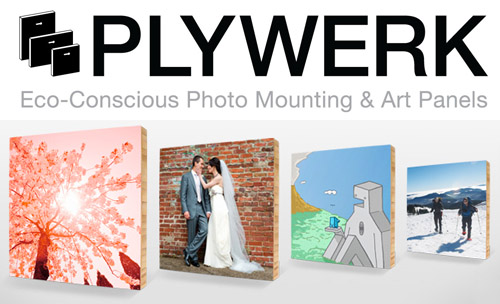 Congratulations to Alison Z., the winner of our Plywerk Photo Panel Giveaway! Hooray! We absolutely adore the products from Plywerk, and Alison's idea for creating a large photo collage using photo panels in all different shapes and sizes is simply brilliant!
"These are so unbelievably cool. I would love to create a photo collage, like the ones on the web site, using panels of all different shapes and sizes, and arrange them either over our bed or in our living room over our couch. I would love to sit down with my hubby and choose lots of great photos from our upcoming wedding day (10.10.10) of people, the scenery, and just great images from the day. I think these would be perfect for pics of our farm wedding. Thanks for having such a great giveaway!"
Enjoy Alison! And thank you so much to all who entered, as well as to Plywerk for your wonderful generosity, you're the best!