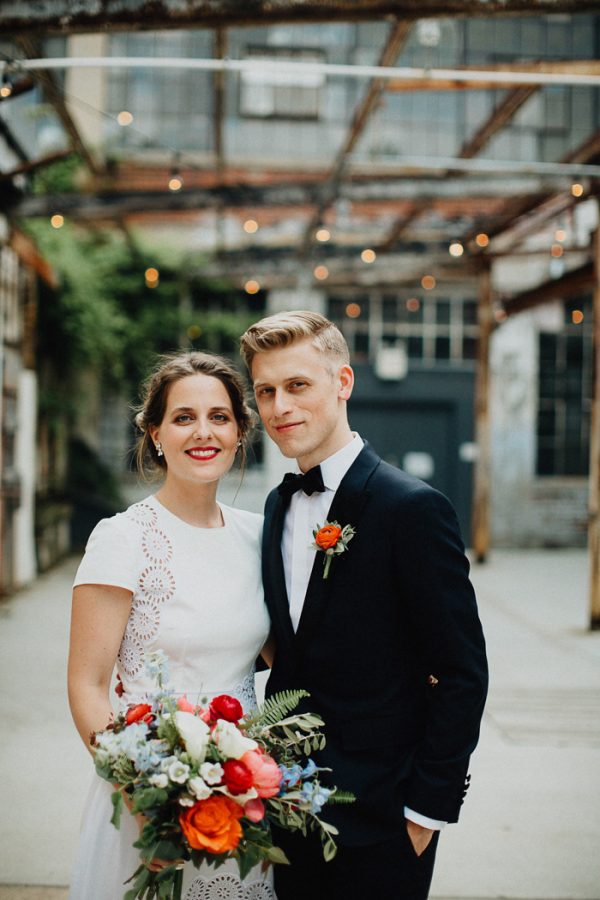 Anna and Brian's cool urban wedding at Strongwater Columbus, an old warehouse full of natural light, exposed brick and high ceilings, was given a romantic touch with thousands of DIY paper butterflies inspired by the natural beauty of Mexico in downtown Ohio. The hanging monarch butterfly installation above the dance floor was hand cut by the bride with help from friends and family and contained more than 7,000 paper butterflies. To make the monarch arbor really stand out simple décor was crucial, with low-key white linens and a mix of colorful wildflowers by Jewelweed highlighted the crisp beauty of the industrial space. Photographers The Brauns captured the sunset through grids of pane windows as the happy couple danced beneath clouds of butterflies for some truly magical photos.
The Couple:
Anna and Brian
The Wedding:
Strongwater Columbus, Ohio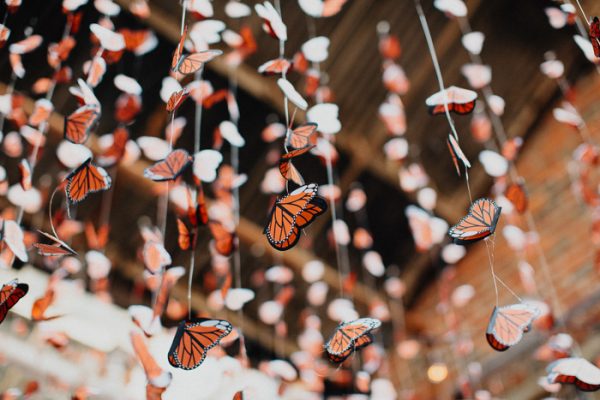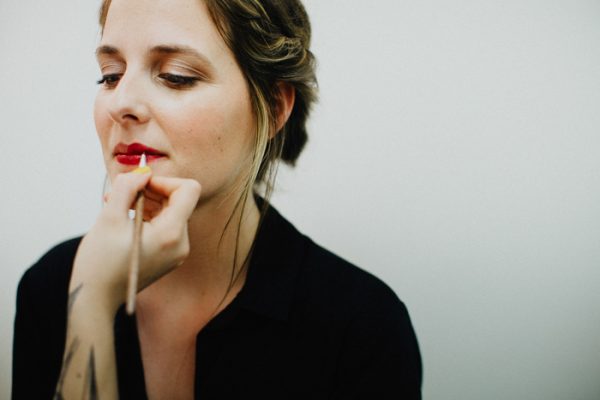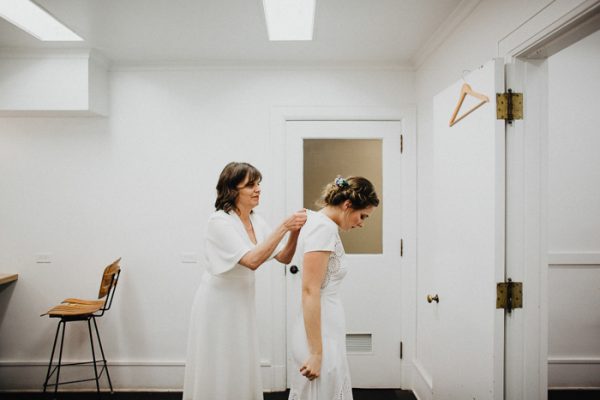 The most important thing to us in planning our wedding was making sure that we were planning an event that truly reflected who we are and the things we care about and love.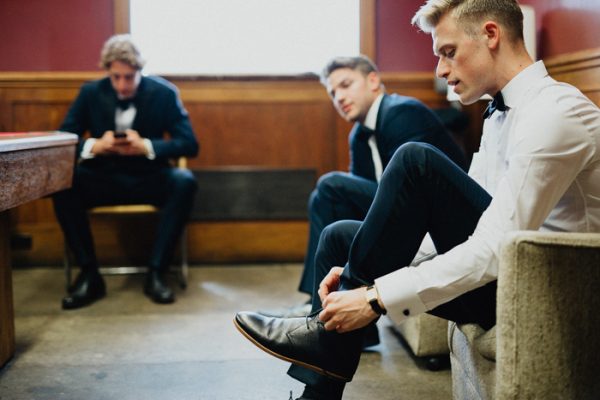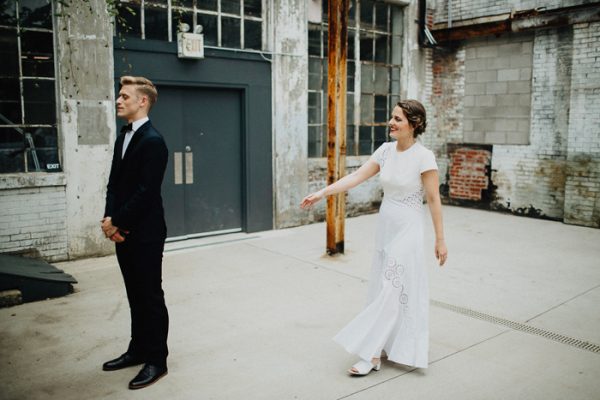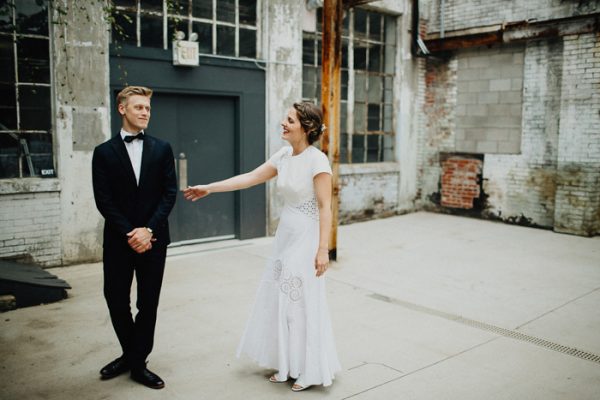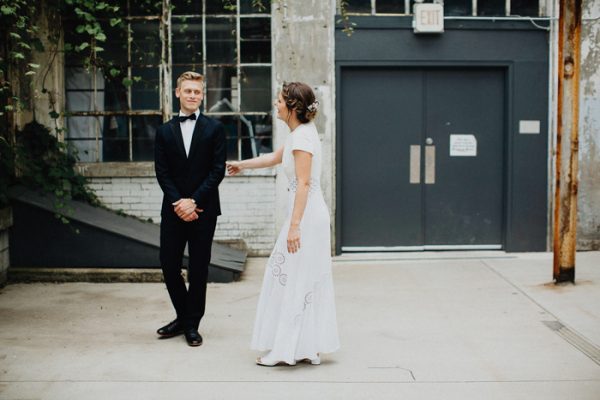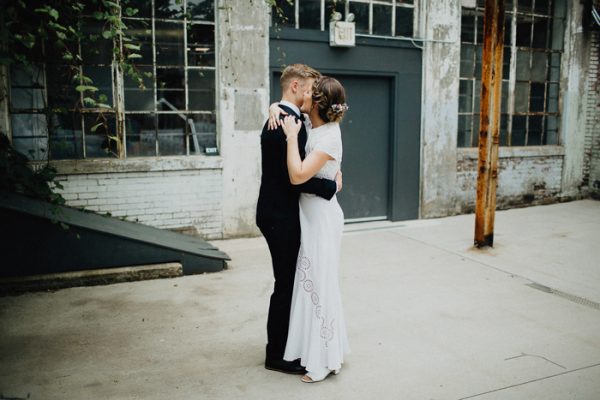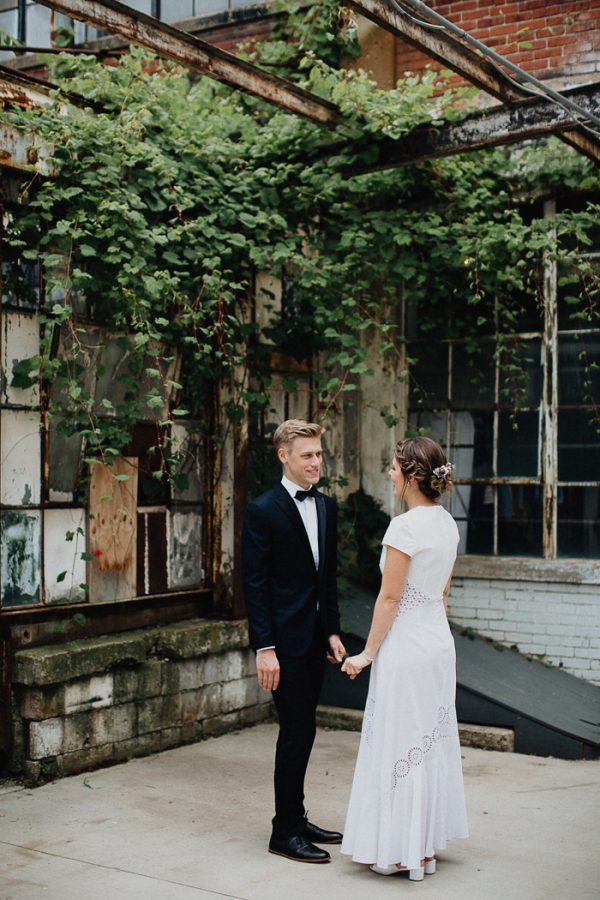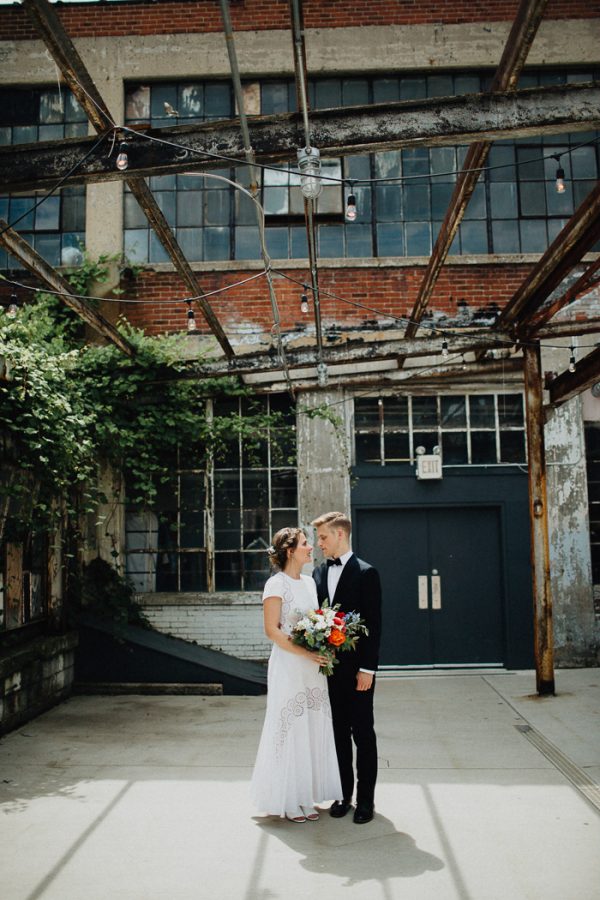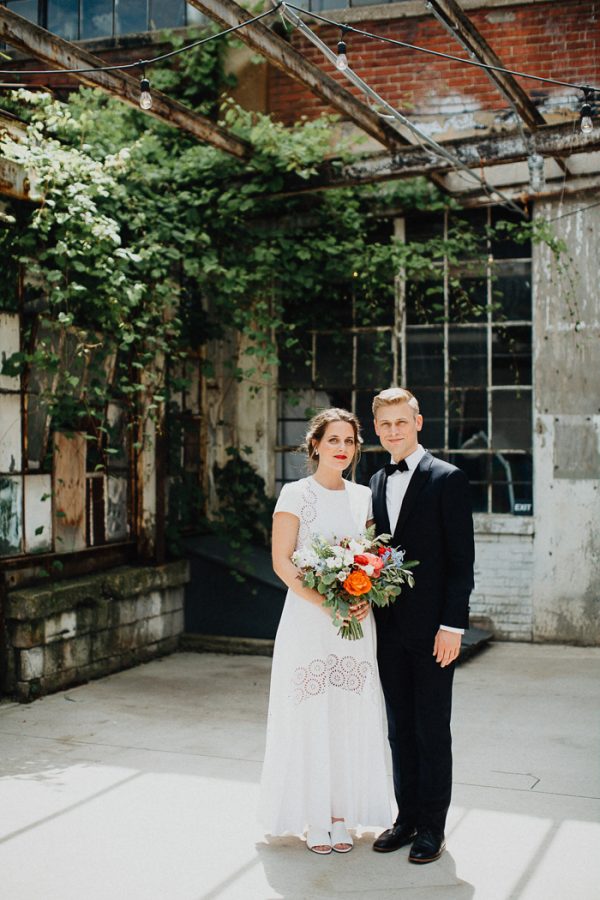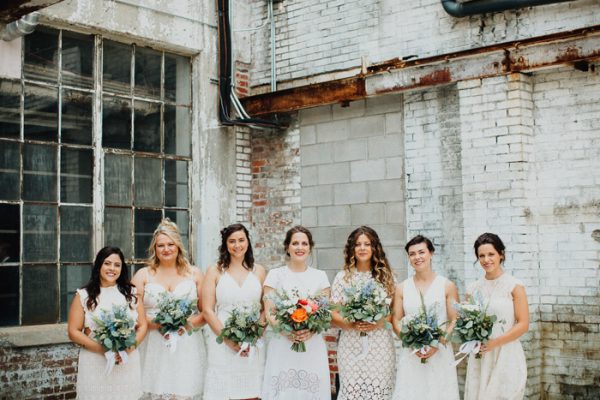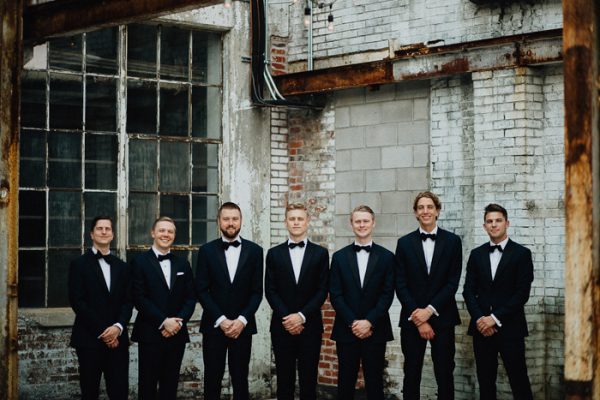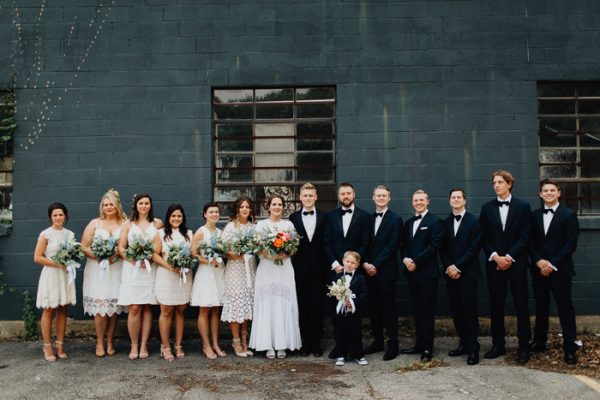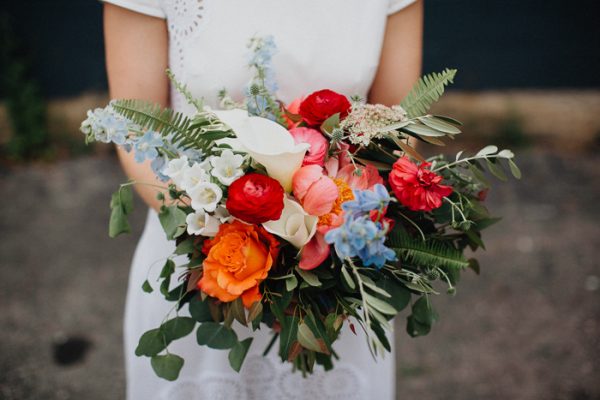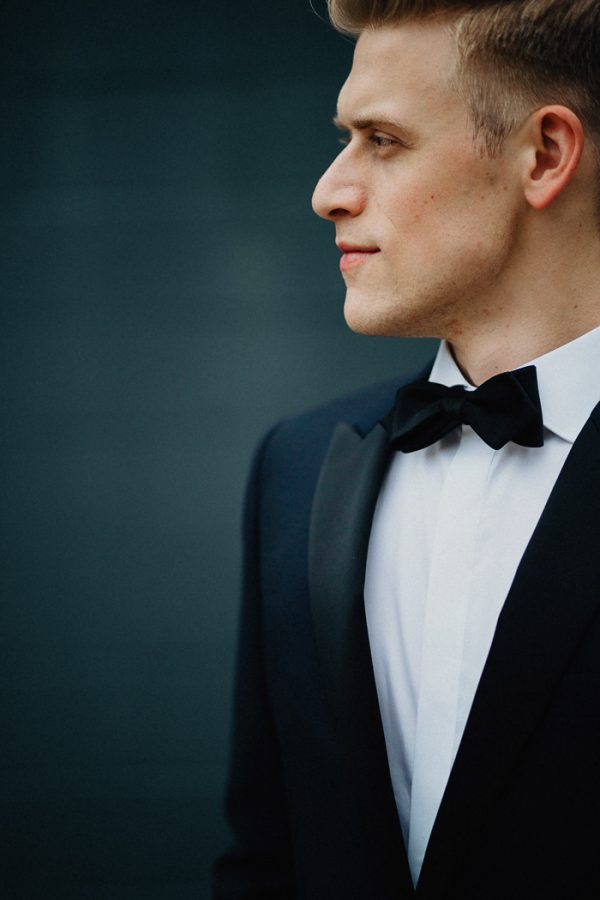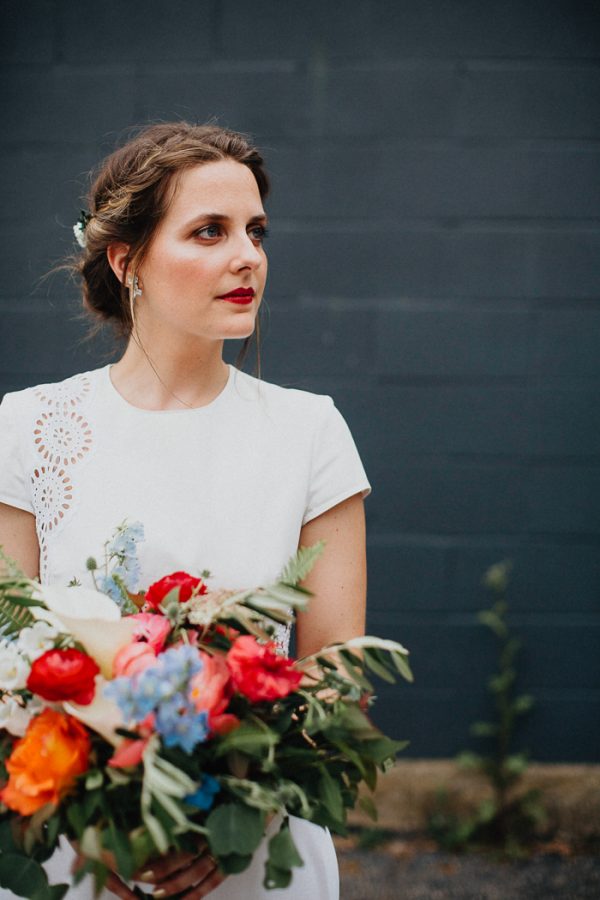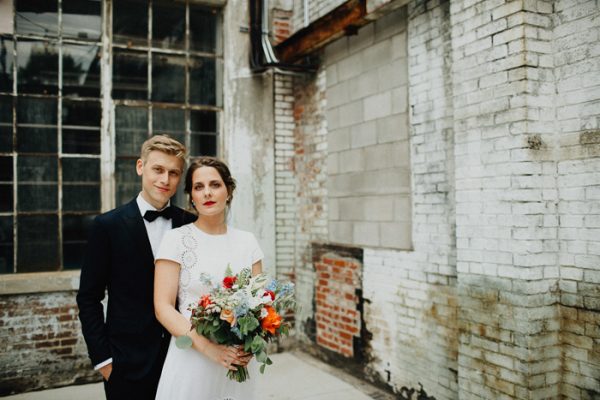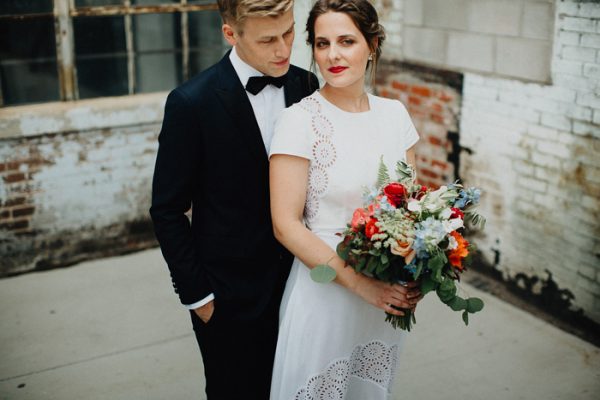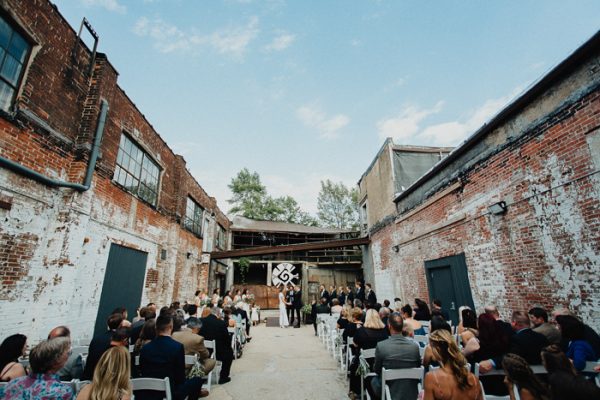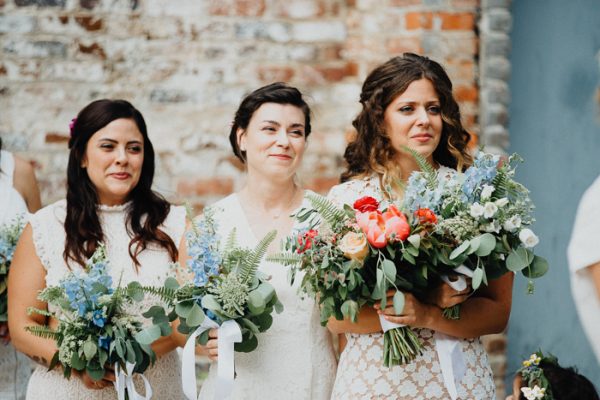 Our wedding symbol was an aztec galactic butterfly that Brian cut out with a jigsaw and we had painted– the 5 foot one hung behind us during the ceremony, the 3 foot one was outside the venue, and the 2.5 foot one was on the favor table. It was also our wedding favor coasters my father-in-law had these laser cut and etched from wood.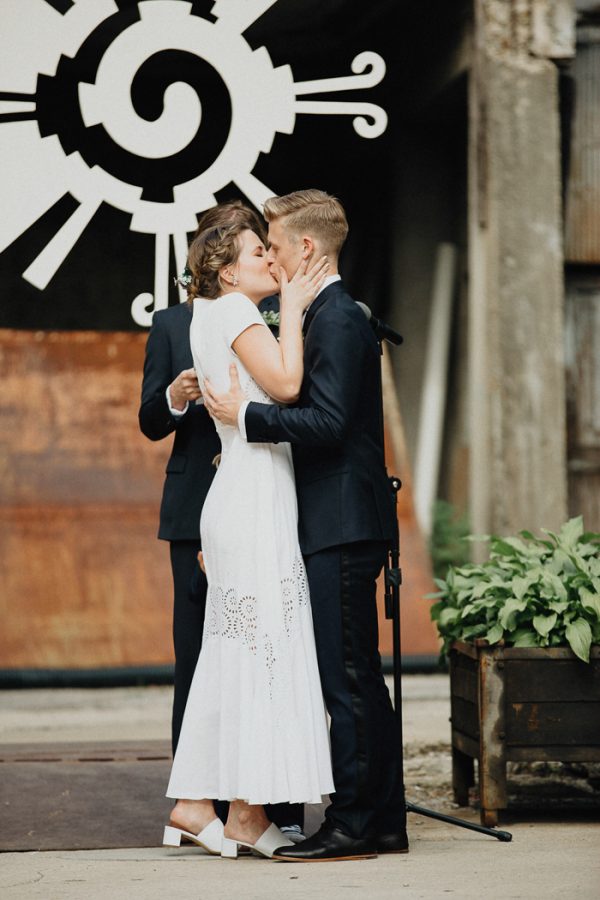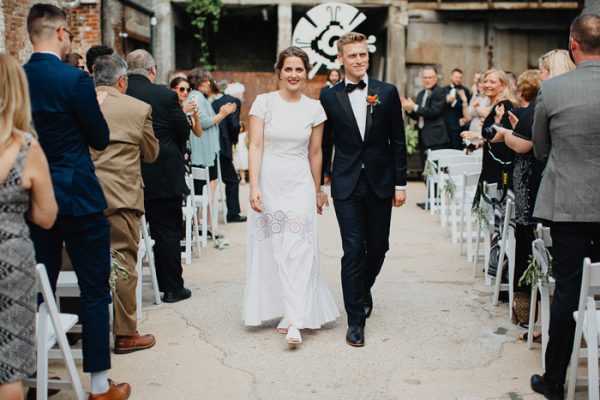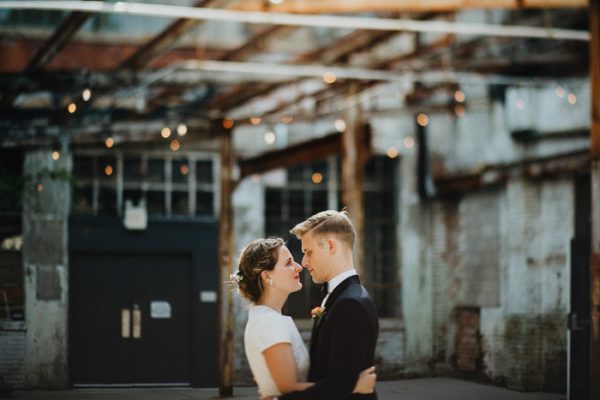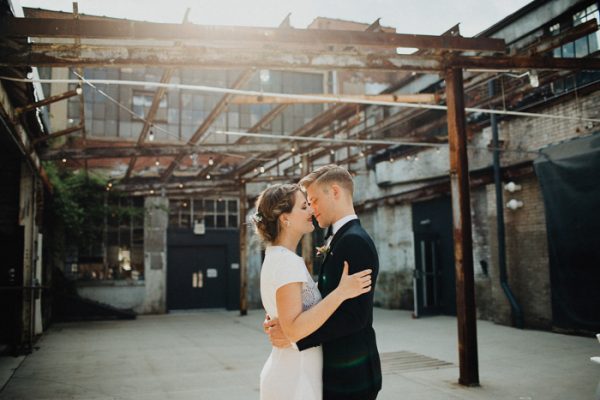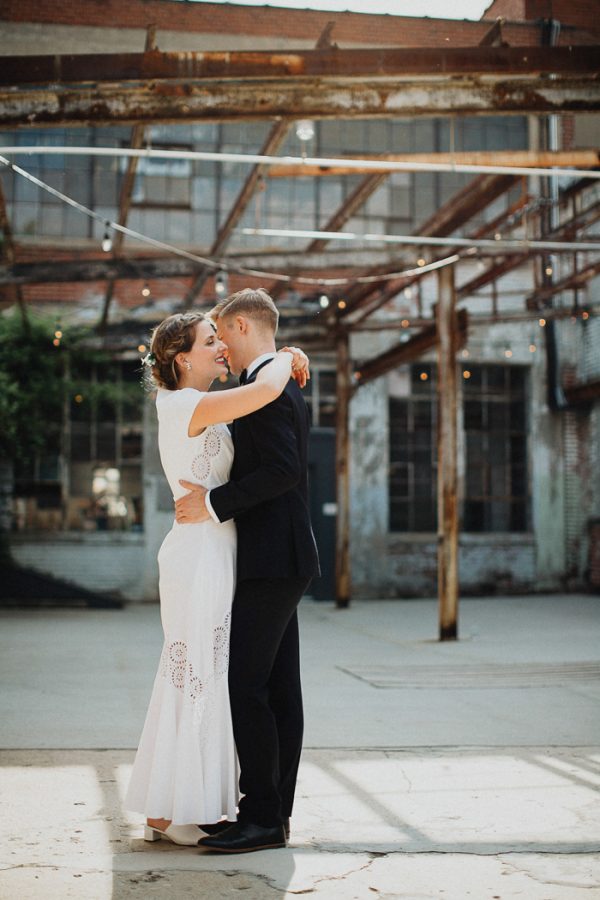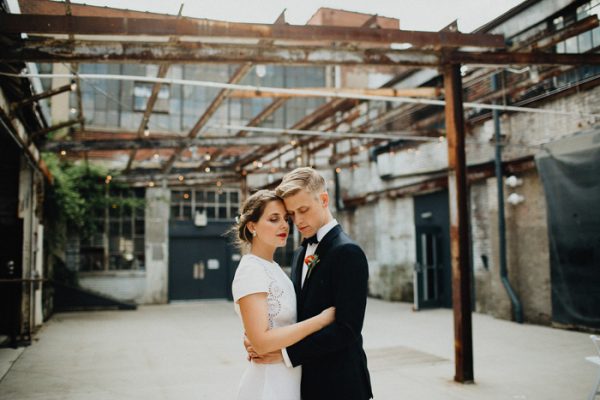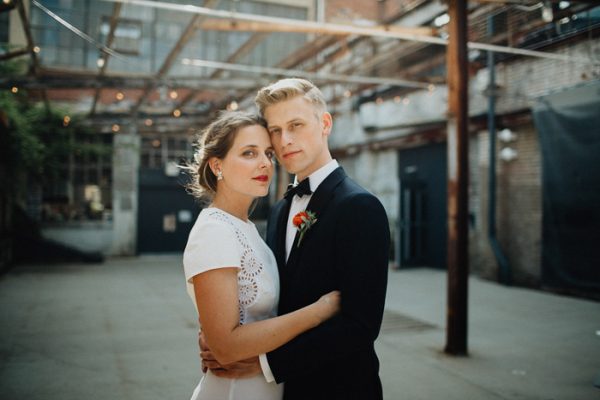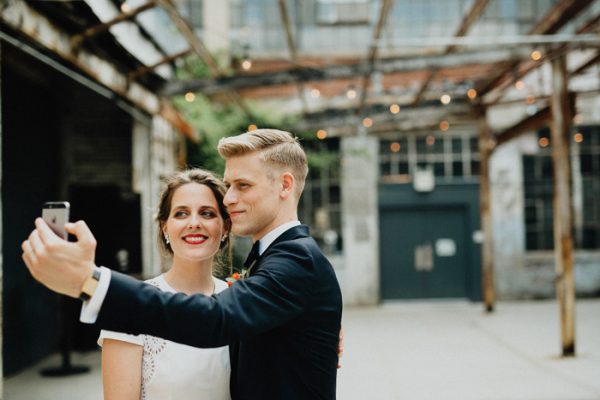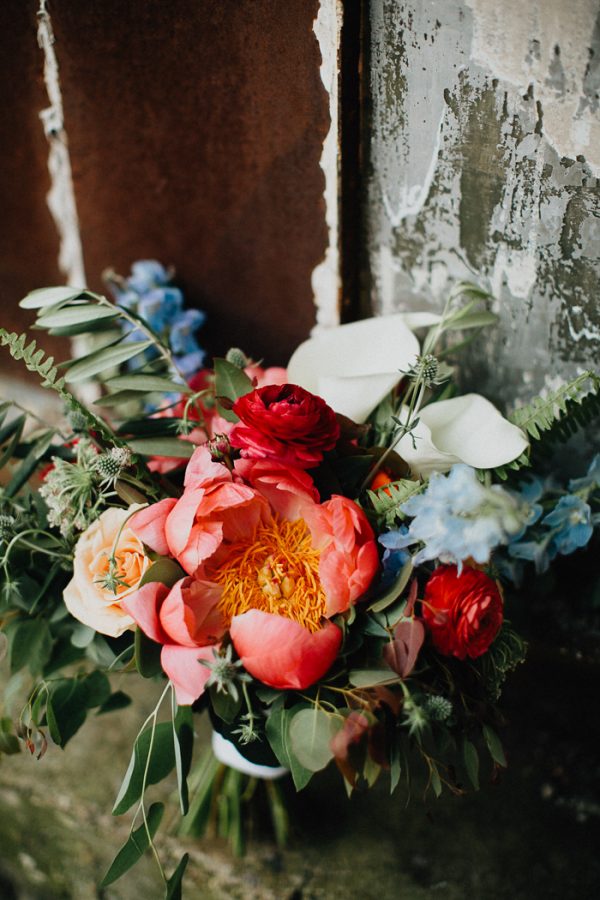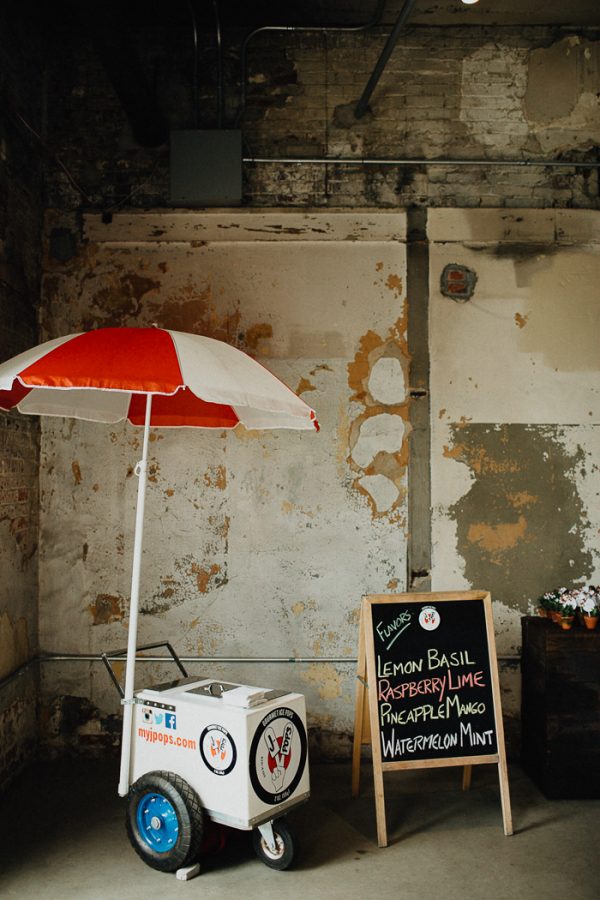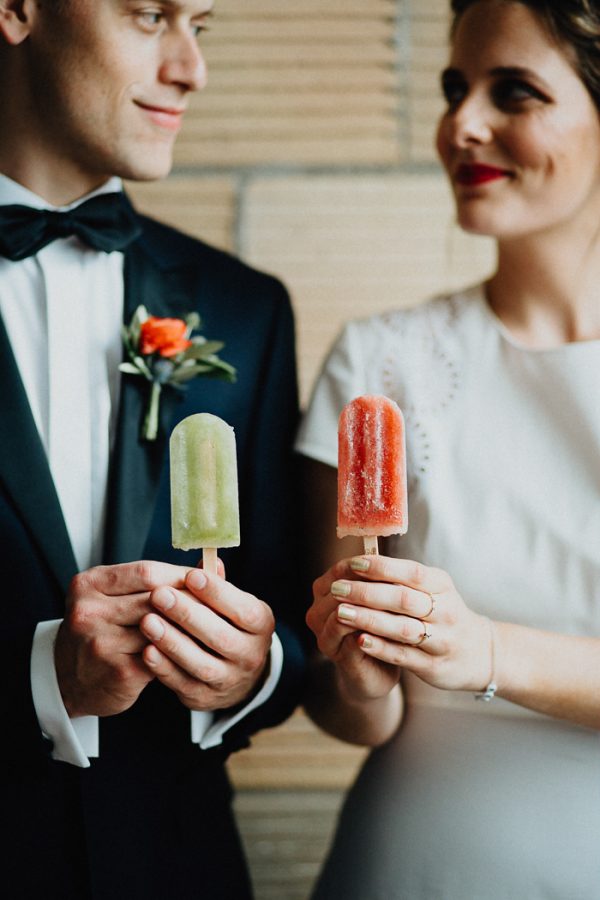 The biggest DIY undertaking was a massive hanging monarch butterfly installation above the dance floor (about 15 feet x 20 feet). Initially I started making the butterflies by hand, but quickly realized that we had to start printing them for it to be impactful. We had a die-cut made and had about 7,000 butterflies printed and cut.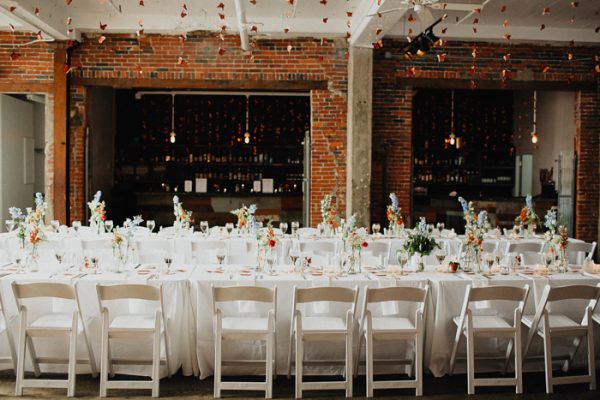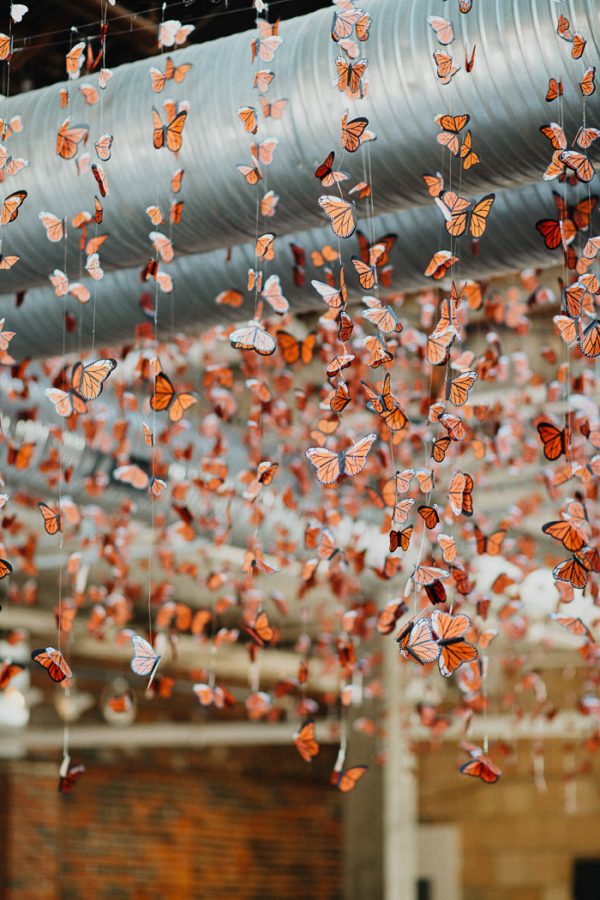 We then had help from close friends and family to hot glue the butterflies to monofilament and then assembled the strands on longer 20 foot strands. It took a lot of help from some really awesome people. Rely on people who are close to you for support and help. They want to help you! It is a big undertaking so the more you can delegate and get help with, the better!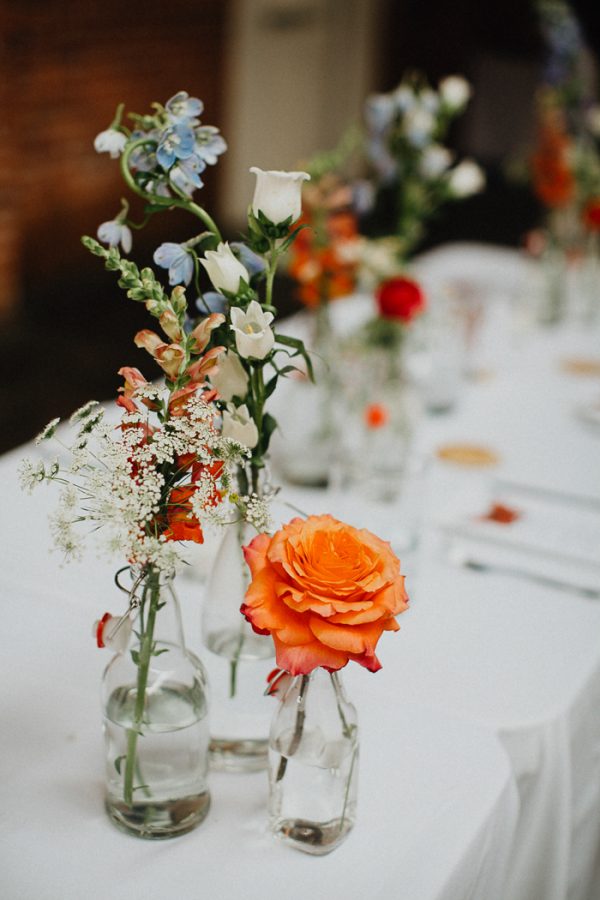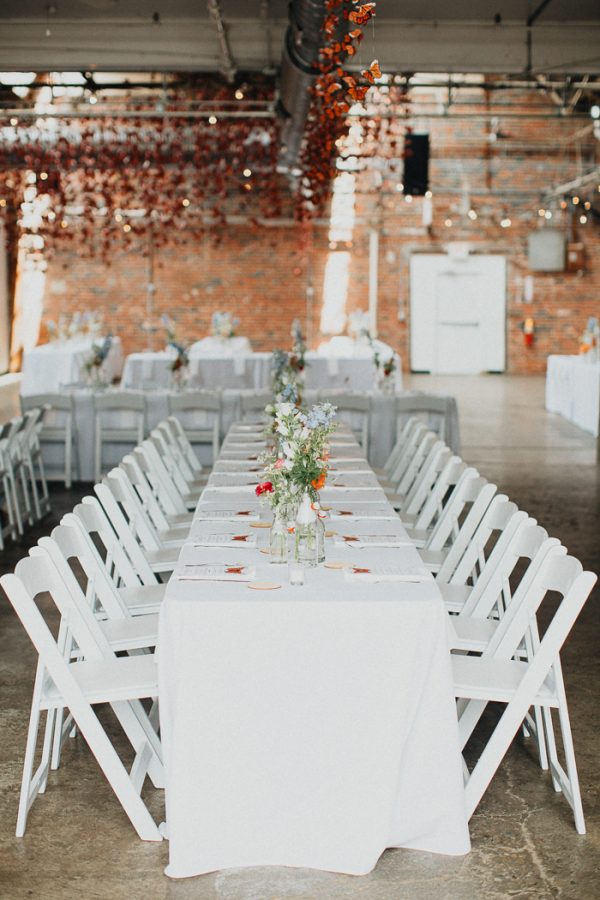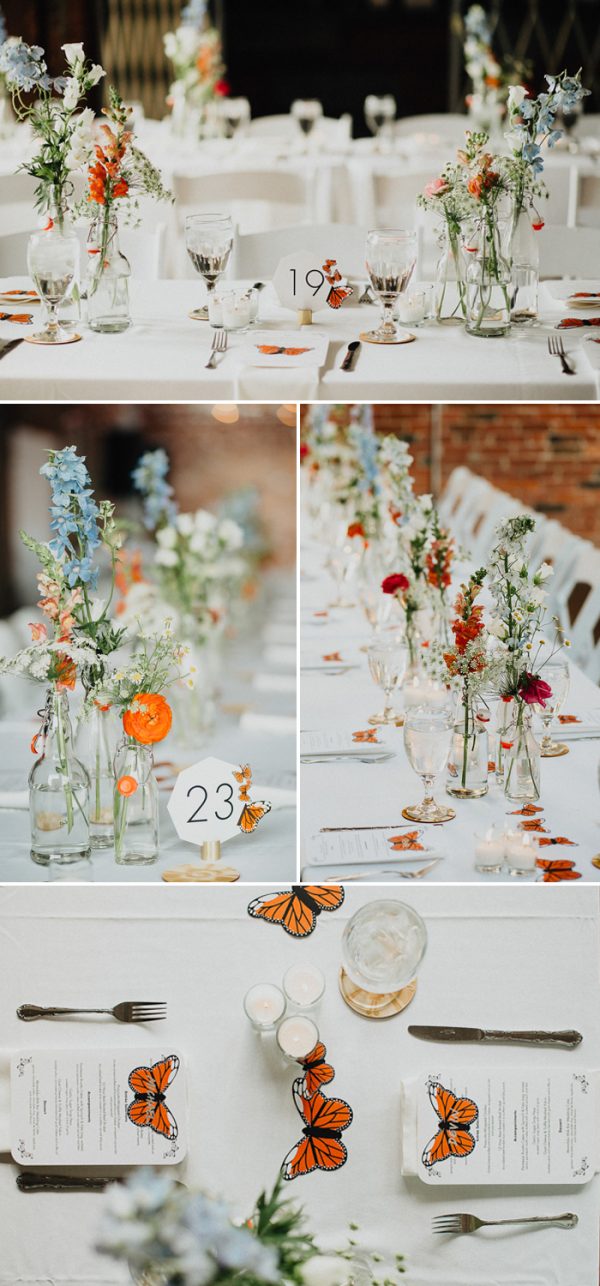 The adult favors were succulents from the Union Square Green Market in NYC- keeping with our natural beauty of Mexico theme. The kids favors were tin mailboxes from Flying Tiger filled with fun things like flash tattoos, flamingo/fruit inflatable drink holders, and candy. Everyone also got a laser cut & etched aztec galactic butterfly coaster– this symbol was our wedding logo.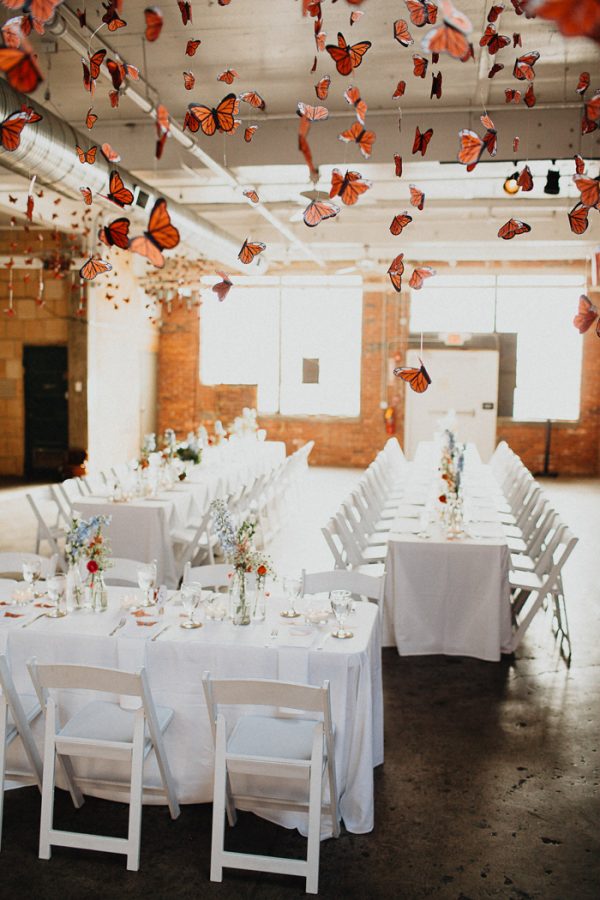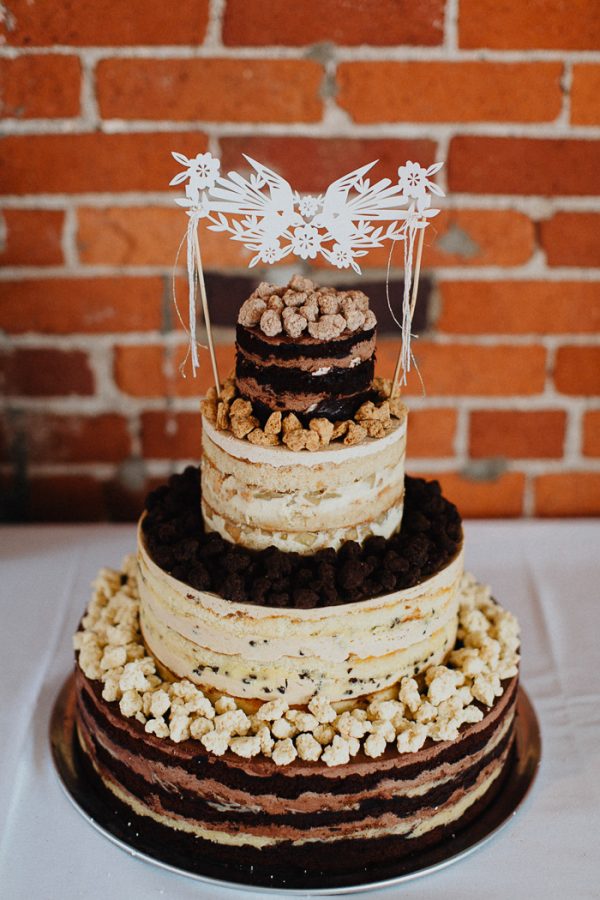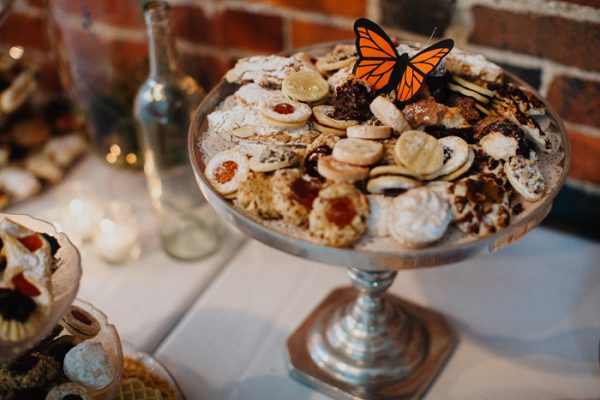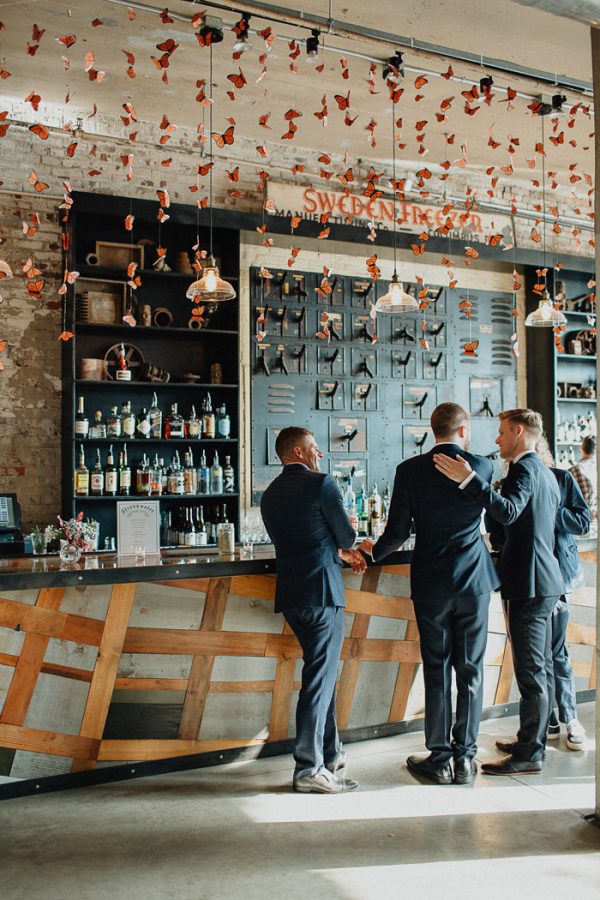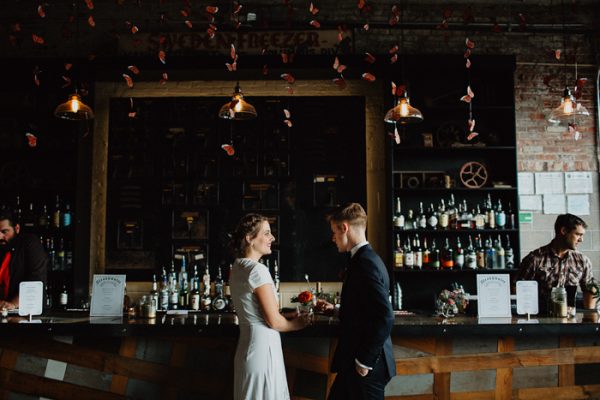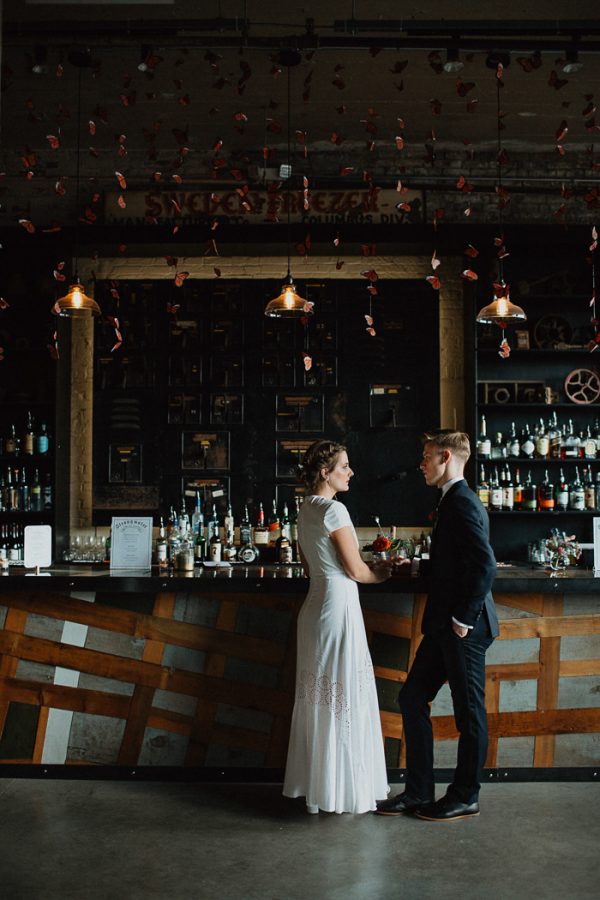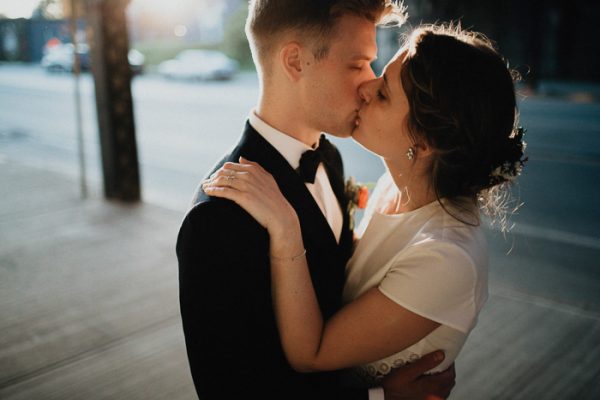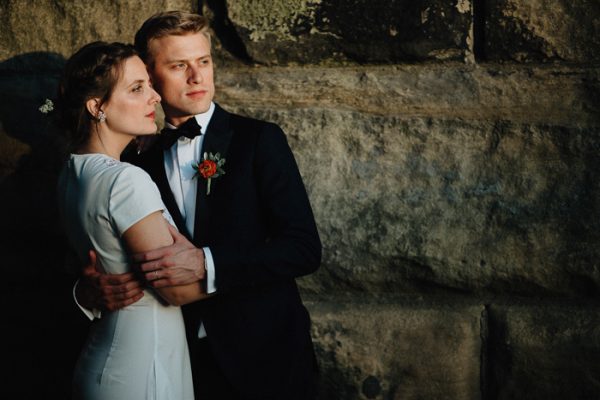 Processional: Comptine d'Un Autre Été: L'après-midi by Yann Tiersen (from Amelie)
Recessional: Amor de mis amores by Natalia LaFourcade
First Dance: Real Love Baby by Father John Misty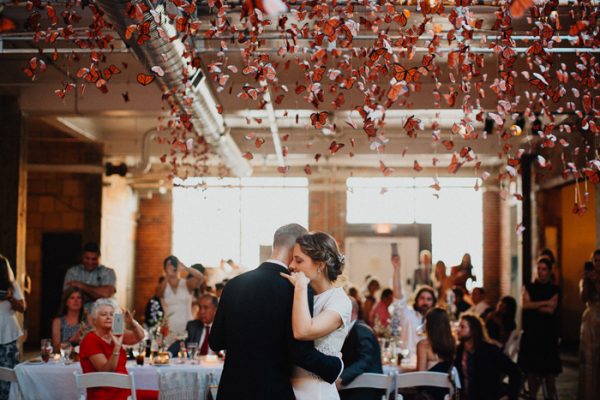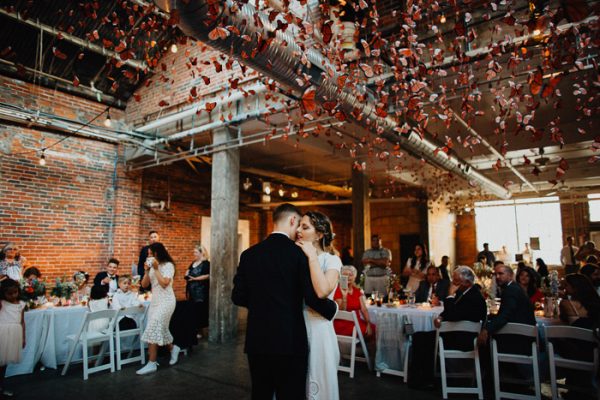 Congratulations to Anna and Brian on their beautiful day and special thanks to The Brauns for capturing their wedding! For more industrial reception ideas, check out this industrial Los Angeles loft wedding inspiration.