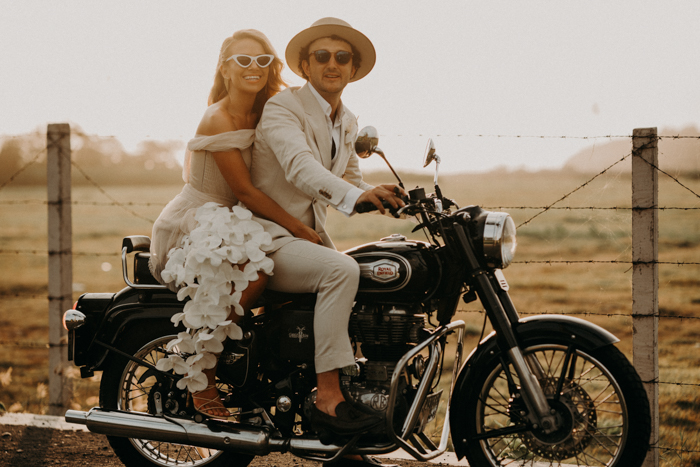 Laura and Addison's all-white Bali wedding at Villa Vedas was something out of a chic, fashion-forward dream! This couple didn't hold back when it came to unique surprises for each other and their guests, and Hitch'd Weddings & Events Bali helped make sure they were all planned perfectly. We're obsessed with the cafe racer motorbike they rode away on after their "I do's," the gelato cart, Indonesian dancers, and so much more. If you love cool, casual wedding attire, lively receptions, and minimalistic decor, you're going to be inspired by every photo Diktat Photography captured of Laura and Addison's day!
The Couple:
Laura & Addison
The Wedding:
Villa Vedas, Bali, Indonesia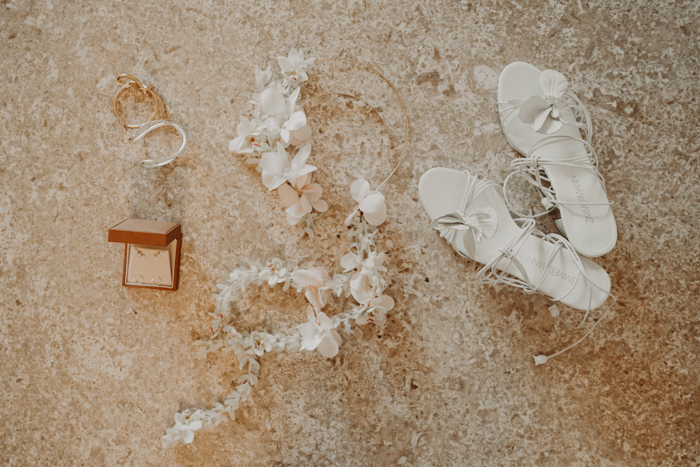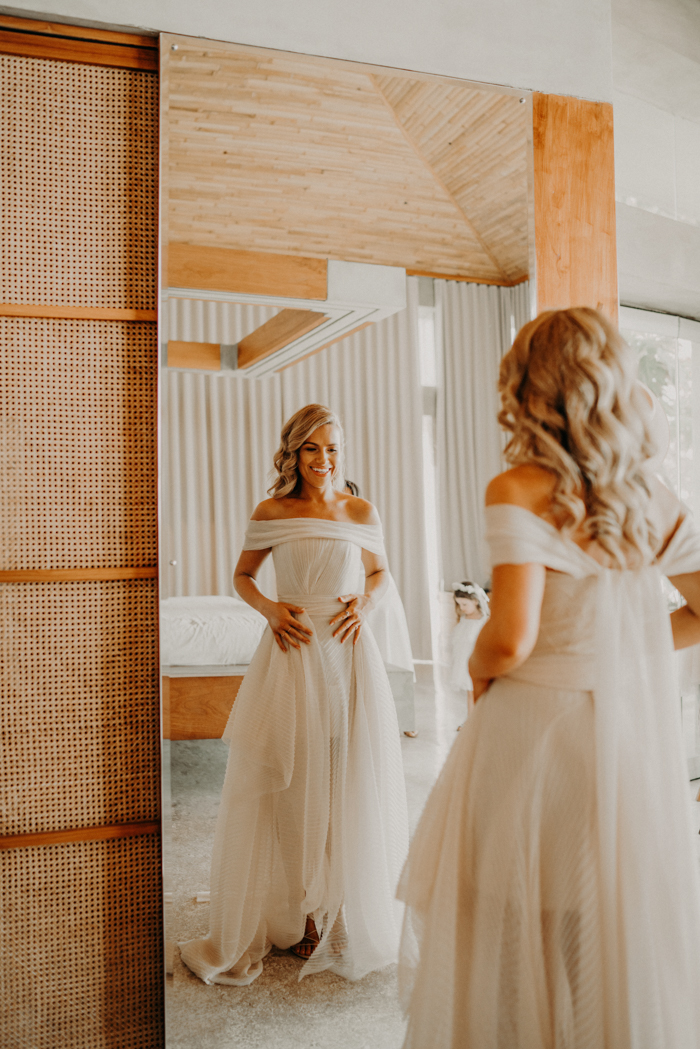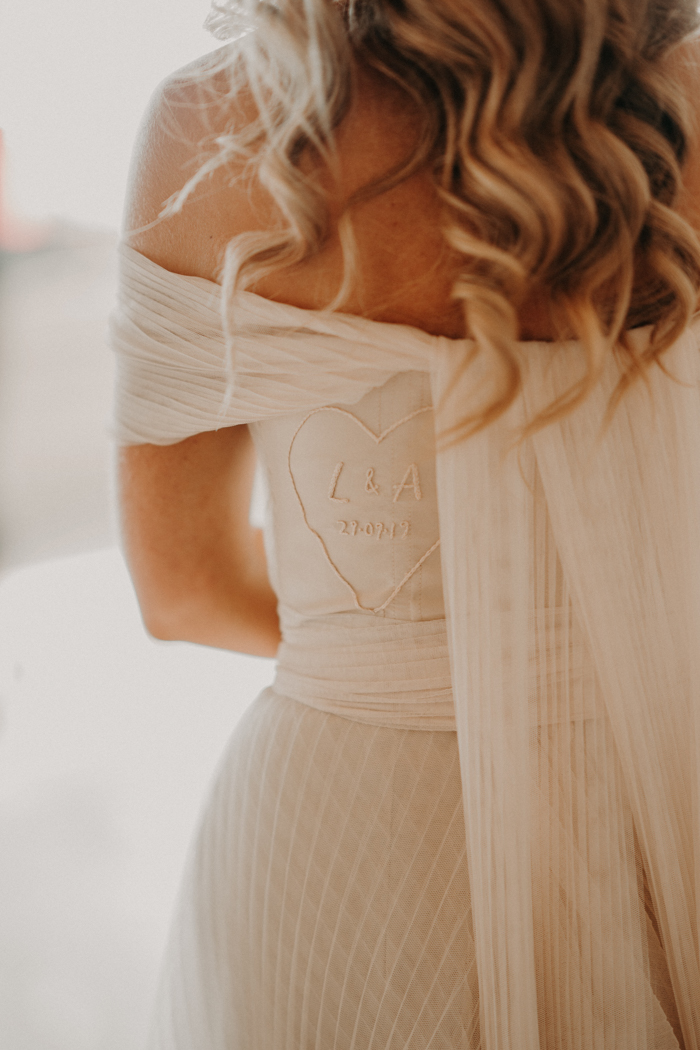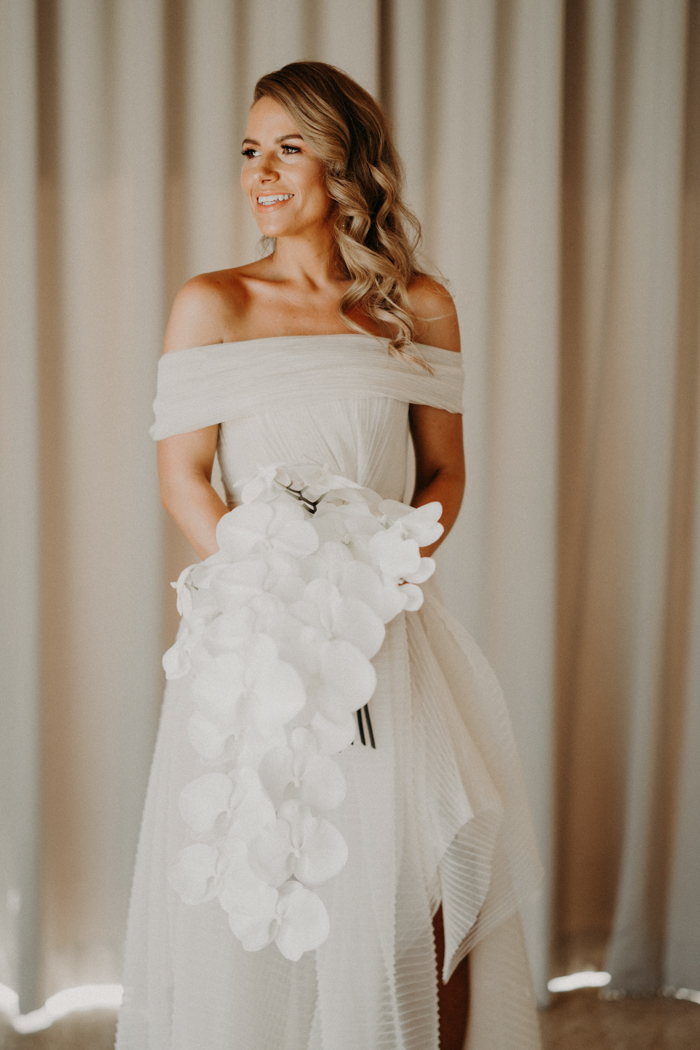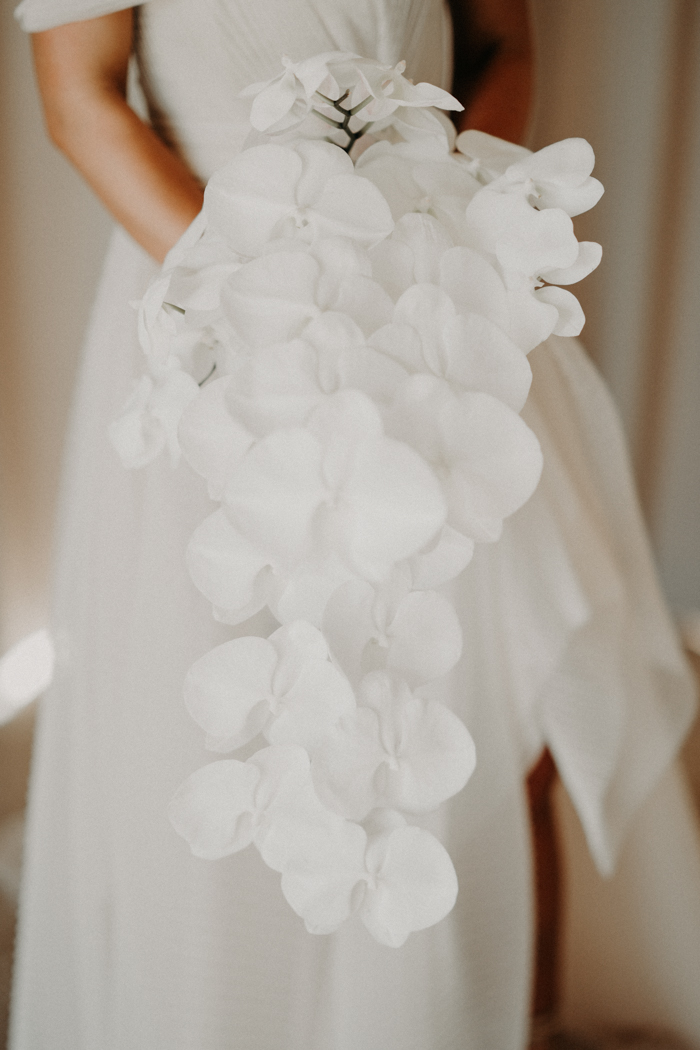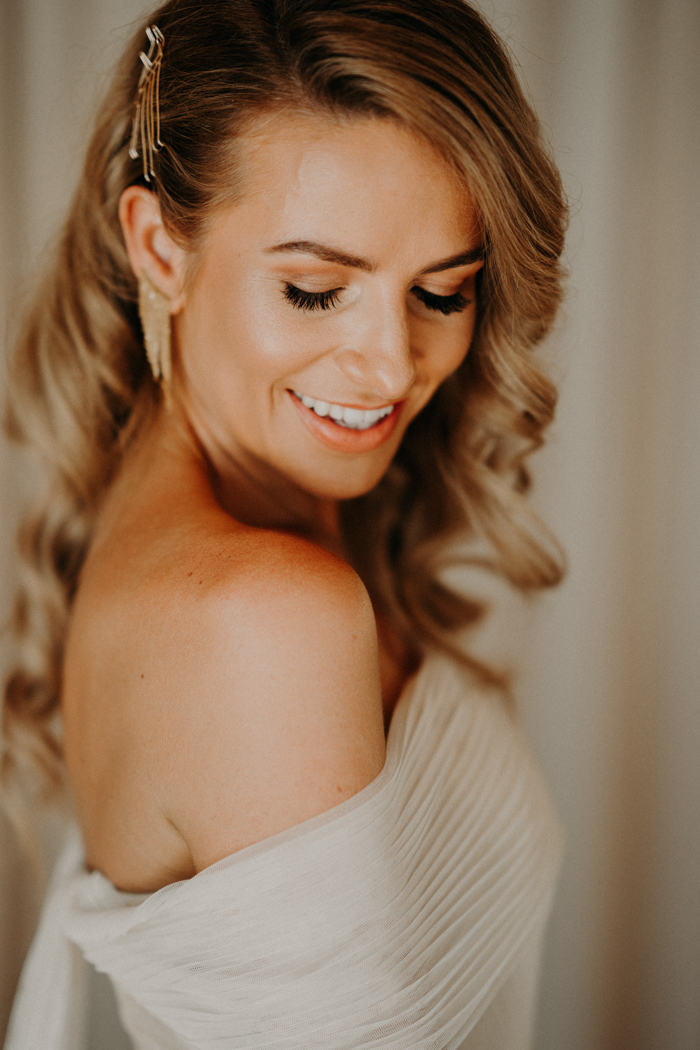 I am a bridal designer, so I designed and made my own wedding dress, after party dress, bridesmaids looks, and flower girl dress.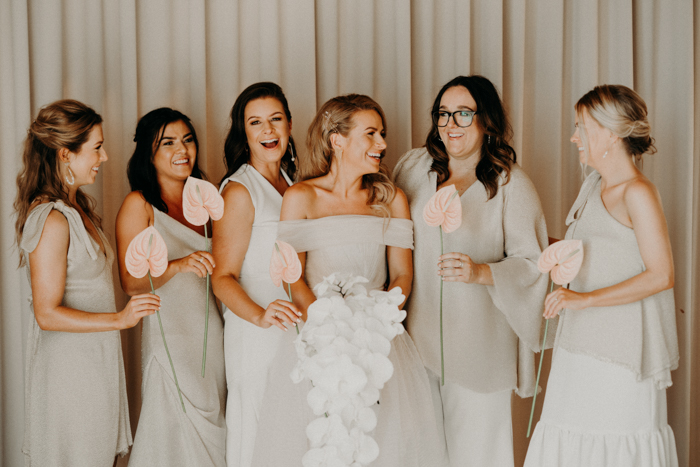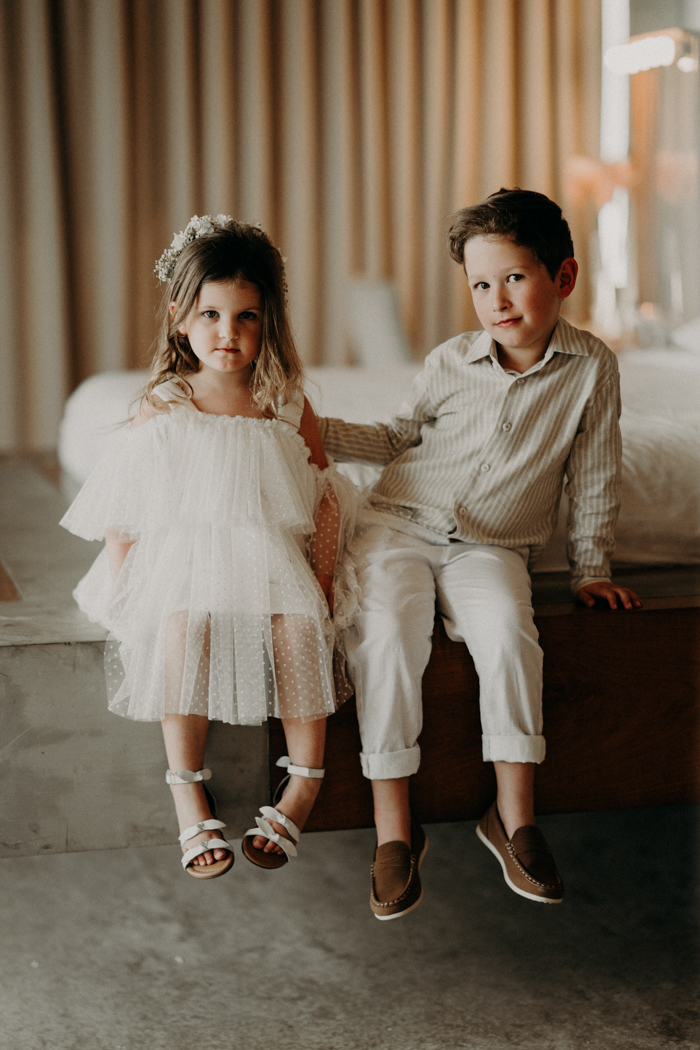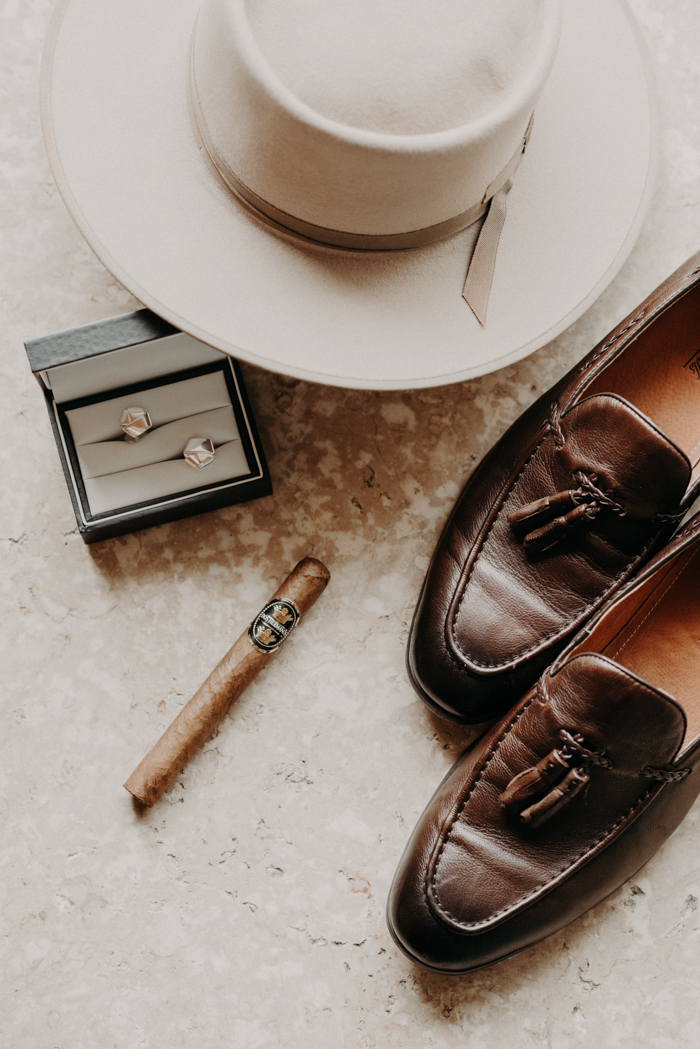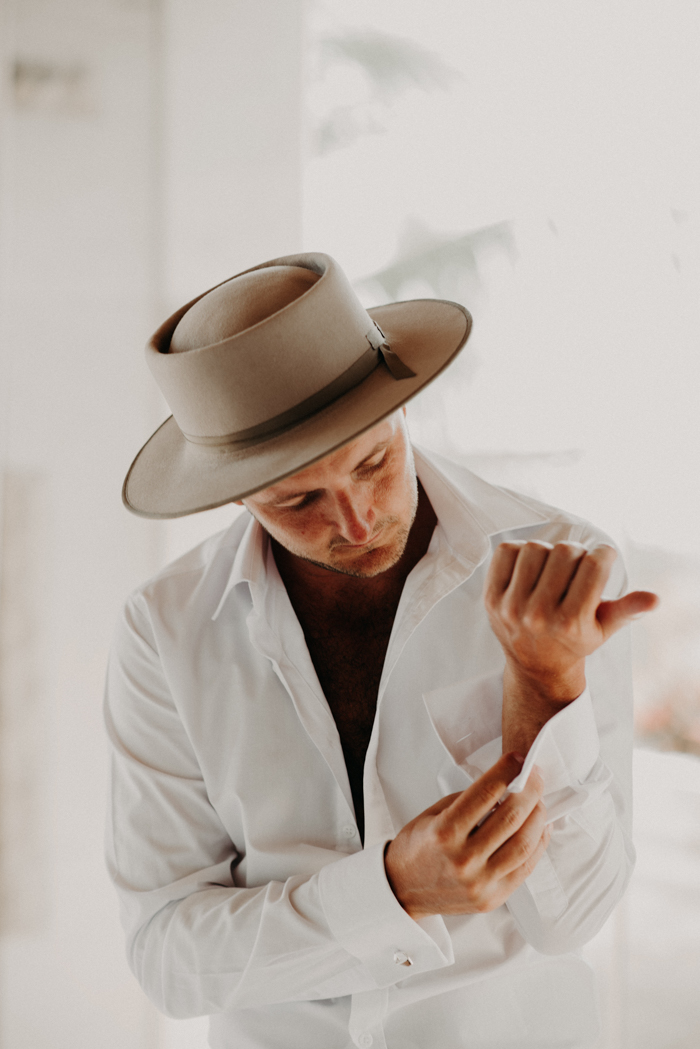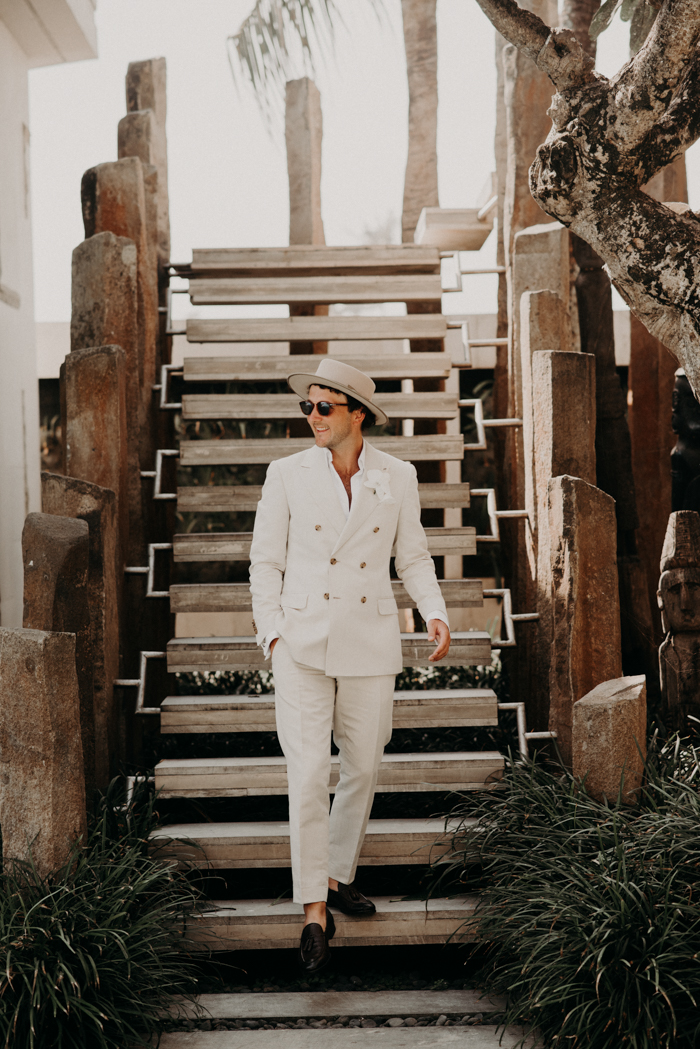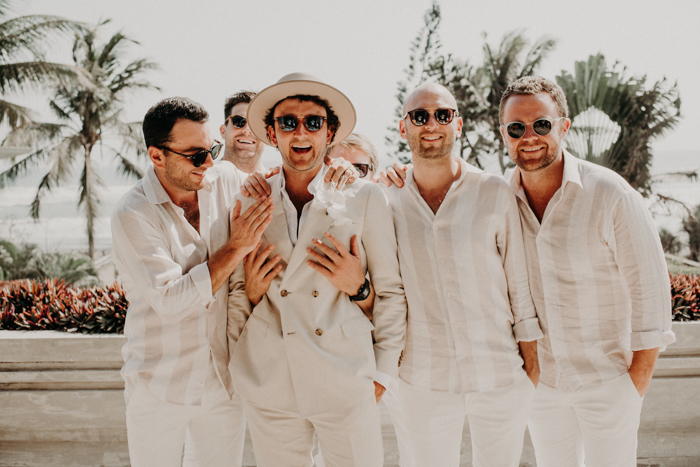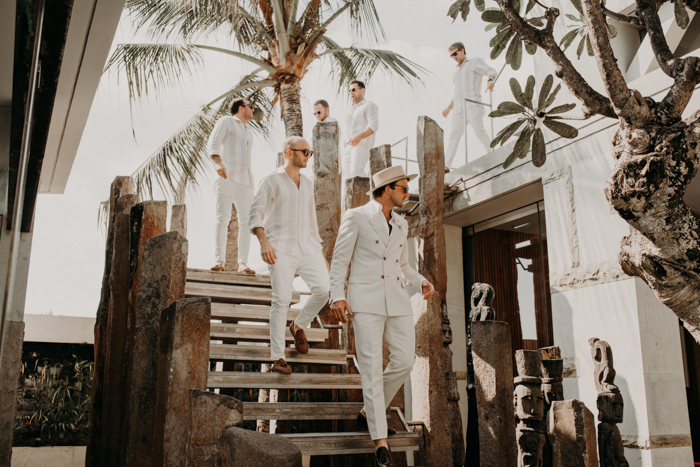 We wanted to get married on the beach, in a private villa where both our families could stay together. The Villa we found was the perfect mix of modern architecture and balinese design. The entrance into the villa was stunning, there was a huge pool that went from the sand and up into the house, and as you walked into the villa you could see the ocean from the front door. We had seen some amazing rice paddy wedding shots, so had that on the wishlist too. We had to book it from photos and our wedding planners assurance, so it was a little nerve wracking, but it seemed to tick all our boxes and we couldn't have been happier with it!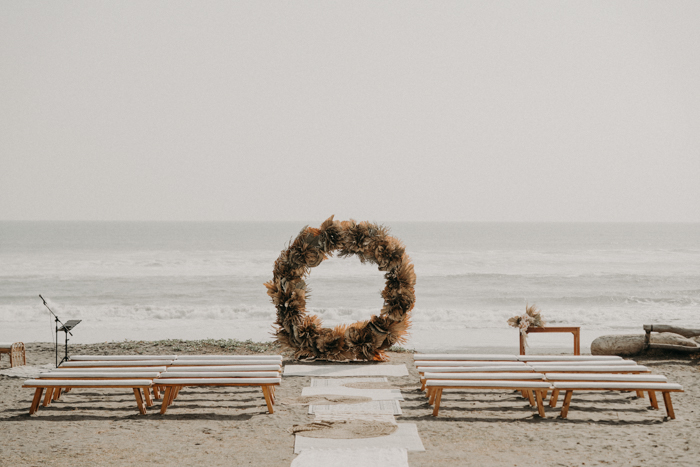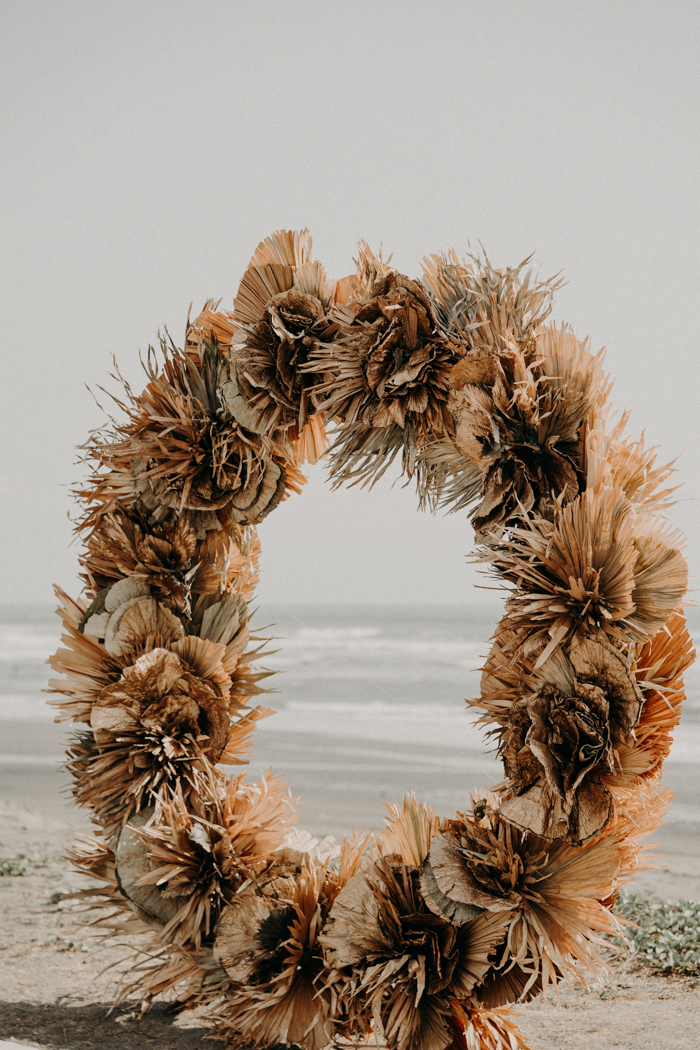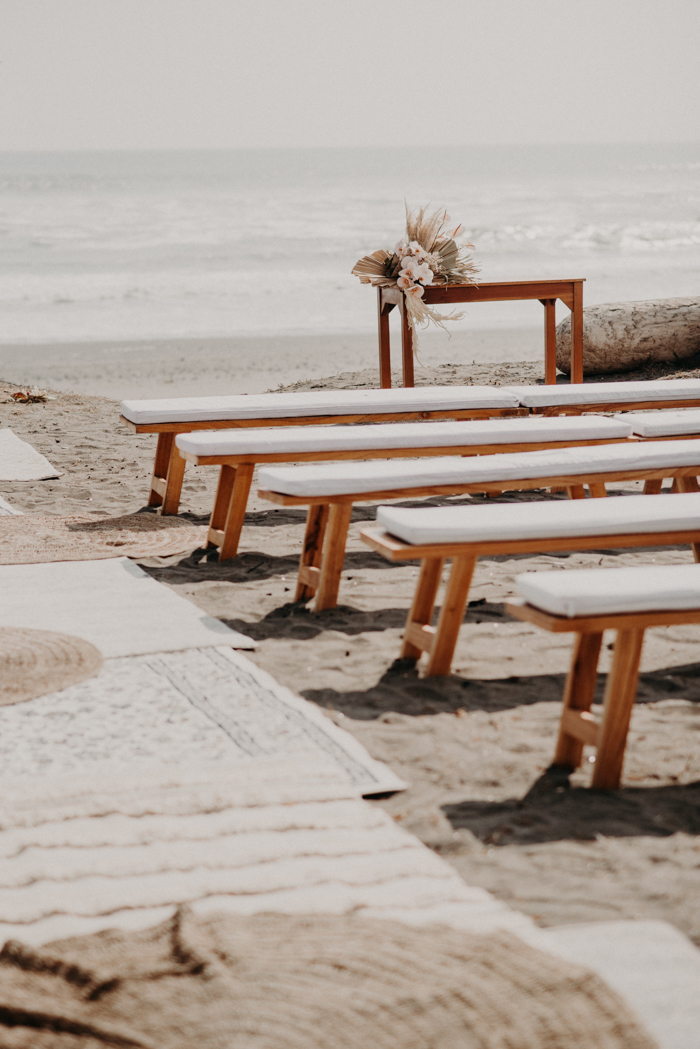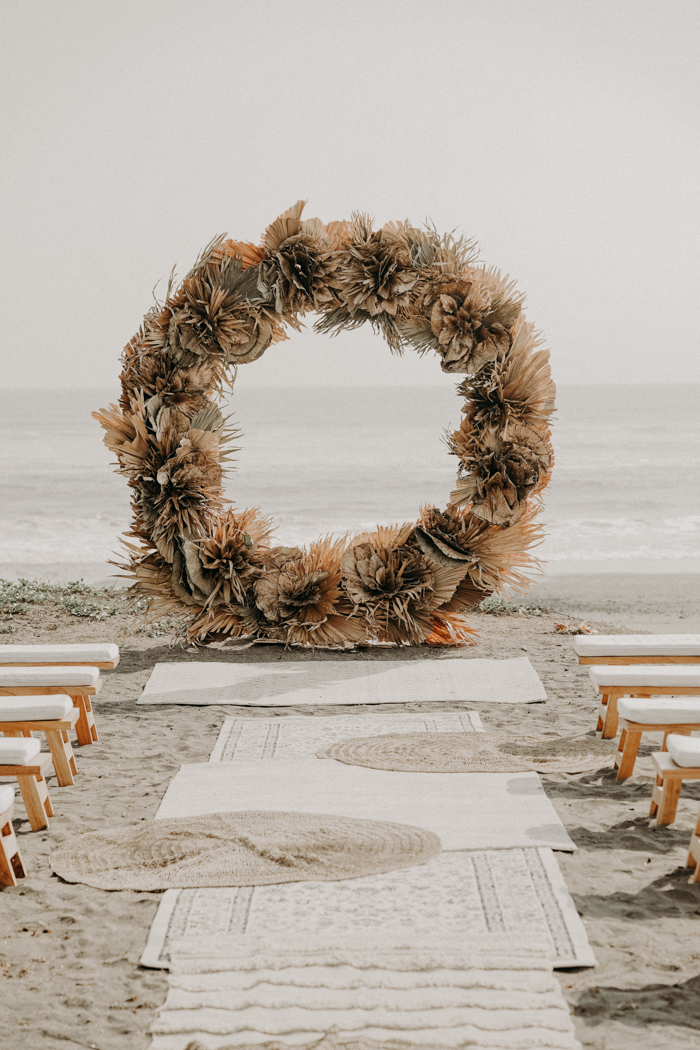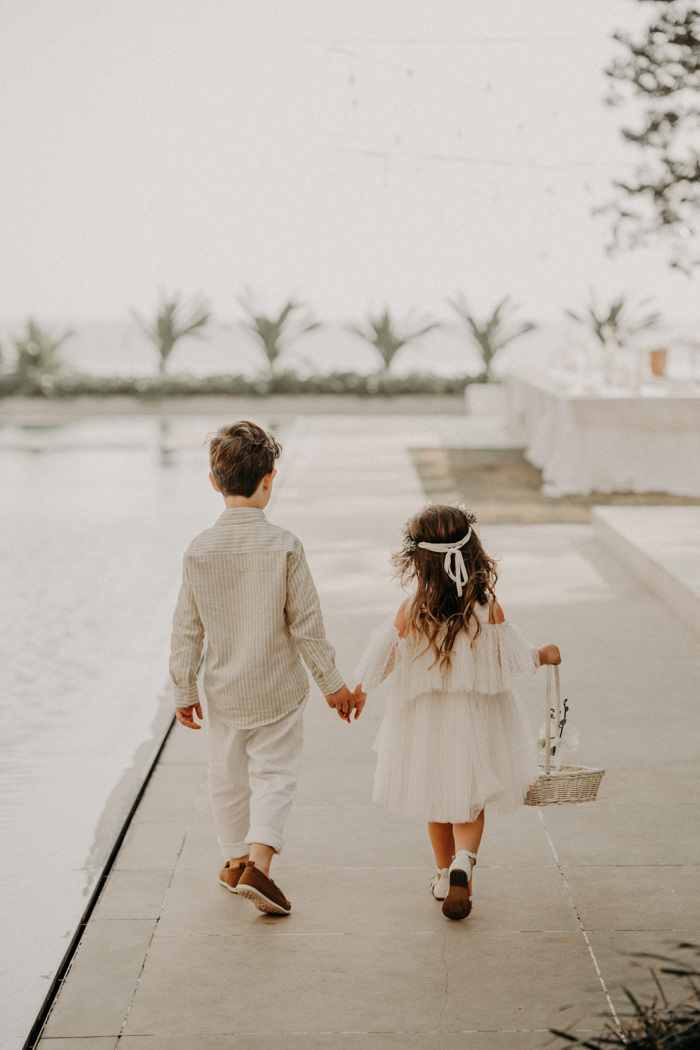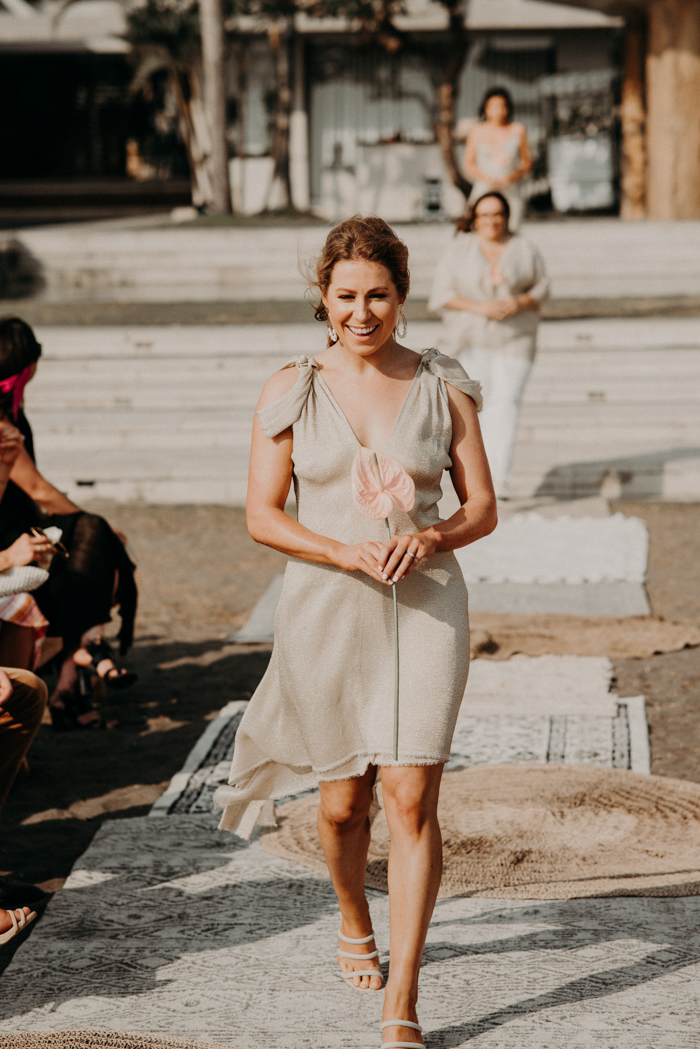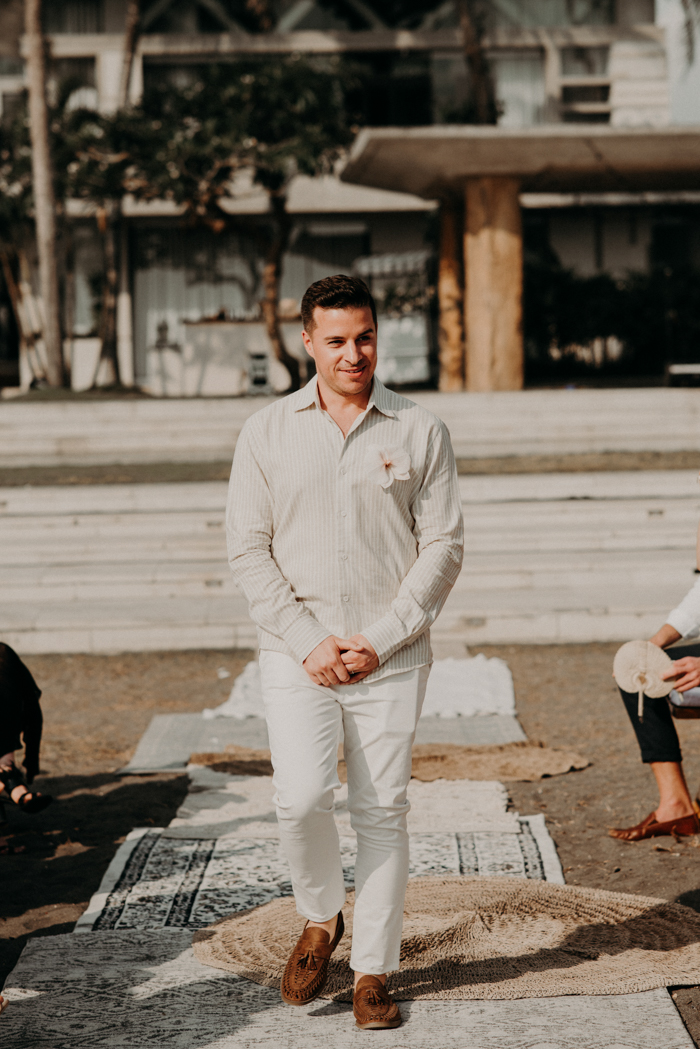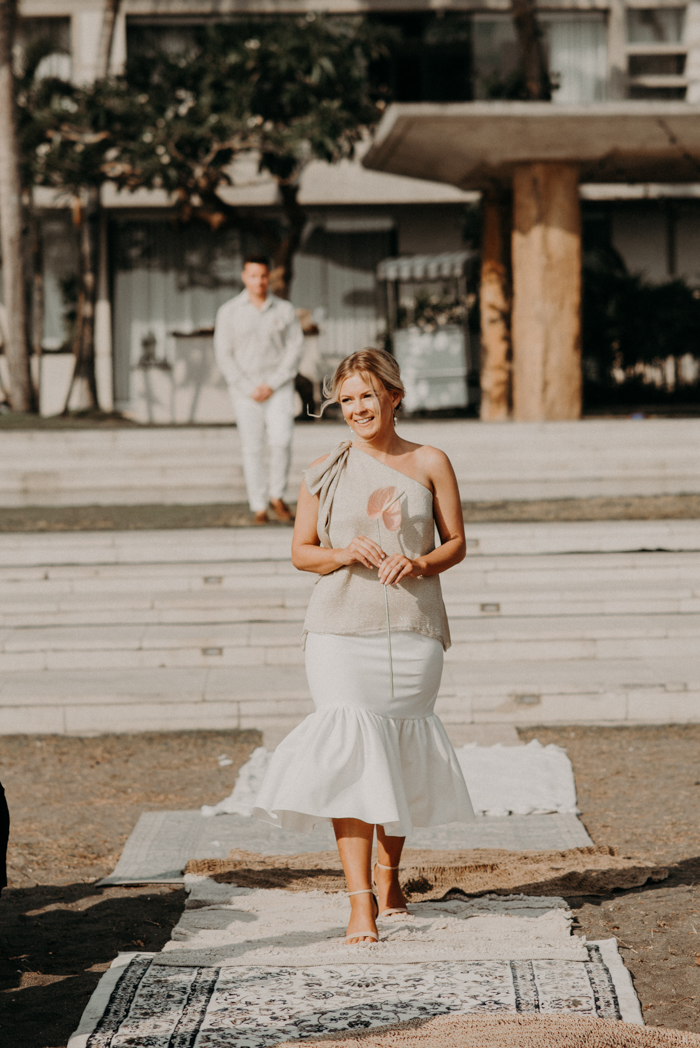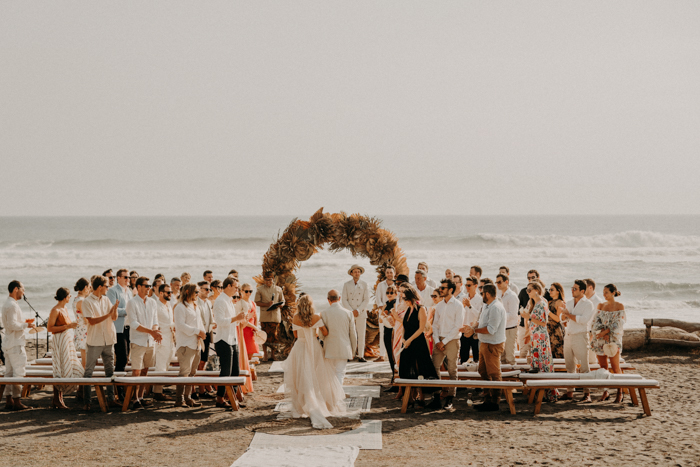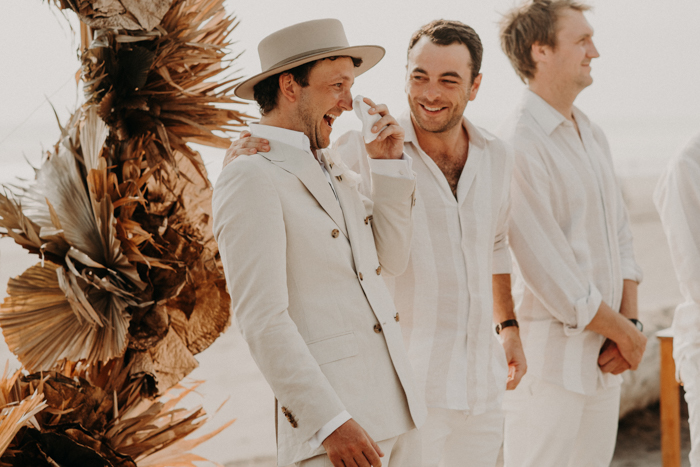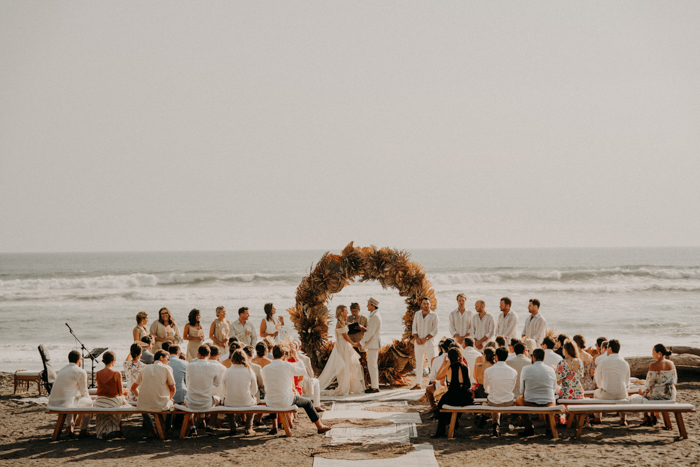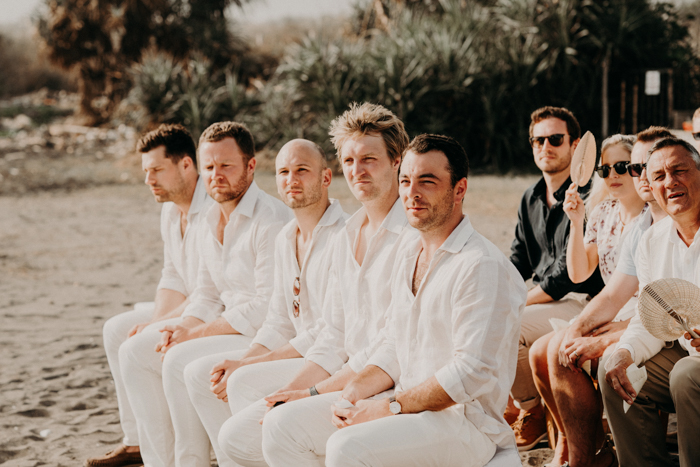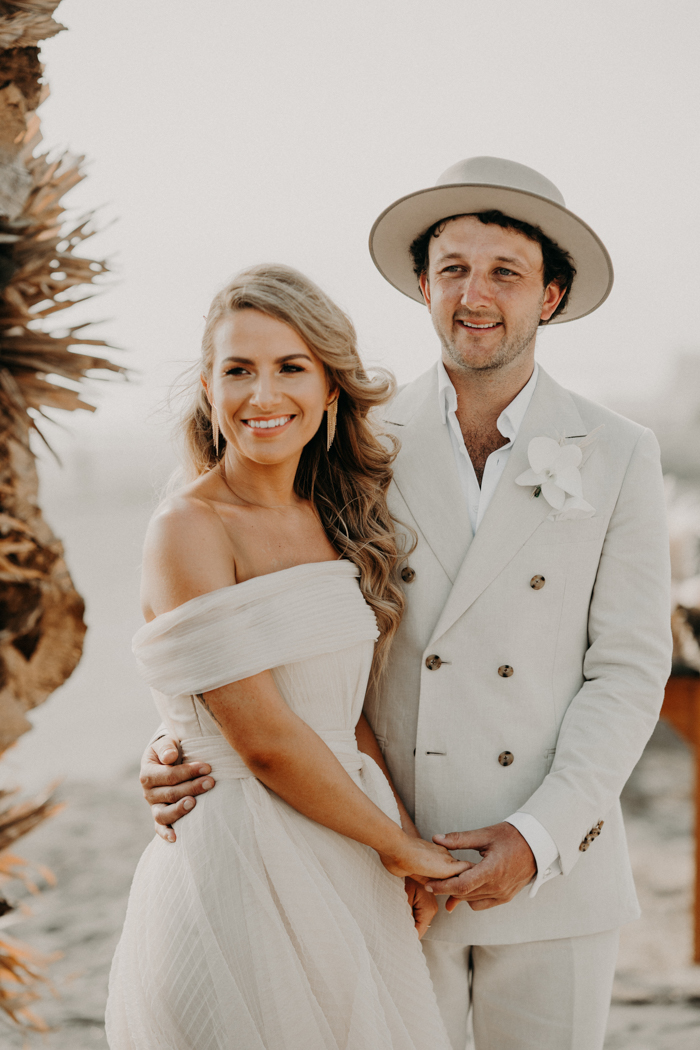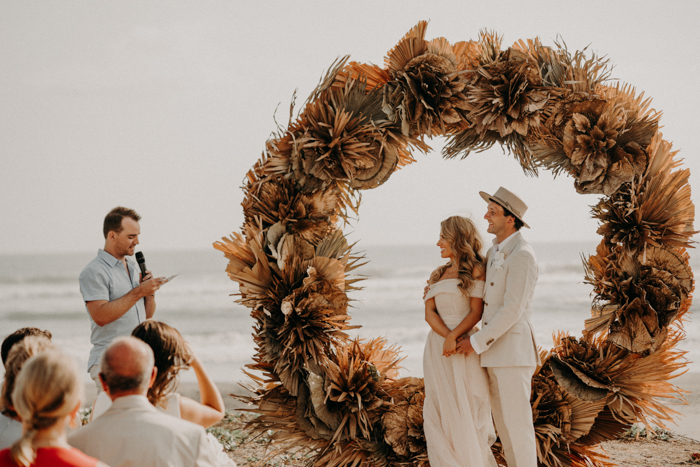 We though it would be cool to incorporate the balinese culture where we could throughout the day. I loved the idea of getting married on the sand, with only the ocean (and in the end a huge circle of palms) as our backdrop! We had a balinese celebrant officiate who had an amazing energy and a Balinese priest did a water blessing, which was so special. The vibe was sentimental and fun. The first half was full of loving words and a lot of tears and the second half was a wild party, and that really does speak of our relationship!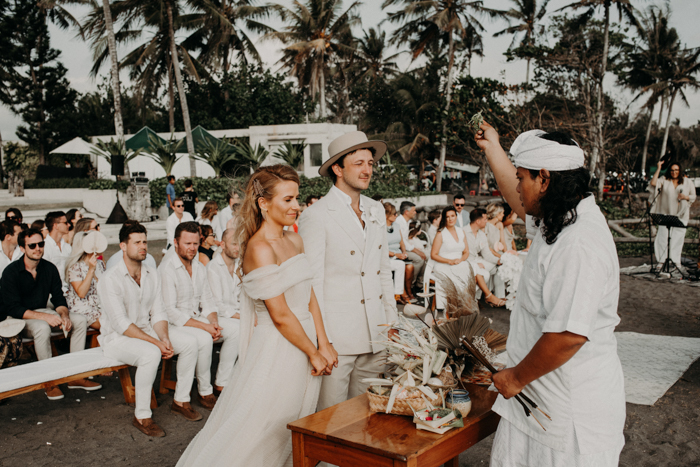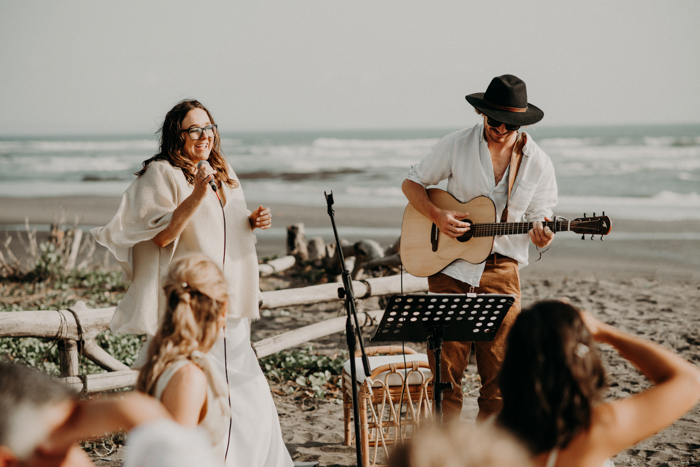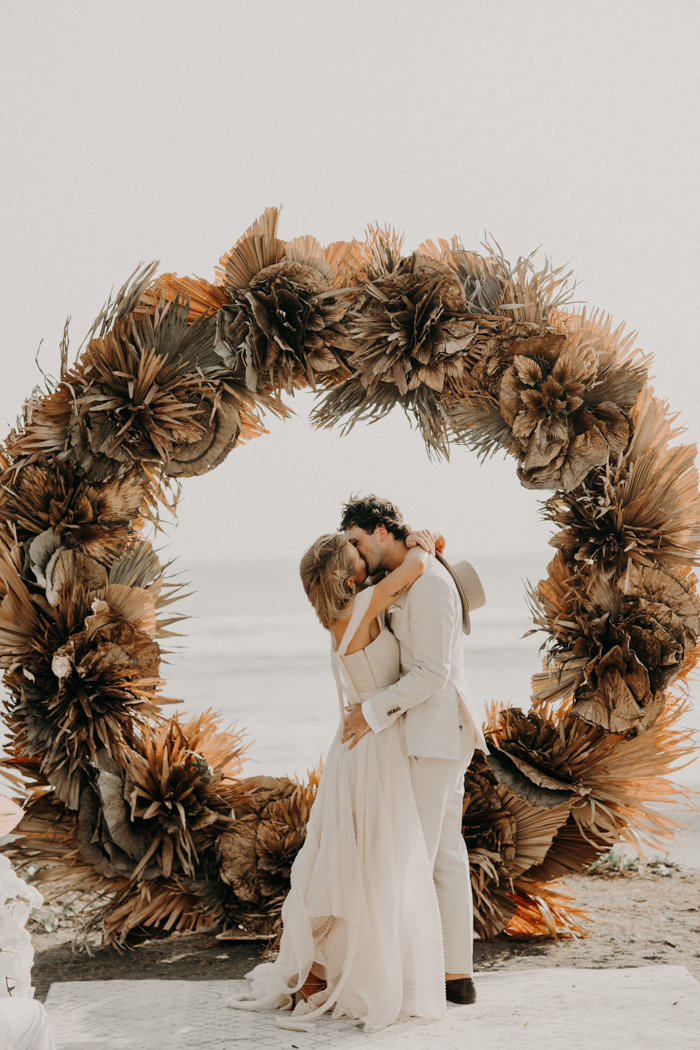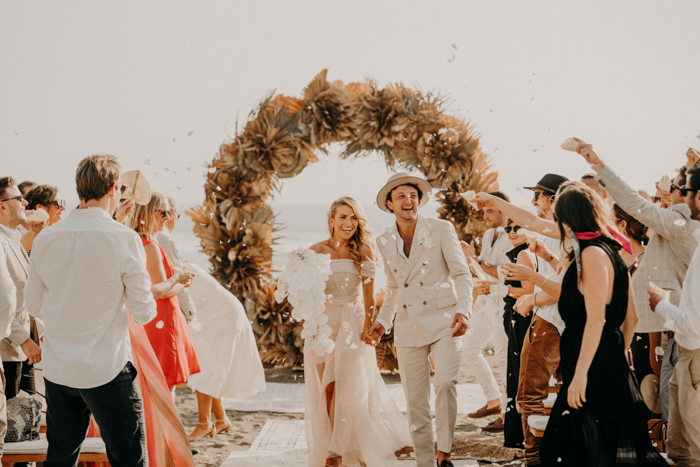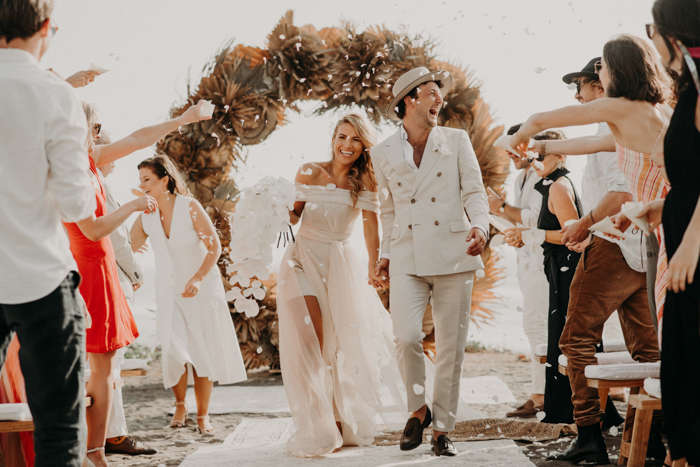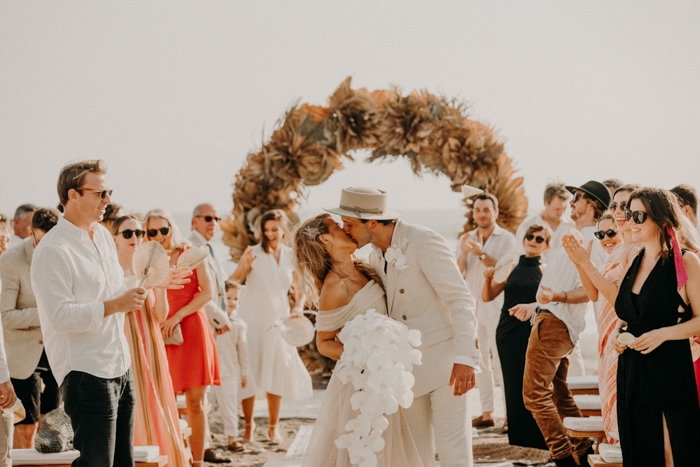 Addison grew up around motorbikes, his dad owning a Harley. So I surprised him with a Cafe racer style bike after the ceremony, he went to a quick ride up the street, our photographer got some amazing riding pics of the two of us, and we even decided to ride into the reception on it too! It was a fun thing to do for him, not even knowing he had the planned the surprise song for me!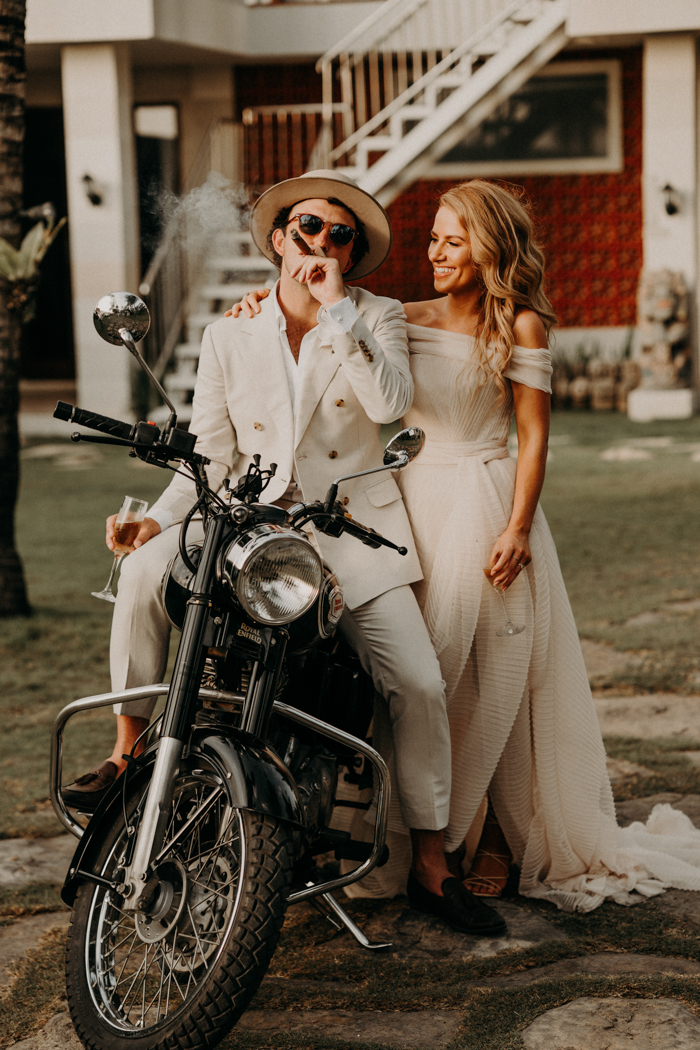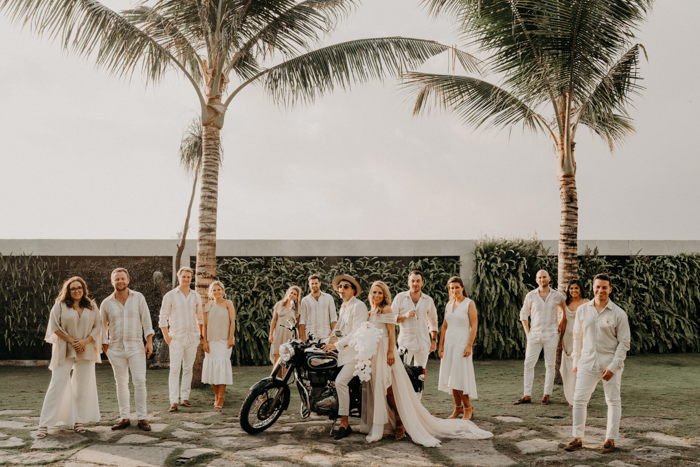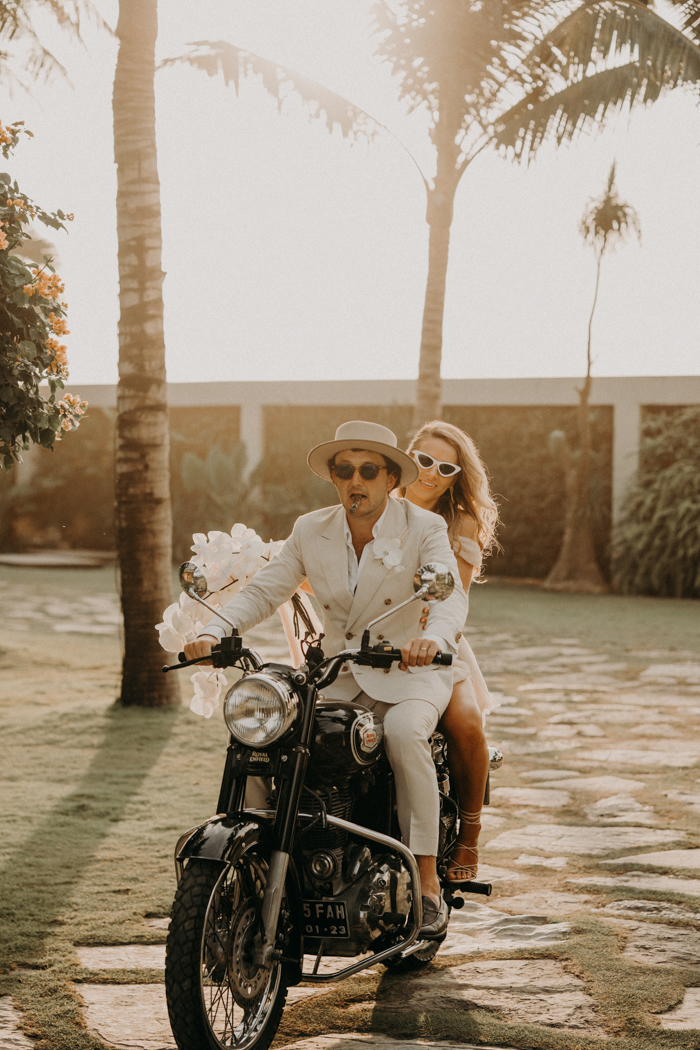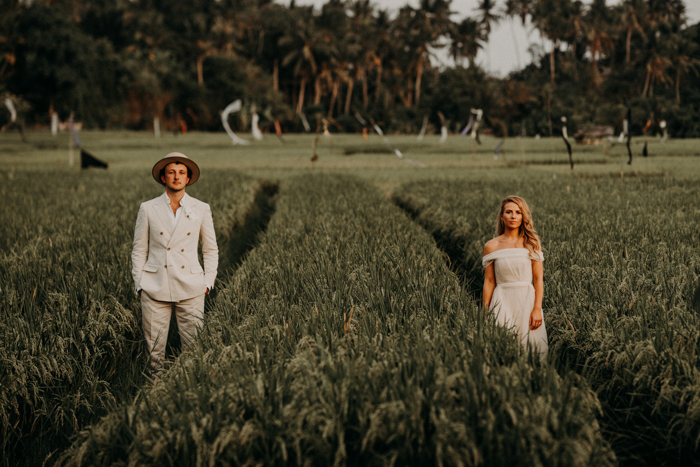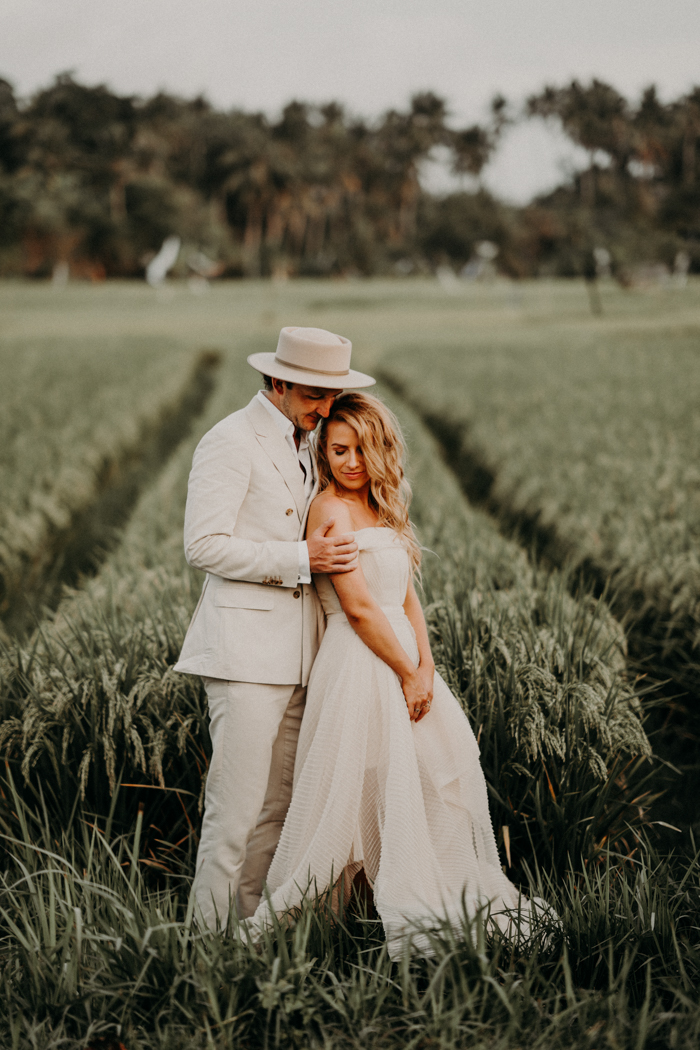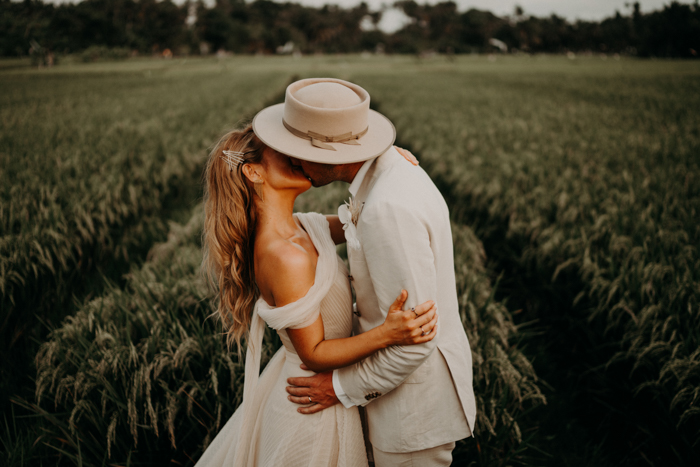 I would highly recommend getting a wedding planner if you have the budget for it. I'm not sure how we would have facilitated an overseas wedding without our amazing planner Kristen from Hitch'd Bali. She was a breeze to work with, fun and super organised. On our wedding day we got to spend time with our family and friends and didn't have to worry. The only other thing would be to not get fixated on the little things, if something small doesn't go to plan – don't let it ruin your day.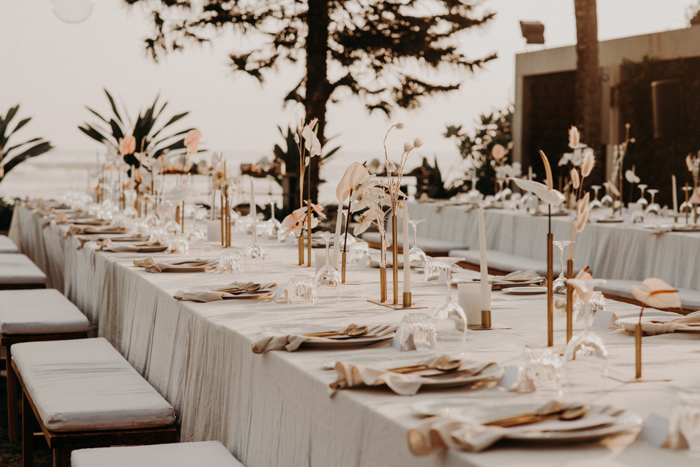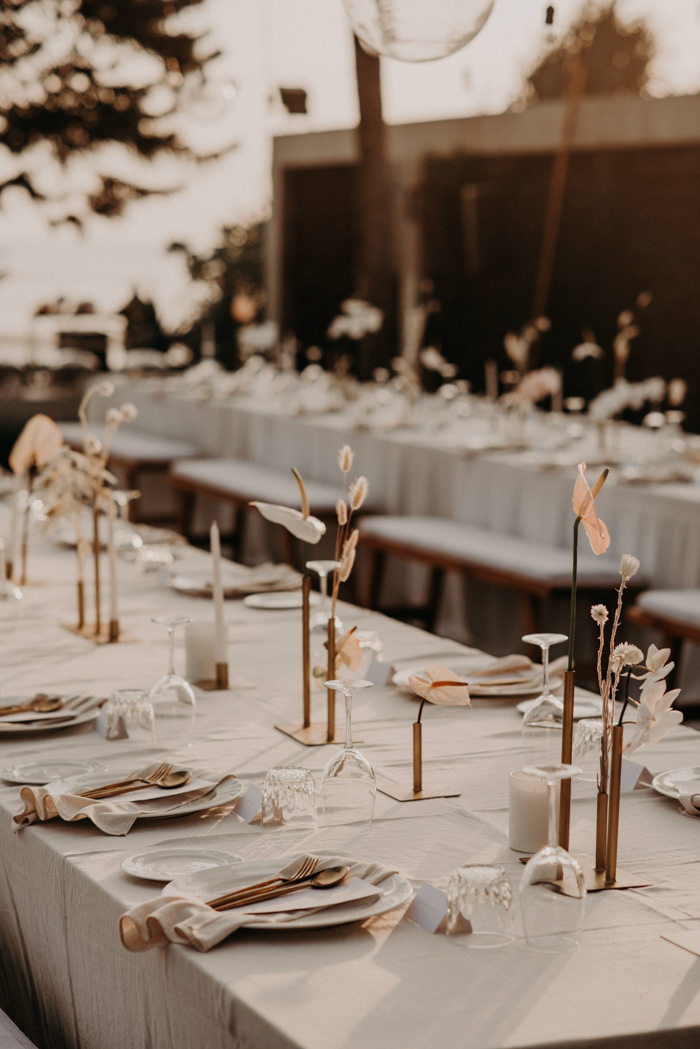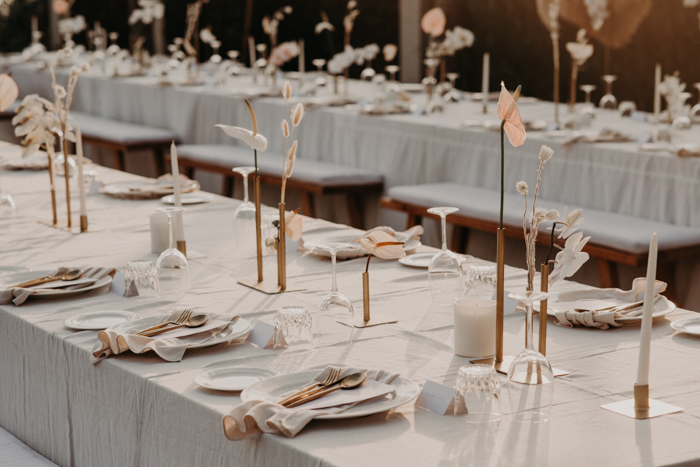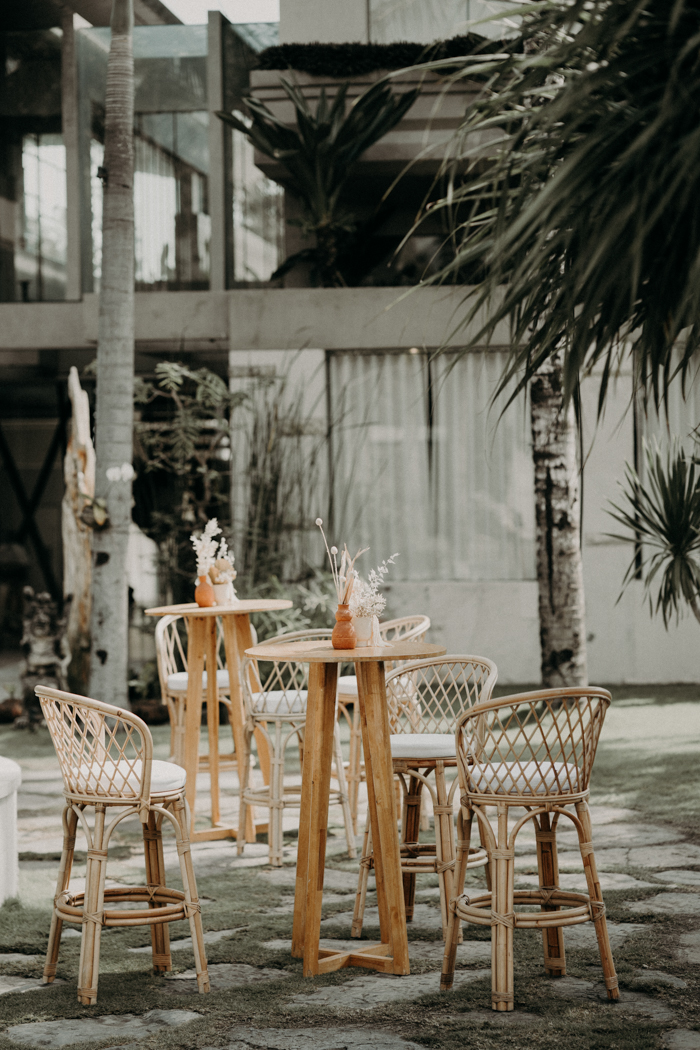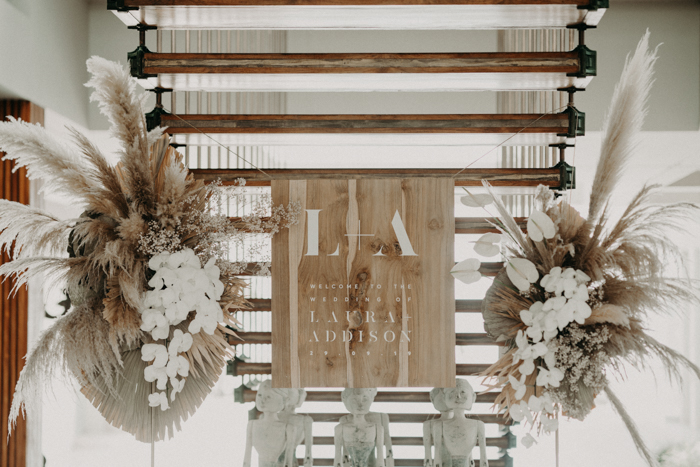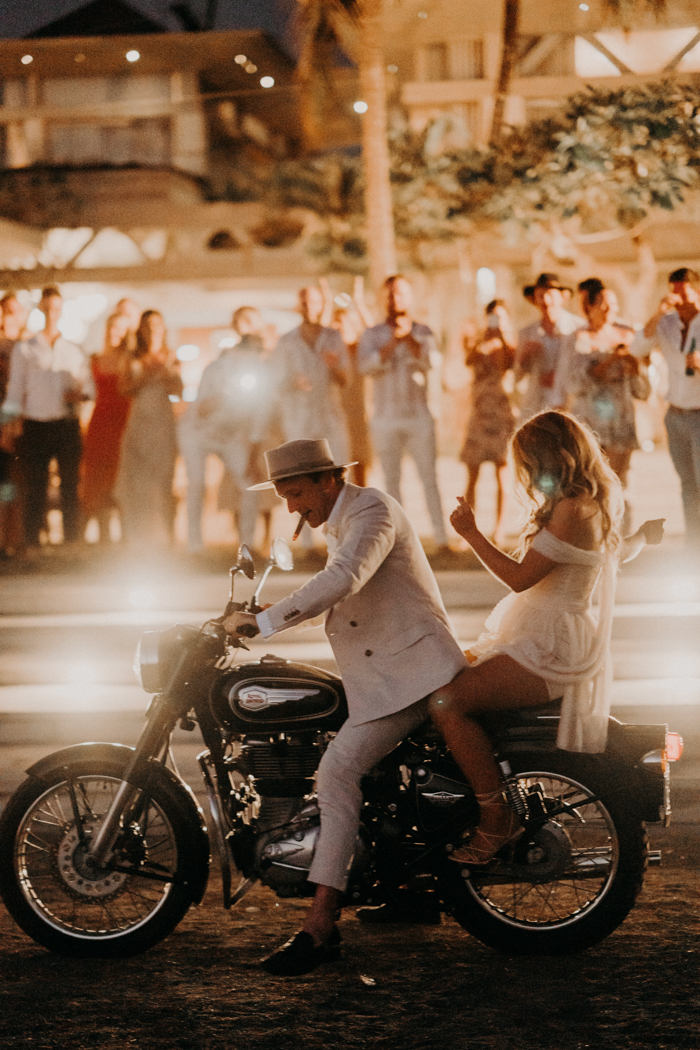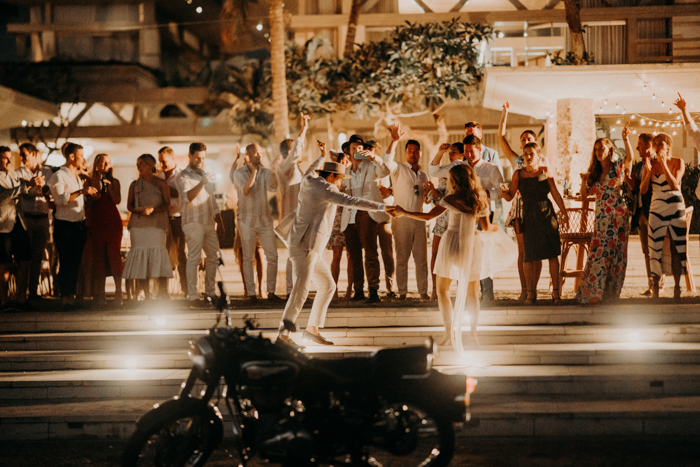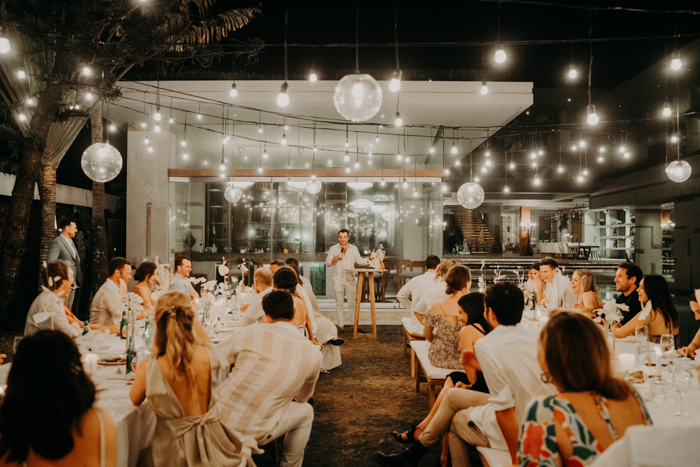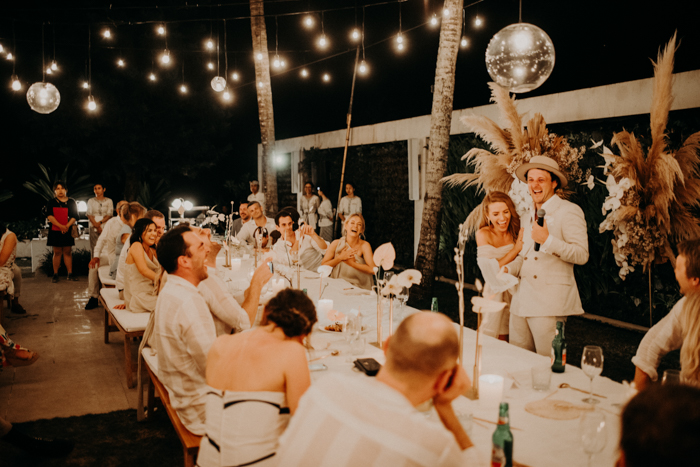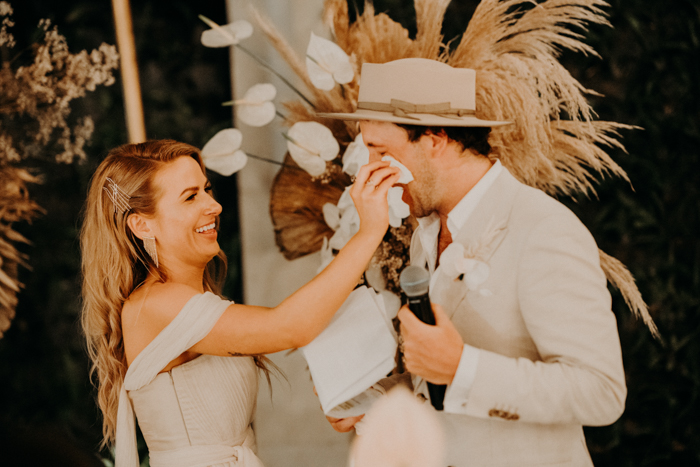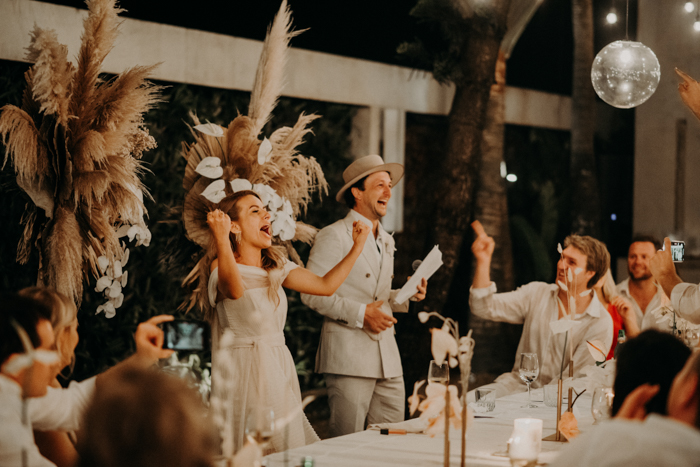 After Addison had finished his speech, he began singing "I've had the time of my life" from Dirty Dancing. At first I didn't know what was happening, then one by one different friends and family began jumping up with a microphone and singing a line flash mob style, It felt like we were in a movie! It was so sweet and special, we ended up dancing around the tables, and the whole wedding party joined in at the end. It still makes me tear up thinking about it! Addison isn't a singer, although we love karaoke – but his sister used to be a cabaret singer so she helped put it together and everyone was in on it but me. A few friends got iPhone videos, and Addison cut them together and I must have watched the video 100 times!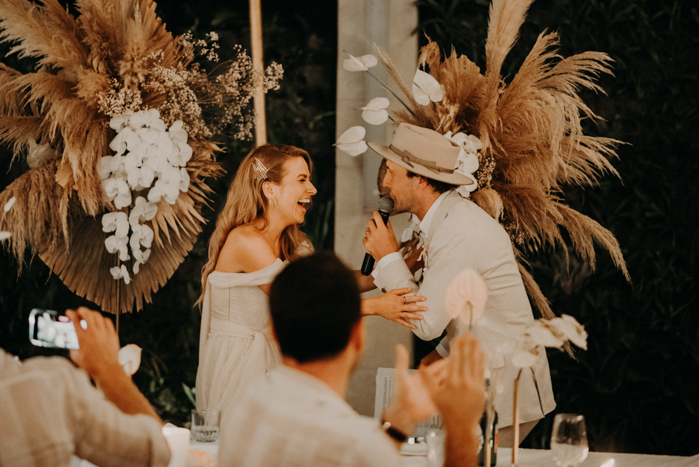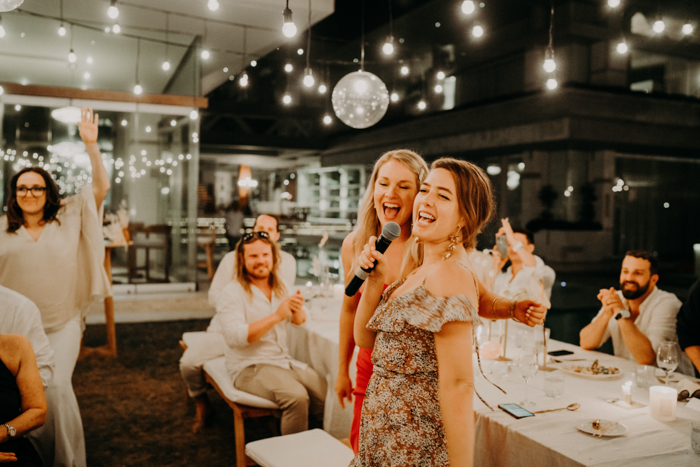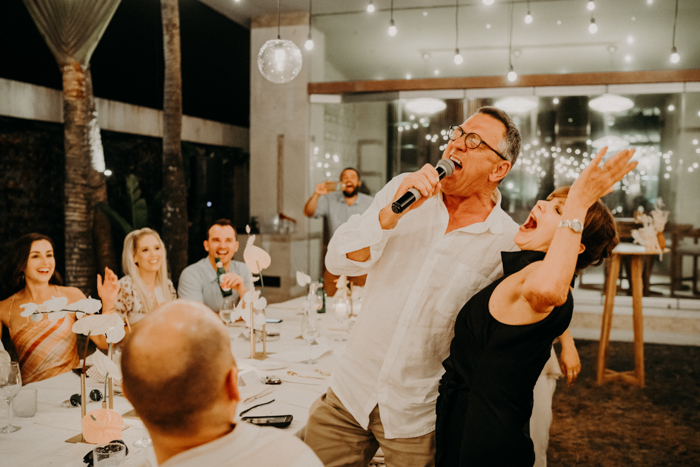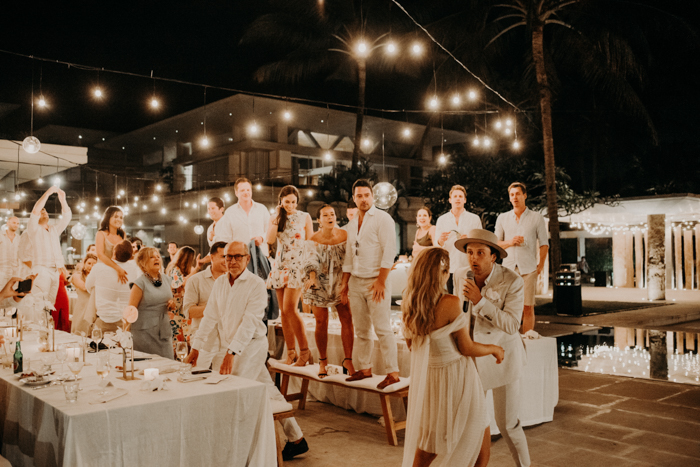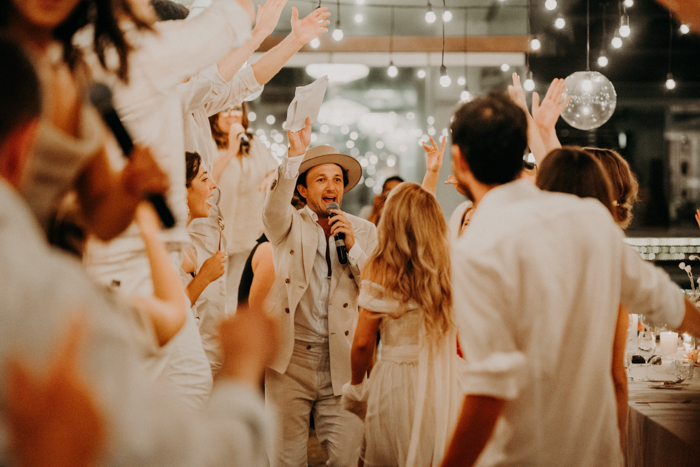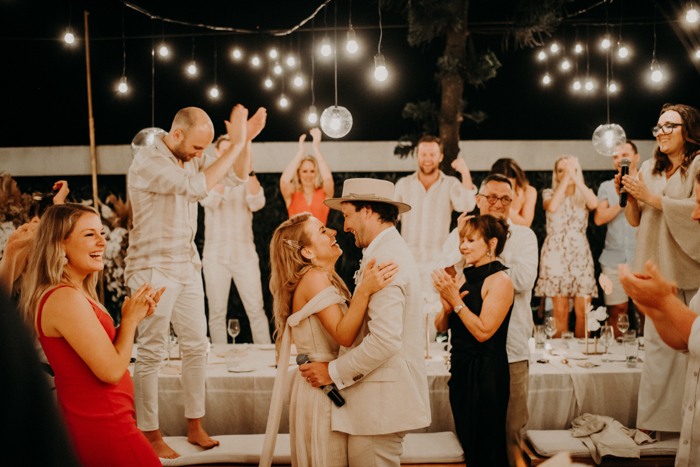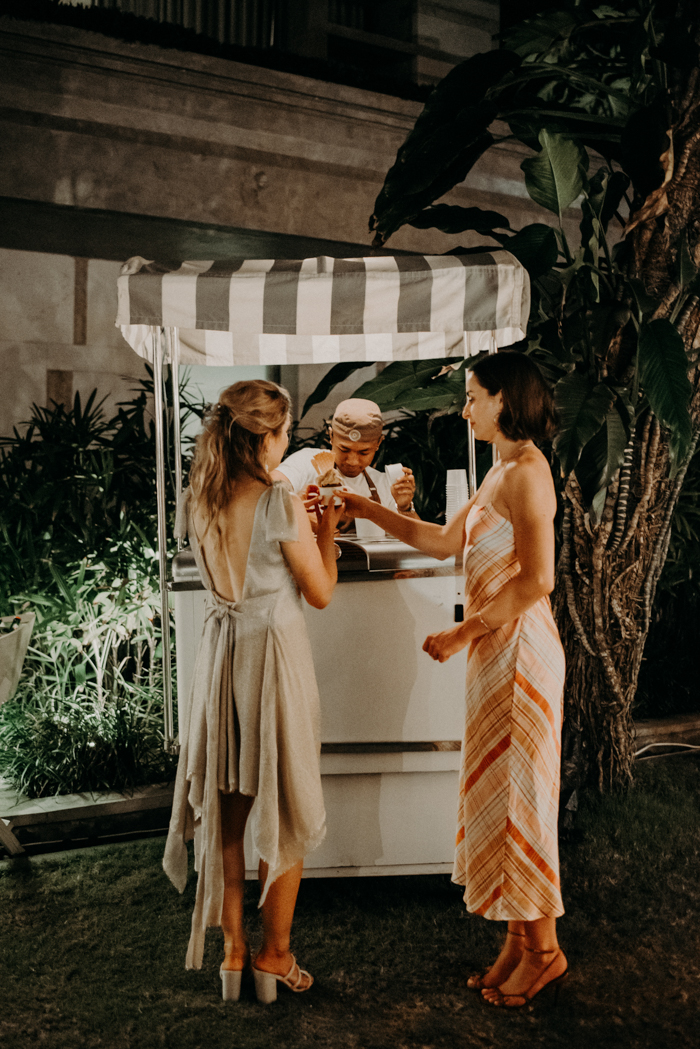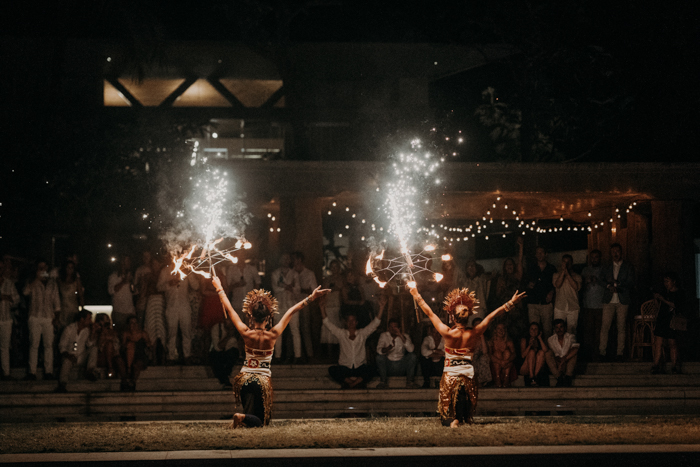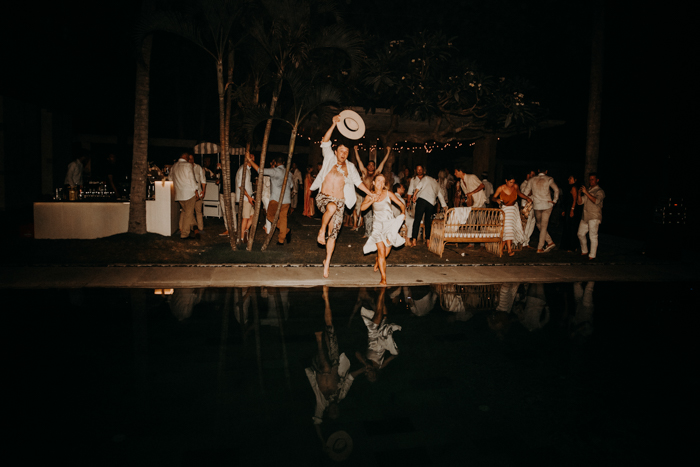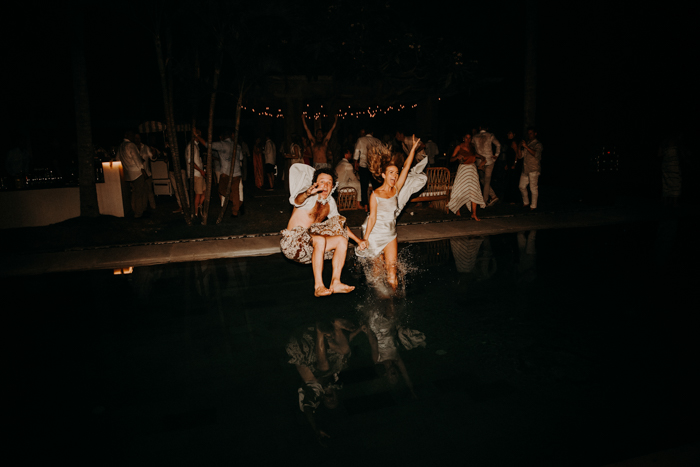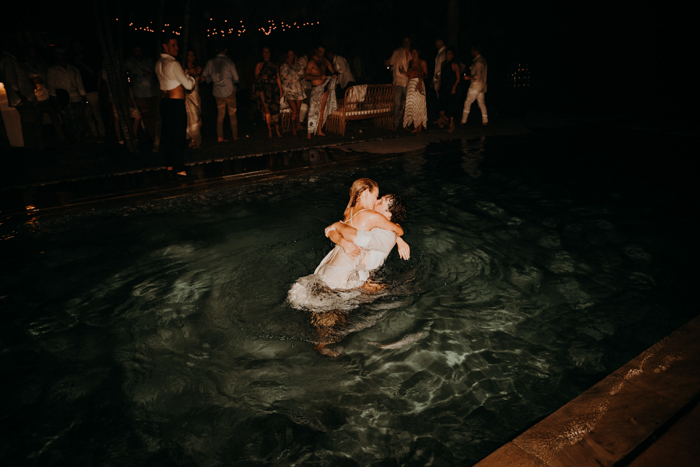 Congratulations, Laura and Addison, and many thanks to Hitch'd Weddings & Events Bali for sharing their day with Junebug! Want even more Bali wedding inspo? Check out this free-spirited seaside Bali wedding!