With unbeatable views and packed with antique treasures, this fashionable wedding at the Hudson Hotel in NYC was the perfect combination of rustic charm and modern elegance. I am loving the romantic, "secret garden" feel with a modern twist, beautifully captured by Stephanie Koo Photography.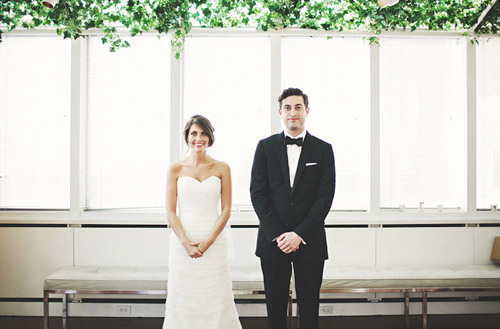 The Couple: Lindsey and Scott
The Wedding: 10.15.11 – Hudson Hotel – New York, NY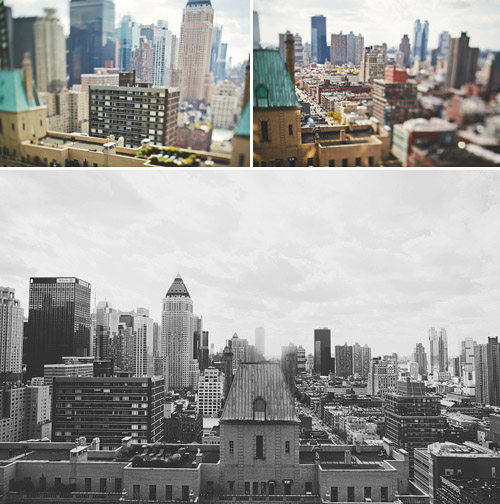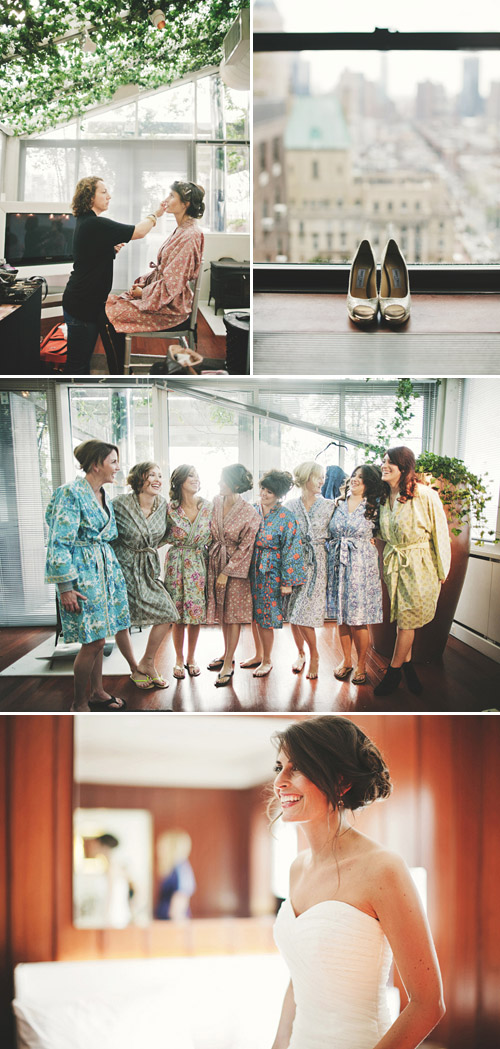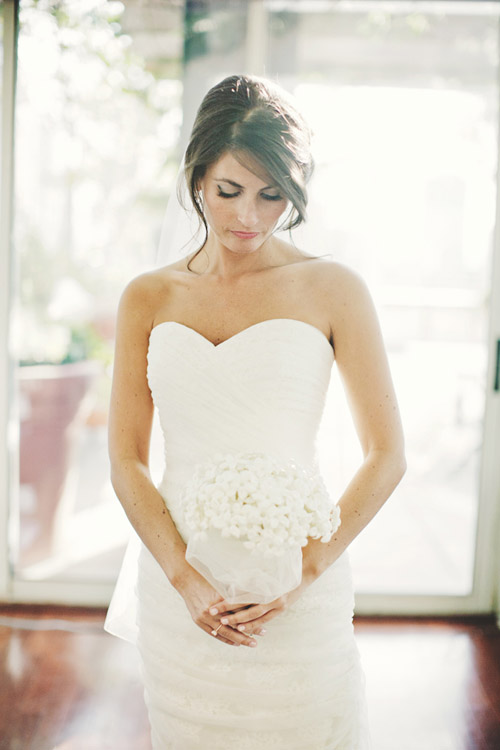 What three adjectives best describe your wedding? Boutique, vintage and chic
What was your wedding color palette? The decor of the night included many neutral soft colors. There was a mixture of cream, blush, light pink and purple roses.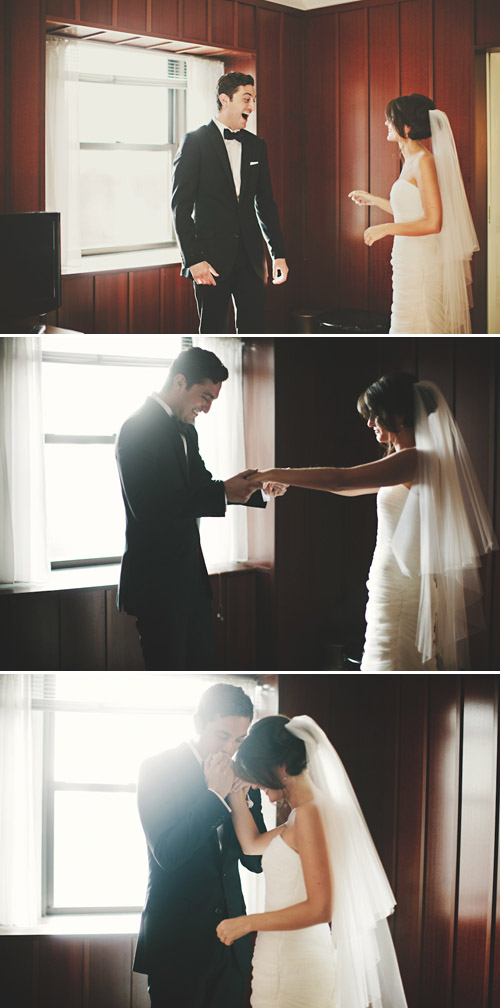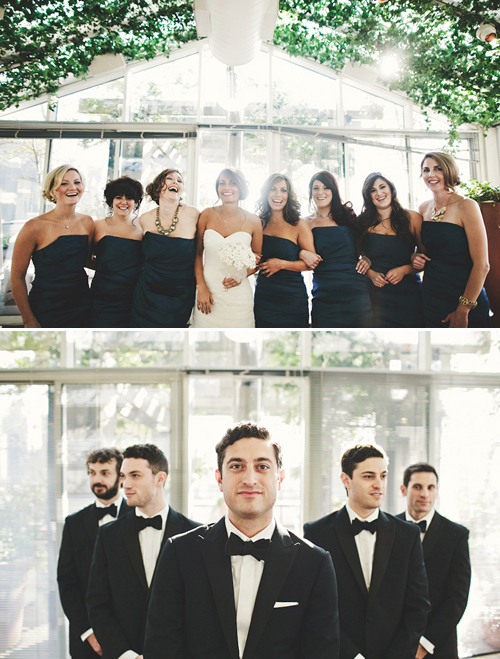 What inspired your personal wedding style, and how did you incorporate your style and personalities into your big day? Since our venue was a raw, tented space, we were able to incorporate a rustic feel into the ceremony without compromising our vision of a chic and timeless reception. The ceremony design included a chuppah made of birch tree trunks, herbs spread throughout the aisle, large candle lanterns and greenery throughout the space. The space was then transformed for the reception to create a romantic atmosphere with beautiful antique pieces, votive candles and floral centerpieces.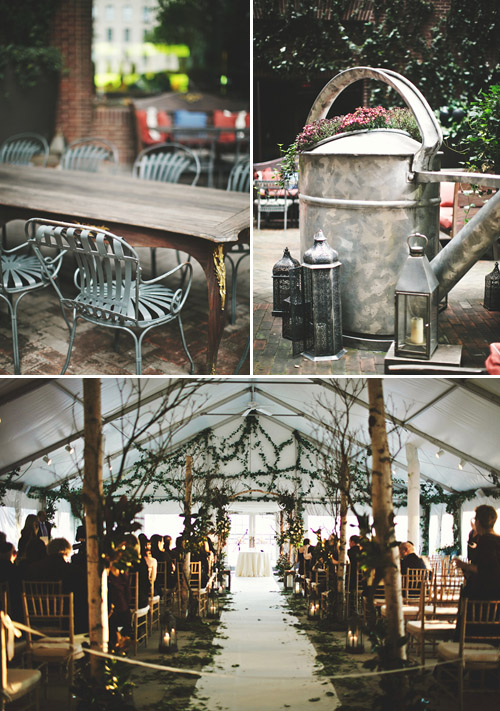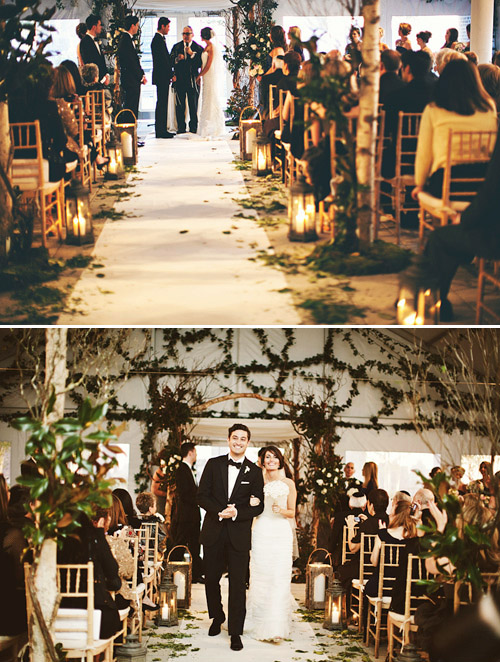 Looking back, what are the moments, decisions or memories that you love the most about your wedding? There were so many memorable moments! Walking down the aisle, the heartfelt toasts, dancing with family and friends, the antique treasures that created our design and Scotts impromptu guitar performance with the band at the end of the night were all very special memories. But, most of all, we think back on the day and feel so grateful that we have so many loving people in our lives to celebrate and share in our special day.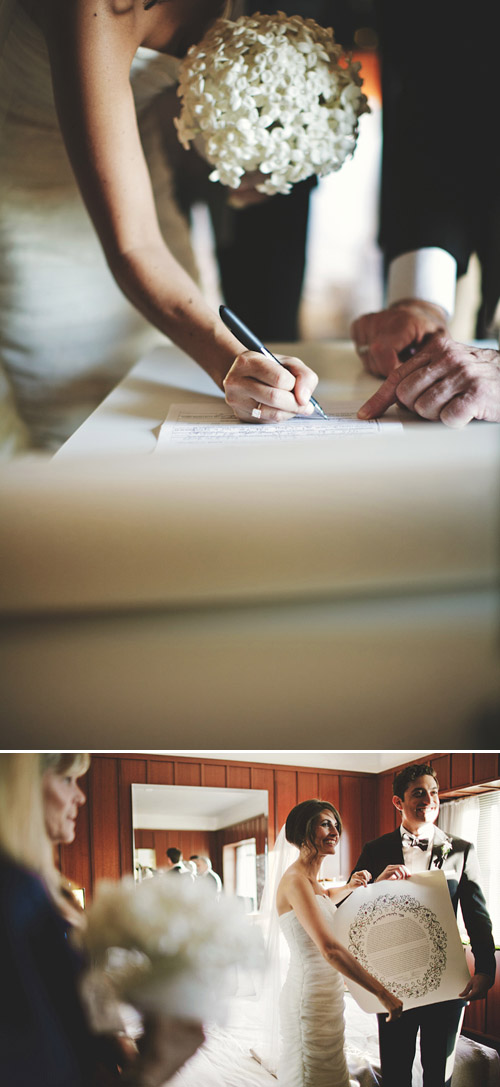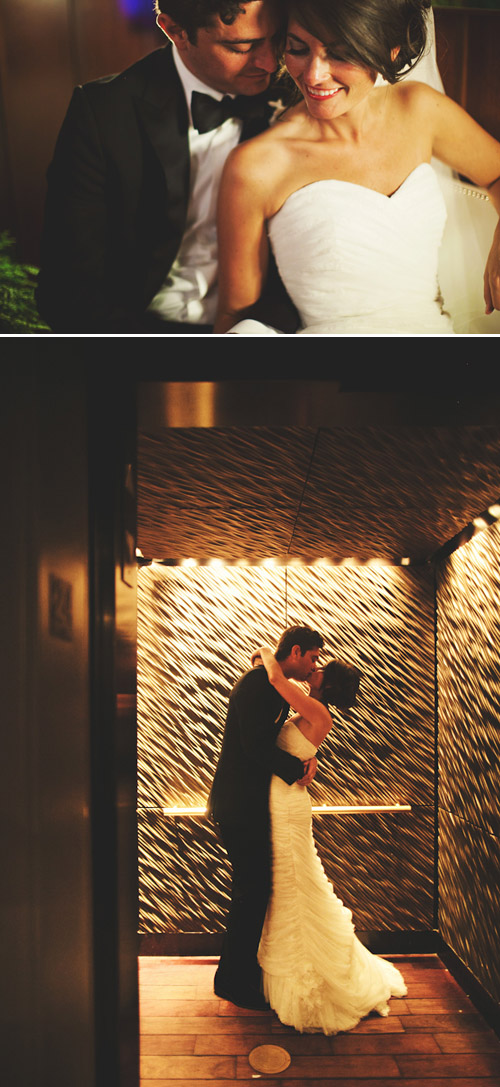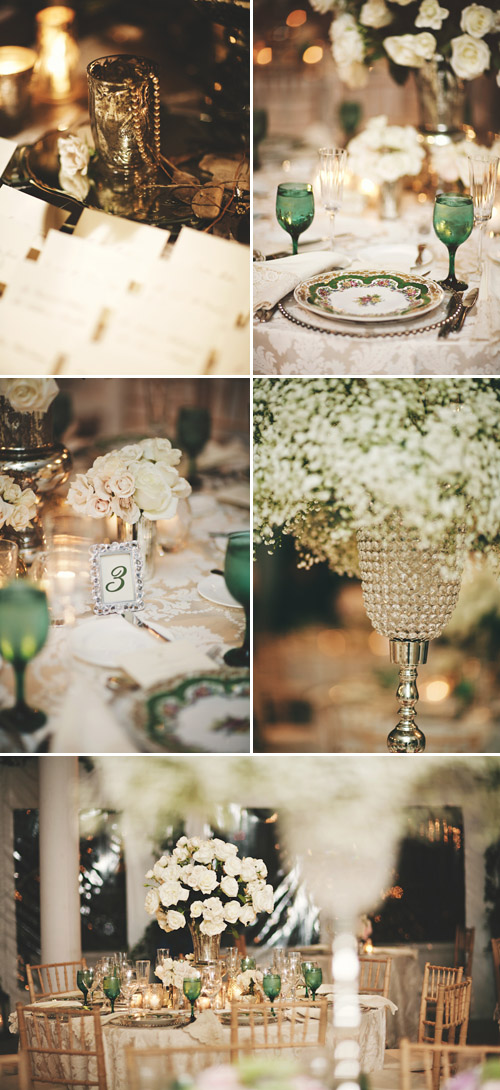 What piece of advice would you give to a bride planning her wedding today? Enjoy every minute of the planning process, get creative, and have fun with it. There is no one specific way to do things or a set of rules to follow. And after all the time you put into planning, relax and enjoy the night with everyone else. It will fly by way too quickly!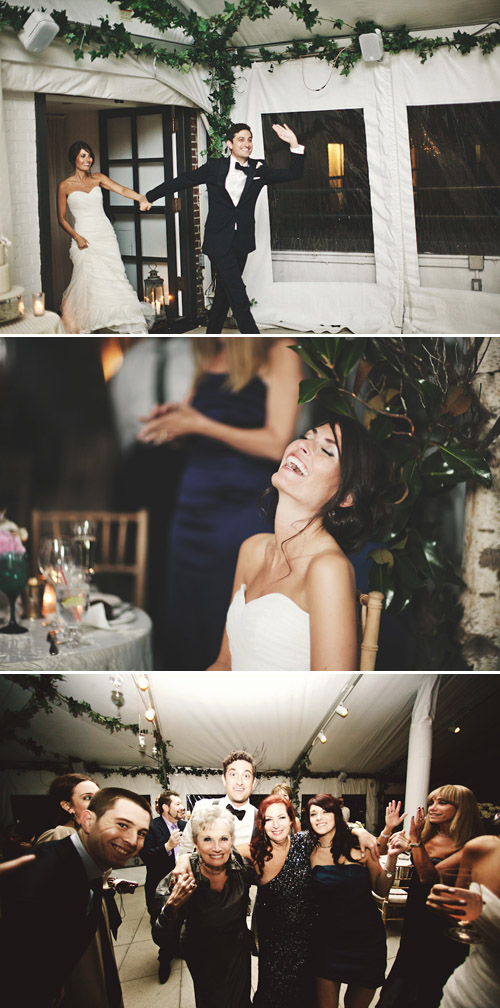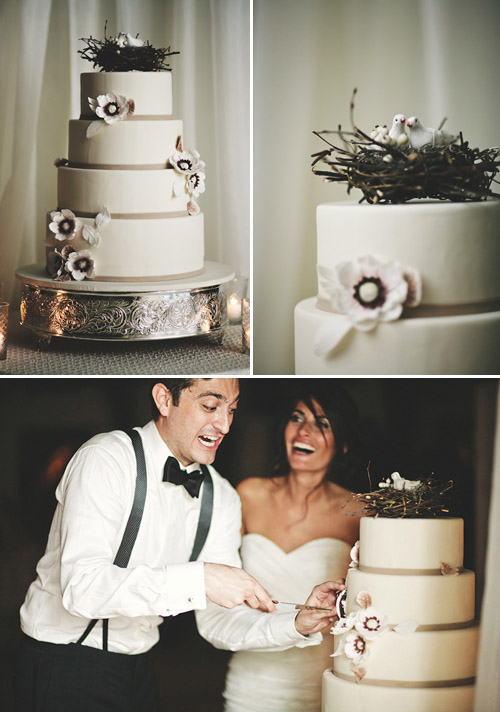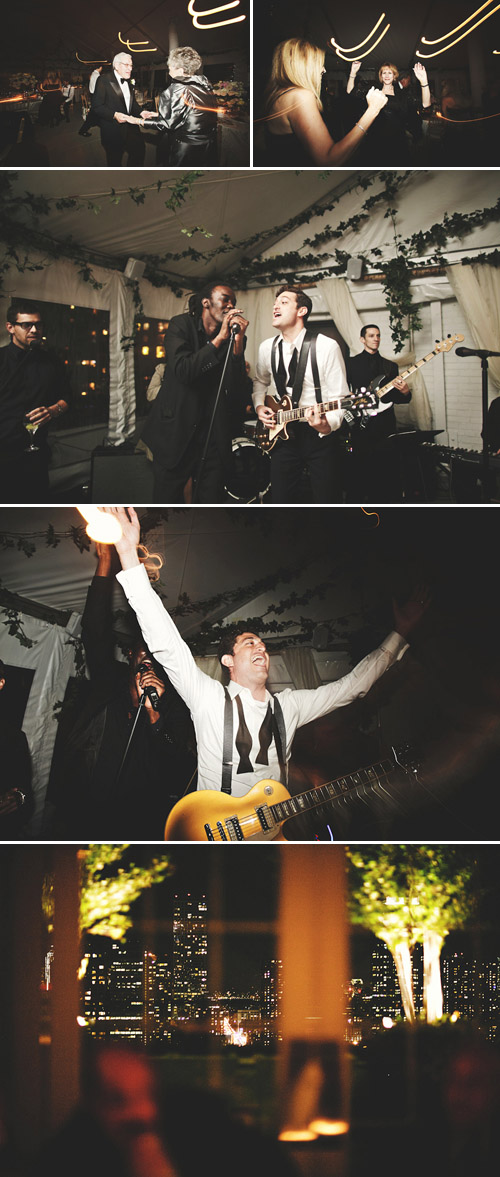 The Wedding Team:
Photographer: Stephanie Koo Photography
Ceremony/Reception Venue: Hudson Hotel
Officiant: Rabbi Burt Siegel
Invitation Designer: Alpine Creative Group
Catering: Hudson Hotel
Florist: Shields Flowers and Events
Wedding Cake: Cheryl Kleinman Cakes
Wedding Dress: Anne Barge
Bridal Accessories: Shoes – Jimmy Choo
Bridesmaids' Apparel: J.Crew
Groom and Groomsmen Apparel and Accessories: Tux – J.Crew, Cuff links – Brooks, Velvet slippers – Saks Fifth Avenue
Hair and Make-up: Daniela Kanfer and Pamela Lugo
Live Music: The Cafe Wha?
Dance Instruction: Sandra Cameron Dance Center
Rings: Catherine Angiel
What a gorgeous wedding! Thank you for sharing your very stylish wedding day with us, Lindsey and Scott!
Looking for more wedding inspiration? Check out our Photobug blog, which is filled with amazing photos from the best wedding professionals!