Finding the perfect wedding dress is undeniably a difficult task but our bride, Kimmie, was able to find four of them! Knowing her wedding was going to span across three different cultures, Kimmie gracefully marries Korean, Vietnamese, and American traditions with her incredible bridal style. Not to mention the whole event was beautifully captured by the incredible Caroline + Ben Photography.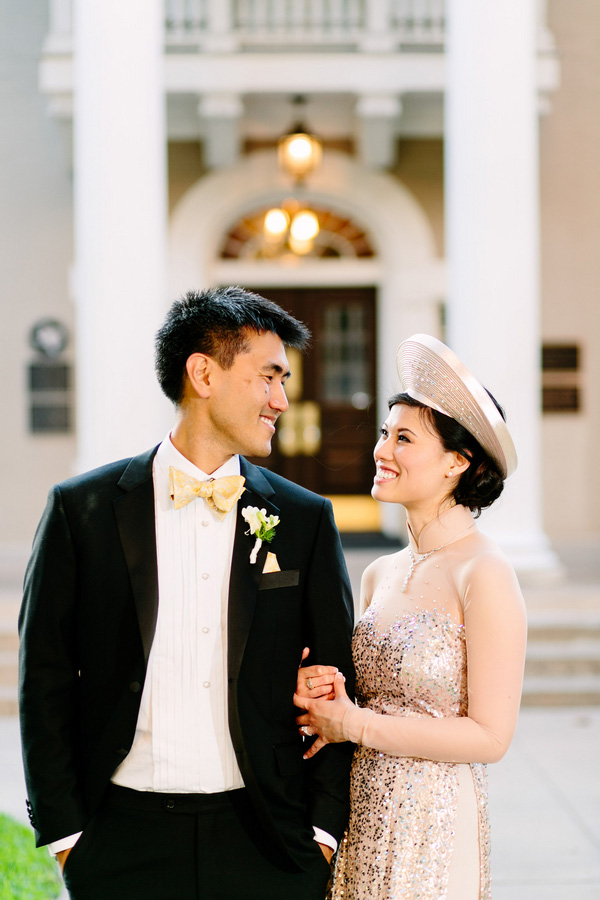 The Couple: Kimmie and Peter
The Wedding: 5.11.2013 – Belo Mansion & Pavilion, Dallas, Texas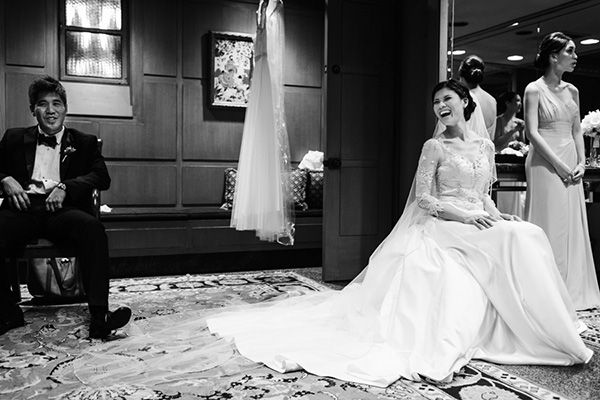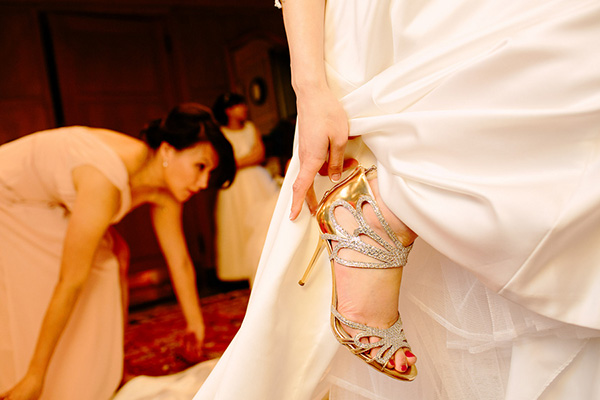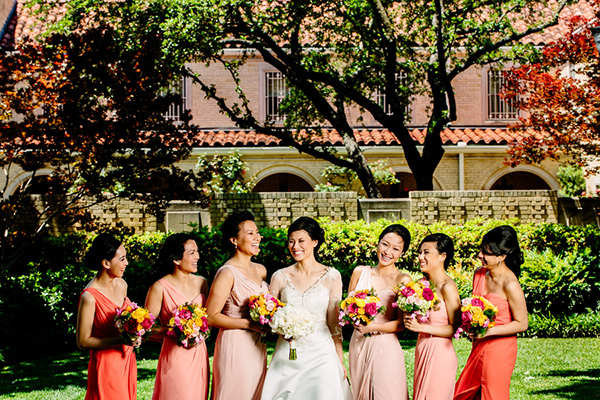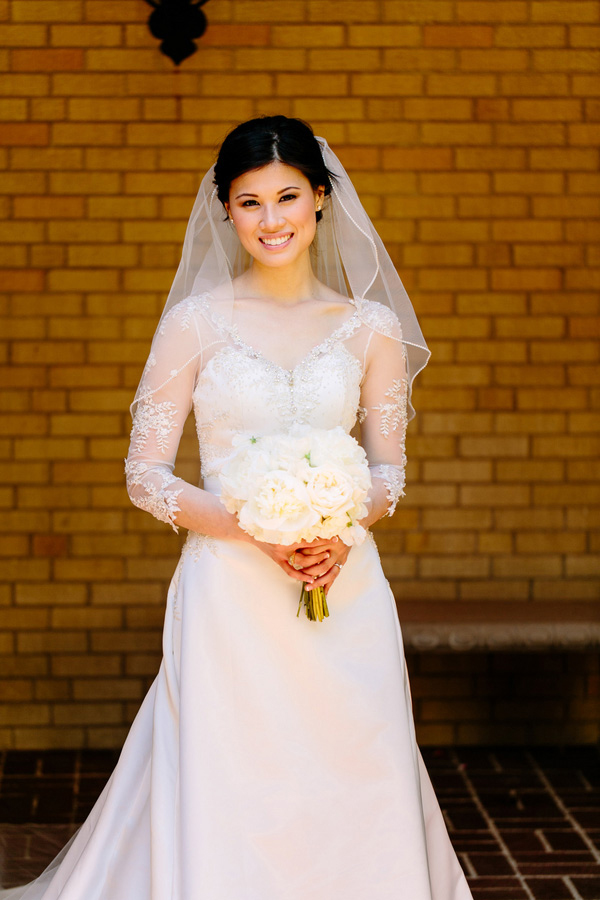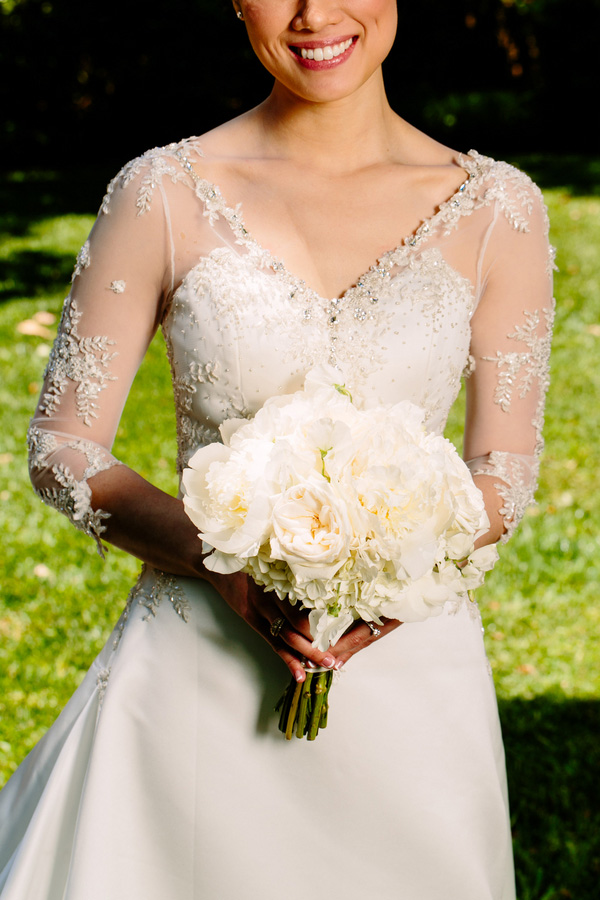 The Vision: People are inclined to believe that most Asian cultures have similar values and traditions that we would have no trouble meshing, but this couldn't be further from the truth! We originally hoped everyone would come together under the umbrella of the American culture, but we're glad our parents persisted in celebrating the traditions of each culture. Most importantly, both cultures readily embrace alcohol. The result was an incredible variety of cuisines to enjoy, a beautiful array of cultural dresses, and hundreds of family members and friends gathered happily under one disco ball.
The Korean tradition was a first-time for me, and I thorough enjoyed the entire Pyebaek Ceremony. It was one happy moment after another: each relative handed us monetary wedding gifts followed by hilarious or sweet marriage advice; then, we played traditional wedding games that had our guests in stitches. Those giving us wedding gifts were given the opportunity to "bless us" with children by tossing chestnuts and dates into our wedding cloak (the number we caught in the cloak would predict the number of boys and girls we would have, respectively. Lastly, my husband Peter had to give me a prolonged piggyback ride around the floor symbolizing our journey in life together.
The Vietnamese tradition was more serious but very close to my heart. It was a real demonstration of the union of two families, as Peter's entire family paraded to my parents' house to receive me into their family, and my entire family were present to pledge their support to the success and happiness of our marriage.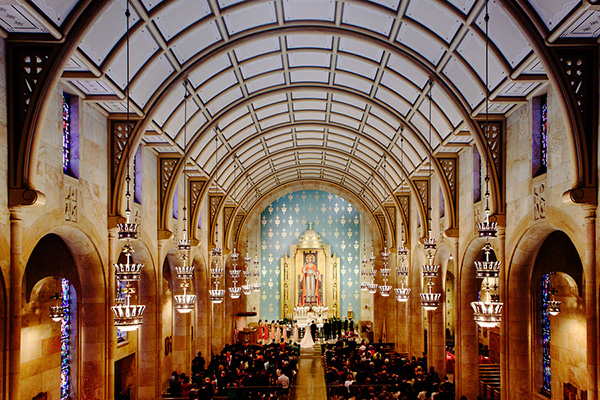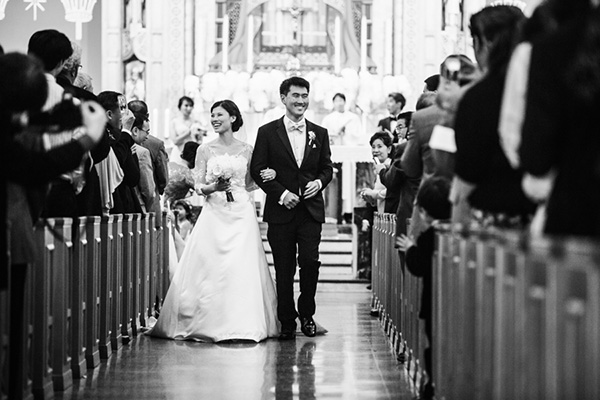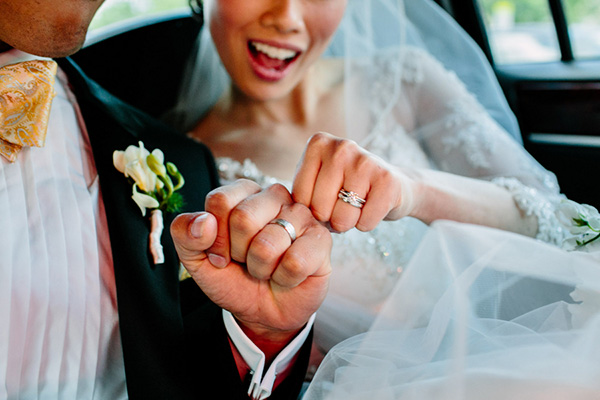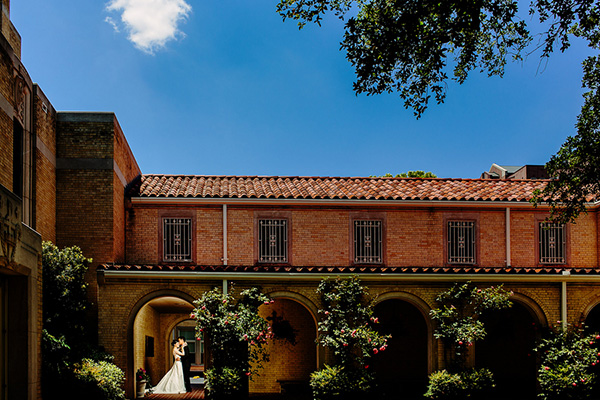 The Style: With each culture having its own unique dress, I was in fashion heaven in 2013! Each culture typically has traditional guidelines for each dress as well, but it was important to me to have styles that no one else would have.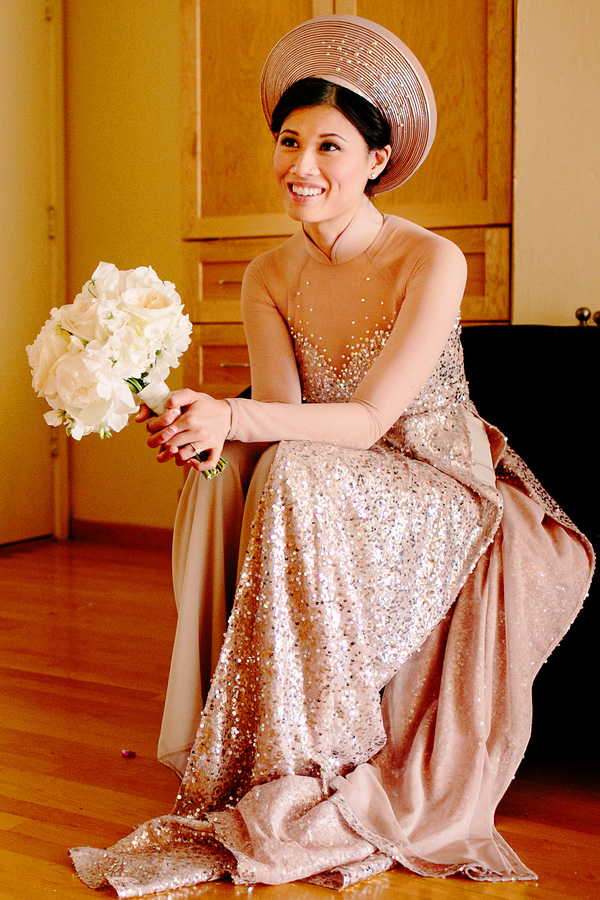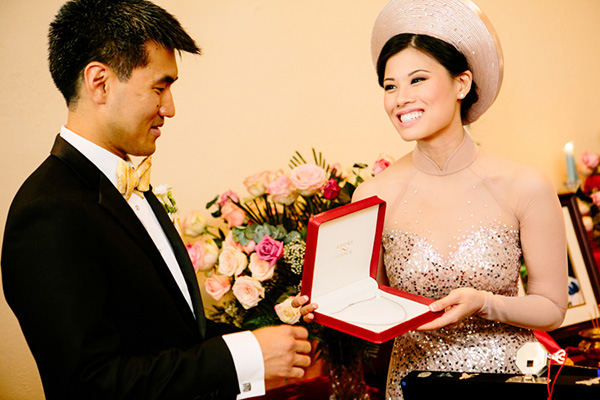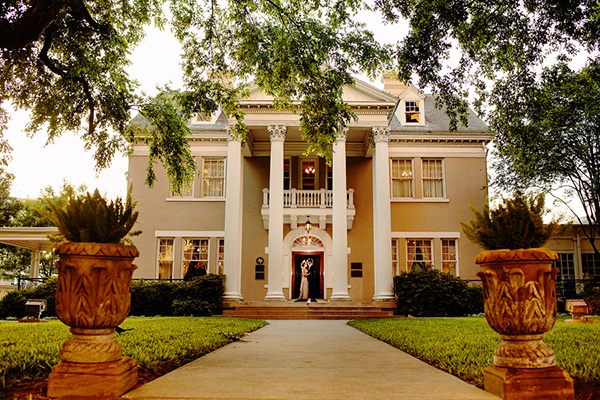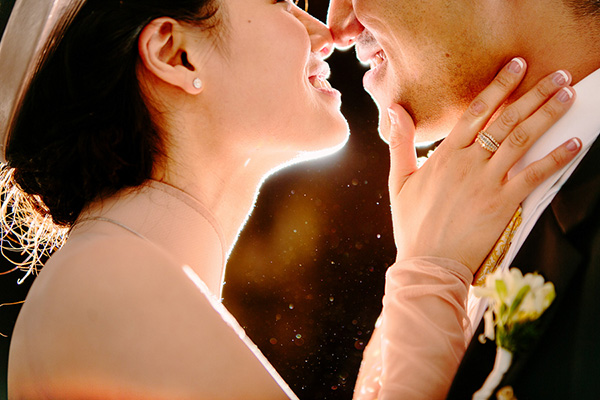 The Dress: Traditionally, Vietnamese brides are allowed to wear pink or red. I took inspiration from the nude trend and opted for an almost-nude pink with sequin detail to make it more glamorous. Vietnamese dresses (ao dai) are known for their form fitting style, and since my other dresses were fairly conservative, I opted for a very form-fitting stretchy mesh material. I'm lucky that my mother is a fashionista herself and helped me select the materials. We traveled to Westminster, California to have the dress made by a prominent Vietnamese ao dai designer named Calvin Hiep. He designed it so that the shoulders were made of sheer cloth, and a playful, detachable bustier trailed from the back. When I put on the dress and headdress for the first time, it was perfect. It fit like a glove, and I had my "I'm really a bride" moment.
On a Korean bride's wedding day, her dress is typically red and green. Although I had to wear a huge green and red robe over my dress, I smiled knowing it was pink and navy underneath. My generous father-in-law sought out a Korean hanbok designer in the Gangnam district of Seoul and jokingly says that I have a "Gangnam style" hanbok.
The traditional white wedding gown was also very special to me. I had been following Nha Khanh, a budding designer in Dallas, for a few years, and I'm in love with all of her silhouettes. Two things prompted me to seek out a long-sleeve gown: 1) getting married in front of a huge Catholic congregation and 2) seeing bridal photo after bridal photo with the sweetheart neckline. Nha Khanh was a huge influence in the design of the gown. I described a long-sleeve, flowy, fashionable gown to her and I showed her a few pictures I liked. She designed four incredible gowns and helped me select one that was one-of-a-kind and church-appropriate without being too matronly. She works magic with lace and Swarovski crystals, and I felt like royalty wearing it.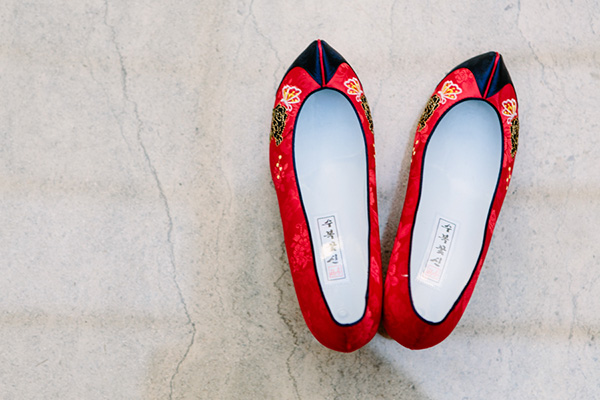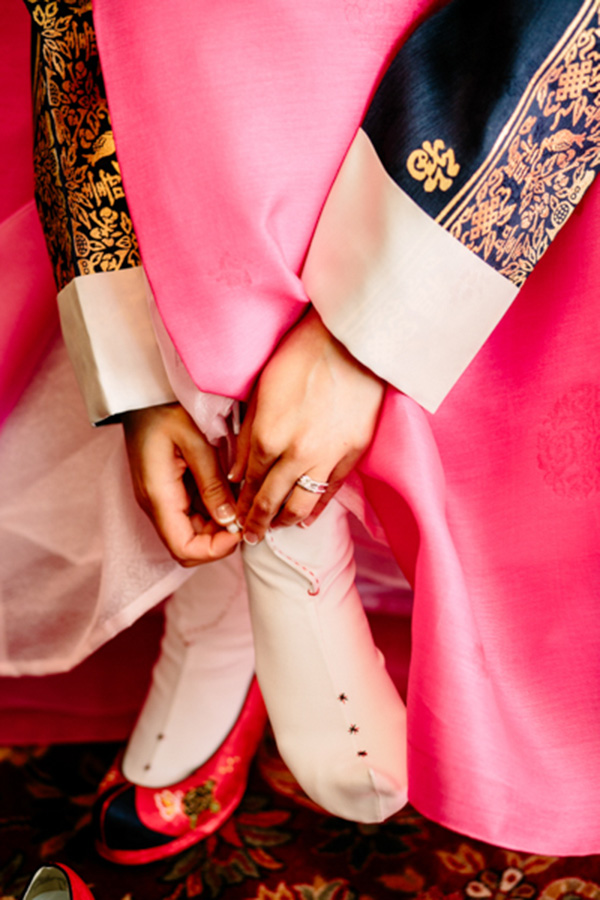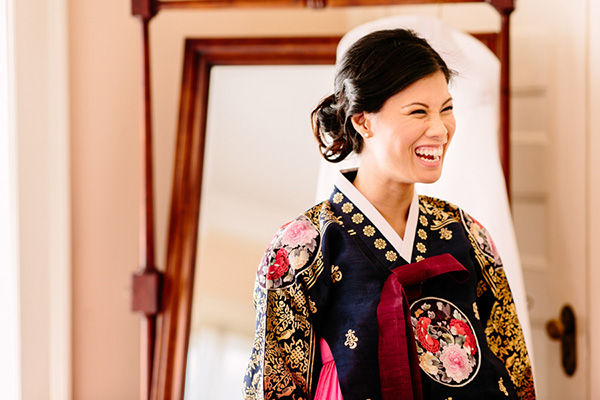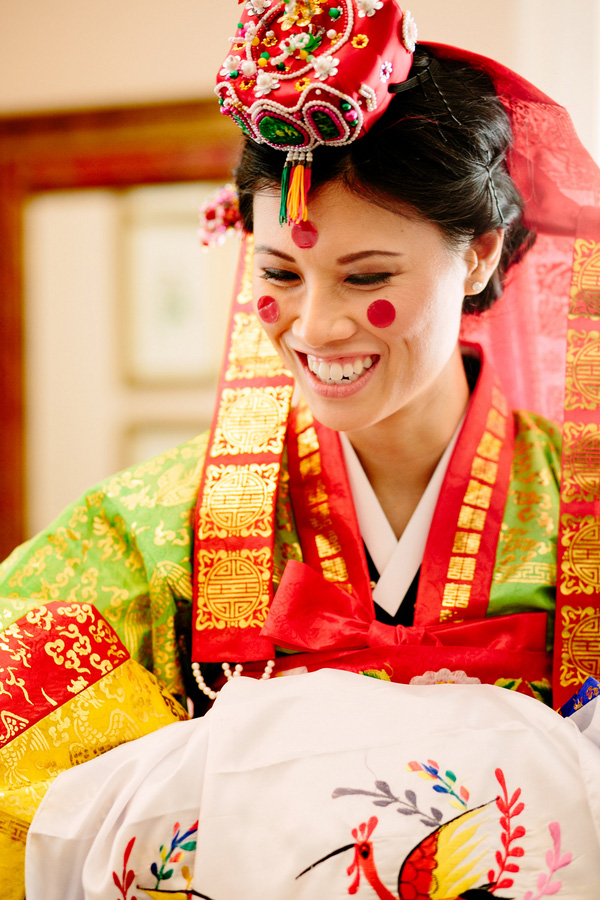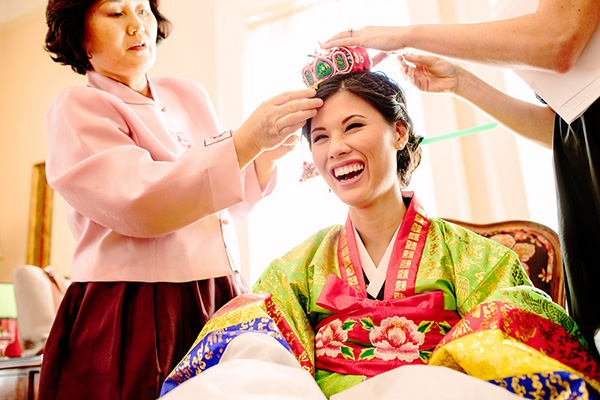 The Accessories: Remarkably, I was cruising through an Asian mall in Garden Grove, California when a buddhist monk pointed to an orange crystal clutch. He said, "That would look amazing on you." Looking at the $149 price tag for a knockoff clutch, I figured this was a gimmick by a fake monk…but he was right, it was perfect for my outfit! Later I saw a Sondra Roberts exact copy at Nordstrom on sale and it felt like fate.
I have the good fortune of being family friends with my jeweler, who piled on the diamonds for me to borrow on my wedding day. She lent me 2-carat diamond studs which, in their simplicity, let the rest of my outfits shine and went perfectly with my understated style. My sweet husband, then fiance, bought me my first pair of luxury designer heels for Valentine's day, which he allowed me to swap out for the Jimmy Choos that I wore on the big day.
My "something old" was my mother's engagement ring worn on my right hand. My something blue was a robin's egg blue hair ribbon I tied around my ankle lent to me by my cousin and dear friend. These two also counted as "something borrowed." My something new was pretty much everything else I wore.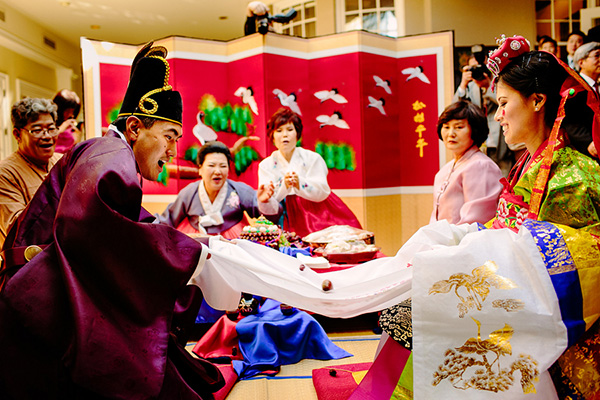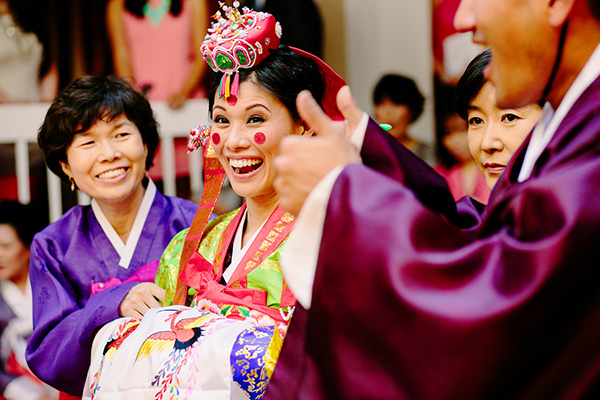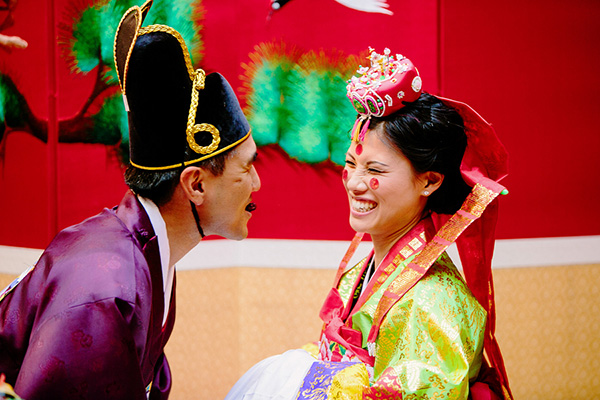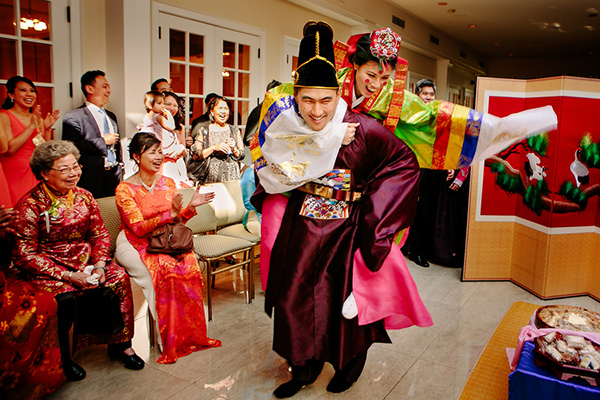 The Advice: Don't settle, and make it special. What you wear should be a reflection of your personality and tastes. No one knows you better than you. When it comes to the wedding gown, everyone in a bridal salon is a "yes" man/woman. If you're still undecided about the gown, call Nha Khanh!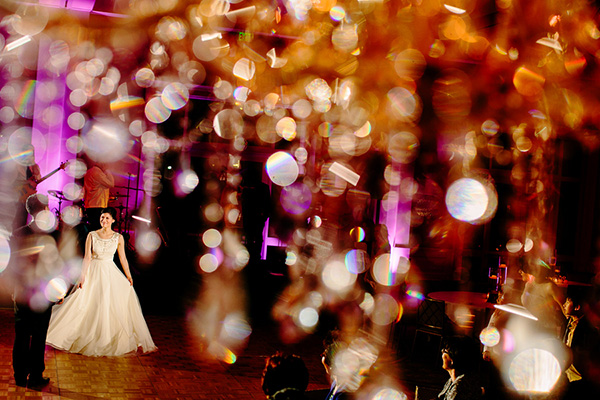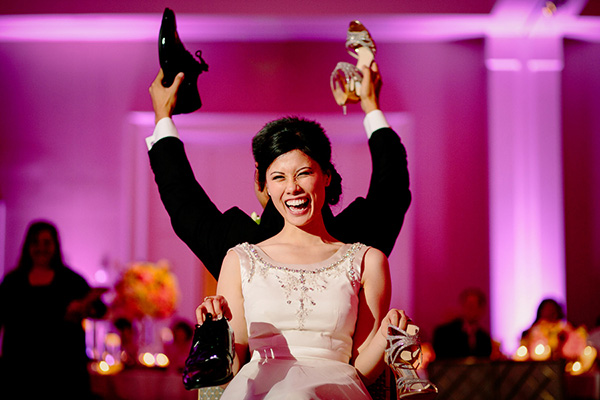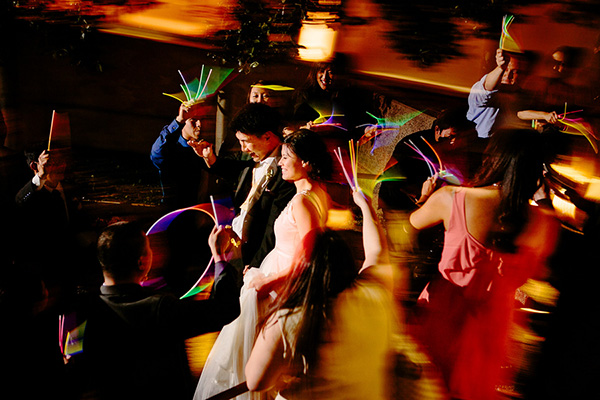 The Wedding Team:
Photographer: Caroline + Ben Photography
Event Planner: Eden Harkins, DFW Events
Venue: Belo Mansion & Pavilion
Officiant: Fr. Robert Maguire, O. Cistercian
Invitation Designer: Wedding Paper Divas
Catering: Culinaire International, Belo Mansion
Florist: Debby Jewesson of Branching Out
Cake: Dallas Affaires Cakes
Wedding Dress: Nha Khanh
Bridal Accessories: Jimmy Choo, Sondra Roberts via Nordstrom
Bridesmaids' Apparel & Accessories: Stanley Korshak
Groom's Apparel & Accessories: Custom designer in China
Groomsmen's Apparel & Accessories: Macys
Makeup Artist: Lenore Caulton-Downey
Hair Stylist: Peter Duc Tran
Live Music: Empire 6 Band
Transportation: DFW Premier Transportation
Favors: Winning Solutions
Rentals: Fauxcades
Rings: Adore Bijoux Jewelers, DeBeers
Thank you to Kimmie for sharing your bridal story – you looked fabulous!
See more incredible bridal style with this dramatic and sophisticated bridal style feature!