Incorporating the groom's British heritage, Jenna and Ben's rustic DIY wedding from photographer Rachel Solomon is such fun and full of love. Whether it is the bride's "I Love British Boys" tee or the page boys sporting tweed caps and suspenders, this original wedding is sure to make anyone smile!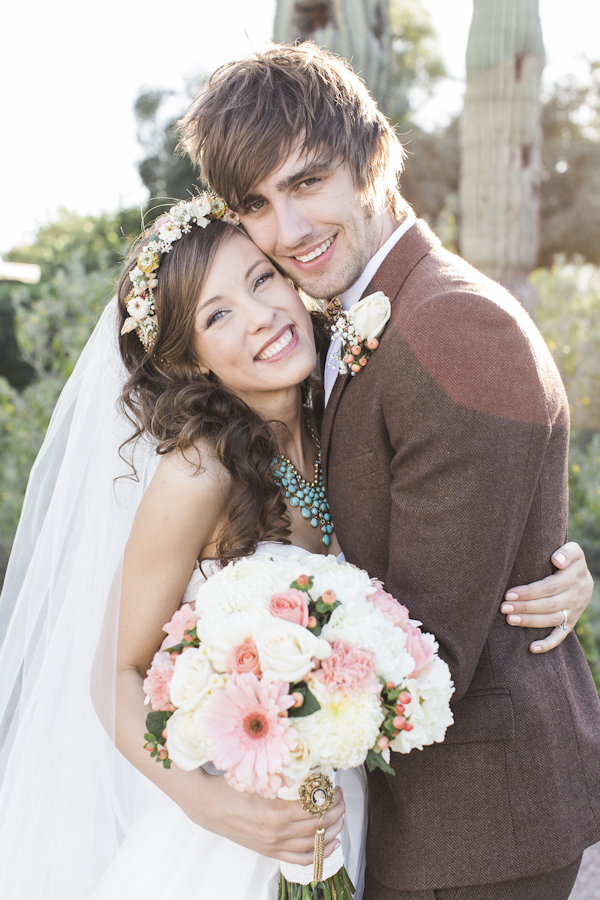 The Couple: Jenna and Ben
The Wedding: 3.22.2014 – Kerr Cultural Center, Scottsdale, Arizona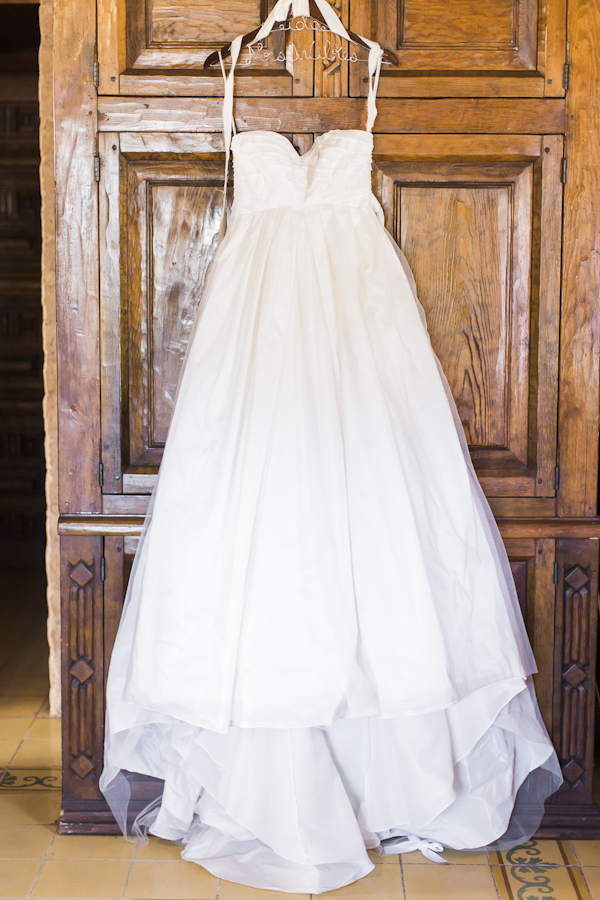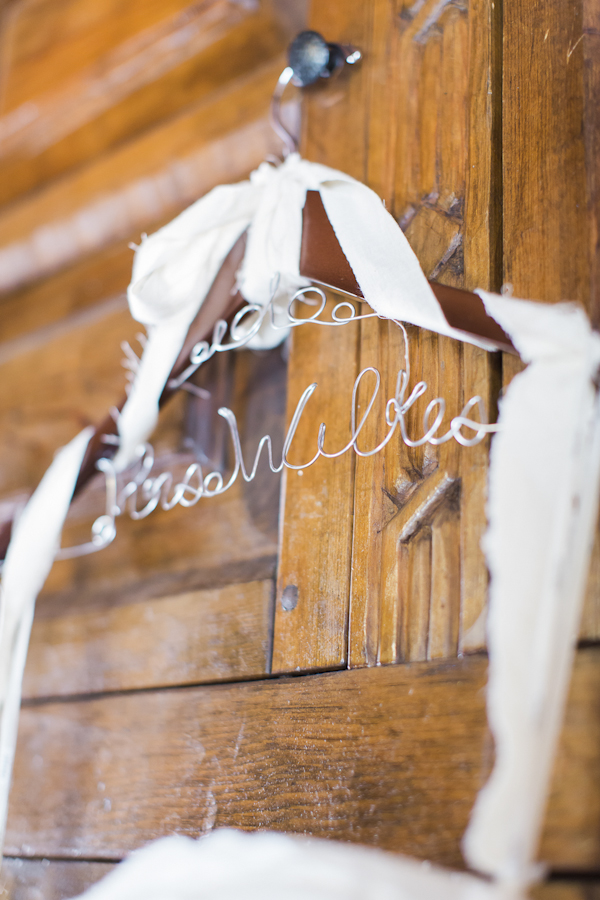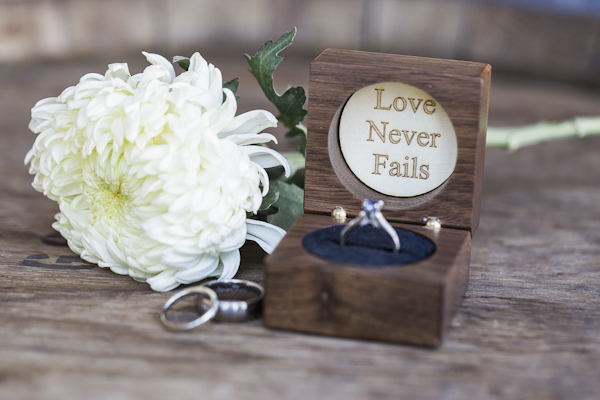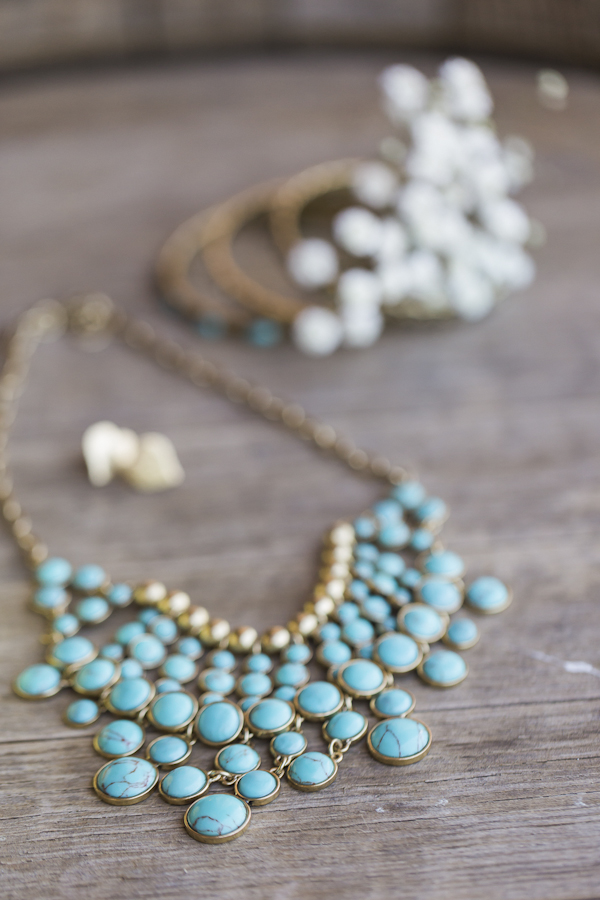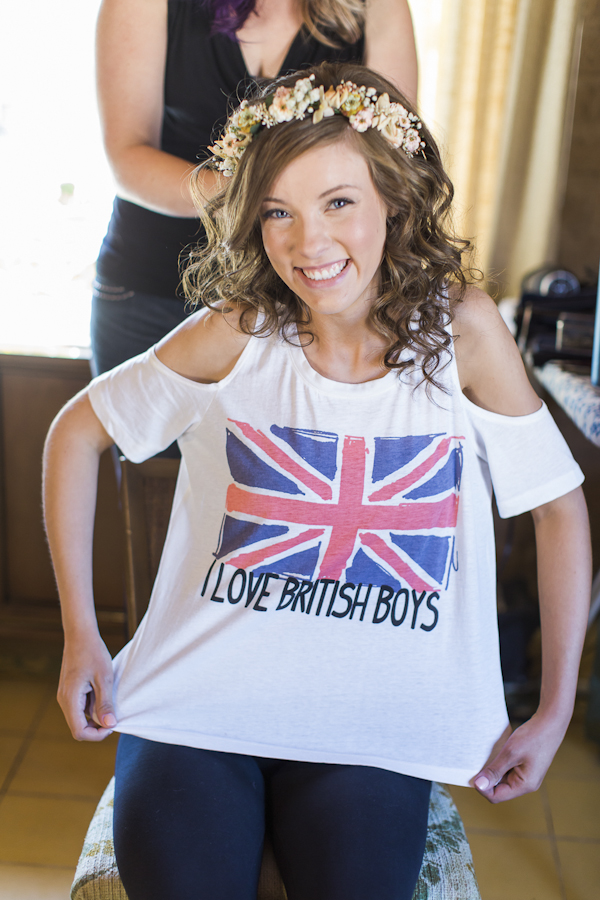 The Goals: We wanted our wedding to be unique to us of course, and because Ben is from the UK, we also tried to incorporate as many British traditions into it as possible. We had a lot of guests coming from out of town, and Ben's best man flew out all the way from the UK. So we also had to accommodate them and make it extra special.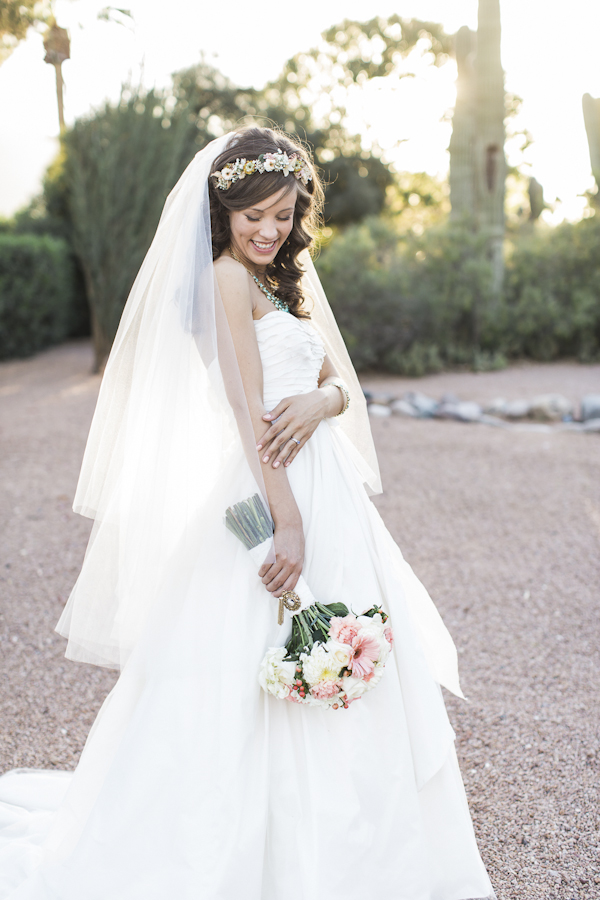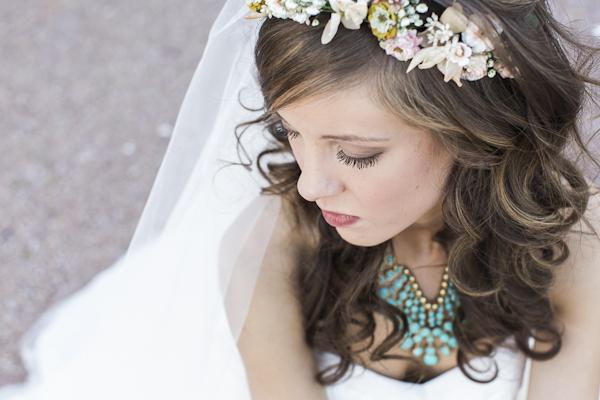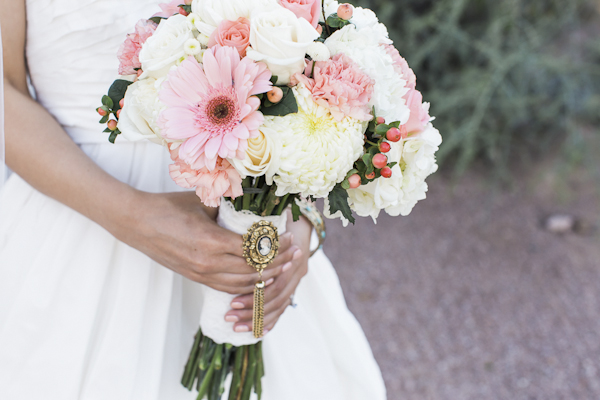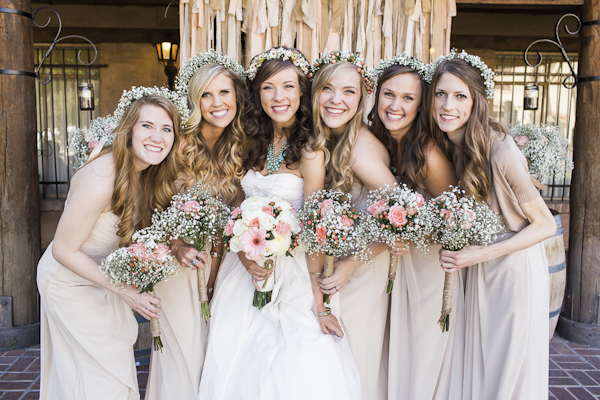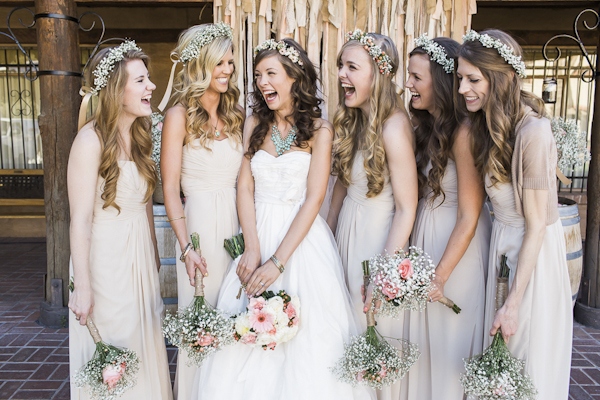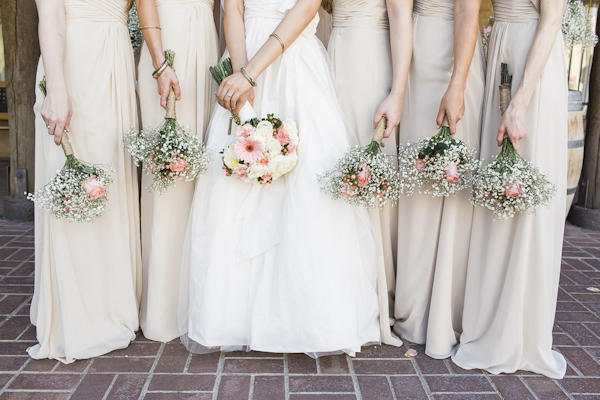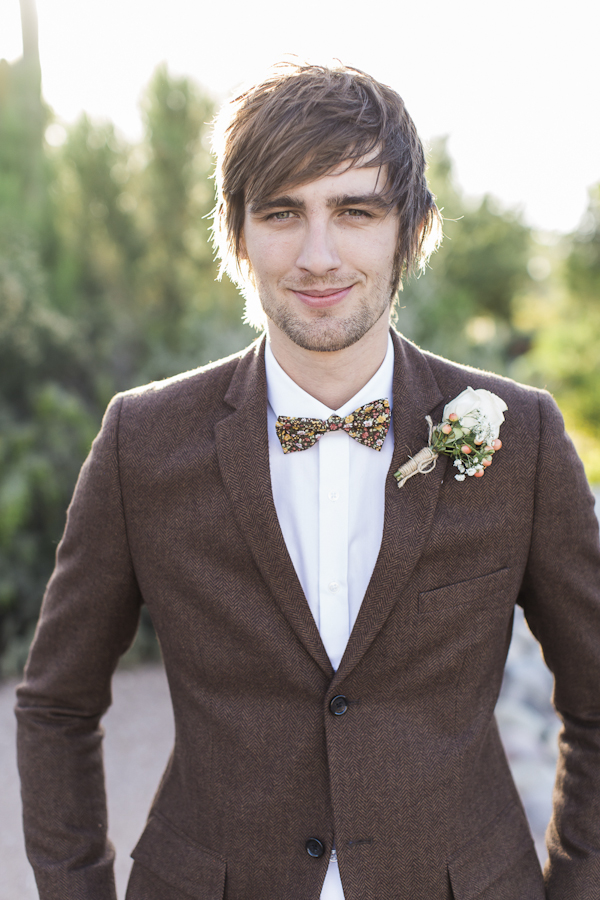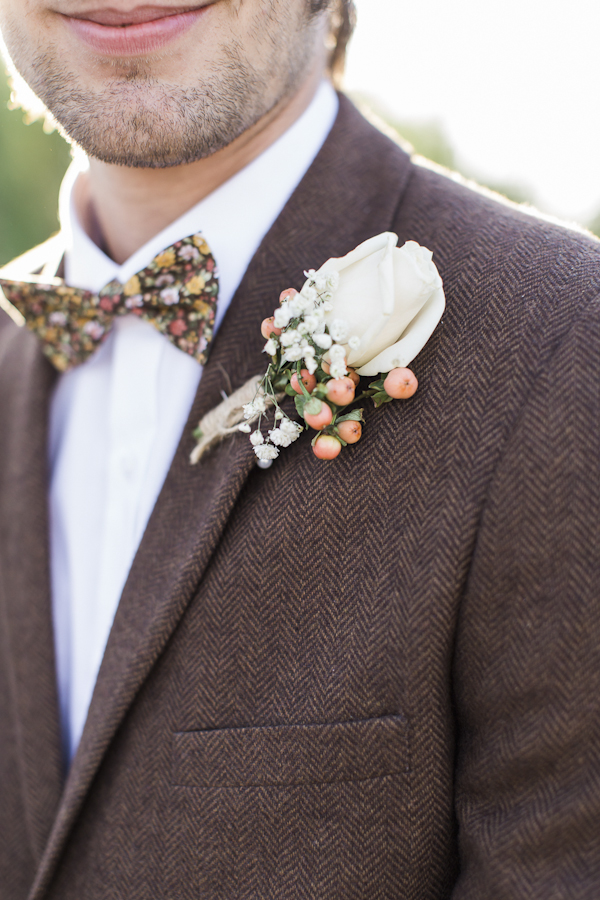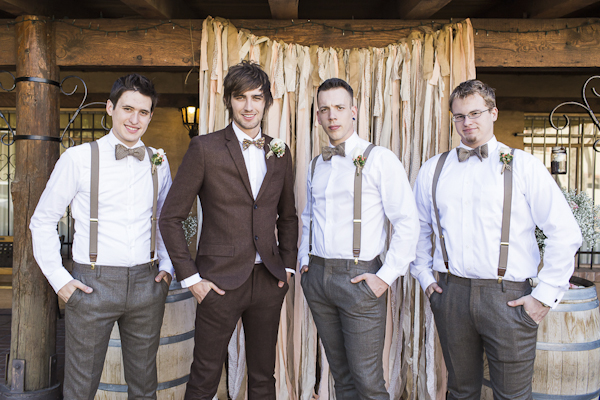 The Design: We just wanted a cool, rustic and somewhat natural wedding for the guests. Coming up with ideas wasn't difficult, but at the same time, it was hard to single out exactly what we wanted. We made almost everything we had for our decor. All in all, it was perfect. Once you've put in all of that work to create that personal look, and you stand back and see it all put together – that did it for us. Almost every guest told us that they had never been to a wedding that reflected a couple's personality and captured their essence in such a perfect manner. It was a huge success.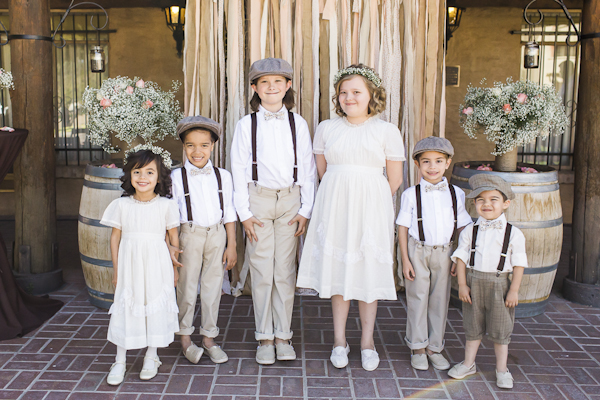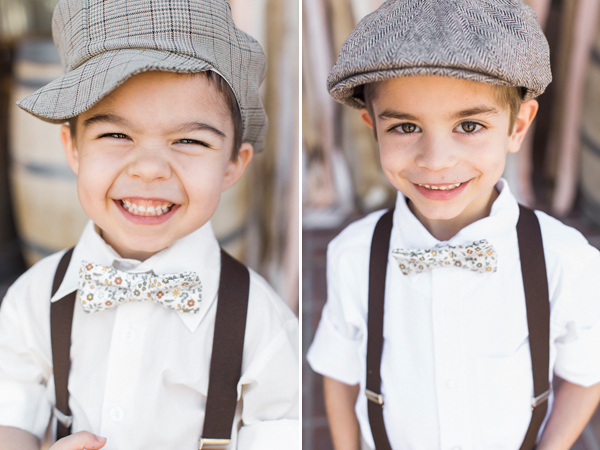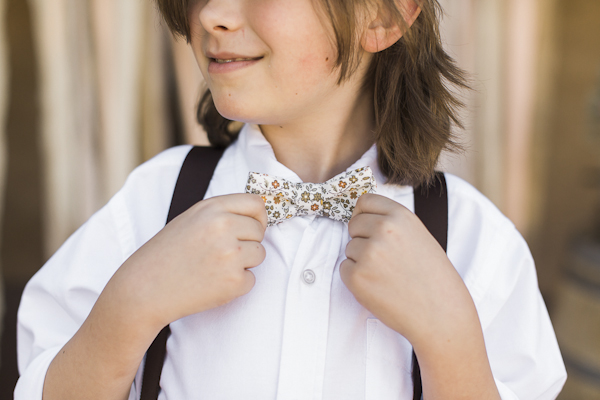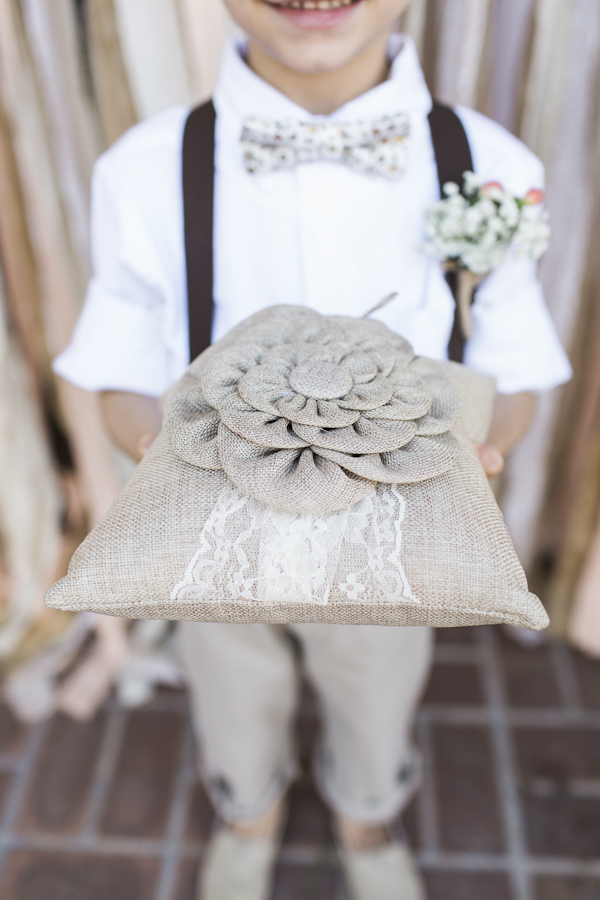 The Look: I have my own style, and that's what I set out to find – something that was unmistakably ME. I knew that when I saw the dress that I wanted, that would be it, and it was. When I found the perfect Vera Wang dress on a sale rack, I tried it on and everybody just groaned. It was a monstrous thing that didn't fit me at all, but when it was all pinned into place to fit me, there was no doubt which dress I'd be getting married in. It was perfect. I wanted Ben to cry when he first saw me at the end of the aisle. That's the moment that every girl dreams of, right? That's what I was looking for, and boy did I get it.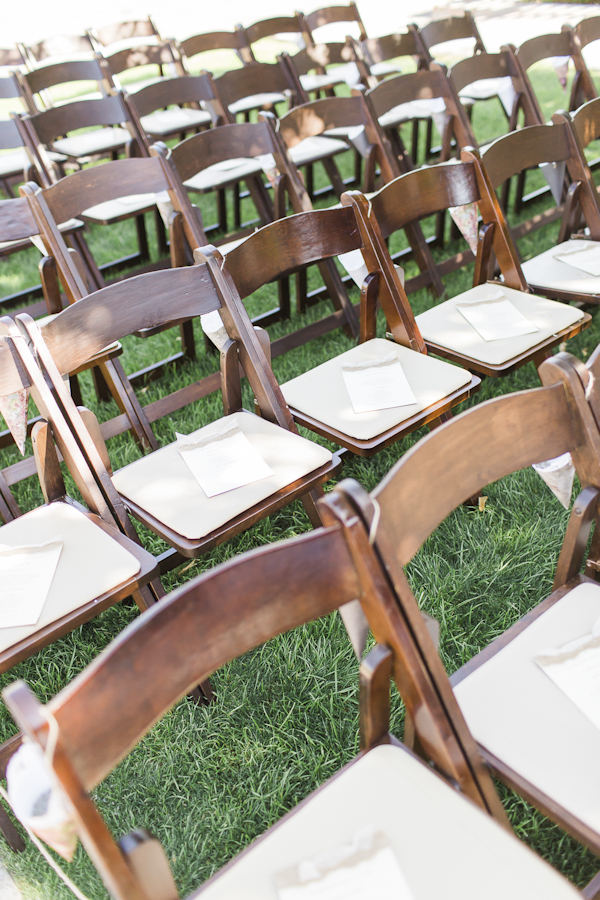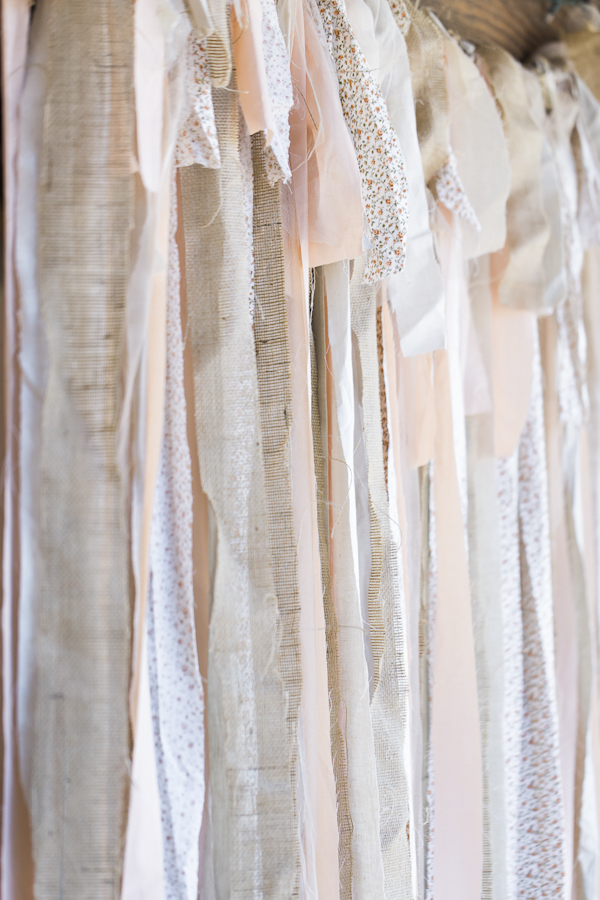 The Moments: There were so many special moments. Everything was perfect. The ceremony itself was sublime. There was not a single dry eye from any of the guests. I suppose the most precious moment was when we read our vows to each other. They showed our complete devotion to one another; the silence as we read them, and the faces in the crowd said it all. It was a moment of utter bliss.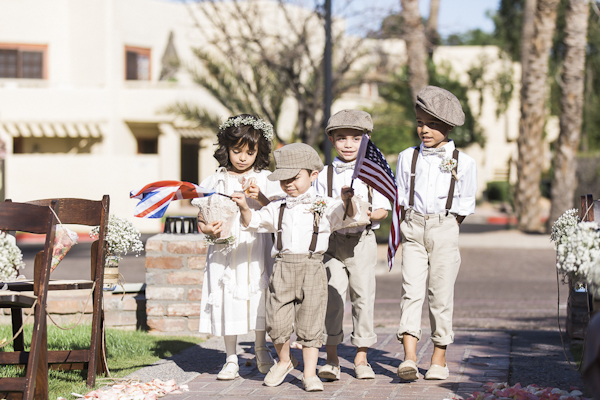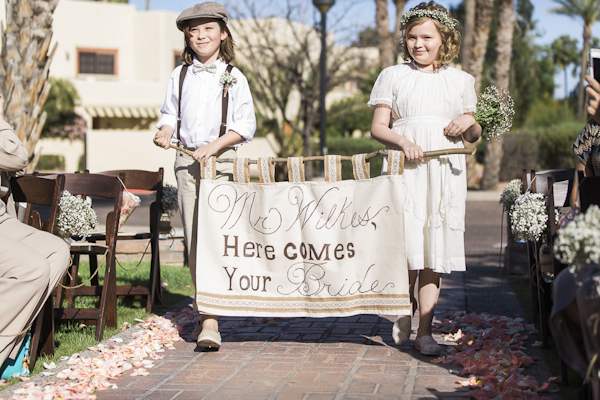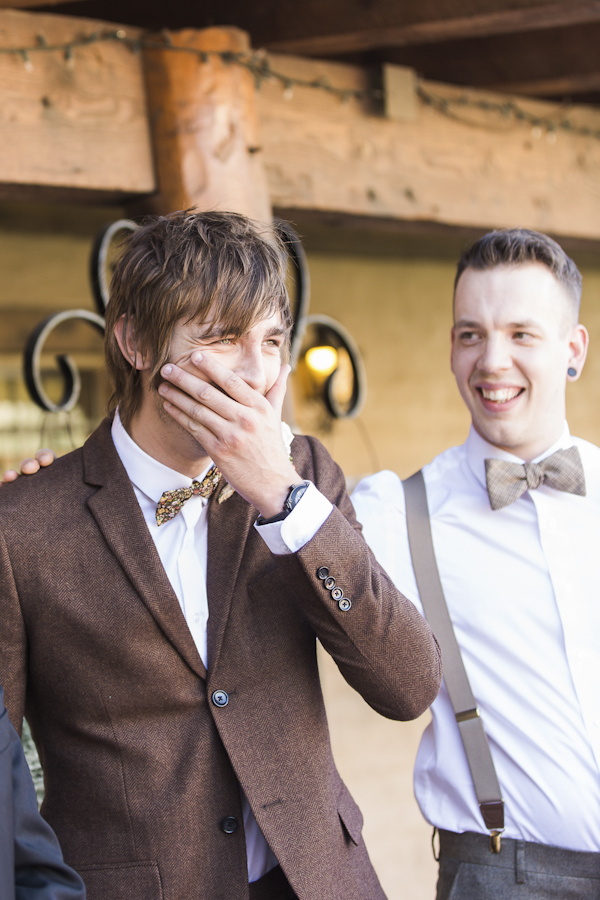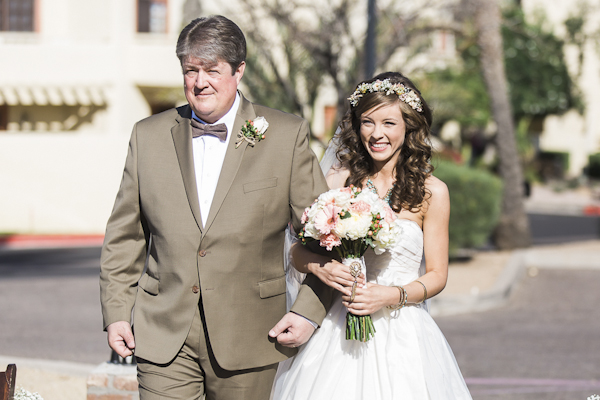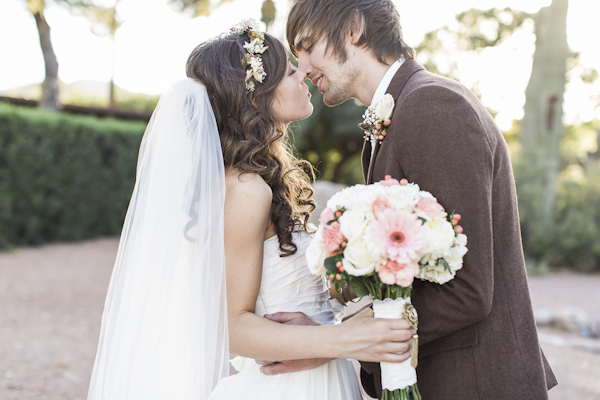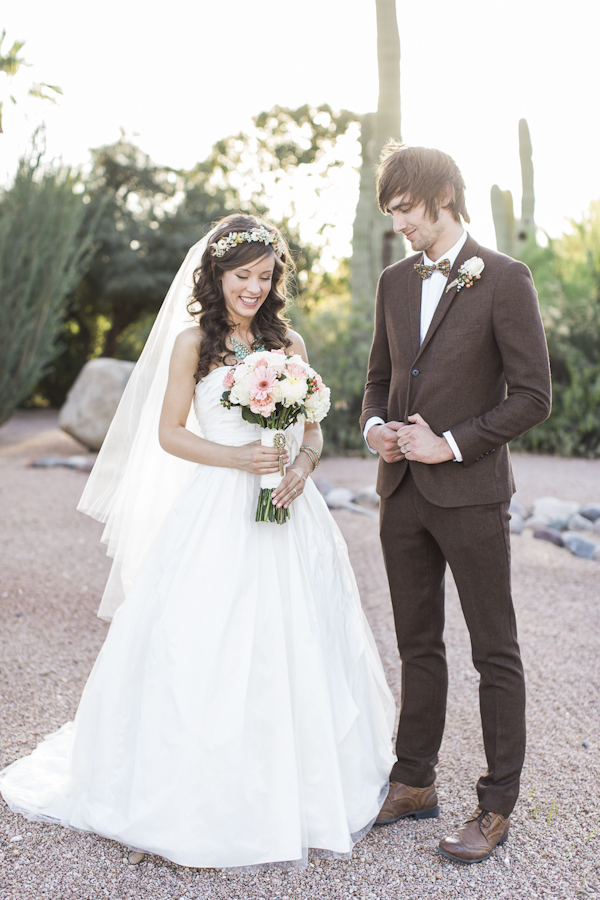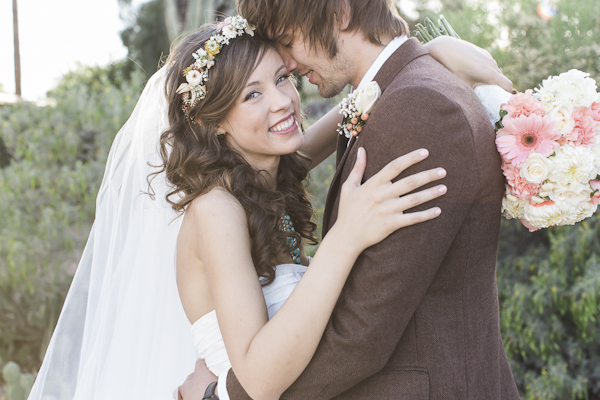 The Advice: At the end of the day, it is YOUR day. Let your day reflect its true meaning: your love and unity. Finally, don't scrimp on your photographer. Our's was the best that we could have possibly found. Rachel Solomon was an absolute diamond. Her style was perfect for what we wanted, and she was so easy to work with.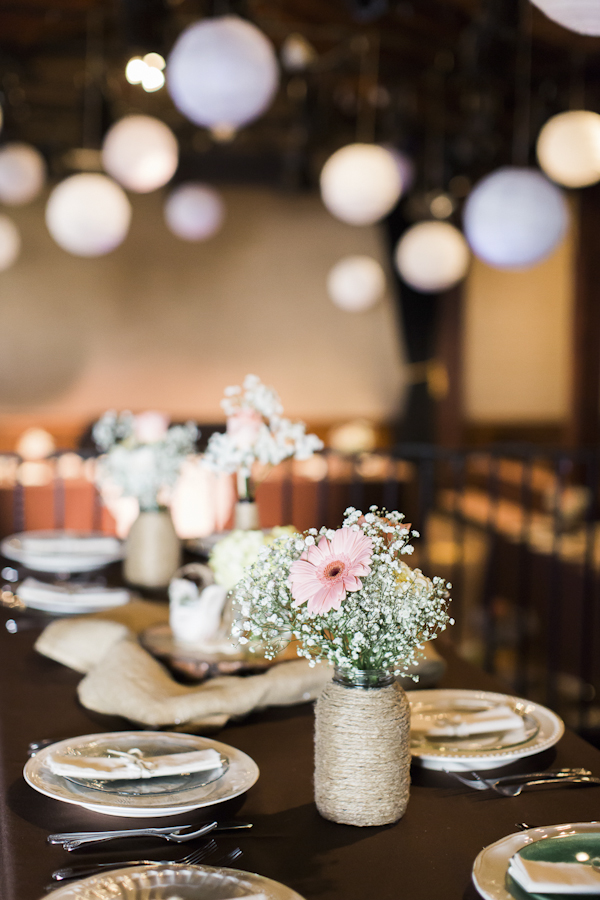 The Wedding Team:
Photographer: Rachel Solomon
Event Planner: Diane Keith of UniquelyWedAZ
Ceremony & Reception Venue: Kerr Cultural Center
Officiant: Brad Klassen
Invitation Designer: Bride and Diane Keith of UniquelyWedAZ
Catering: Leigh Older of Team Bacon Slayer
Florist: Diane Keith of UniquelyWedAZ
Cake: Sweet Nicolina's
Wedding Dress: Vera Wang
Bridal Accessories: Lucky Brand and Toms
Bridesmaids' Apparel & Accessories: David's Bridal
Groom's Apparel & Accessories: Topman
Groomsmen's Apparel & Accessories: River Island
Thank you Jenna and Ben for sharing your adorable wedding with us!
For more DIY wedding inspiration, check out Amanda and Jeremy's whimsical DIY wedding!