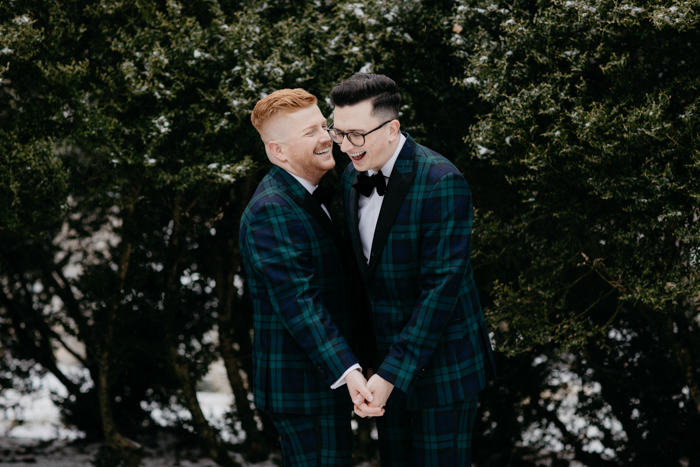 Give us all the wintery, modern, rustic vibes! We're positively obsessed with Matthew and Michael's charming winter wedding at Allenberry Resort. When this adorable couple was dreaming up their day, they knew it had to fit their personalities — and while rustic is oh-so-stylish right now, it was also totally them. We are absolutely obsessed with the dramatic bouquets The JDK Group created specifically for this duo, as well as every other little detail of this day! If you love a good snow day, romantic couples portraits, killer style, and cozy reception decor, you are going to swoon over the photos Savanna Sturkie Photography beautifully captured of this day.
The Couple:
Matthew & Michael
The Wedding:
Allenberry Resort, Boiling Springs, PA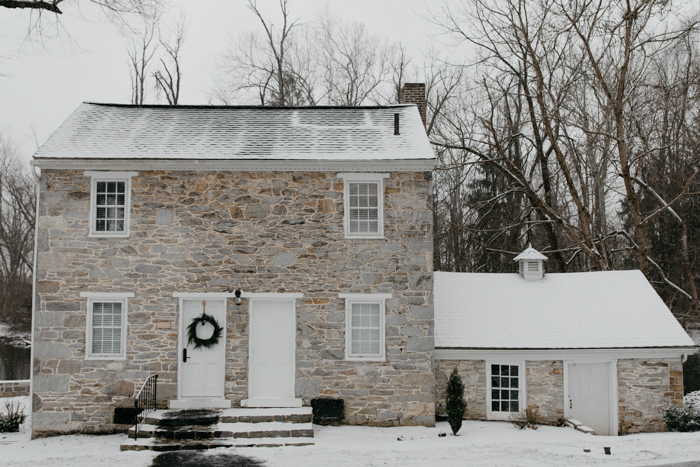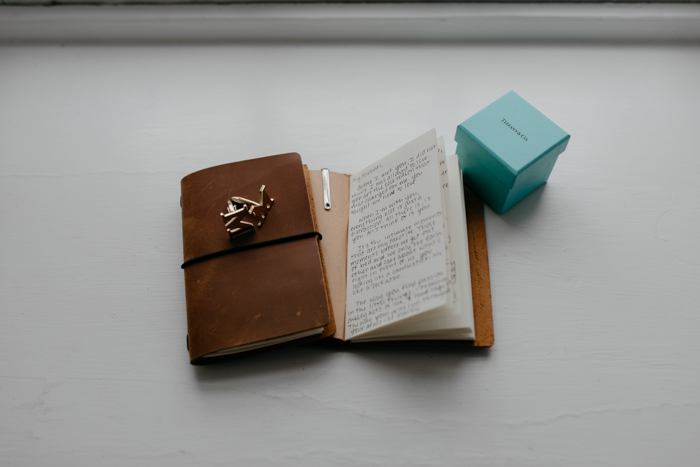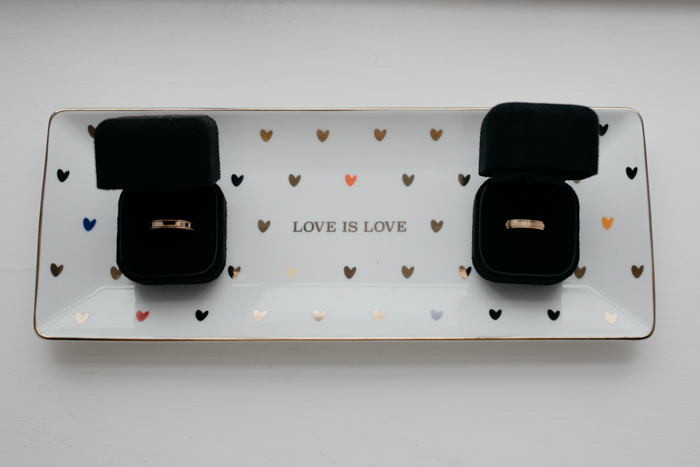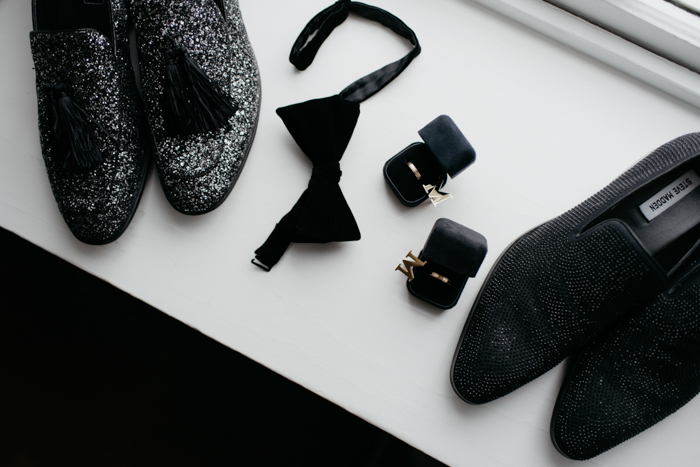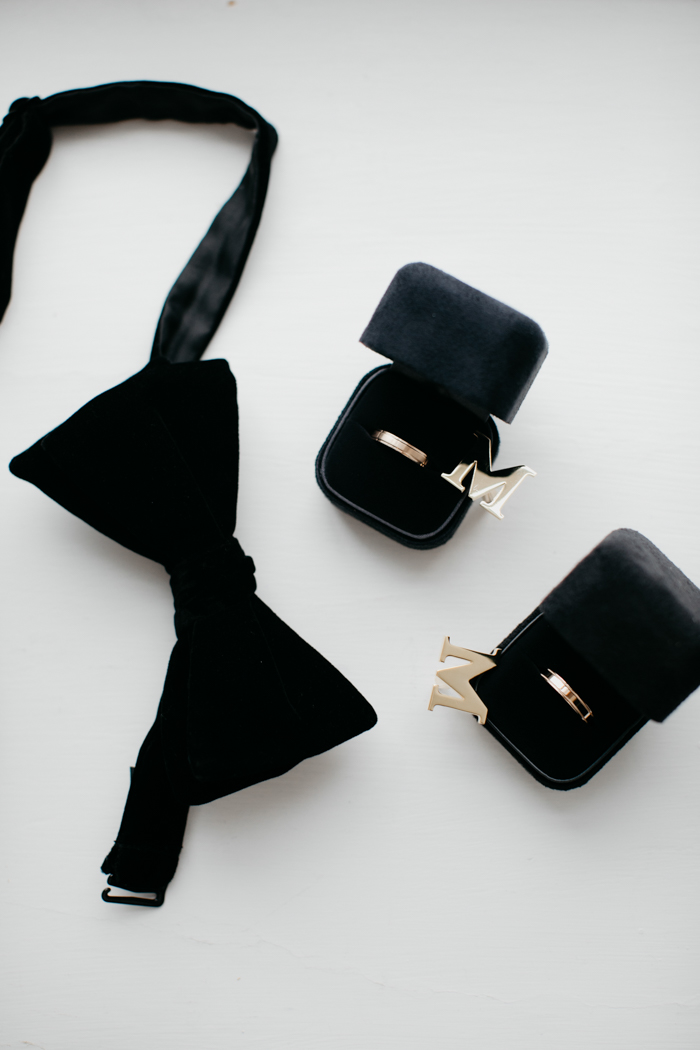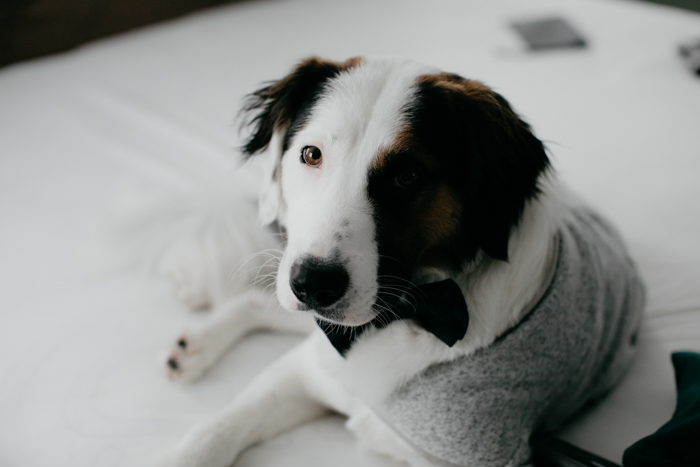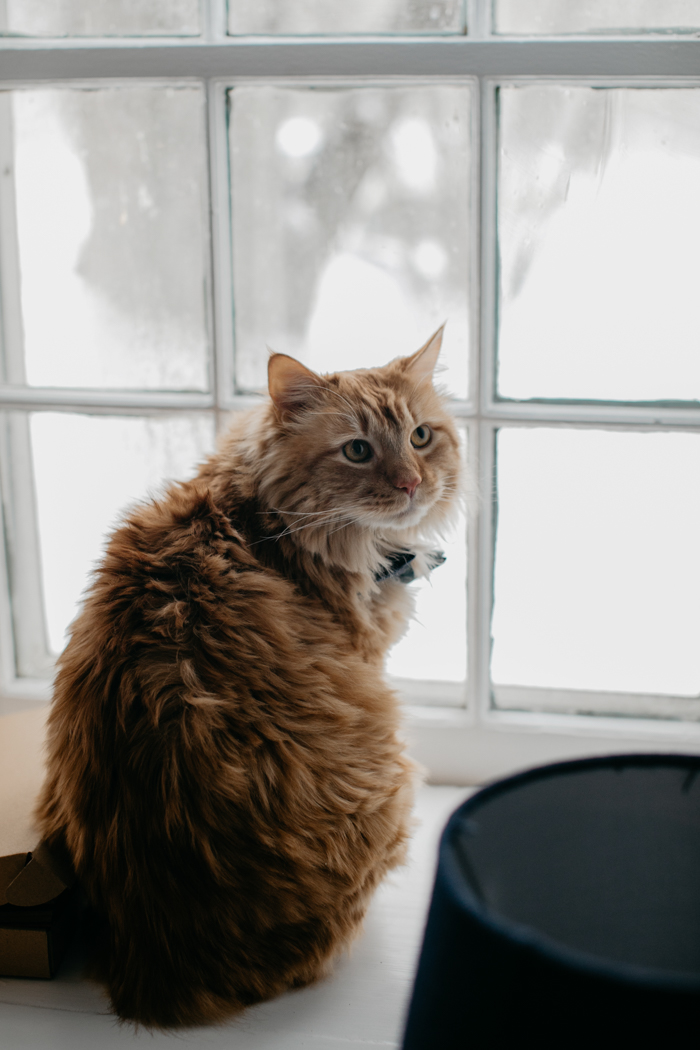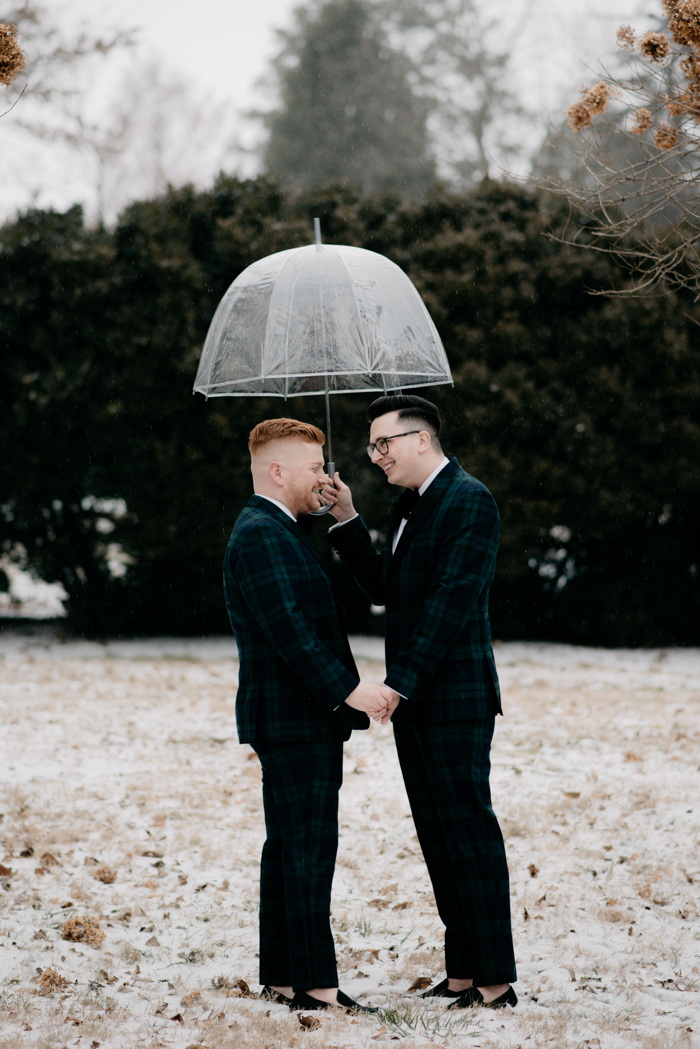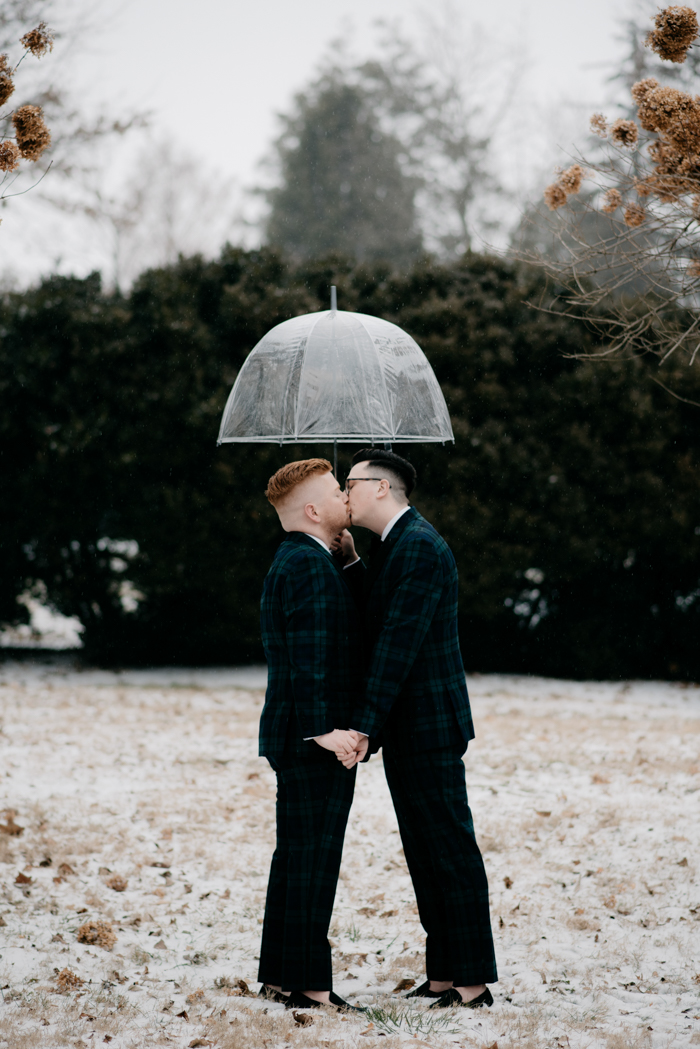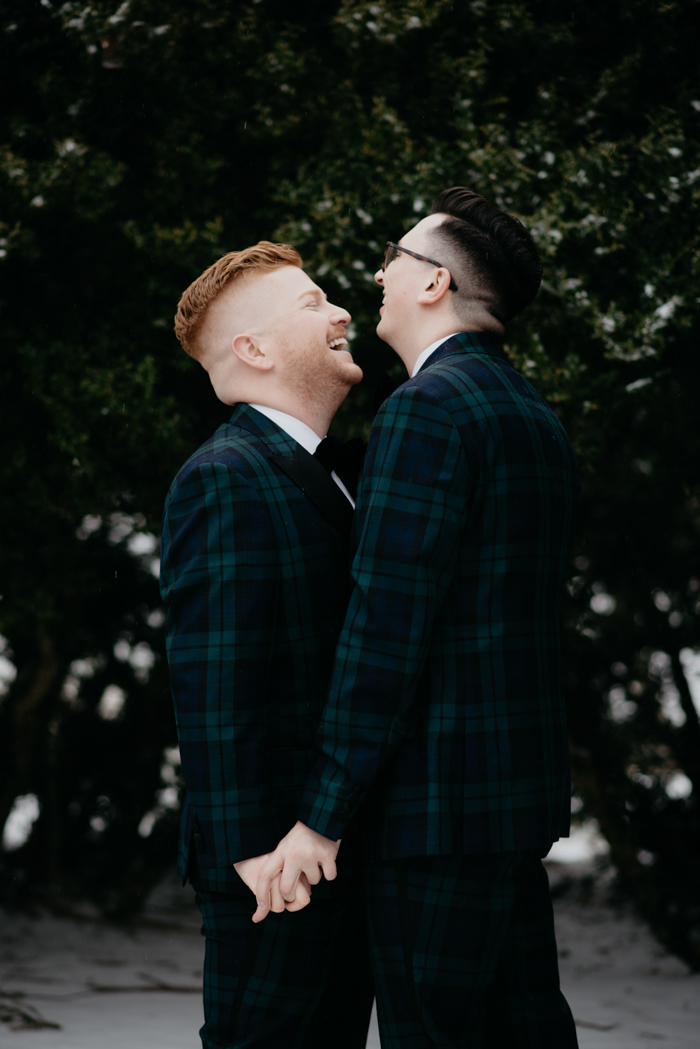 Our self proclaimed theme of the wedding was "Icy European Glam", which we eventually developed into "Luxe Lodge". We love winter and think it's incredibly underrated. We knew that we wanted our event to be cozy and romantic, and what better way to encapsulate that than with a snowy winter day? We've only been to one other winter wedding, and knew that we had to distinguish it from the holiday season with the same mysterious feeling. Throughout our relationship we have been to many weddings, making mental notes of what we did and did not like. We really tried to incorporate the beauty of a classic wedding, but wanted there to be more pops of glam modern luxe. One thing that we knew we wanted to steer clear of though, based on our personalities and design styles, was a more rustic style. While rustic is very popular right now, it didn't symbolize us and we wanted to be bold and unique while remaining elegant and timeless.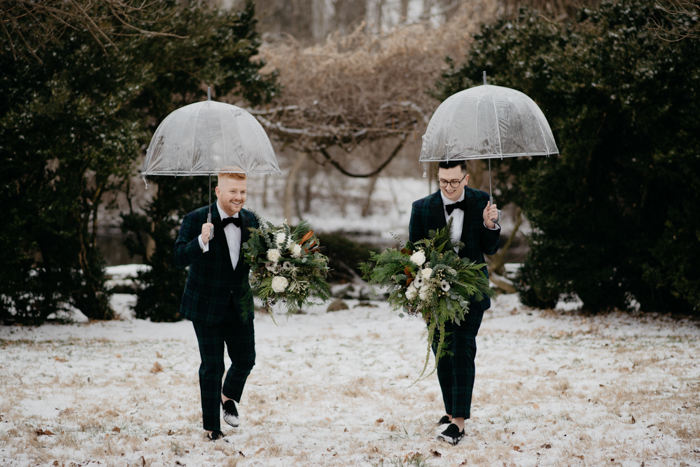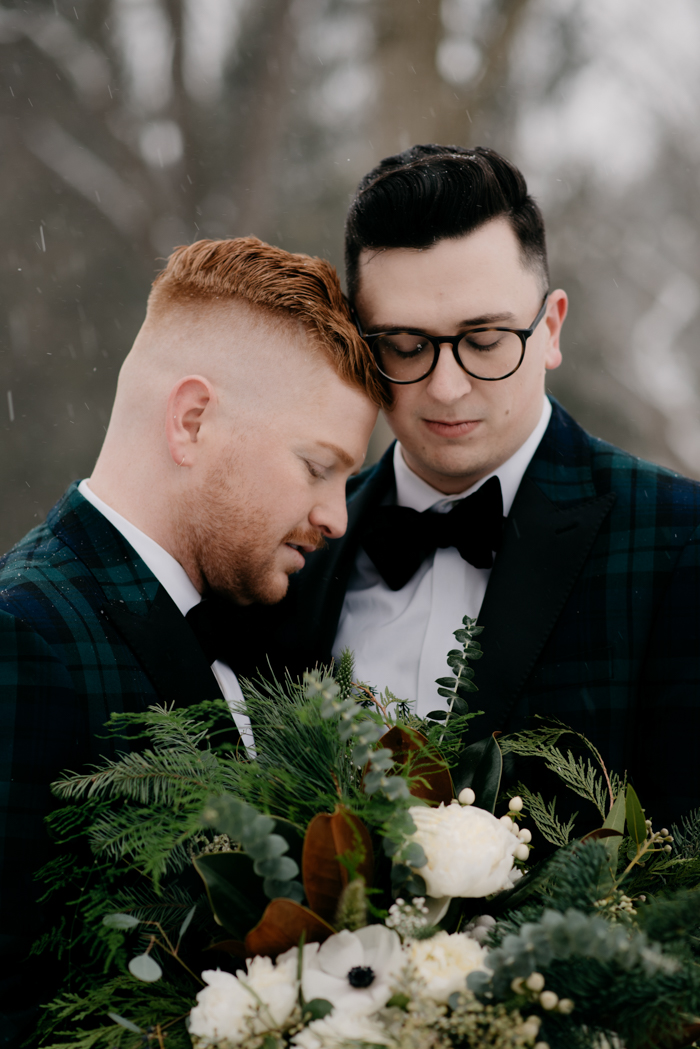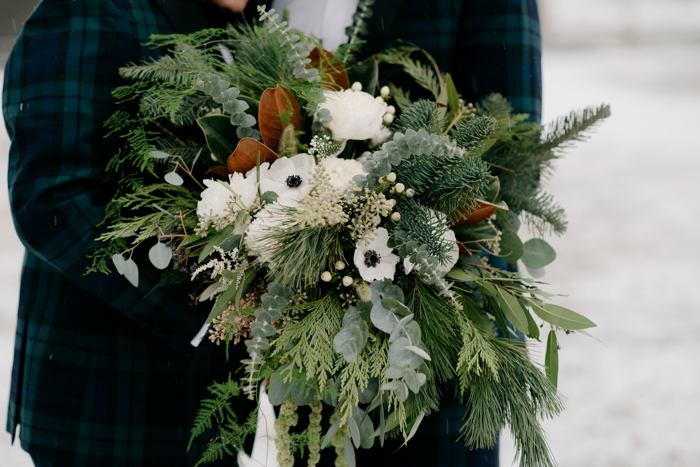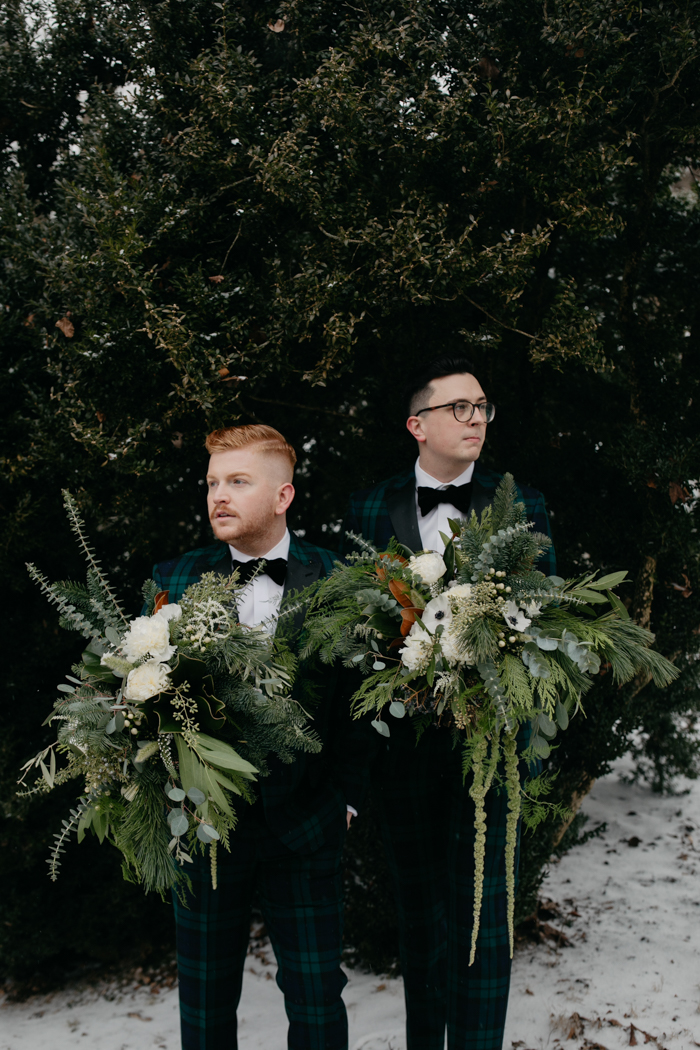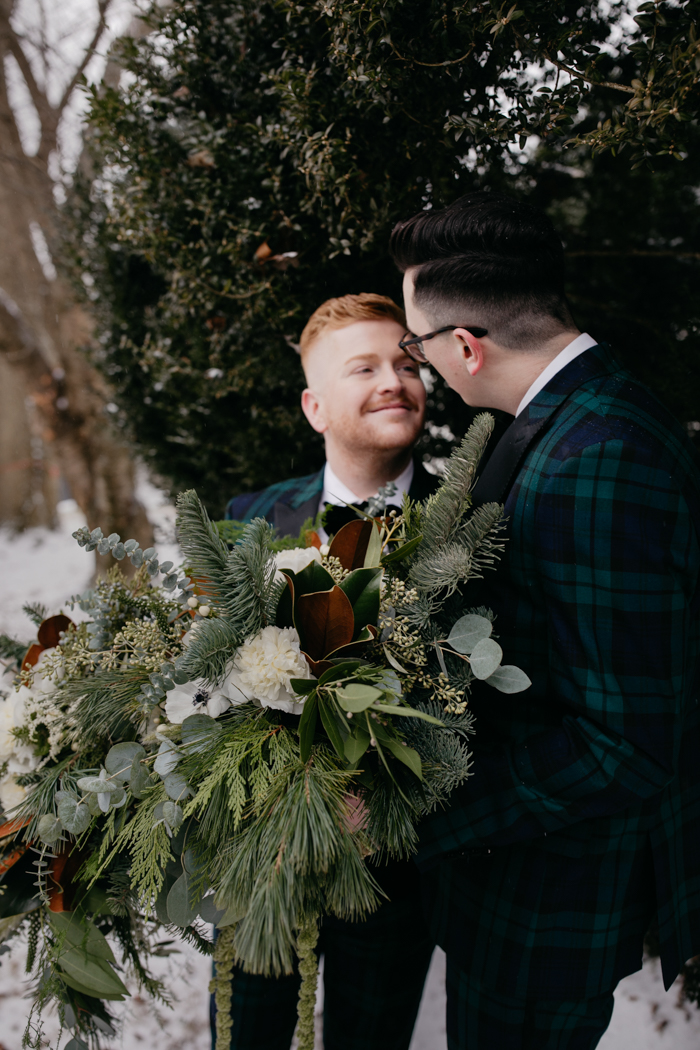 Savanna was such a joy to work with. She really understood our vibe and vision, and made us feel so comfortable, confident, and happy on our big day. Her images really tell a story, which was a major reason we wanted to work with her. We love the colors and vision that she can see, and really knows how to feature the best of people and show their true personalities.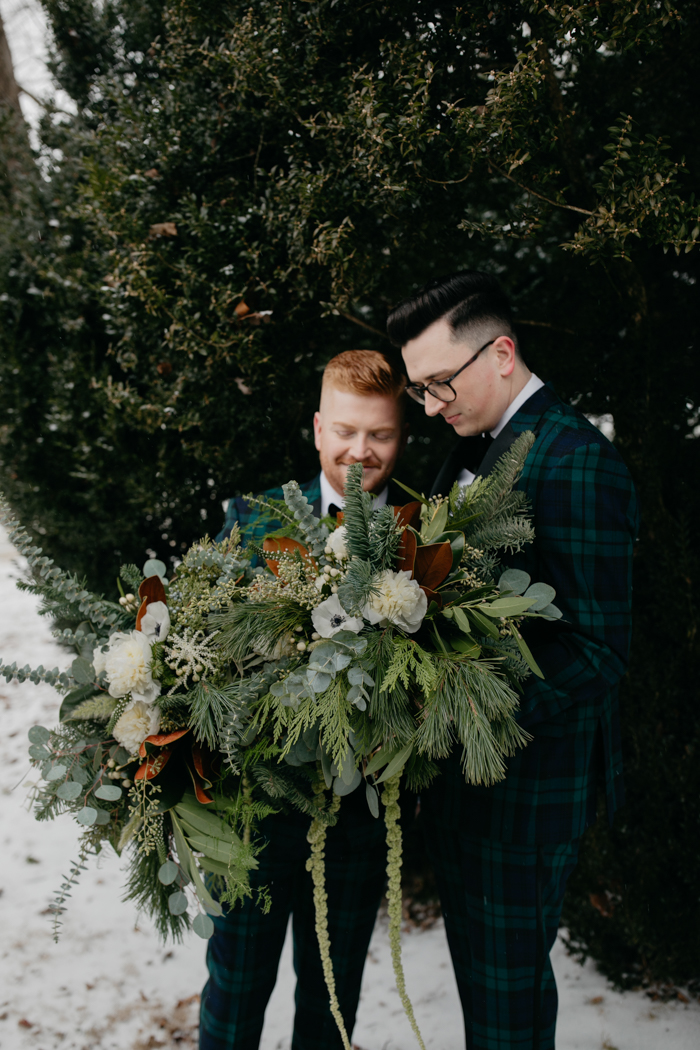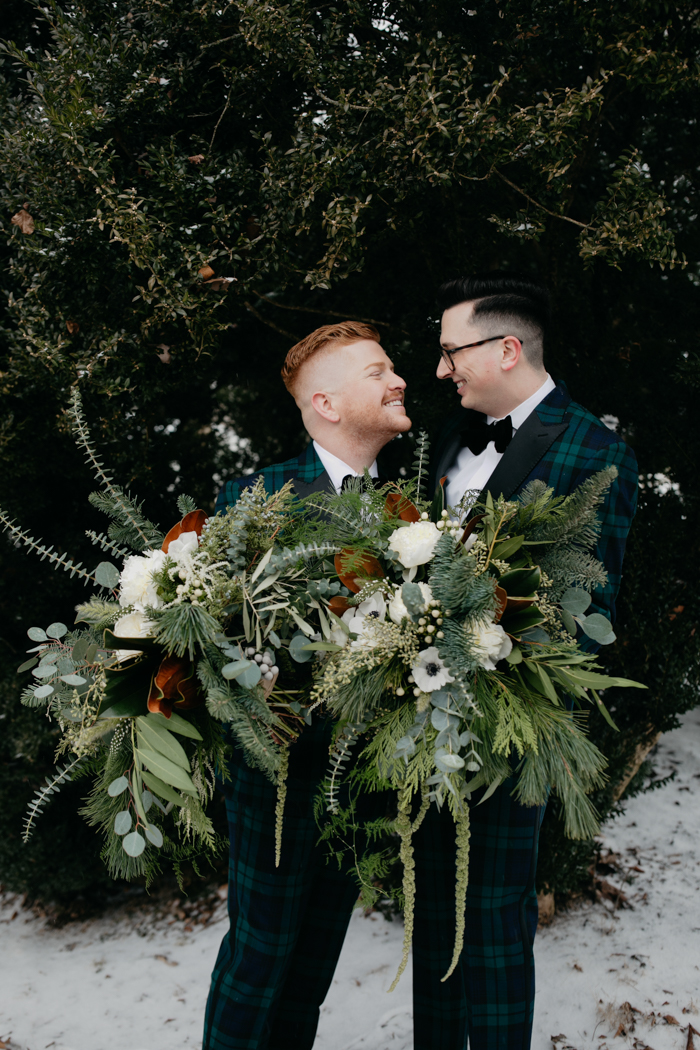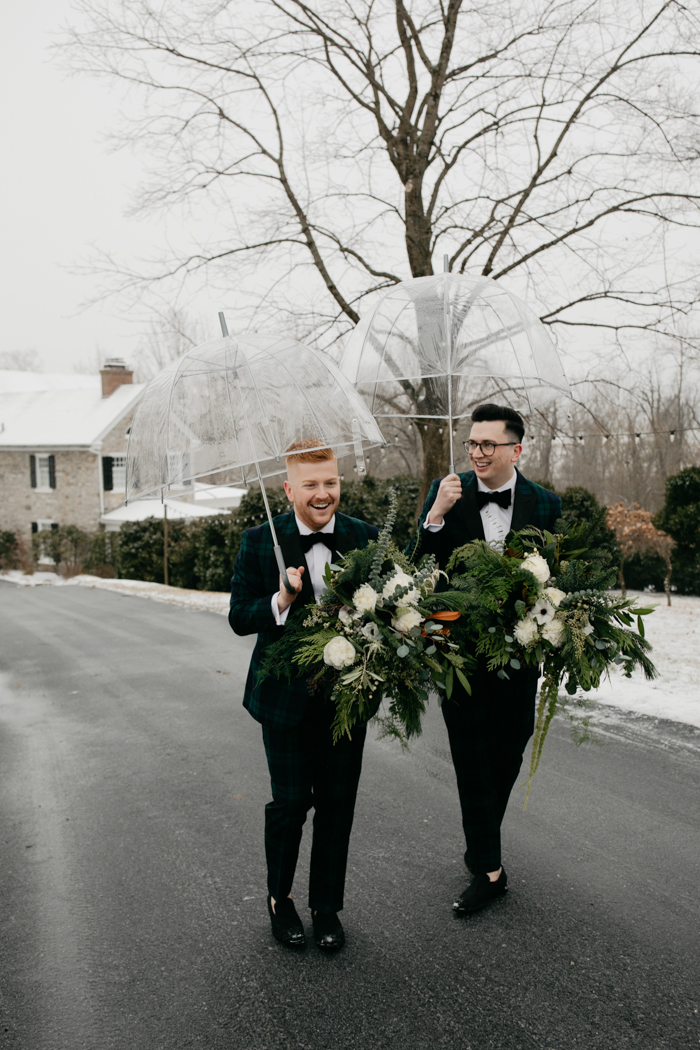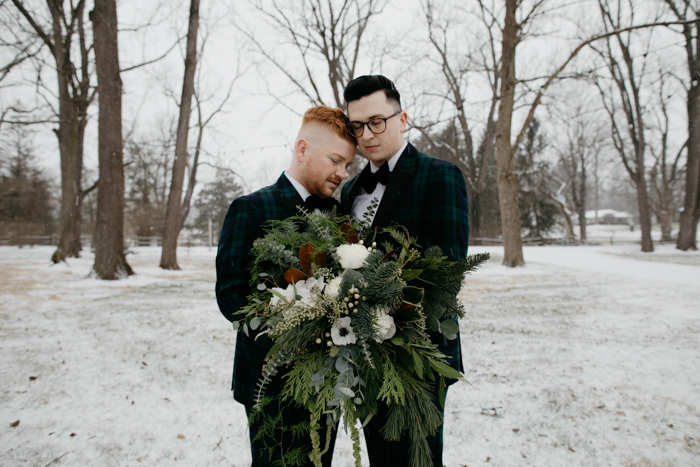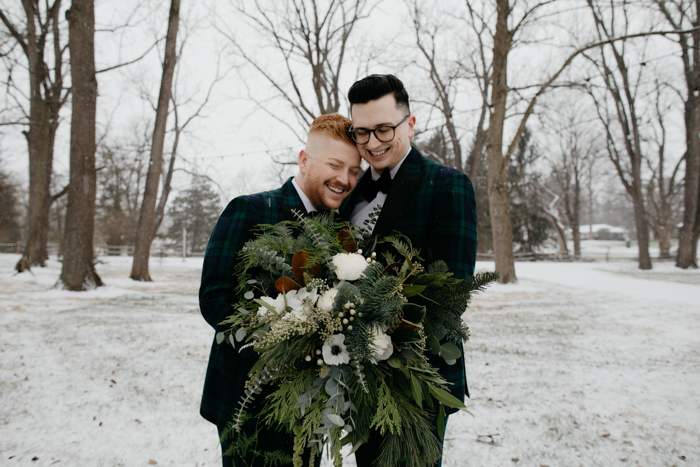 The weather really helped make the entire day magical. Scheduling a wedding in January, we were really hoping to get snow, but it seemed very unlikely because it had not snowed all winter. We wanted snow so badly that we even rented a snow machine. But luckily, we didn't even end up using our snow machine, because we woke up to the perfect amount of snow and it continued throughout the day. We will never forget taking our wedding photos while shivering and getting soaked! Worth it!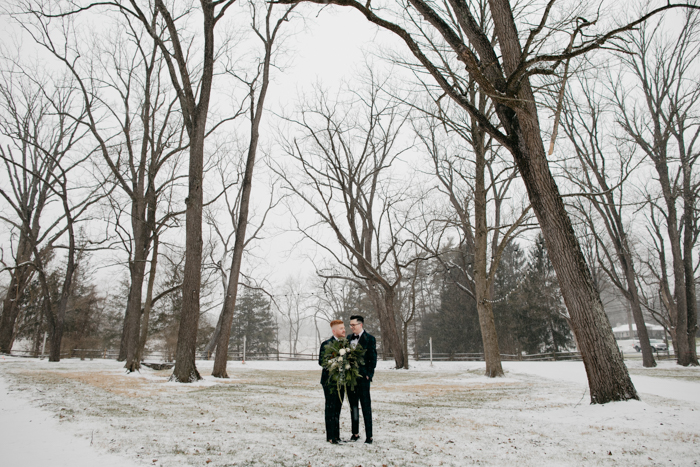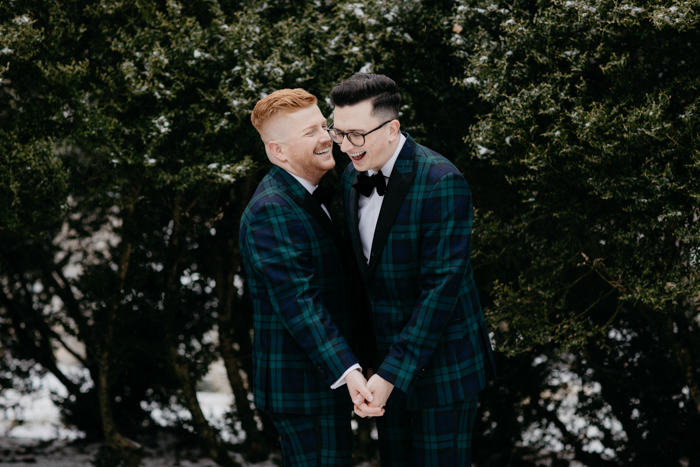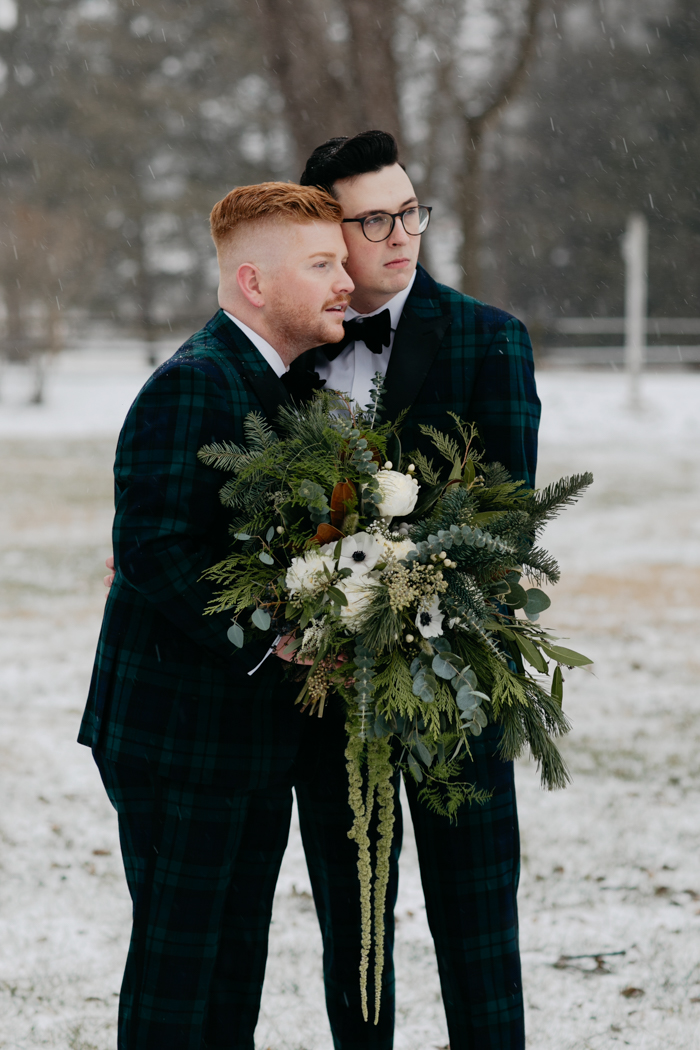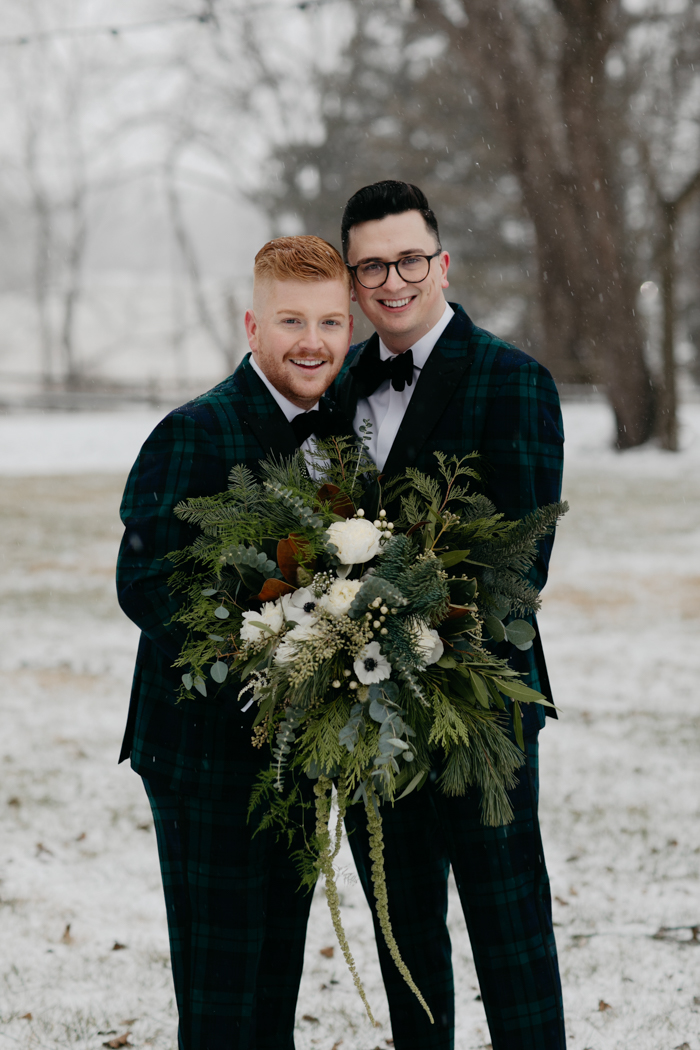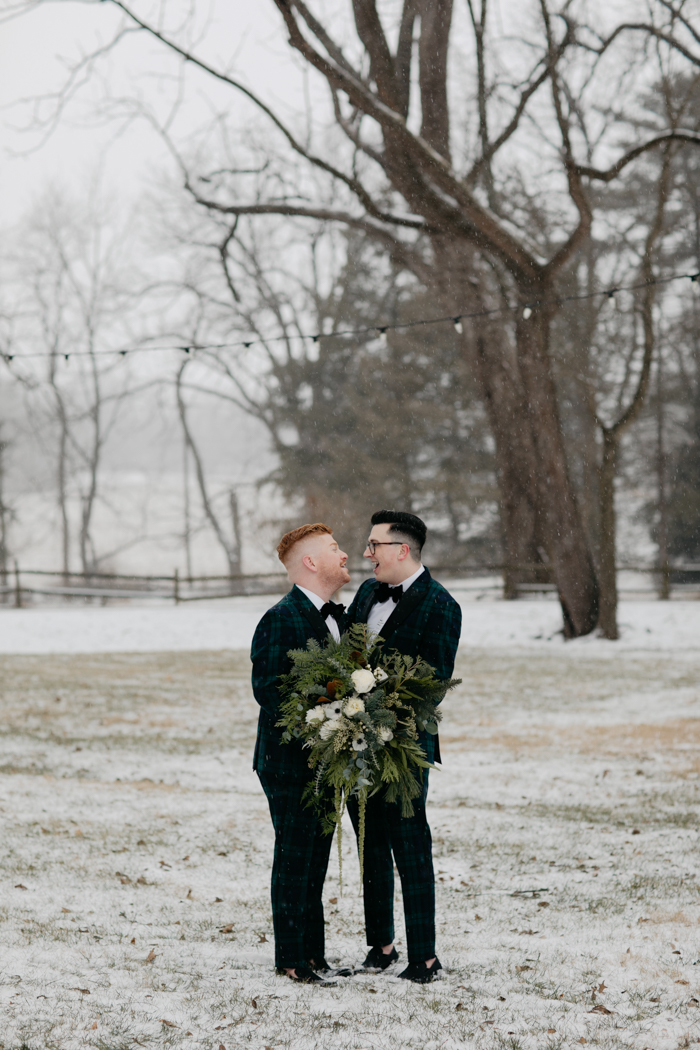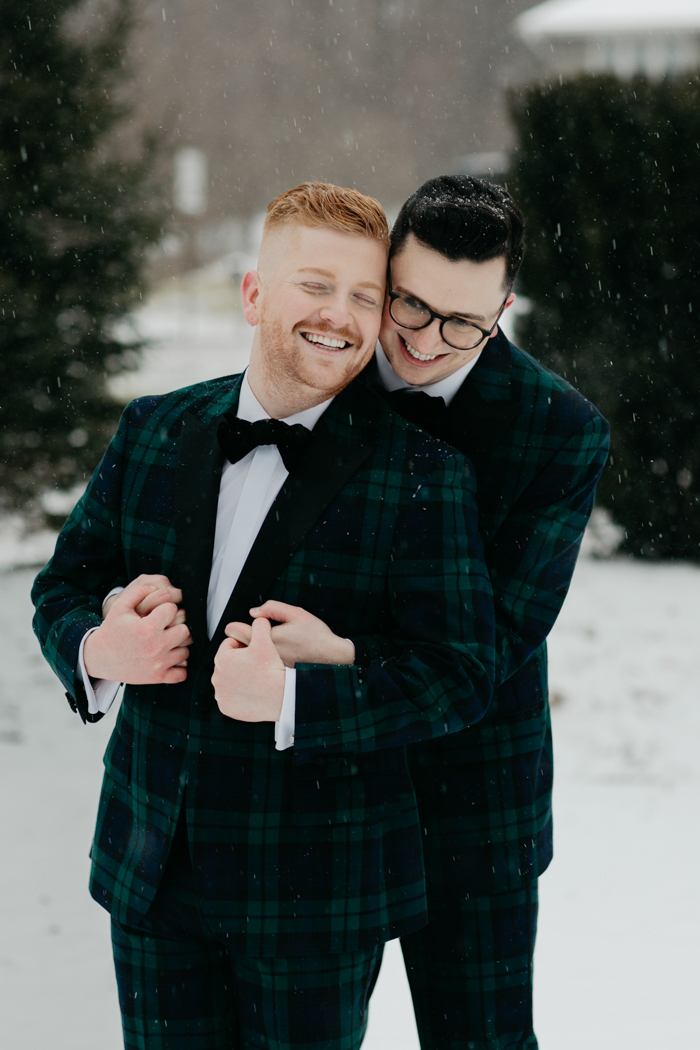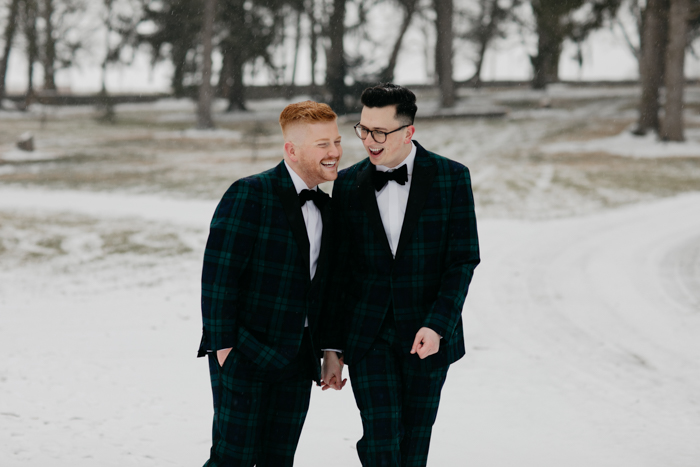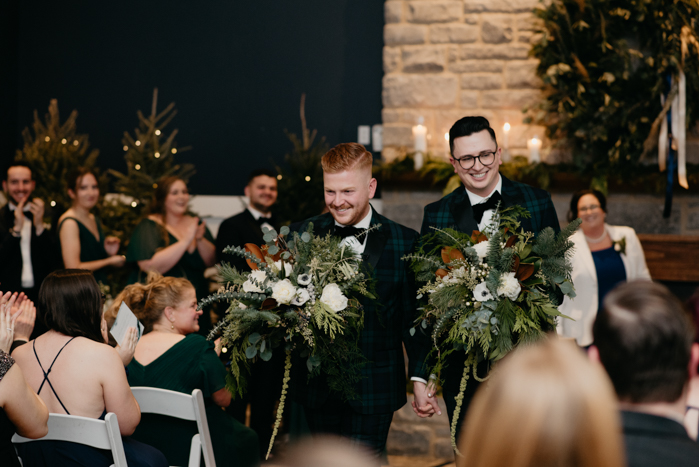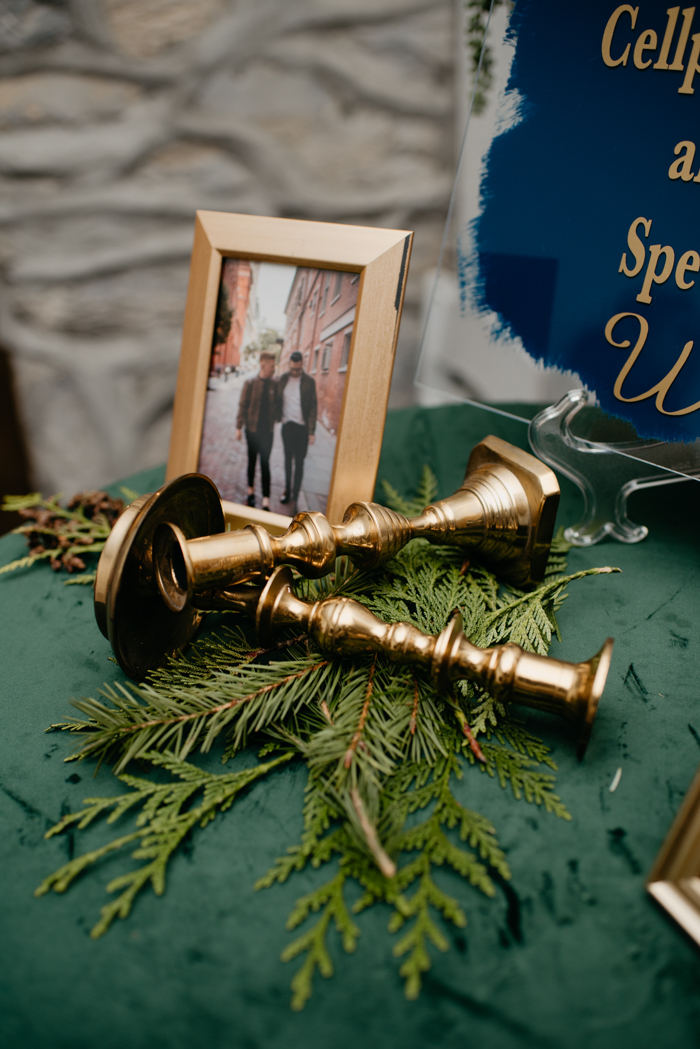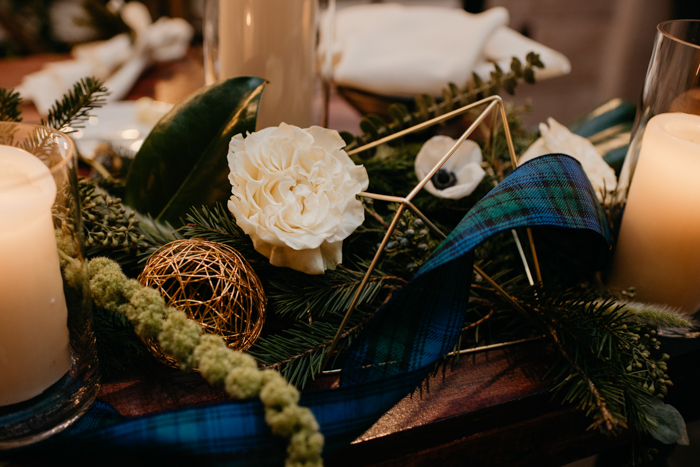 Make sure the day/weekend is a reflection of both of you, and don't be afraid to take a risk. Something we struggled with early on was that most of the wedding industry is so focused on the bride and making it "her day". Even though we didn't have a bride, we hated that most blogs and books say that the wedding is all about one person. A wedding is supposed to be about celebrating both people and the beauty of their love. Remember that both individuals are equally as important, you are getting married to another person, not yourself! We made sure to take the best elements of a traditional wedding, but we weren't afraid to mix things up and try things that we hadn't seen before. We both love event planning, and although some days were chaotic, there wasn't one step of the process that we didn't enjoy and we talked through everything together. Finally, don't let anyone discourage you from caring about the details. We went through and debated every last detail of our wedding while people told us that it wasn't worth it and that we would not remember those details anyways. When looking back, they may have been right about some of those details that we provided, but we don't regret that time spent in the least – just hearing from others how perfect it was, is worth it. And be prepared for a post wedding depression – it's real and hit us hard!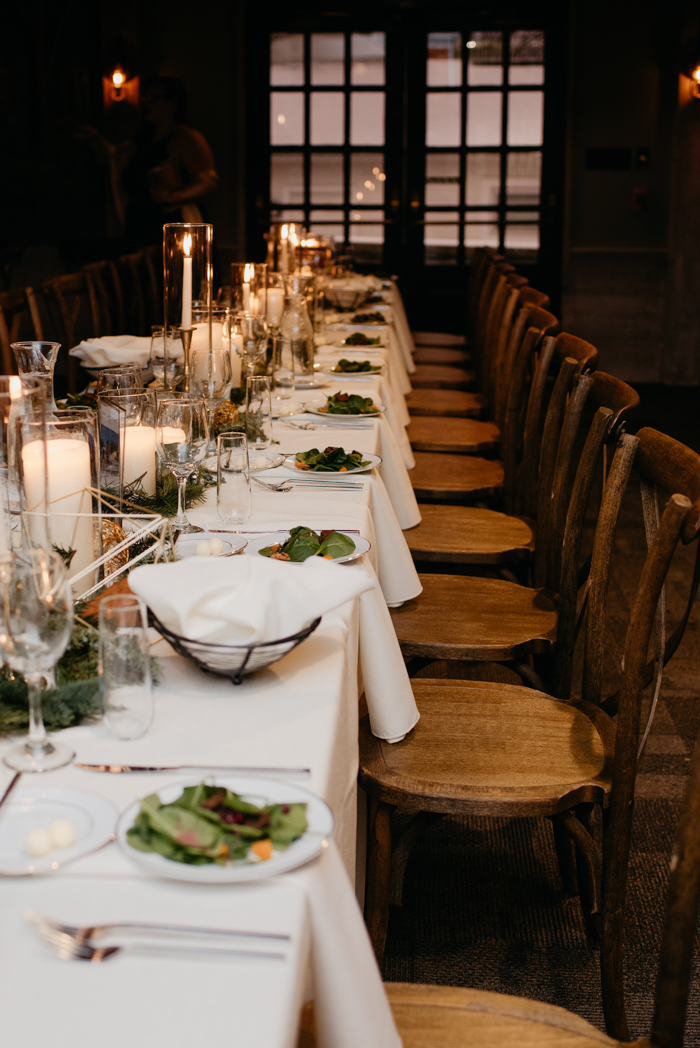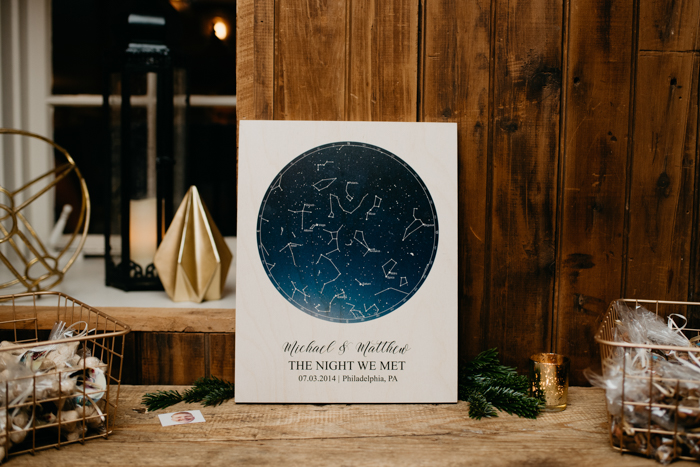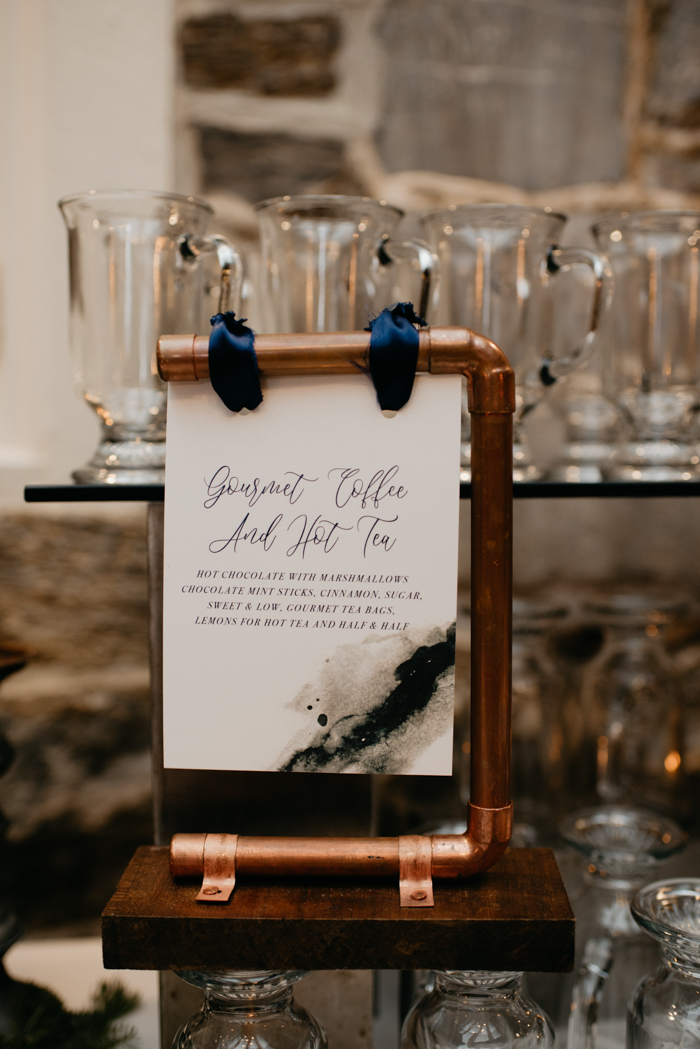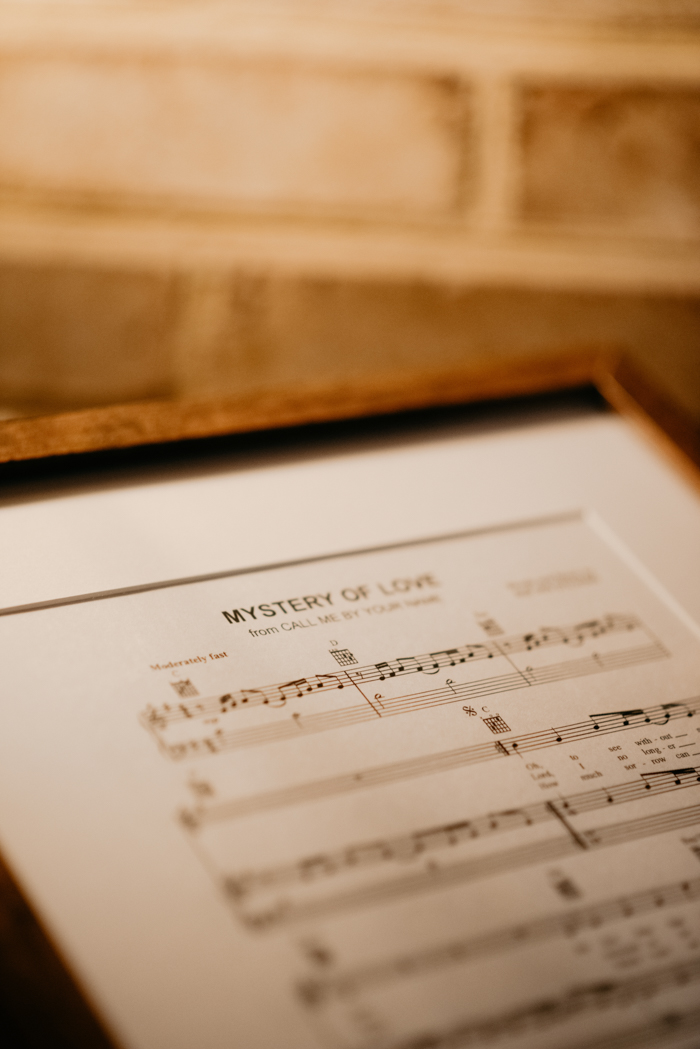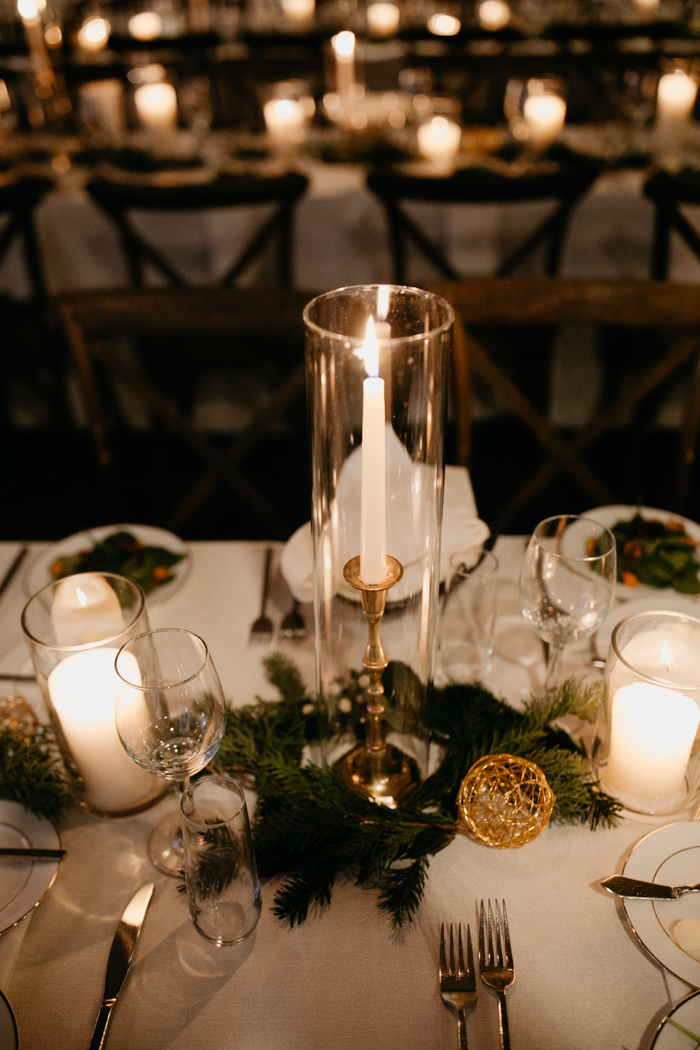 Allenberry was perfect for us. Not only were our guests able to stay at our venue, making the entire wedding a weekend event, but the aesthetic of the venue itself was perfect. Imagine old European stonework vibes with rushing water and a rich history. We couldn't pass up the opportunity to get married there, and we loved the mixture of the classic elegance at Allenberry with our modern decor.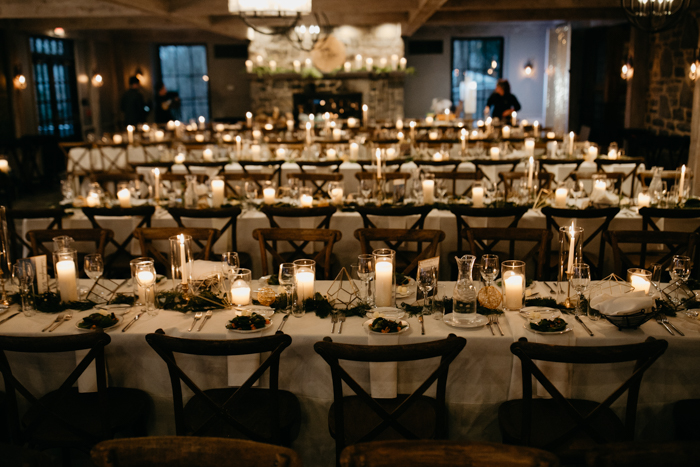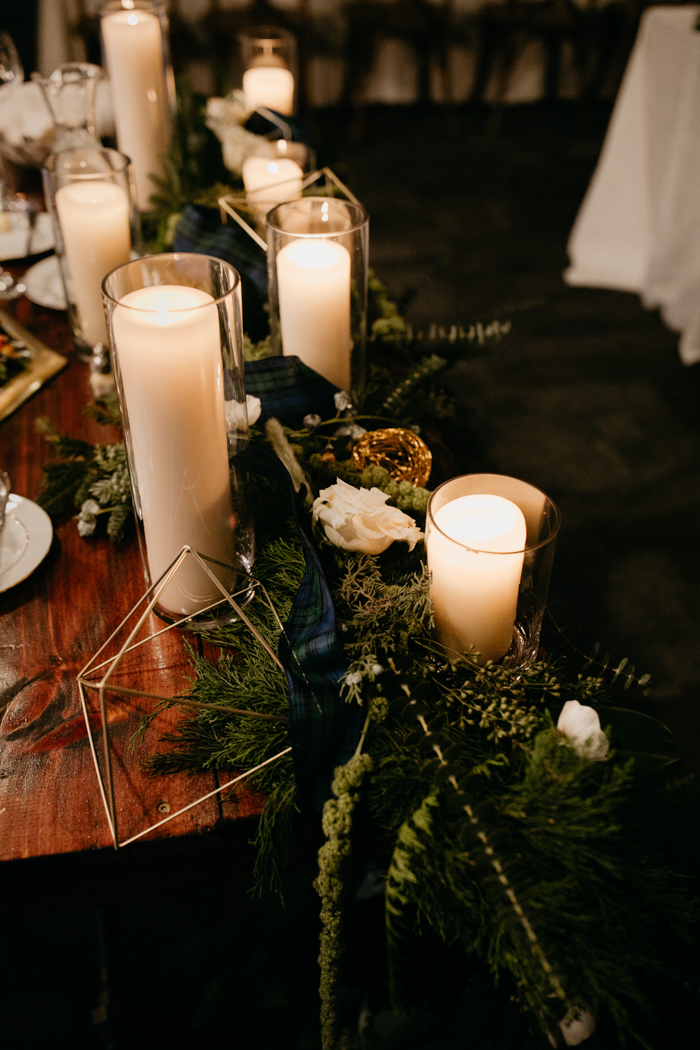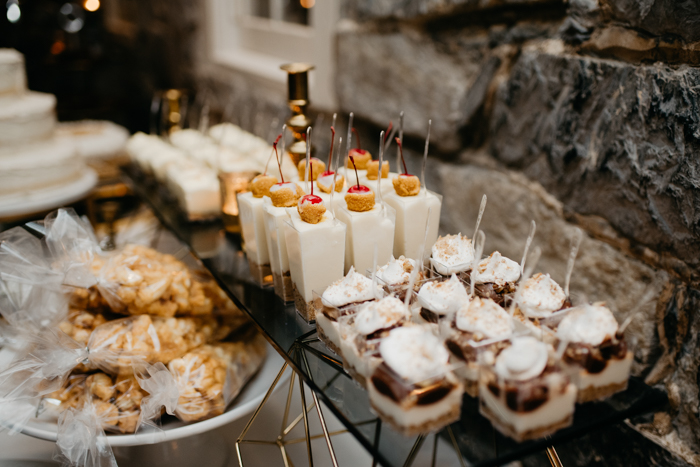 We wanted our wedding food to be unique and delicious, and not just dull wedding food. Our entrees were Boneless Buttermilk Fried Chicken with a Honey Pepper Sauce or Braised Beef Short Ribs with Mushrooms, Gorgonzola, and a Cabernet Glaze. Both were paired with red pepper swirled mashed potatoes, Parmesan crusted asparagus, and a winter salad. For cocktail hour, we had bruschetta edible spoons, mini crab cakes, baja fish tacos, chicken and waffle cones, spinach and artichoke dip, and a charcuterie board. Our cake was Lemon and Blueberry with hints of Lavender.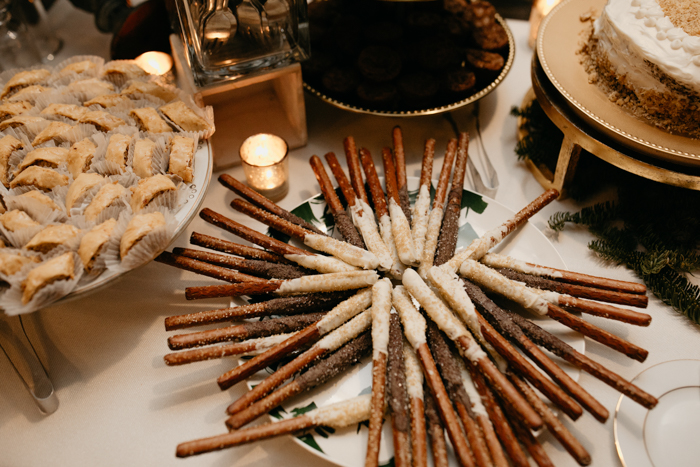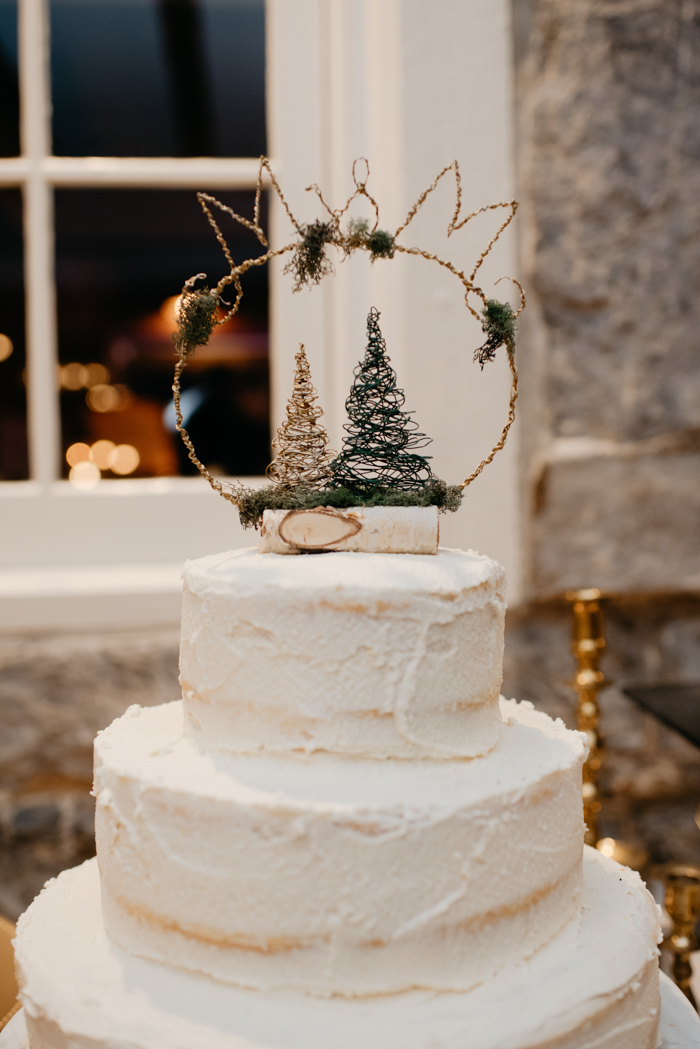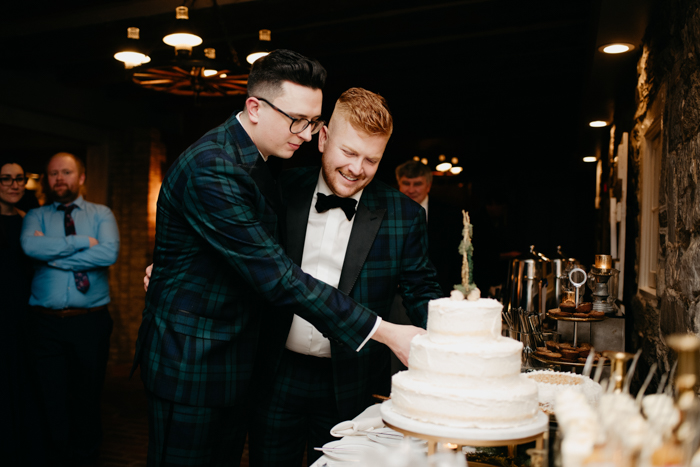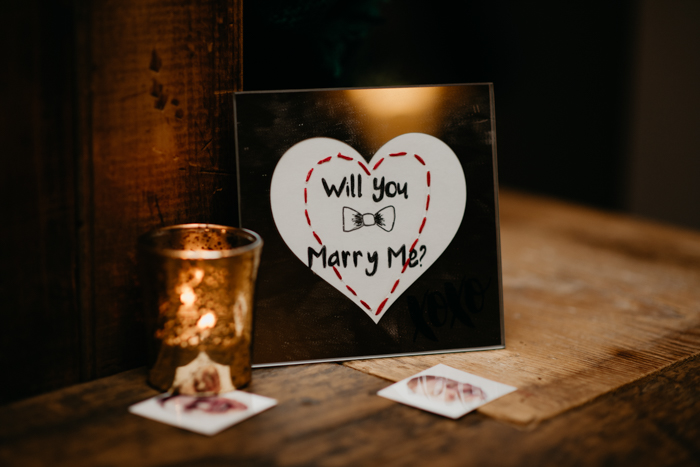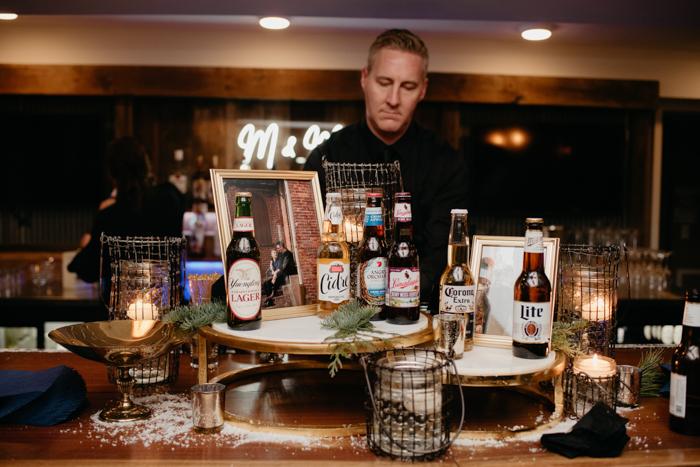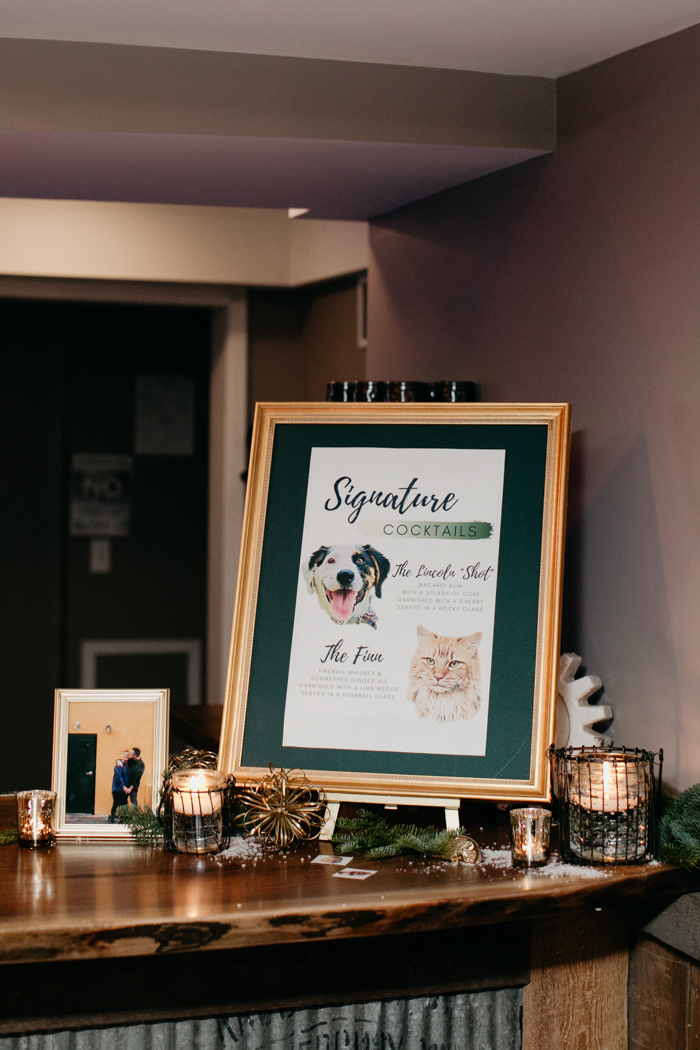 So many people give wedding gifts that their guests will never appreciate as much as the married couple do. We wanted to make sure that our guests could use our favor for as long as they had it. We gave each guest a book mark to immortalize their photobooth pictures to remind them of our wedding and their experiences at the reception.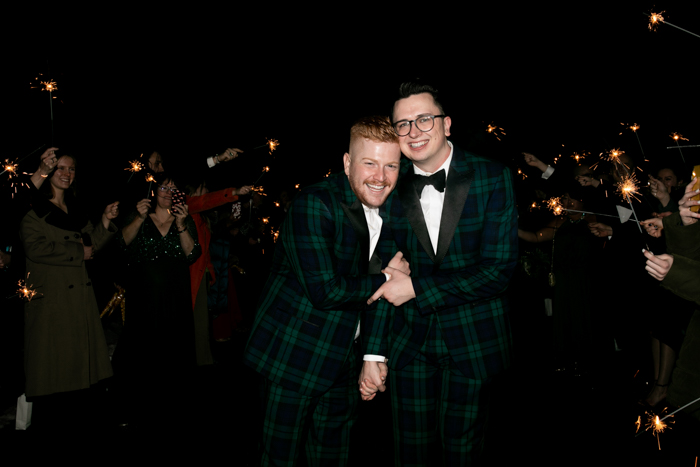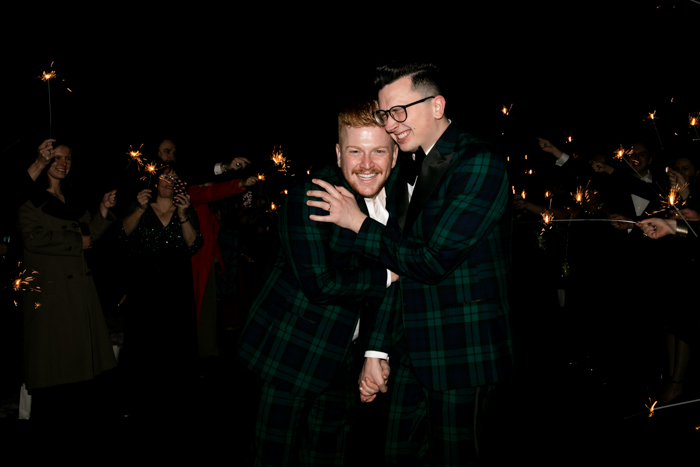 Congratulations, Matthew and Michael, and many thanks to Junebug member Savanna Sturkie Photography for sharing their day with us! If you're itching for more of Savanna's work, be sure to check out her page in our directory of the world's best wedding photographers.