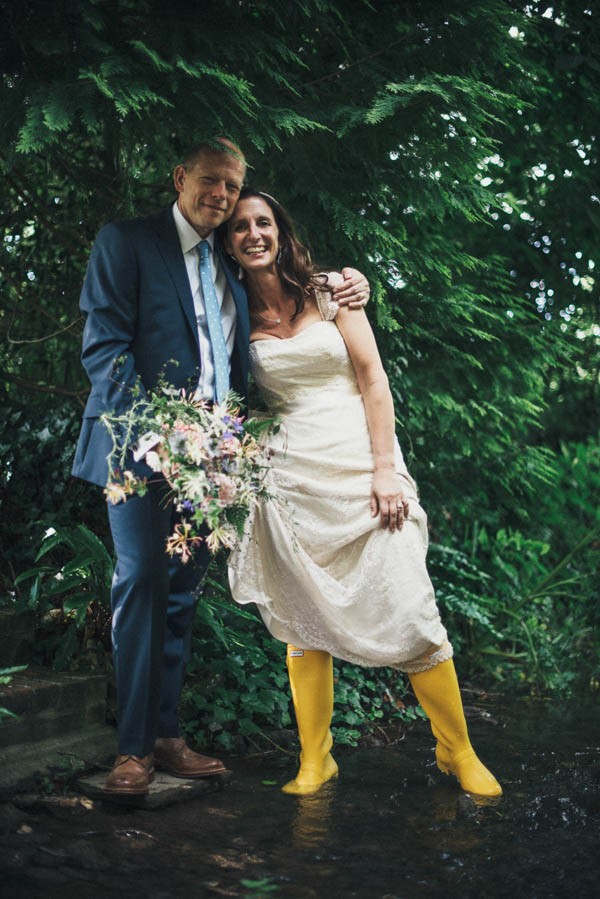 Inspired by a pair of bright yellow wellies, Jess and Pete's Dorset wedding at home was equal parts personal, playful, and romantic. Though the bride carried a stunning and wild bouquet by Susie Edwards, the wedding was characterized by a charming daisy motif. Tiny white flowers topped the tiered naked cake and the bride even sewed adorable daisies on each guest's napkin as a favor to take home. Matthew Oliver Weddings ensured that every detail was in place, while Susie Lawrence Photography captured the couple relaxing and playing in a stream post-ceremony.
The Couple:
Jess and Pete
The Wedding:
Private Residence, Dorset, England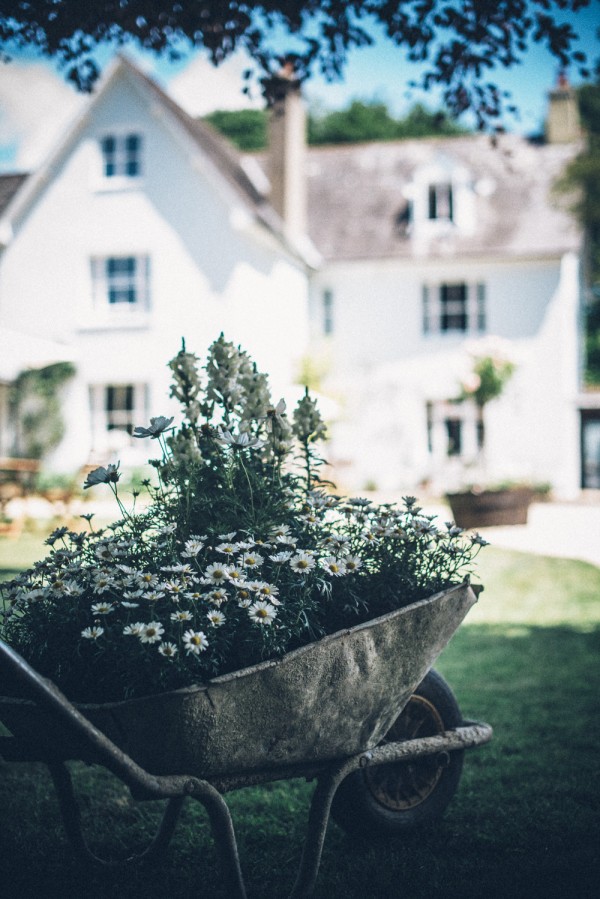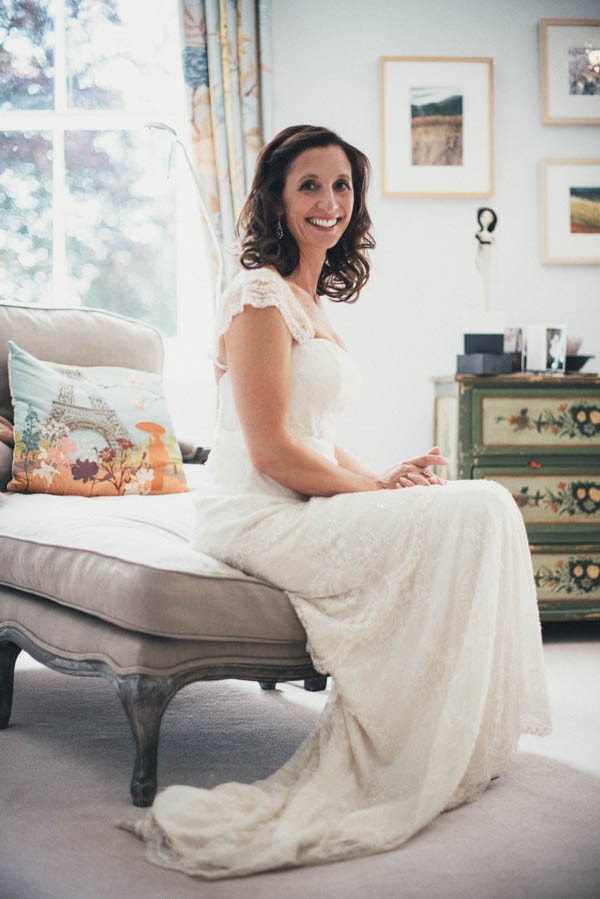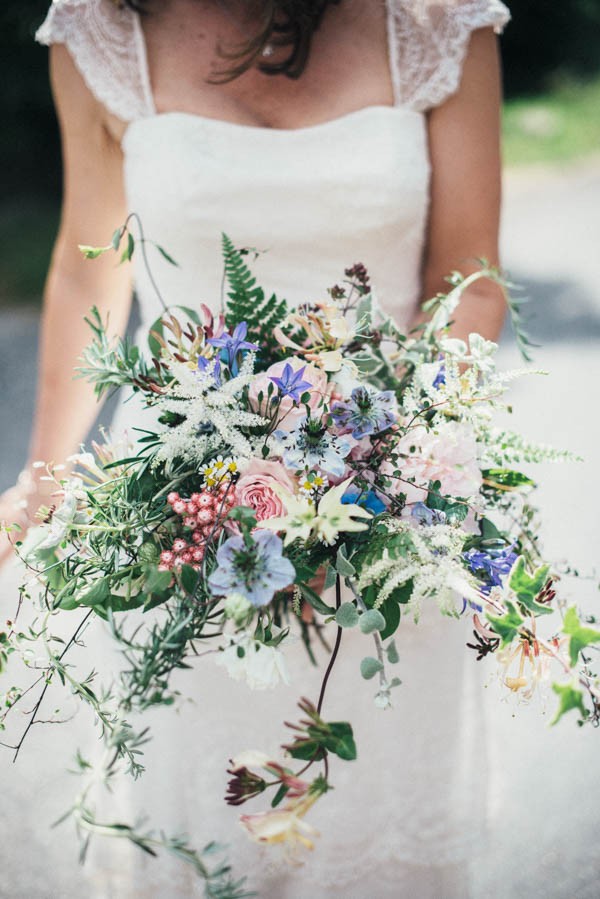 Susie Edwards, our florist, was also amazing. On a very small budget we seemed to have the most extraordinary amount of flowers — all utterly stunning. She's also lovely to work with and has since become a good friend, currently helping us plan our garden.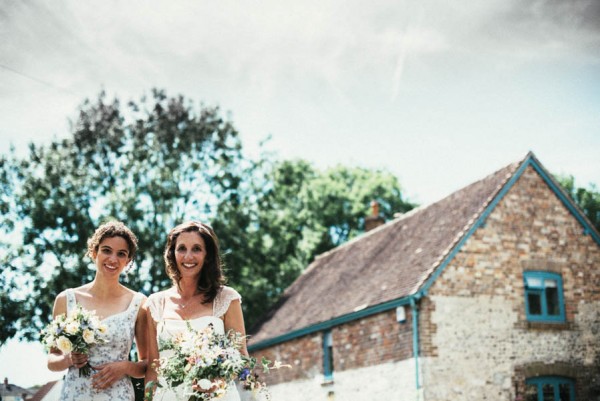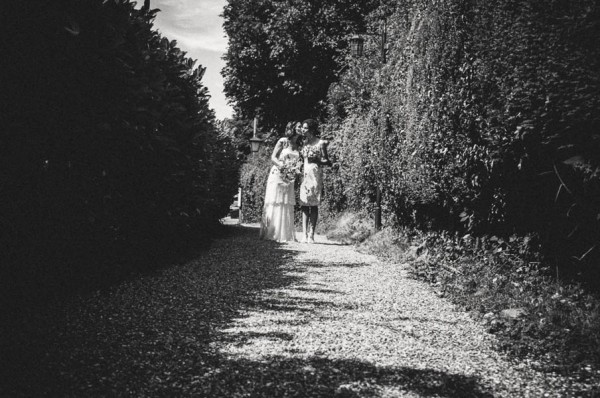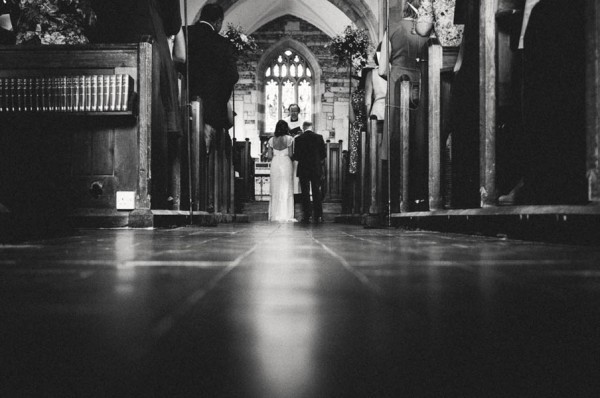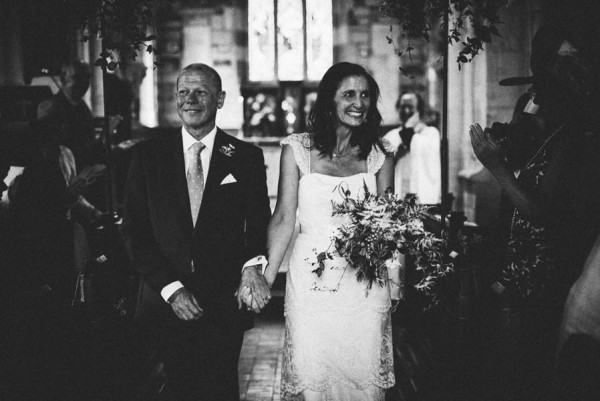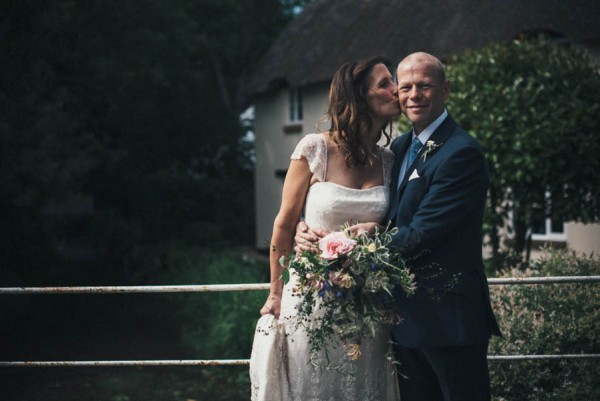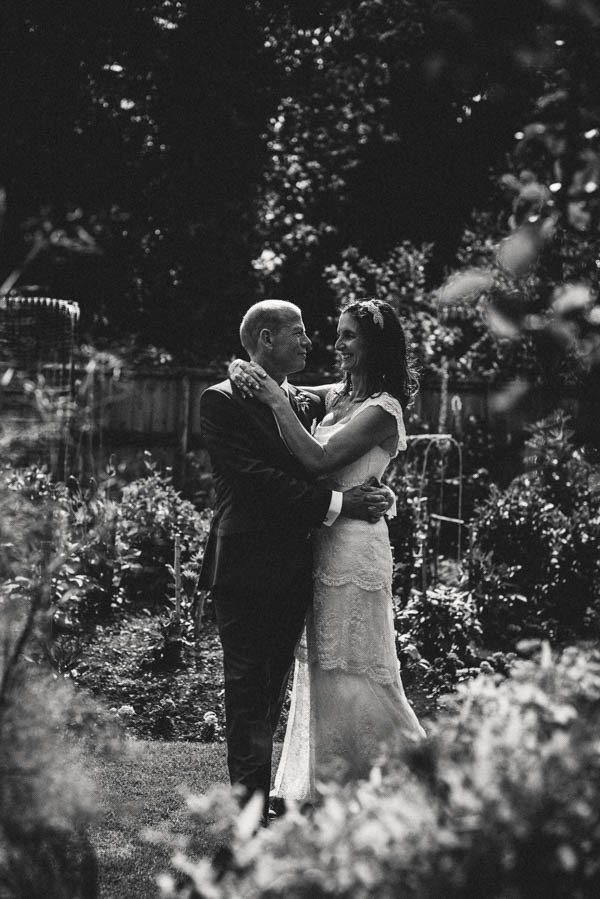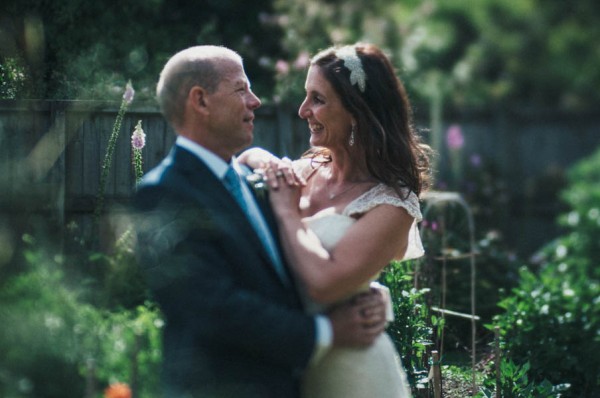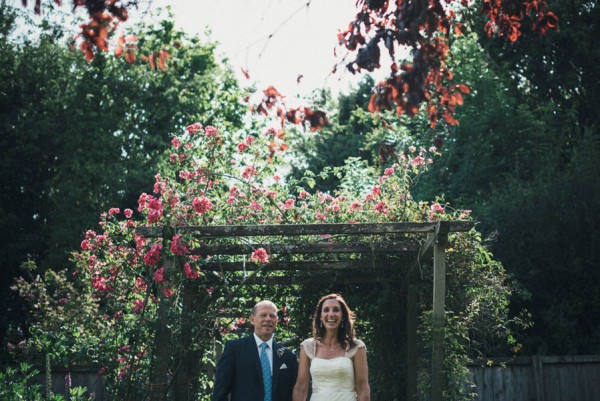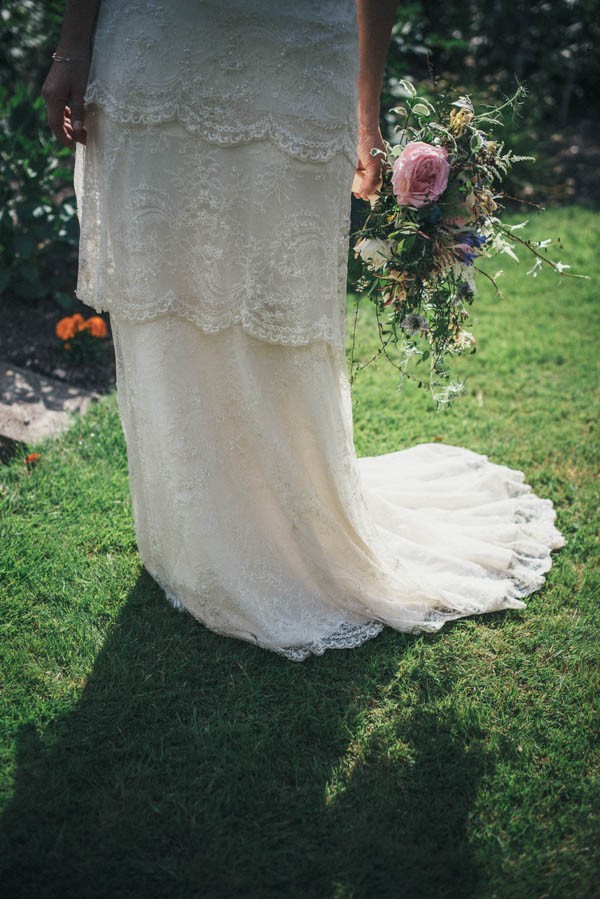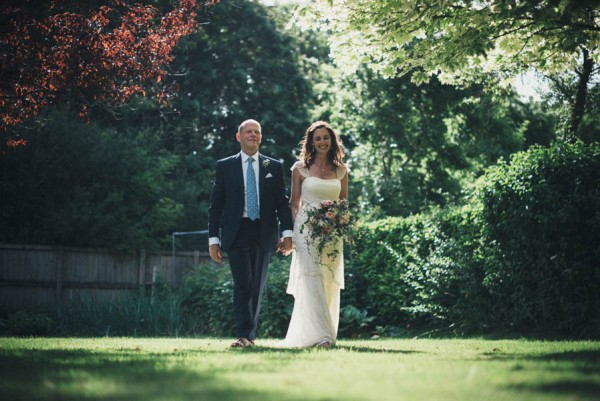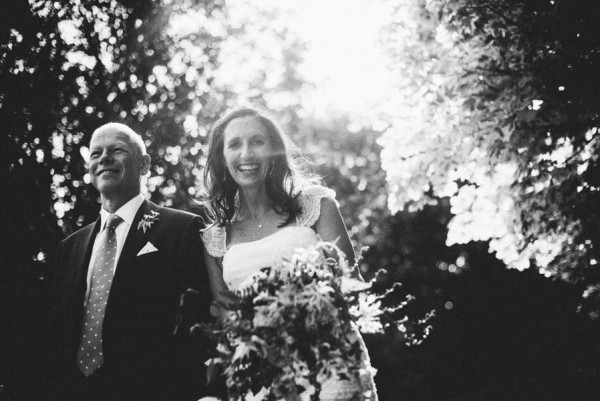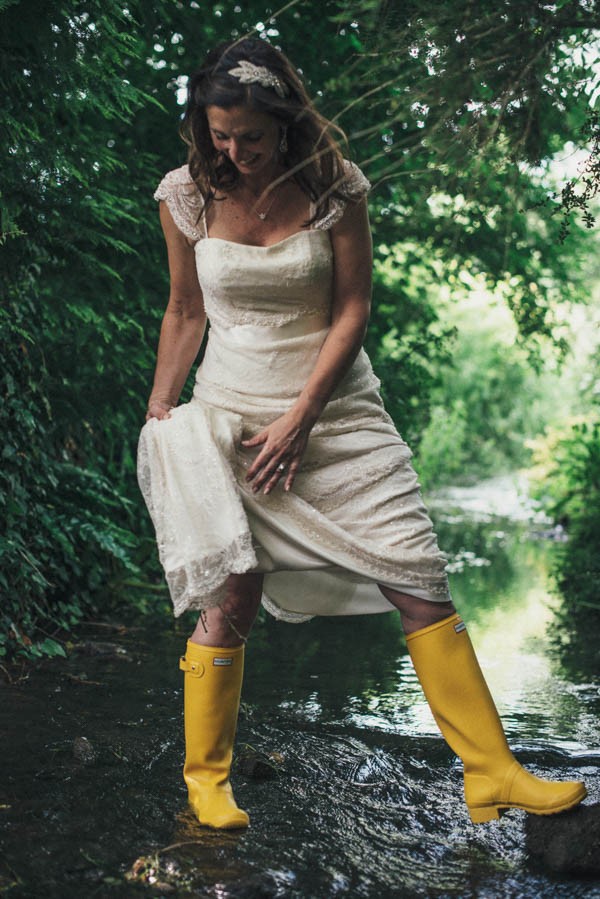 I was probably at my most relaxed in my wellies in the stream – that was a really fun bit. Throughout all our planning I'd always been determined to team my dress with yellow wellies and a yellow cardie – and I'm delighted I managed to do that – even though the weather was perfect on the day!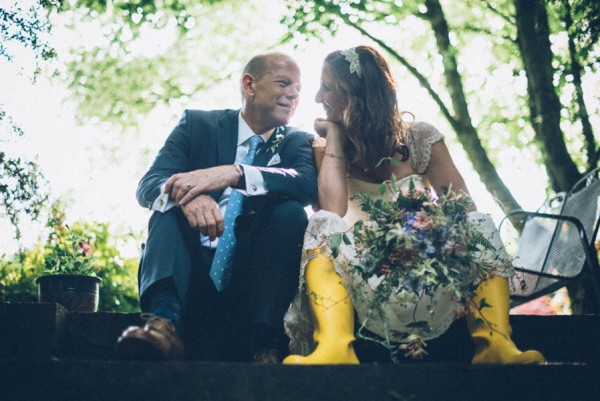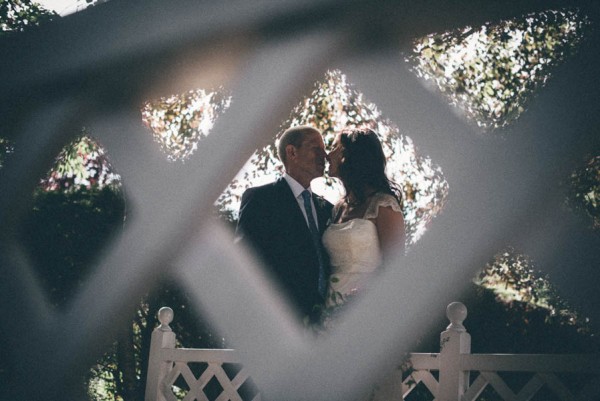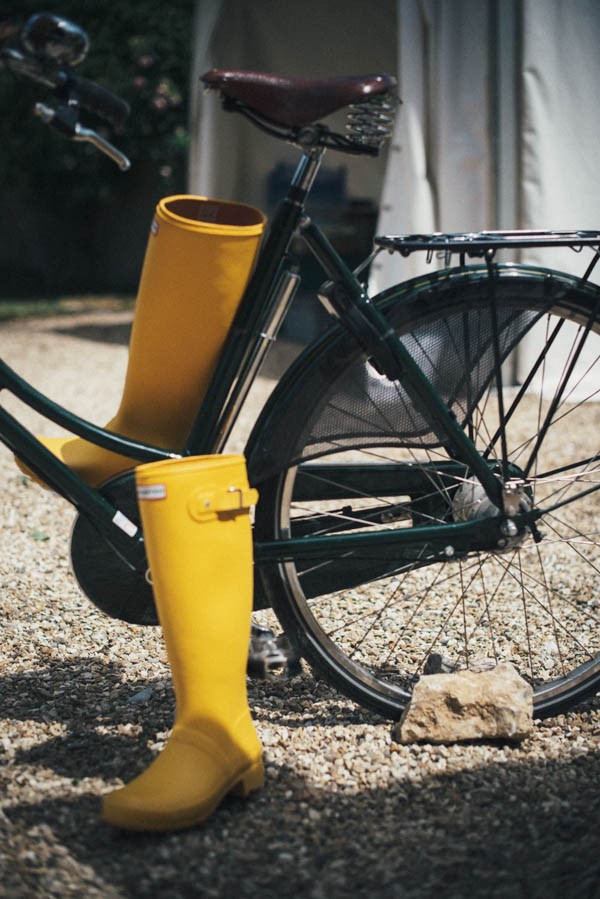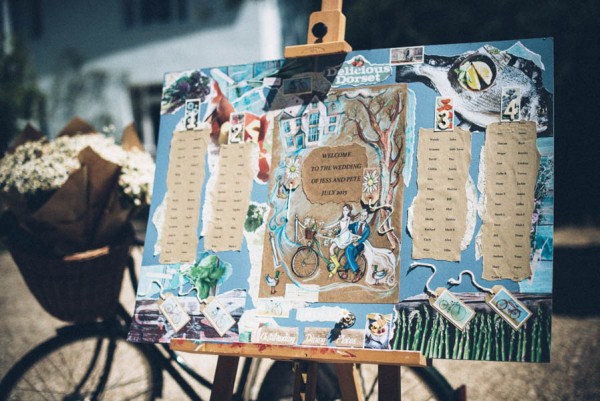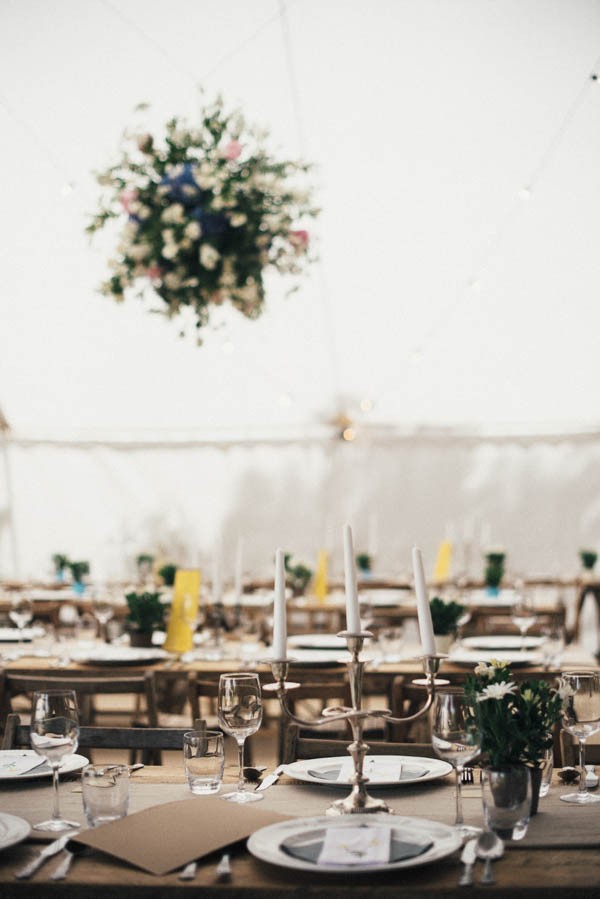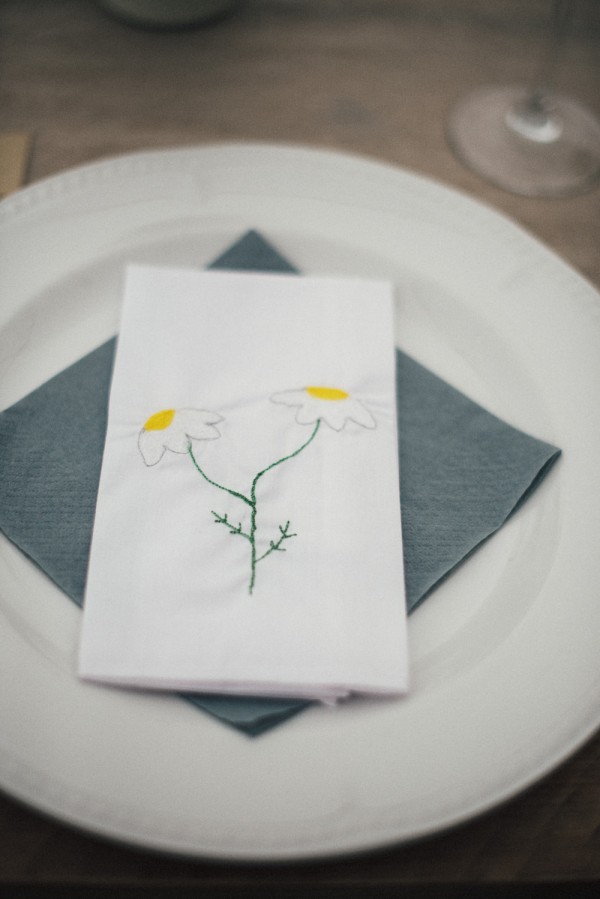 The bride machine-stitched daisies onto 115 napkins!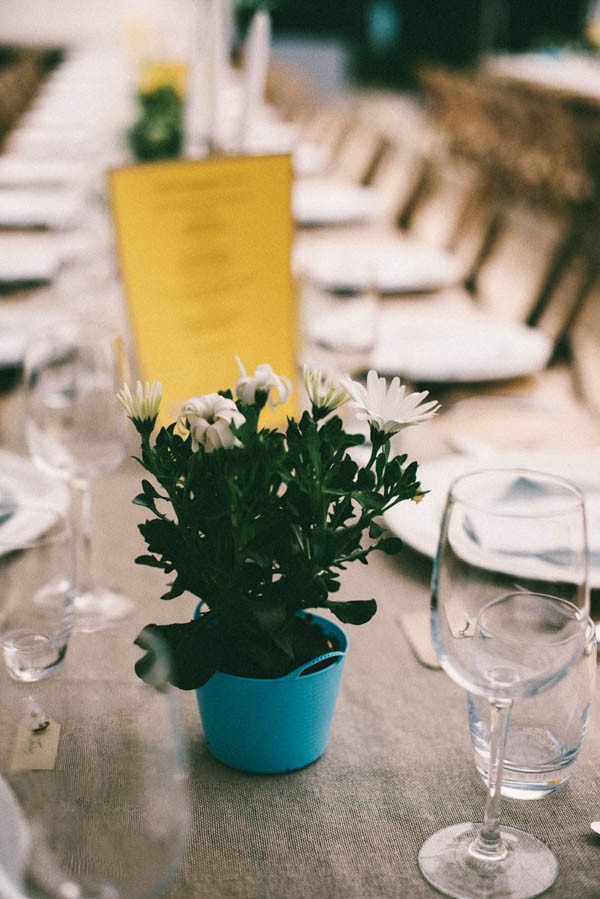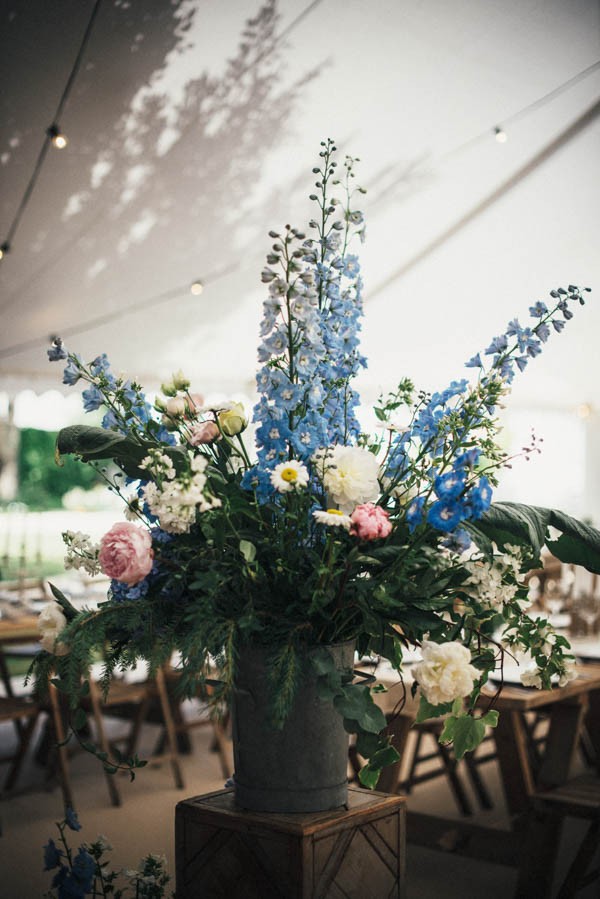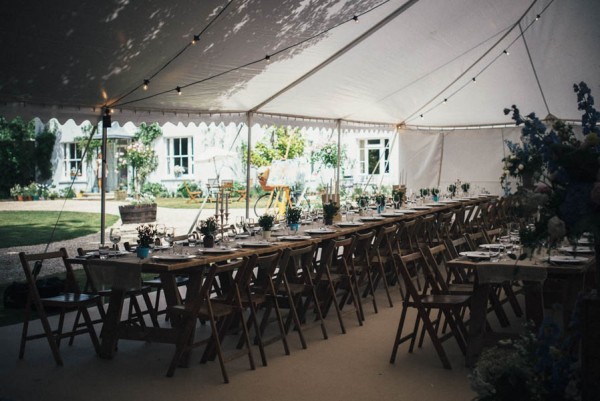 From a visual point of view we went for a theme of daisies and a fresh country look. We kept the whole thing very simple but made sure we had copious amounts of fantastic food and wine. The food was served, feasting style, in big bowls and plates down the middle of the tables.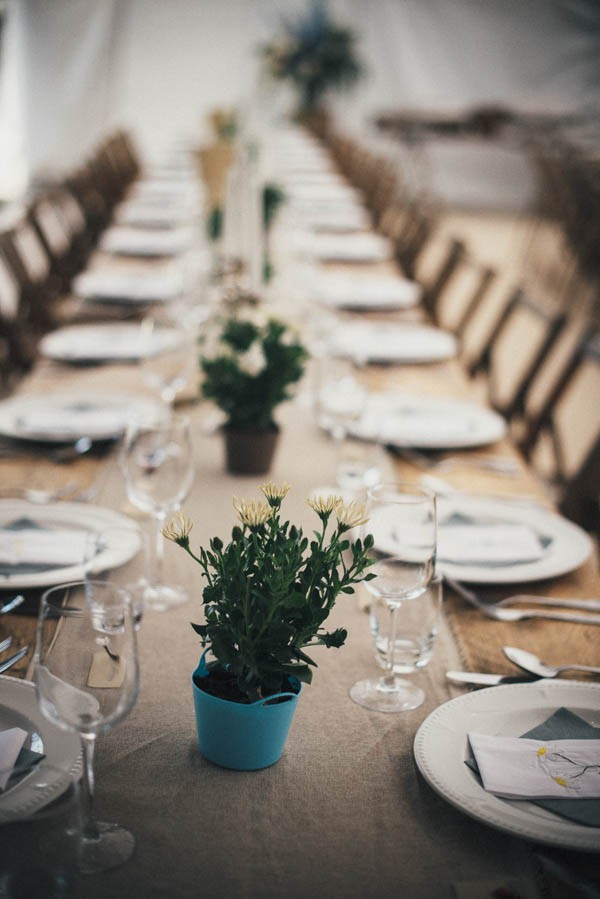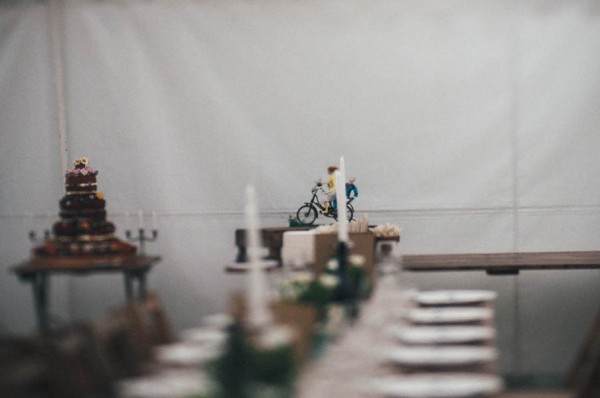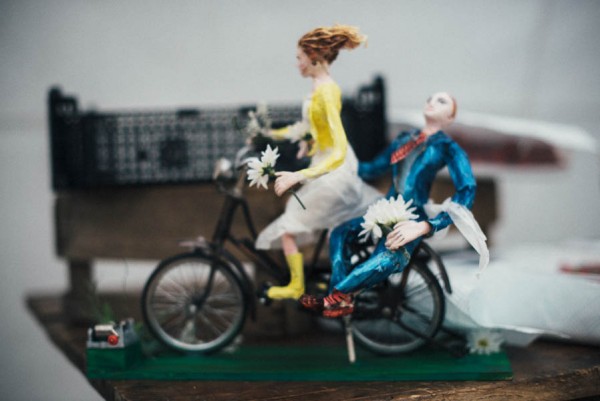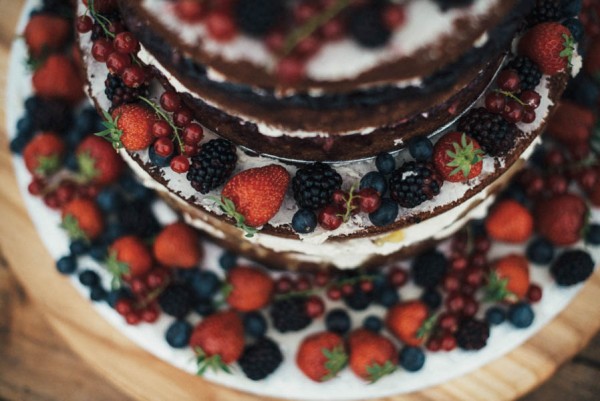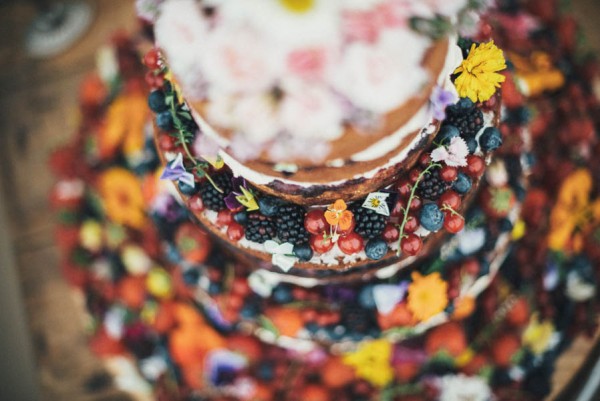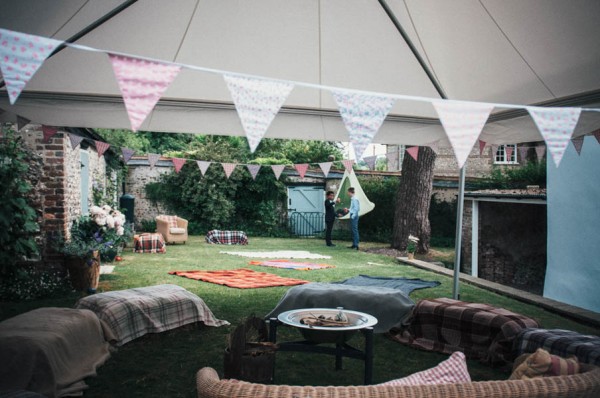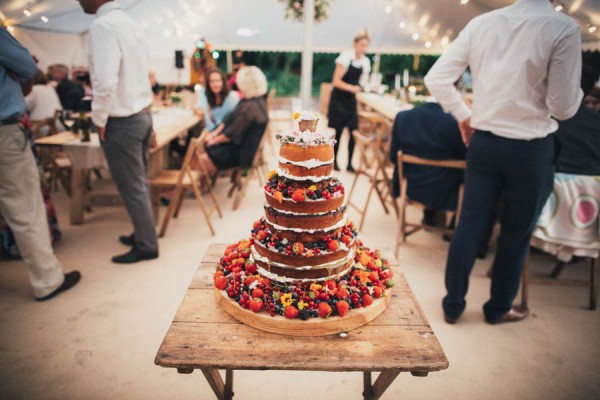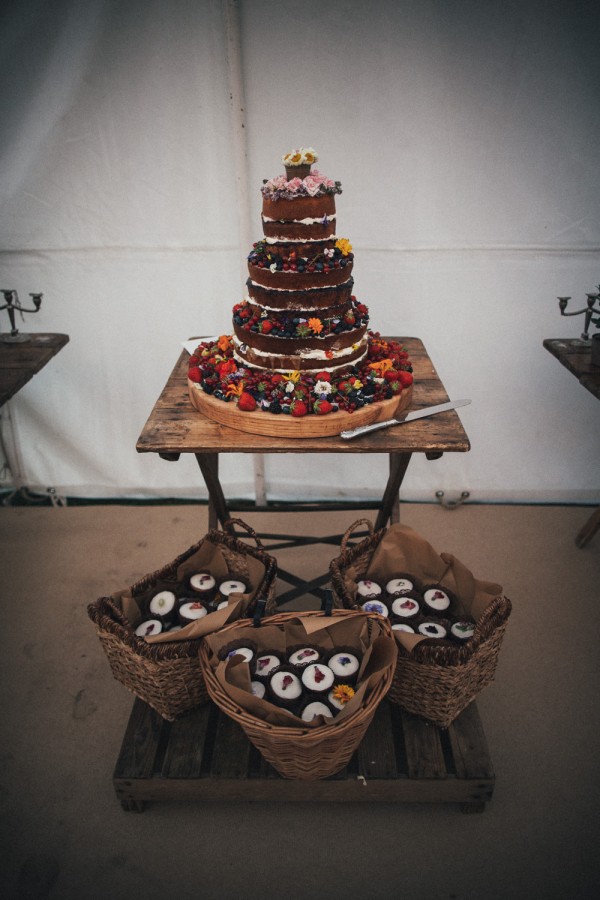 Congratulations to Jess and Pete on their whimsical Dorset wedding day! For more of Matthew Oliver's unique wedding designs, check out this forest wedding high-fashion bridal inspiration.