Today's real wedding is chalk full of charming details and gorgeous fashion for the entire wedding party. The bride looks absolutely breathtaking in a Johanna Johnson wedding dress and with each bridesmaid in a unique white dress from Zimmerman, each girl's personal style shines through. The groom looks completely dashing in his blue suit from P.Johnson Tailors, while his groomsmen dawned jackets just a shade darker from Peppers Formal Wear. Fabulous and stylish, this wedding party's style is perfect for a garden wedding!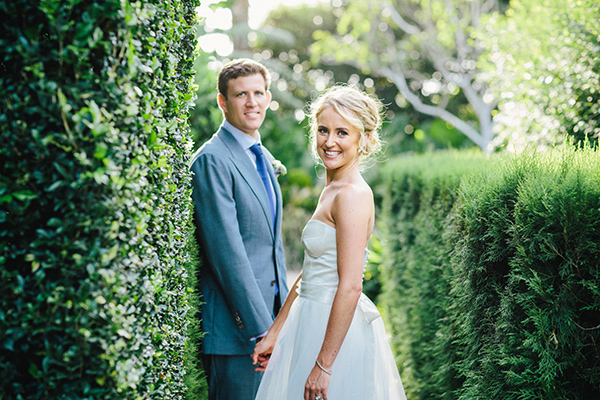 The Couple: Anna and Josh
The Wedding: 3.9.2013 – Merribee, NSW South Coast, Australia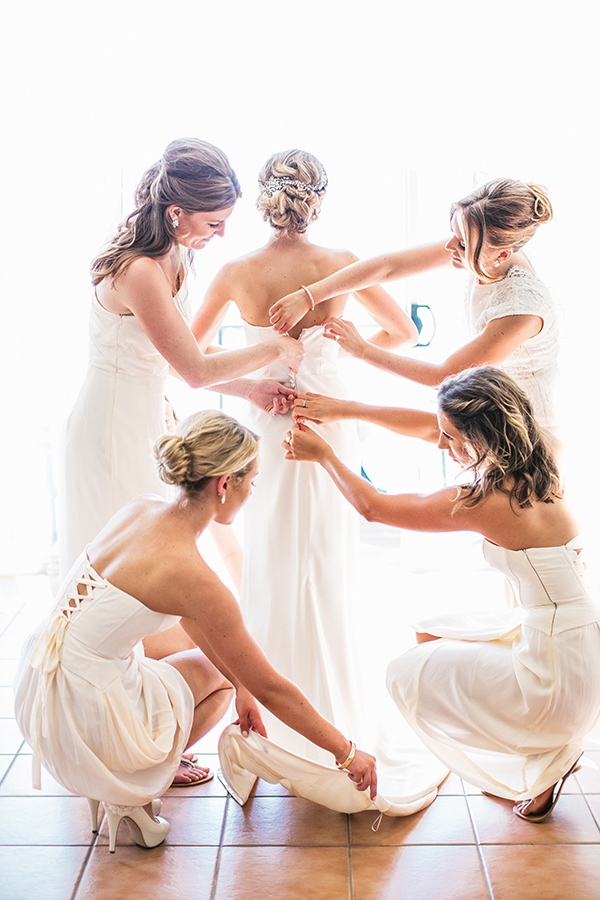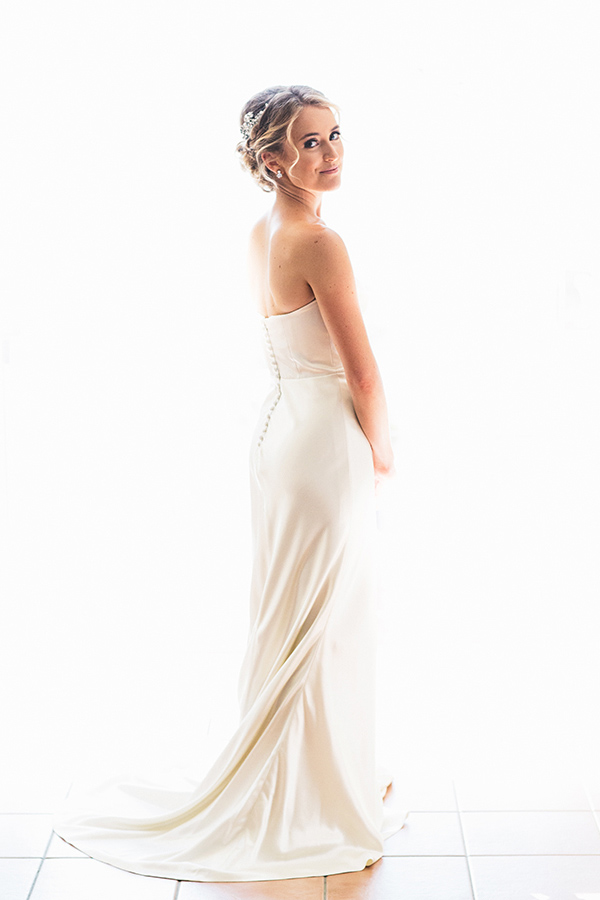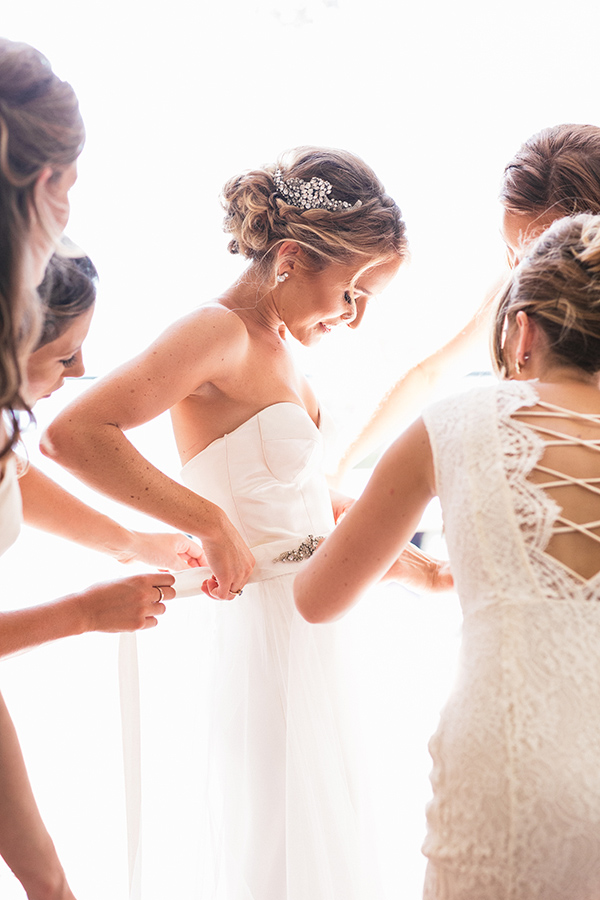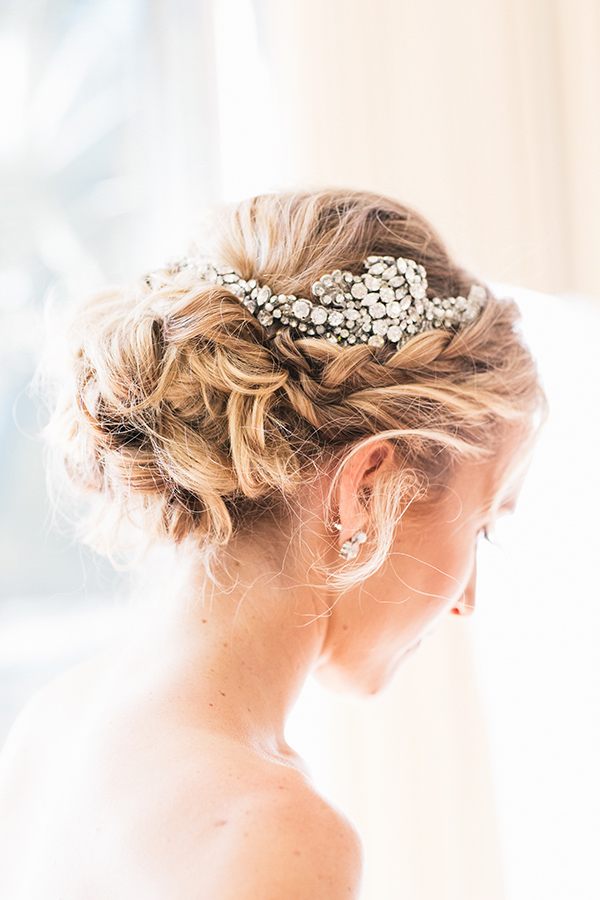 The Vision: I wanted to design to be fun but also keep in theme with the venue. The big highlight for us was the gardens so we wanted to make the most of the outdoors.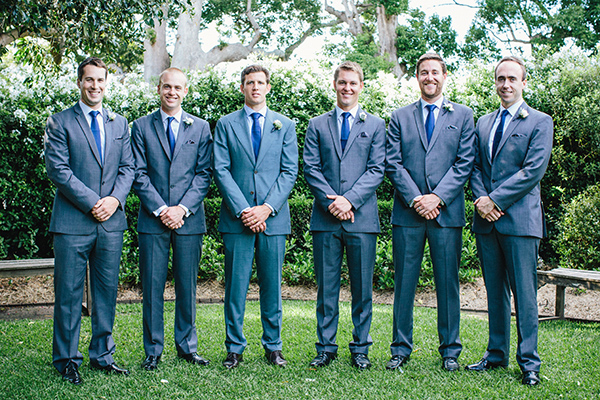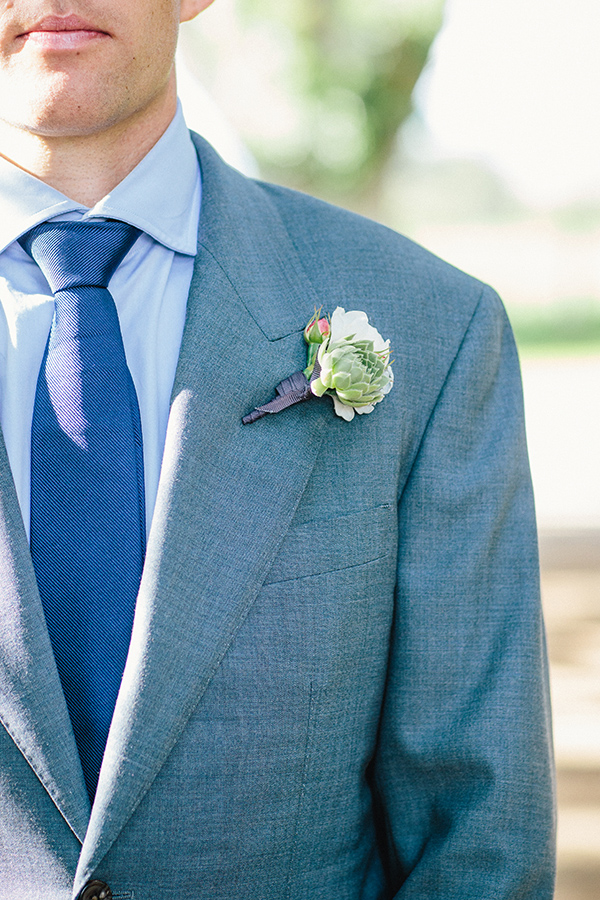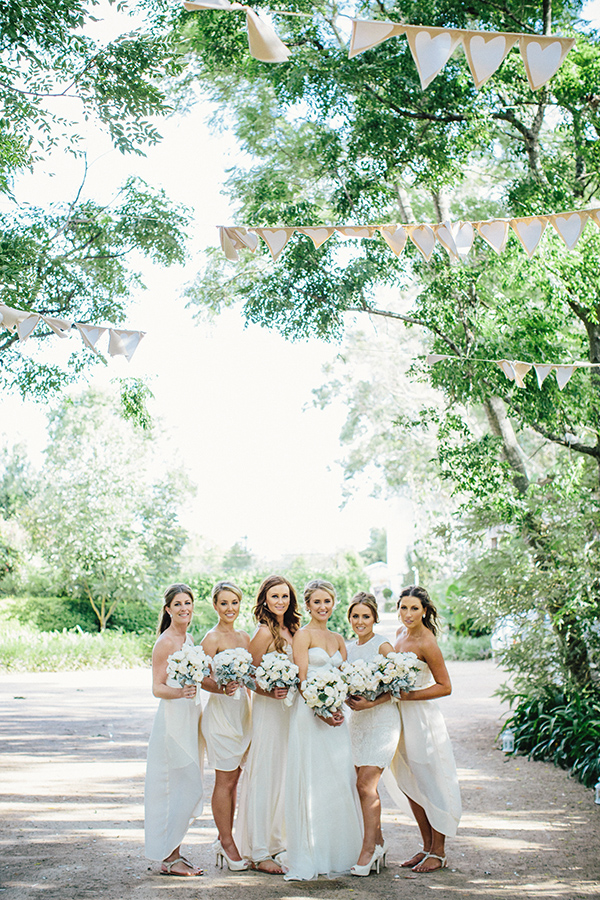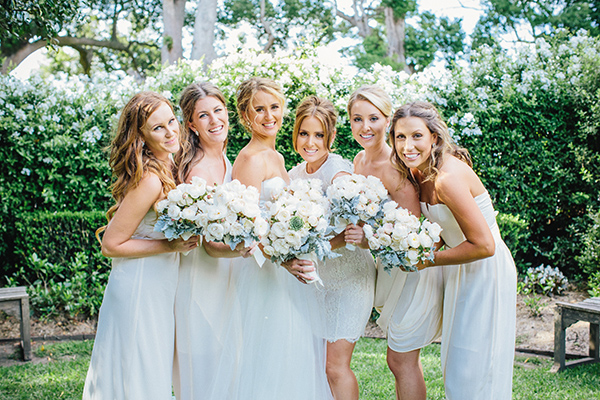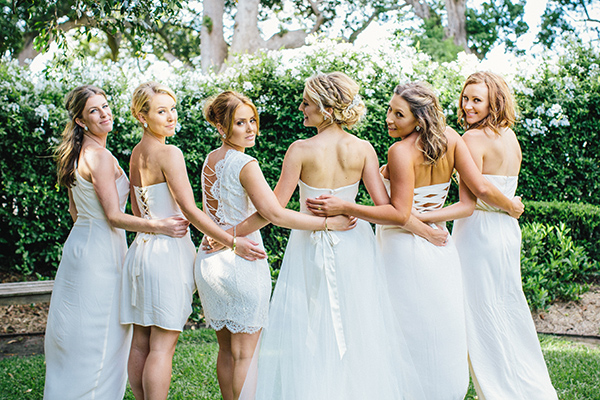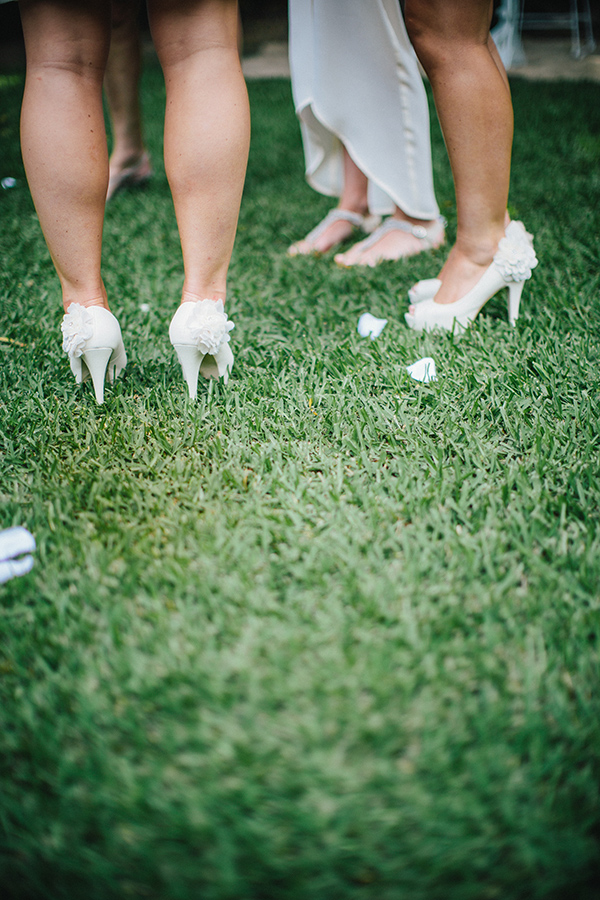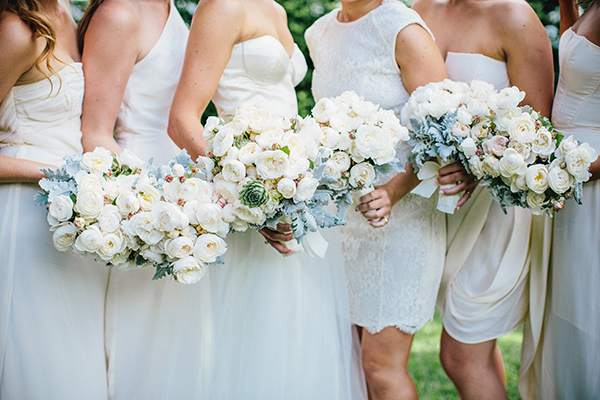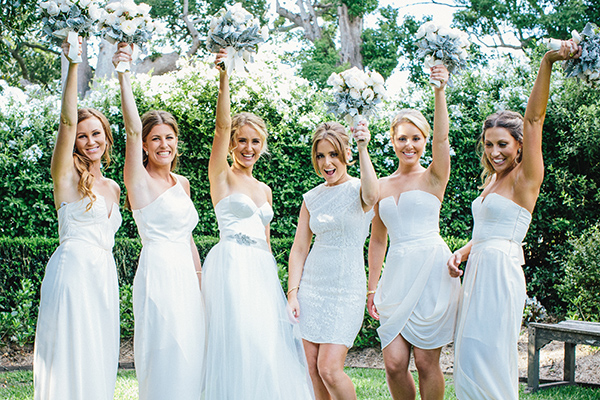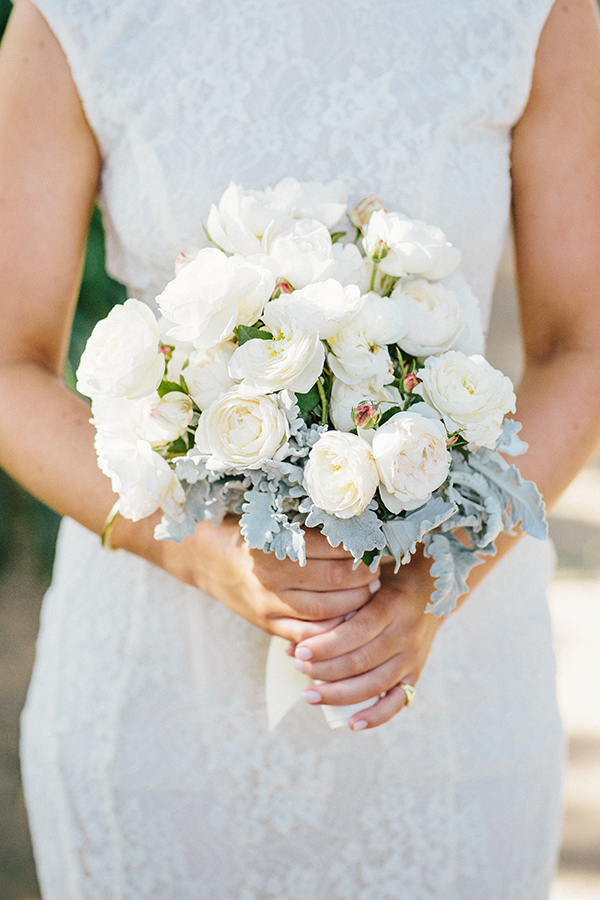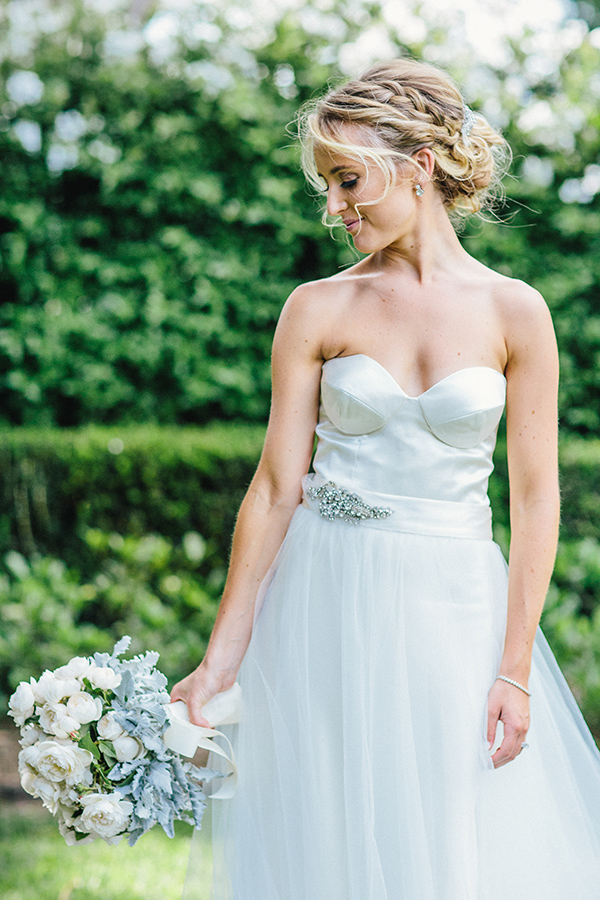 The Bridal Look: I chose my dress because it was simple, but I loved how the tulle overlay added a bit of flare. I wanted a dress that when I look back in 20 years time I won't think, "what a mistake!"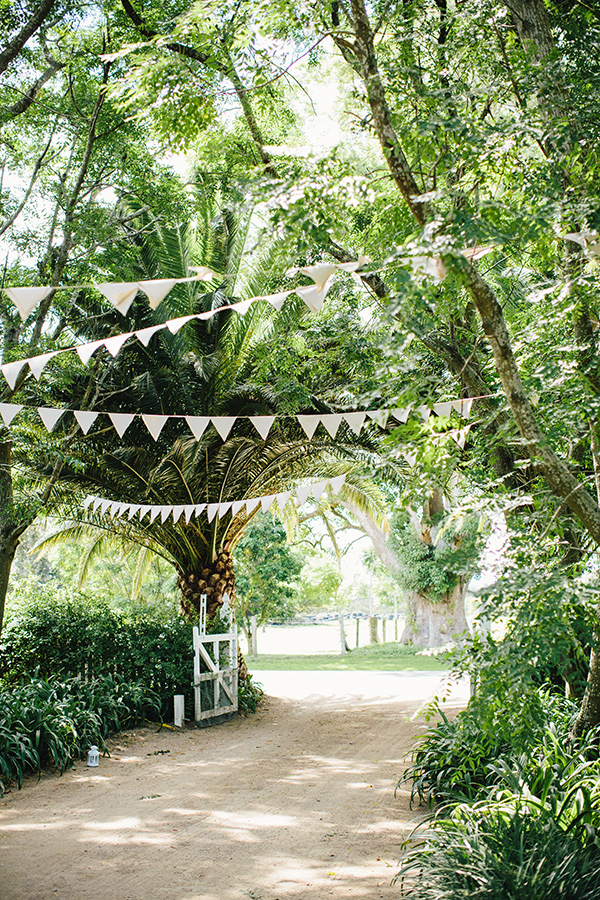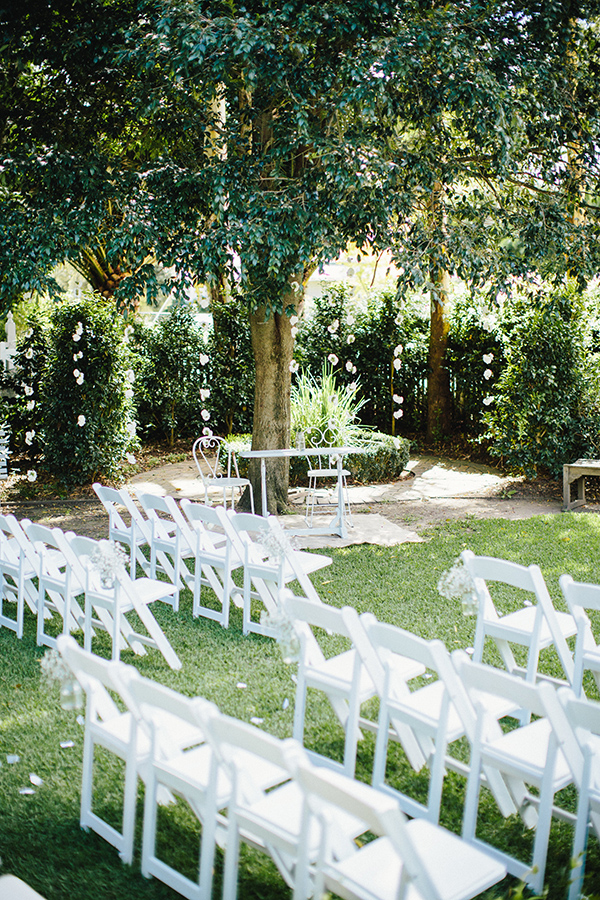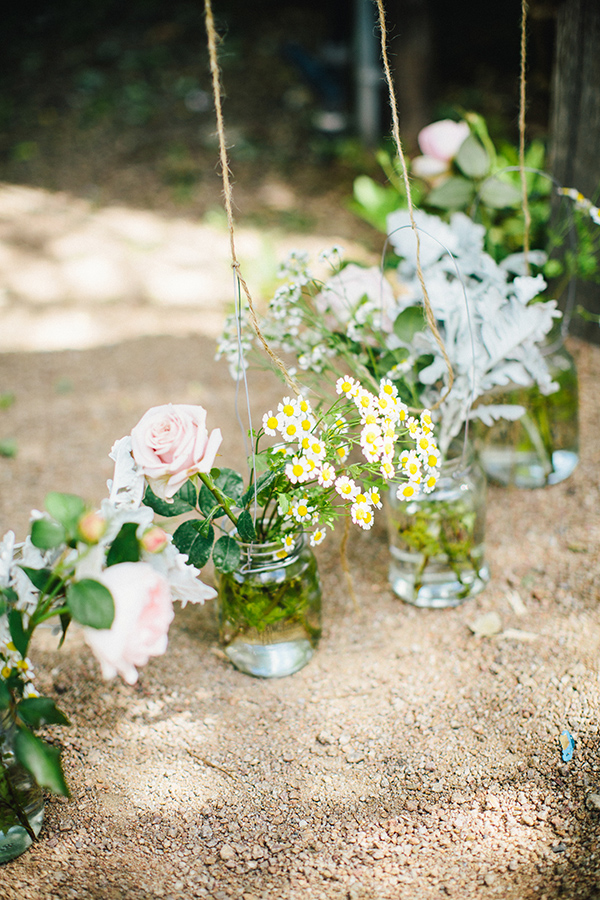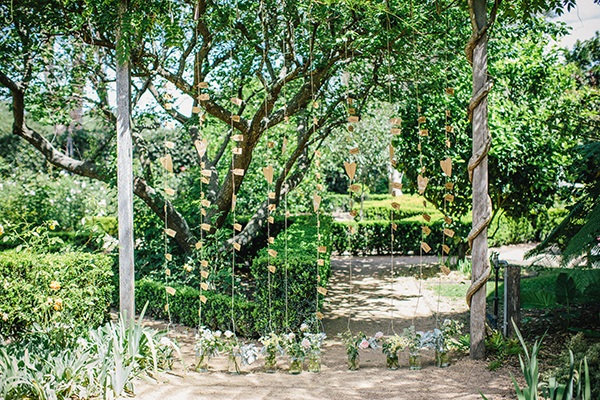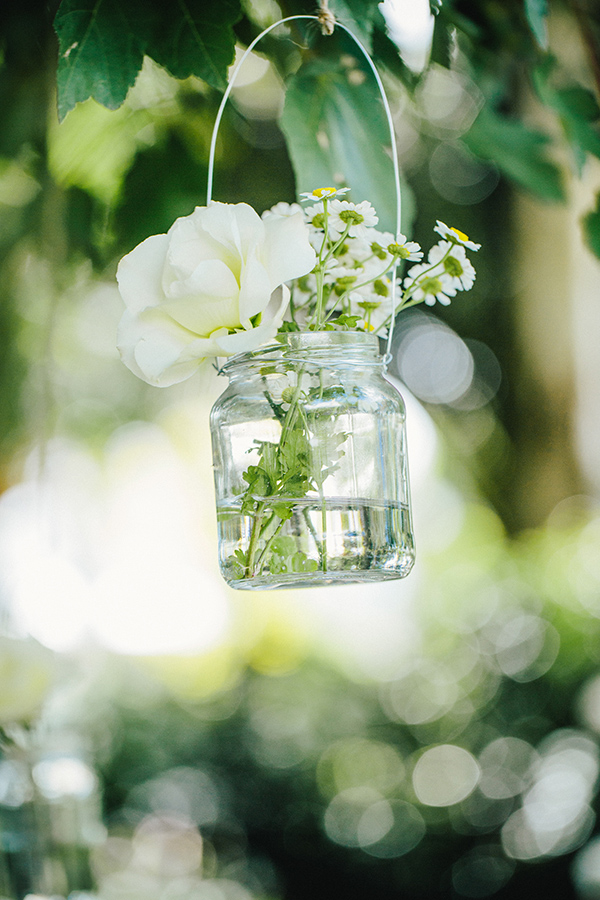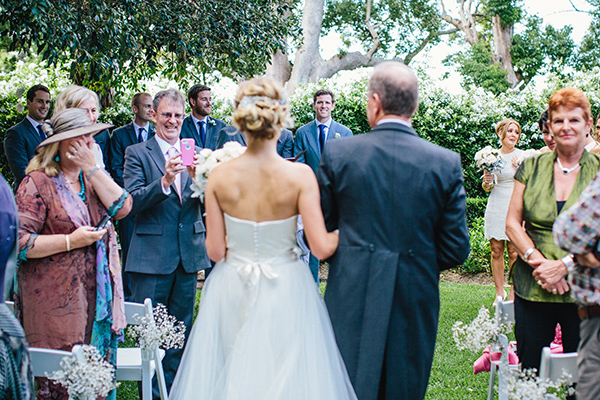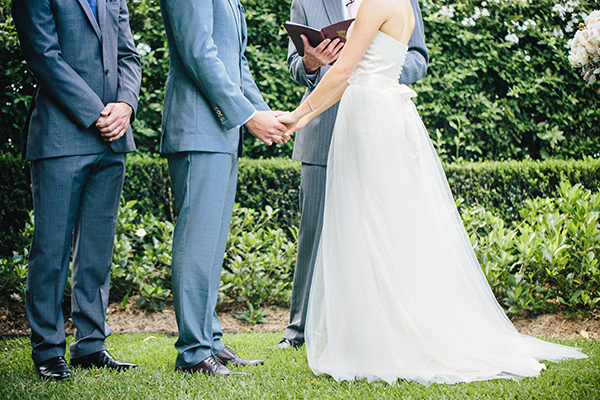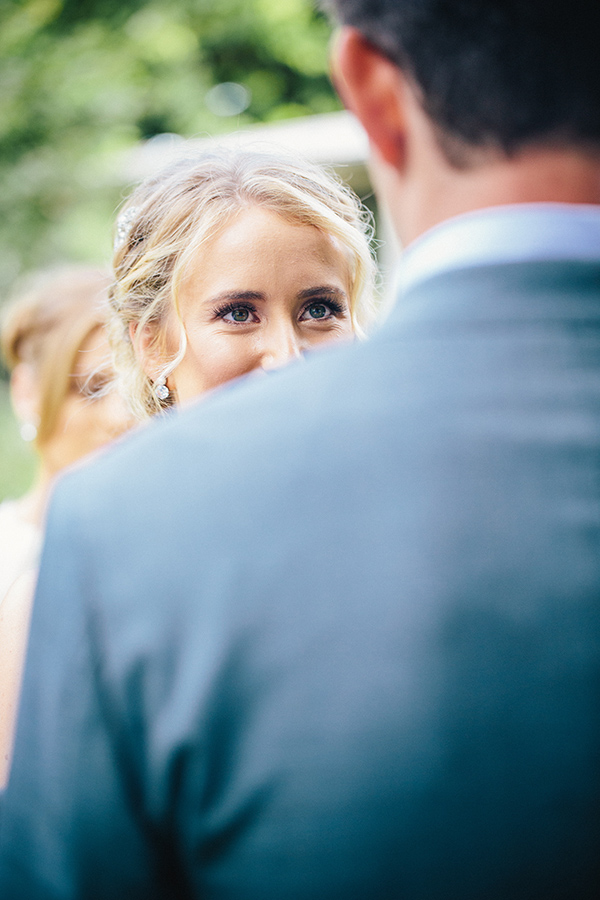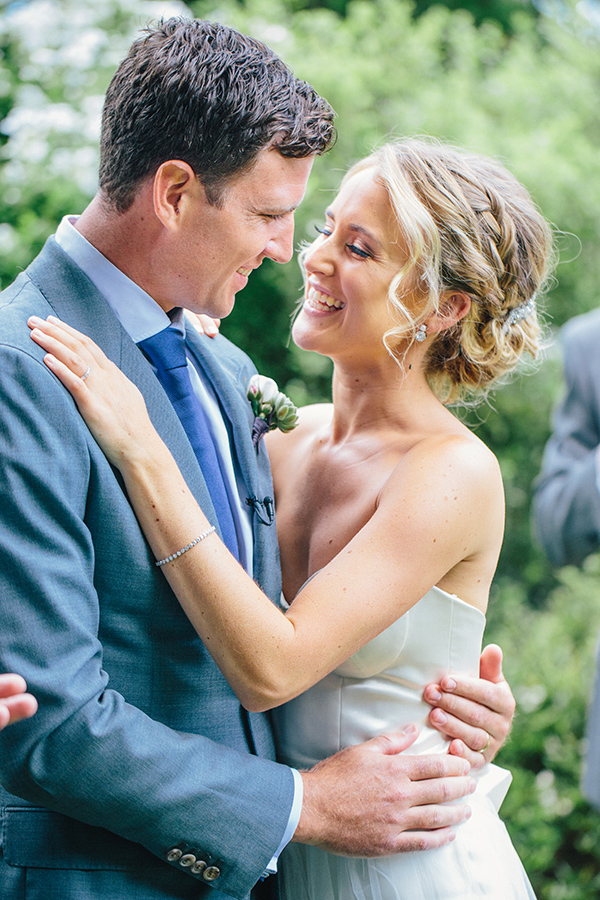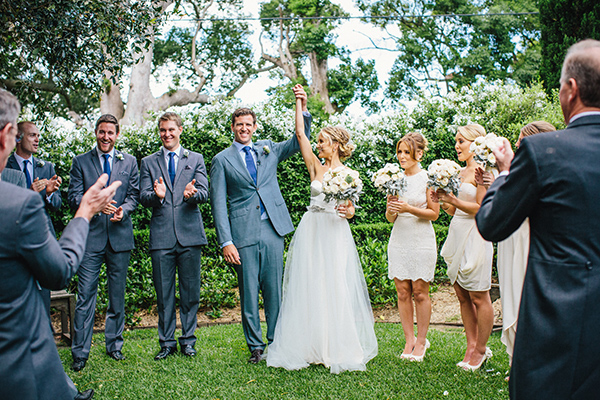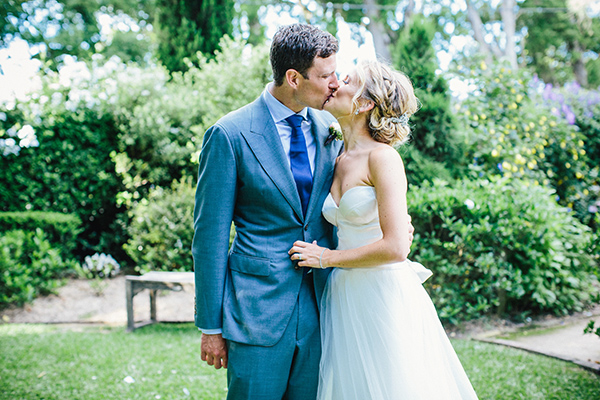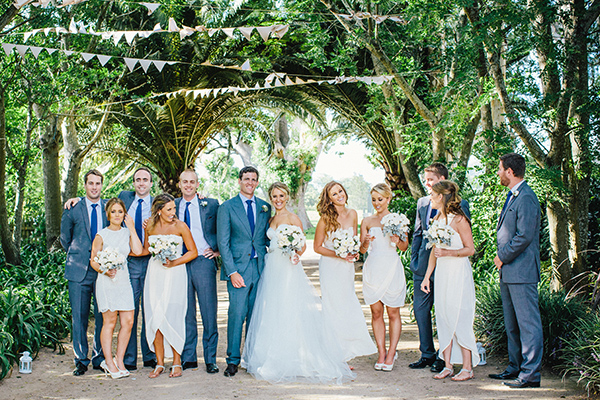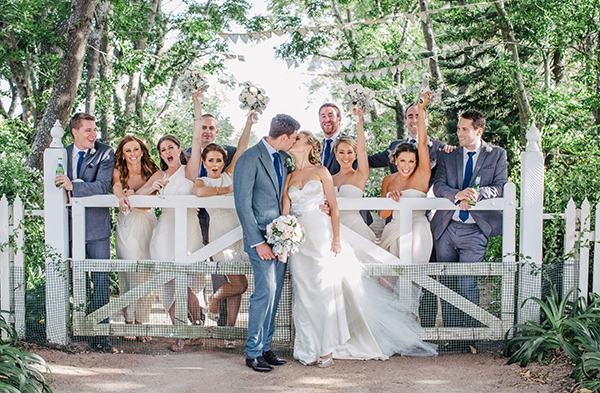 The Bridesmaids' Look: I let the bridesmaids choose their own dresses, shoes and decide their own hairstyles. I wanted them to also feel beautiful and get something that they'll be able to wear again.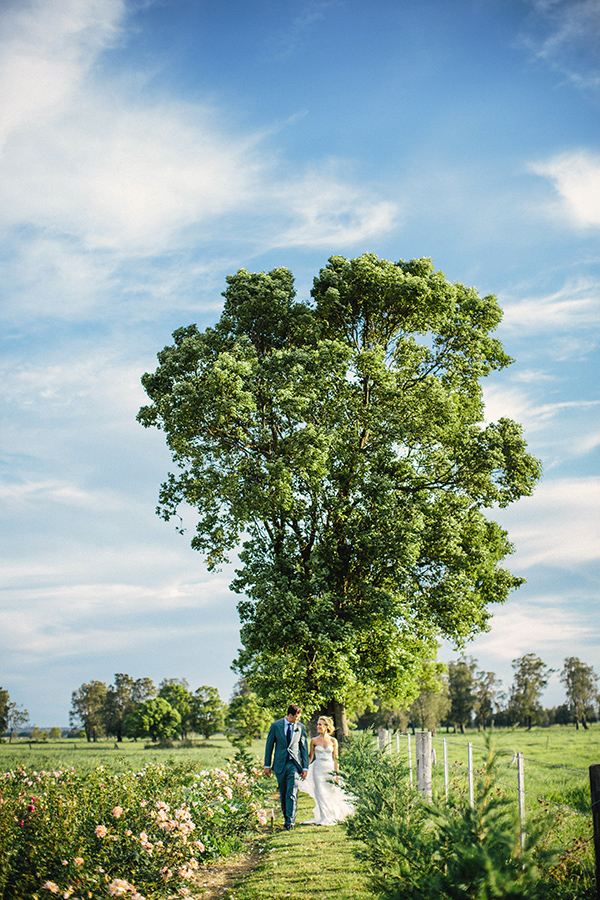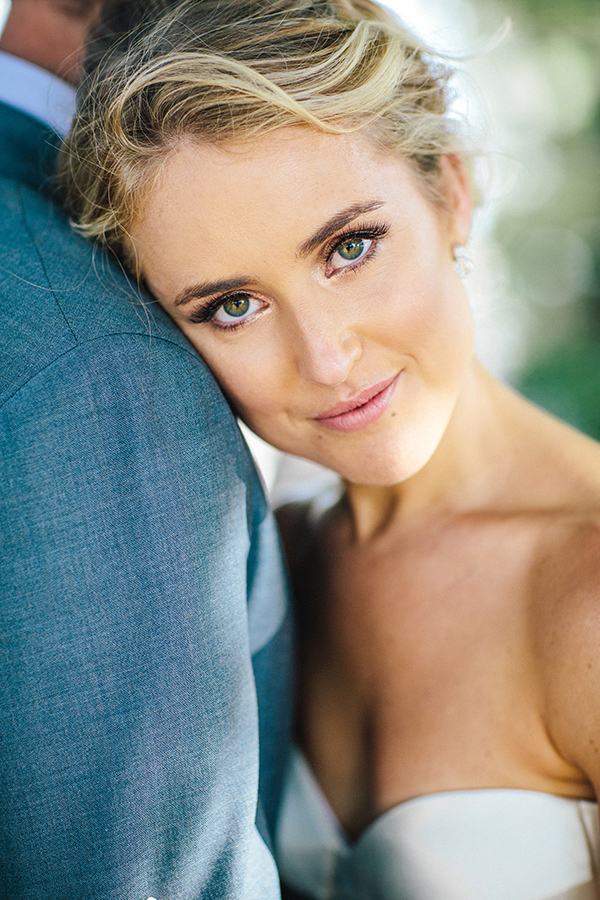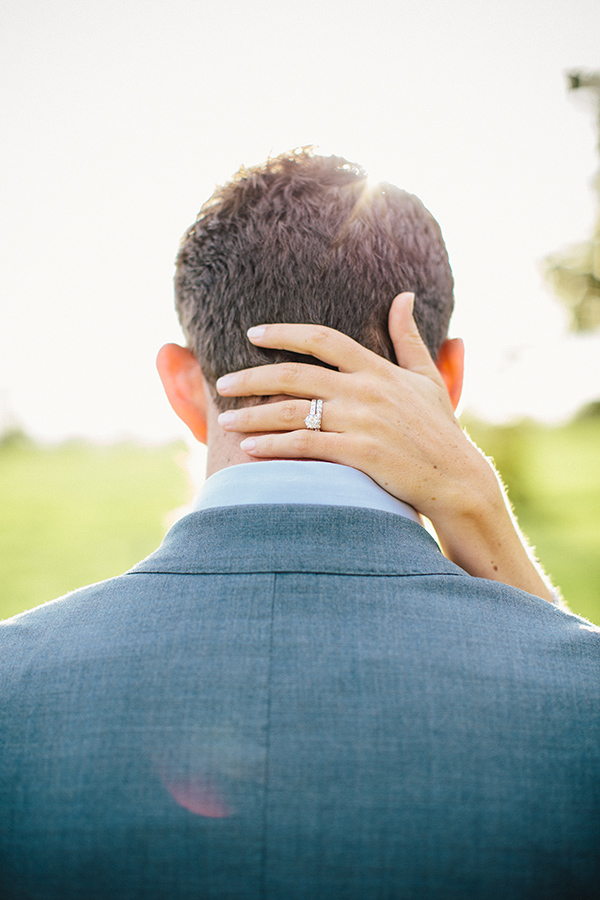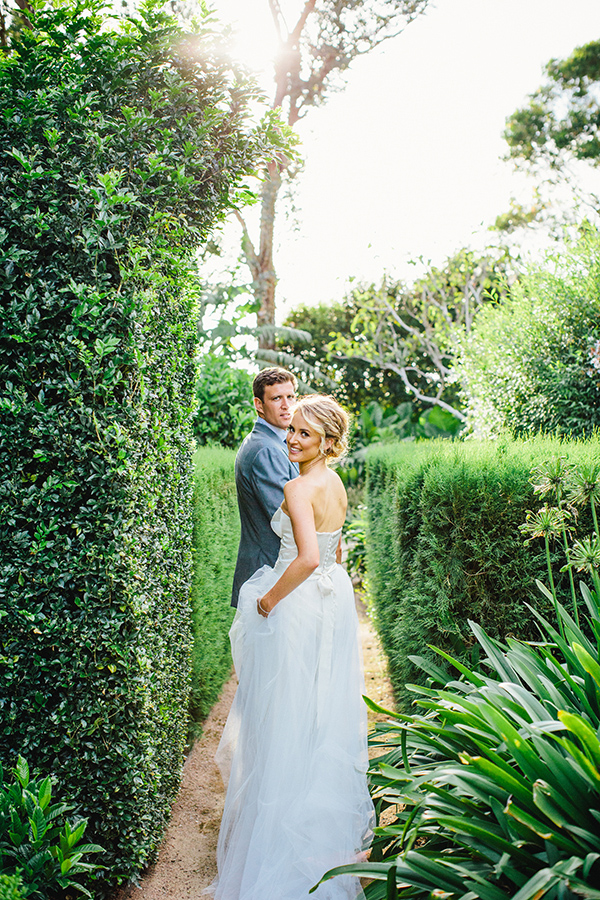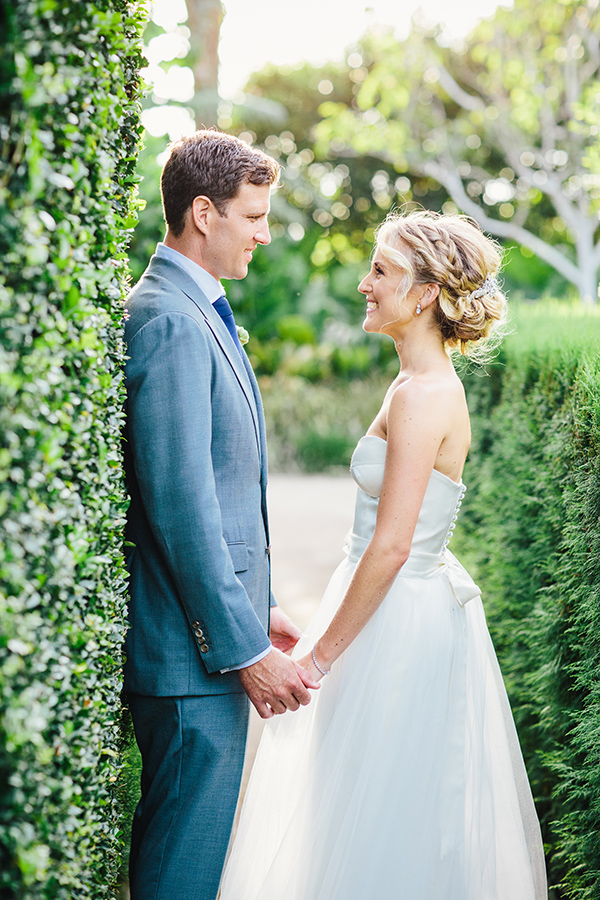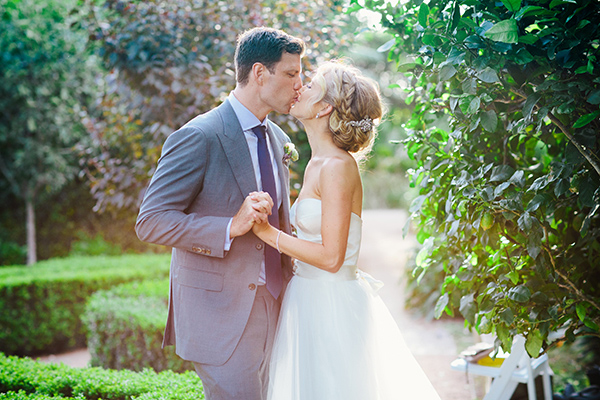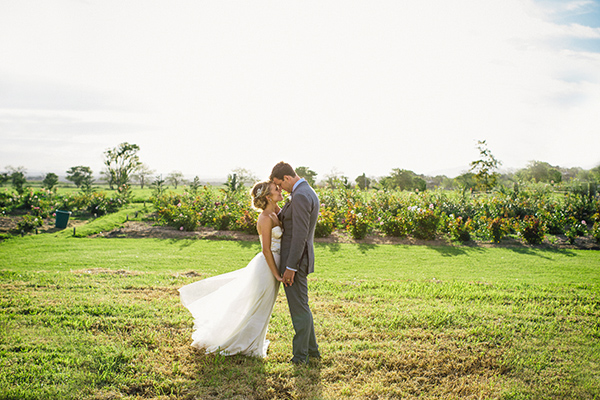 The Men's Look: Because the wedding was in a garden setting we chose something simple. Josh looks great in blue tones so we chose a grey/blue suit with navy ties and dark brown shoes. The groomsmen wore a similar colour but a shade darker.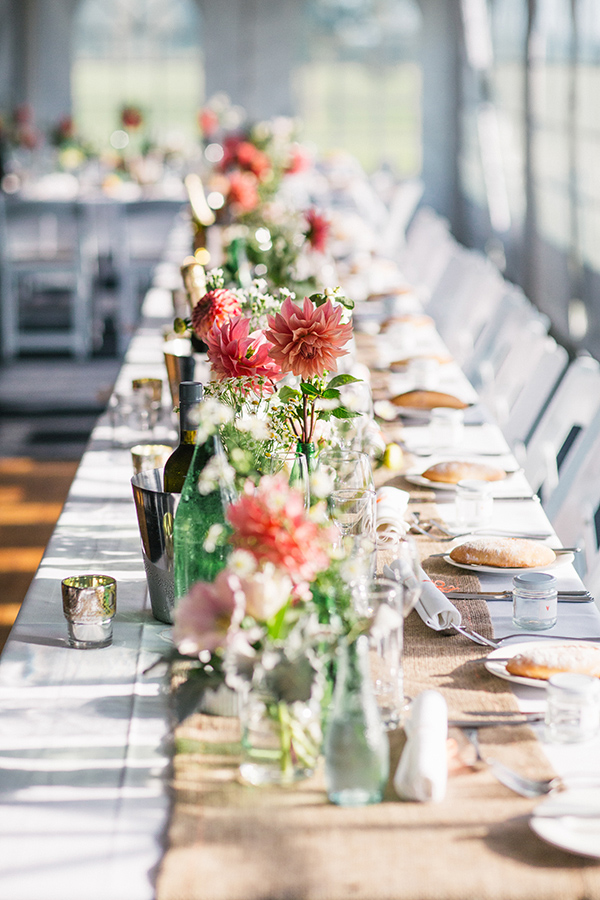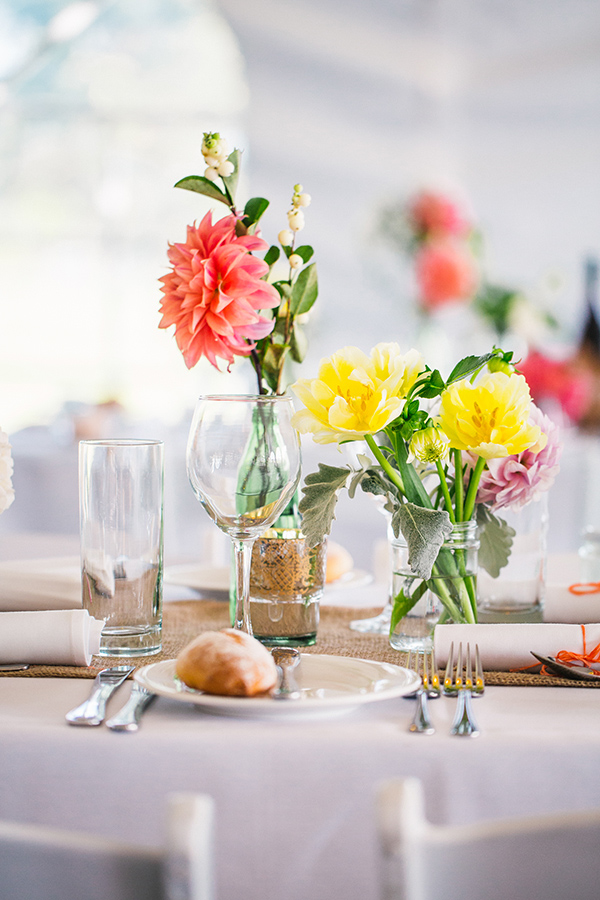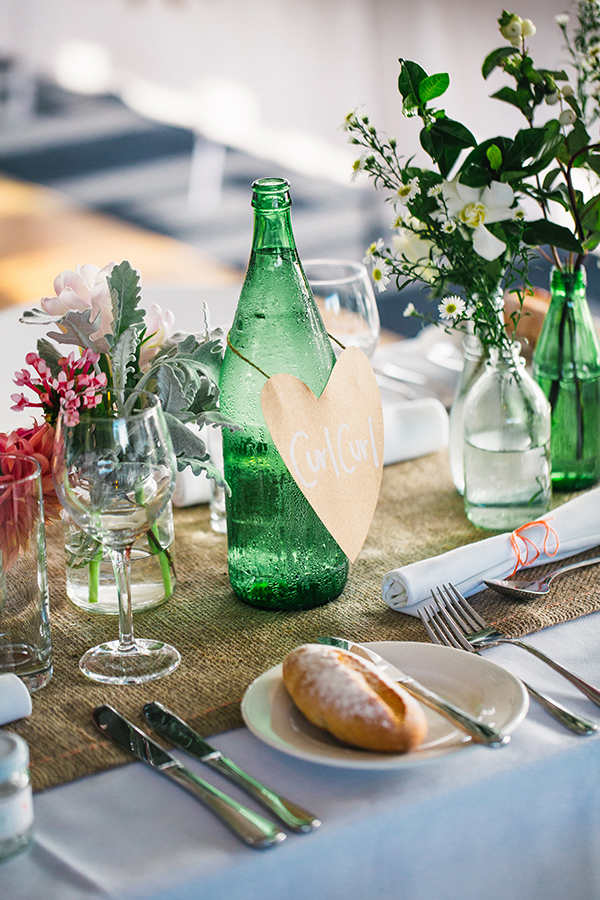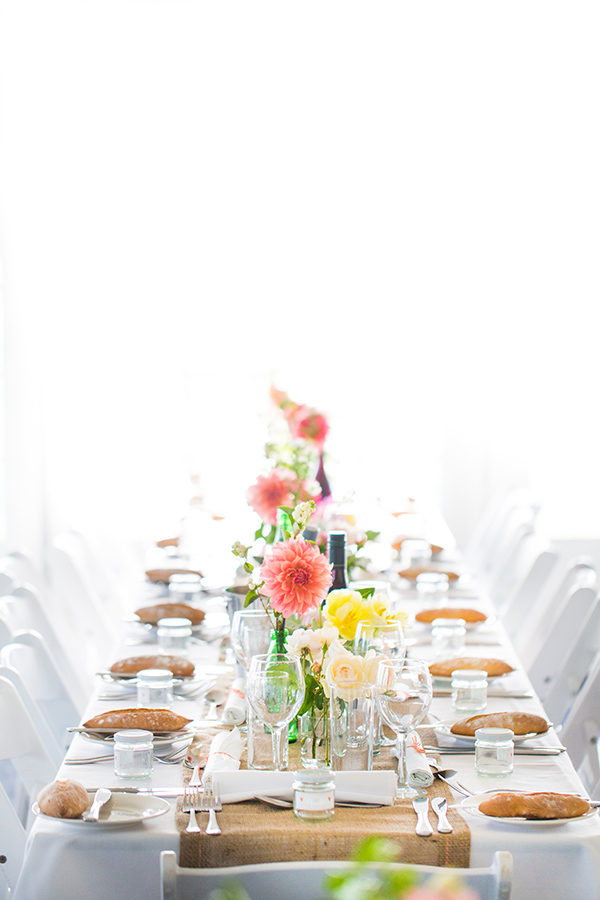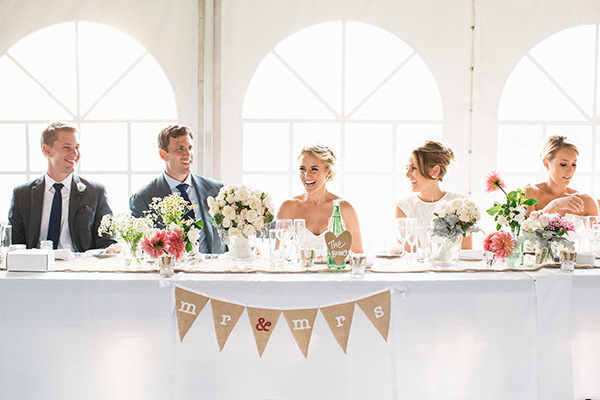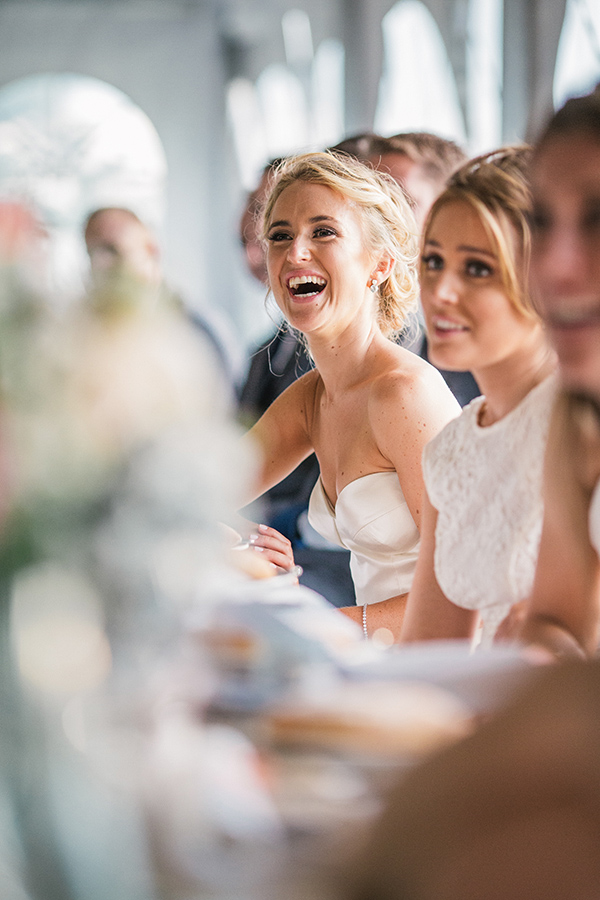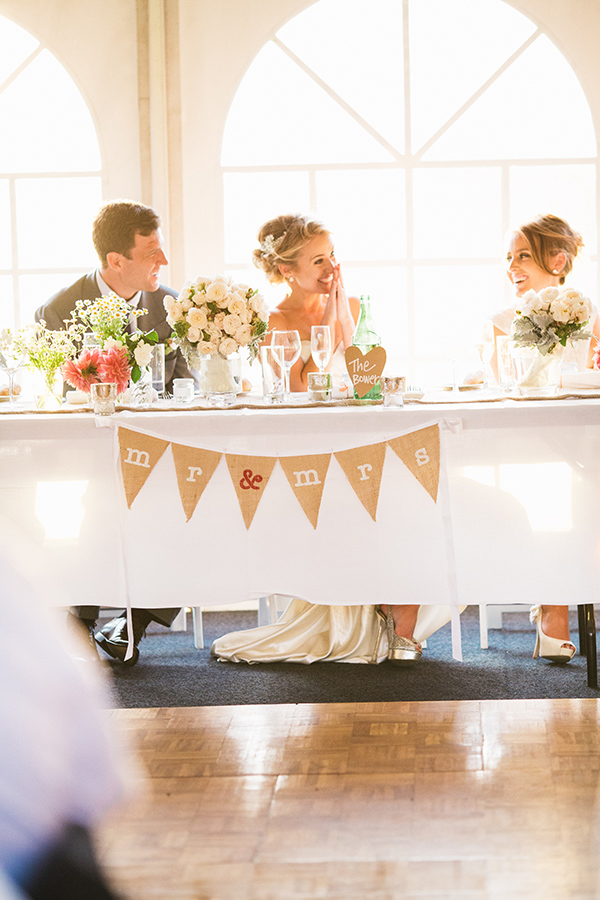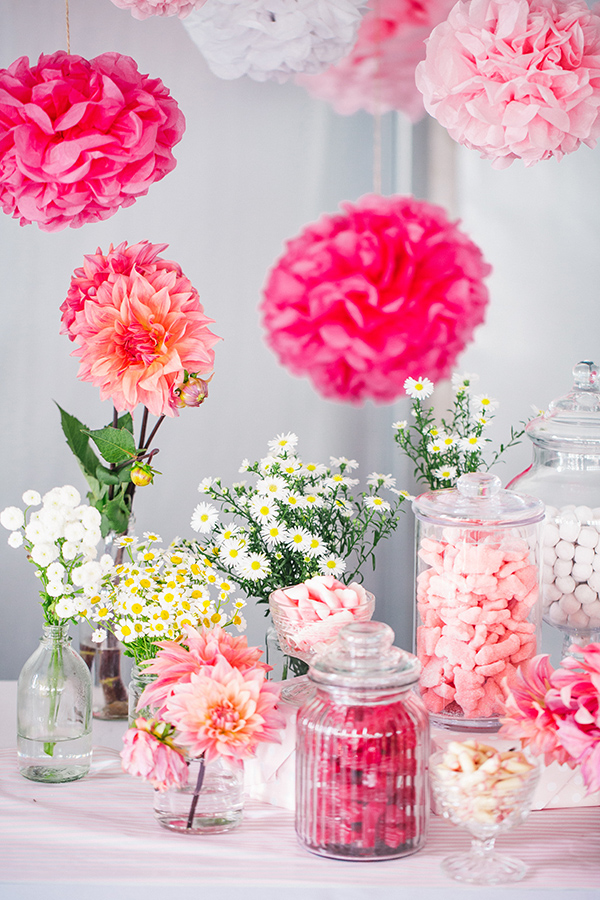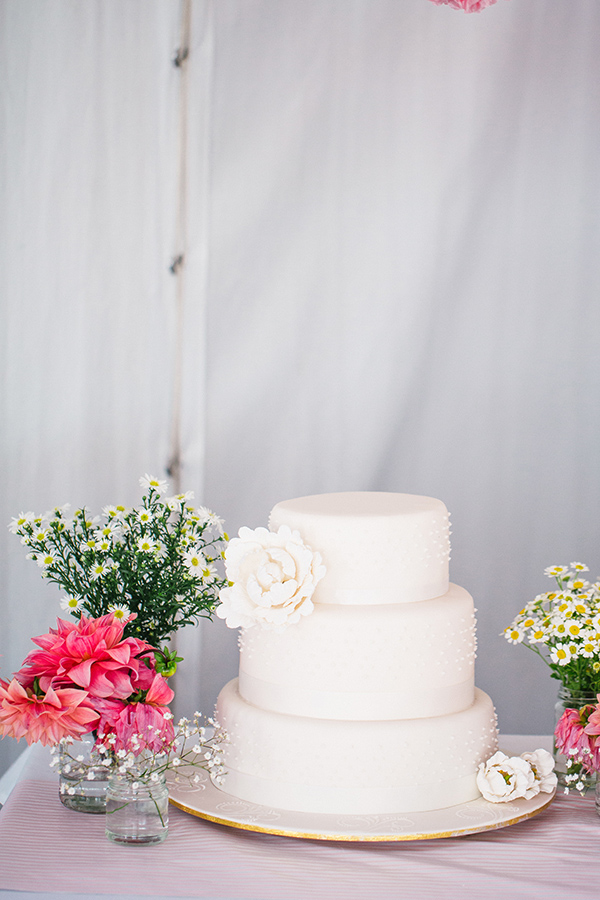 The Advice: Choose something that's not too 'of the minute fashion'. The last thing you want is to look back in years to come and laugh because their outfits are so terrible! Also choose something the suits the various body shapes – you're very lucky if you can find a dress that suits all your bridesmaids.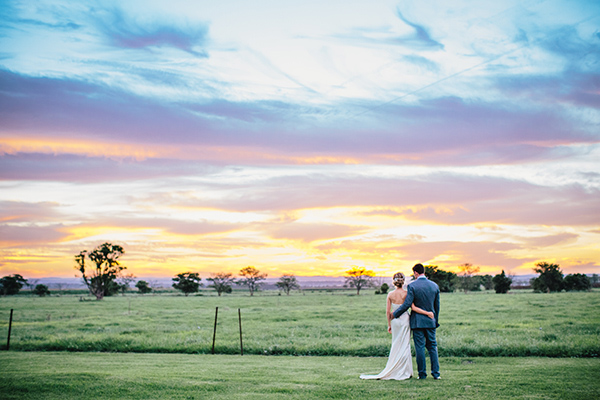 The Wedding Team:
Photographer: Hannah Blackmore Photography
Ceremony & Reception Venue: Merribee
Videographer/Film Maker: Encore Media
Catering: Garnish Creative Catering
Florist: Shady Fig
Cake: Elegant Eats
Wedding Dress & Bridal Accessories: Johanna Johnson
Bridesmaids' Apparel & Accessories: Zimmerman
Groom's Apparel & Accessories: P.Johnson Tailors (suit), Aquila (shoes)
Groomsmen's Apparel & Accessories: Peppers Formal Wear
Hair Stylist: Rhiane Schroder Hair & Makeup
Makeup Artist: Claudia Gillett
Rings: Anania Jewellers
Thank you Anna and Josh for sharing your wedding day with us!
Looking for more wedding party style inspiration? Check out this classic bridal party style feature from photographer Sachin Khona!