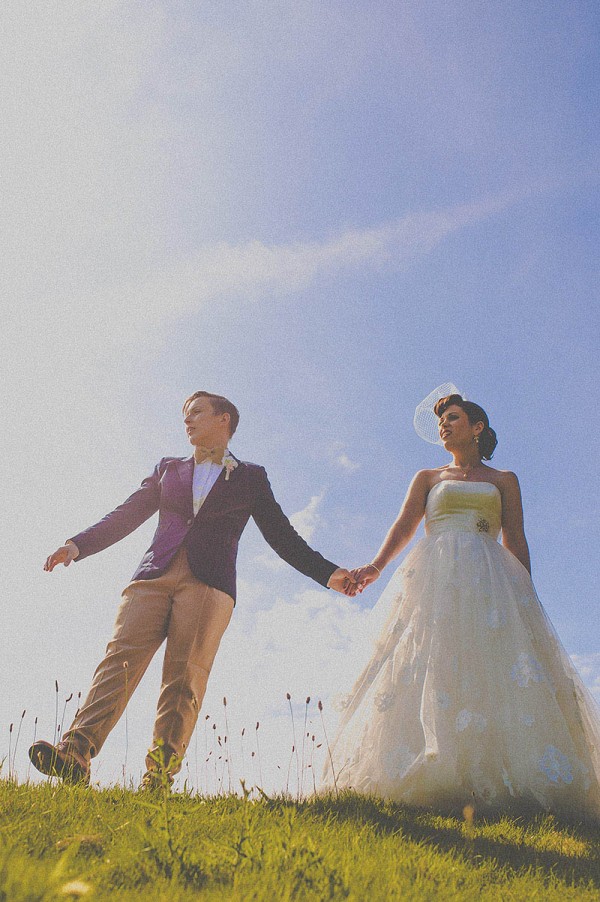 With the 1940s as their overarching inspiration, Carrie and Lorna's wedding pulled elements from their personalities and relationship to form a truly special day for their friends and family. The retro wedding took place at the utterly charming Horetown House where whimsical decor set the scene for a lighthearted and festive celebration. Savo Photography couldn't have done a more perfect job capturing Lorna and Carrie's individual quirks and their deep connection in these portraits that the newlyweds will surely cherish forever!
The Couple:
Carrie and Lorna
The Wedding:
Horetown House, Wexford, Ireland
The Inspiration:
Our overall theme was 1940s vintage paired with personalised and rustic accents. We chose our colour theme to represent our individuality and our pairing: Carrie (purple), Lorna (pink) and Love represented by green. It was quite important to us that our wedding was individual and specific to us, which is why we spent a significant amount of time on hand made and personalised items. We wanted everyone to be comfortable so chose outfits that suited peoples personal comforts and personalities.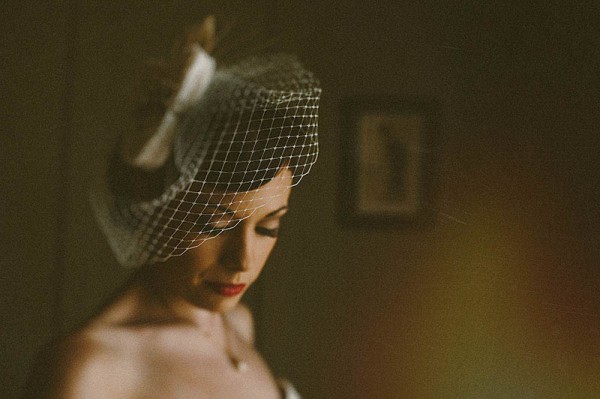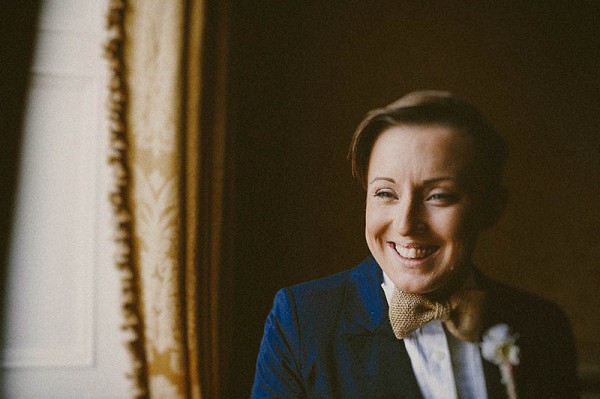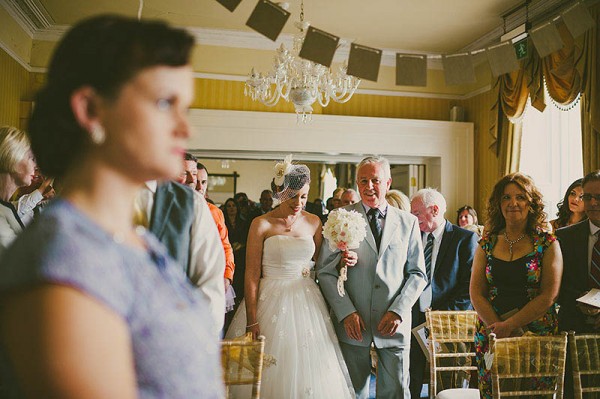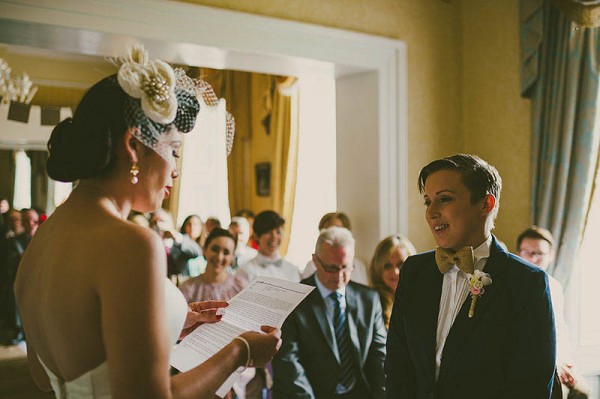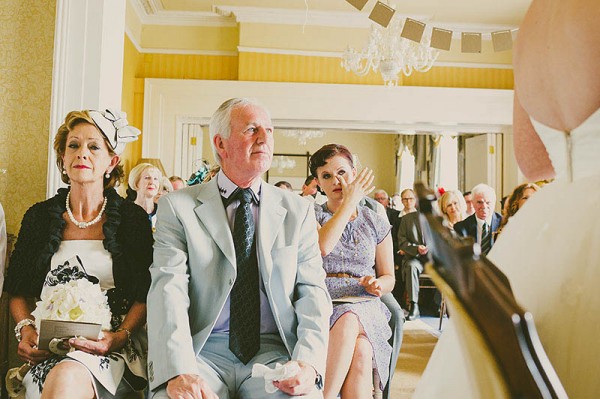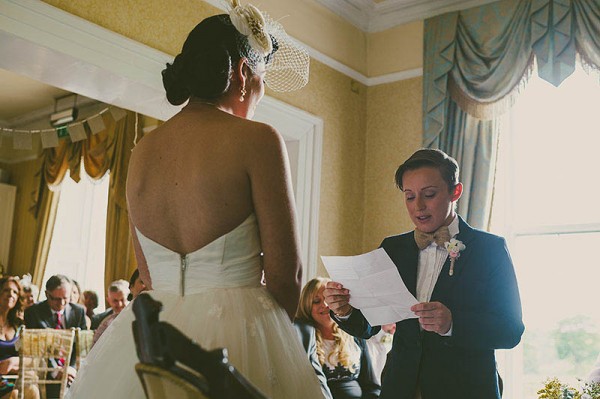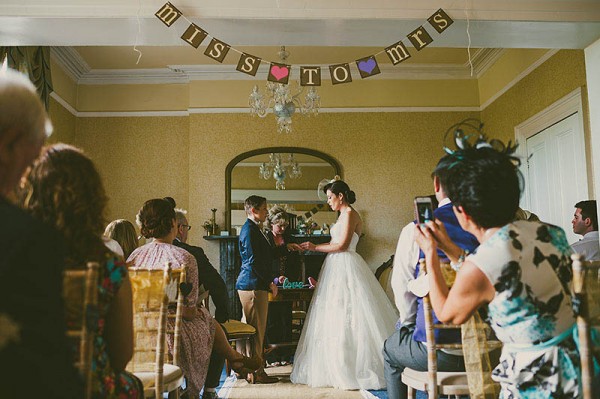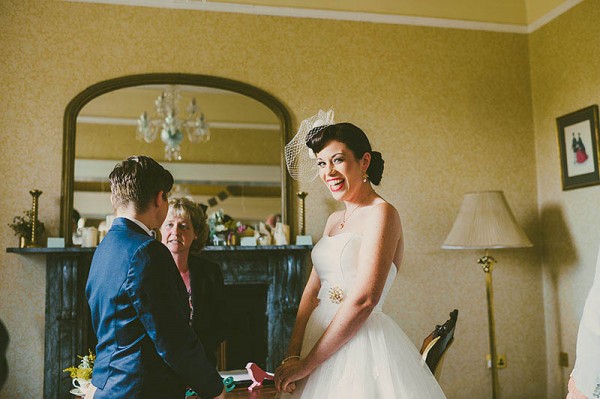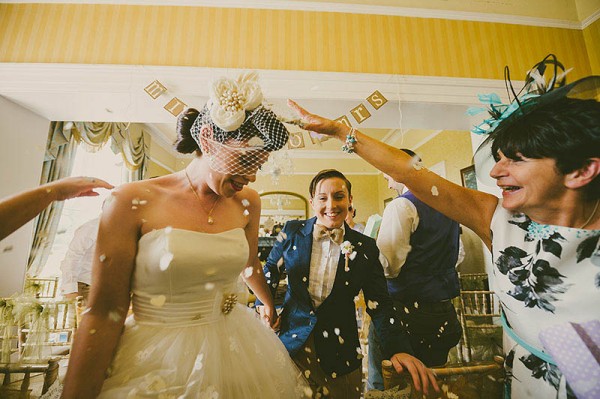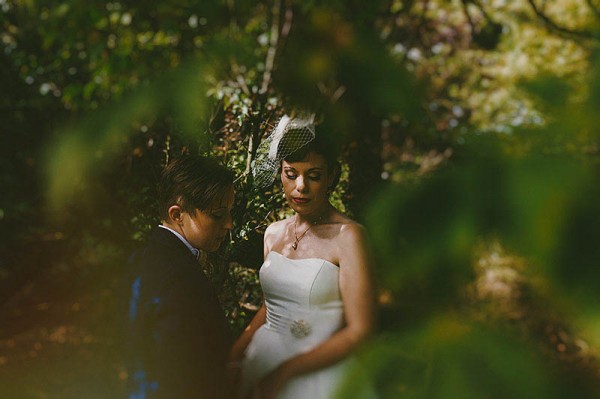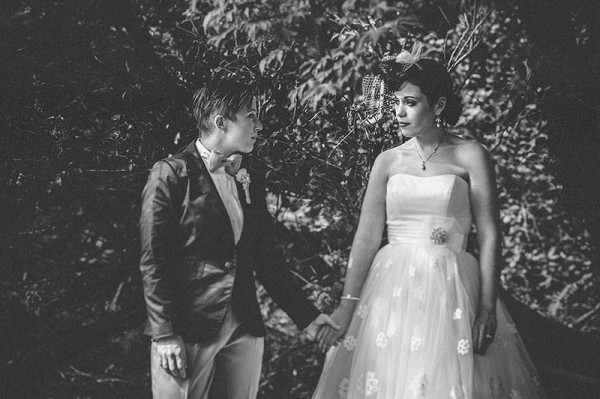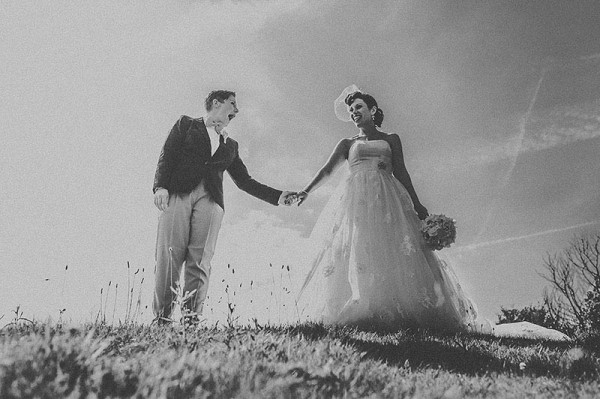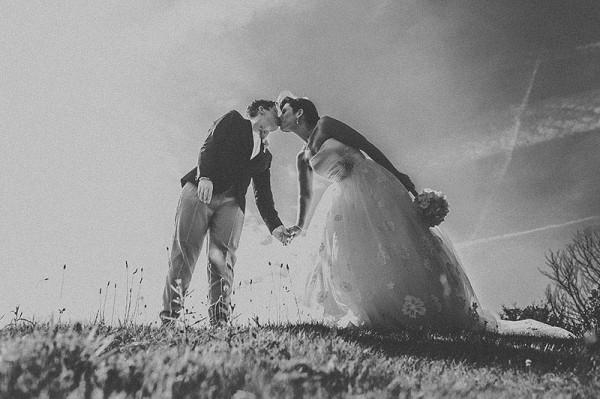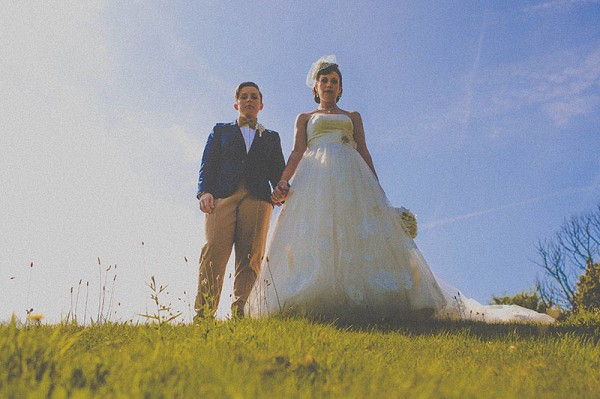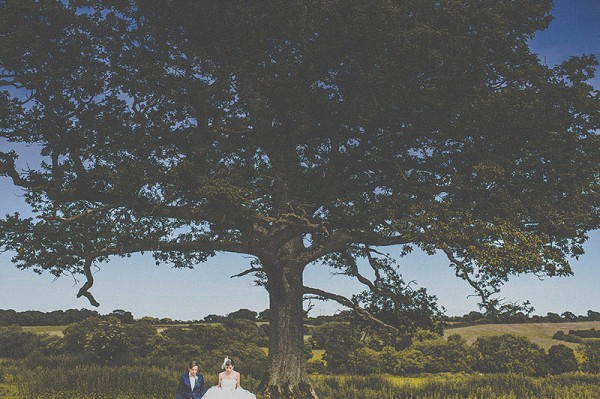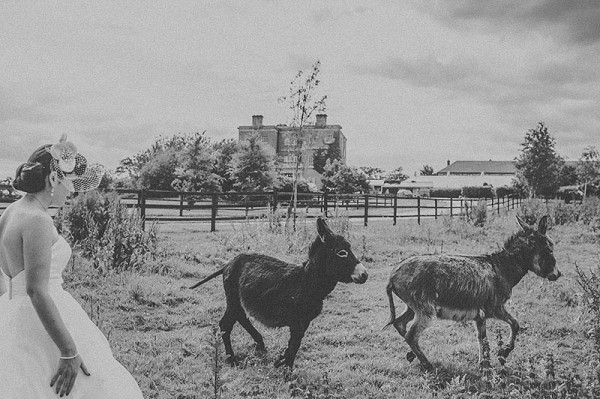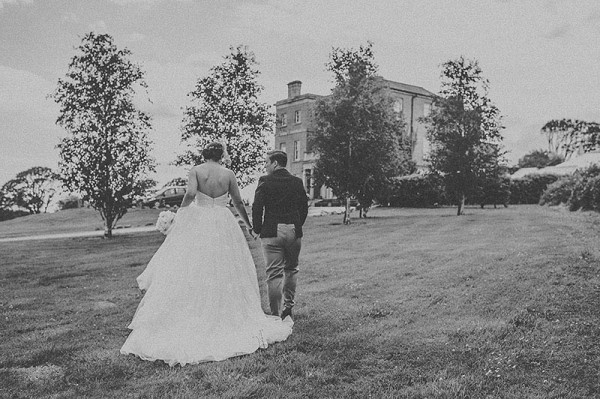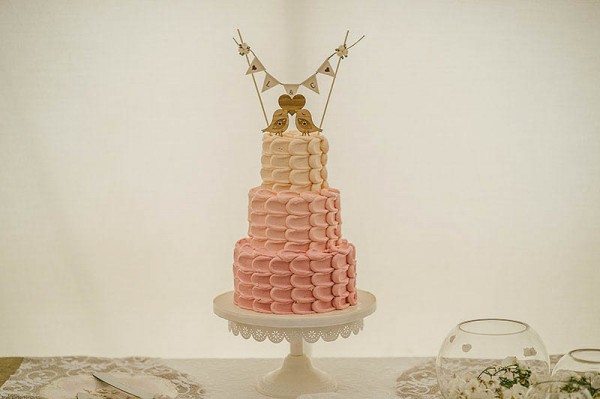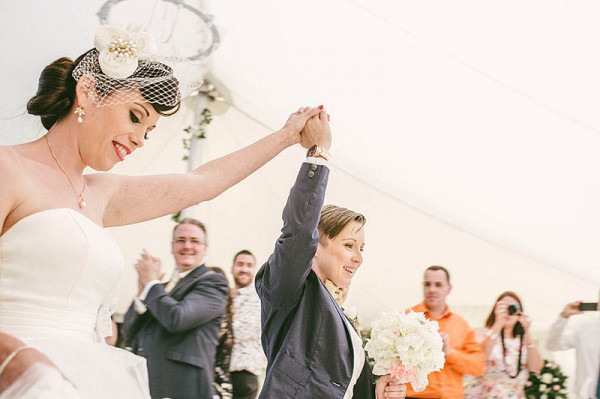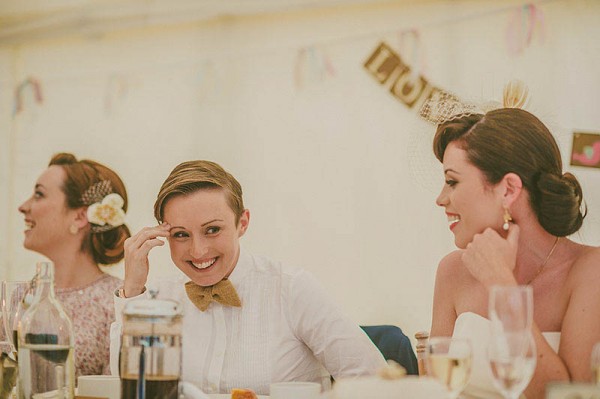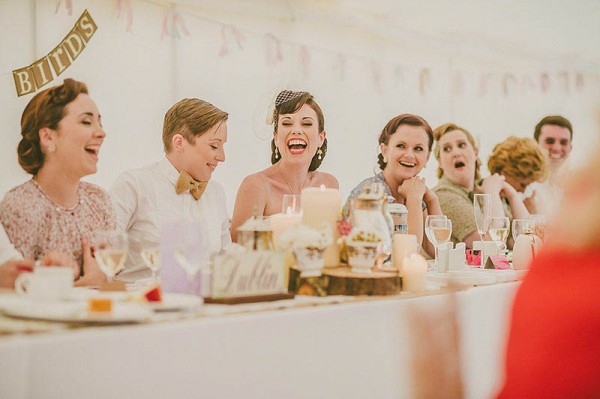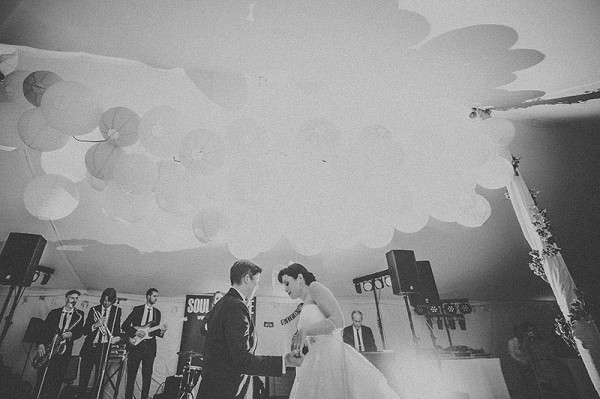 The Moments:
We absolutely enjoyed the whole day from beginning to end. Every moment stood out; from getting ready with our bridesmaids, to our sentimental and teary vows, to getting showered in the words of Oscar Wilde, playing connect four whilst listening to the Bugles Babes, dancing to The Script's 'For the First Time', to getting to press the giant red button for the fireworks – everything was better than our wildest dreams.
If we had to say what was our favourite thing about out wedding – it would have to be the general feeling of acceptance and celebration afforded to us by our beautiful friends and family. When it came to our guest list expectations, given the 'new age' nature of our wedding, we only ever imagined that we would have a small turn out, and an awkward one at that. Although we had been "out" for a long time, we had never spoken to a lot of our extended family about our relationship. So for some of them, we believe the wedding invitation was the first time that some of them knew that their family member was marrying a woman. So, when all of both our families, from all corners of the world turned up, were so heartened. We were blown away throughout the day by how special and how normal we were made to feel by our vendors and our guests. The overall feeling of love, harmony and equality was completely over whelming and it was a day that we know we and our guests will remember fondly for the rest of our lives.
The Wedding Team:
Photography – Savo Photography
Venue – Horetown House
Bridal Bouquet – HeatherVintage88
Reception Flowers – All About Weddings
Cake – The Cake Cuppery
Officiant – Noeline Long
DJ – Dublin DJs
Cocktail Hour Music – Bugle Babes
Reception Music – Soul Purpose
Hair & Makeup Styling – The Powder Room Girls
Lorna's Wedding Attire – Luv Bridal
Carrie's Bridal Attire – Seed, Charles Tyrwhitt
Lorna's Accessories – Divine Wedding Designs
Carrie's Accessories – amy2004marie
Rings – Weird and Sons, Rosendorff's
A special thanks to Savo Photography for sharing Lorna and Carrie's charming Irish wedding with Junebug! For more retro wedding inspiration, check out Valerie and Erik's mid-century inspired wedding at the Madonna Inn.