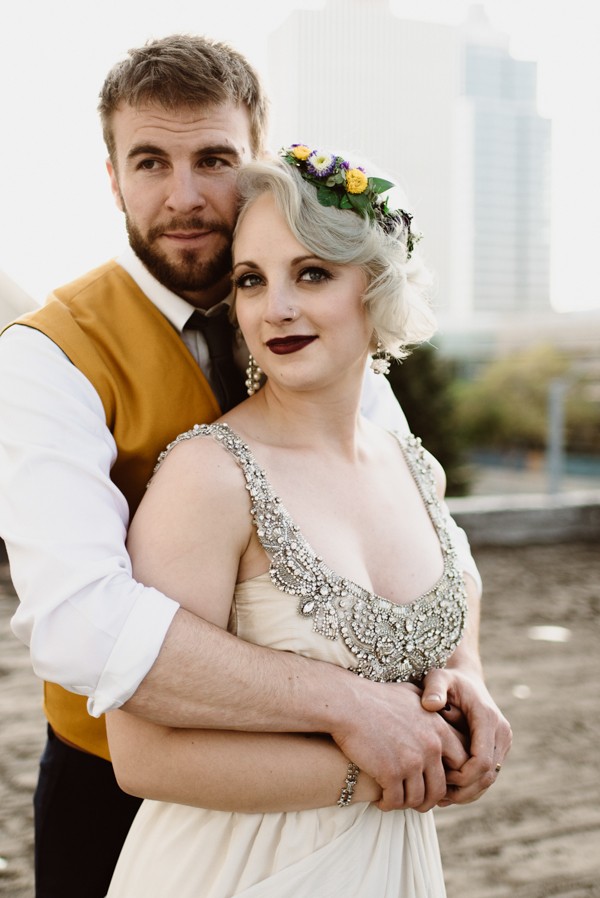 We always love a good warehouse wedding, and Bethany and Kyle's is no exception! In order to accommodate a guest list of 420 for their Edmonton wedding, the couple revived a previously abandoned venue called Red Strap Market. Tall ceilings, whitewashed industrial vibes, and casual minimalist decor were the name of the game for this glam jewel-toned wedding. Bethany wore an amazing beaded Anna Campbell bridal gown and chose a romantic, moody makeup palette to complement her fair skin. Between the sweetest couple portraits and an emotional ceremony, Wolf 'N Fox Photography captured every single moment of this wedding beautifully!
The Couple:
Bethany and Kyle
The Wedding:
Red Strap Market, Edmonton, Alberta, Canada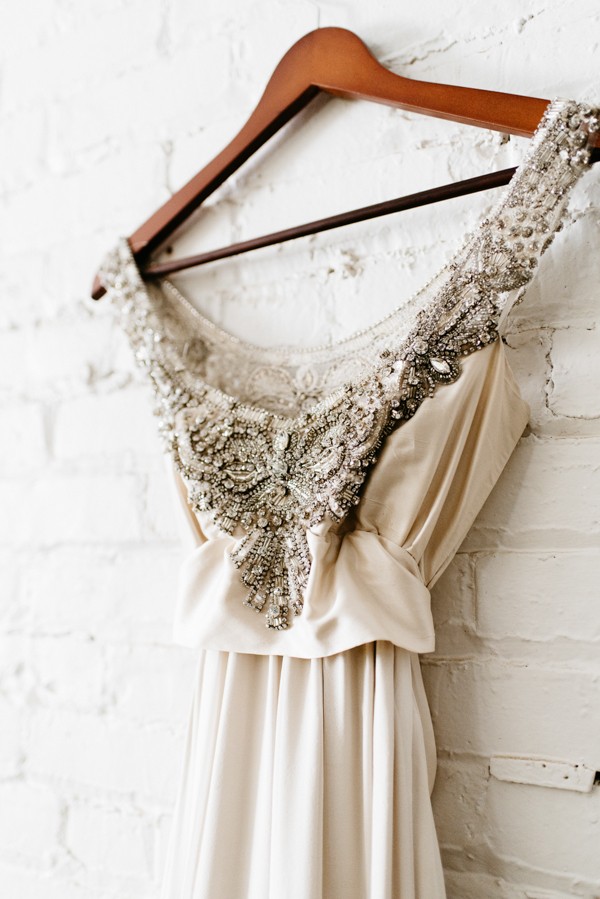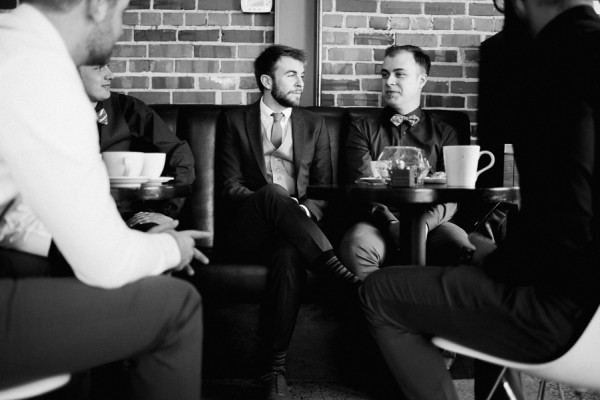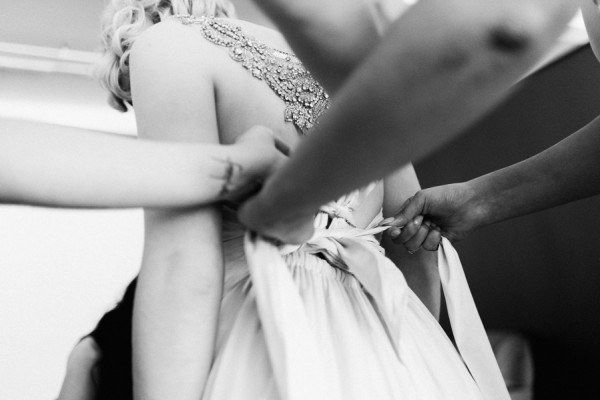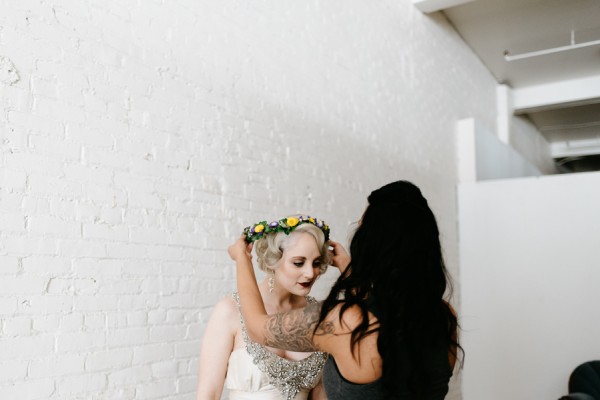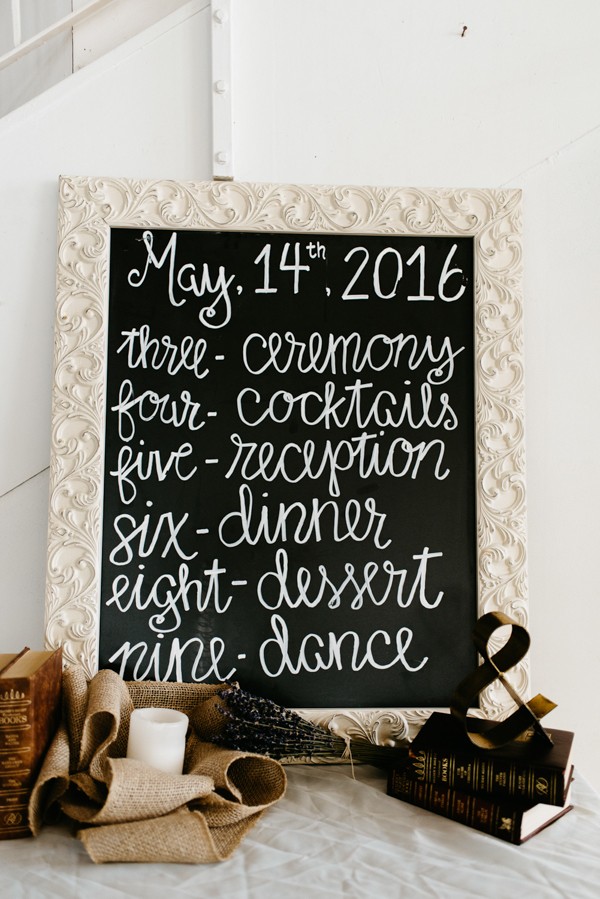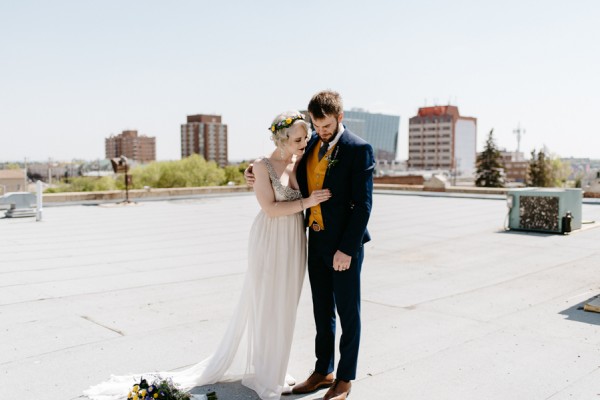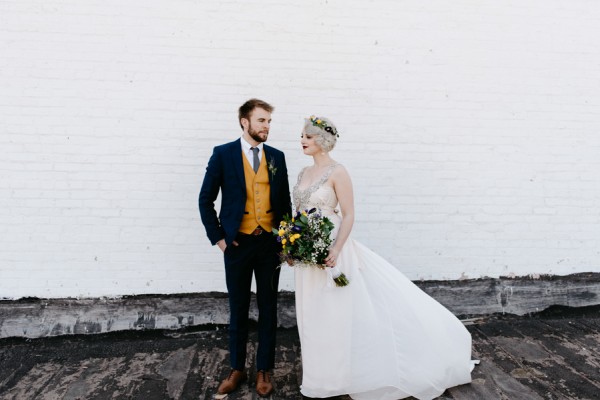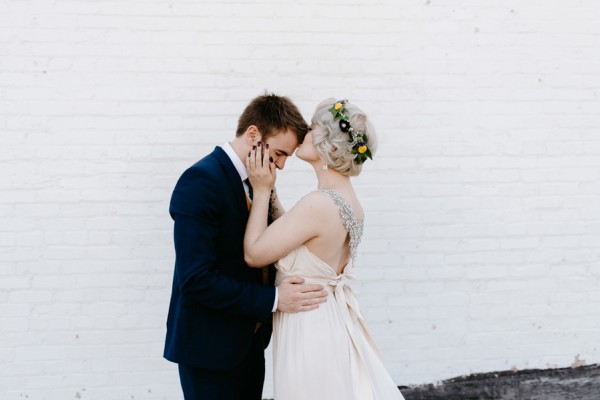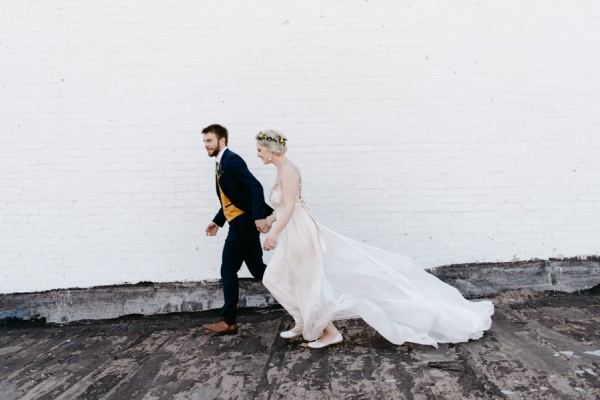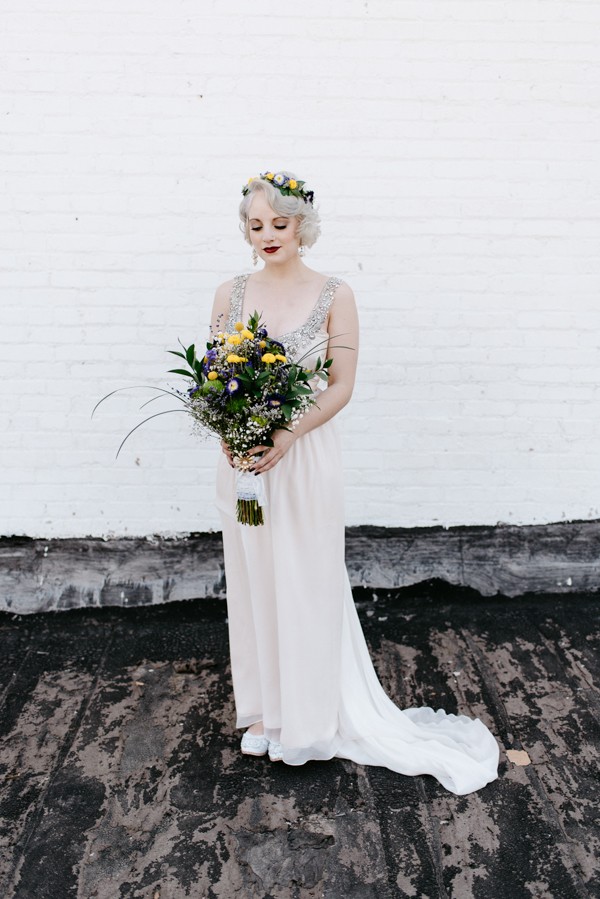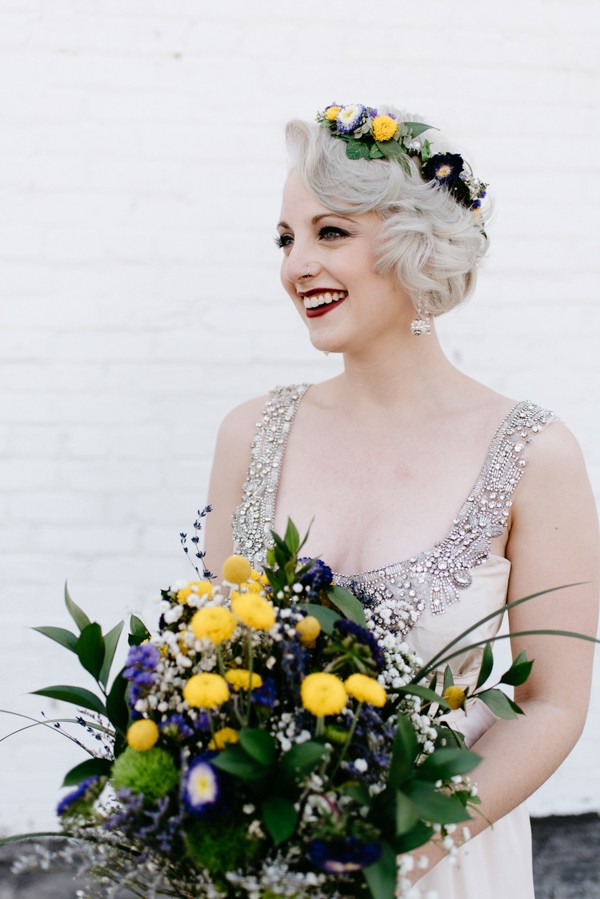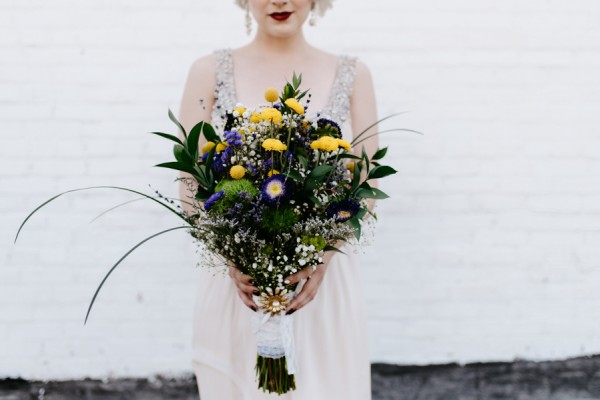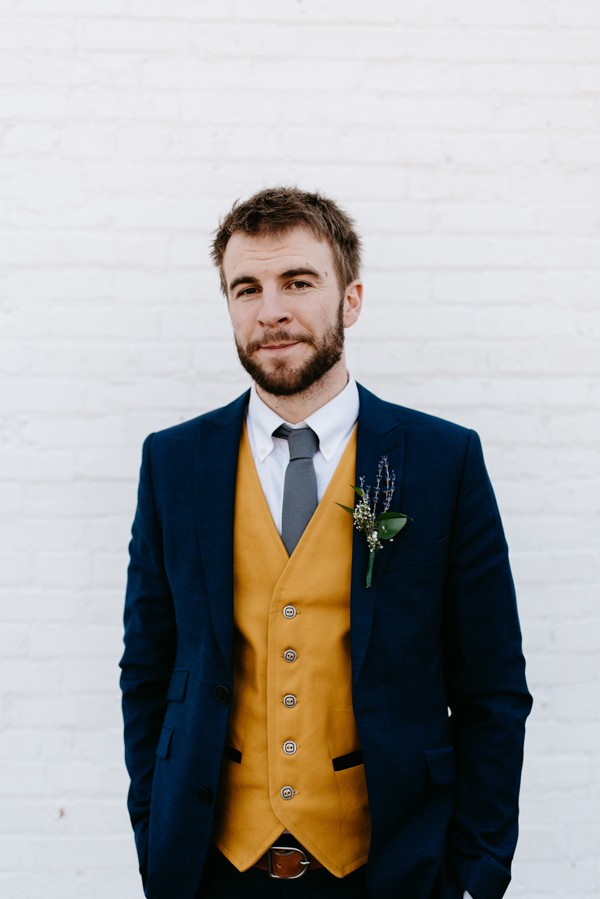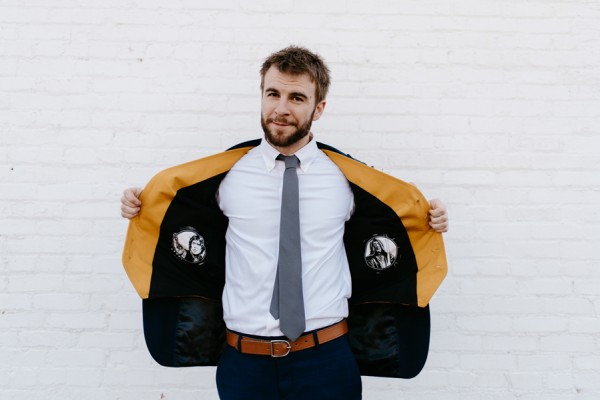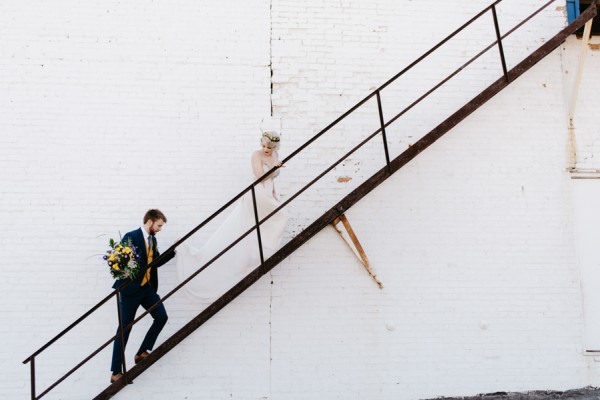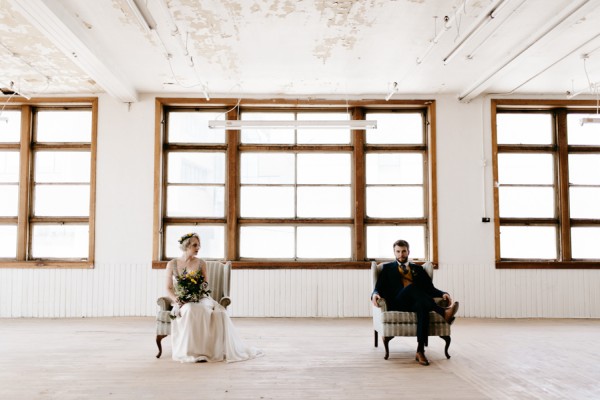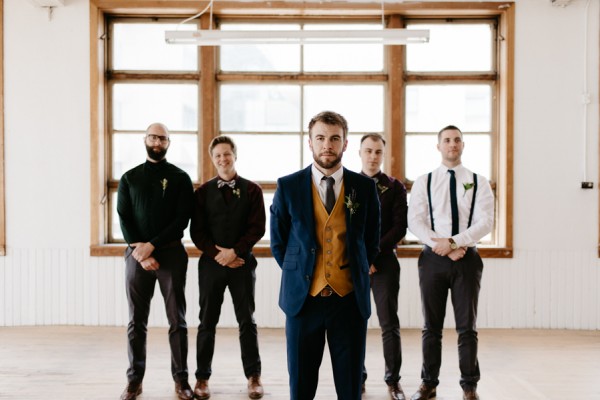 When people offer to help, take them up on it! It can be hard to let go, especially when you're going after a specific vision, but don't try to do it all yourself. Also, expect something to go wrong. No day is ever perfect and if you can let it go, you'll enjoy the day much more! If you do need help, ask for it early. We had a 15 page document for anyone involved that detailed the schedule and roles so there was no confusion and we had wedding directors for the weekend of the wedding so I wasn't asked a single question the whole day. We recruited a huge work force beforehand (over 15 ushers) that were in charge of set up, clean up and the day of!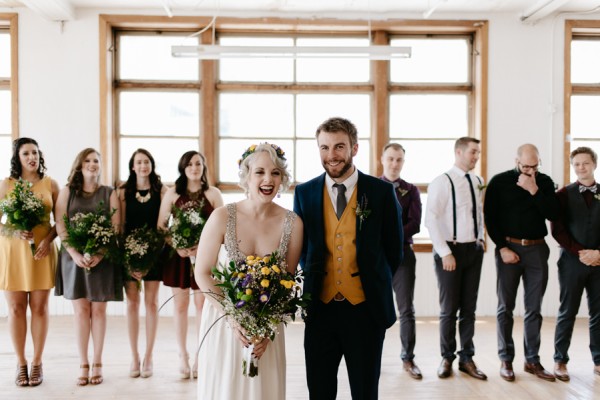 We wanted a wedding where people felt comfortable and welcome, so our bridal party chose their own outfits based on a jewel tone colour palette. We weren't concerned about things matching but wanted to capitalize on the rustic feeling of our venue, since it was abandoned for almost a decade.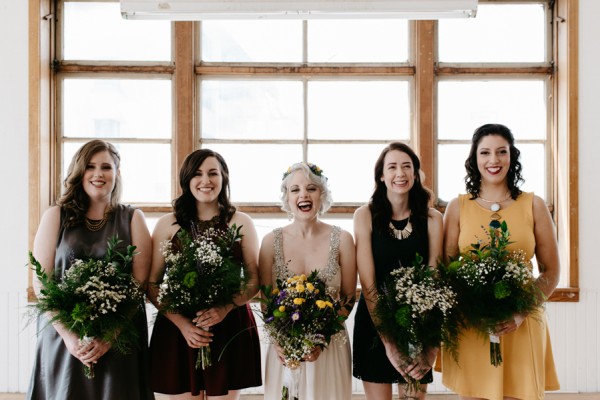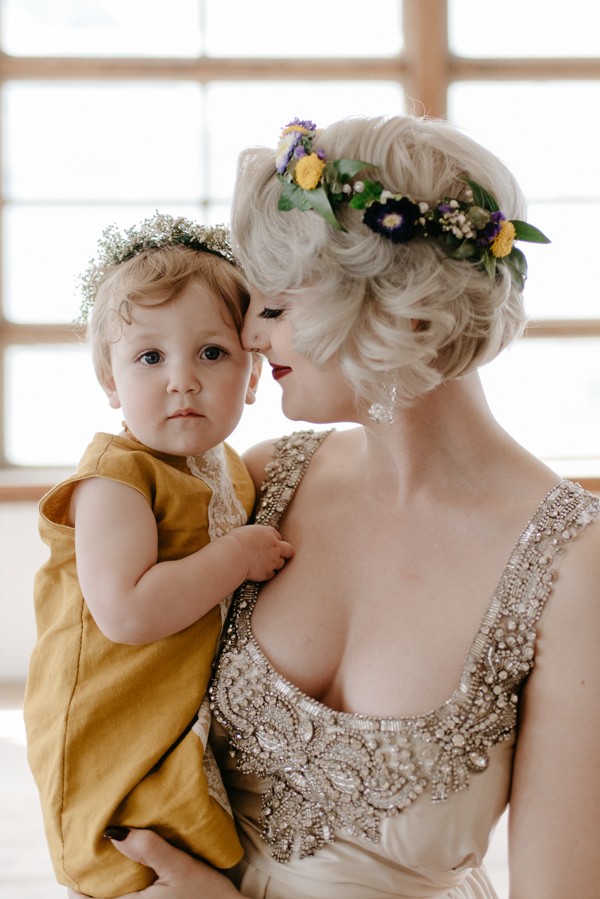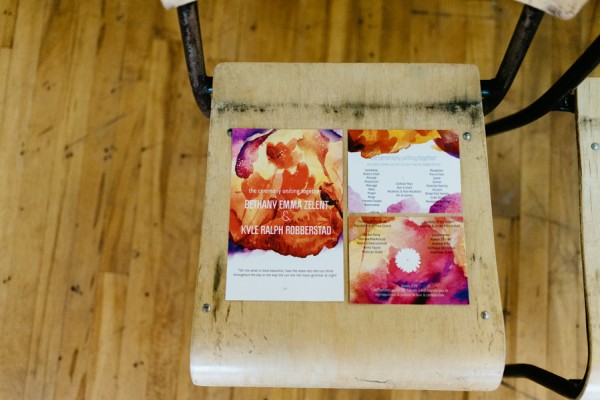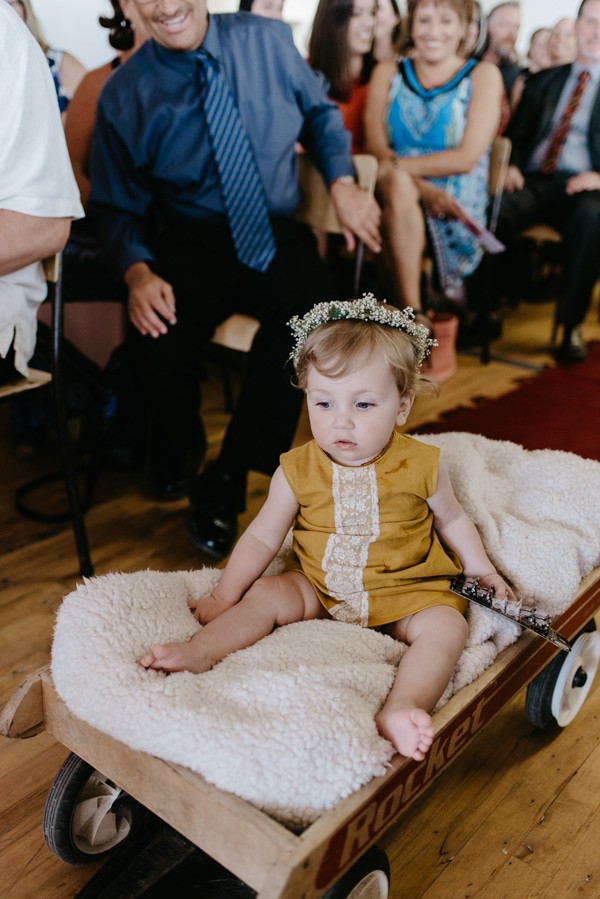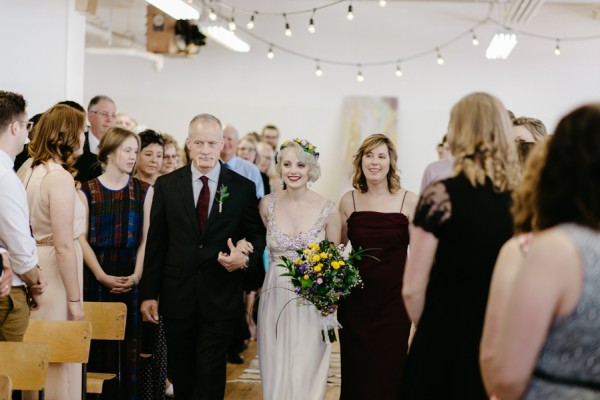 We wanted a large wedding (420 people) and were only engaged for 5 months. For us, the wedding was a day, a party, to begin our marriage so we were both laissez-faire.
Seeing all our family and friends gathered together in one room to celebrate with us was amazing and had more fun in the ceremony than we anticipated. Everything came together better than we could have ever imagined.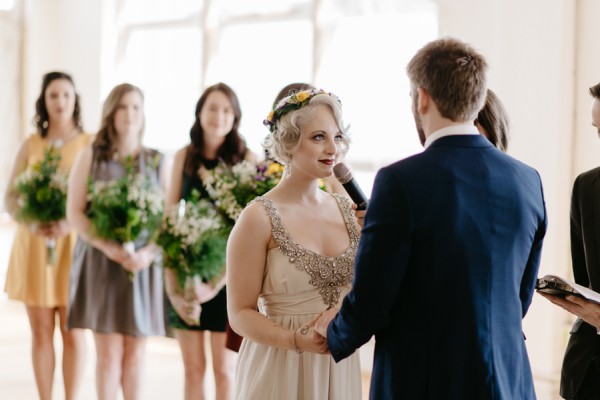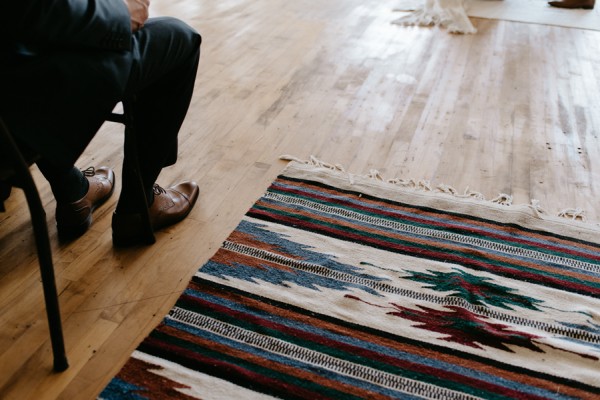 Our ceremony turned out to be our favourite part of the wedding. Kyle's (the groom) sister and brother-in-law both officiated the ceremony and their kids were our ring bearer and flower girl. Our personal vows were honest based on what we have witnessed from other marriages and it was important to us to have God as the centre of our ceremony.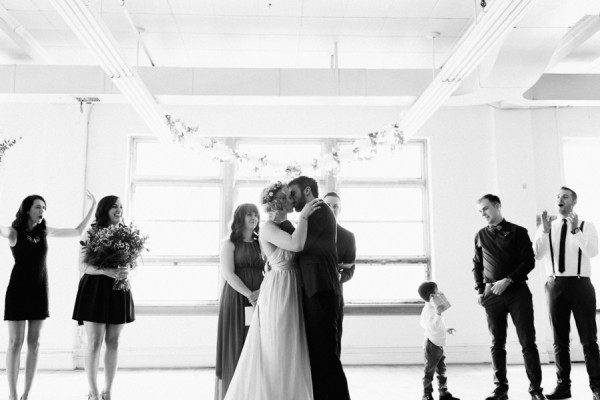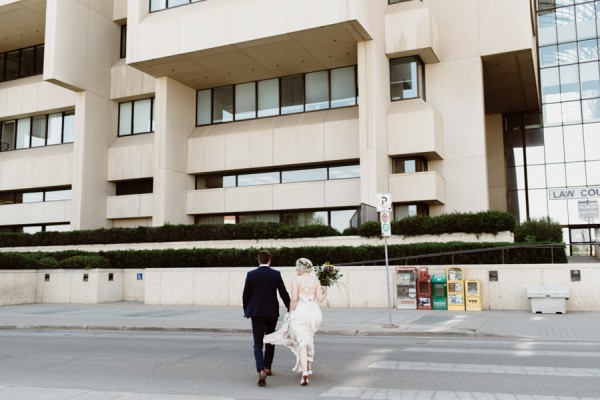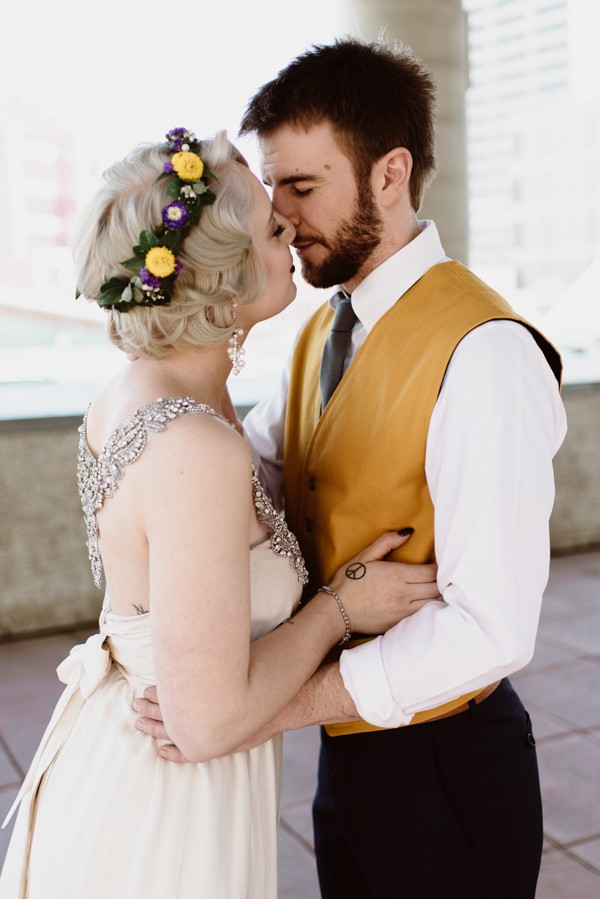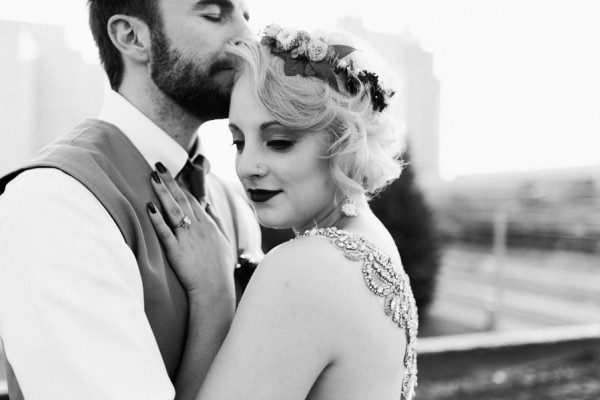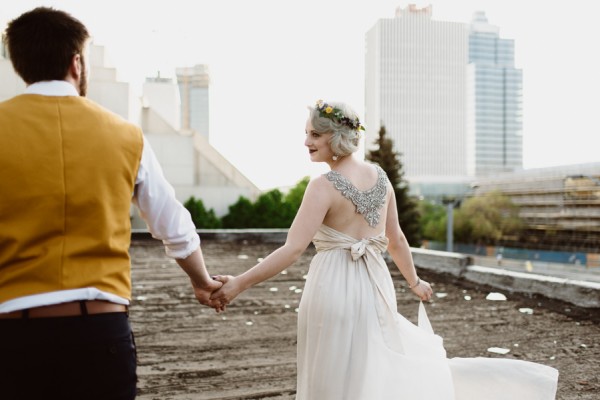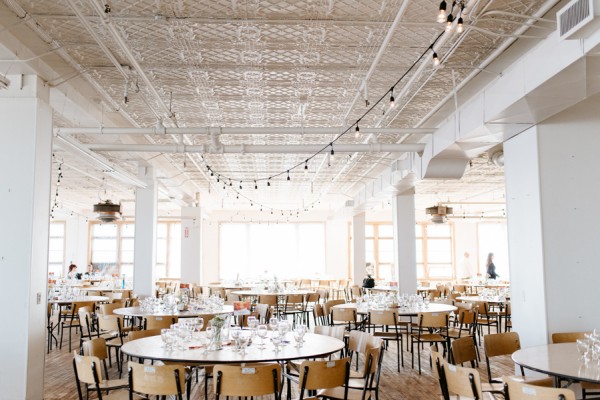 In choosing our style, we always went with the simplest option. For example, all our decor was originally made for bridal showers and we chose not to have linens and instead had wood tables and wood chairs.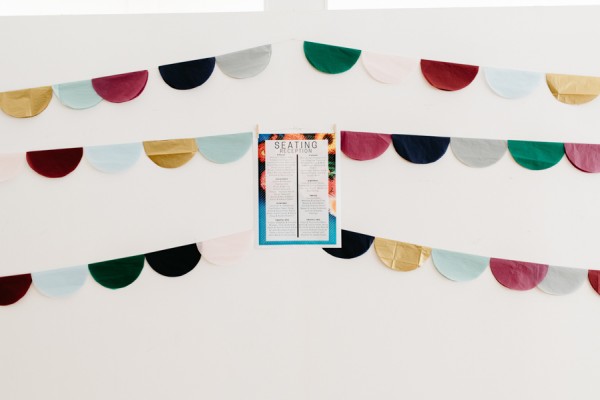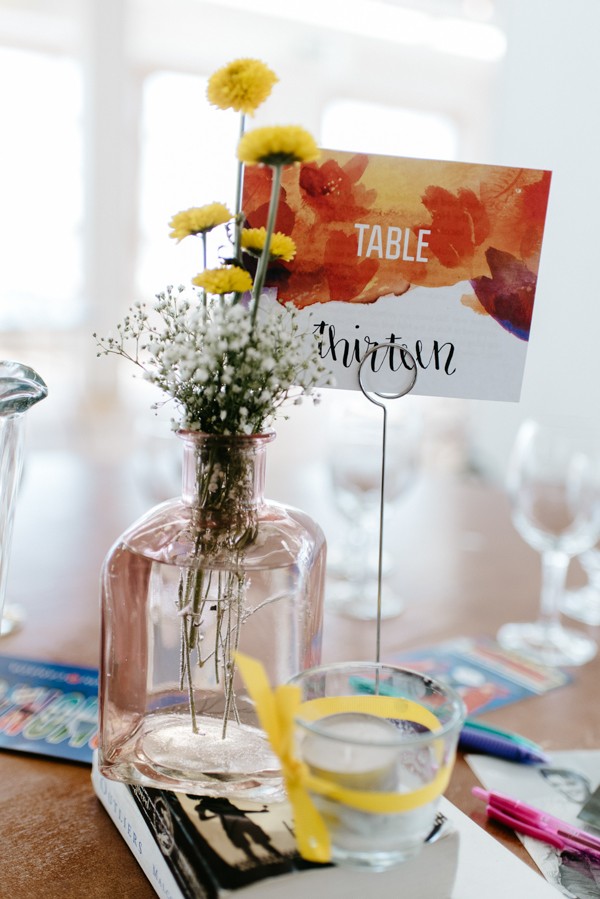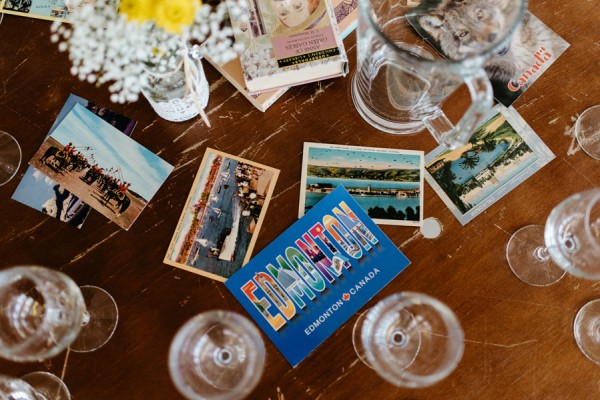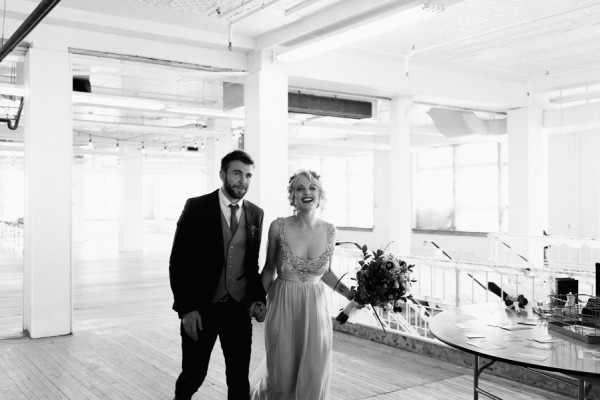 We chose to forgo many "traditions," such as signing of the registry, a bouquet/garter toss, a cake cutting or first dance, to keep it simple. We wanted to start our marriage off with generosity so we took donations for two non-profits instead of gifts and had a non-profit caterer that employs at-risk youth.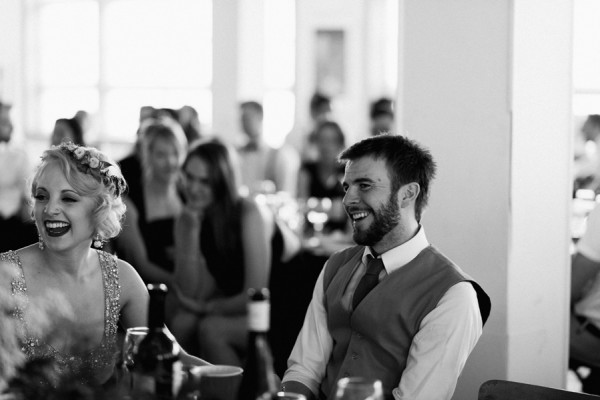 Congratulations to Bethany and Kyle, and a big thanks to Wolf 'N Fox Photography for submitting this wedding to Junebug! Want more glam industrial inspiration? Take a look at this industrial and wood San Diego wedding at Luce Loft!