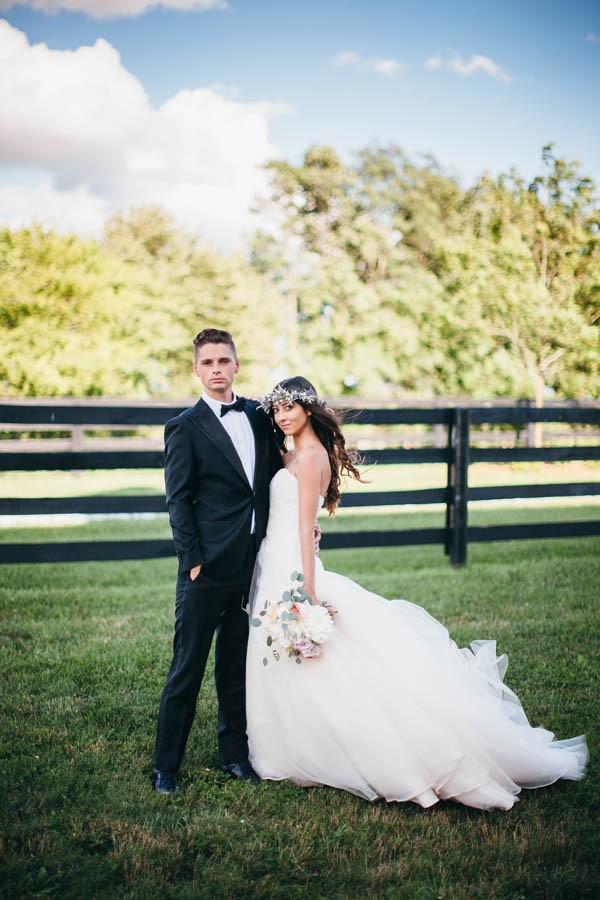 Nicole and Dale brought the very best of California into their Kentucky wedding, wanting both of their hometowns to be represented. Having first met in California, they wanted to make sure that the state was represented as equally as their new home, so they brought in oranges from Orange County and vintage post cards from the Derby, Disneyland, and Laguna Beach. The venue itself, Long Ridge Farm, was a true representation of Kentucky. Firm Anchor Photography captured all the sweet moments from Nicole and Dale's big day, starting with their emotional first look. The look on Nicole's face in that moment says it all.
The Couple:
Nicole and Dale
The Wedding:
Long Ridge Farm, Shelbyville, Kentucky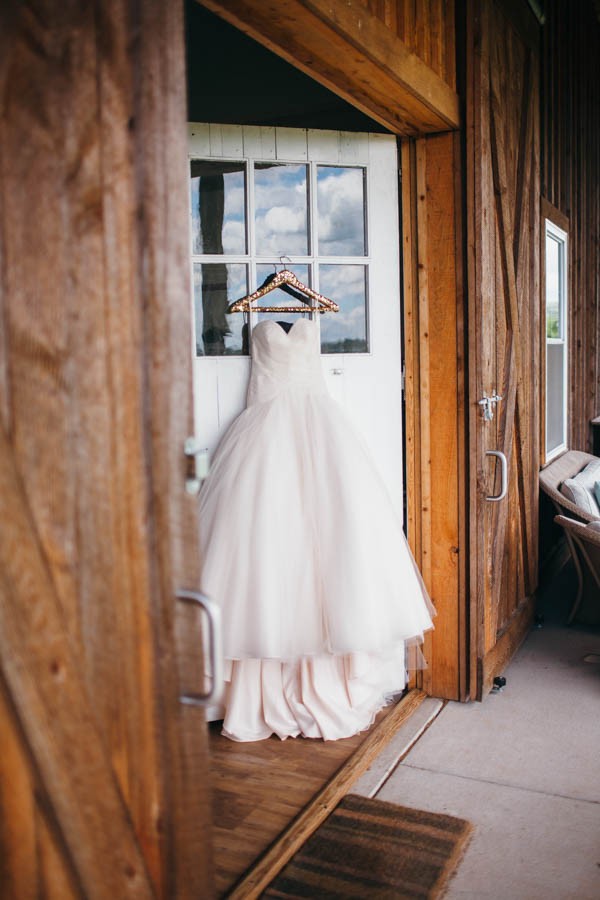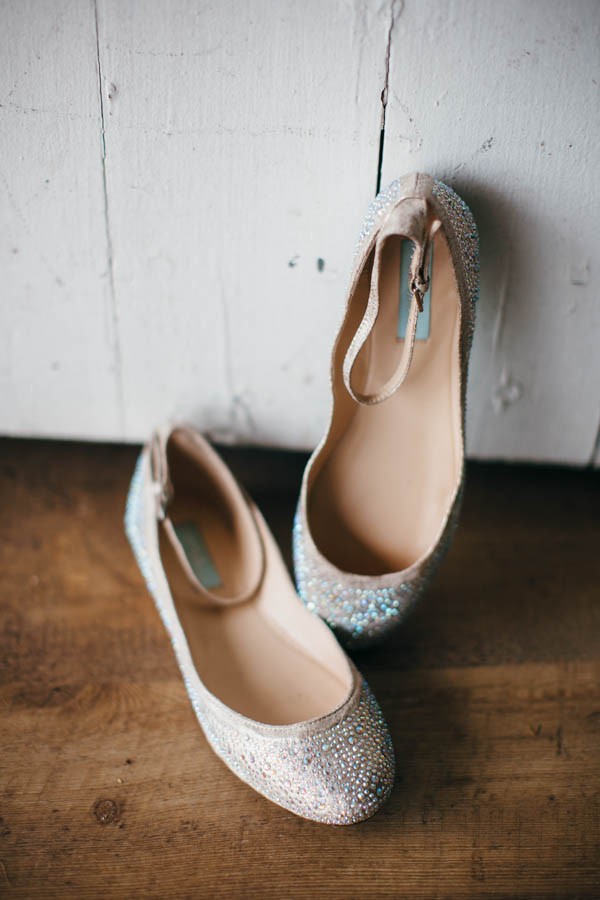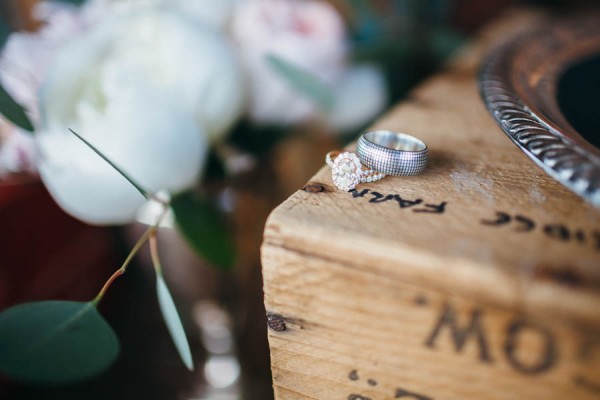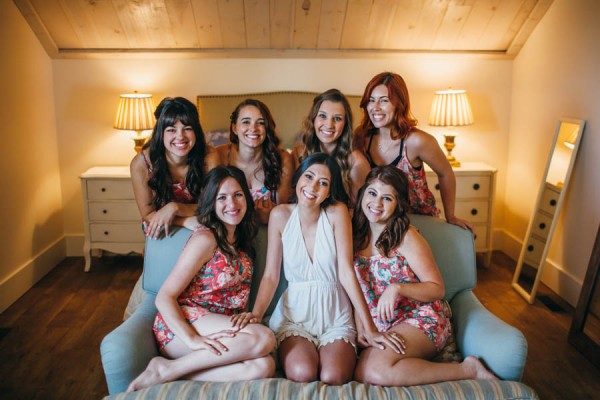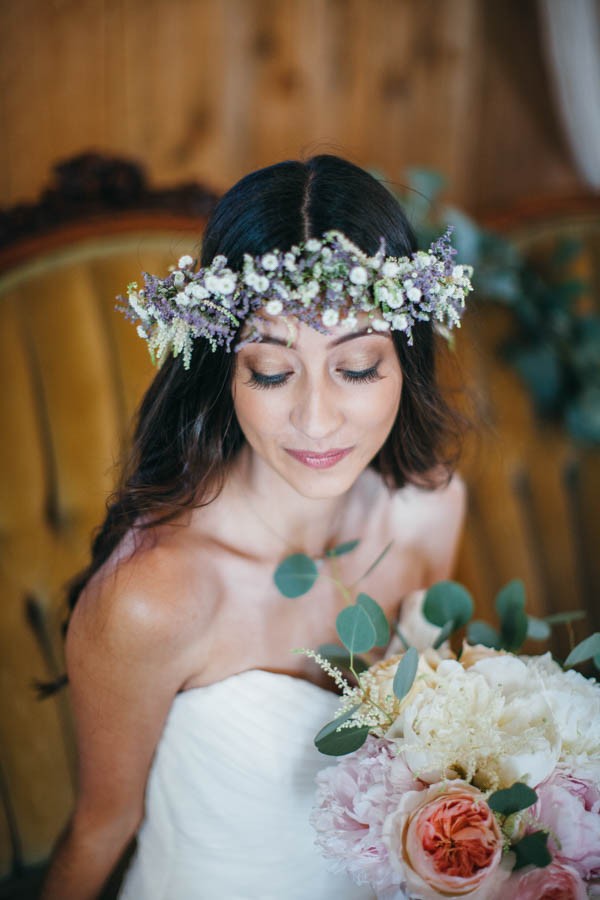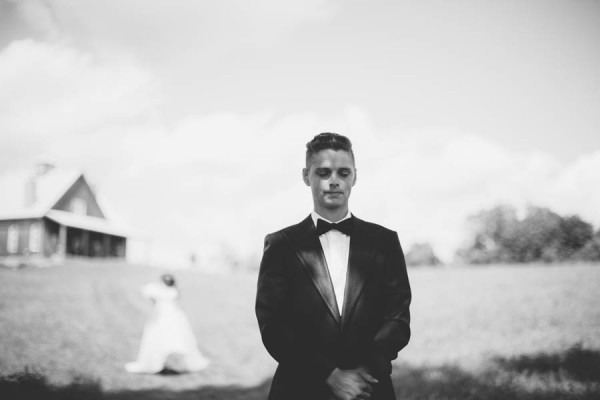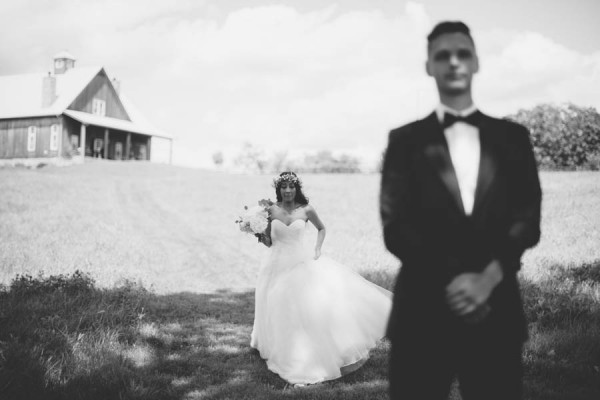 I am so glad that we decided to do a first look. Not only did it not take away from the ceremony moment, it gave us our two most beautiful memories that day. I will never forget the nerves and butterflies as I made the long walk down the hill to the wooded area where Dale stood with his back to me. I cried happy tears all the way down to him.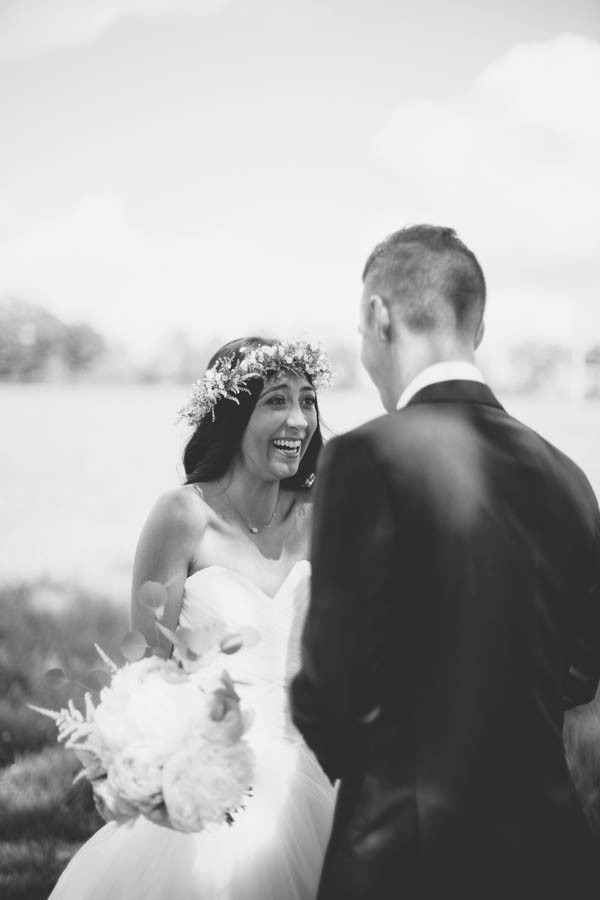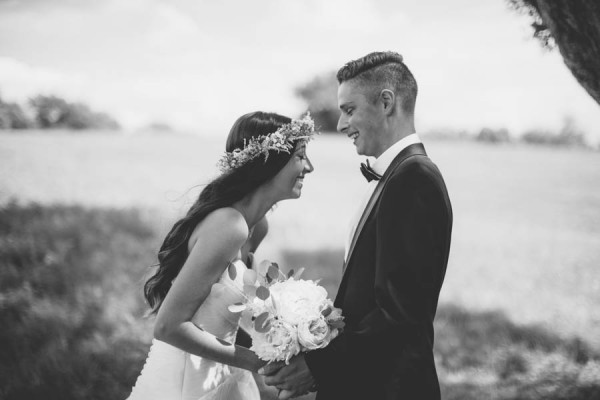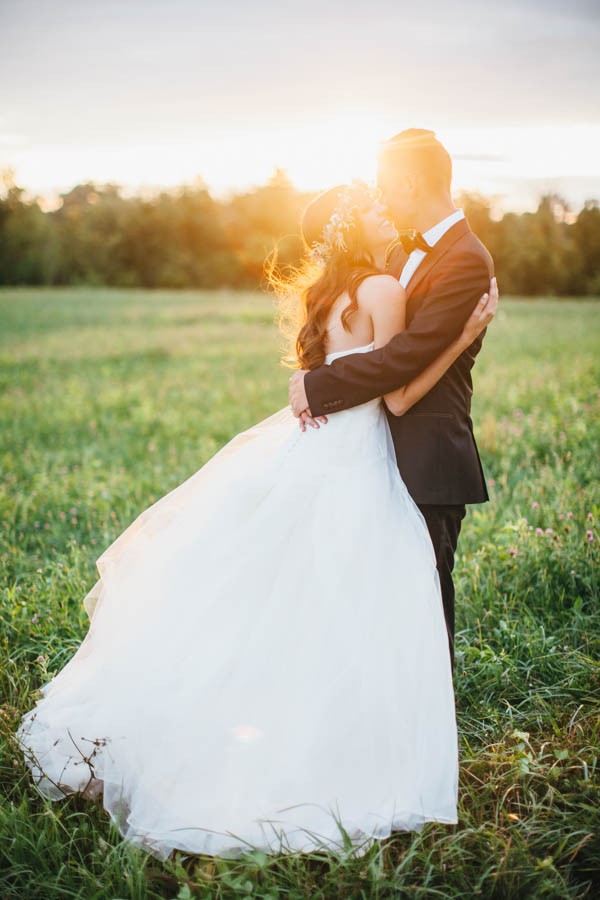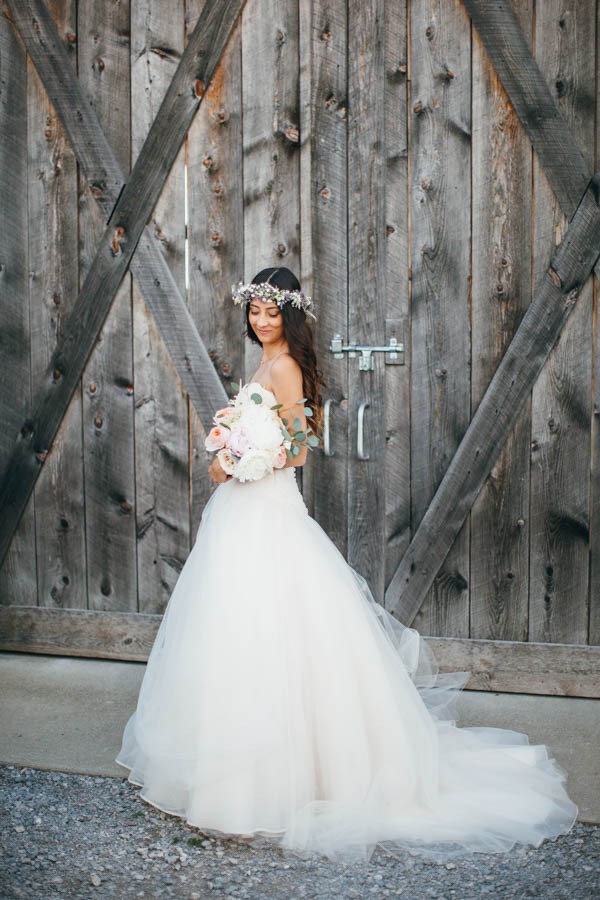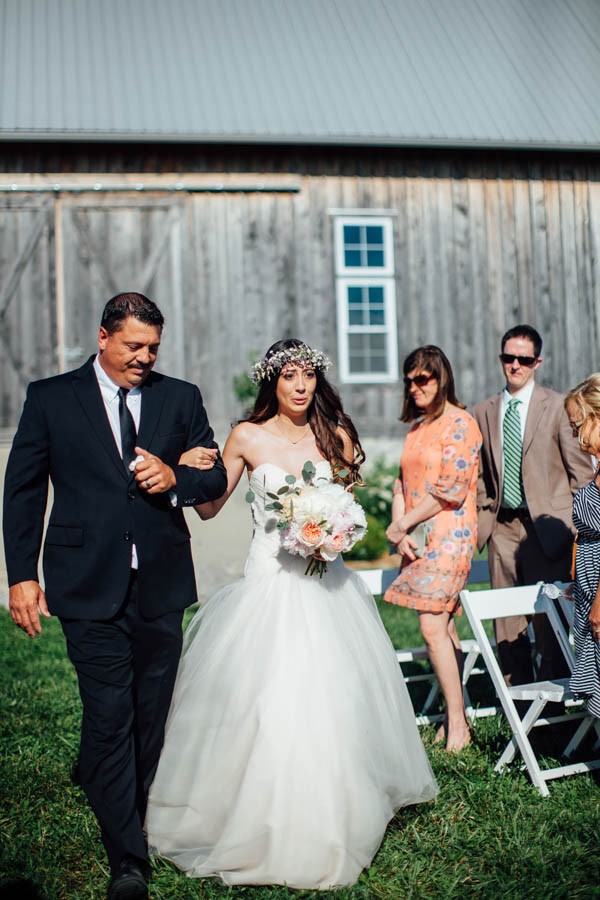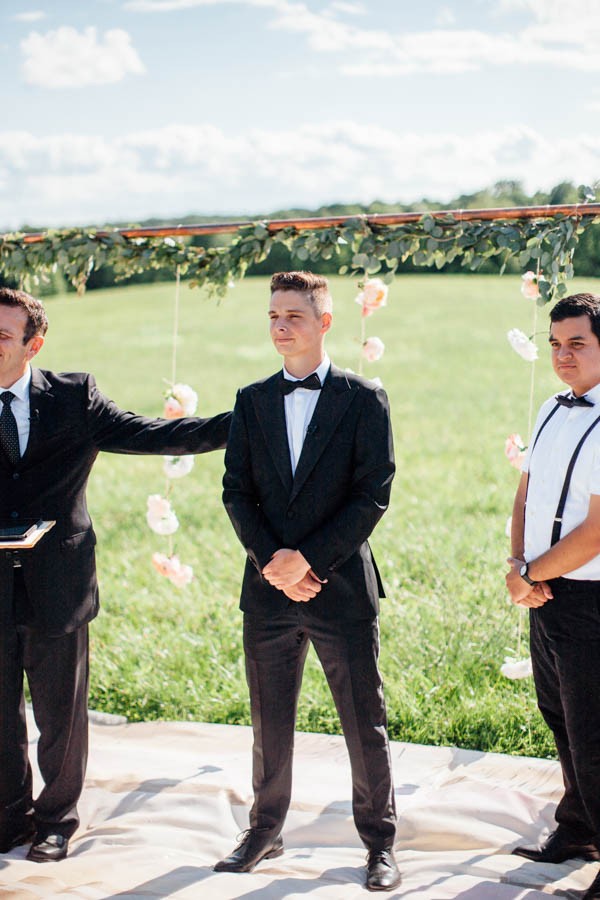 One of my favorite things that we made was the canvas we stood on during the wedding ceremony. We went to Lowes and bought drop cloths and my friend hand painted them for us in our wedding colors. I love this piece so much because after the wedding we built a frame and made a HUGE canvas out of it that covers our entire wall in our kitchen.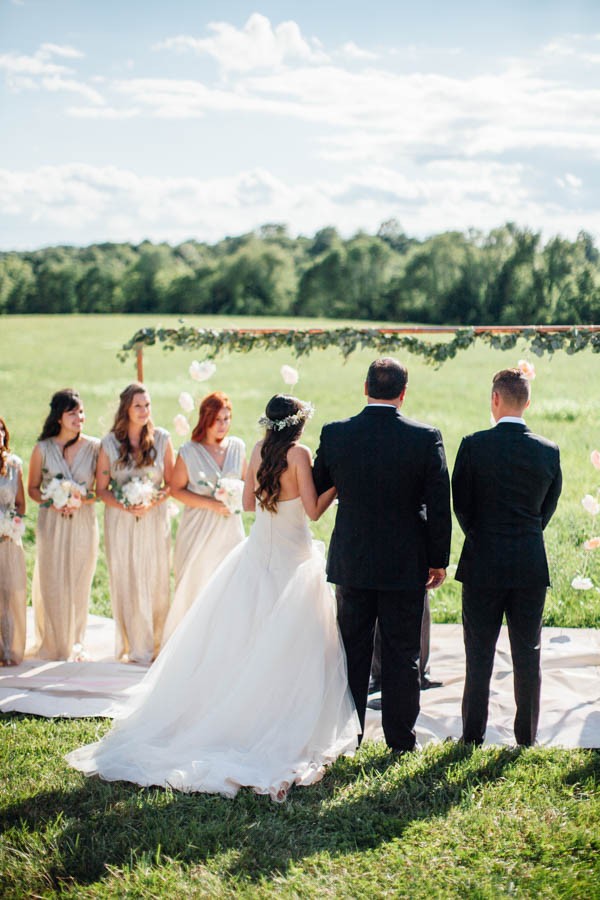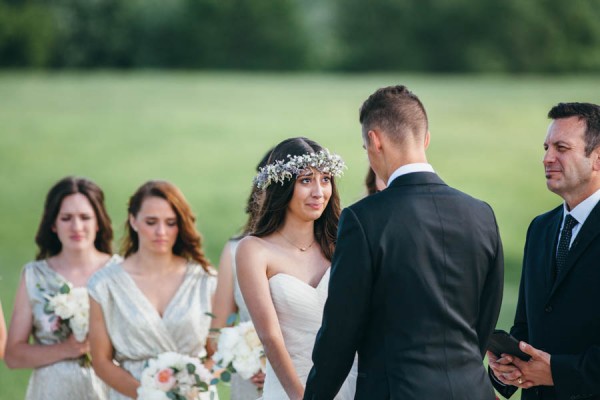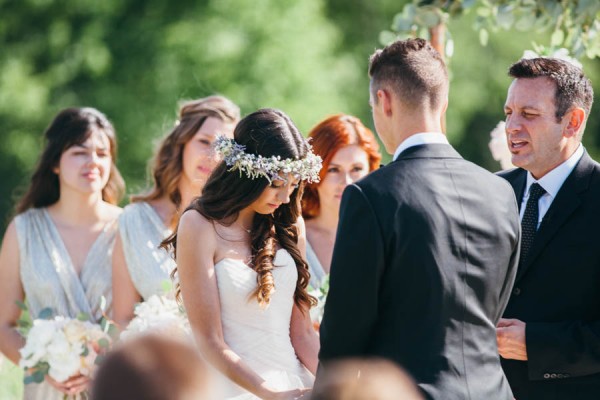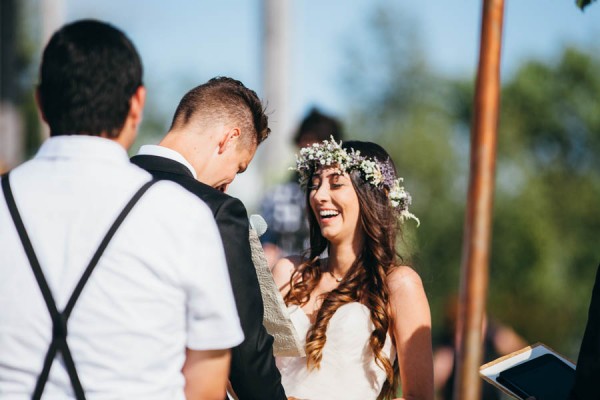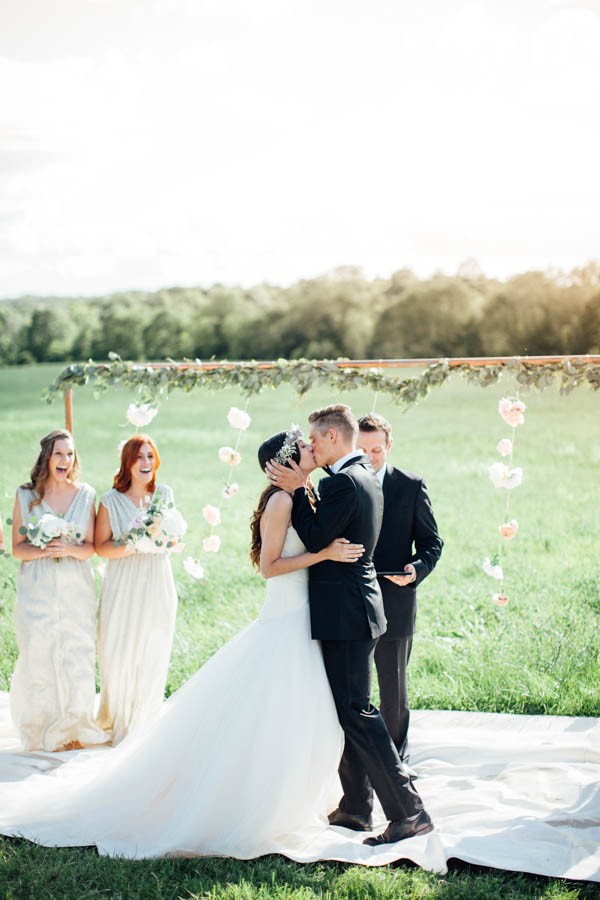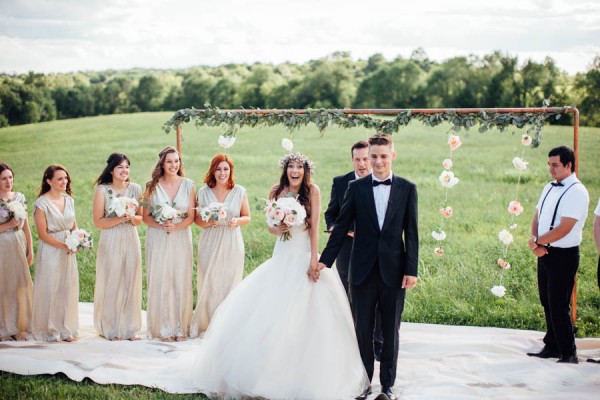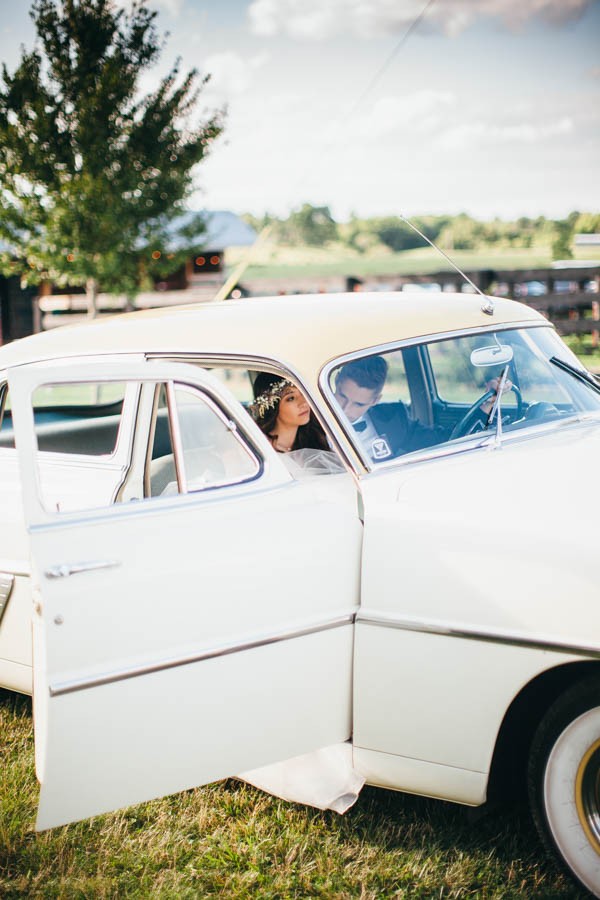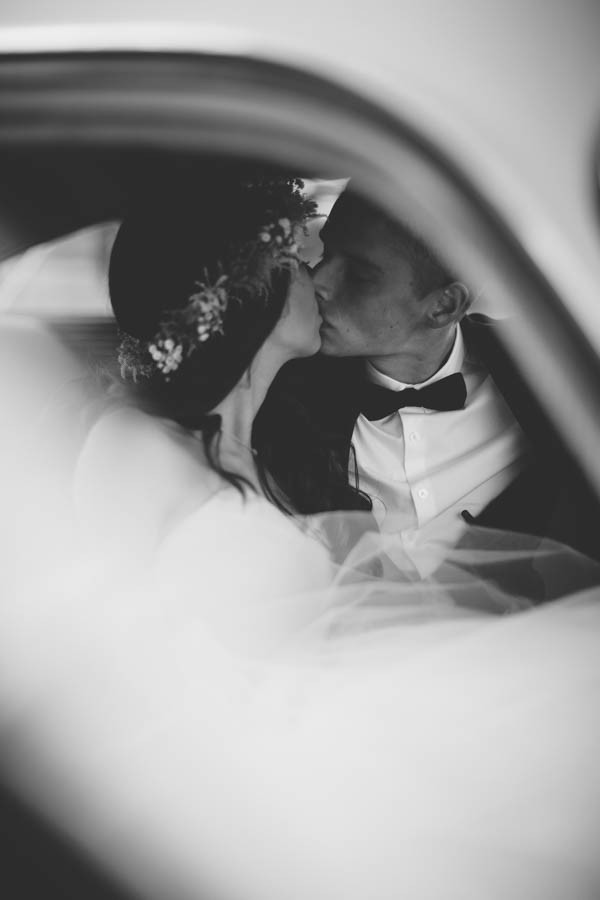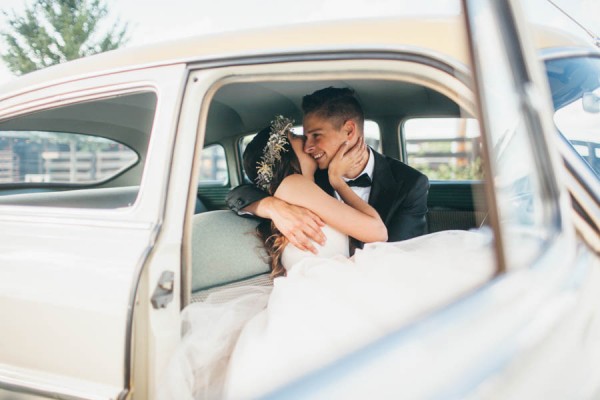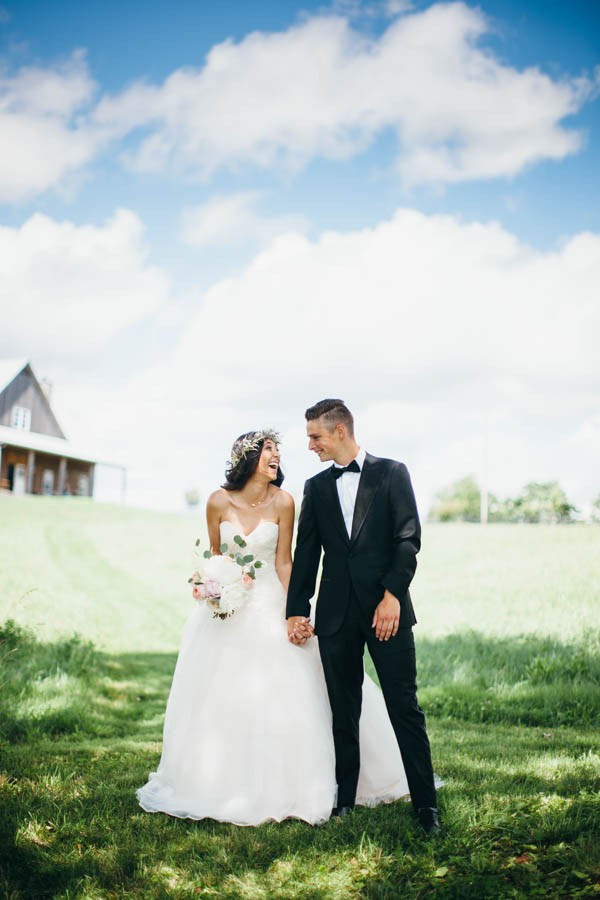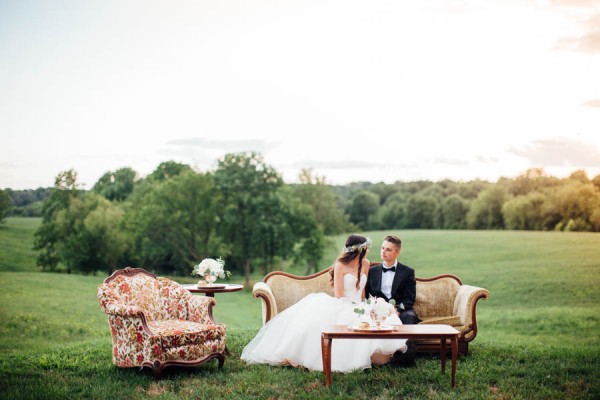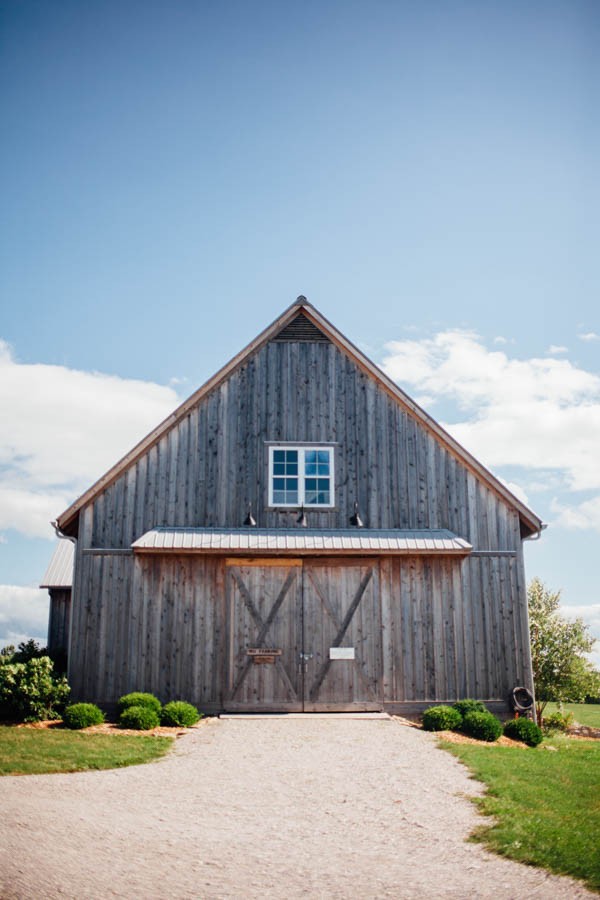 We walked through the entire process together. we wanted people to walk in and say, "wow this is so Dale and Nicole". That is why we decided to do a California meets Kentucky wedding. Dale is from California and that is where we met. I'm from Kentucky so having the wedding in Kentucky in a barn with the chic decor brought the two together.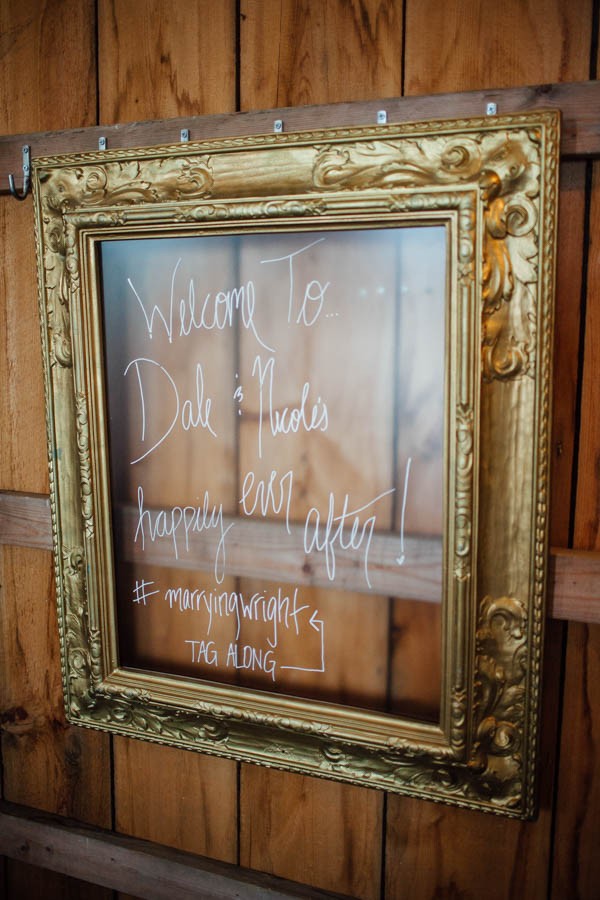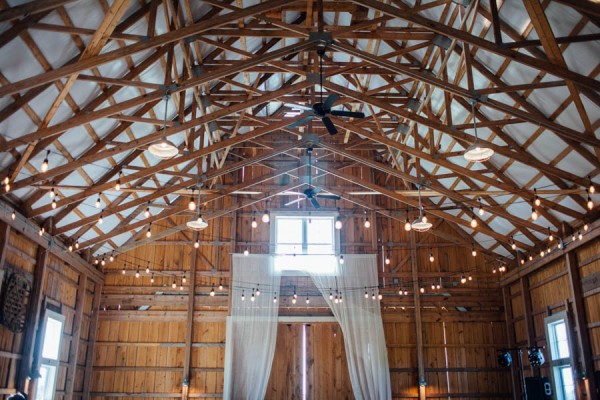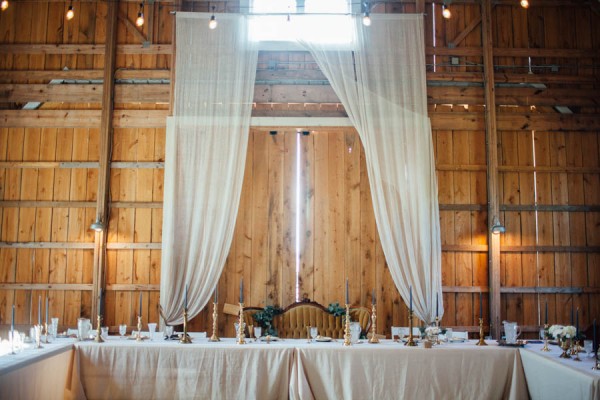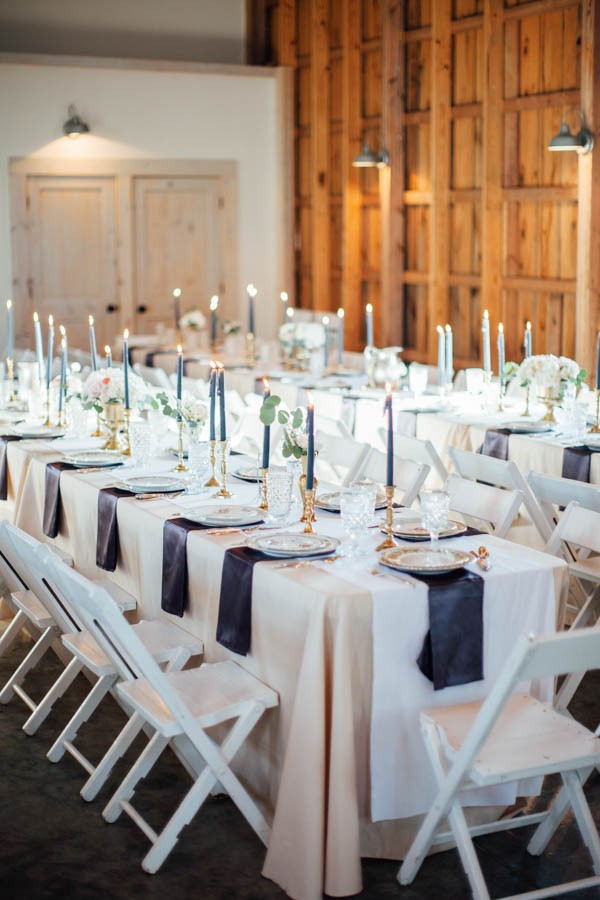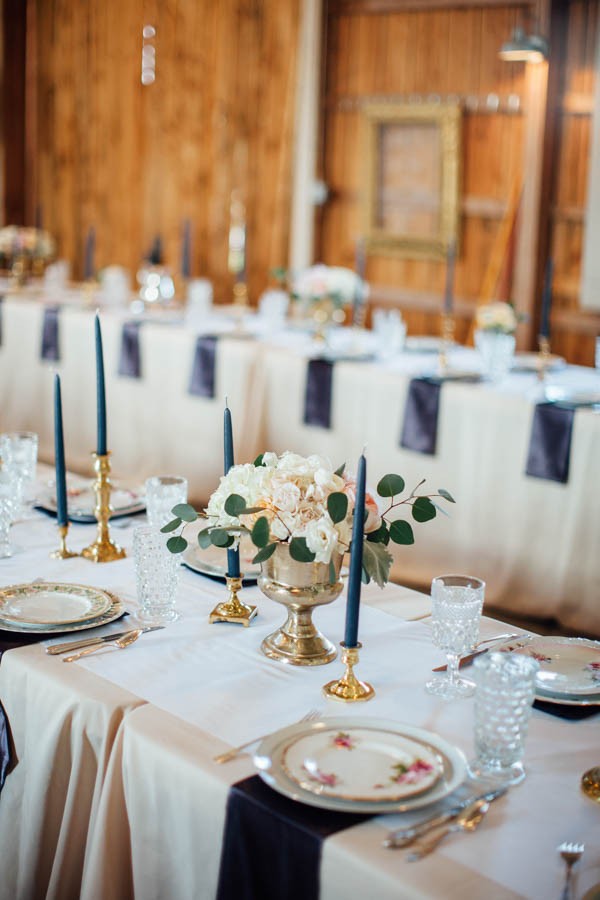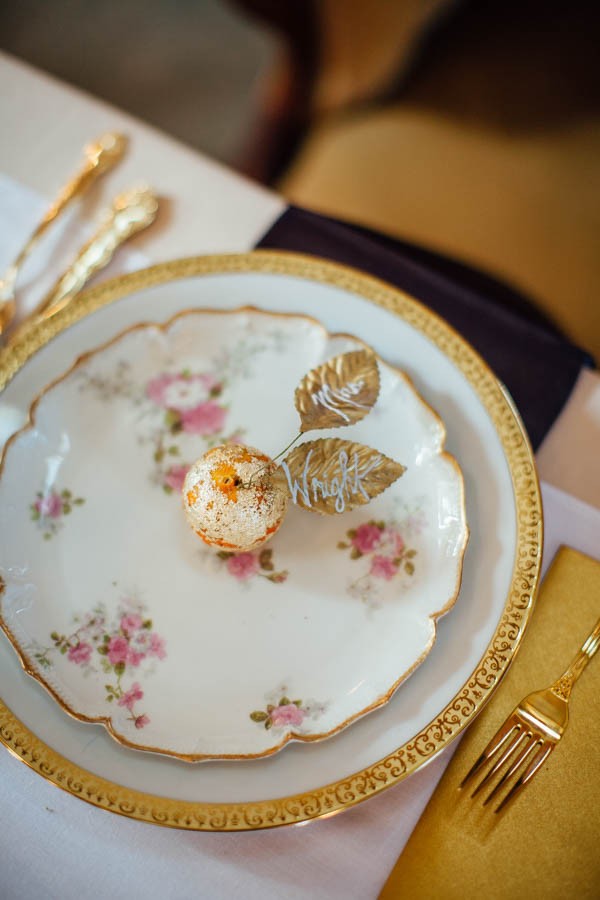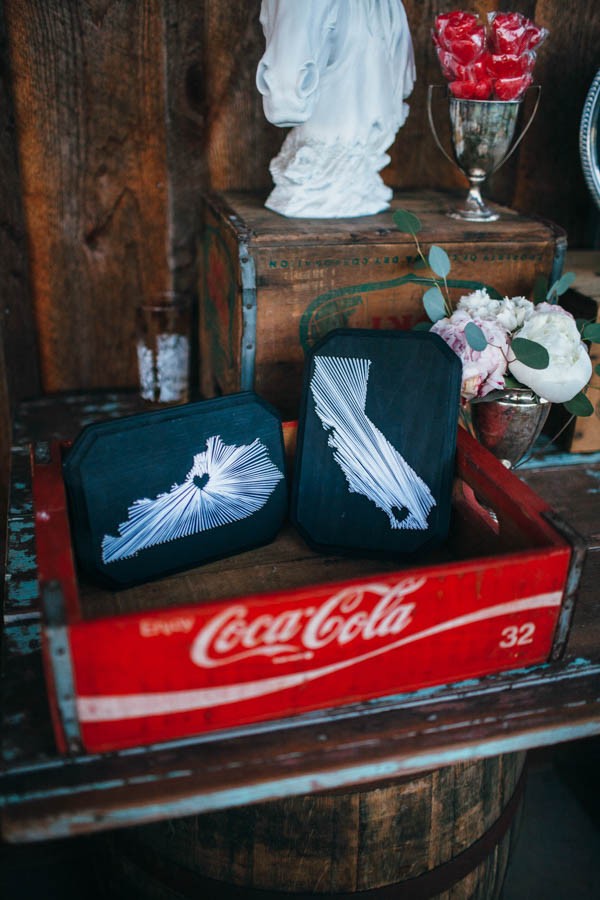 We personalized the wedding with things from our hometowns. On the bridal party table we had oranges for his hometown in Orange County. We had state flags of California and Kentucky. We had vintage postcards from the Derby, Disneyland (our favorite place), Laguna Beach (where we got engaged, and other favorite landmarks.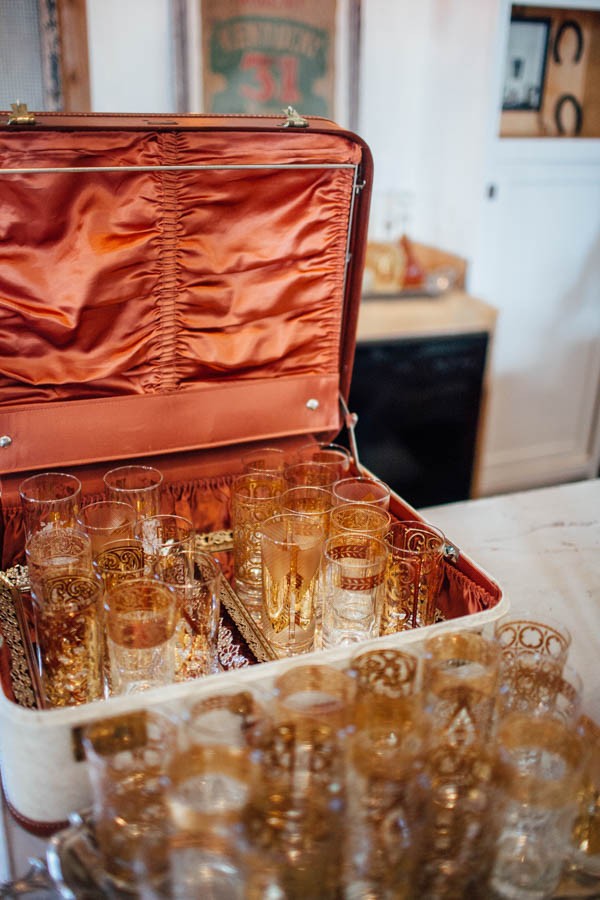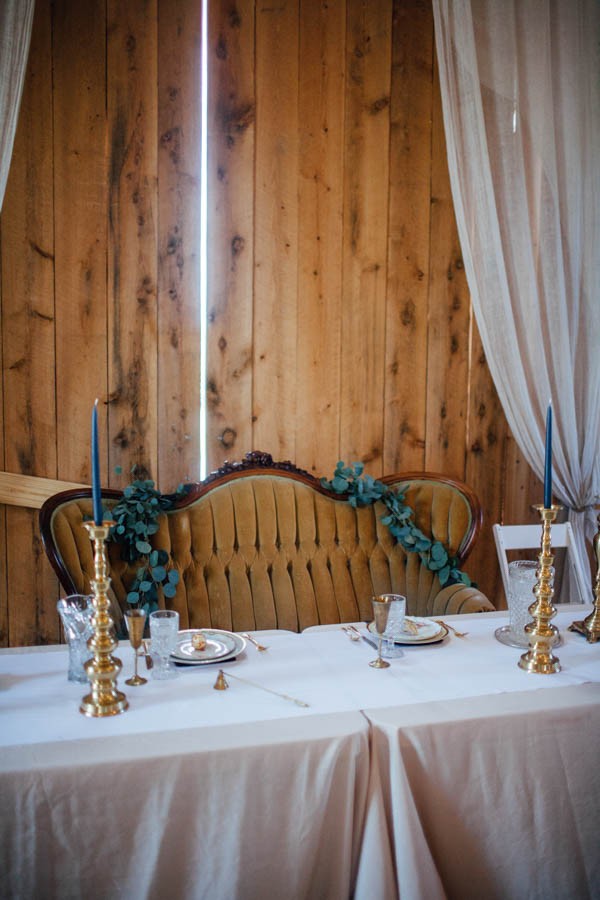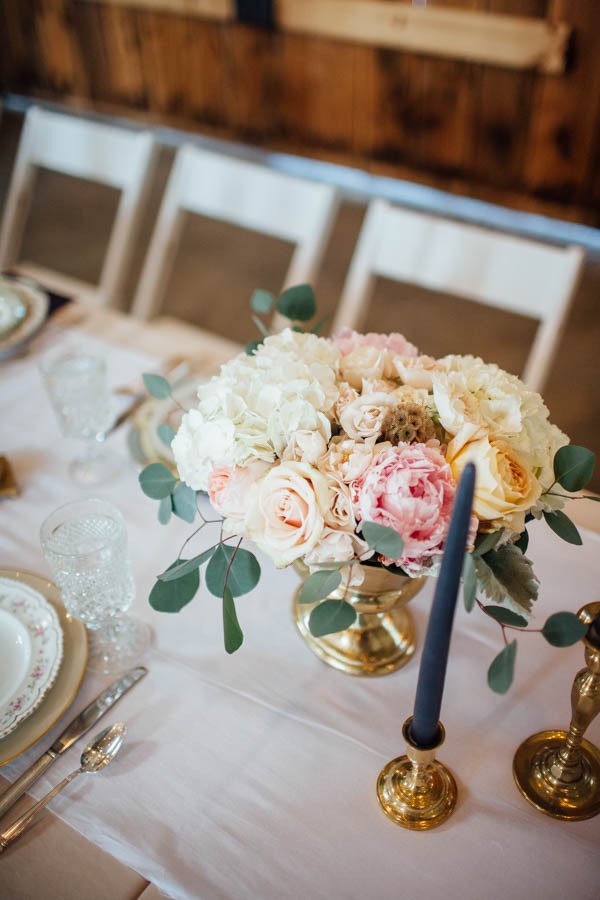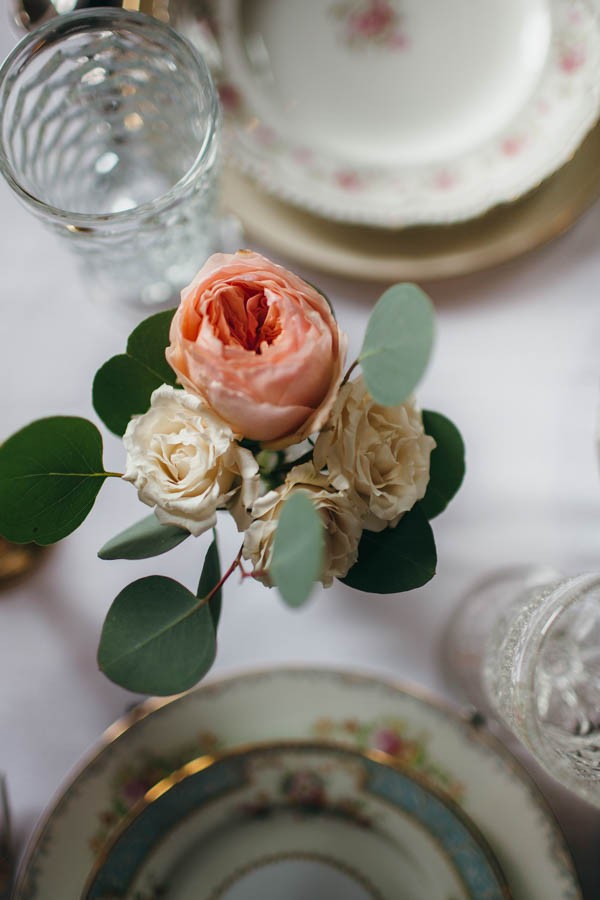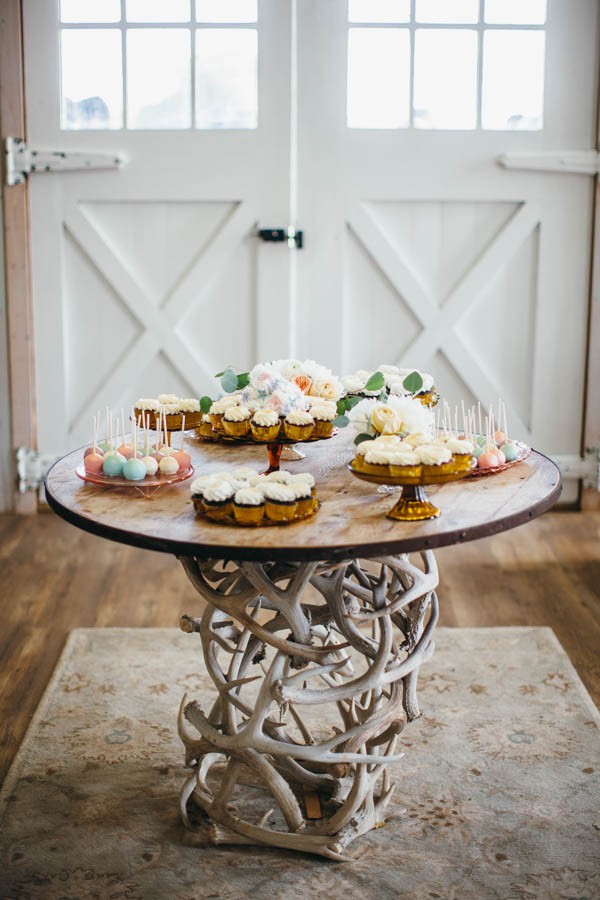 As the song "We Are Your Friends" faded out, our guests formed a line with glow sticks and cheered as Dale and I ran to our car to leave and waved goodbye to all our family and friends they all gave us that same smile that said "you did it we love you so much." So thankful for our beautiful day and all the laughs and happy tears with the people we love.
A special thank you to Firm Anchor Photography for sharing Nicole and Dale's Long Ridge Farm wedding with Junebug. For more farm wedding inspiration, take a look at Chris and Helen's rustic Australian farm wedding.