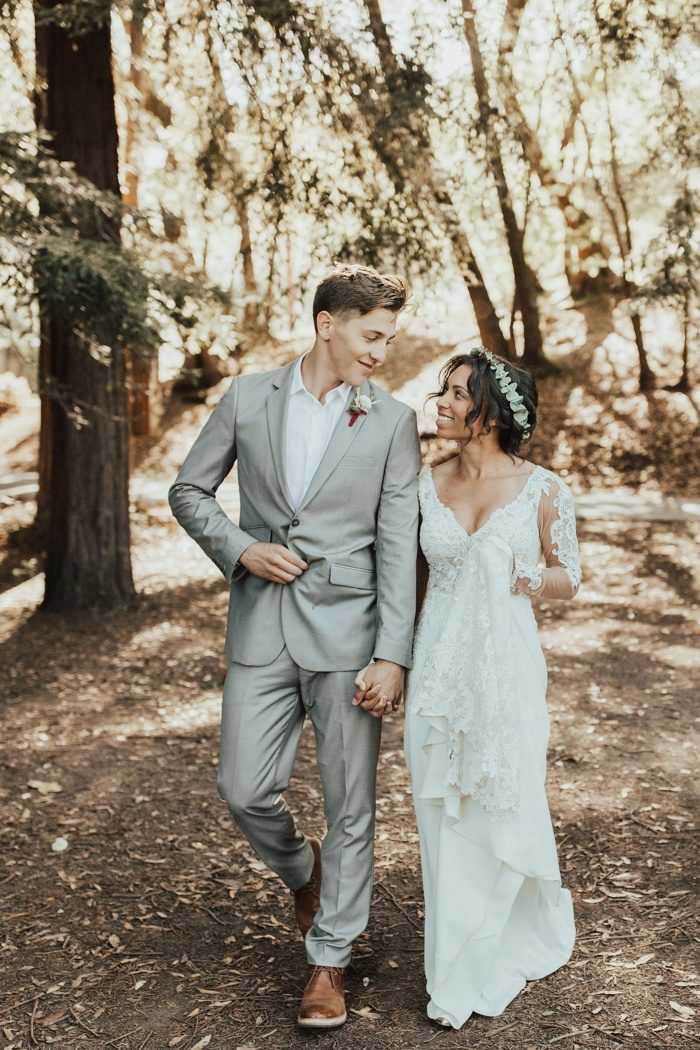 Whitney and John's Deer Park Villa wedding is the perfect blend of casual and romantic. When choosing where to get married, there was no doubt that these two lovebirds would get married surrounded by trees. Keeping things relaxed, they chose to let the outdoors and Redwood beauty play a significant part in their decor. With DIY floral arrangements on the tables and no assigned seating, Whitney and John enjoyed some comfort food provided by Nitro BBQ and Catering with their closest family and friends coming together. Anni Graham Photography and Stories Told By Film came together to perfectly capture the sweetness that was so evident throughout Whitney and John's wedding day.
The Couple:
Whitney and John
The Wedding:
Deer Park Villa, Fairfax, California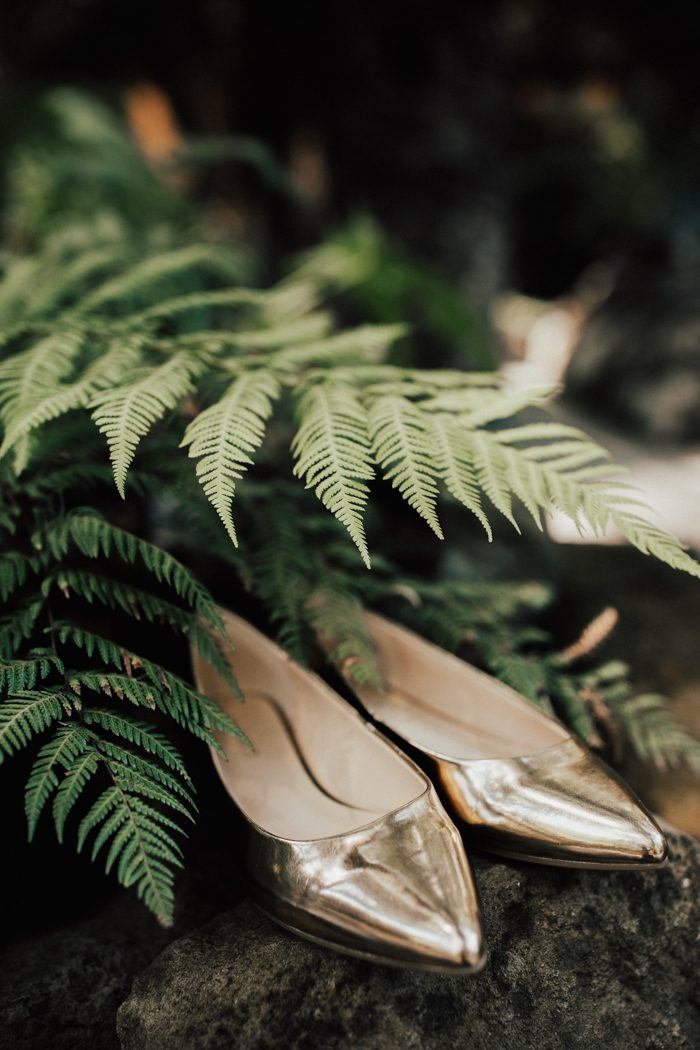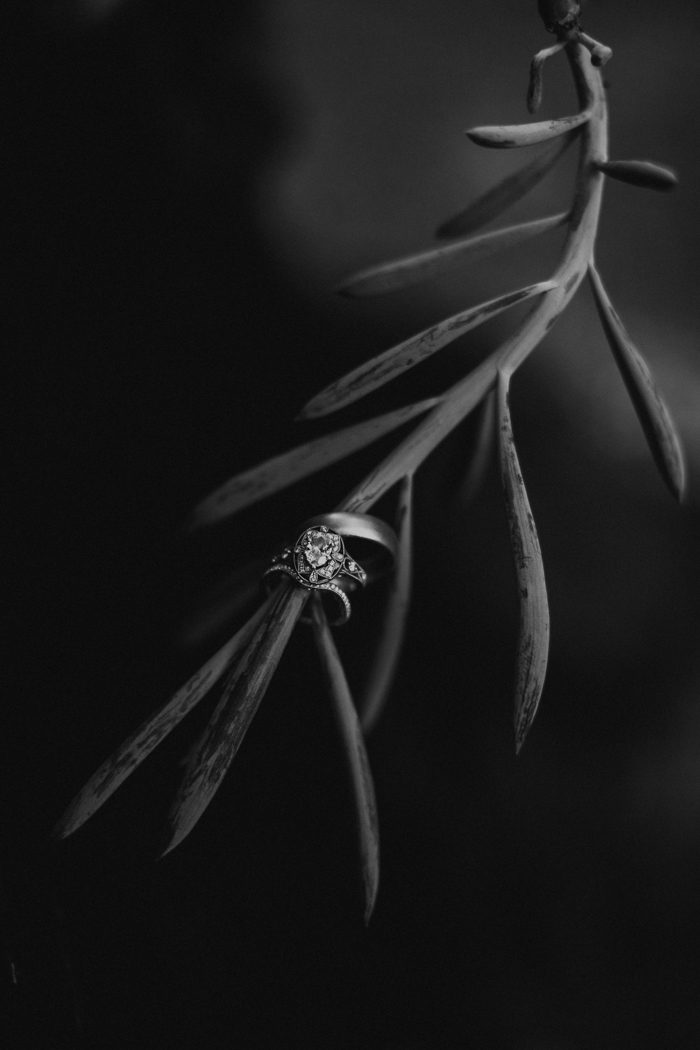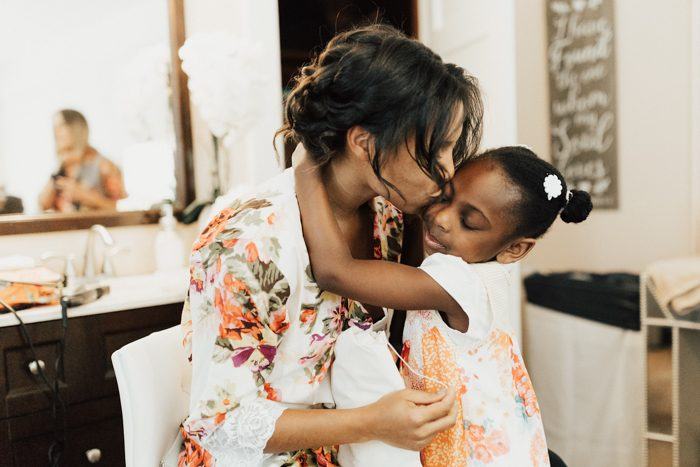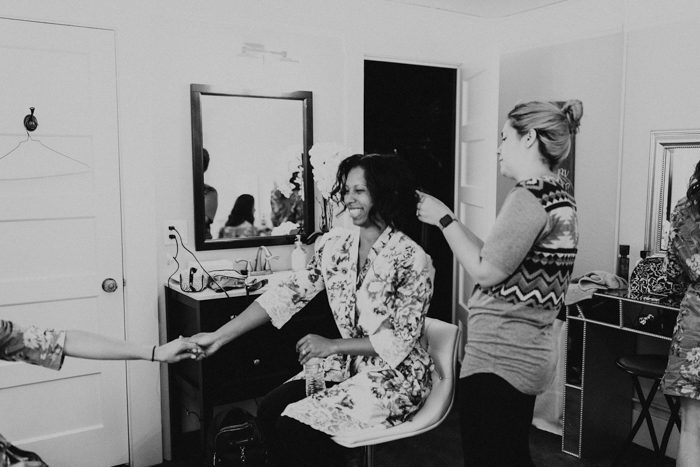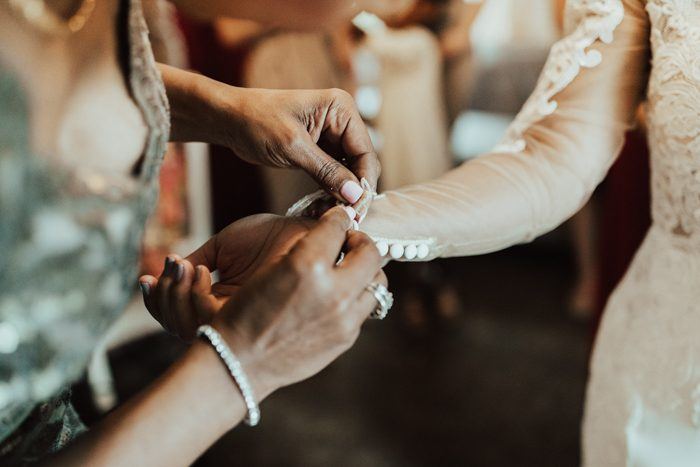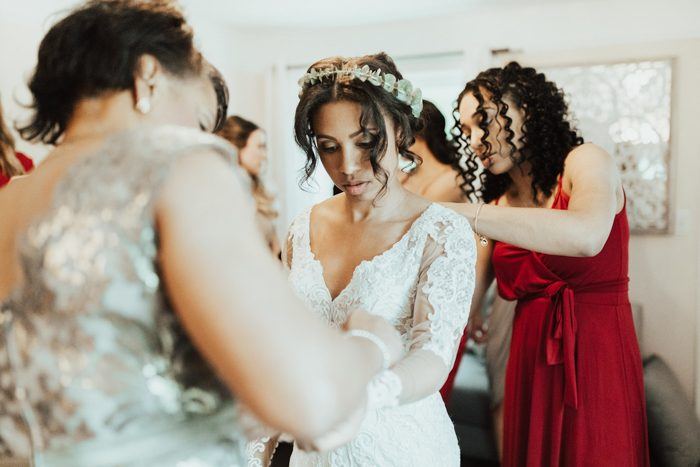 I really had no plan other than I wanted a more natural look for makeup and my hair pinned up. At the last minute we decided to add a eucalyptus crown which really was the finishing touch. I LOVED my wedding dress. Contrary to what I had originally thought, I went for a long sleeved dress which really made the gown much more elegant. The lower portion of my dress was a very flexible material which was a must for the dance floor.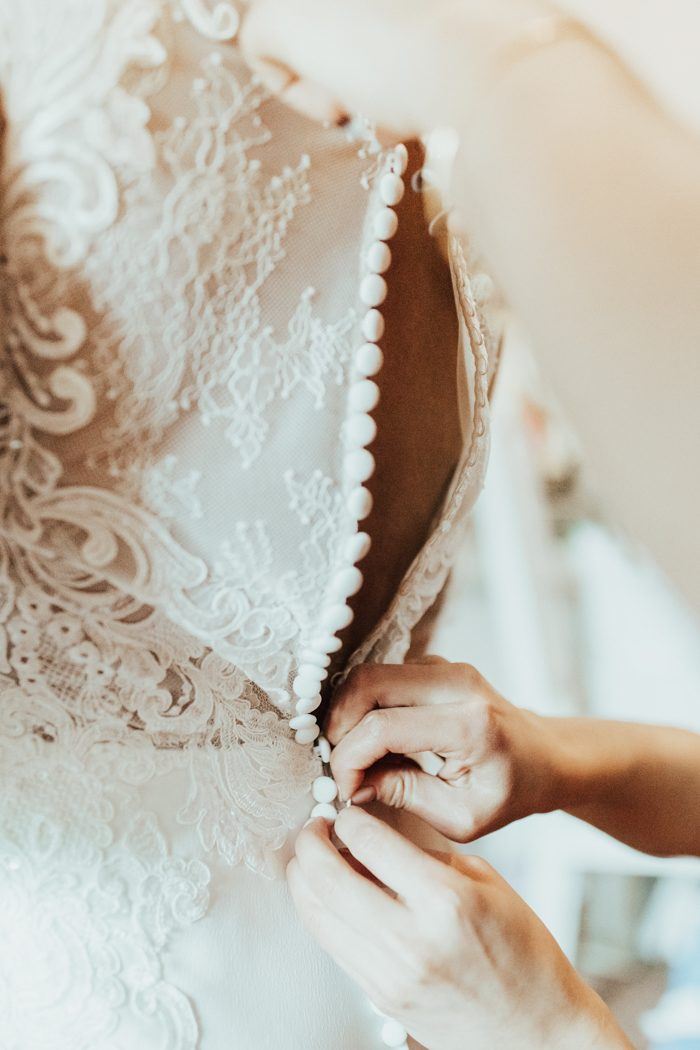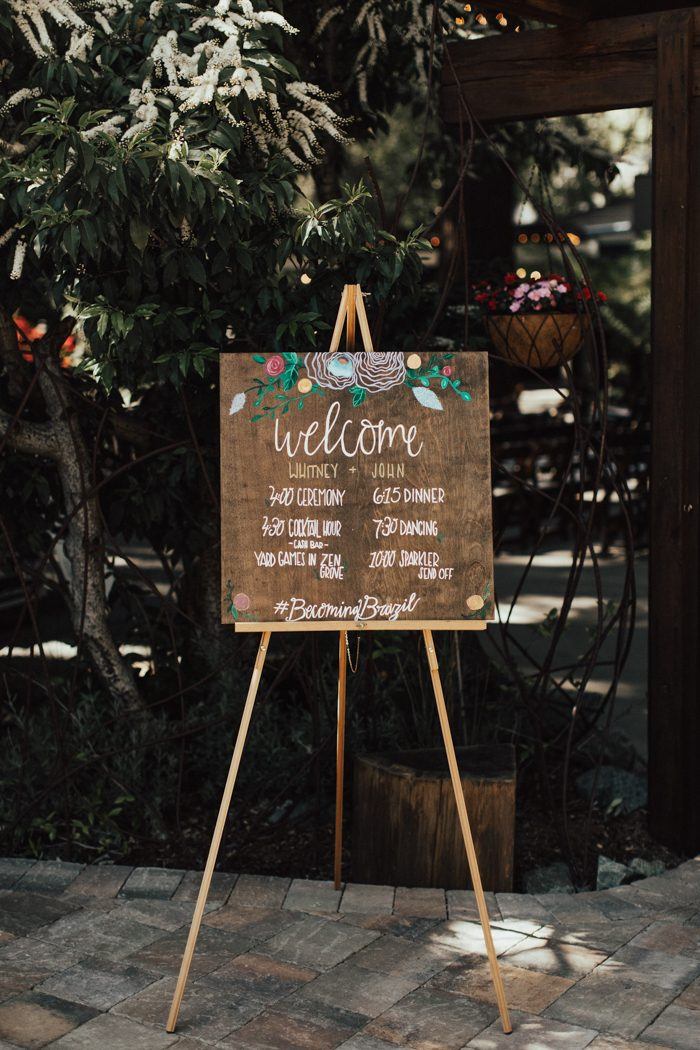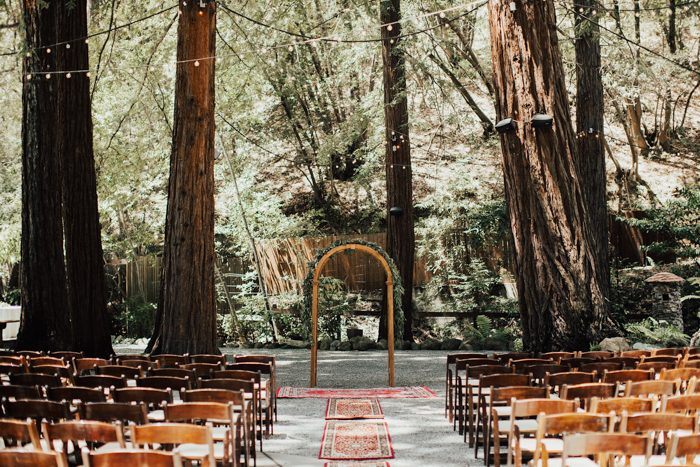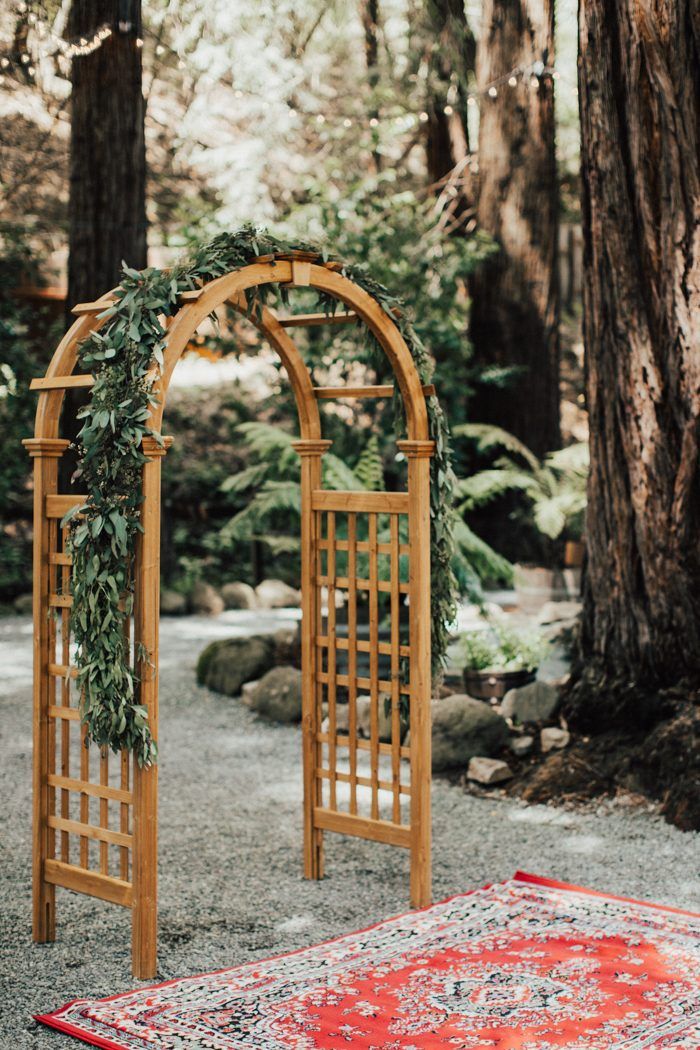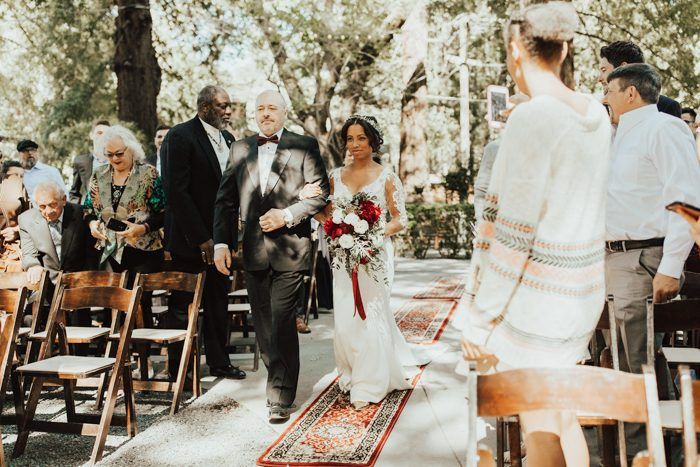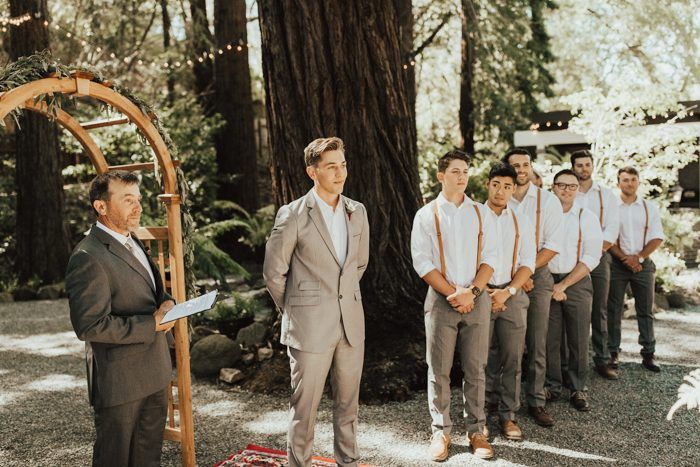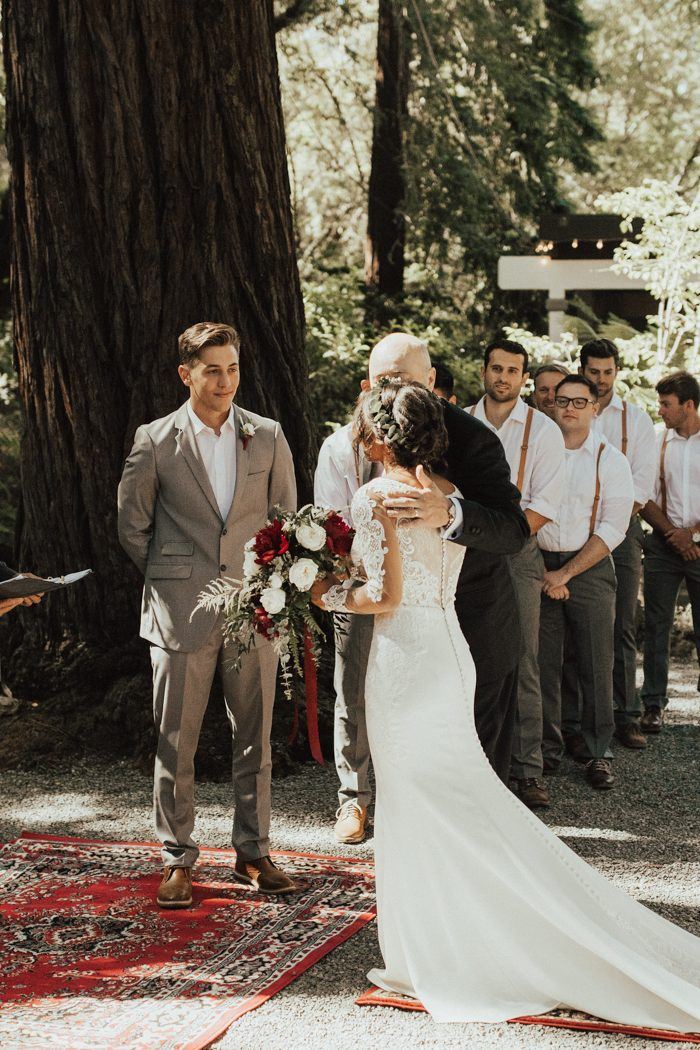 We chose to get married in a redwood tree grove. We both hail from woodland areas and it seemed to be exact kind of venue where we would be most at home. Plus, getting married amongst 100 year old trees makes for an absolutely stunning background where you really don't need to add much more decor than the nature already all around.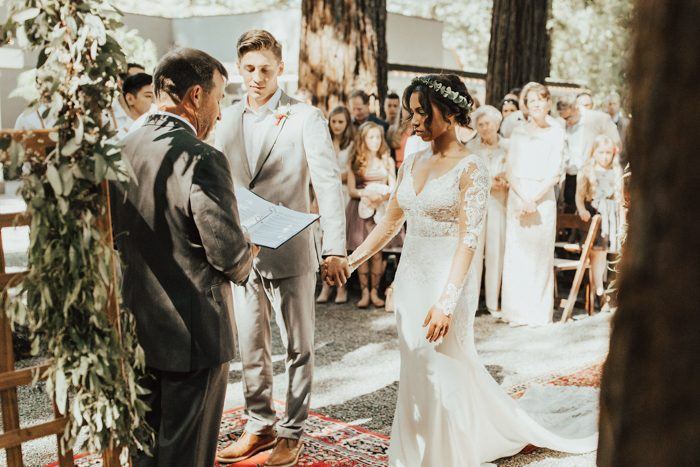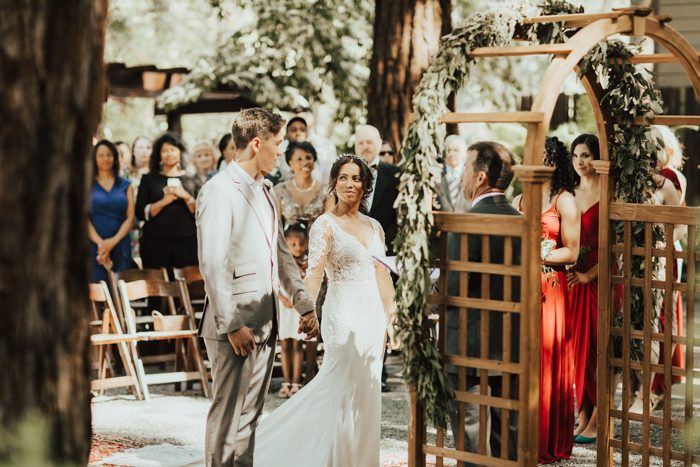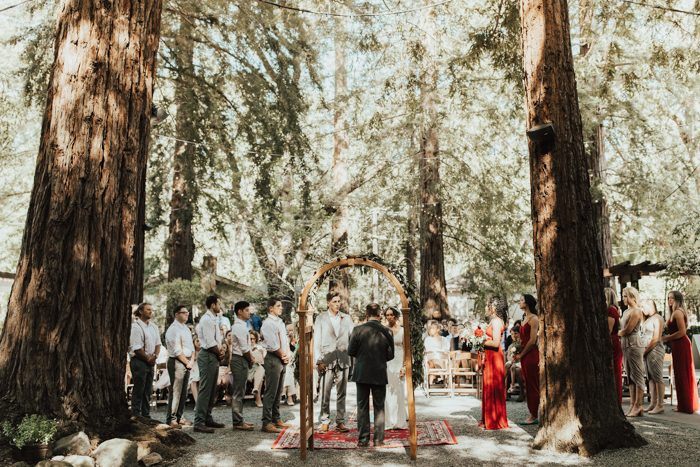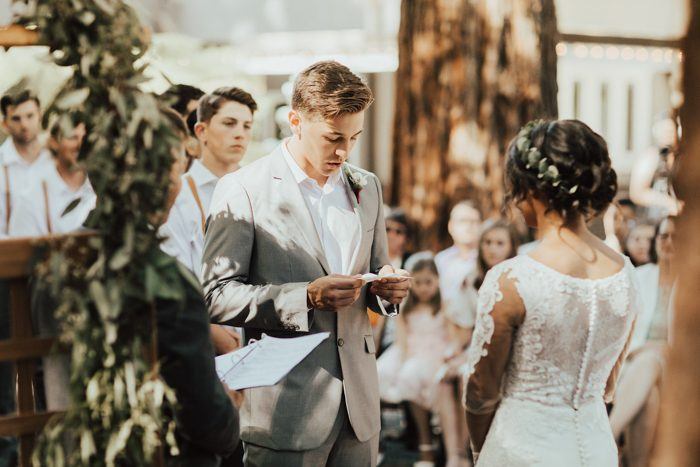 We chose to write personalize vows as well as exchange traditional vows. Our thought was we wanted an opportunity to explicitly express why we chose to love one another, which is what the personal vows allowed us to do. We also wanted to exchange and clear commitment to one another in the presence of our loved ones which is what the traditional vows provided.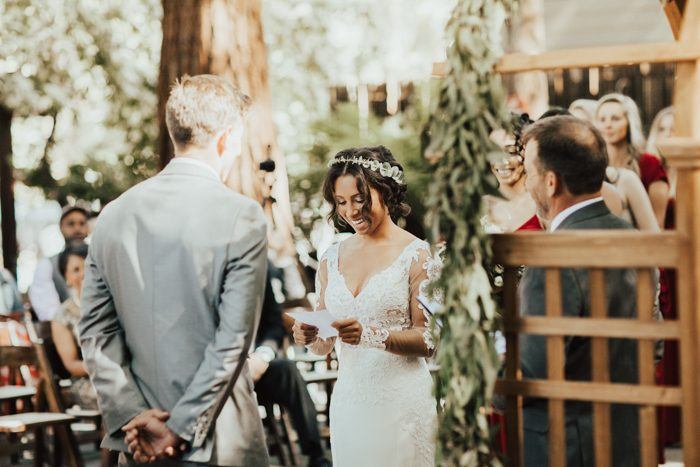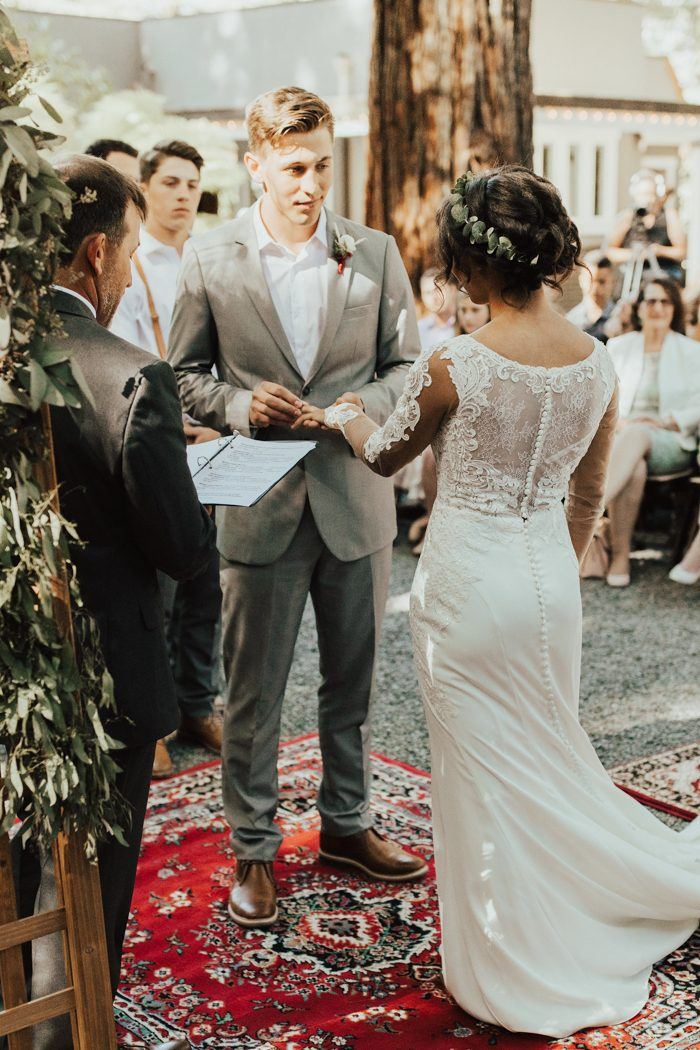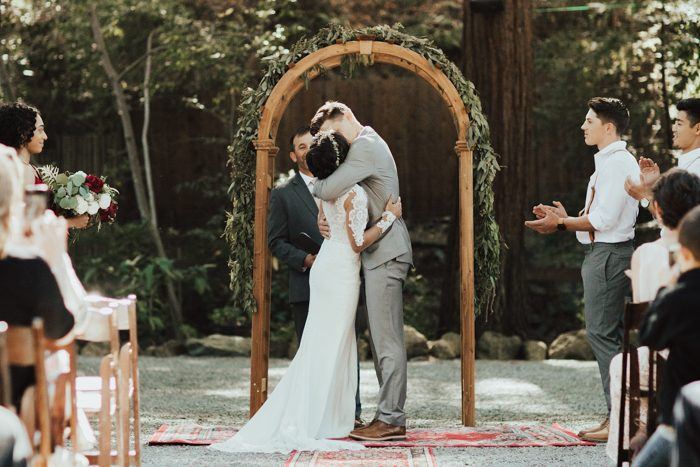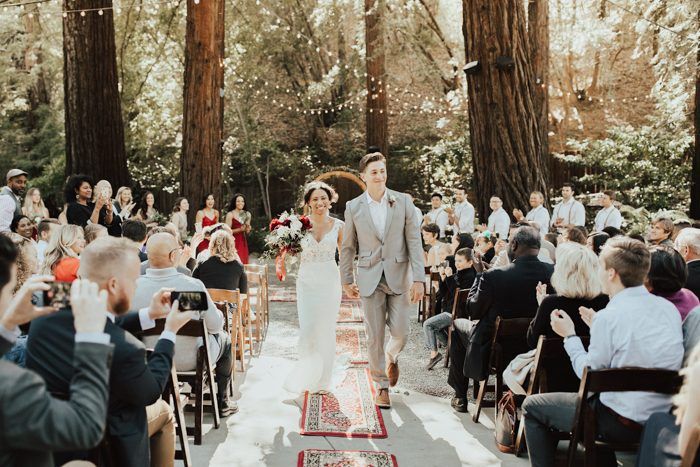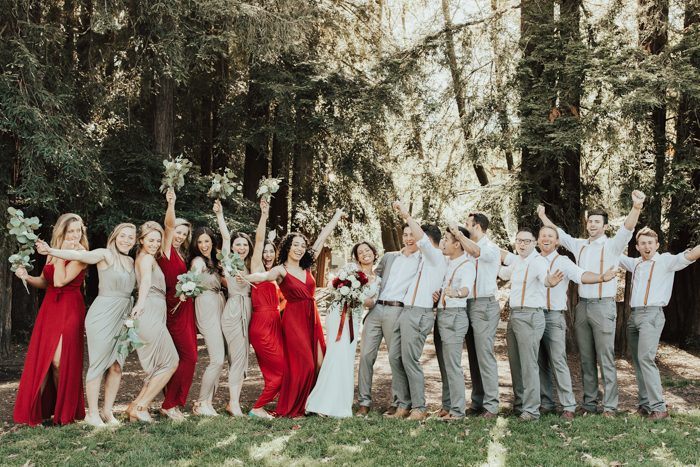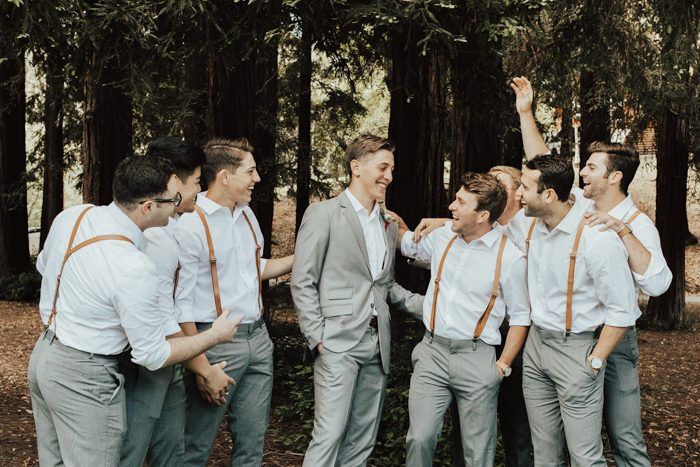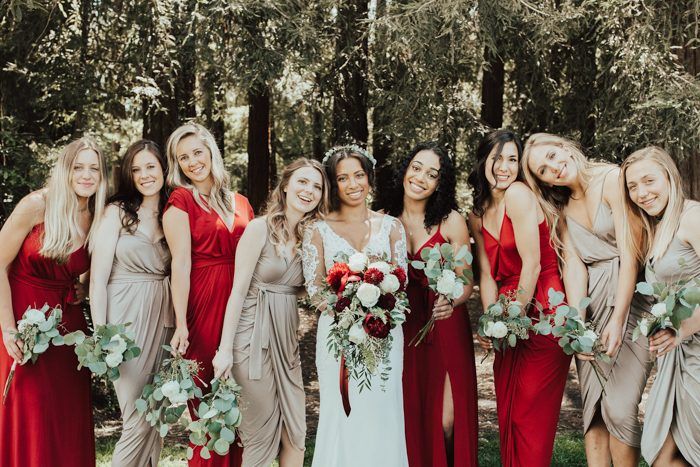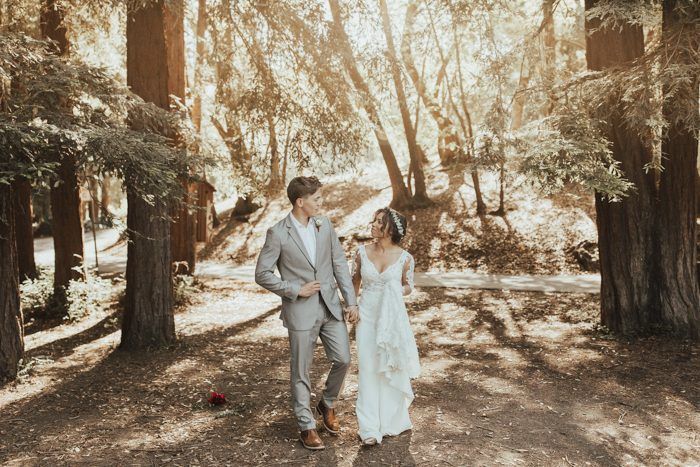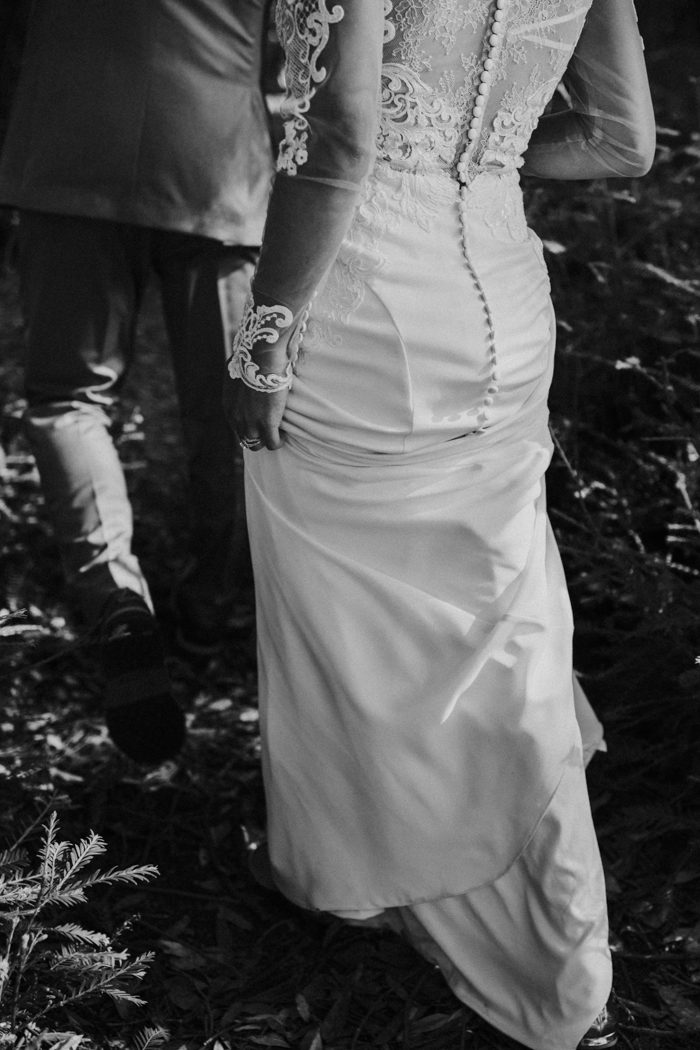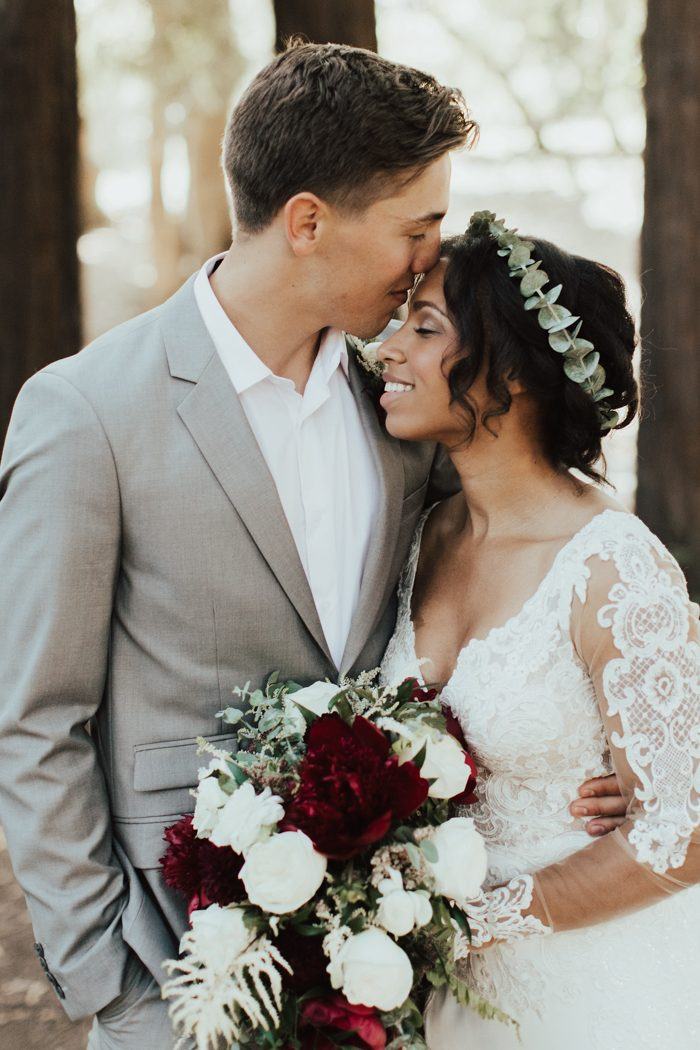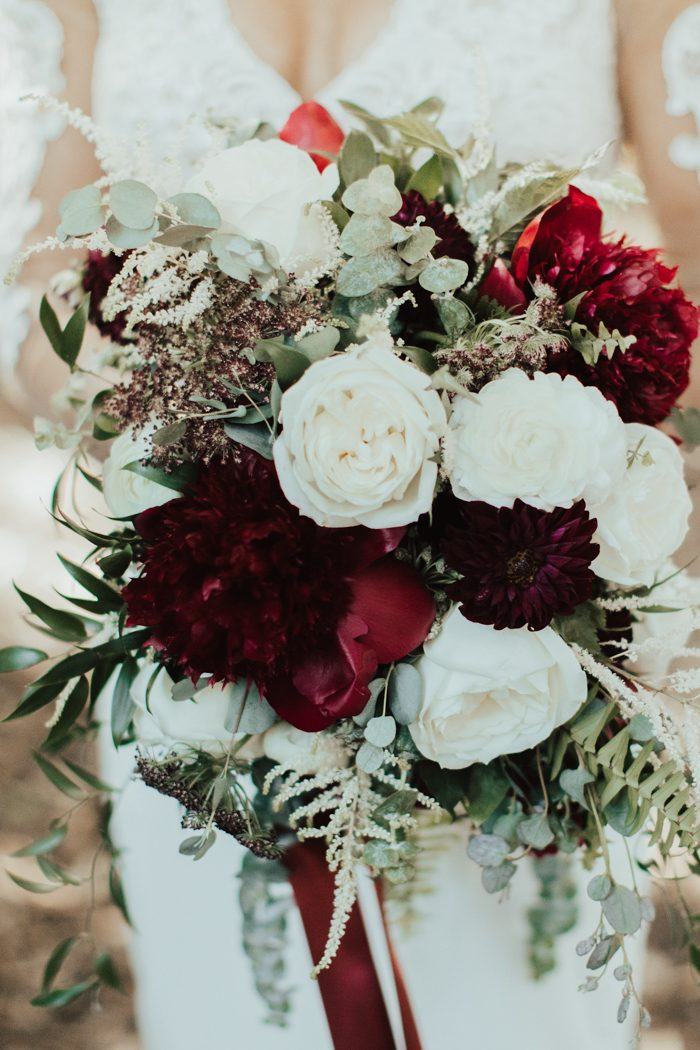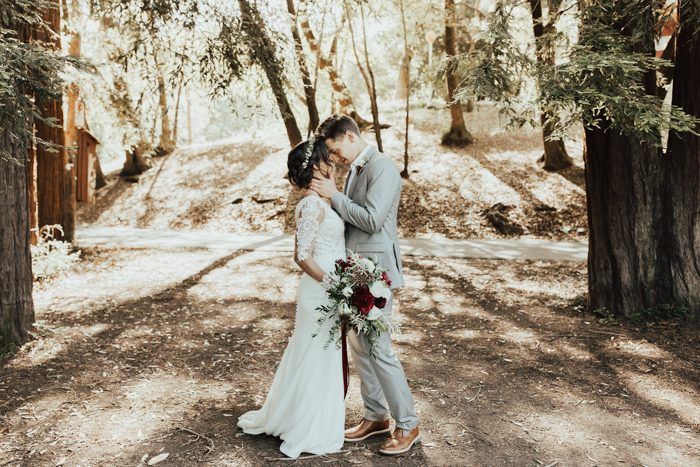 Our photographer, Anni, is the absolute best! She didn't just capture memories but she really captured people's emotions which, every time I look through our photos, makes me relive those moments all over again. She was incredibly flexible and perfectly balanced her artistic creativity with the specific shots that we really wanted as well.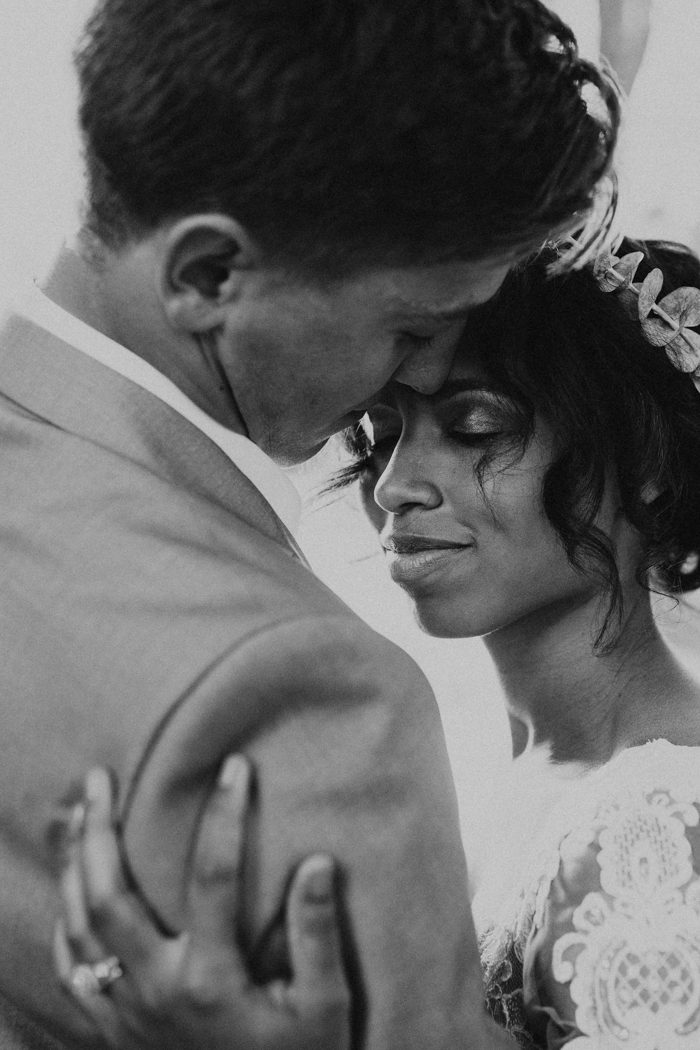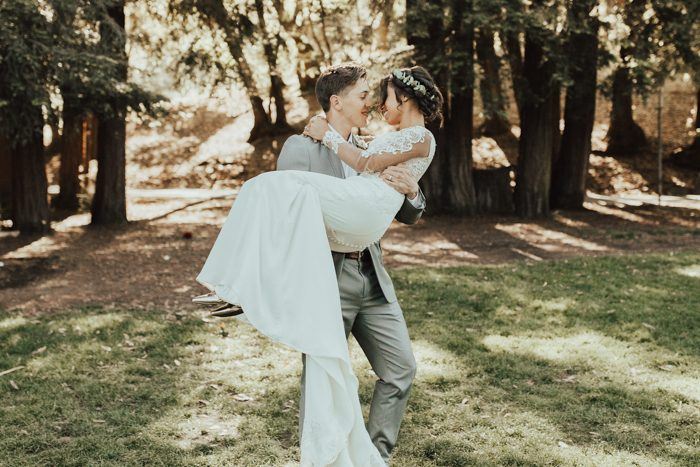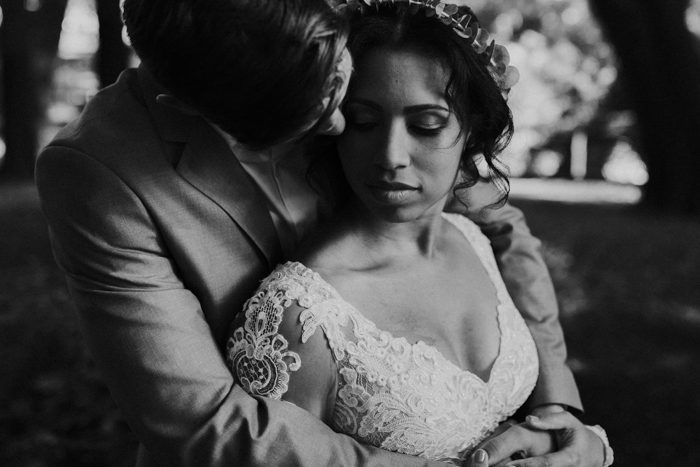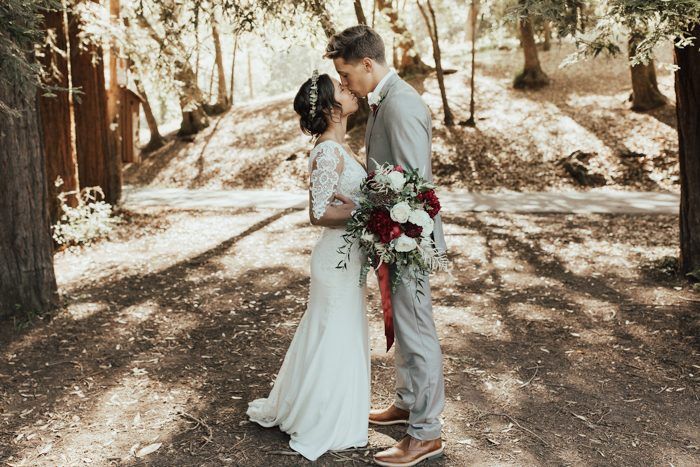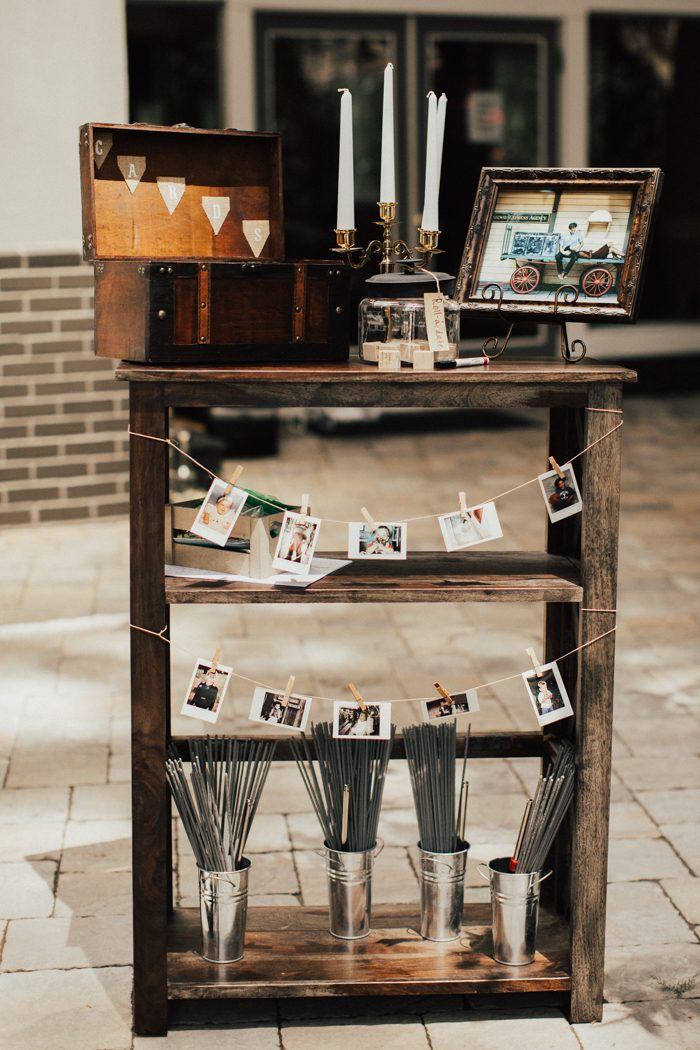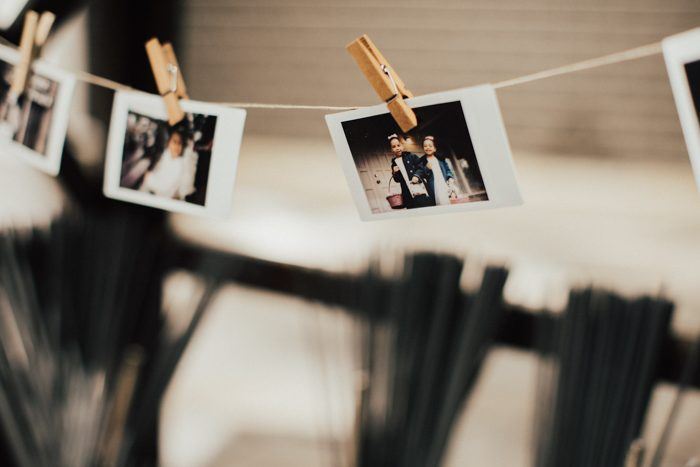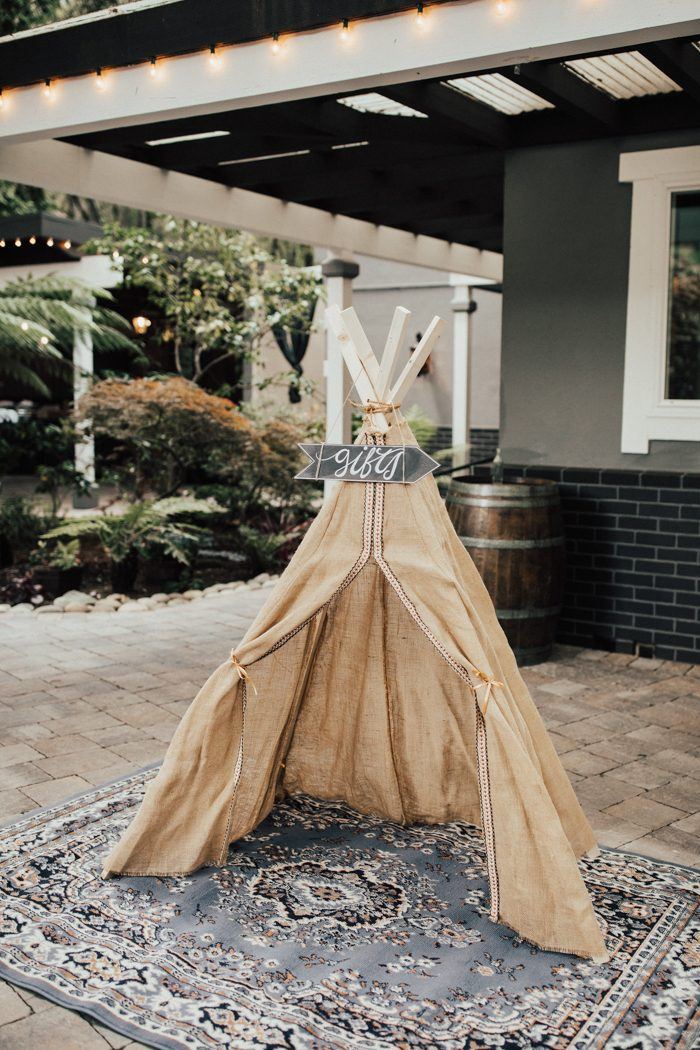 SHOP THE POST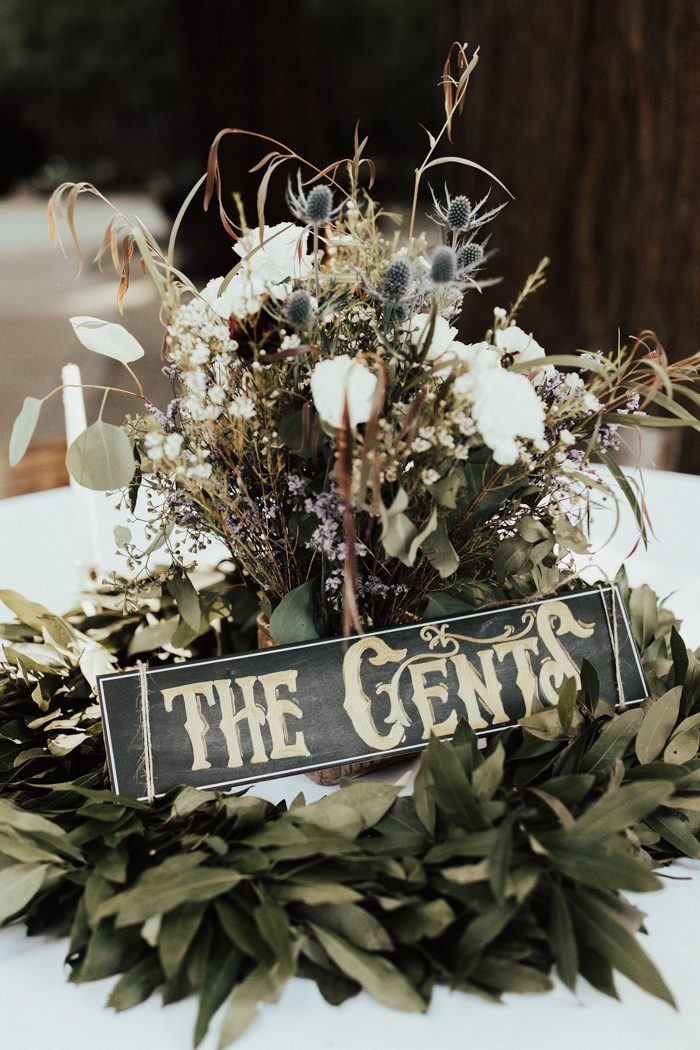 I had my bouquet professionally arranged, but all the centerpieces and bridesmaid bouquets we did ourselves. We able to do this thanks to our very talented friends and by the wonderful of Pinterest.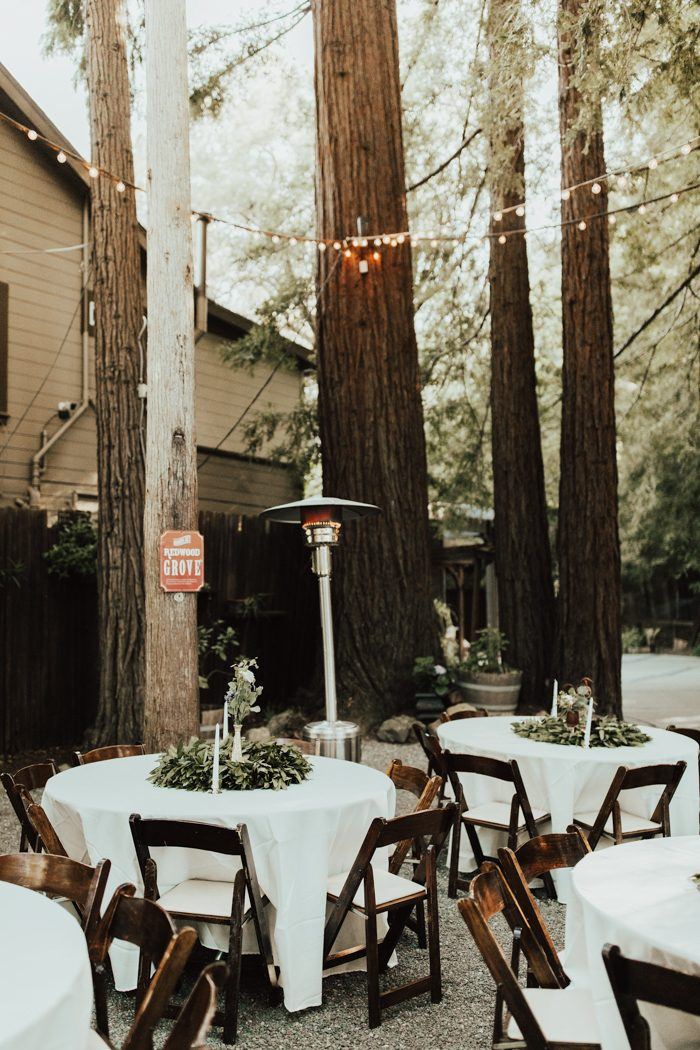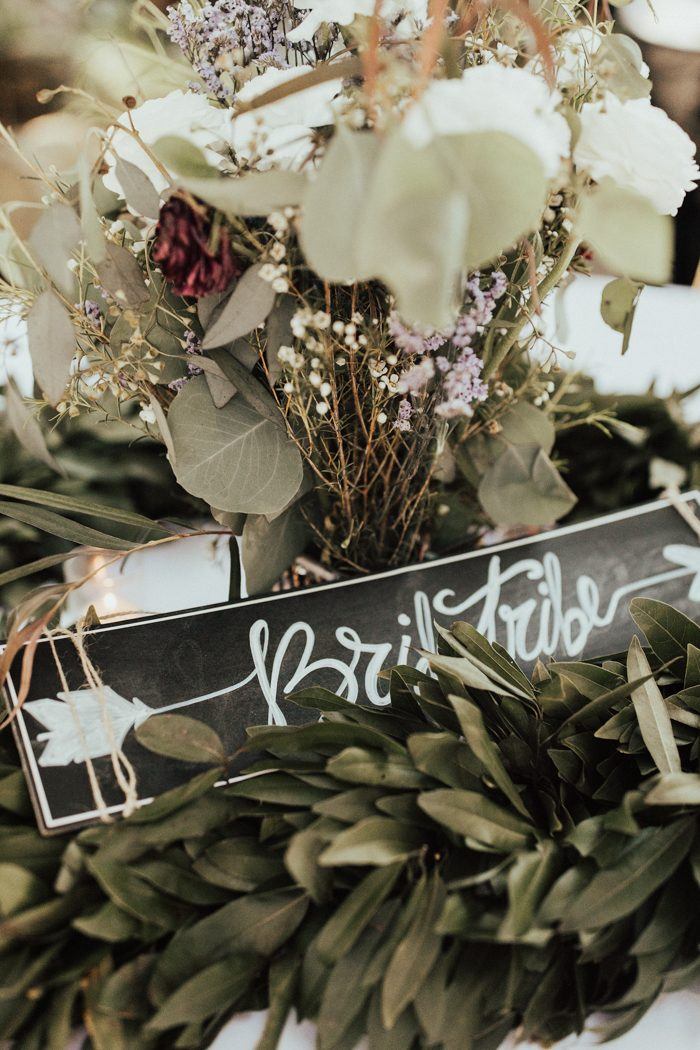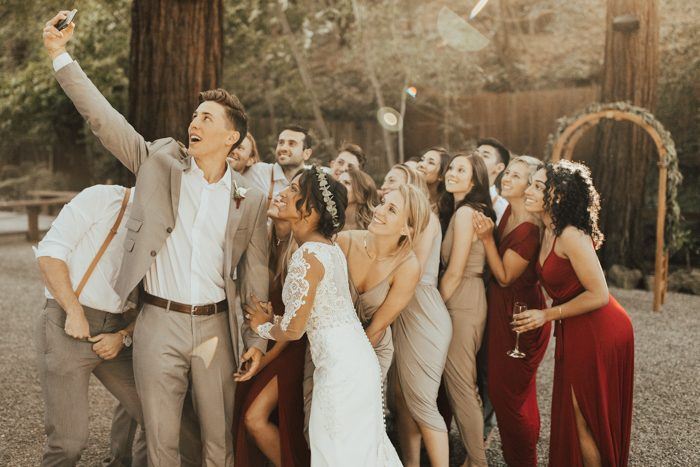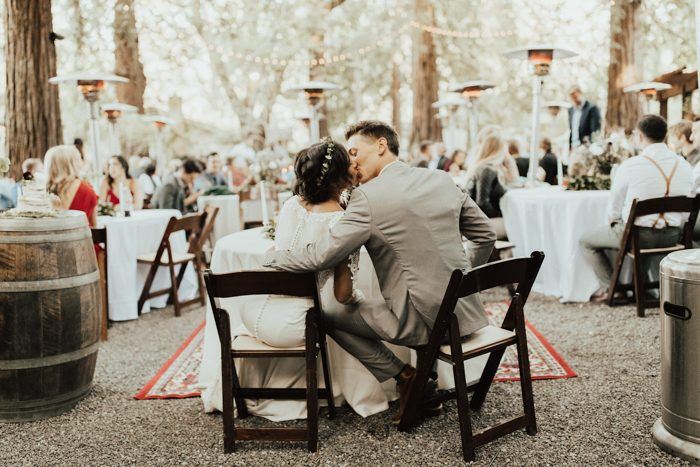 The most memorable moment was when the two of us (bride and groom) took our seats at our dinner table and we look out and see all of our guests seated together. It was really beautiful to see our families become one family and to have best friends meet childhood friends meet coworkers meet distant relatives. So many different backgrounds and personality types all in one space together enjoying their time together.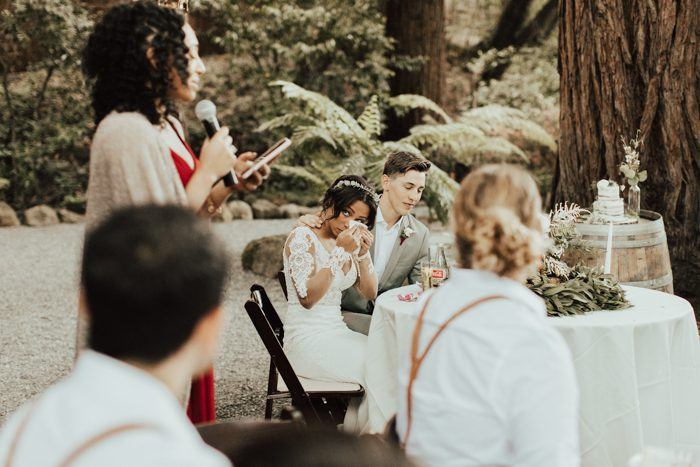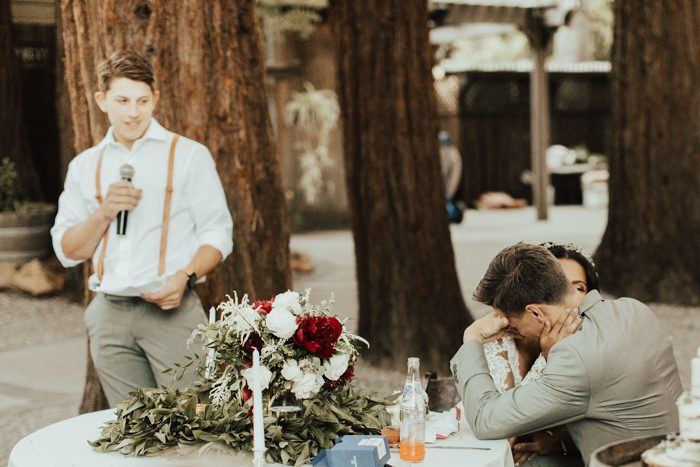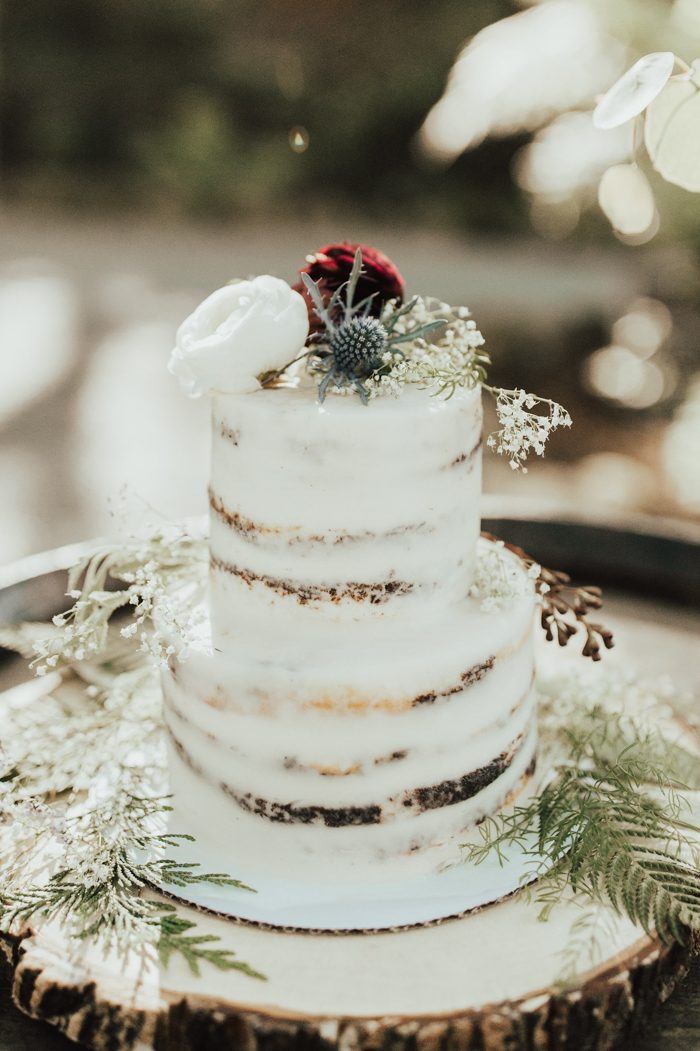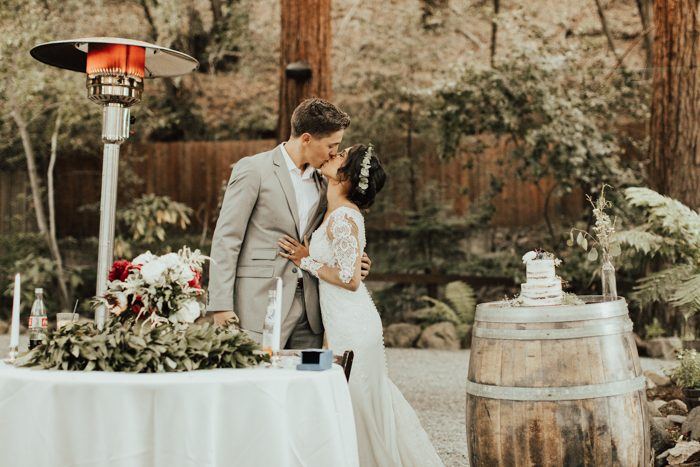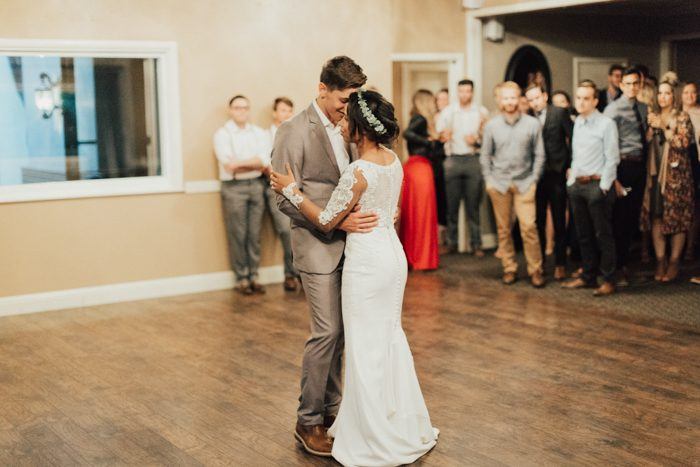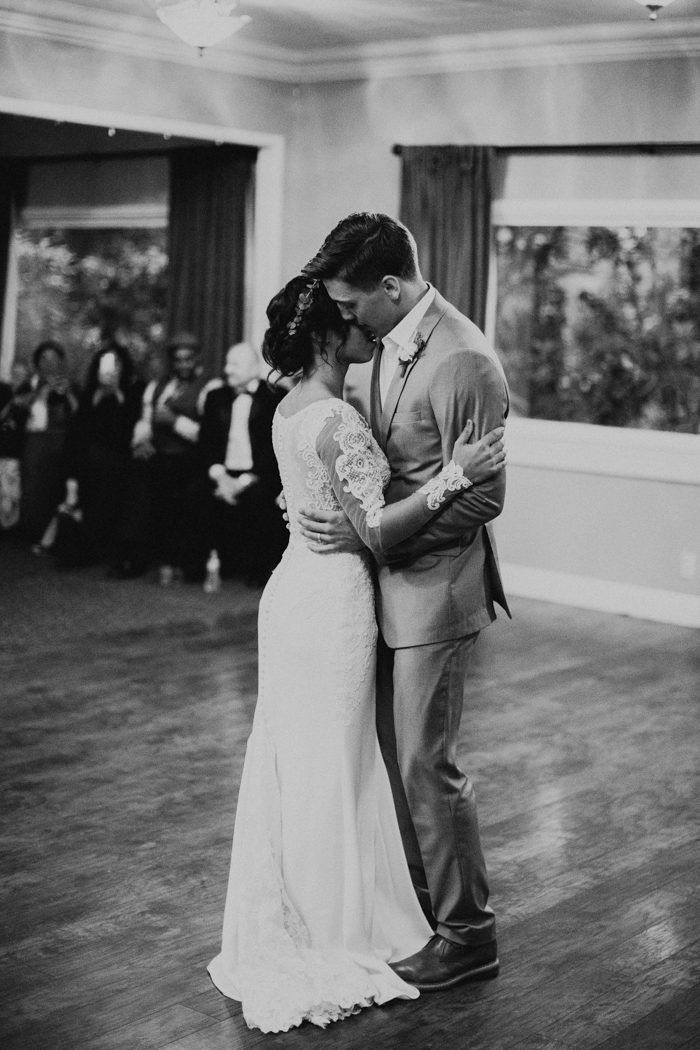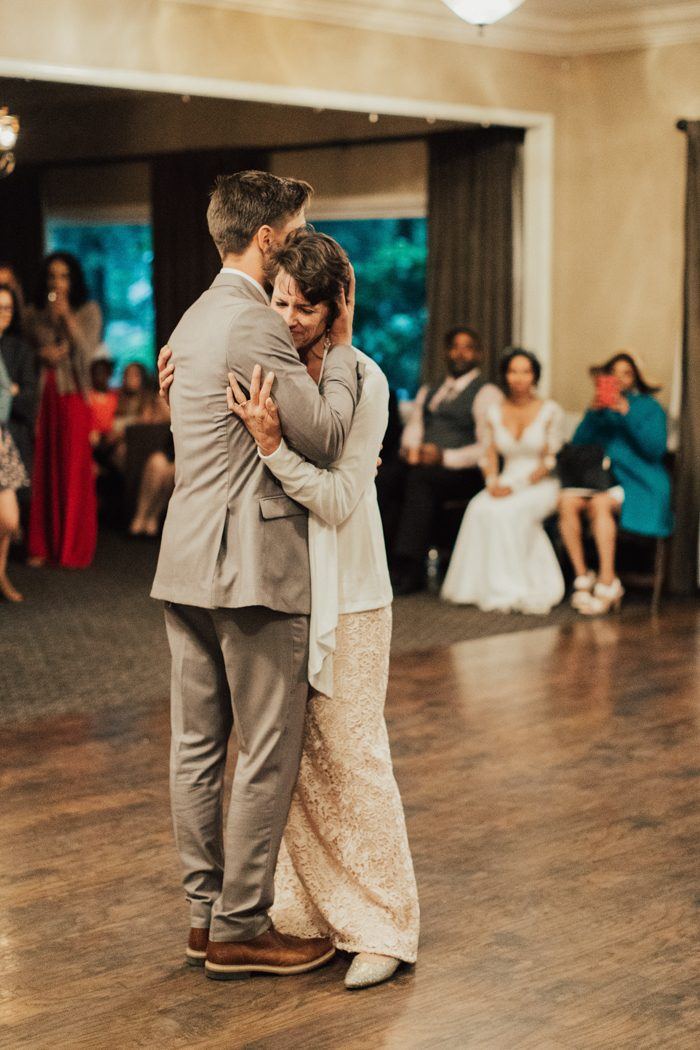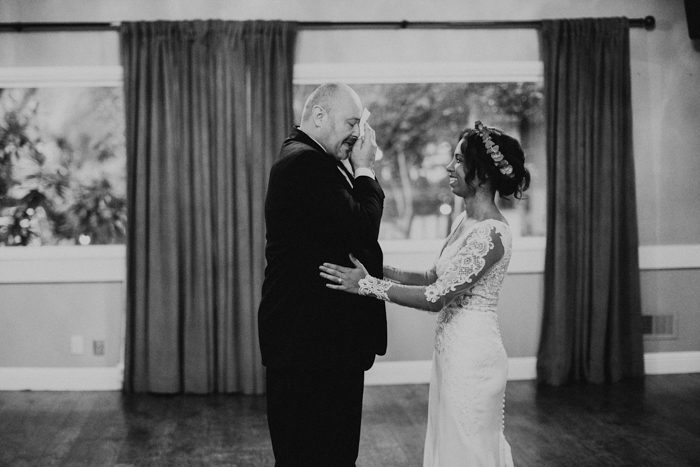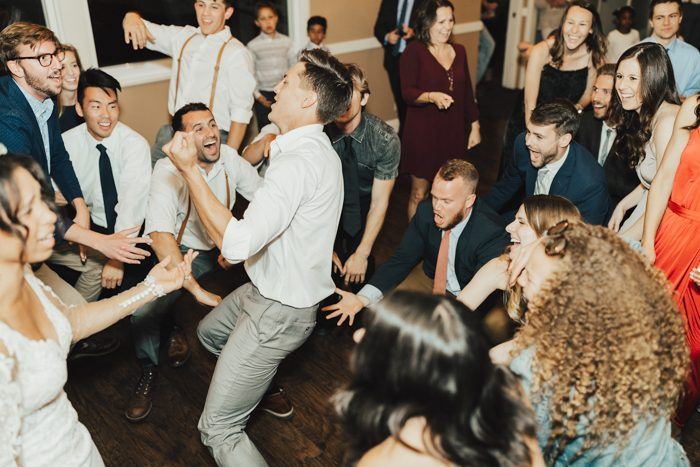 It was important to create an environment where our friends and family felt at home, relaxed and loved. We intentionally choose a venue and made arrangements where we could really promote two sides becoming one community. There we no assigned seats or sides, we had dancing for as long as the night permitted and we made sure to greet every single guest in attendance.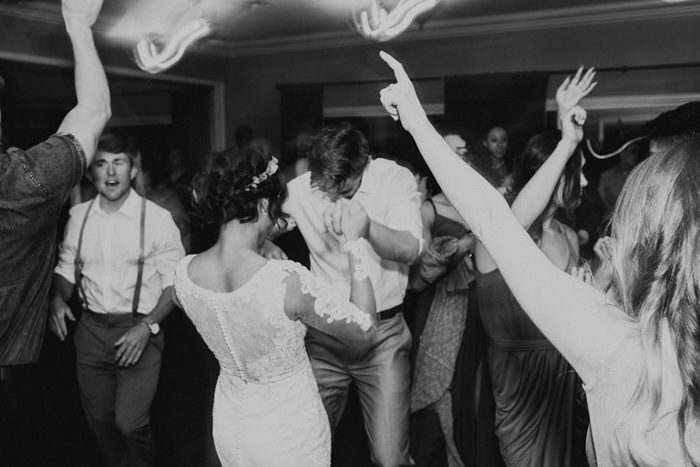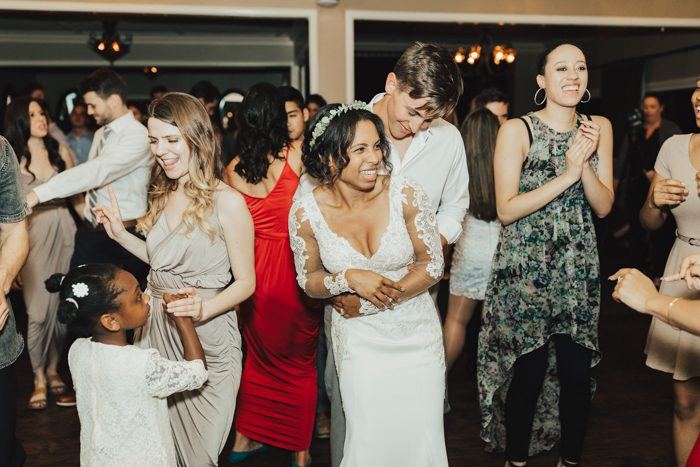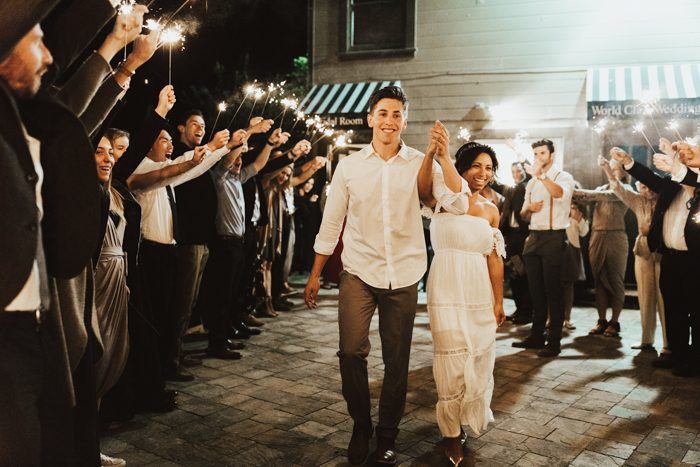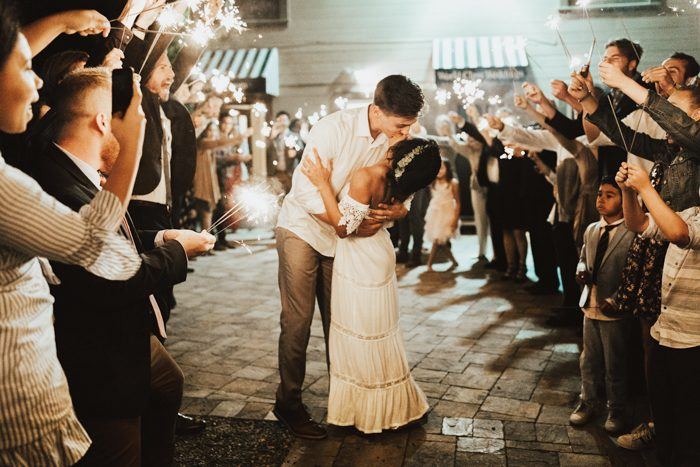 Thank you to Junebug member Anni Graham Photography for sharing Whitney and John's wedding day with us! To see more of the magic Anni makes, take a look at how this bride transformed her childhood home into an epic California backyard wedding venue.