For anyone planning a wedding in Seattle, this event is for you! The lovely Urban Unveiled is coming up in just a couple of weeks, and we're excited to be a sponsor again this year. This boutique show is full of stylish ideas from some of the best wedding businesses in town, and its chic cocktail party atmosphere within the beautiful Benaroya Hall makes for a great night out with your sweetie or your girlfriends! To be sure you get in, buy your tickets today, or stay tuned for a ticket giveaway here on Junebug next week!
Urban Unveiled
Thursday, October 14, 2010
6pm – 9pm
Benaroya Hall
200 University St., Seattle, WA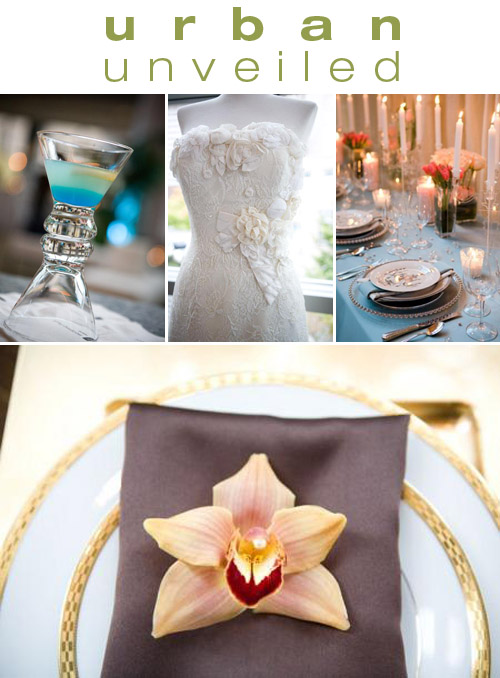 Get Hitched Give Hope is an annual event that we absolutely adore! The team of volunteers behind this night of fun works tirelessly every year to raise money for The Making Memories Foundation in order to grant wishes to stage 4 breast cancer patients – a truly worthwhile cause! At this swanky party there are raffles and live and silent auctions that give you the chance to get gorgeous goods for your wedding day while by giving back to those in need. Don't miss it – we'll see you there!
Get Hitched Give Hope
Thursday, October 28, 2010
Doors open at 6pm
The Four Seasons Hotel
99 Union Street, Seattle, WA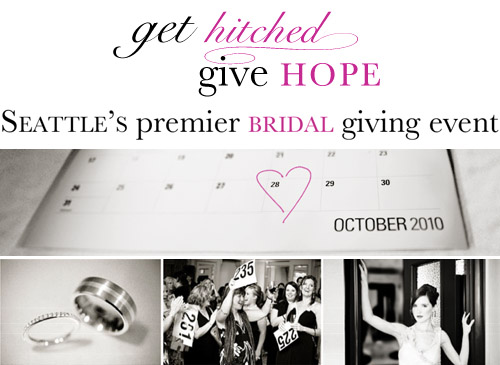 This November the one and only Ms. Mindy Weiss is back with her second annual Most Ridiculous Wedding Event Ever! and once again we are thrilled to be the exclusive bloggers on site. Hooray! Come join us for a super fun day of wedding planning boot camp with experts in the industry, and learn about topics from cakes, to flowers, to seating, to music, as well as all those special touches that Mindy and her team are famous for. Last year the event was filled to the brim with great music, gorgeous inspiration, huge energy and loads of treats and surprises, and we had a blast!
Mindy Weiss's Most Ridiculous Wedding Event Ever! 2
Sunday, November 14, 2010
9:30 AM – 5:30 PM
The Bookbindery
8921 Lindblade Street, Culver City, CA