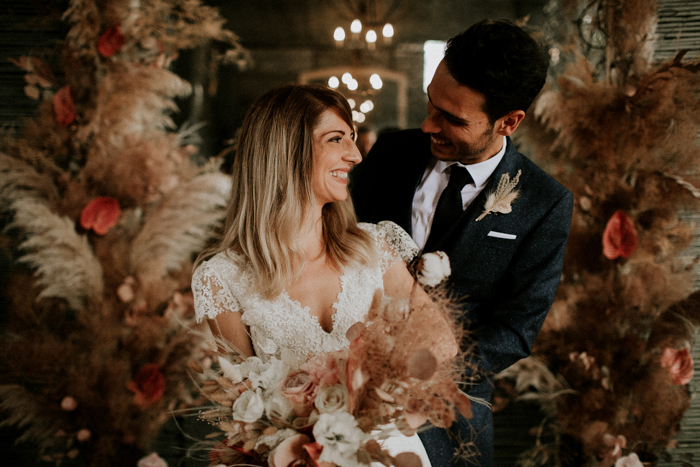 Catia and Bobby has our hearts feeling all the warm, fuzzy feels as we obsess over their blush and burgundy wedding day at Bastide de Puget. While we've seen pampas grass and bohemian decor before, we love the elegant approach D'amour et de Déco created specifically for this couple's dream day. Even the rain couldn't stop the beauty of every detail! We personally love the photo Pinewood Weddings captured of Catia looking flawless with her clear umbrella. Pro tip: If light rain is in the forecast, a clear umbrella is a great way to still be able to get cute photos outside. If romance, earthy elegance, and a touch of boho sounds like you, this day at Bastide de Puget will be one you'll want to Pin to your inspiration board!
The Couple:
Catia & Bobby
The Wedding:
Bastide de Puget, Meyreuil, Provence, France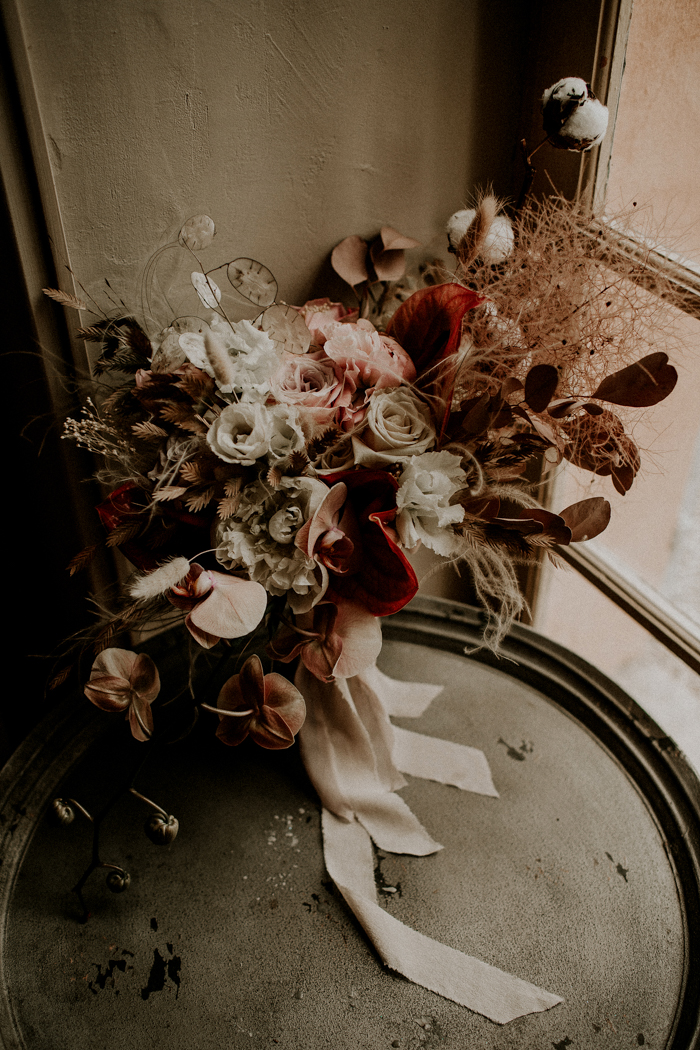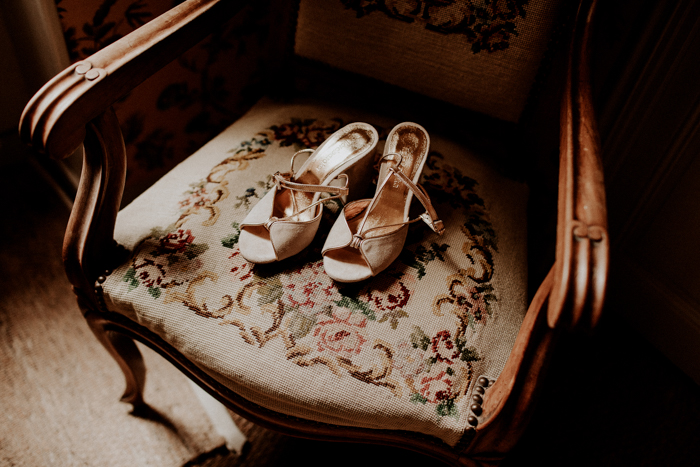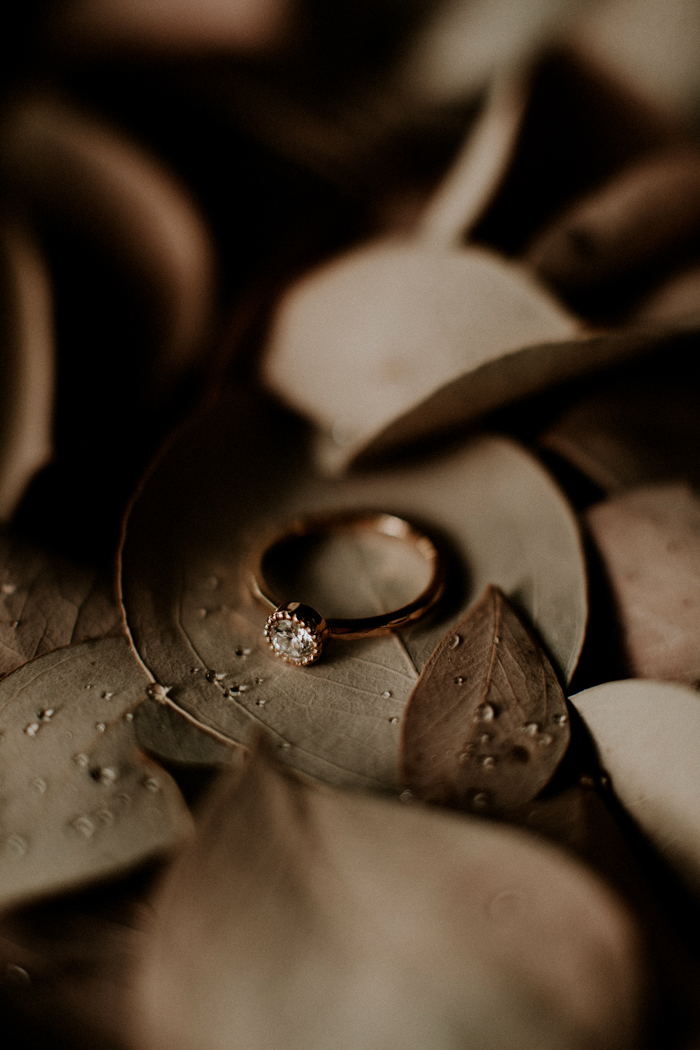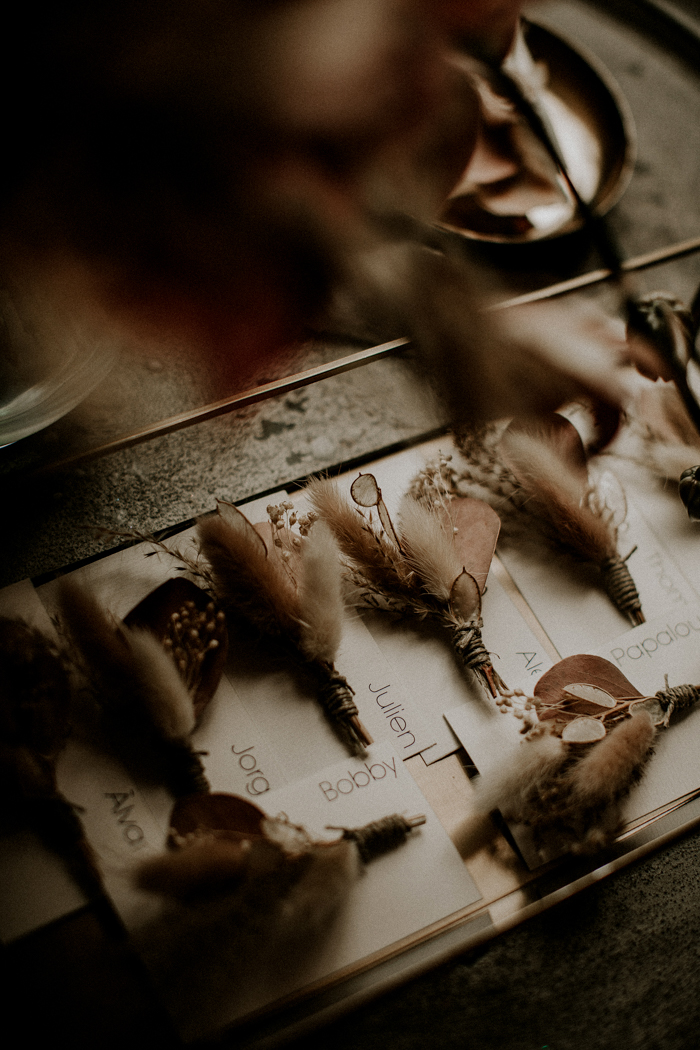 D'amour & de Déco and Pinewoods are real artists and incredible people that you can fully trust to deliver above your expectations. They knew how to adapt to any situation and work as a team.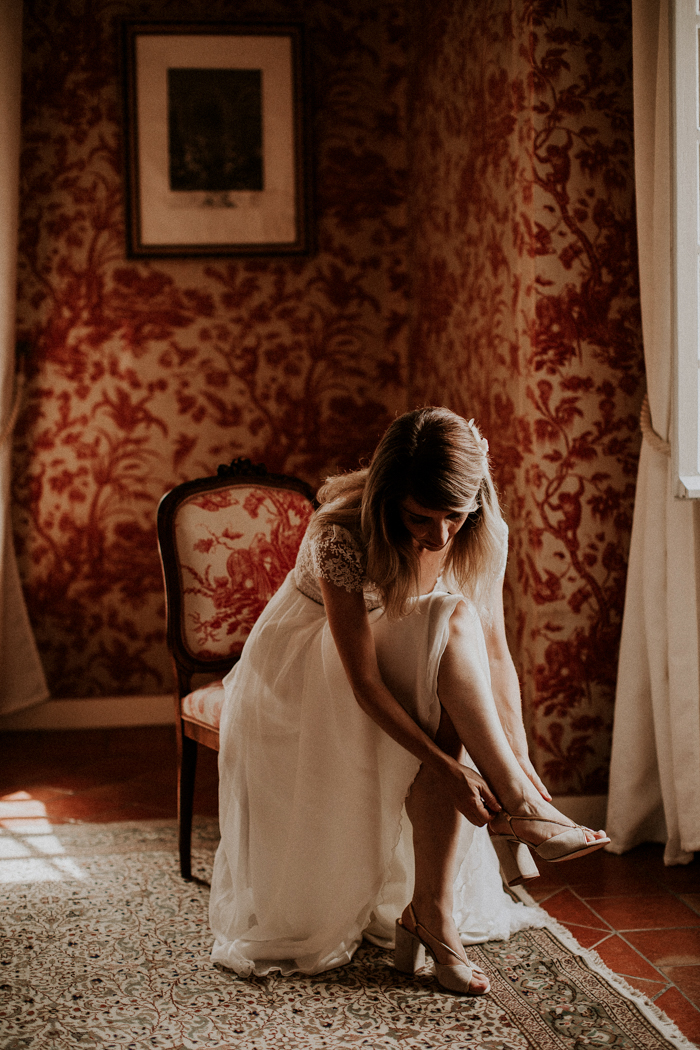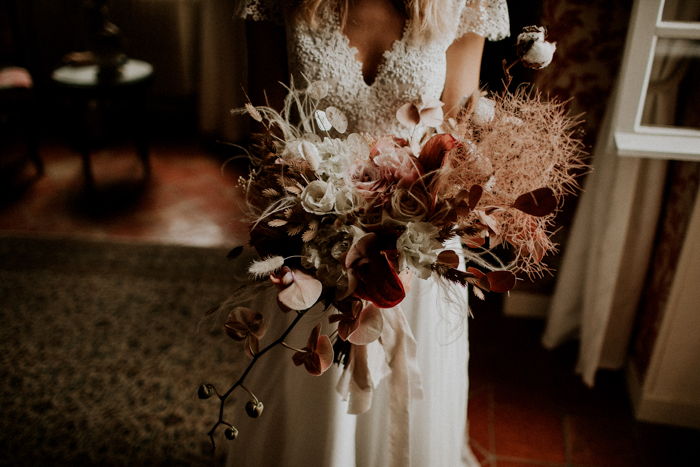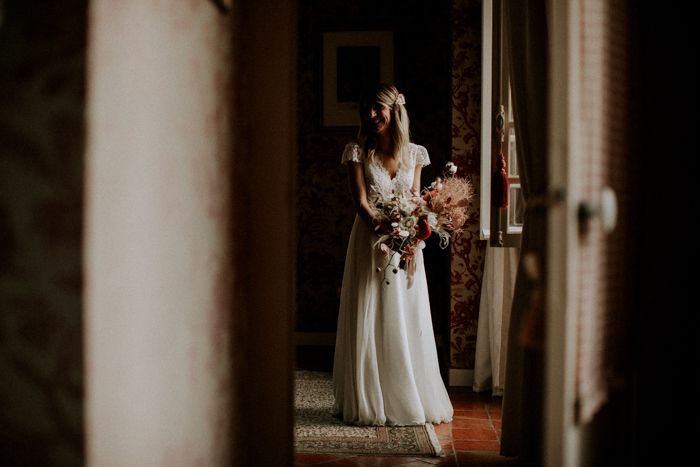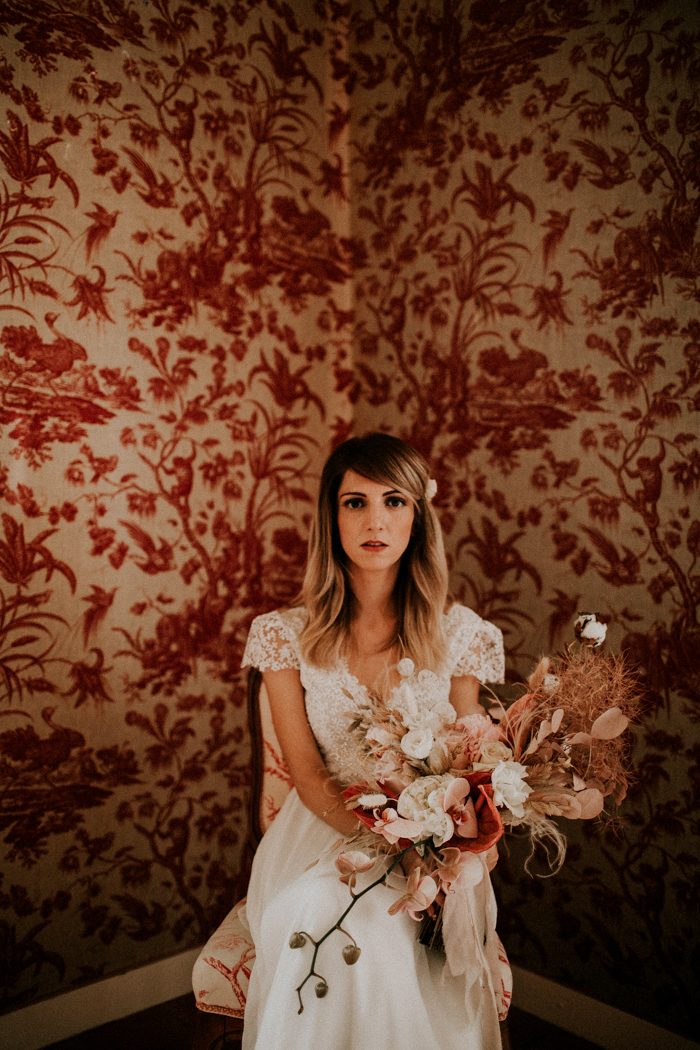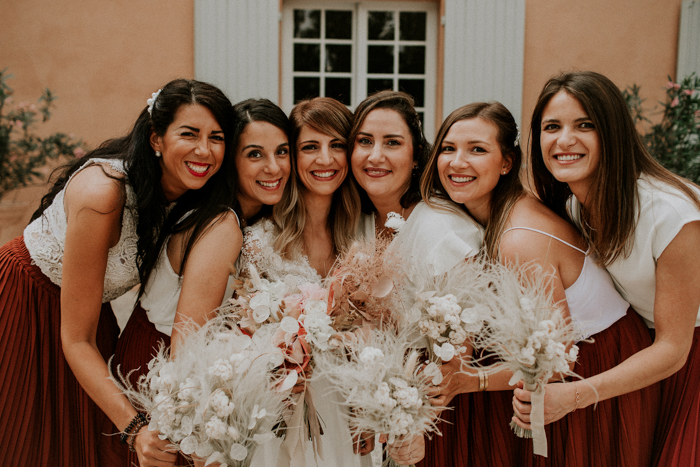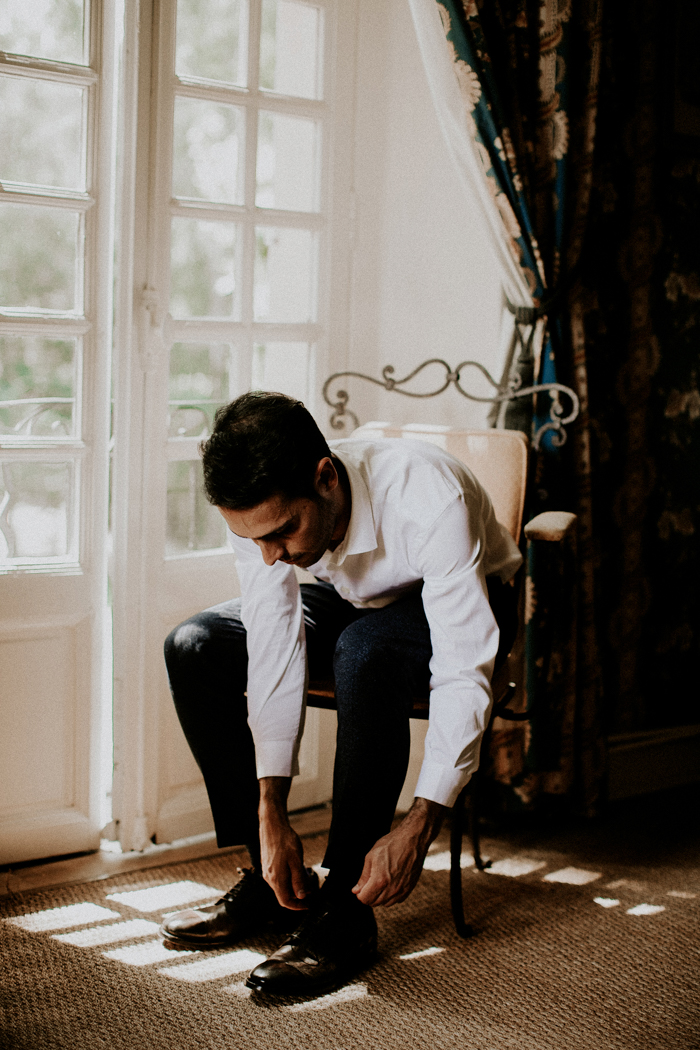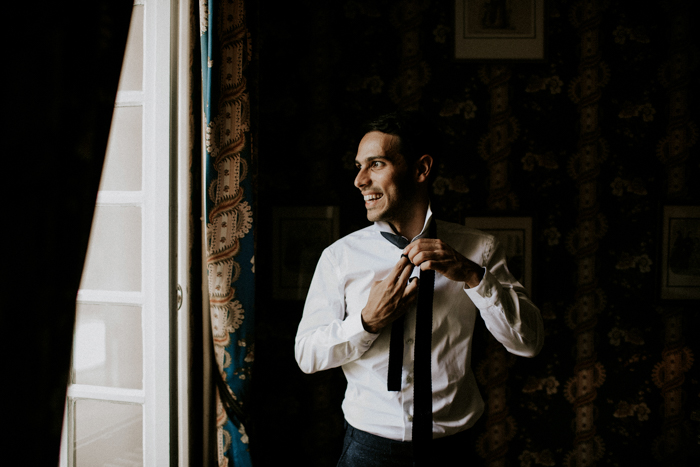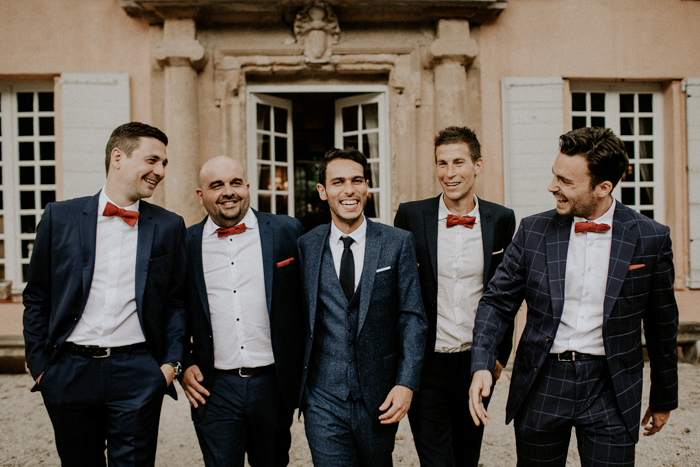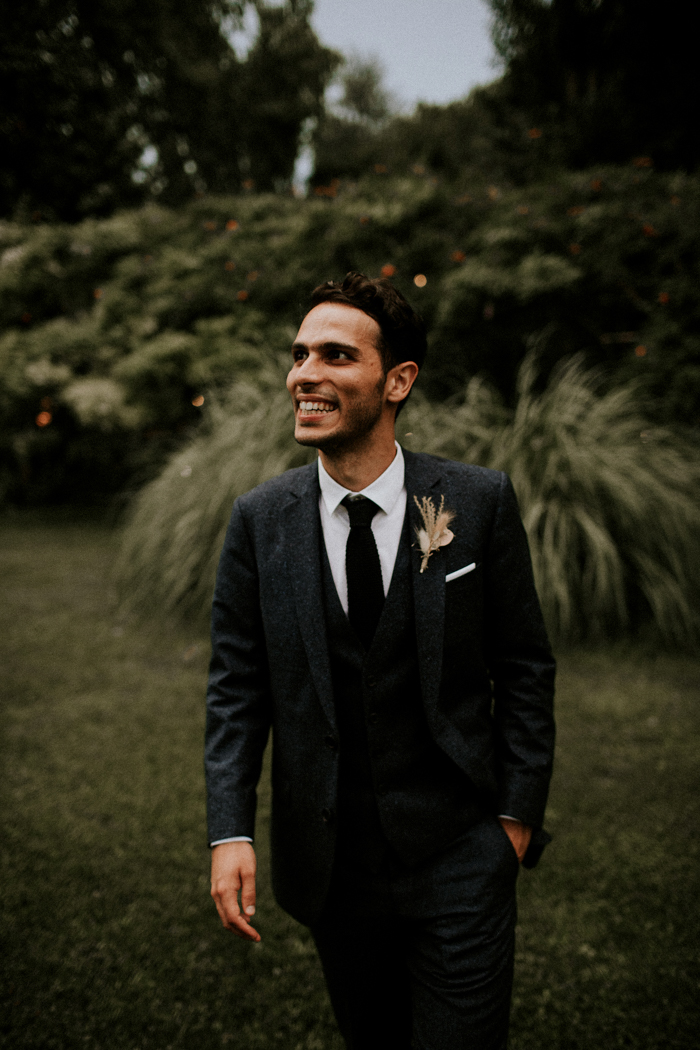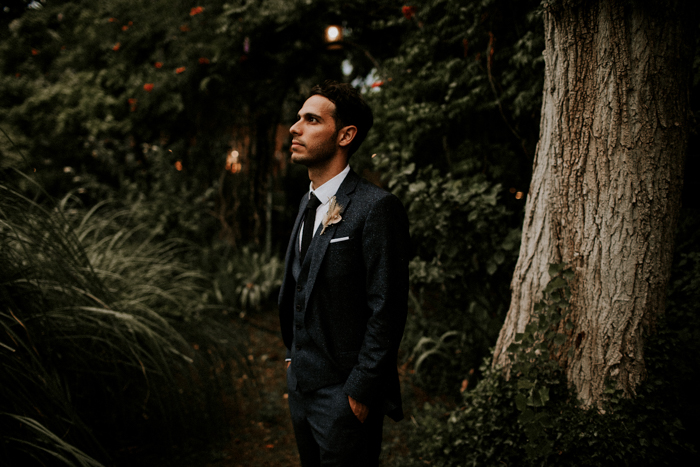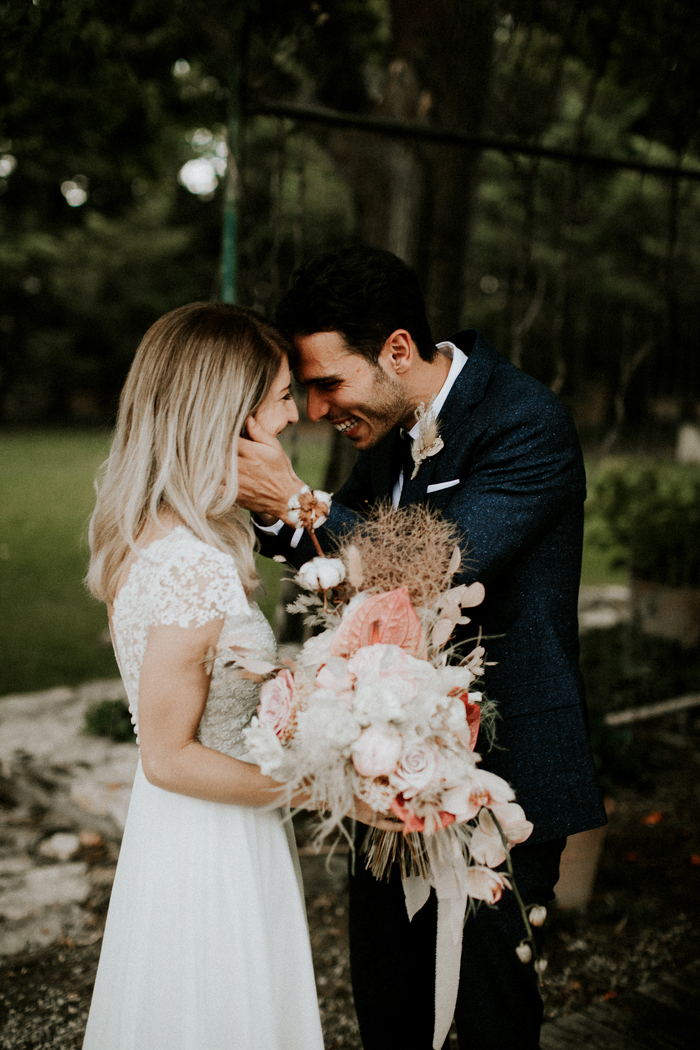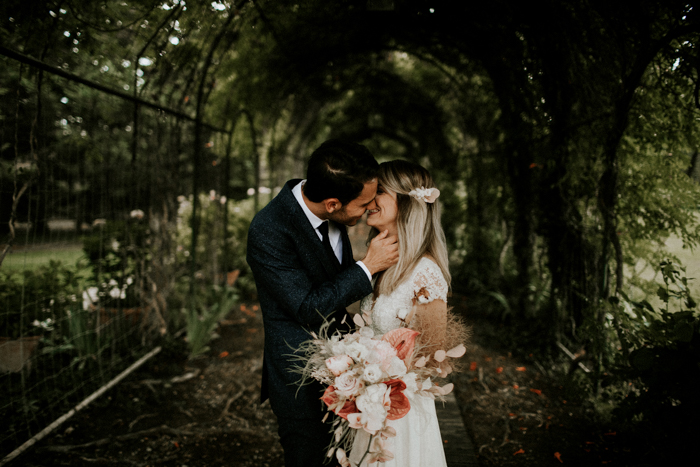 What was important to us was to make our wedding very personal. Bobby and I had been together for over 7 years, had lived in different countries, with friends and family from different cultures. So we wanted to feel all of this during our day. From the beginning, we knew that we wanted a simple, relaxed yet elegant, modern wedding. We wanted to bring details that are meaningful to us, that reflect our story and the things we like. From the choice of the location where we spend our summer holidays, the ceremony that we created with our close friends, the colors, flowers and decoration, to the choice of songs that are special to us. Every little detail was important for us and that's how we chose the professionals that helped us creating our day: from the photography to the design, music and venue; the main criteria is that it needed to truly reflect us.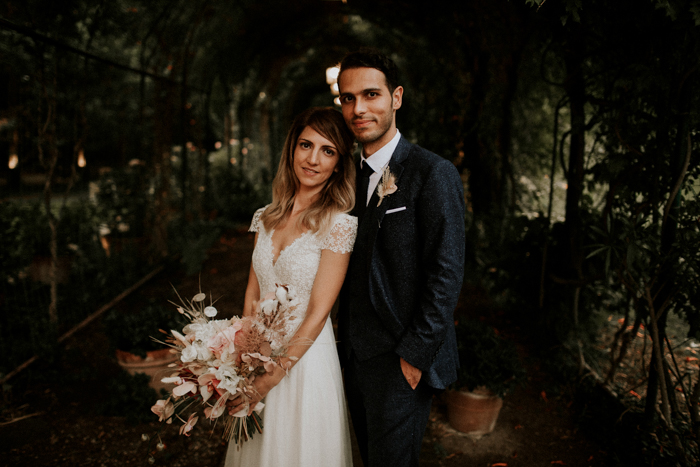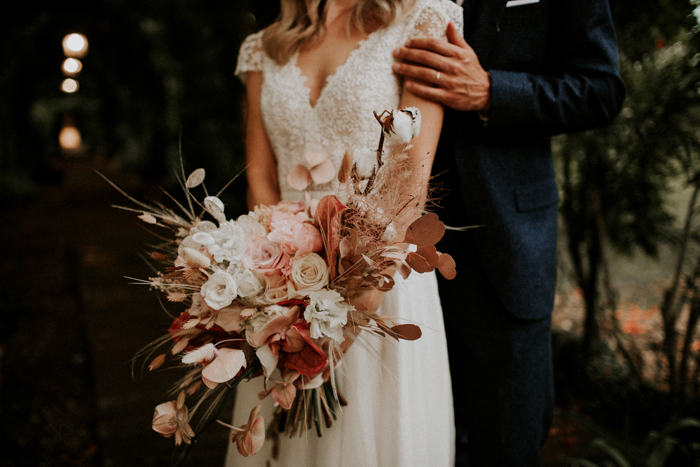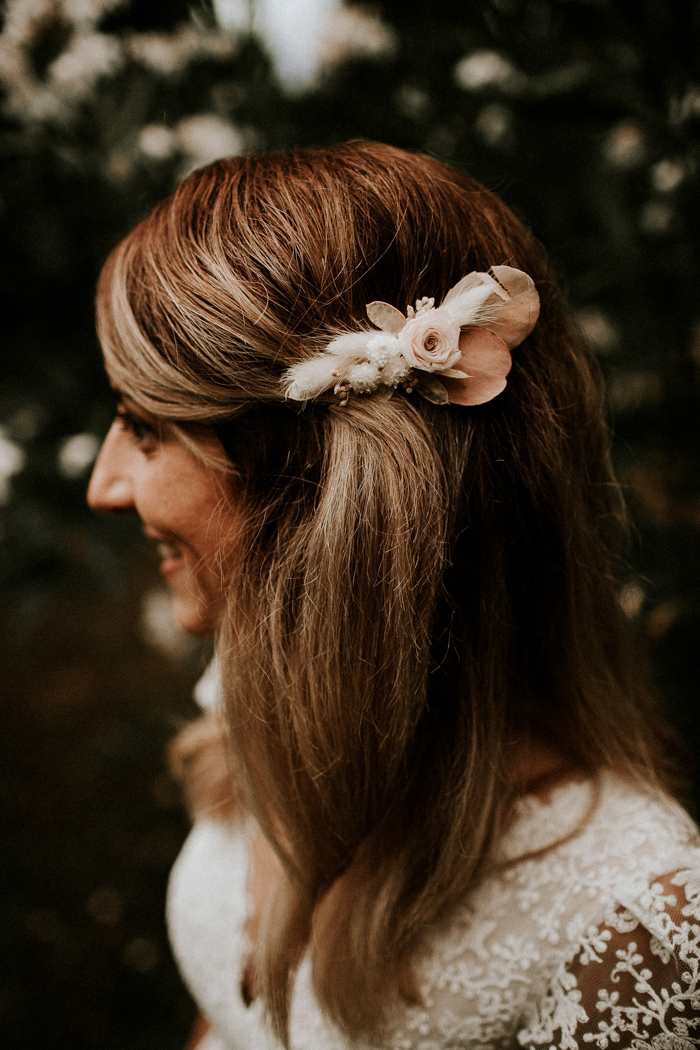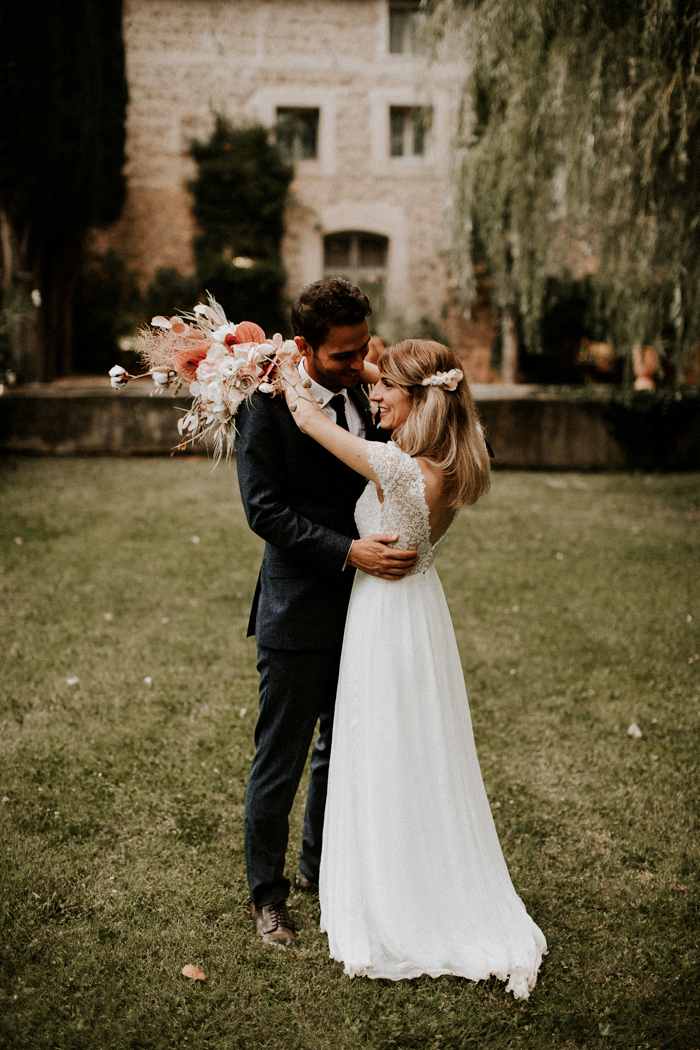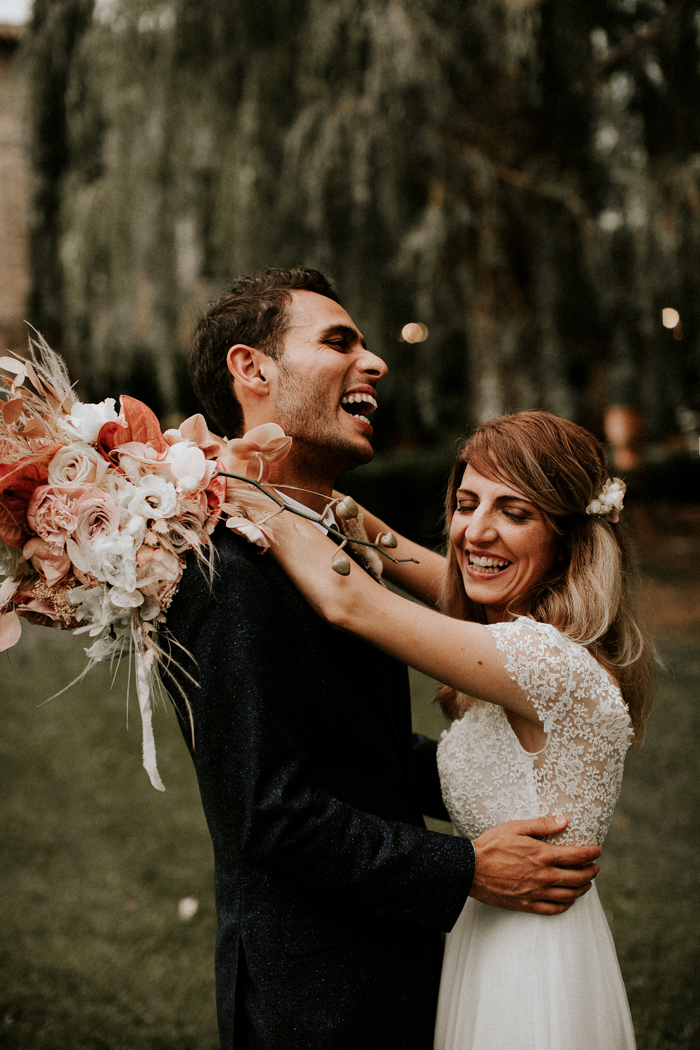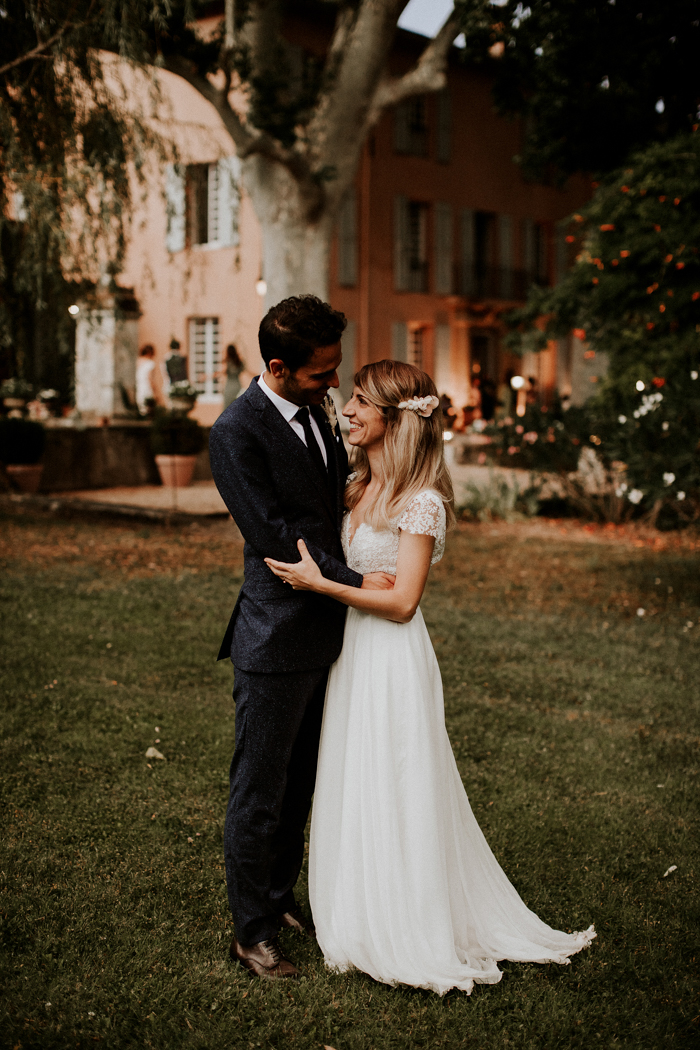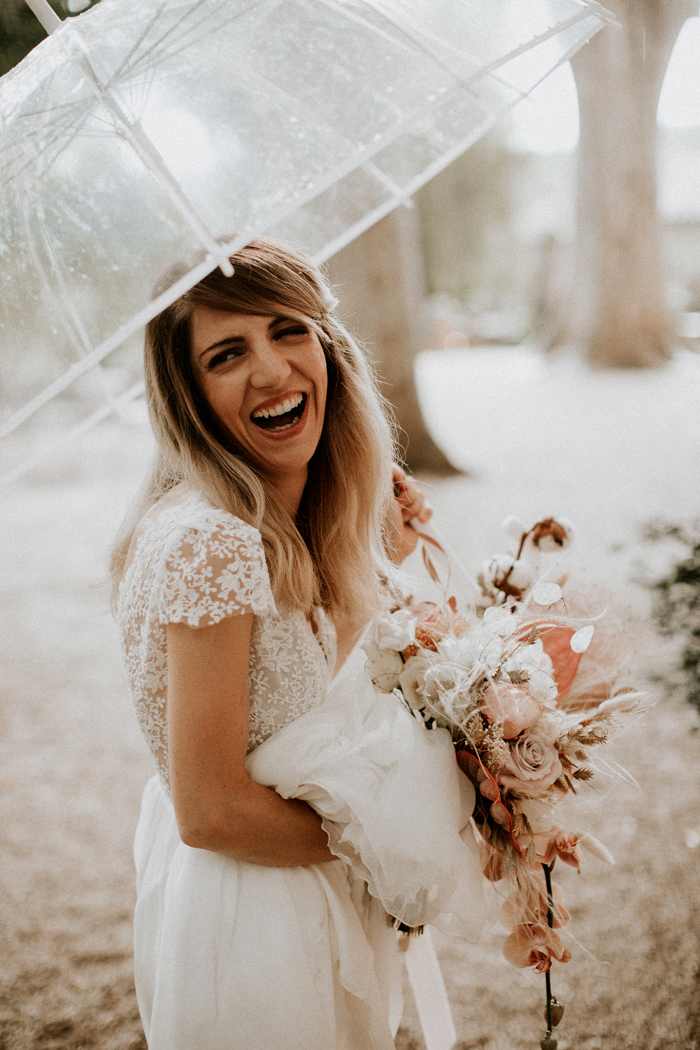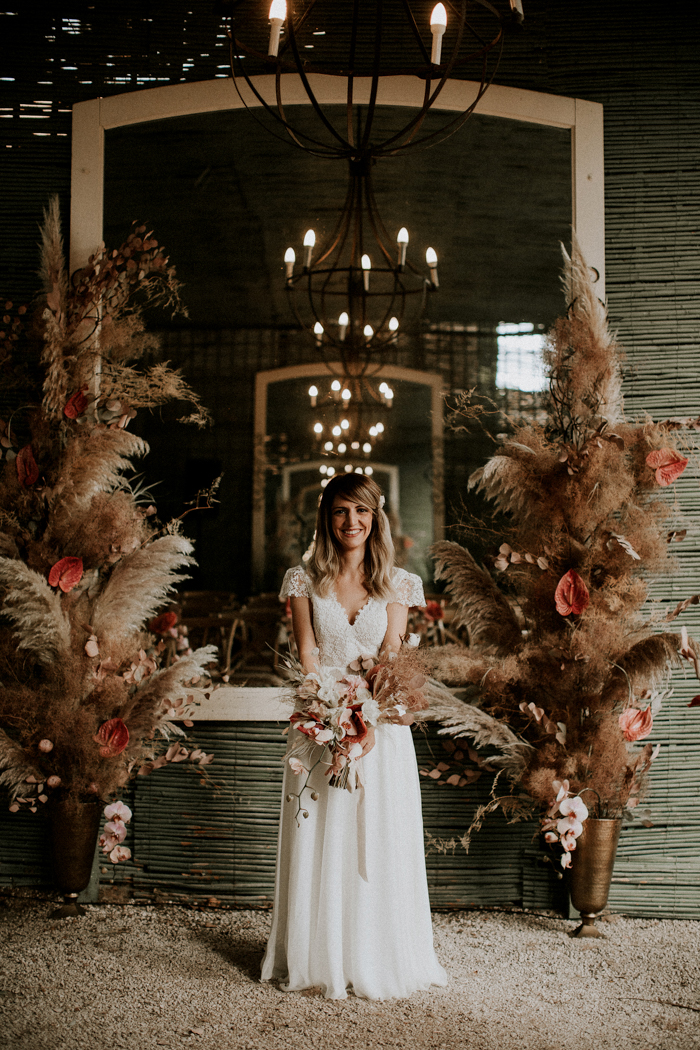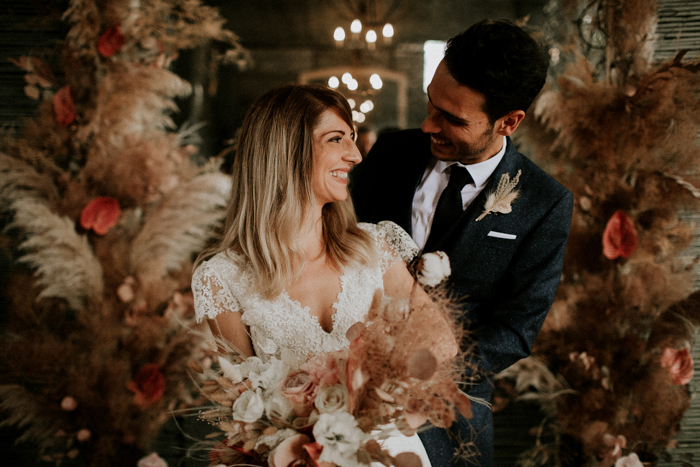 Before our wedding, we were apprehensive of sharing our vows in front of all our friends and families; and for a long time we hesitated to exchange them only between the two of us. The weather also had to be right since we had planned everything outside of the Bastide, from the ceremony to the cocktail and reception. Given we were getting married in Provence in July, we were confident the sky would be with us. When a few days before our wedding we saw the weather forecast change from extreme heat to extreme rain, we got very nervous and had to change all our plans at the last minute. We needed to move everything indoors, which proved to be a challenge as the space didn't quite fit with the number of guests we had. On the morning of the wedding, we met with our photographers (Eni and Levi, Pinewood Weddings) and our wedding designers (Vanessa, D'amour & de Déco) to decide how to best re-arrange the space for the ceremony. We were so pleased we trusted them as they turned the ceremony into this timeless place: the colours, tones and flowers were absolutely divine. And, with the music band playing our special songs, it altogether made it feel like this magical moment suspended in time. Bobby and I felt so appeased that our vows were the most serene and touching moment that we will keep with us forever.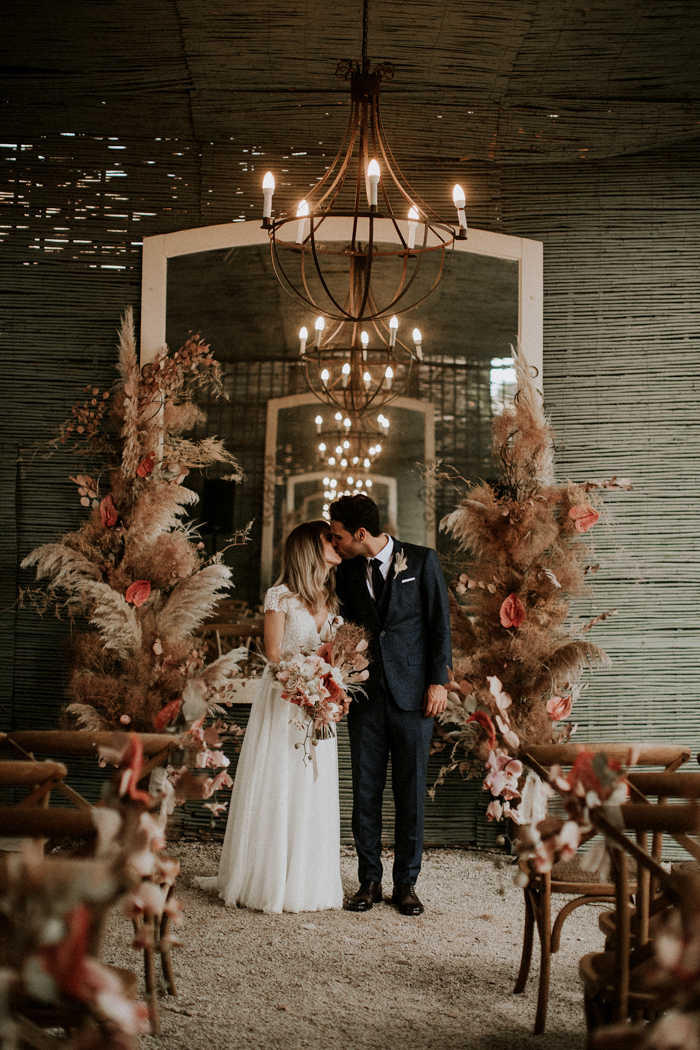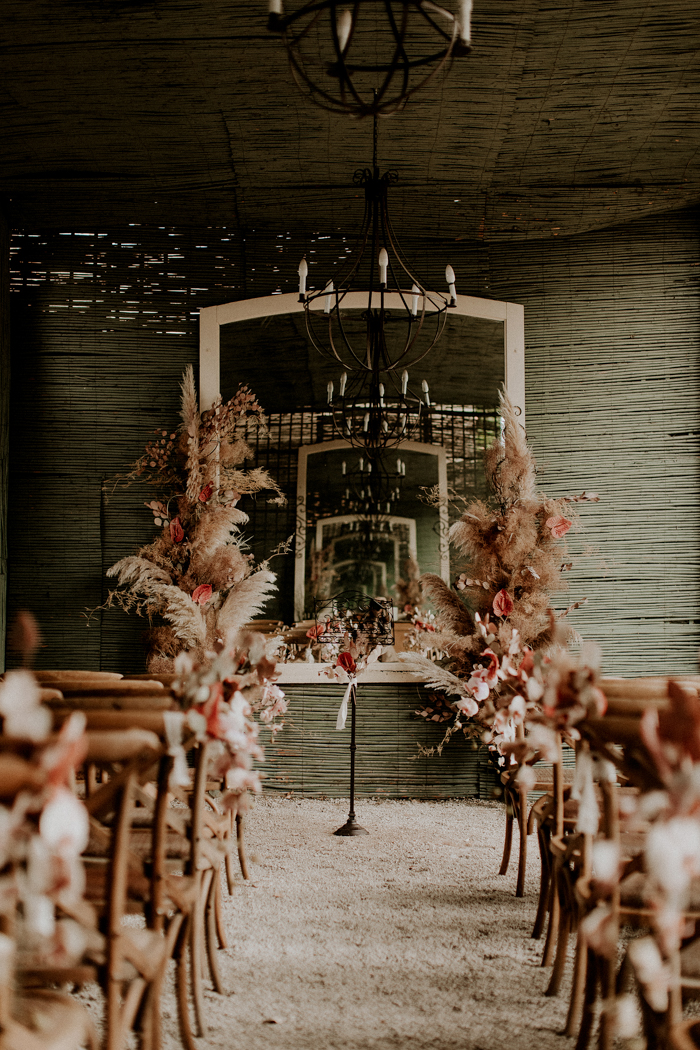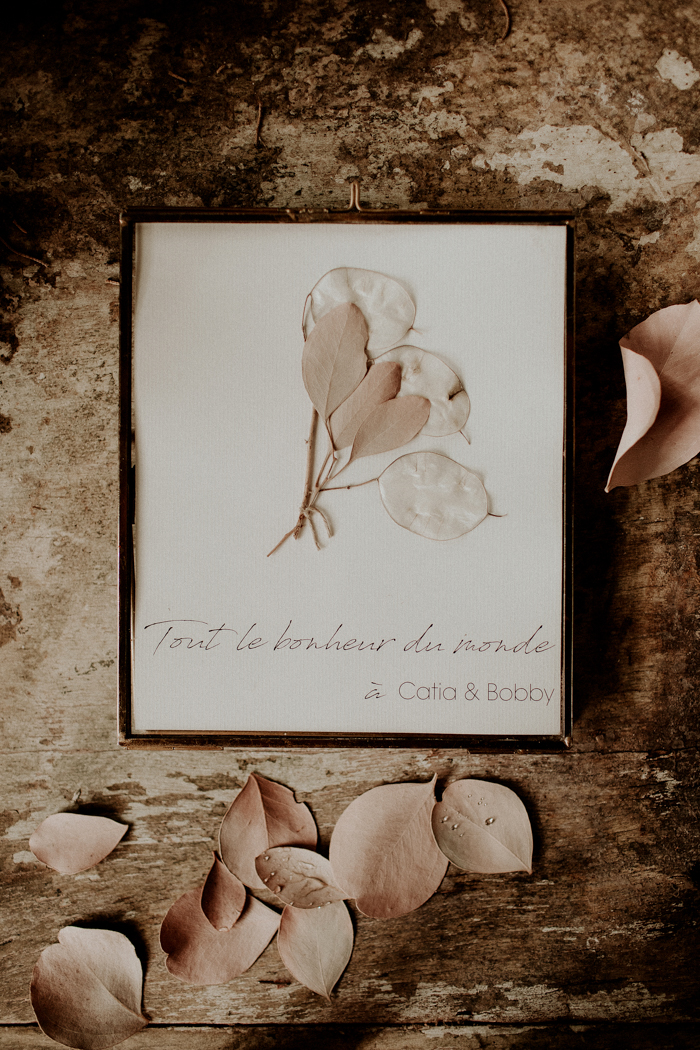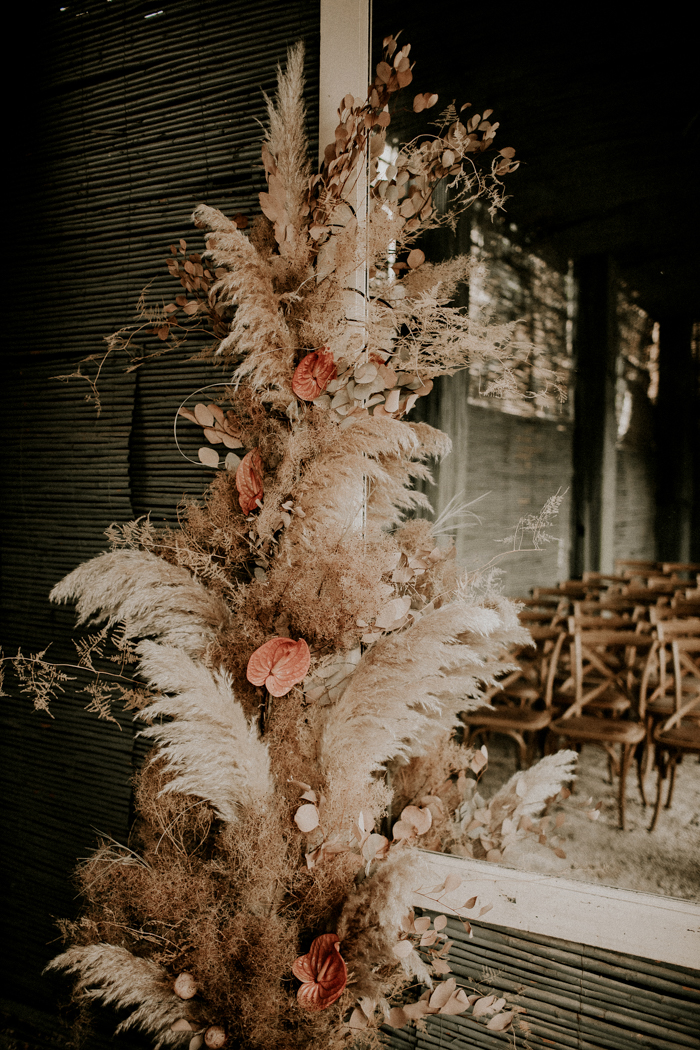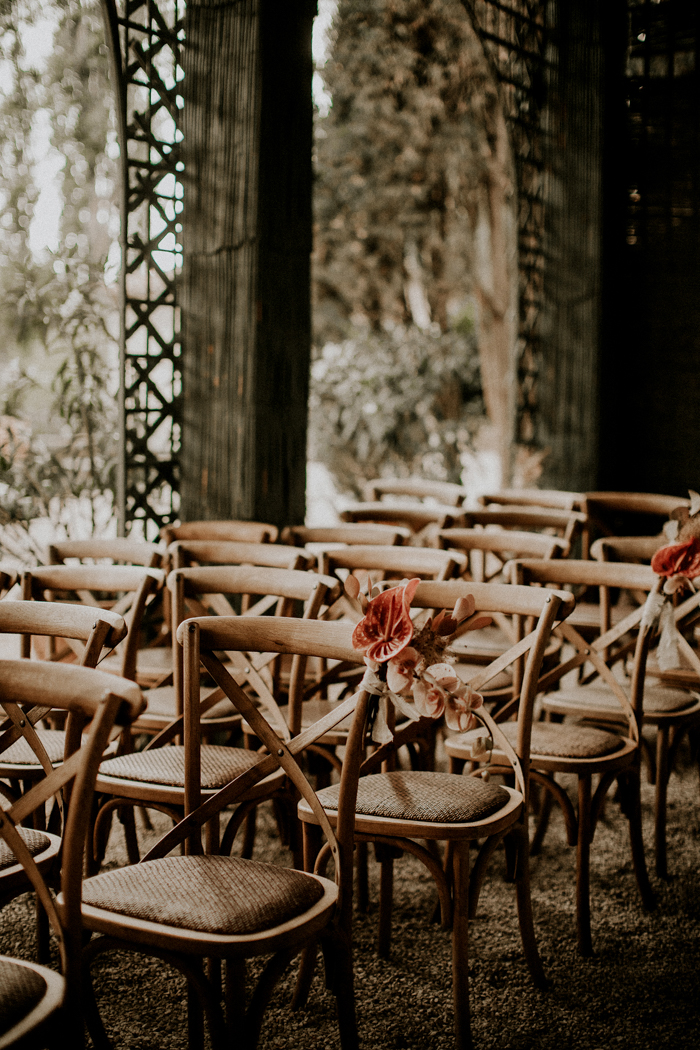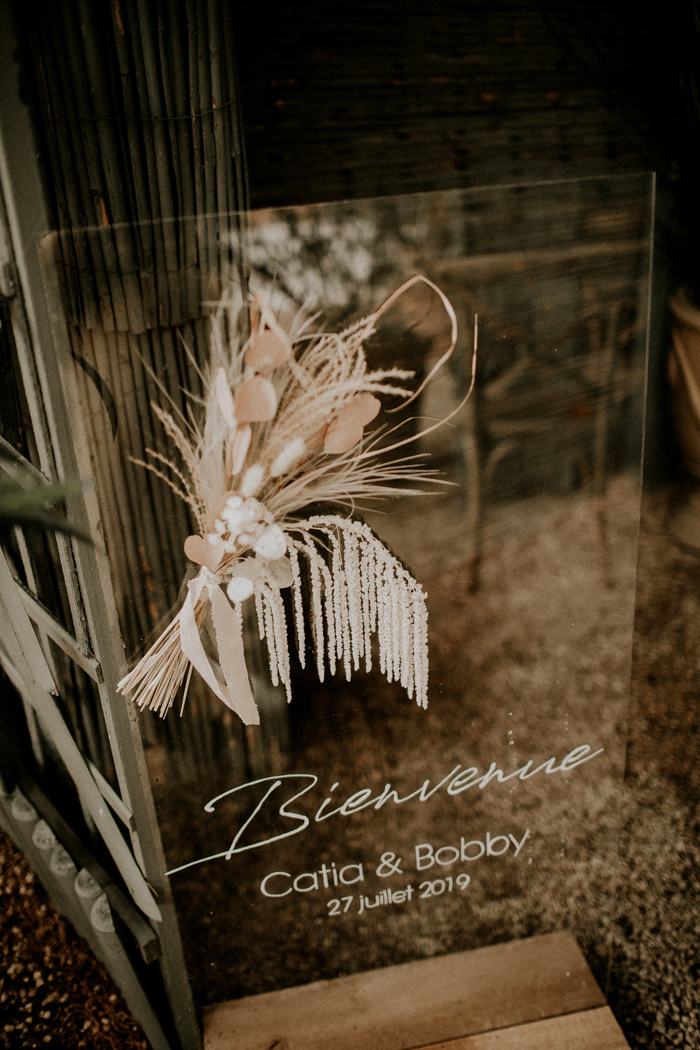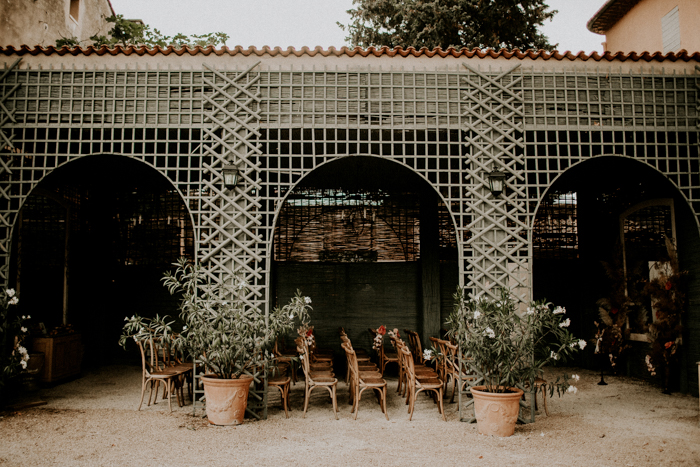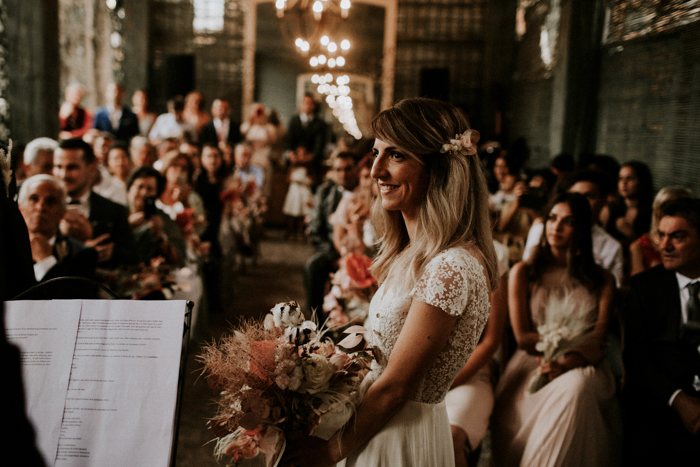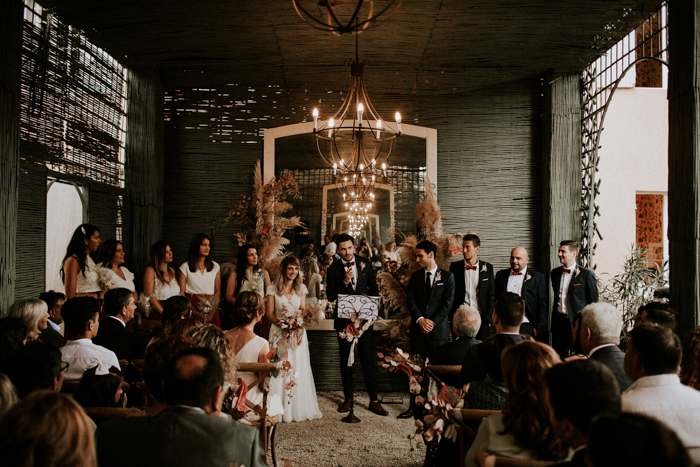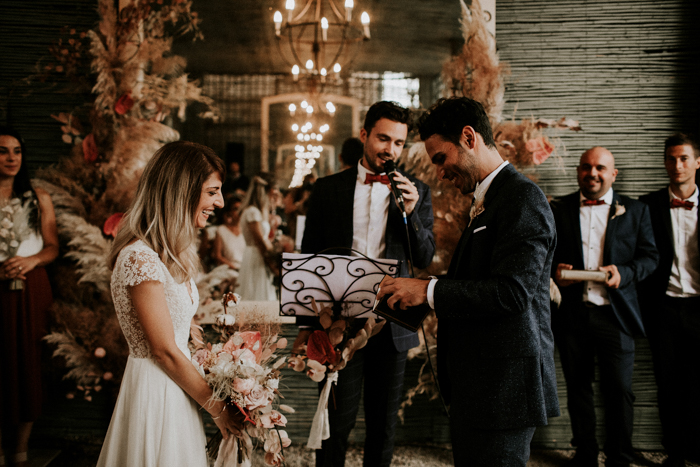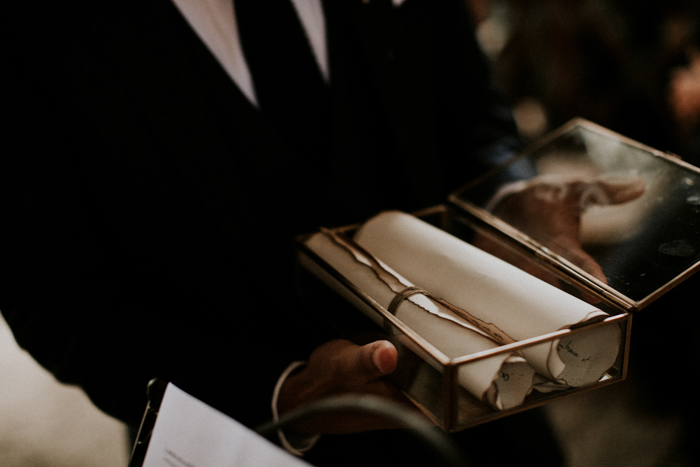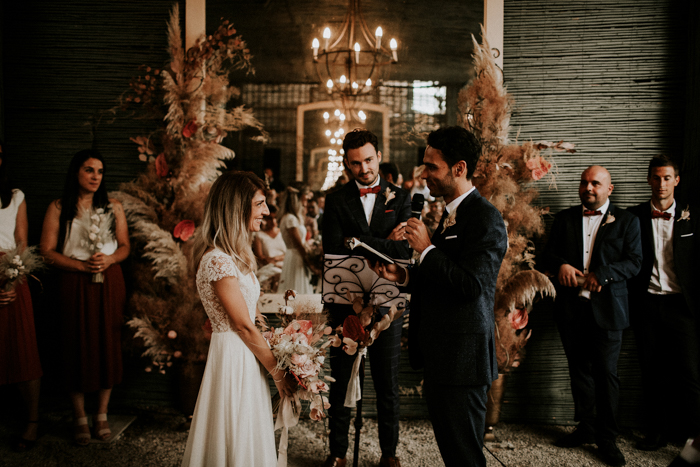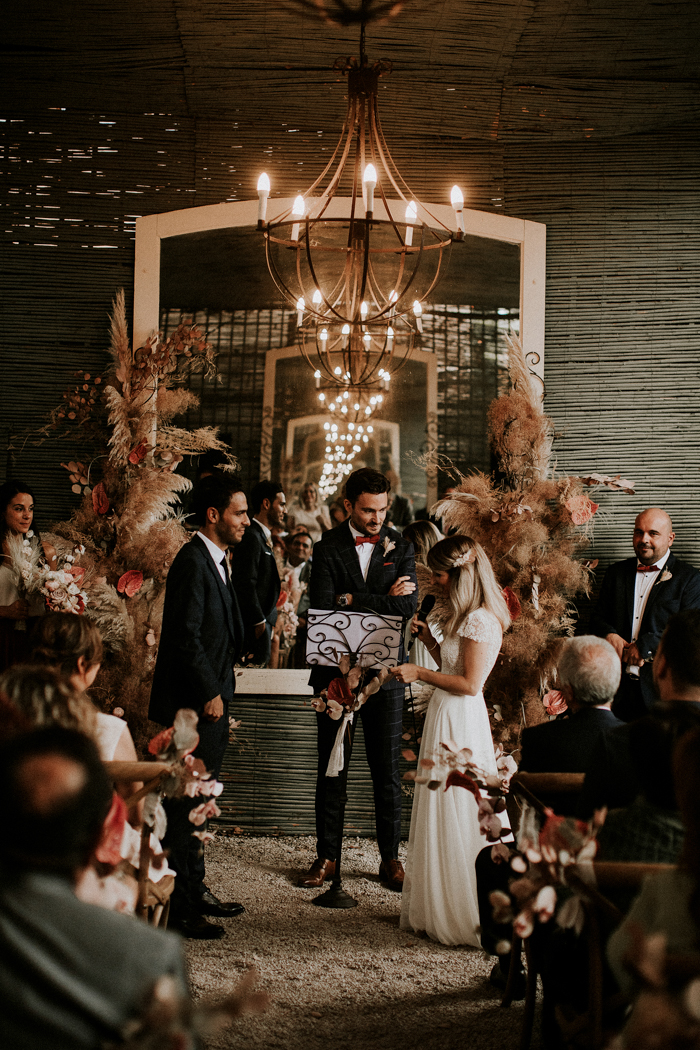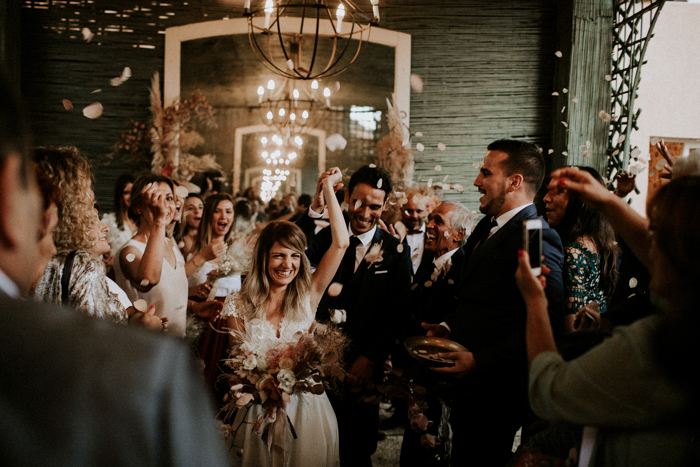 We knew from the beginning we wanted to get married in the south of France as it's Bobby hometown and we spent most of our summers in Provence. When we visited the Bastide de Puget, we immediately fell in love with the place. The lush gardens, the classical statues, the fountain, the wallpapers, the high windows and ceilings. There was something magical about it. The Bastide was elegant, full of character yet felt very intimate and like a family house.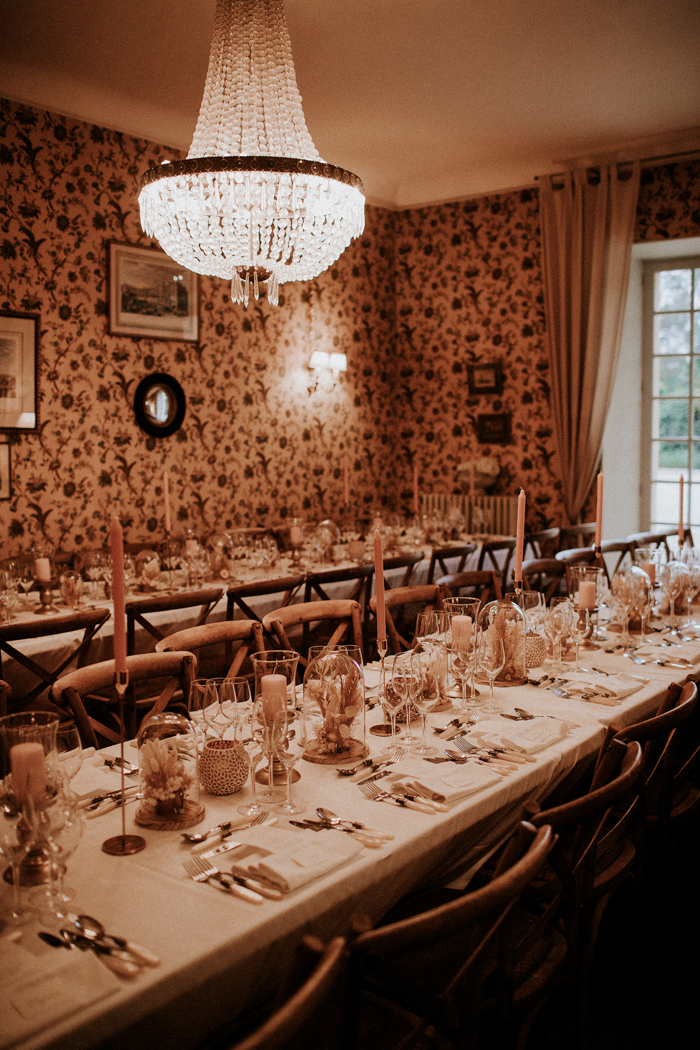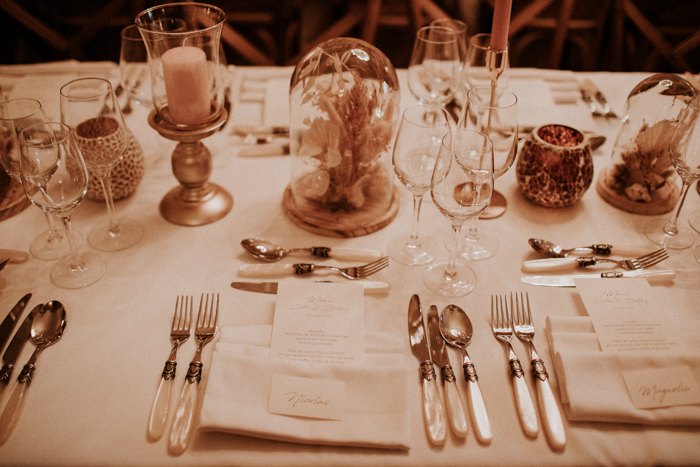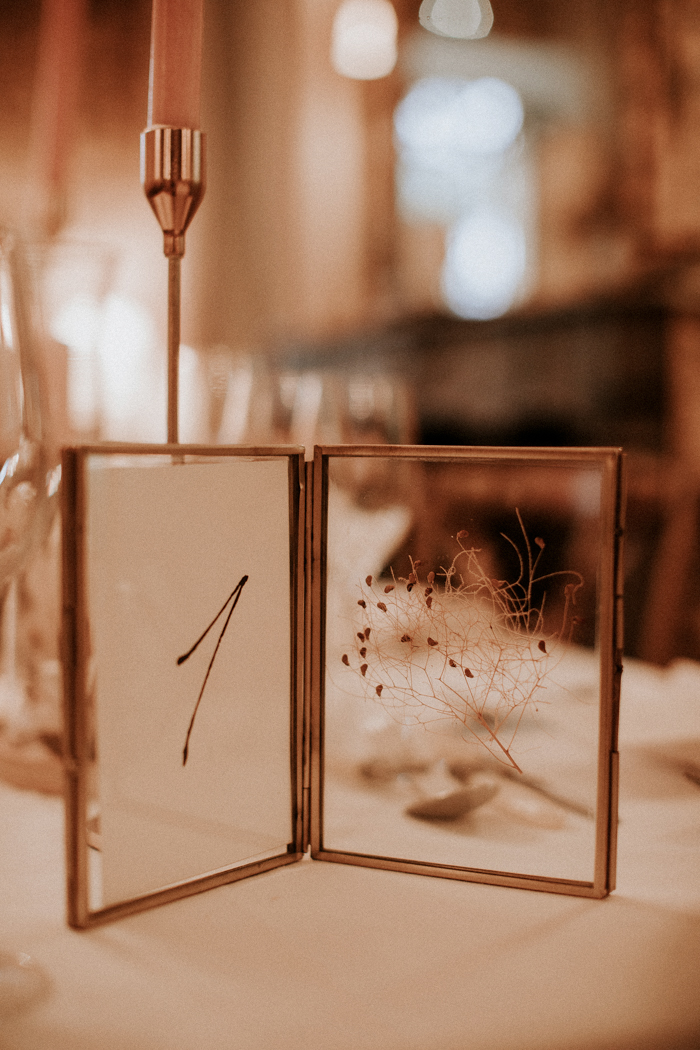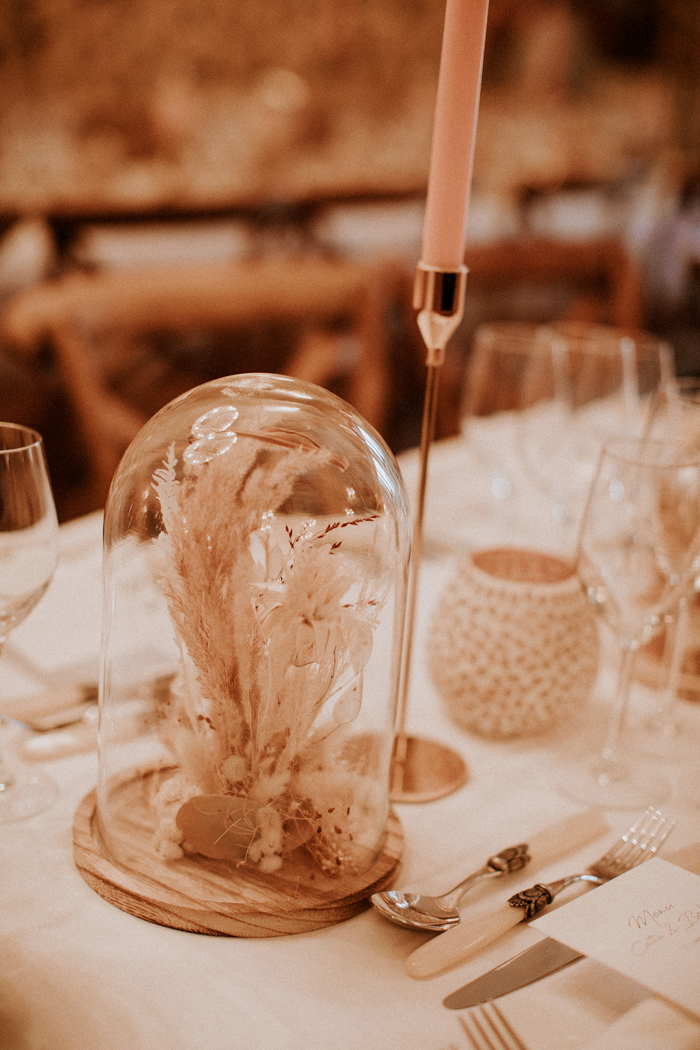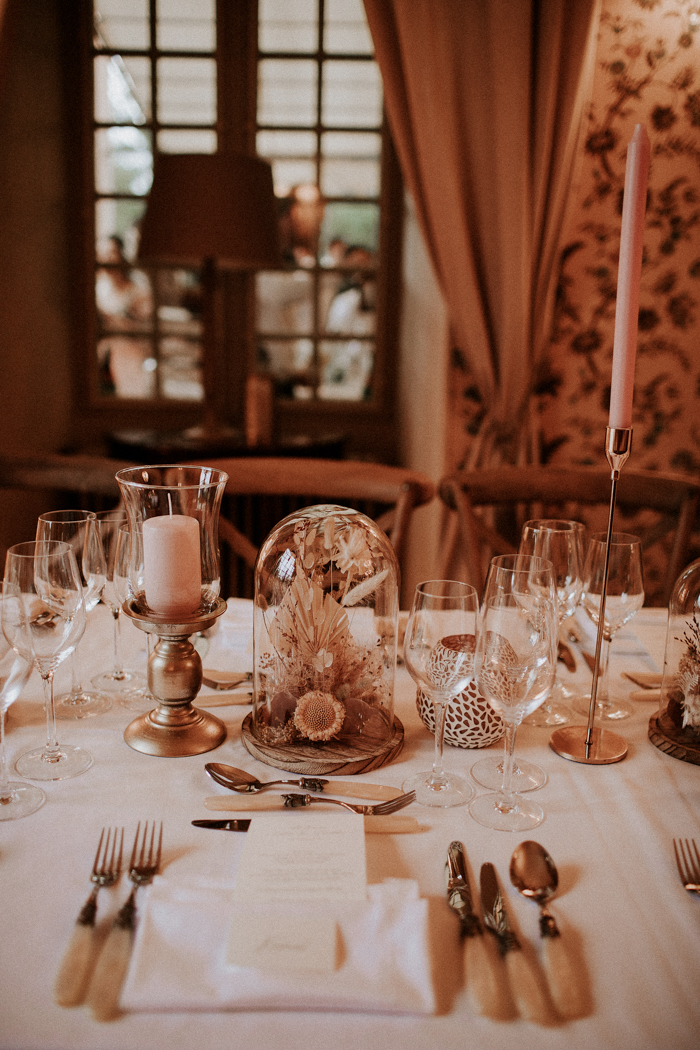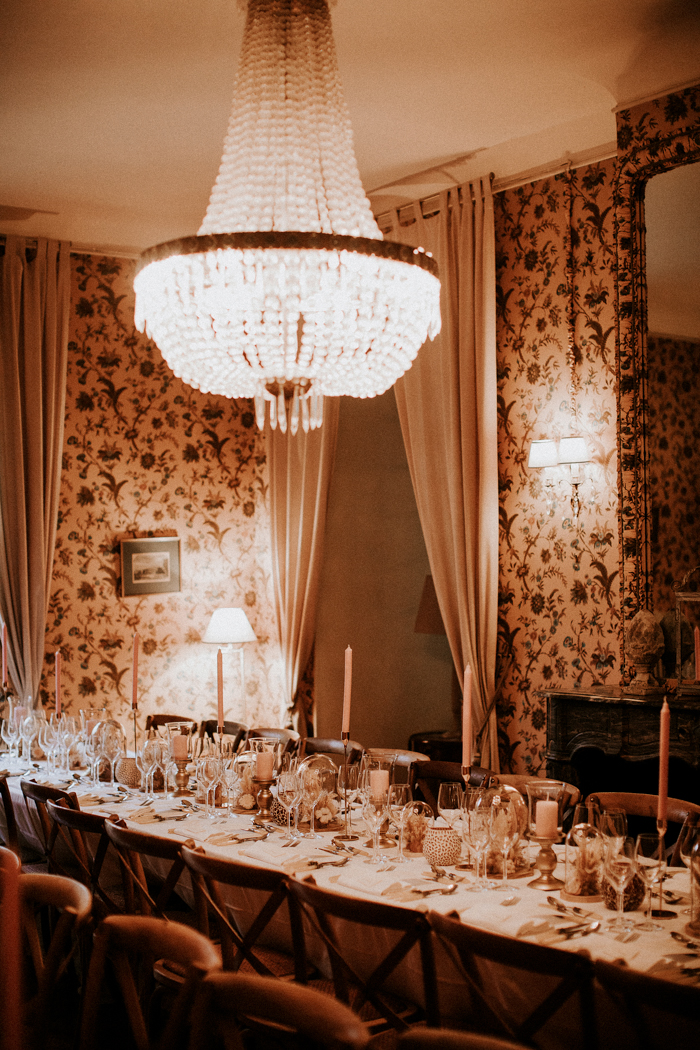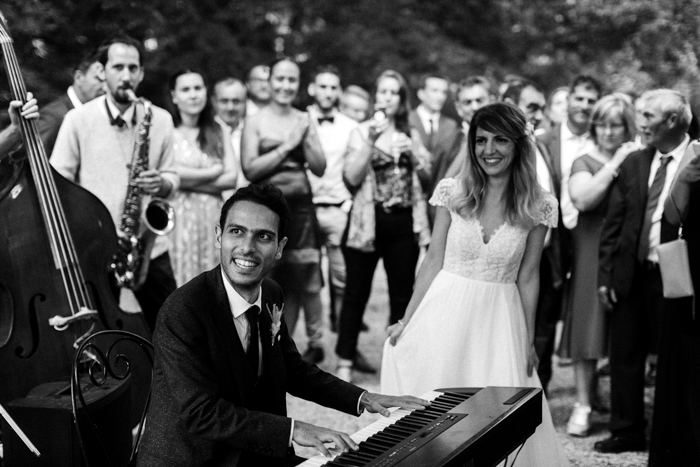 The choice of our music band for the wedding was very important. We spent time searching for a band that not only plays the songs that we like but also gives them an authentic, bluesy twist. I knew one of Bobby's wishes since little was to play in a band, so I asked the musicians to invite him to play piano with them during our cocktail. Playing, singing and dancing on 'Hit the road Jack' with our guests was one of our favorite and most special moments.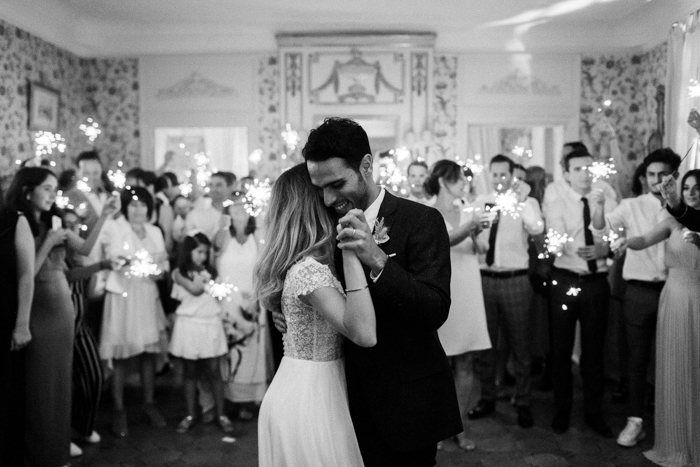 Congratulations, Catia and Bobby, and many thanks to D'amour et de Déco for sharing their day at Bastide de Puget with Junebug! If you're loving this blush and burgundy color palette, we have more for you!
RECOMMENDED READING: Blush and Burgundy Got a Major Update in This Modern Romantic Wedding Inspiration at The Stonehurst