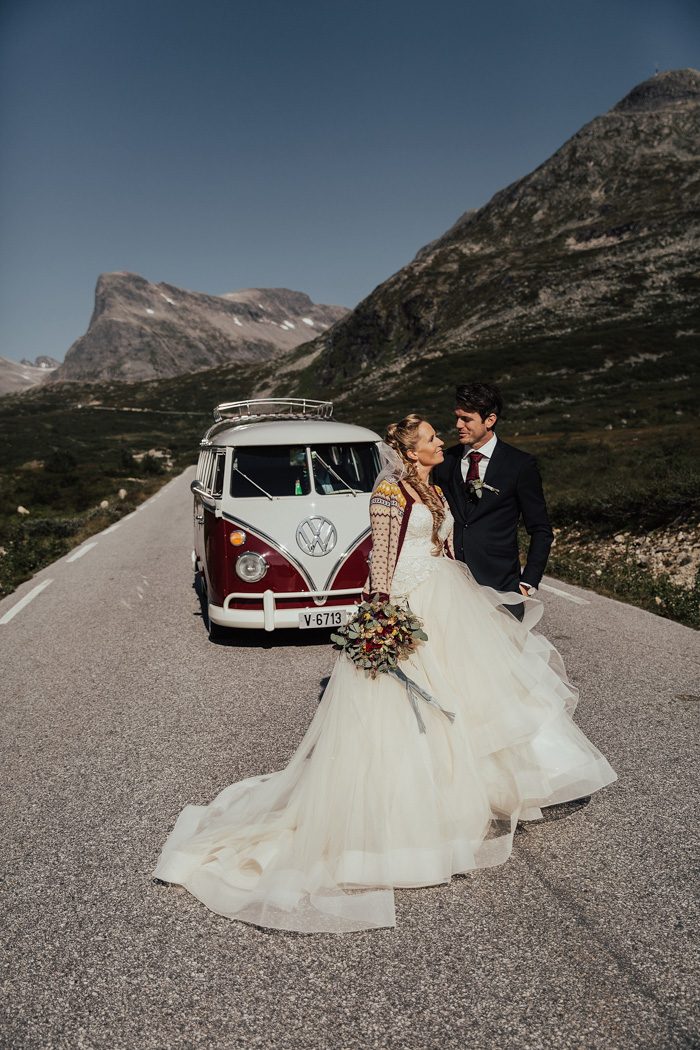 From the charming mountainside chapel to the quaint farmstead at Juvet Landscape Hotel, Marianne and Bjørn's wedding in Norway was as idyllic as they come. As a wedding photographer herself, Marianne knew the importance of creating a unique and heartfelt experience for their guests, which is why they chose a venue where everyone could stay together and immersed their out-of-town guests in the stunning natural landscape. Using a color palette of burgundy, blue, champagne, gold, and yellow, they crafted a gorgeous array of floral arrangements, banners, signs, and paper pom pom flowers, all of which were handmade with the help of their loving family and friends. We can hardly believe some of the stunning images Lieben Photography captured, especially during the couple's portrait sessions at the base of the mountains and by the nearby river.
The Couple:
Marianne and Bjørn
The Wedding:
Juvet Landscape Hotel, Valldal, Norway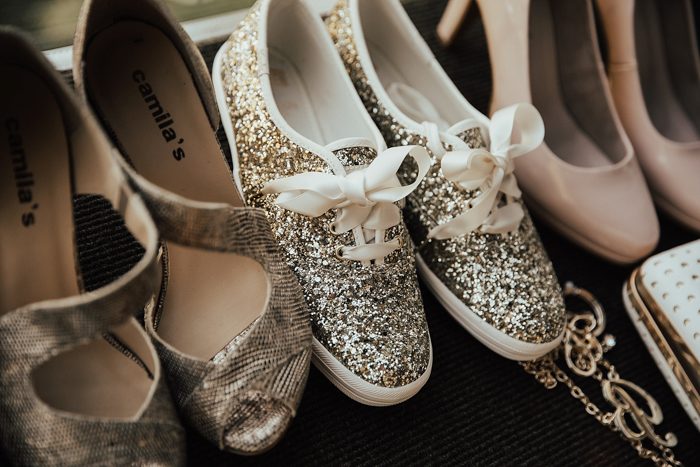 We live in a beautiful part of the country, with mountains and fjords, and wanted nature to be a major thing in our wedding. We also thought it was important that the guests could stay close the whole weekend, especially those who came from far away. Just an hour from our home is this fantastic Juvet Landscape Hotel. Here we could stay together from Friday to Sunday, and friends could camp around. We threw a little party on Friday and planned it so our guests were outside in the beautiful nature through the wedding day.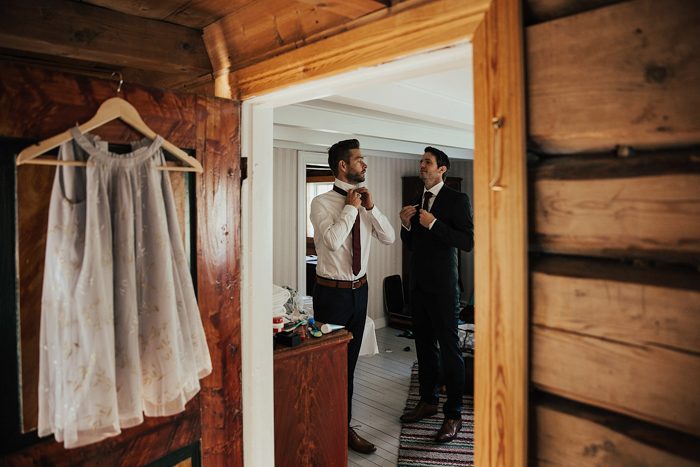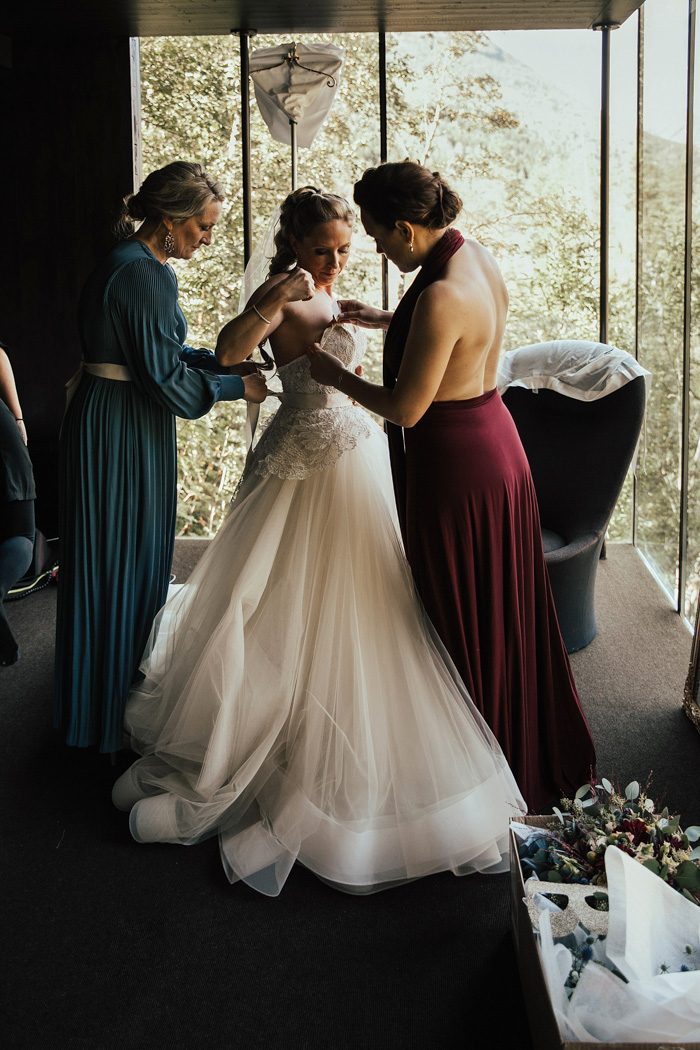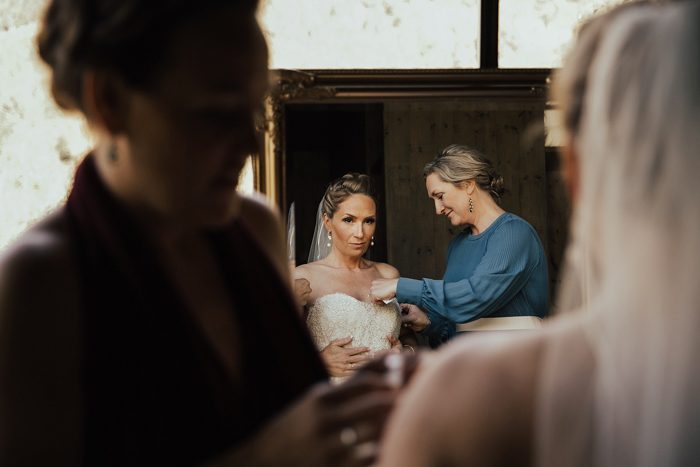 We were first thinking about having an outdoor ceremony on Juvet. It would have been wonderful in beautiful weather and very easy to just stay there. But, in case of rain, we decided to book a small church on the mountainside, which has a the view of the bride's hometown on the other side of the fjord. We thought that this would give a very special atmosphere. And the most incredible part was, after deciding this and booking the date, the church was redecorated with our wedding colors: blue, burgundy, and gold. It was just perfect!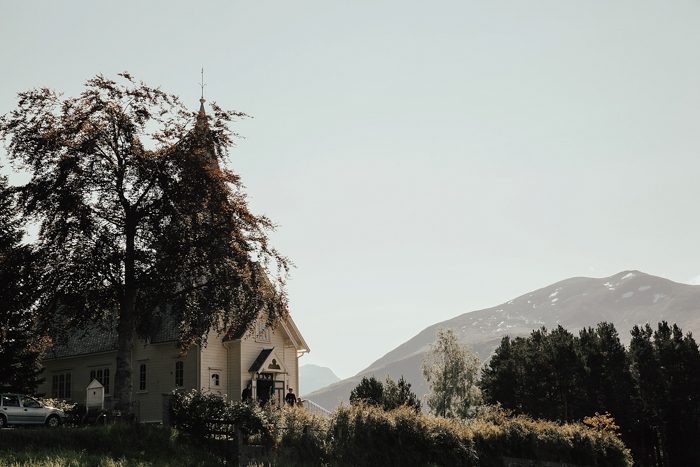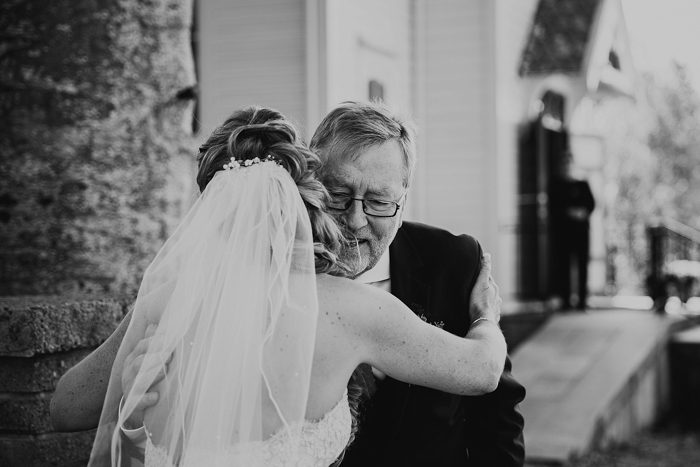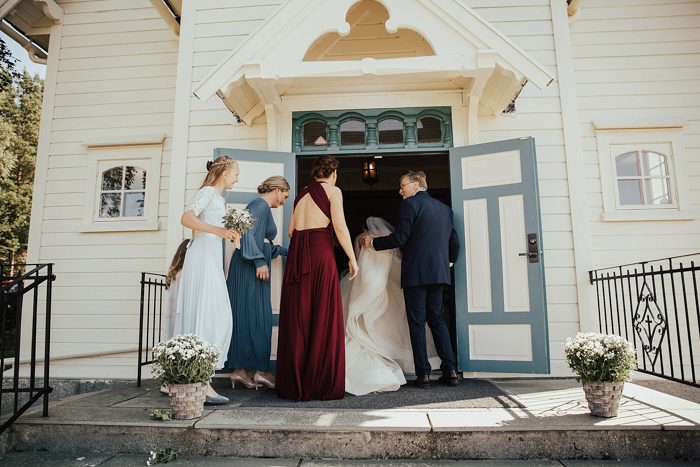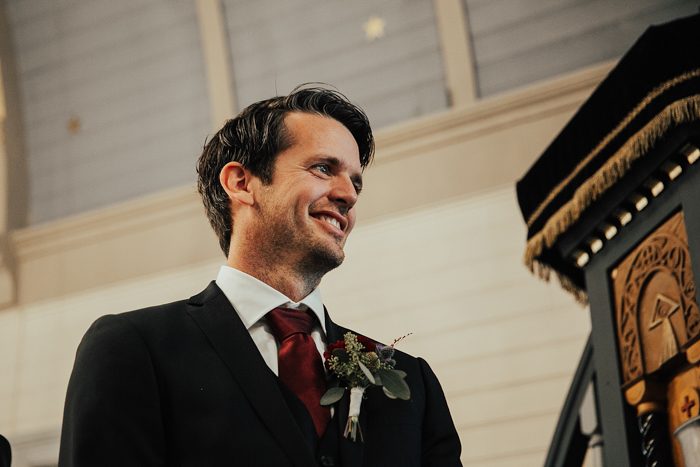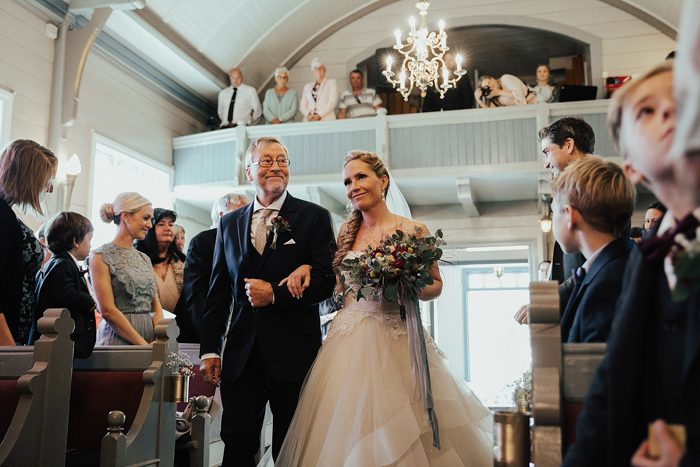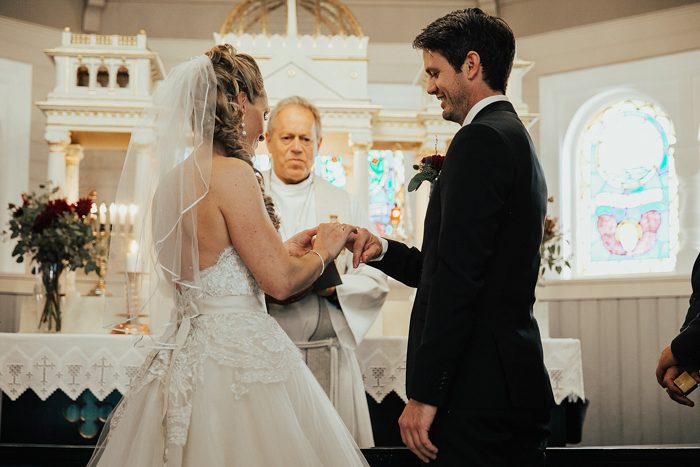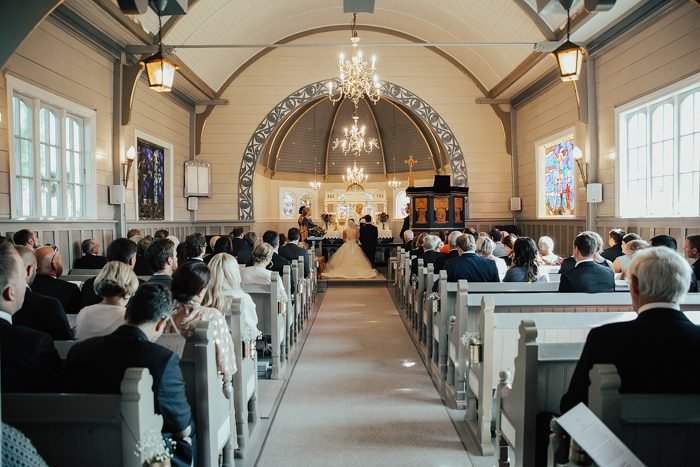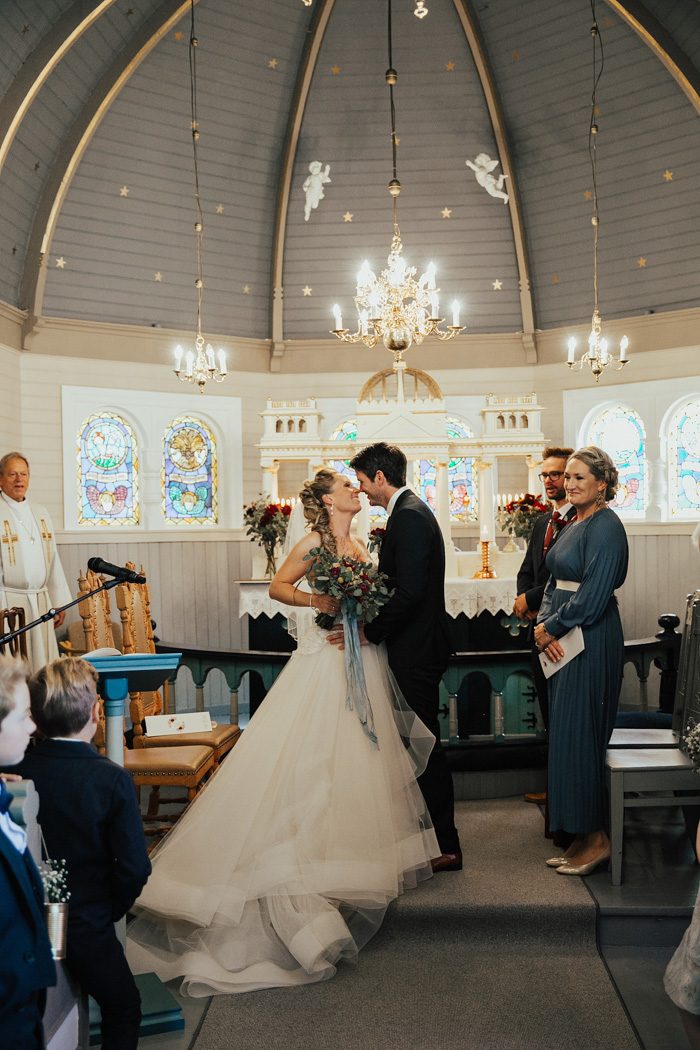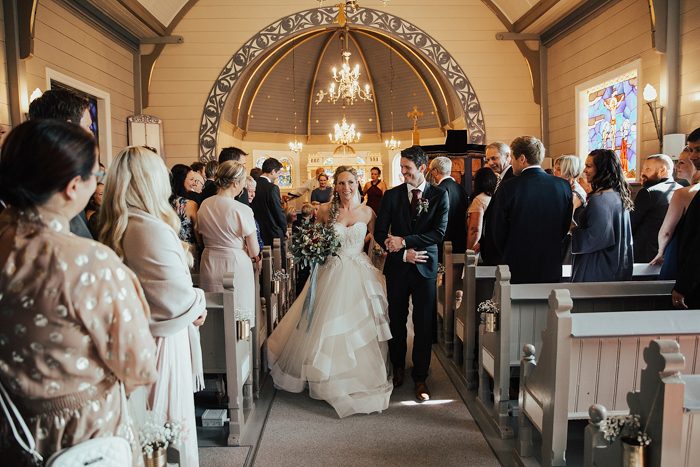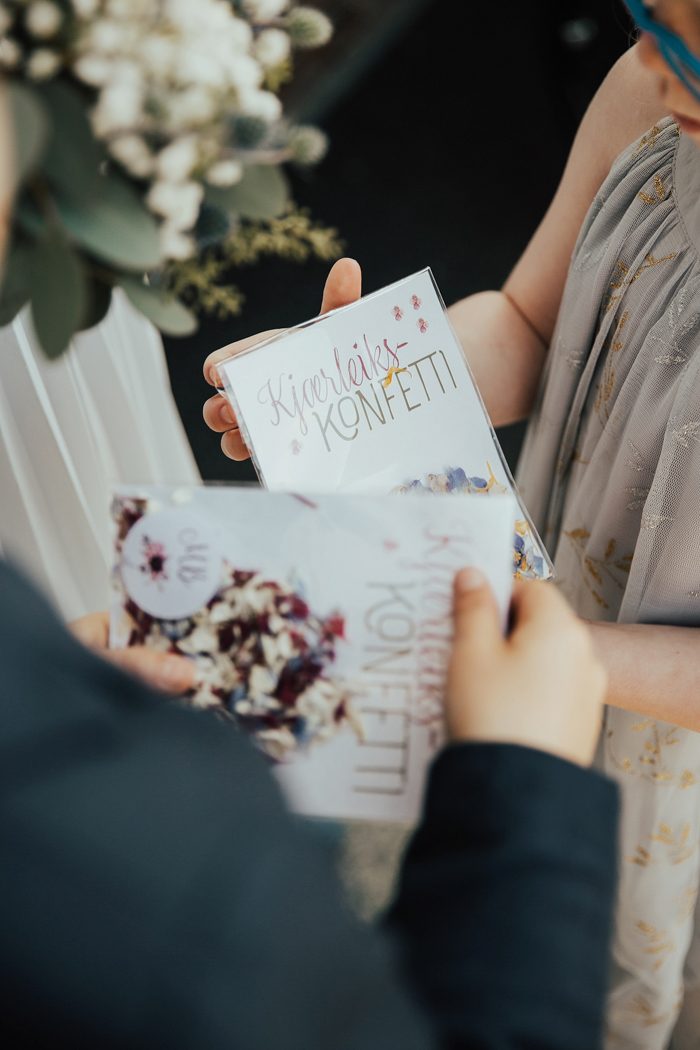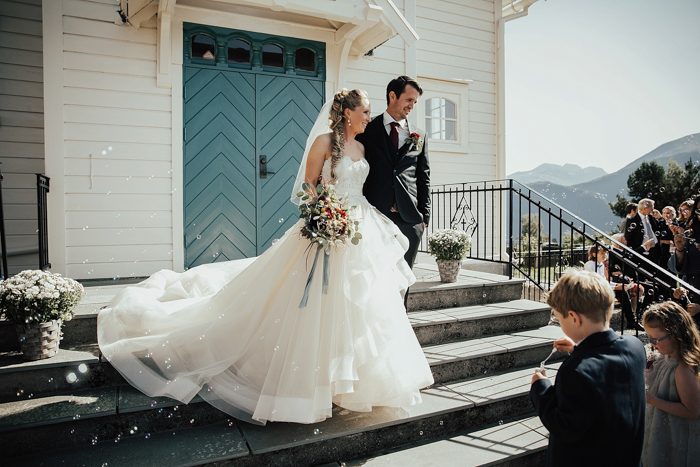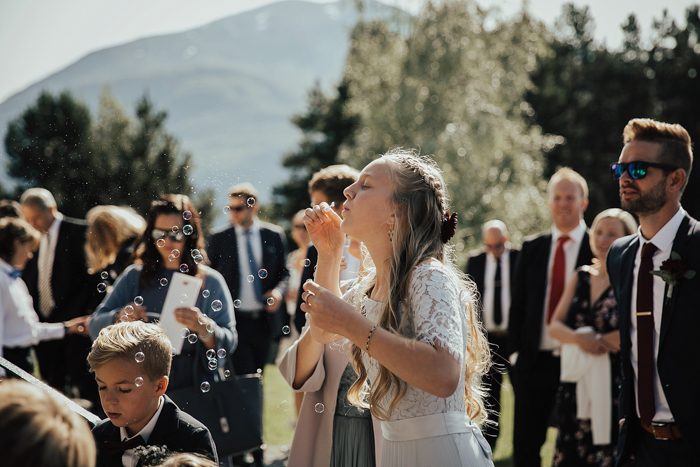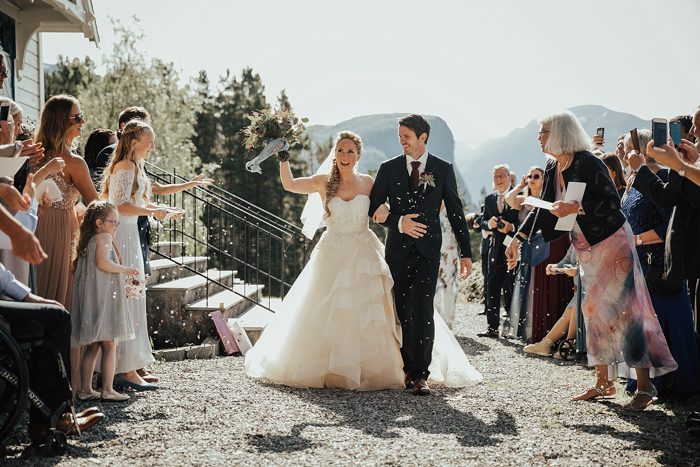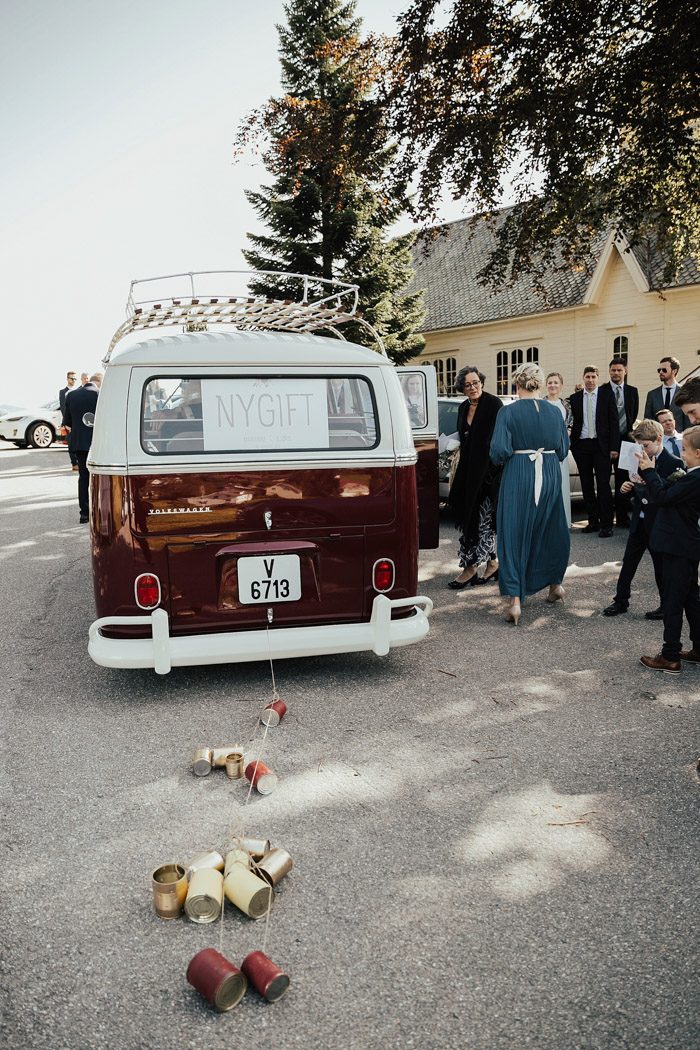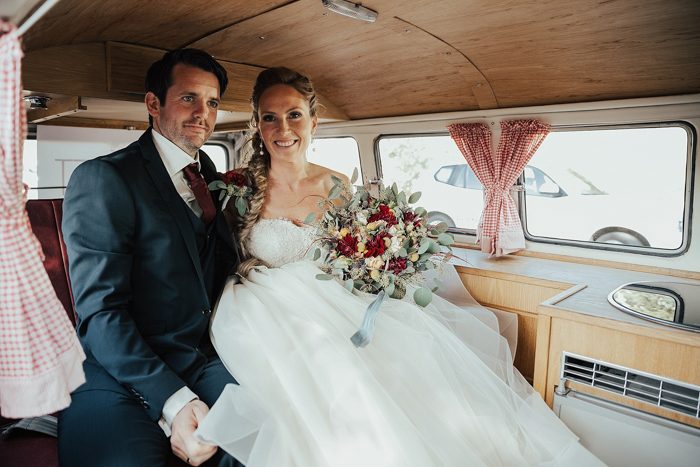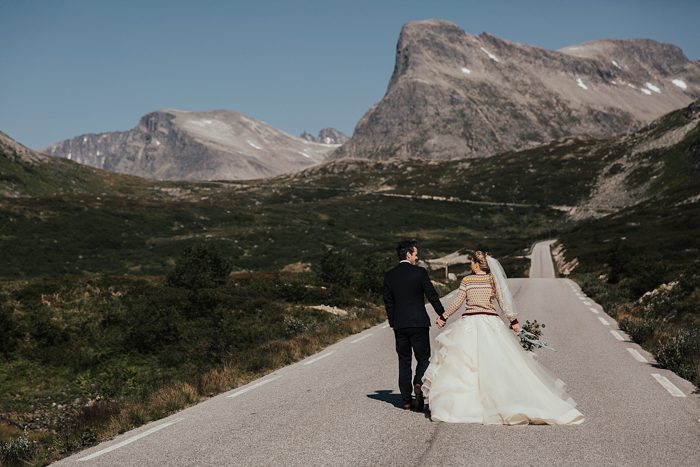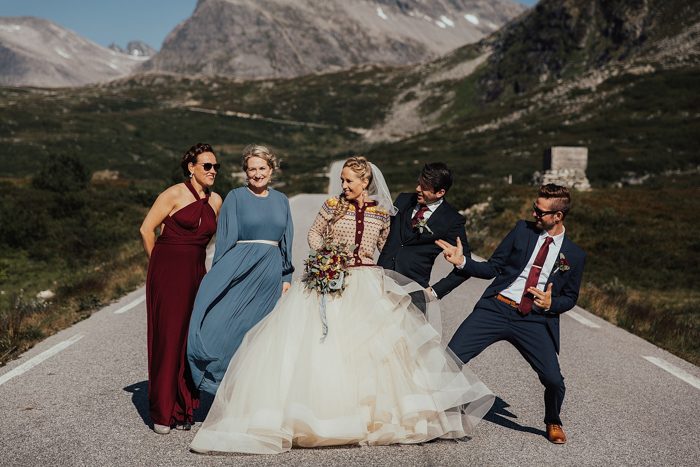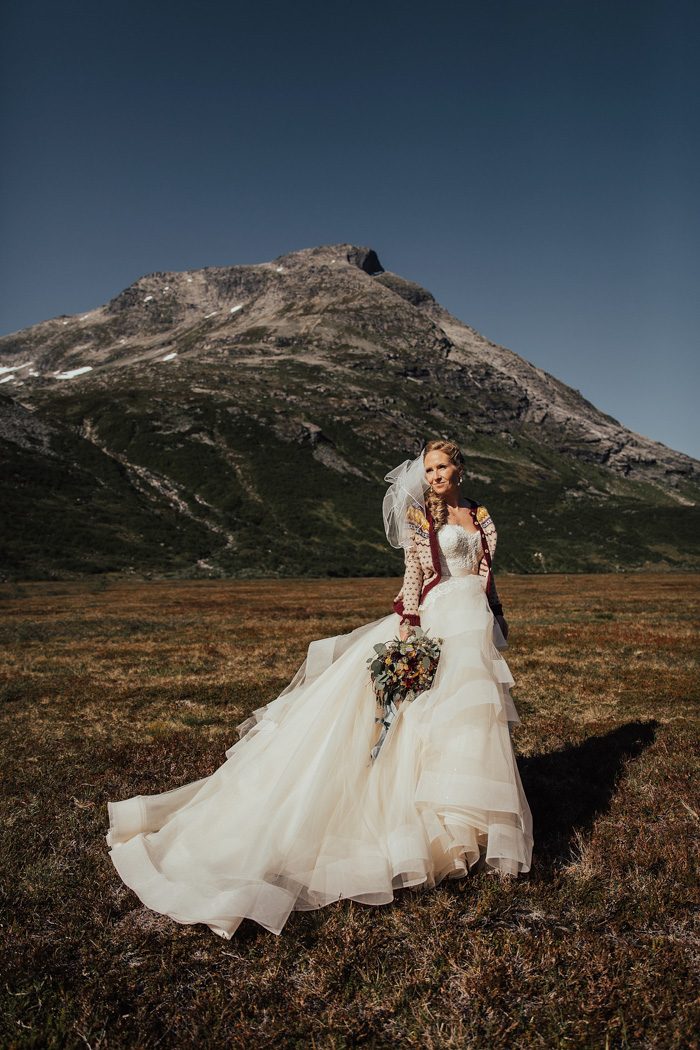 It was great to have a photographer that I knew that well. Synnøve and I met first on Instagram through knitting and became friends. She is a very comfortable person, and we hardly noticed that she is in the room. I was totally relaxed and was 100% sure about getting the best wedding pictures ever!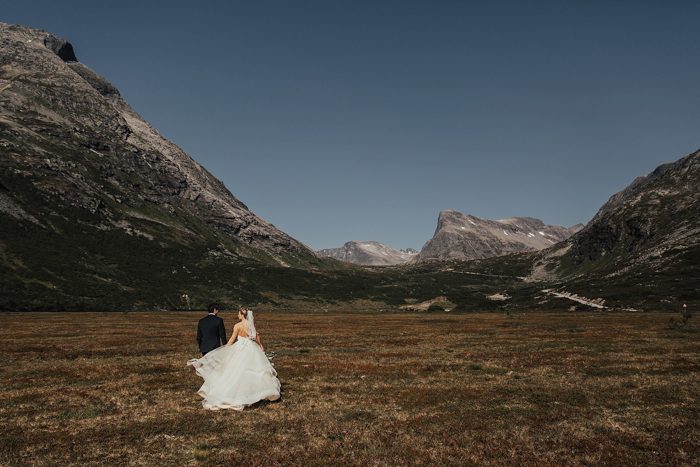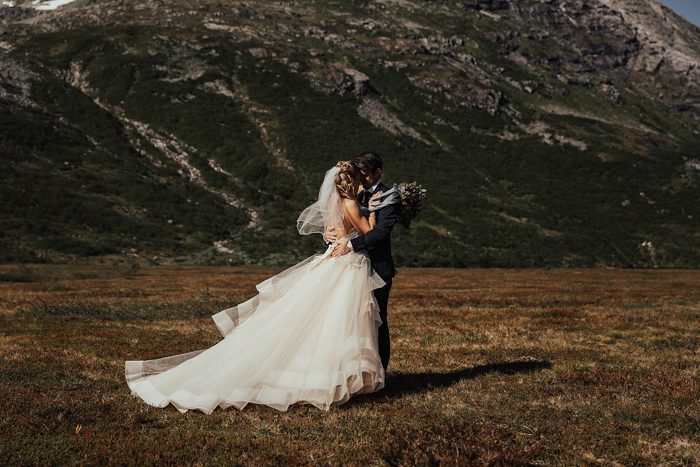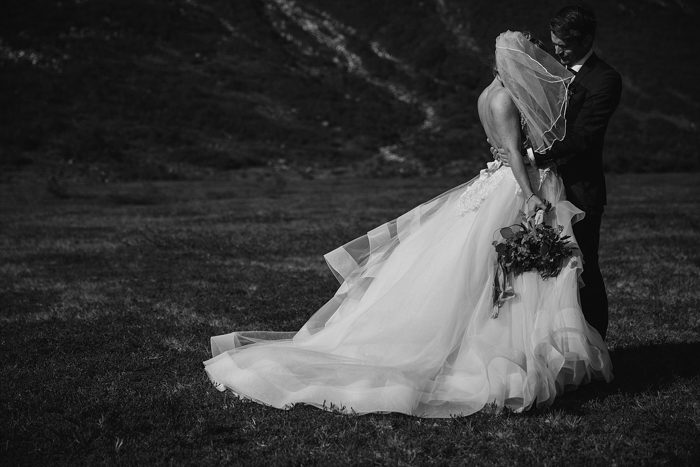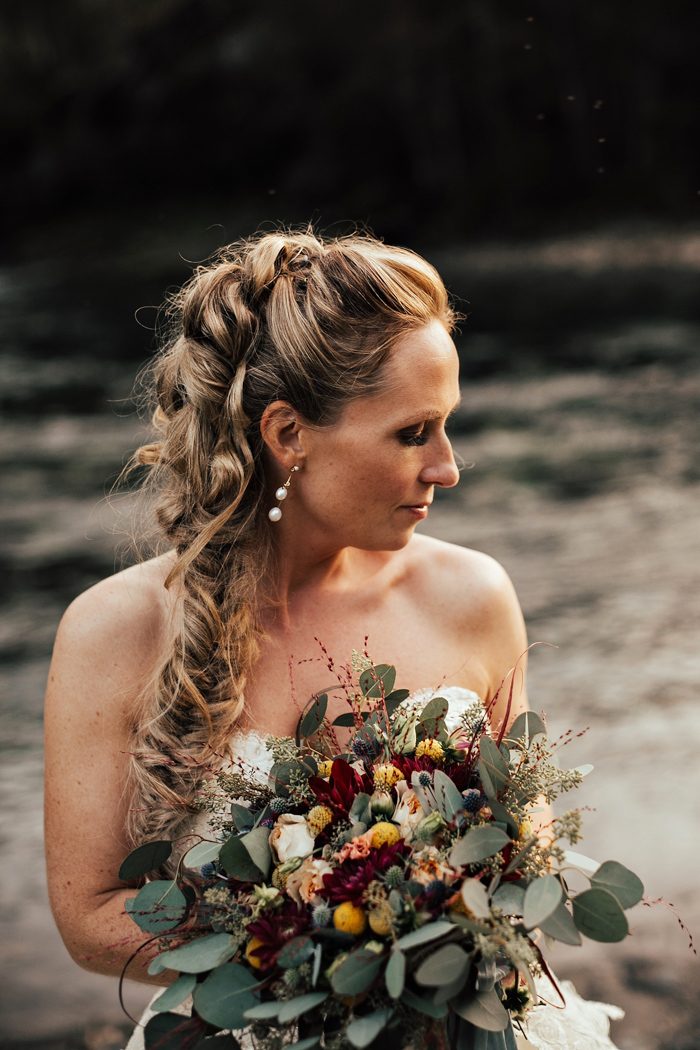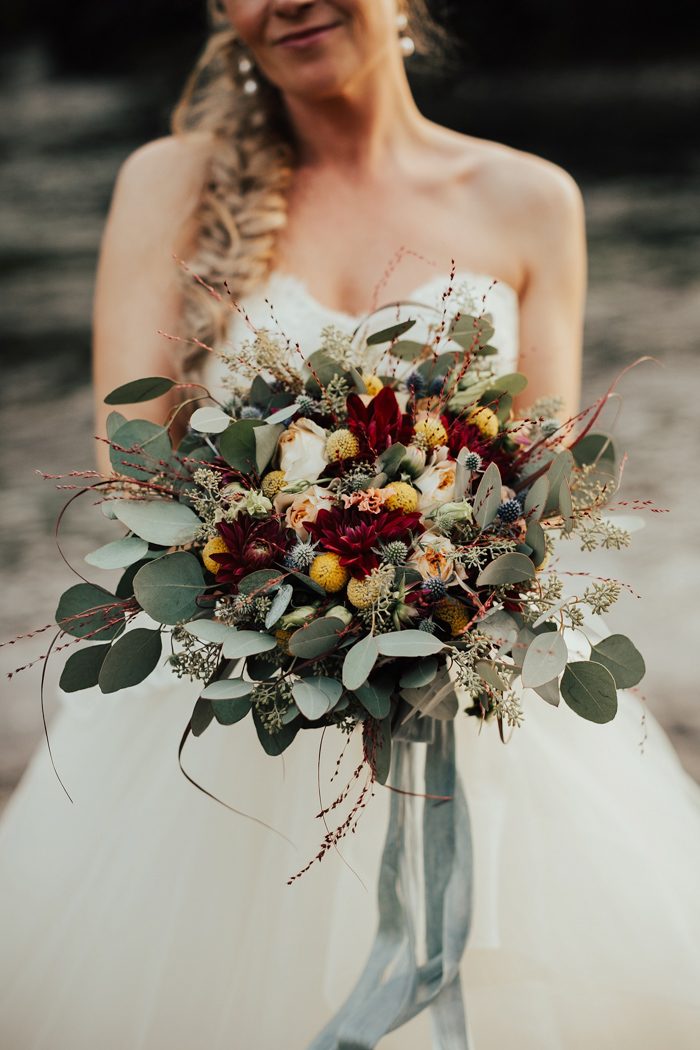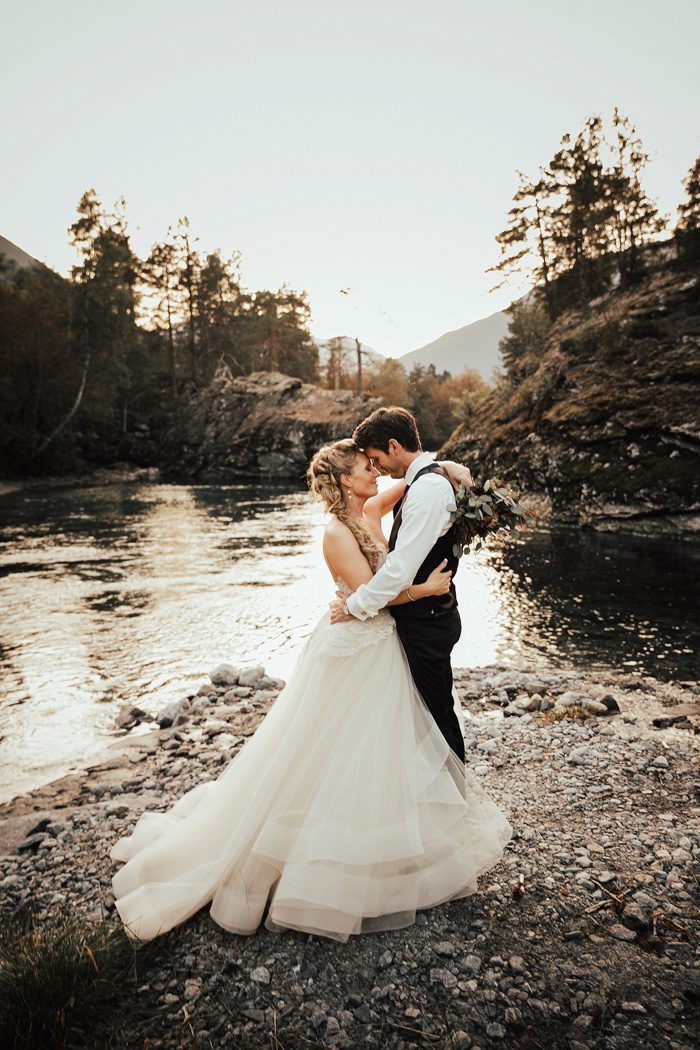 Because I am a wedding photographer myself, I wanted our wedding colors to be something new, something I haven't seen in other weddings. I chose burgundy first to be one of the main colours, both because the wedding was in between summer/autumn and because it has been one of my favourite colours for many years. The second colour was harder to decide. It was actually my it was though my maids of honour who helped me decide on blue because that's their favorite color! I also got help from our photographer to create the final palette: champagne, gold, burgundy, blue, and a little bit of warm yellow.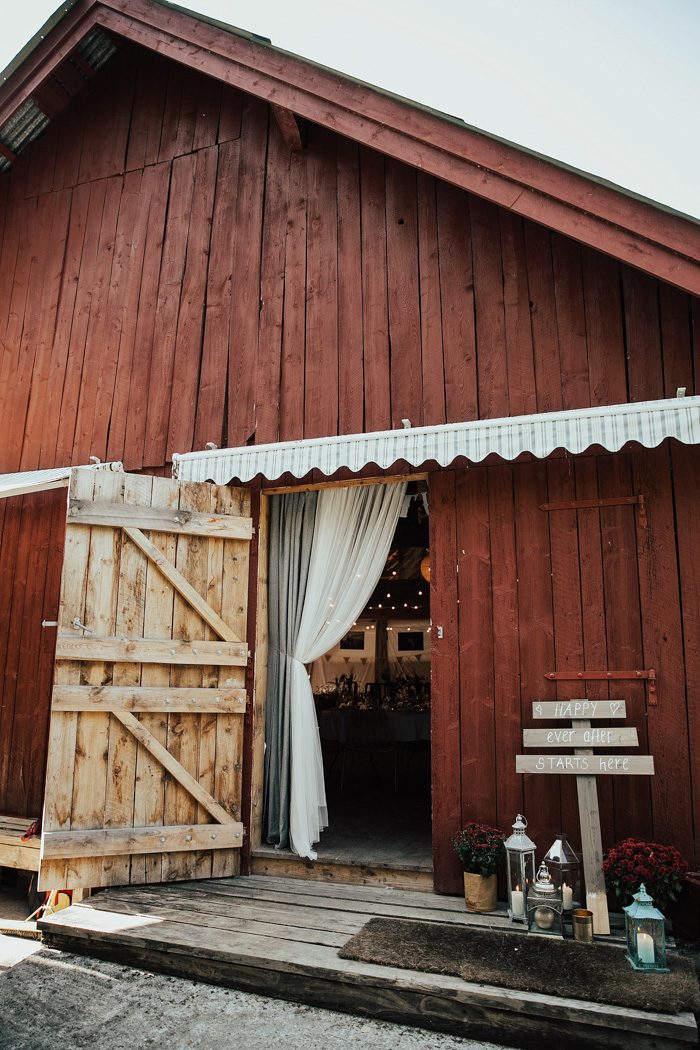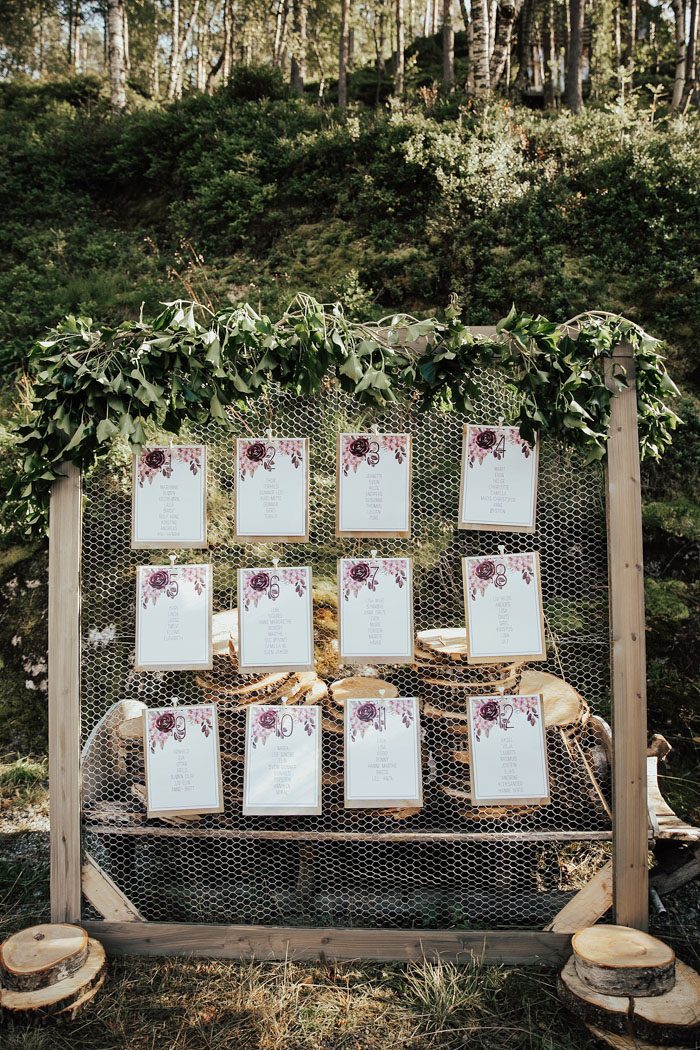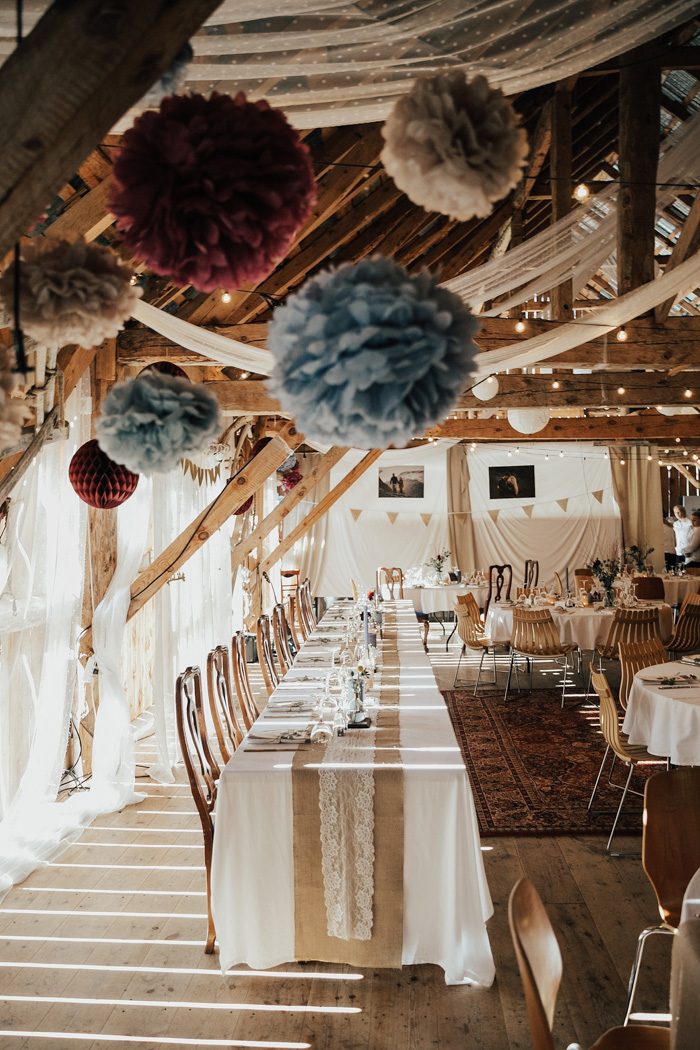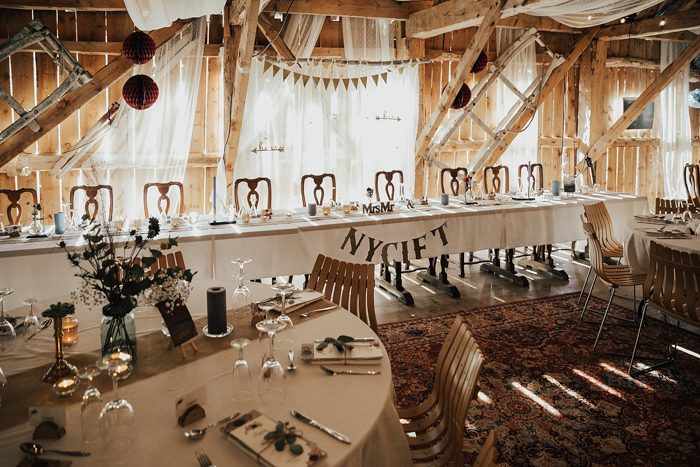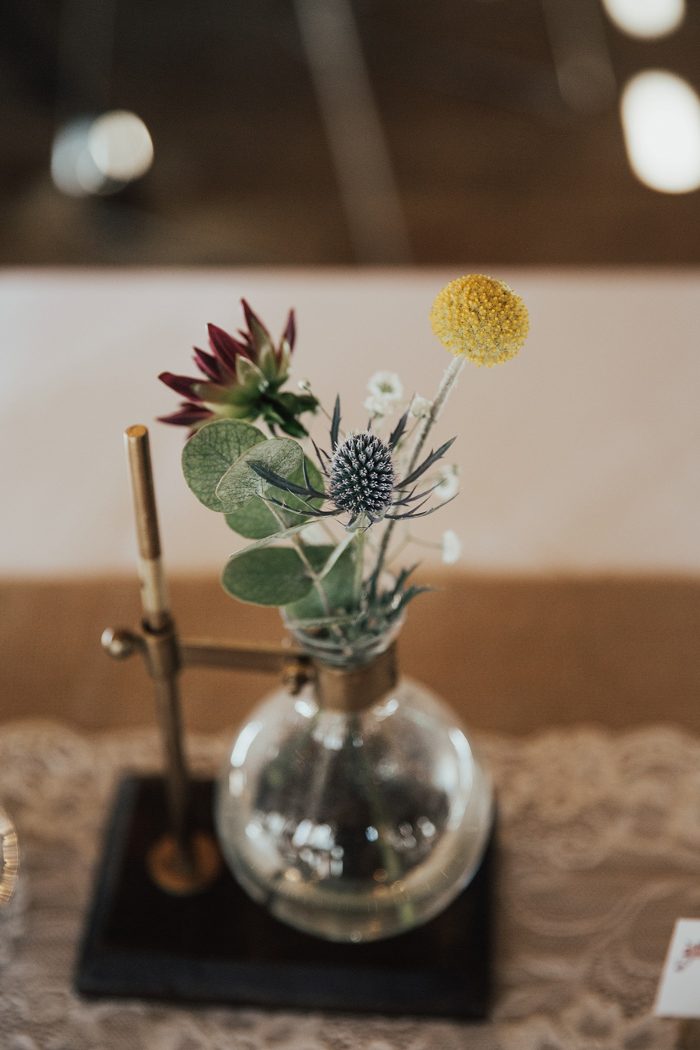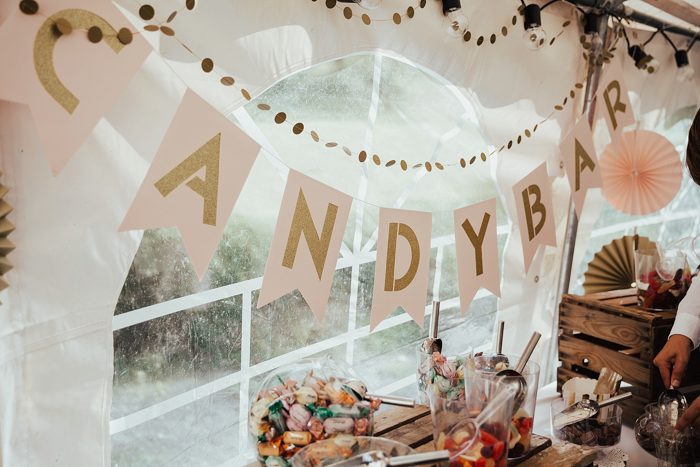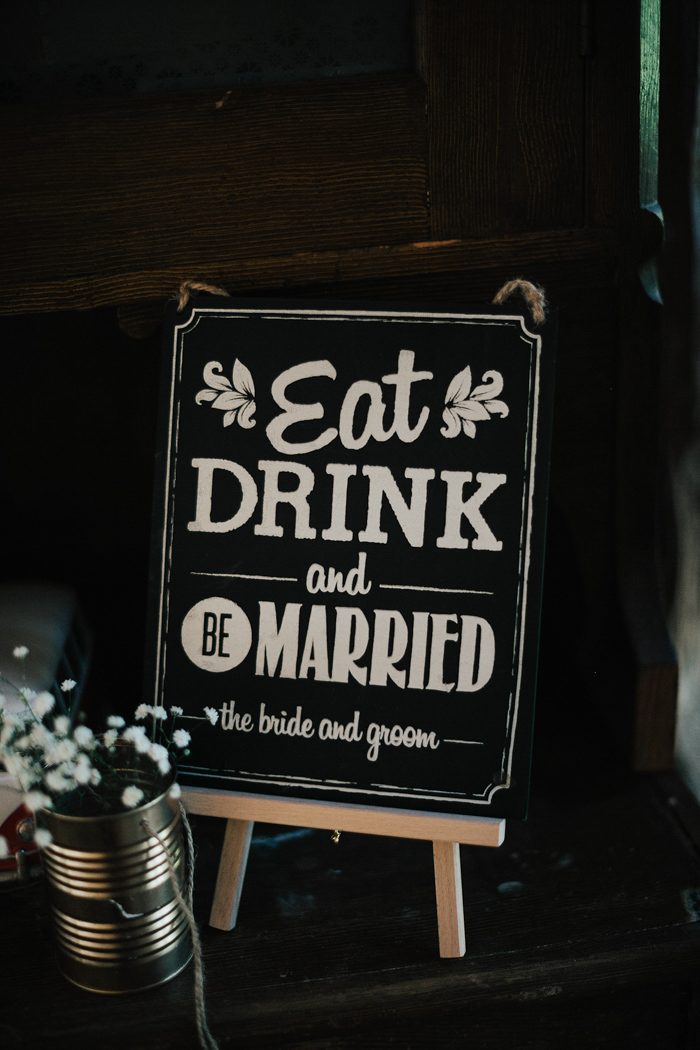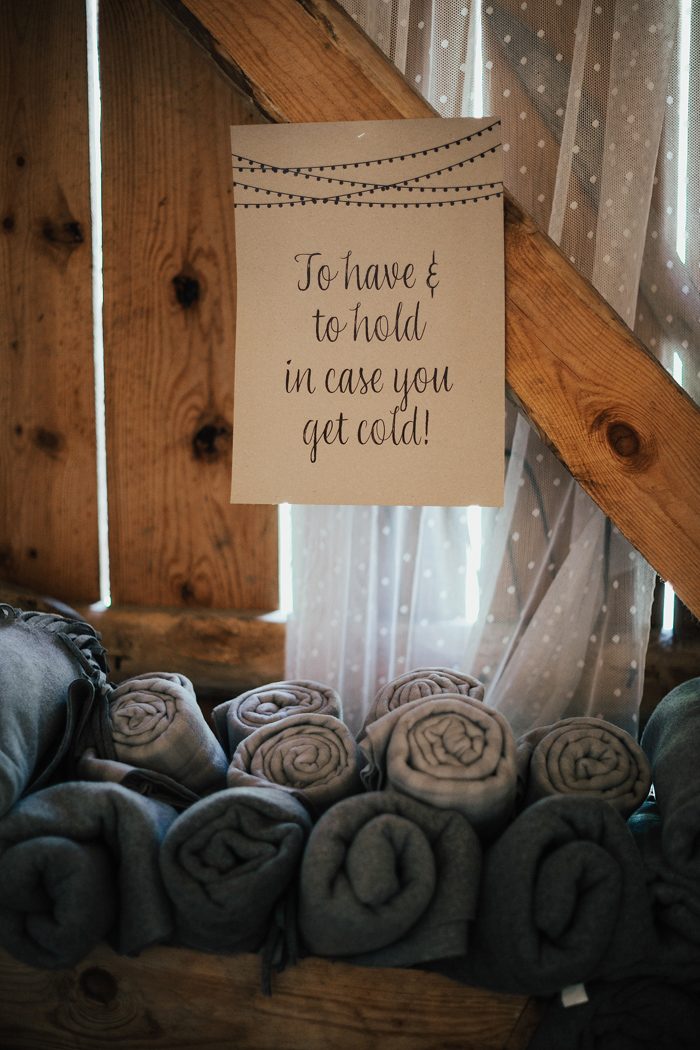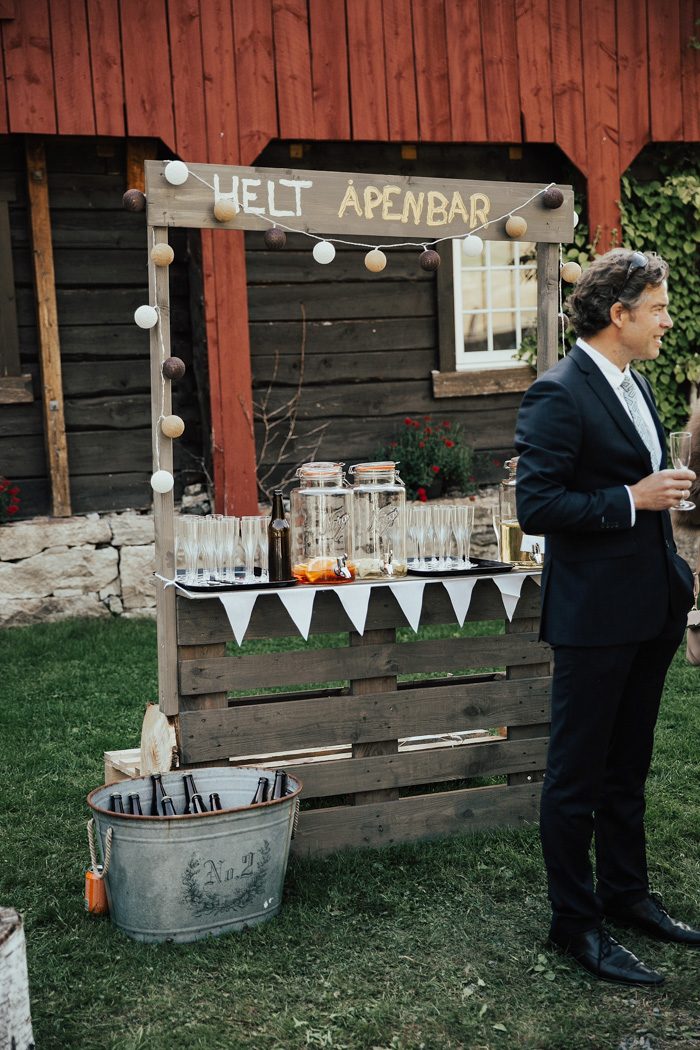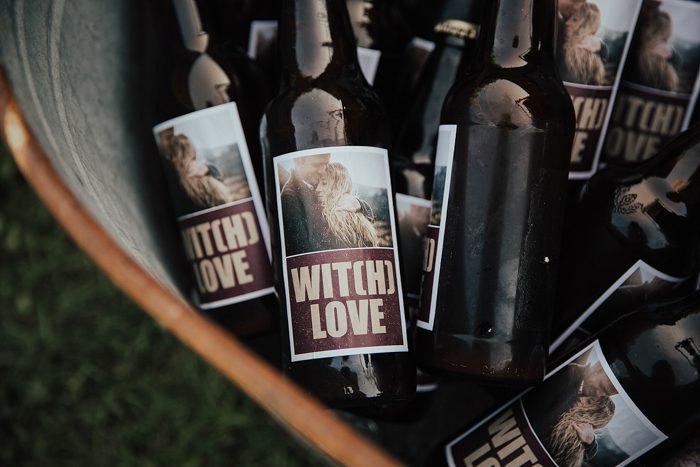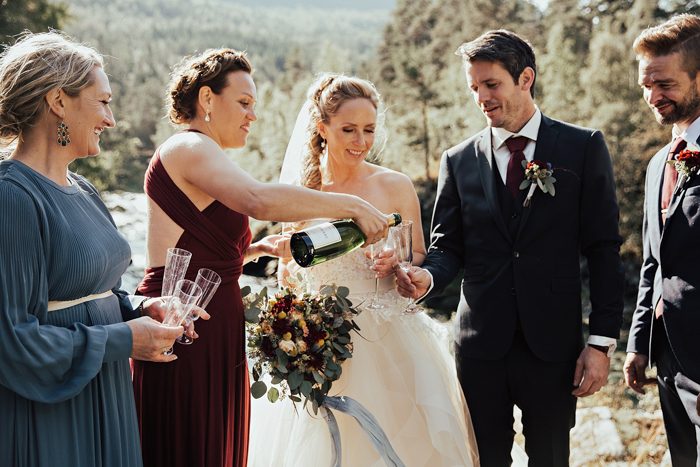 I was really surprised when Bjørn sang a self-written song for me! All the guests and I were very impressed!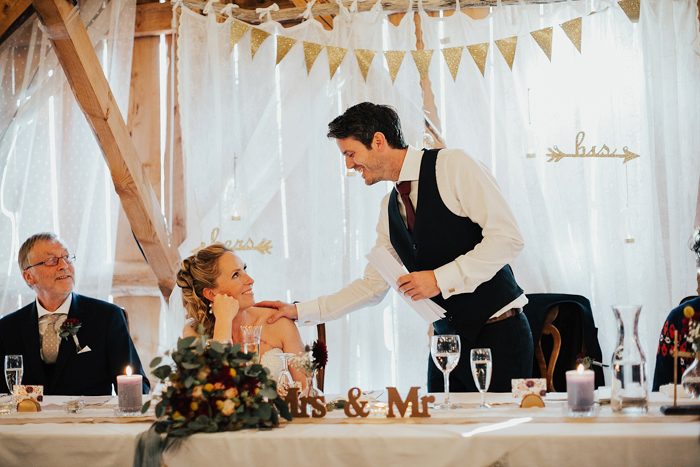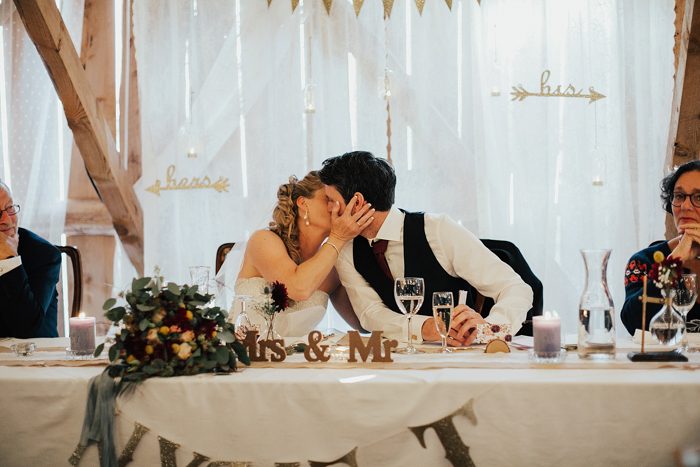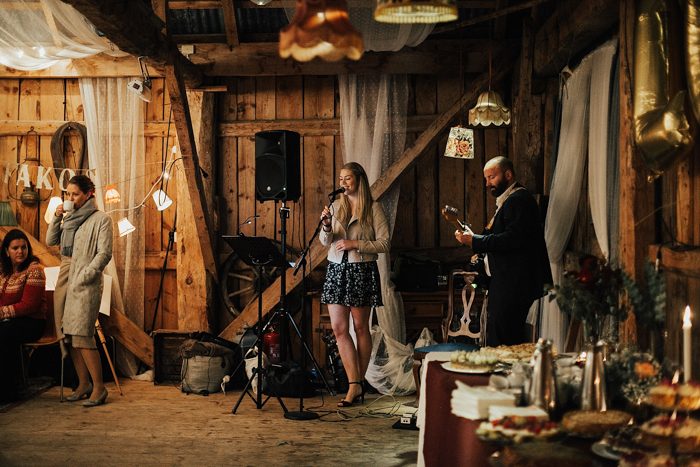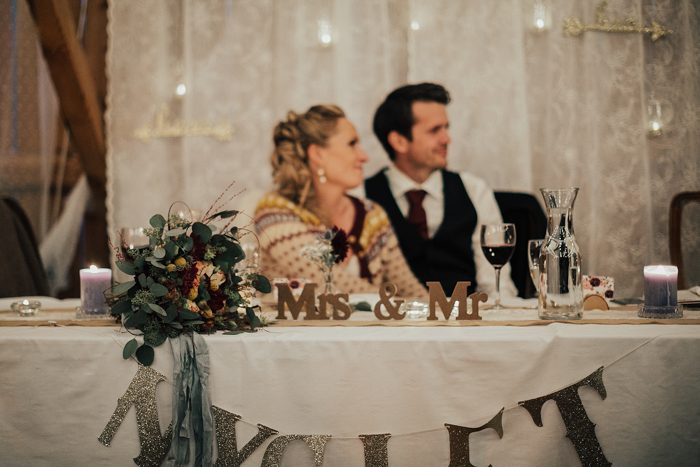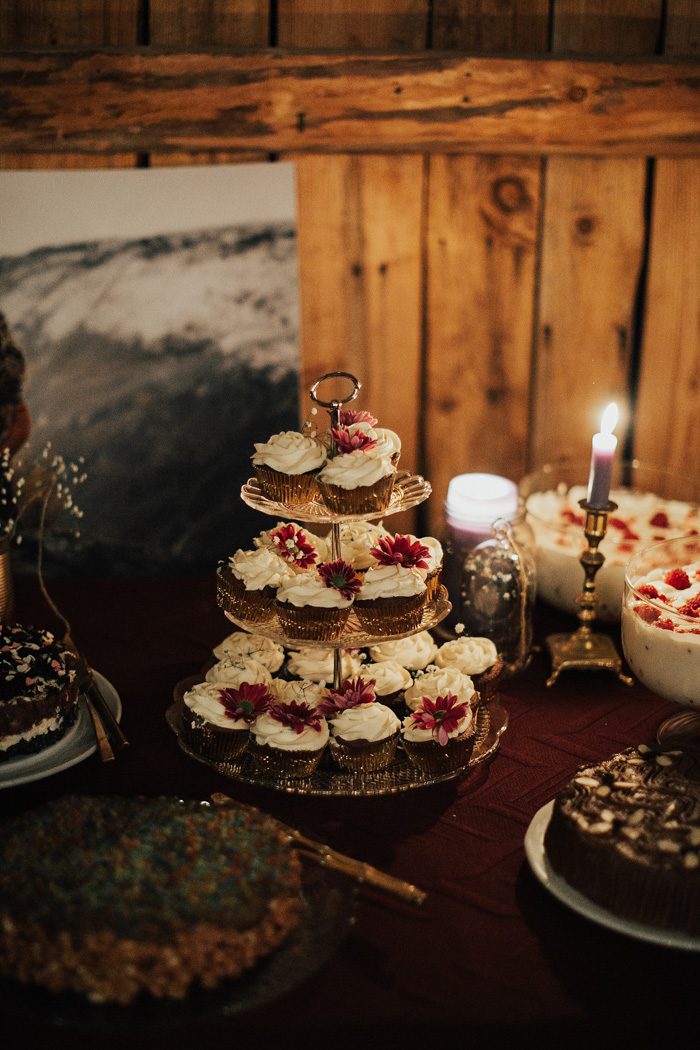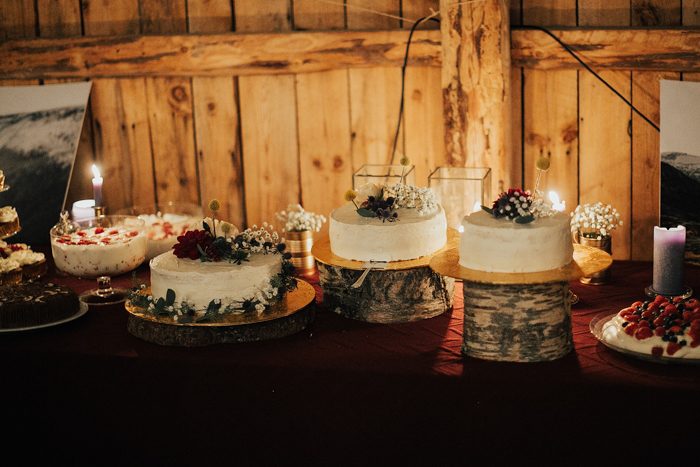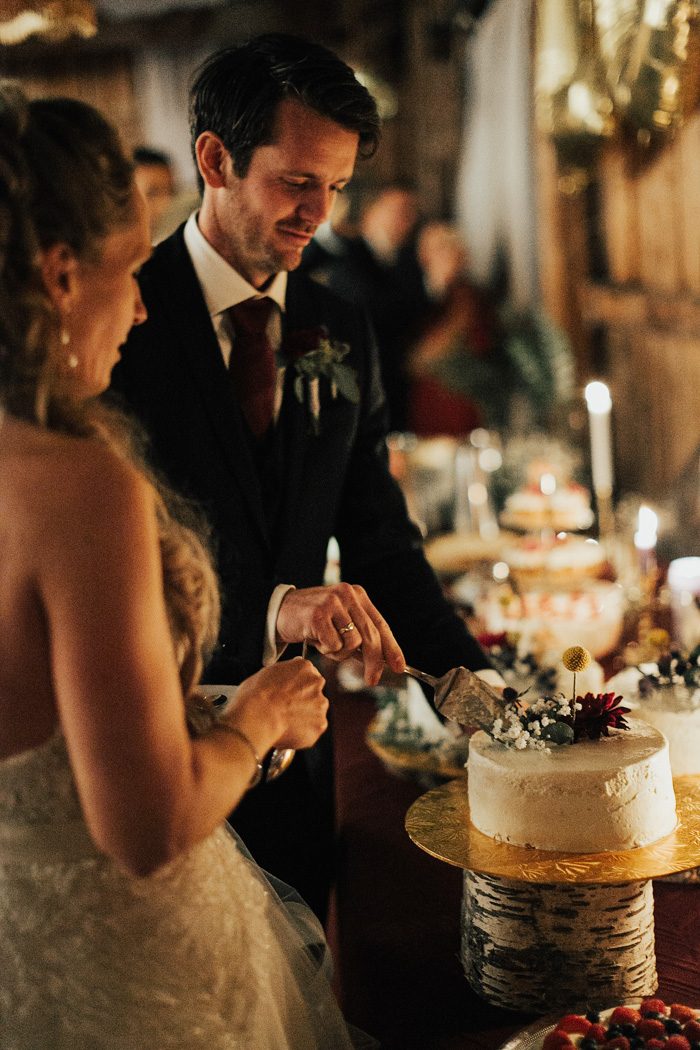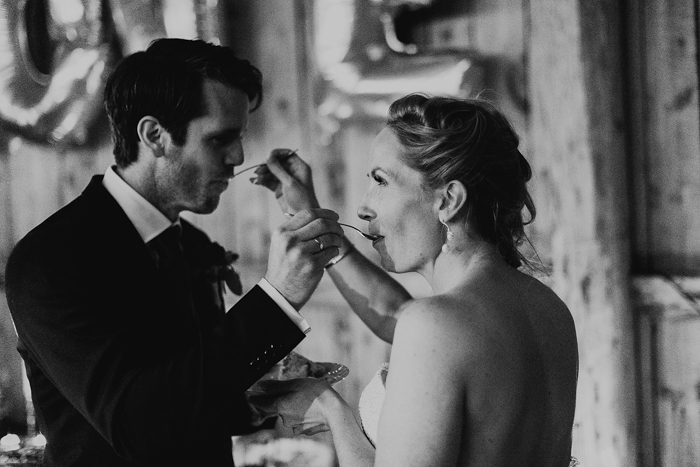 For us it was most important to have friends sing at our wedding for a more personal touch. A close friend sang two songs during the ceremony: one Swedish love song and a slow version of "Better Together" by Jack Johnson. For the first dance, we chose a song from when we first got together 6 years ago. It was a Norwegian song called, "Hjerteknuser (Heartbreaker)" by Kaizers Orchestra, which a girl from the bride's handball team sang with her guitarist.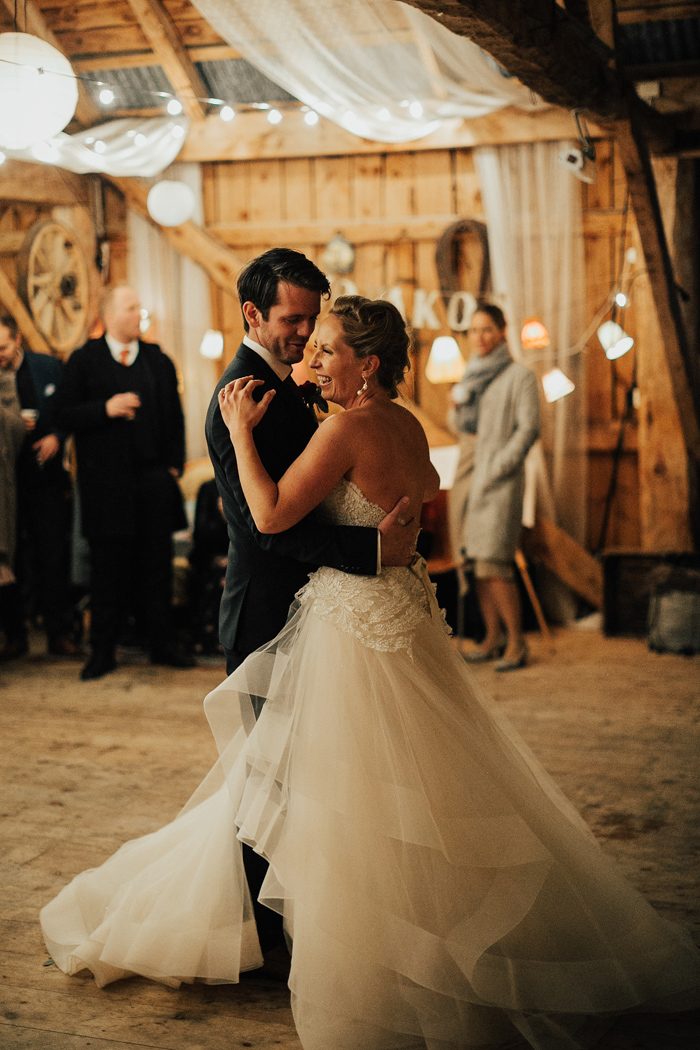 Congratulations to Marianne and Bjørn, and a huge thanks to Junebug member Lieben Photography for sharing this stunning Norwegian wedding with us! Love the romantic color palette in this wedding? Then you have to see Jayne and Nate's burgundy boho Modesto wedding at The Century!