Oh the colors in Laurel and Vince's brilliant fall wedding in Alabama! The orange, fuchsia and pink florals, the romantic setting and the sweet Southern charm were beautifully brought together by the talented and charming Christopher Confero. And that wedding cake by Gia's Cakes! Wow! Read on for fall wedding details you don't want to miss!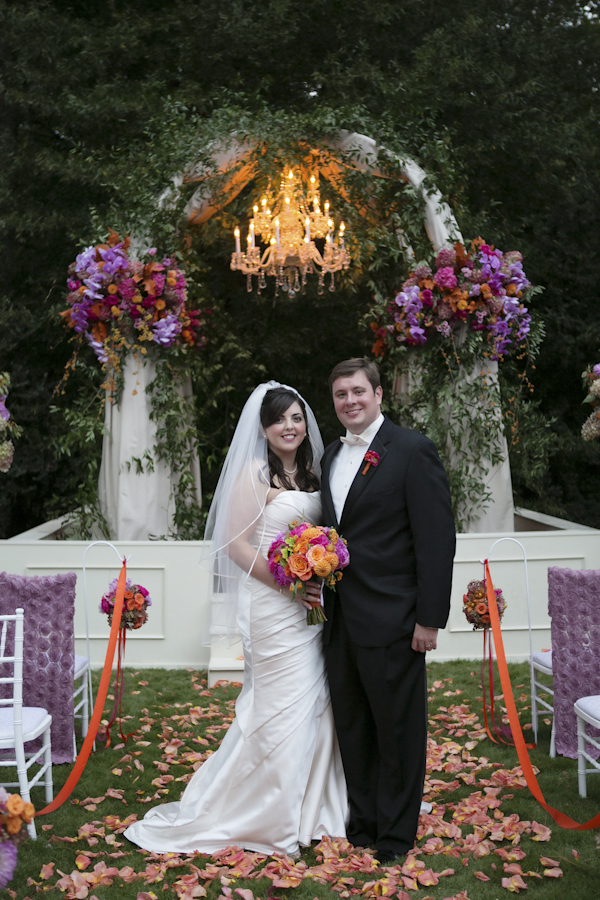 The Couple: Laurel and Vince
The Wedding: 10.6.12 – Anniston Country Club, Anniston, Alabama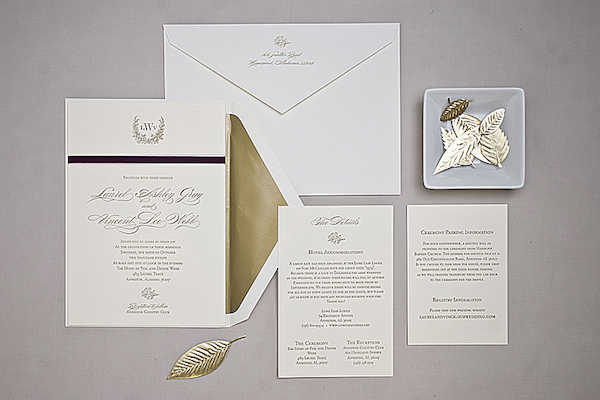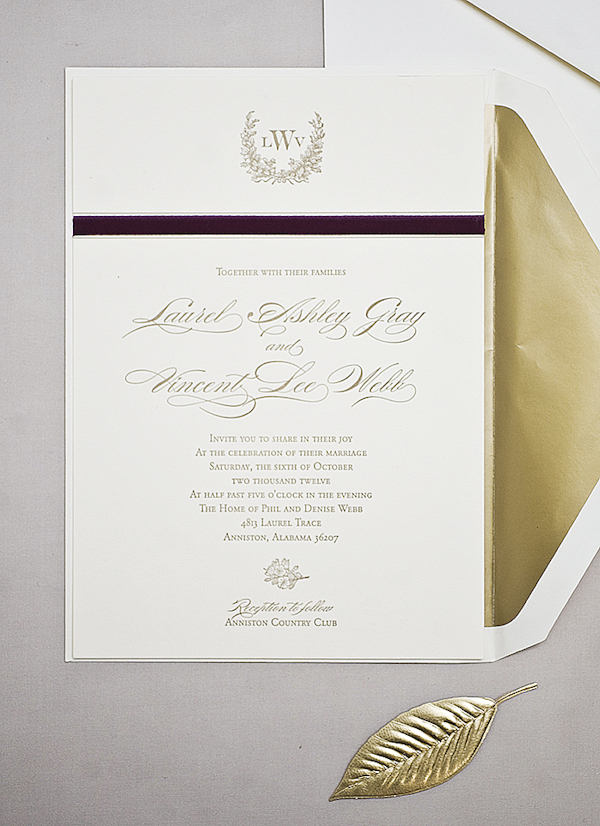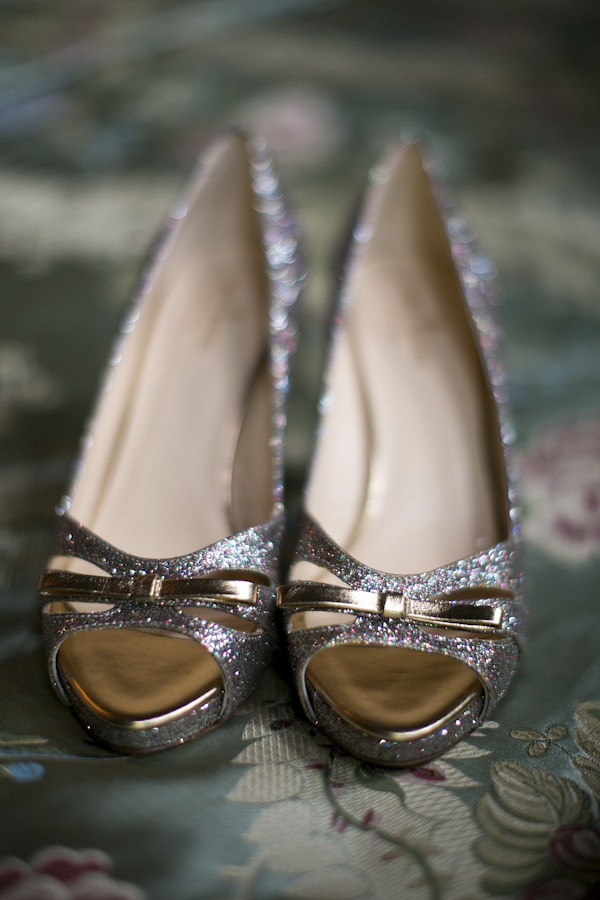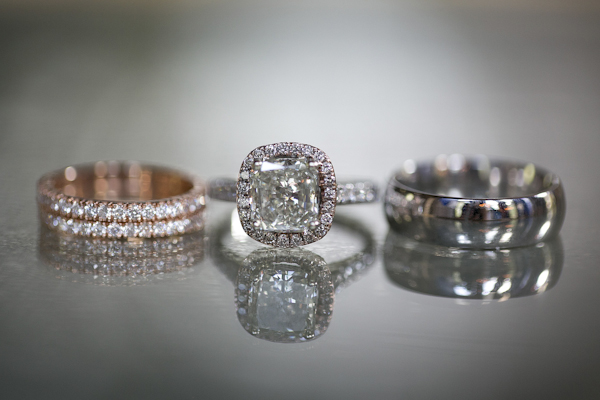 The Goals: We didn't want to stress out too much about the details of the wedding day. We wanted to make sure that our family and friends enjoyed themselves and that we did too.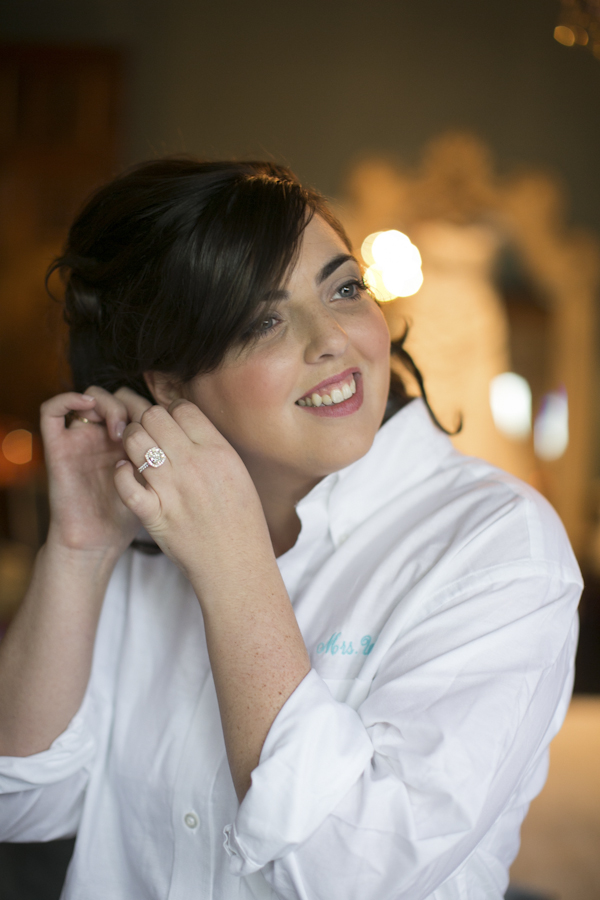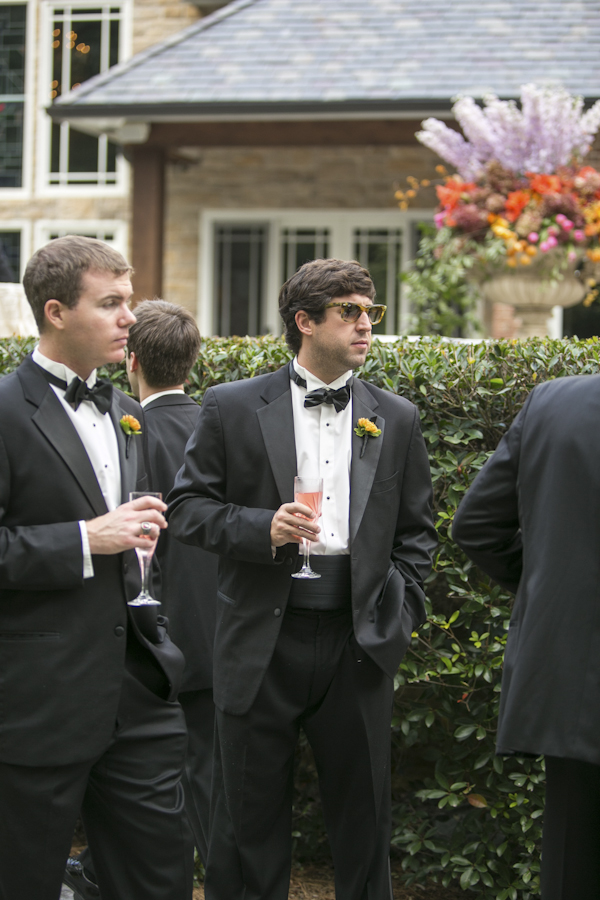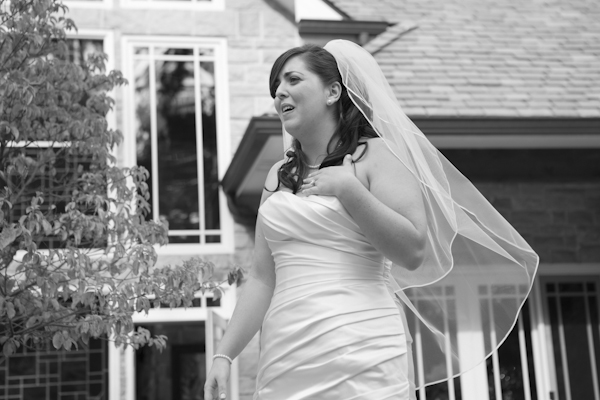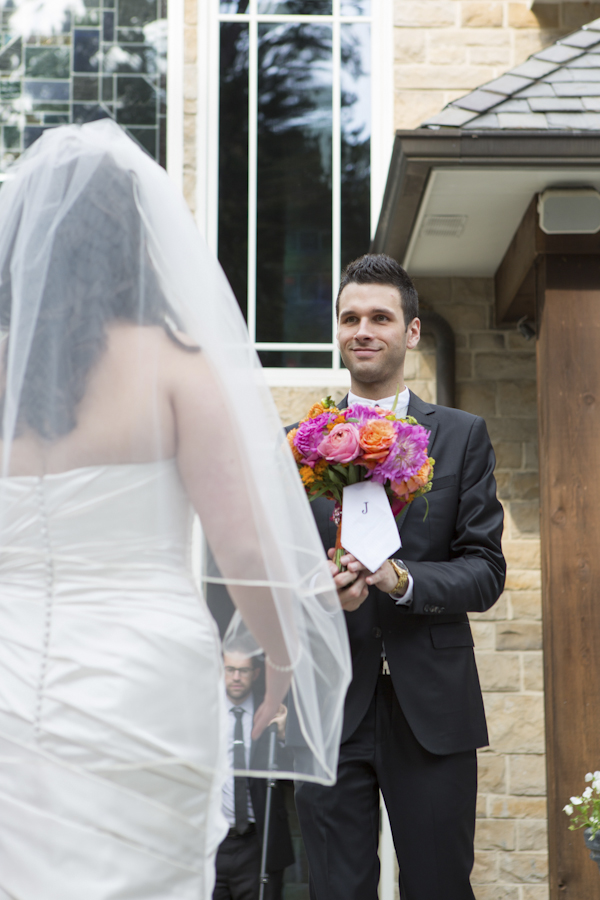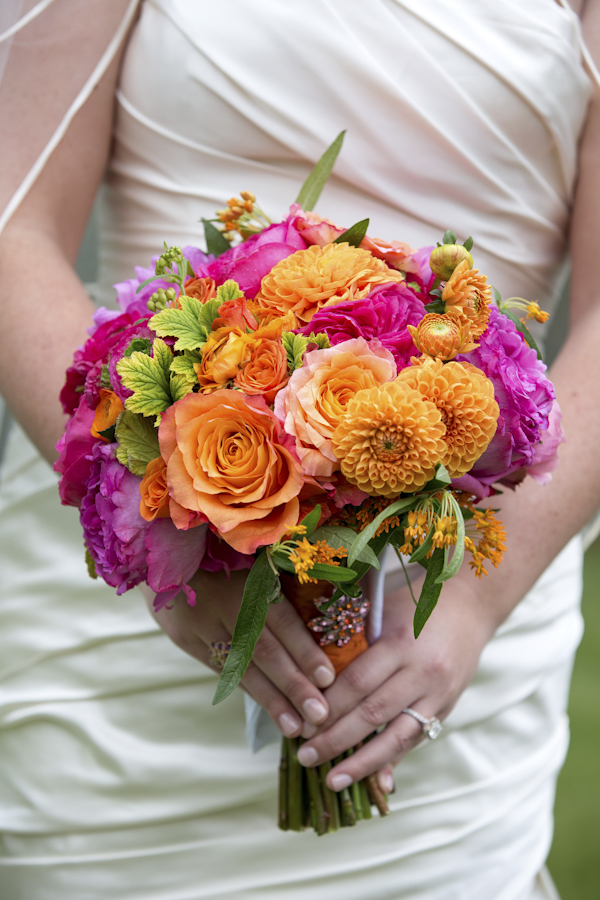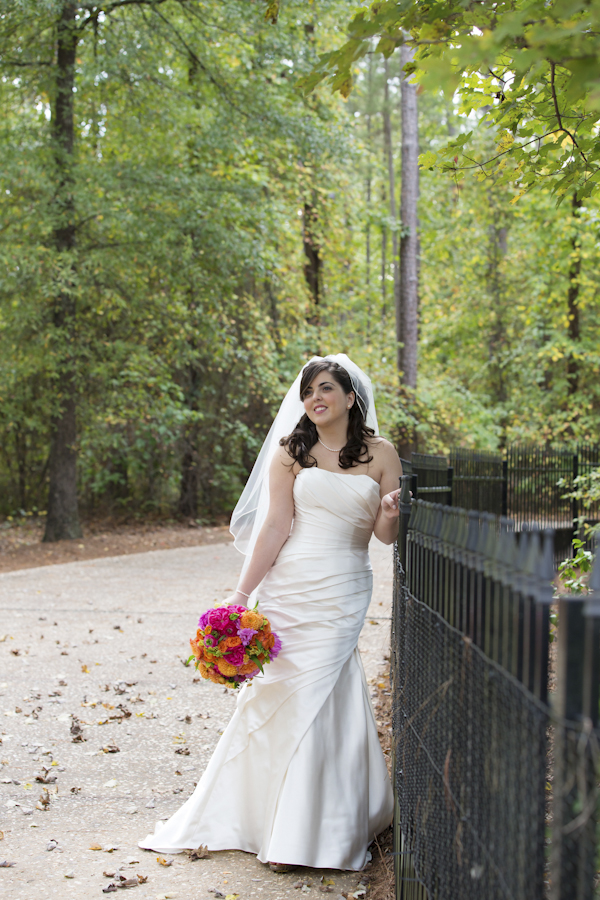 The Design: I wanted everything to have a classic romantic feel to it. I don't have very modern taste. When Christopher Confero and I first met he asked really good questions that made me feel like he had an idea of what I was going for. He also had me make a Pinterest board where I pinned everything that flowed with my style. It was comforting to connect with a professional who was able to take my visions and make them reality. Plus, he helped us add a personal touch that made things actually mean something to us. For example, we worked with Sonia Davis to design a monogram for our wedding invitations that had laurel leaves in it for my name. Now we are actually expecting a little girl in November and we are using the same monogram with her initials in her nursery. Vince's mother is really talented with design and she came up with the initial design for our wedding cake. There were layers that mimicked my dress, my wedding bands, our monogram, etc. Little personal touches like this made special memories for us to look back at rather than just so say those were our invitations or that was our cake.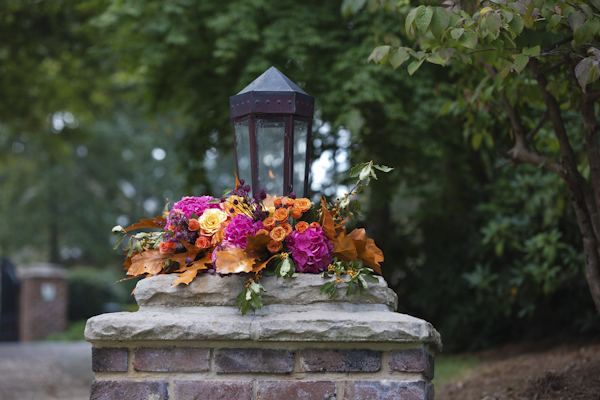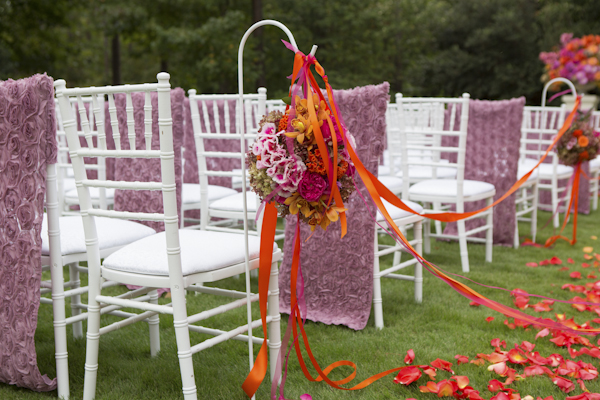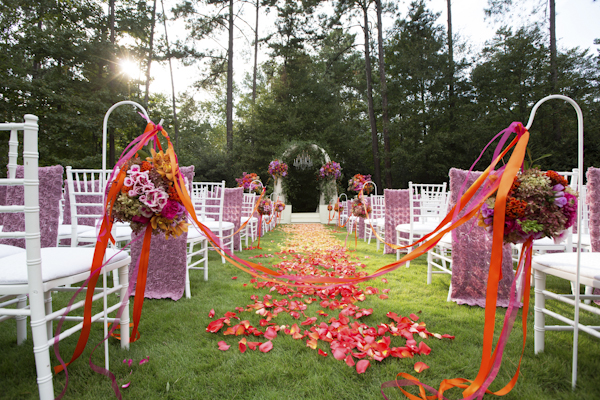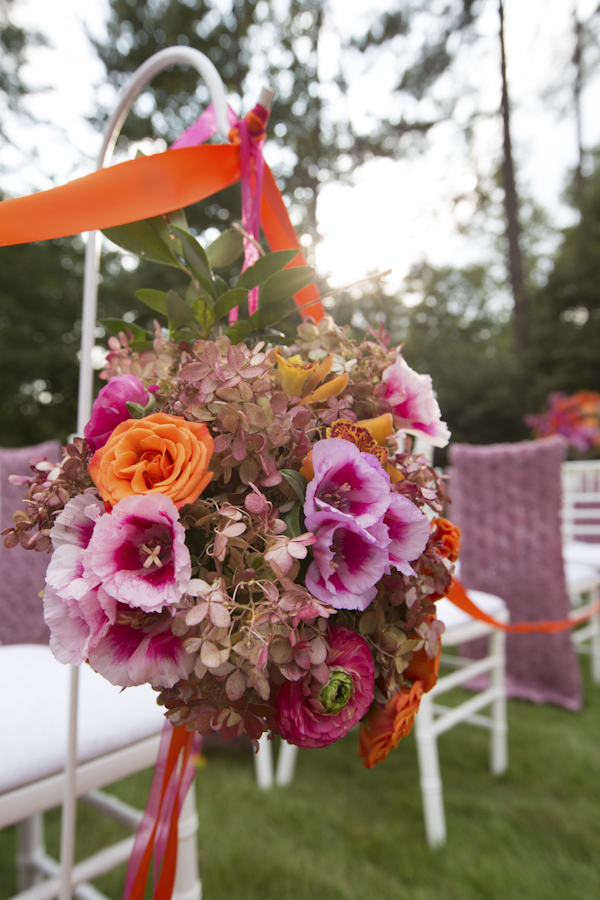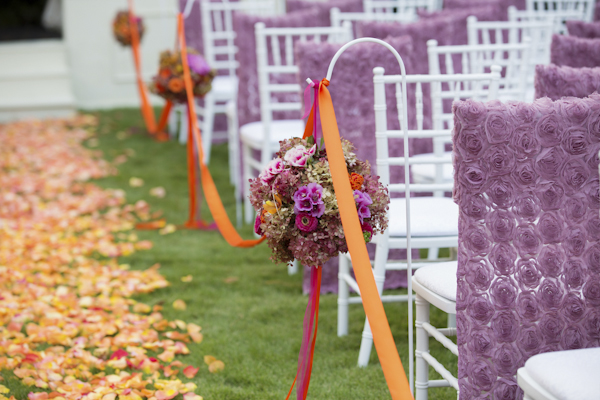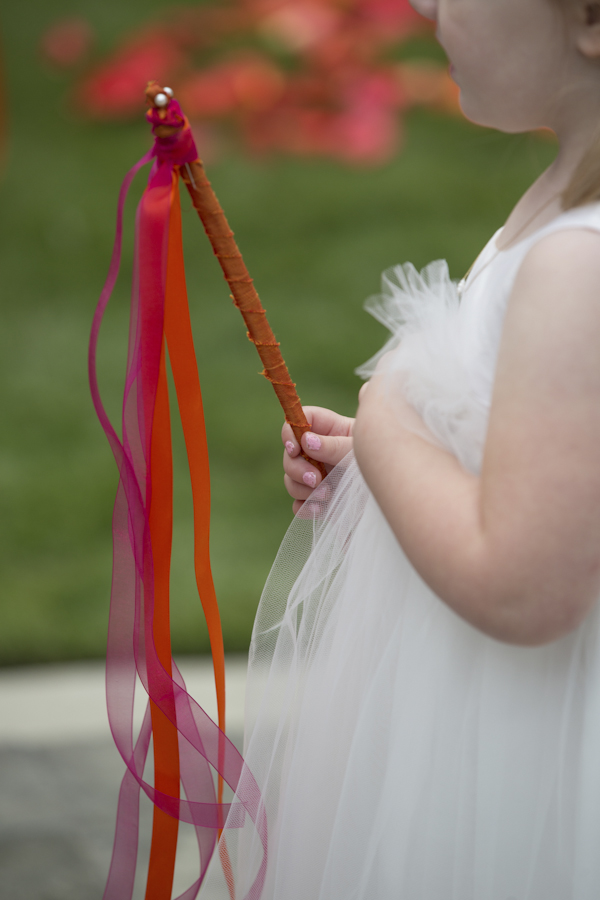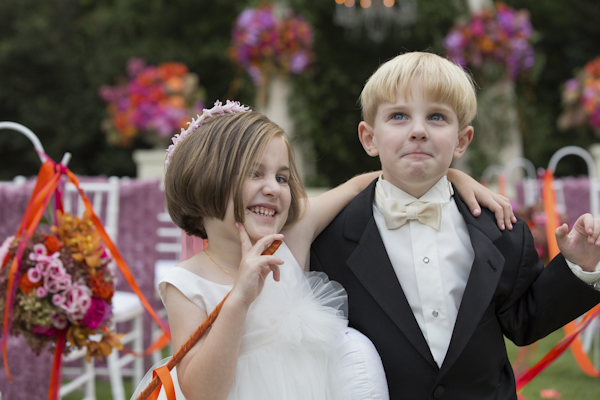 The Look: I wanted to be comfortable and feel like myself. I went into Diane's with the idea that I wanted a strapless dress with no beads, no lace, no crystals, no big train – just a simple dress that wouldn't get in the way while I was dancing with my new husband. I was so thrilled to get just that. Keeping the dress simple made it easy to accessorize. I wore my mother's pearls and some fabulous glittery Kate Spade shoes. My bridesmaids wore gorgeous one shoulder fuchsia gowns. The colors were so vibrant and pretty that day. I love looking at the photos.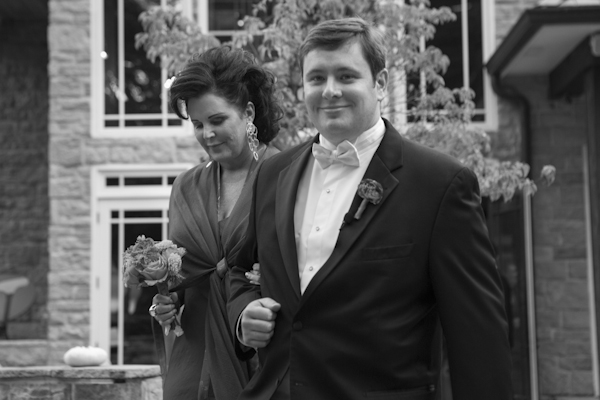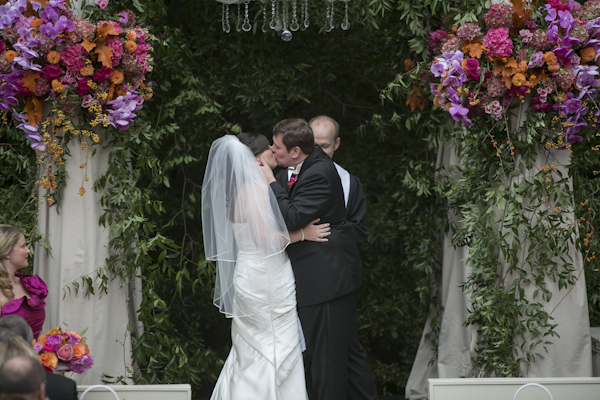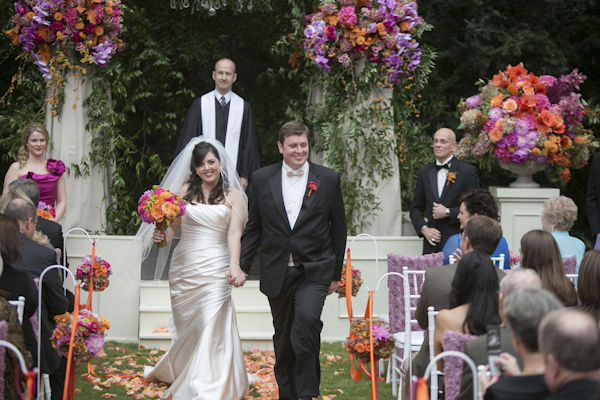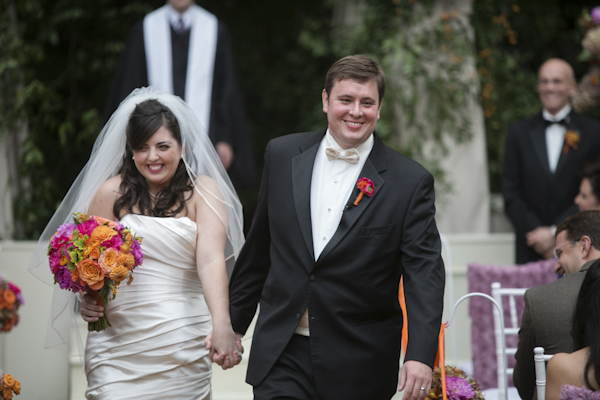 The Moments: It is so hard to pick! My wedding day was so much fun for me from the time I woke up until we went to the airport for our honeymoon. I loved watching the backyard evolve as they worked at bringing in the flowers and setting up for the ceremony. I also had a good bit of downtime with family and bridesmaids while we were all getting ready that was really special. I would say the most memorable moment for me was saying our vows. We were so blessed to be able to have a close friend officiate our wedding and I think having someone we were so comfortable with made us really able to focus on each other and what we were promising, rather than everything going on around us. I have watched the video of our ceremony so many times and I never can make it through without tearing up.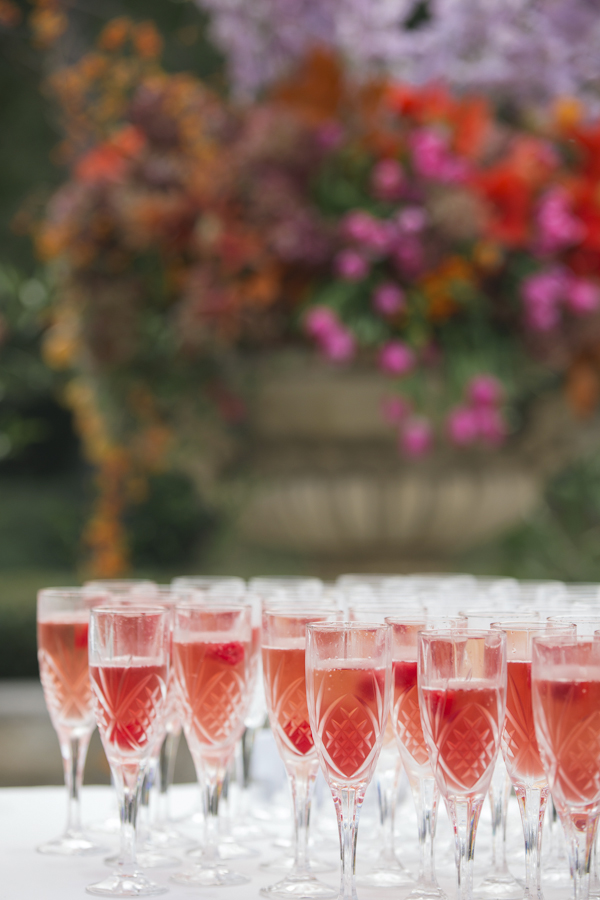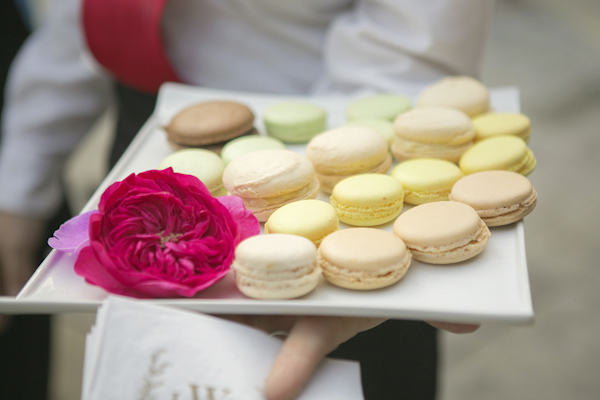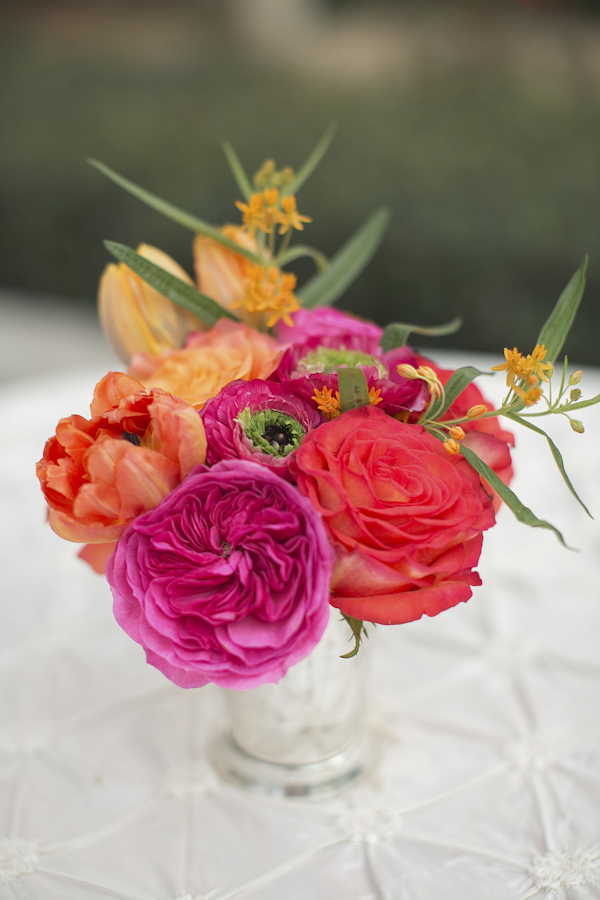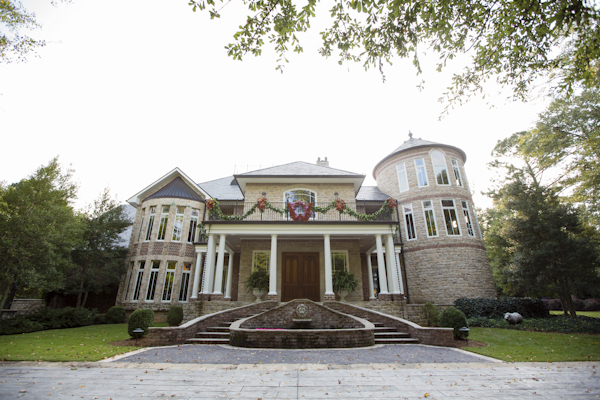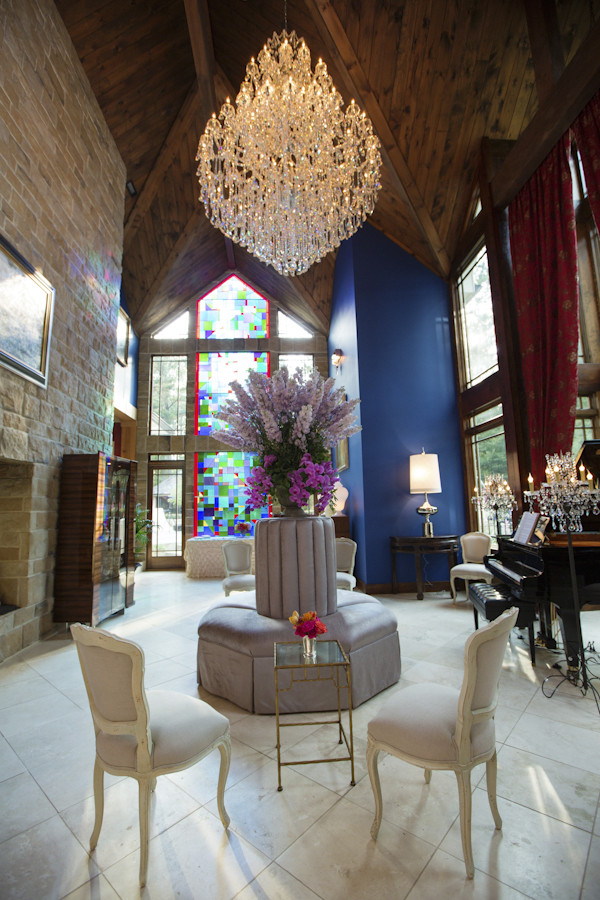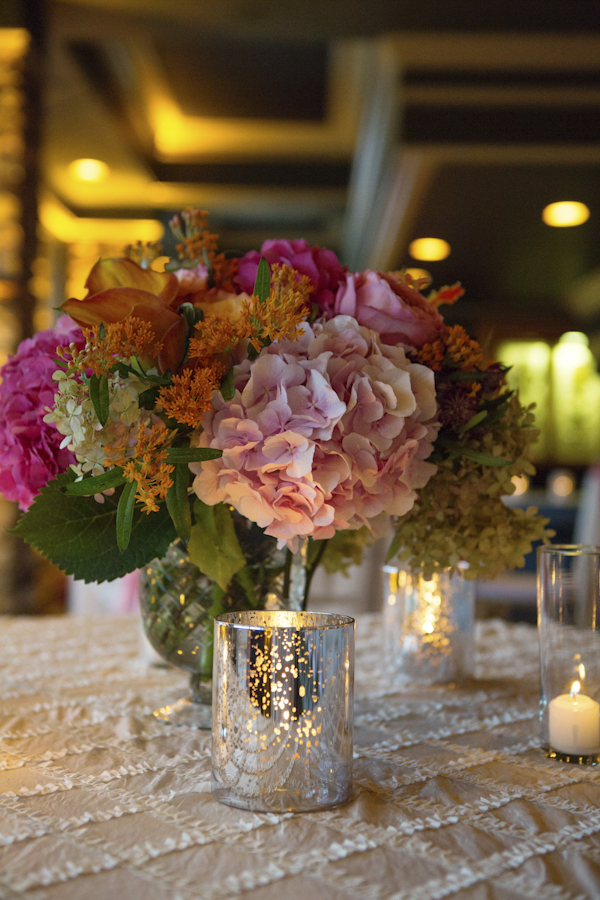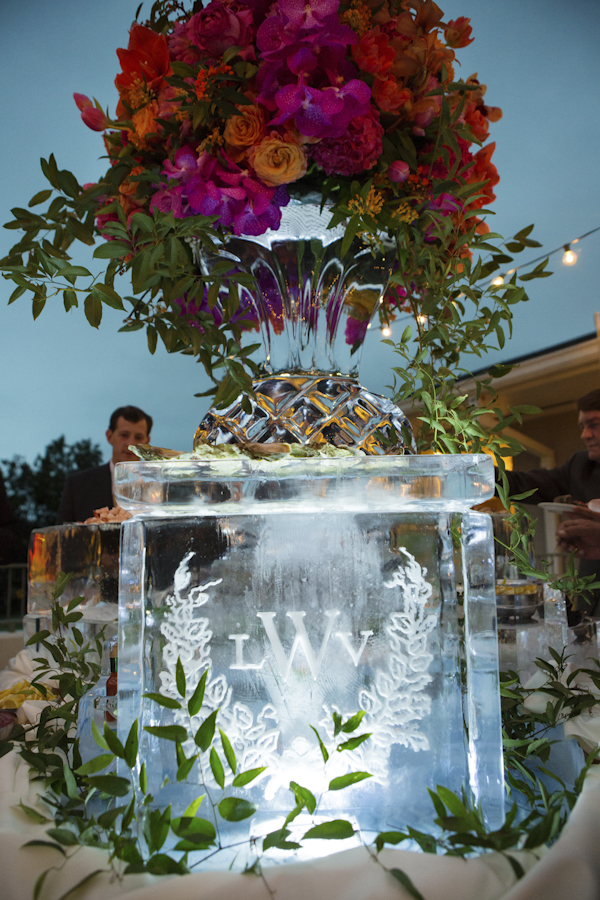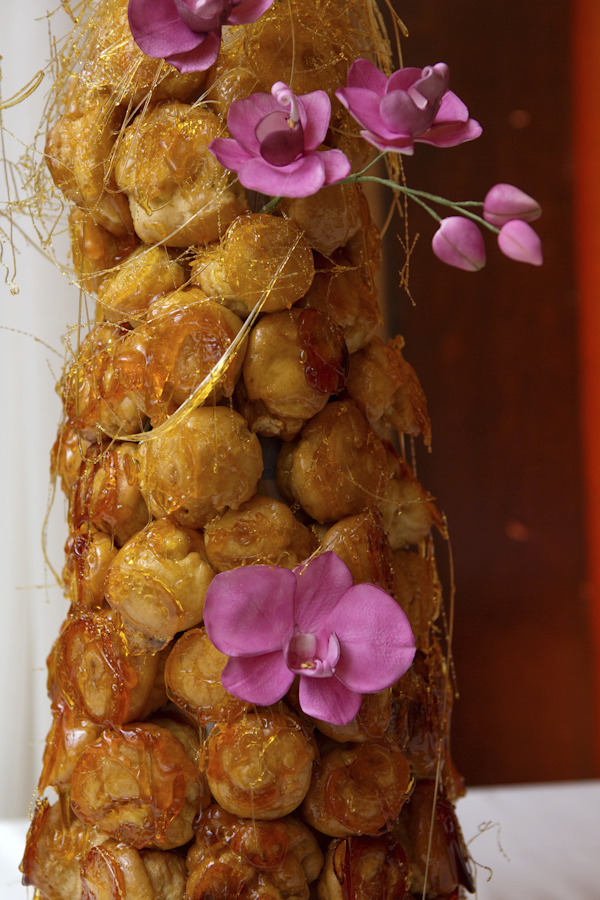 The Advice: Don't sweat the small stuff. Planning a wedding is overwhelming and it is easy to let it get to you. If you're able to hire a wedding planner, do it! I had no idea what a relief it would be having someone there to help throughout the planning process. Christopher worked with wedding professionals that he knew he could trust and that was great. There are so many choices and it is nice to know you're working with someone that has proved themselves in the past. I think our biggest wedding planning success was having a carefree wedding day. I'd be lying if I said there wasn't stress along the way, but that day was perfect. We were both so happy and had such a wonderful time with the people we love.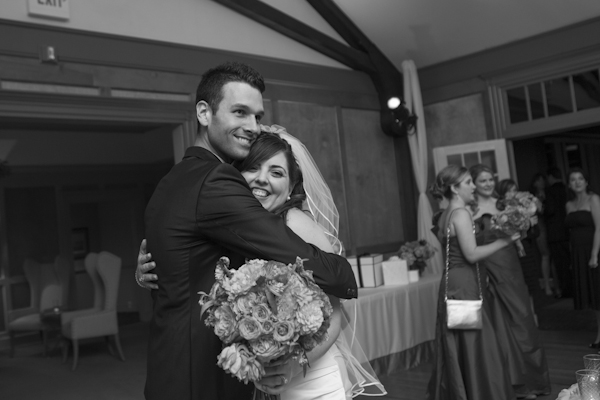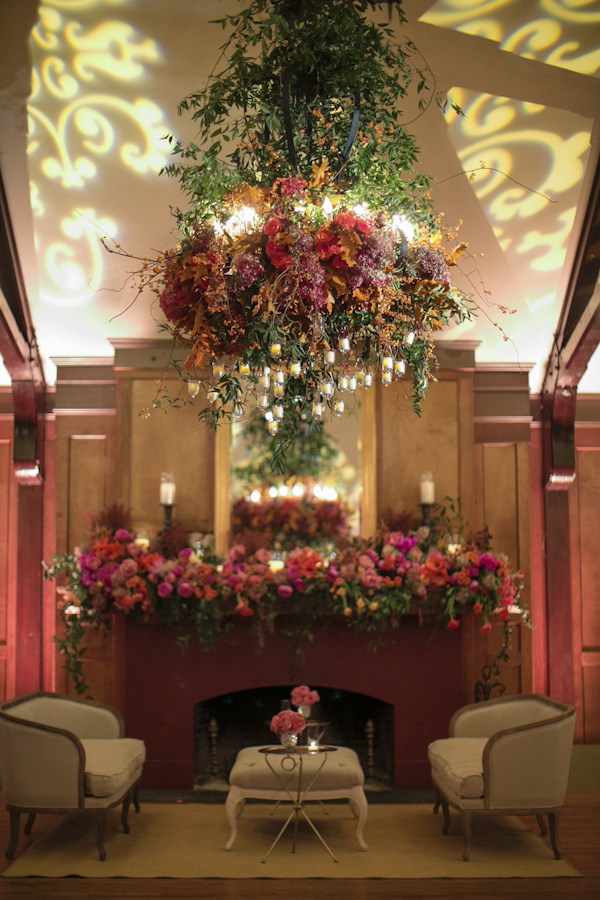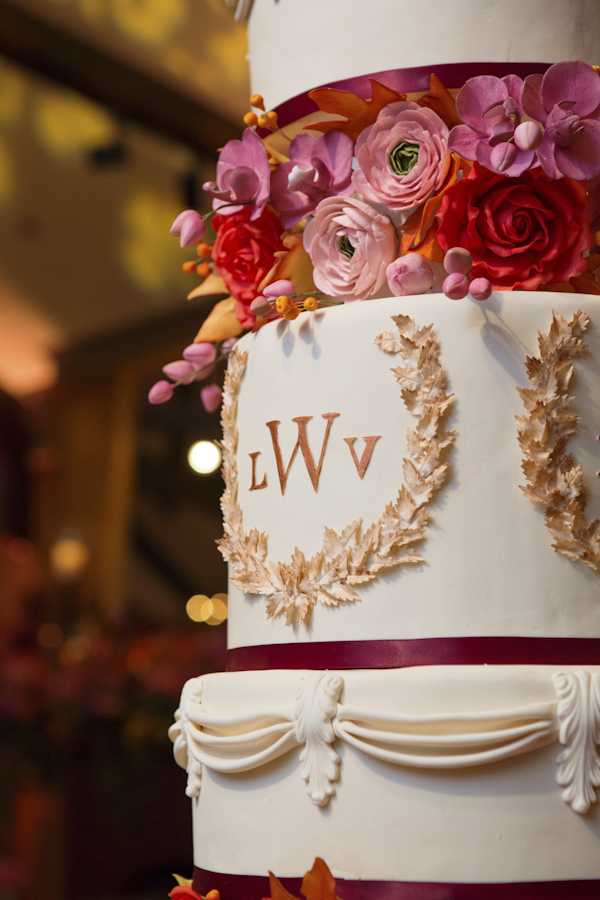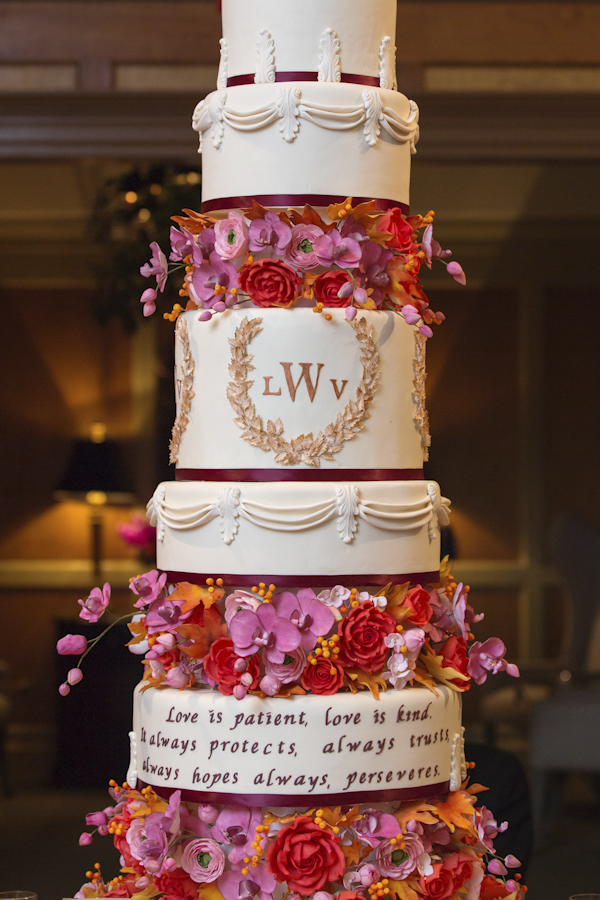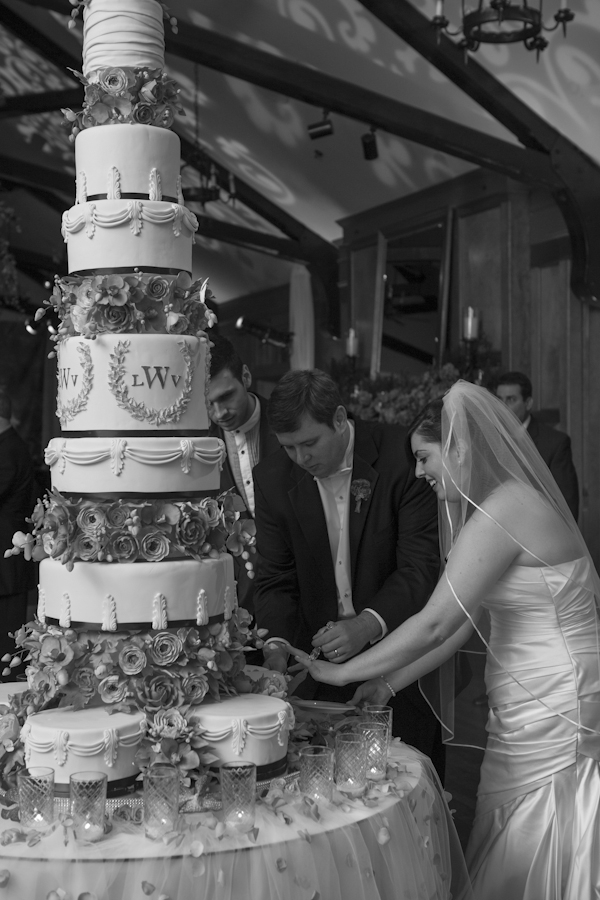 The Wedding Team:
Photographer: Wynter Photography
Event Planner: Christopher Confero Design
Ceremony Venue: Family Home
Reception Venue: Anniston Country Club
Videographer/Film Maker: Wages Films
Officiant: John Carter
Invitation Designer: Sonia Davis Designs
Catering: Classic on Noble (ceremony) and Anniston Country Club (reception)
Floral Design: Designed by Christopher Confero Design, Produced by Jackson | Durham
Cake: Gia's Cakes
Wedding Dress: Diane's Formal Affair
Bridal Accessories: The White Room (veil)
Bridesmaids' Apparel & Accessories: Diane's Formal Affair
Groom's Apparel & Accessories: Mr. Burch Formal Wear
Groomsmen's Apparel & Accessories: Mr. Burch Formal Wear
Hair: Leslie Ashley, Icon Salon
Makeup: Tim Lybarger, Dior
Live Music: The Ryan Kinder Band
Transportation: Vintage Auto (getaway car) and Apex Valet (valet)
Rentals: Event Rentals Unlimited (ceremony) and Top Notch Events & Rentals (reception)
Lighting Design: Christopher Confero Design, produced by AG Lighting
Linens: I Do Linens
Ice Sculpture: Ice by Design
Thank you Laurel and Vince for sharing your spectacular day with us!
Looking for more orange and pink weddings? Check out our image gallery for more inspiration!