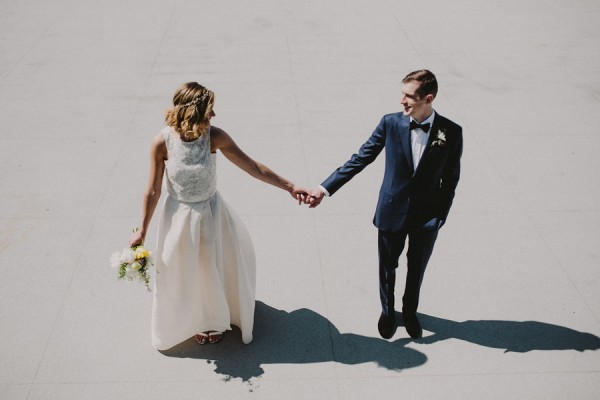 It doesn't get much more chic than a wedding in the heart of Brooklyn, let alone with a bride and groom that are both involved in the fashion industry! Abby and Ryan chose Wythe Hotel as their wedding venue for its old school charm as well as the memories it holds – the happy couple also got engaged there! Abby wore a two-piece Monique Lhuillier gown with a subtle blush skirt and an amazing beaded top for a fresh and unique bridal look. We love how Chellise Michael Photography captured Abby and Ryan's fashion-forward spirit while keeping the timeless sophistication of New York City in mind.
The Couple:
Abby and Ryan
The Wedding:
Wythe Hotel, Brooklyn, New York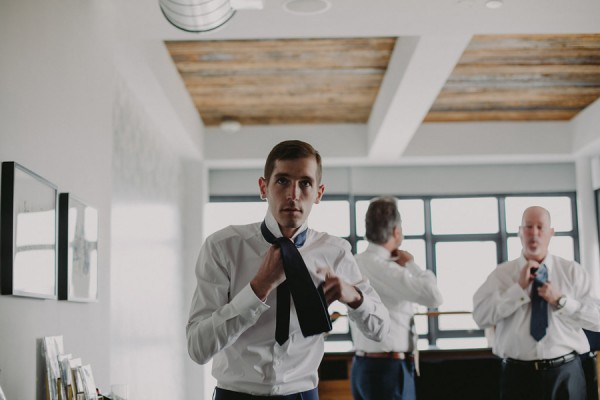 The most important thing to us was to keep things simple and not lose sight of why we were planning a wedding in the first place! It's really easy to get caught up in napkin colors, chair styles etc., so we tried not to overthink anything and just went with what we liked. At the end of the day, our goal was to throw a really fun party to celebrate our marriage and have all our friends & family members in one place. The details, flowers & cake were all just added perks to the best day ever.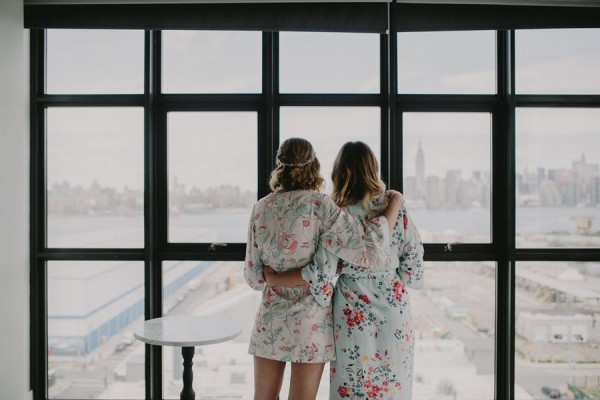 Seeing that we're both in the fashion industry, our fashion choices were a very fun part of the wedding. I chose a very subtle blush skirt and a delicate lace & beaded top from Monique Lhuillier. It was most important that I felt comfortable and also that my wedding day look felt like "me."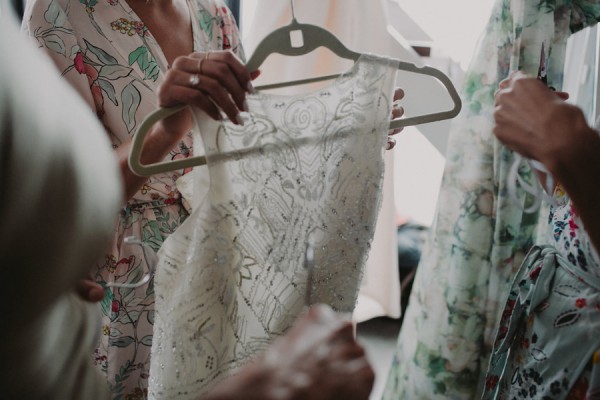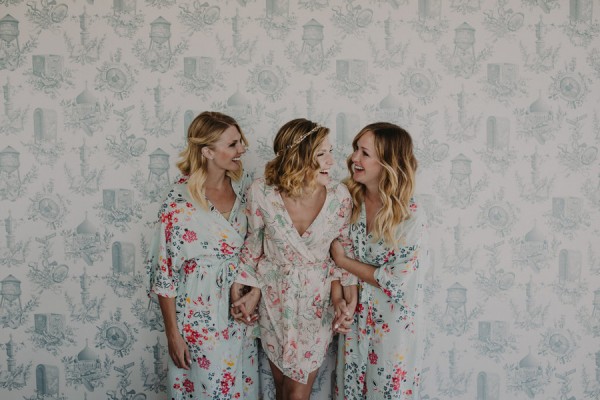 My gold beaded halo I wore was extra special because my Aunt also wore it at her wedding over 30 years ago.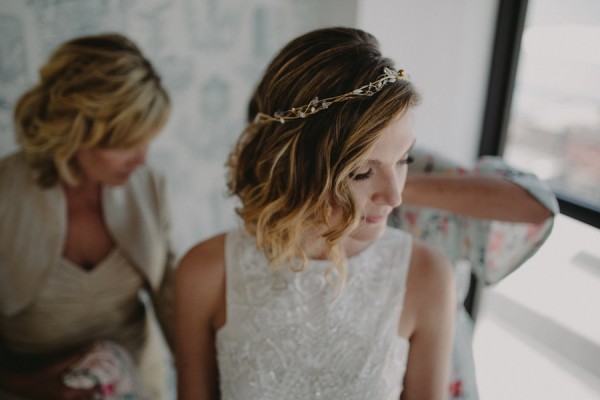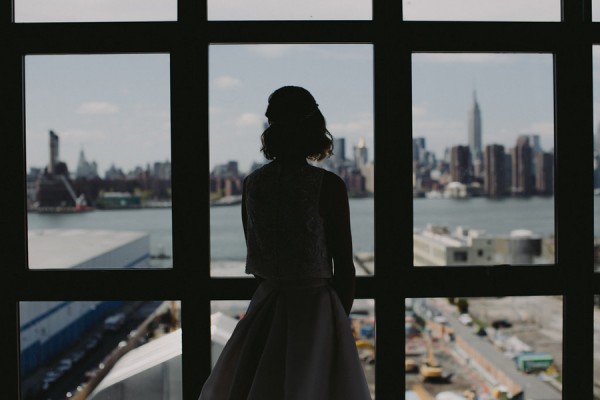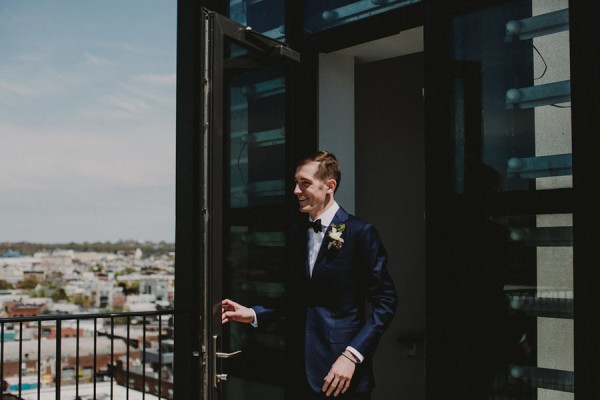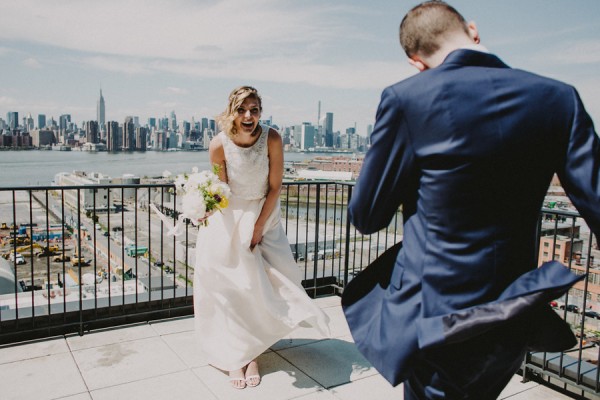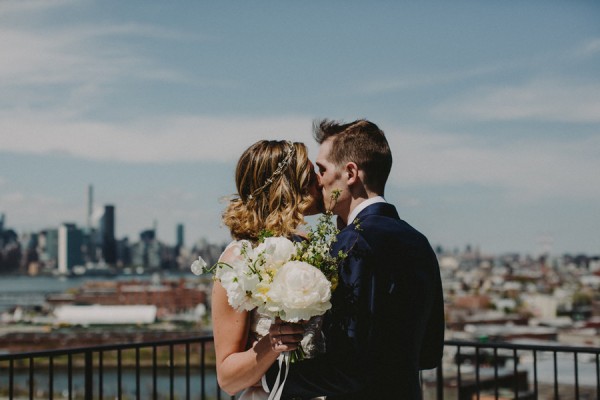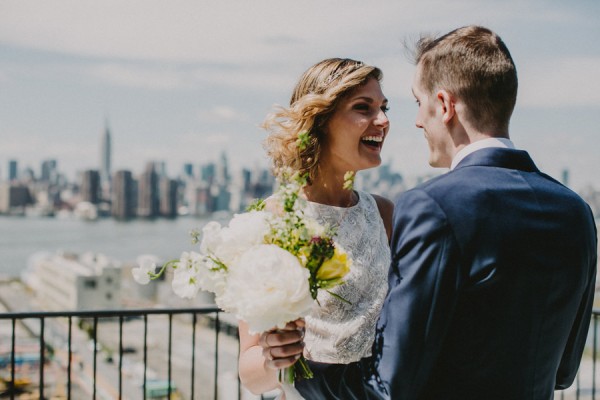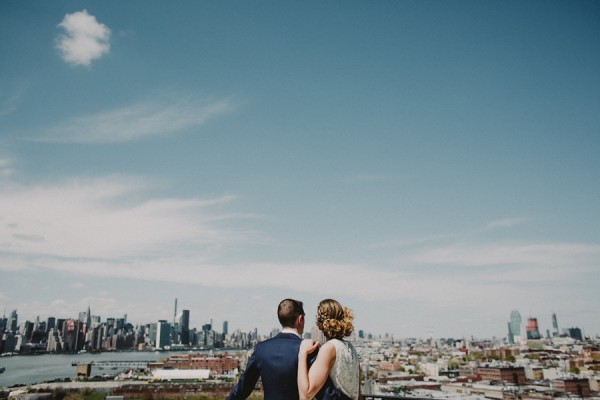 We chose the Wythe Hotel off the bat, without question. It has always been a special place to us throughout our relationship. We went there on our first Valentine's Day together, celebrated multiple birthdays, and it also happens to be where we got engaged. So yeah, it's a pretty special place to us.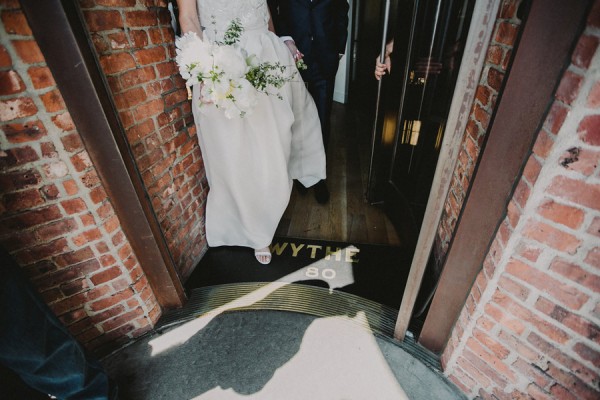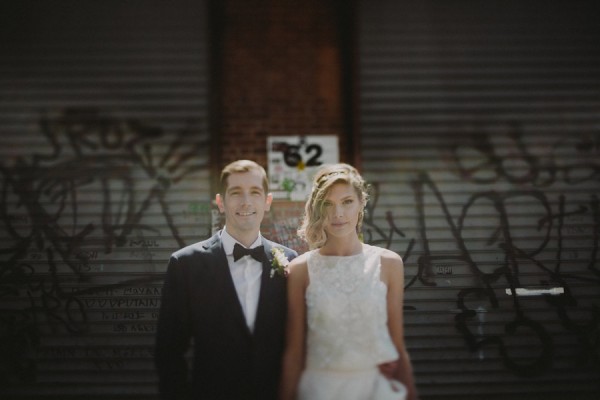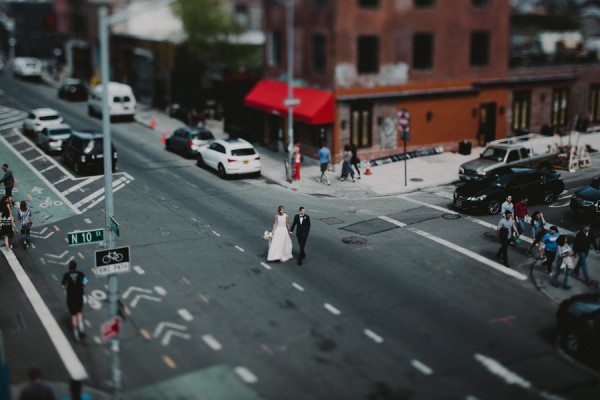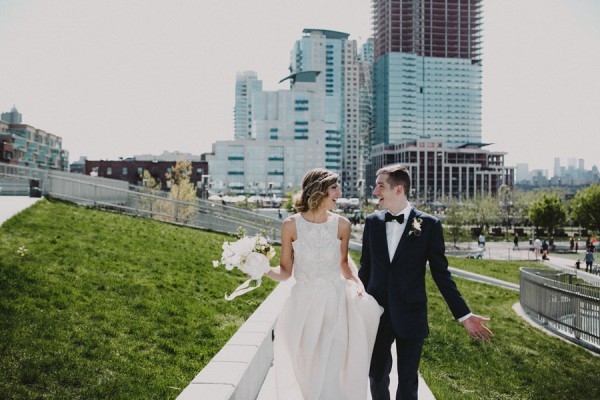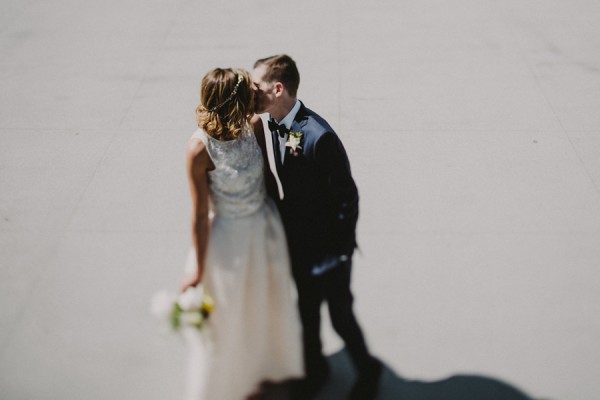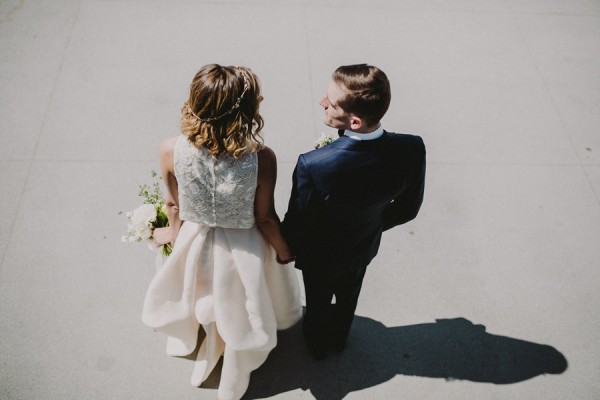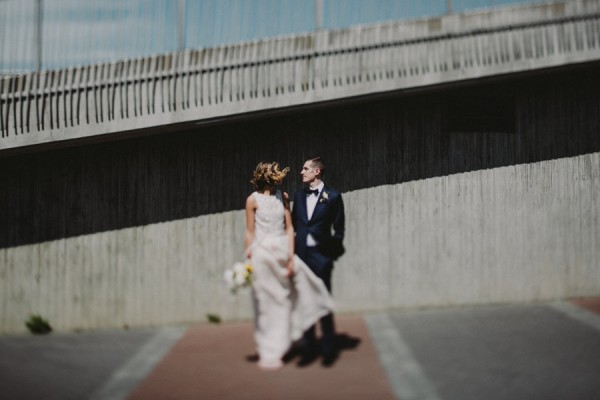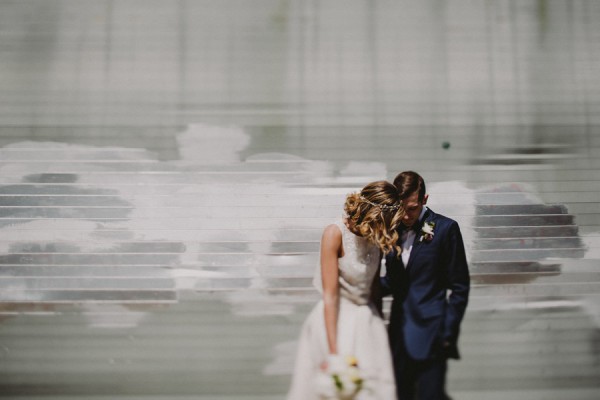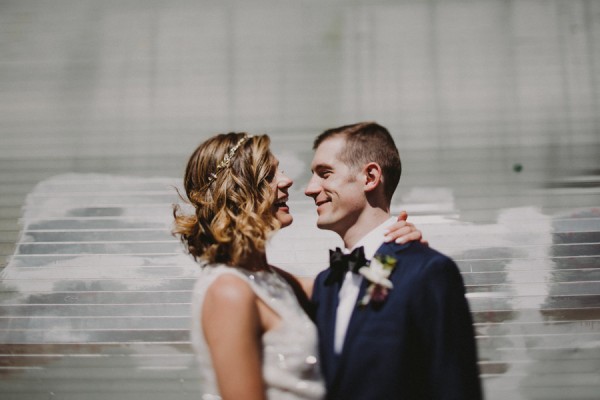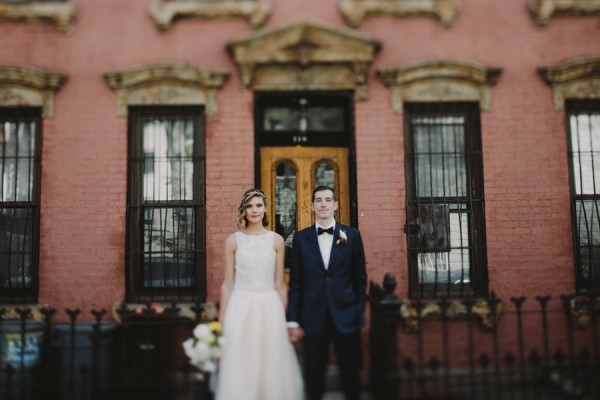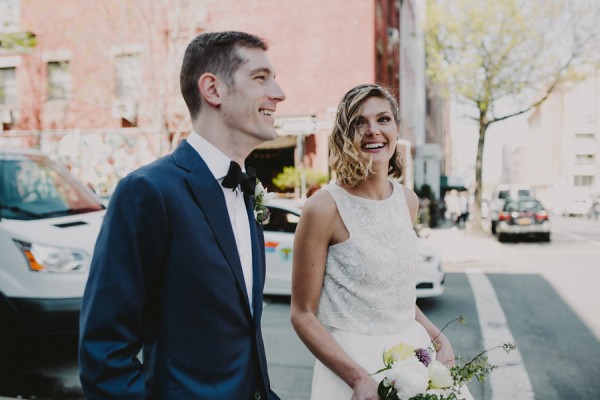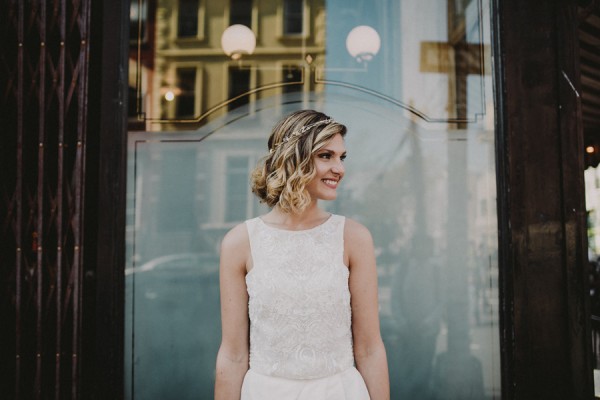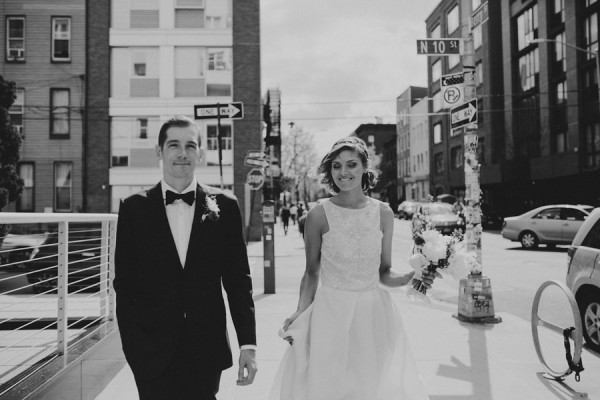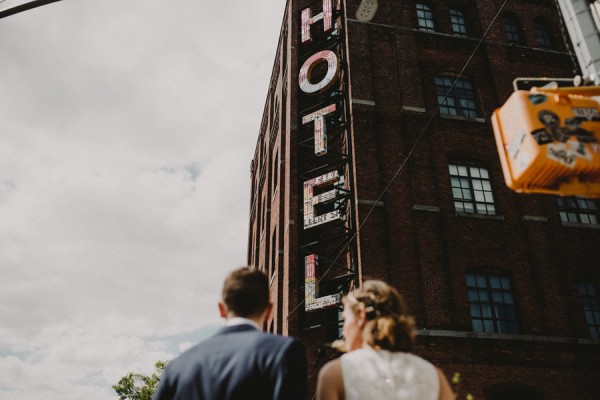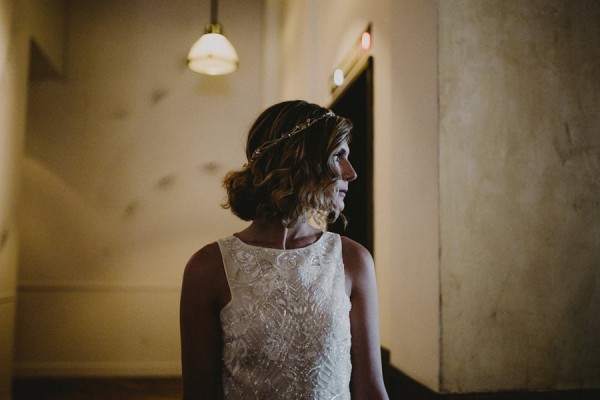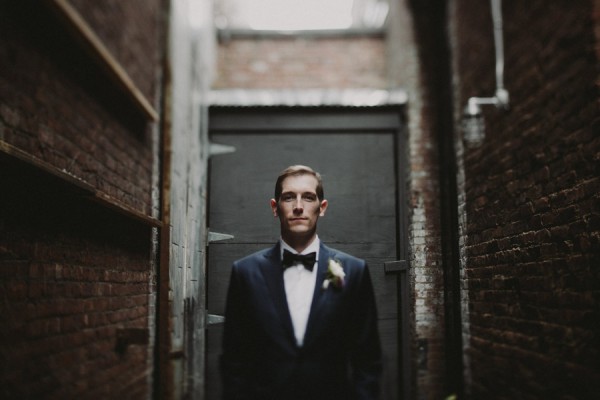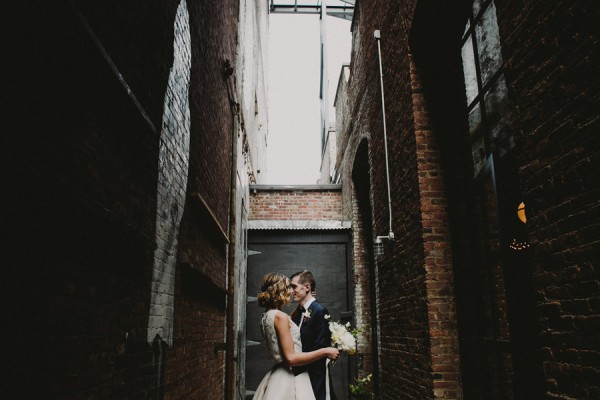 The best advice we would give would be to spread out the planning and make little deadlines for yourself so nothing piles on all at once. Our wedding was never overwhelming to plan because we prioritized things accordingly. Also, this sounds so cliché, but have fun with it! We enjoyed every moment of the planning process. You get to pick your favorite things out and taste cake, what's not to love?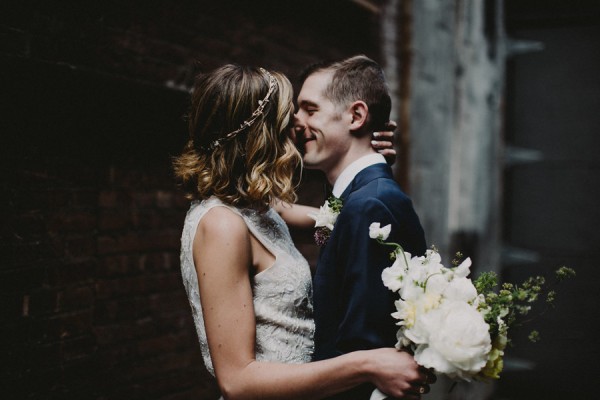 Our photographers Chellise & Michael definitely stood out to us! We had done our engagement pictures with them a few months earlier in Arizona and got to know them pretty well. Aside from being extremely talented photographers, they are the nicest humans ever! They made us feel so comfortable and made the whole process really fun. They even got on the dance floor with us at the end of the night and we all danced and had a great time! The beautiful moments they capture in their photos is what made us hire them in the first place and remains the reason we would recommend them to absolutely anyone.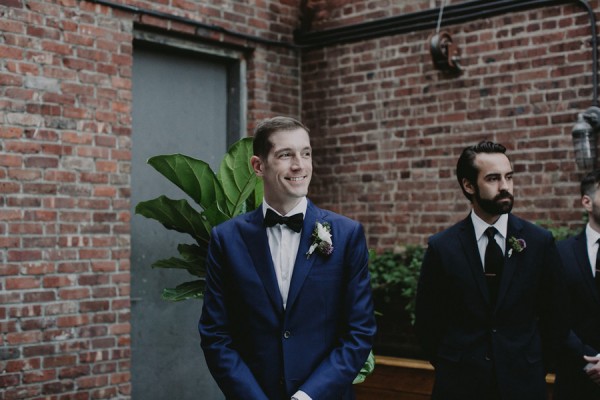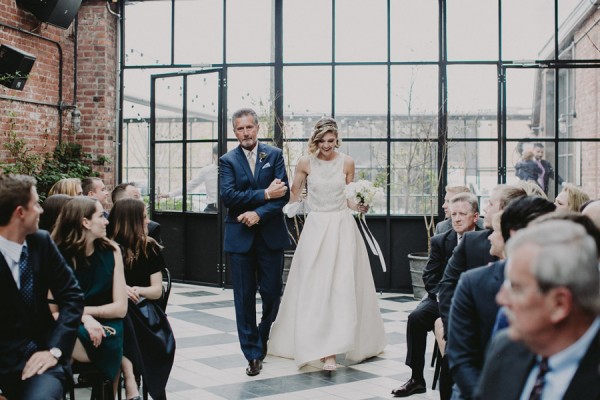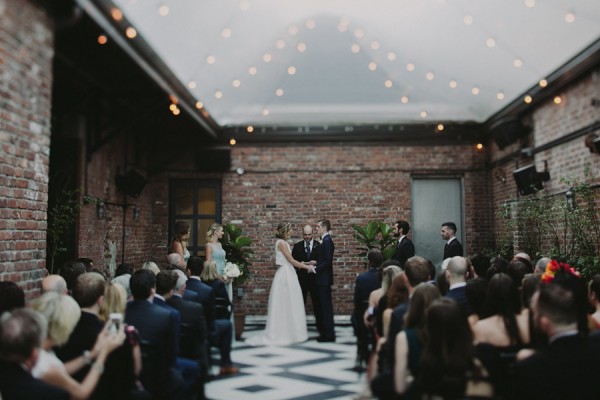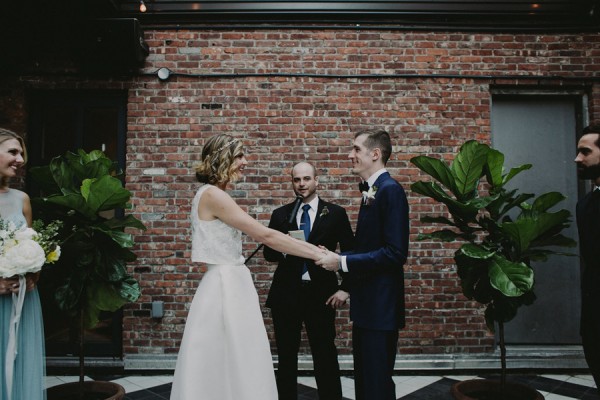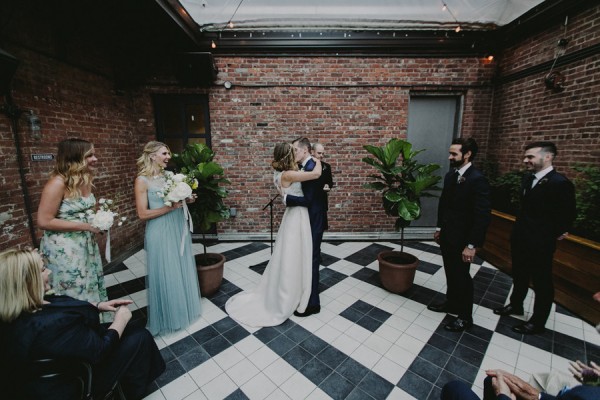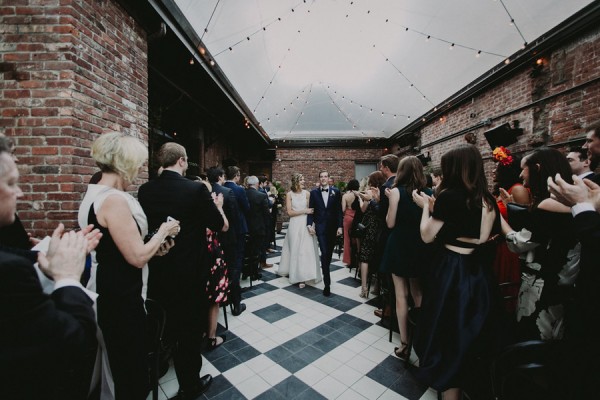 Ryan: Our first dance was the best part for me. Our first dance song was a cover of The Talking Heads' This Must Be The Place and has always been Abby's and my song. Dancing to it together at our wedding was such a happy, surreal moment – I wish that part could have lasted all night!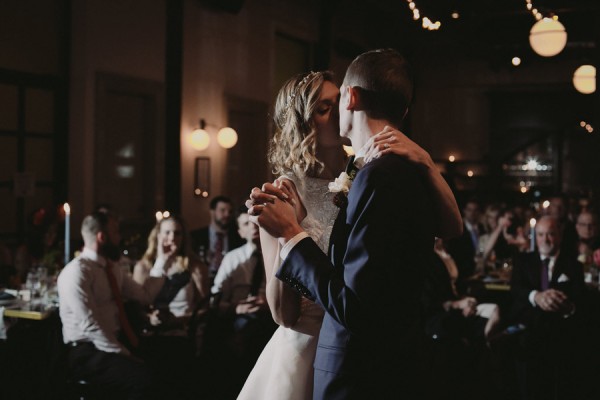 Processional Song: The Avett Brothers – I And Love And You
Recessional Song: Redbone – Come And Get Your Love
First Dance: The Lumineers – This Must Be The Place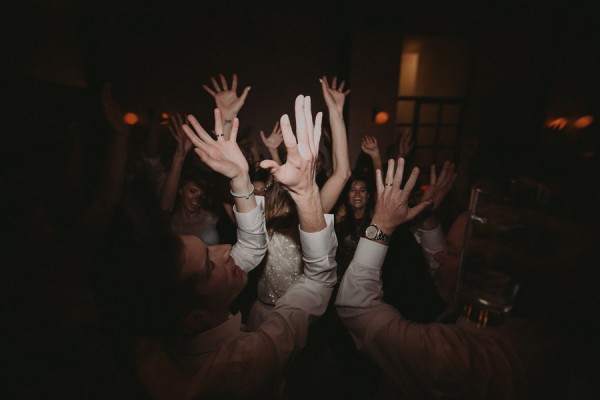 Abby: I had so many favorite moments! I would have to say it was when Ryan pulled me aside after the ceremony while the cocktail hour was going on. We had a little toast together and took time to really appreciate the moment. We knew the night was going to go by so fast so it was nice to have that little timeout together.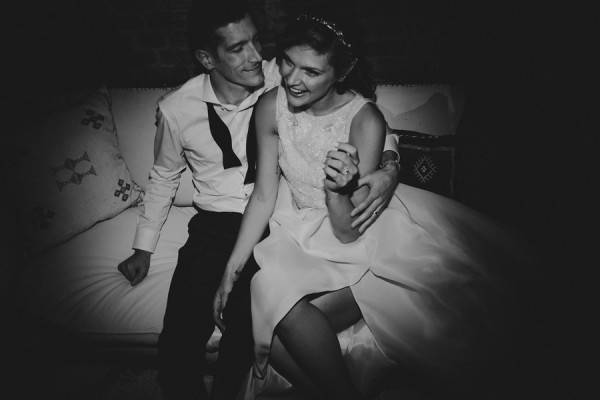 Congratulations to Abby and Ryan on your nuptials, and a big thanks to Chellise Michael Photography for submitting this wedding to Junebug! Love this NYC wedding's sophisticated style? Then you've got to see this bohemian meets industrial NYC wedding!