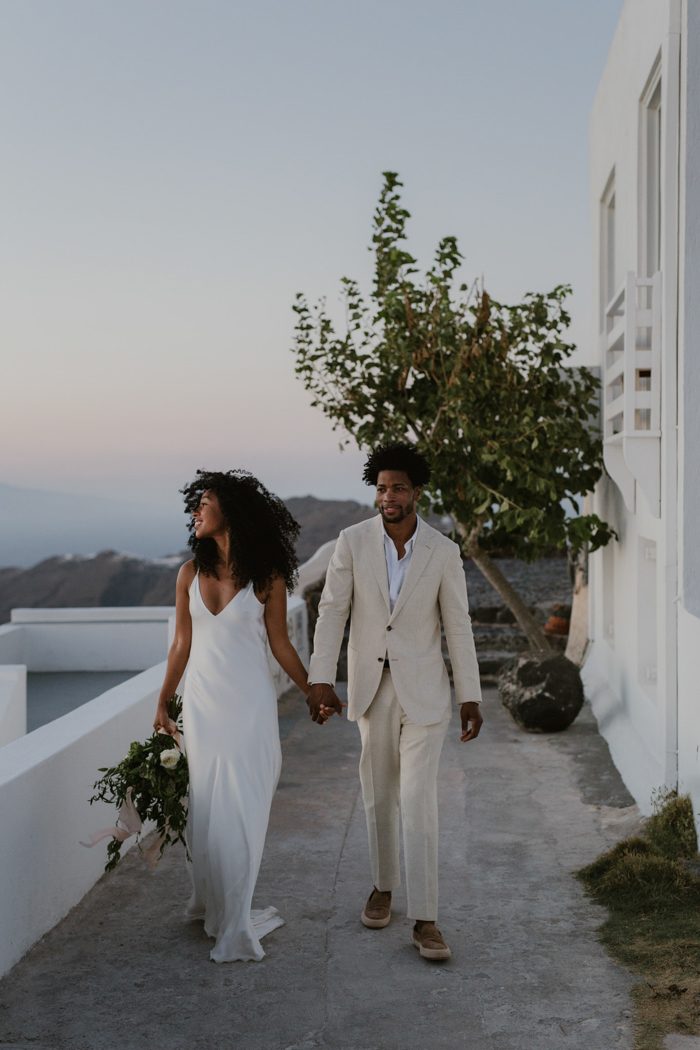 Janice and William had quite the emotional ceremony for their wedding at Kapari Natural Resort. After a sweet first look, these two exchanged tearful vows with some incredible views that may have you reaching for the tissues. Janice and William chose a minimalist style for their looks and we are loving every bit of it. Janice is rocking a simple A La Robe wedding dress and William is looking dapper in his Suitsupply linen suit. Betty Flowers Santorini knocked it out of the park with Janice's greenery heavy bouquet. Photographers Days Made of Love effortlessly captured Janice and William's intimate destination elopement!
The Couple:
Janice and William
The Wedding:
Kapari Natural Resort, Santorini, Greece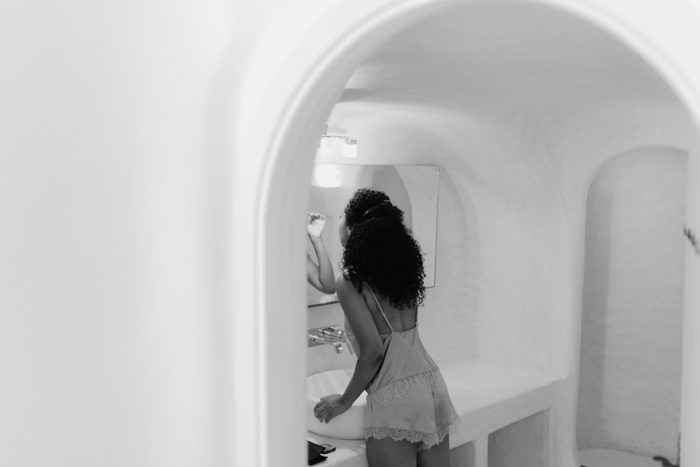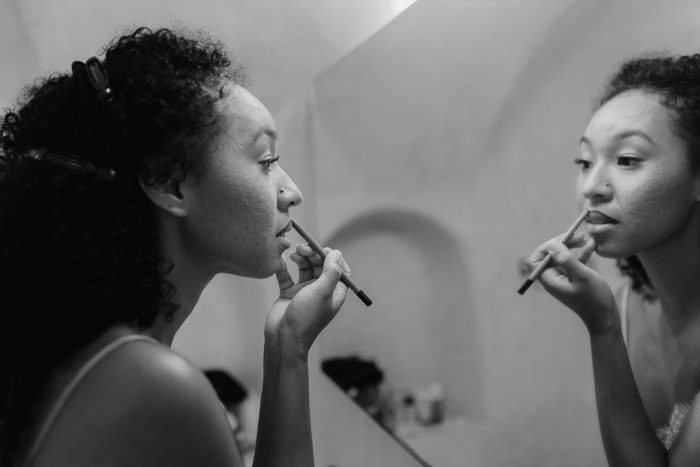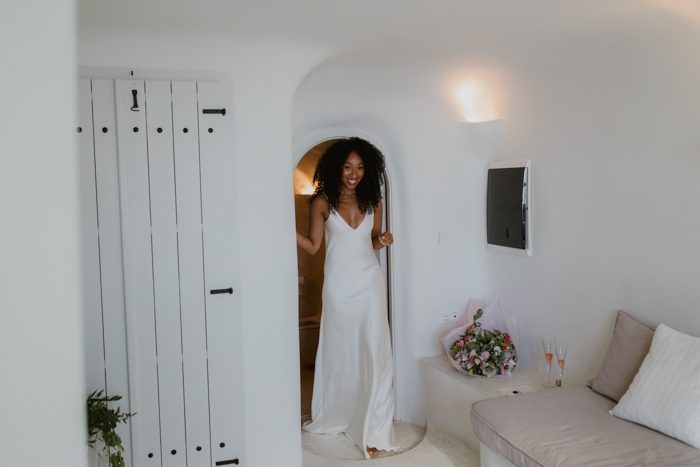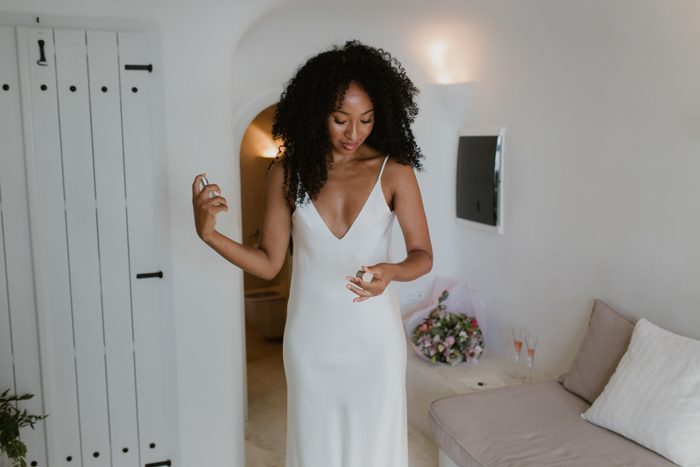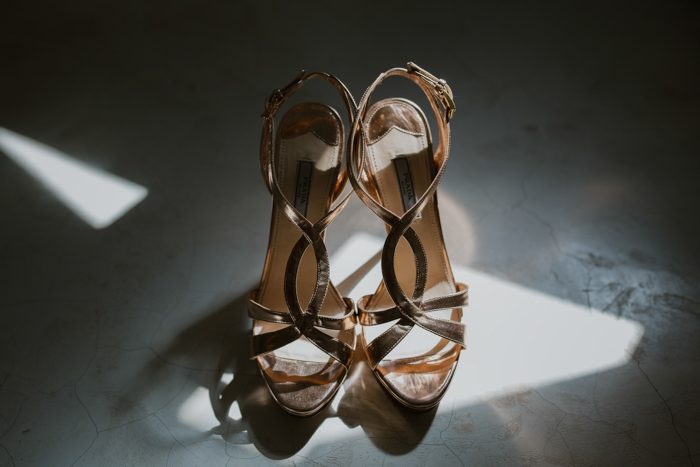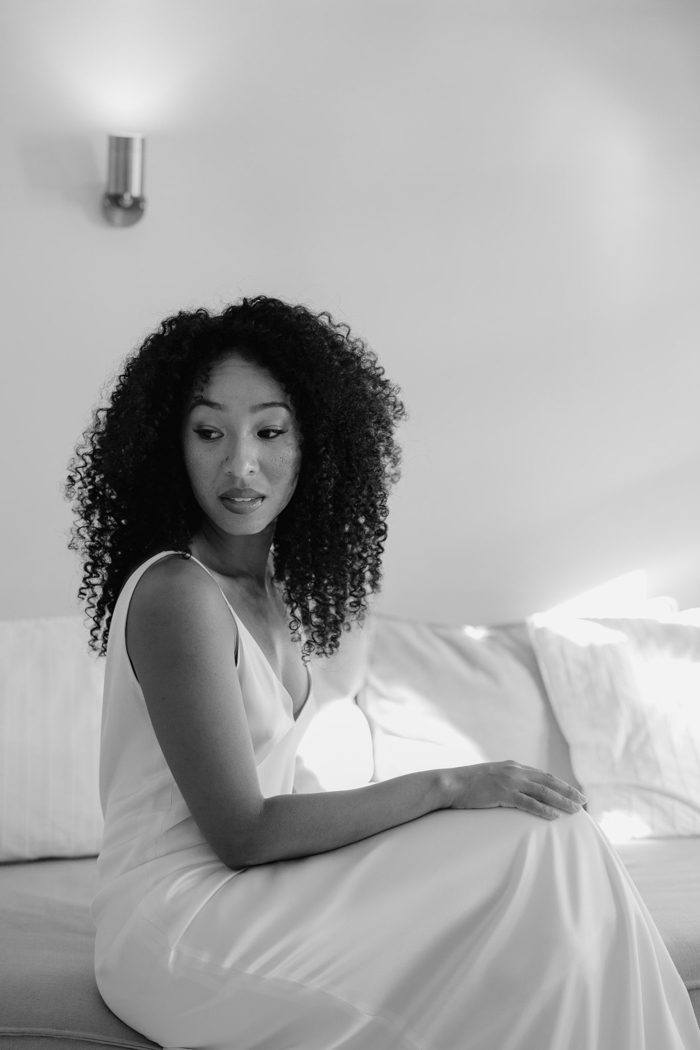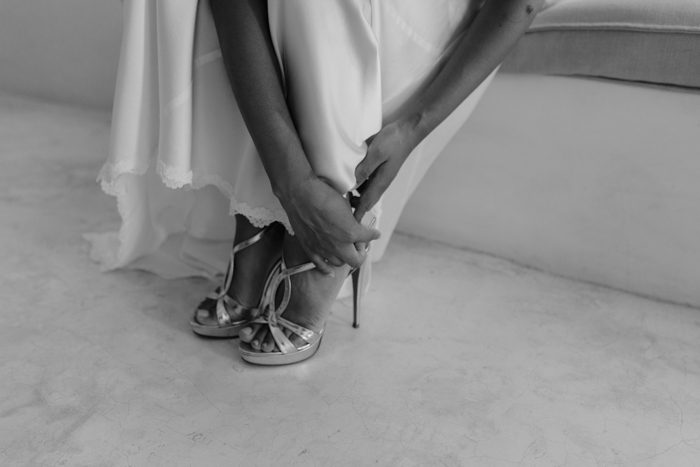 Go with your intuition and stay completely true to who you are as a couple. Every detail of our wedding was truly a reflection of us and the ultimate compliment we received from our friends and family is that our wedding was exactly what they envisioned we would do.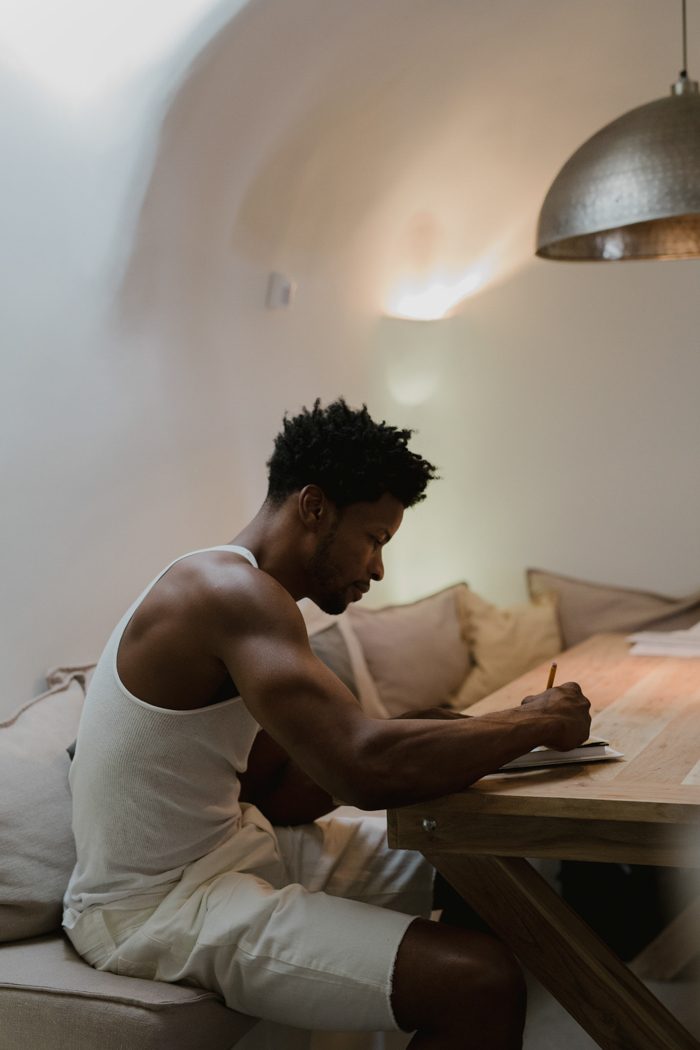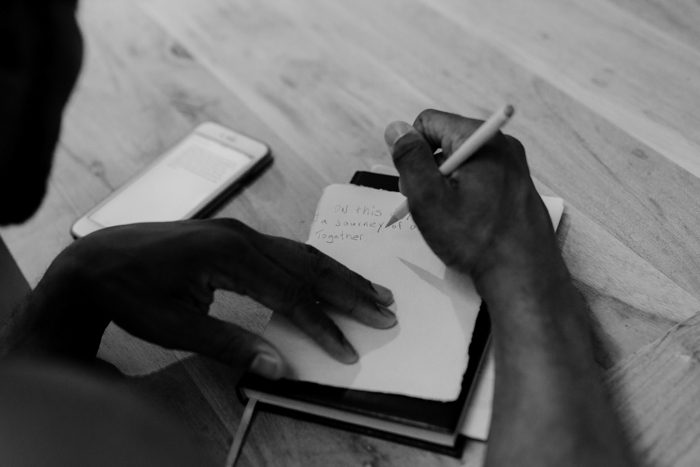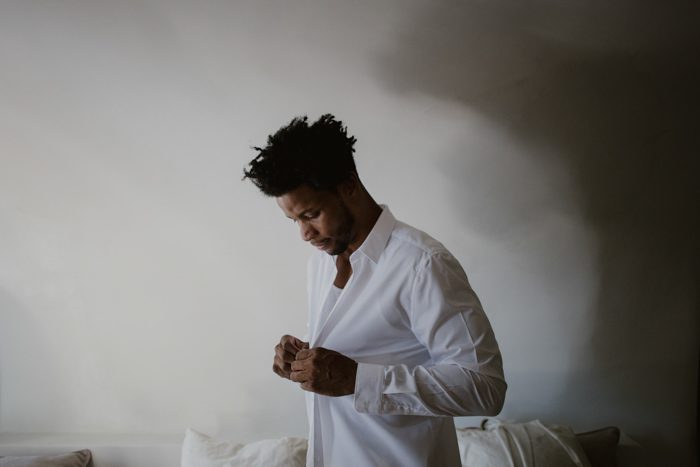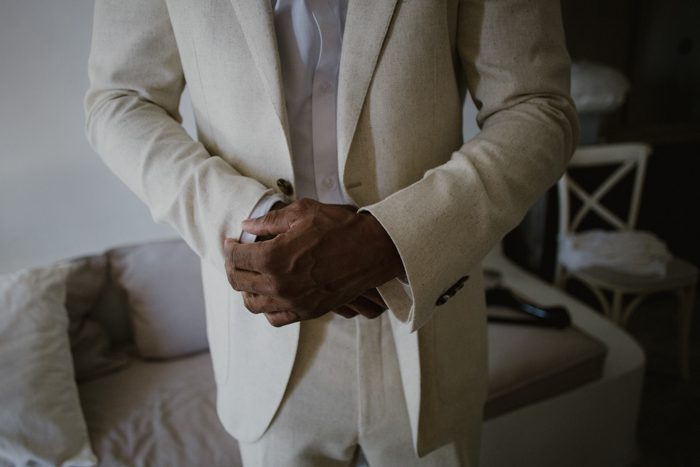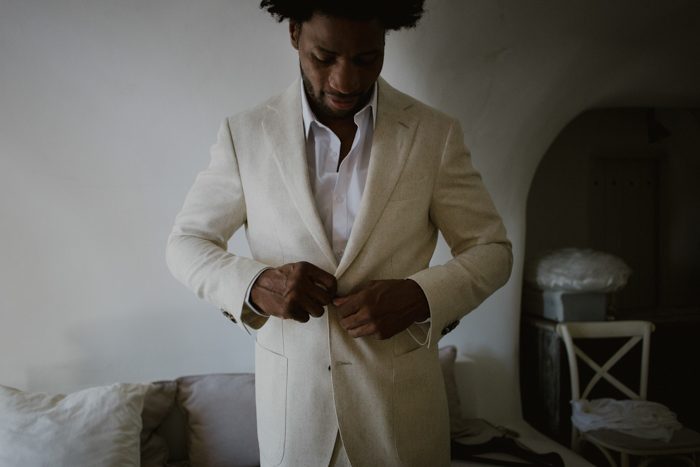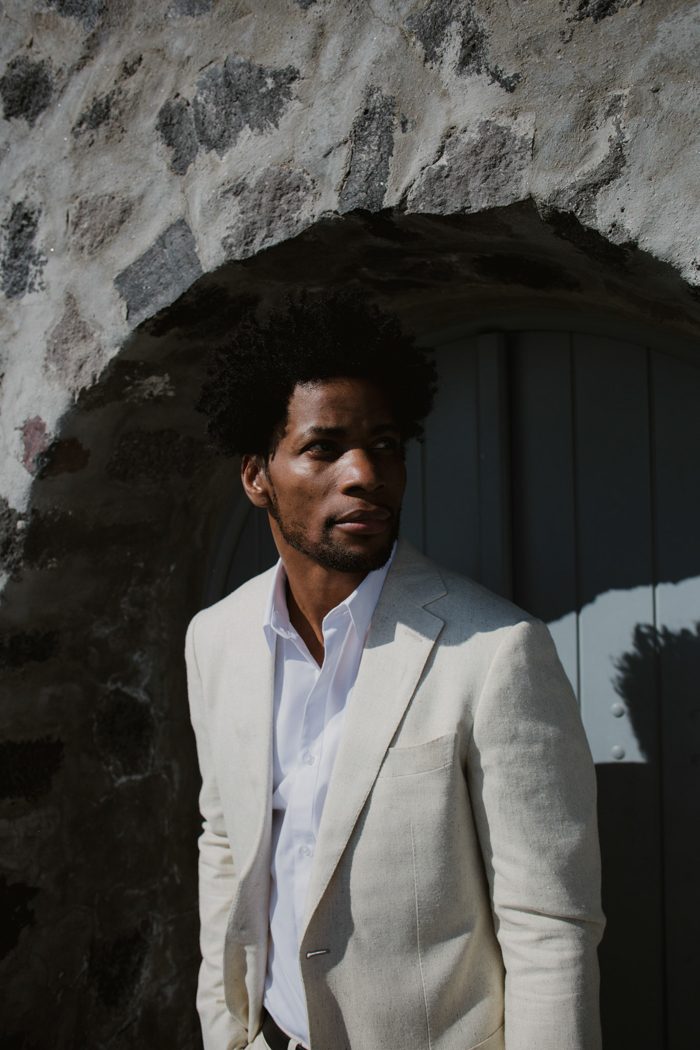 SHOP THIS POST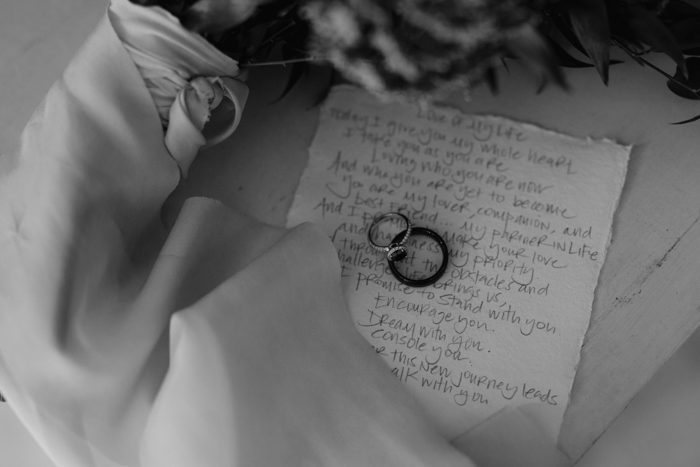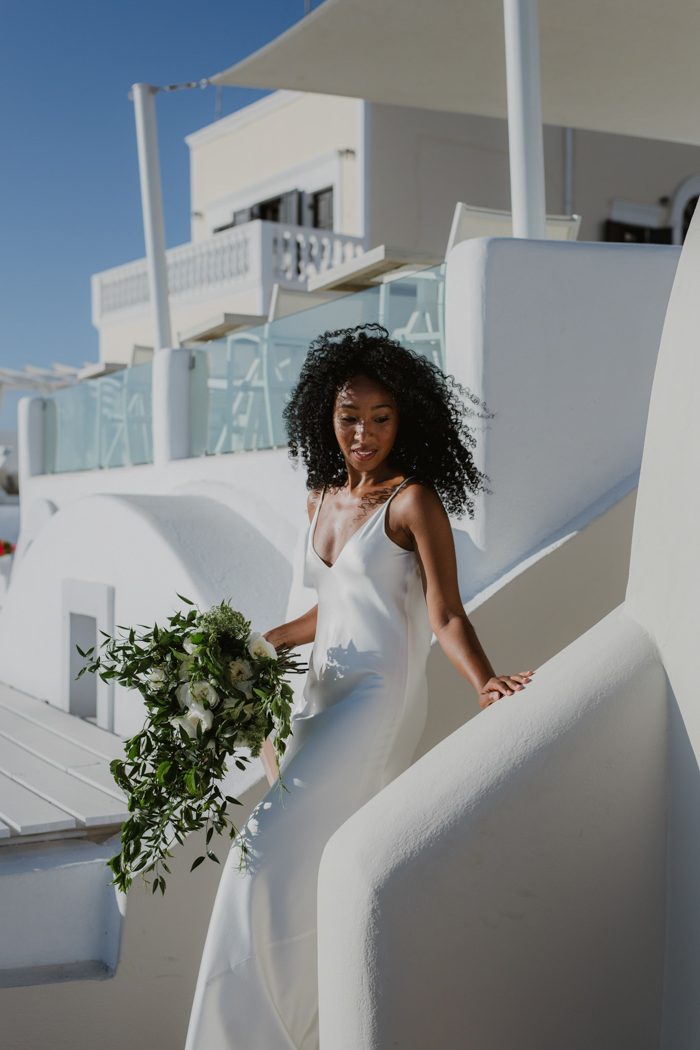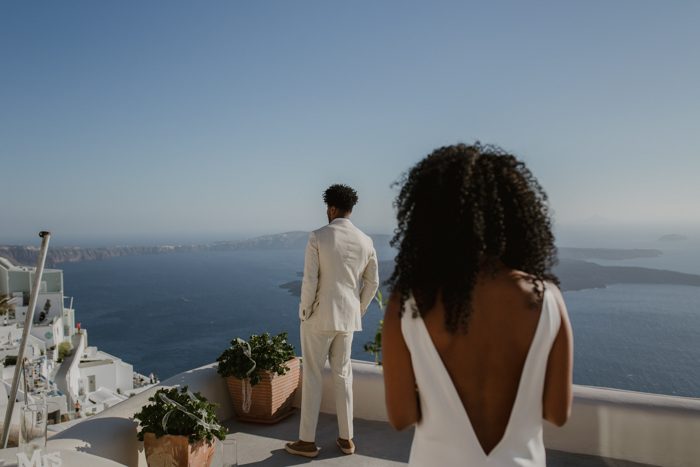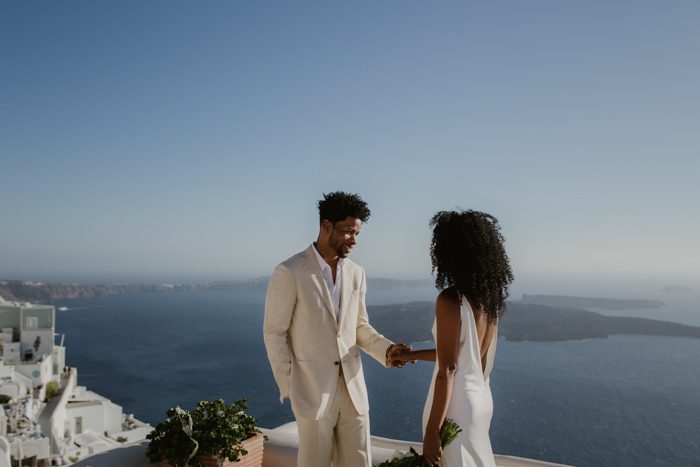 A memorable moment from our wedding that I vividly remember and will never forget is seeing the look on Will's face after our first look. I never felt more beautiful.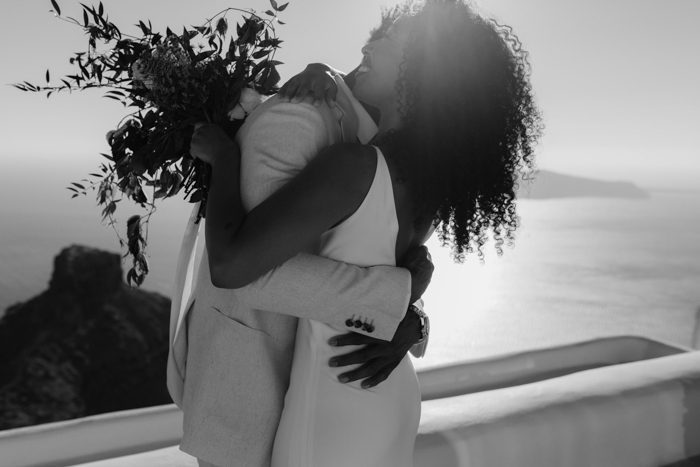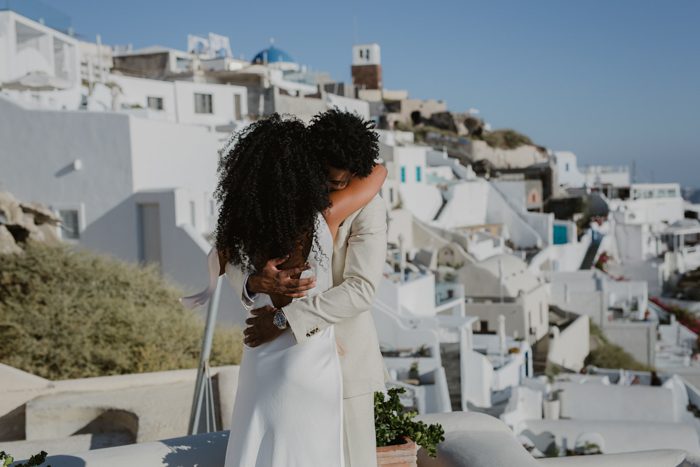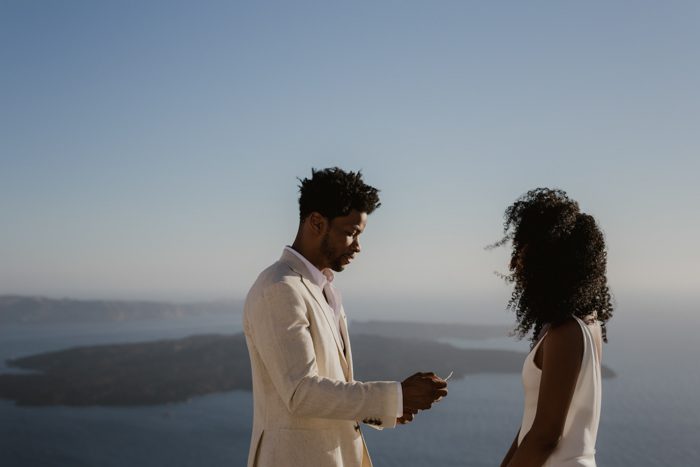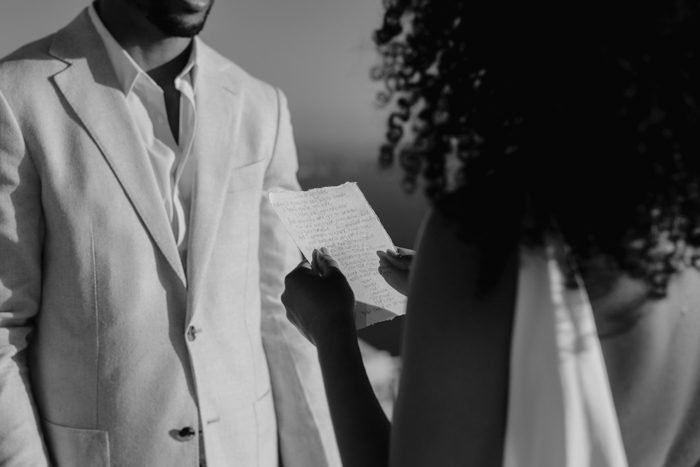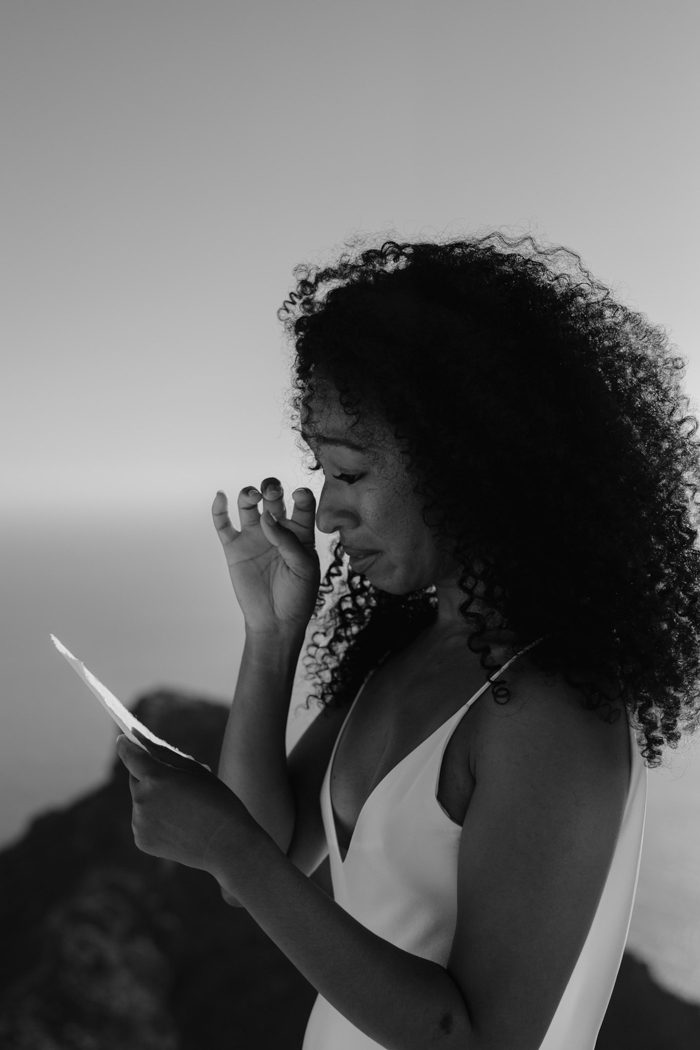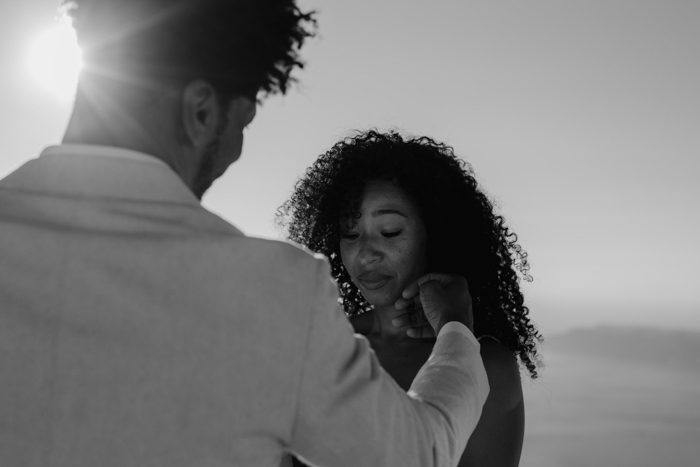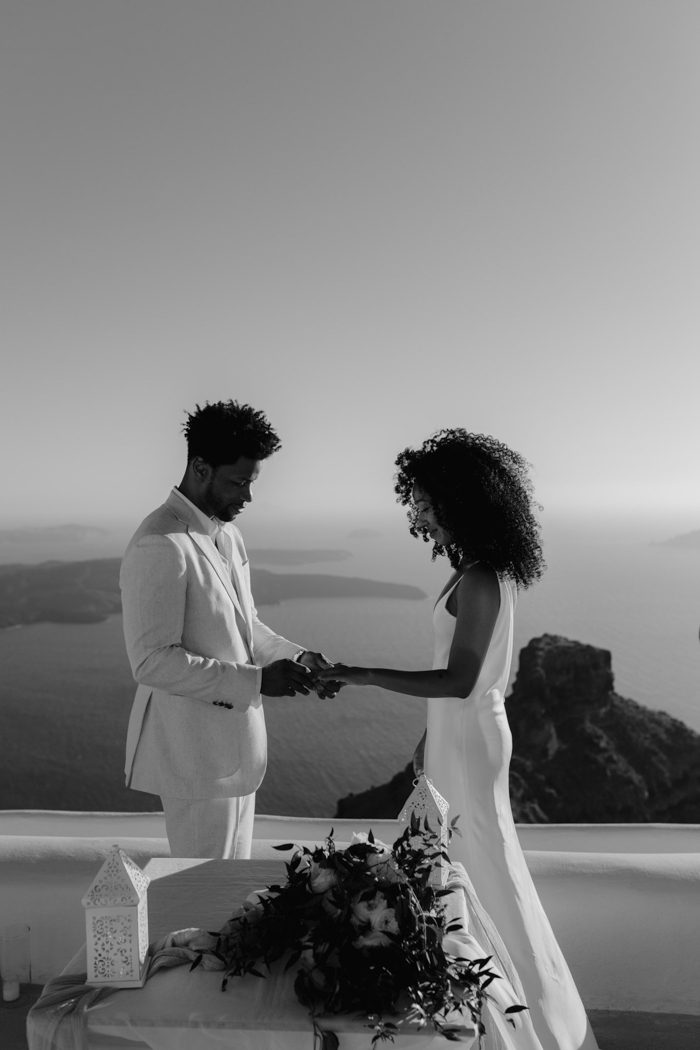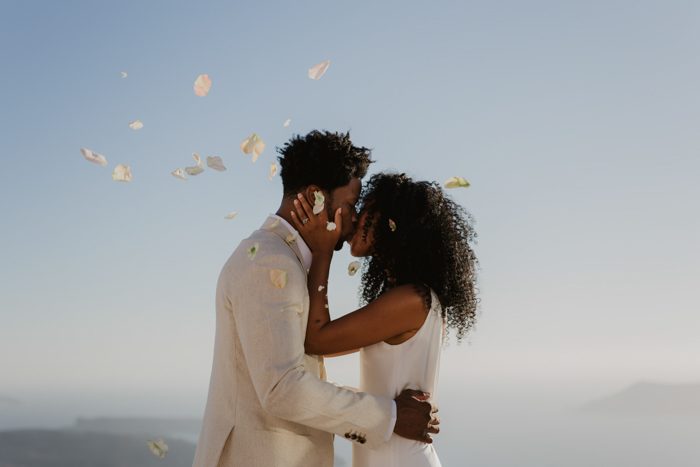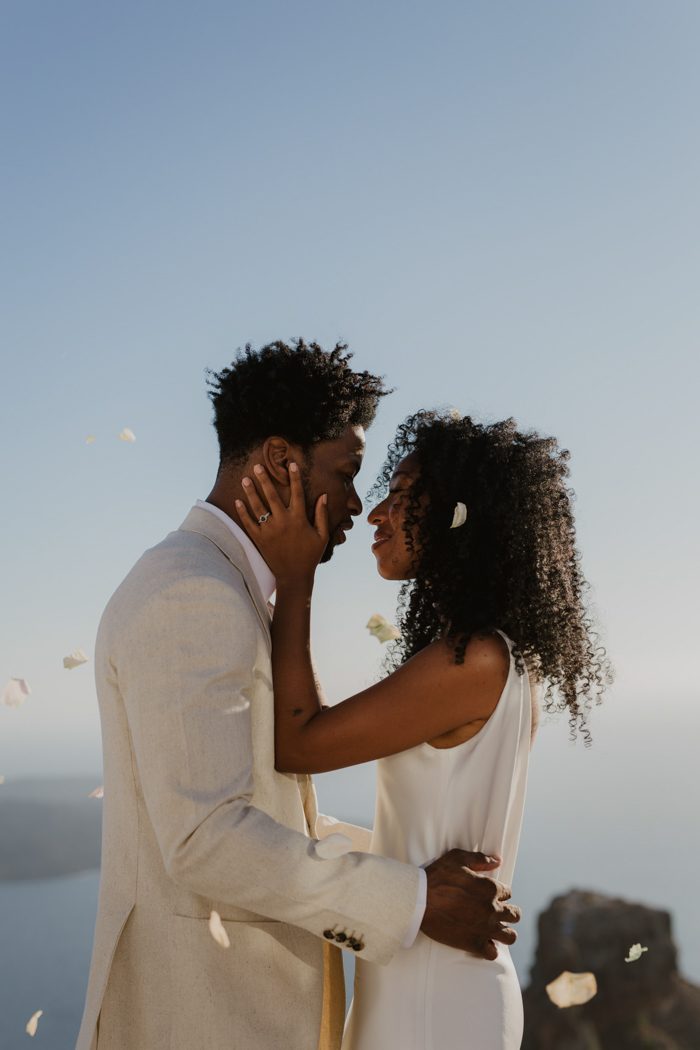 Simply, our love. That was our focus in our planning, when Will and I decided together to elope in Santorini. It was a surreal decision, as it was a location we dreamed of visiting, so to be truly present in the moment, it simply had to be just us two. No guests, wedding day checklist, or any other distractions that would overshadow the beauty of this incredible new journey in our lives as one.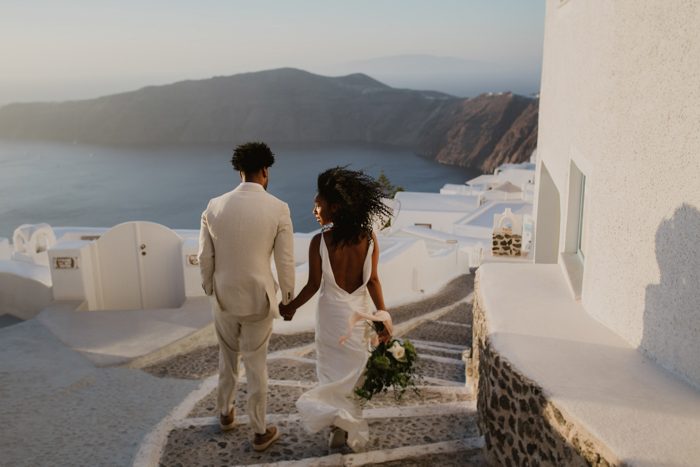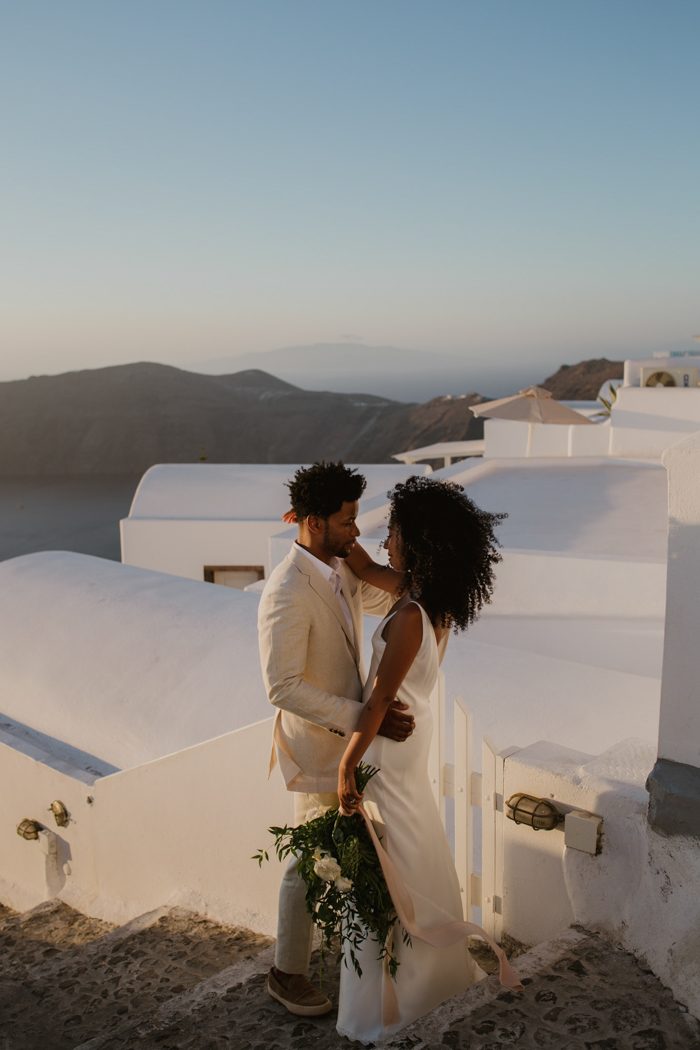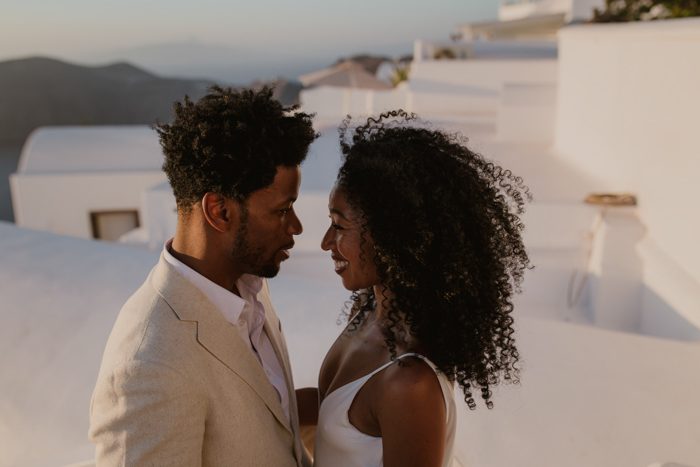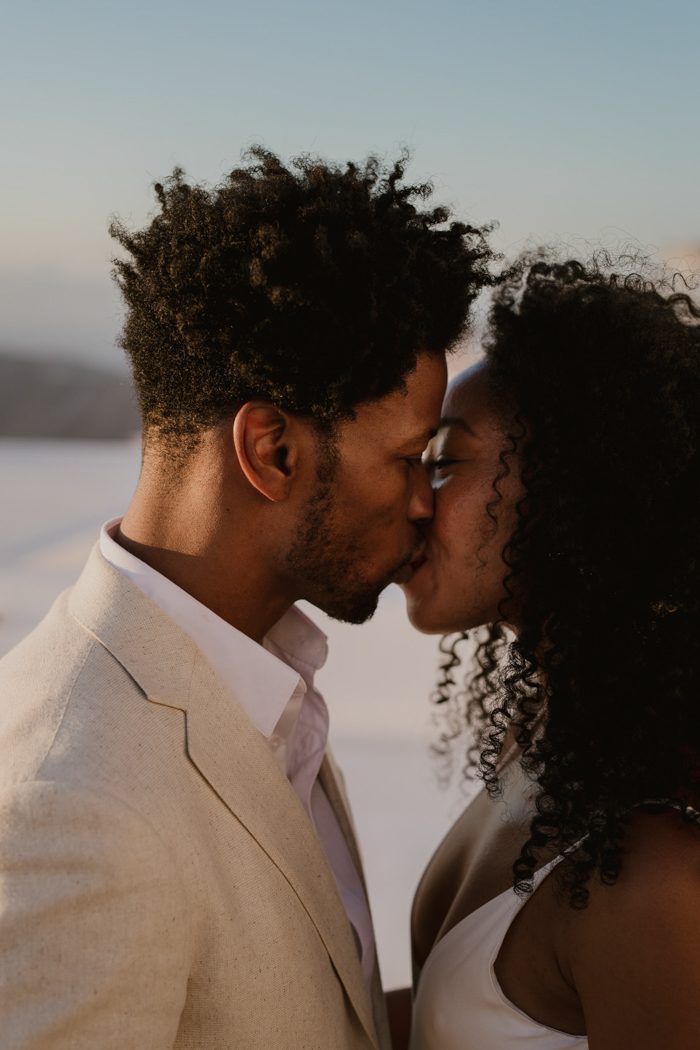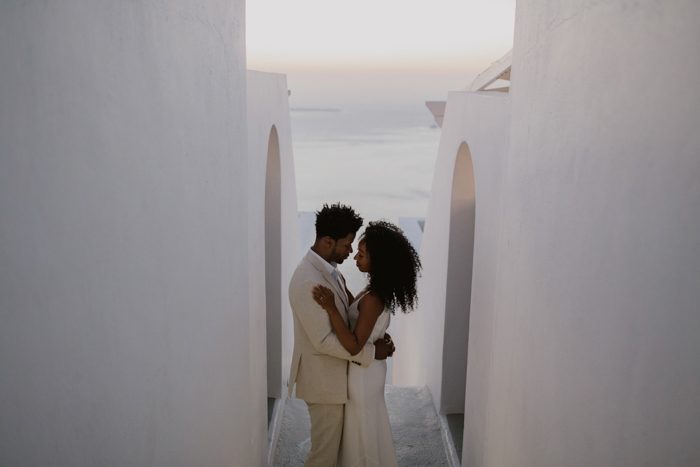 Our talented photographers, Fanis and Jenny, were a dream to work with! By pure luck I stumbled on their beautiful site after months of searching for a photographer in Greece and I'm so thankful that they were a part of our day. There was something so calming about both of their demeanors that but us at such ease. I felt so confident in allowing them full creativity to capture our day and the results were just magical.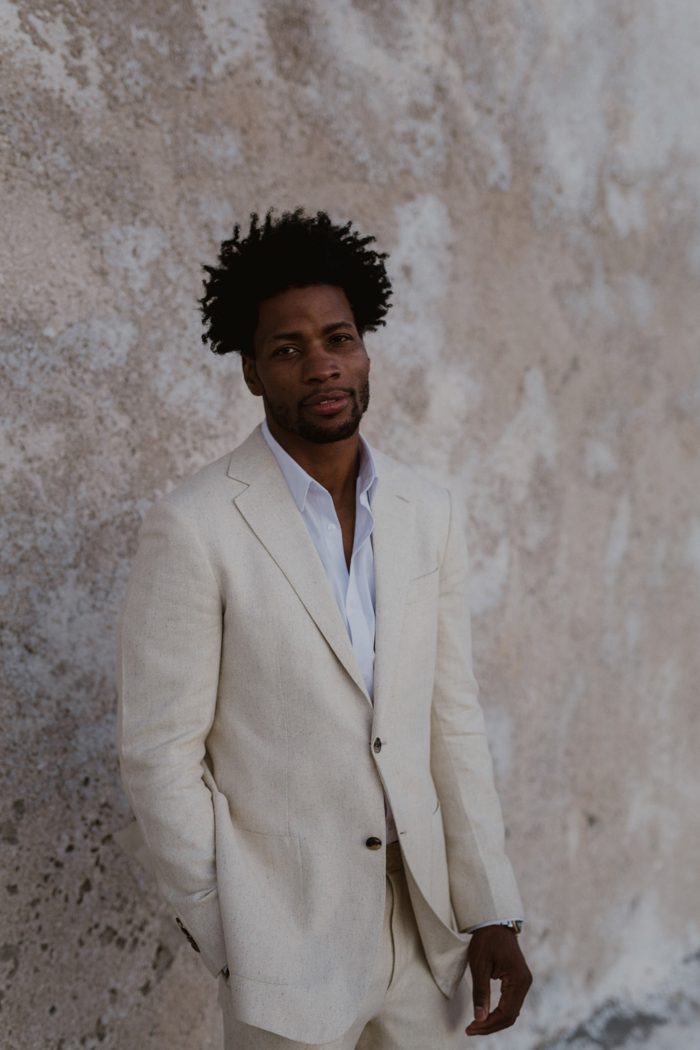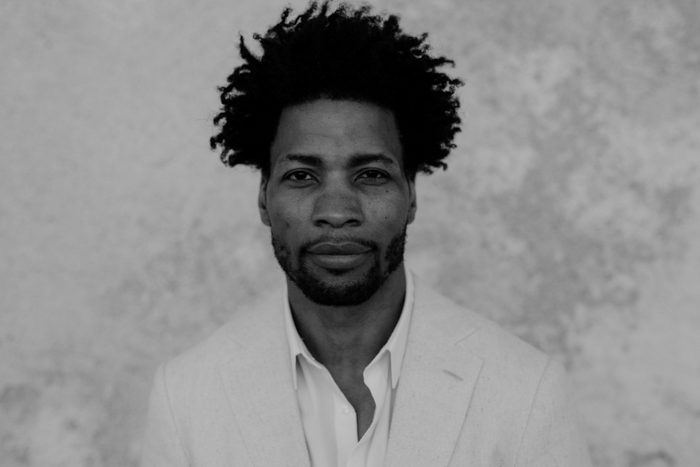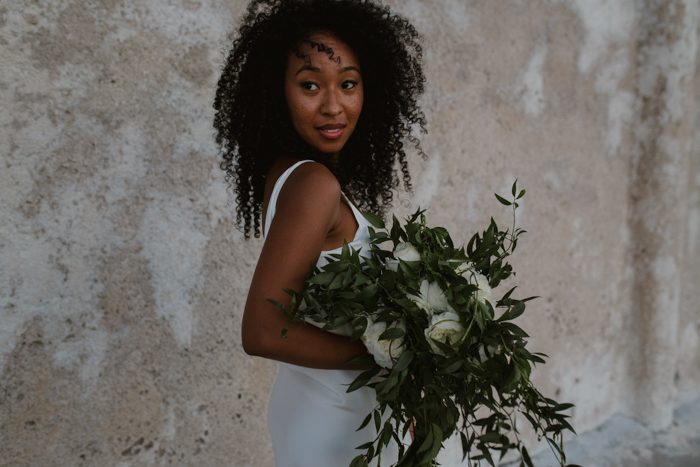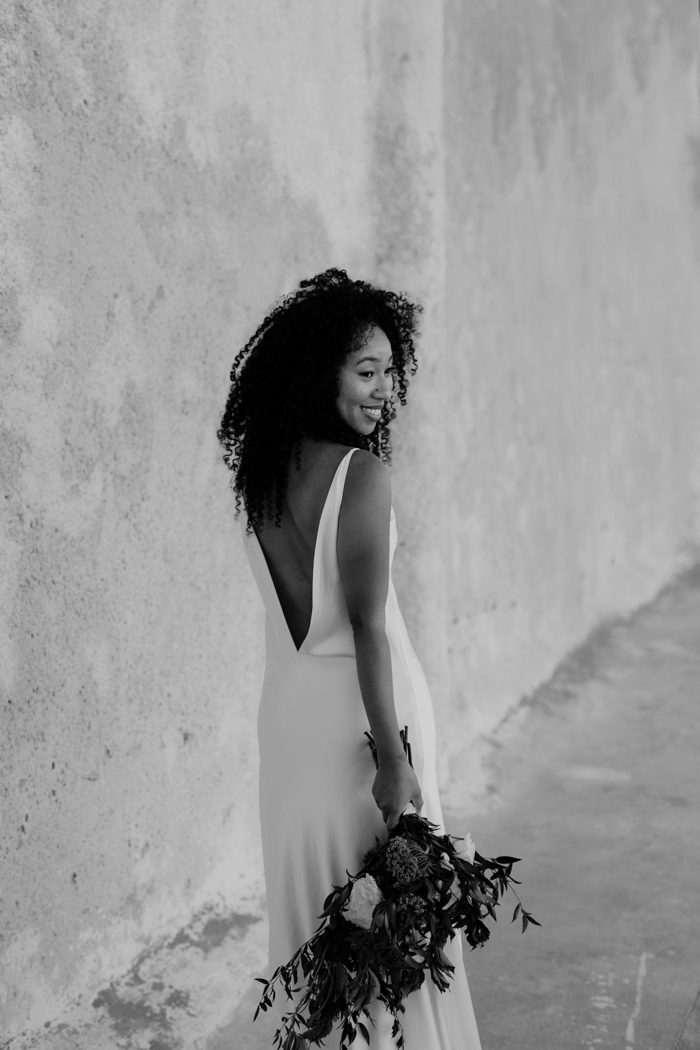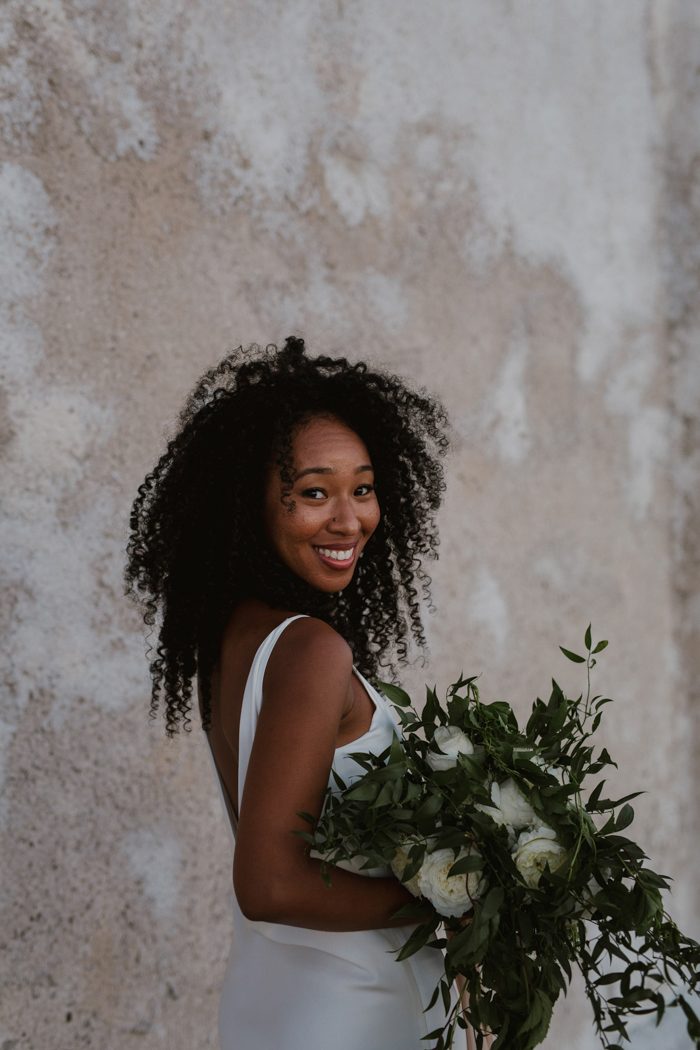 We both love the beauty of simplicity, so we wanted to incorporate that to our day, so our wedding style and theme was very similar to our day to day approach and style which is very minimalistic and effortless to say the least. I wanted to look like a slightly dolled up version of daily myself, so I just put a little more TLC to my everyday beauty routine. I wore my hair natural in my signature curls and did my own make up. For my dress, I never seen myself wearing anything to fussy or busy, so a silk slip gown was ideal. I fell in love with an image I seen online of an A la robe slip gown and immediately contacted the designer who put me in touch with Giselle at Spina Bride in NYC. I tried on the dress and from the moment I saw it on – my dress search was done.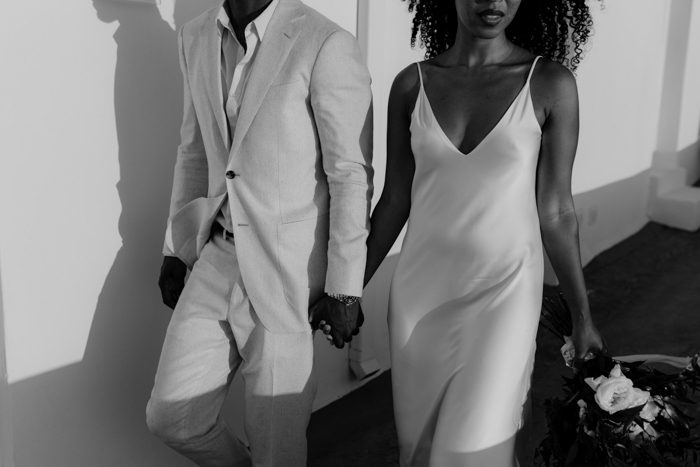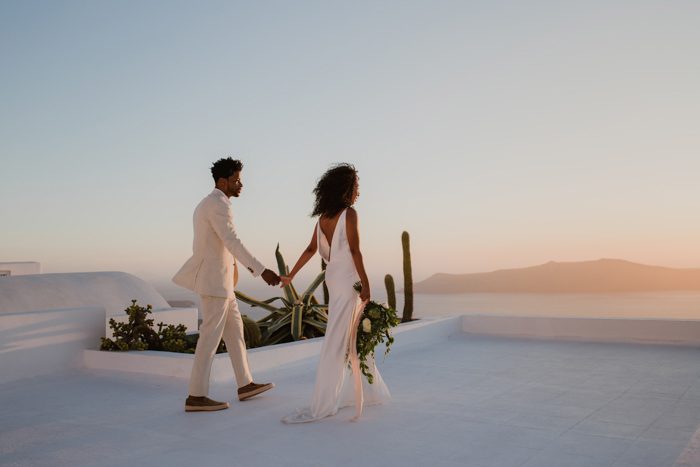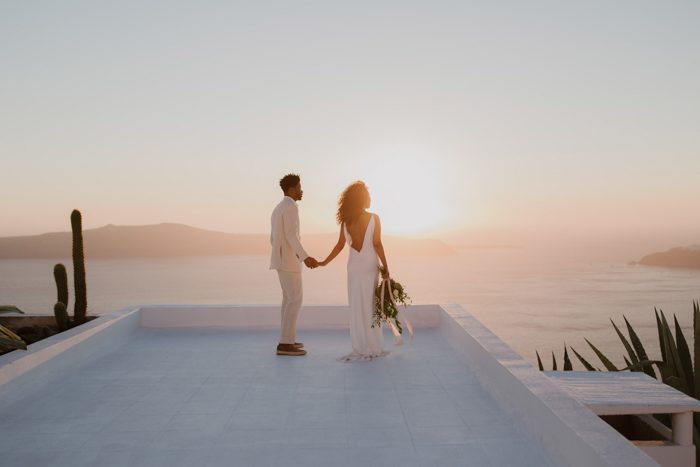 There was one particular picture that just took our breath away. We were watching the sunset's glow hand and hand looking into the Aegean Sea. The image evokes every emotion that we felt that day and it was exactly what I envisioned our day would look like in my dreams.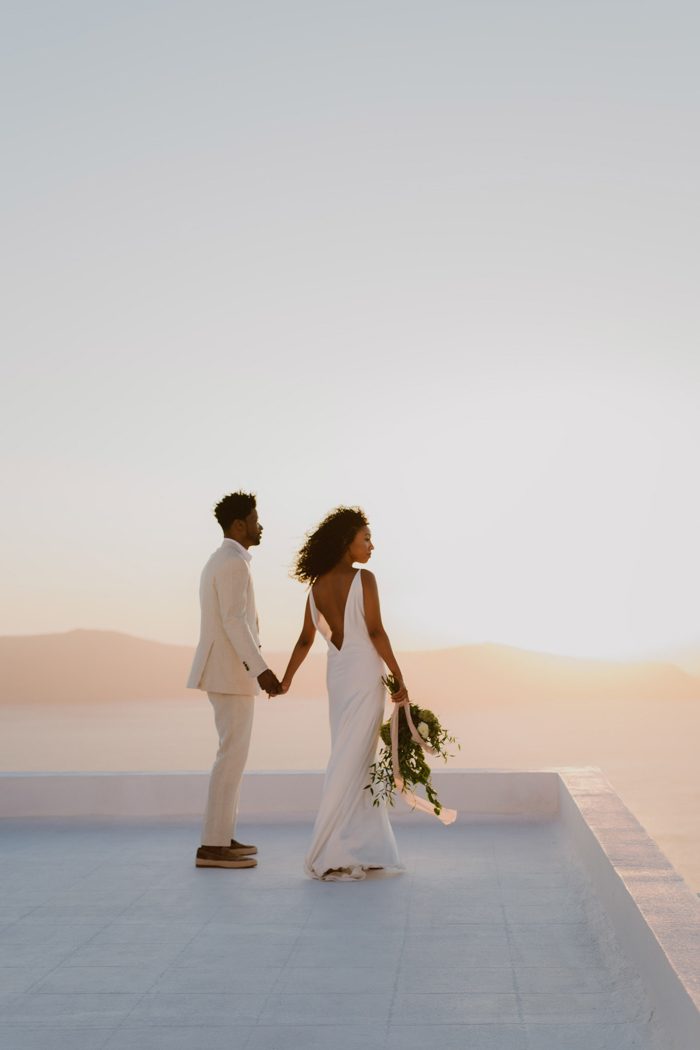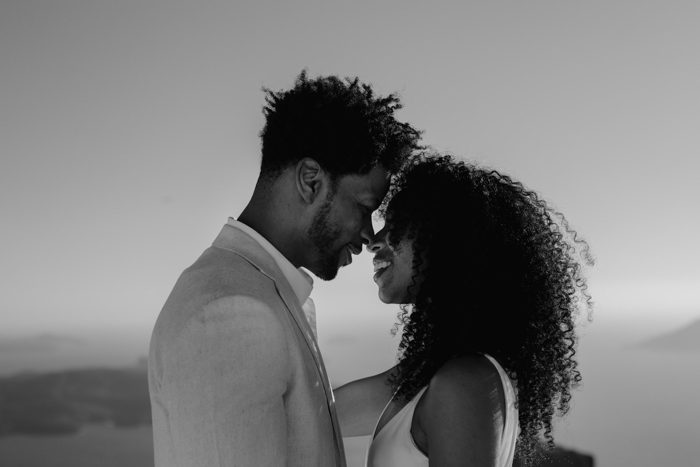 In addition to the incredible talent of our photographers Fanis and Jenny, our videographer Anthony Venitis of Beyond Vision Wedding Film was an absolute gem as well! He is an amazingly talented videographer whose cinematic modern film style is far advanced from your "typical" wedding videographers. Anthony truly pays attention to the smallest details and was able to capture irreplaceable moments that we totally didn't realize happened to create a visual depiction that is unique to his couples. We shared the video he created during our reception celebration in NYC and everyone was blown away and was in tears and although they weren't there with us – watching it made them feel like they were a part of the day. One of the best decision we made in our wedding planning process that we plan on watching every year and can't wait to share with our future children.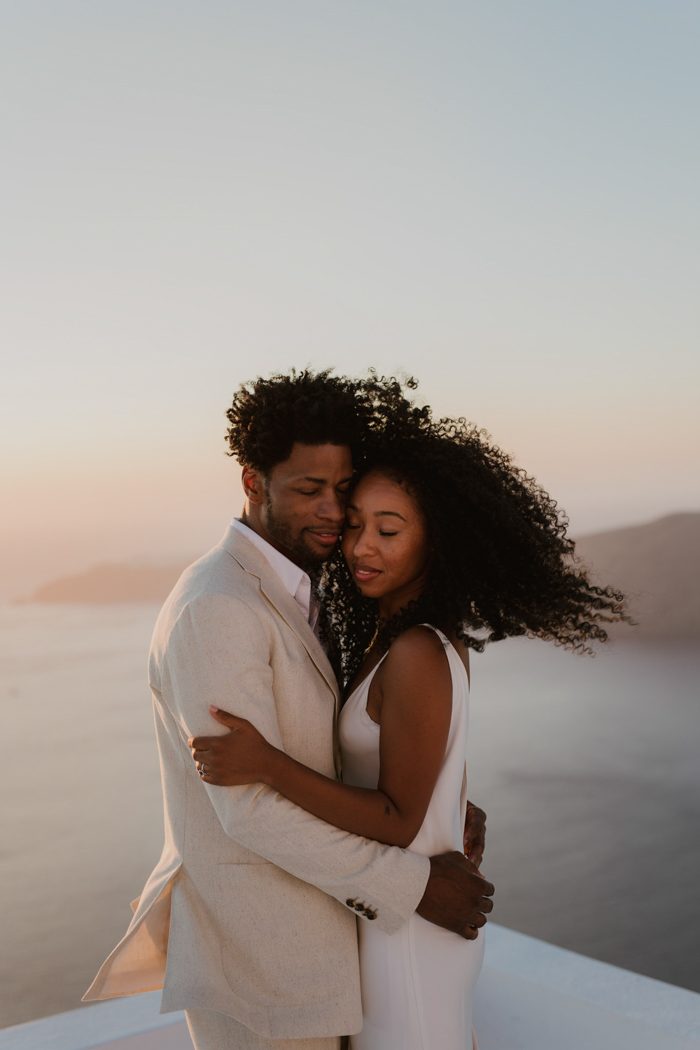 A big congratulations to Janice and William on their elopement and thank you to Days Made of Love for sharing their destination wedding with Junebug! For more intimate nuptials, check out this utterly serene Olympic Mountains elopement at sunset.