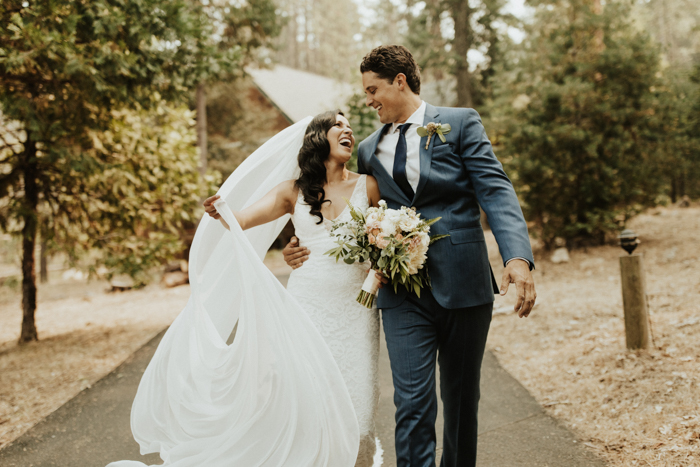 Using a soft color palette and Mexican-inspired decor, Cristina and Greg made their Yosemite wedding feel like a daytime fairytale in the woods! The couple wanted to create so much more than just a wedding day. So they picked Evergreen Lodge as a place for all their guests to stay for the weekend, participate in an Oktoberfest-inspired rehearsal dinner, and dance the day away at their wedding. Their focus on community and authenticity truly shone through in every image captured by photographer Anni Graham, and their relaxed yet chic style was second to none. Willow Floral Design did a phenomenal job adding fresh, almost boho-inspired feel to the forest venue, and the couple's family and friends killed it with so many DIY details that made the entire day feel personal, heartfelt, and wildly romantic!
The Couple:
Cristina and Greg
The Wedding:
Evergreen Lodge, Yosemite, California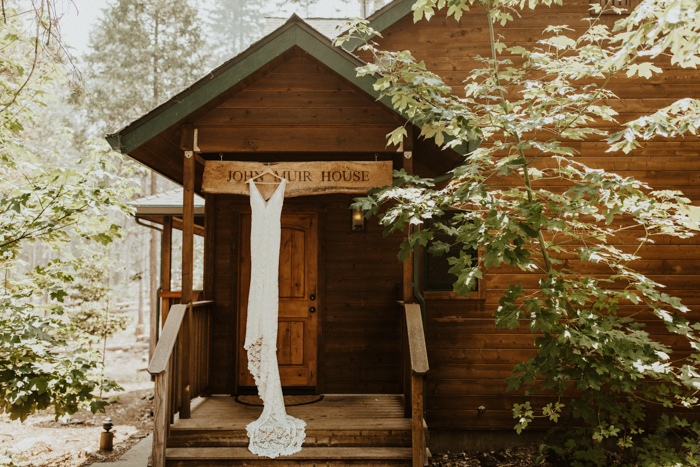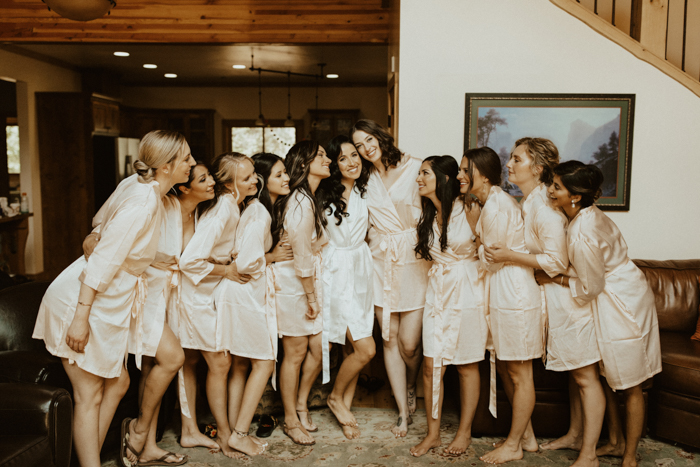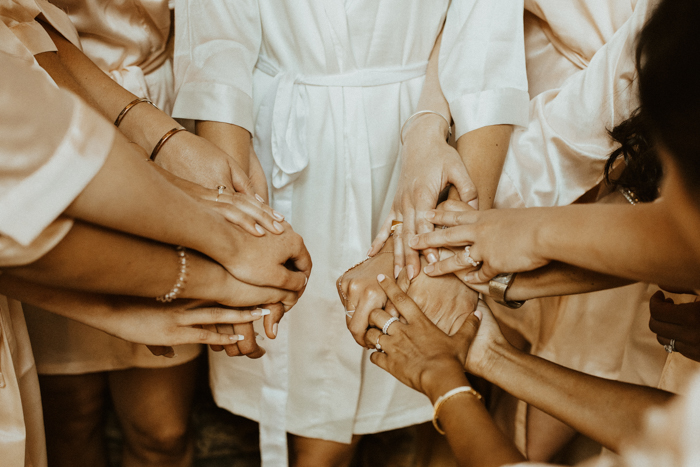 We had a few goals for the wedding. One goal was to have all the wedding guests staying on the same property to maximize the ability for everyone to interact, whether by the pool, bar, restaurant. We also wanted to celebrate our heritages; since Greg has a strong German heritage our rehearsal dinner was Oktoberfest themed and almost every guest dressed in Lederhosen and Dirndls. For the wedding day, we had a fantastic mariachi band and many Mexican inspired decorations to give a nod to my heritage.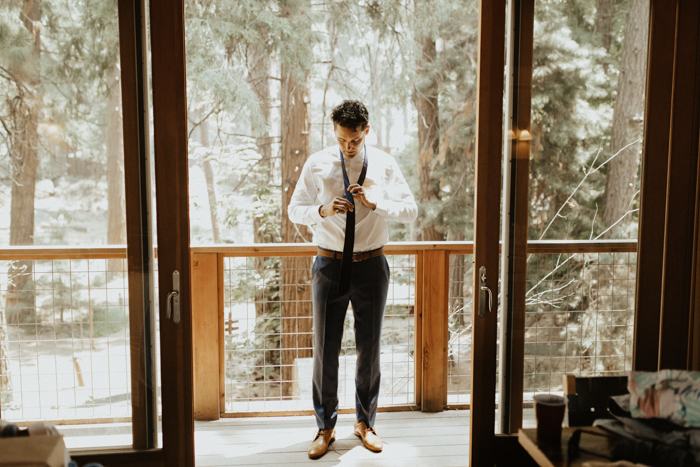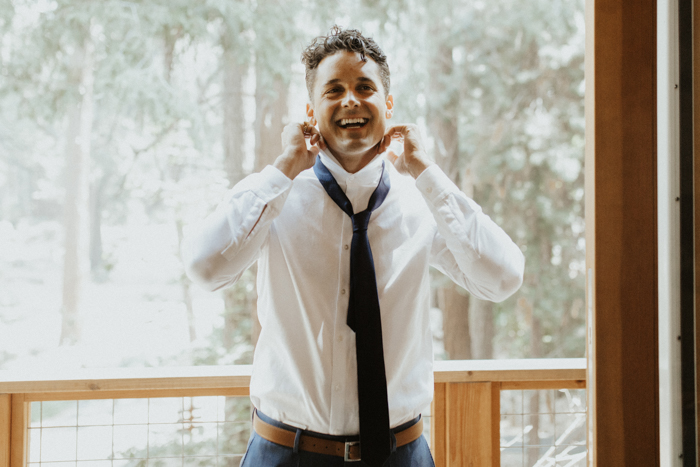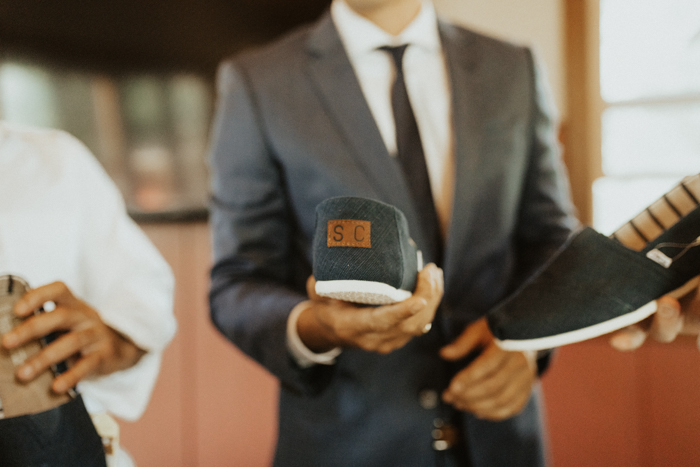 Greg and I love the outdoors, so we wanted a venue that was somewhat remote and surrounded by natural beauty. We wanted our first look photos to be in a breathtaking natural setting. Lastly, we wanted people to have a blast, so we made sure the bar was stocked and the music was on point. From the mariachi band to the wedding DJ, to the after-hours house music DJ, the dancing never stopped.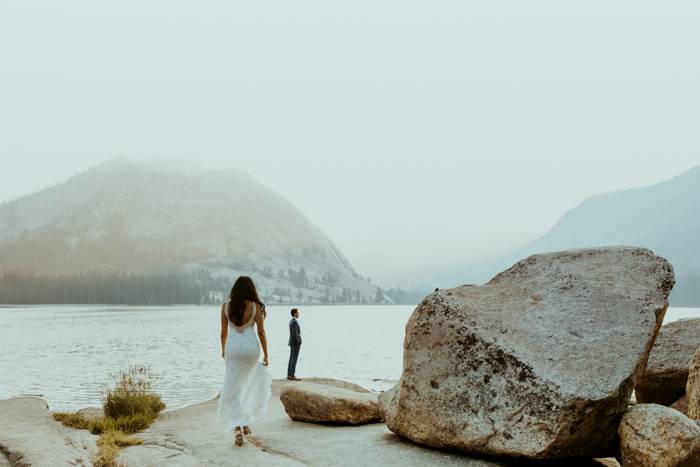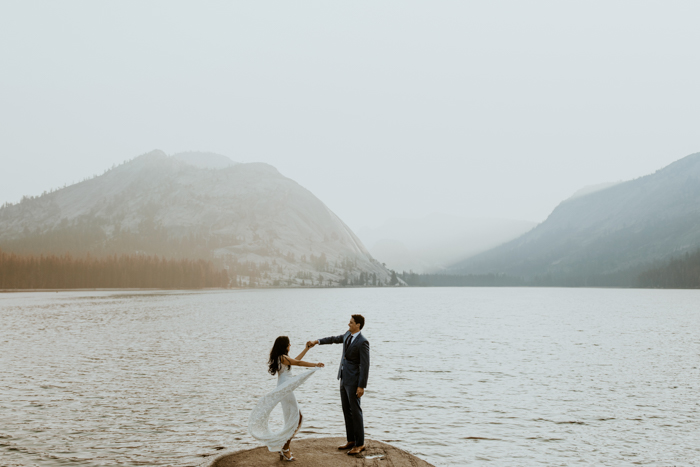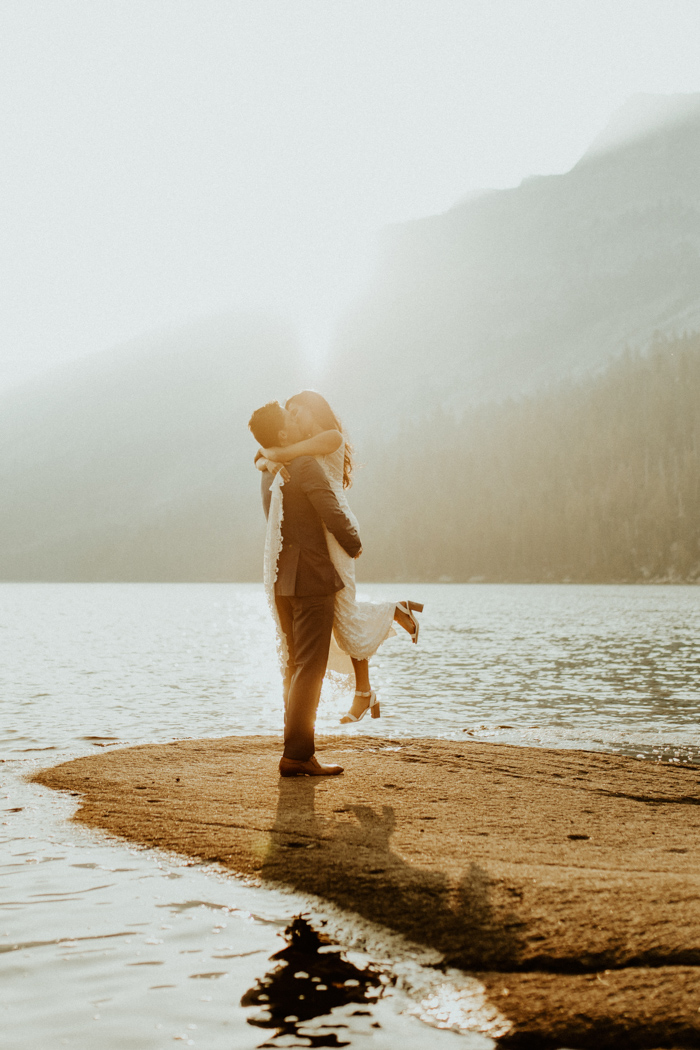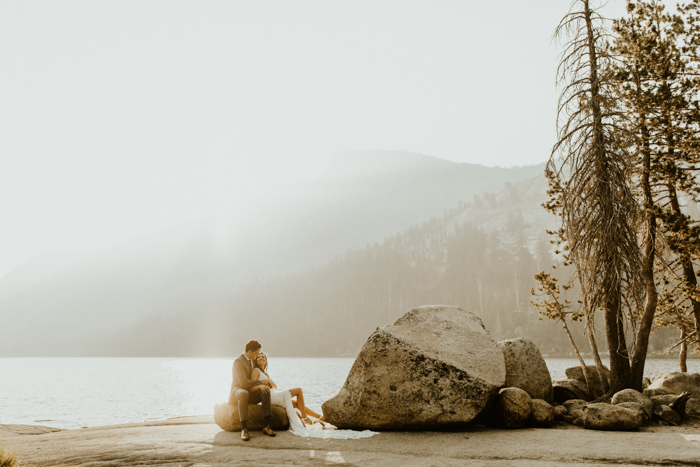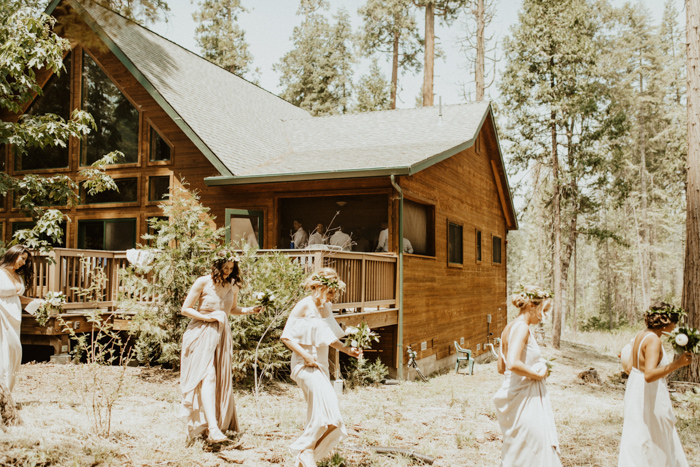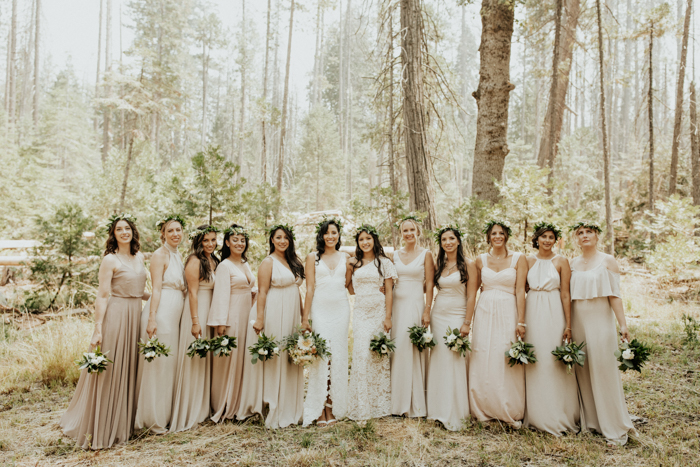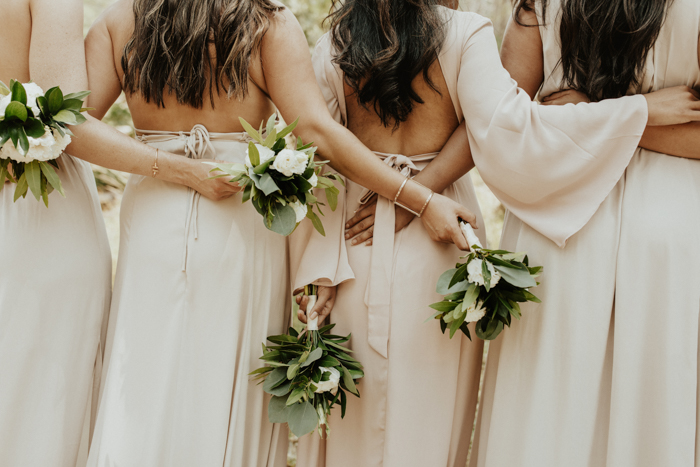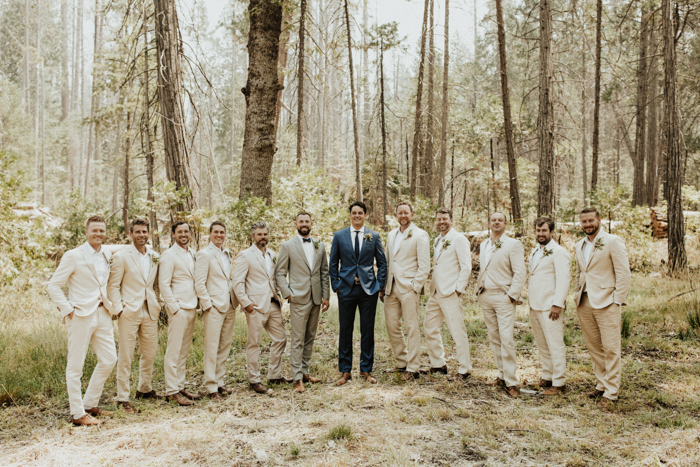 Greg loves building things, and we are fortunate to have many friends and family members with creative talents, so we drew upon our community to help decorate. Greg built our wedding arch and display stand for dinner table assignments as well as some copper and wood pretzel and cookie stands for the Oktoberfest-themed rehearsal dinner. He also added a personal touch to his groomsmen gifts by searing his groomsmen's initials onto leather strips with metal stamps and sewing them to the back of Tom's slippers.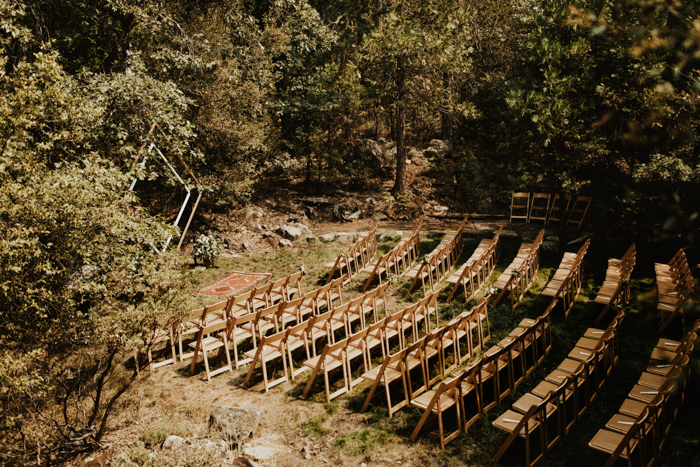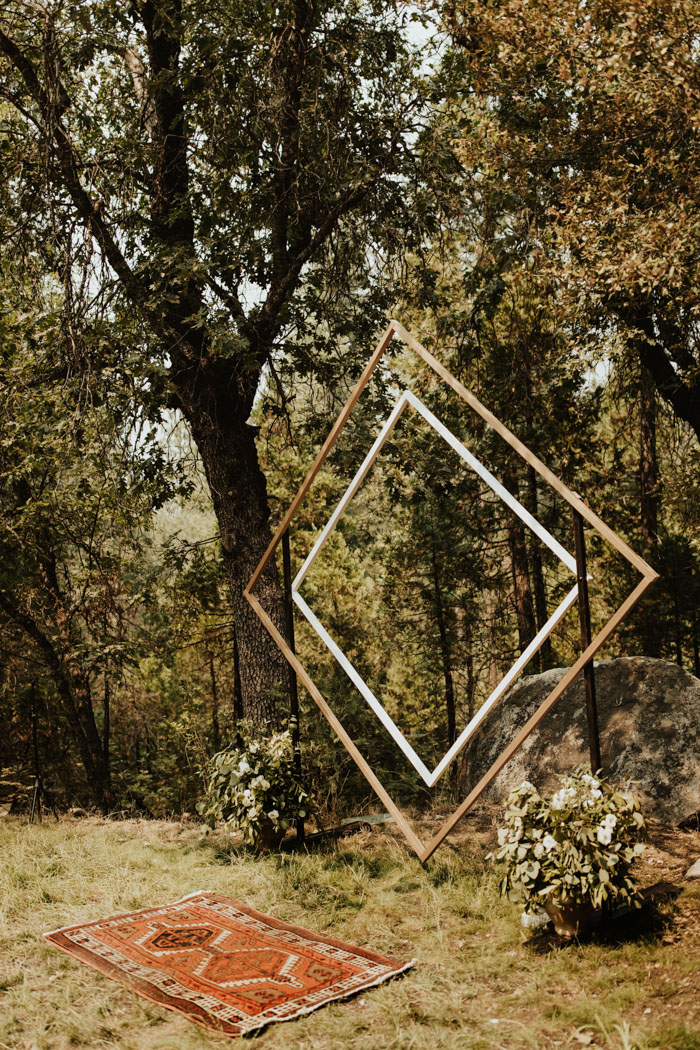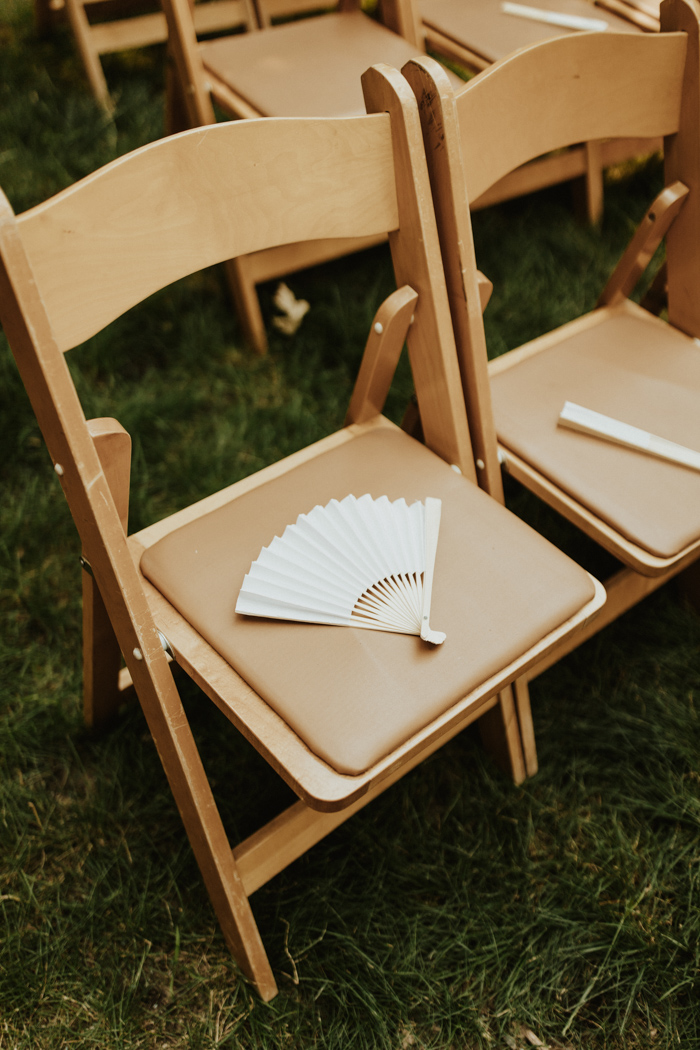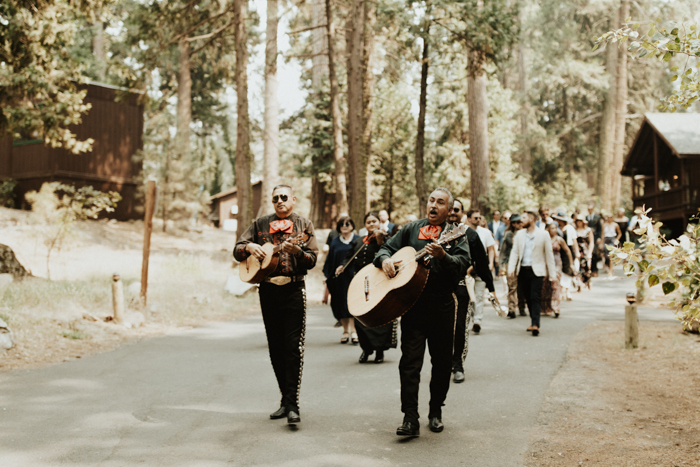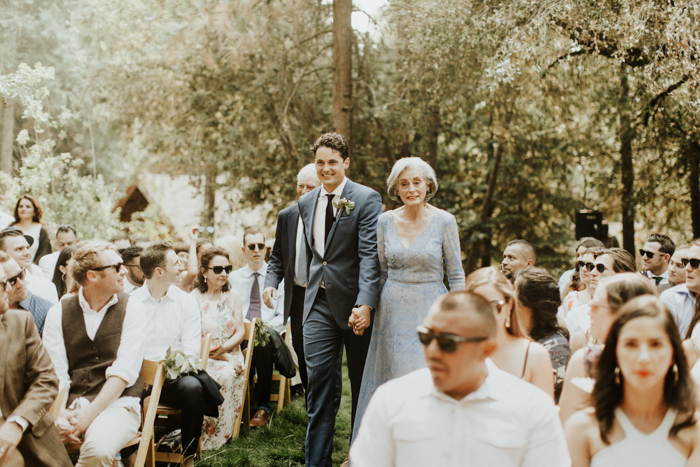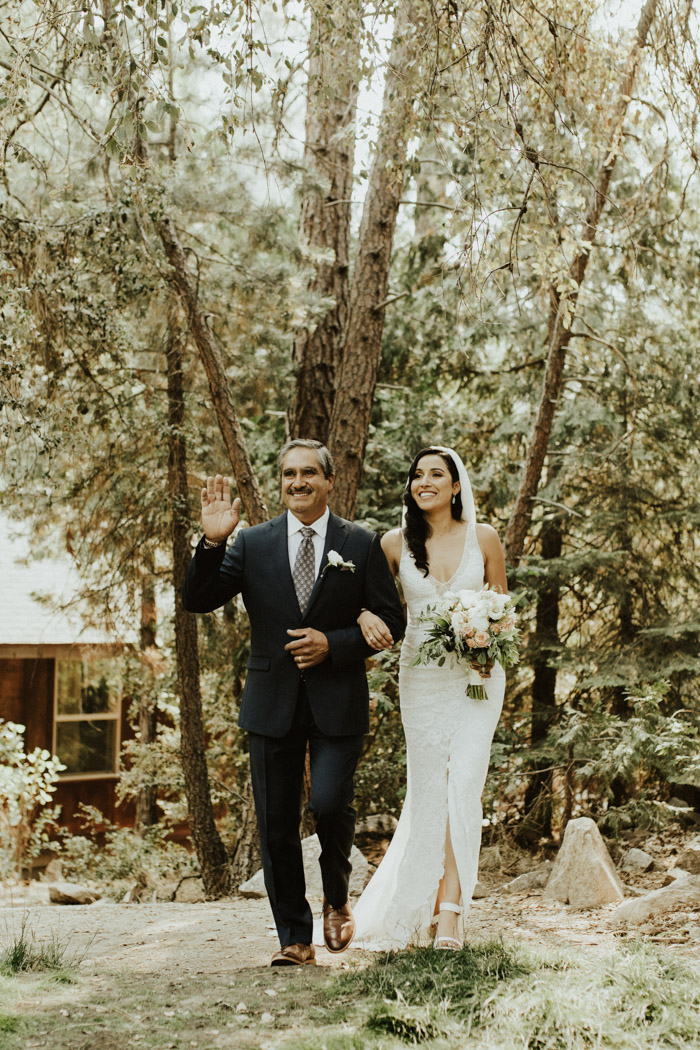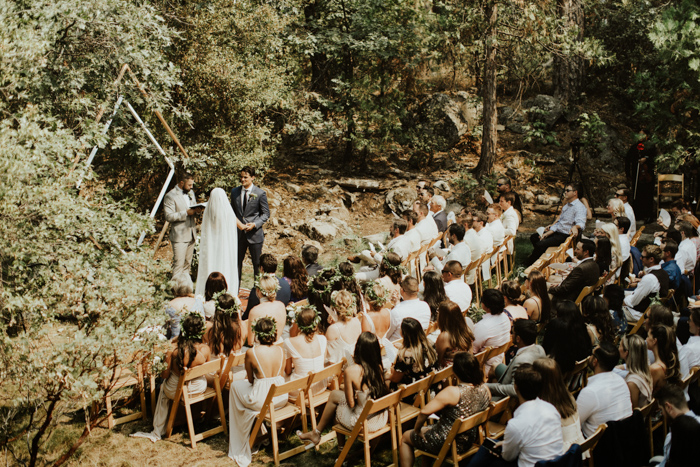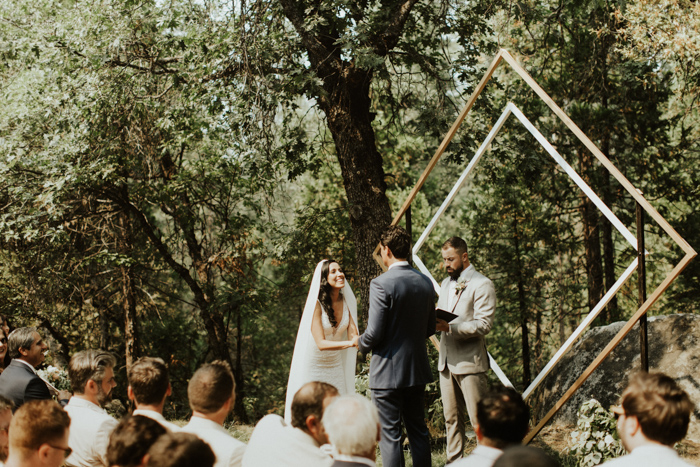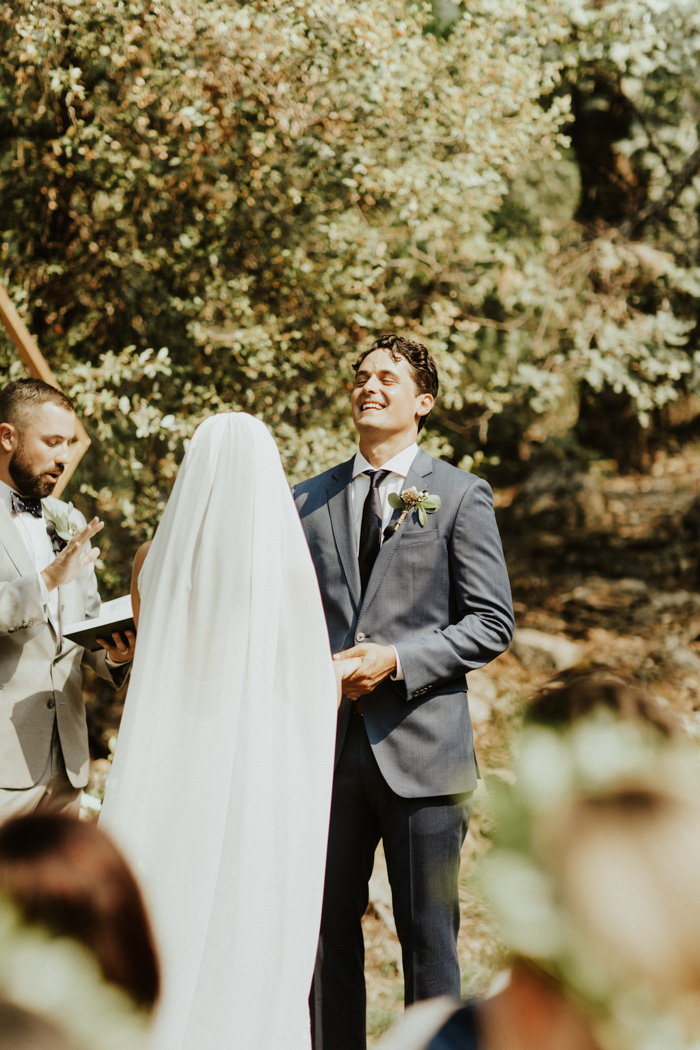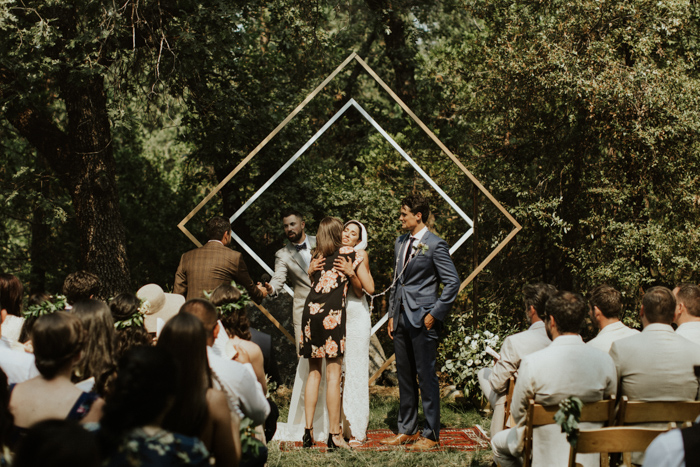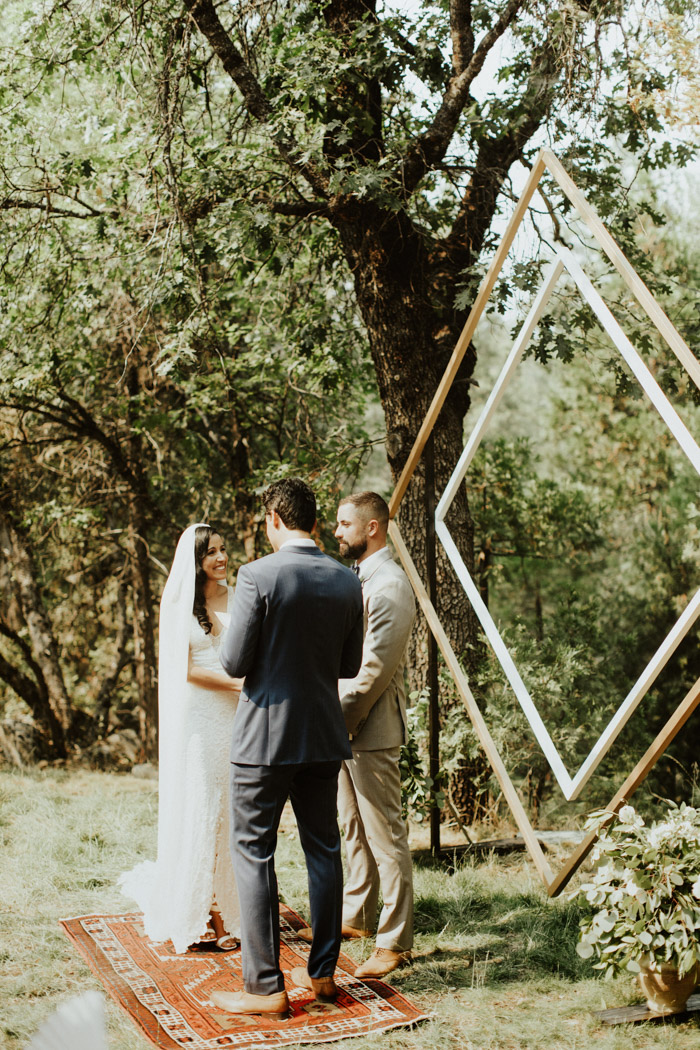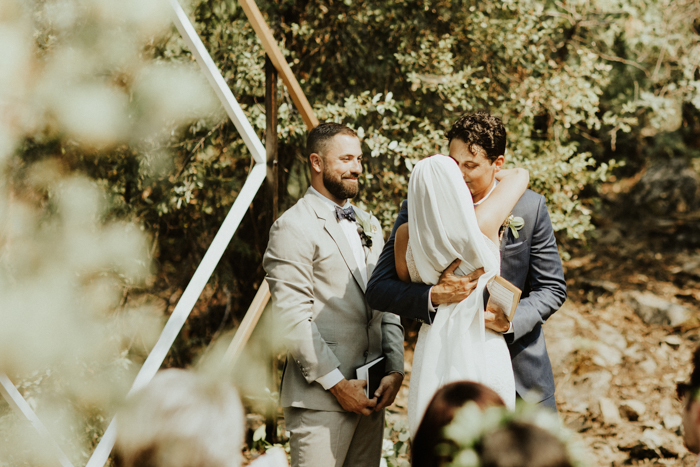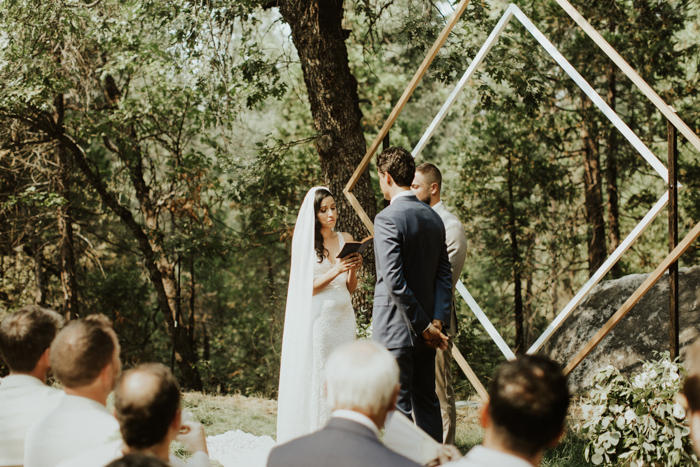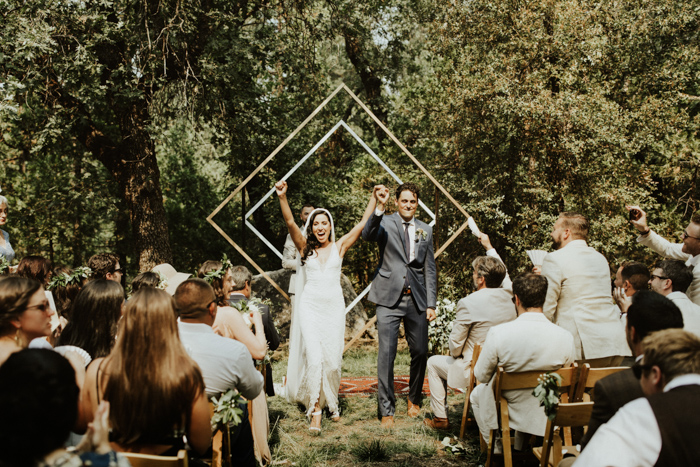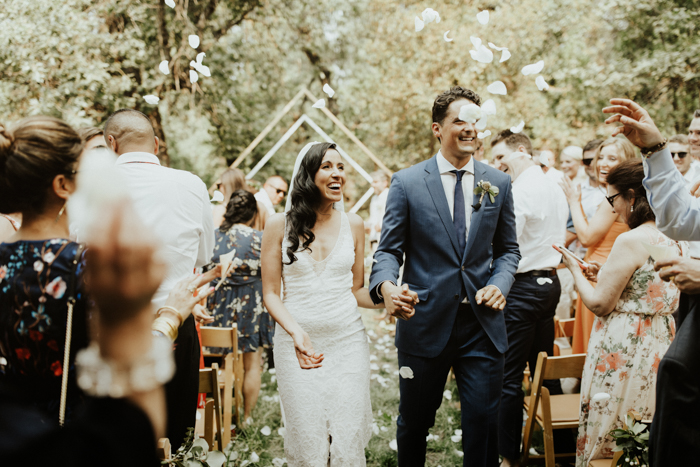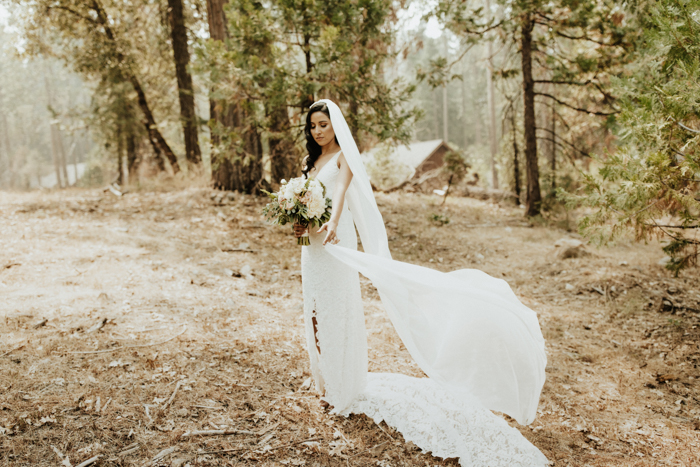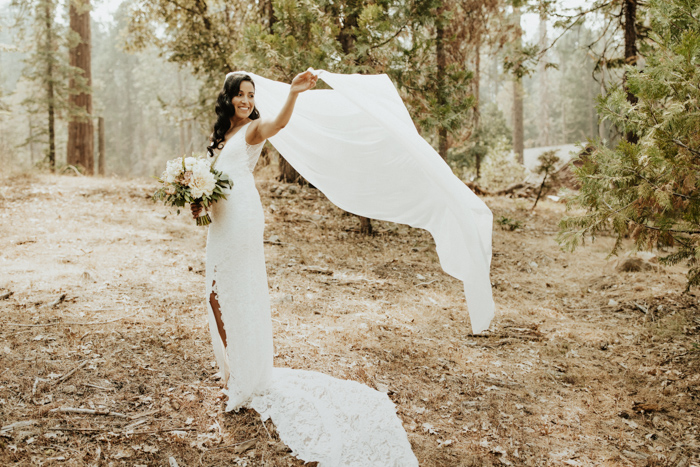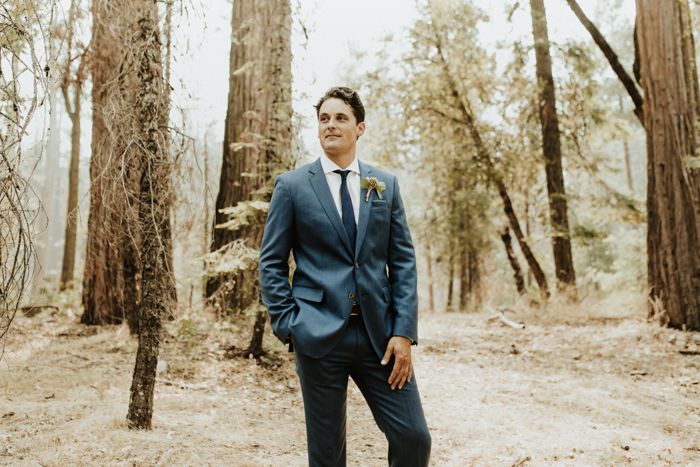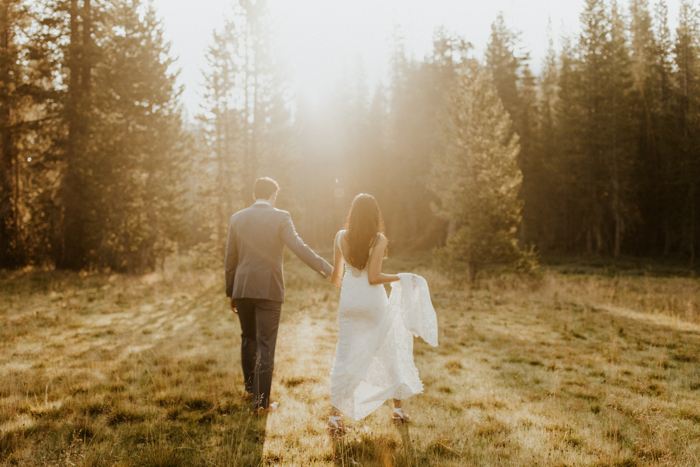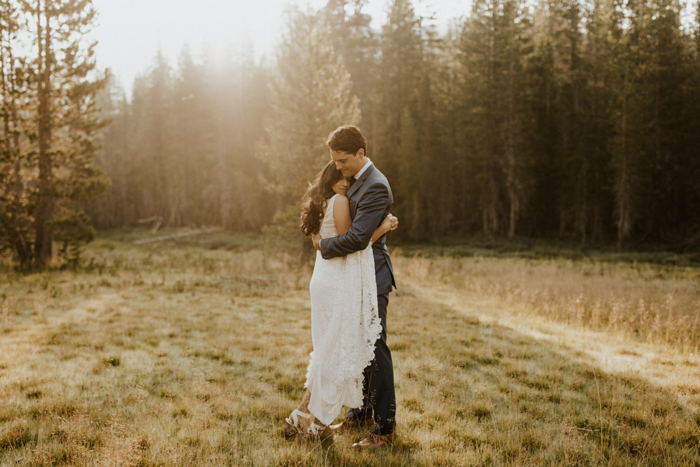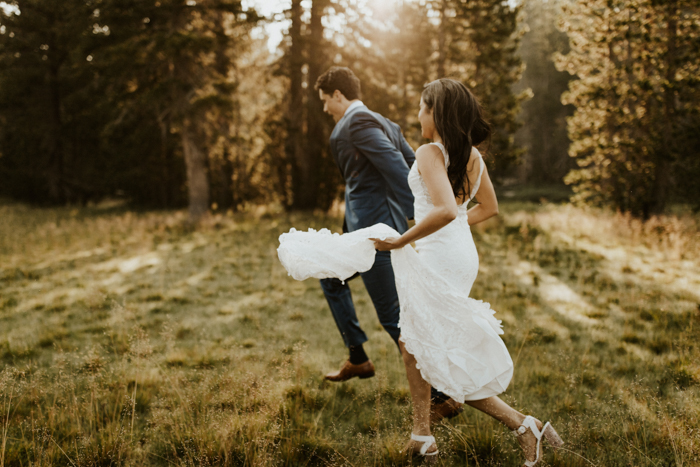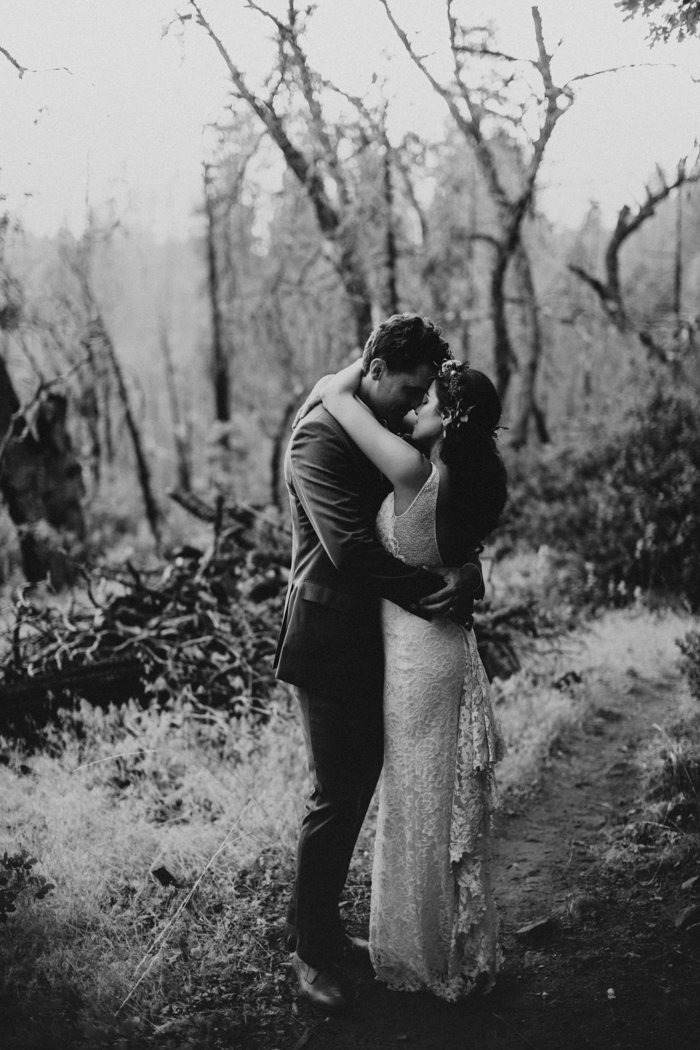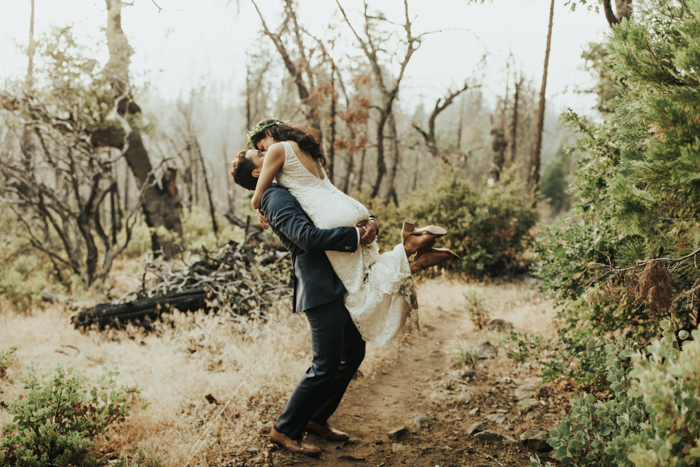 Our friend Domi made an insanely beautiful hanging macrame piece to serve as a backdrop for our wedding table. Domi's husband, Mike, created a chill zone for our wedding day with his stunning flat-pack, portable benches, and tables. Our friend Brittany crafted a perfect Biergarten sign to welcome our guest to the rehearsal dinner. Our friend Melissa made our gorgeous wedding cake. Greg's mom did all the decorations for the Oktoberfest rehearsal dinner making it feel like we were really in a Bavaria beer garden. With so many DIY contributions, it made the wedding space feel personalized and extra special.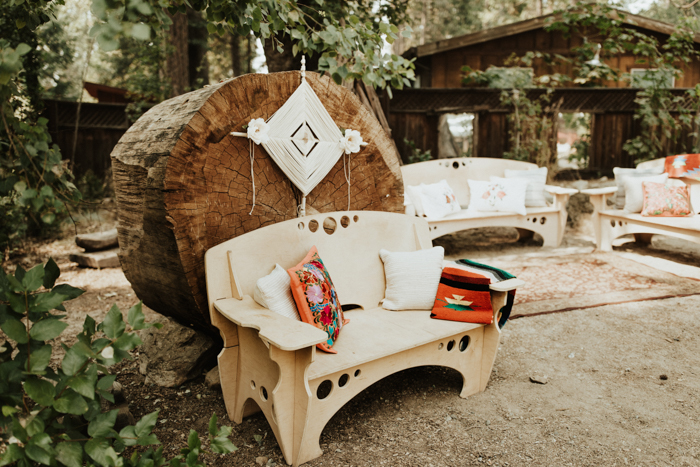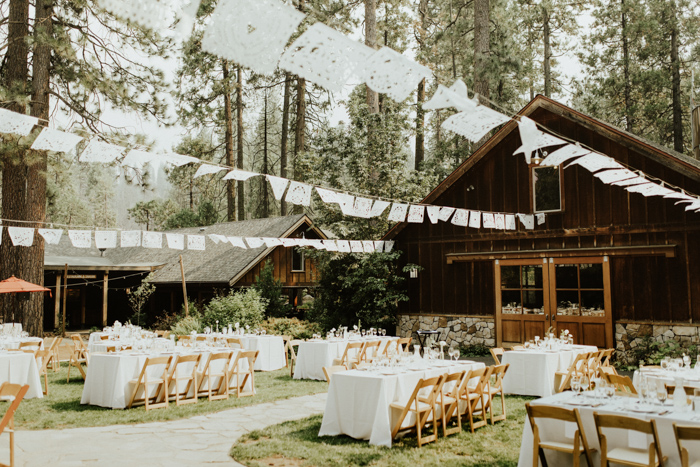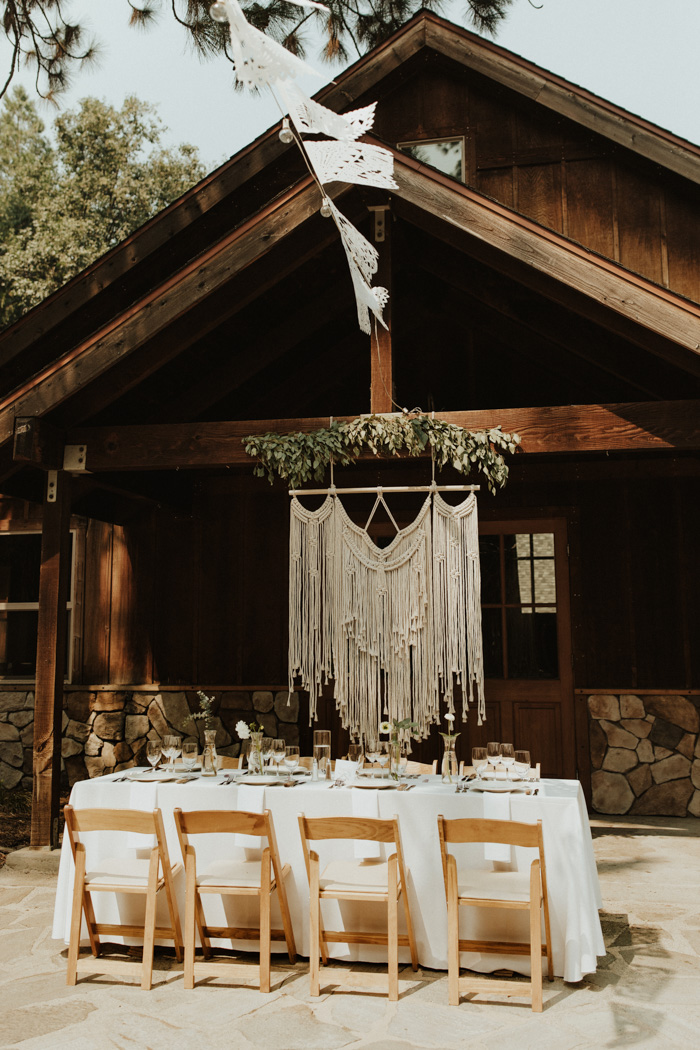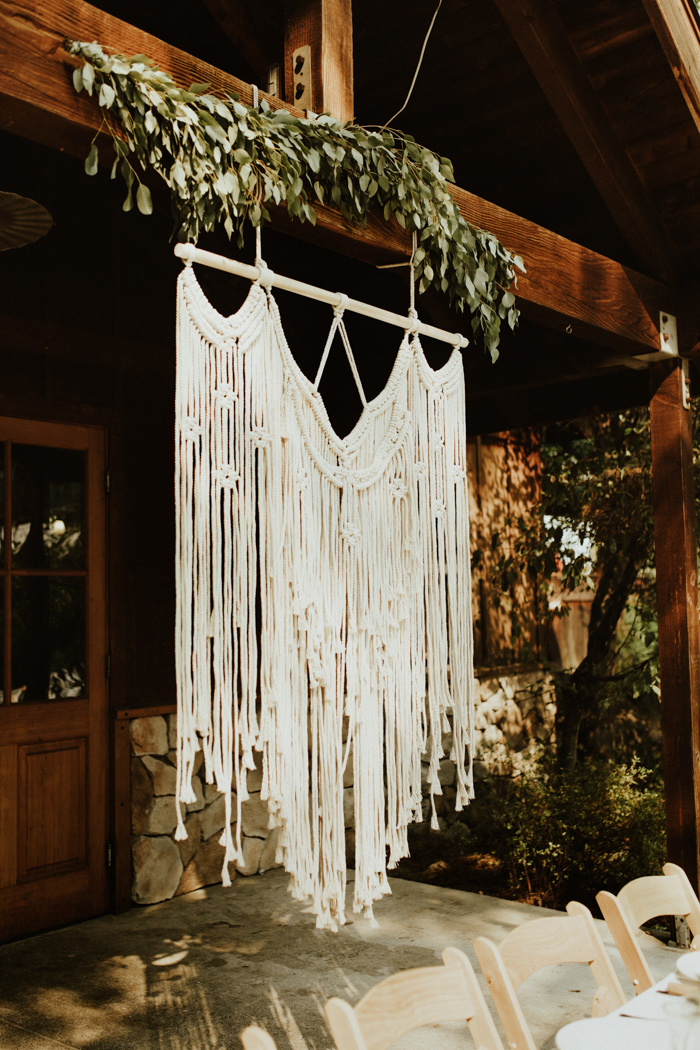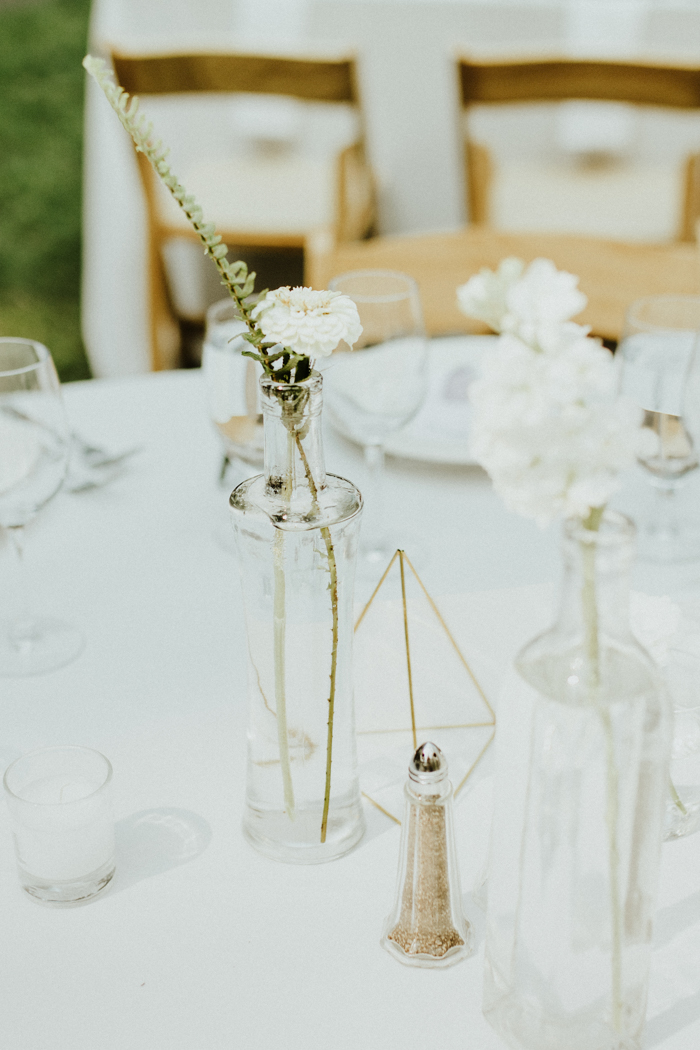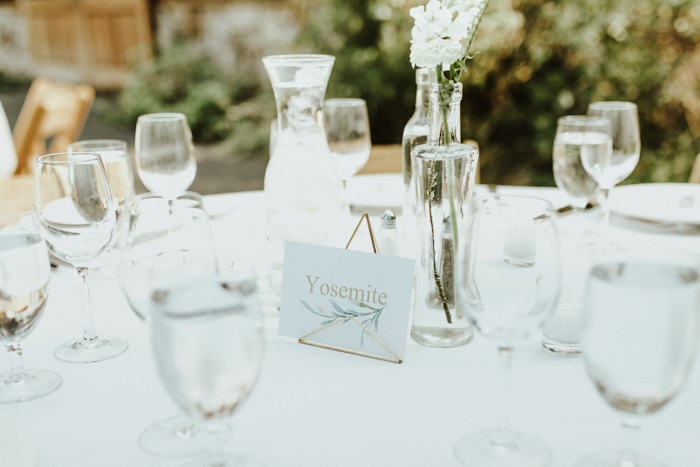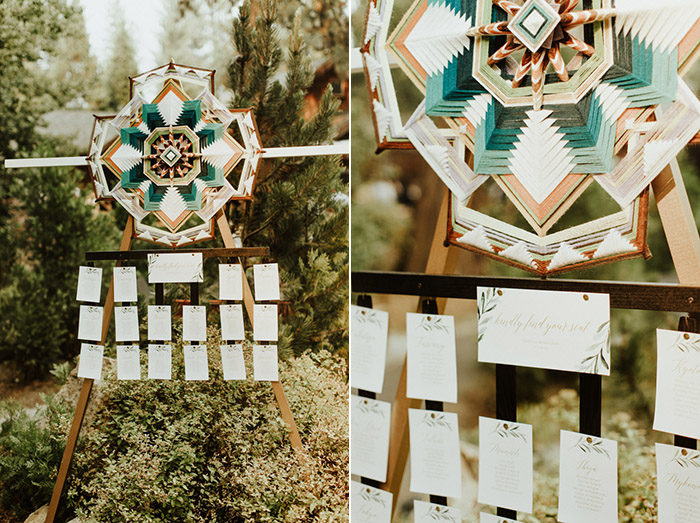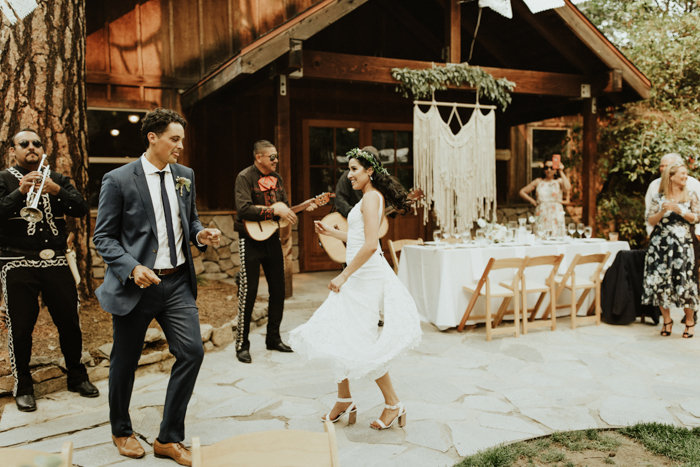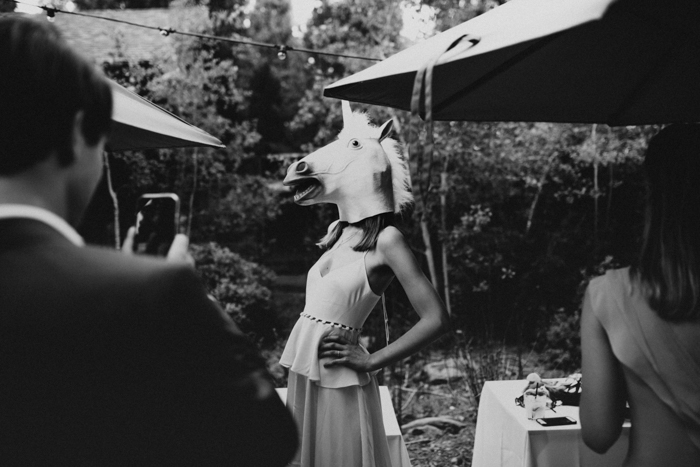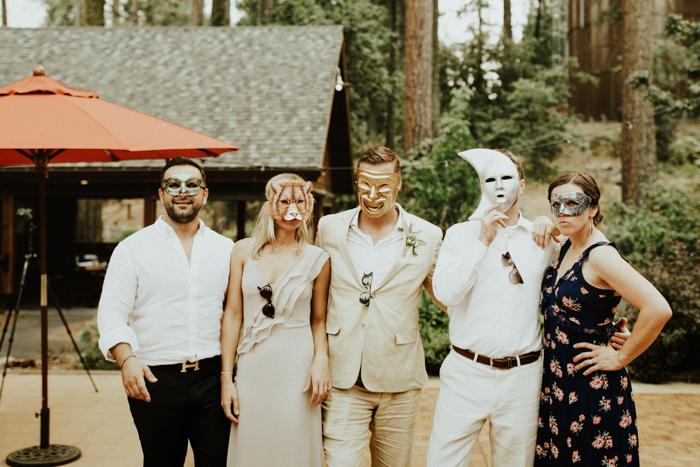 There were several memorable moments, but there is one that was particularly special. Whenever a DJ plays Madonna's song "Vogue," I make everyone create a catwalk on the dance floor so people can showcase their moves à la Soul Train. People went all out and we were all laughing so hard at the ridiculousness. It was also great seeing our dads walk the catwalk; my dad, Carlos, looked as if he hadn't missed a step since his disco days, and Greg's dad, Peter, did a hilarious little shuffle considering his 77 years and hip replacements. Luckily, a few people captured the moment on video because Greg watched it 100 times and enjoyed it for weeks.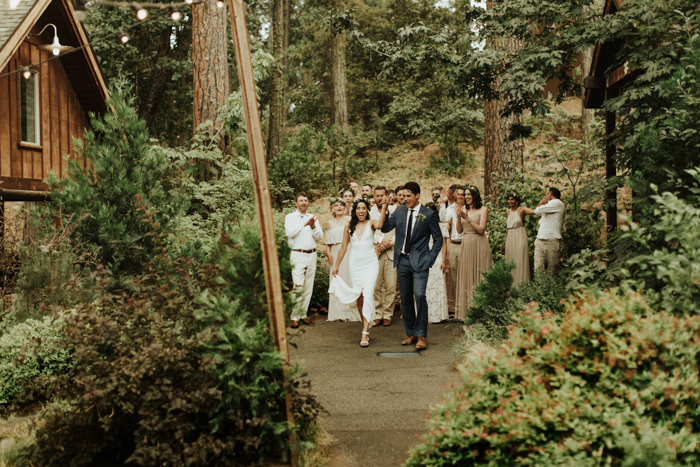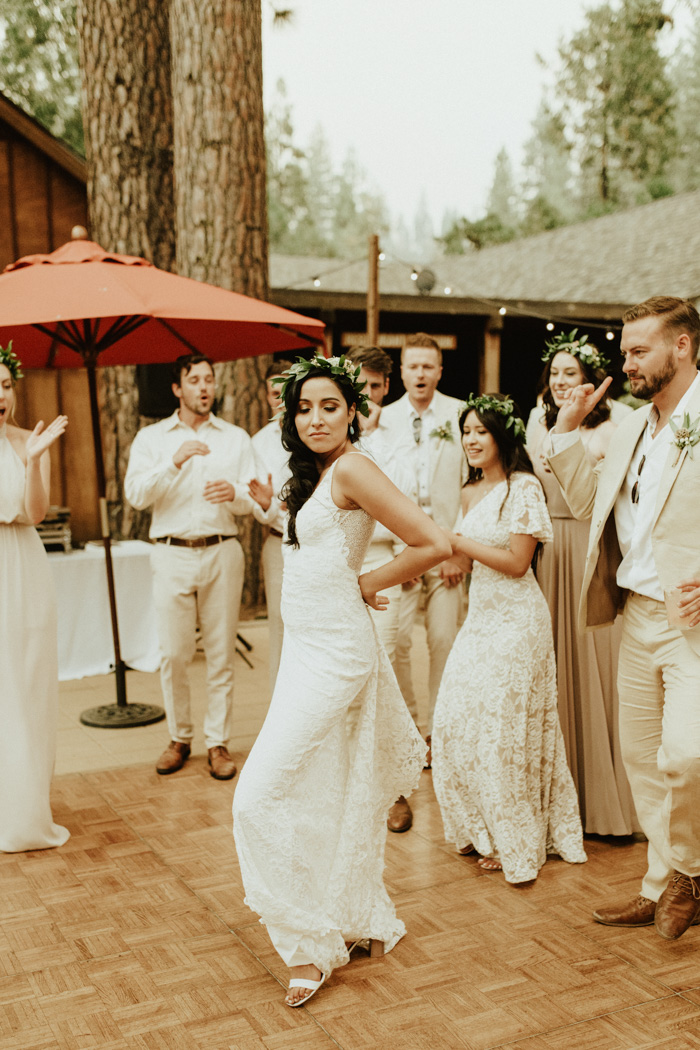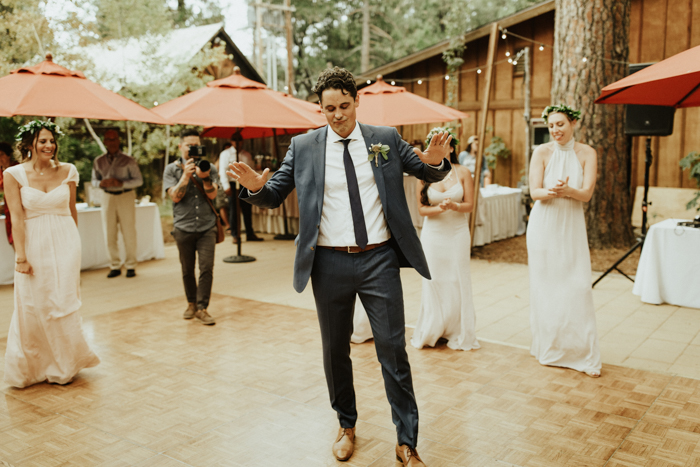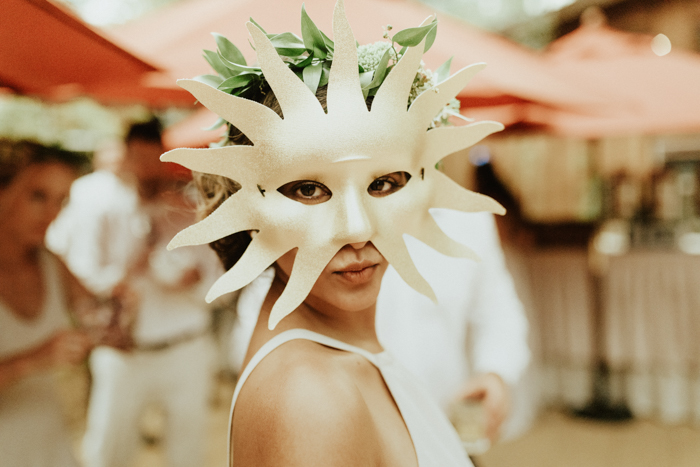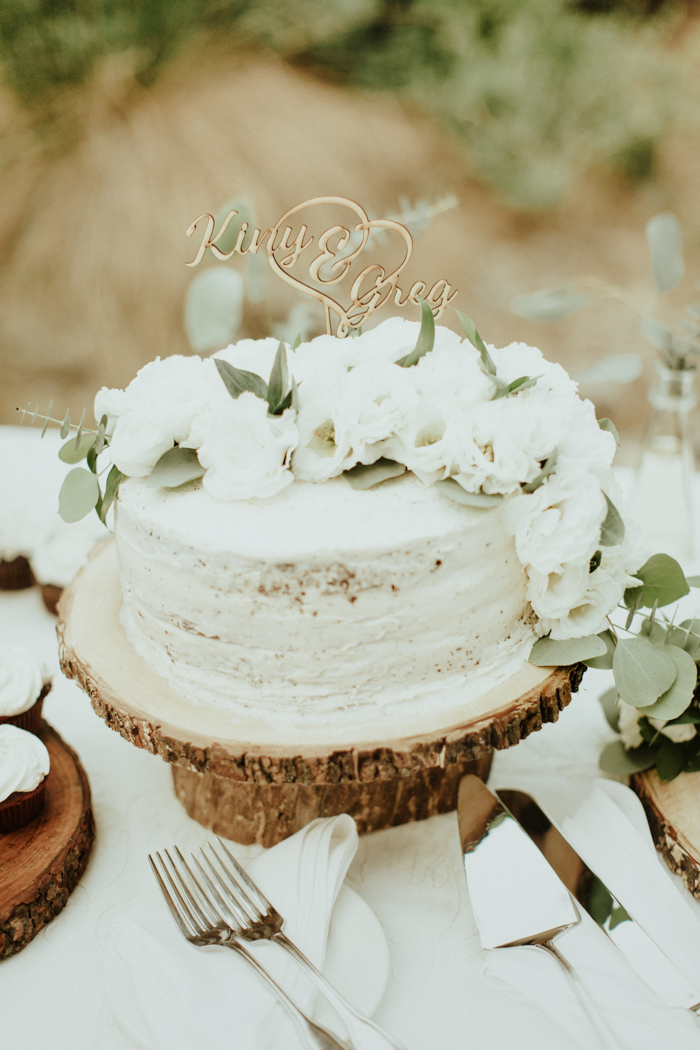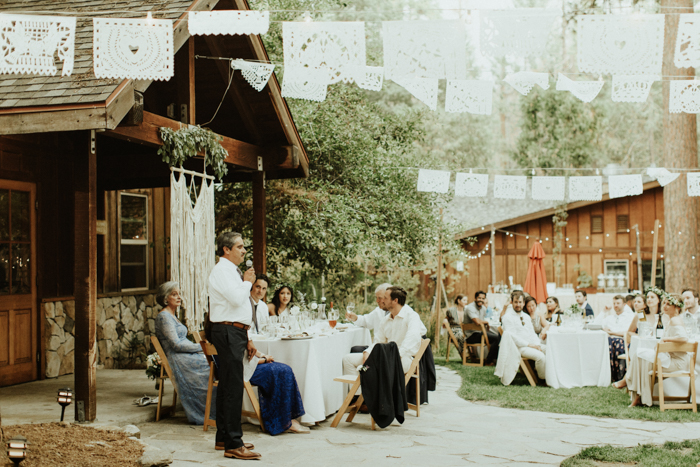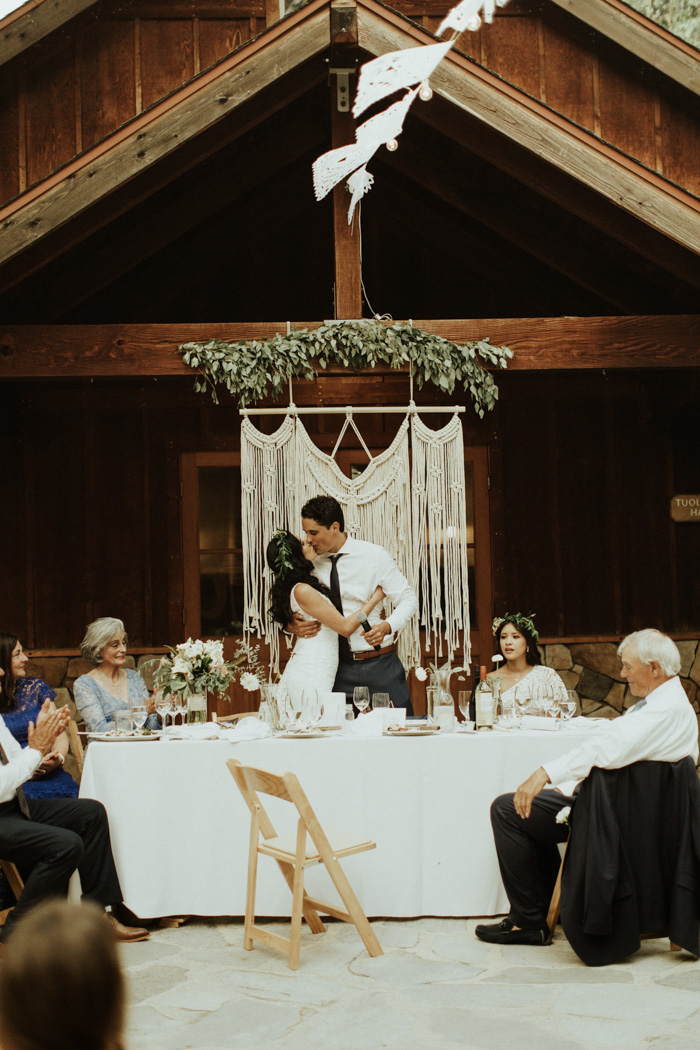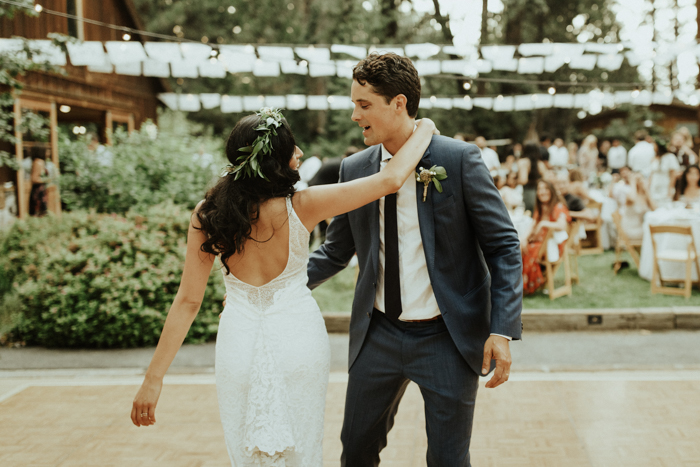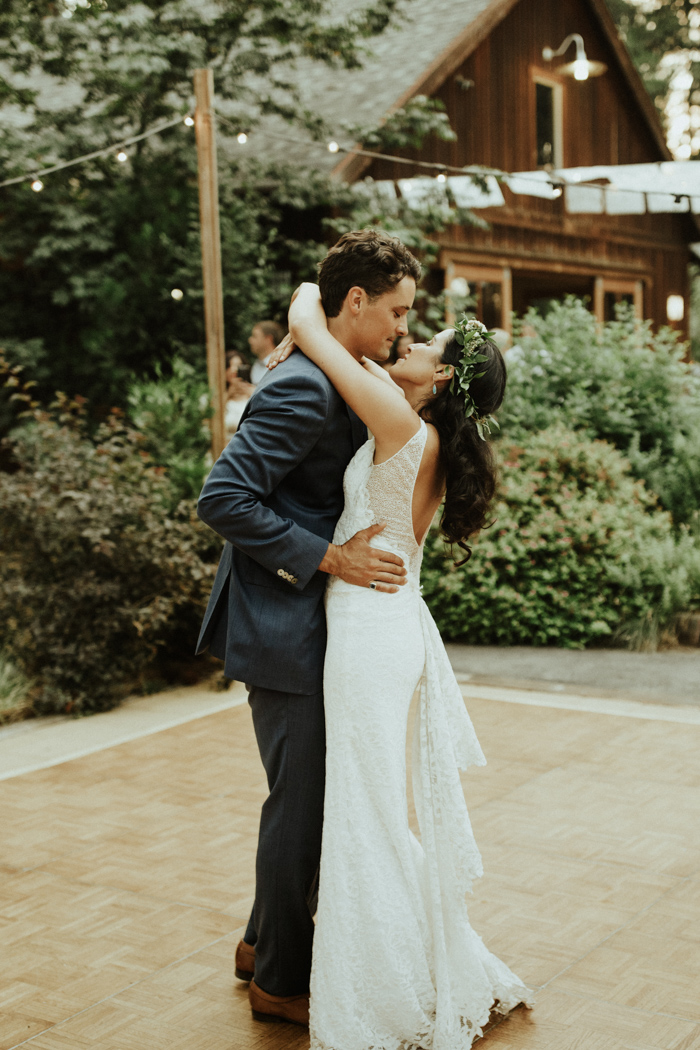 Congratulations to Cristina and Greg, and a big thanks to Anni Graham for sharing this beautiful Yosemite wedding with Junebug! Love this simple forest vibe? Then you have to see this magical minimalist South African forest wedding at Haycroft Farm!