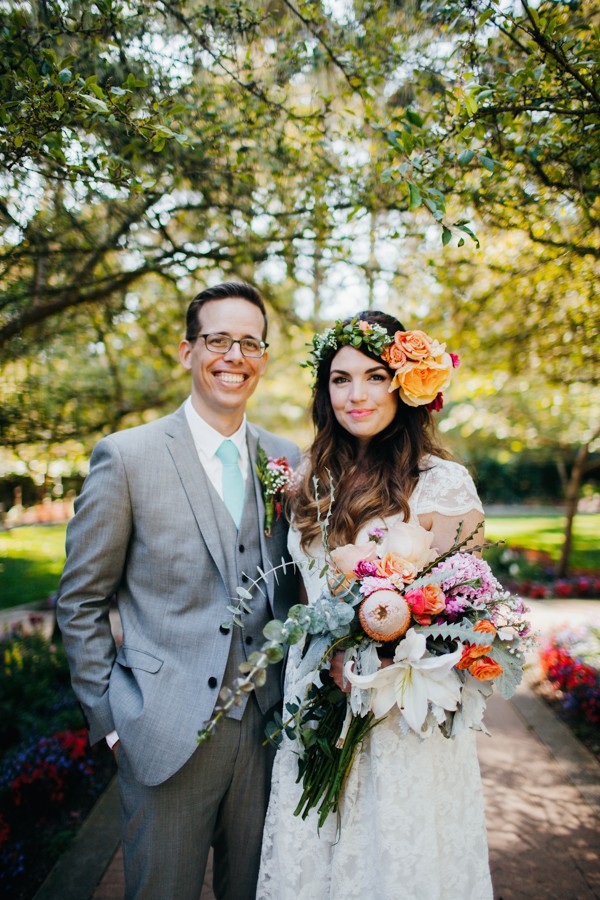 This sweet baby blue wedding in San Francisco takes botanical to a whole new level! Chelsea and Eric knew they wanted to reflect their fun personalities and jetsetting style in their wedding décor, so they decided to DIY their own bright florals and travel inspired crafts. After an emotional ceremony at Golden Gate Park, the guests were treated to a super fun low-key reception and the sweetest dessert table you've ever seen at Coffee Bar. We love how photographer Bethany Jeffery captured this wedding's natural radiance and style!
The Couple:
Chelsea and Eric
The Wedding:
Golden Gate Park & Coffee Bar, San Francisco, CA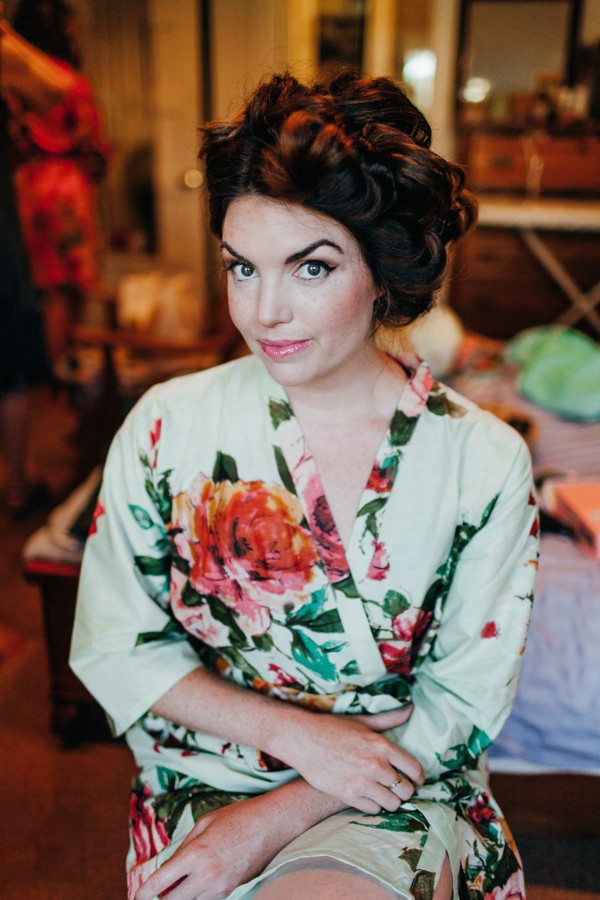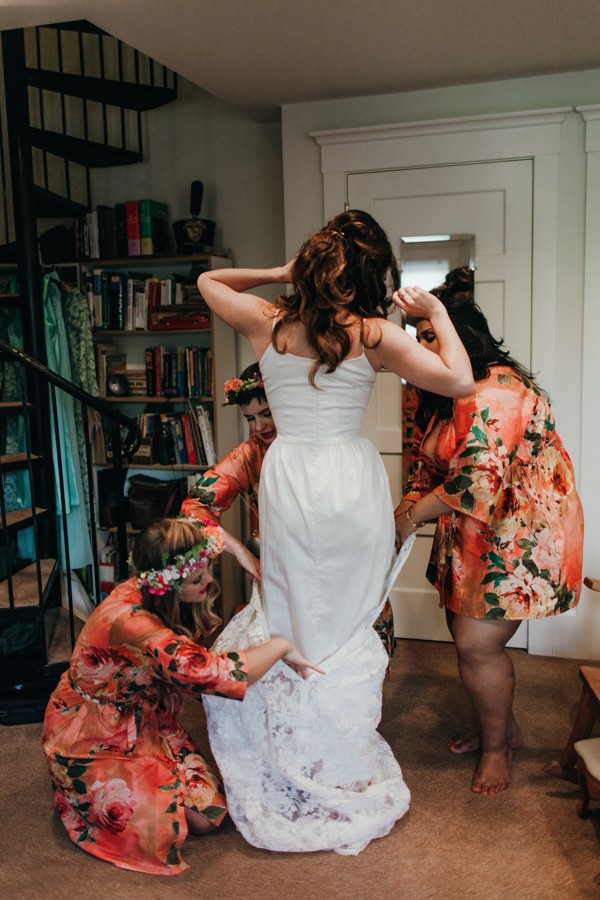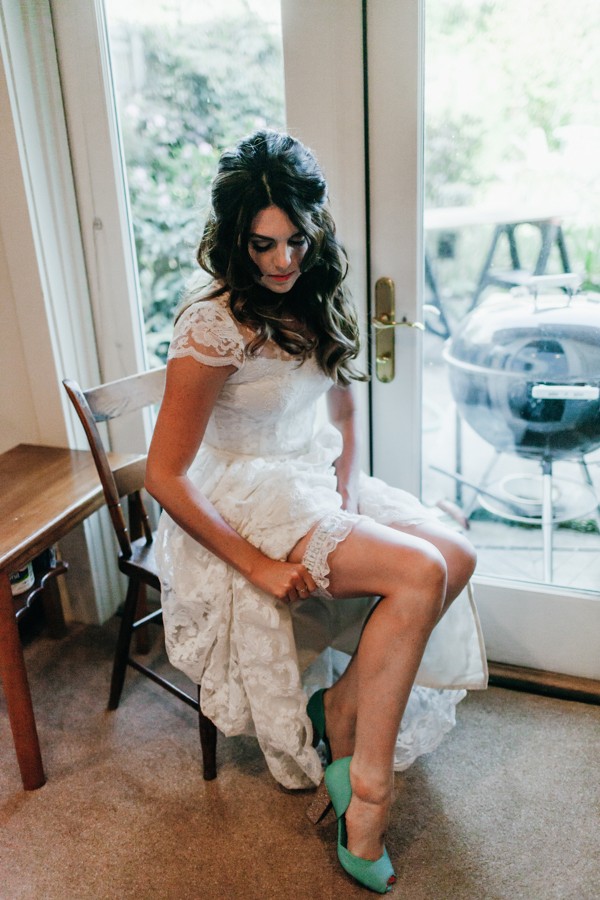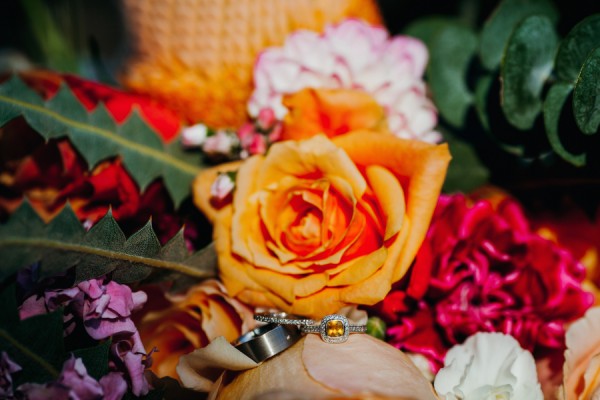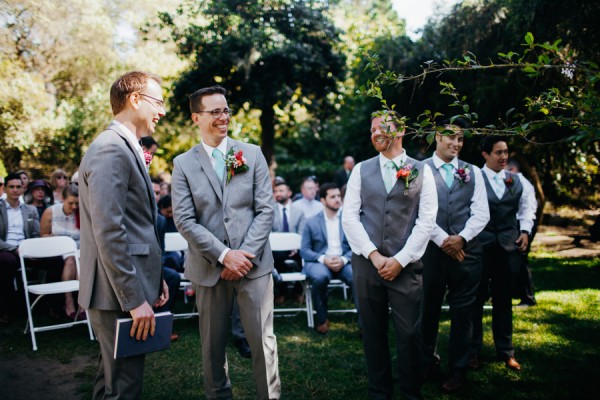 On my wedding day I wanted to stay in the style that I was comfortable with, but just enhance everything. I tend to wear a retro style, so I made sure my wedding dress was a classic style that worked well with my shape and my real self. I did my own hair, but tried to amp up the volume, doing a sort of June Carter, half-up-half-down with a lot of volume (I love my bump-it!). I kept my accessories minimal, and again, stuck with what I normally wear because I knew that would make me most comfortable.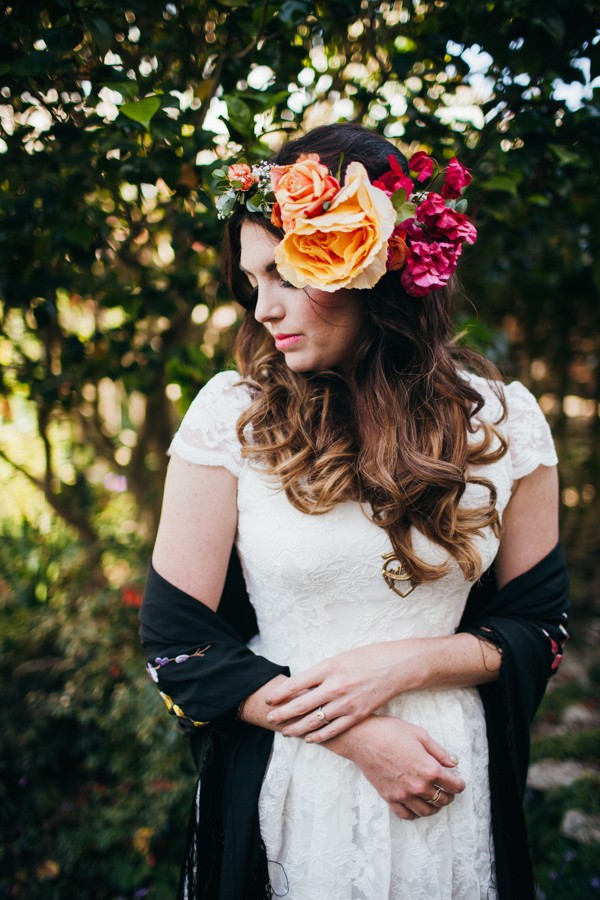 We wanted our vibe to be relaxed, fun and eclectic. I ended up having a bit of a Desert/Mexican theme in the invitations, food, favors and decorations which brought in a traveler feel. We are big travelers and I think including nostalgic, international ephemera rang true to who we are.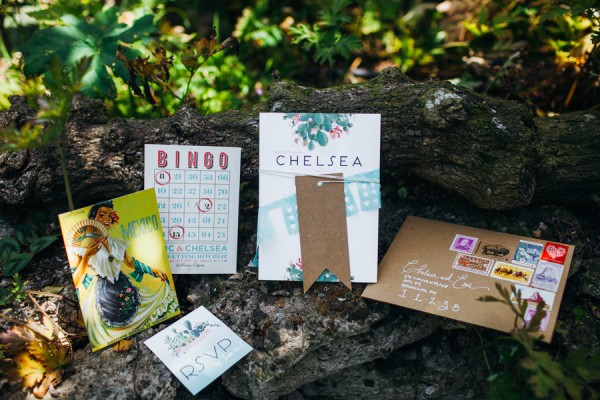 The most memorable part of the day was definitely walking down the aisle. We spent the day getting ready in a family house near Golden Gate Park. When the bridesmaids and I were ready, we walked from the house to the park and I remember so vividly standing with my best friends, mother and sister-in law and mom right before we started the processional, giddy and excited. I was excited but very calm because I knew I was in the exact right place. Smiling and watching my husband as I walked down the aisle was the most wonderful and happy experience of my life.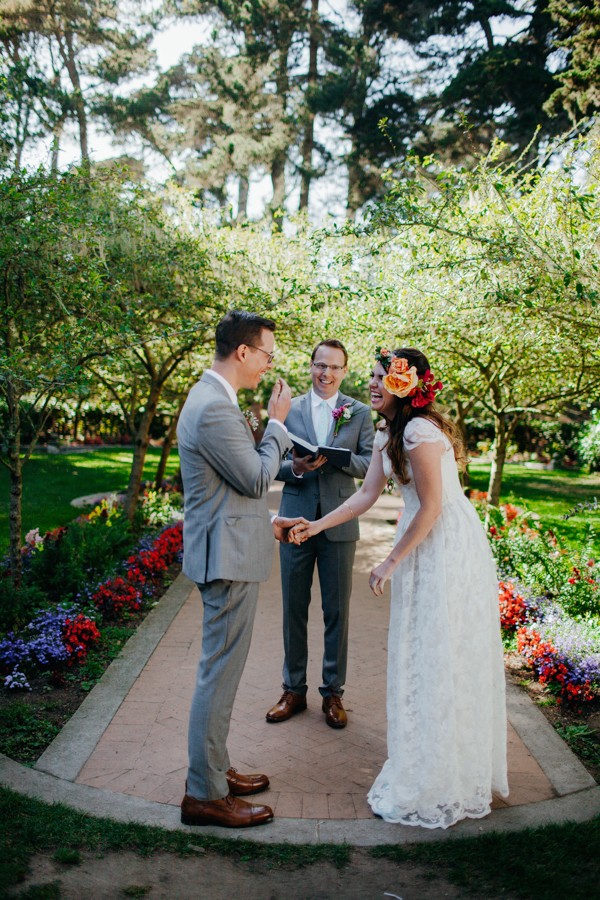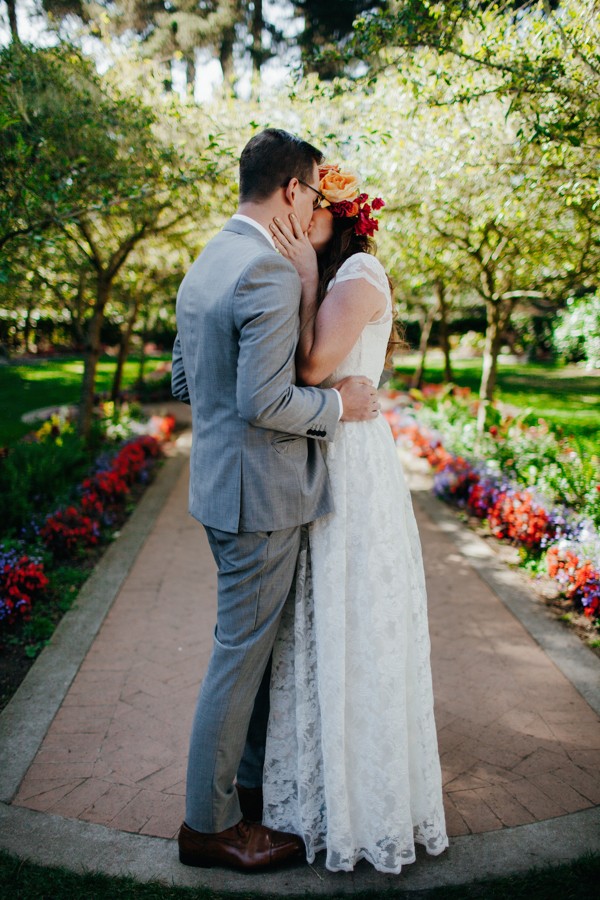 My favorite photo taken by our photographer is us walking back down the aisle during the recessional. We both have the biggest smiles of our lives and look so happy and joyful. It perfectly captures our feelings at that moment and the whole day!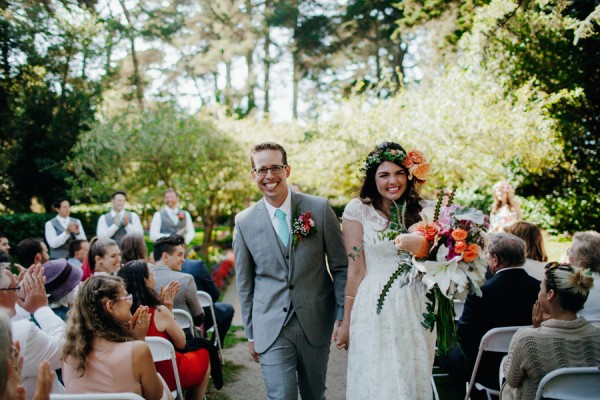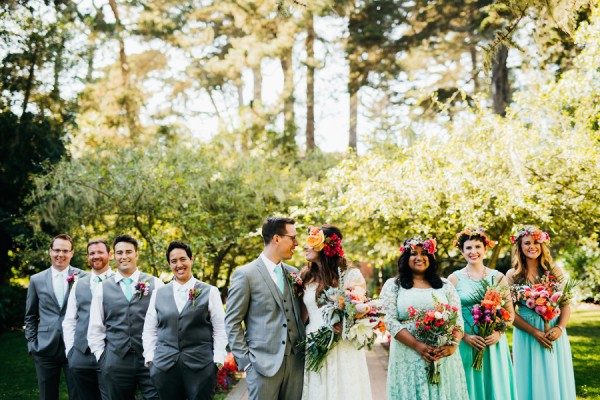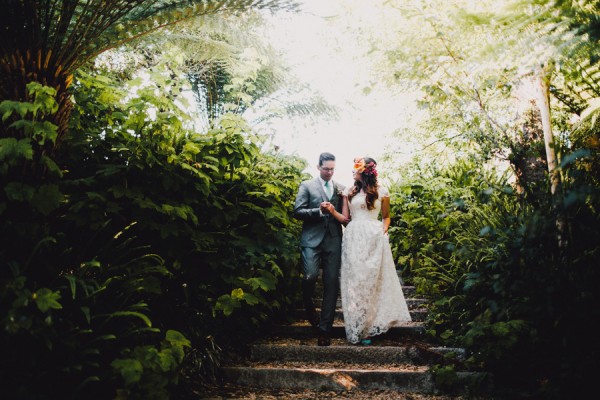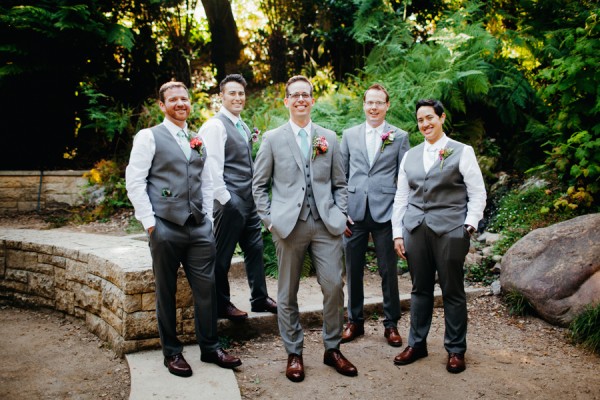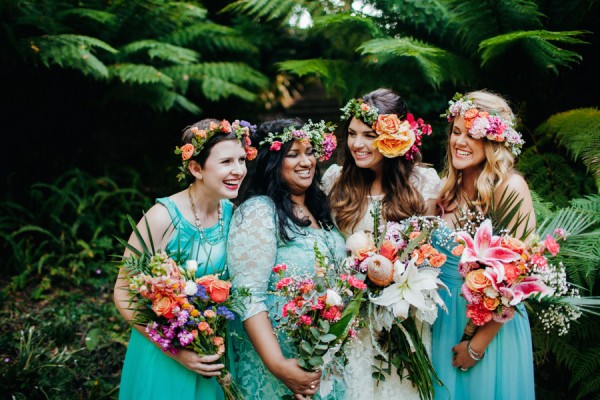 I wanted an eclectic look for my bridal party, so I had the girls choose their own outfits in a color palette. They know their style and bodies best so I knew they'd look great in whatever they chose. They wore gold accessories (whatever they wanted), and some did little gold tattoos (like I did). We were all tied together by the floral flower crowns we wore, that we made ourselves the day before.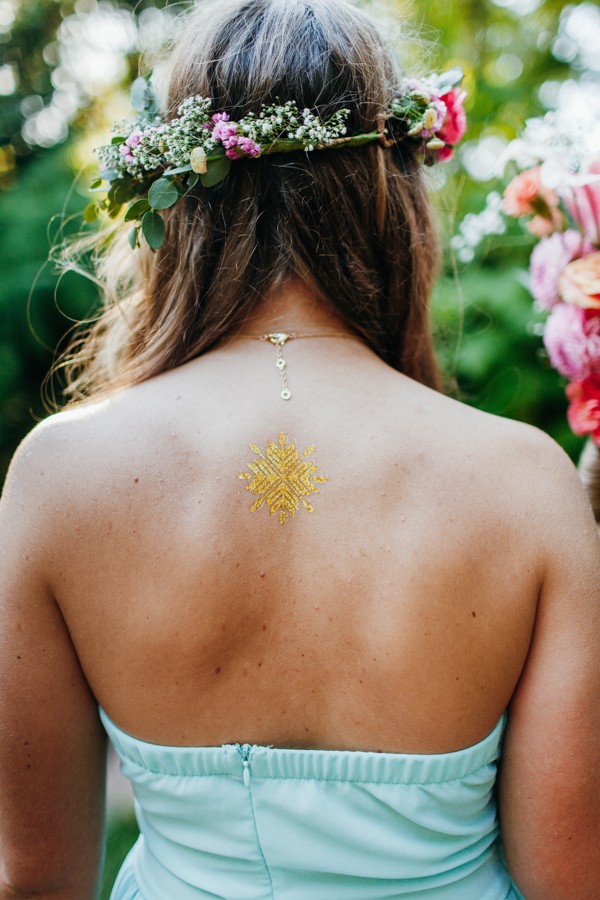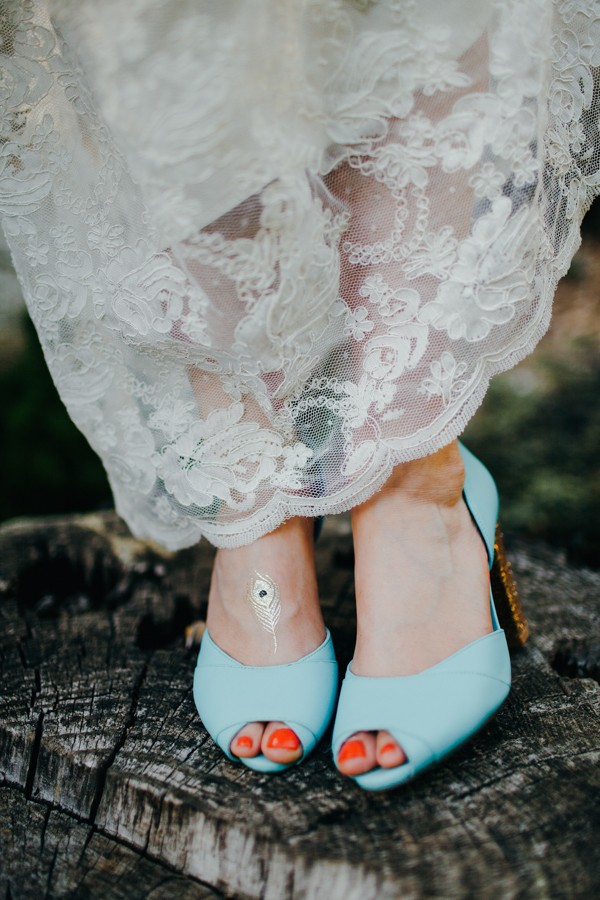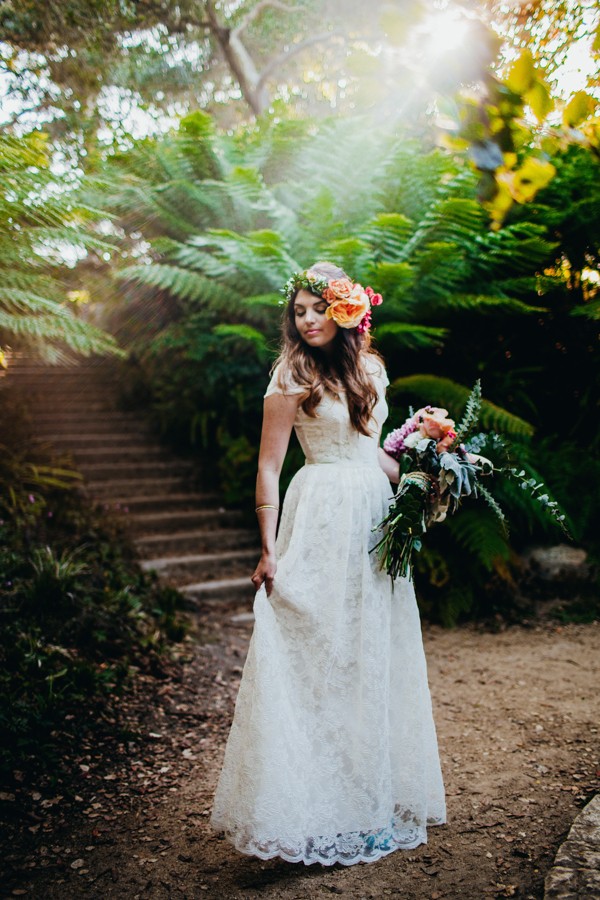 We chose the venue for our ceremony, Shakespeare Garden in Golden Gate Park, because the park means so much to us. We wanted to get married outdoors, and my husband grew up next to the park during his whole childhood, so it's a special place for us. It was walking distance from his parents house so it was a perfect fit for our needs.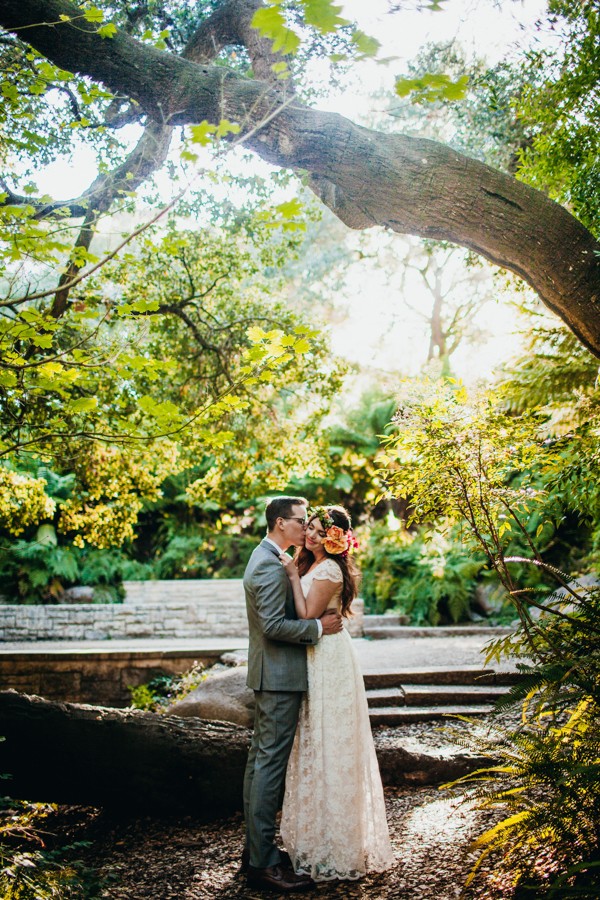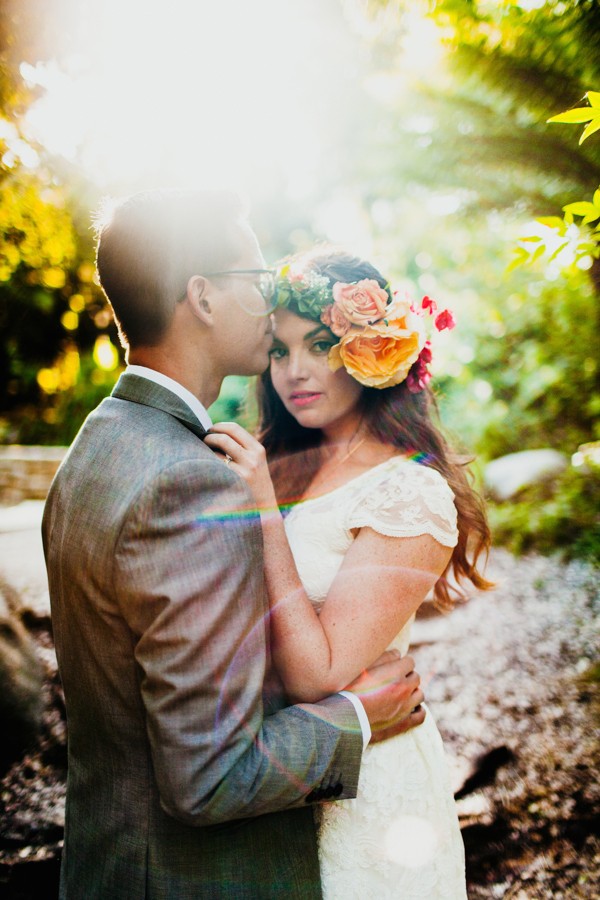 I did the flowers for the wedding (along with all my friends!) The day before the wedding, I went to the San Francisco Flower Mart with a couple hundred dollars in cash, and just bought as many flowers as I could. We brought them all back to the house, and got together lots of glass jars and vases that we had been saving up over the year. I invited all my friends to come over and we had a day party in the backyard putting together all the flowers in the vases, making the flower crowns and boutonnieres and my wedding bouquet. It was such a fun way to spend some quality time with my friends, and be fun and creative together.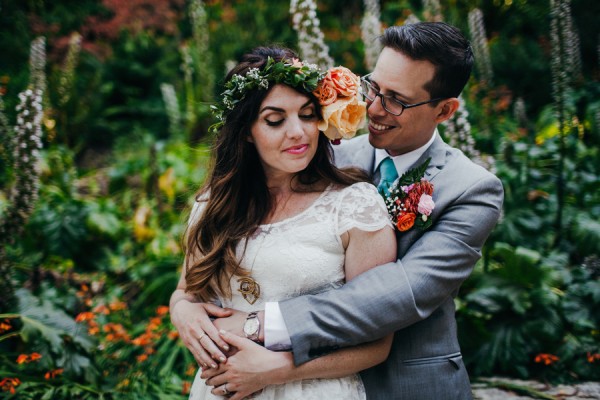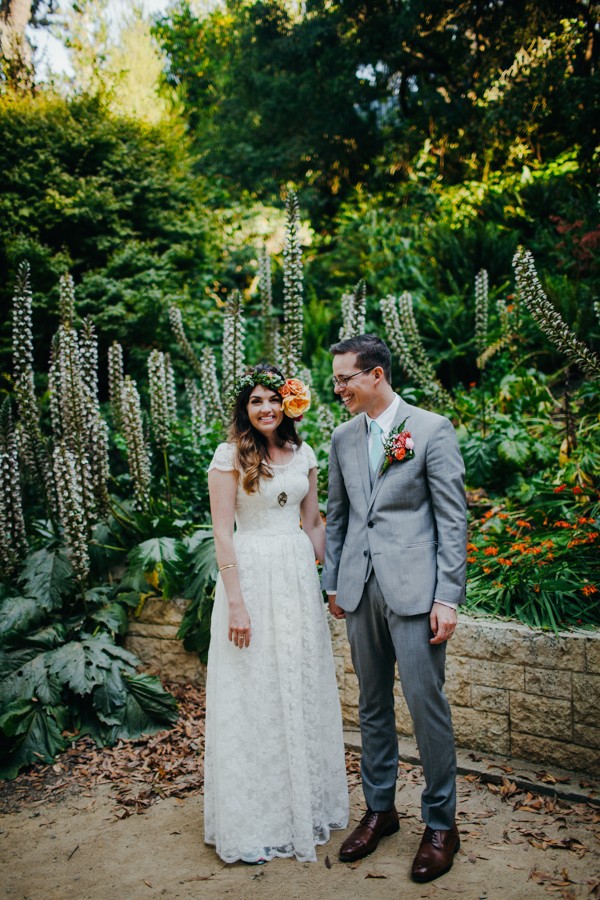 Keep it fun and casual! Unless your style is fancy and formal! Everyone says this, but it's so important to do whatever you want on the day. It really isn't for other people and the people who love you will enjoy seeing a party done in your style. There are so many less restrictions and formalities these days, and I think people should take advantage of that. Keeping the day casual and fun made the whole party vibe relaxed throughout the day!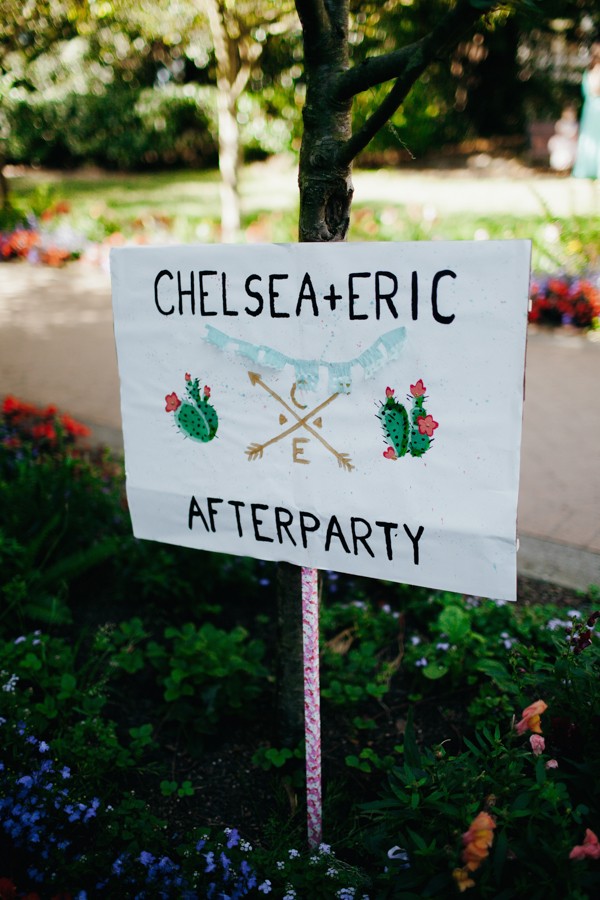 I'd also advise hiring a wedding coordinator for the day of the event. I didn't need a wedding planner for the organizing process, but for the day of, it would have been nice to have someone there herding and shepherding to keep things on time. Since it's not that fun of a task, you should job it out to someone you don't know to keep things from getting dramatic.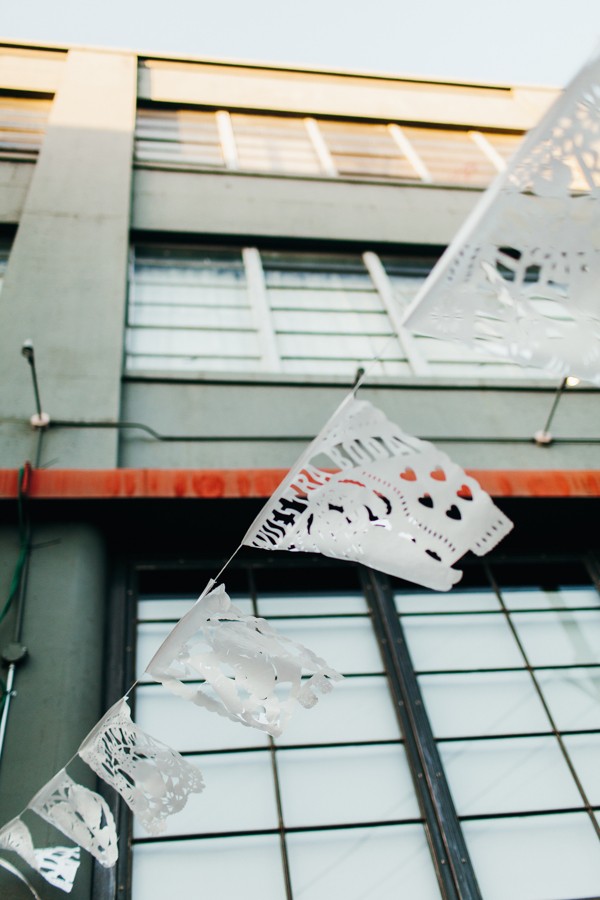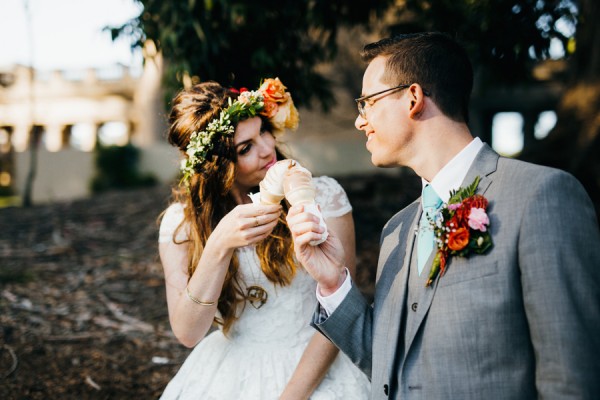 Our reception was held at our favorite coffee shop, Coffee Bar, in the Mission. We wanted a unique space that wasn't too weddingy. They were wonderfully accommodating and let us do all that we wanted to do.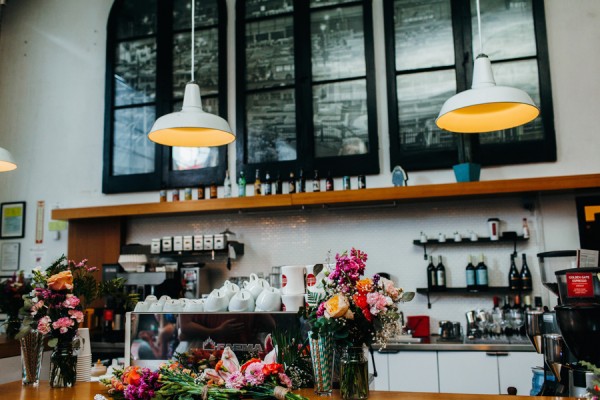 We gave out baby potted cacti with little flags that said "Viva Los Kramps!" on them, which was our wedding motto. Our dear friends Katey and Garrett Henry handled all the wedding favors as their wedding present to us. They bought and arranged them all and spent the day before the wedding potting them in tiny hand painted pots!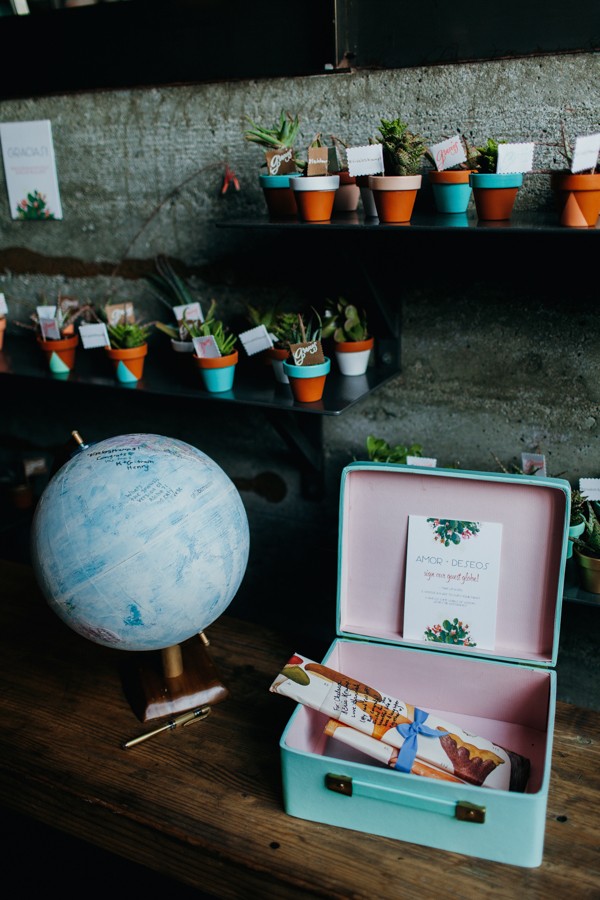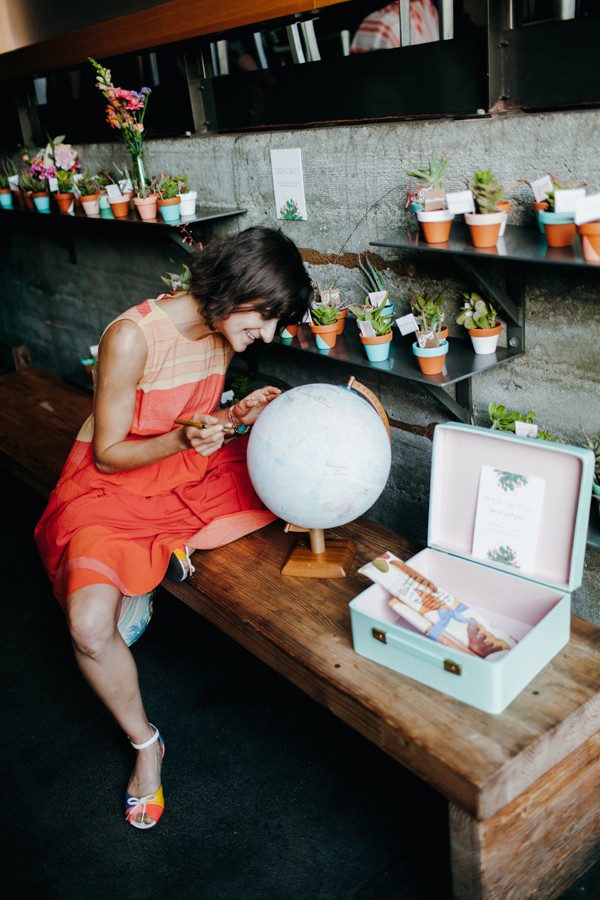 I wanted the whole day to feel relaxed, so I tried to keep things a little "undone" by having loose flower arrangements, intentionally "messy" style cakes and letting the bridesmaids choose their own dresses, shoes and hair styles so nothing was too matchy-matchy.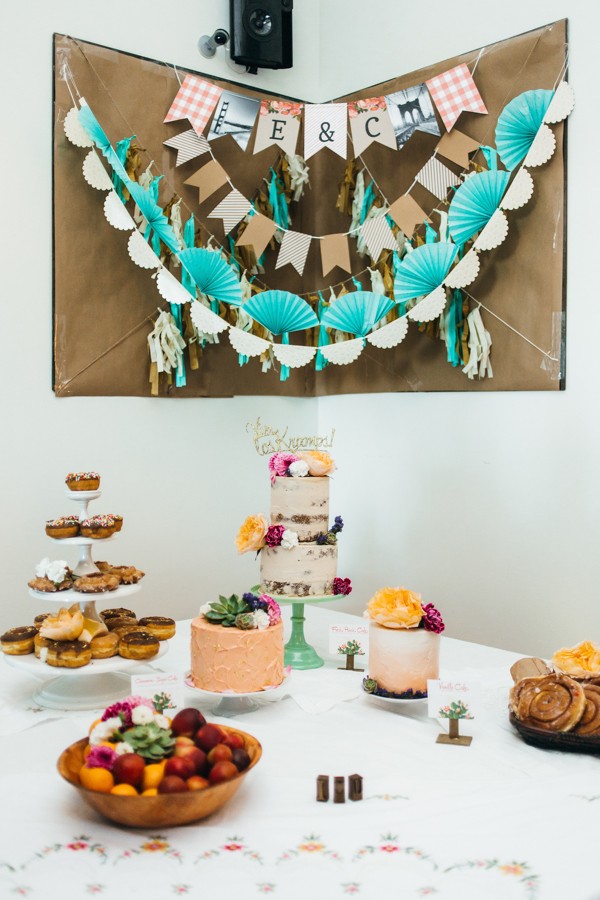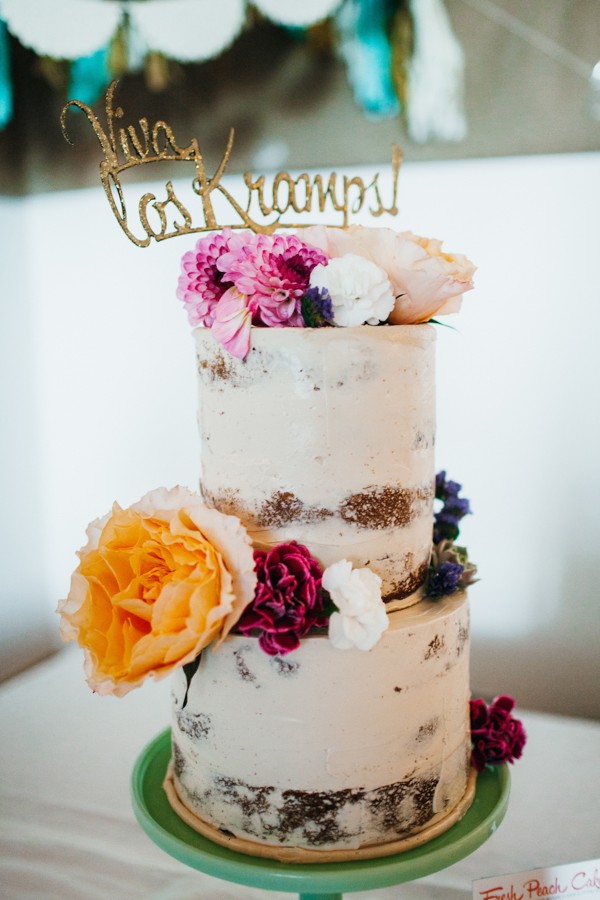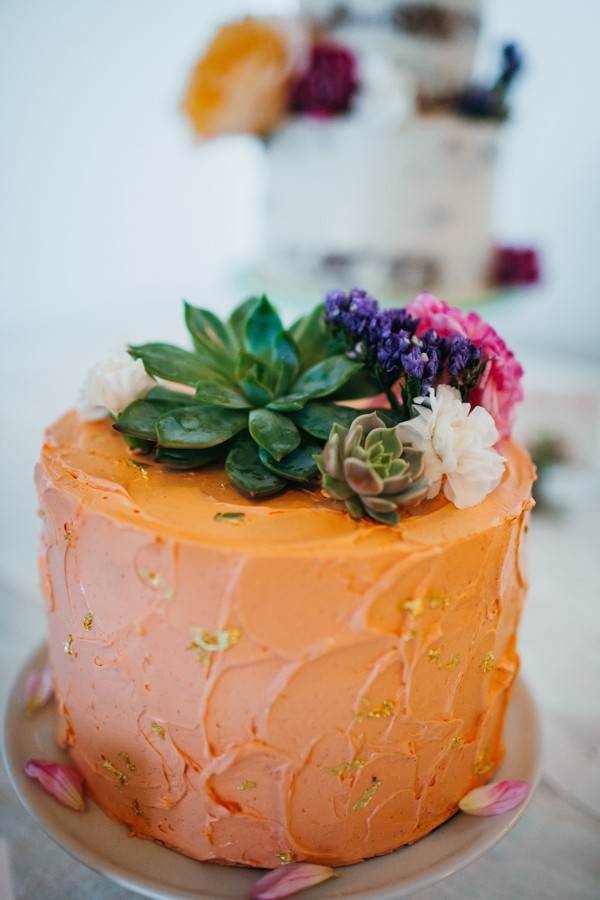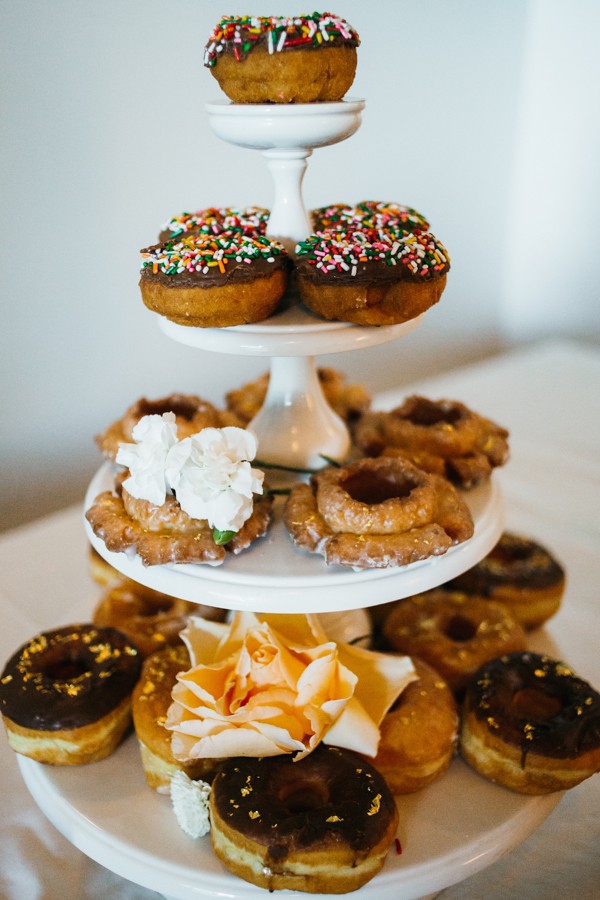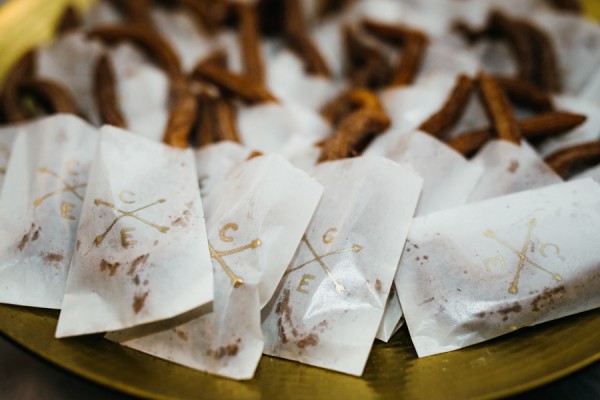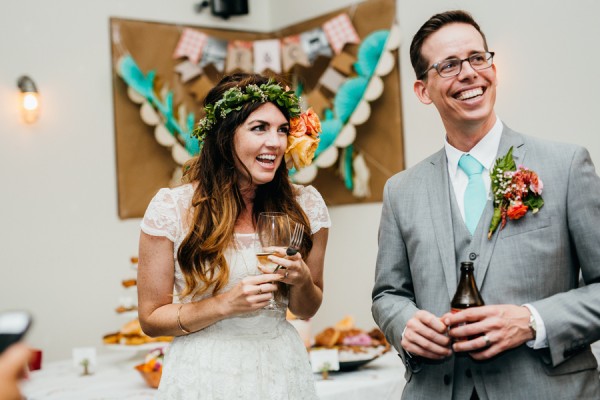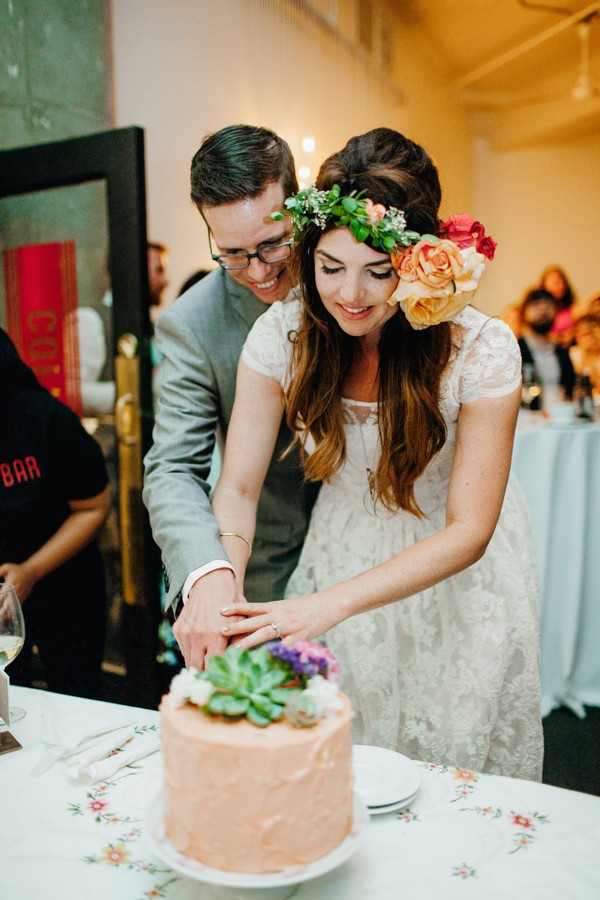 Working with my photographer was wonderful! Bethany was so thoughtful and thorough. She made sure to get all the shots and kinds of vignettes I wanted. She also listened to my fears about the photos on the day of, and made sure to make pictures in such a way that made me look my best. She came up with wonderful creative ideas, and was also there to get all the natural candid shots, and captured all the special moments on the day.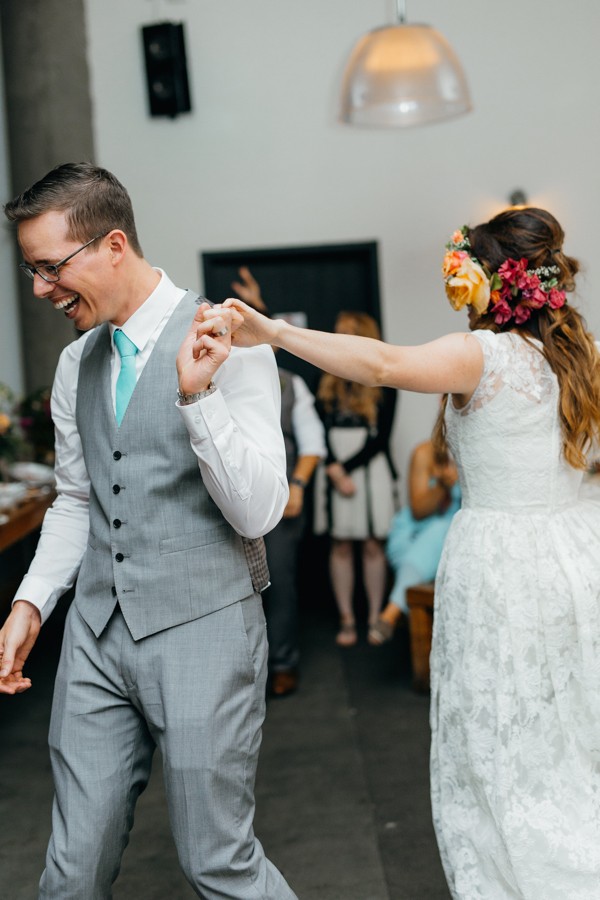 Processional: Van Morrison – Sweet Thing
First Dance: Lucius – How Loud Your Heart Gets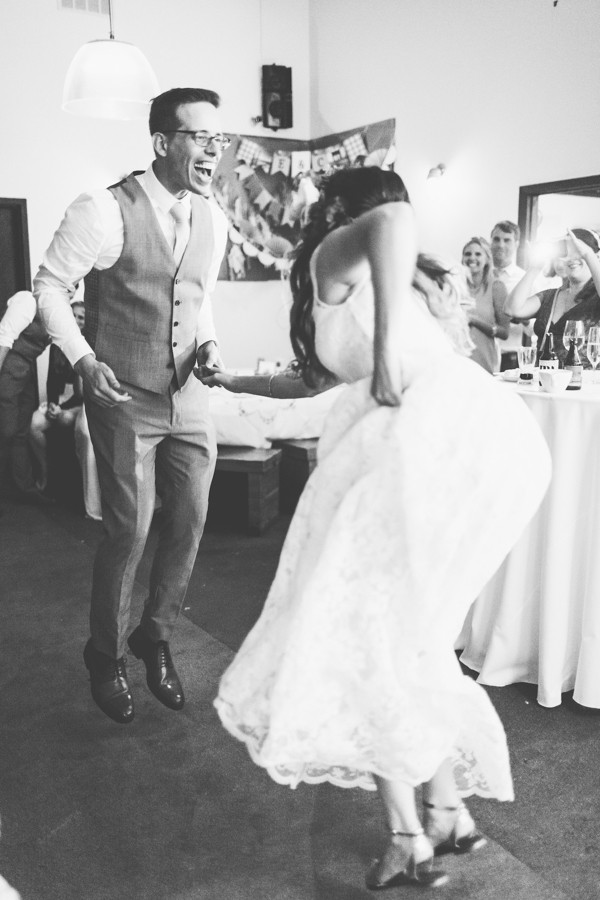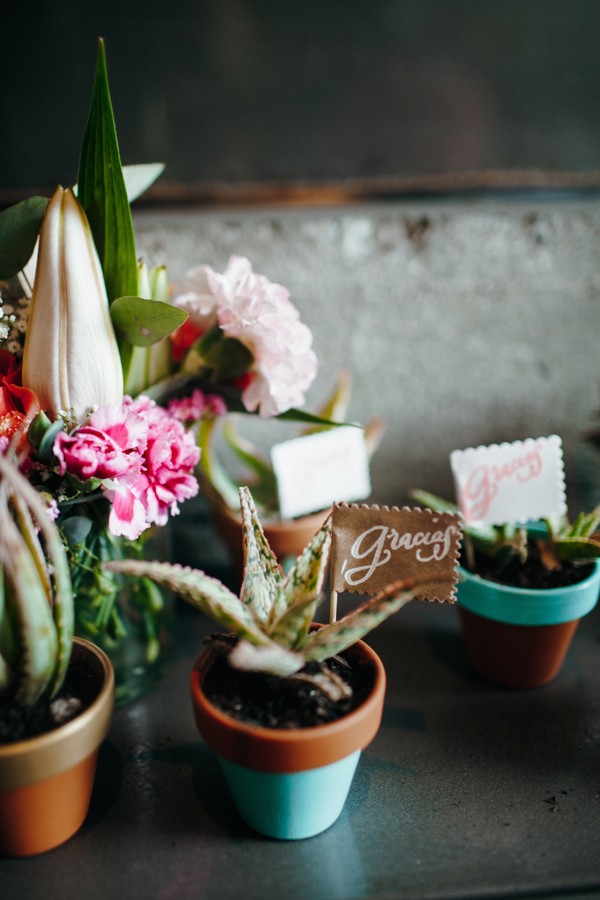 Congratulations to Chelsea and Eric, and a huge thanks to Bethany Jeffery for sharing this gorgeous wedding with us! Want more botanical inspiration? Then you've got to see this rustic botanical wedding at Ayana Resort and Spa!