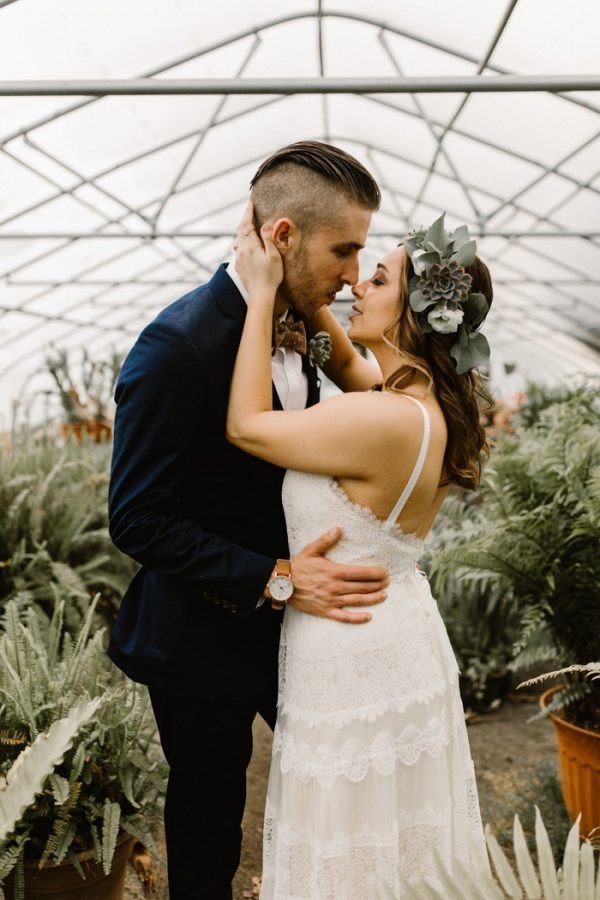 Kristin and Brian's Georgia wedding focused on heartfelt moments and creative DIY details wherever possible! The couple's wedding at Dunaway Gardens was full of boho details that complemented their venue's garden vibes beautifully, such as handmade macramé hangings, DIY succulent planter favors, and Kristin's gorgeous tiered lace BHLDN gown. Vic Bonvicini Photography beautifully captured every moment of Kristin and Brian's wedding, including their incredibly personal ceremony and breathtaking reception décor!
The Couple:
Kristin and Brian
The Wedding:
Dunaway Gardens, Atlanta, Georgia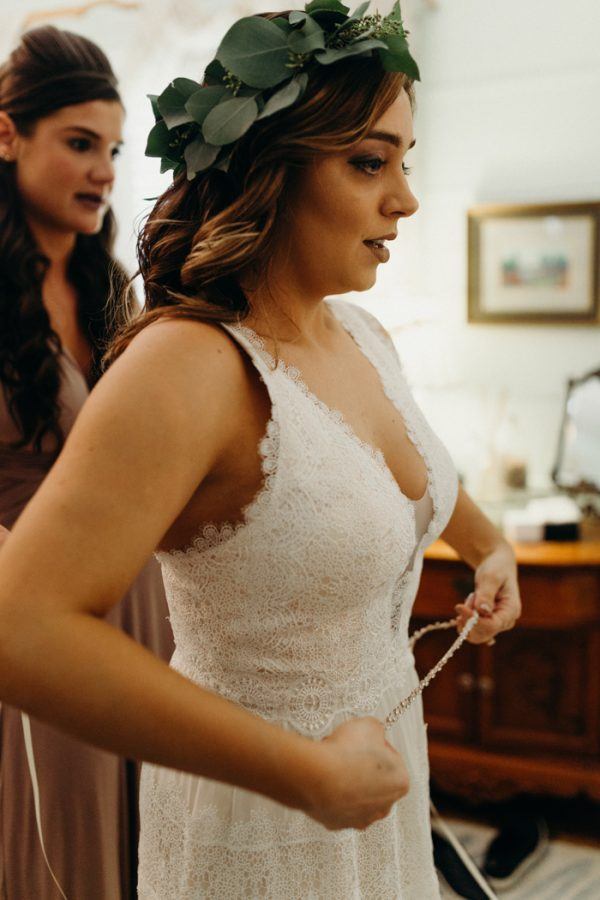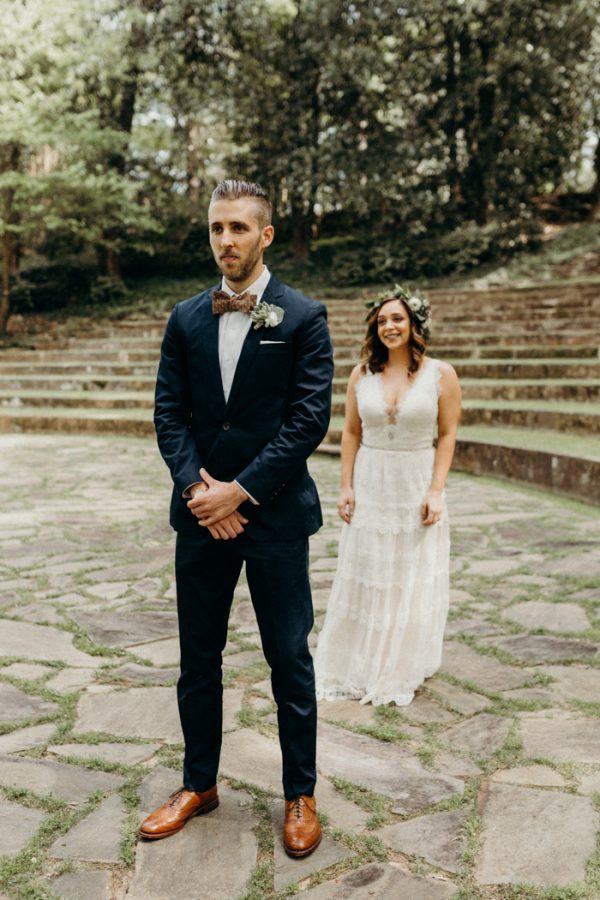 Obviously, seeing each other for the first time during the first look was the most memorable moment. It was so exciting waiting for that moment and seeing how happy and beautiful each other was.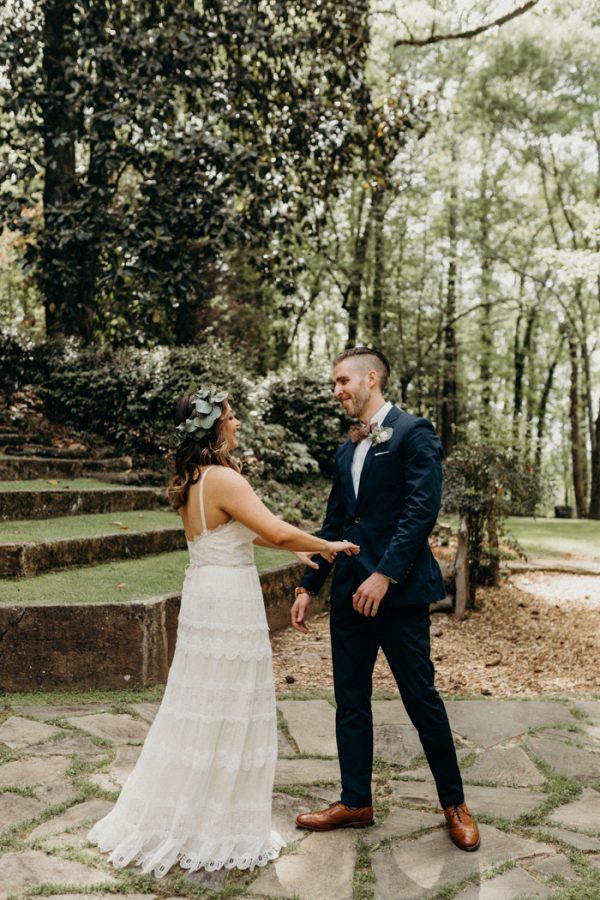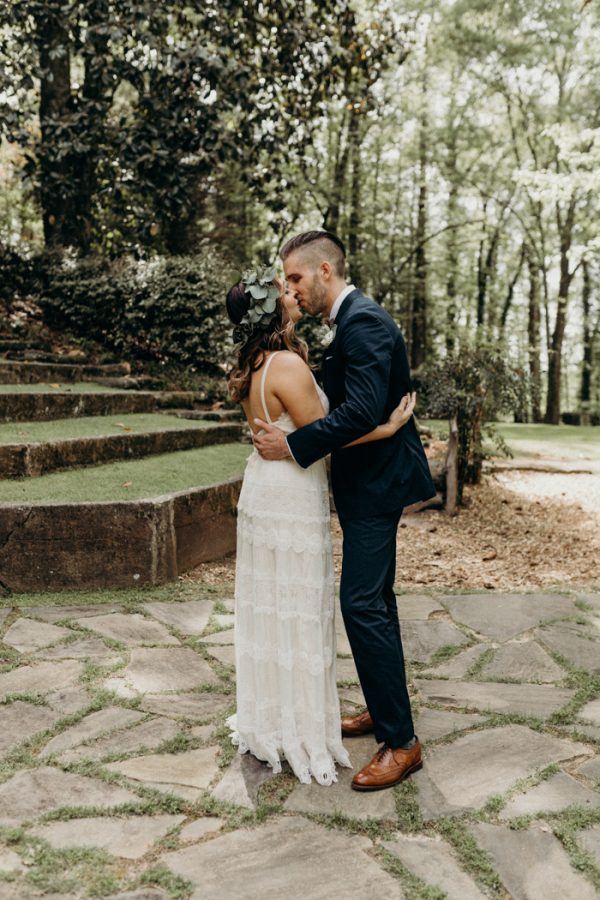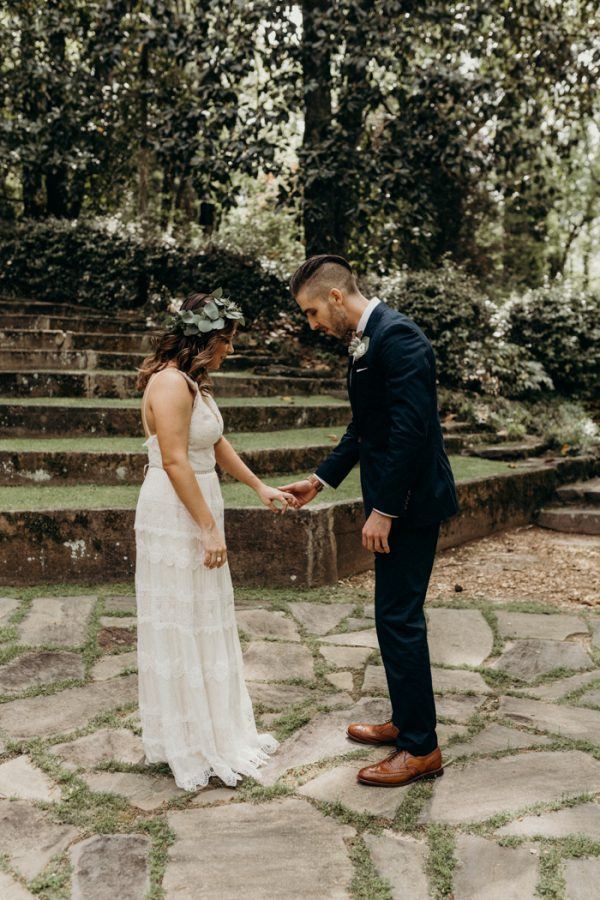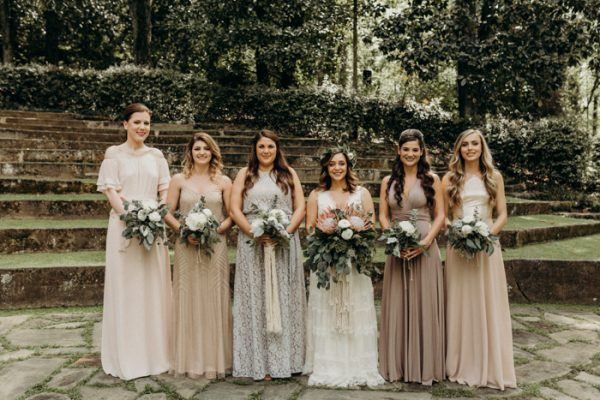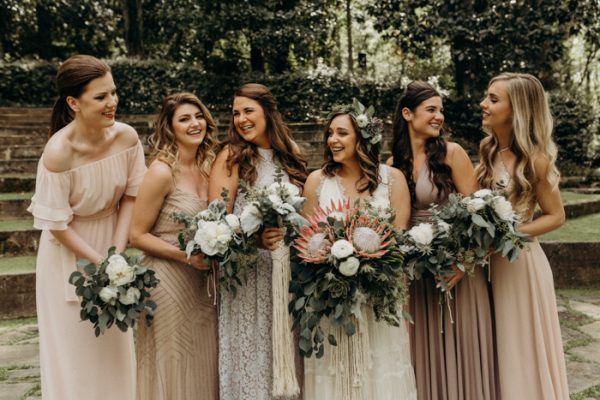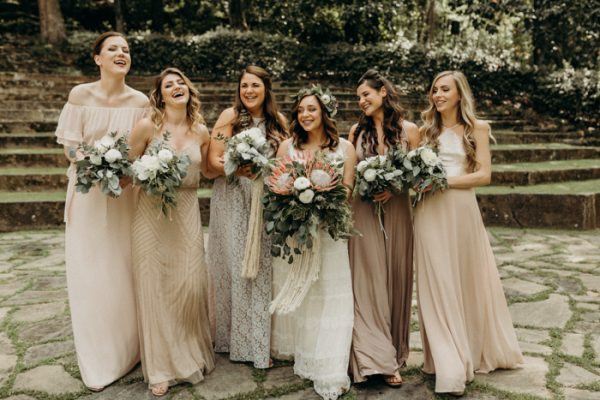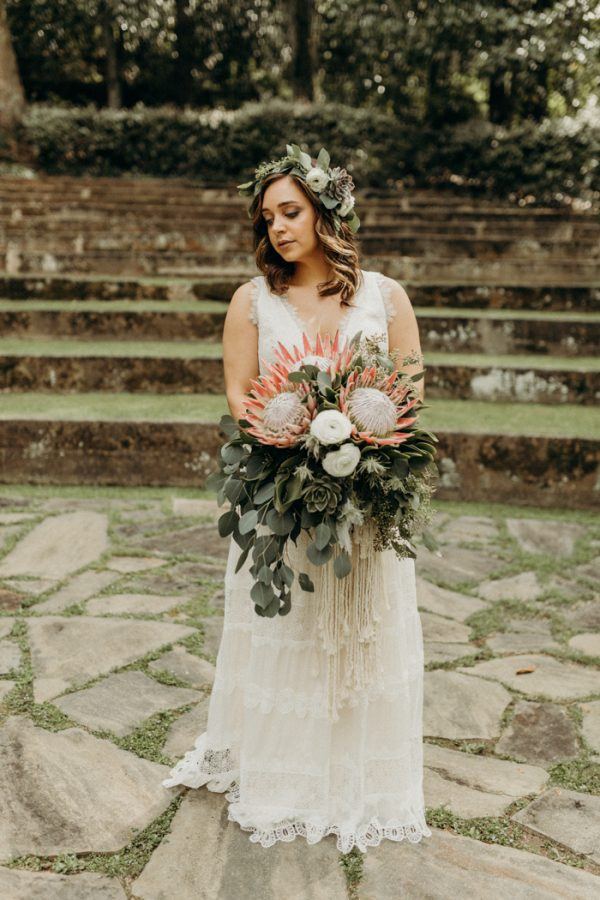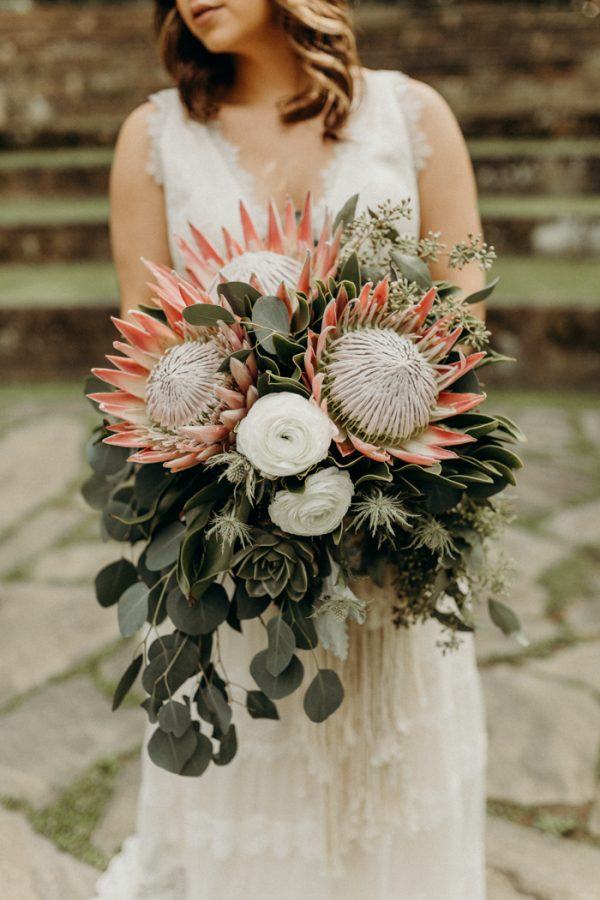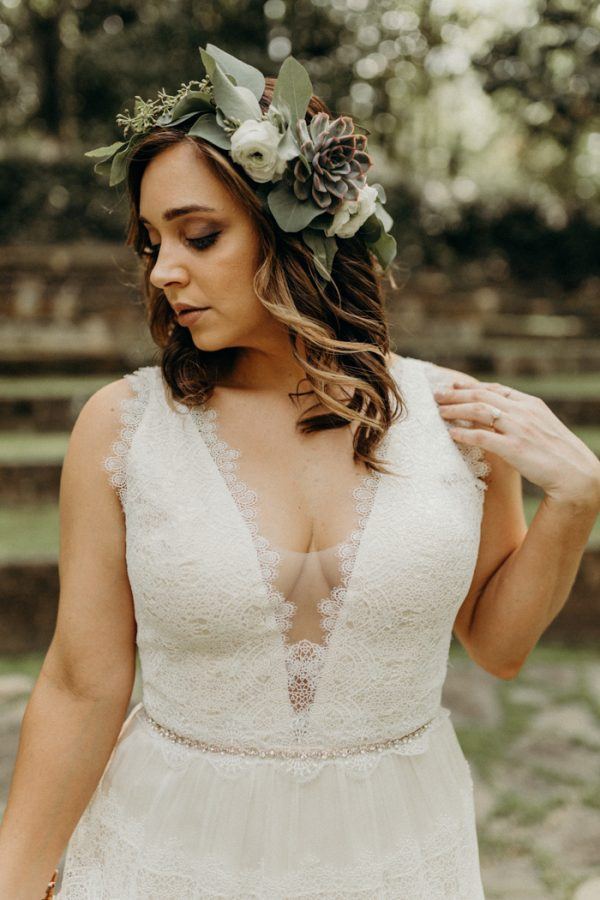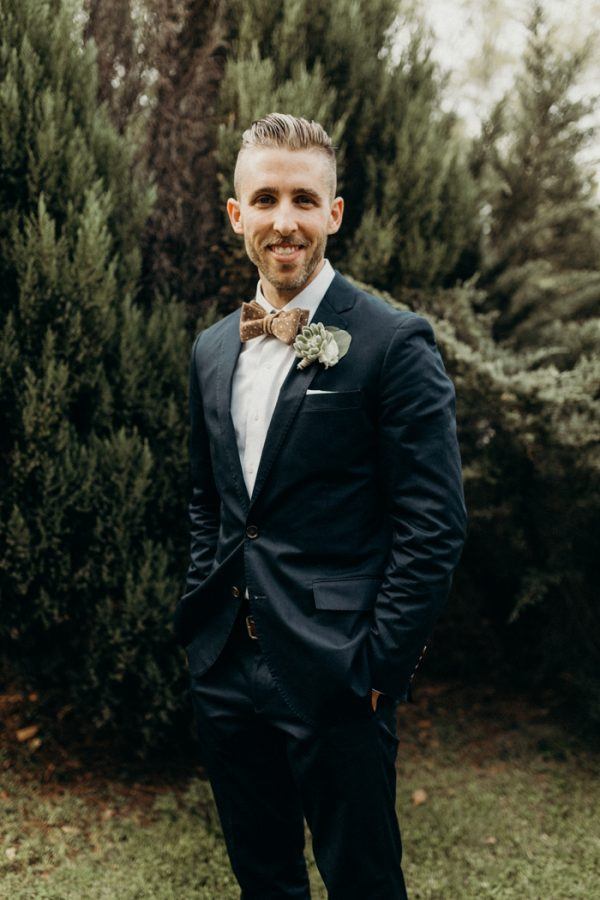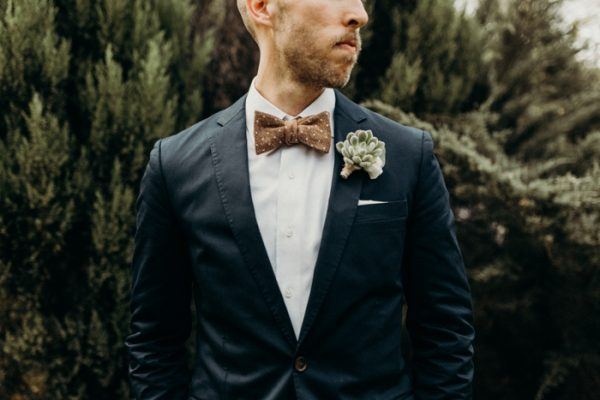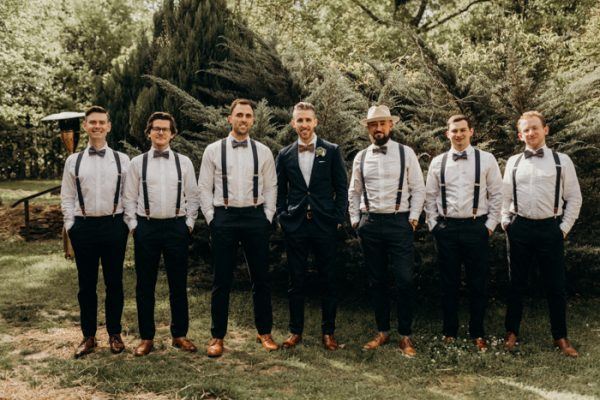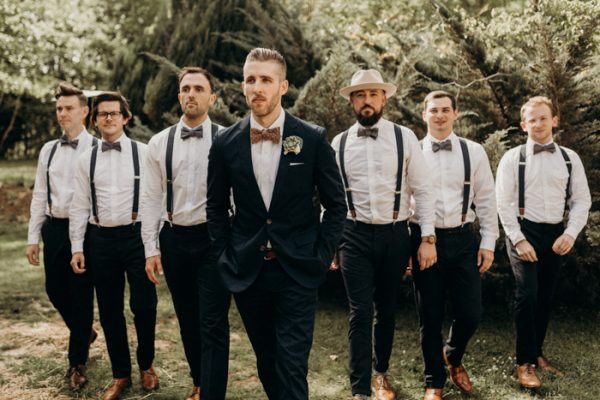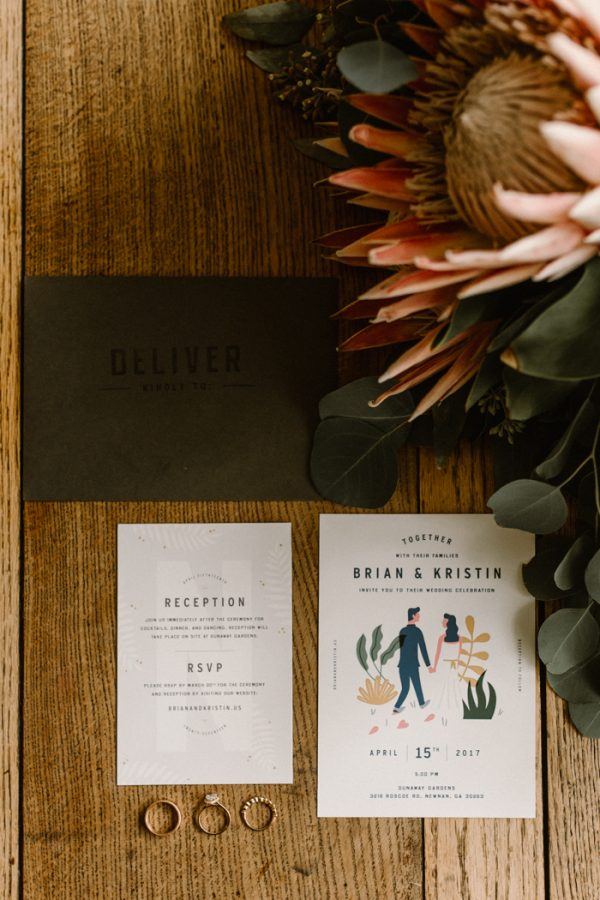 We wanted to make sure that our wedding spoke to who we are as people and reflected our personal style. We made it a point to keep it simple without all the traditional wedding frills. As Brian and I wanted to put our personal touch on the wedding by DIYing several wedding projects ourselves.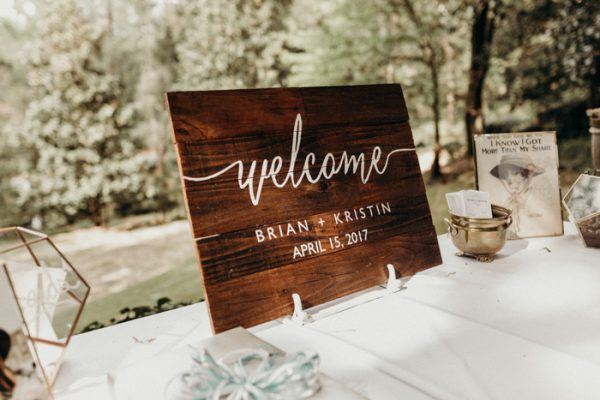 We both love to create. Brian is a identity designer/illustrator by profession so we knew we wanted to design all of our print for the wedding – everything from the Save-the-Dates, personal stamps, wedding website, and Invitations.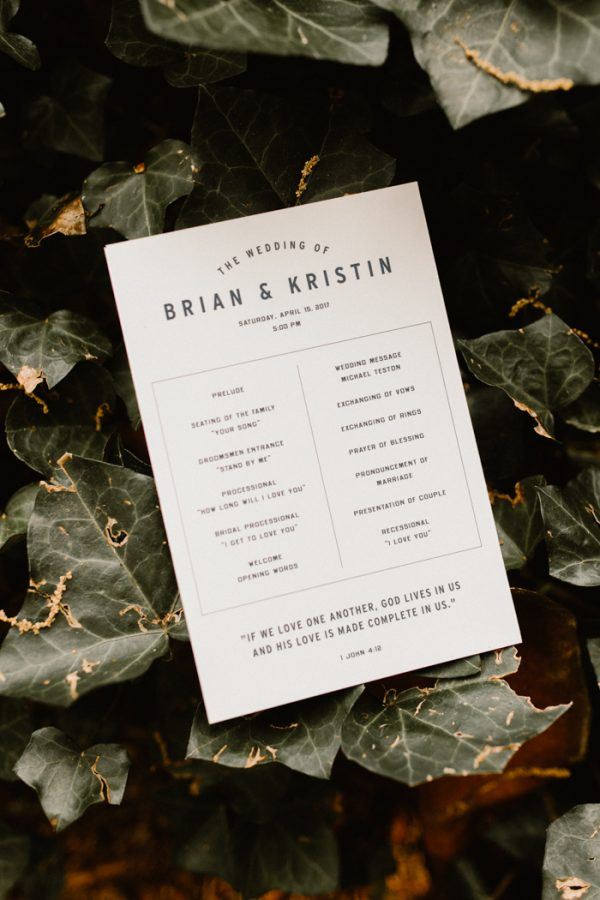 We wanted a relaxed vibe – steering away from a super traditional wedding. We have rule that simple is always best – it stays timeless and classic. With that said, I knew I wanted a boho garden wedding to coordinate well with all the greenery and nature of our venue. I had always dreamed getting married outside (inside of a church) and wearing a flower crown instead of a veil, and this was the perfect scenario!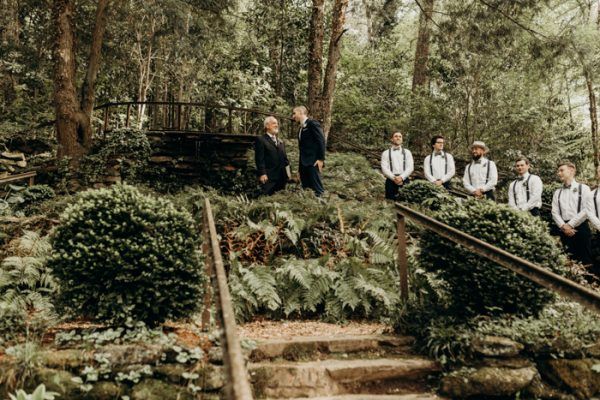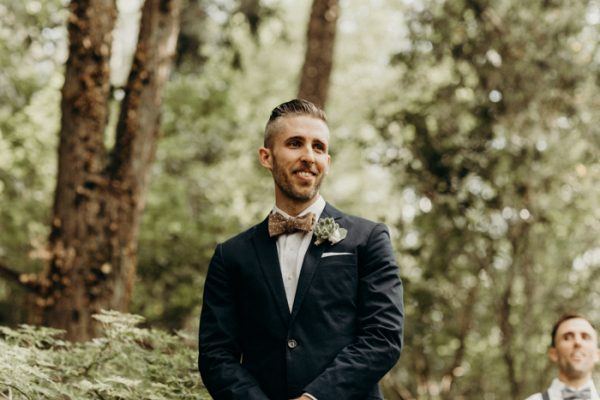 Also, as I don't have a traditional family structure, I was primarily raised by my grandparents. It was very important to me (and my grandmother) that she be the person that gave me away as my grandfather had passed away. As a remembrance of him, I had his wedding band tied to my bouquet wrap. My grandmother made it a point to have a special procedure done so she would be able to walk down the aisle (as she is primarily in a wheelchair). I was so amazed how personally driven she was to make sure she was able to give me away.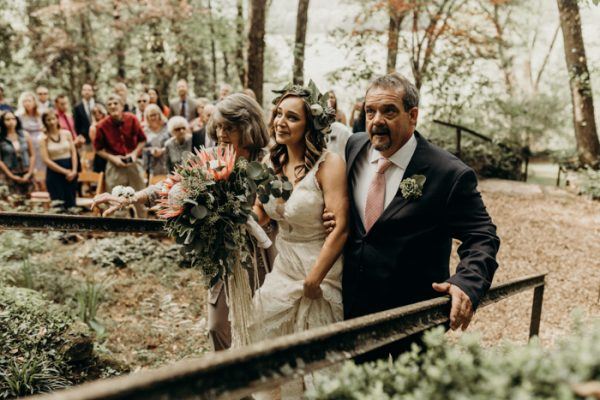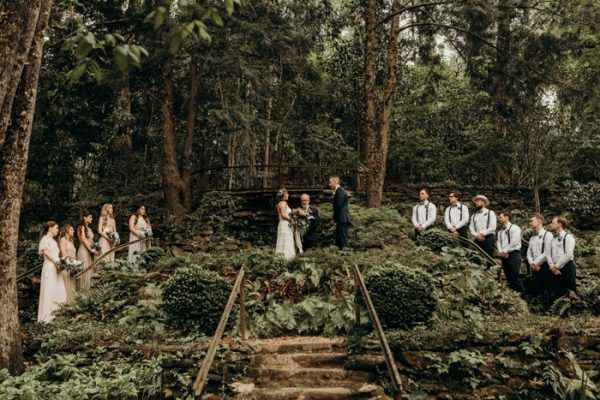 Brian and I both knew as soon as we got engaged that we wanted to write our own vows. It was something we were both really passionate about and would be something we would remember for the rest of our lives and we made the ultimate covenant to each other in own our words.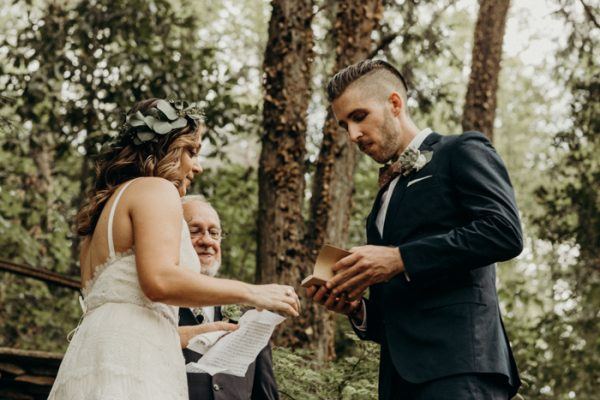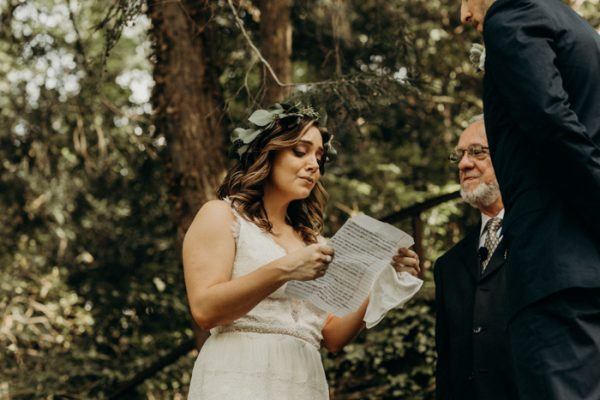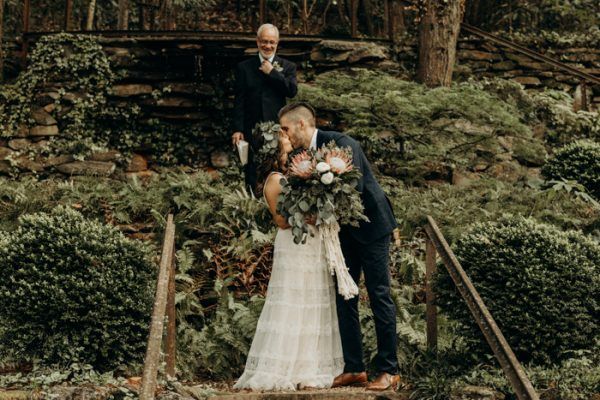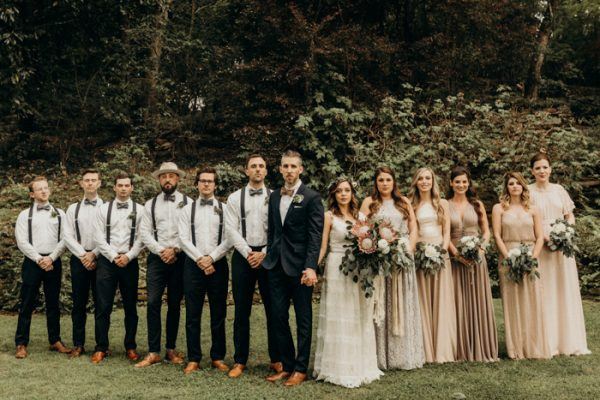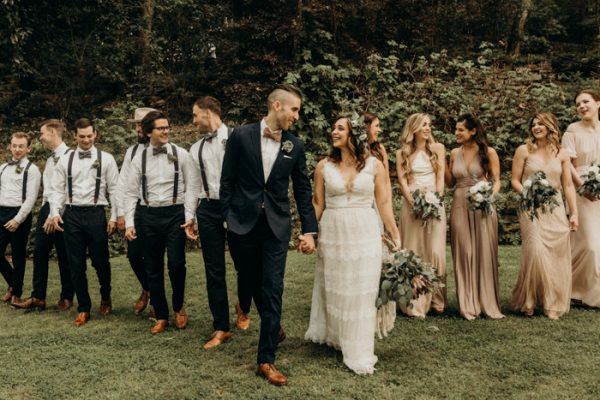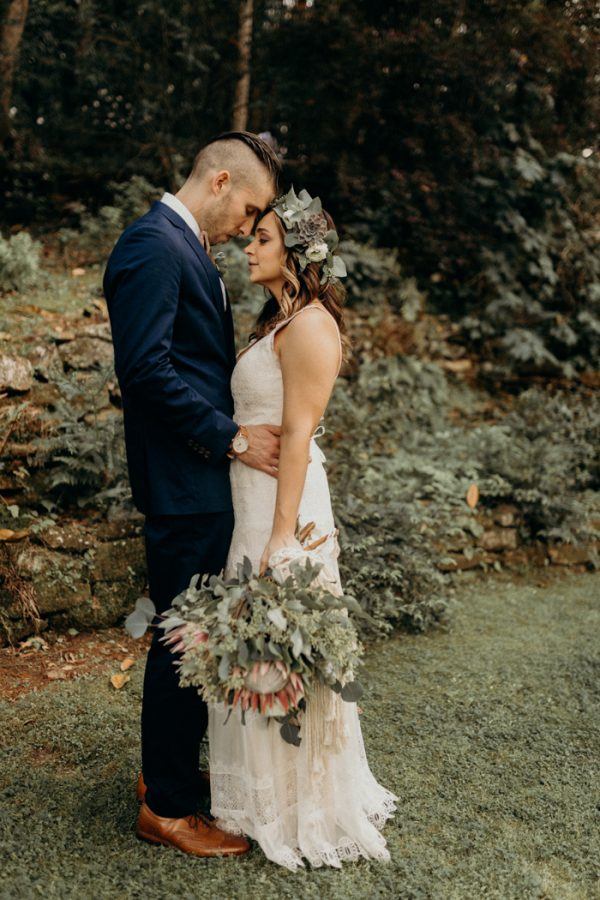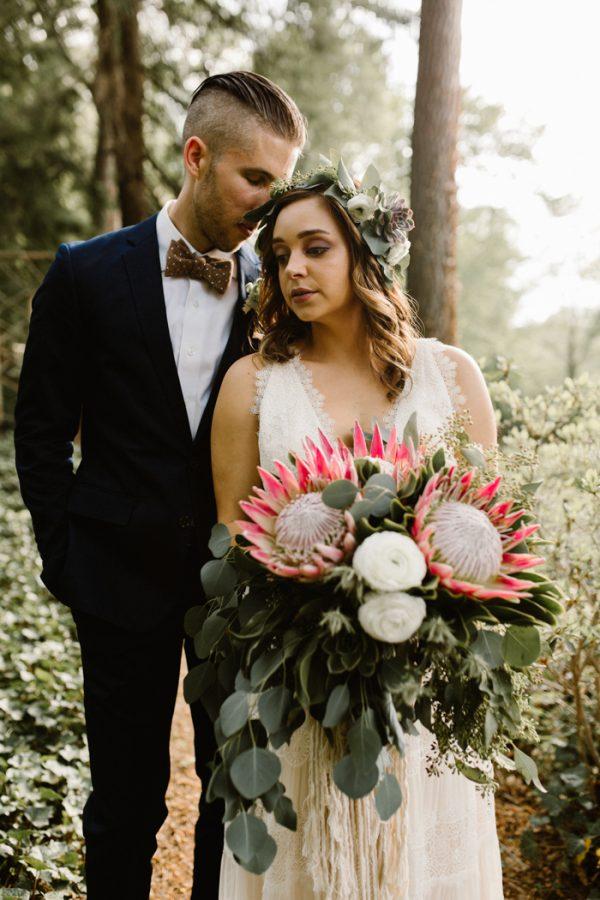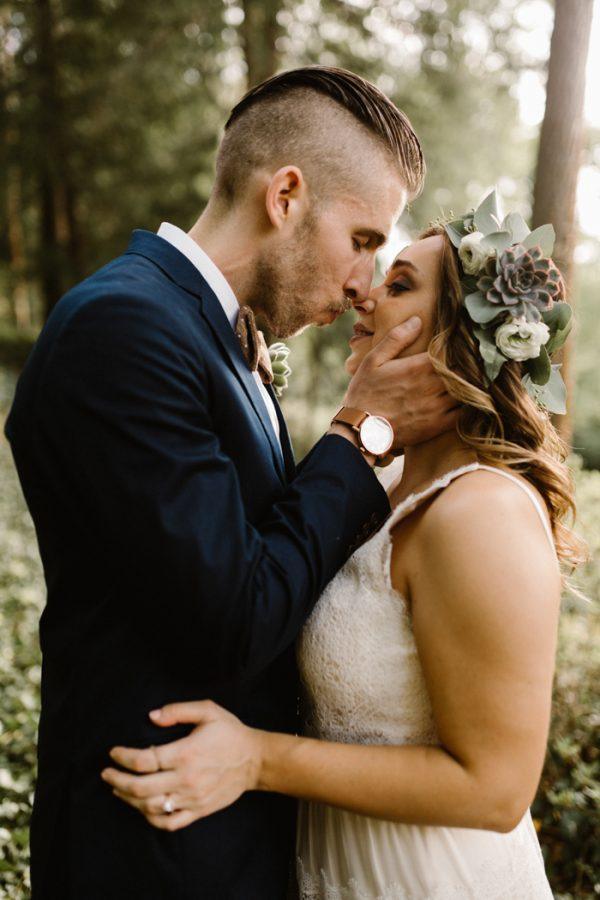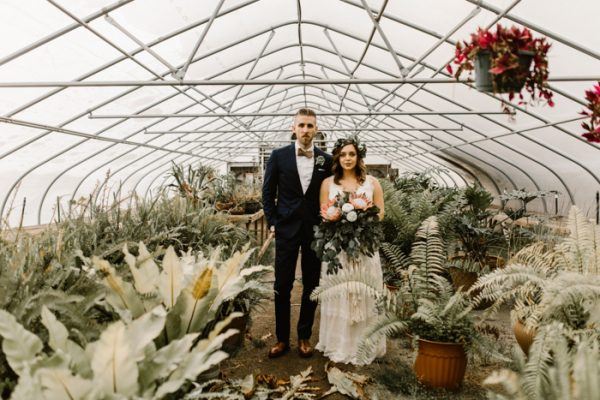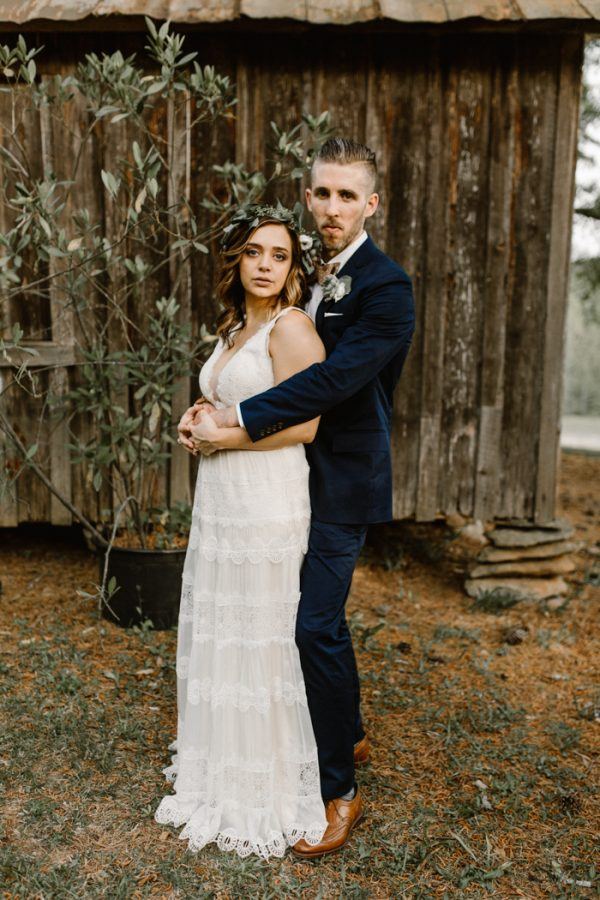 It was an amazing experience not only marrying my soulmate, but seeing our closest friends and family enjoy our wedding and appreciate all the little things we put into it. Make your wedding speak to who you are a couple. Try to avoid super trendy wedding details. You want to look back at your wedding, and think how timeless and classic it still is!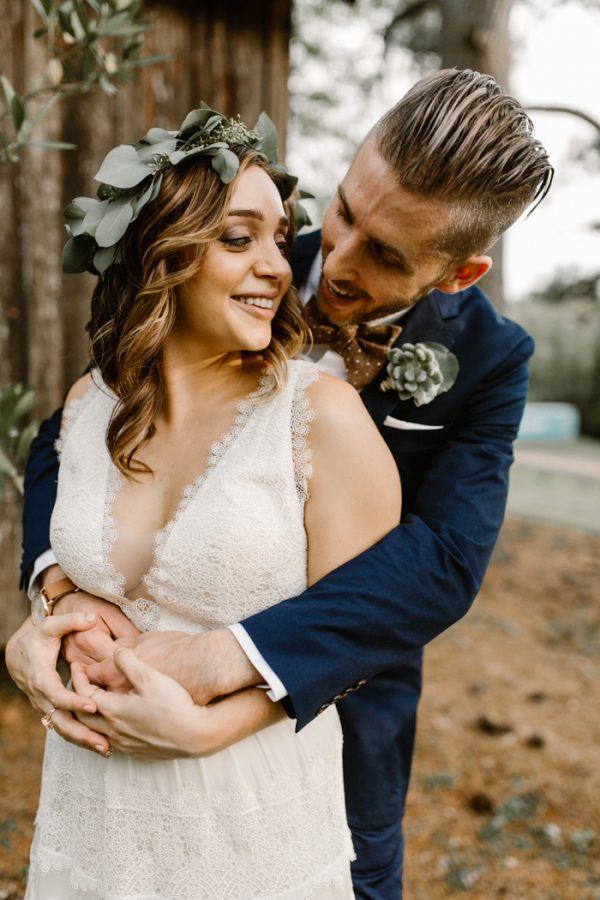 As a couple we both love to create, so we knew this style would allow us to put our personal touch on everything from the invitations/print, custom wall hangings/macrame weavings, personalized wedding favors, and writing our vows. We wanted all of our family and friends to look at our wedding and see a reflection of us and our personal style. I personally made our wedding favors of succulent & cacti planters. These were made from plaster, using silicone shot glass molds, and tempera paint for coloring the plaster. I also made all of our reception centerpieces by scouring every TJ Maxx and Marshall's in the Atlanta area for brass terrariums, using them to plant over 300+ succulents and cacti of various sizes and species.

I also love to make wall hangings, so I made custom hangings for our reception tent backdrops. They perfectly coordinated with our Boho vibe and we even have them hanging in our apartment now! I also wanted to stray away from the traditional rough wedding napkins and make my own. I bought cotton/linen napkins from Amazon and hand-dyed them all using Rit dye to match our wedding color palette. It was nice personal touch to our wedding tables!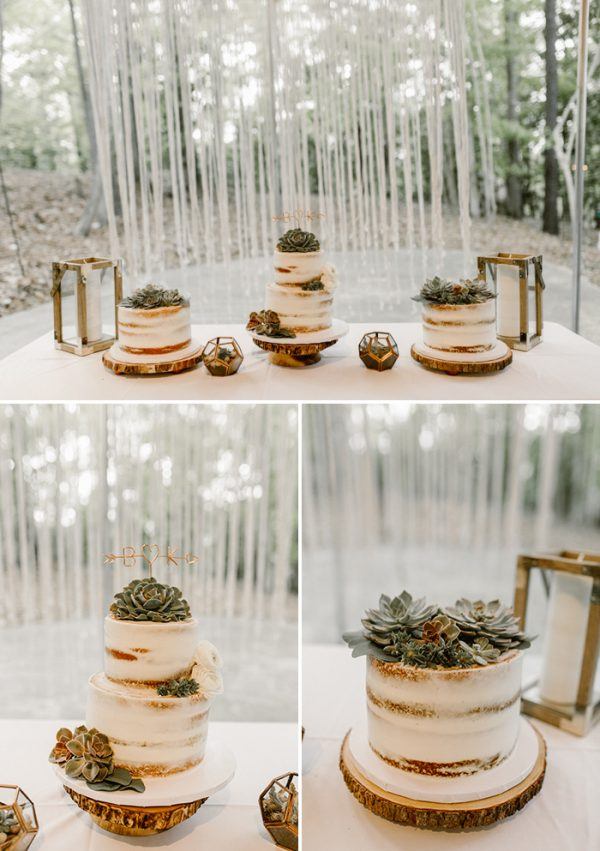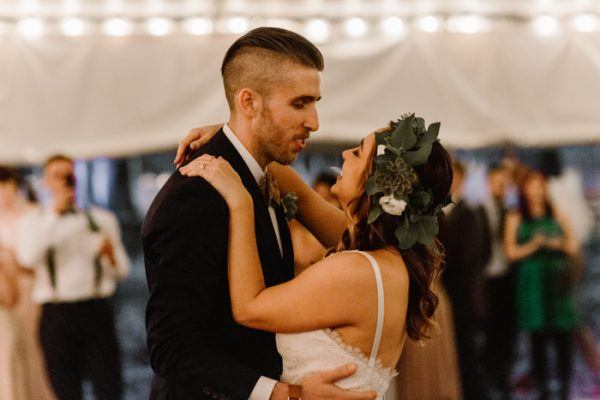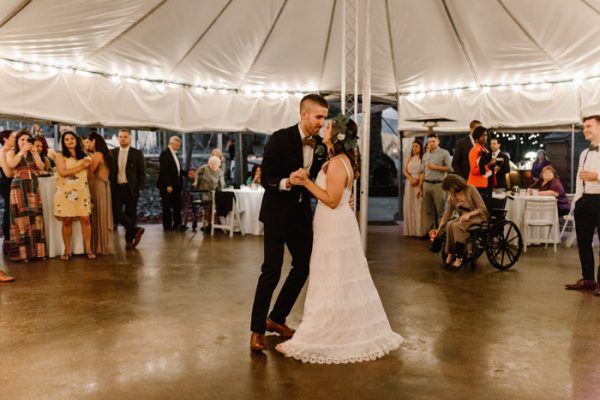 Congratulations to Kristin and Brian, and a special thanks to Junebug member Vic Bonvicini Photography for sharing their day with us. Love this Georgia couple's modern greenhouse wedding style? Check out this gorgeous Georgia greenhouse wedding inspiration at Hills and Dales Estate!