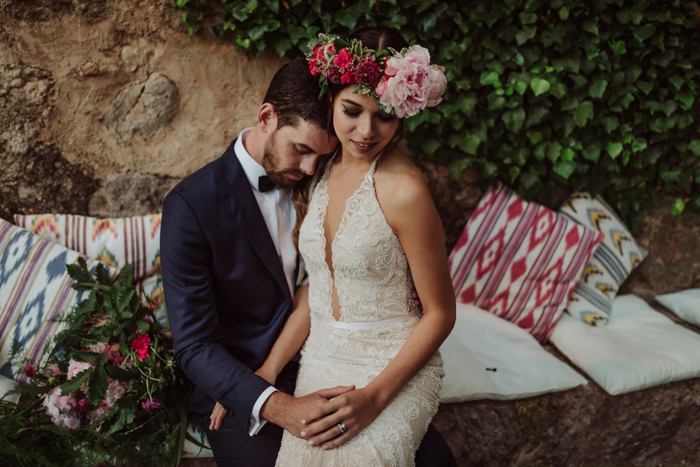 Marietta and Jose's destination wedding at Monnaber Mallorca felt like stepping straight into a fairytale! Their incredibly talented planner and florist from Mille Papillons helped the couple bring together the bohemian vibe of the woods with the elegance of an old-world villa using a palette inspired by the greenery of the Spanish landscape and brilliant pops of pink bougainvillea in every nook and cranny. Marietta also channeled woodland-bohemia vibes with an intricate lace gown from Ecliptic Isla and flower crown that matched the rest of the decor. From forest ceremony to garden reception, HUMÀ 06 was there to capture every romantic moment of this gorgeous Mallorca wedding!
The Couple:
Marietta and Jose
The Wedding:
Monnaber Mallorca, Spain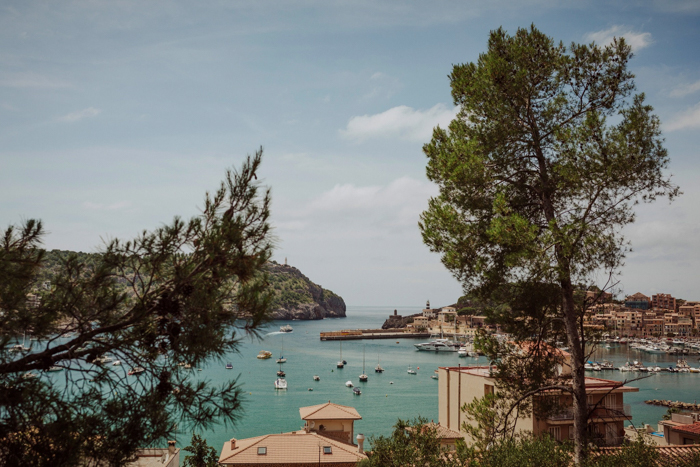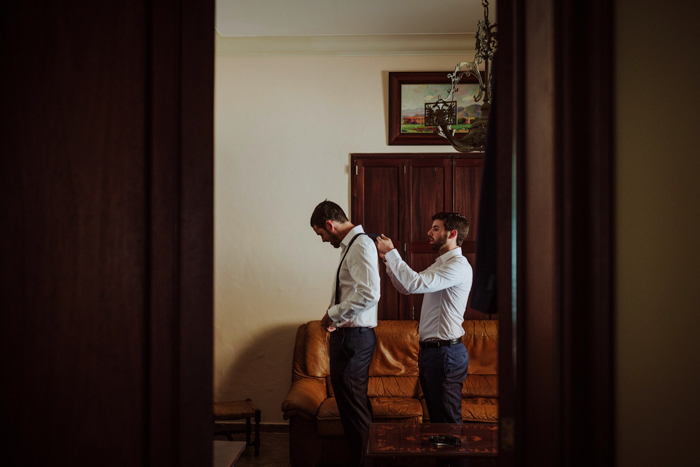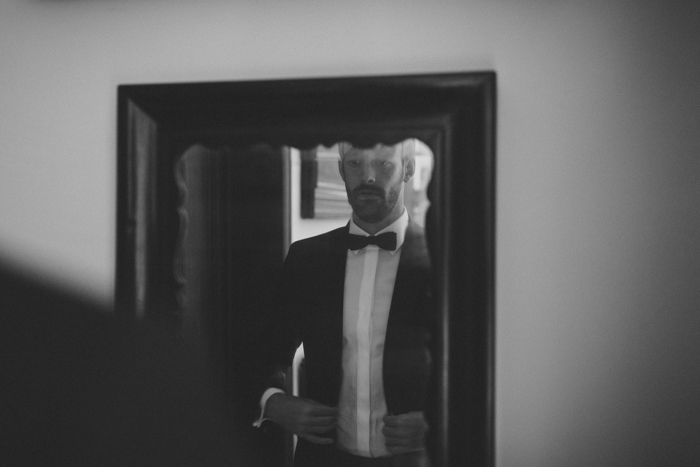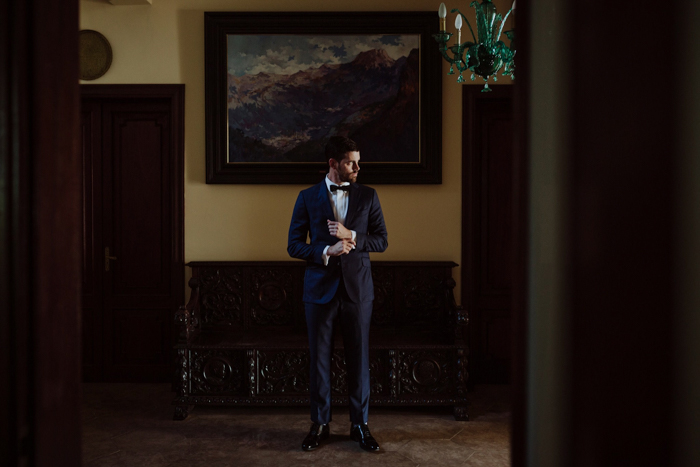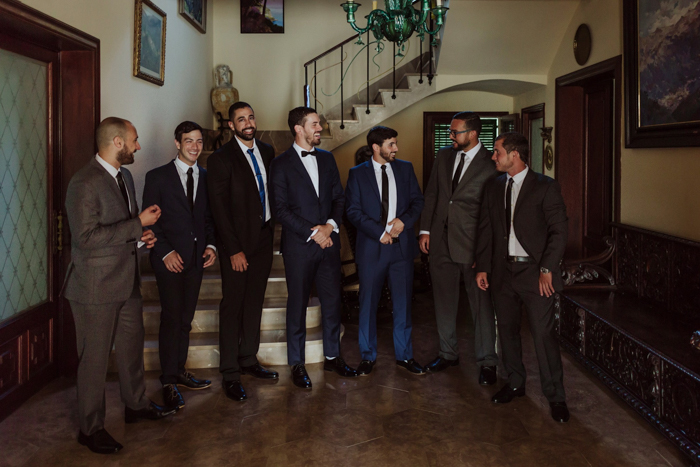 When we started planning our wedding, we knew that we wanted to do something very unique, something different from the weddings people usually do in Puerto Rico. Since Spain is our favorite country, we decided to celebrate our wedding there, capturing the essence of the Spanish culture that we love so much. Because Jose's uncle owns a house in Soller, we decided that Mallorca was the special place for our wedding as Jose visited the house for a few summers and remembers the island fondly.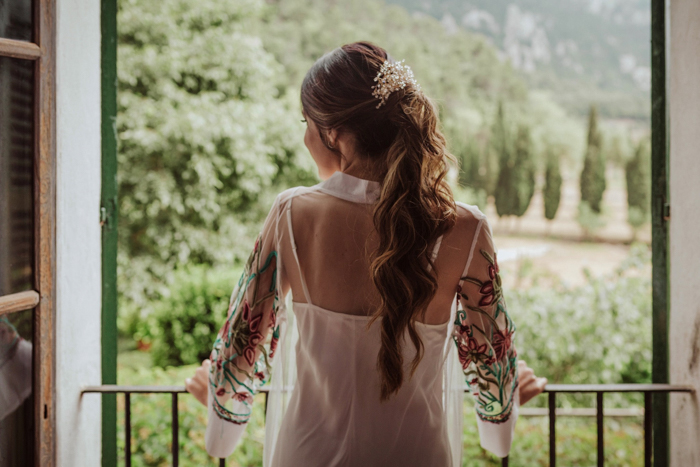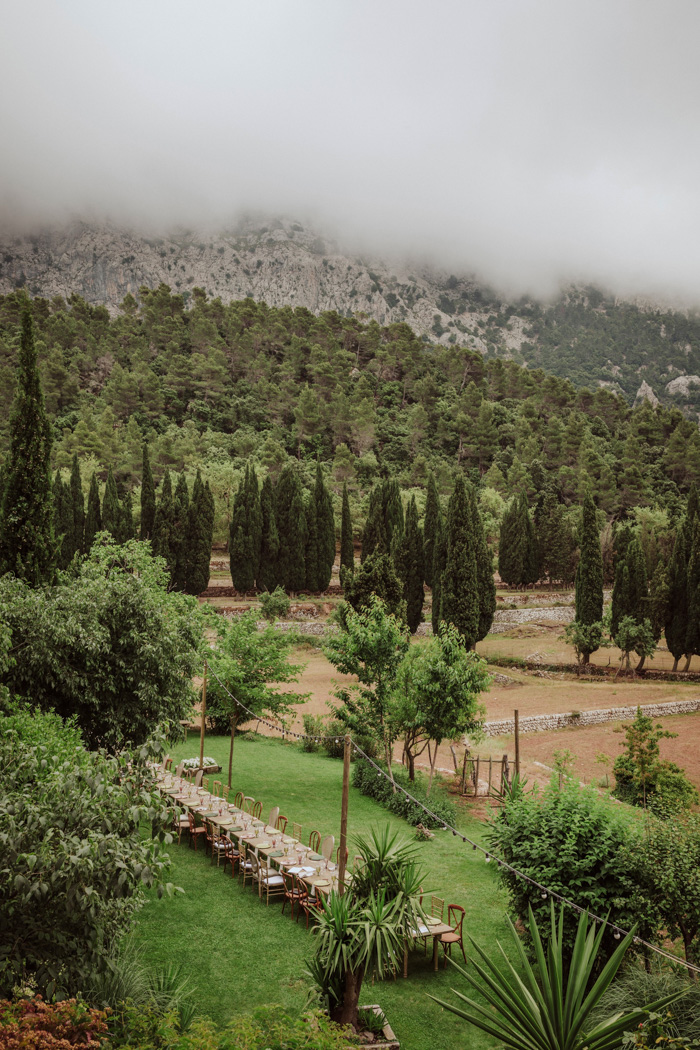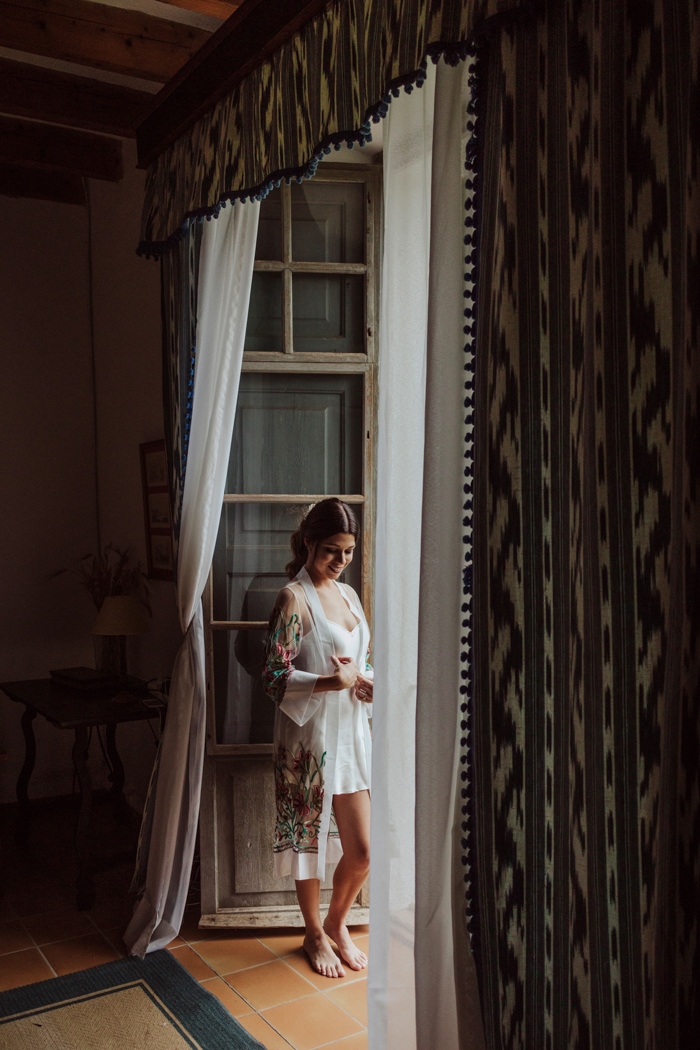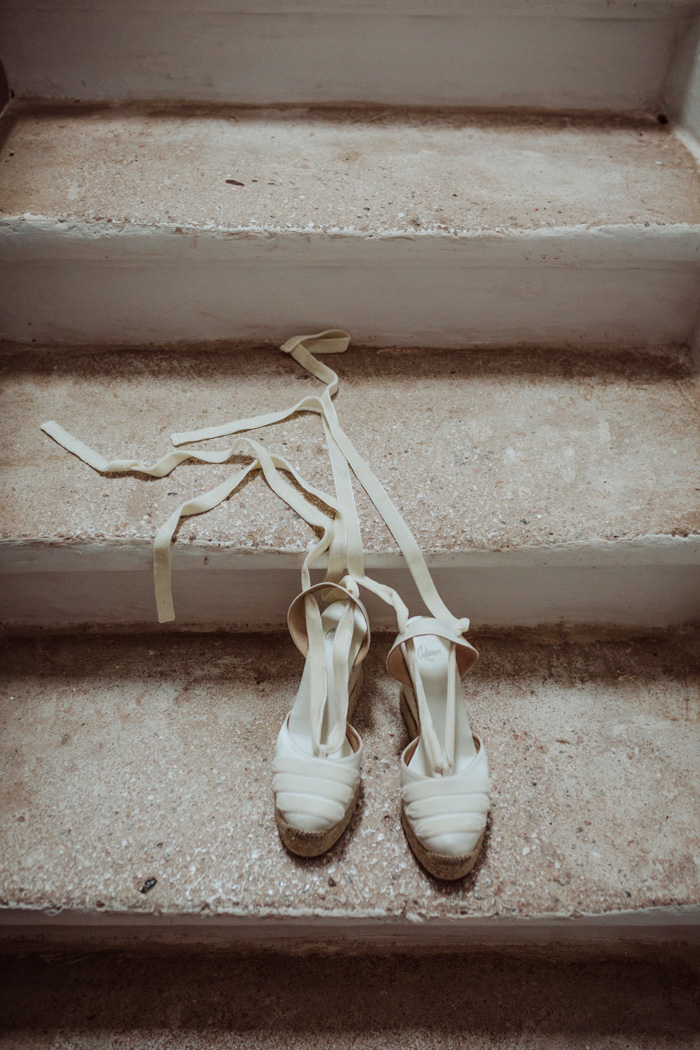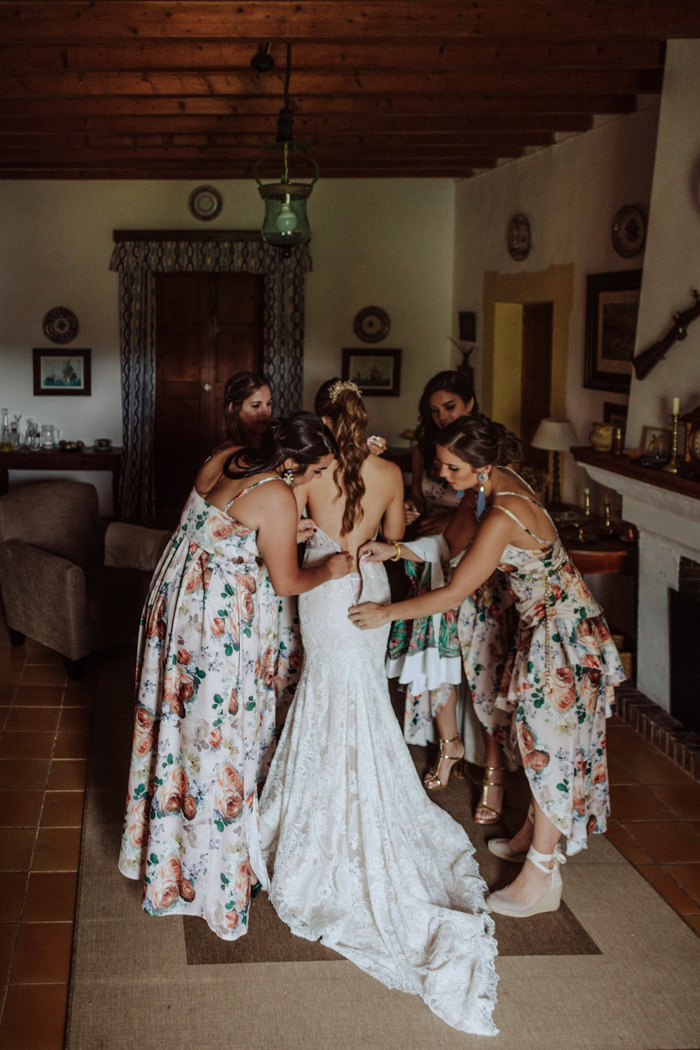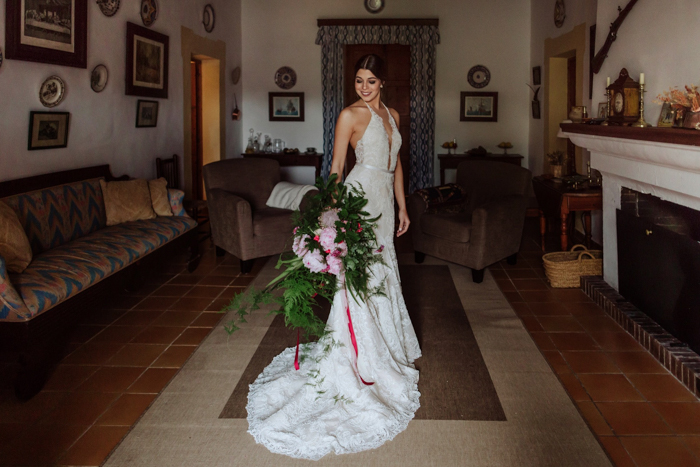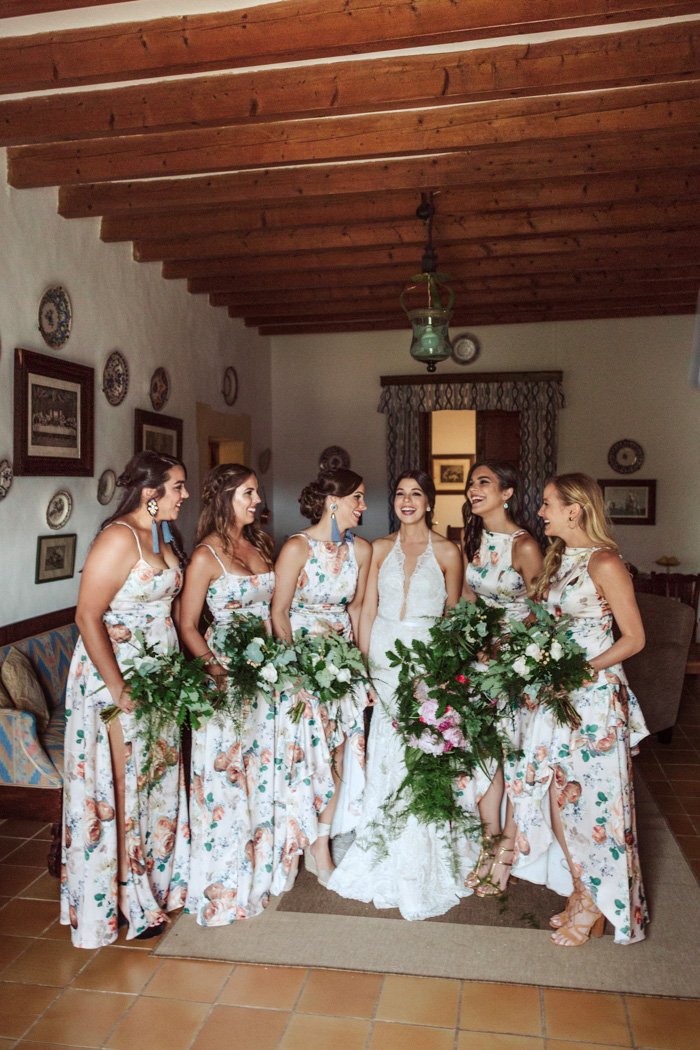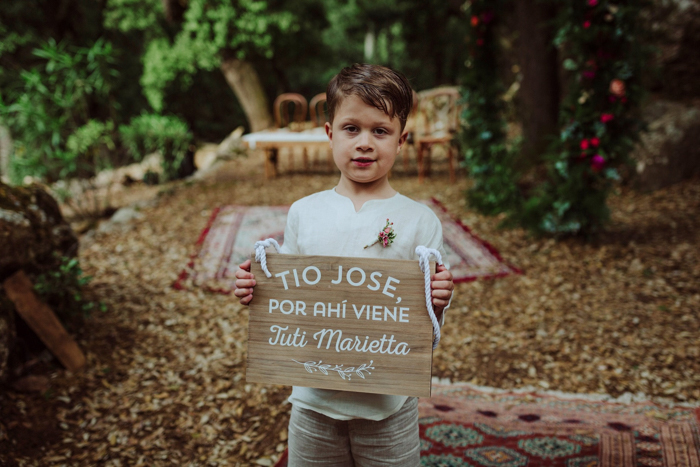 We have always loved an eclectic style with a little bit of boho chic. We wanted the wedding to seem as if we took vintage furniture from the inside of the finca and placed it outside. That was why we placed different kinds of chairs in a big, long wooden table with uncoordinated plates and also we included lounge areas with rustic furniture next to a chimney. We wanted the style of the wedding to appear as if the decoration wasn't coordinated but in fact, there was harmony between the decoration selected.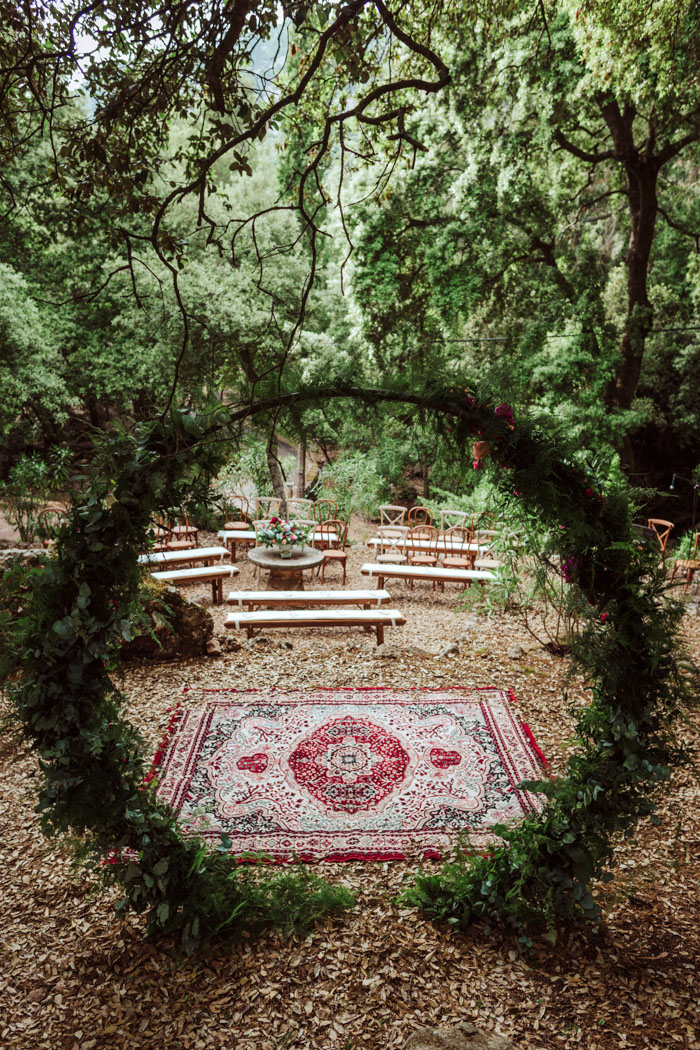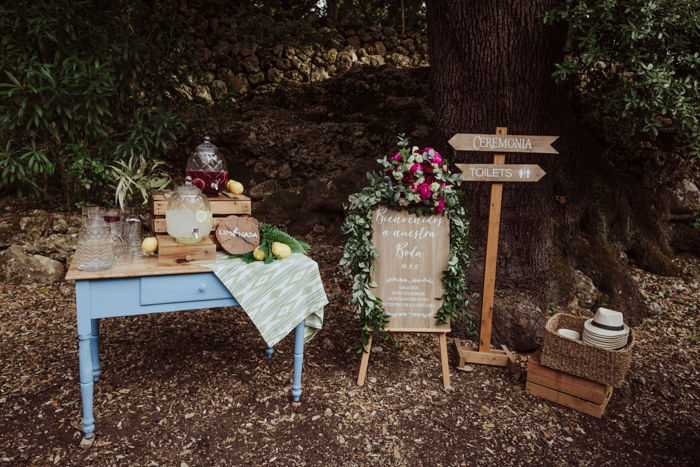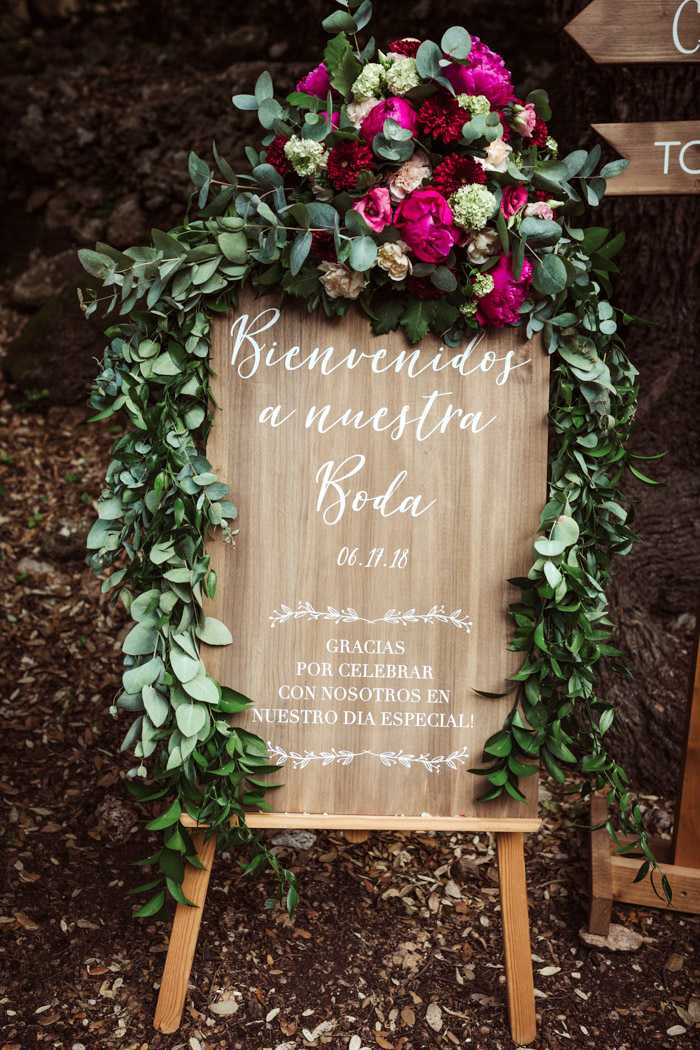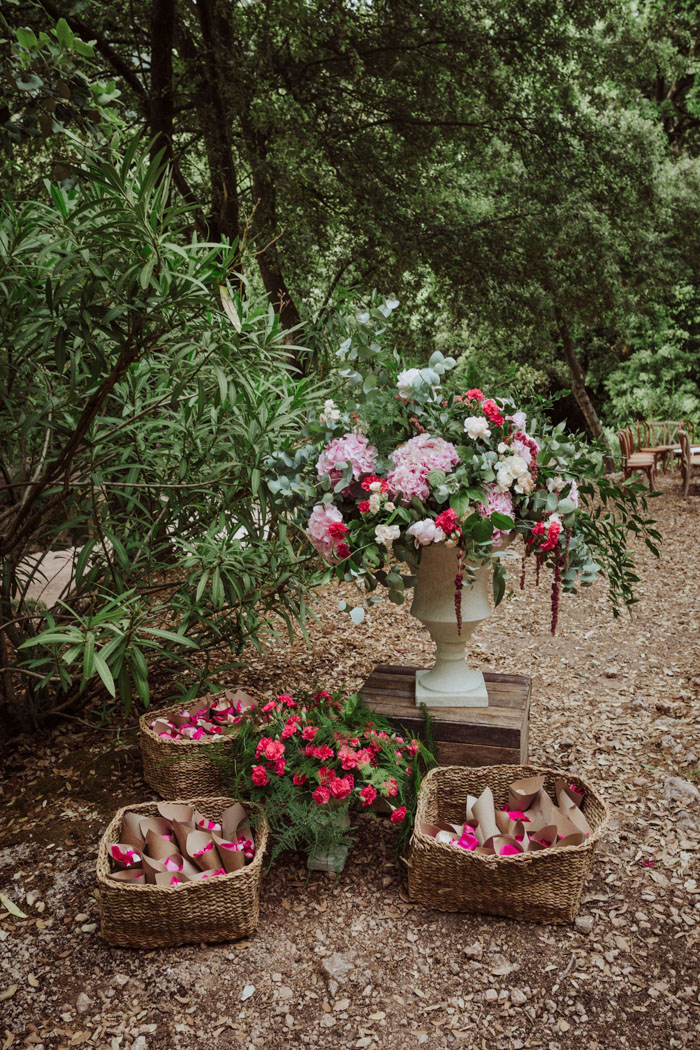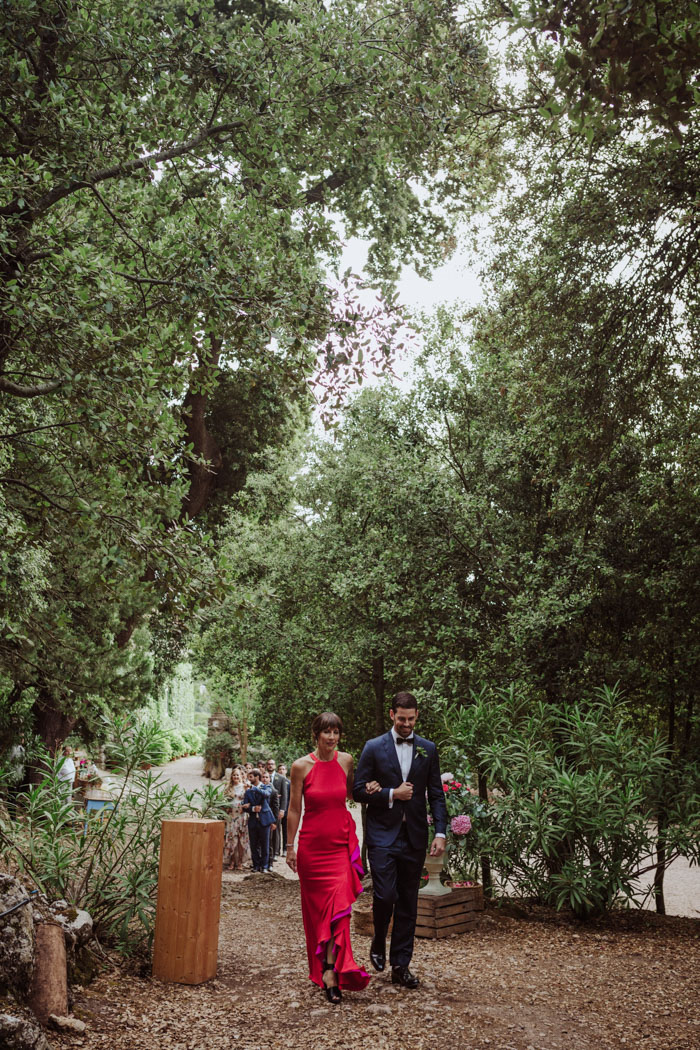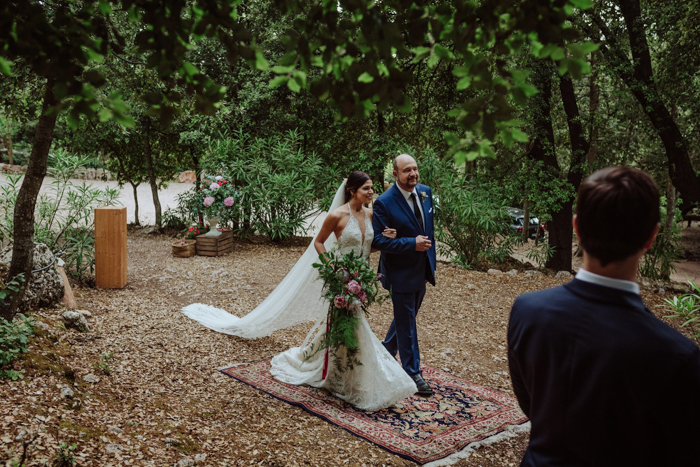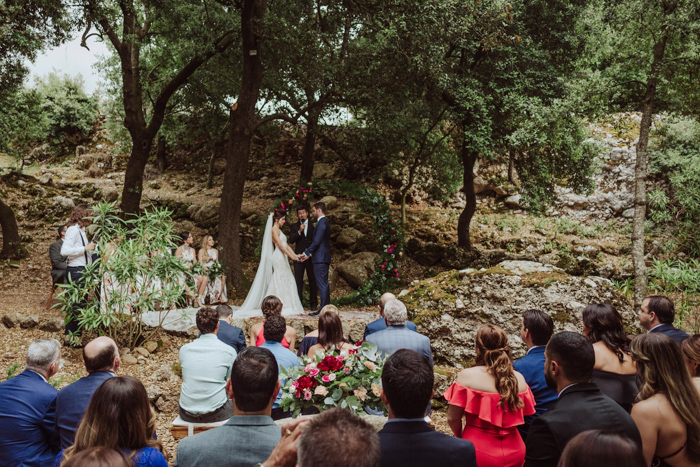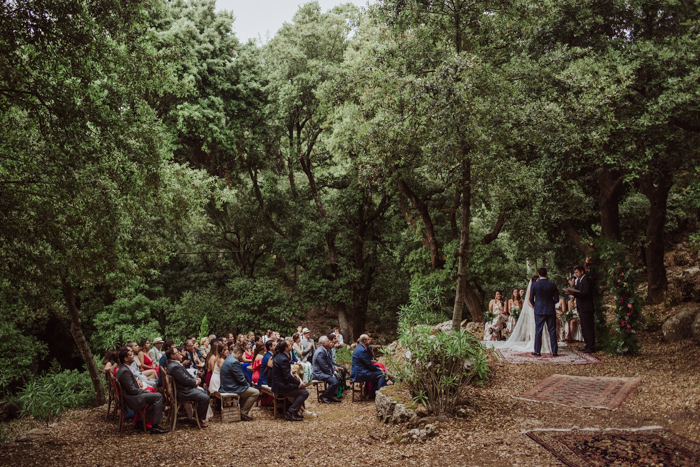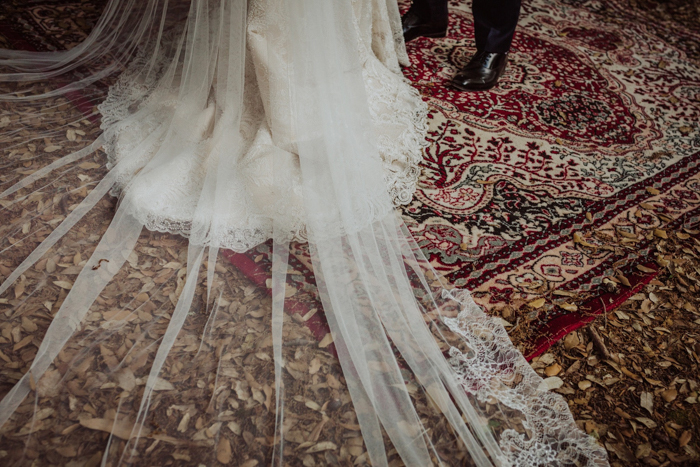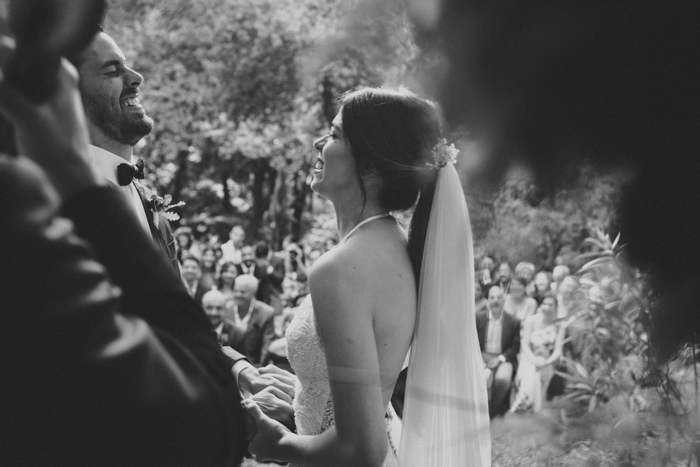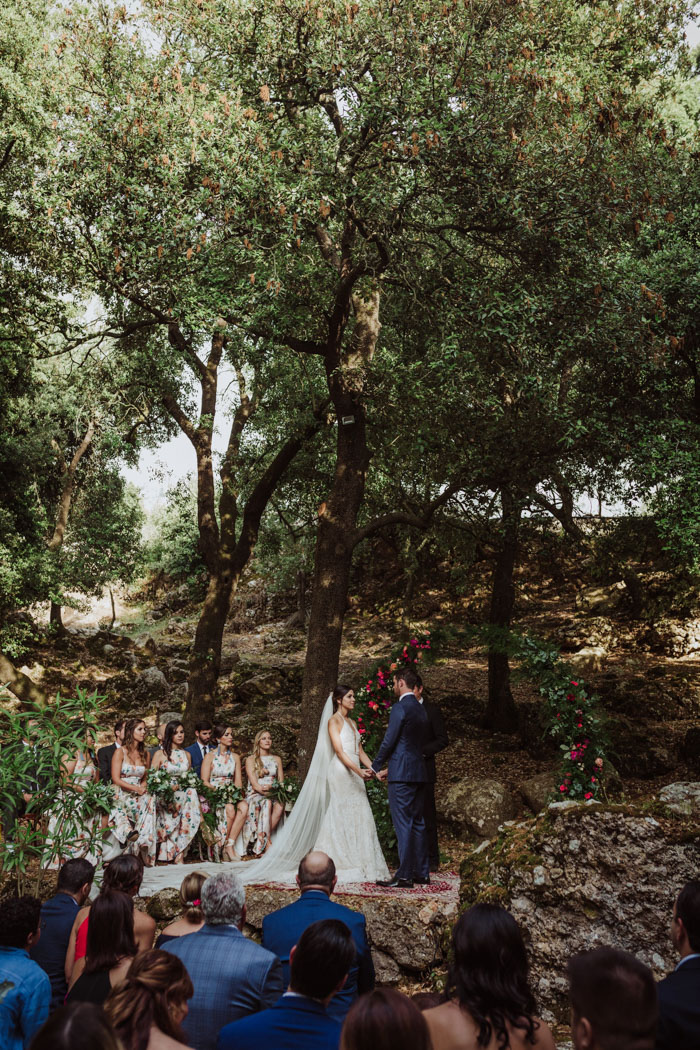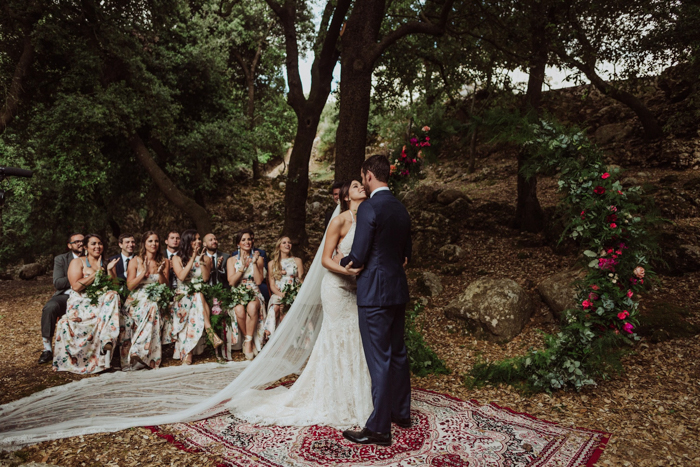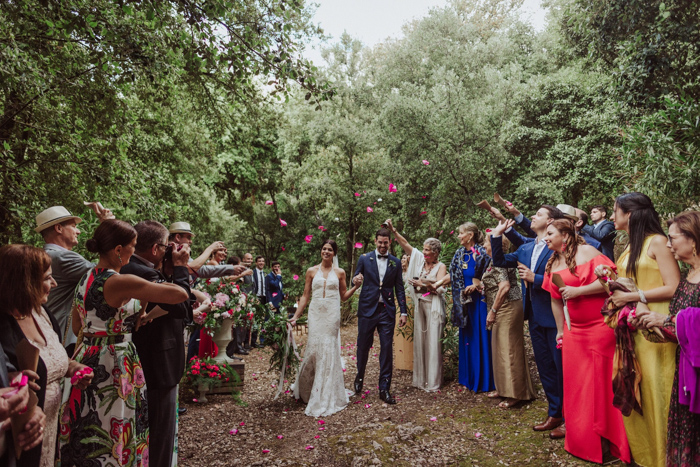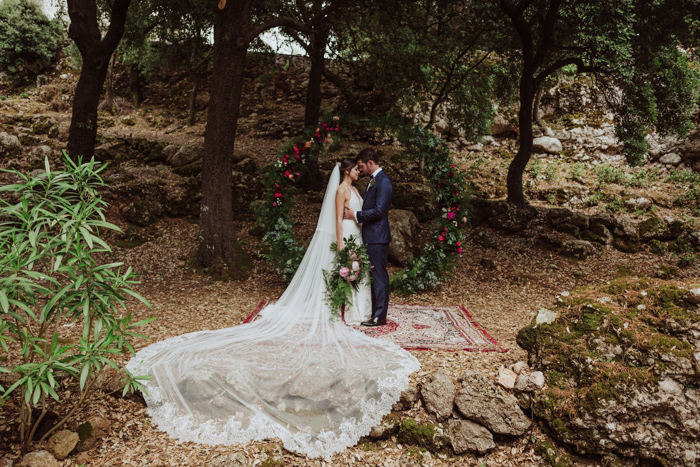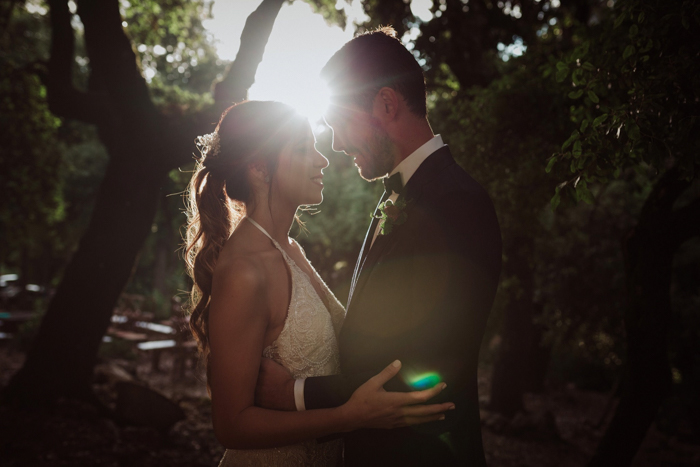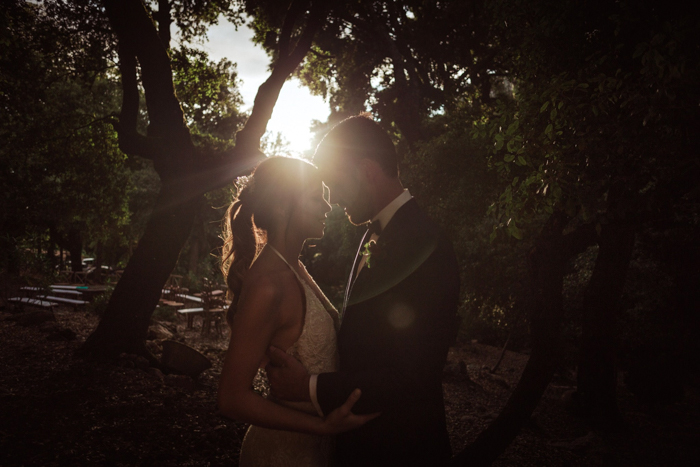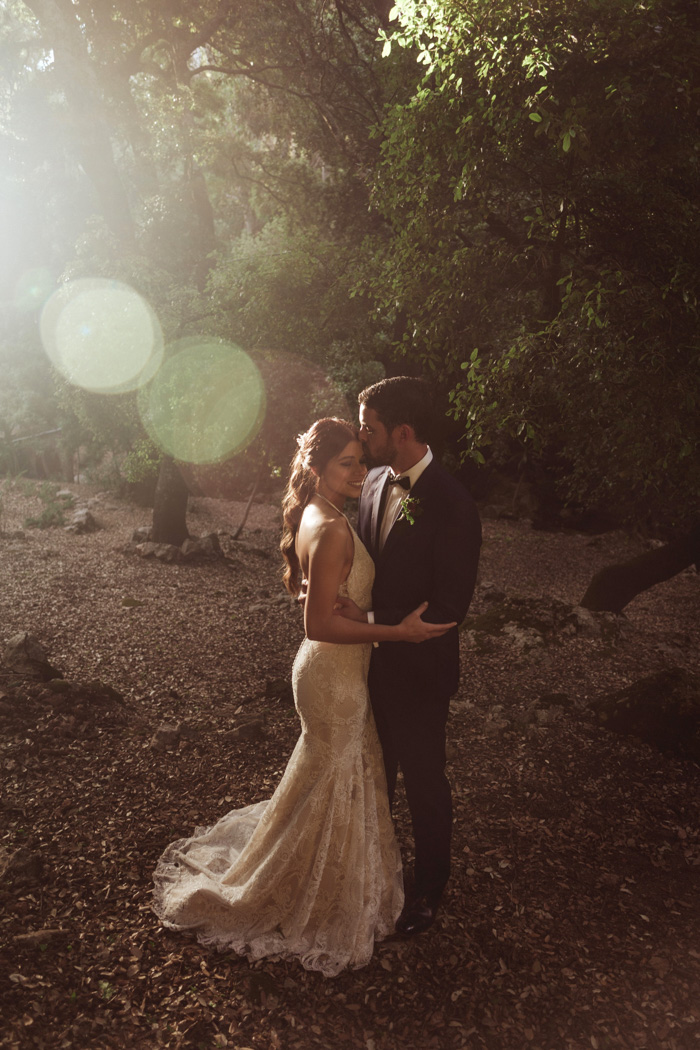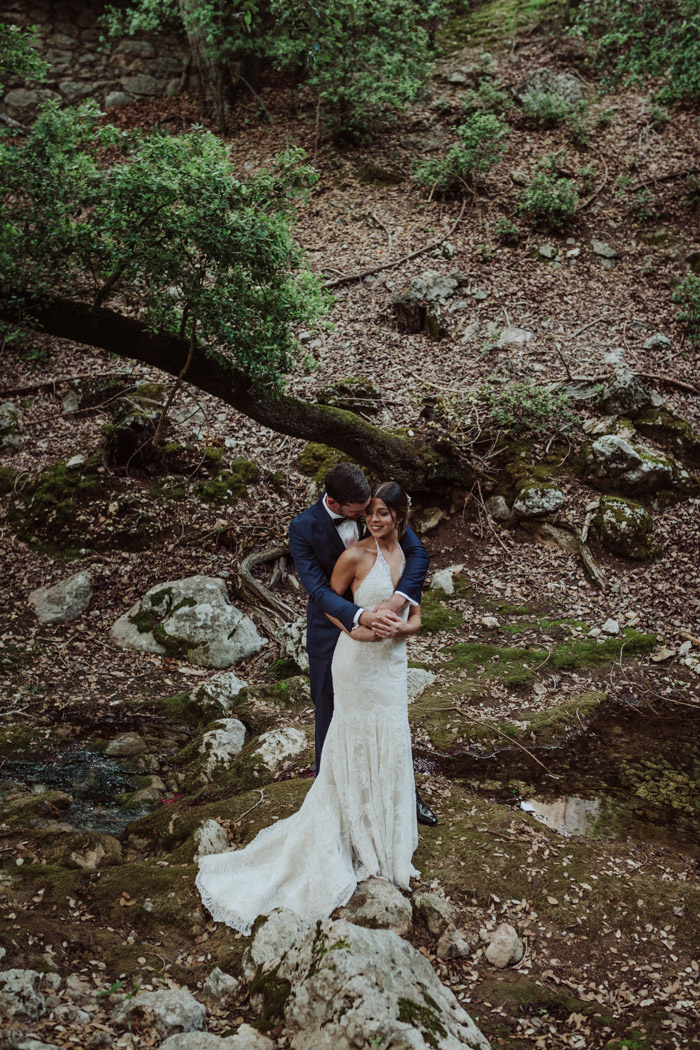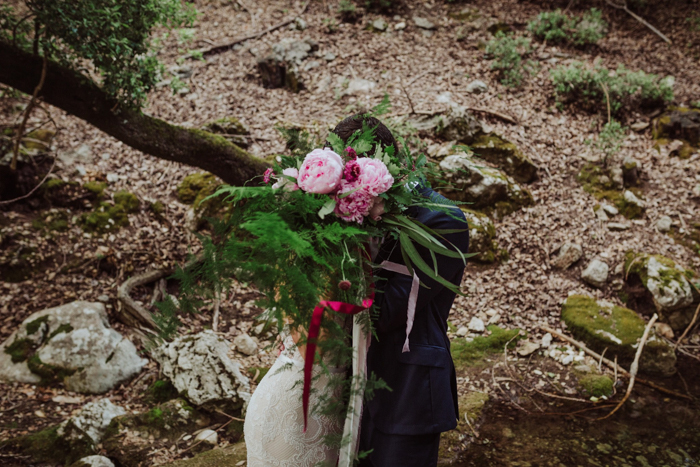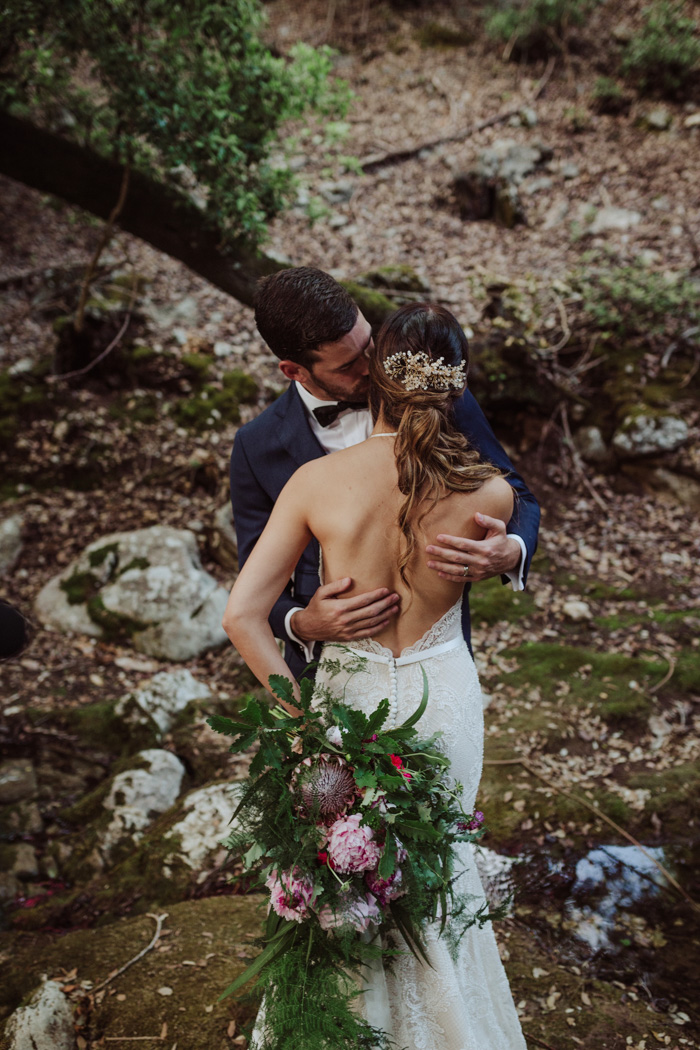 There are so many good feelings and memories, embraced by the ones we love most. We're so grateful to have experienced one of the best days ever with our family and close friends in the magical island of Majorca. It was the perfect combination of sharing, kindness, and spreading love between each other!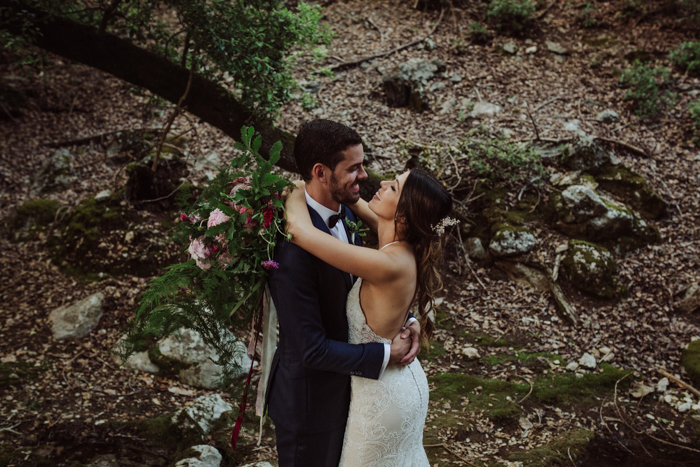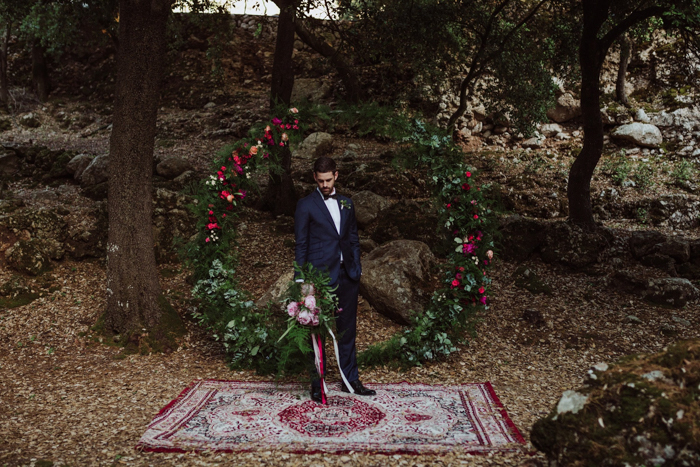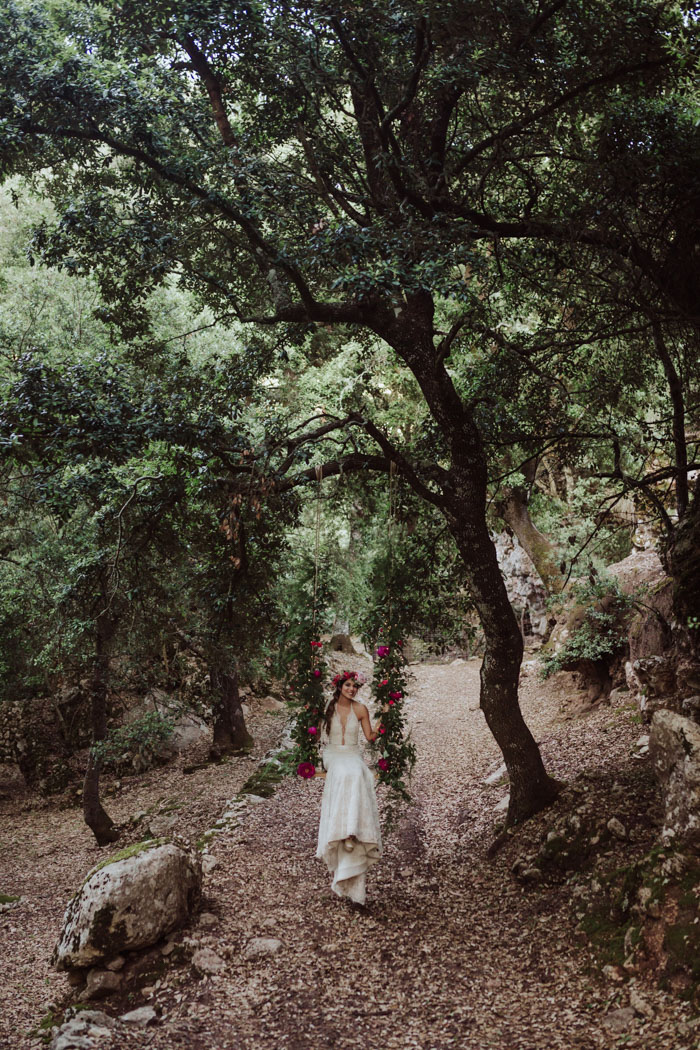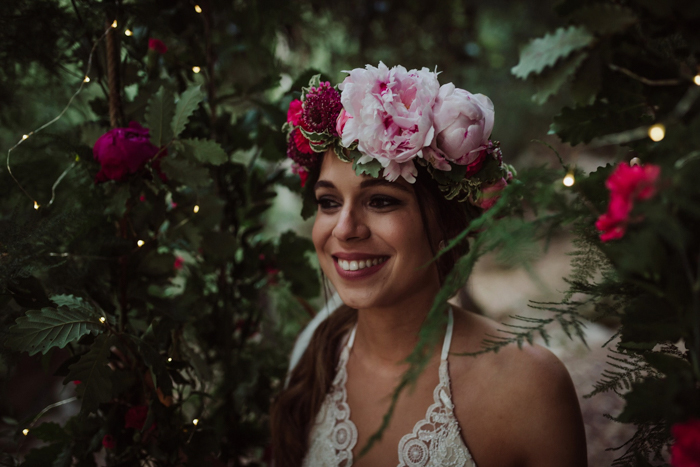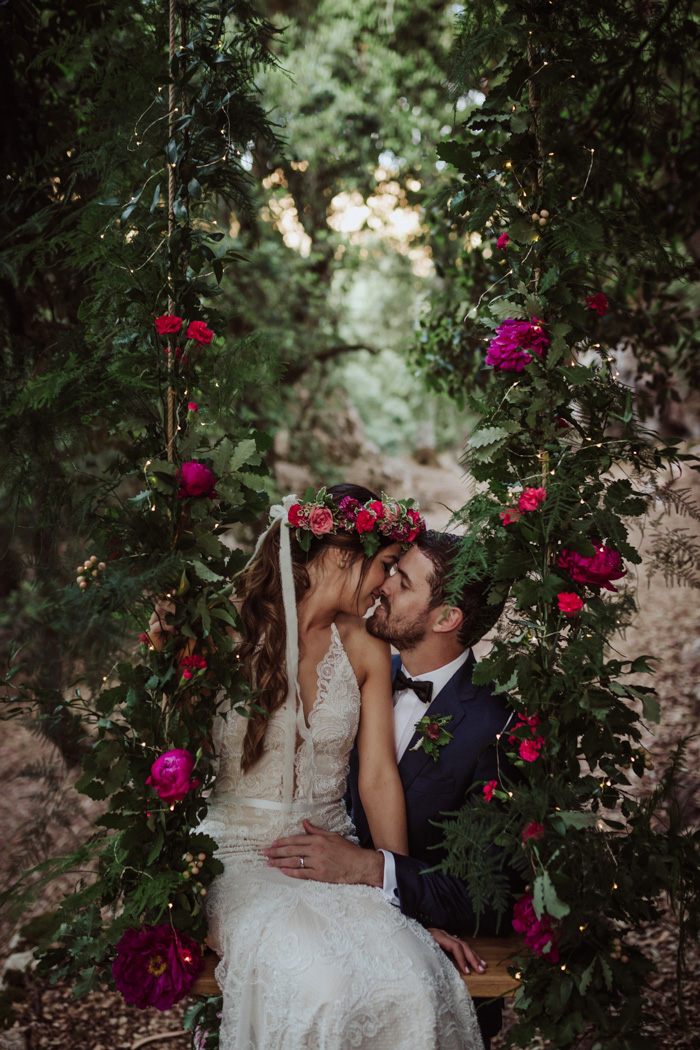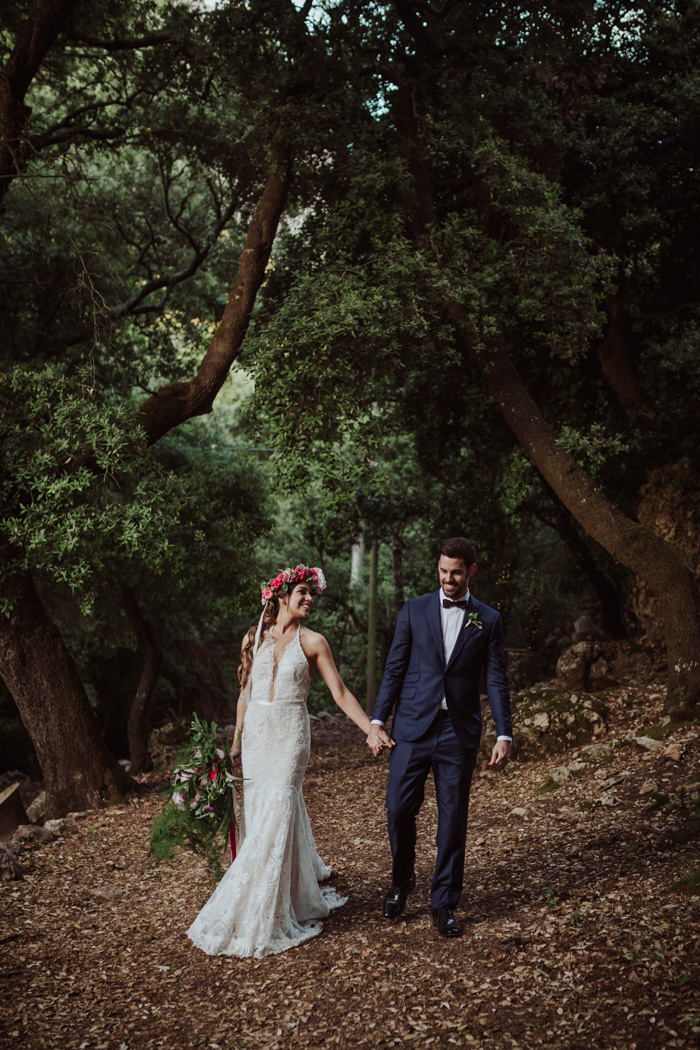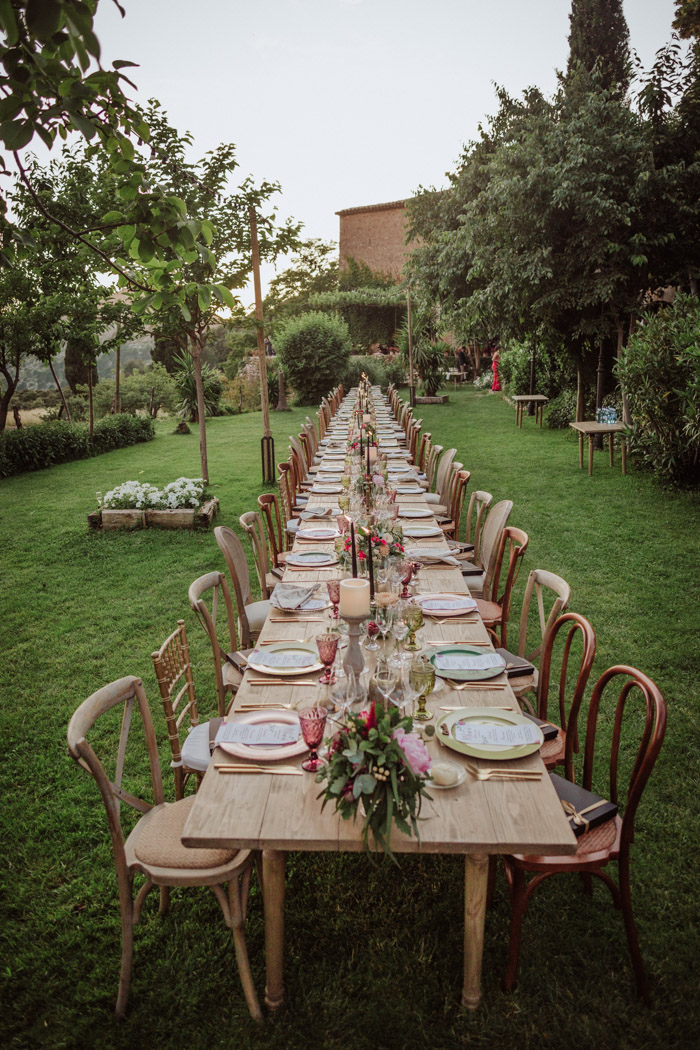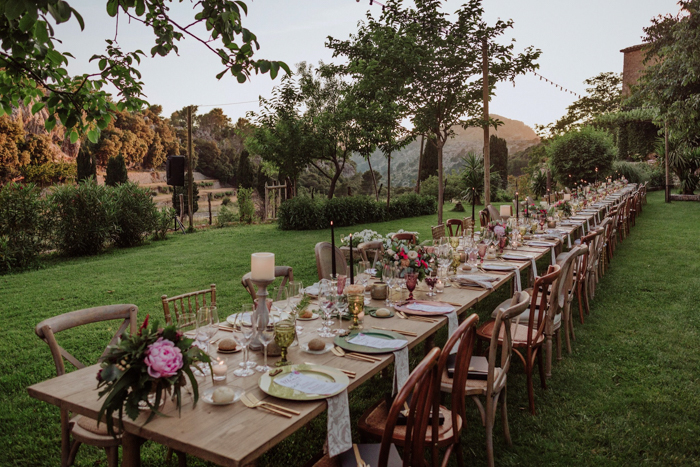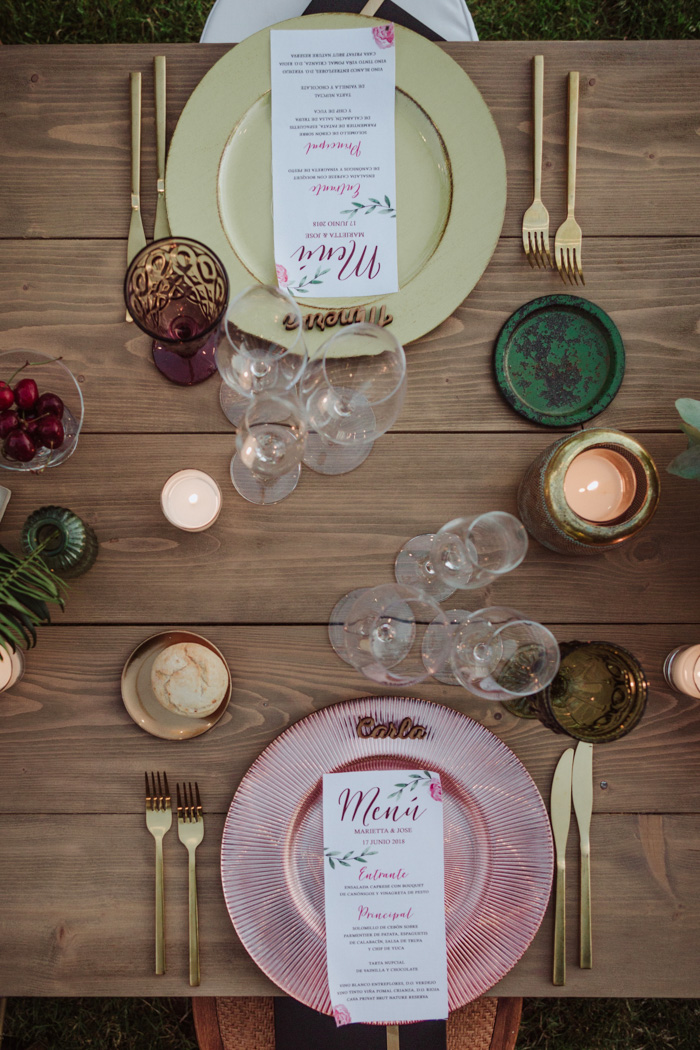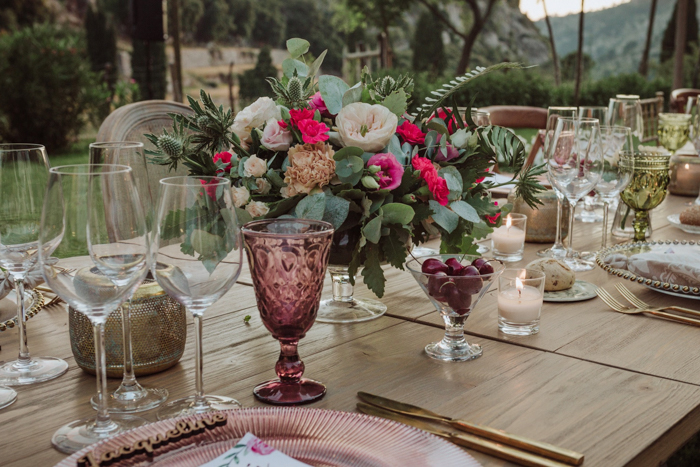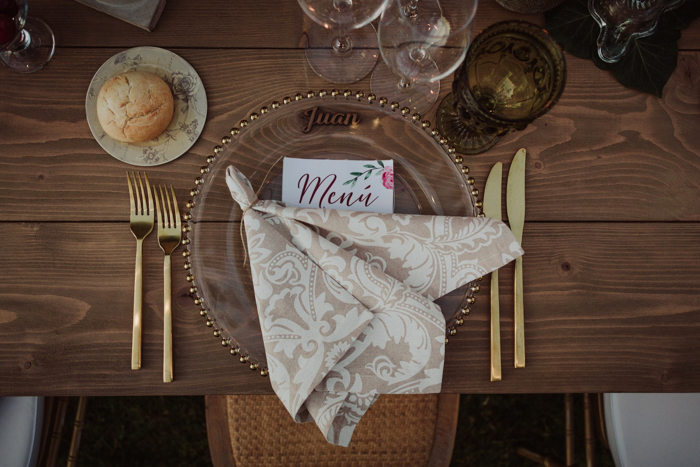 Think outside the box and have the wedding of your dreams! We knew that by doing a wedding so far from Puerto Rico, we would have to accept not having all of our loved ones there. But we also knew that we wanted a unique wedding with our favorite things, and that was what we got with a wonderful group of guests that could join us. Your wedding day is for you and your partner, and that is the only thing that matters!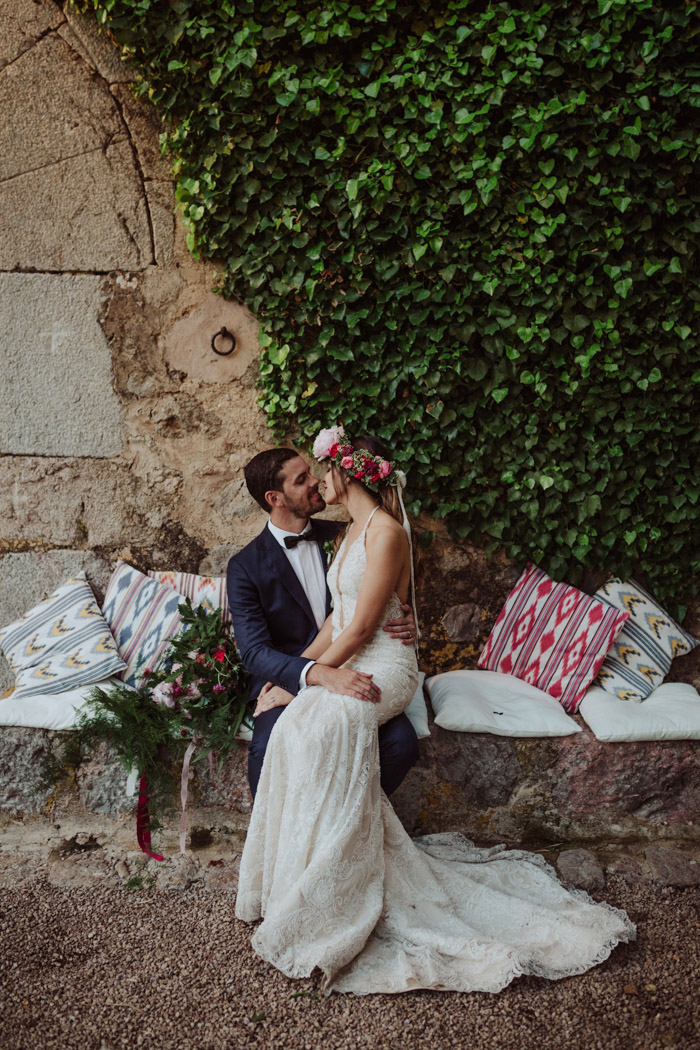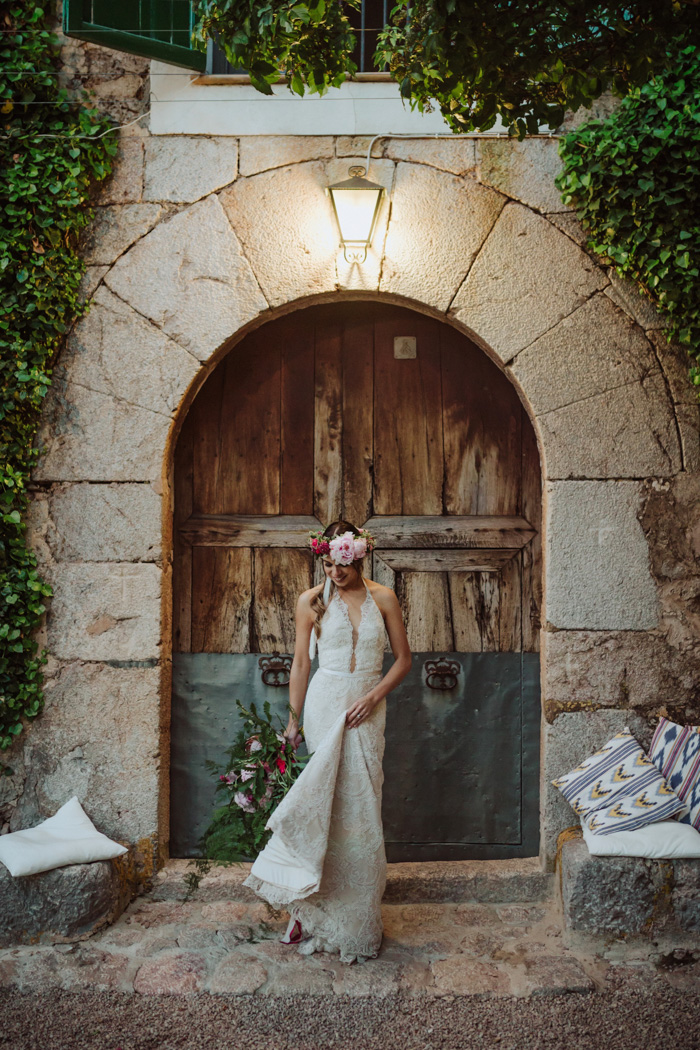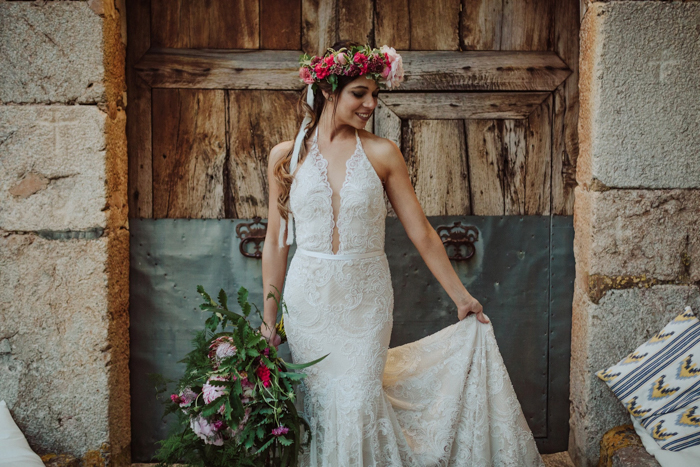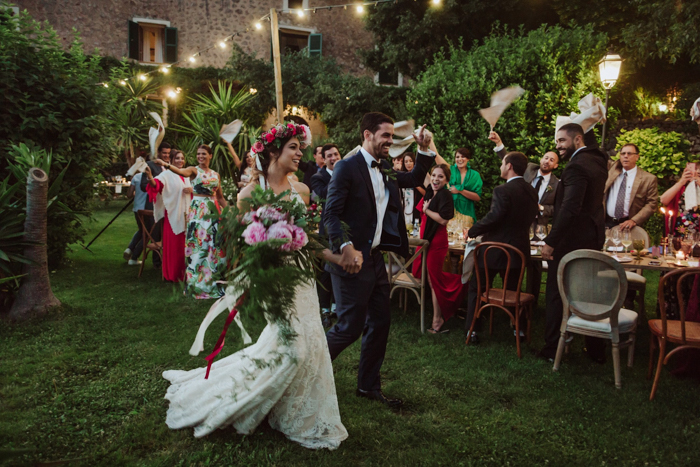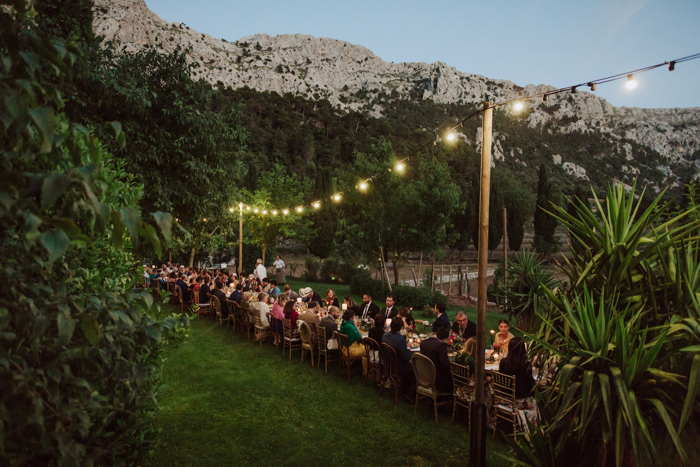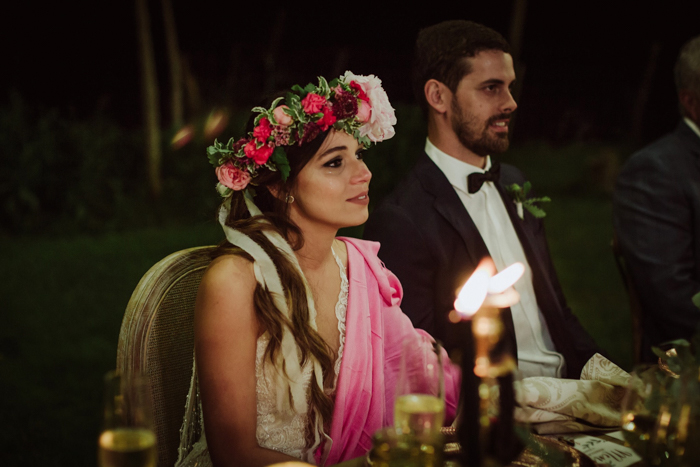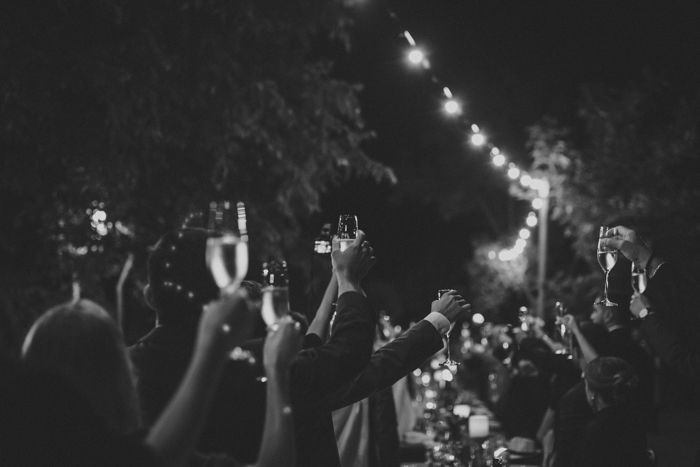 We wanted to have as much Spanish entertainment as possible. We booked Panela Productions for the entire weekend. Paco delighted us with all his talents, including a classical instrument trio, a flamenco guitar duet, a live band, and a DJ. Our wedding was celebrated on Father's Day in Puerto Rico and, as a gift to my father, I decided to dance with him to a famous song for daughters and fathers, "Mi Niña Bonita" by Vicente Fernandez. For the first dance, we selected our all-time favorite song, "Robarle Tiempo al Tiempo" by Café Quijano.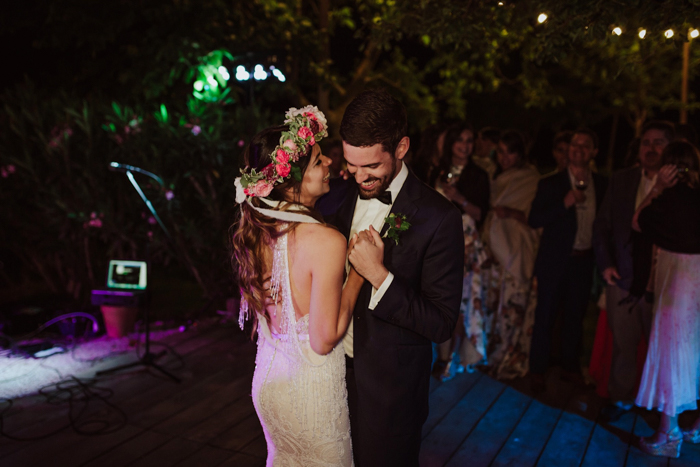 Congratulations to Marietta and Jose, and a special thanks to HUMÀ 06 for sharing this beautiful Monnaber Mallorca wedding with Junebug! Love this floral-forward decor? These 27 wedding floral installations will blow your mind!