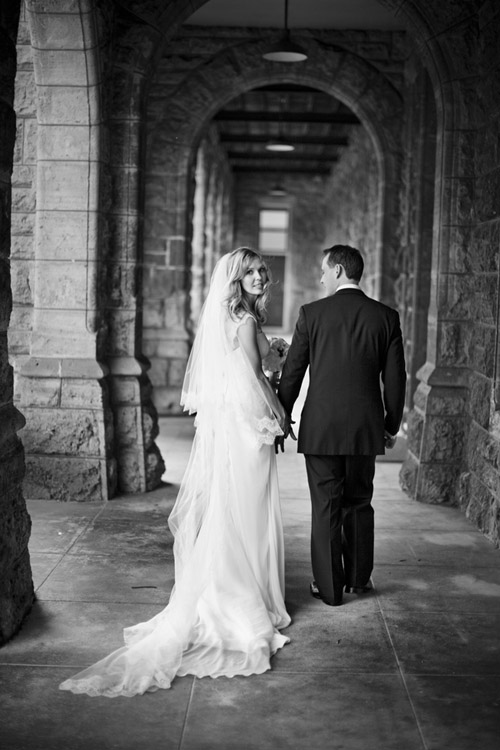 The couple: Fiona and Simon
The Wedding: 11.07.2010 – Indiana Modern Beach Bistro, Cottesloe, Australia
What three adjectives that best describe your wedding: Relaxed, fun, romantic.
What inspired your personal wedding style, and how did you incorporate your style and personalities into your big day? We wanted our wedding to be relaxed and personal, yet still honour the tradition and the commitment we were making to each other.
We chose a wedding team that we felt very comfortable with and had a lot of confidence in so that it wasn't stressful leading up to the day. We tried to focus on getting the atmosphere right rather than spending too much time focusing on a theme and the small details.
The venues we chose for our ceremony and reception reflected our personalities and what we wanted our wedding to be about. The ceremony was held in a beautiful old chapel and was performed by our family priest. The reception was held at Indiana's which sits right on the stunning Cottesloe Beach. It provided such a nice, beach-y, relaxed feel!

Looking back, what are the moments, decisions or memories that you love the most about your wedding? The ceremony was definitely the most special part of the day – it's what the day is all about! We loved sharing the day with so many of our family and friends and we loved having our little nieces, nephew and all our friend's children at the ceremony. They are a special part of our lives and it was lovely to have them there. A great moment was when we were announced into the reception. We had everyone standing in a circle around the dancefloor and we started dancing as soon as we arrived. All the guests joined us and it was a fantastic way to start the party.
We also had an amazing photographer Natasja Kremers who did a fantastic job in really capturing in photos what the day was all about; love, family and friends.
Color palette: Blush pink, cream, blue-gray.

The Wedding Team:
Photographer: Natasja Kremers Photography
Ceremony Venue: St. Michael the Archangel Chapel
Reception Venue: Indiana
Invitation Designer: Becca Designs & Photography
Florist: Natural Art by Rebecca Grace
Cake: Takes the Cake
Wedding dress: Pallas Couture
Hair: Nicole Forde
Make-up: Andrea Hendroff
Thank you so much Fiona and Simon! What a beautiful wedding!
To find more inspiration for your our personal wedding style, don't miss our new wedding image gallery!
All images above by Natasja Kremers Photography