A few days ago I bid the hustle and bustle of New York City adieu and am excited to be back to share all the wedding dress details I saw during the Fall 2014 Bridal Market! This week I'll show you the hottest new bridal trends of the season, plus, we're debuting our brand new Wedding Dress Galleries! Click on over to our Wedding Dress section to see the full collections from all your favorite designers. I'm telling you, we've got wedding dresses galore, with more being added every day.
One of the biggest trends on the runways this season are blush, peach and pink wedding dresses! From soft, delicate shades of blush in the collection of sartorial goddess Monique Lhuillier to the subtle peach undertones of Lazaro and Jim Hjelm to the deeply saturated pinks in the famously daring bridal collections of Vera Wang, there's a little something for every bridal style.
Pale pink wedding dresses from Monique Lhuillier's Fall 2014 Bridal Collection…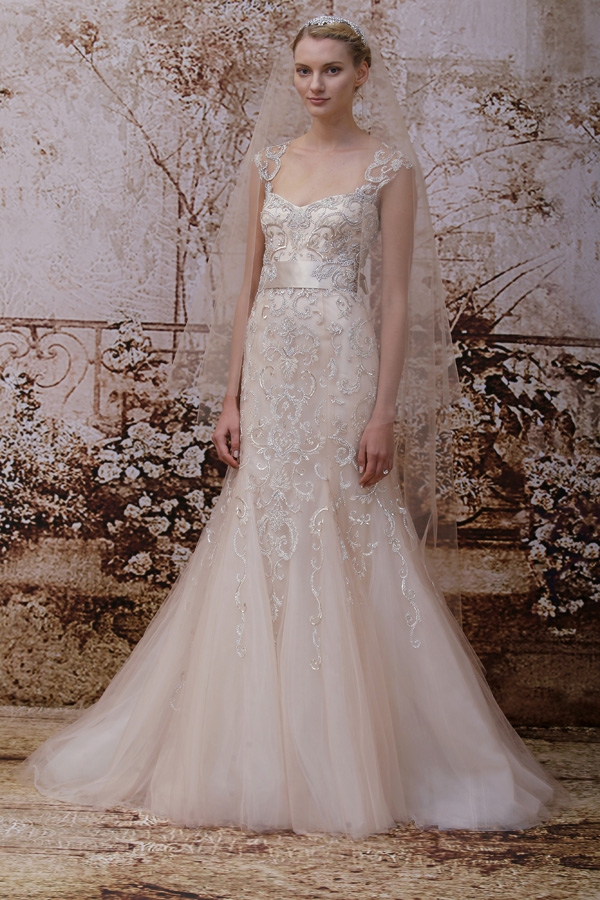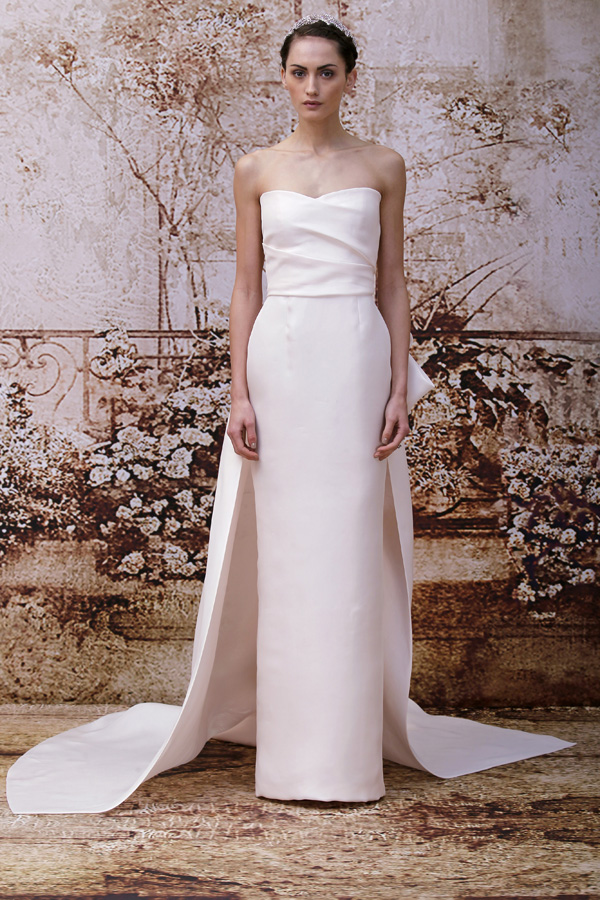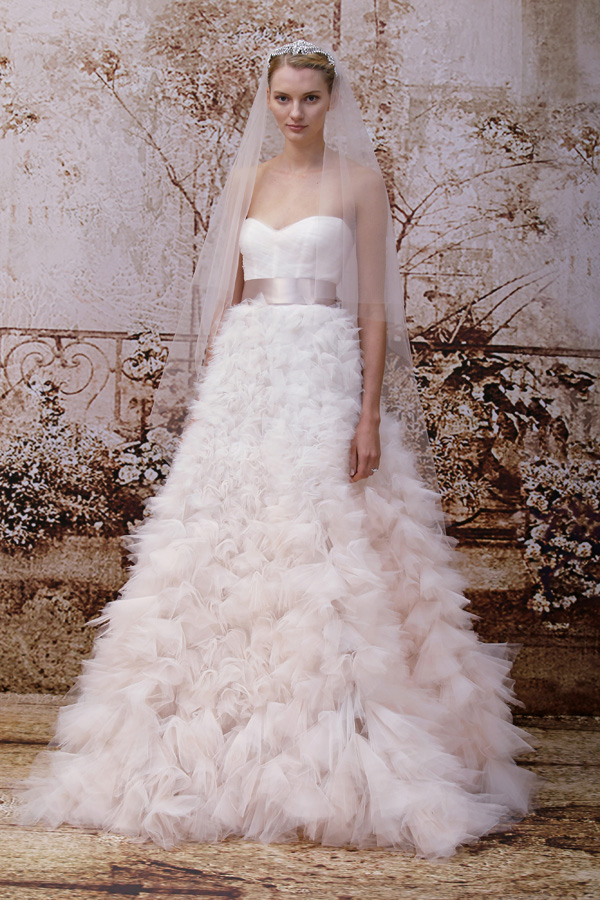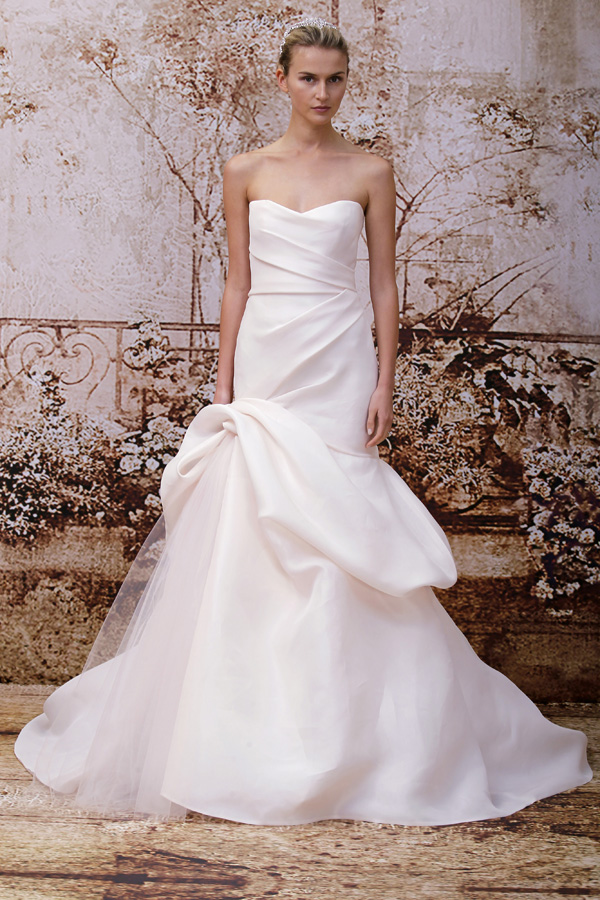 Soft peachy-pink wedding dresses from Lazaro's Spring 2014 Bridal Collection…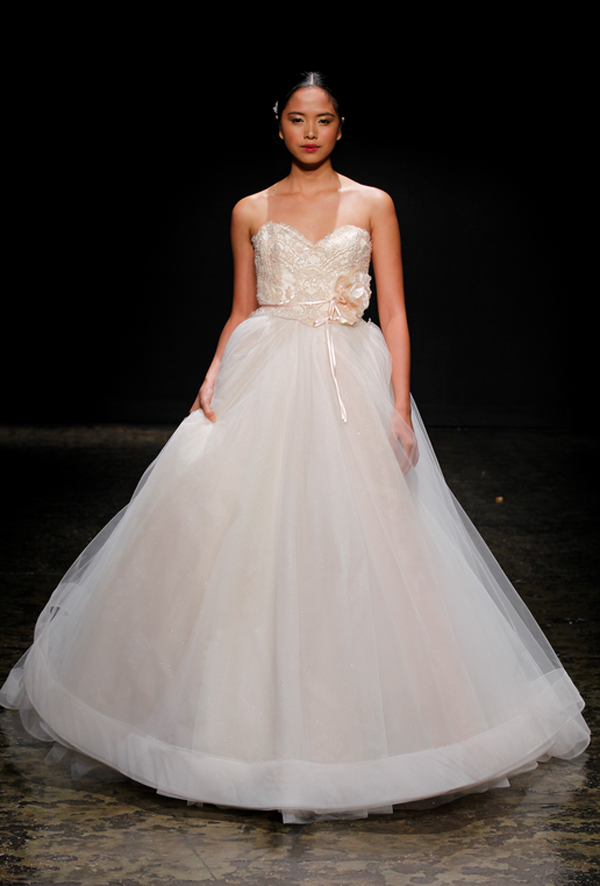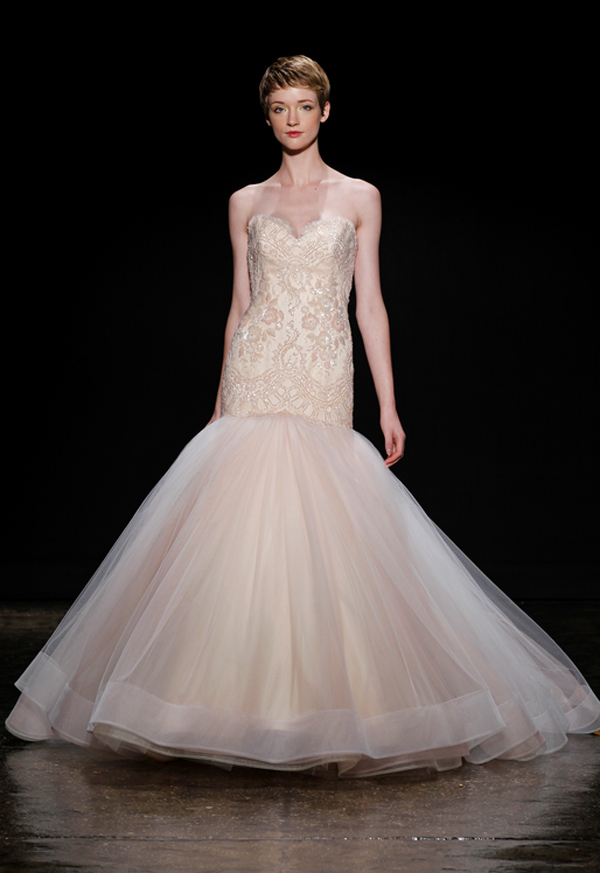 Creamy peach wedding dress from Jim Hjelm's Spring 2014 Bridal Collection…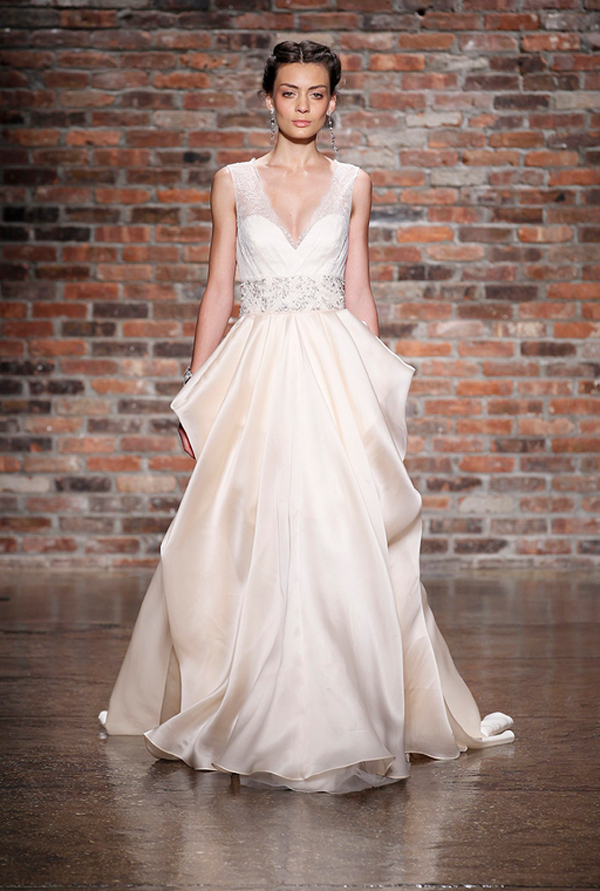 All shades of pink wedding dresses from Vera Wang's Fall 2014 Bridal Collection…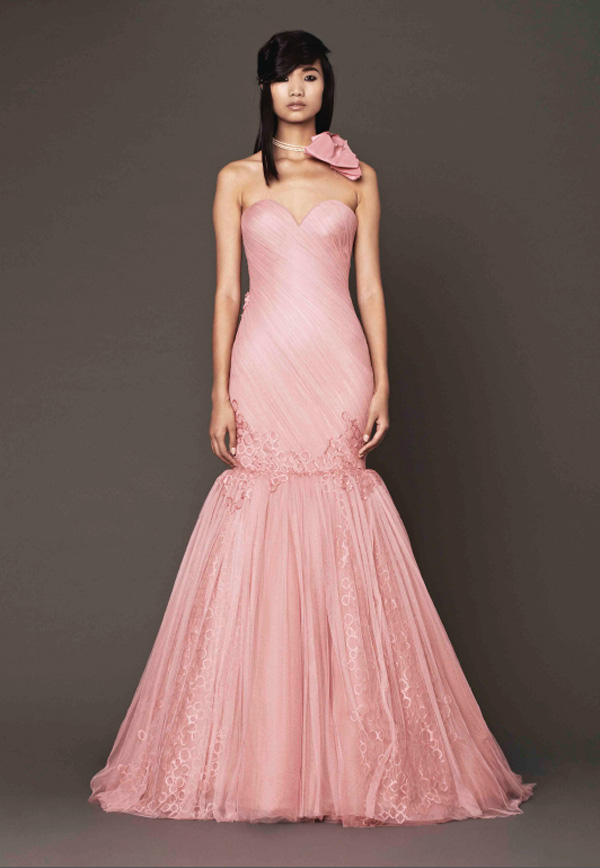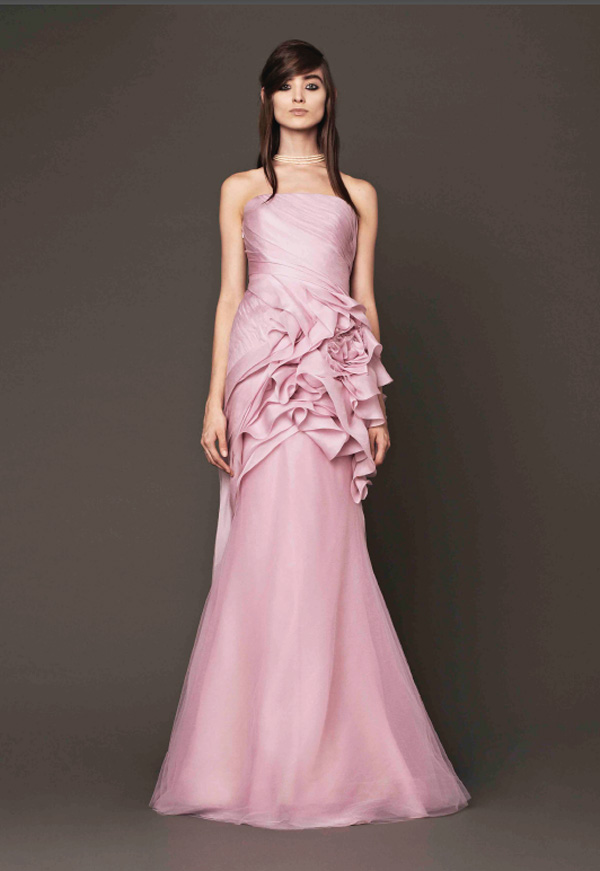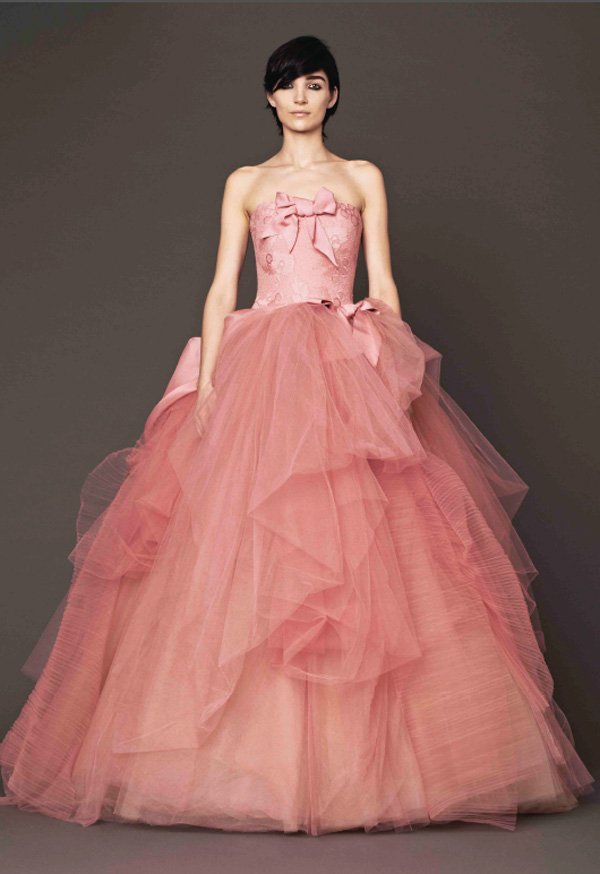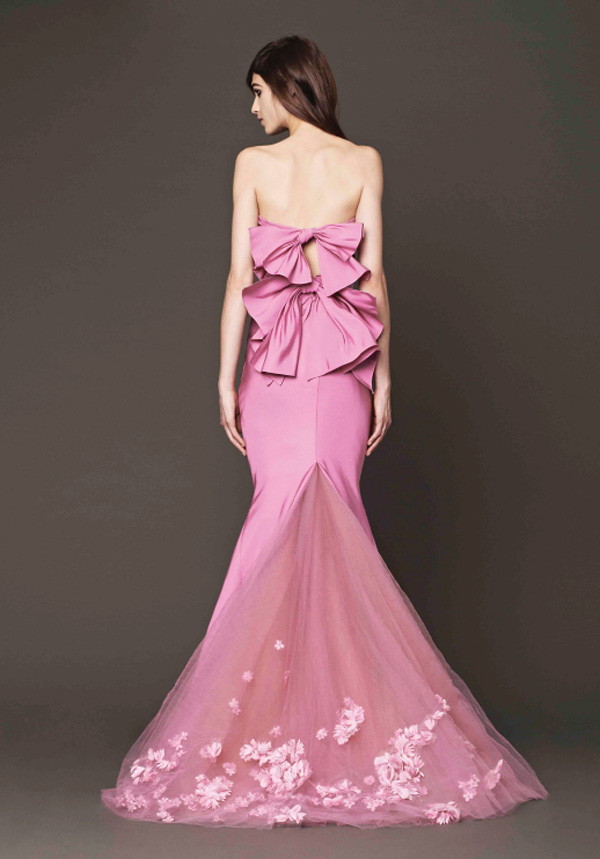 Like what you see? Check out our Wedding Dress Galleries for lots more!