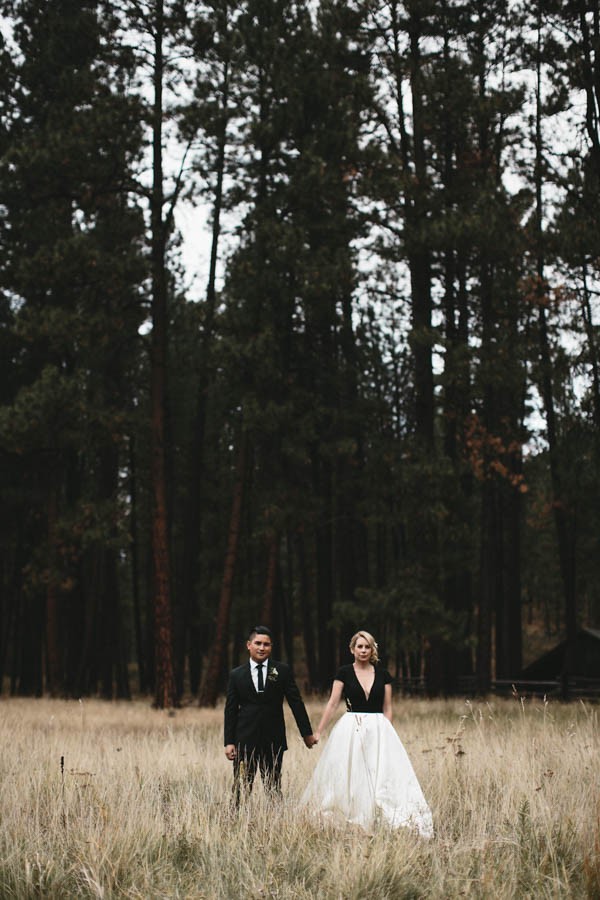 Having attended summer camps when they were kids, Jamie and Luke had a cabin wedding at Camp Tamarack, treating their guests to a true weekend camp experience! All weekend, the couple's family and friends enjoyed archery, hiking, canoeing, and arts and crafts, while sleeping in cabins and eating family style meals in the mess hall. Photographer Nicole Mason was on-site, capturing every fun filled moment of this quaint and cozy wedding, and the rustic details and lakeside views made for a truly magical weekend!
The Couple:
Jamie and Luke
The Wedding:
Camp Tamarack, Bend, Oregon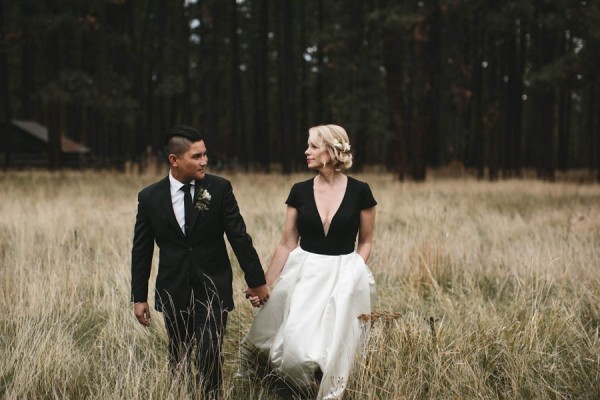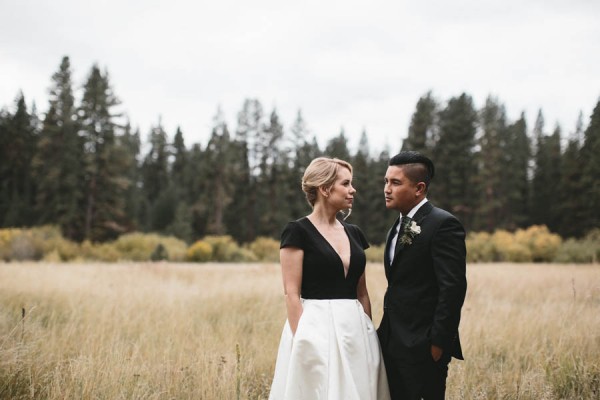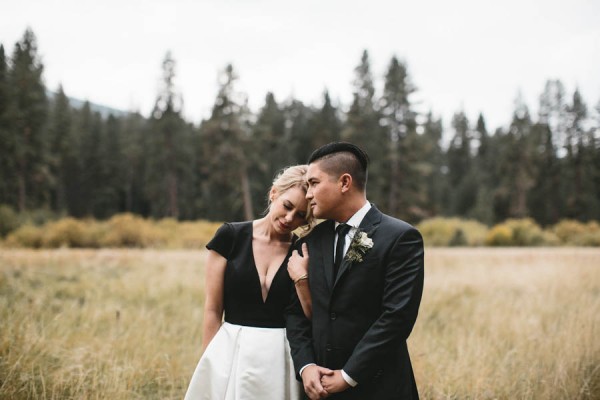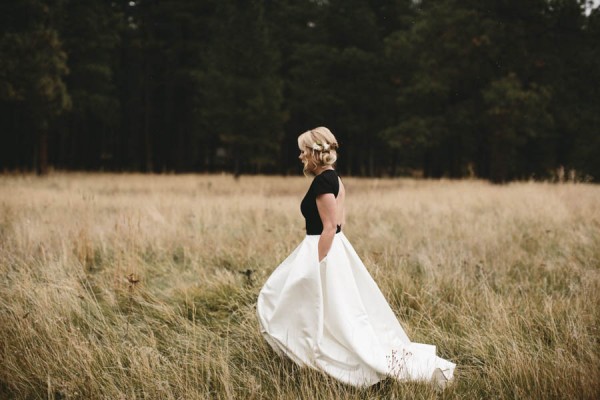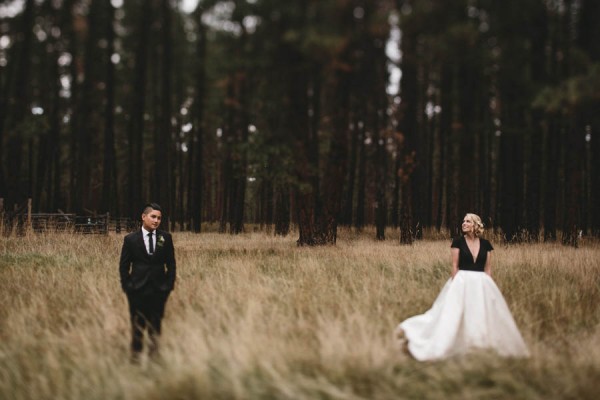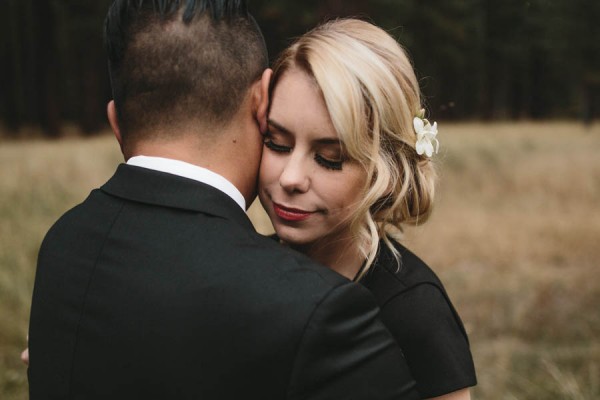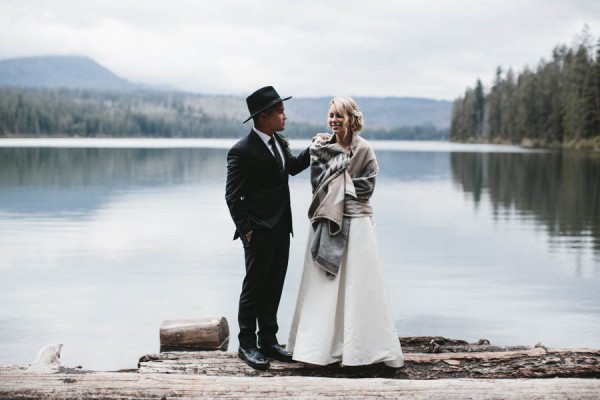 The entire weekend was a blast. For us it wasn't necessarily about celebrating the one day but having an amazing weekend to share our love with friends and family. We had a great welcome dinner with a traditional summer camp campfire. The next day we planned an organized hike, canoe races, arts and crafts and had the wedding in the evening with another big campfire and a wishboat ceremony on the lake.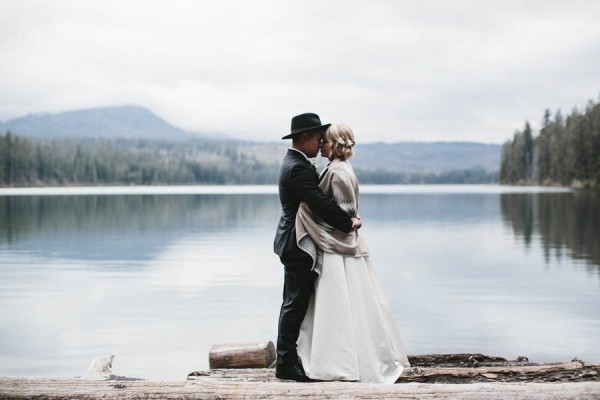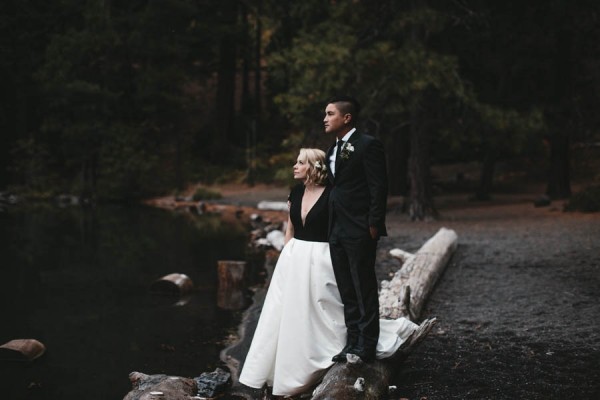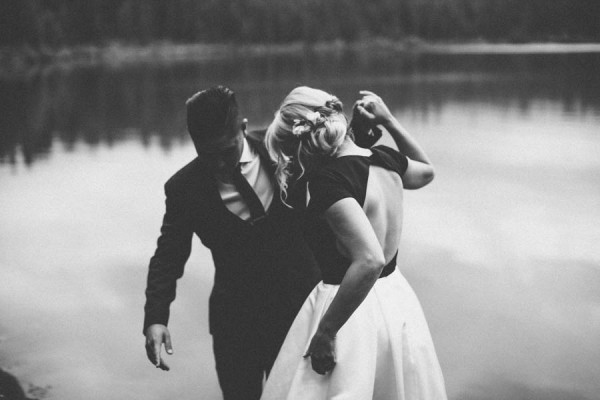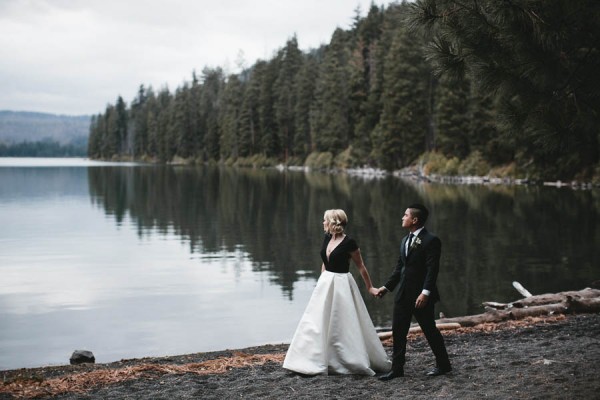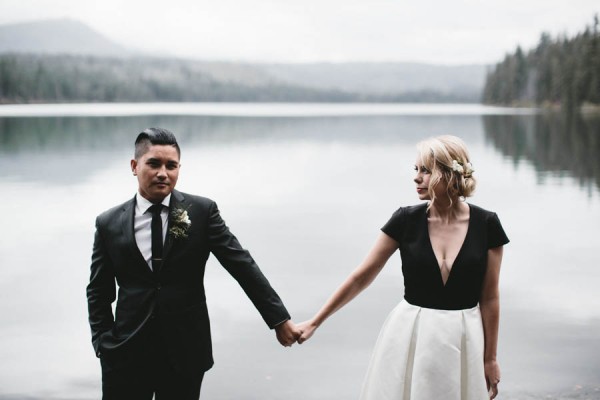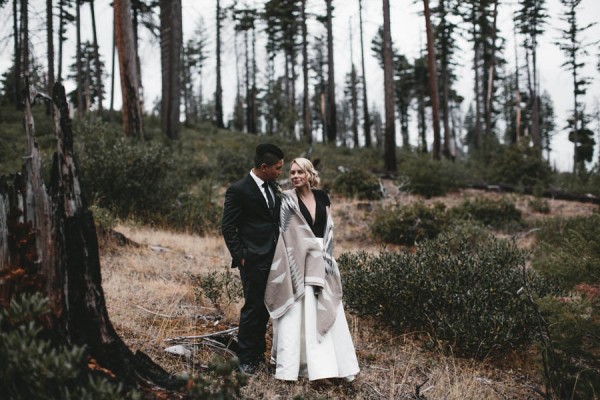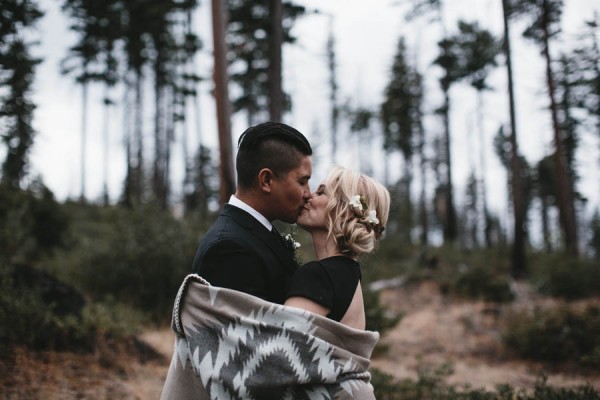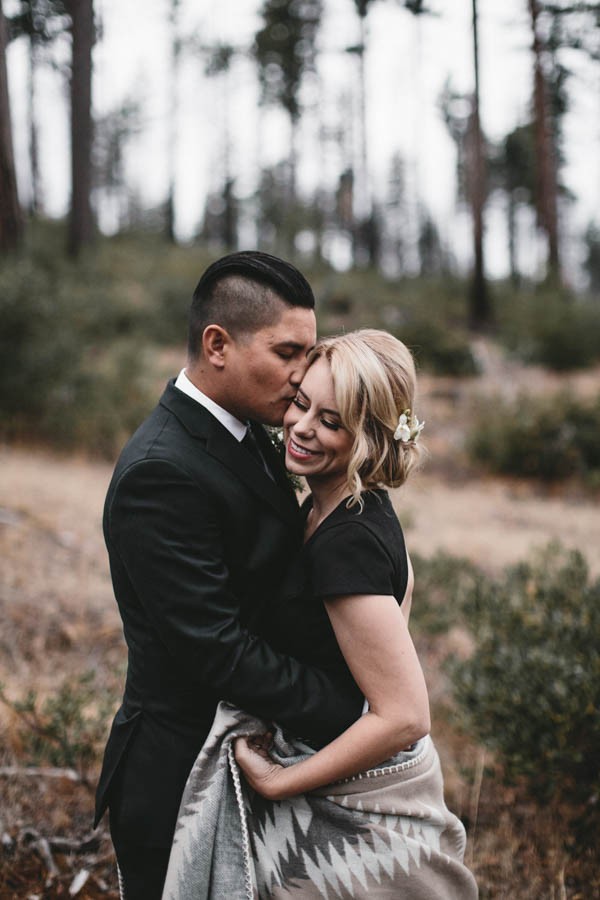 We wanted to keep it fun and casual. Because it was raining the day of the wedding we had to move everything indoors, so we ended up having the ceremony and dinner in the lodge. The roaring fire and candlelight ambiance gave a very intimate, romantic feel.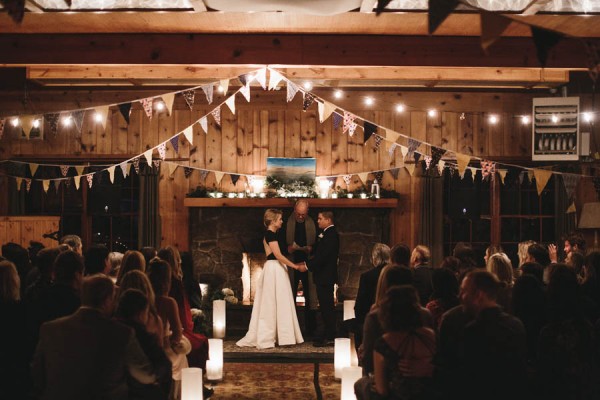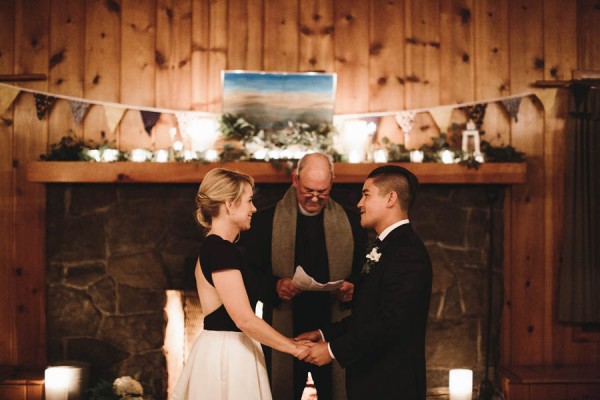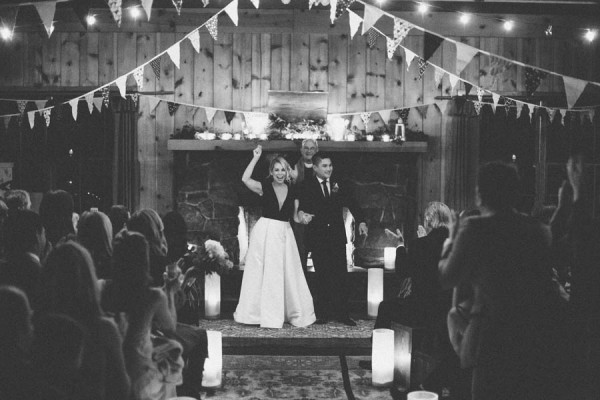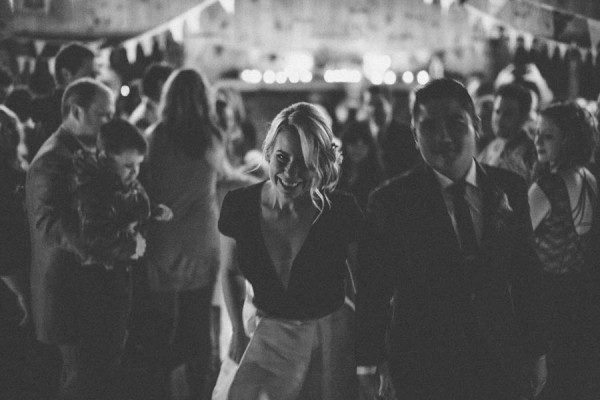 No one knew there would not be cell phone service at Camp Tamarack, so that was an awesome surprise…not a single person was on their cell phone the entire weekend.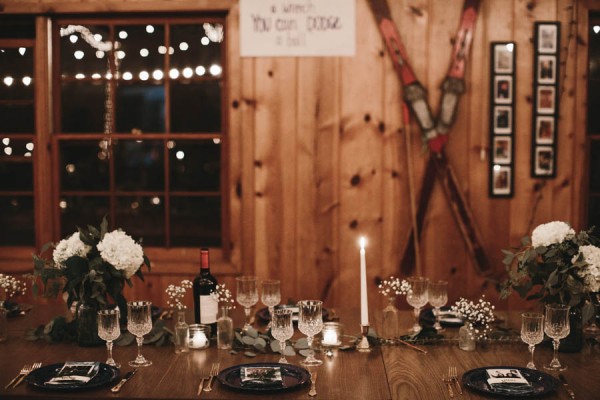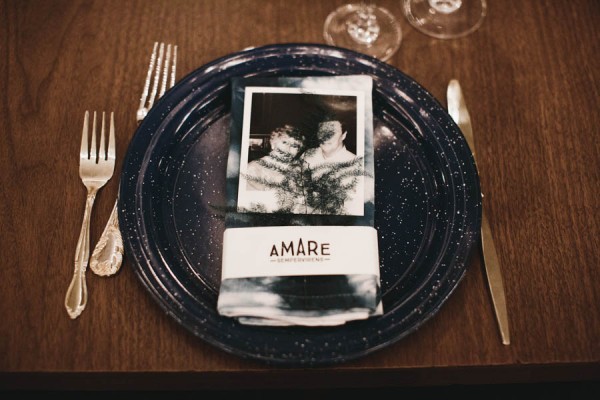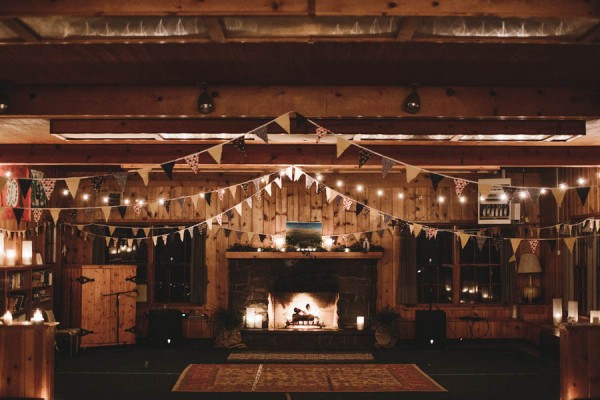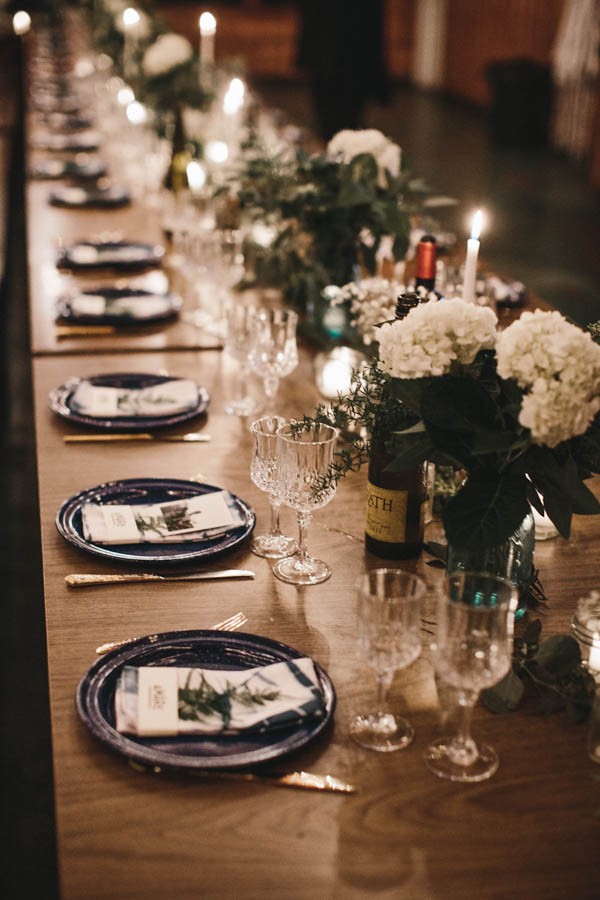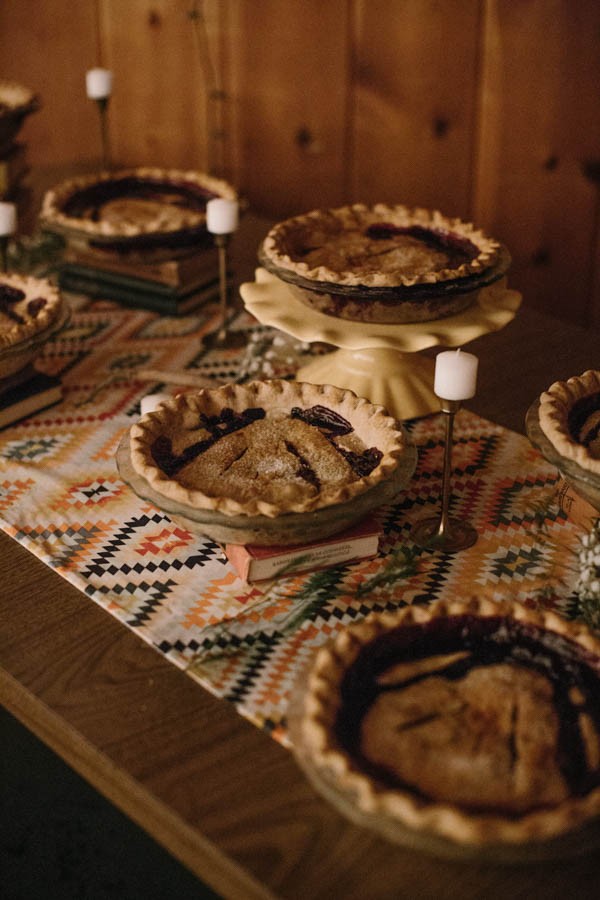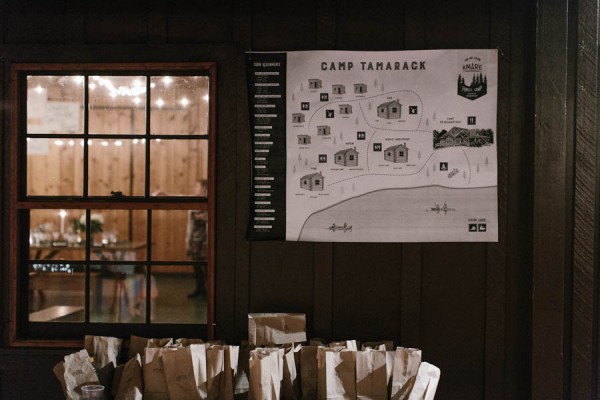 During the day we had all of our guests make wishboats out of bark and forest foliage with hand written wishes placed on them. Right after the ceremony we all walked out to the lake and let our candlelit wishboats go. It was something Jamie did as a young camper that always stuck with her. Everyone enjoyed it very much.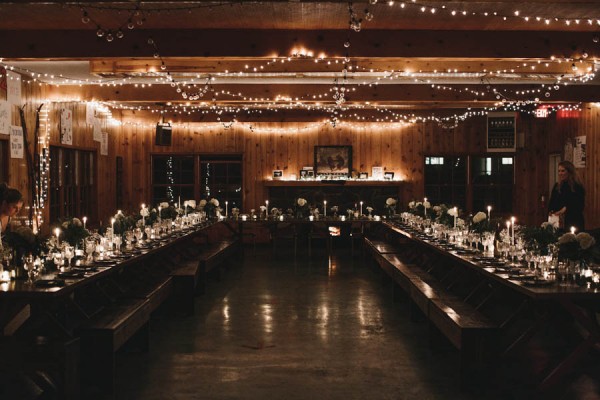 We love all the personal details of this cozy cabin wedding. Congratulations to Jamie and Luke on their magical day! For similar wedding inspiration, check out this Pacific Northwest Salish Lodge wedding!