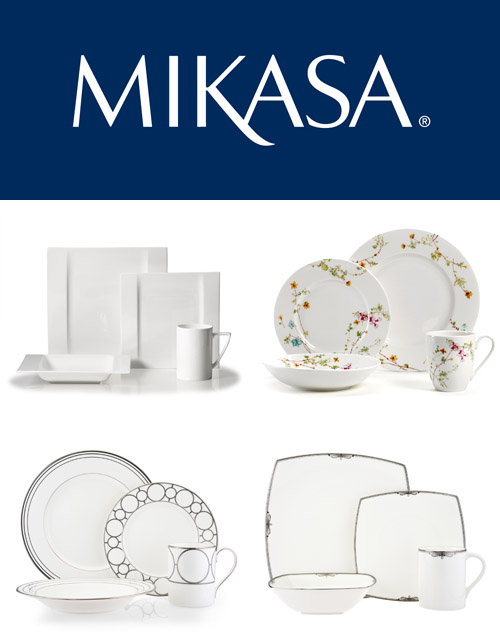 Another giveaway today? That's right dear readers! Didn't we tell you that Junebug's birthday month would be a fun one?
If you're planning your wedding right now, we know you're also most likely thinking about your gift registry and how to choose items like dishes, tableware and home decor. Well, for all of those items and more, look no further than Mikasa, one of the world's leading brands of dinnerware and gifts. They simply blow us away with their incredible selection of dinnerware designs, which means that there is a china pattern out there for every couple, from the most mod to the most traditional, and everyone in between. To show you just how versatile their designs can be, we've partnered up with this long-established company for today's big giveaway, and I'm excited to say that Mikasa is generously giving away a full 8, count em, 8 place settings of one of these four dinnerware patterns to our winner! Wow!
To enter to win jump on over to Mikasa's Facebook page and hit that "Like" button, then leave us a blog comment here letting us know which of these four patterns is your favorite and why. We'll accept entries until next Wednesday, July 20th when we'll randomly choose our winner.
So what do you say? Do you love the clean, sleek look of the Modern White collection…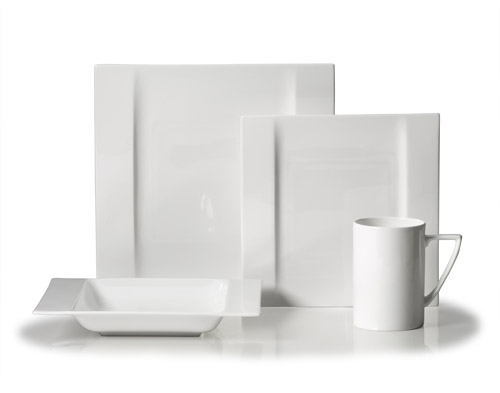 The organic romance of the Sketch Floral collection…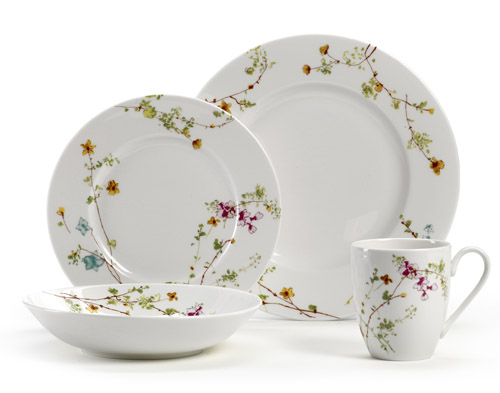 The delicate and timeless femininity of the Platinum Ribbon collection…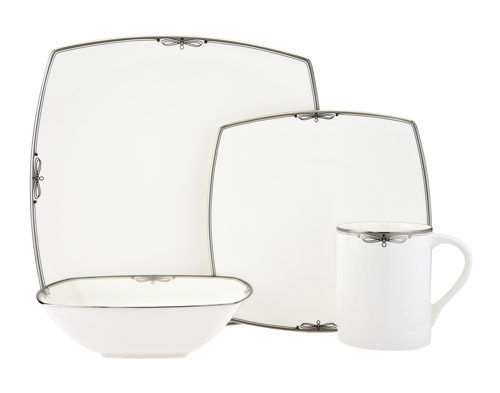 Or the hip graphic look of the Platinum Links collection… The choice is yours!