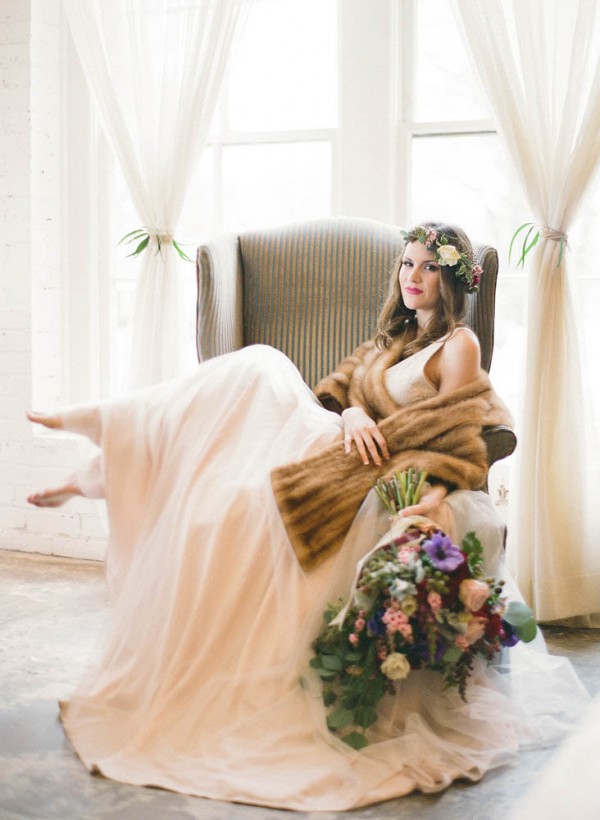 Spring may be around the corner, but there is still plenty of time for winter wedding inspiration before the seasons change. Today's wedding inspiration comes by way of Texas, where winters are more mild but just as romantic as you might find on the East Coast. The talented wedding professionals of Houston who collaborated on this styled shoot gathered at Kraftsmen Cafe with an assortment of the most gorgeous florals and rich textiles.
Here's a little insight about the shoot from photographer Laura Sponaugle:
Texas winter is like autumn in the Great Northeast: the air is crisp and the leaves fall late, but there is always a fireside waiting to warm a couple's hands and hearts. This is why people don't shy away from winter weddings in Texas. For this styled shoot, artists from around Houston came together in the Heights neighborhood to create a wedding inspiration that brings together the cozy comfort of country living with a touch of city sophistication. With its eclectic blend of old and new, Houston Heights is the perfect locale for a Texas Winter Wedding. Capturing the feeling of tradition and innovation as well as comfort and class, we chose to shoot in the Heights at Kraftsmen Café.
Once a fine dining establishment, the café can be molded into a perfect setting for any intimate event. Rebekah from Poppy & Vine Events served as the creative director of the shoot. Rebekah envisioned a bride invigorated by the cold and enamored of the future: rose-gold sunbeams splash off our bride's floral crown and hint at a secret – there is a warmth in winter. We also emphasized the wild unpredictability of romance. The overflowing floral arrangements from Blush & Vine mimic a field of hill-country wild flowers – untamed yet elegantly posed, befitting a mood of contemplation and joy. Textiles from Over the Top Linen dressed the table: classic, bold blue linens suggest strength and are layered with a textured fabric that brings customary warmth to a table where two families recline, laugh, and revel in the happiness of new found love, breaking bread together to become kin.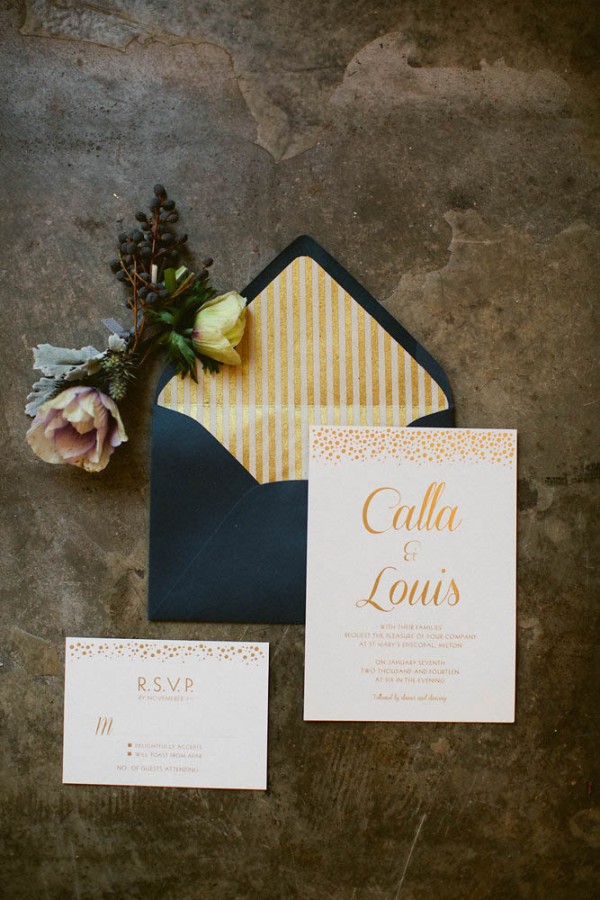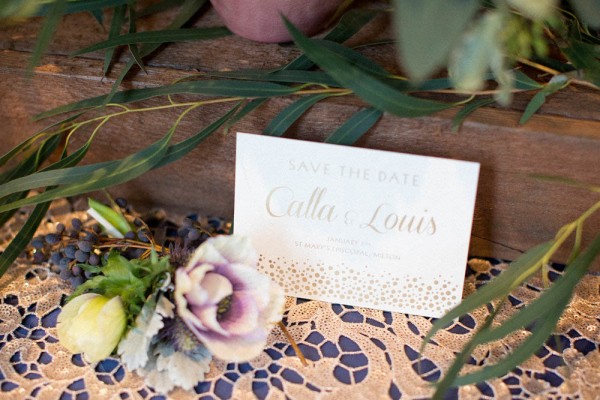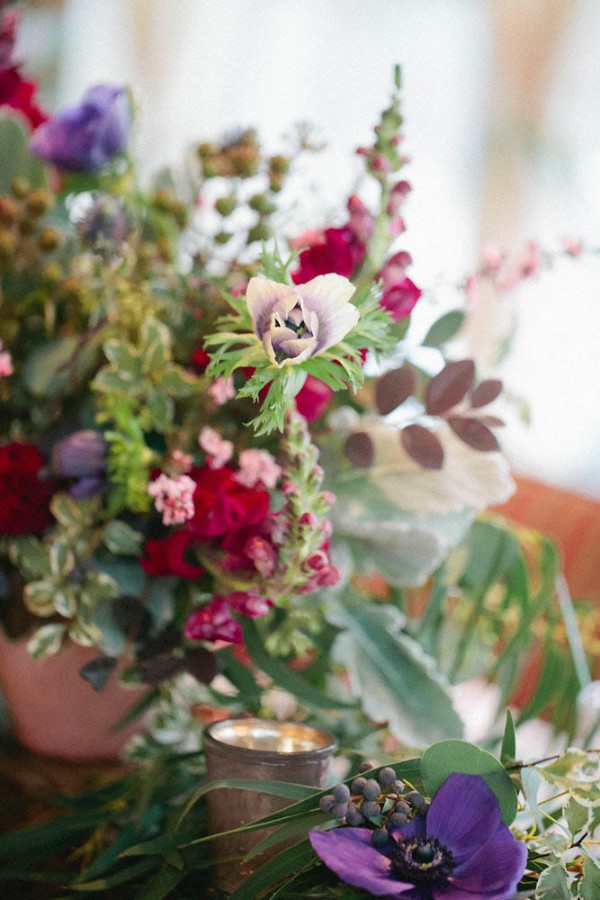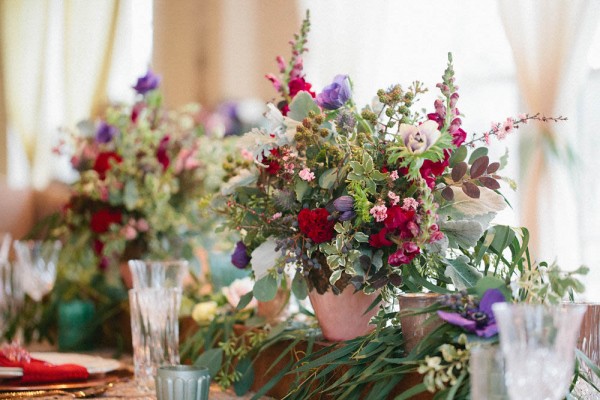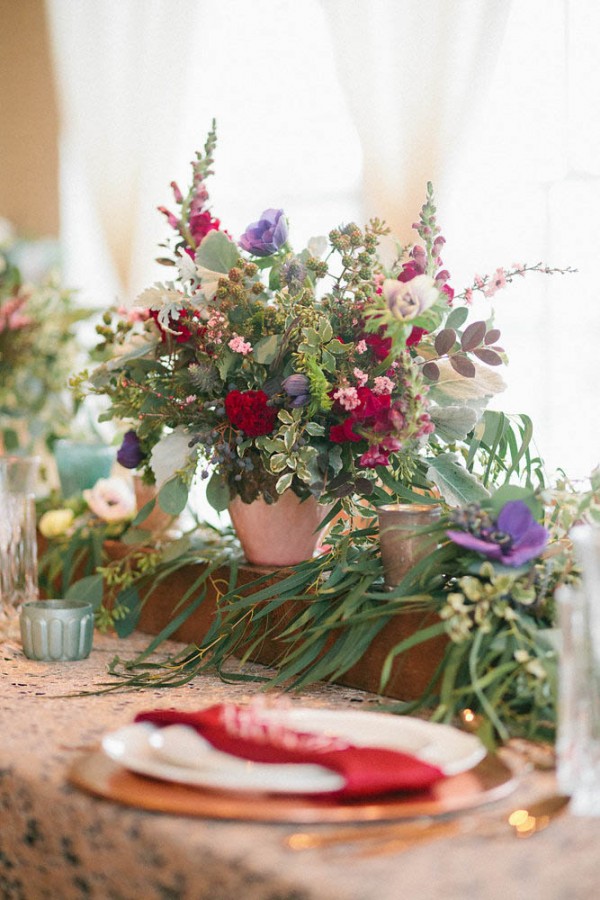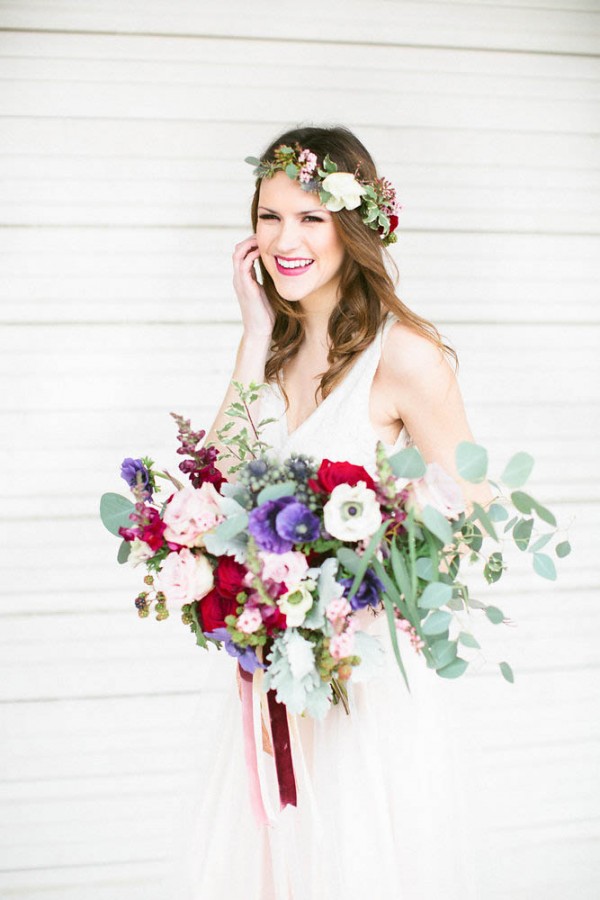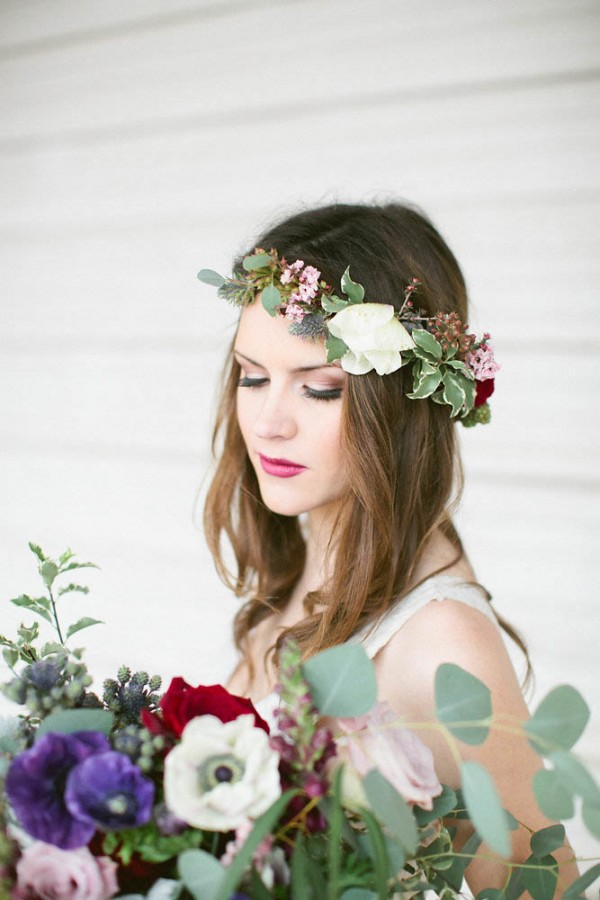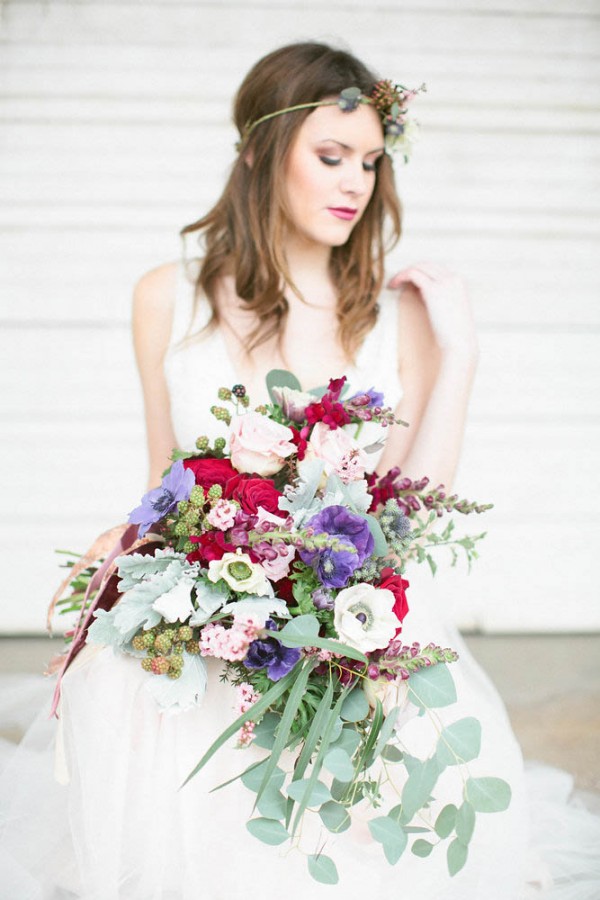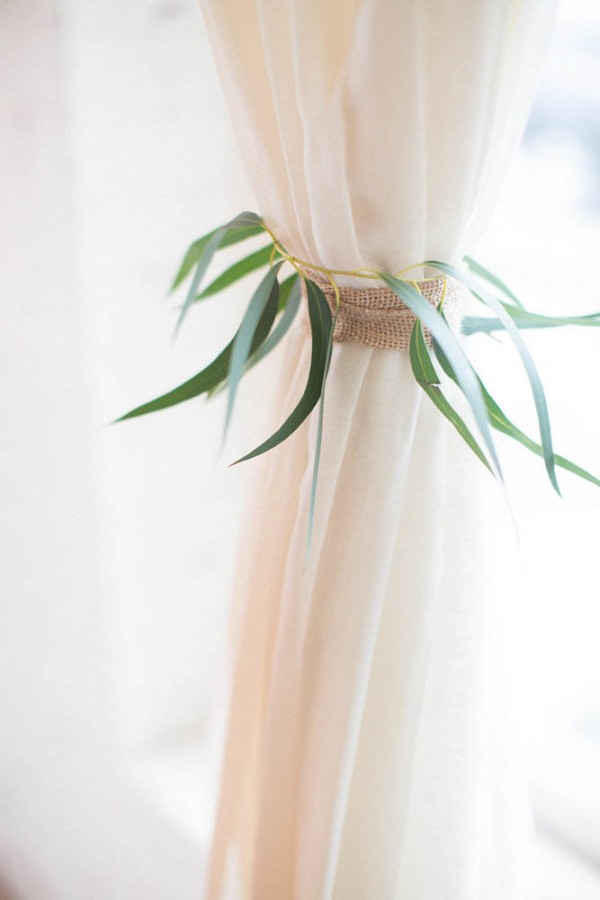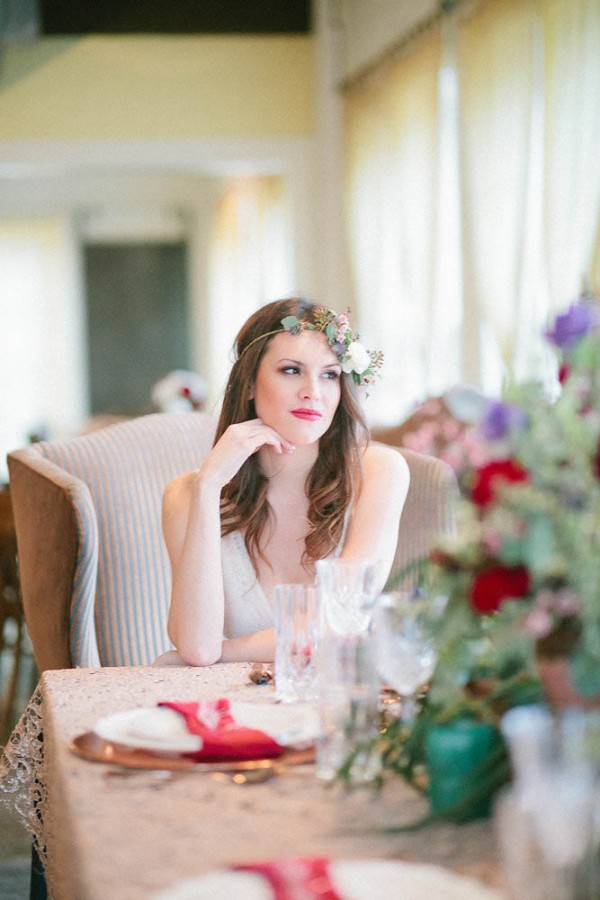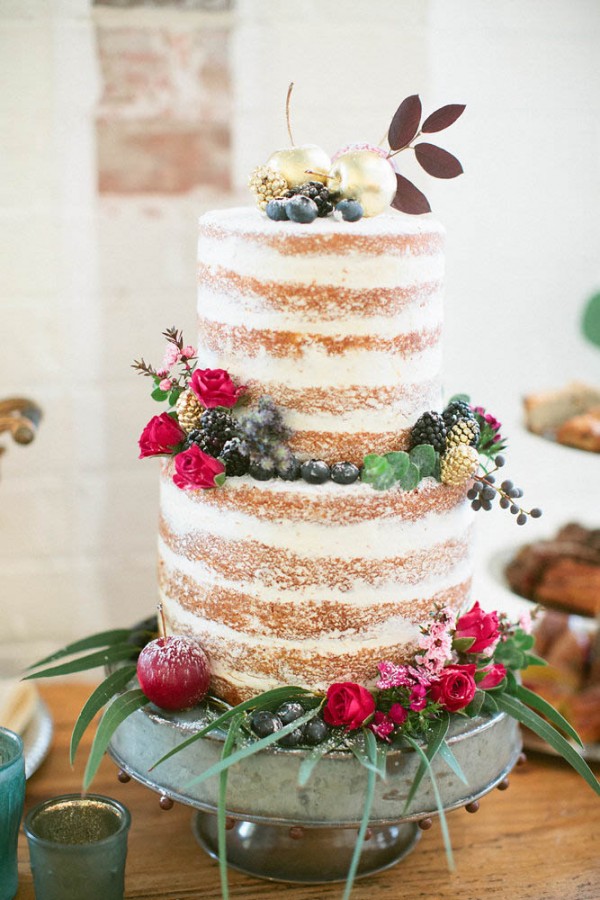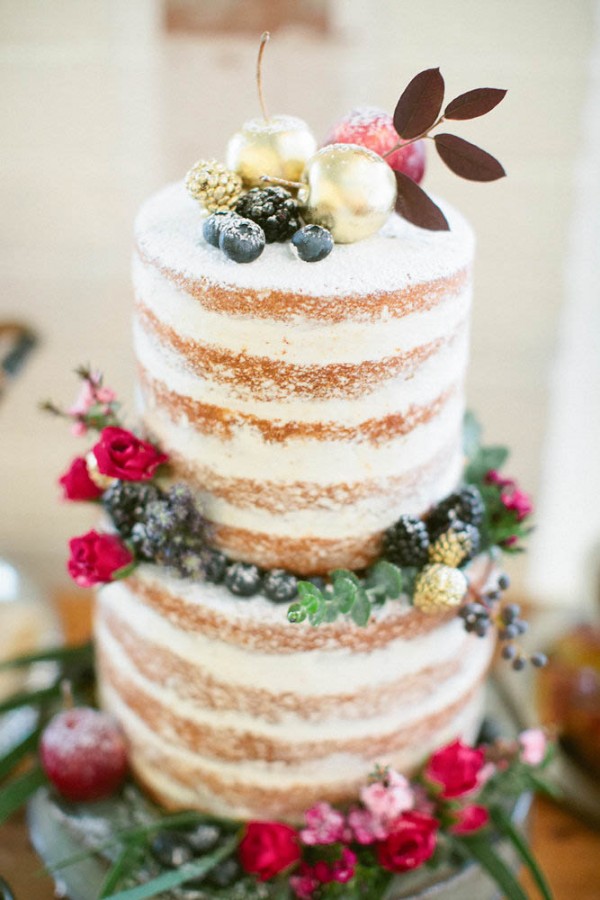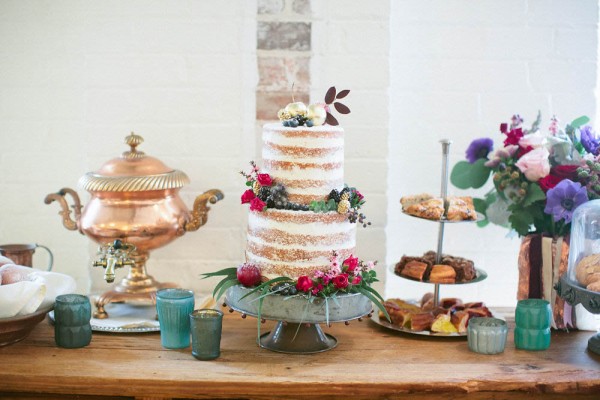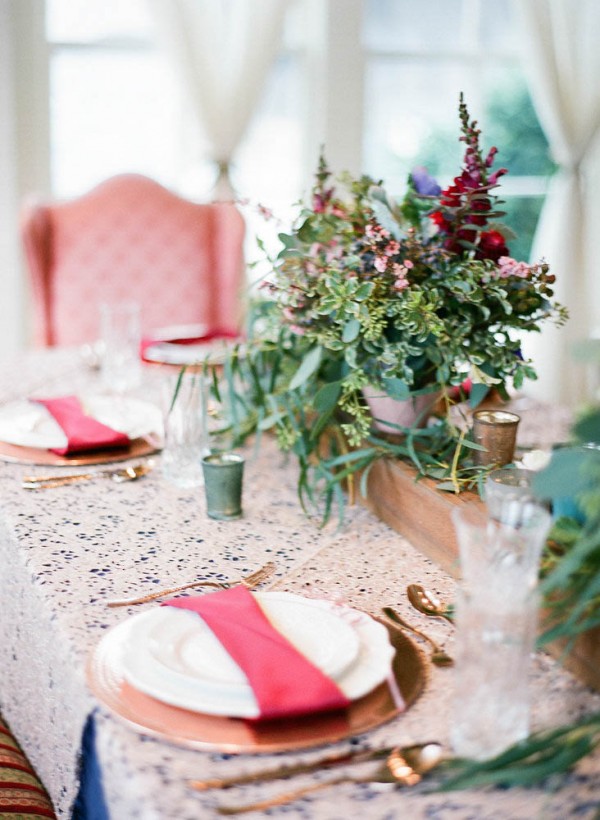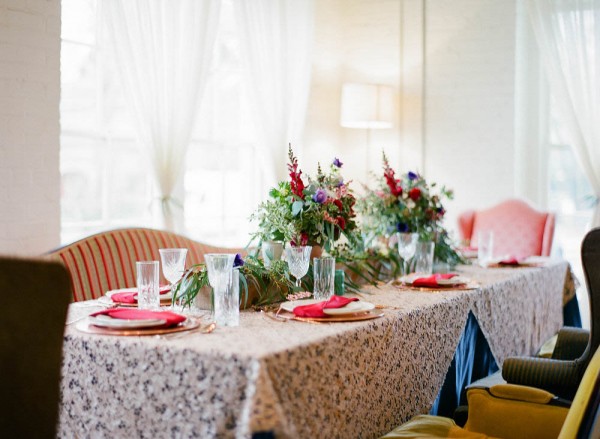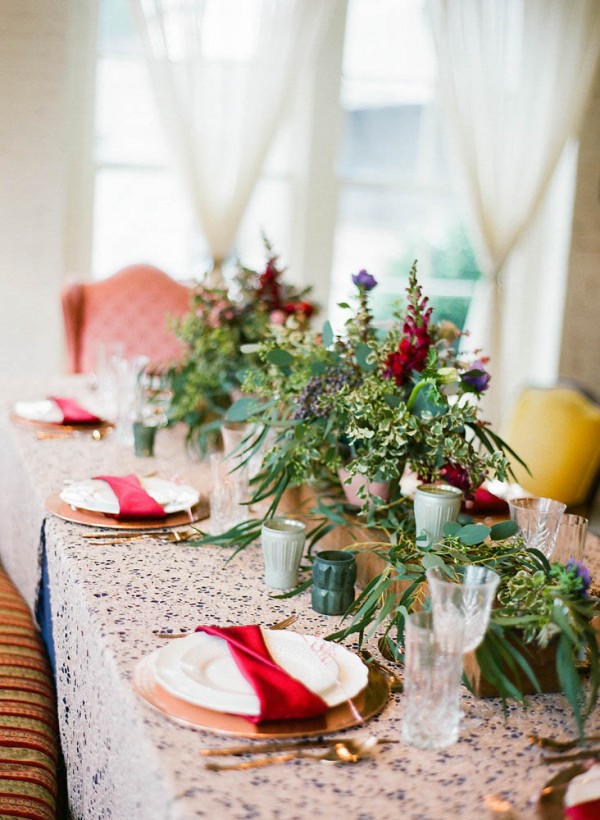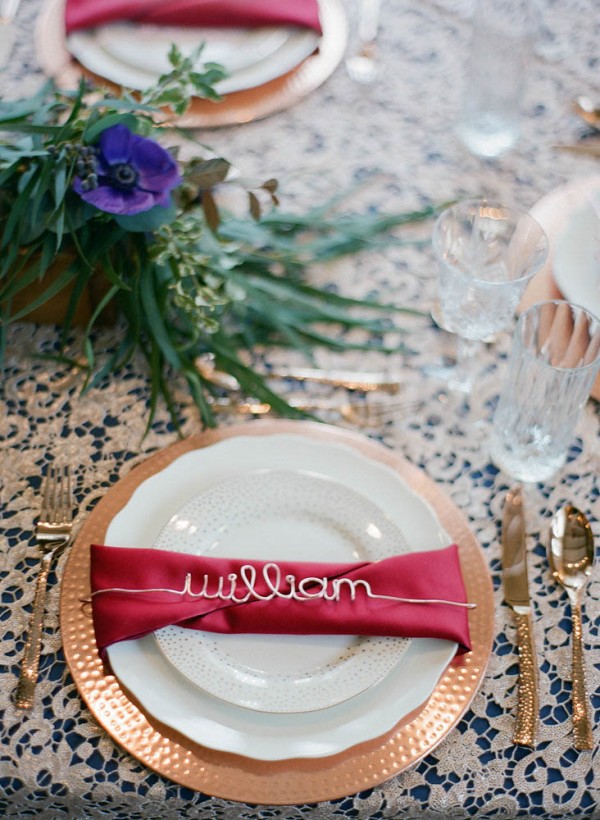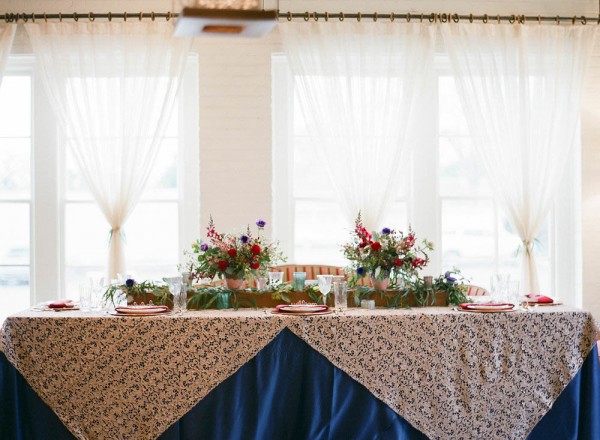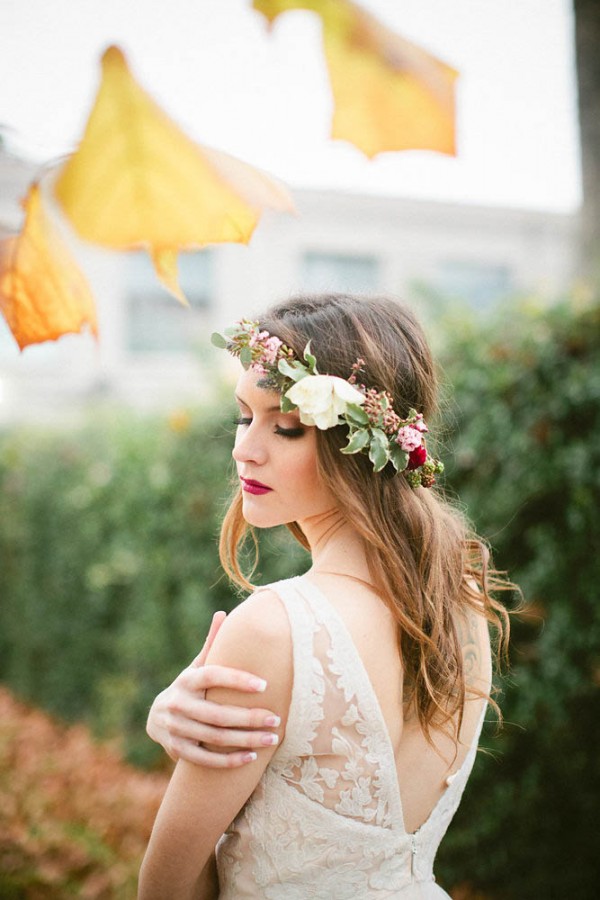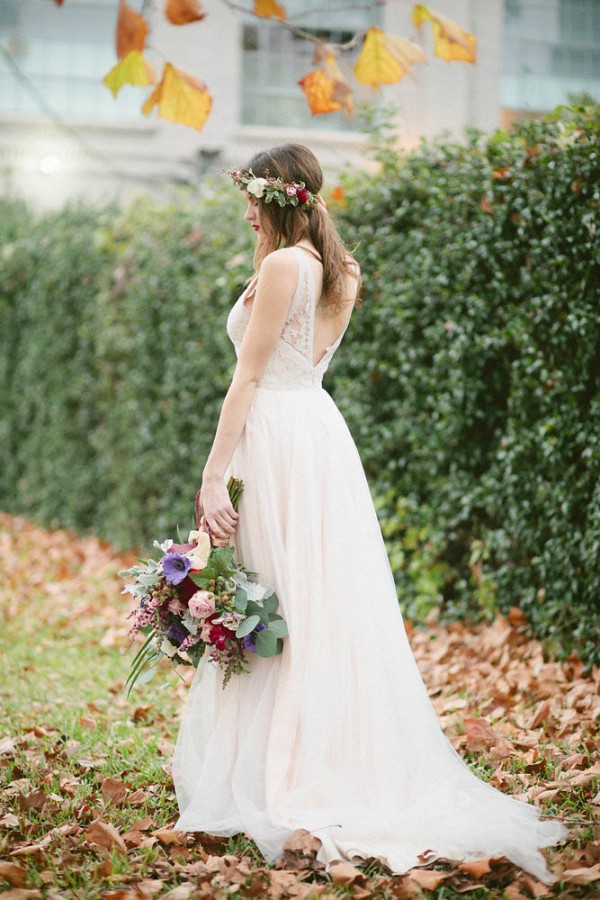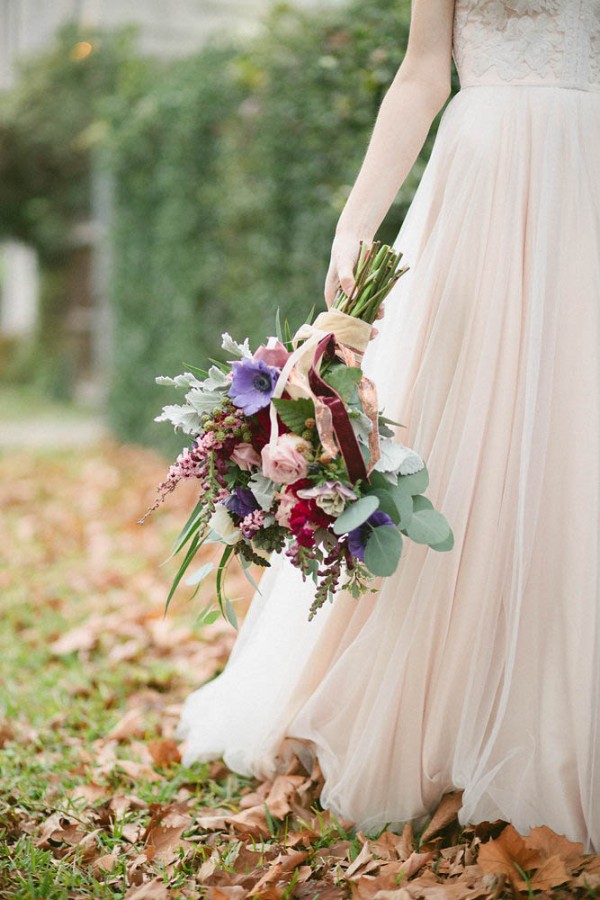 The Talented Team:
Photography – Laura Sponaugle Photography
Event Planning – Poppy + Vine Events
Venue – Kraftsmen Cafe
Floral Design – Blush and Vine
Cake – Dolce Designs
Invitations – Vanessa Broomfield
Hair & Makeup Styling – Southern and Adorn
Wedding Dress – BHLDN
Linens – Over the Top Linen
A special thanks to Laura Sponaugle Photography for sharing this romantic Texas wedding inspiration from Kraftsmen Cafe with Junebug! For more winter wedding inspiration, check out this Maine mountain wedding inspiration at Merrill House.