The COVID-19 pandemic has been an uncertain and difficult time for everyone and couples planning weddings right now have been uniquely affected. When times get tough, Mr. Rogers tells us to "Look for the helpers." Our friends at BHLDN are on the lookout for the helpers to gift them with something extra special — a free wedding dress! Today BHLDN is launching Brides Save Lives, a giveaway gifting 100 wedding dresses to 100 brides working on the front lines of the pandemic.
BHLDN is Celebrating Brides Saving Lives!
Are you a bride-to-be who works as a first responder, caregiver, healthcare provider, or in any of the countless roles supporting us all through this challenging time? BHLDN is giving away 100 gowns to brides who are making a difference in their communities!
"The BHLDN team is in awe of the passion and commitment of all essential workers, especially our brides," says Lori Conley, BHLDN General Merchandise Manager. "When they should be enjoying their engagements and planning their special days, they are instead managing the stress of uncertainty and giving of themselves to ensure that our communities are safe. 'Brides Save Lives' is a way for us to give back for their bravery and service, spread some BHLDN magic, and celebrate the fact that love does, indeed, conquer all."
As if this giveaway weren't sweet enough, Minted will also be rewarding all winners with $250 towards their purchase of wedding stationary!
Right now, there are so many ways to make an impact. Doctors and nurses on the front lines, the dedicated workers at our local stores, those caring for family members, and moms balancing work with little ones at home are all playing critical roles.
The giveaway will run from May 4, 2020 to May 31, 2020. BHLDN will choose four winners throughout the open duration of the giveaway, with the remaining 96 winners being chosen after May 31. Those interested in entering to win a gown can share their #BridesSaveLives story here.
Brides Making a Difference
These two brides already have their BHLDN gowns so they won't be entered in the giveaway, but we wanted to give them a special shoutout for their hard work in the face of COVID-19!
Meet Sarah, a BHLDN bride-to-be & pediatric nurse from Seattle, WA. Here's how she's making a difference right now:
"I'm a nurse on the pediatric cancer care unit at Seattle Children's Hospital. Because they are receiving chemotherapy, our kiddos have no immune systems and are therefore the most fragile and susceptible to getting COVID-19 and not being able to fight it off. I am SO passionate about my patients and their families and am continuing to support them and other nurses through this scary time. My fiancé Ian is my steady ground and despite wedding plans being changed and wedding showers and bachelorettes getting cancelled we are still getting married July 10th no matter what (whether there's 150 people present or just our families!). Our love is what is bringing me the most joy during this crazy time in the world! I can't wait to walk down the aisle in my gorgeous BHLDN dress and say I DO!!"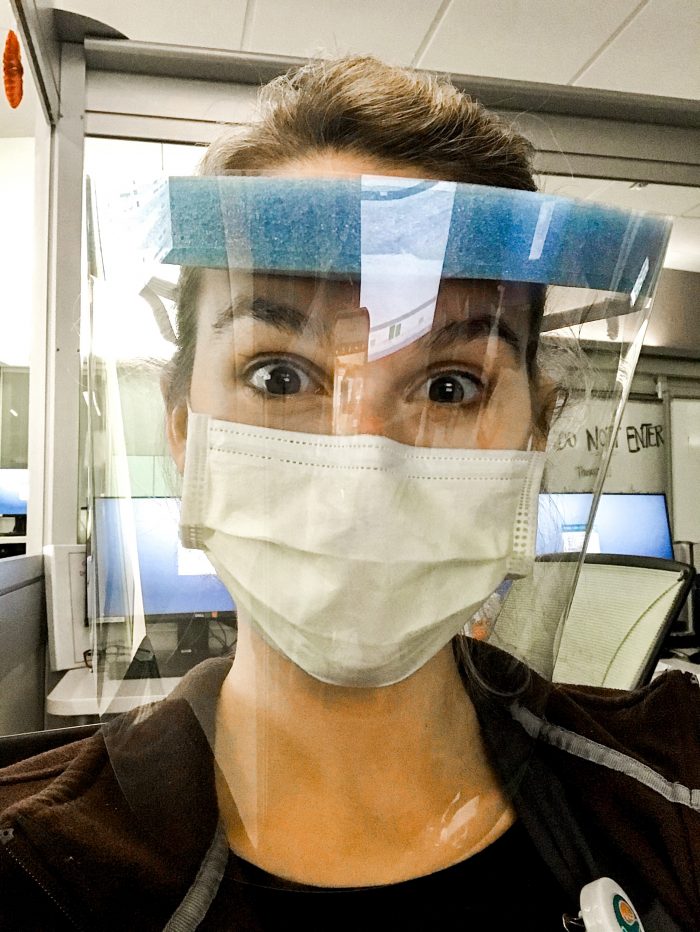 Meet Brinley, a BHLDN bride-to-be & registered nurse from Lancaster, PA. Here's how she's making a difference right now:
"At Lancaster General Hospital I care for our most vulnerable population. My role involves much more than taking vitals & administering medication…I provide comfort to those who are sick, lonely & sometimes hopeless. Developing these relationships is more difficult now, but I couldn't imagine doing anything else. Unfortunately, my fiancé Braedon & I had to postpone our May 24th wedding. As much as my heart breaks, I know our new date will be so much more special and totally worth the wait."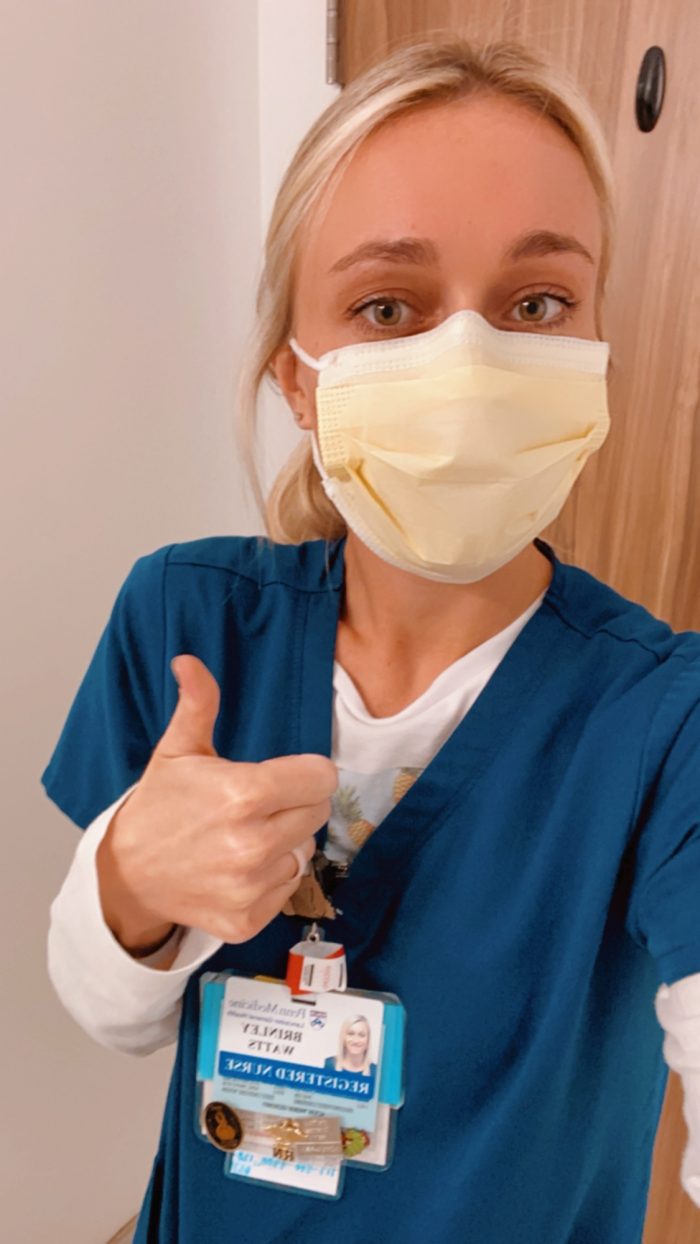 Gown Inspiration Right This Way
Not only is BHLDN offering up 100 gowns at any price point, but they are including 17 gowns freshly-launched from their fall collection which will be available for pre-order as part of the giveaway. Because we can't help ourselves when it comes to wedding dresses, we rounded up a few of our favorite BHLDN gowns!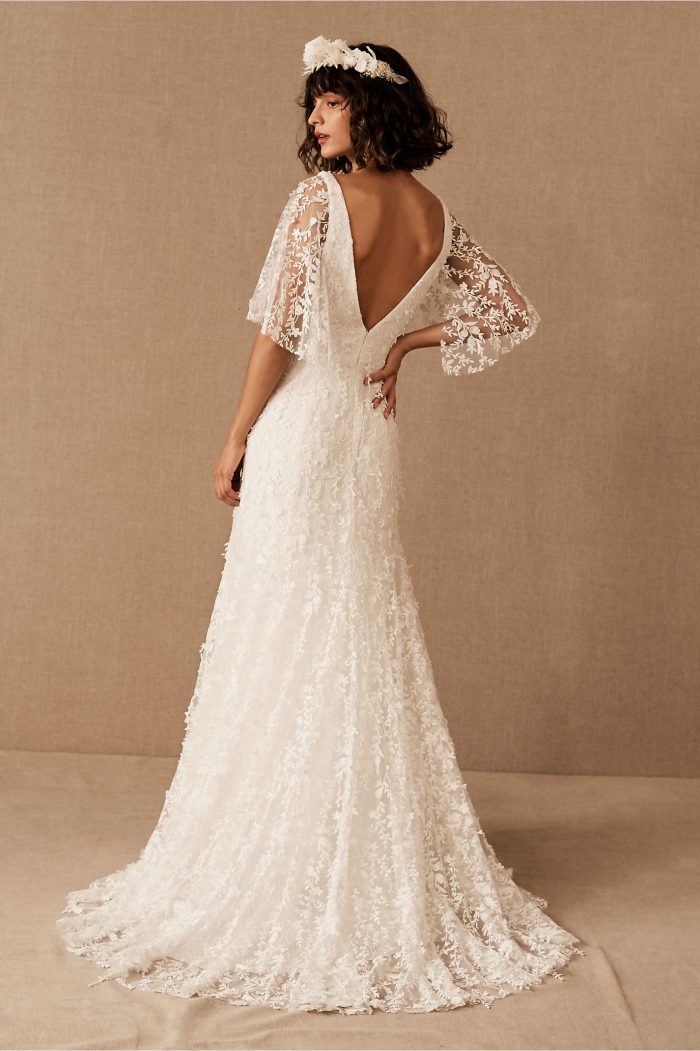 shop the Lourdes Gown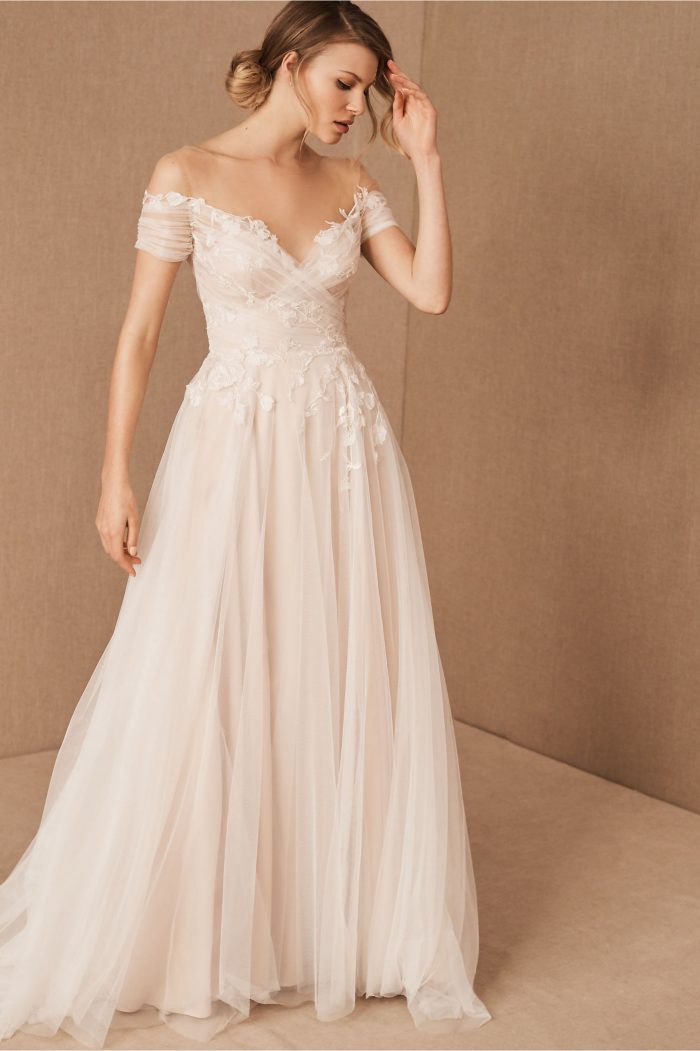 shop the Katara Gown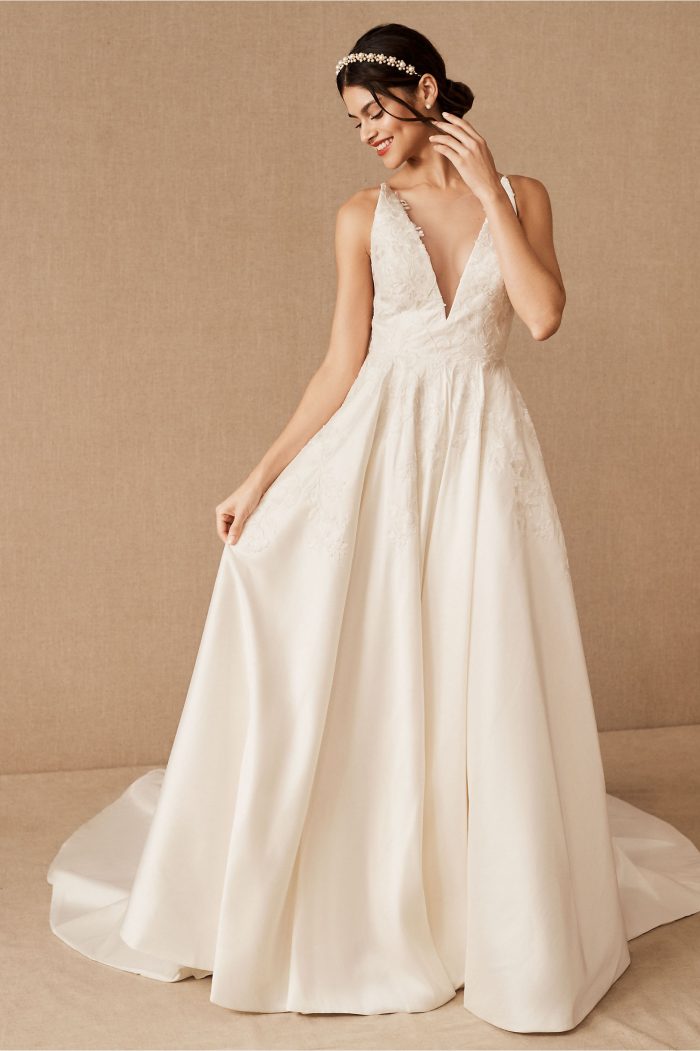 shop the Eden Gown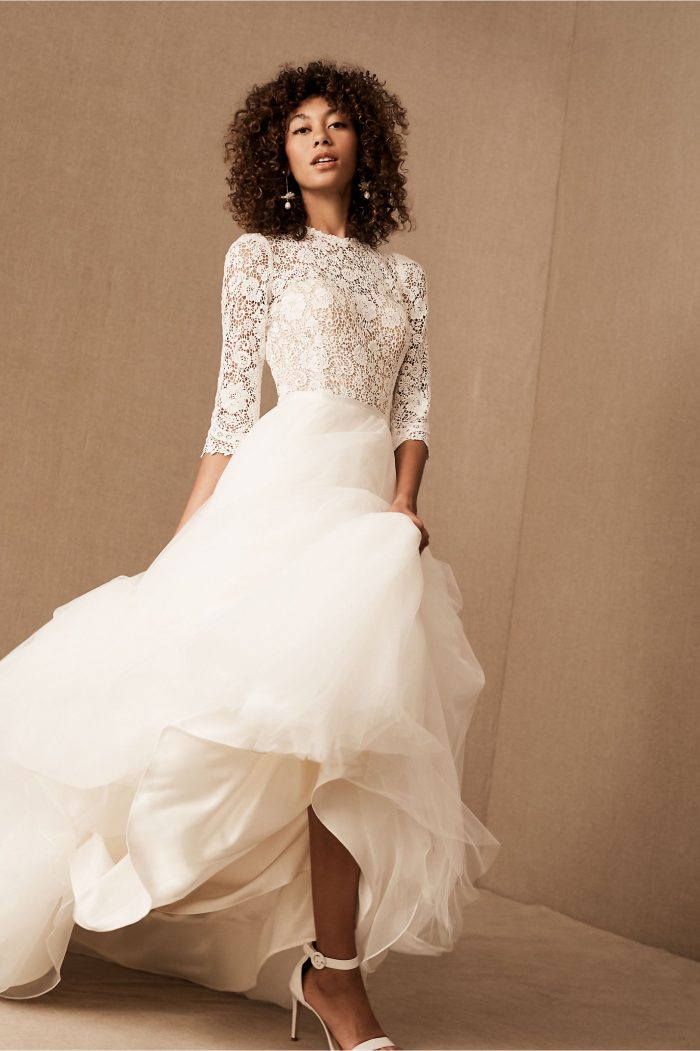 shop the Frederique Gown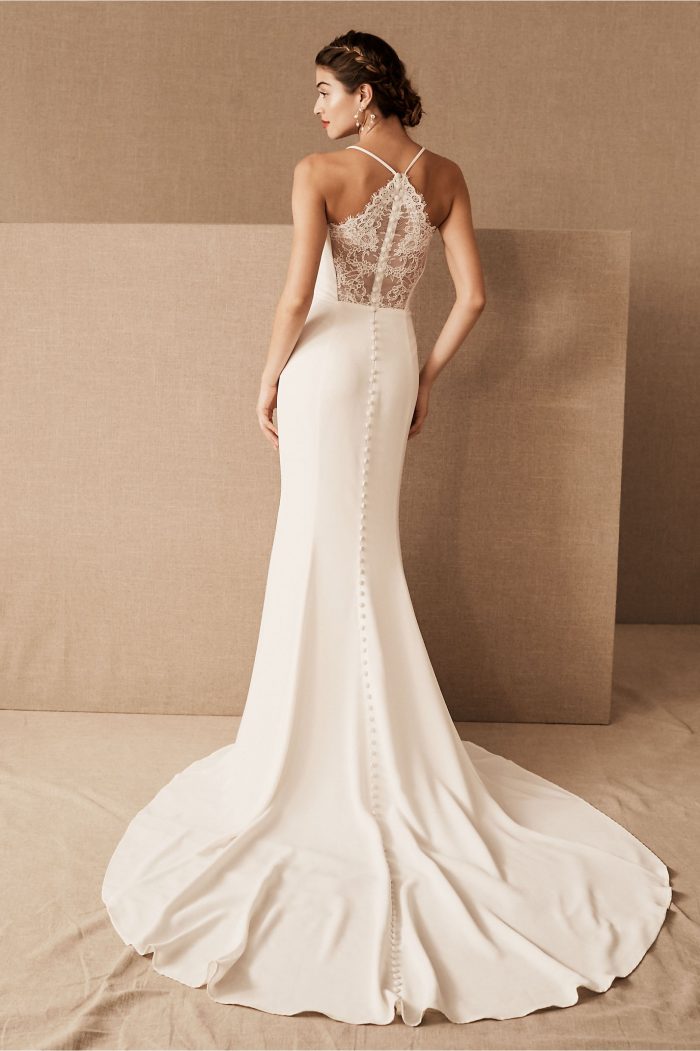 shop the Dimanche Gown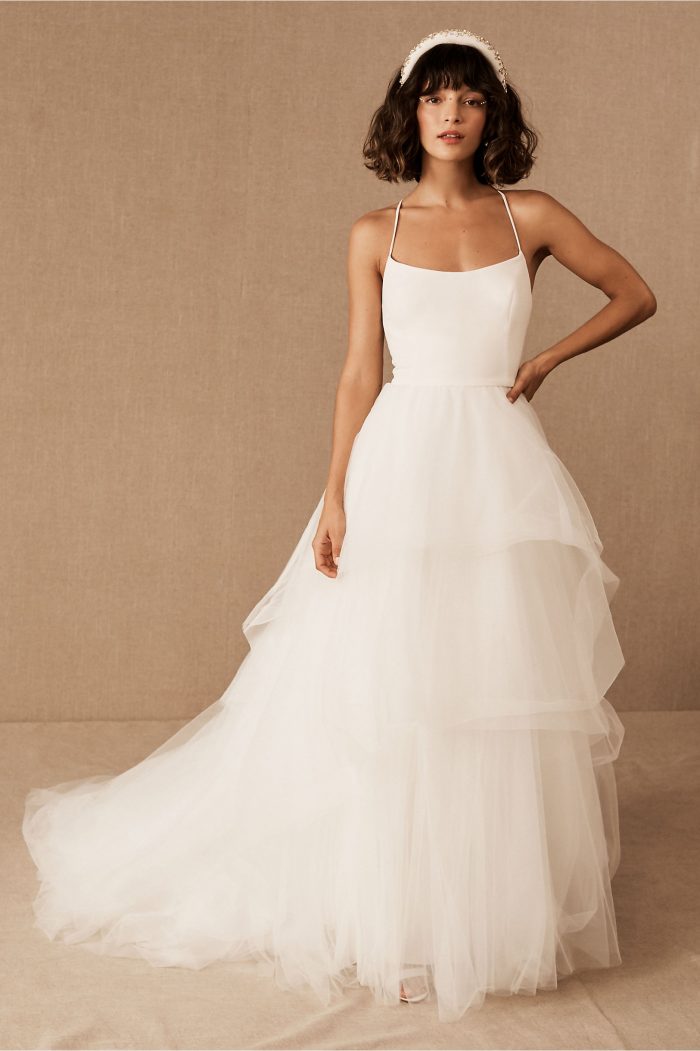 shop the Cera Gown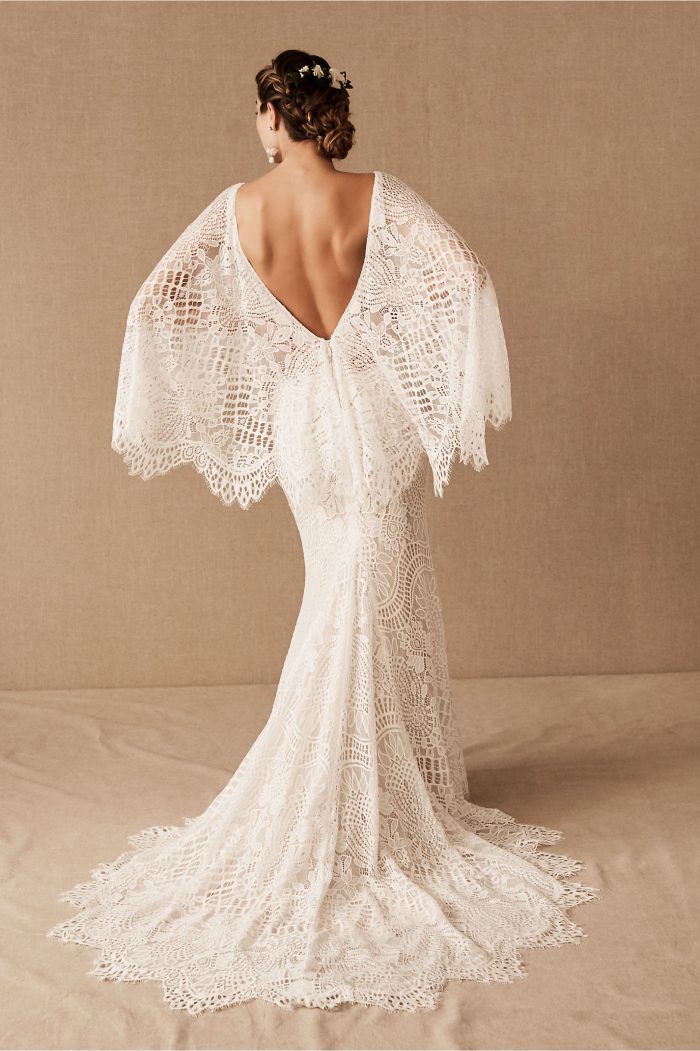 shop the Odalis Gown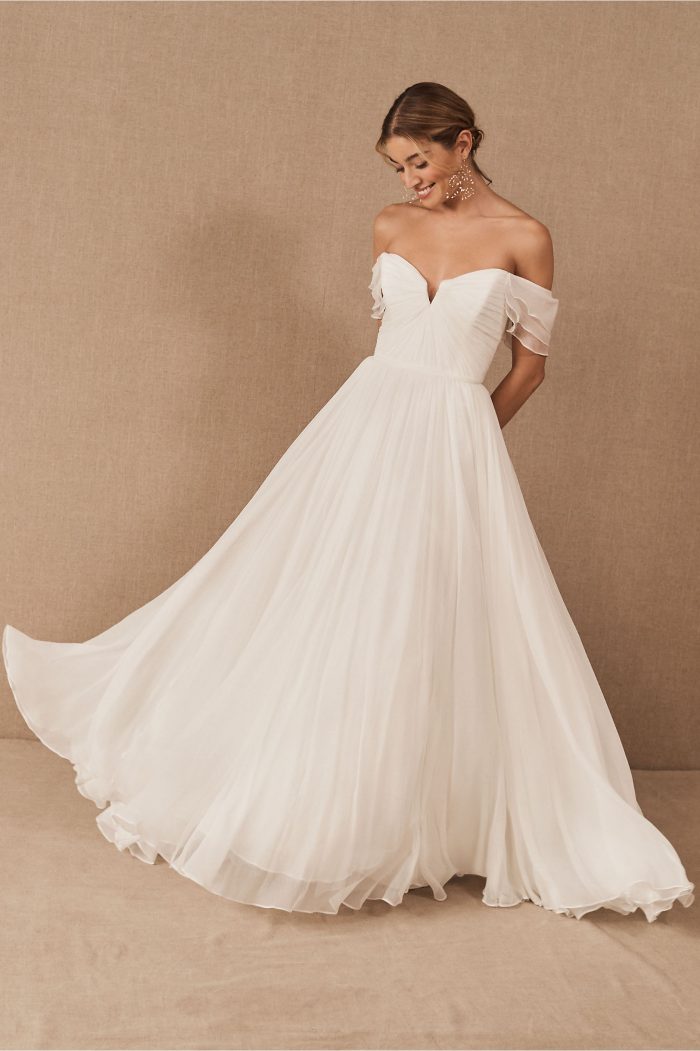 shop the Allemande Gown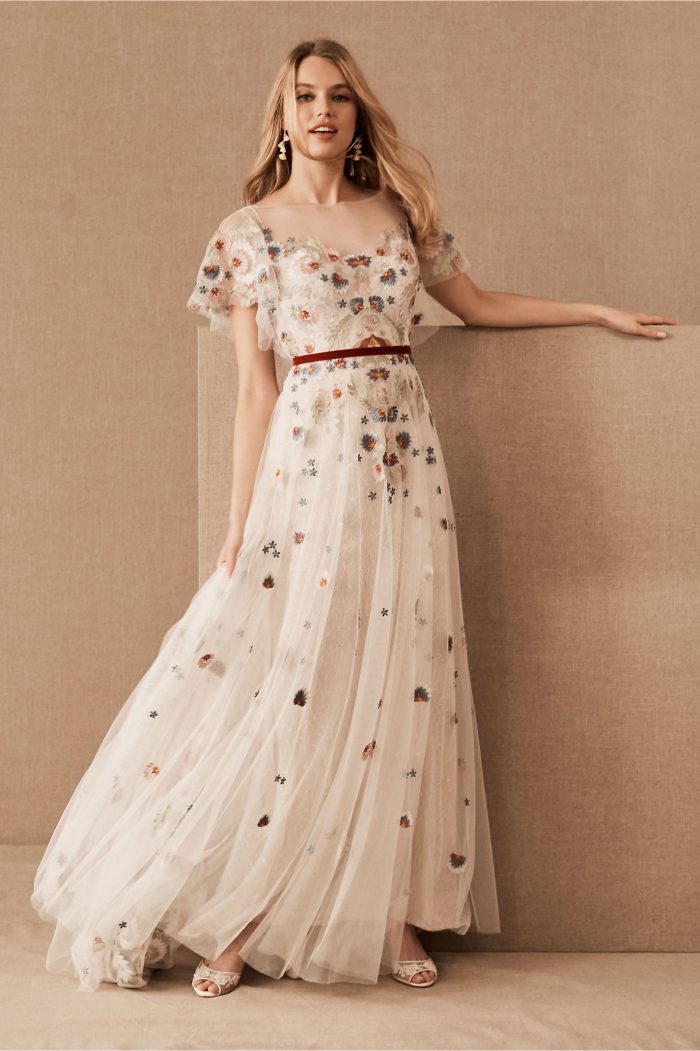 shop the Heartleaf Gown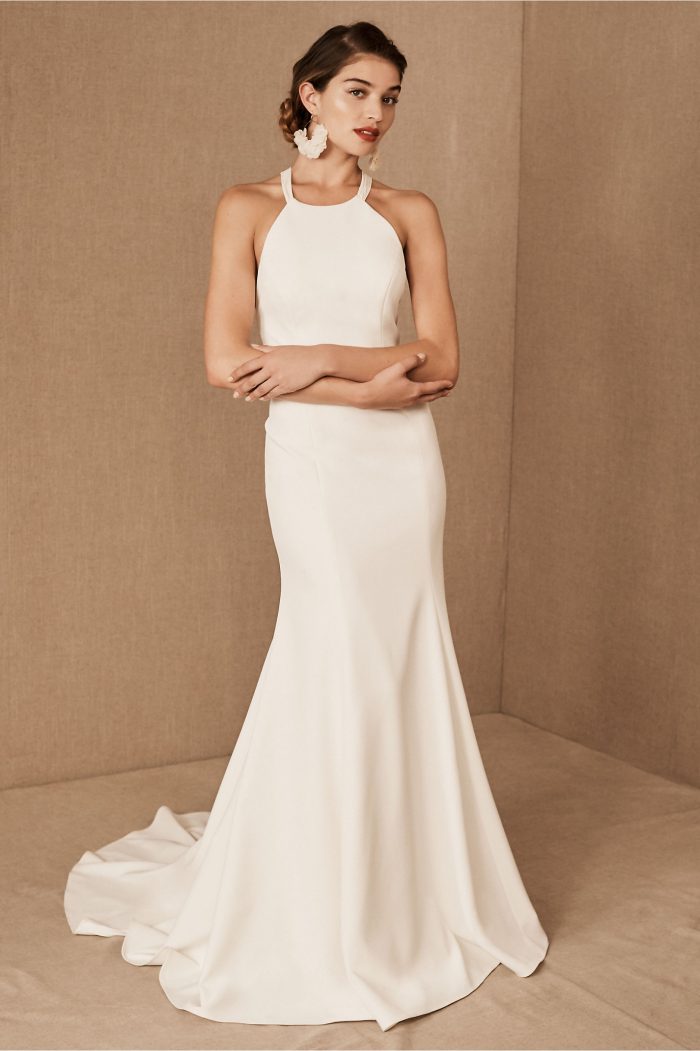 shop the Shipley Gown
Need a little assistance saying "yes" to the dress of your dreams? Don't forget that BHLDN is now offering virtual appointments so you can work with an experienced stylist while you shop!
Best of luck, brides!!
This post is sponsored by BHLDN!