At Junebug we believe that the bride should enjoy her big day to the fullest extent, and if you're not accustomed to wearing heels all day long, ballet flats are an excellent alternative. Perfect for both the bride and her bridesmaids, Josefinas' handcrafted ballet flats are as elegant as they are comfortable. With beautiful shades ranging from soft and feminine pastels to bright and bold colors, Josefinas offers the bride and her entourage a stylish and unique set of ballet flats bound to please every modern bride-to-be.

For the more traditional bride, these gorgeous bridal ballet flats embody the women who inspired their design, Kate Middleton and Grace Kelly.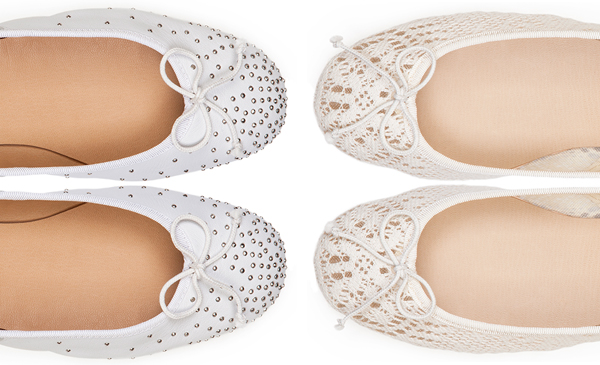 Thinking of what you'll be wearing to dance the night away? Check out our favorite designer wedding shoes from real Junebug brides!
This post is sponsored by Josefinas and chosen for Junebug for its value to our readers – we think their ballet flats are the perfect choice!