For anyone suffering a case of the winter blues, today's wedding is the perfect medicine! As I'm writing this, I'm surrounded by fog (day 5 of fog!) here in Seattle, so Cortnie and Matthew's beautiful beach wedding at Little Cove Beach, Noosa in Queensland, Australia is like a shot of sunshine right into my veins. The couple took full advantage of their incredible setting and left any thought of formality behind. I love the sweet images of the bride and her maids testing out the water in their gorgeous white lace dresses. Enjoy this winter pick-me-up from the talented (and incredibly sweet!) ladies at 37 Frames Photography!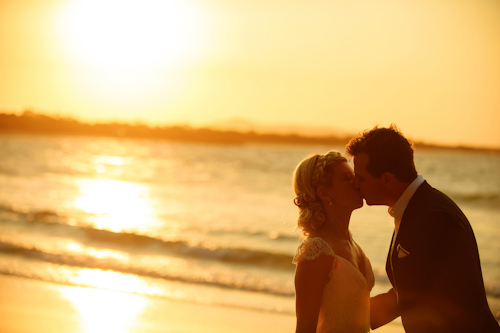 The Couple: Cortnie and Matthew
The Wedding: 10.19.12 – Little Cove Beach, Noosa – Queensland, Australia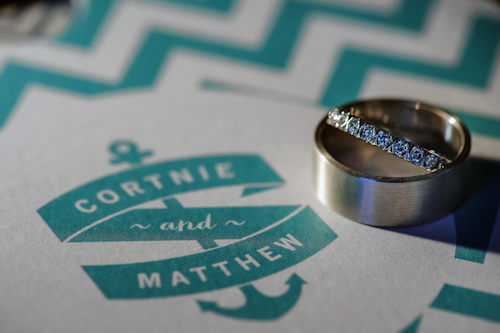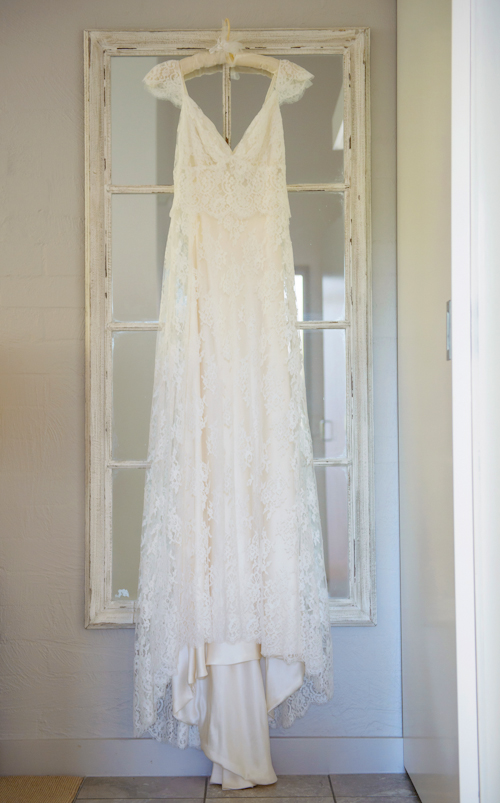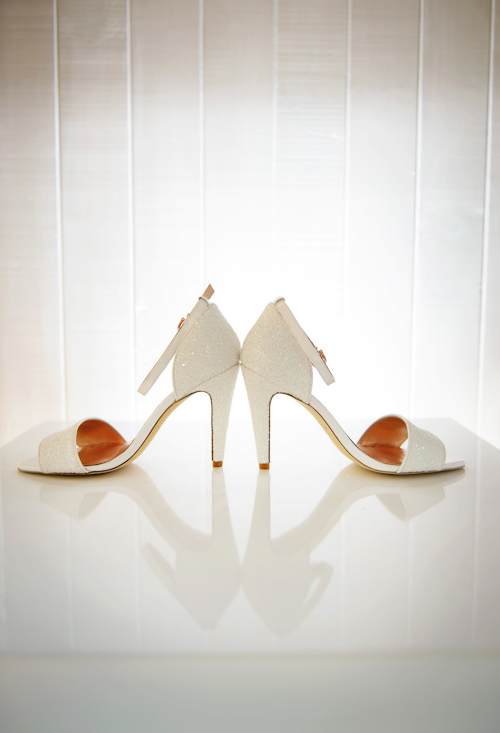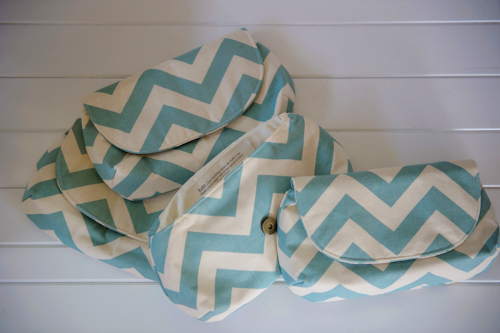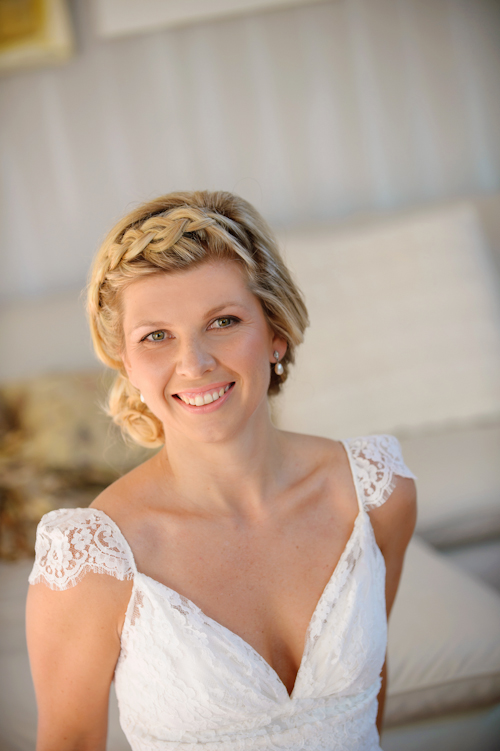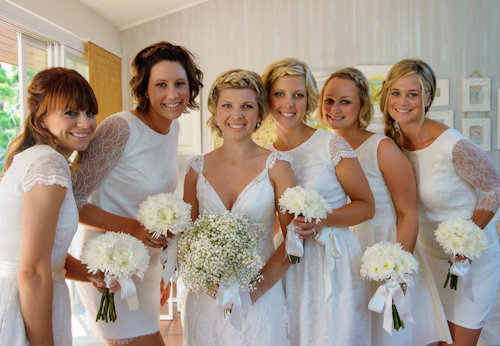 What were the top three priorities for you in planning your wedding? We wanted to keep it simple, effortless, and beautifully beachy – we love the Hamptons style with its white and water colour palette, so we used that for our style inspiration. We wanted the guests to enjoy, relax, and celebrate with good food, a beautiful location, and great music. We also wanted the ceremony to be natural, down-to-earth, and about us.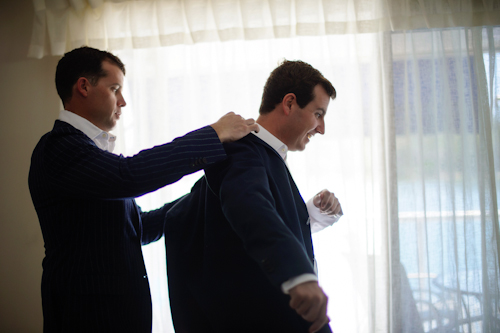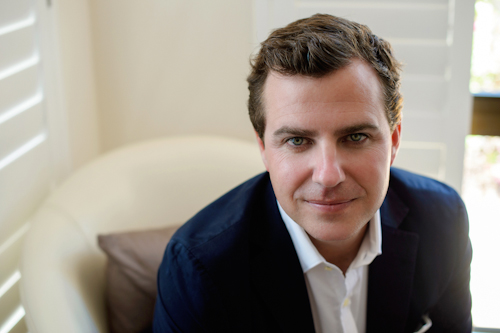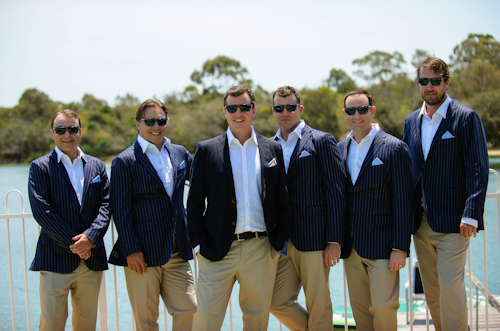 What wedding traditions or cultural traditions did you incorporated into your wedding and what did they mean to you? We both come from families that spend a lot of time at the beach – so it was a significant part of both our upbringings. Noosa, Little Cove has many fond memories for us, and it was important for the backckdrop to speak for itself. We incorporated a few key touches in our decor and ceremony to get the "Hamptons meets Noosa" theme across.
Were there any places where you broke the rules in your wedding planning? Why and how did you do that? I don't think we followed any rules – we just went with what we thought best represented us as a couple and what we would enjoy on the day.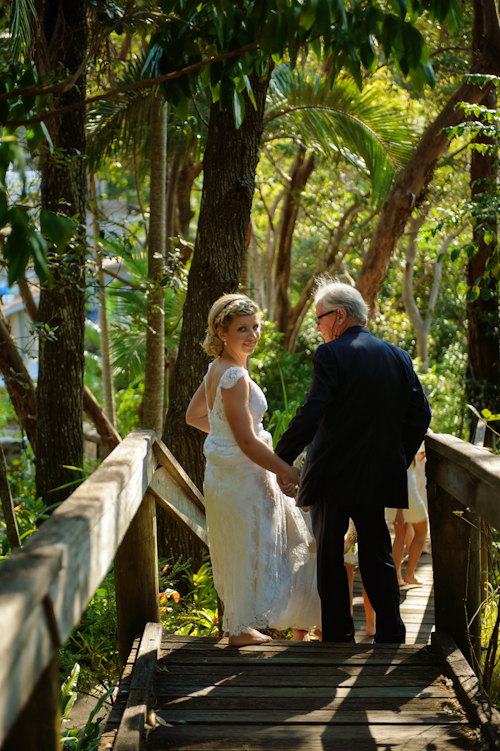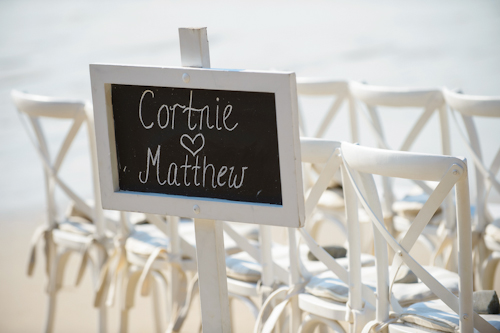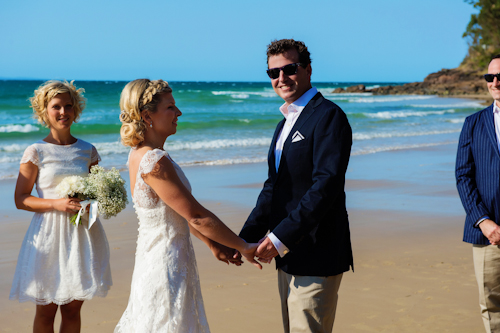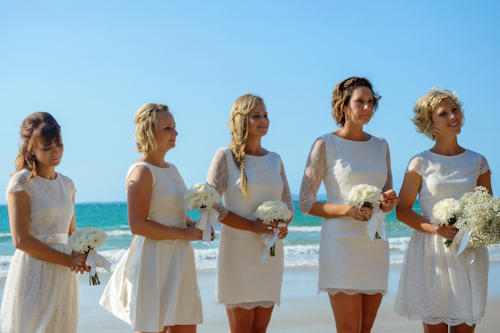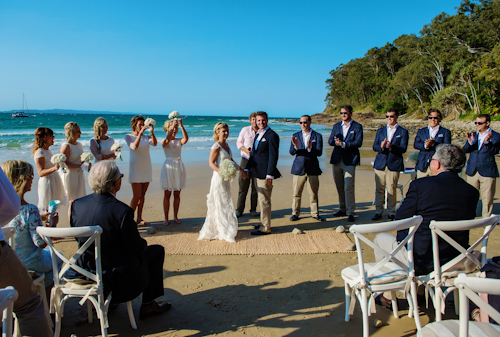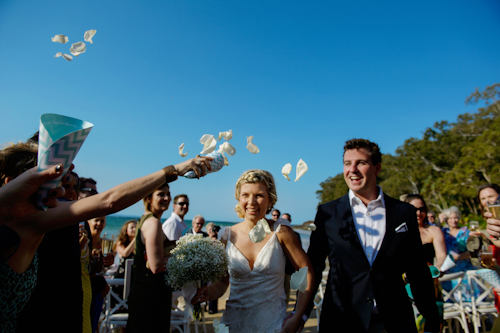 What was your biggest wedding planning success? I loved every single detail and the planning of the wedding – I think the whole day was a success! Seeing the ideas come to fruition on the day was fantastic. However if I had to single out one success, it was the floral decoration. I created my own flower arrangements and bouquets, so the hard work the day before made it come together beautifully. It was very special.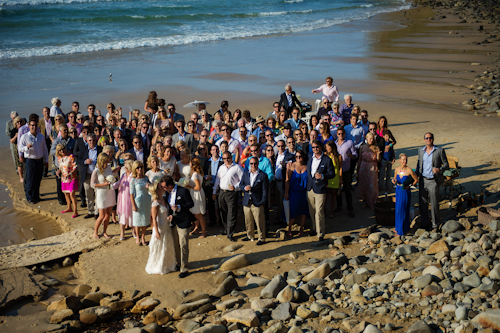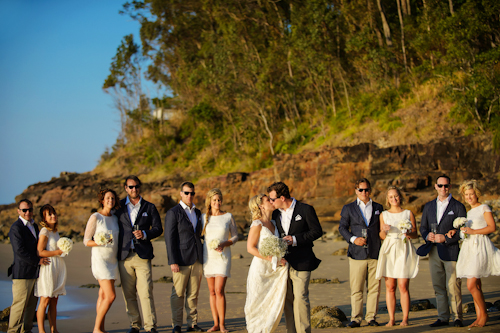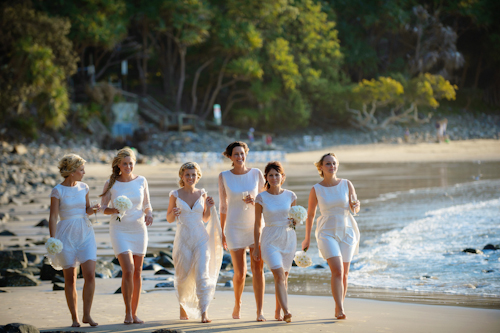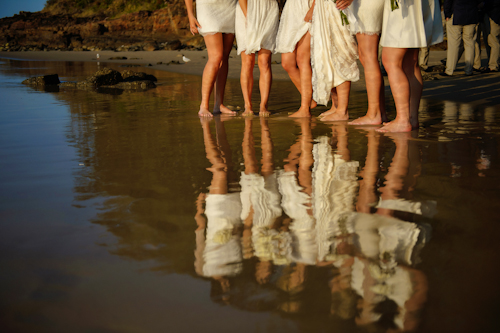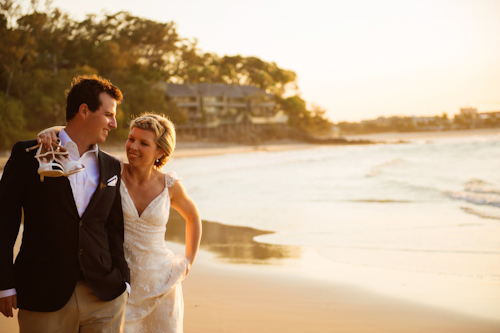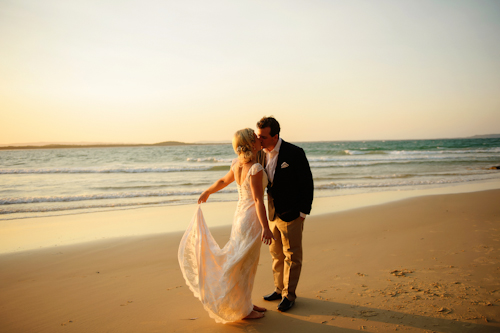 What was the most important thing that you learned through the wedding planning process and what would you tell other brides-to-be? I would tell brides to be true to themselves and follow their vision. It is so easy to get carried away with the details – but I believe that sometimes, less is more.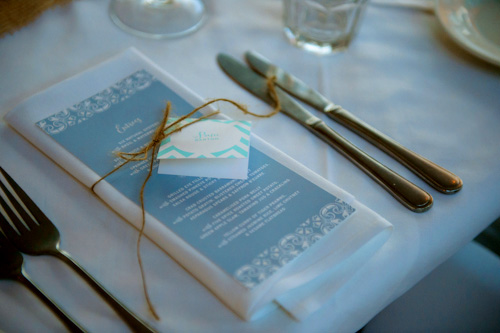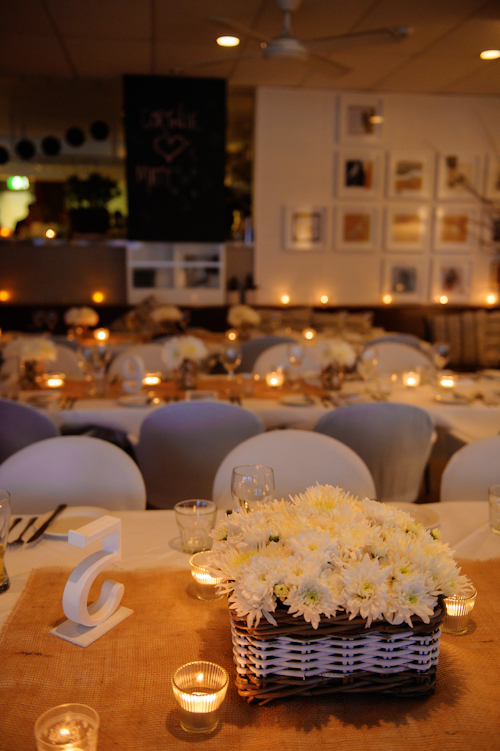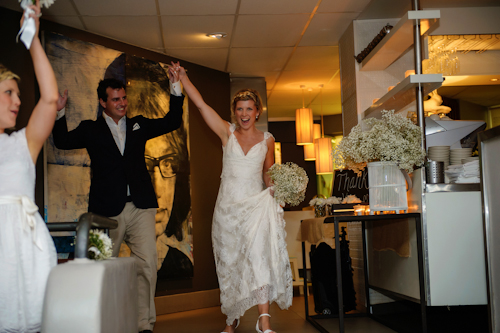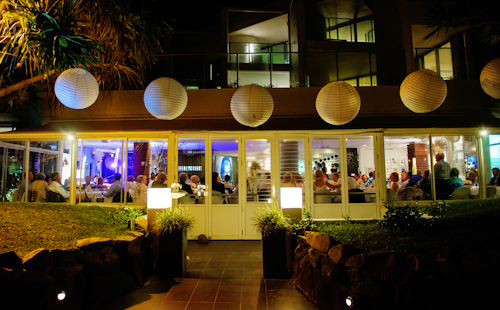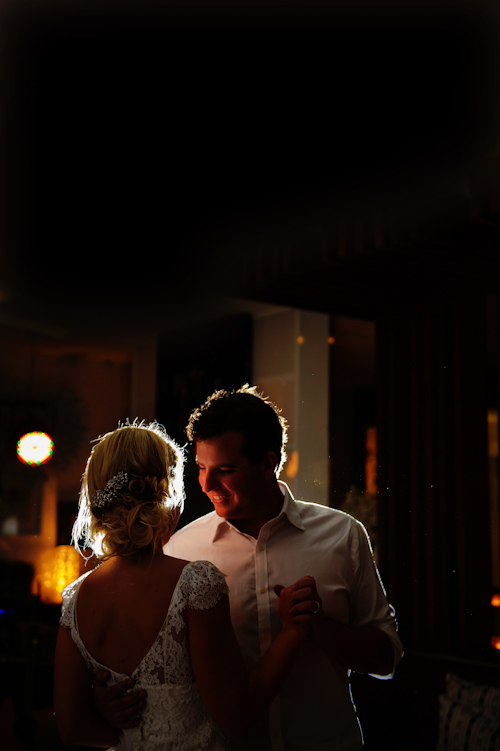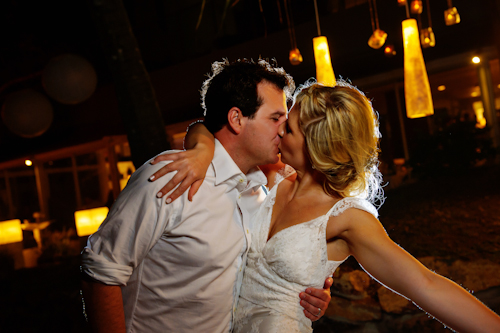 The Wedding Team:
Photographer: 37 Frames Photography
Ceremony Venue: Little Cove Beach, Noosa
Reception Venue: Bistro C
Officiant: Jay Flood, Noosa Style Ceremonies
Invitation Designer: Wolley
Florist: White Posie
Wedding Dress and Bridesmaids' Apparel: Johnanna Johnson from Savvy Brides
Bridal Accessories: Karen Willis Holmes
Groom & Groomsmen Apparel & Accessories: MJ Bale
Hair & Make-up: Anna Lehmann, bridesmaid
Live Music: Allan Kelly
Decor: Lovebird Weddings
Thank you, Cortnie and Matthew, for sharing the details of your simple and personal beach wedding with us!