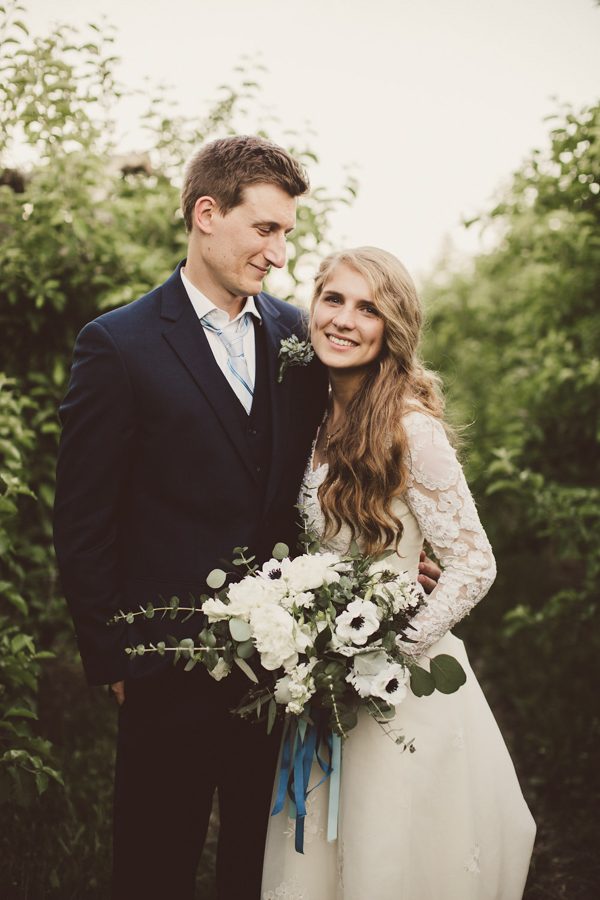 Baby blue is widely regarded as a color that demonstrates serenity and stability, so it's no surprise that this hue has totally taken off in the wedding industry! Erin and Randy held their effortlessly gorgeous Michigan wedding at Erin's grandparents' apple orchard, which lent down-to-earth and elegant vibes to the couple's day. Special touches like a personalized ceremony, vintage décor, and fun DIY projects all over the orchard allowed Erin and Randy to express their love to their guests. We love how photographer Natalie Puls documented Erin and Randy's day!
The Couple:
Erin and Randy
The Wedding:
Price's Orchard, Newport, Michigan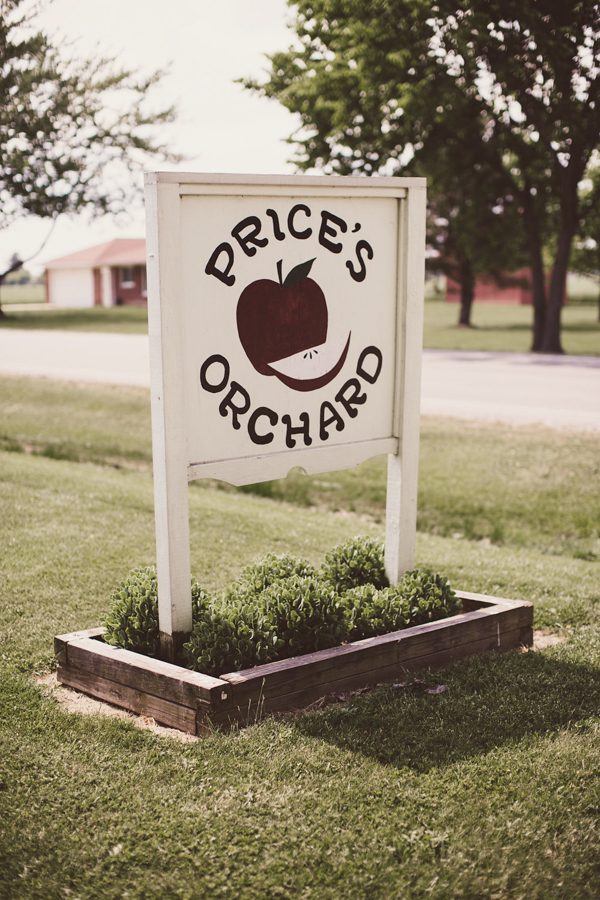 As I was looking for a venue in the suburbs of Chicago, I was getting incredibly stressed. Nothing seemed right and everything was out of our price range. I remember calling Randy and getting emotional saying "Why spend the money if it isn't even something we like?" The most memorable place to me was my grandparents' apple orchard in Michigan. When I suggested it to my Dad he thought it was out of the question. The orchard is a working farm. It's not a cute-sy Pinterest farm; it's a tractor shed and pile of horse manure farm. However, by the grace of God, I got the whole family on board and it was perfect.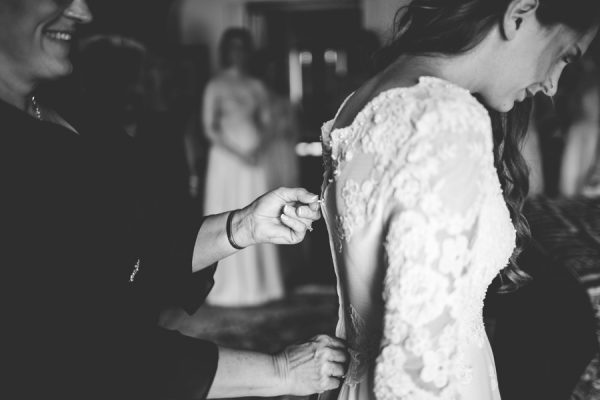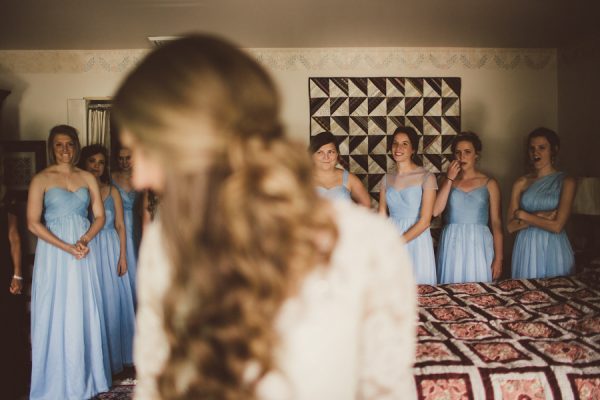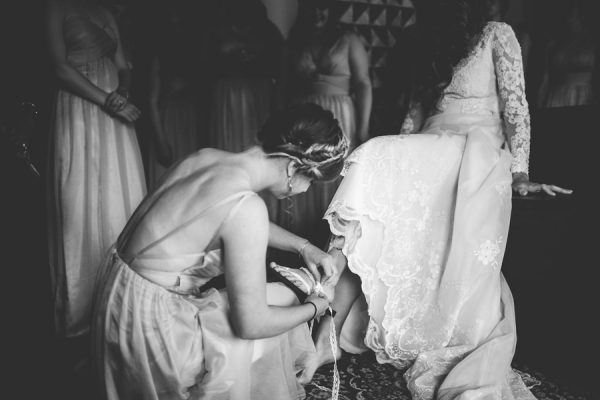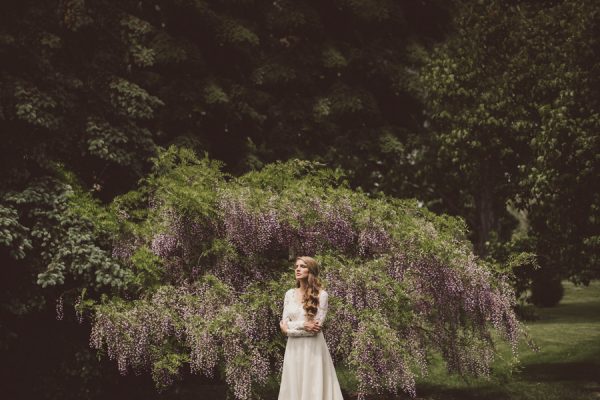 The most memorable moment of our day was right as I saw Randy during our first look. It was the moment when I knew our stress was gone and we were so excited to get married and see all of our family and friends!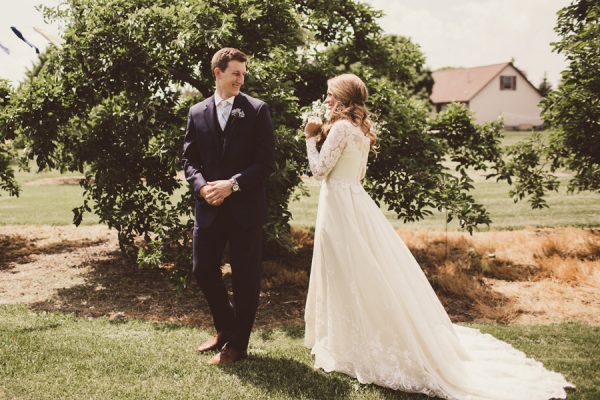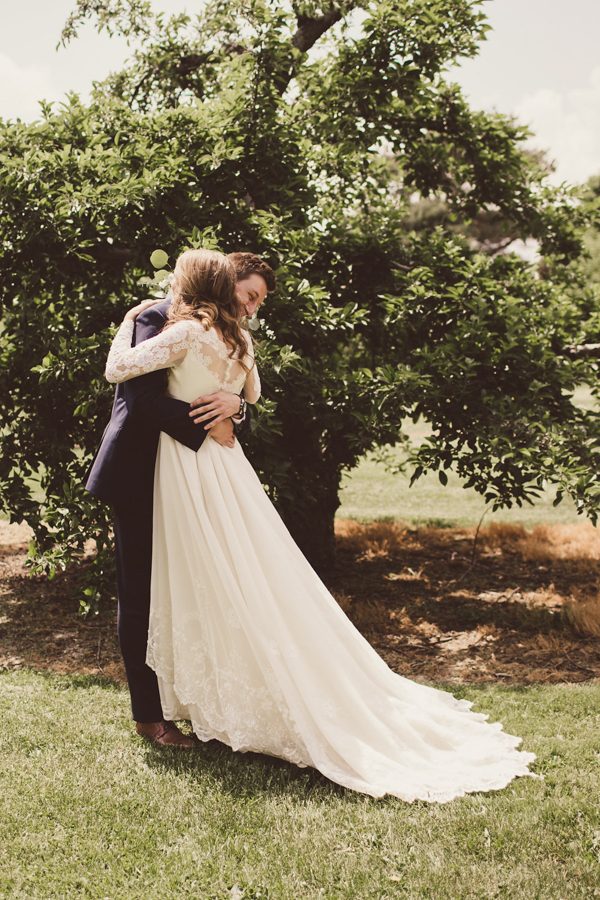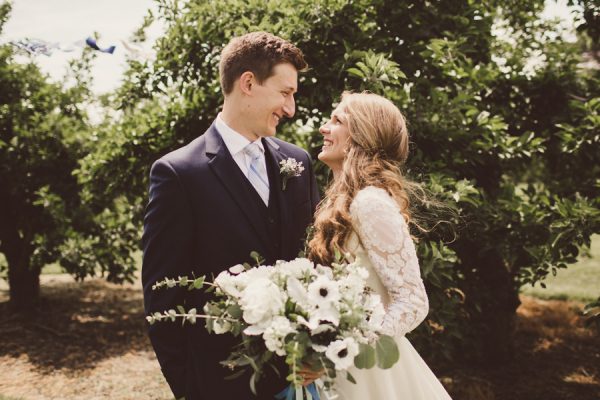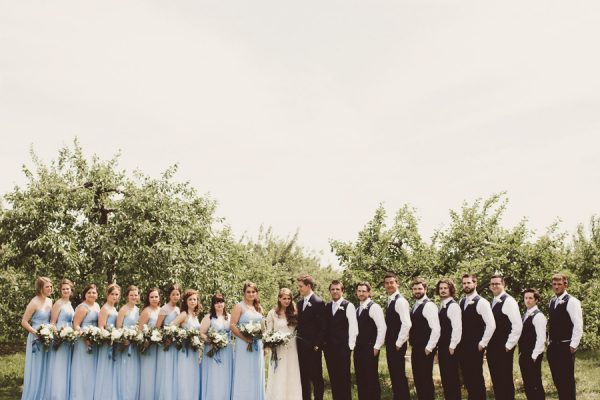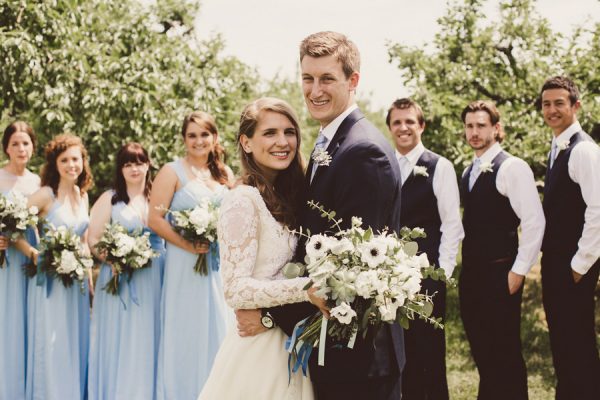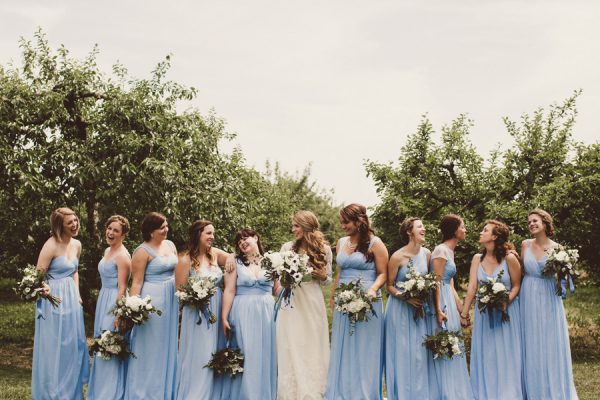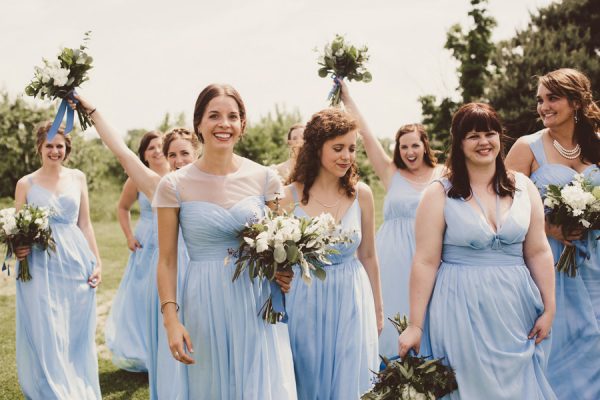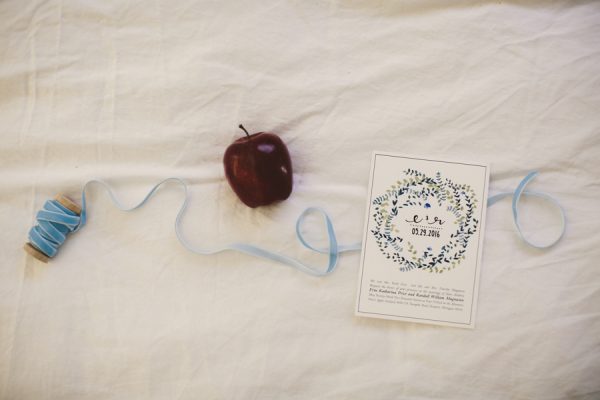 We really wanted a celebration with our family and friends (who are all very important to us), and since most of our guests had to travel, we wanted our wedding to be enjoyable, so we made sure there was plenty to eat, drink, and do! But we also wanted to make sure that the wedding was distinctly ours. With so much access to ideas from other weddings and since a lot of our decorations were recycled, we tried to add special touches to make our day more personal to us.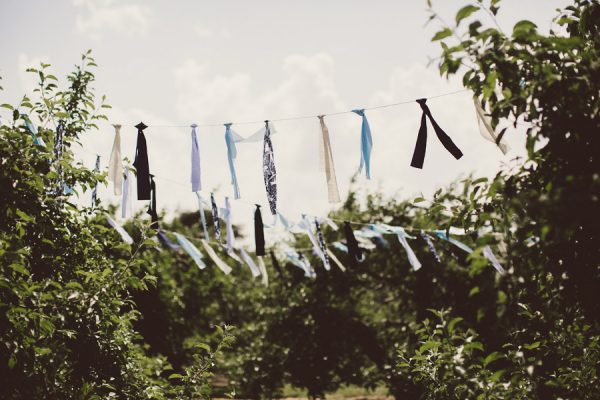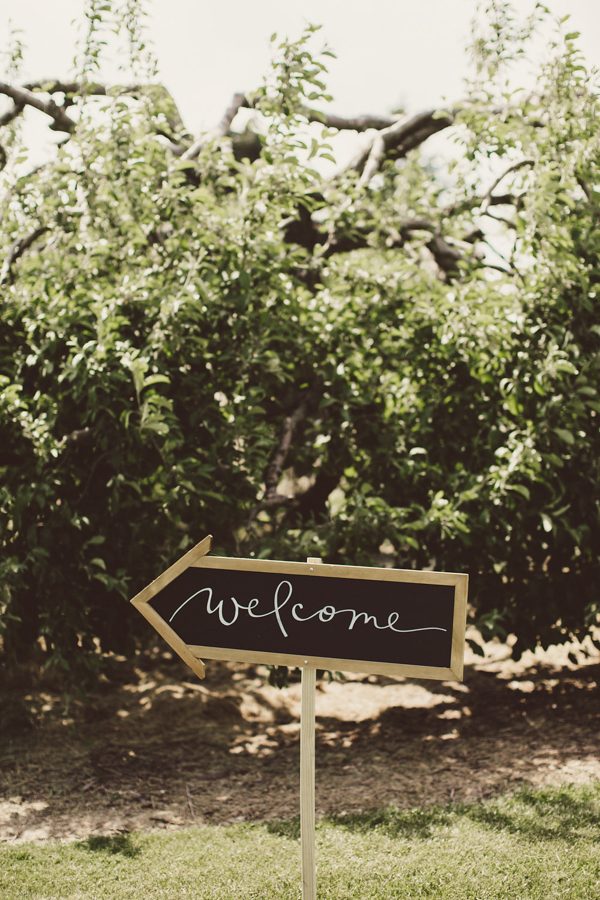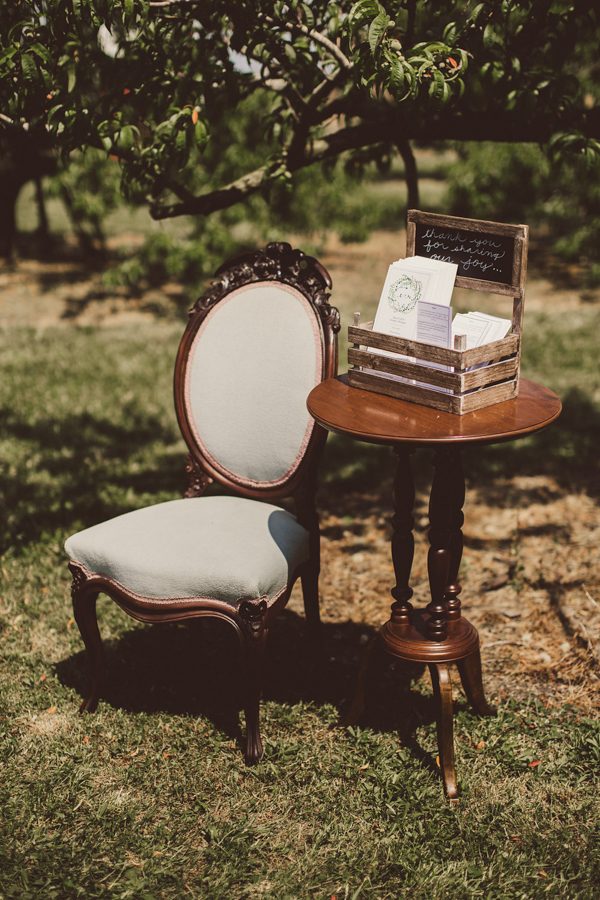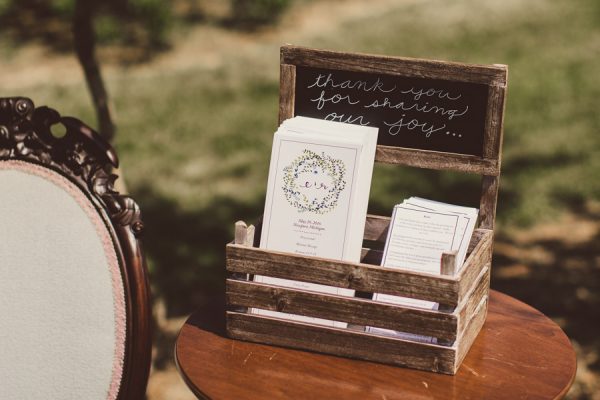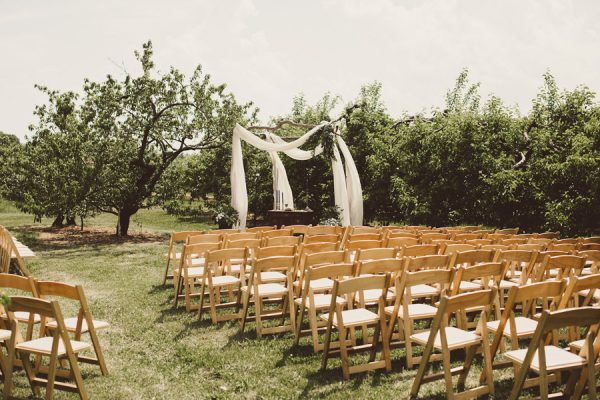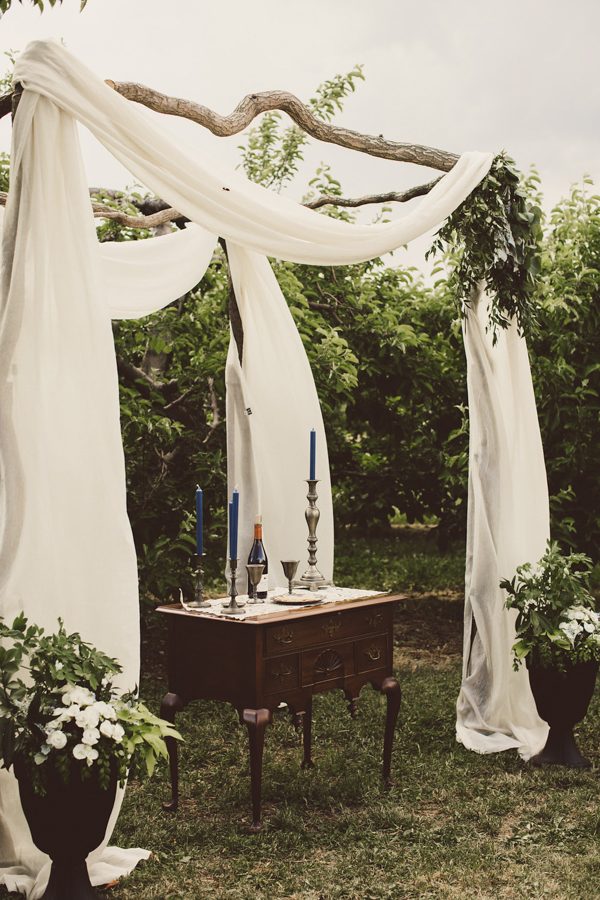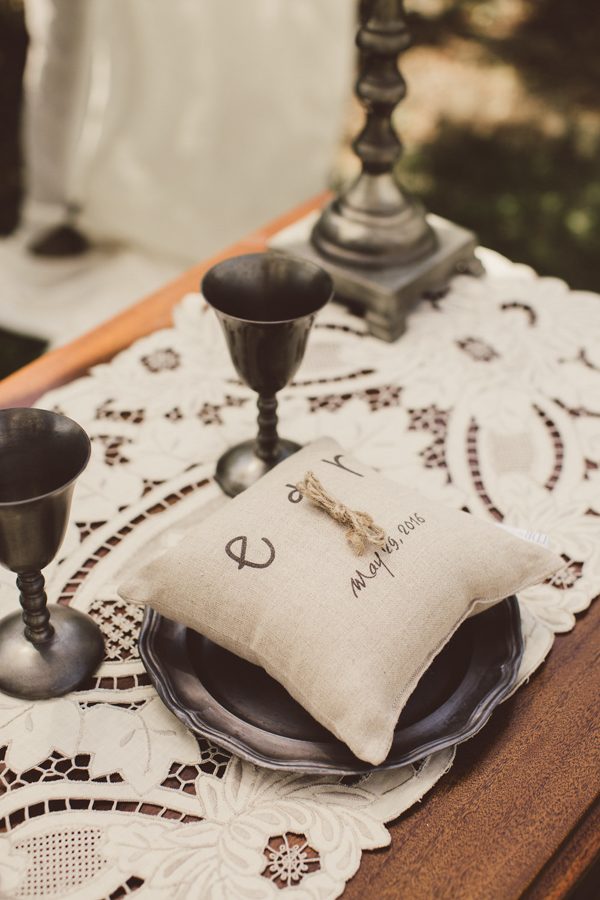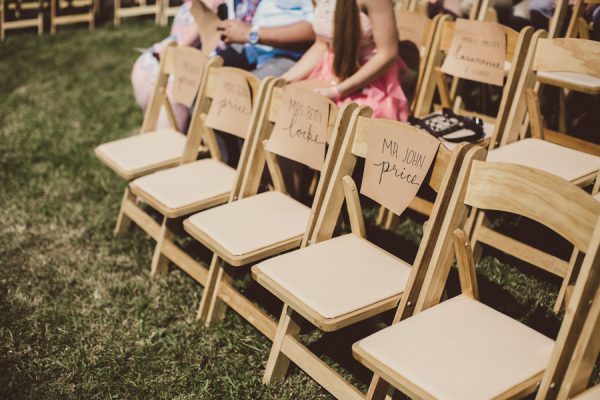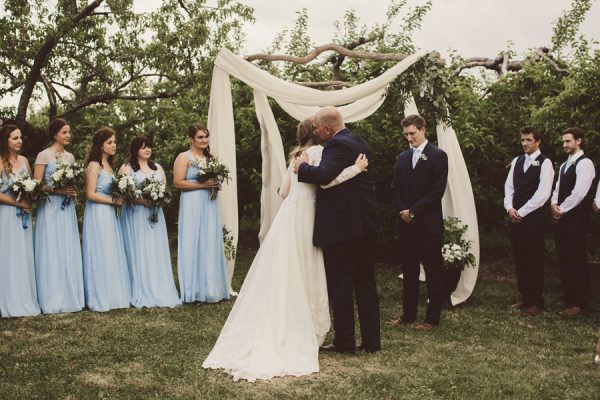 Personalizing the ceremony was of utmost importance to us. A marriage can't be done alone. We had the example of both of our parents' marriages and the support of friends. We wanted to include them and also intertwine our beliefs into the ceremony. So my mom sang one of our favorite hymns, our parents prayed over us (our 'unity candle'), we had a huge bridal party that took communion with us, and we wrote our own vows (Randy is a writer and I still cry when I reread his vows).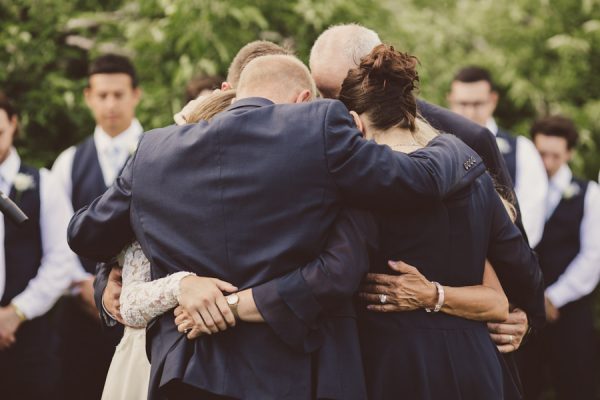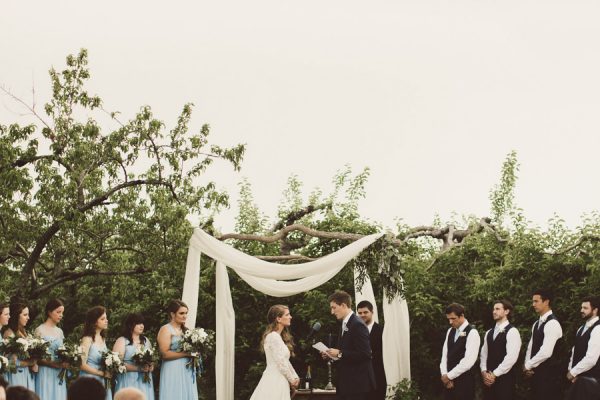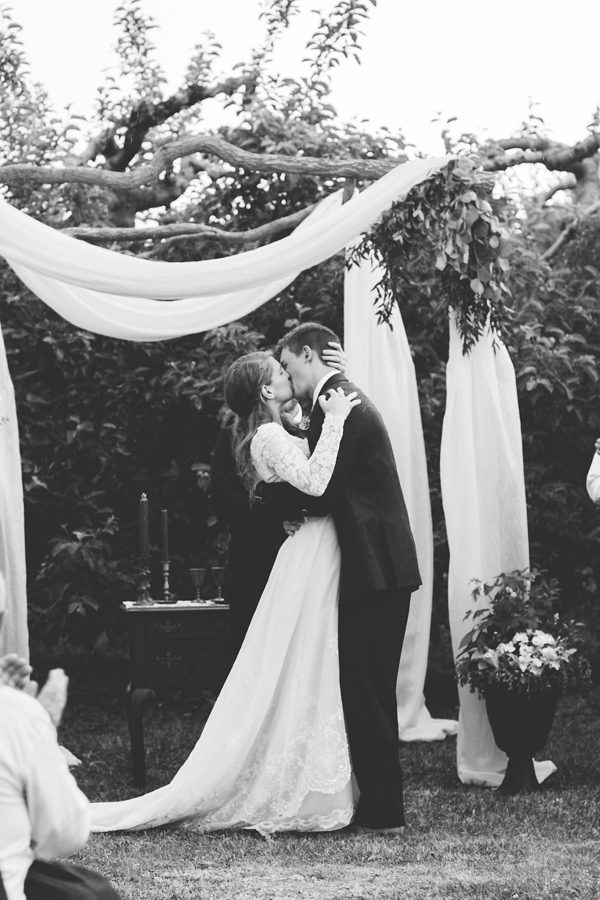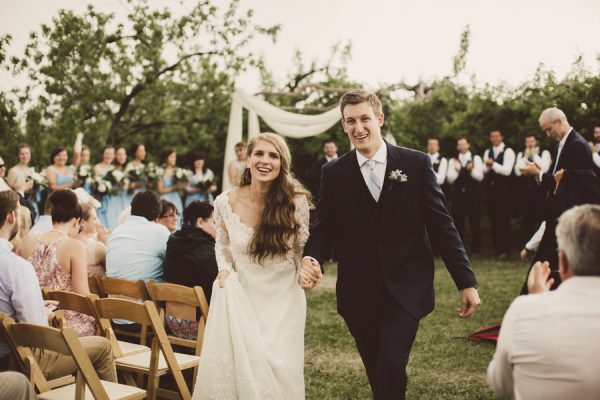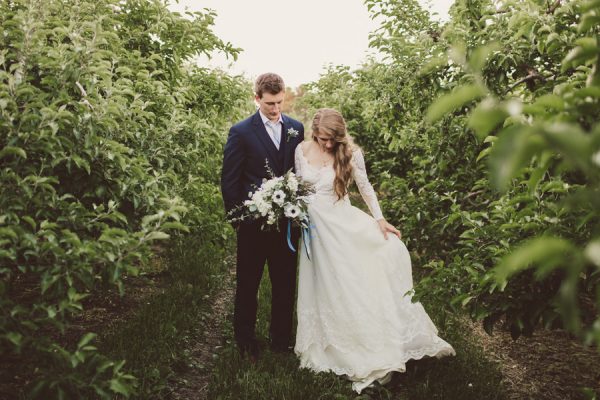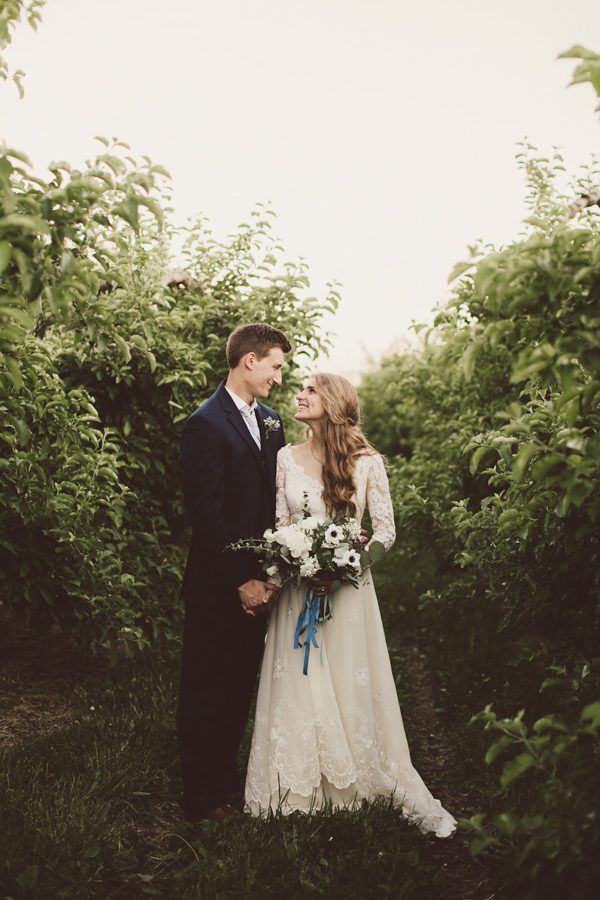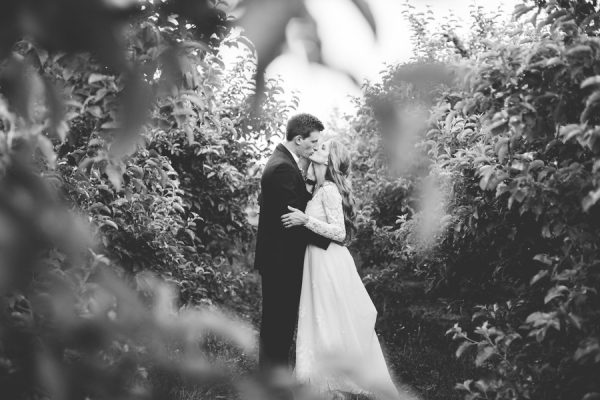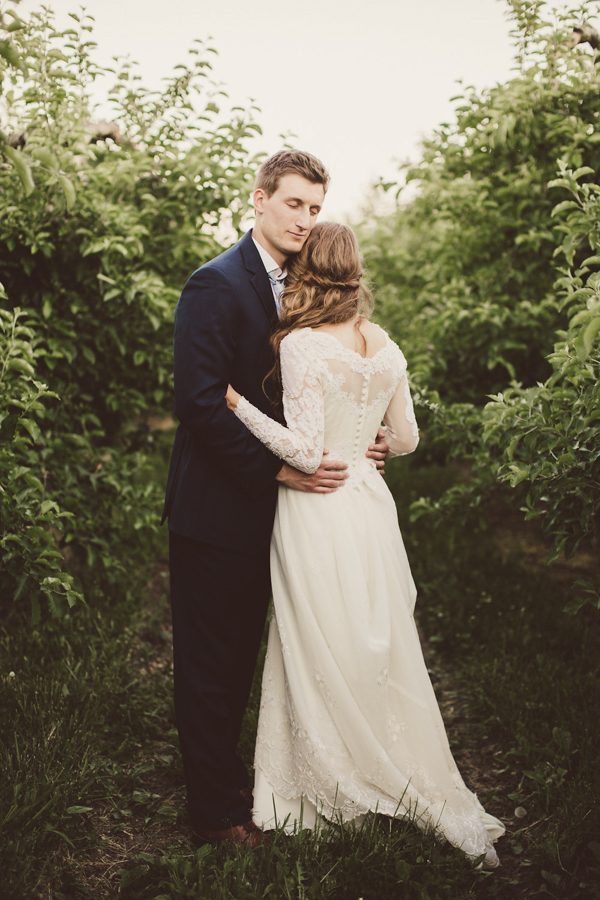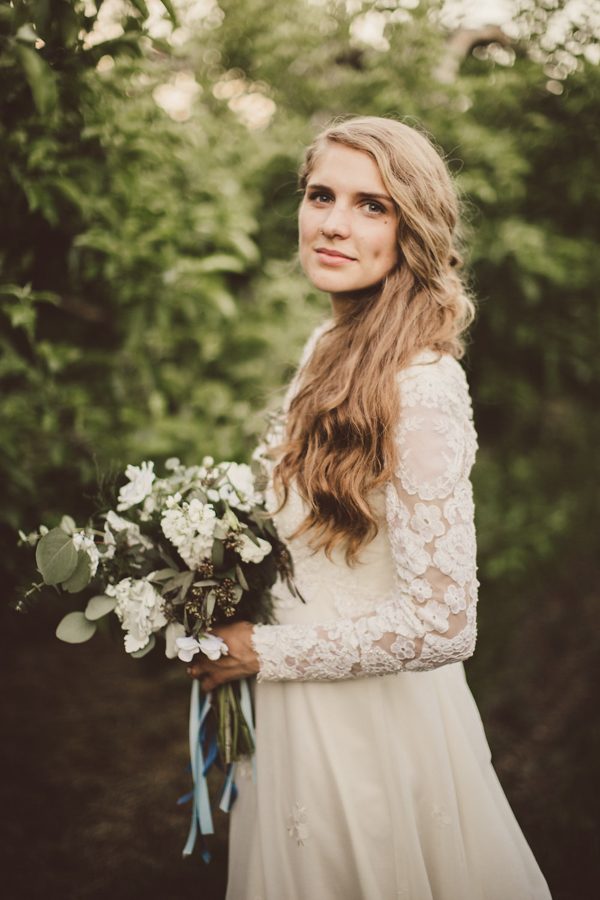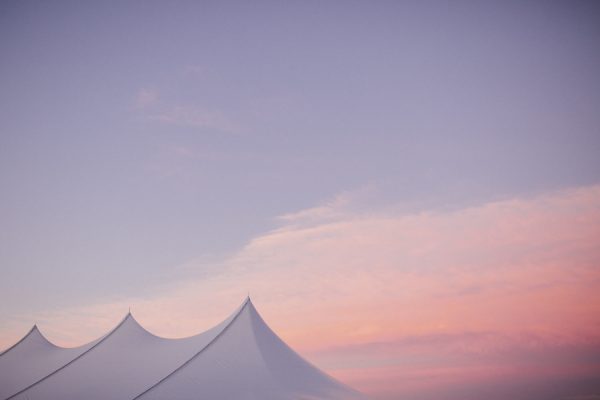 Our advice: Delegate. Perhaps you are like me: a type B person trying to be a type A wedding planner. Ask for help. Your mom wants to be a part of your day. Include the people you love so you don't start crying the day before the wedding, because trust me, that's no fun.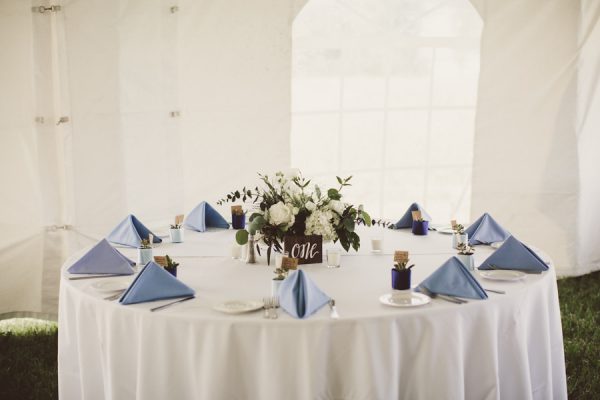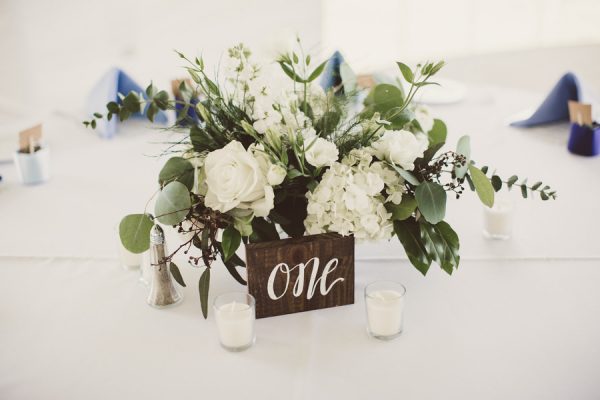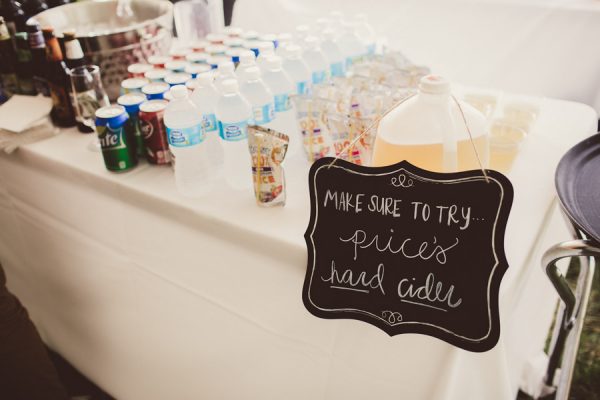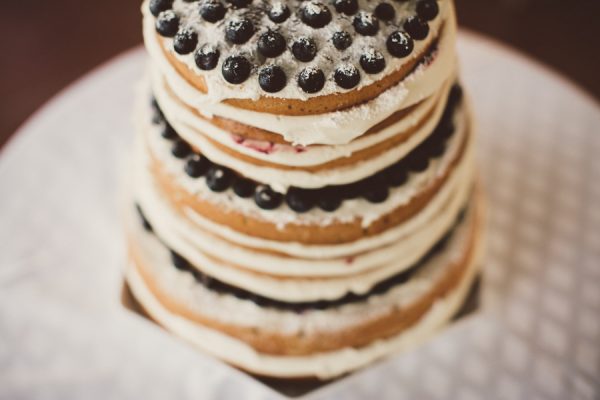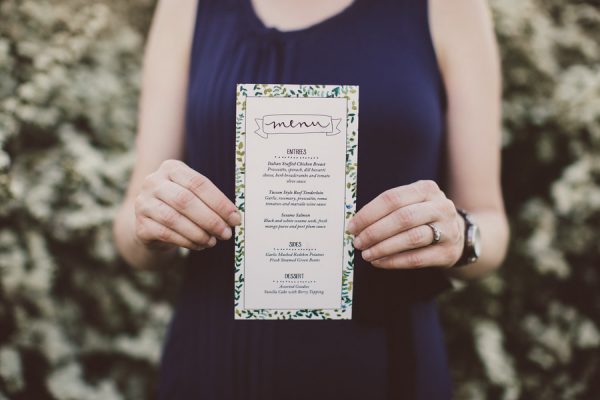 Our photographer Natalie was great. Our family loved her and I got so many compliments about her. They said that she had the uncanny ability to appear during a perfect candid moment. Natalie was down-to-earth, and that's exactly how I wanted my wedding and my wedding photos to feel.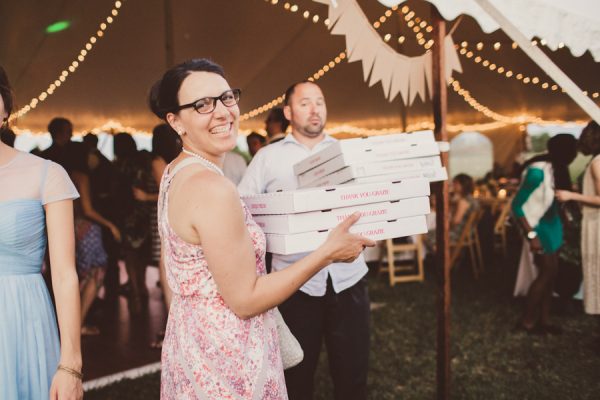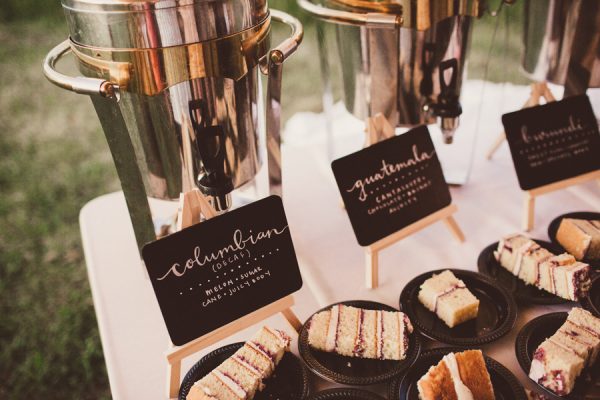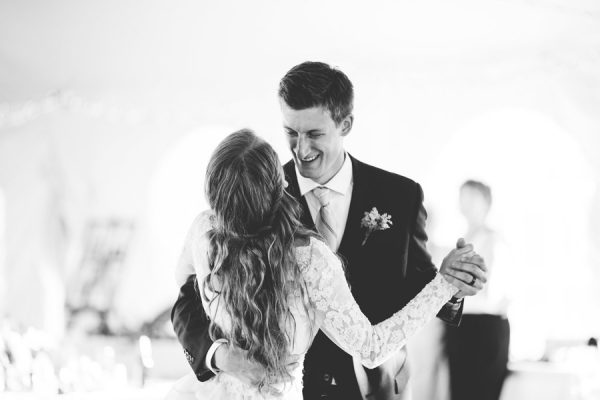 Congratulations to Erin and Randy, and a huge thanks to Natalie Puls for sharing this wedding with us. Love this wedding's rustic elegance? Then you've got to see this rustic garden inspired wedding at Southern Lea Farms!