I can't say enough about how much I adore this backyard wedding! There is so much to love, from all the personalized details to each and every loving, sweet moment. The warm shades of peach, cream and gold in the floral design by Scarlett and Grace completely brought the atmosphere of a warm California autumn to life – and it was all beautifully captured by Kris Holland Photography.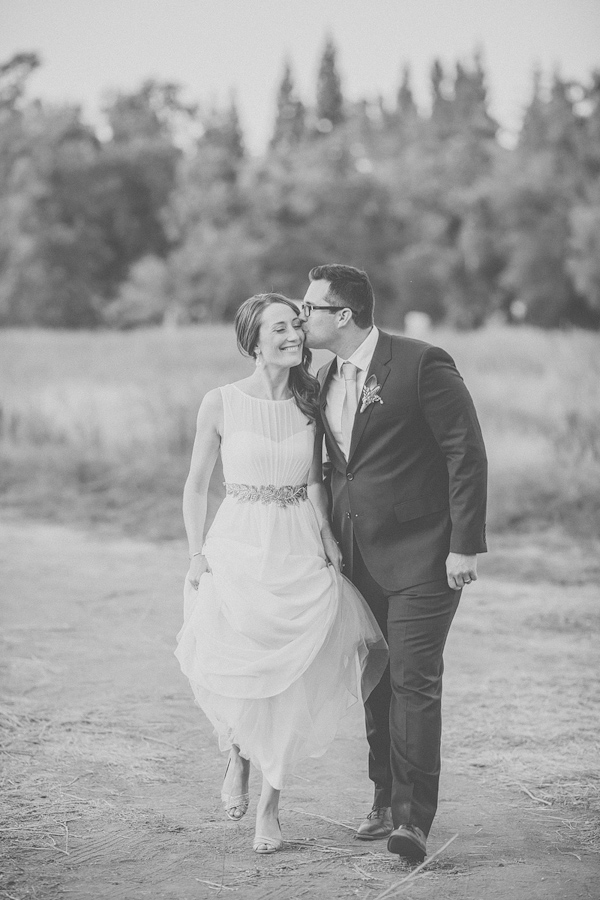 The Couple: Kristin and Bryan
The Wedding: 10.12.13 – Home of the Bride's Parents, Granite Bay, California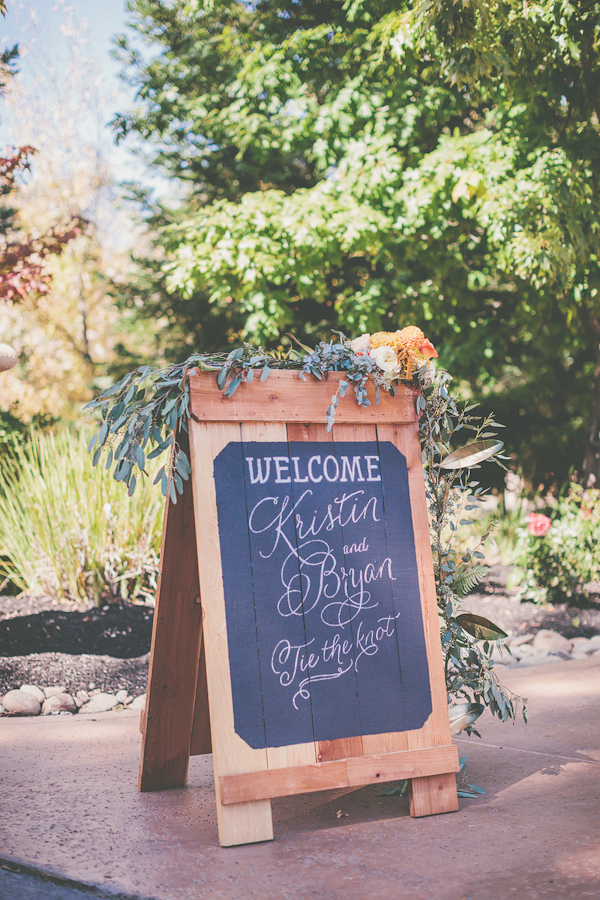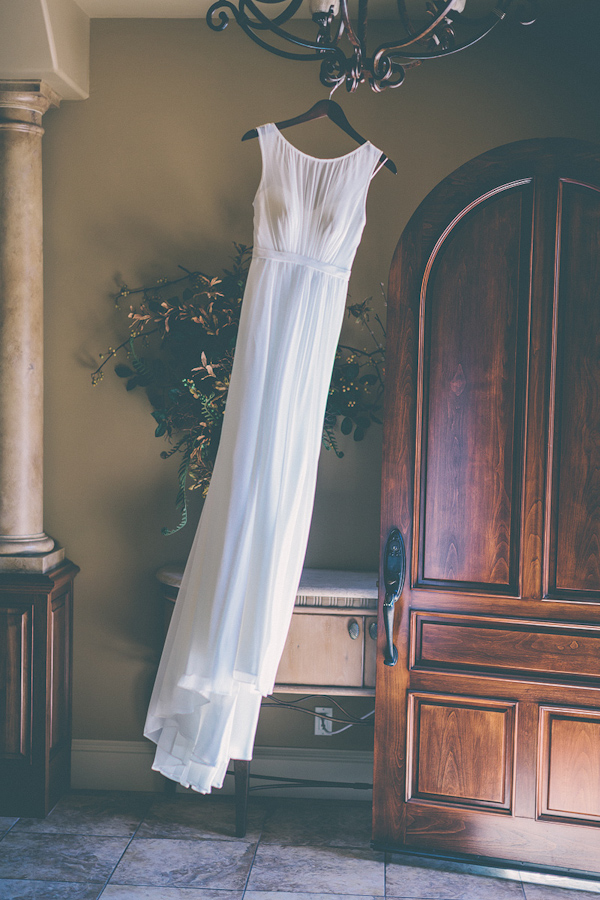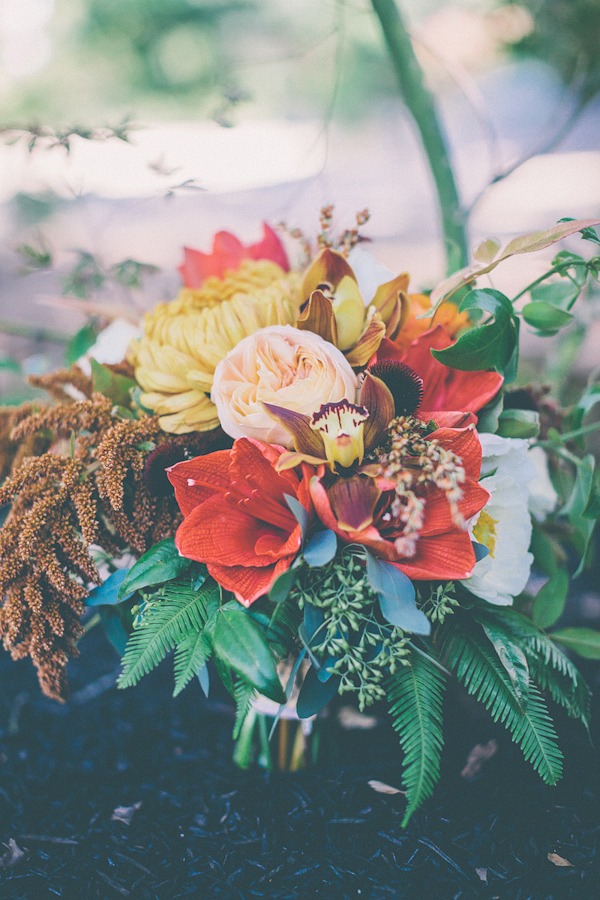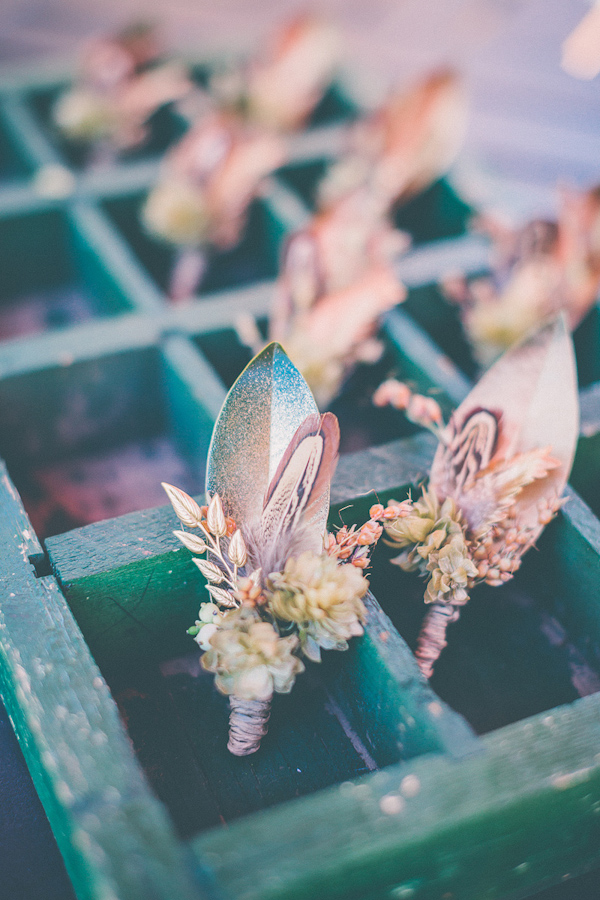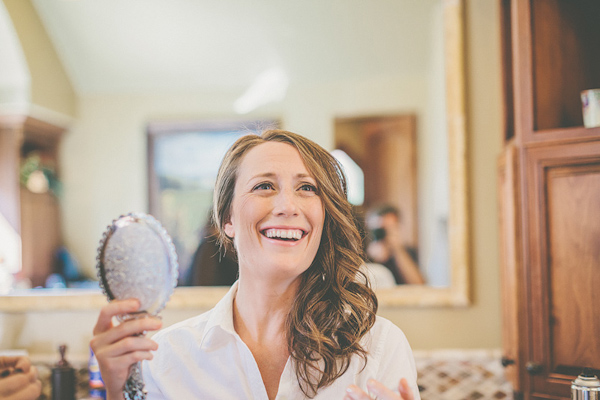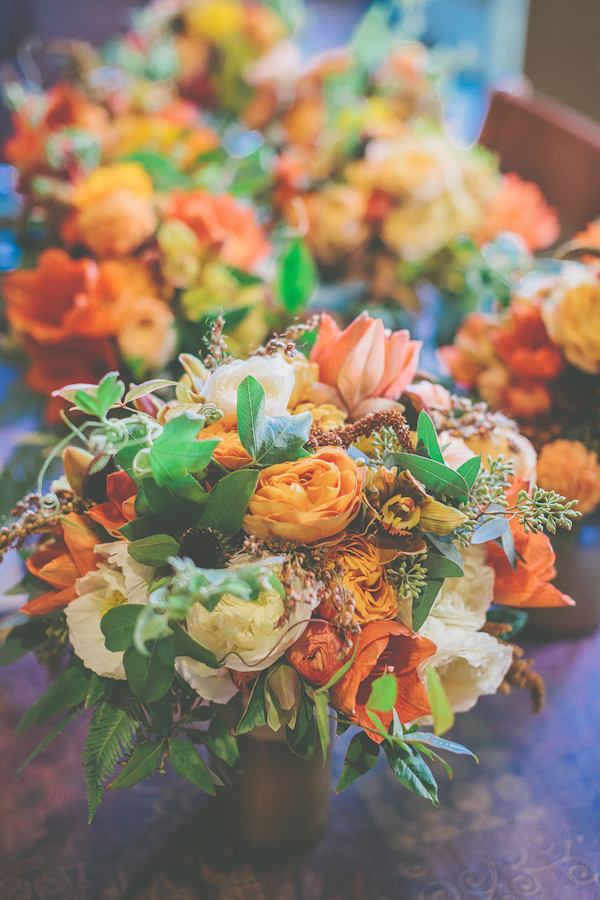 The Goals: For us, we were really focused on creating a fun, relaxed atmosphere while still acknowledging the fact that getting married is a big deal! It was important to us to have an amazing event that all of our loved ones would enjoy, but not to create a scene that would make us totally stressed out. The food and drink, atmosphere, and dance party were where we spent the majority of our planning time – we were going for delicious, beautiful, and hysterically fun.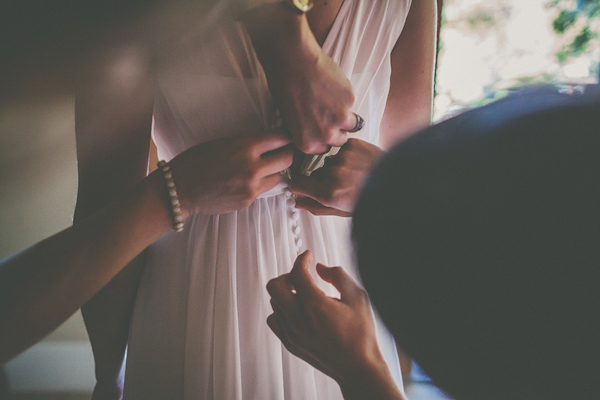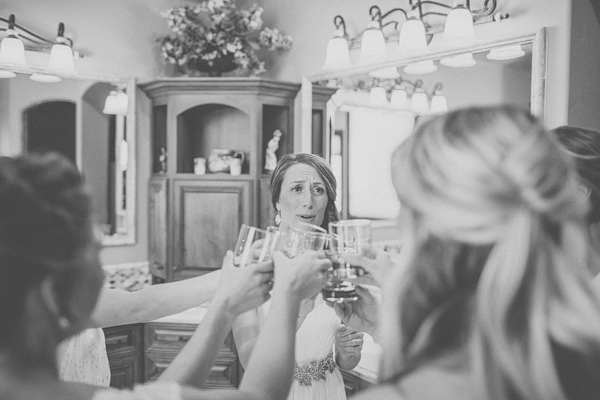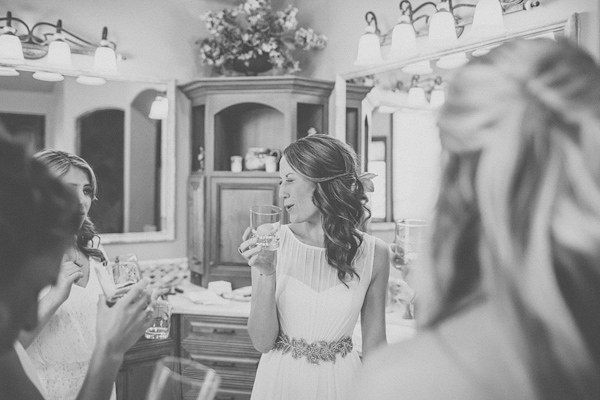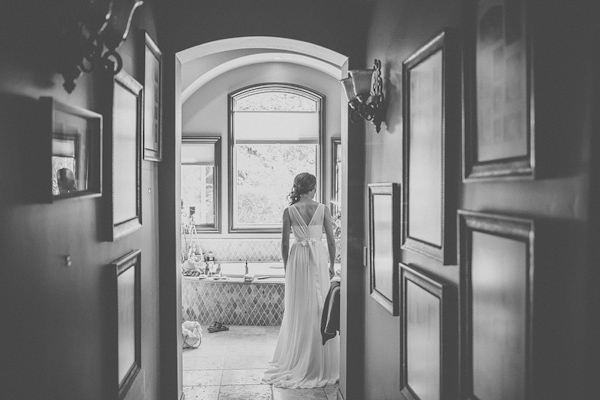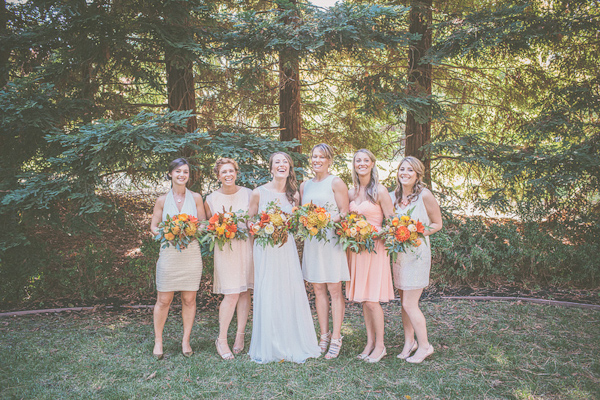 The Design: We were mainly focused on creating a warm, inviting atmosphere that would highlight all of the incredible work that Kristin's dad put into the backyard. We were lucky enough to have a gorgeous willow tree anchoring the ceremony space (that was then flipped to become the reception space), which became a sort of motif throughout the design and was included on the menus, save the dates, etc. Lighting was important to us, and our DJ did an incredible job with the dinner and dance floor lights. We were also fortunate to have an amazing florist, and she blew our minds with the colors and arrangements.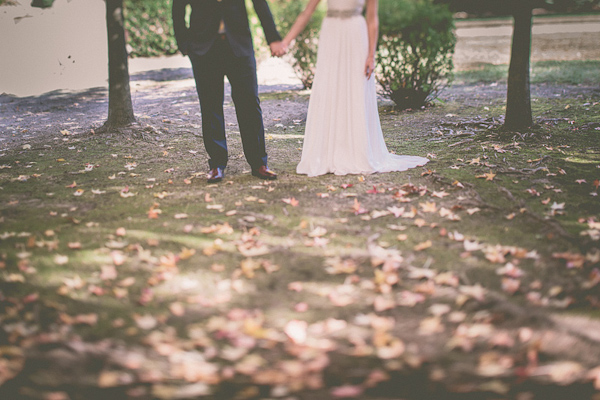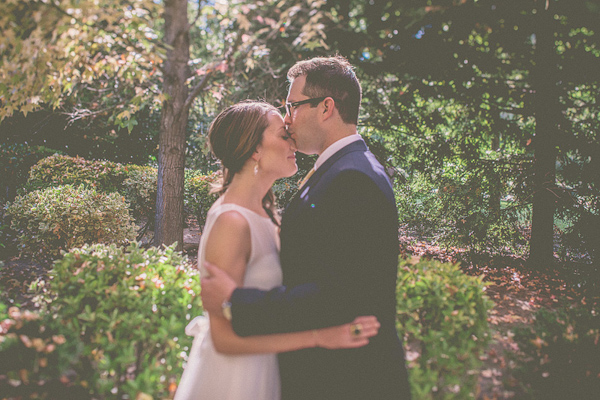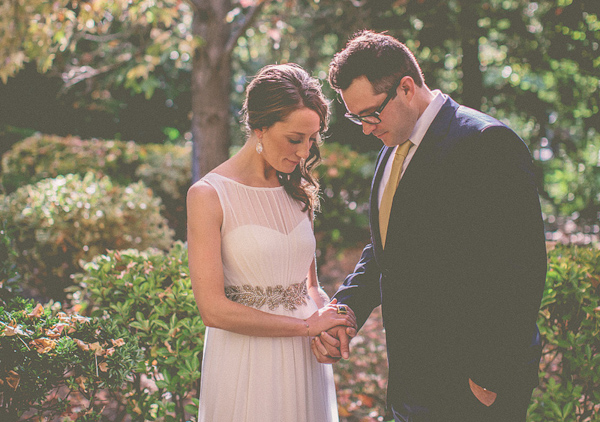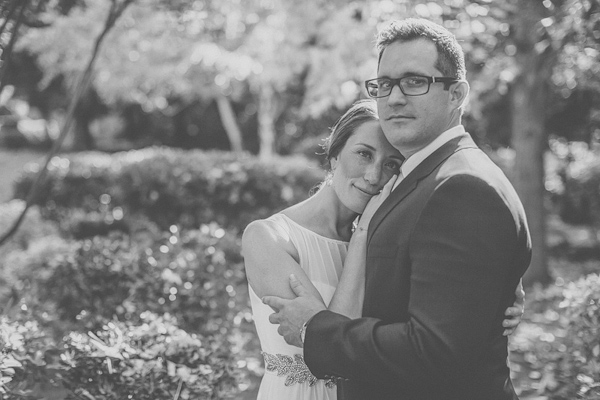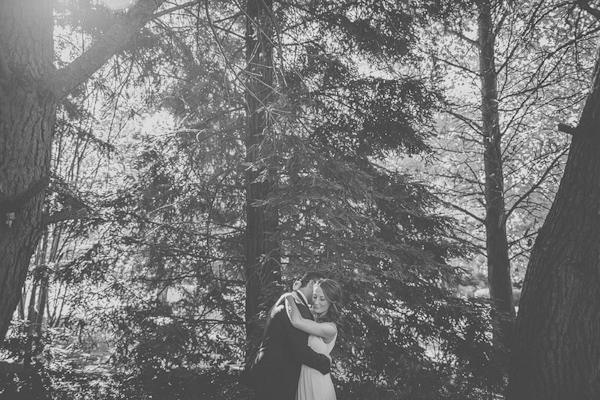 The Look: Originally I was not planning on wearing a traditional gown, but after our visit to And Something Blue in San Francisco I changed my mind. I fell in love with the Jenny Yoo dress as soon as I put it on – I knew I wanted something fairly simple that I could feel comfortable in and move in. The toughest part was finding a belt I really loved, which I finally found on BHLDN. I let the girls pick out their own dresses, with fairly loose parameters around a color scheme with peaches, off-whites and golds.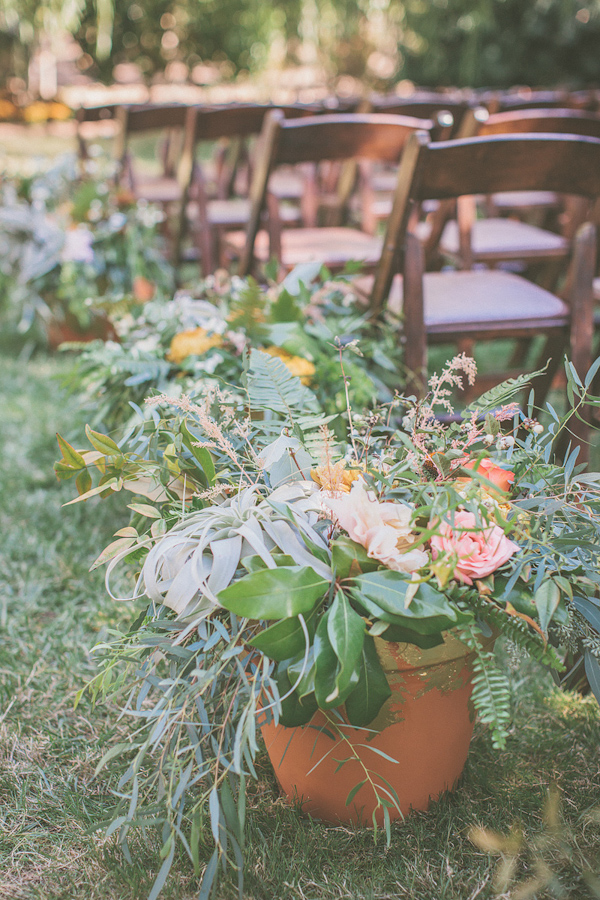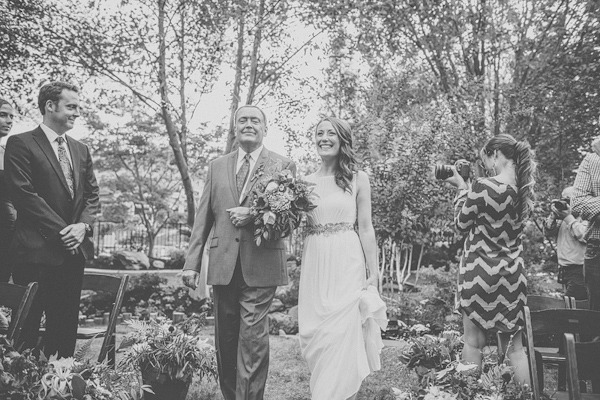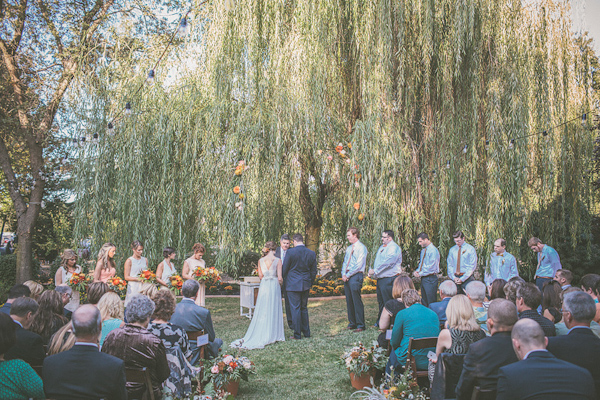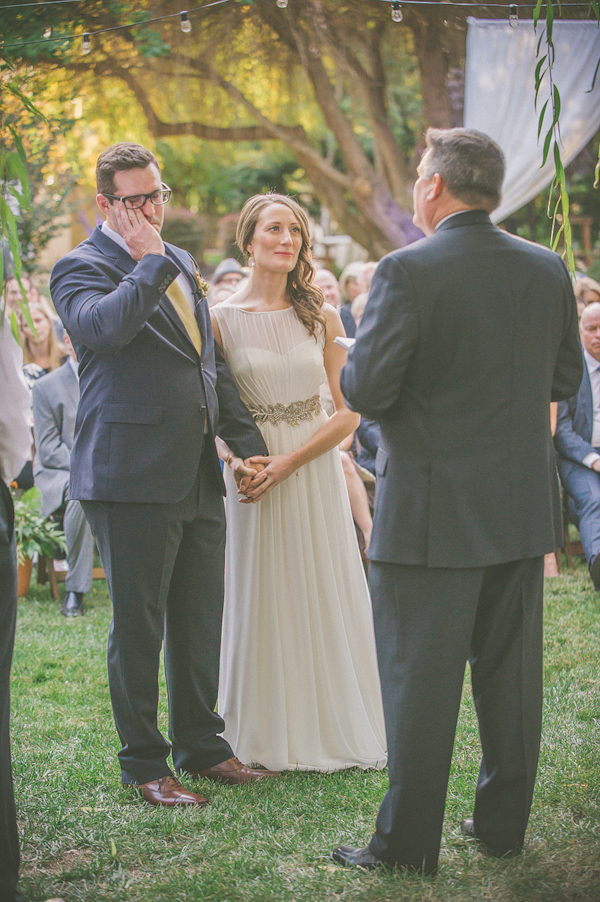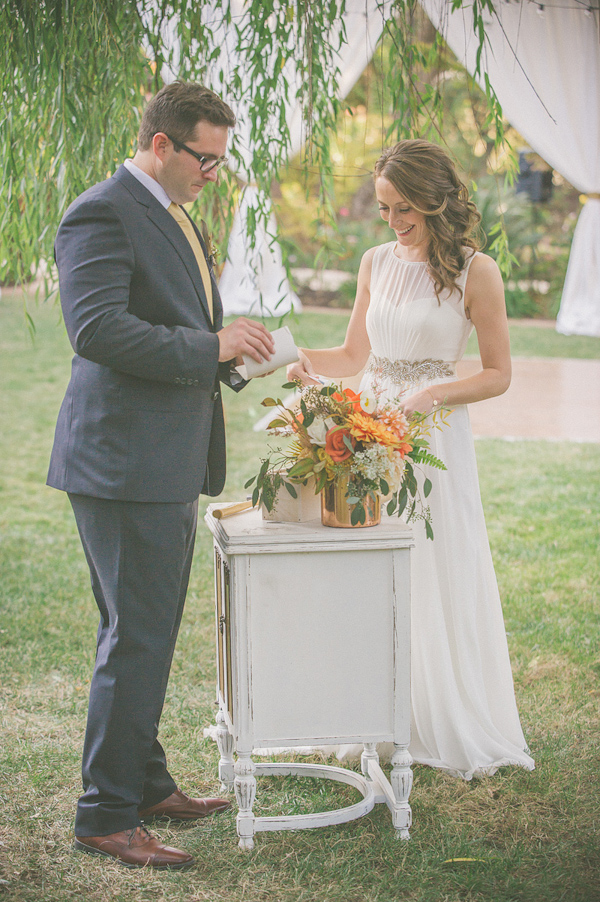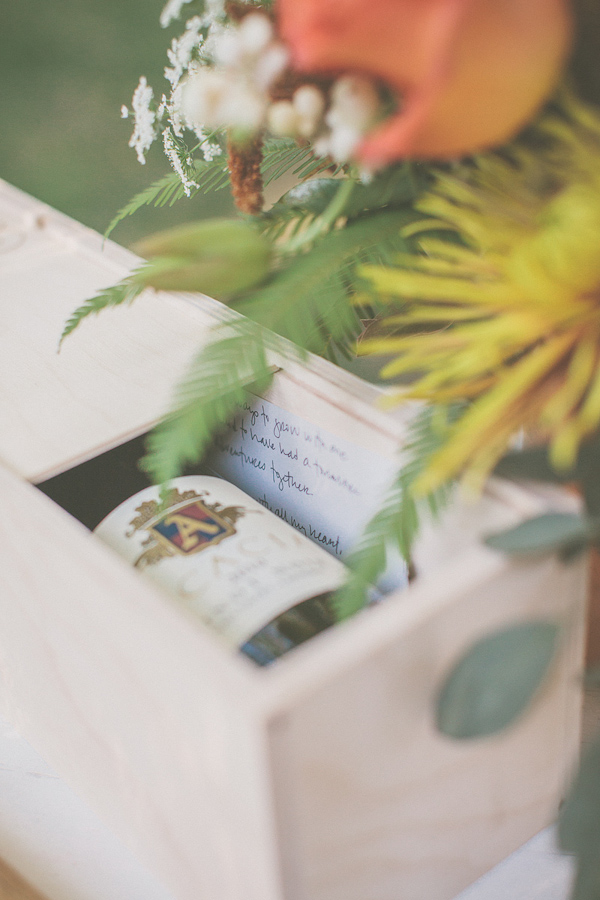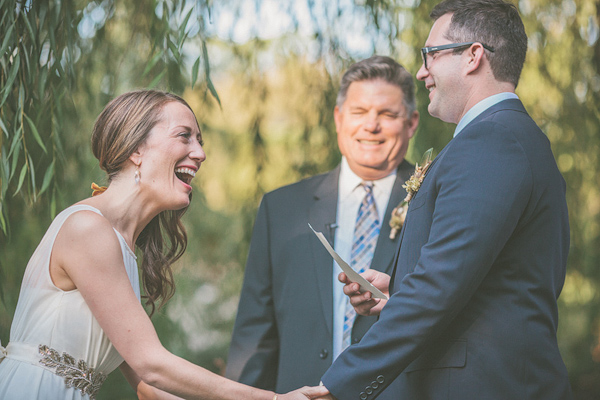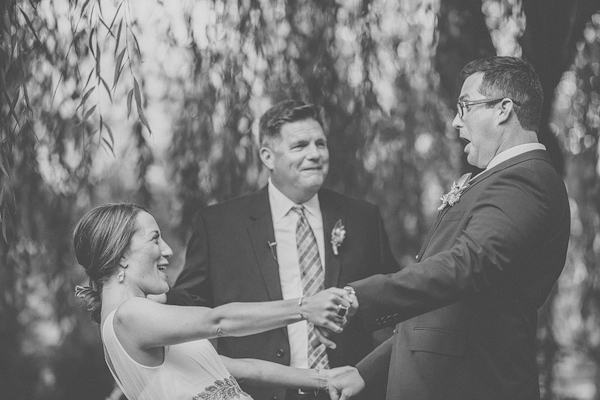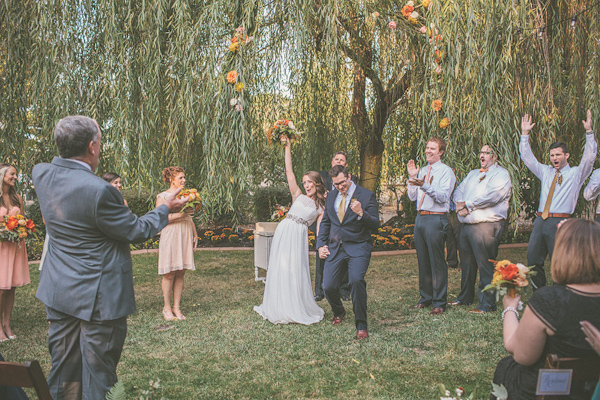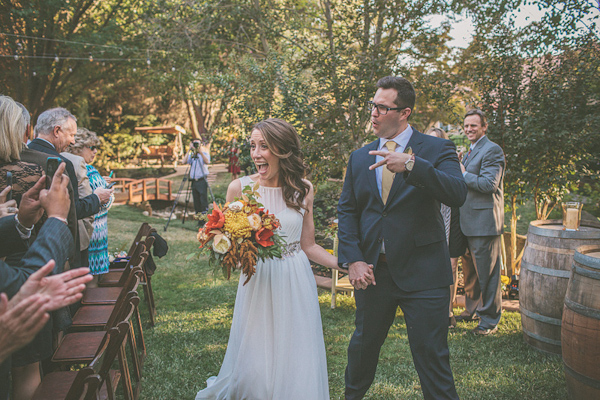 The Moments: Kristin: One of my favorite times was getting ready with the bridal party, my mom and mom-in-law. There was so much laughter and excitement, and I felt totally relaxed in a way I was not expecting. We also did a first look, which was an amazing time together before the ceremony. We got to get some of our nerves (and tears) out, and spend a moment getting ready for all that was about to happen. While the ceremony flew by, it is still such an incredible moment to reflect on now – I usually get crazy nerves in front of crowds, but it felt as though we were the only people there.
Bryan: My grandfather's blessing of the meal! It lasted a minimum of 5 minutes (but felt like 12), filled with super traditional blessings, funny musings, and a few tears. It was truly perfect, and exactly what we had expected and hoped for. Also, when Kris Holland (our awesome photographer) grabbed us in the middle of cocktail hour for a quick photo shoot in the back of the property… we're talking hiking through weeds, trampling on burrs, bugs, and dirt. It was awesome. We had a great moment to reflect on all that had just happened, and we are so thankful to have had that space together. And the photos turned out fantastic.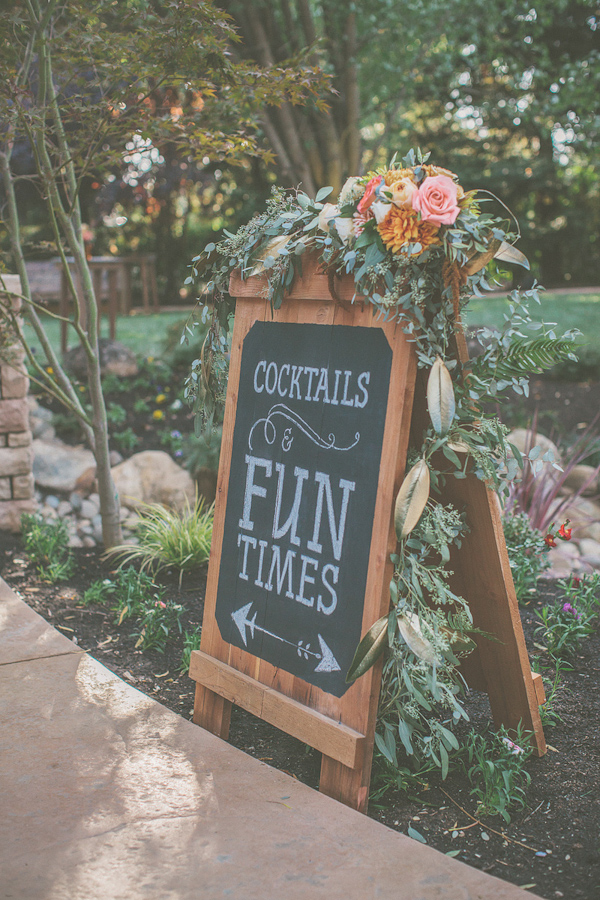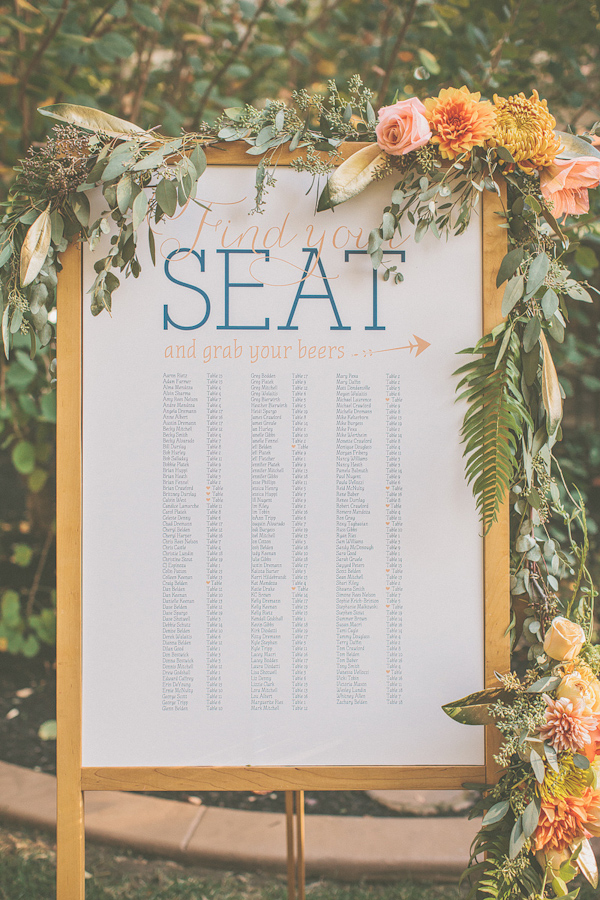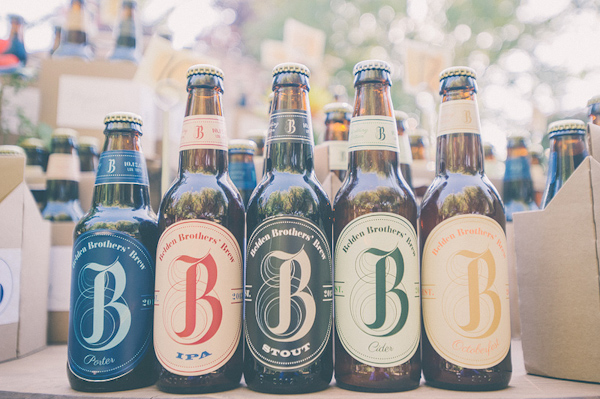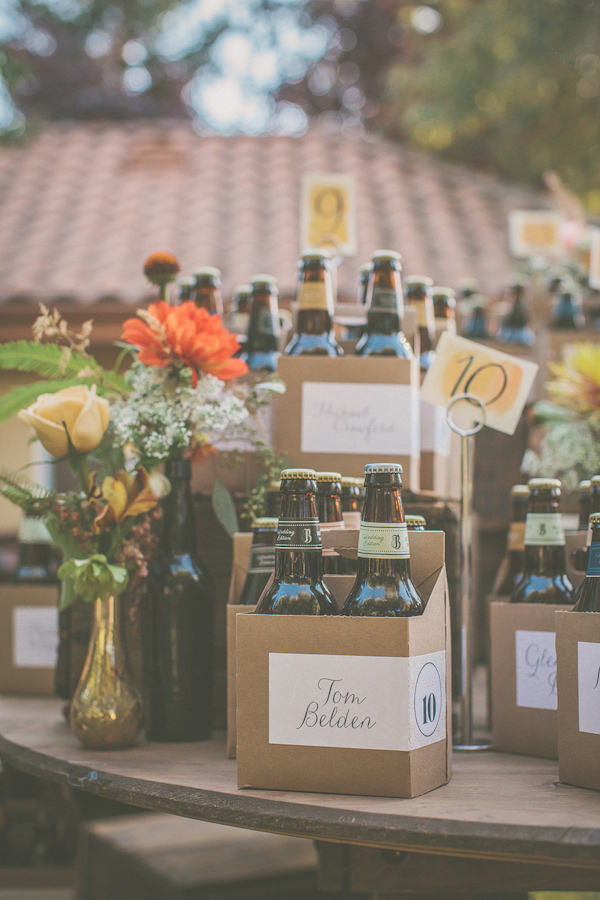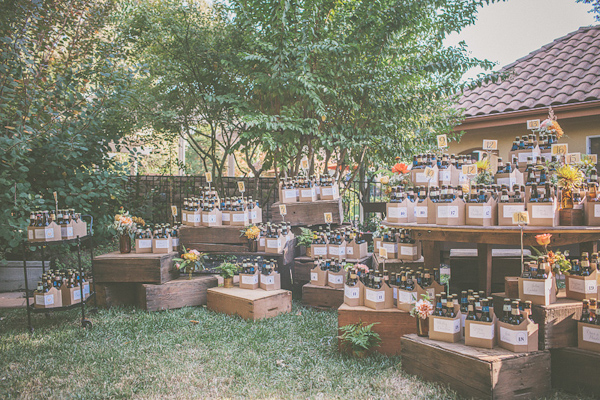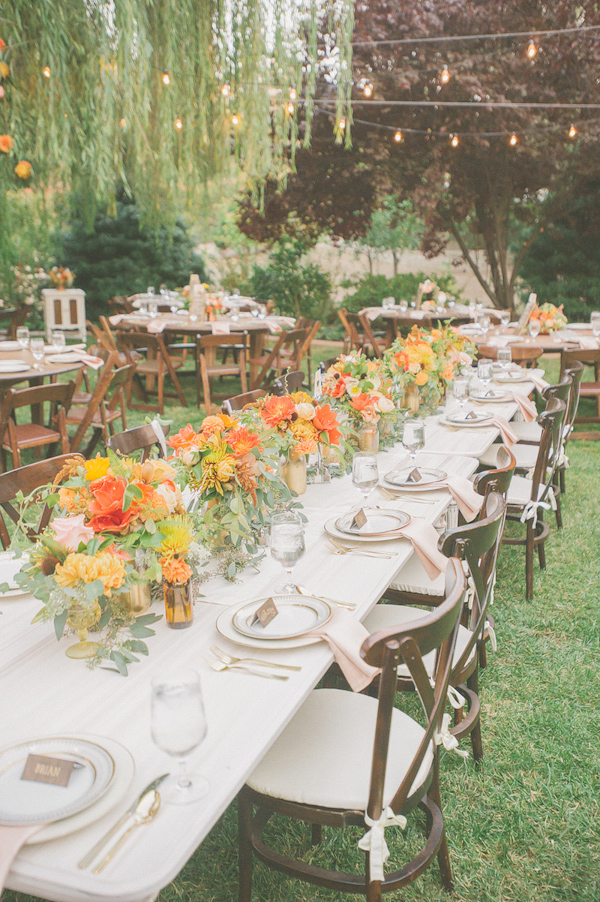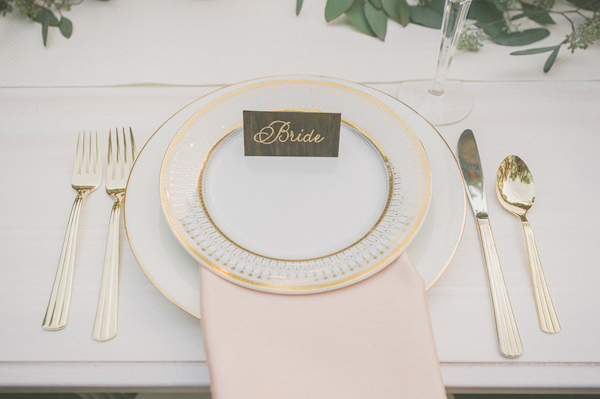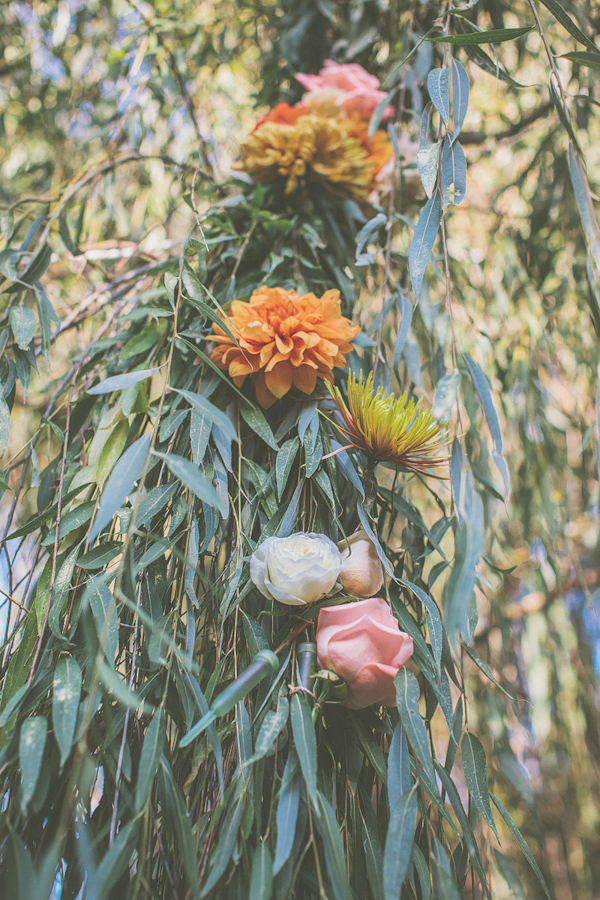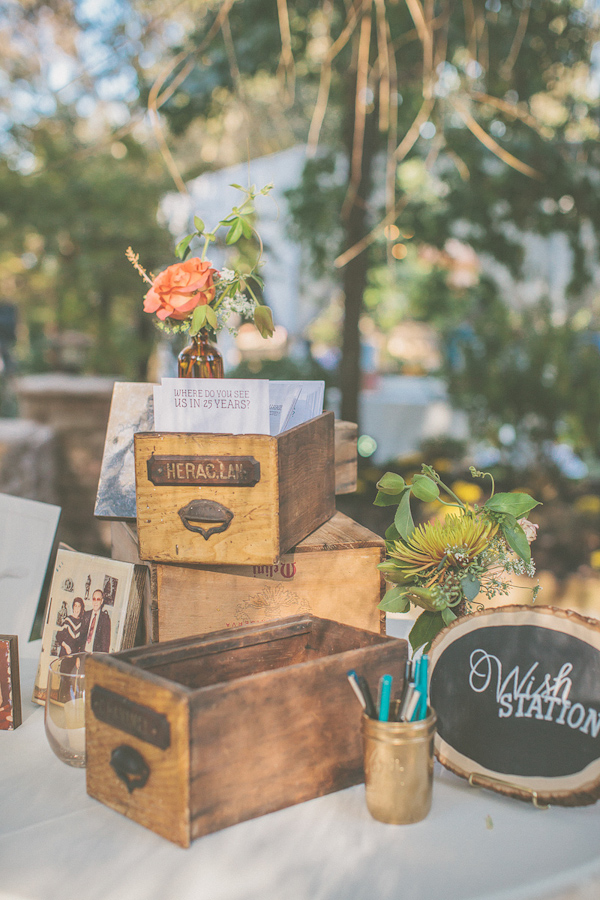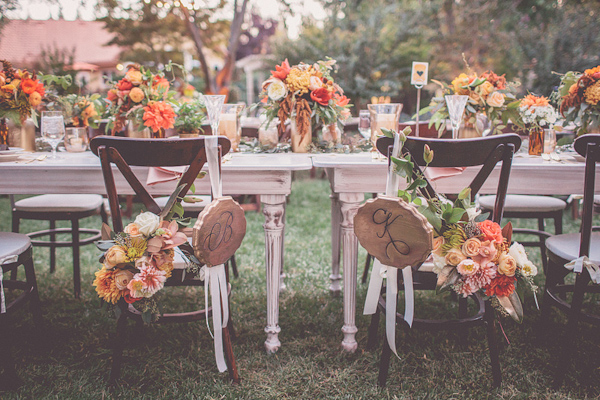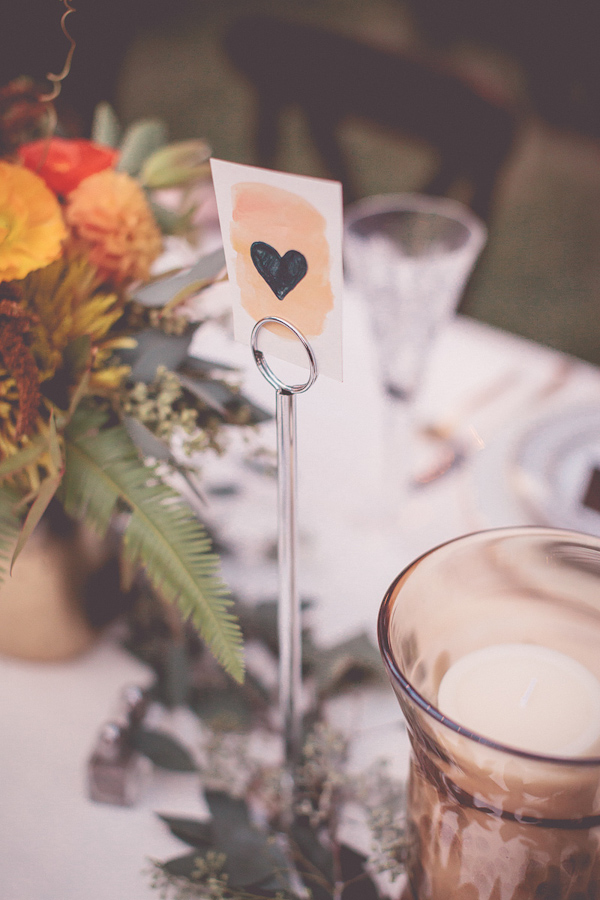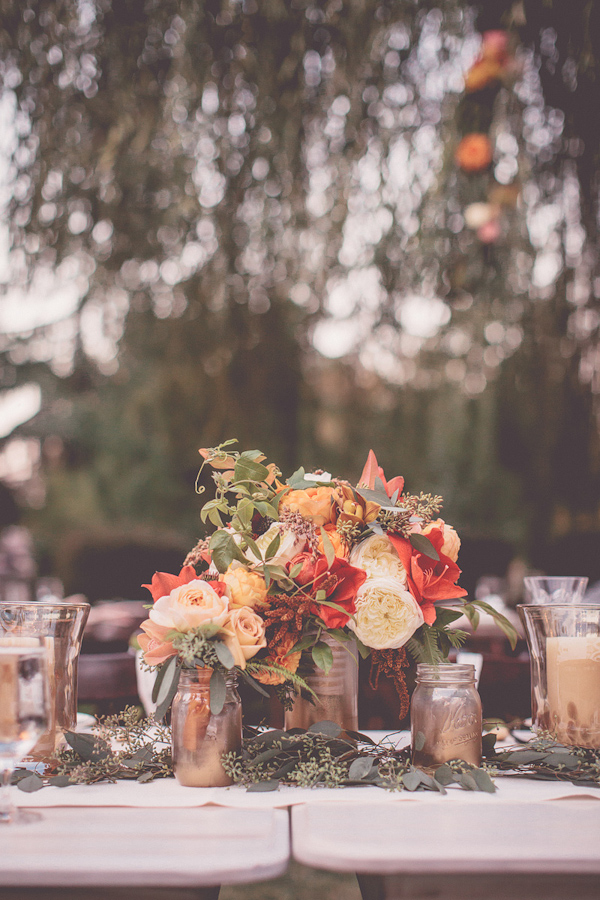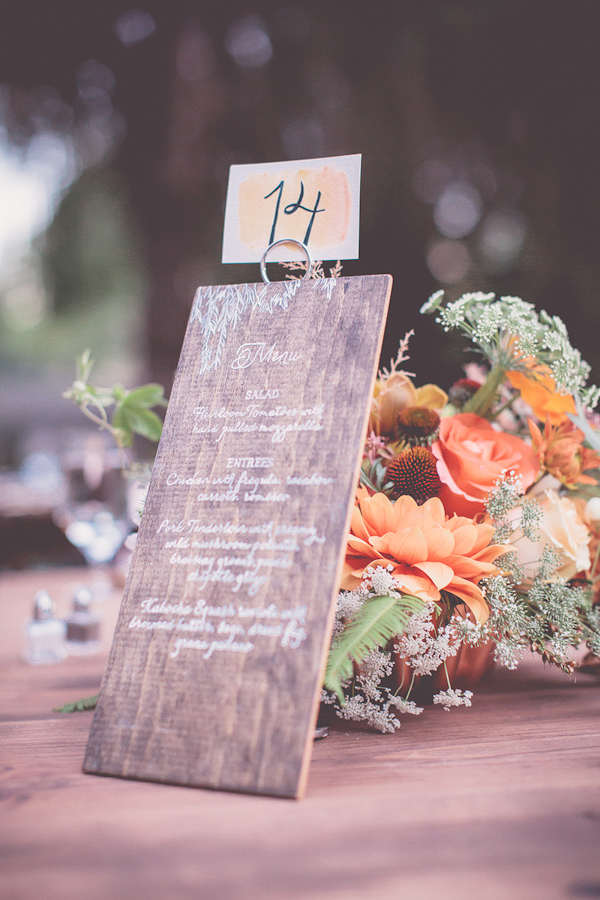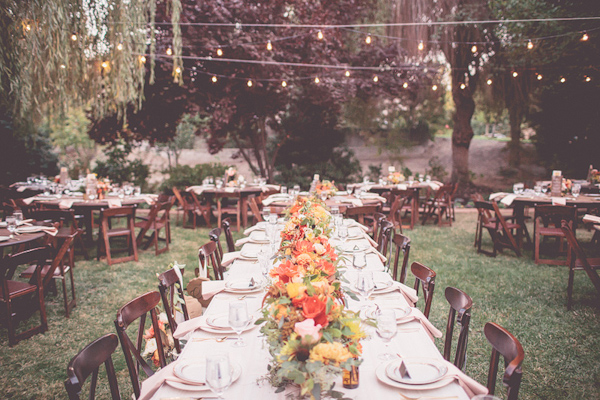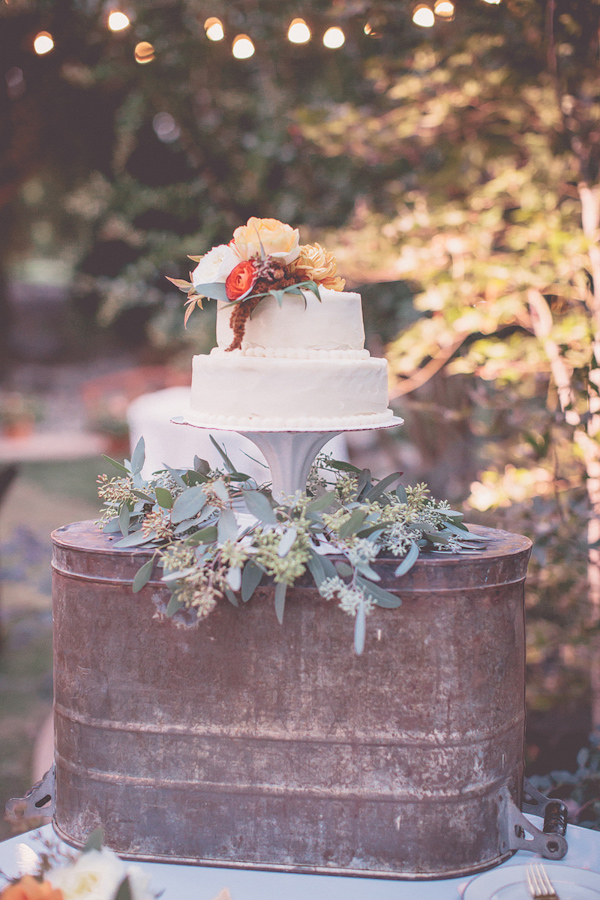 The Advice: For those in the throes of planning – lean on your community! We could not have done it all without the amazing support we received. On the recommendation of a friend, we also spent a weekend away a few weeks before our wedding to focus completely on writing our vows, talking about what we were hoping for from our marriage, and our excitement about it all. It was a very, very special time and highly recommended!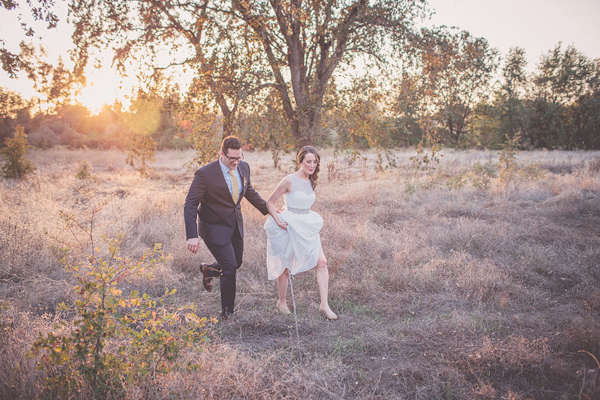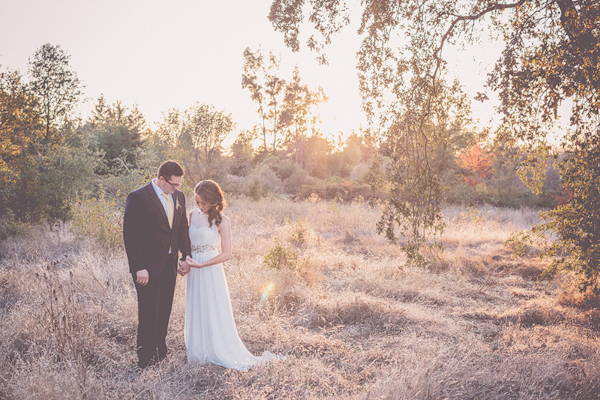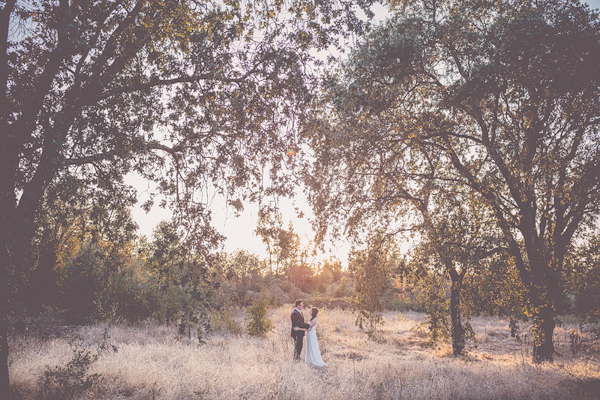 The Wedding Team:
Photographer: Kris Holland Photography
Event Planner: Catrina Arcularius of Catrina Maria Designs
Ceremony and Reception Venue: Home of the Bride's Parents
Invitation Designer: Jack and Ginger Studios
Catering: Culinary Specialists
Florist: Scarlett and Grace
Cake: Shelley Good, friend of the family
Wedding Dress: Jenny Yoo via And Something Blue
Bridal Accessories: Loeffler Randall (shoes), BHLDN (belt)
Groom's Apparel & Accessories: Hugo Boss
Hair & Makeup: Polish and Pout
DJ: Mr. DJ
Favors: Homemade Beer
Rentals: Classic Party Rentals
Thank you Kristin and Bryan for sharing your wonderful wedding day with us!
Looking for more backyard weddings? Check out this gorgeous navy and pink garden wedding!