Today we're joined by expert Italian wedding planner Eva from Design Anarchy Studio. So many of our most beautiful weddings are destination celebrations in Italy, so we wanted to share some of her expert advice on planning your Italian destination wedding. From region to venue, to color palette to food, ChicWeddings is the expert on the essence of Italy and arranging your dream Italian destination wedding.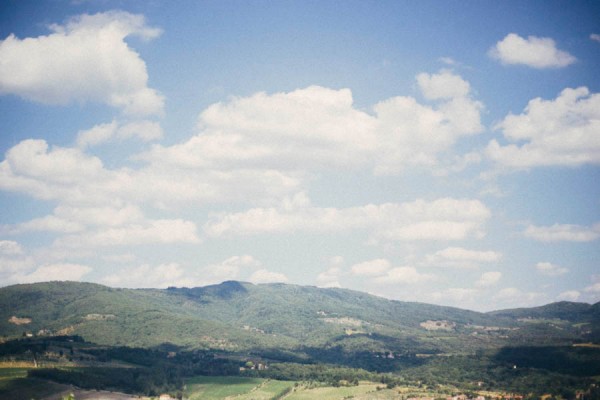 image by Stefano Santucci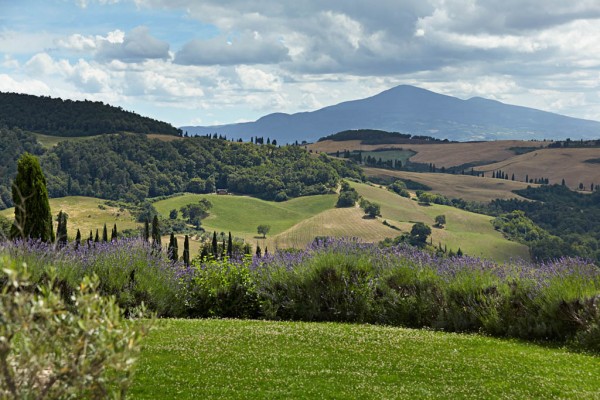 image by Jules Bower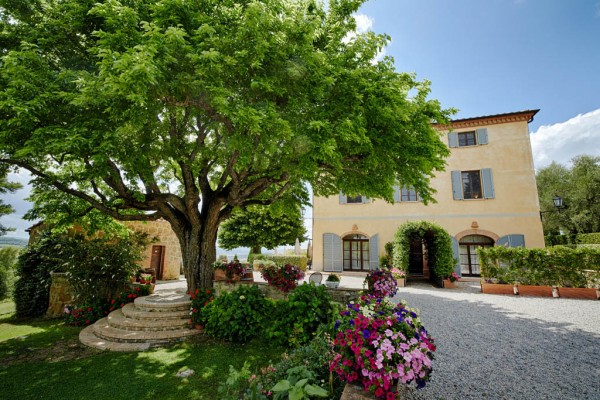 image by Jules Bower
Why Choose Italy?
Italy is a country with beautiful scenery. Our clients love it for its food, its weather, its cliches, its nature and for the funny attitude of the Italians.
Italy is the ideal destination for couples who are looking for a unique setting, something they have only seen in the movies. Italy is perfect for the seekers of the Tuscan Hills, for its sunsets, for the lovers of vintage cars–think the Fiat 500–which are still running in cities like Rome, for the client who wants to get married in style where everything runs around a table and the quality of the food. Italy is also an ideal location for those weddings which share a big number of guests, as there are many cities such as Rome and Venice who have the spaces, antique Castles, Old Palaces, Industrial spaces, which could host these big parties without having to choose for the same, boring, hotel room.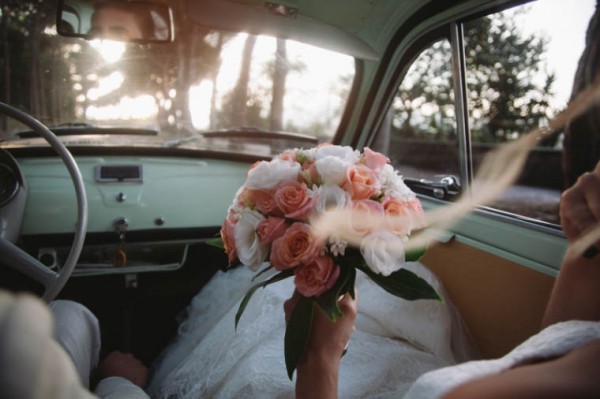 image by Chiara Natale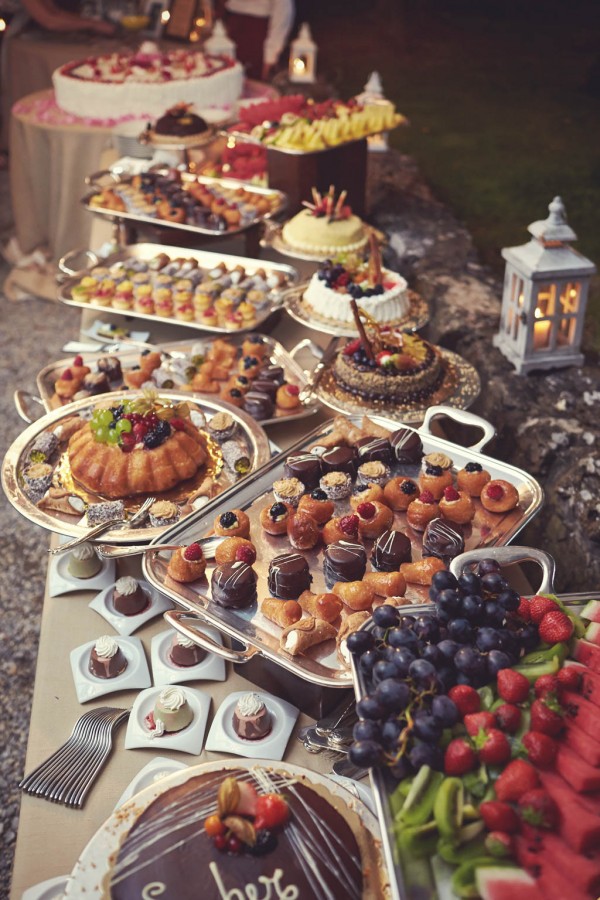 image by Jules Bower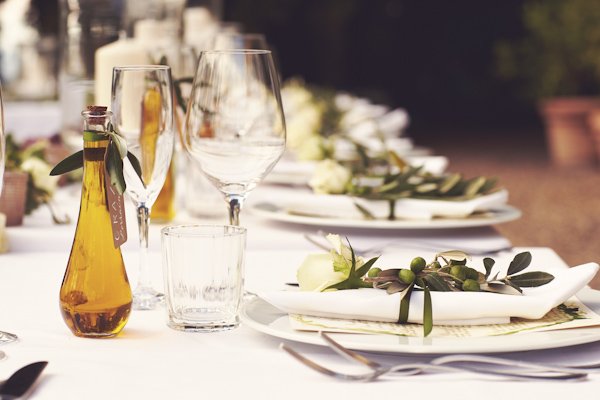 image by Jules Bower
The Essence of Italy
The essence of a real Italian wedding is the quality and amount of food. Italians like to sit for hours while eating and drinking, while the dance party and other entertainment are not really important. Families are very much involved in the Italian weddings and we don't tend to differentiate in the invitations (in some countries guests are invited for a reception, but not for the meals, for example). Either you are in, or you are out. For our International clients, ChicWeddings tries to combine the importance of the food and of the importance of the entertainment so that our clients can always celebrate an event which is good for the mouth, and happy for the feet.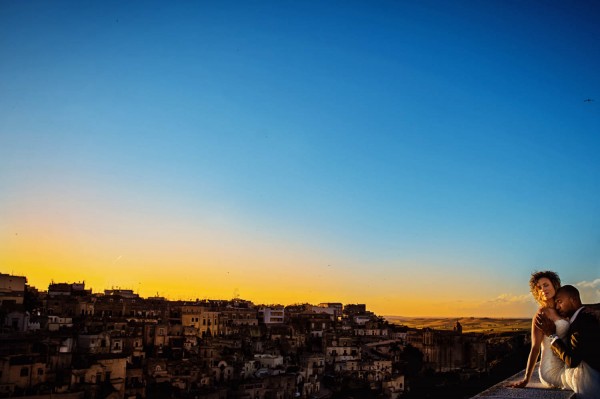 image by Studio Damon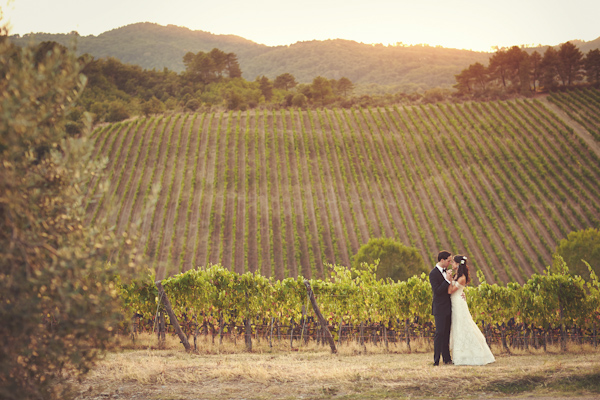 image by Jules Bower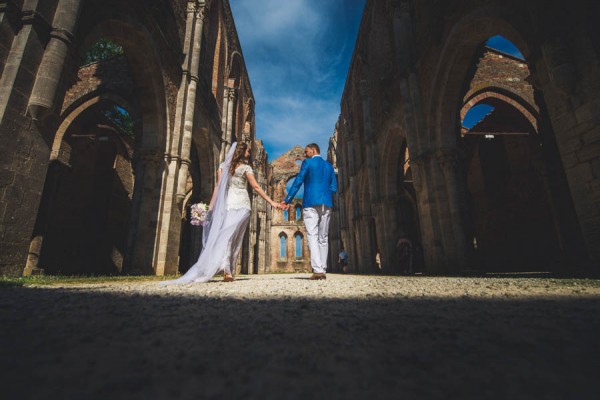 image by Roberto Panciatici
The Variety of Different Regions
One of the things that makes Italy so special is that its regions are all so different. You can still be in our country and celebrate on top of the mountain, or by the sea. In some regions also you would be able to see sky in the morning and bathe in the afternoon because the distance between the mountains and the sea is minimal. There are some regions which are more open to the imposed limits of the allowed hours for the use of the music in outdoor premises. Those locations are normally situated in the countryside, far from any small village; regions such as Tuscany and Umbria are more flexible in these terms, while regions such as the Amalfi coast would not allow you to dance until the morning hours due to the geographical position of those villages. If you are opting for a symbolic wedding, you would be able to celebrate pretty much in any chosen location either this be a garden or by the sea. If you would like to use public spaces, it is important always to ask a written permission to the local police in order to use those spaces but in general the police is flexible. Unfortunately Italy doesn't offer the flexibility given by other countries to get married in public libraries or museums, but on the other hand, if you would like to host a civil recognized wedding in Italy, in any of the historical municipal building, you would be allowed to do so. You don't need to be a resident in order to obtain a marriage certificate, which is unique compared to other countries.
We always suggest to think about the type of guests you are going to have at your wedding when choosing a destination wedding. Some locations in Italy are difficult to be reach and you cannot call a taxi in the middle of the night because there are no taxis in some smaller parts of the countryside. For these reasons all the transportation need to be considered and planned ahead of time.
Rather than a religion tradition, I would suggest to think more about the type of guests present at the wedding while choosing a location in order to be sure that you can give them the service they are expecting. If your guests, for example, need all sort of amenities around them, it is better to choose a lovely hotel which can offer all the services rather than a farm house where your guests would feel less pampered. In terms of religious traditions, in almost every region you would be allowed to celebrate a wedding with Jewish traditions, Indian traditions, and Catholic traditions. We have recreated the perfect Huppa, Mandap and incorporated all the elements to achieve the perfect ceremony either we were in a city like Venice or in an historical palace in South of Italy.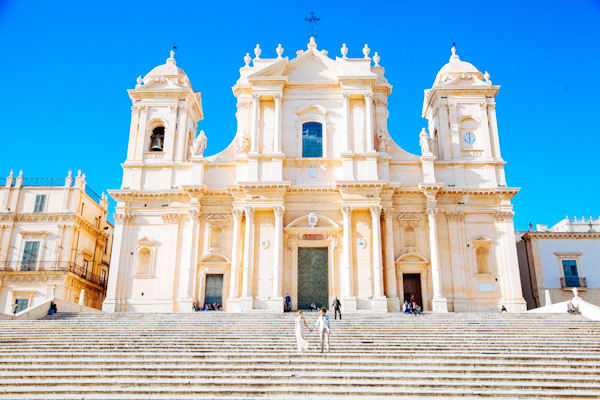 image by Stefano Santucci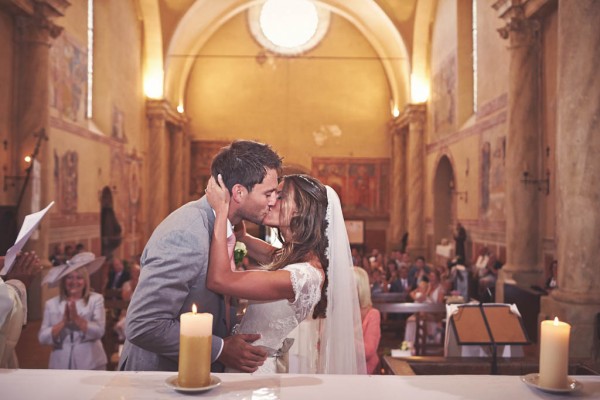 image by Jules Bower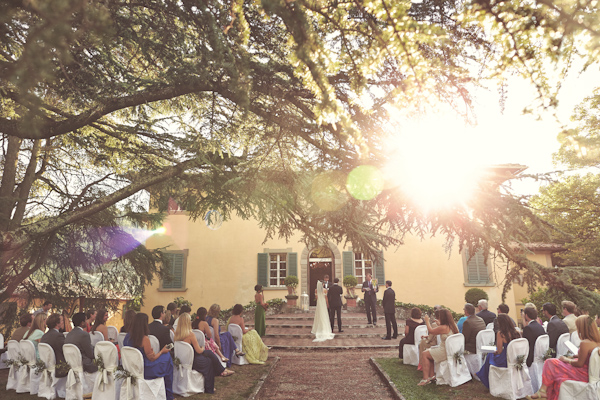 image by Jules Bower
Popular Italian Venues
Lately we have seen a new trend request for the Apulia region and for the city of Venice. Clients have been began requesting these rwgions after celebrity weddings were held at the Aman Hotel in Venice and of Borgo Egnazia in Apulia. The more traditional choice of the Italian Tuscan hills though is still very popular. We try to help our clients discover of new ideas and new locations.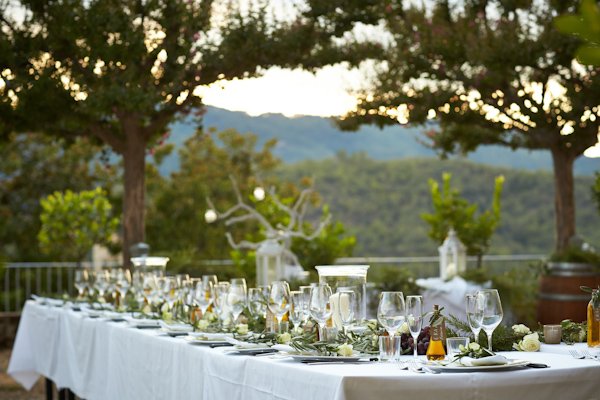 image by Jules Bower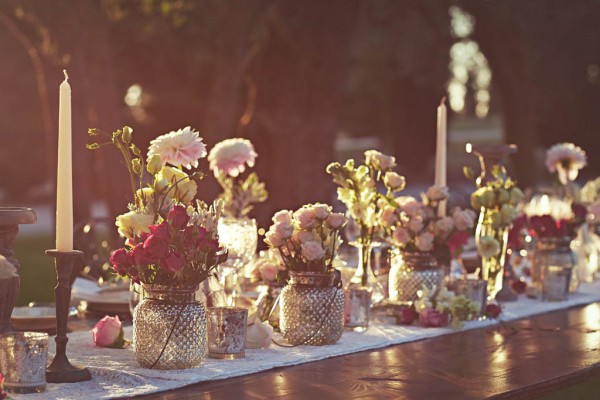 image by Jules Bower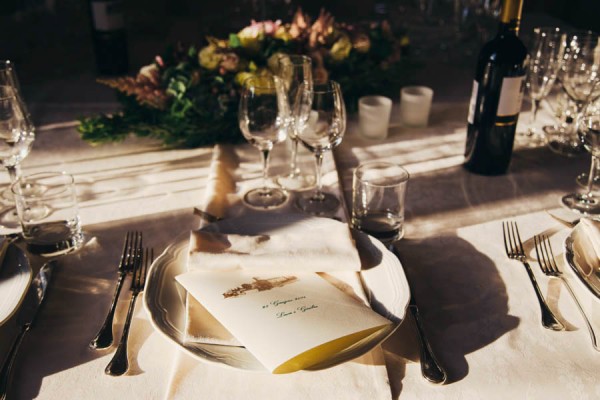 image by Stefano Santucci
Choosing Your Color Palette
Rather than one trending color palette, we tend to choose a color scheme depending on the region where we are celebrating and adapt it to the colors of that nature. If the wedding occurs in the island of Capri, for example, we would use colors such as the navy blue, the yellow of the lemons, the tangerine of the oranges. If a wedding occurs in autumn in the city of Milan, we would probably use color palettes such as grey, brown, white, dark blue. For weddings that occur in the Tuscan region, the trend of the color palette is definitely olive green, beige and light grey.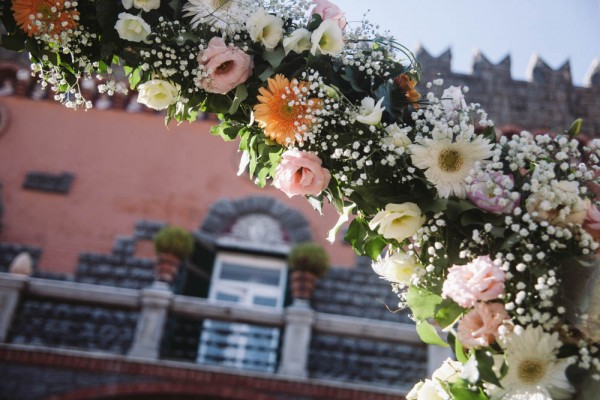 image by Chiara Natale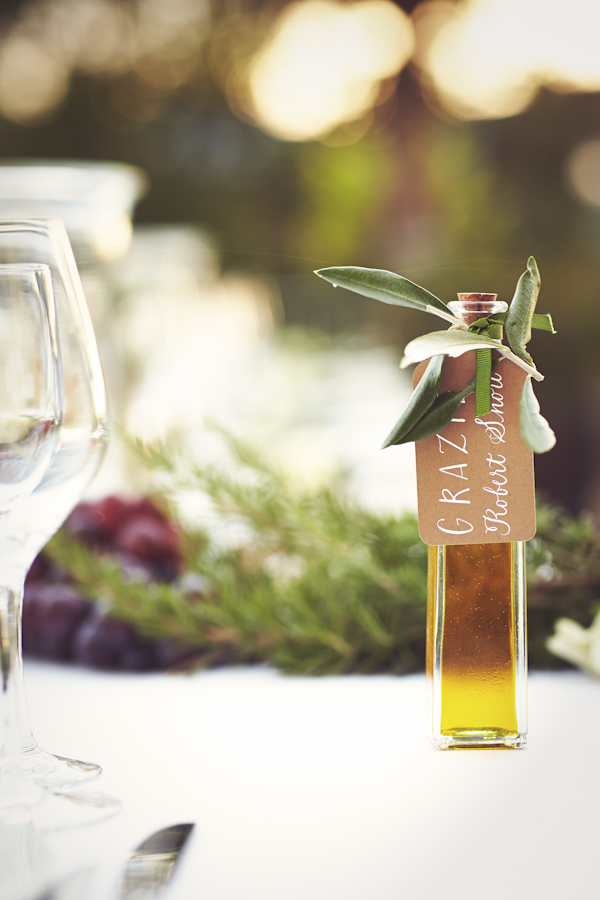 image by Jules Bower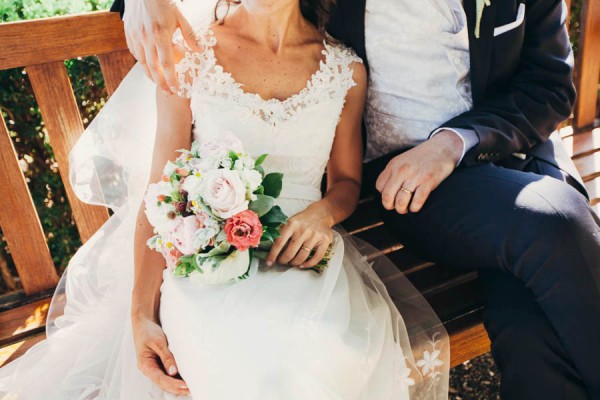 image by Stefano Santucci
For Couples Who Can't Make it to Italy
We do a great deal of work helping our clients who are not able to travel to Italy in planning their event. We work a lot in producing images for them, preparing maps of the venue and descriptive pictures of events which have been held there before so that our client can visualize a little bit better the location before choosing it. As for the planning part, we are specialists for this and our clients don't actually need to travel to Italy in order to get married in Italy. We are so grateful to Internet and its facilities like Skype and email nowadays! For the styling, we work a lot in producing ideas, showing them materials and images which will help them in visualizing the style of the event. Sometimes we do sketches too. Obviously as every event is unique, our client would not be able to see it for real until the day of the wedding, but this is also part of the surprise. All our clients in fact, told us that the event turned out to be even more spectacular than what they had in their mind and this really make us happy.
Thank you so much to Design Anarchy Studio for taking the time to share your wisdom on planning an Italian destination wedding with our Junebug readers! For more expert advice for your destination wedding, learn about the logistics of getting married abroad.