Congratulations to Lauren and Peter! This adorable pair, who are getting married in Big Bear California, Spring of 2016, are the lucky winners of the Catherine Rhodes Wedding photography giveaway.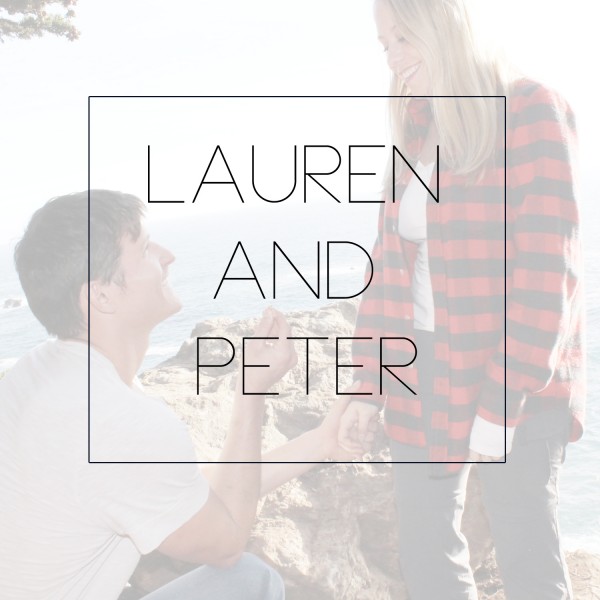 Here's their cute proposal story:
"We were camping and hiking at Julia Pfeiffer Burns park in Big Sur, CA when Peter found a little nook in the trees and suggested we crawl in. We were then in this little nook on the cliff side surrounded by trees looking at the ocean! He put the camera on auto shoot and during the second set asked me to switch spots so I stood up and that's when he got down on one knee. While cliff sides are beautiful I accidentally placed the ring on the rock to take a photo and it tumbled over and was dangling on a tiny corner a centimeter away from falling into the ocean 500 feet below….."
Congratulations, again, you two! And a H U G E thank you to Catherine Rhodes for offering up such an awesome giveaway.