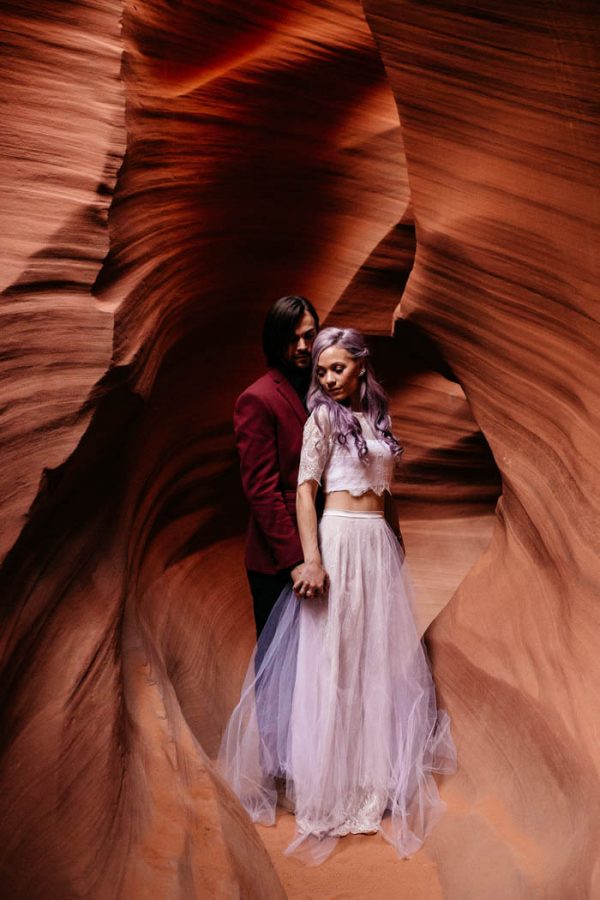 Impeccable style? Check. Stunning location? Check. Gorgeous couple that is so deeply in love? Check! Brooke and Barry's Antelope Canyon elopement is everything we love about intimate elopements and more. Amy Bluestar Photography took a wild adventure with the couple into two of Arizona's most picturesque locations and captured some spectacular photos. The couple's effortless boho style – particularly the bride's All Things Dulcinea two piece ensemble – looked beautiful against the bold desert and canyon colors. Their connection and excitement to marry each other is unmistakable and, for that reason, we think these elopement photos are ones you won't soon forget!
The Couple:
Brooke and Barry
The Wedding:
Antelope Canyon and Horseshoe Bend, Arizona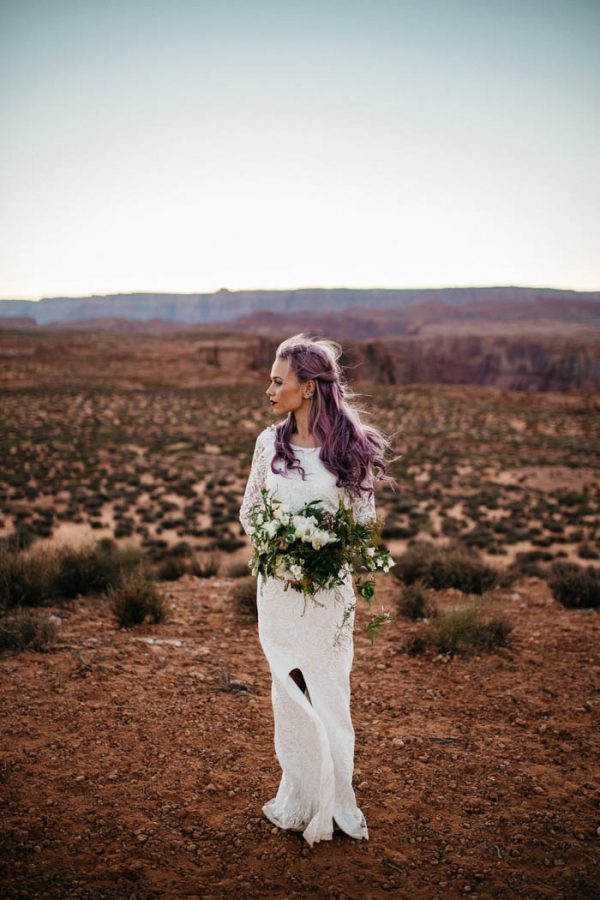 The most important aspect of our wedding was that it was intimate and adventurous. Sometimes with large weddings, you can lose the importance of why you are there, which is to declare your unending love for each other and dedicate the rest of your lives together. We didn't want the stress of planning a large wedding, so we opted for a small elopement and it was perfect.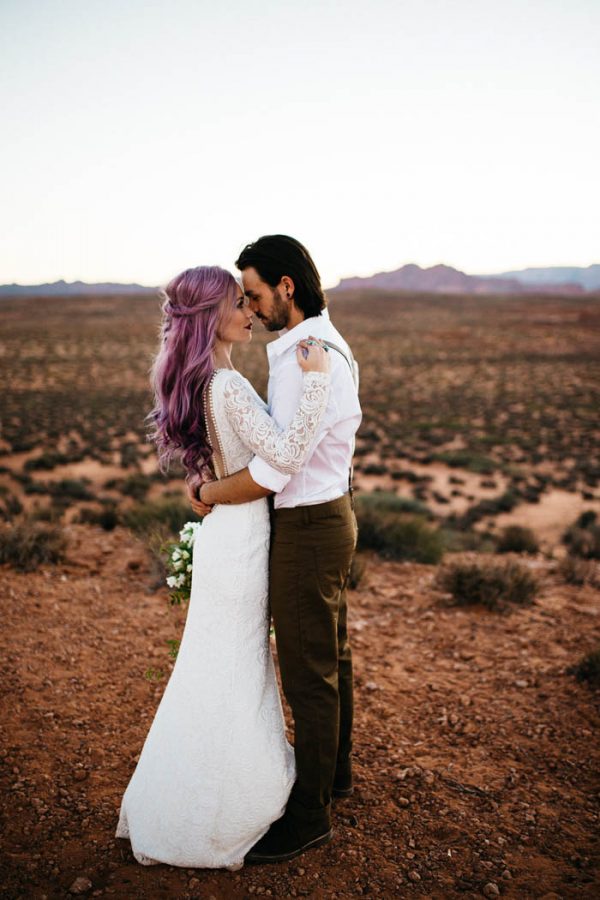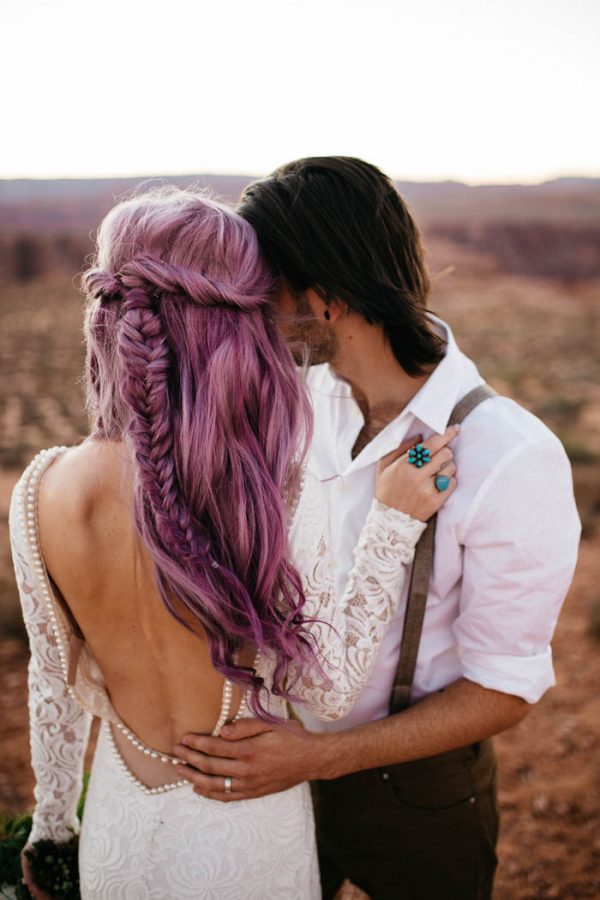 We both love the outdoors and adventure so what better place to get married than Antelope Canyon. We wanted it to have a very simple boho feel. Antelope Canyon and Horseshoe Bend are such unique and stunning places, we didn't want there to be too much going on. We stuck to simple, feminine, earthy accessories and attire.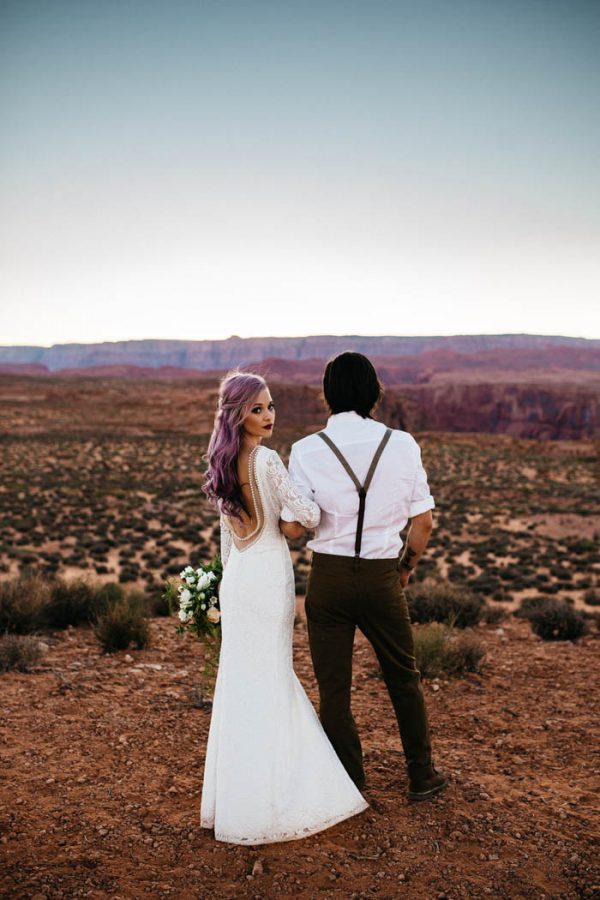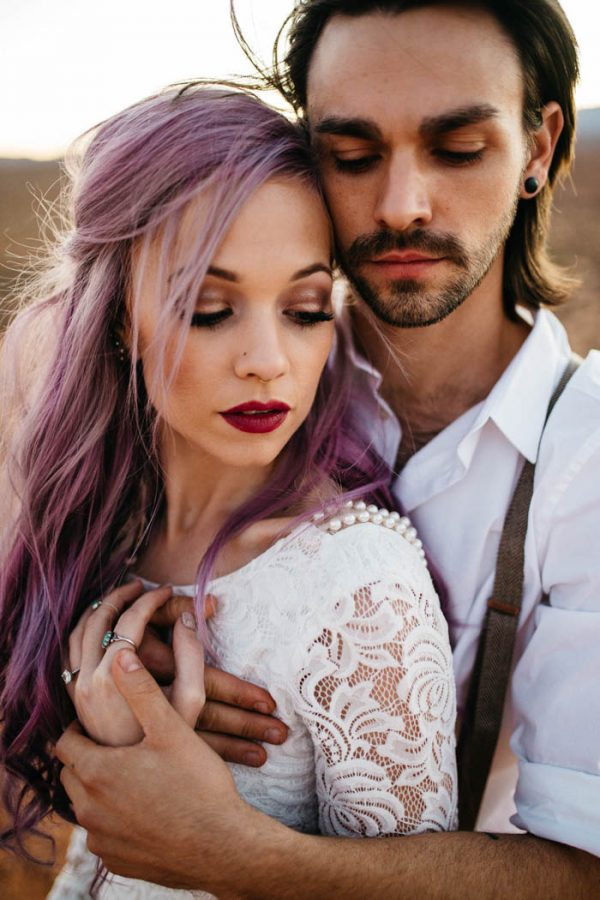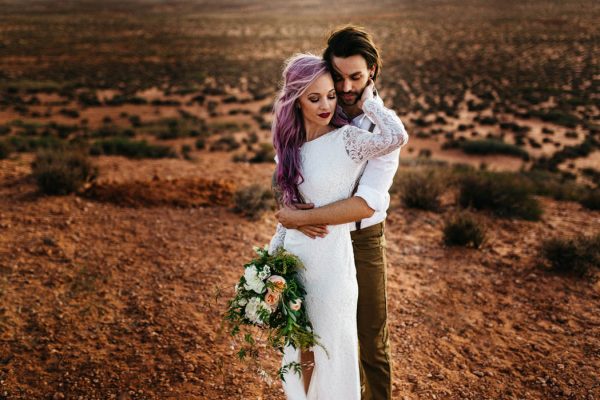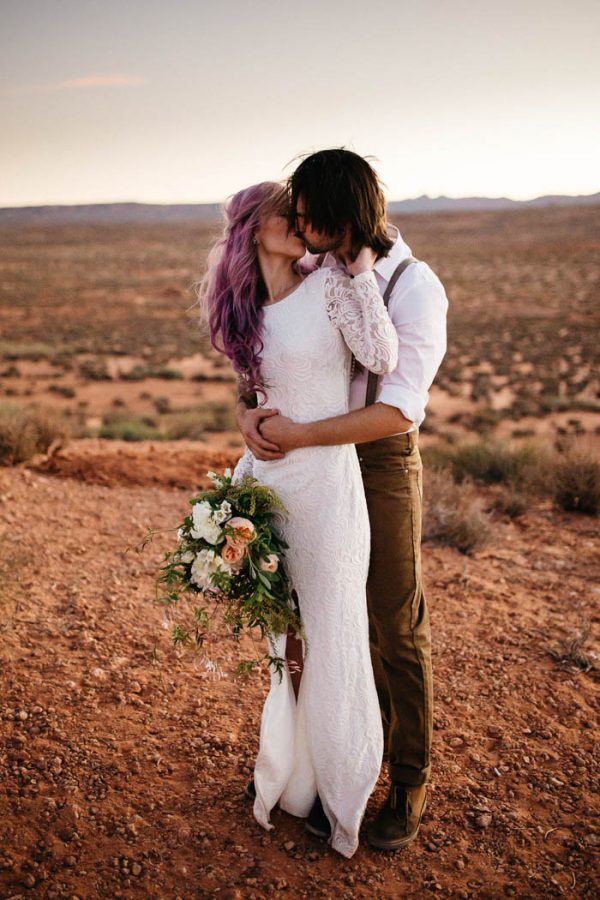 The best part of the day was after saying "I do," and leaving hand in hand with my husband looking at him and knowing I had just made the best decision of my life. I'll never forget how the world looked so different after our first married kiss.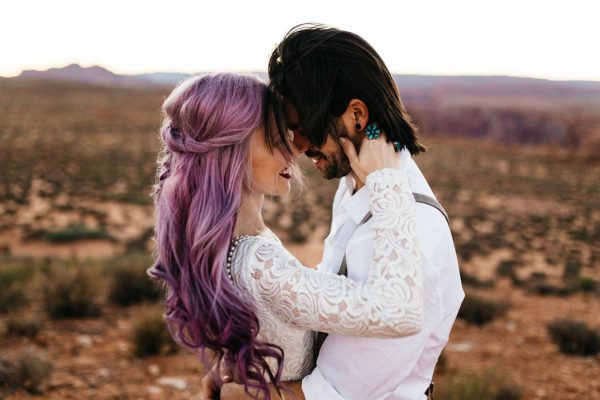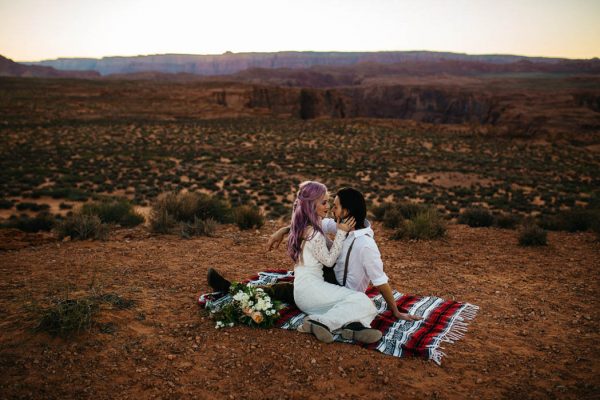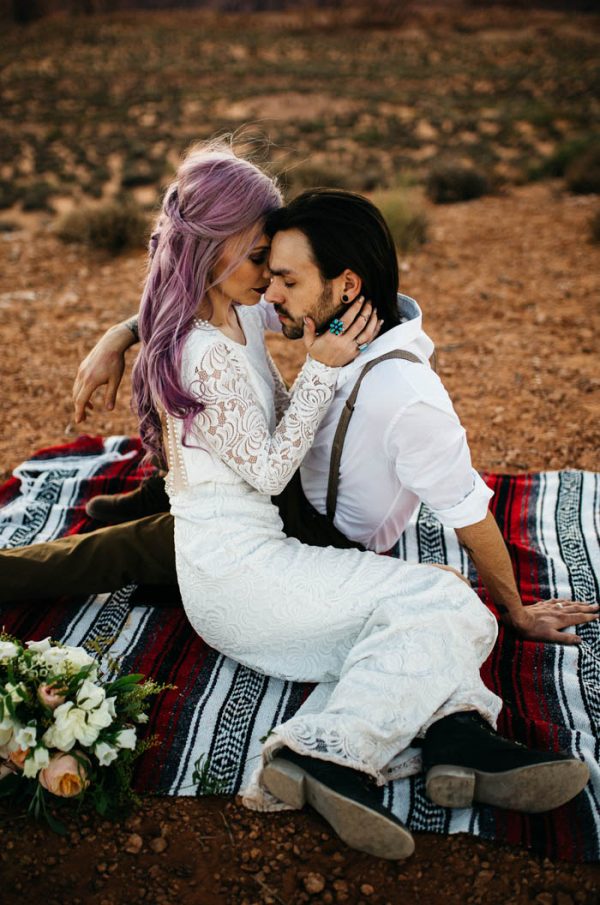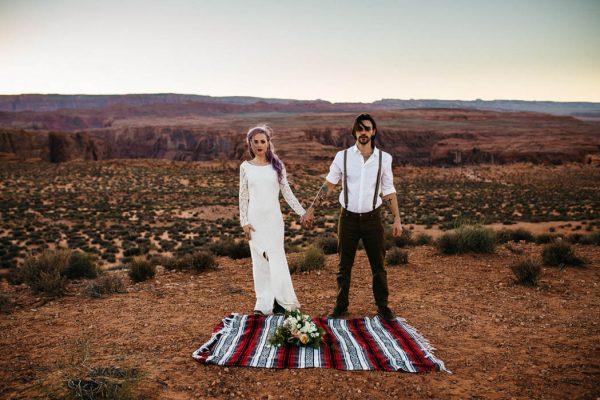 My favorite picture has got to be the one at Horseshoe Bend with my husband fixing my hair. I love it because it was totally candid and shows a lot about our marriage. We truly are best friends in love doing life together.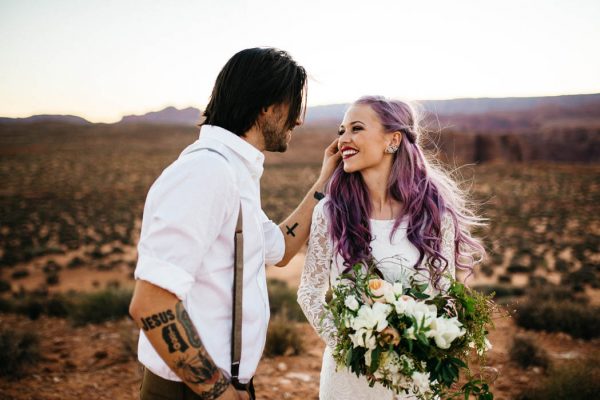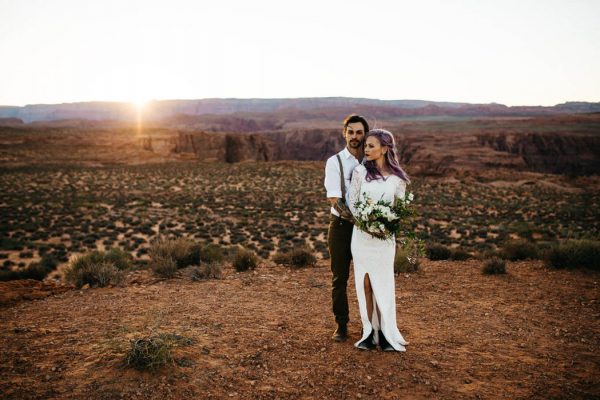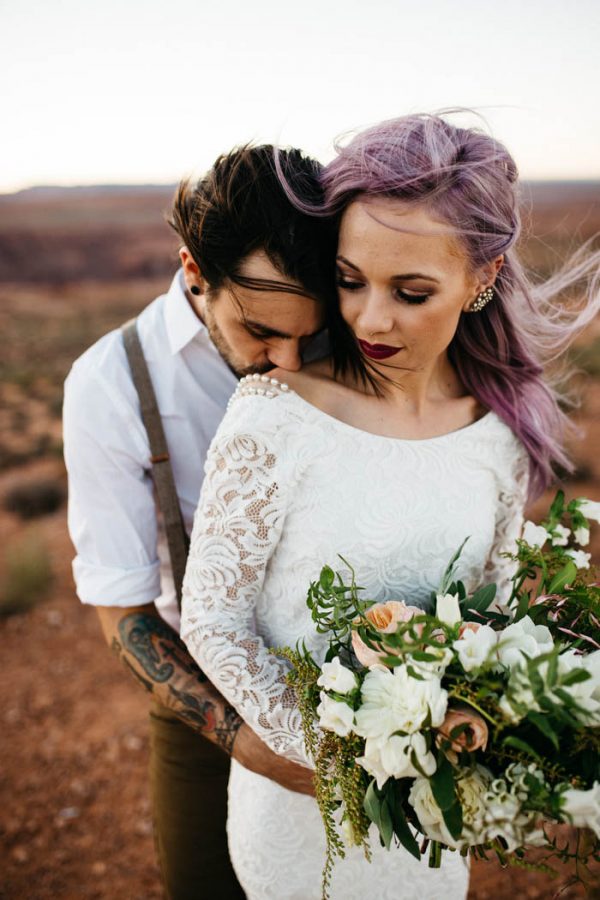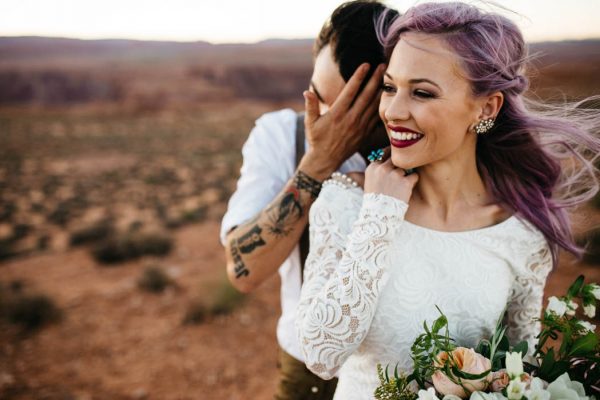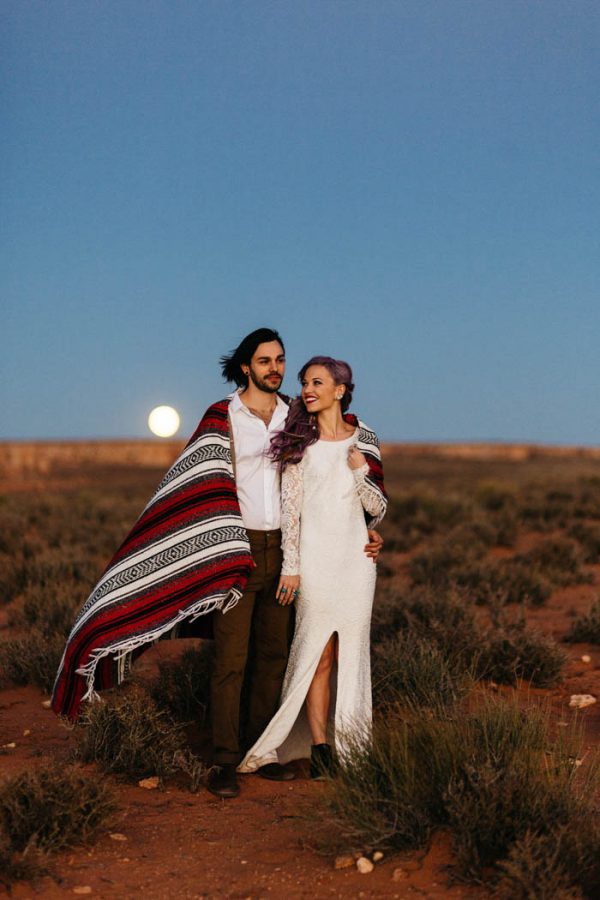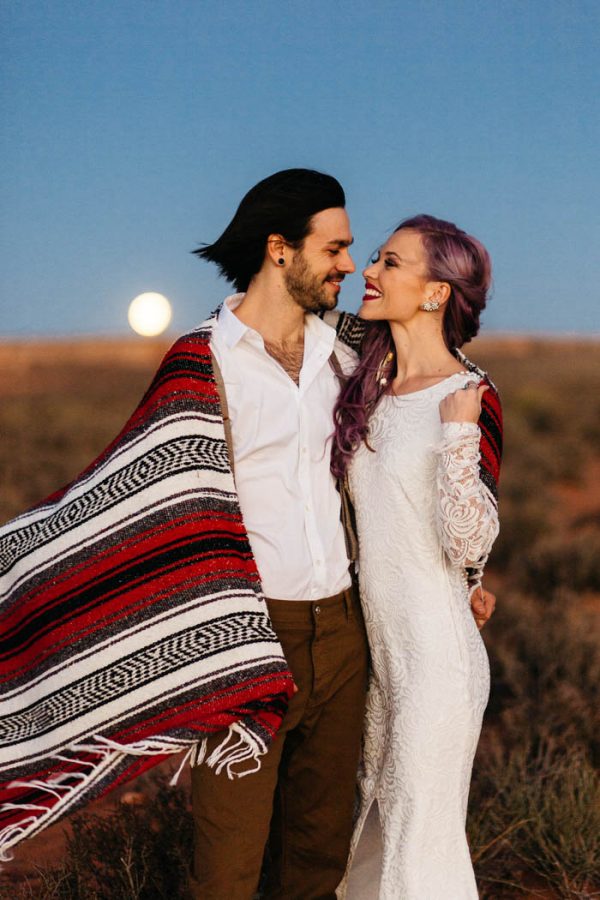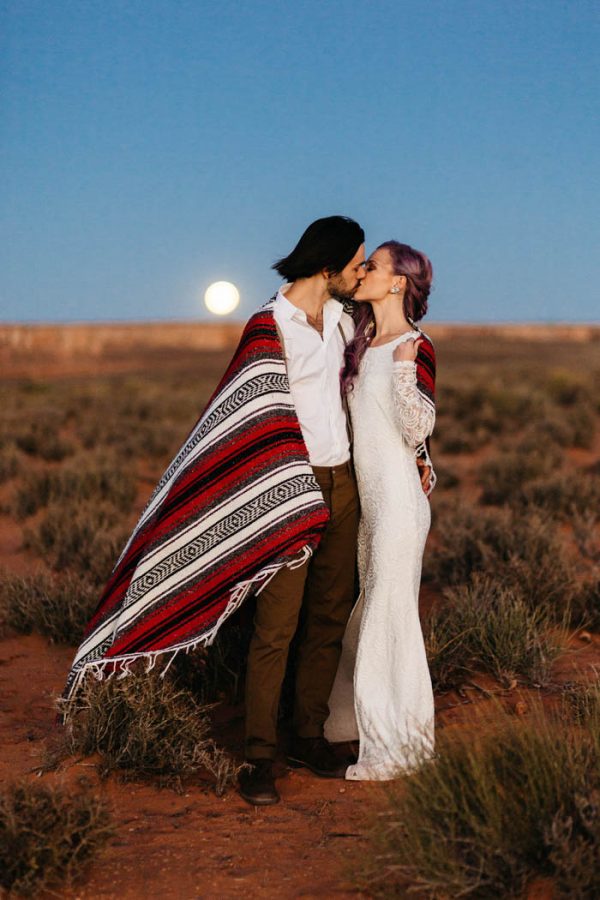 We didn't do gifts to each other. Instead we got matching tattoos. I got a small queen crown on the side of my wrist, and Barry got a king crown on the inside of his fore-arm. We got them right after we got married. It was such a fun experience to do together, and it's something we will both have for the rest of our lives.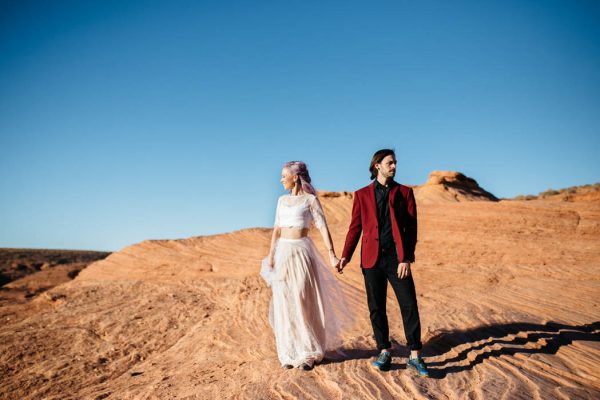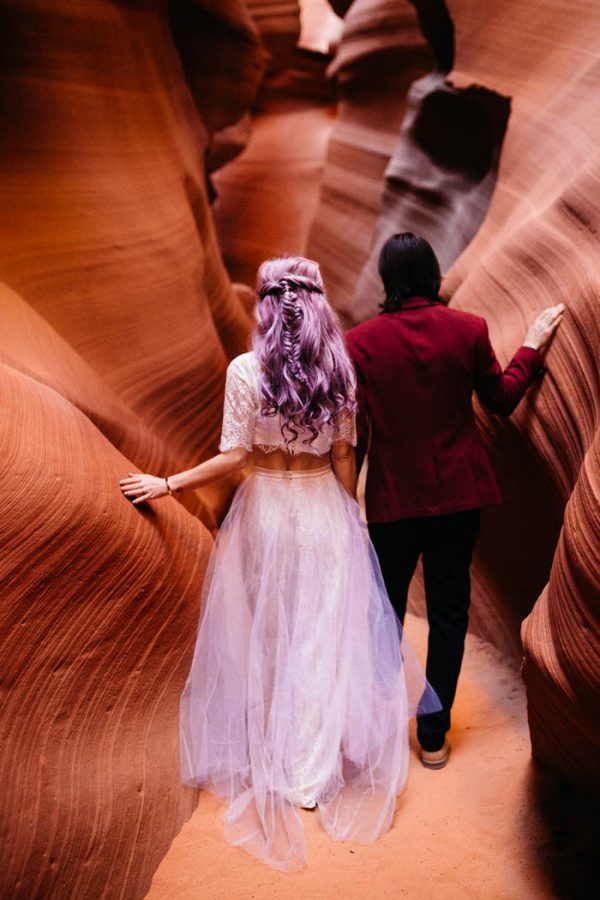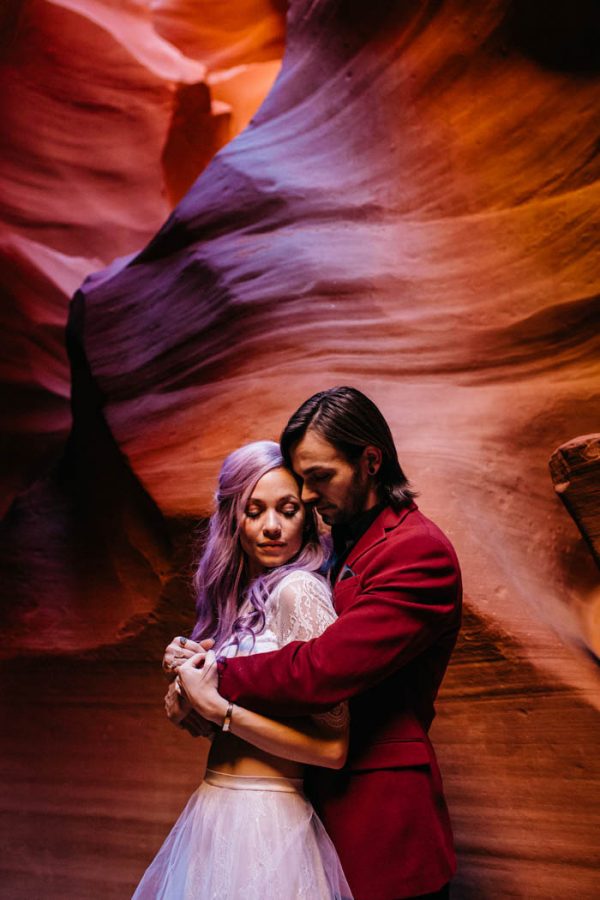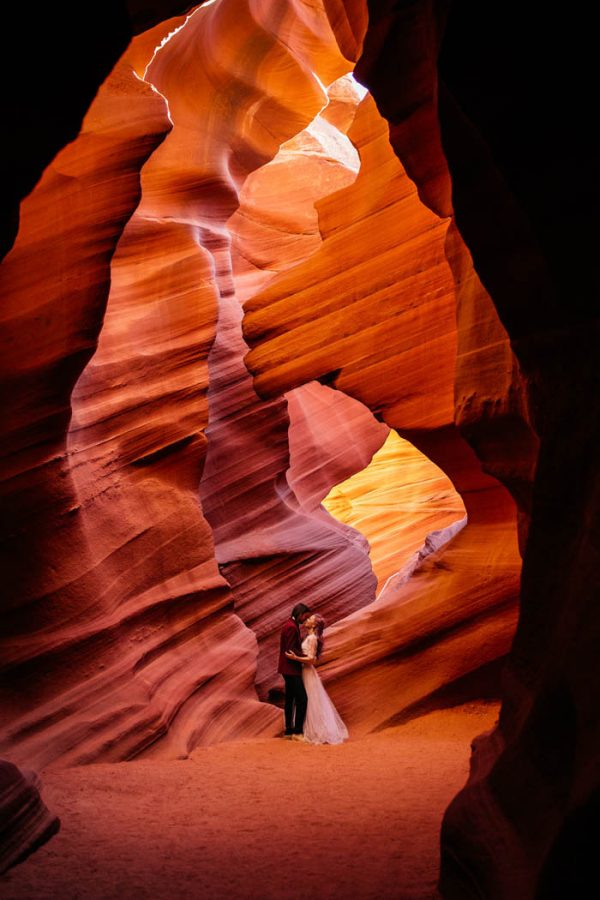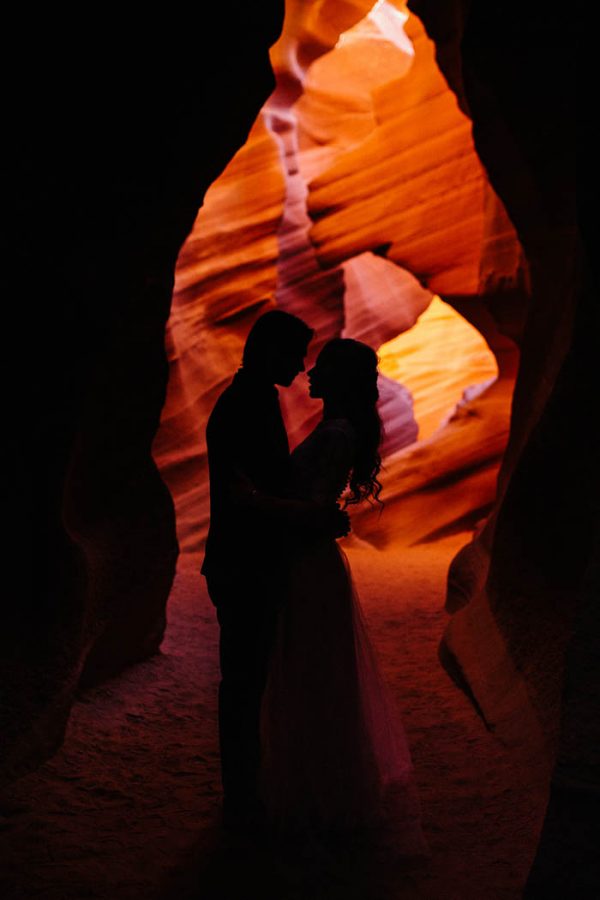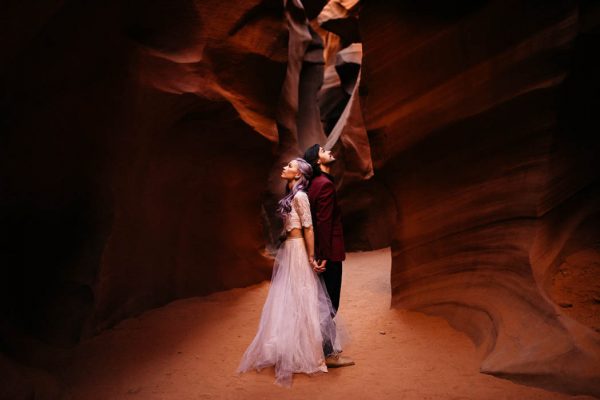 Our photographer Amy was AMAZING! She was down to adventure and spend all day with us. She was so laid back and kind – it was so easy working with her. Her style is unlike anything we had ever seen and our pictures turned out better than we ever could have imagined. She truly is one of a kind.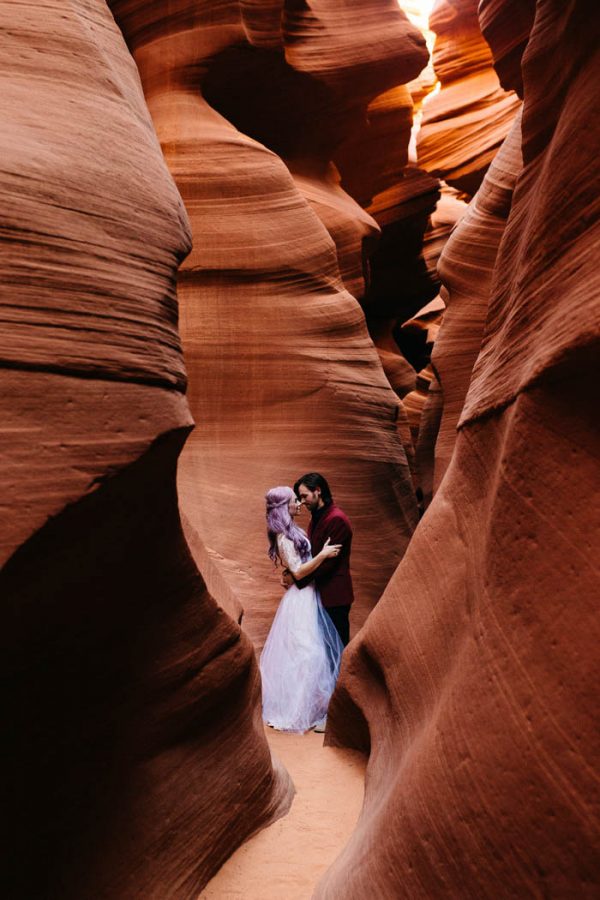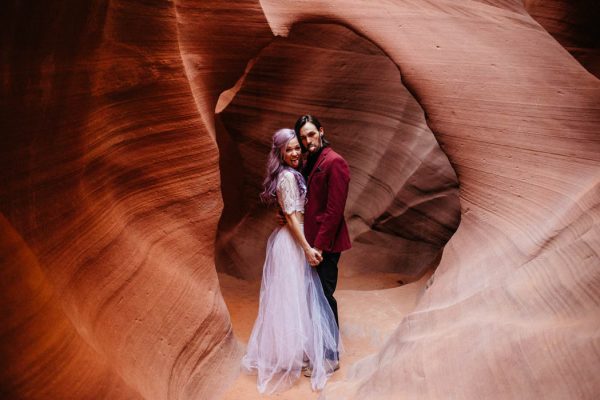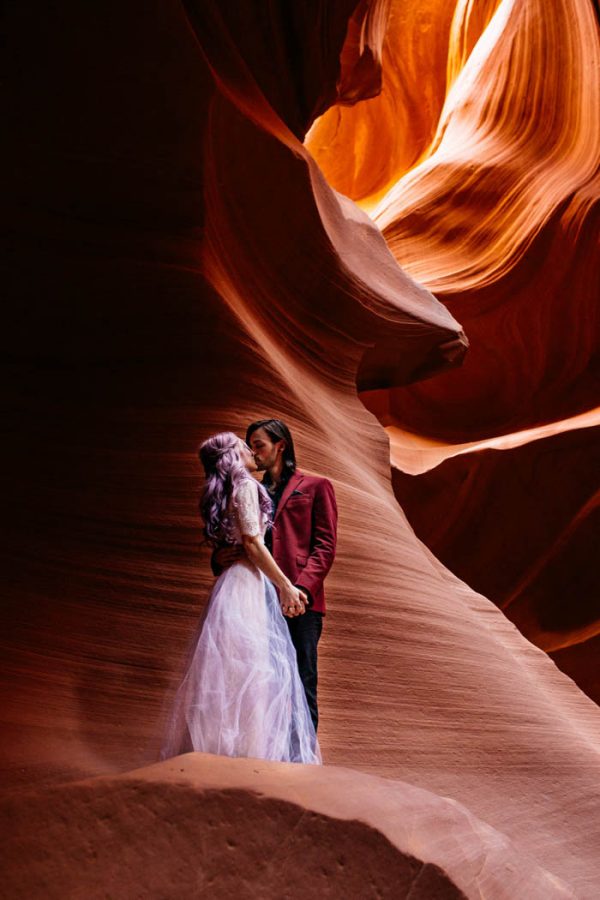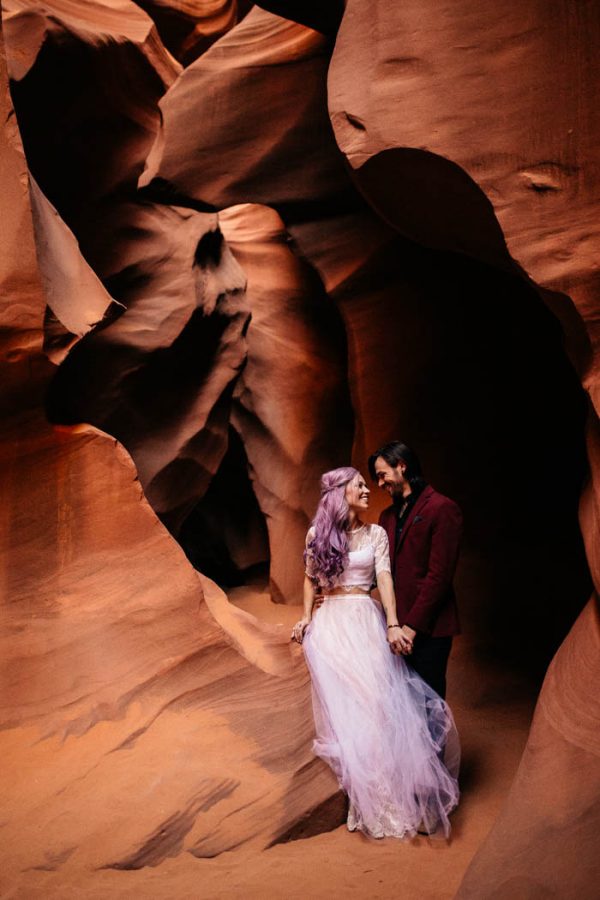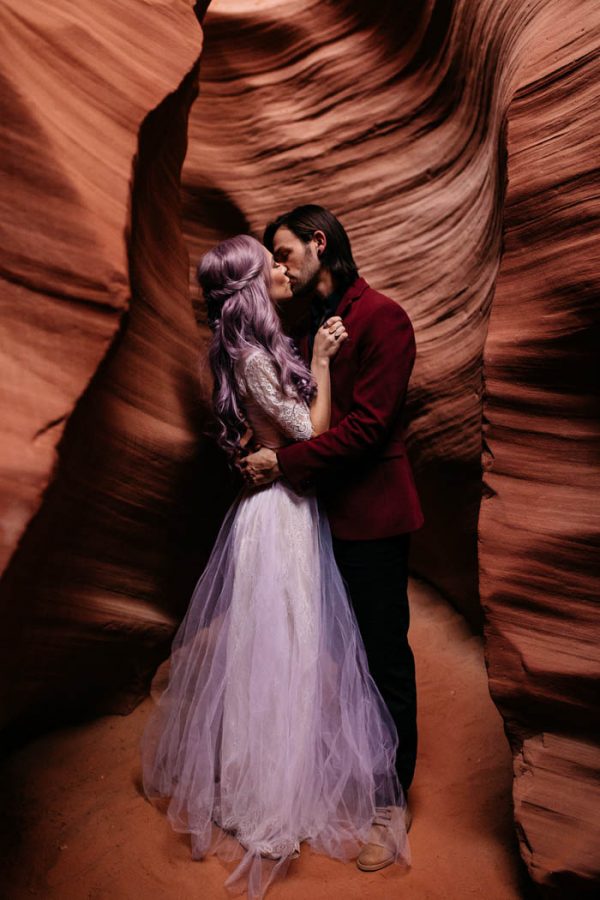 Congratulations to Brooke and Barry, and thanks to Junebug member Amy Bluestar Photography for sharing these adventurous elopement photos! Need another dose of super-sweet elopement bliss? Check out this passionate and personal Tofino Beach elopement!