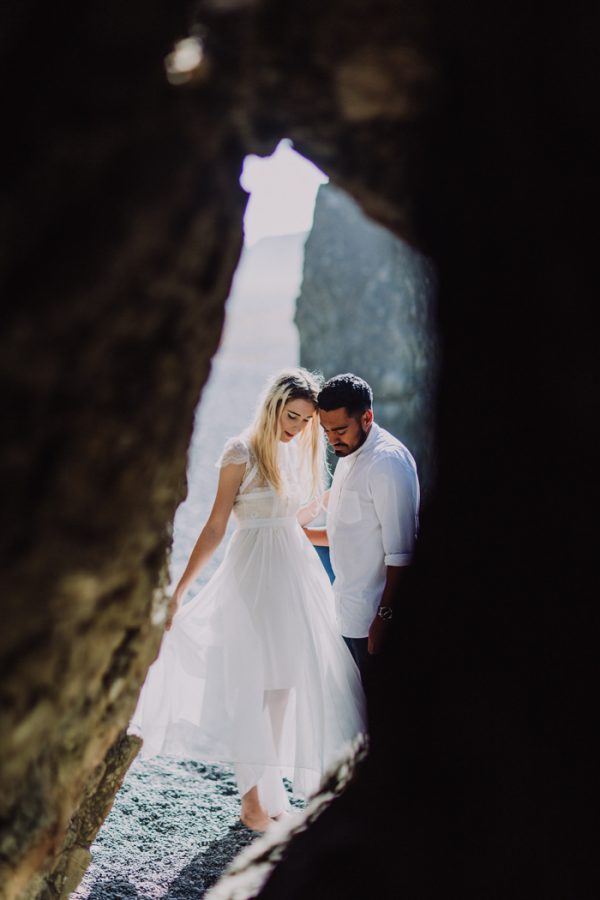 A year after meeting each other on the West Coast, Elevia and Tim returned to its pebbled shores for a sunrise Shelter Cove engagement inspiration shoot! After a fun romp in the Redwoods, Hannah Merritt Photography captured the couple's beach session with an extraordinary attention to their natural chemistry and the beauty of the morning light. We think Elevia's white dress is the perfect combination of casual, beachy, and elegant!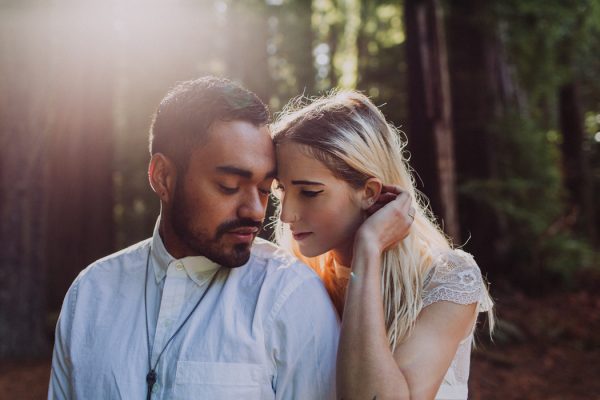 From the photographer: From the beginning, Tim and Elevia have been so intentional with every part of their dating lives. I've never met any other couple who puts so much time into good communication, love languages, and community. It is obvious from the very first time you meet them how much love they have for each other. Tim and Elevia are so full of joy, and their laughs are contagious.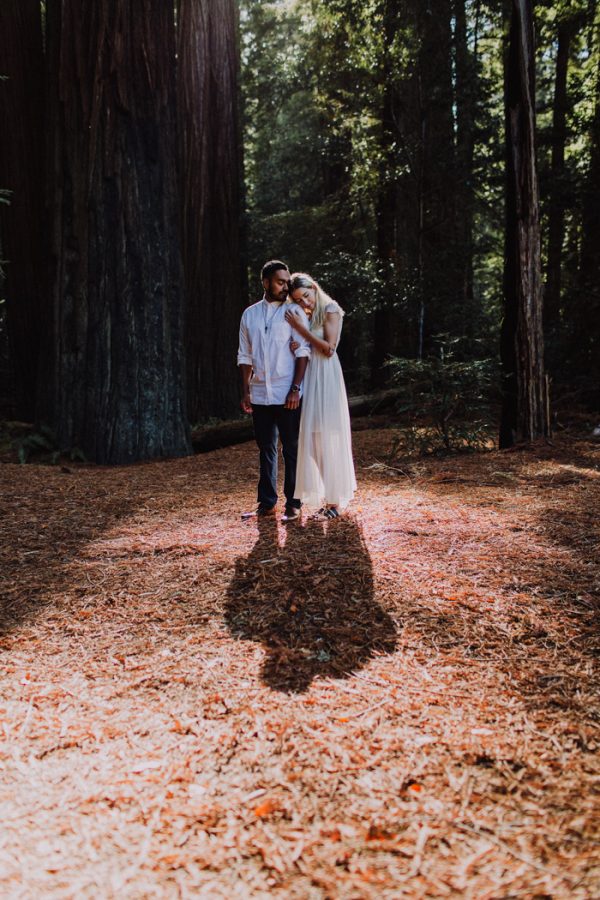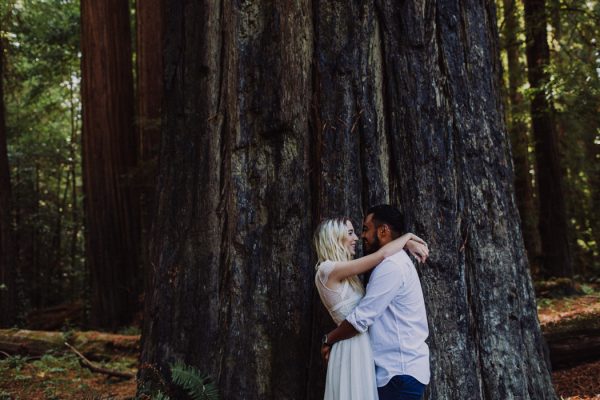 From the photographer: We made ourselves a warm breakfast, and then got ready for our day. We made our way to another location in the Redwoods, and the light was beaming perfectly through the trees. The morning air was brisk, but that didn't stop us from enjoying the view. The trees wider and taller than any other trees, towering over us. We felt like children running through the forest kissed by the spots of sunshine that made it through the thick canopy above.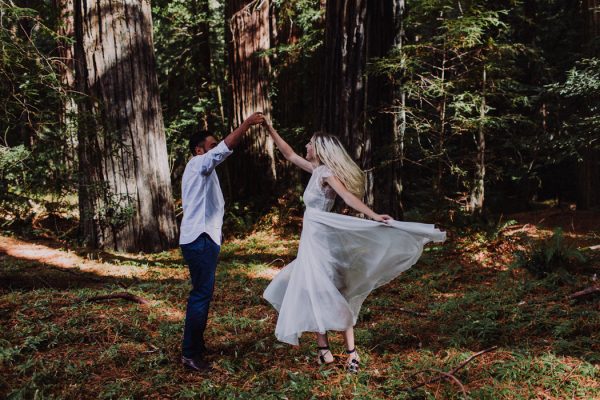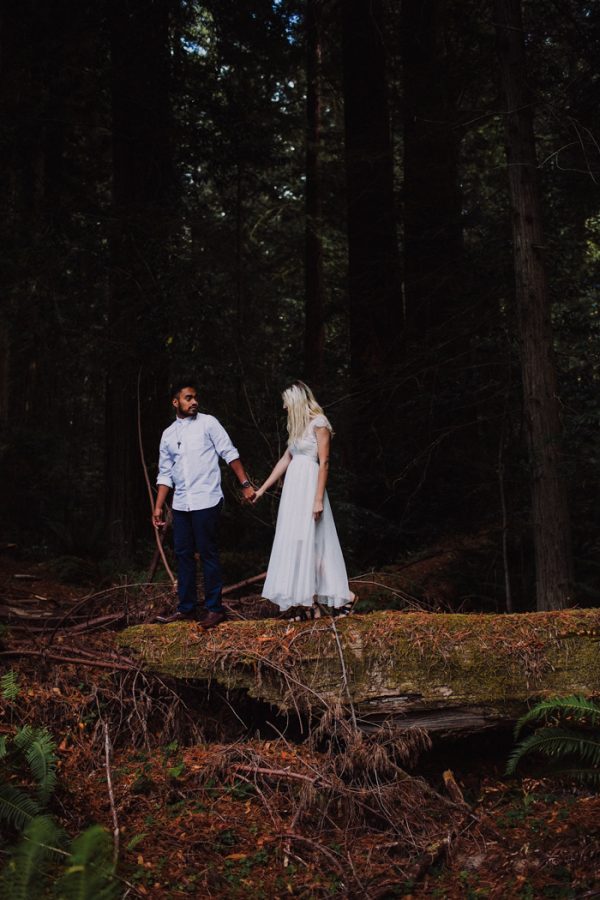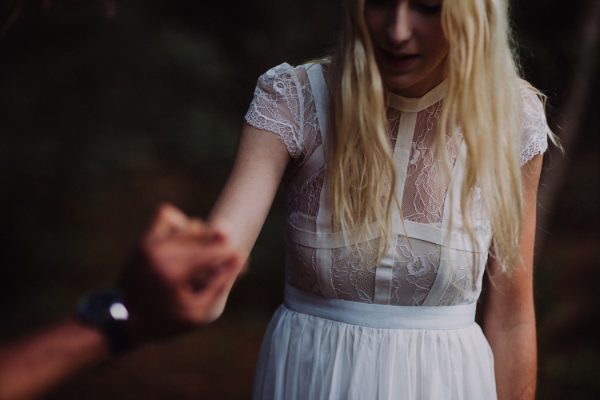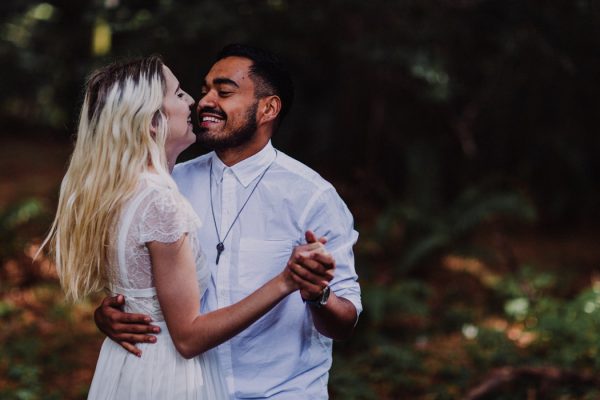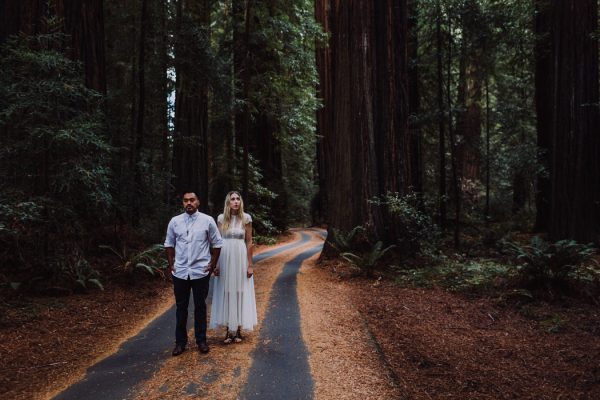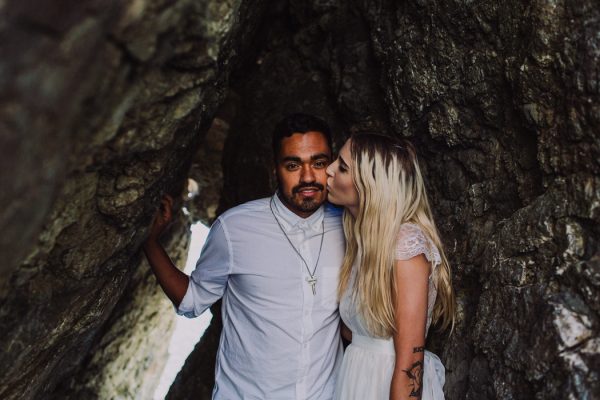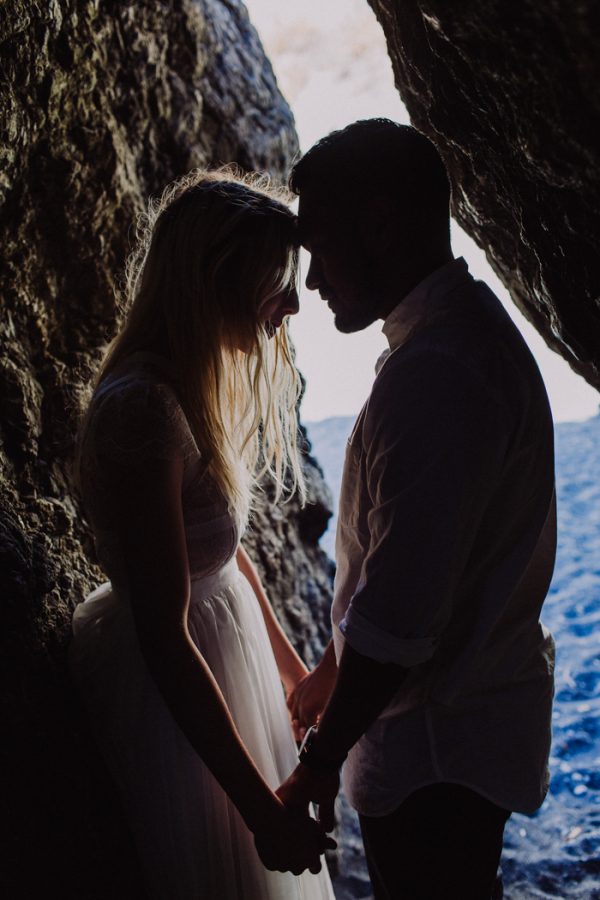 From the photographer: Then we made our way to Shelter Cove. A gem hidden behind the windiest road we've ever driven. It took almost an hour just to drive twenty miles (worth every second). While we waited for the sun to get a bit lower in the sky, we explored one of the many caves along the coast. The sand was cold beneath our feet, but the sun was warm. We could smell the salty air as the waves crashed relentlessly against the shore.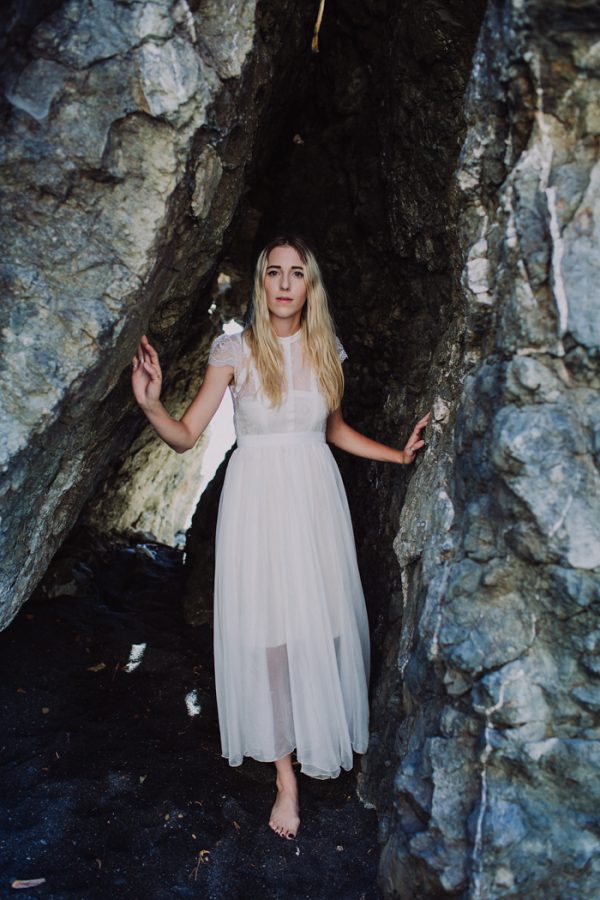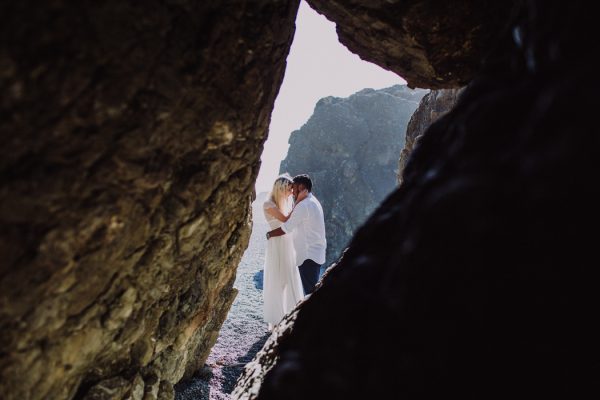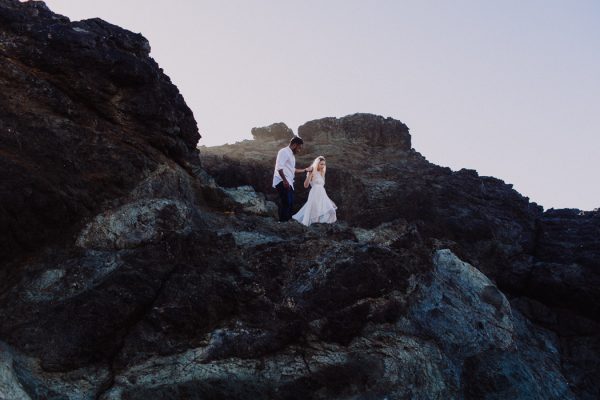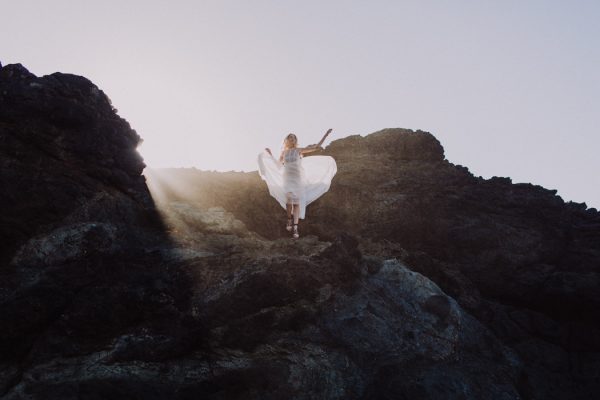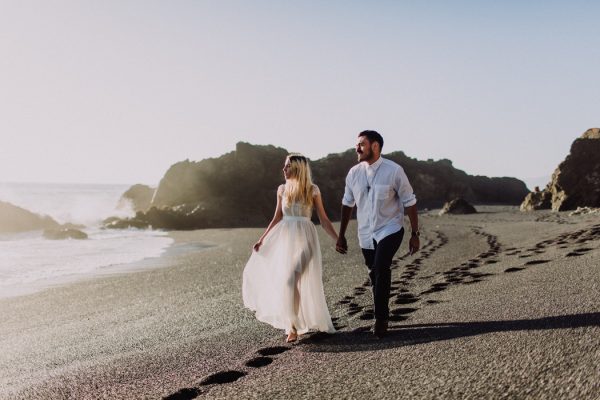 From the photographer: Tim and Elevia were so excited to explore the beach. They walked quite a ways from our comfy cave to find some even more beautiful rocks formations. The sun was dipping behind the giant boulders and the mist from the waves was catching the light just right.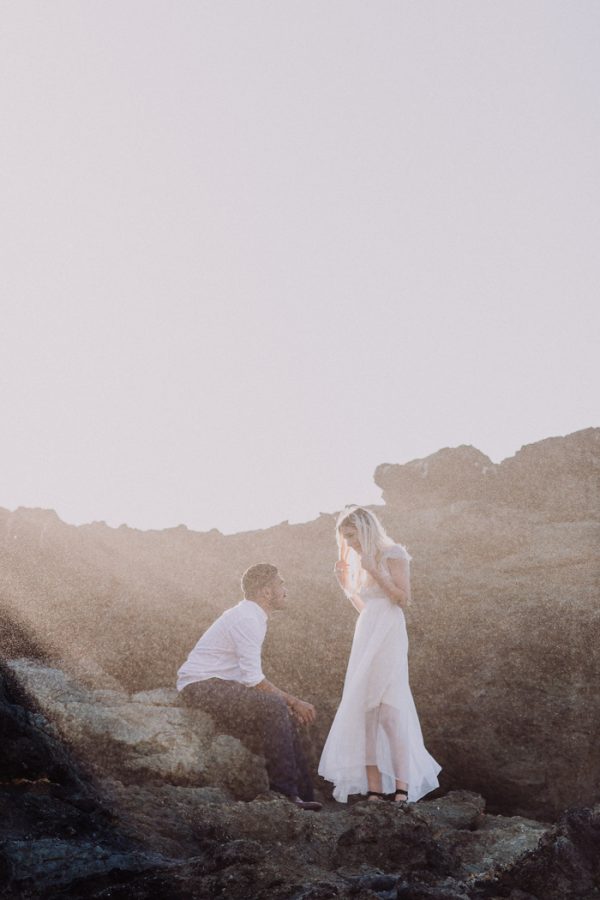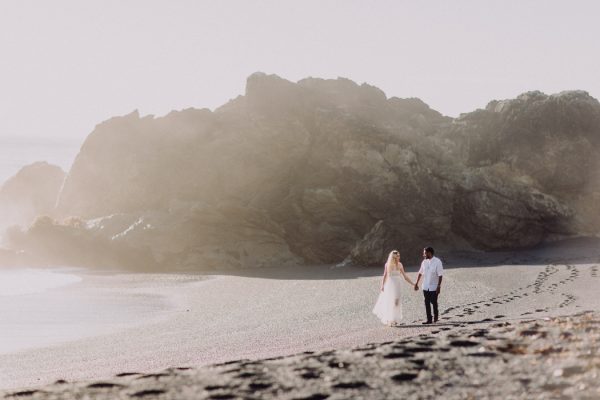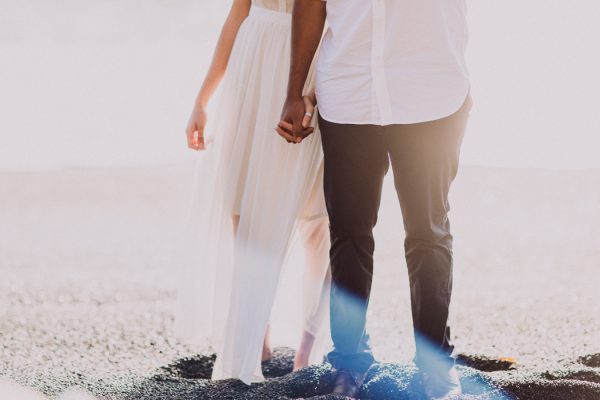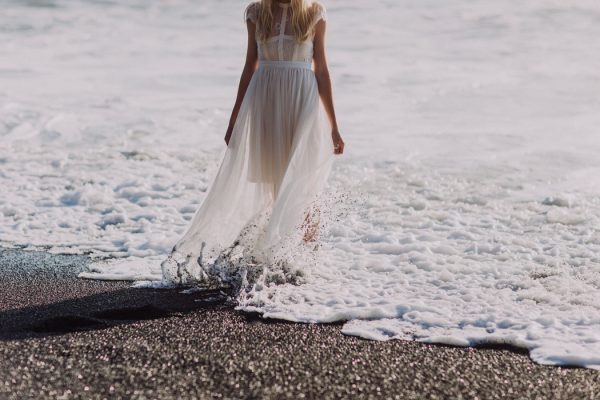 From the photographer: This engagement inspiration shoot is one I will never forget. I am so honored to have the opportunity to capture priceless moments like this. An engagement session is the opportunity to not only get creative with your locations, but to spend time with your future spouse. With the photos you are making memories that will last beyond your lifetime. You are creating something that you, and your children, your children's children will look at with admiration. Your love can inspire generations.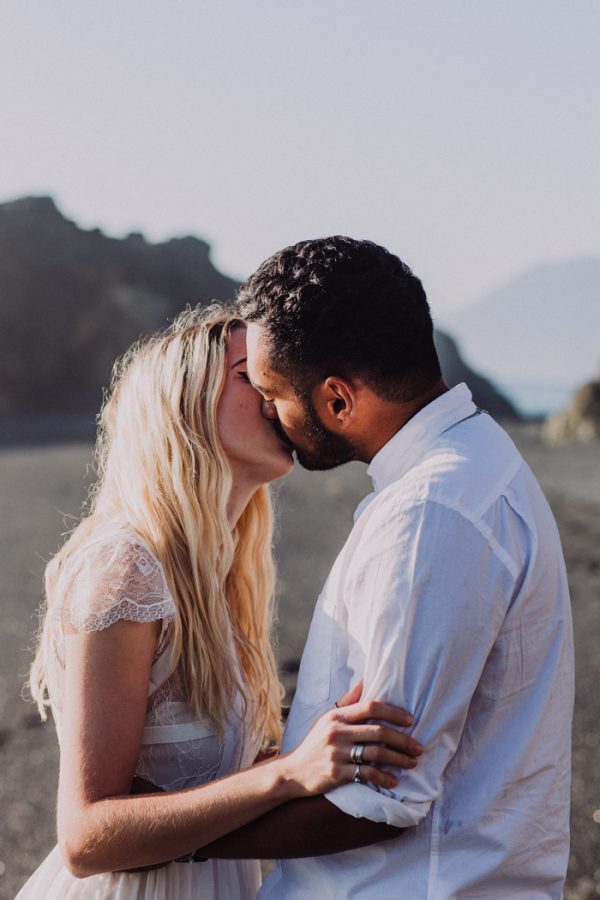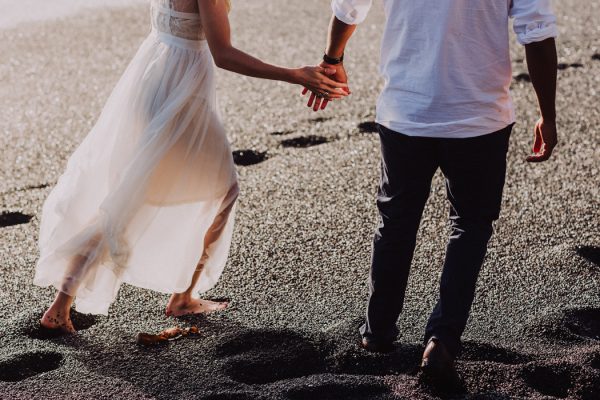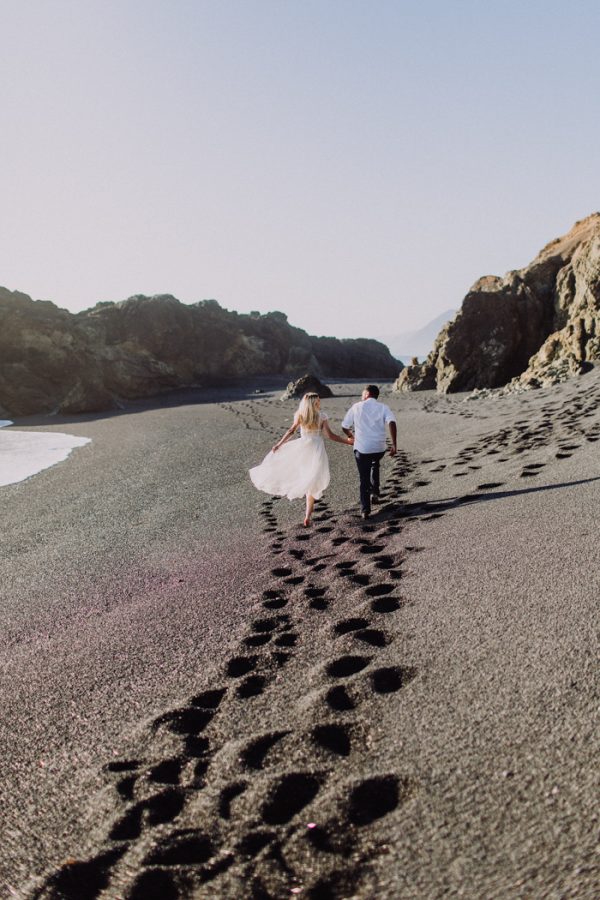 A huge thanks to Hannah Merritt Photography for sharing this gorgeous inspiration shoot with us. Love the idea of a coastal engagement session? Then you've got to see these windy Lignano Sabbiadoro beach engagement photos!