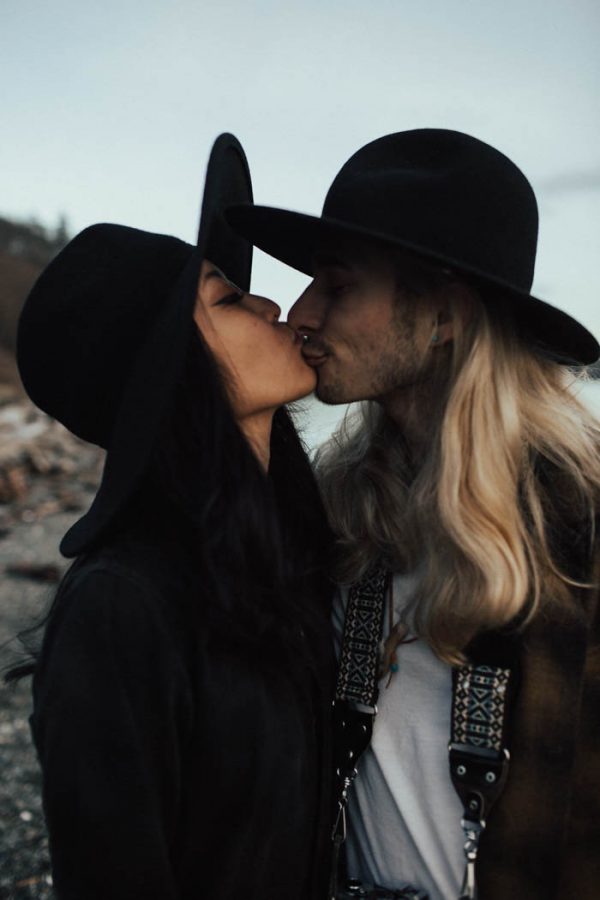 There are few things we love more than moody PNW vibes and impeccable fashion, and this Seattle sweetheart session gave us both! Momo and Alec, who are both fashion designers, let their playful spirits run free in these photos by Elizabeth Anne Studios. From cuddling on the ferry to dancing on the beach to snuggling up on a picnic blanket, these two make being love look good!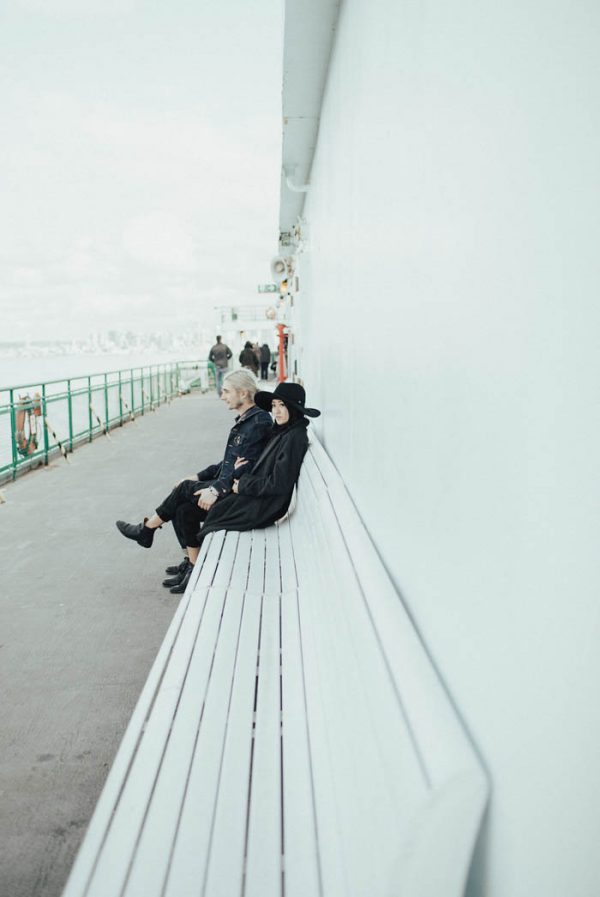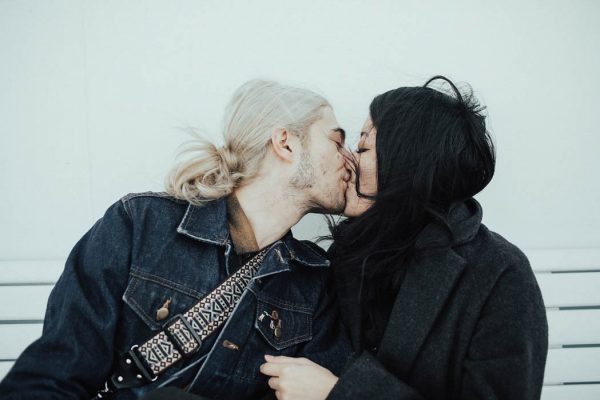 From the photographer: Momo and Alec actually met on Tinder! They started talking because they were both in the apparel design business. She bribed him into treating her to dinner by telling him that if he did, she would give him some special Japanese fabric. The same trick worked the second meeting. Fast forward two years later, and they are still so in love and bonding over their interest of apparel design. They do a lot of stuff together: sew, go to concerts, go hiking and camping, and enjoy new restaurants. They say that they balance each other out in many ways. Alec is brilliant with design work while Momo's skill is more technical. He likes washing dishes and hates cooking, and Momo enjoys those things. He introduces her to a world of new things and, in return, she tries to do the same because it means the world to her. She calls him the John to her Yoko.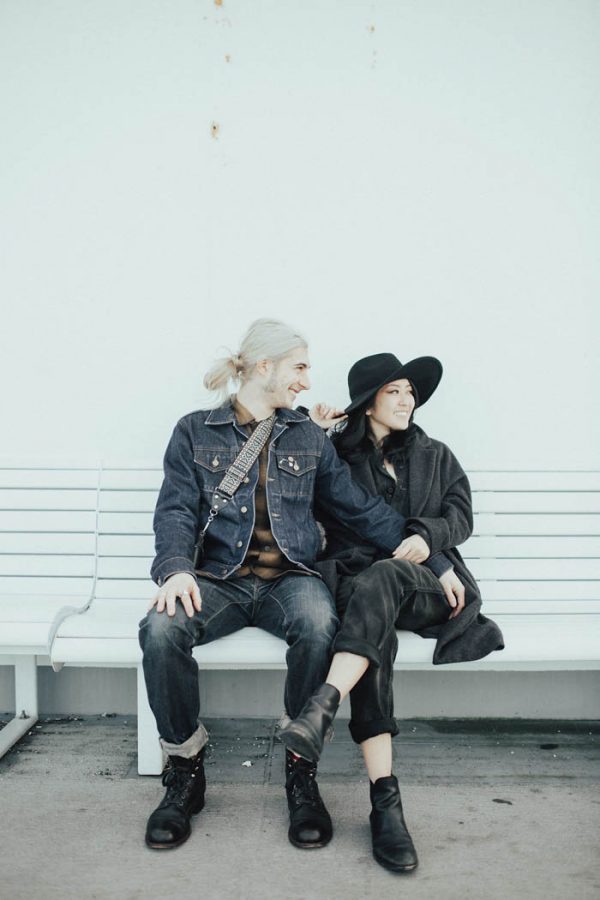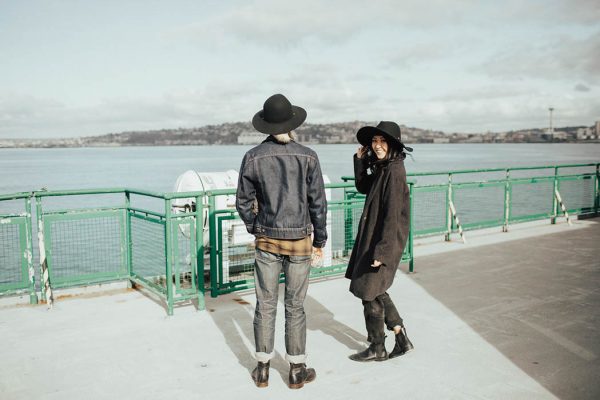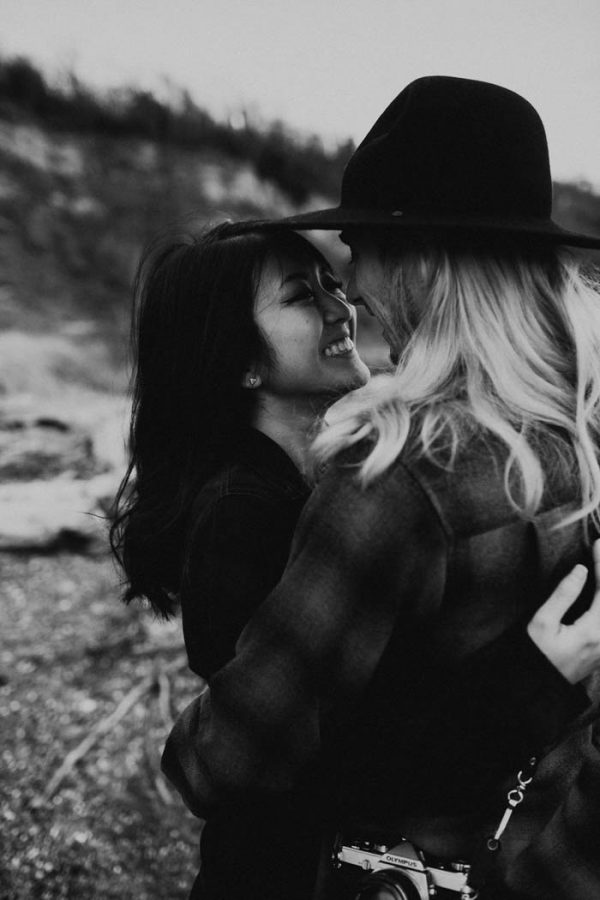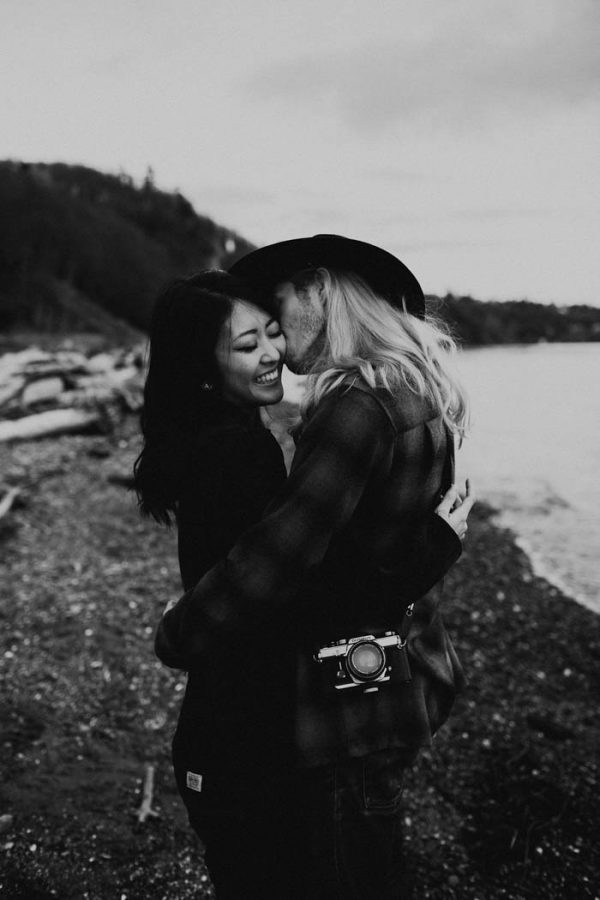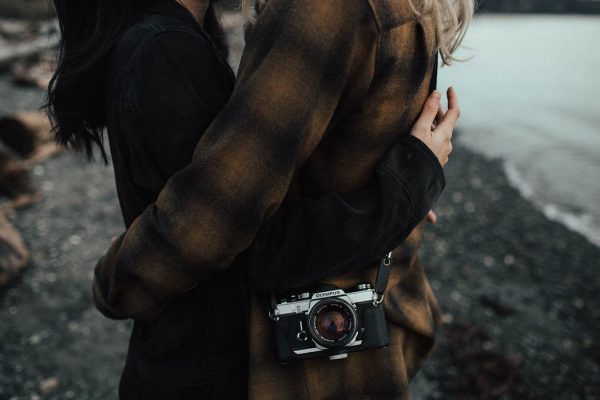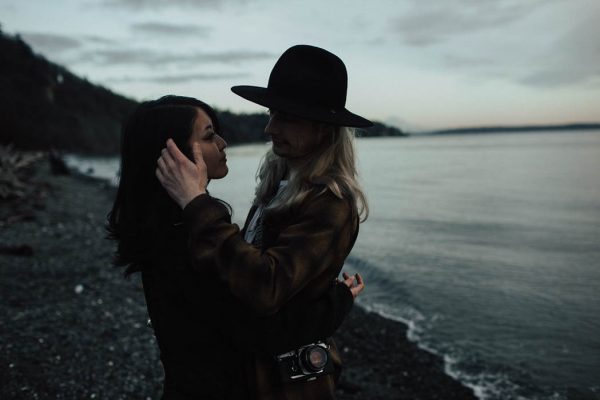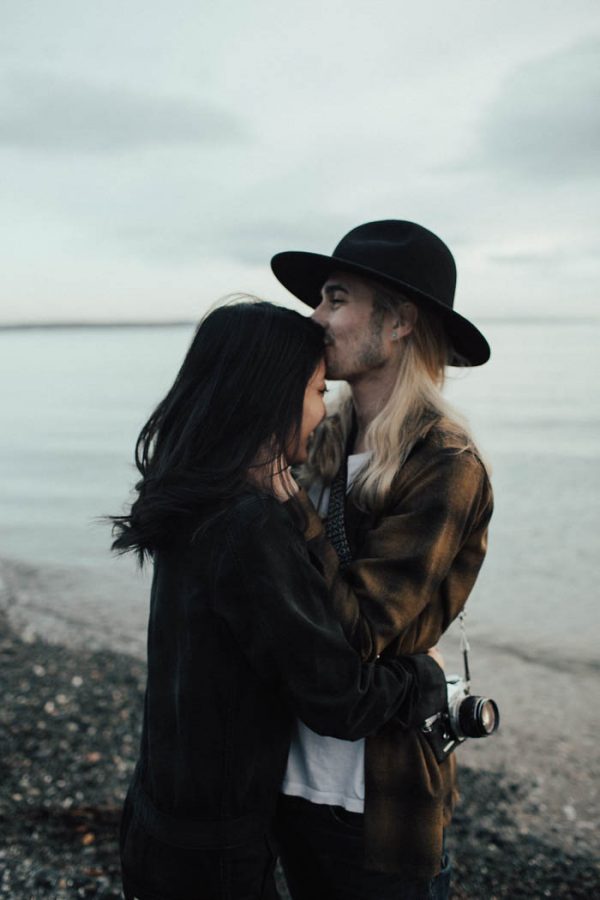 The shoot took place in Seattle, WA on an absolutely beautiful February day. We took the Ferry over to Bainbridge Island where we had lunch at a cute coffee shop. We then headed back to Seattle for sunset at Discovery Park. We got to the park at just the right time, parked, and started walking to the shoreline. We then ventured along the beach, danced in the setting sun, and skipped rocks we found along the way. It was truly a special day filled with lots of belly laughs, love, and good people.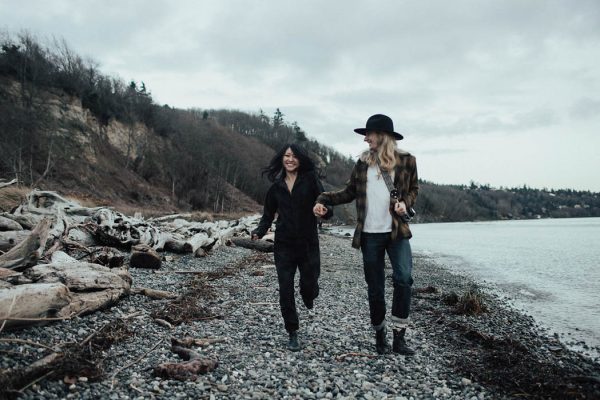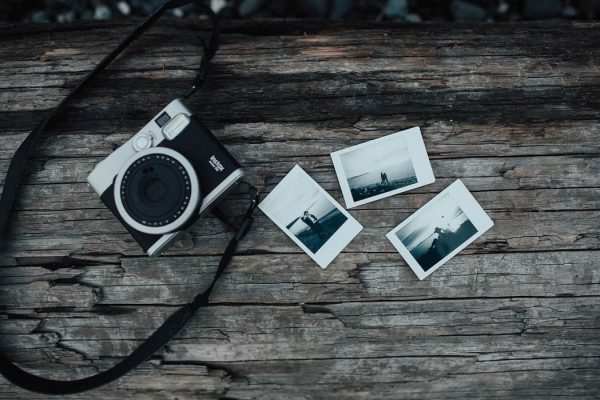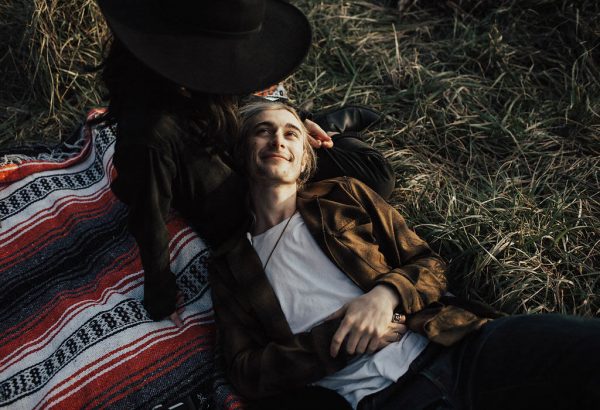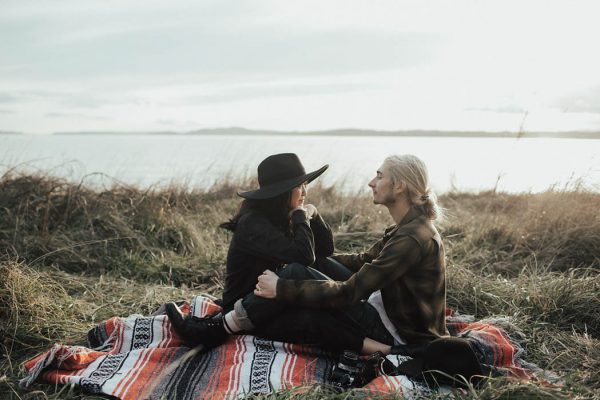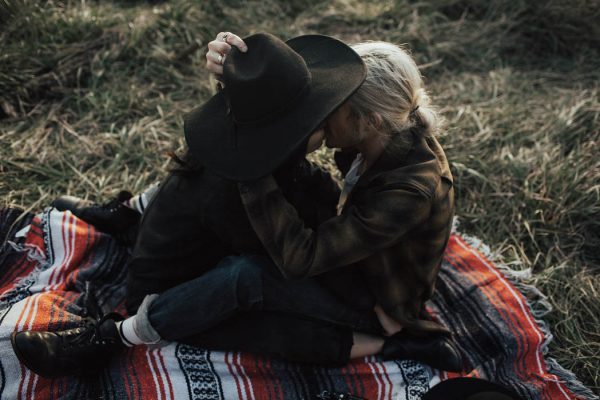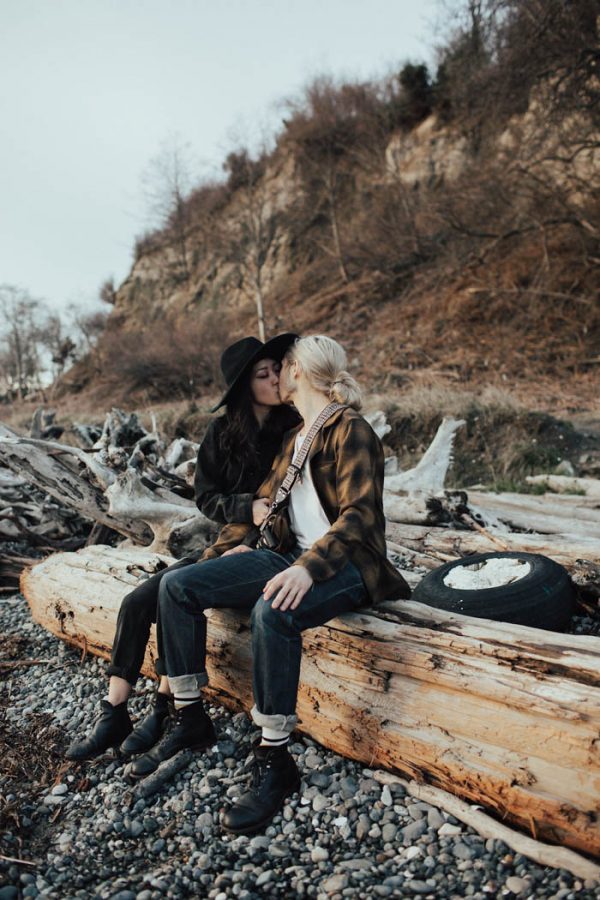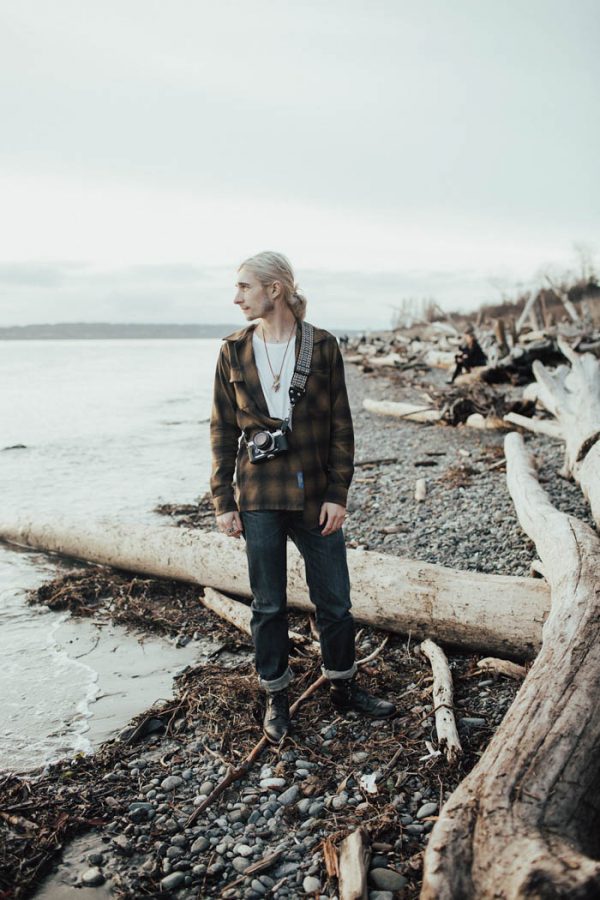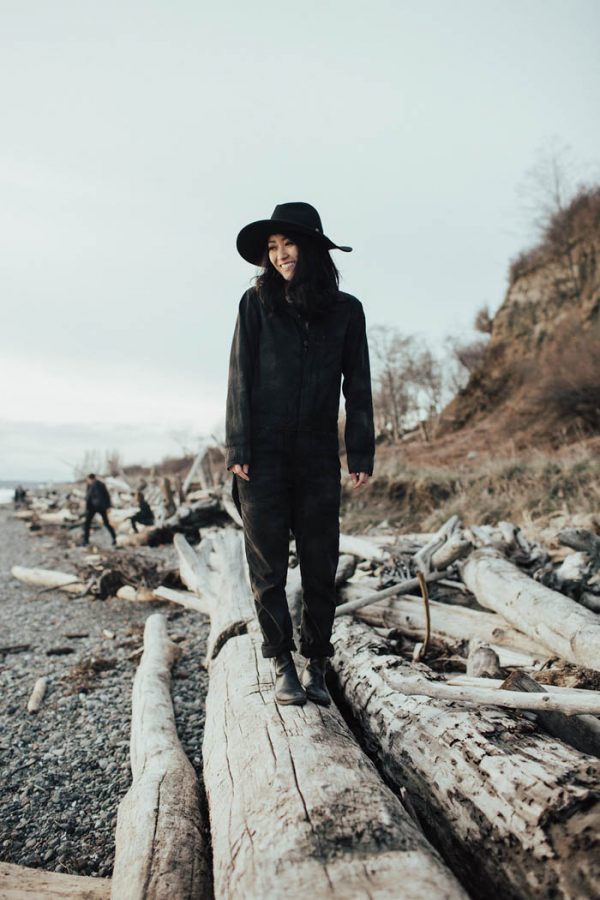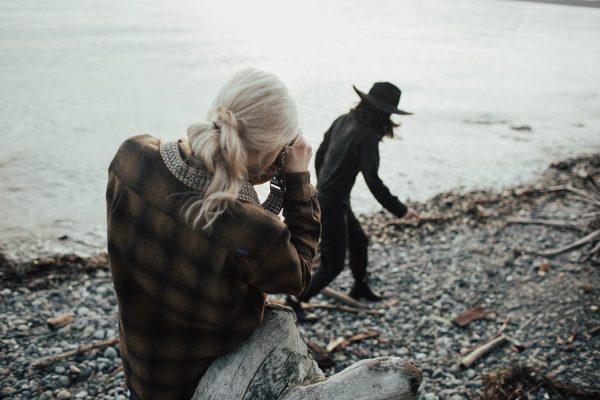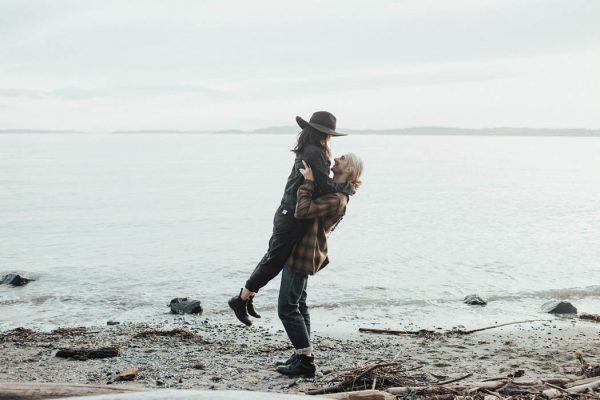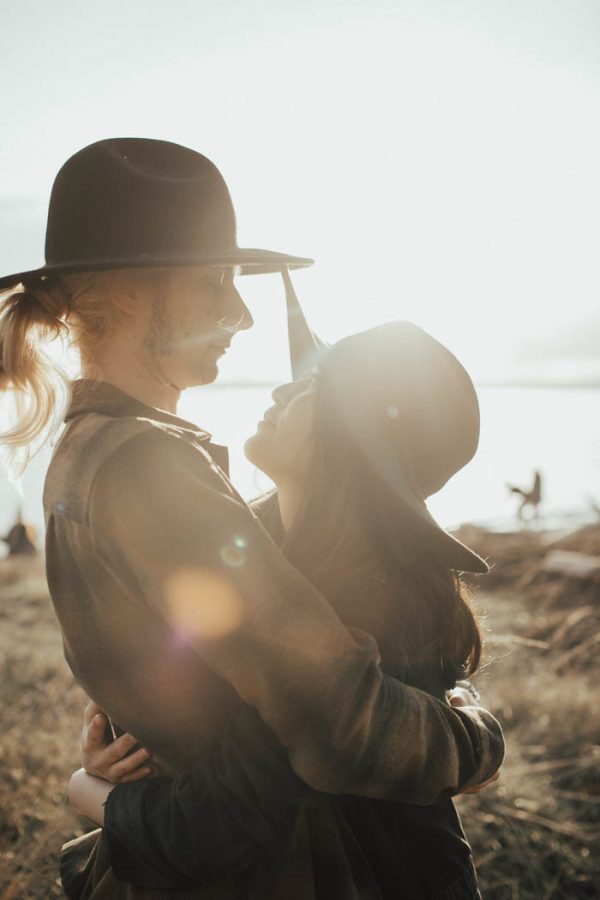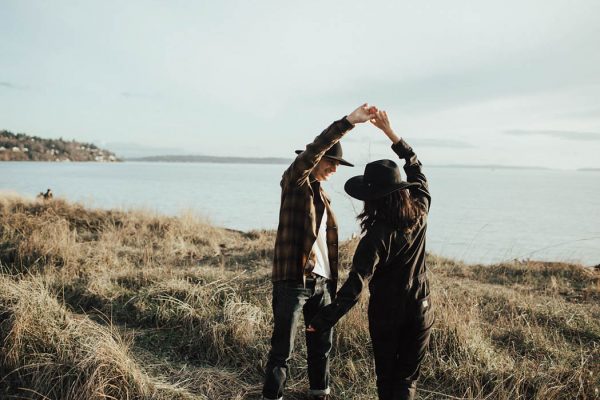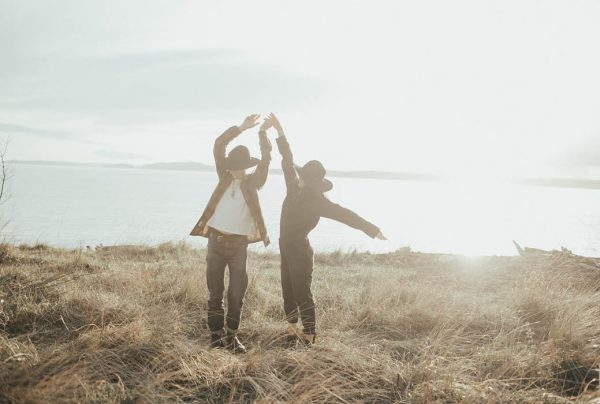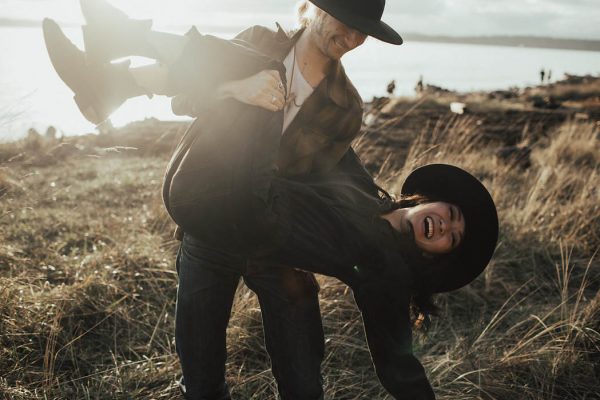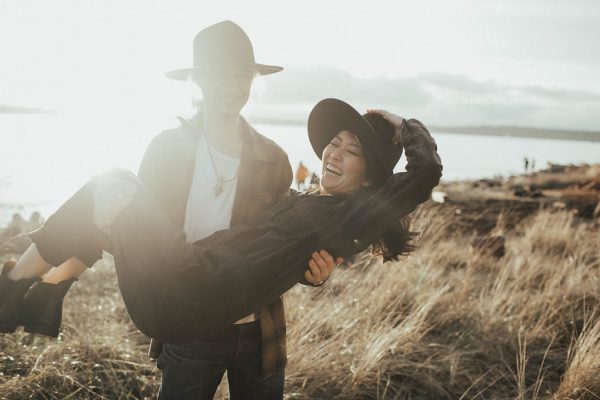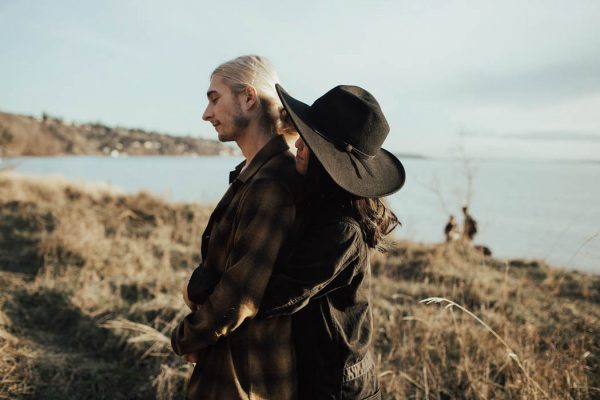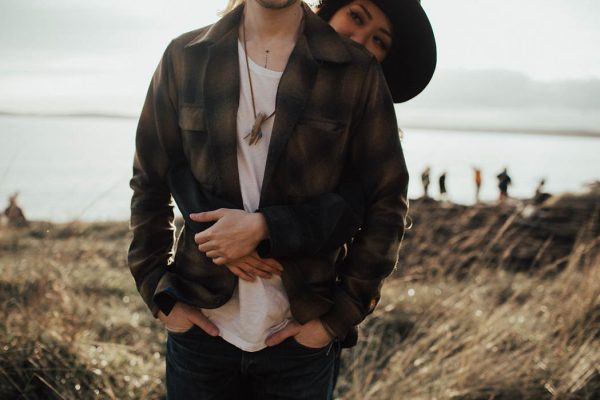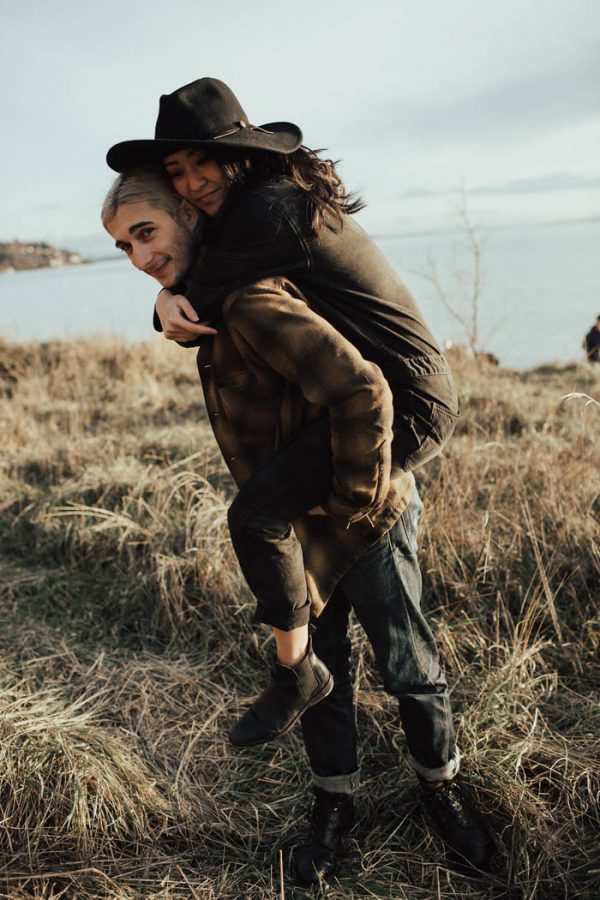 A special thanks to Elizabeth Anne Studios for sharing this sweetheart session with Junebug! Need another dose of adorable? This stylish sweetheart session in the Big Cottonwood Canyon will keep you smiling for days!