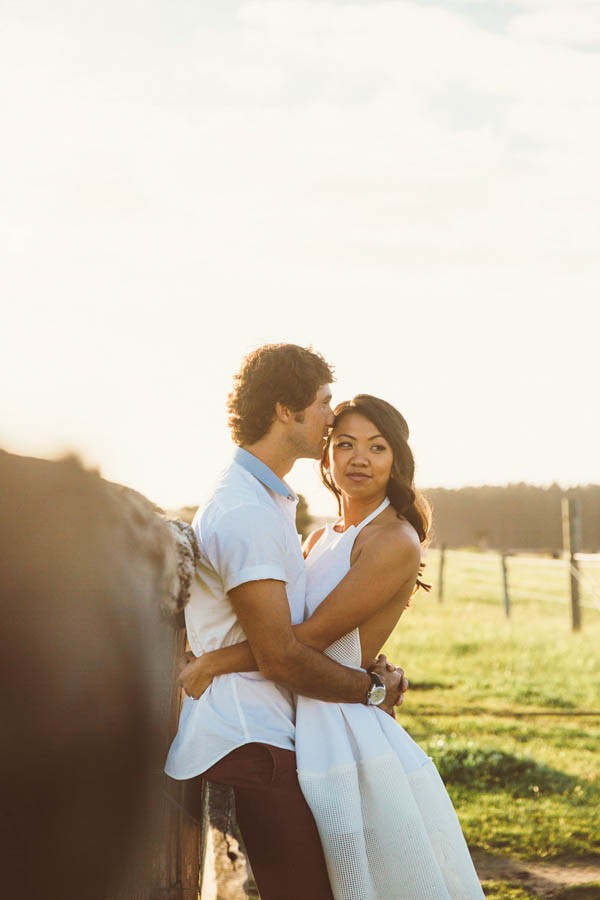 Riding bikes and horses in the sunset has never been so romantic as in Shuyann and Dean's Perth engagement session. LiFe Photography captured the dreamy glow of the setting sun and the delightful moments the couple shared as they giggled and embraced. Shuyann and Dean's wild spirits are so evident in every one of these swoon-worthy images!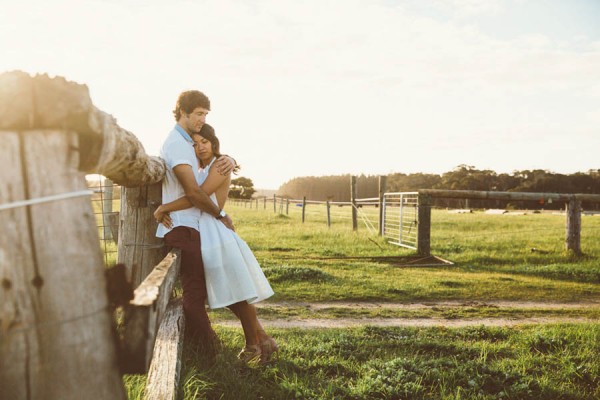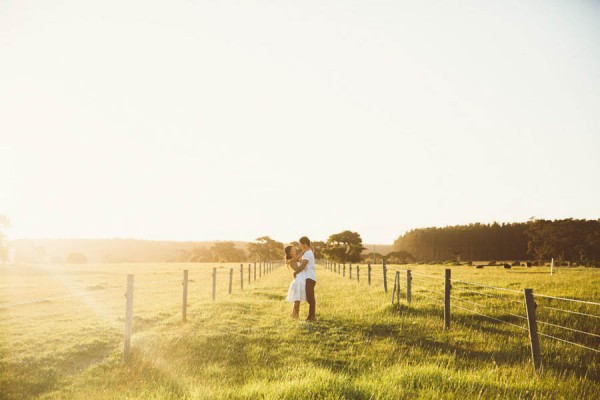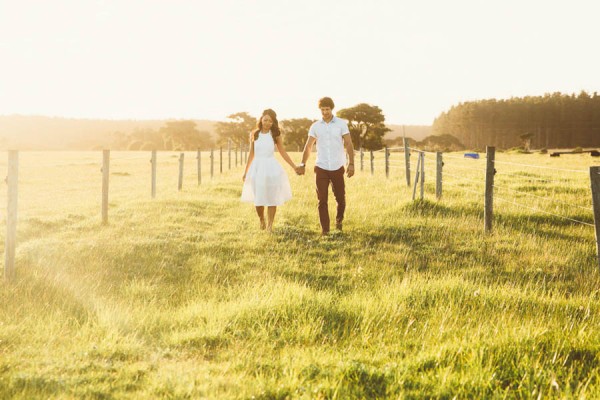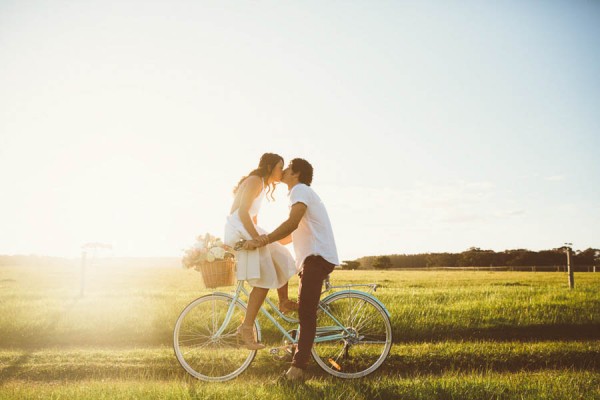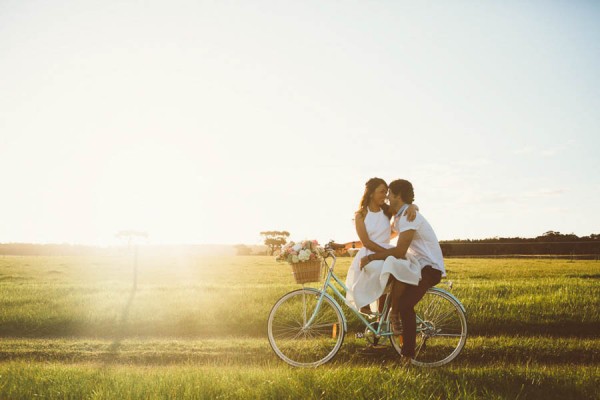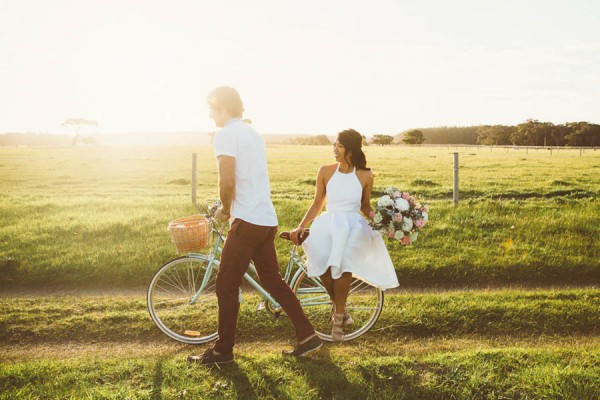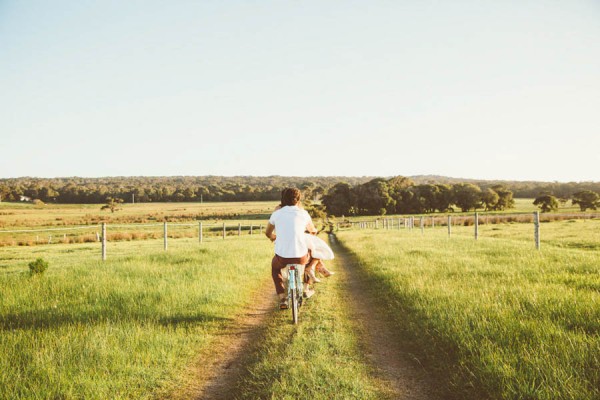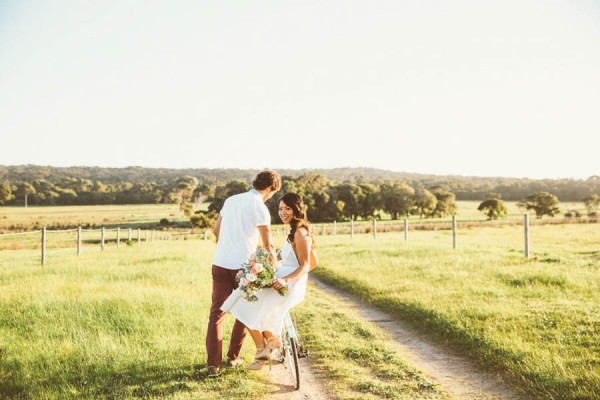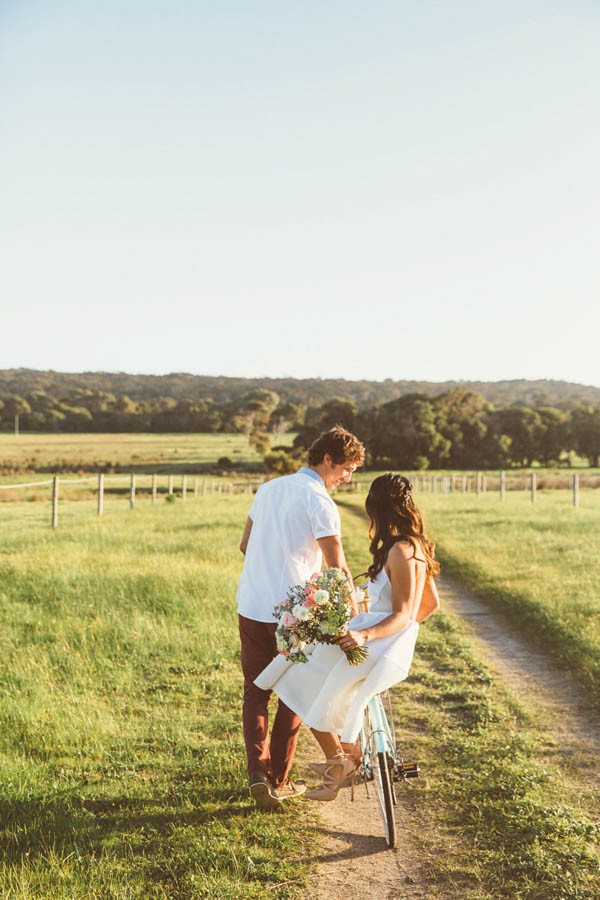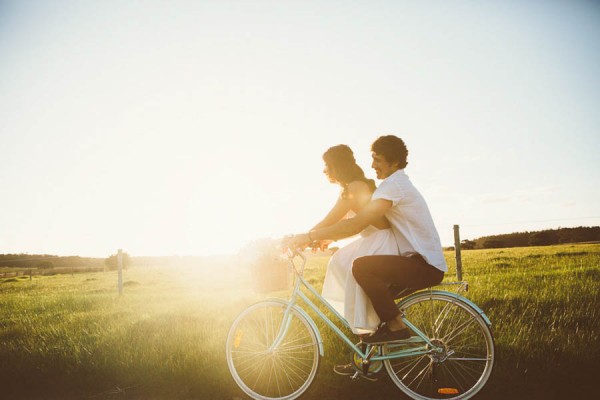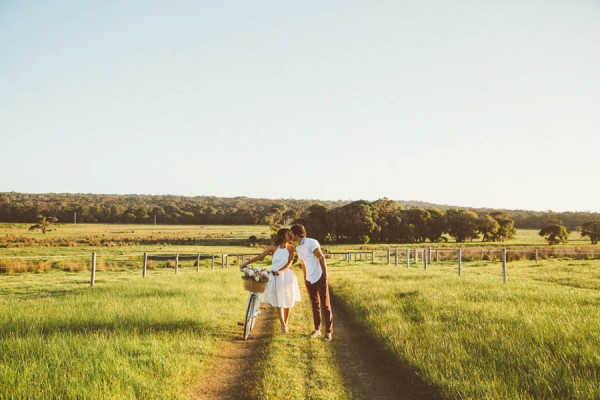 From the photographer: Shuyann and Dean met at a rooftop bar in Perth in the Summer of 2012, and a year later fell for each other at a friend's wedding. Now planning their own, they took me out to their friend's beautiful farm full of long grass, horses and stunning Australian light.
I'm so thankful for their adventurous spirits and the obvious love they have for each other, given away by the tiny touches of affection and the smiles that testify to incredible admiration and respect for one another.
It was definitely one of the funnest Beloved Session's I've ever done – though the images allude to great skill, behind the scenes featured Dean's somewhat uncoordinated moves, which led to hilarious moments as they rode on bikes and horses under the fading sun. It was relaxed and fun, running wild in that golden sunset with them.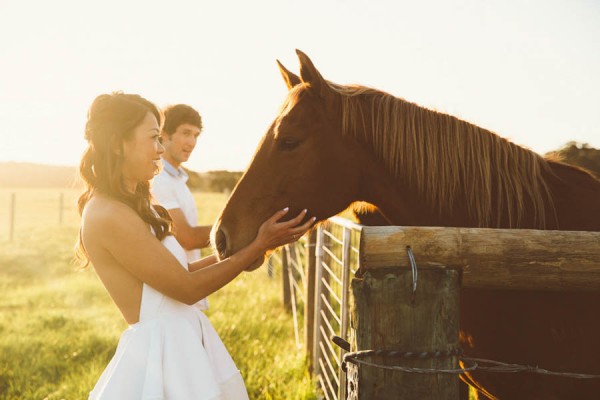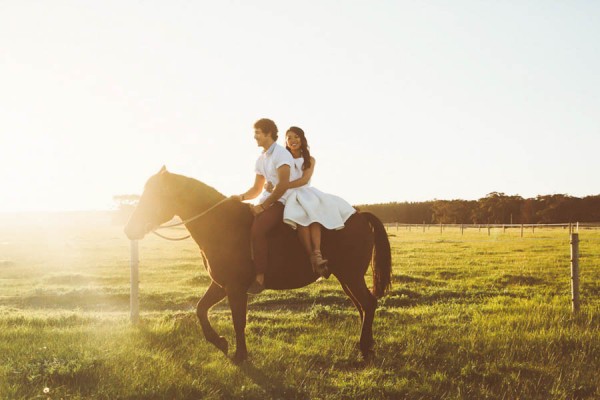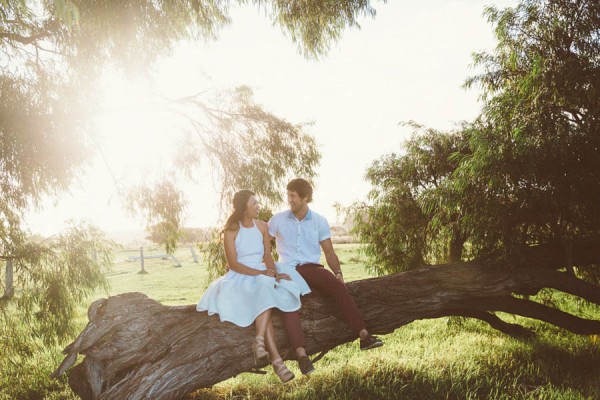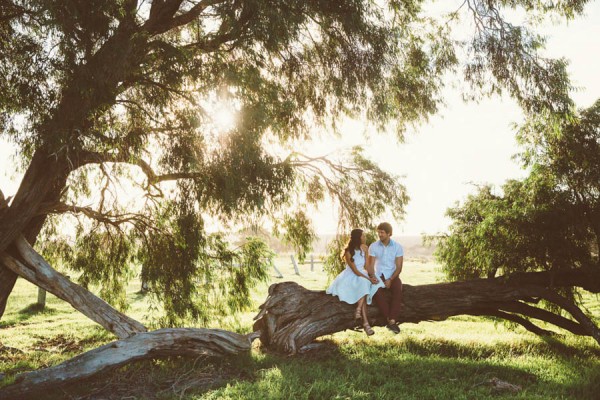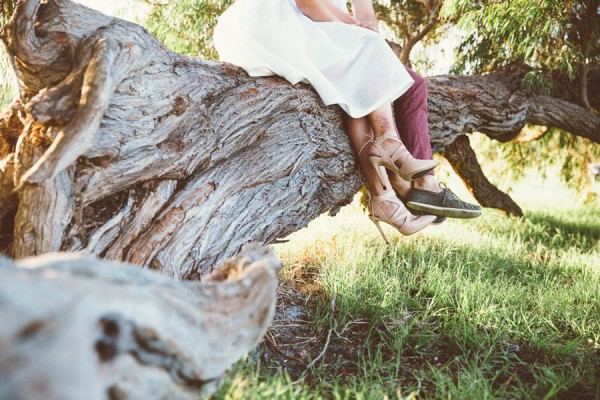 Congrats to Shuyann and Dean on their upcoming nuptials! For more of LiFe Photography, be sure to check out Flora and Aaron's eclectic vintage wedding at Old Broadwater Farm.