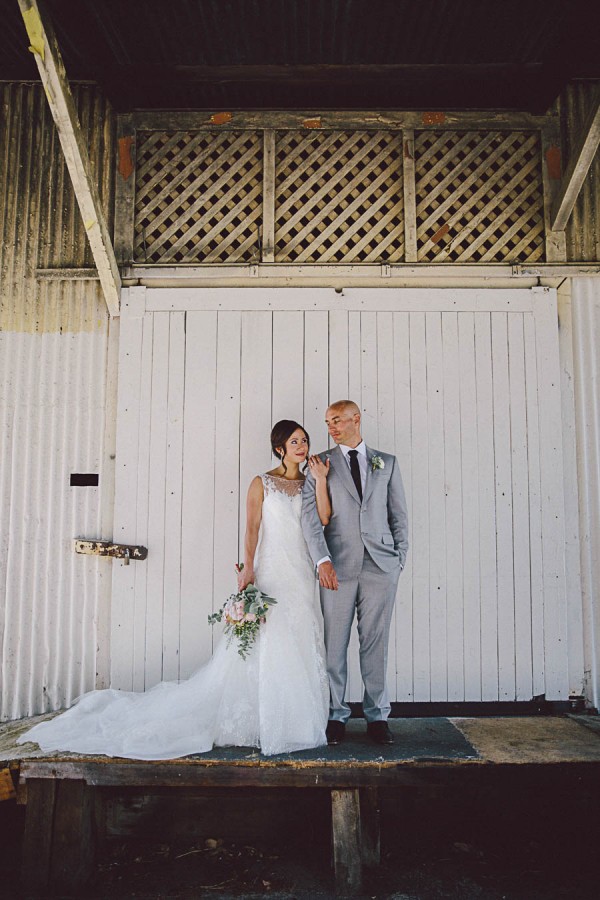 Creating a casual wedding with personal elements is no easy task, which is why Flora and Aaron hired a team of Western Australia's best wedding professionals from furniture rentals to artisan popsicles to make the affair just perfect. The pastel color palette set a whimsical tone and Old Broadwater Farm provided ample space for yard games, cozy seating areas, and of course lots of dancing! LiFe Photography captured the laid-back wedding in all it's beautifully curated details and unstoppable smiles and laughter.
The Couple:
Flora and Aaron
The Wedding:
Old Broadwater Farm, Busselton, Western Australia
The Inspiration:
The most important brief for the wedding was to keep it relaxed and fun for all the guests. There was no strict theme; anything goes as long as they tie nicely together and it screamed FUN. I hired vintage furniture to create a relaxed feel and give the venue a touch of old school glamour. Some bench seating was provided but I wanted people to be free to move around and mingle. We had a vintage drinks caravan and a gorgeous teepee to serve as a chill-out lounge for the guests. Some guests commented that it was like being at a carnival!
I dearly wanted to give the wedding a personal touch so the guests knew how much we appreciated their presence and love. Mum made a 4-tier cake from scratch. She also baked little cookies for guests to take home. Nothing was left by the end of the night. Our guests took home jars of homemade scented candles that I had spent months making. Aaron and I also scoured second-hand shops for vintage teacups so I could turn them into teacup candles.
Wedding dress shopping was luckily a breeze for me. I fell in love with my Pronovias dress at Samantha Wynne Bridal Shop after only trying a couple of dresses. Samantha altered the dress to give it the low illusion back that I'd wanted. My bridesmaids were given free rein over their choice of dress, as long as they were different shades of pastel. I was thrilled with how it looked in the photos!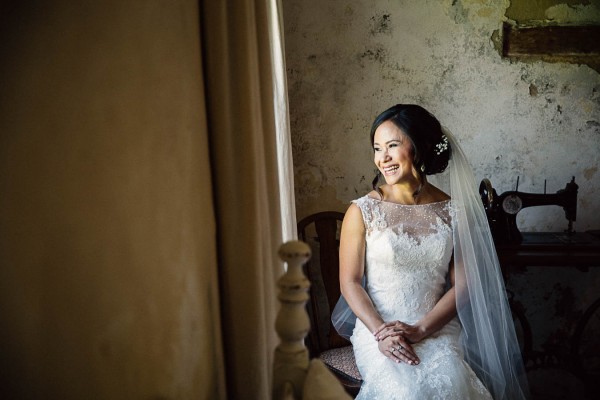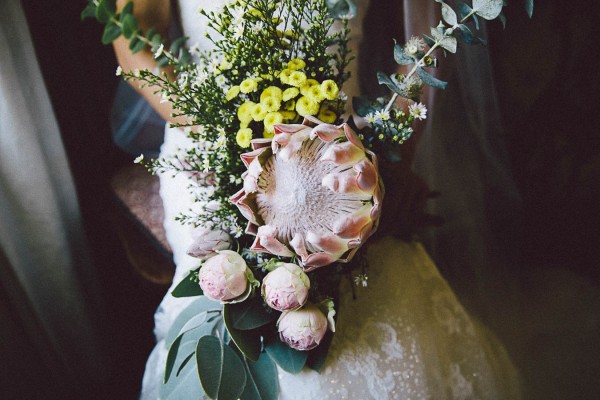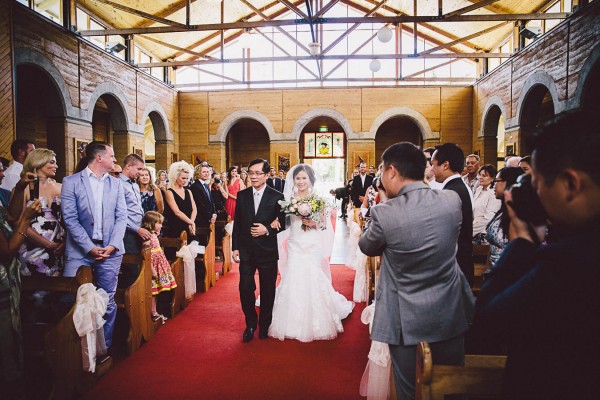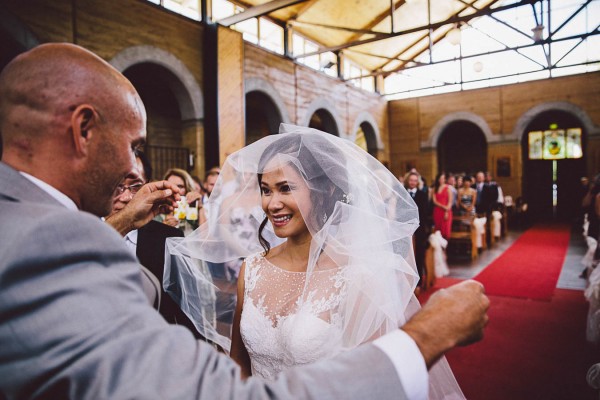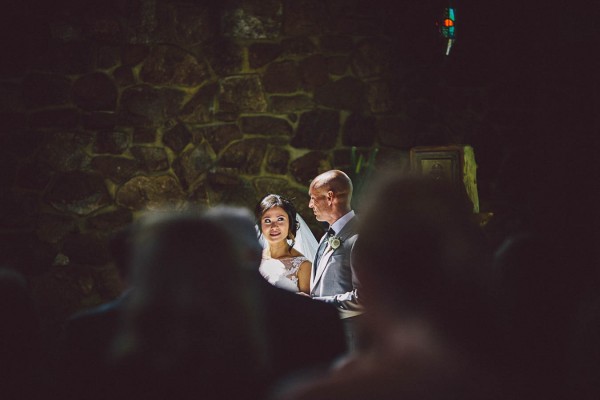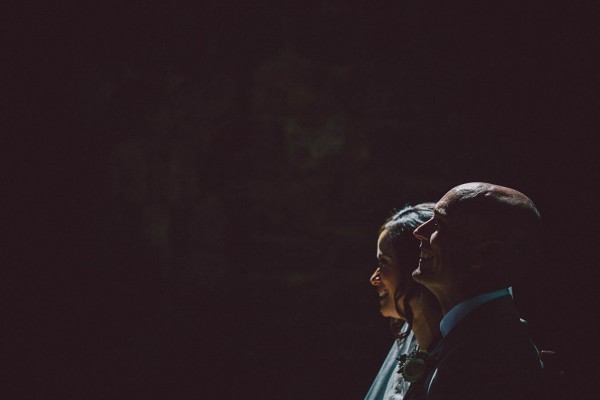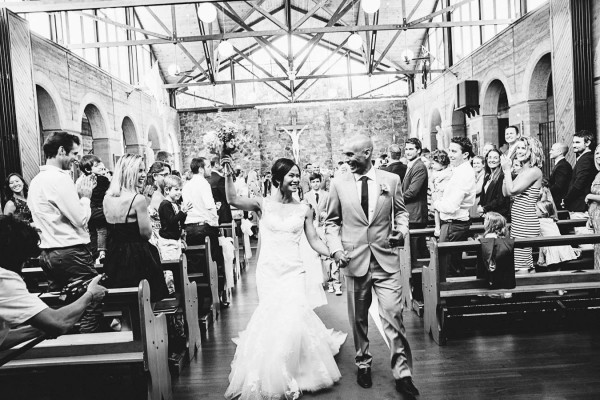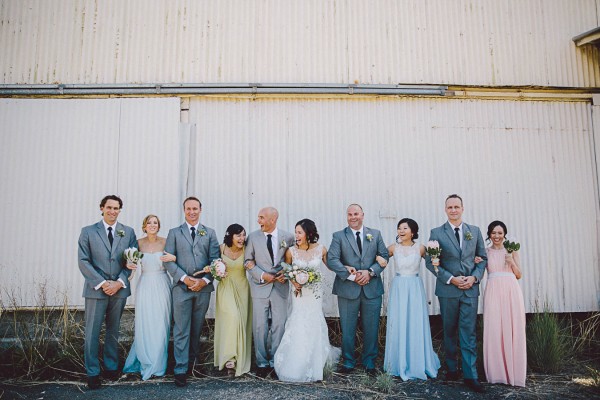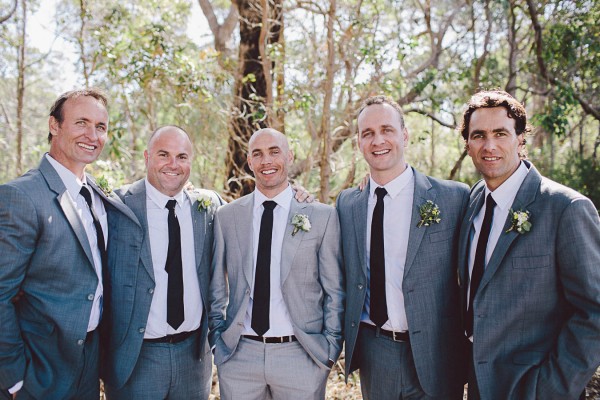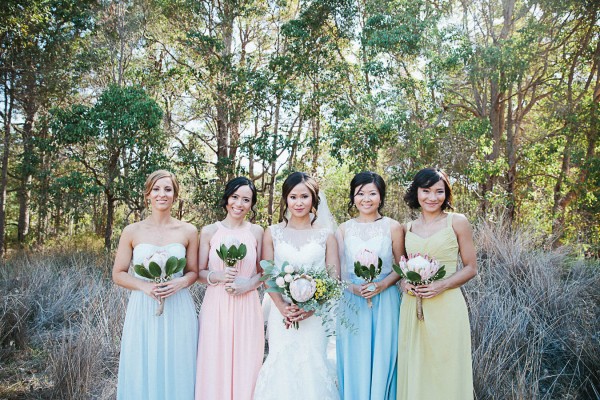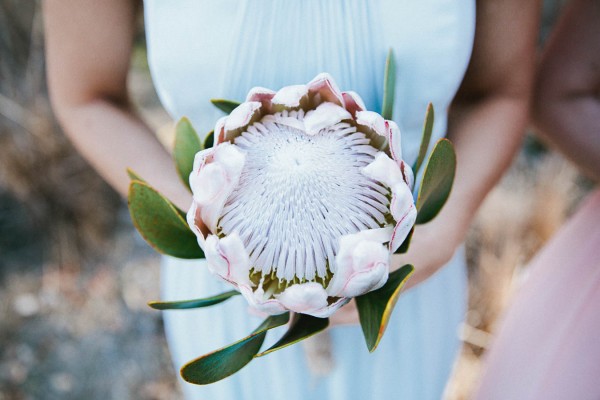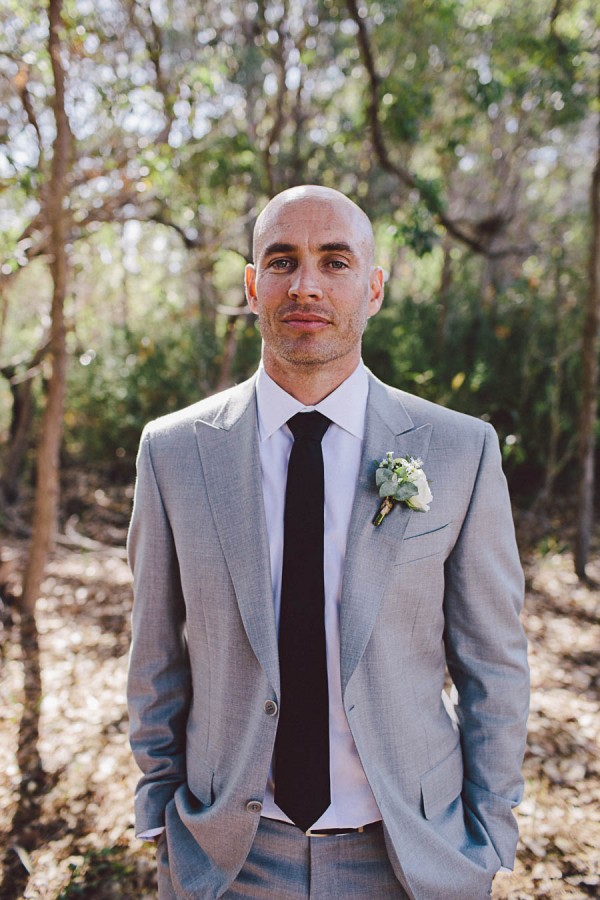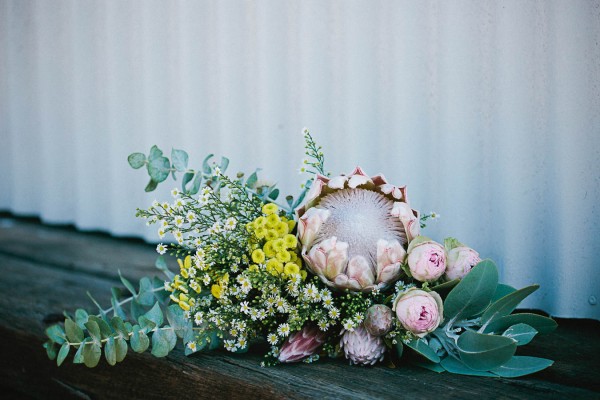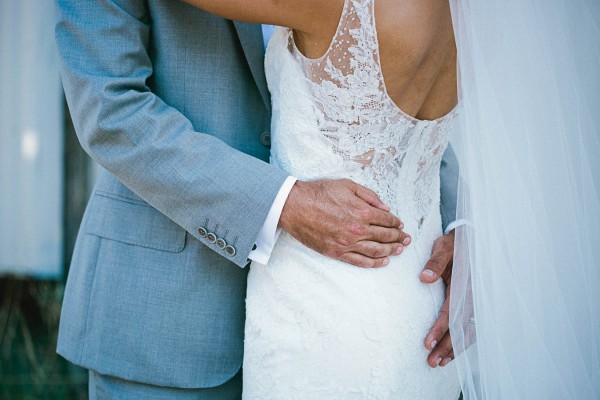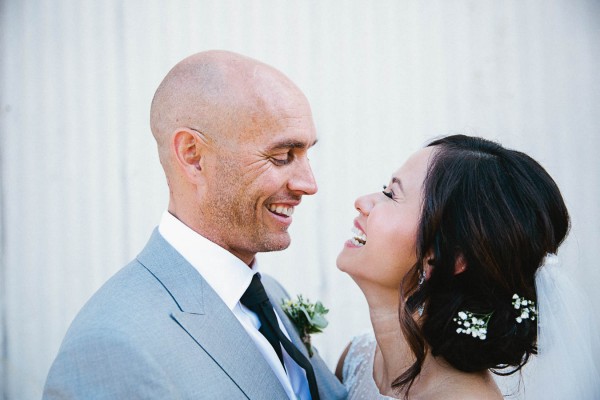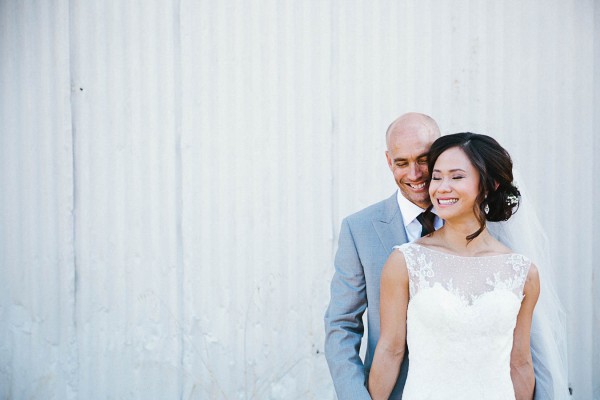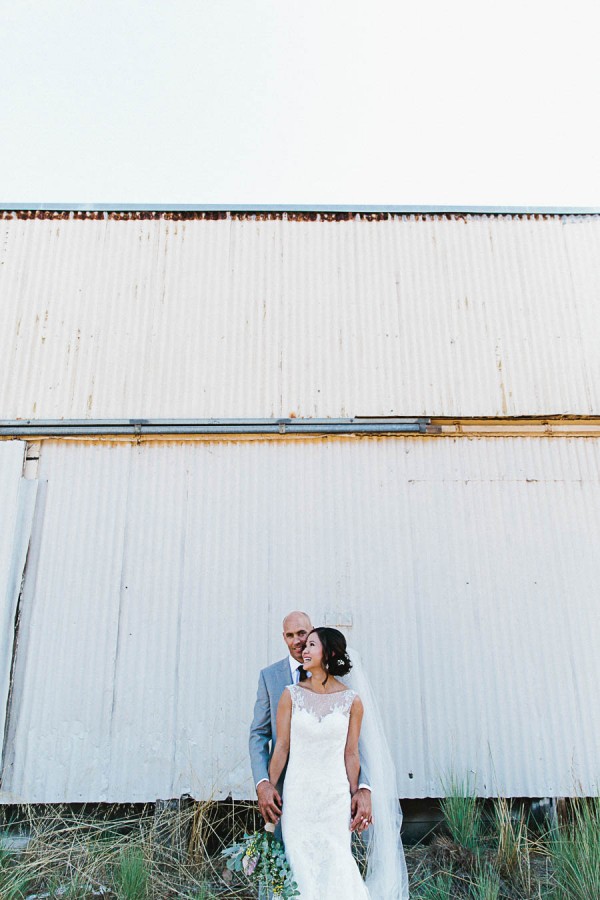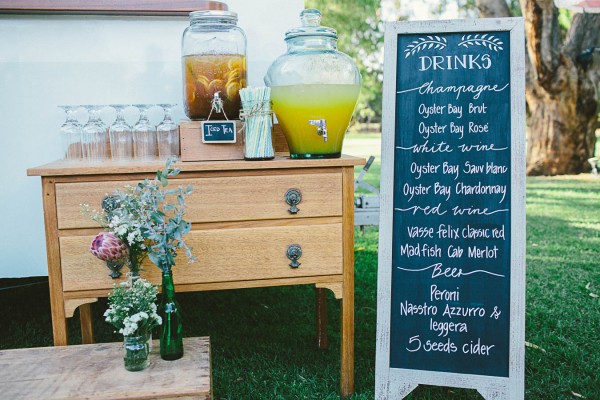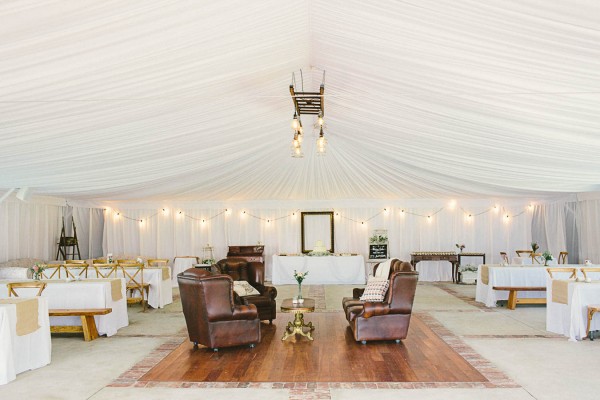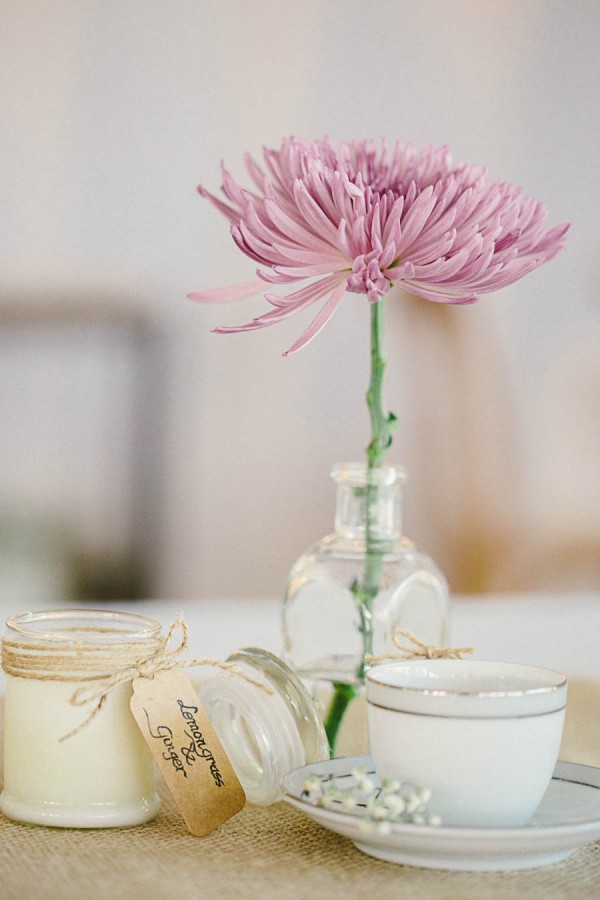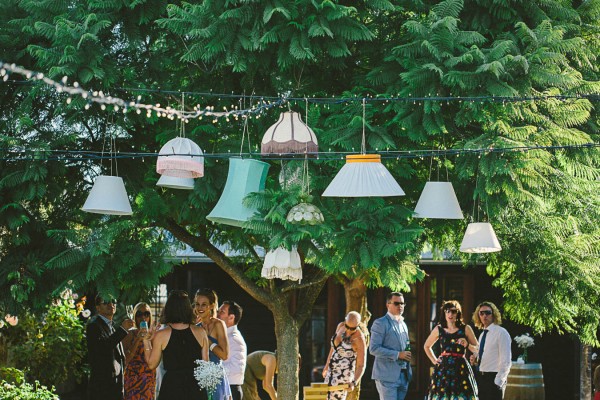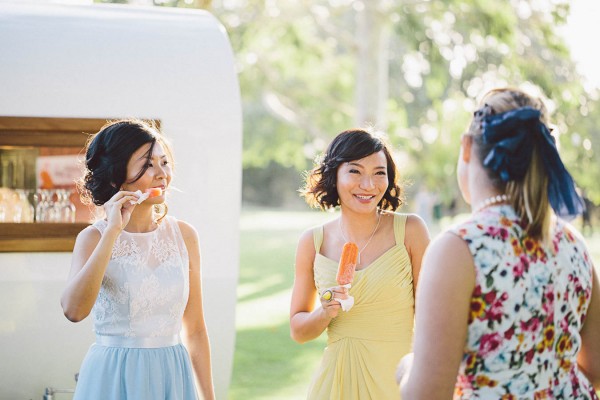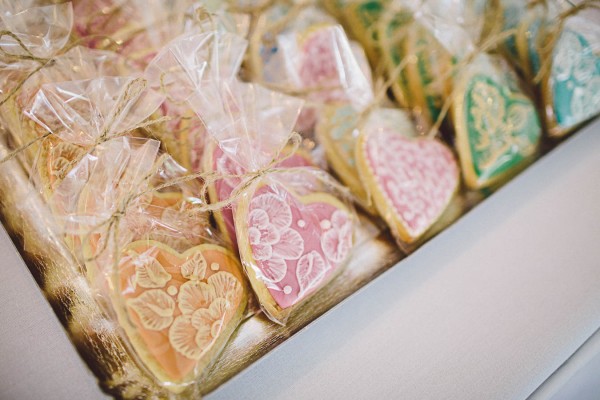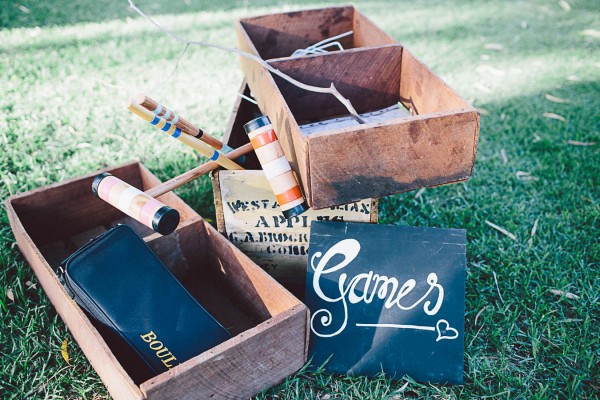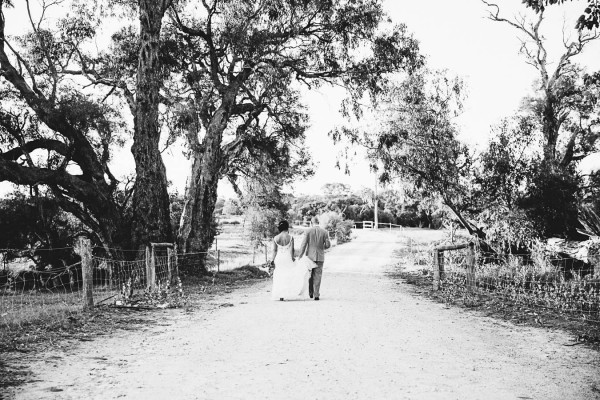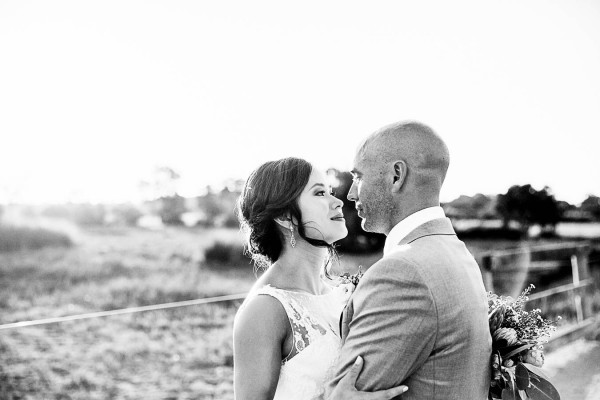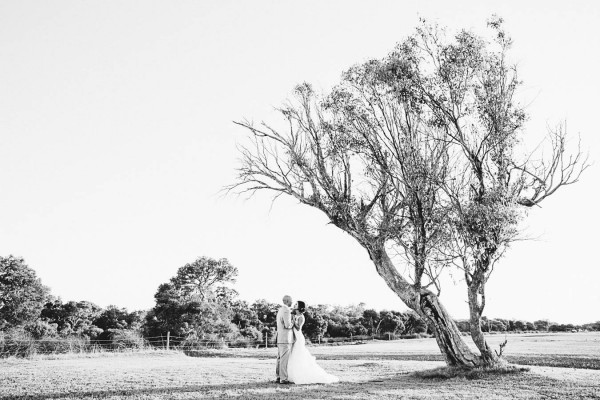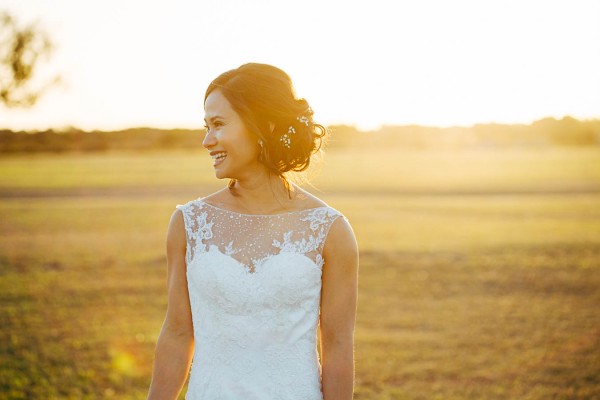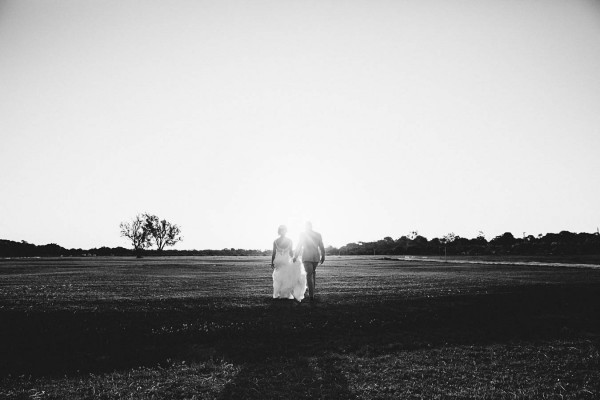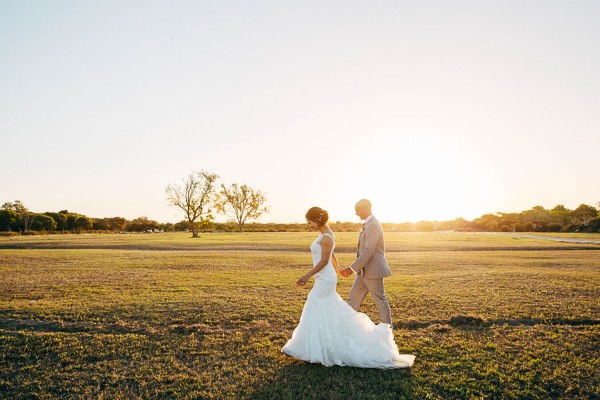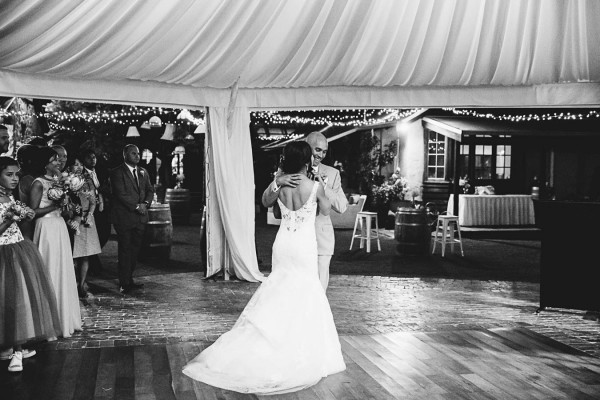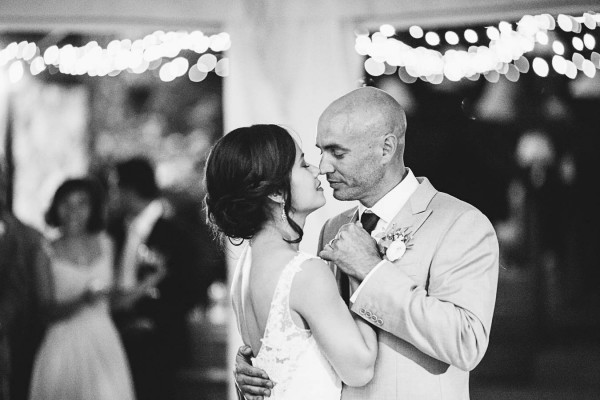 The Moments:
It was when my brother got up on stage and sang Thinking Out Loud by Ed Sheeran whilst accompanied by the live band. Aaron and I did our first dance to him serenading us. I was so emotional. Just when I thought things couldn't get any better, our guests joined us on the dance floor. Being surrounded by the people that we love and dancing to my brother's beautiful voice felt like standing in pouring rain and being drenched in pure love. It was magical.
The Couple Recommends:
We have been so lucky with all our vendors. They are the reason why our day is simply the best day ever! A few special mentions:
Life Photography – Maz was our photographer for our engagement photoshoot. I thought there was no way she could top her work then, but I was wrong. Her unique style immediately settles you into a sense of comfort. There's no awkwardness. Nothing feels staged. She has got vision that most photographers don't. I trust her when she tells me to stand in front of a dilapidated shed, or sit amongst tall grass, or even climb down into a skate bowl in a skate park in my wedding dress. Most importantly, she captures genuine emotions in the most achingly beautiful way. I will never forget the most magical day of my life, thanks to Maz.
Amy Kelly Makeup Artistry & Abby Hair Expert – These ladies styled the entire bridal party all on their own. The photos are testament to their incredible work. We all felt like princesses for a day. Their professional but relaxed style ensured that our wedding morning was stress-free and filled with roaring giggles.
Creative Catering Perth – Now THESE guys nearly stole the show. We decided on a cocktail style reception with food being served all through the day and night. The food was beyond amazing and the presentation faultless. The service was most professional. One of their staff members noticed that I had been too busy to eat. She came up to me with a plate full of their mouth-watering food so I could eat whilst I continued to mingle with the guests. I looked around for my husband and, sure enough, she'd served him a plate too. These guys are the bomb!
Ferguson Valley Events – When Charmaine turned up with her humongous truck chocked full of vintage furniture, I knew we were in for a treat. I had requested some vintage couches for the reception and she went out of her way to find the perfect ones. I loosely described what I wanted for the reception and she ran off with it. When we walked into the venue for the pre-reception, what I saw just took my breath away. Her attention to detail was second to none. She took my dream wedding and turned it into a reality, except the reality was even better than the dream!
The Wedding Team:
Photography – LiFe Photography
Ceremony Venue – St Thomas More Catholic Church
Reception Venue – Old Broadwater Farm
Floral Design – True Love Floral Design
Catering – Creative Catering Perth
Artisan Ice Pops – Delish Ice
DJ – South West Entertainment
Live Music – Lynda Smyth & the Borrowed Few
Photobooth – King Image Photobooth
Makeup Artist – Amy Kelly Makeup Artistry
Hair Styling – Abby Hair Expert
Wedding Dress – Pronovias via Samantha Wynne
Groom's Apparel – Parker & Co.
Rings – Stefan Jewellers
Rentals – Ferguson Valley Events, Soul Camping
Venue Styling – Ferguson Valley Events, Bree Shine
It's attention to detail, a beautiful location, and of course a great love that makes weddings like Flora and Aaron's so special. Thanks to LiFe Photography for sharing! Be sure to check out Emmelie and Keith's DIY farm wedding in Sweden for more inspiration!