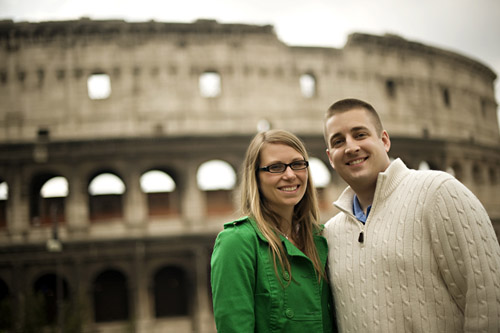 We love a good proposal story, and Chris and Jaime's tale captured us from the get-go because of its unique location half a world away, in one of the most romantic cities we can think of – Rome, Italy. With the help of Simply U Events and photographer Rochelle Cheever, Chris planned a truly romantic surprise for his bride-to-be that went above and beyond!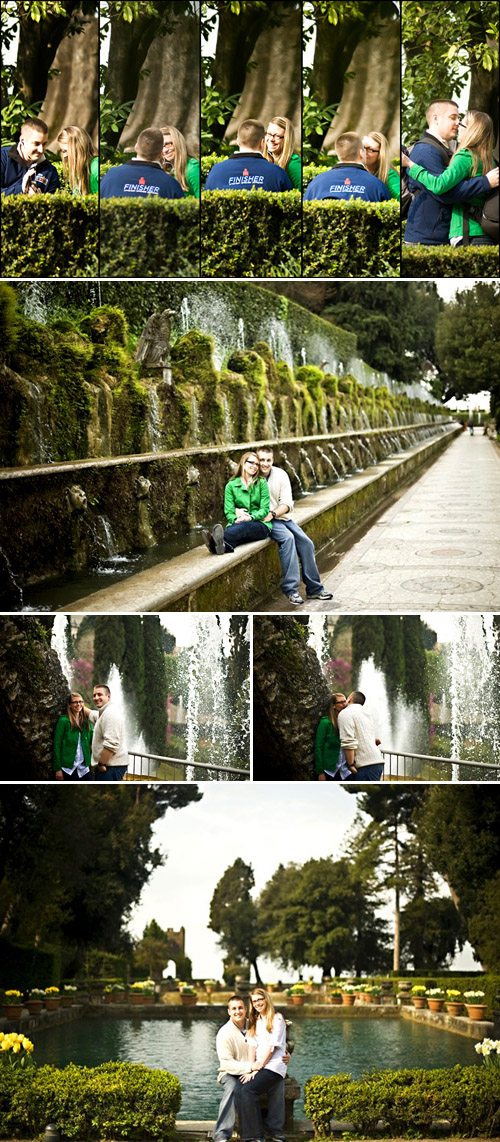 While in their hometown of Syracuse, New York, Chris came to Jaime with five envelopes in his hand and asked her to pick one. Each envelope held the name of a place that Jaime had always wanted to travel to, and the envelope she chose said they were headed to Rome! The plan was set in motion, and Chris called in Simply U Events to help organize the proposal details. The Villa d'Este, just outside of Rome, was chosen as the location for its breathtaking fountains and lush, romantic gardens. Pictures and a map were sent ahead of time to the photographer, Rochelle Cheever, since she would need to be incognito to capture it all.

Soon after arriving in Rome, a private car was hired to drive the couple from their hotel to the Villa, where Rochelle was hiding behind a few trees close to the "proposal bench." As they climbed out of the car, Chris and Jaime were handed a picnic basket filled with champagne and a delicious Italian feast – but that wasn't all. Chris had also included envelopes filled with special memories and surprises inside, including a letter from Match.com where the couple had first met. After looking through these one by one, Chris pulled an iPod from the basket. On it was a video of Jaime's family members sharing why they loved Jaime so much, and what they loved about them two of them as a couple. When the video was over, Chris got down on one knee and finally pulled out the hand painted forget-me-not ring box and asked Jaime to be his wife. She said yes!
For the rest of the day, once she had secretly capturing these sweet moments on film, photographer Rochelle stayed with the couple, and shoot celebratory photos of them around the Villa and back in Rome. Brilliant! Congratulations on pulling off such an intricate surprise Chris – it sounds like a dream come true!