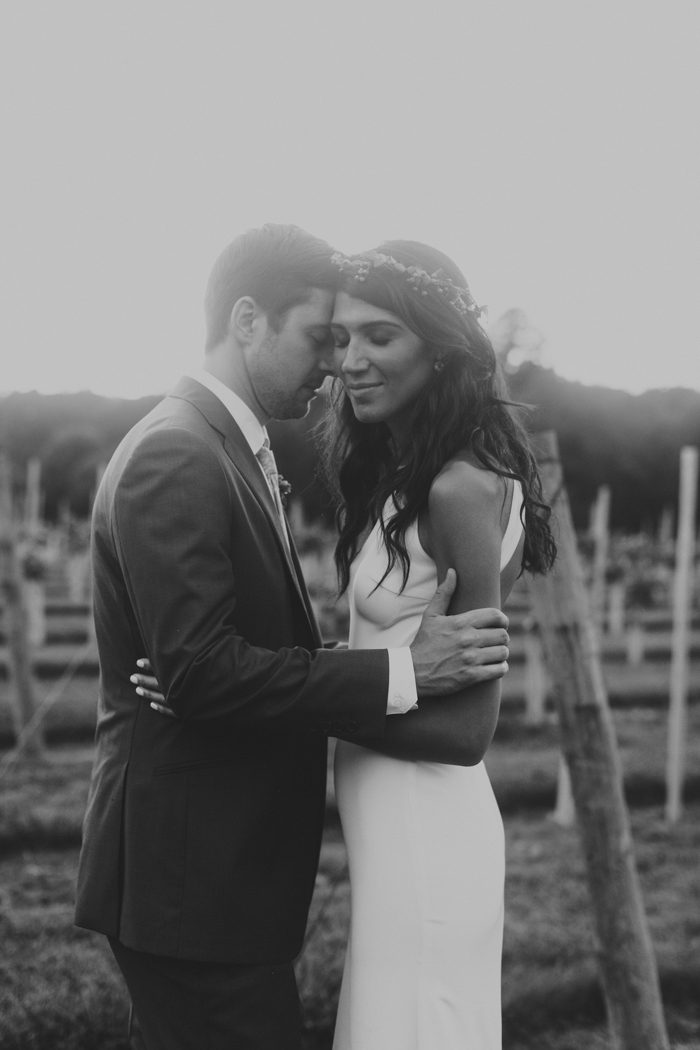 The simplicity of Brittany and Frank's Chamard Vineyards wedding made for a stunning and intimate day. The traditional New England winery was decorated with a minimalist vibe and lots of moody greenery to highlight the natural beauty of the expansive vineyards. The couple wed in an outdoor ceremony under a lush arbor draped with tons of foliage, including grapevines freshly cut from the venue's grounds. The reception took place in a bespoke marque on the vineyard's lawn, decorated simply with the eclectic mix of textured greens also found in the bride's overgrown bouquet and elegant flower crown created by Stems Floral Design. The bride's gorgeous Sarah Seven wedding dress featured an open back for a sleek and modern look with a classically timeless silhouette. Ali + Julie captured Brittany and Frank's celebratory day and truly magical photos of the couple wandering through the vineyard at sunset.
The Couple:
Brittany and Frank
The Wedding:
Chamard Vineyards, Connecticut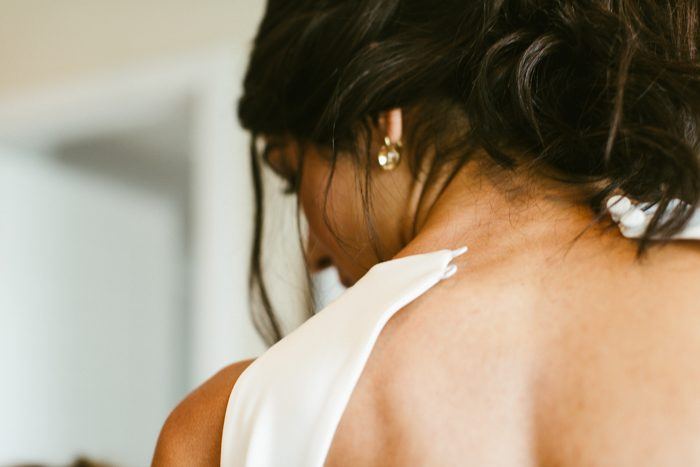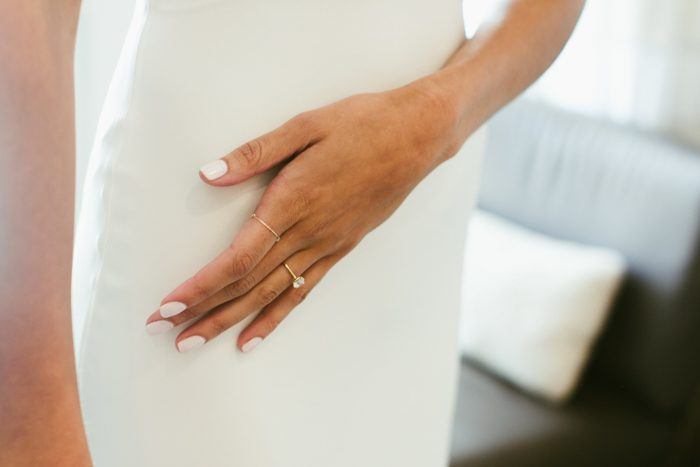 Again, I went for a minimalist vibe here. I looked for a dress with no beading, lace, or frills. I wanted something that wouldn't feel like a costume on me, and would be timeless in photos. I loved the clean lines and fabric of my dress, and that it made me feel slim, but was not over-revealing. My wedding party wore muted floral print floor-length gowns to match the vineyard vibe. The men wore navy blue and Frank wore a medium blue custom suit.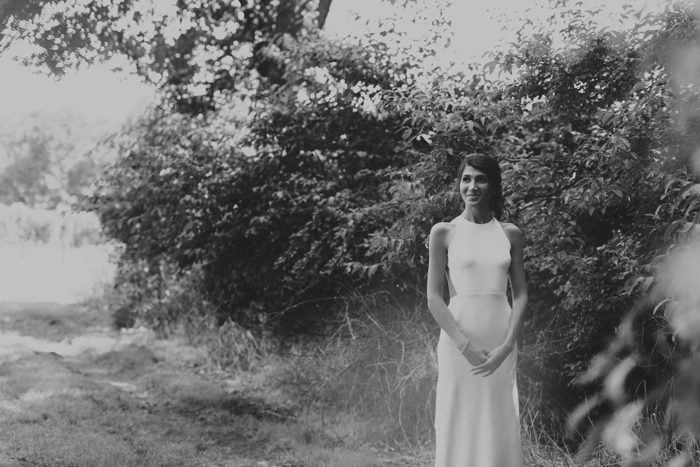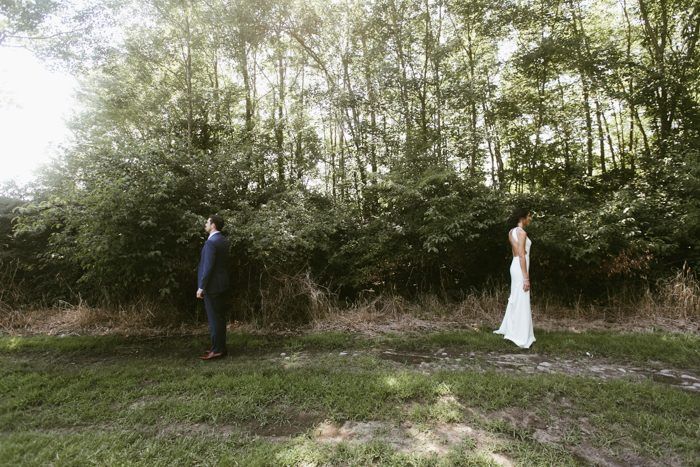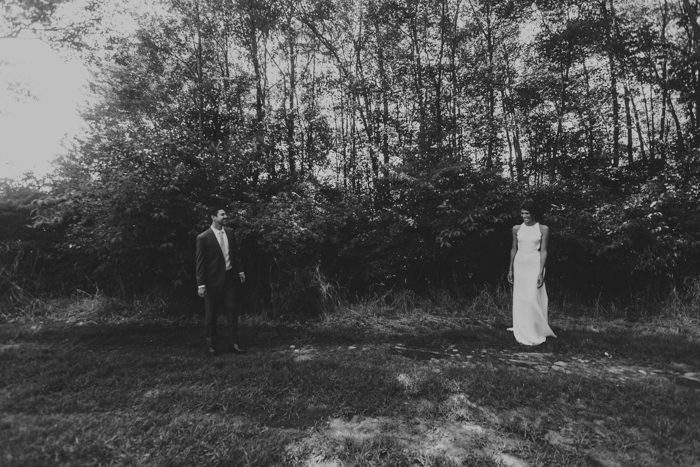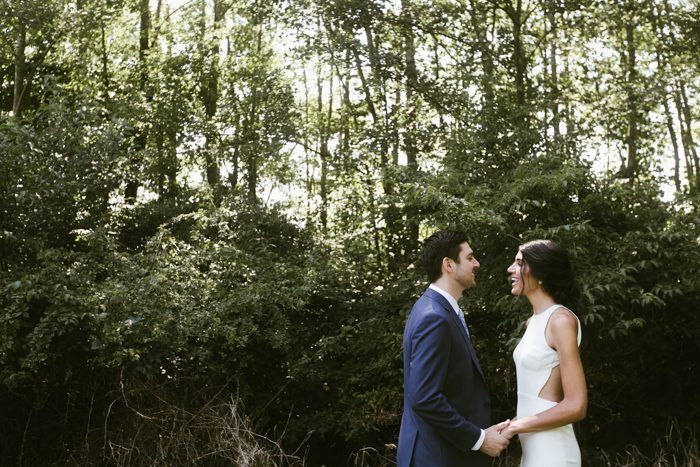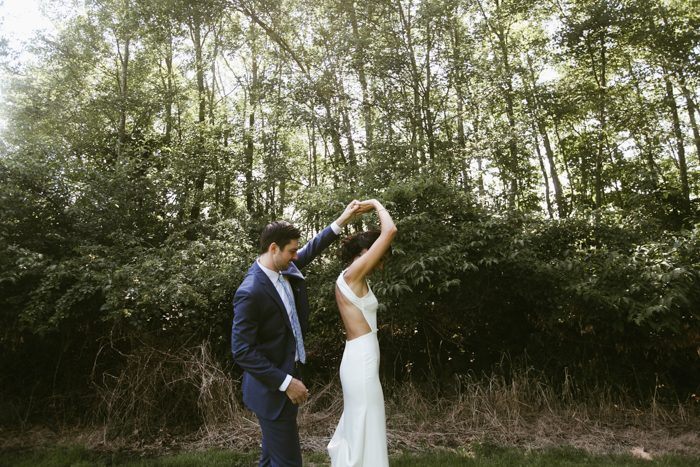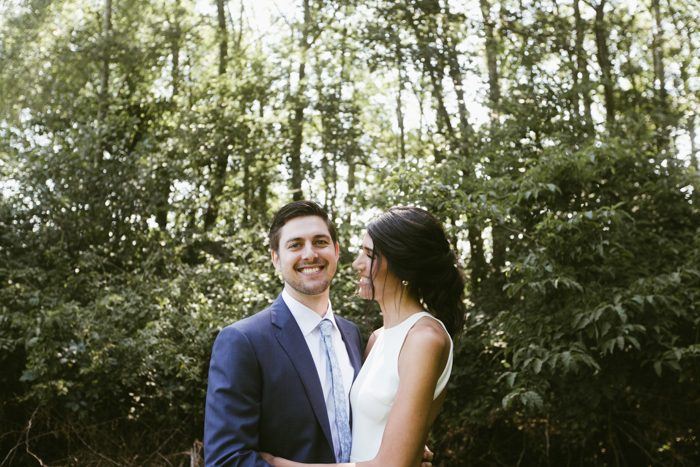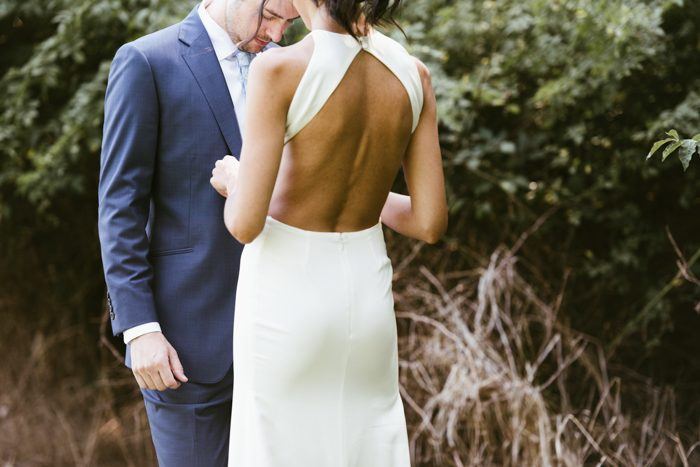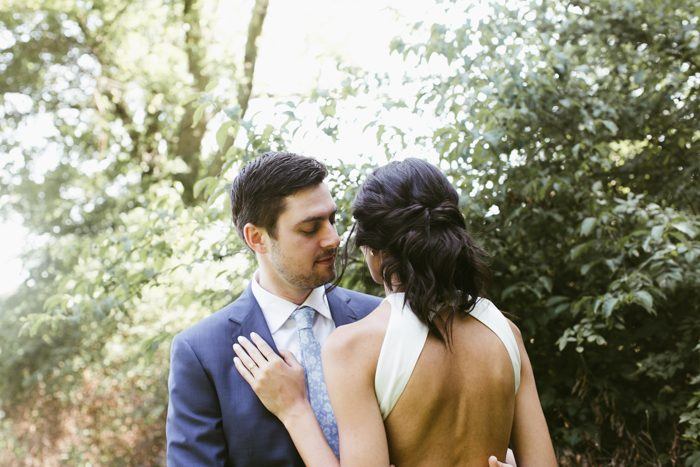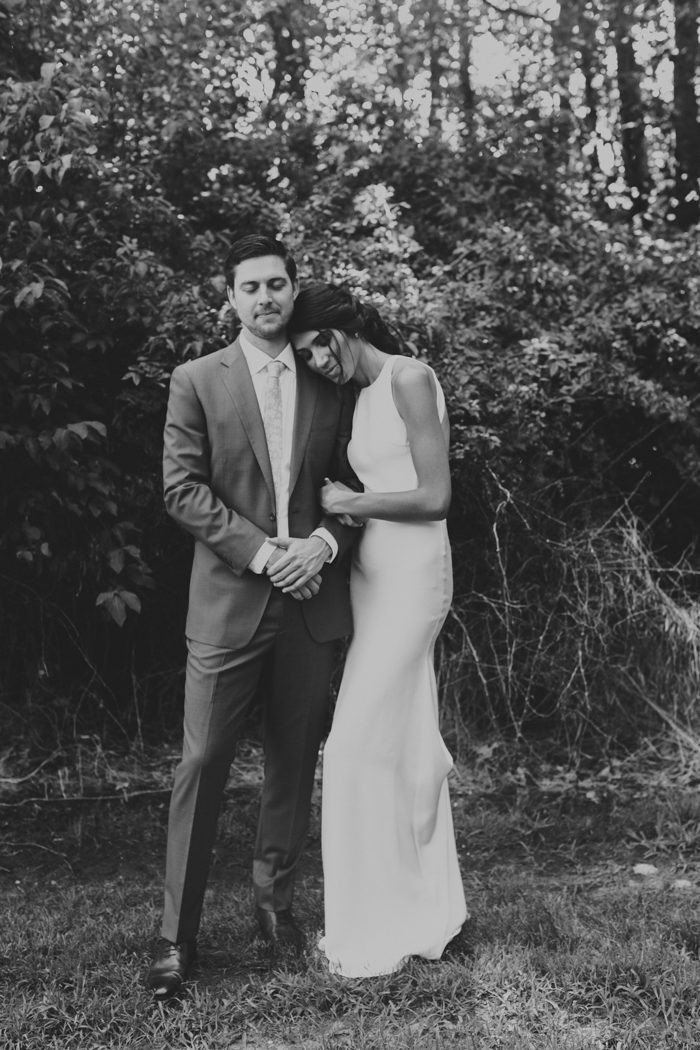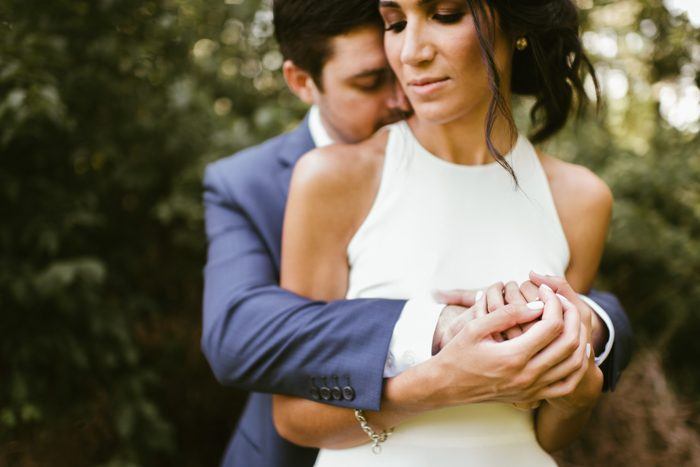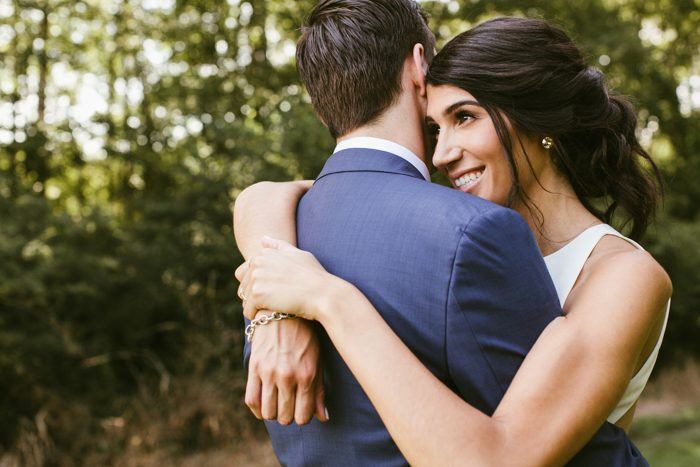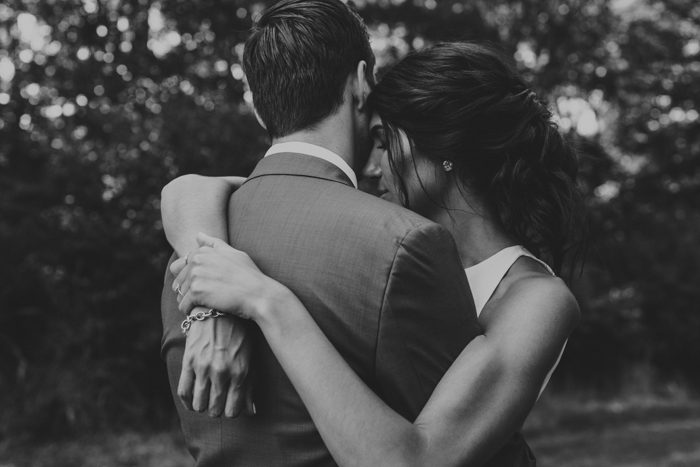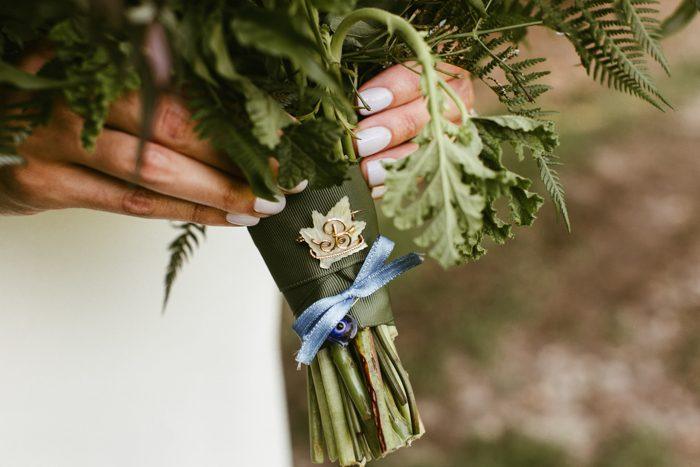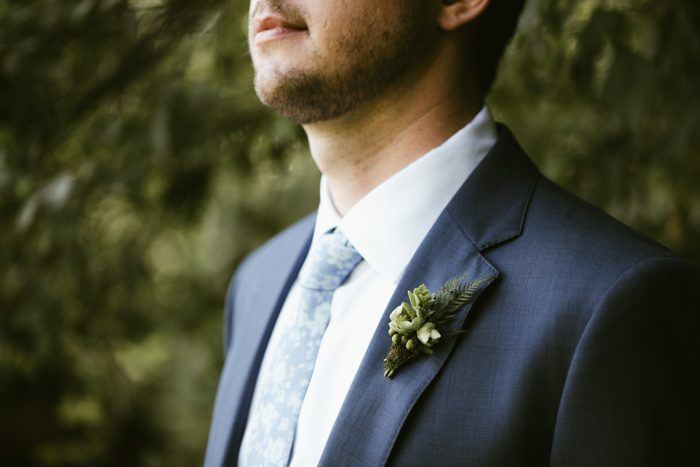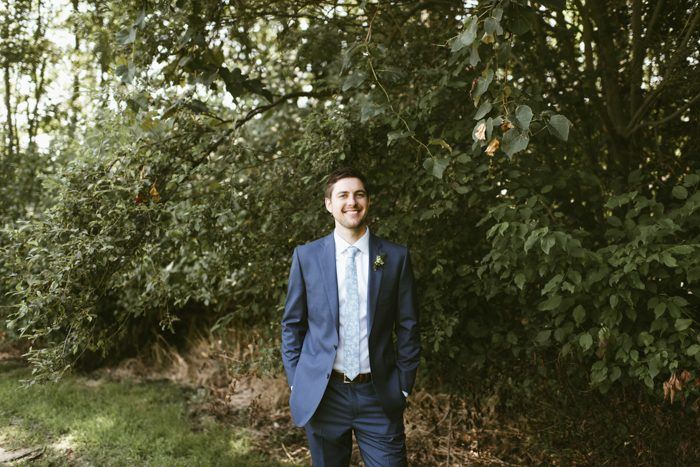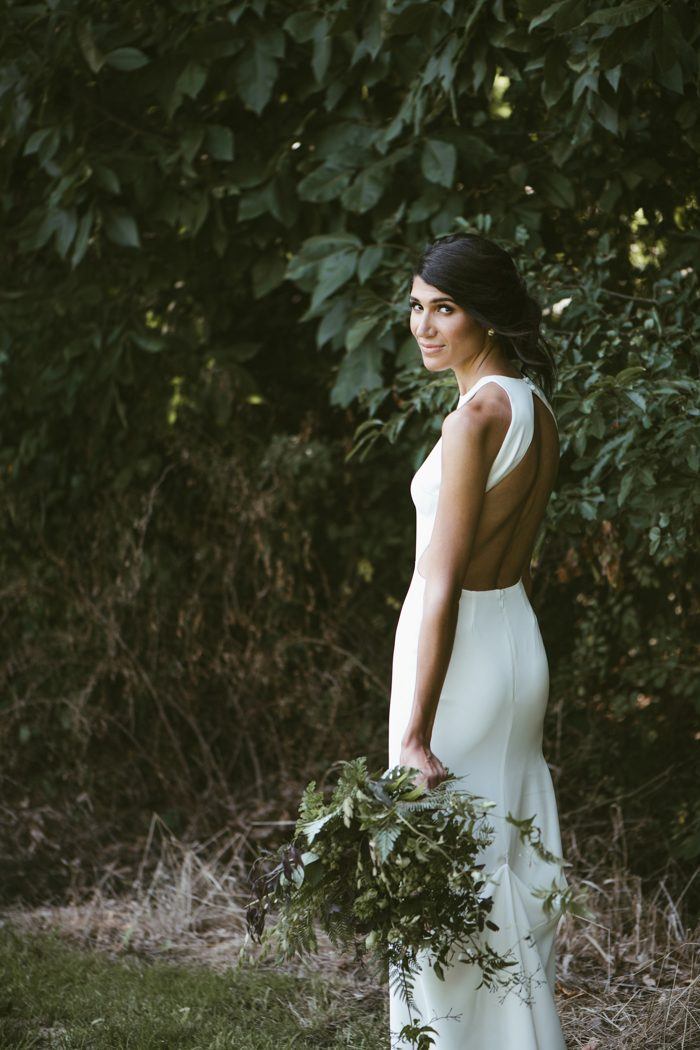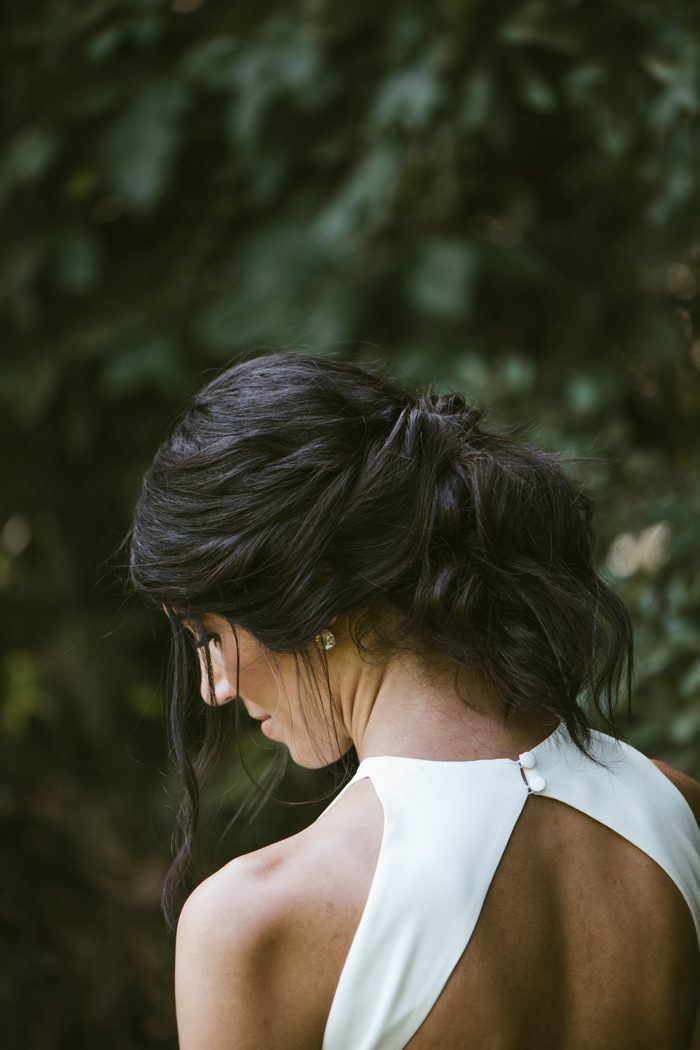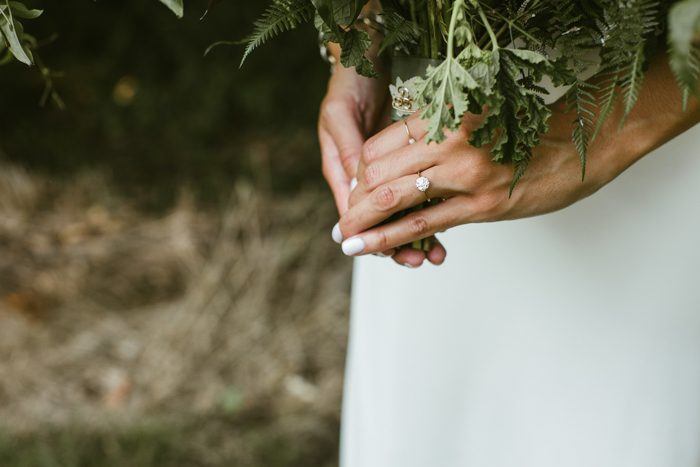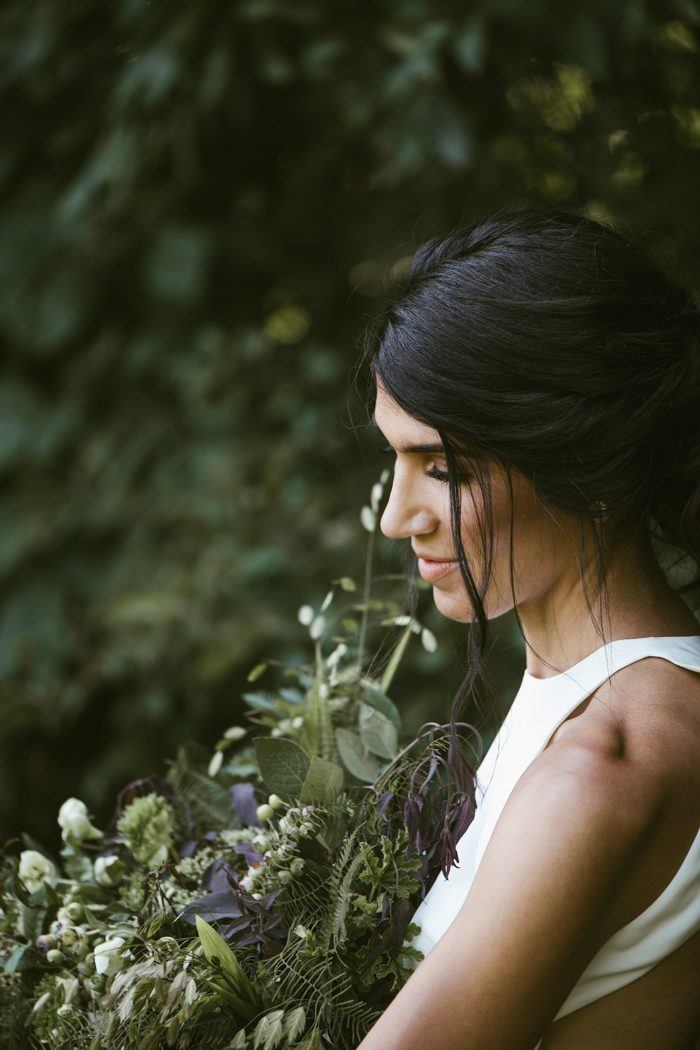 I love when people ask because I just don't know how to answer – we didn't have any colors! Neutrals? Greens? My favorite color is grey but we just used earthy colors and natural materials, didn't pick a color at any point. We didn't have flowers either, we had 'moody greens!'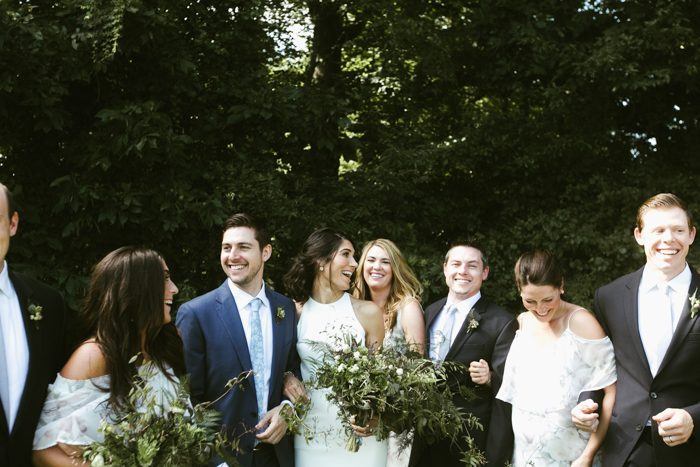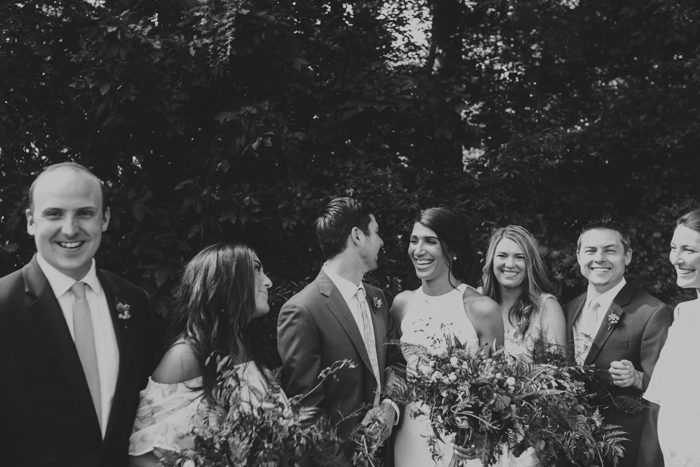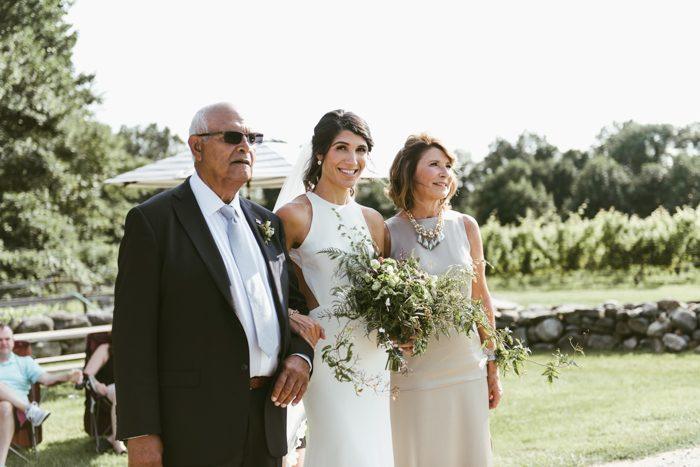 We wrote our own vows, which was great. We had both my parents walk me down the aisle (as opposed to just dad) and we picked songs andreadings to reflect us as a couple. We LOVED our readings!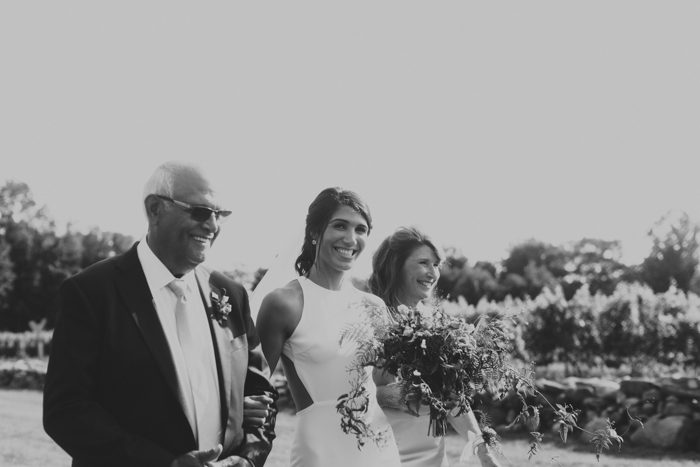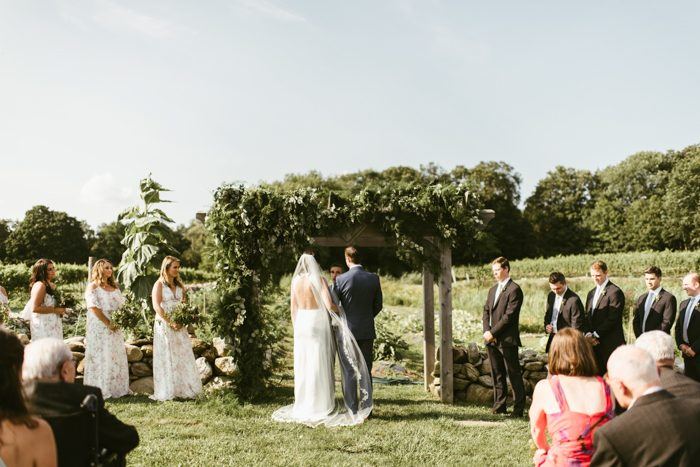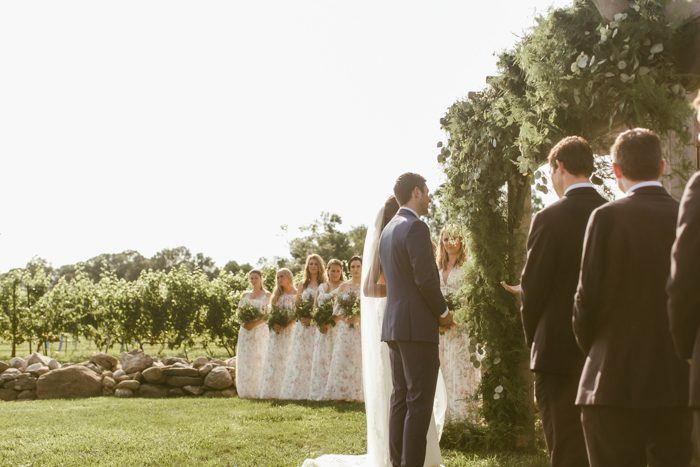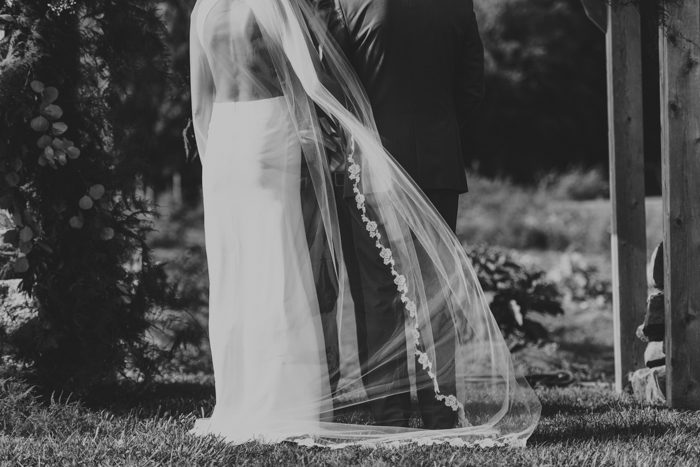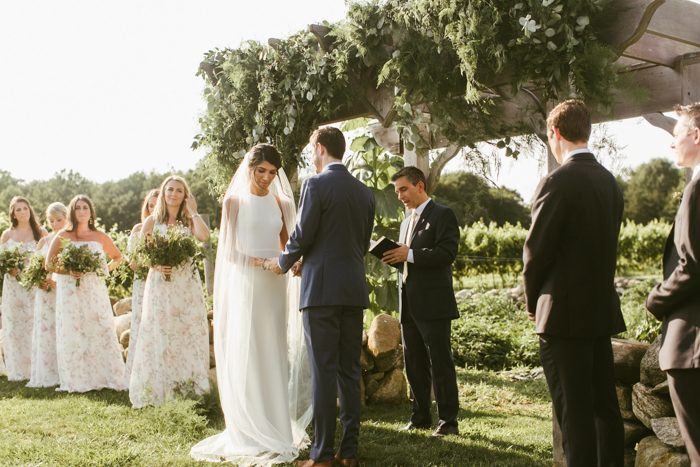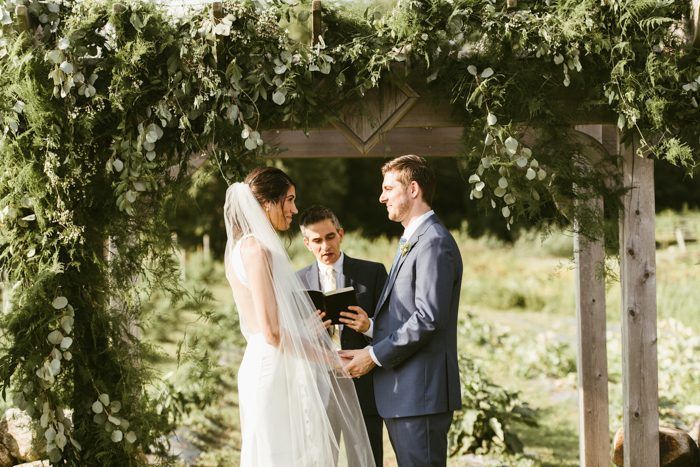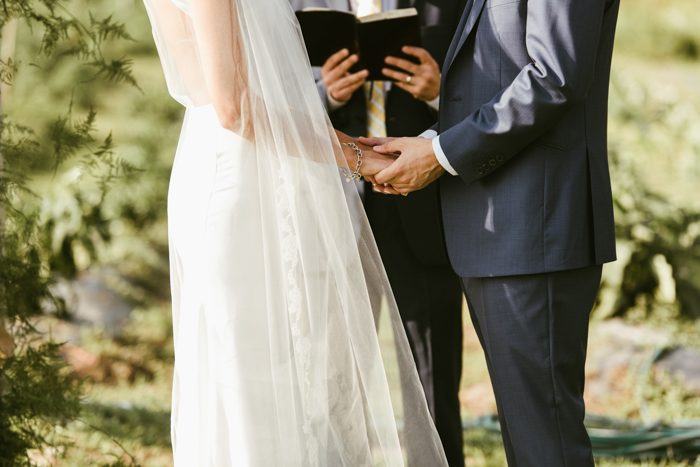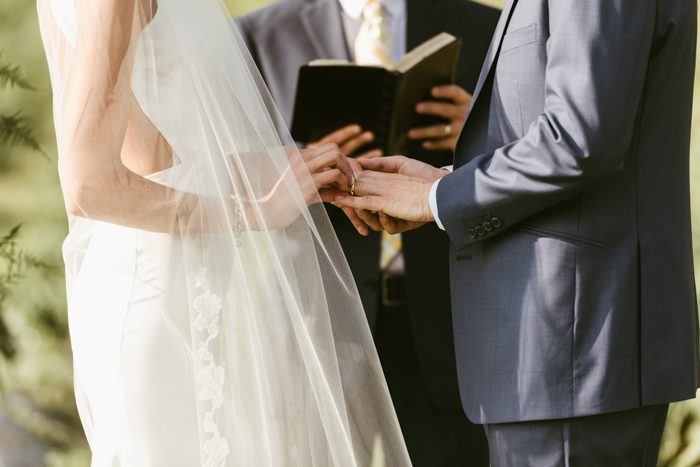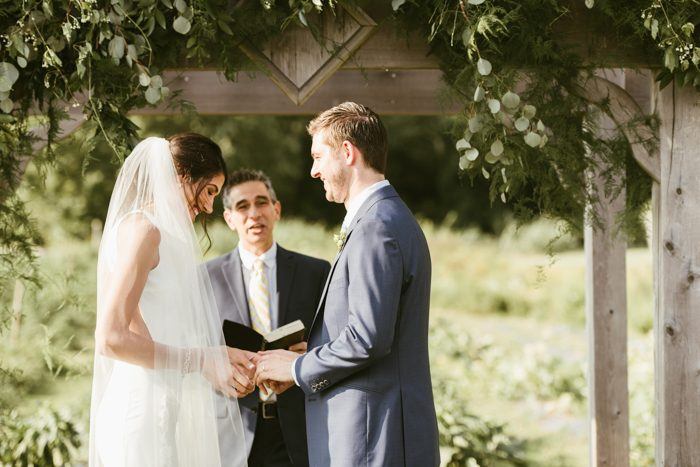 Making sure that we wrote our own vows to each other, and of course, making sure that our guests had a great time! We also knew that the day would fly by so we wanted to book at talented photography team that would help us capture the moments that we knew we would miss.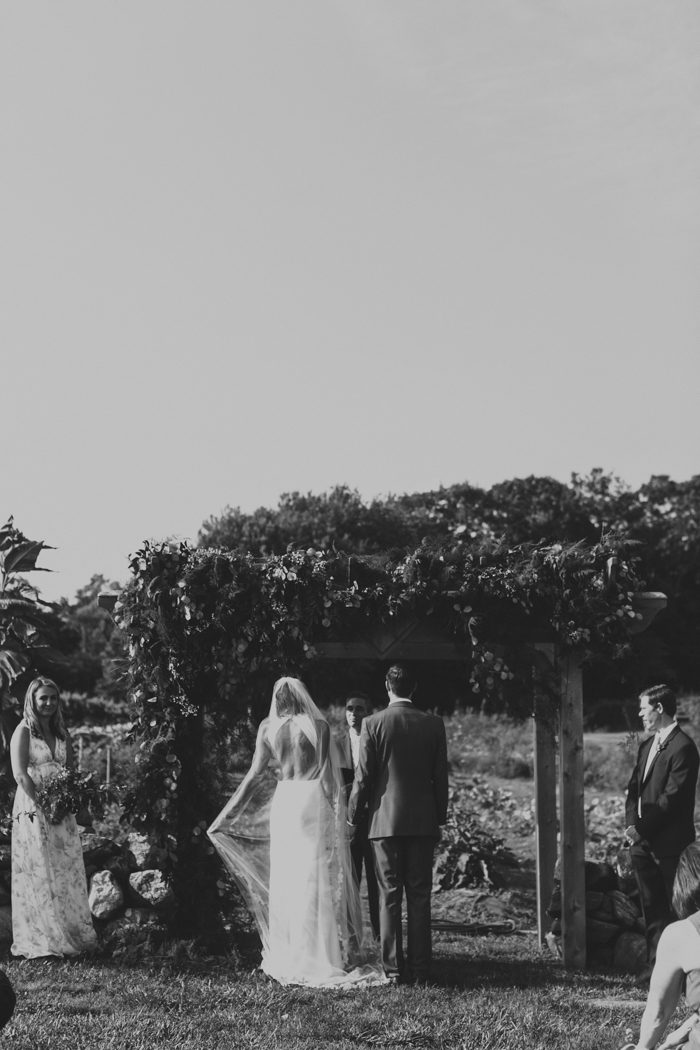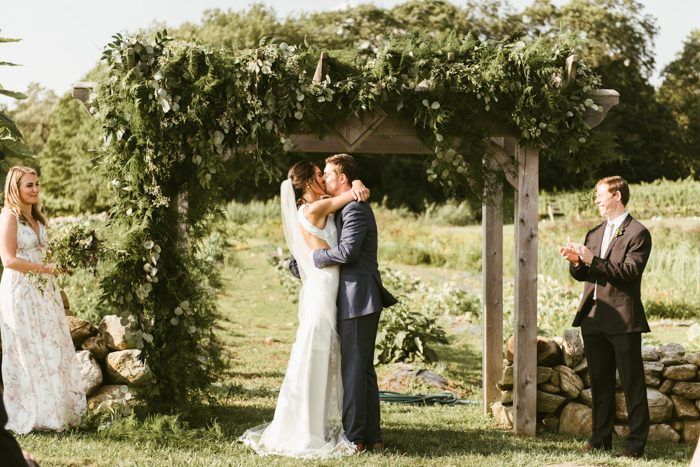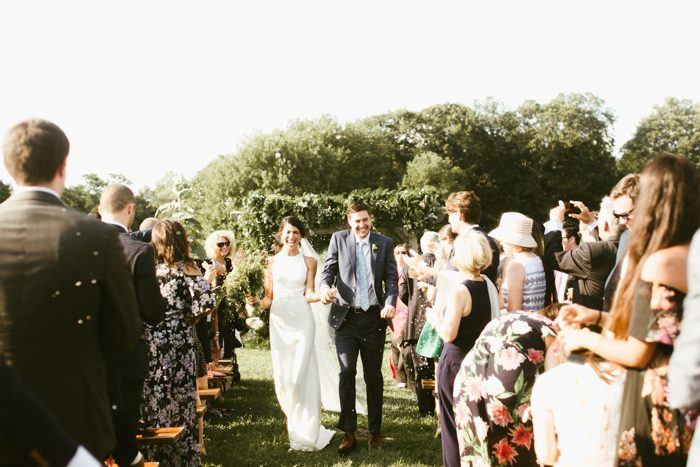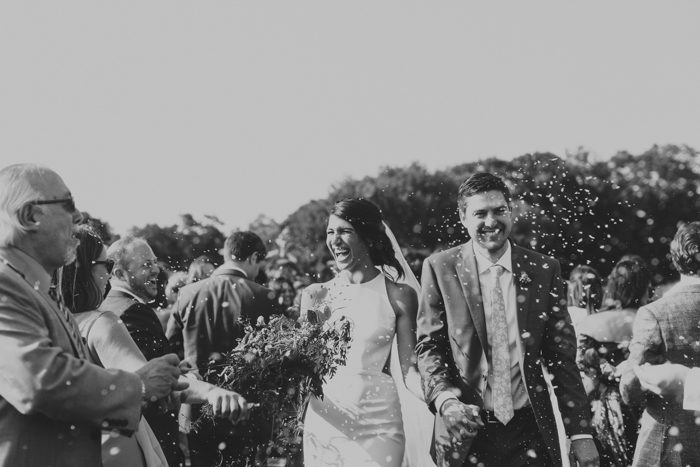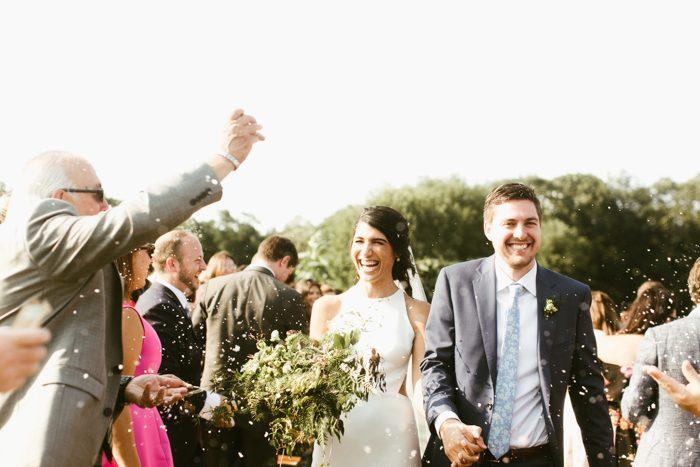 All of our vendors were great, especially Sarah, our event planner, and Claire Carey from Chamard Vineyards who coordinated the whole thing. Our photographers, awesome live band, makeup andhairstylist! Our officiant, and of course our dear friend Justin who designed our rings custom by Lorraine Schwartz diamonds.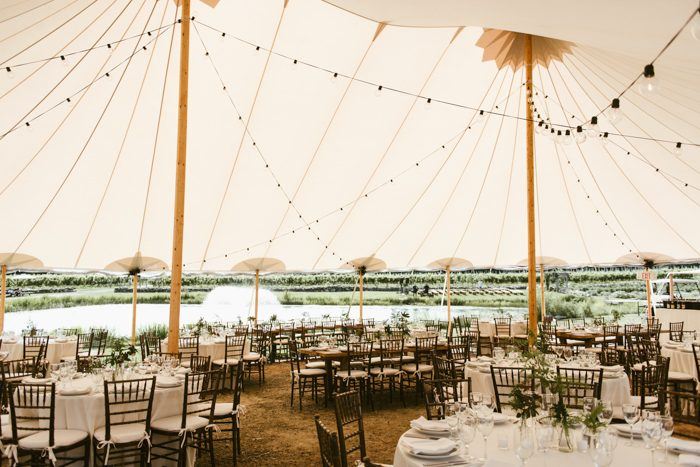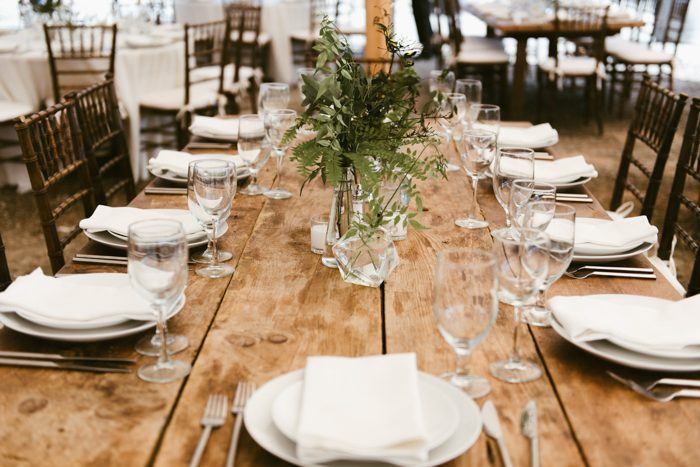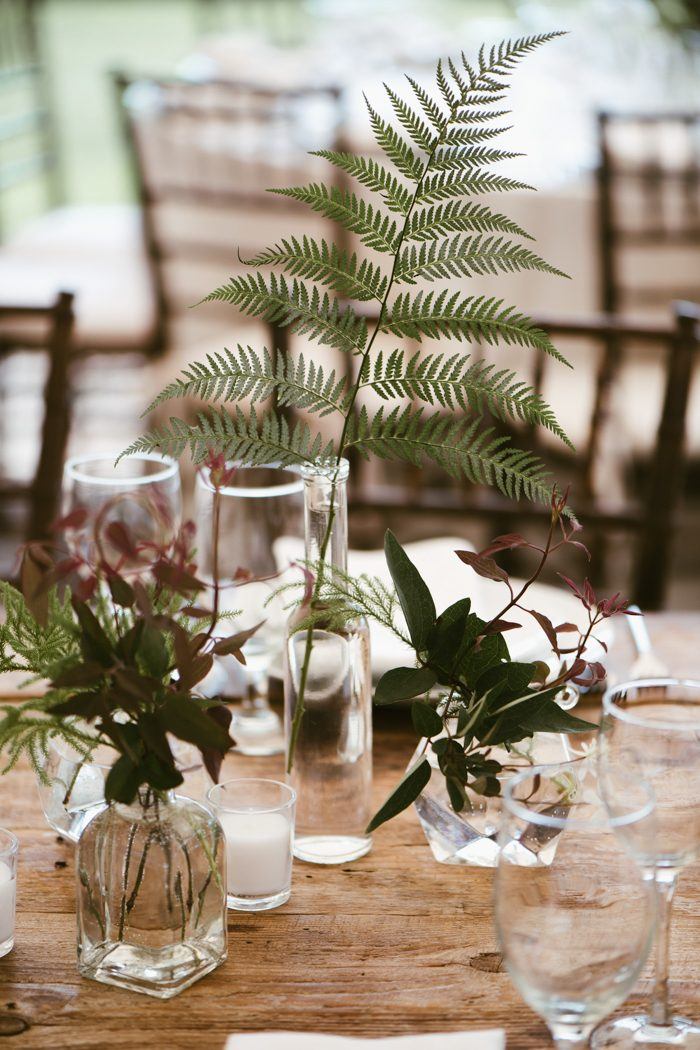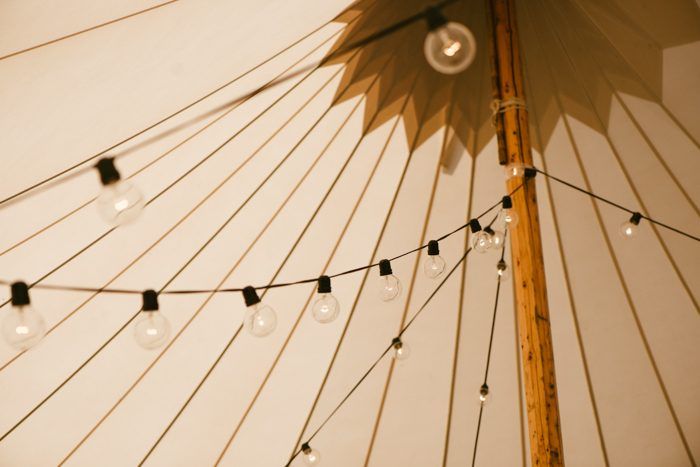 Our table numbers, ceremony bench signs, confetti bags, photo frames. My mom made the table numbers on glass bottles and the ceremony bench signs. We found the ideas online and then just made them. We stuffed small baking bags with confetti for guests to toss when we walked down the aisle.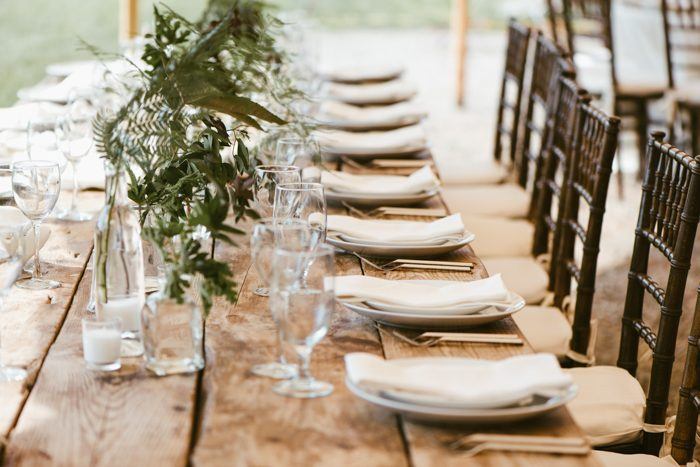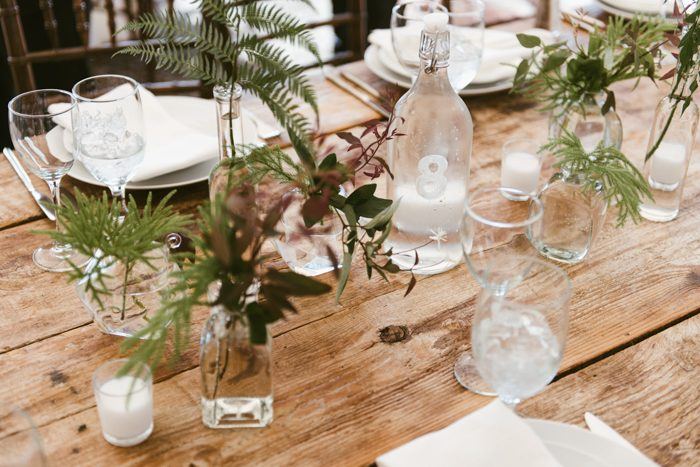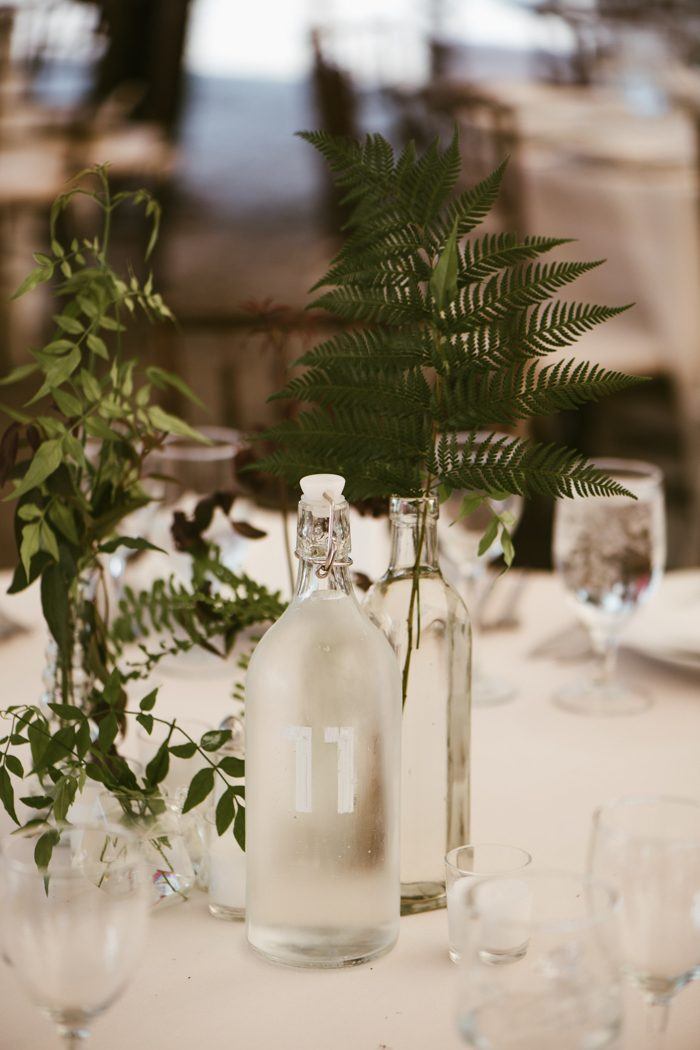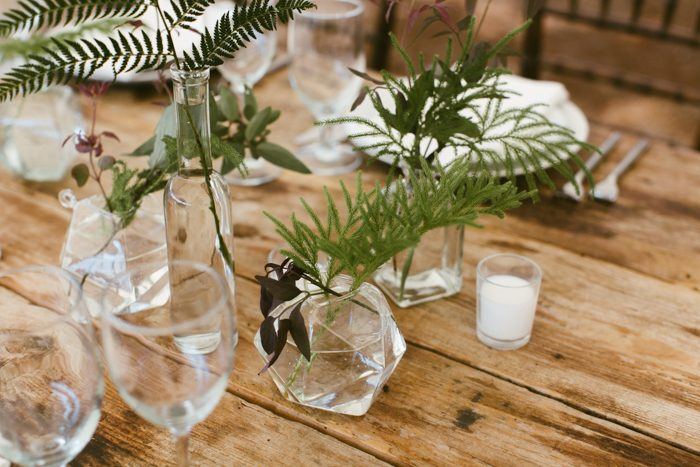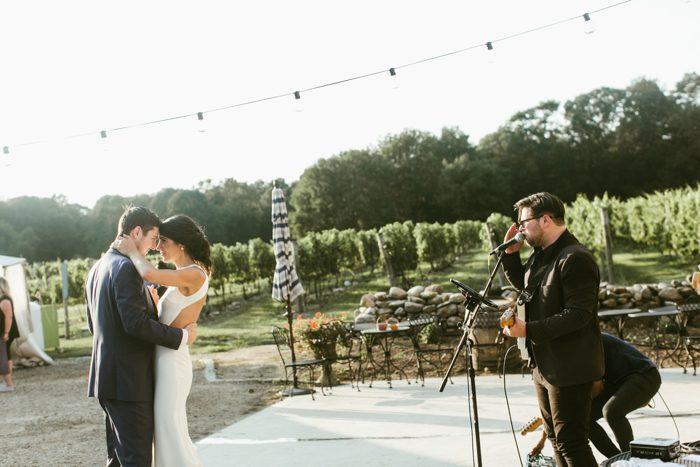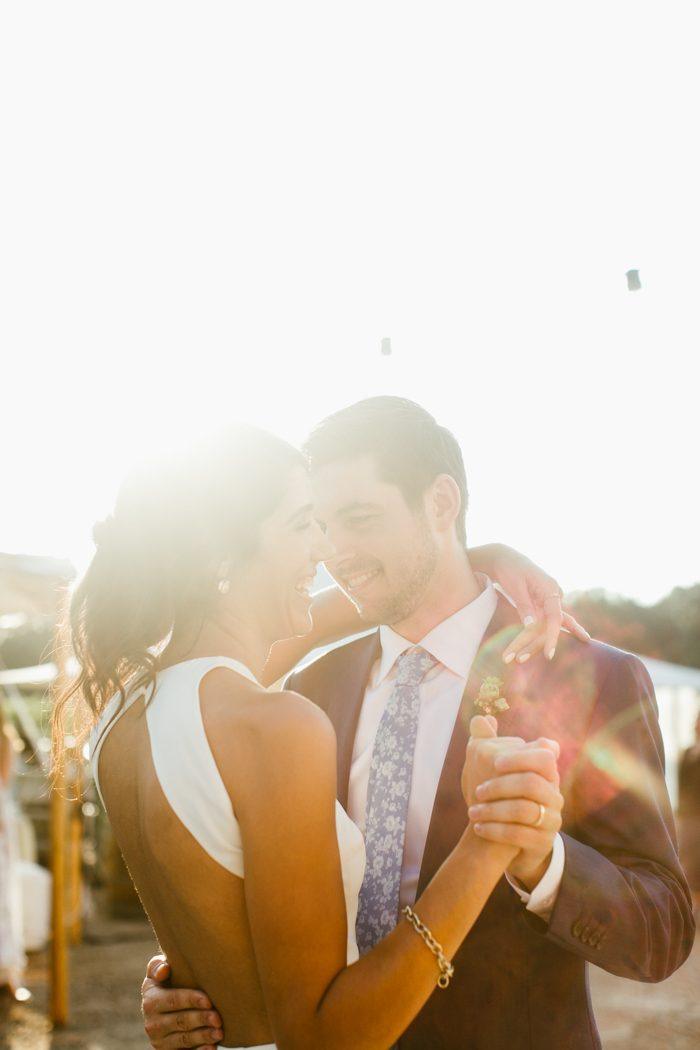 Recessional – "That's What's Up" – Edward Sharpe
First Dance – "More Today Than Yesterday" – Spiral Staircase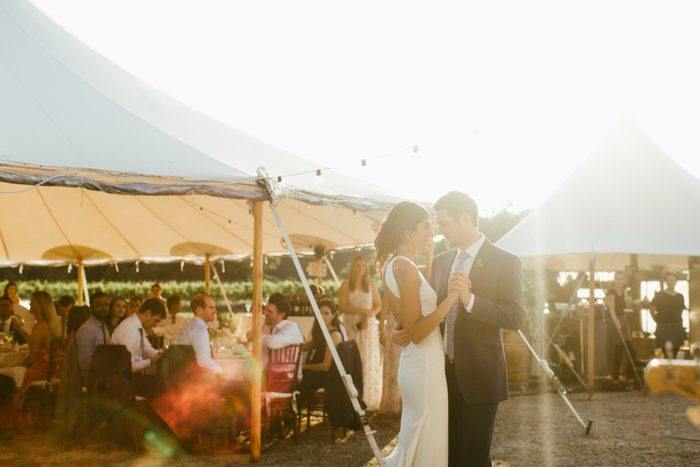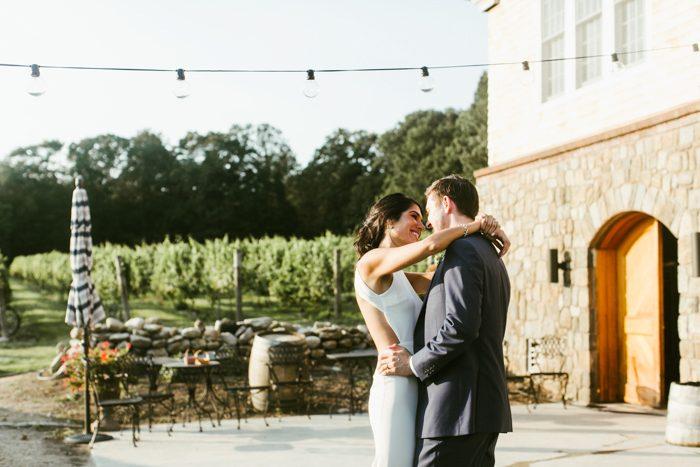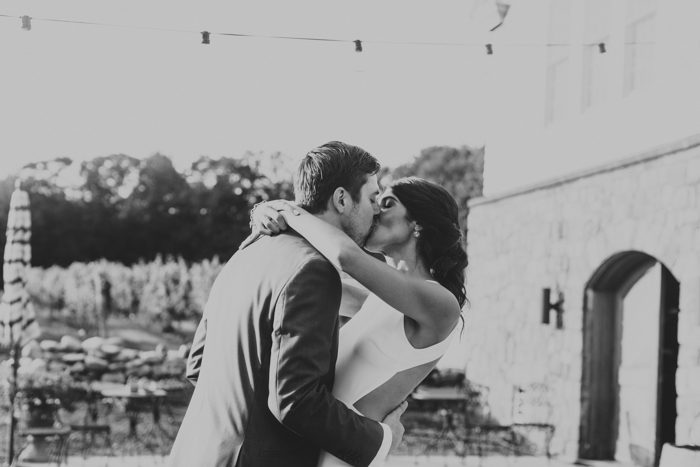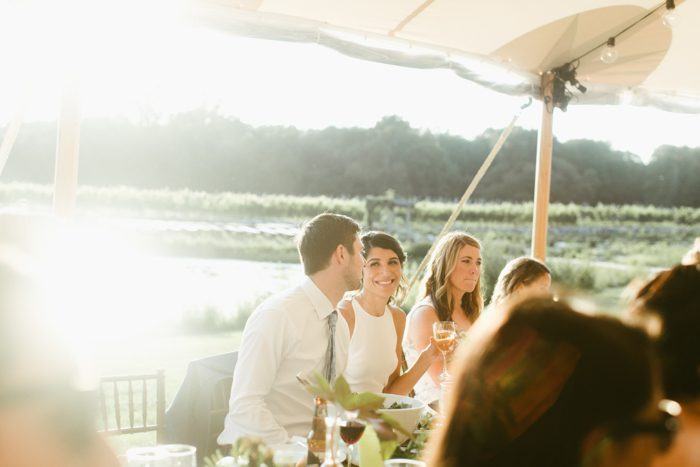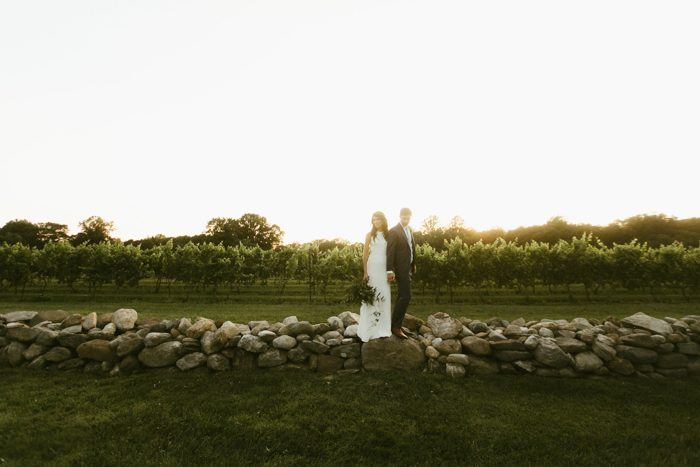 The sunset photos of us on the stone wall, with my flower crown in and my hair down. It is just so natural and beautiful and I love how expansive the vineyard looks behind us. It's magical!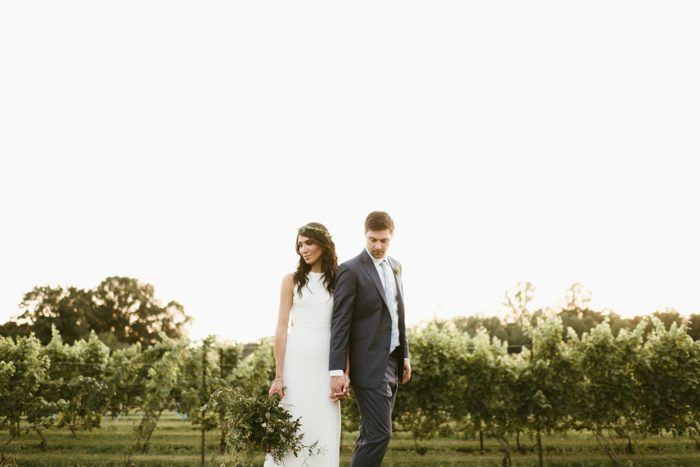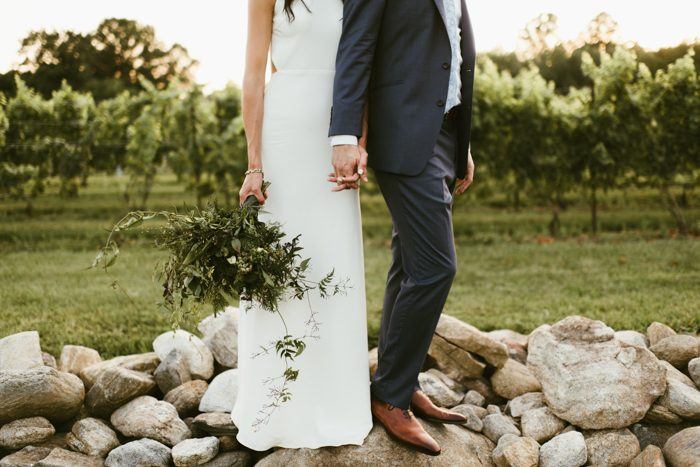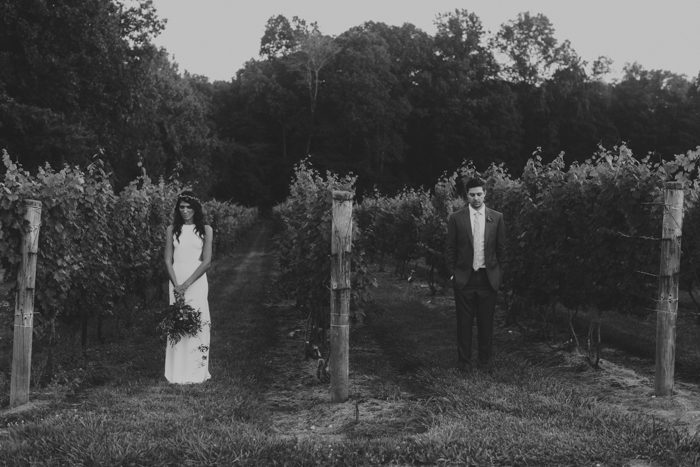 From the moment we stepped onto the property at Chamard Vineyards we knew it was the perfect place for our wedding. We loved that they offered farm-to-table catering through the venue, the scenery, and location in Connecticut. I grew up in Connecticut and visited the shoreline every summer, so the location was very special.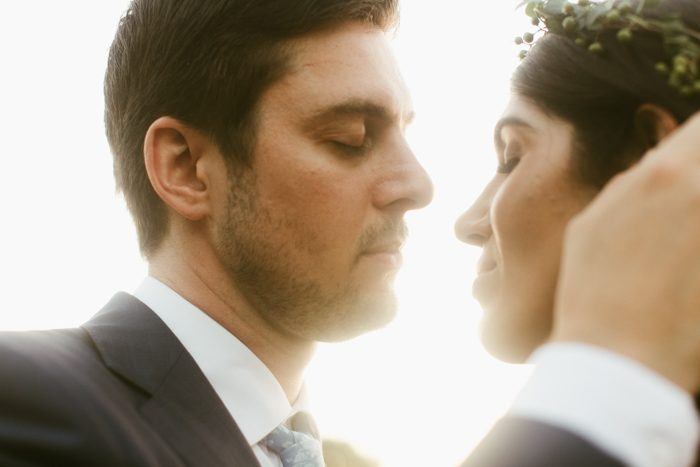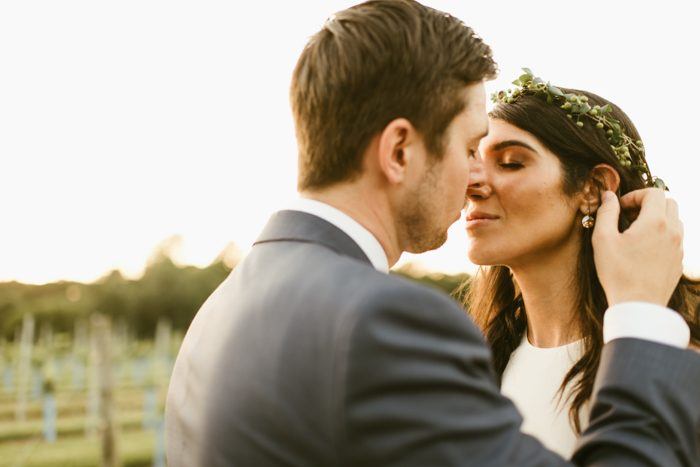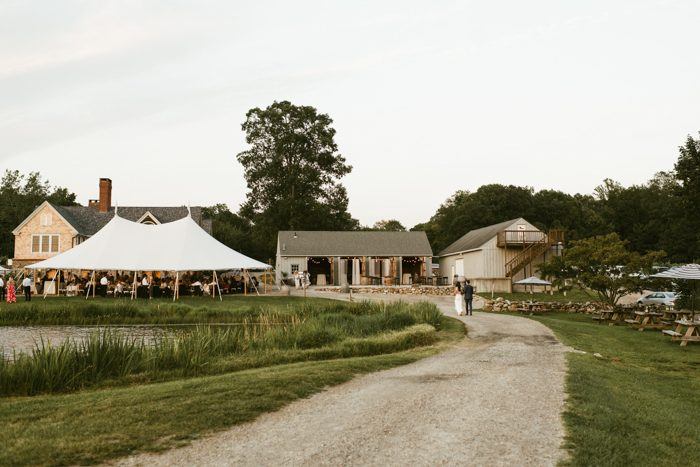 Our nieces, the flower girls, fell into the pond andhad to get changed out of their flower girl dresses. At least we got a few pictures of them before!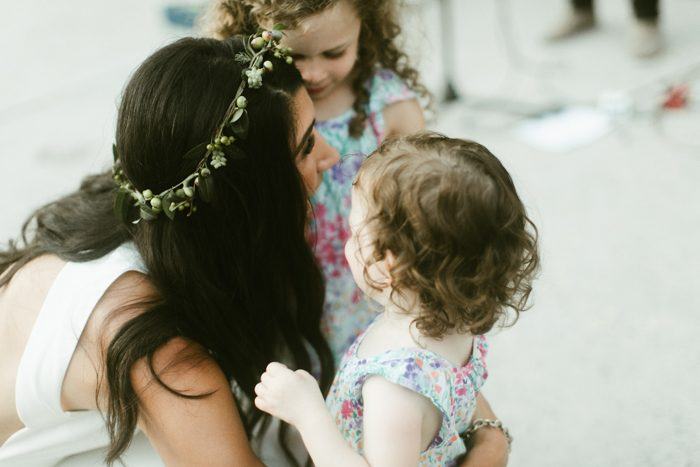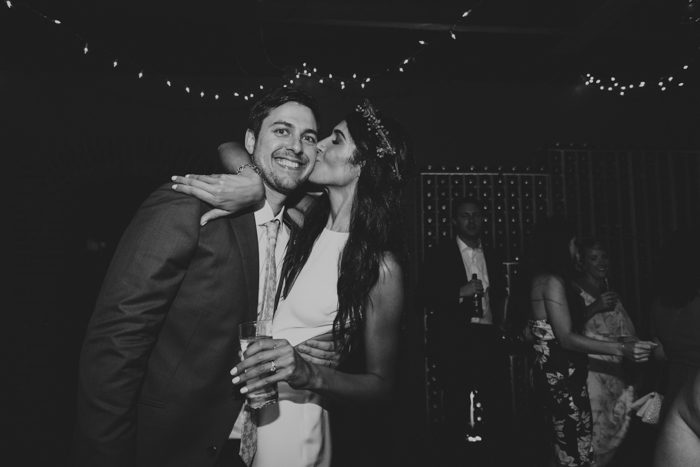 Congratulations to Brittany and Frank and special thanks to Ali + Julie for sharing this beautifully elegant wedding with Junebug! For more minimal wedding inspiration, check out this romantic minimalist wedding at One Eleven East!