Cute as a button? There's a reason that saying rings true! There is something undeniably sweet and endearing about buttons, why not add a little of their charm to your wedding theme?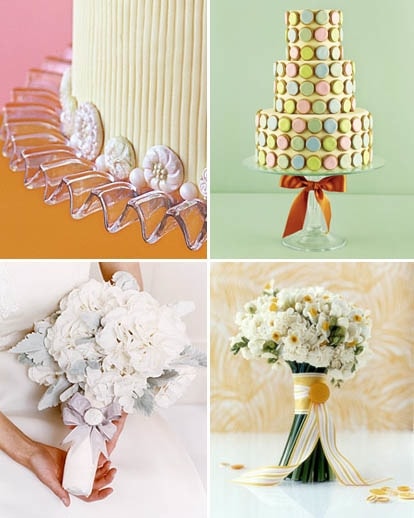 You could incorporate buttons into your wedding cake design, or add them as embellishments to your bouquet…
(Cakes from Brides.com, bouquets from MarthaStewart.com)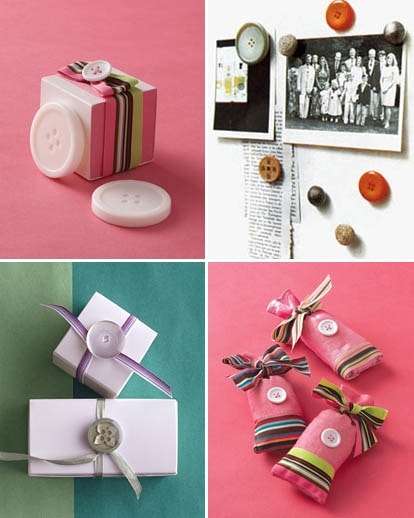 You could decorate your favor boxes with buttons or give away button soaps, button magnets, or little button sachets to your guests as wedding favors…
(Soaps and sachets from WhiteAisle.com, DIY button magnets and box decoration idea from MarthaStewart.com)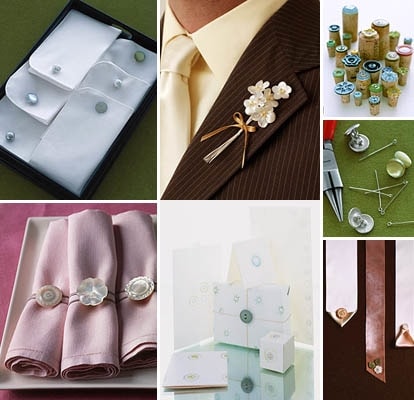 You could do some DIY projects with vintage buttons like making cuff links or boutonnières for your groomsmen, napkin rings for your table setting, stamps to decorate your paper products, or embellishments to a sash or hair ribbon for your flower girl. Check out sites like Etsy.com to find supplies of pretty vintage buttons.
(All DIY projects from MarthStewart.com)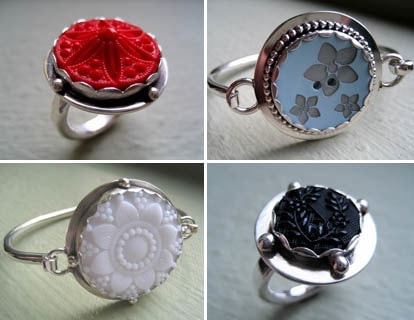 And you could give these pretty silver and vintage button rings and bracelets to your bridesmaids as unique and thoughtful thank you gifts.
(Available at Lotus Jewely Studio on Etsy.com)
What are your button ideas?