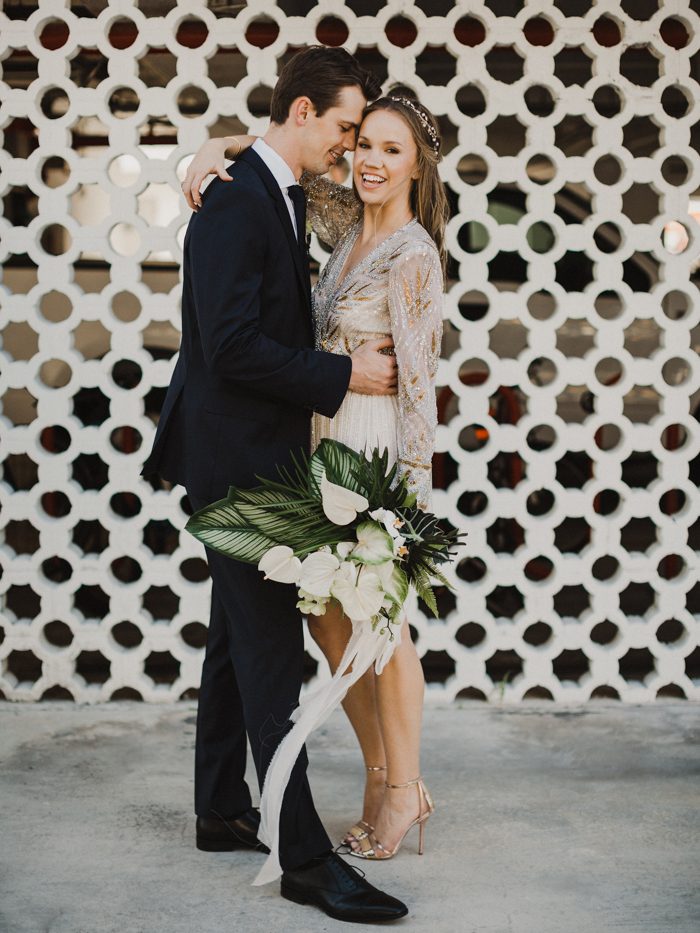 Morgan and Alex's intimate Miami wedding is as cool as can be. The Creatives Loft transformed MAPS Studio into a tropical chic party with some major industrial and modern vibes. We are obsessed with the palm leaf wall and Morgan's tropical bouquet to match from Maison Francis. With so many tropical details and touches throughout the space, it's clear that The Creatives Loft turned Morgan and Alex's vision into a literal dream. Alisha Siegel Photography and A&Y Video killed it in documenting Morgan and Alex's fun and gorgeous wedding celebration!
The Couple:
Morgan and Alex
The Wedding:
MAPS Studio, Miami, Florida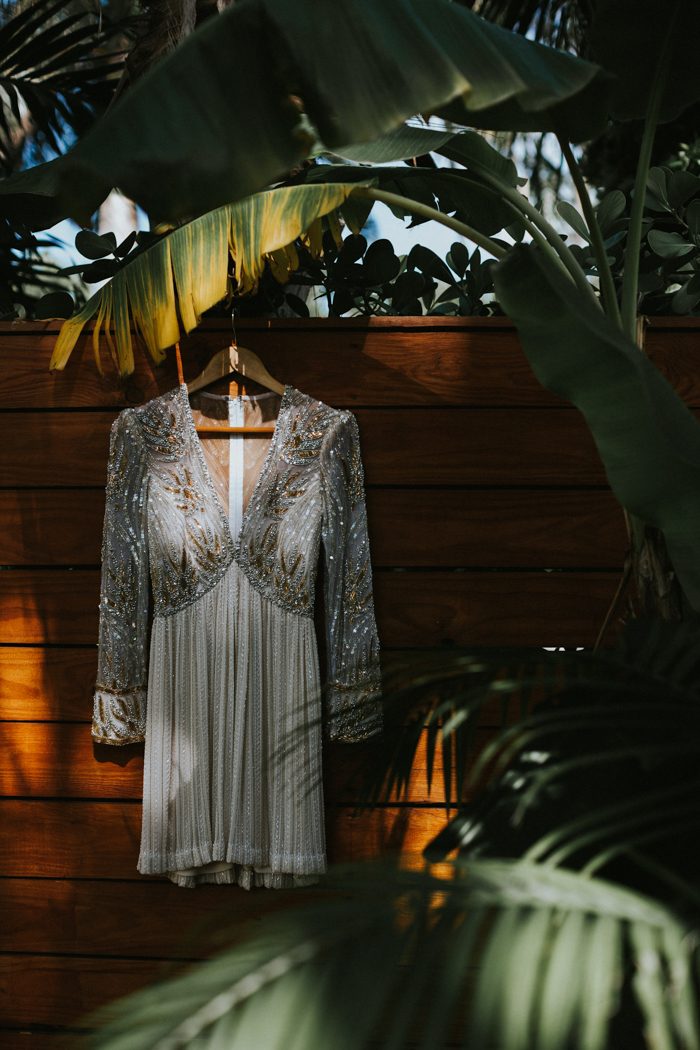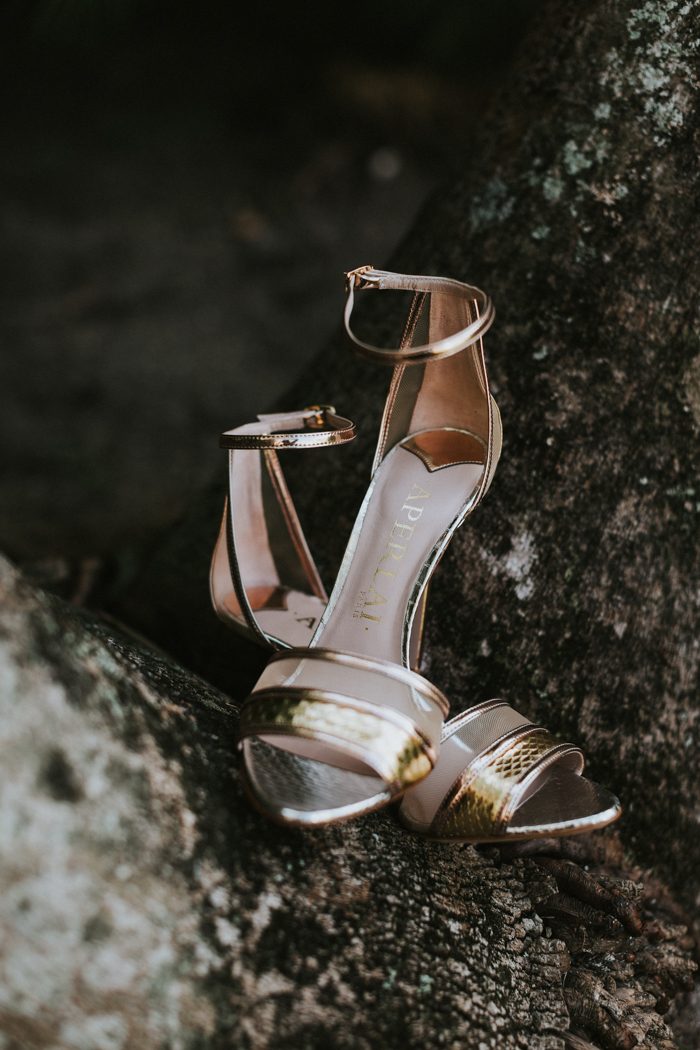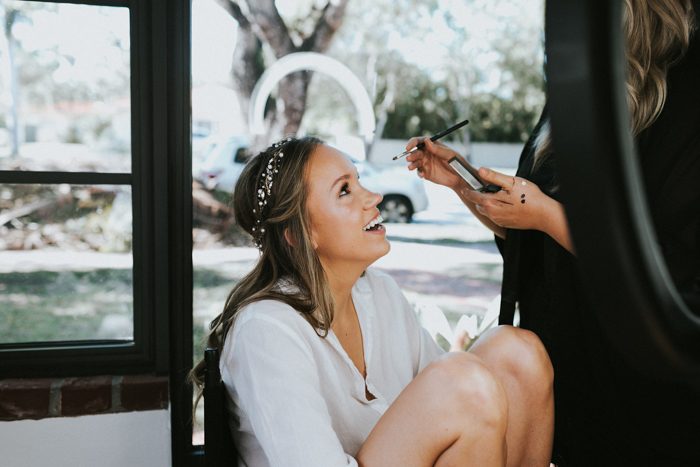 My makeup artist Jennifer and hair stylist Guillame (who I begged to squeeze me in only 2 weeks before the party) were visionaries and made me look incredible.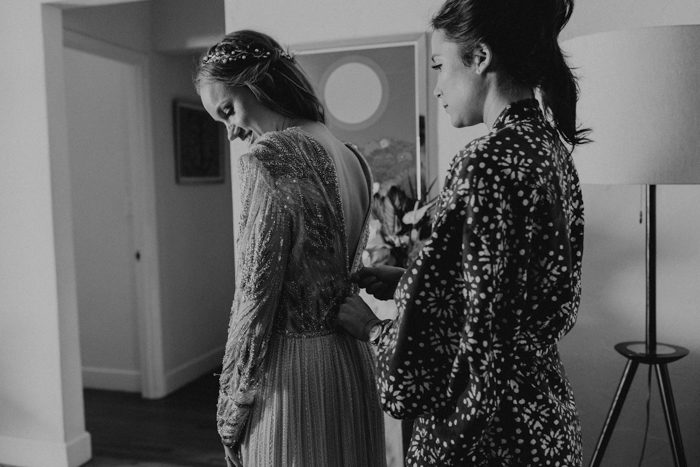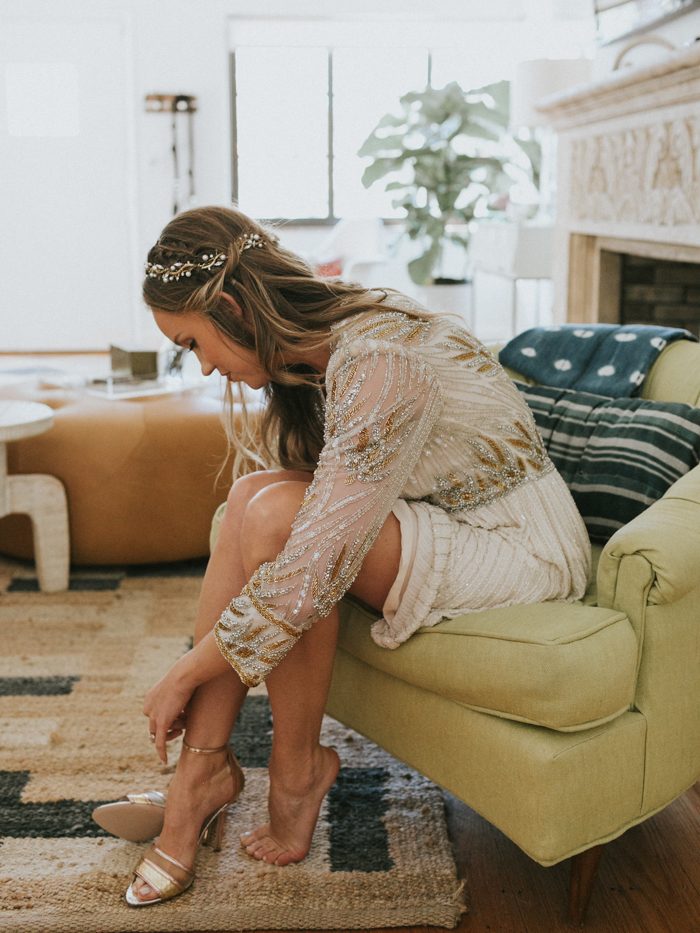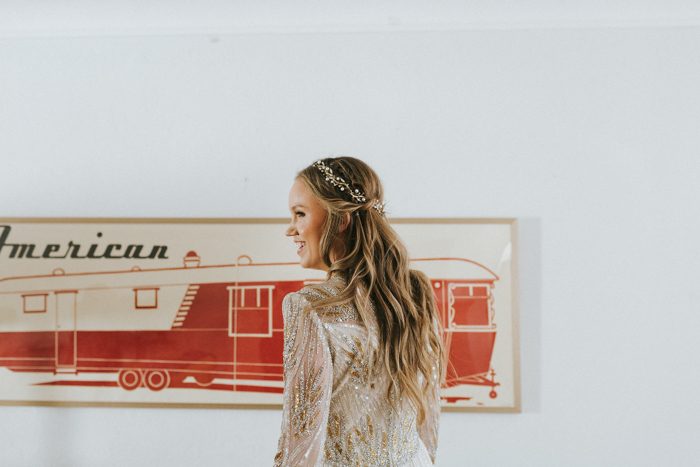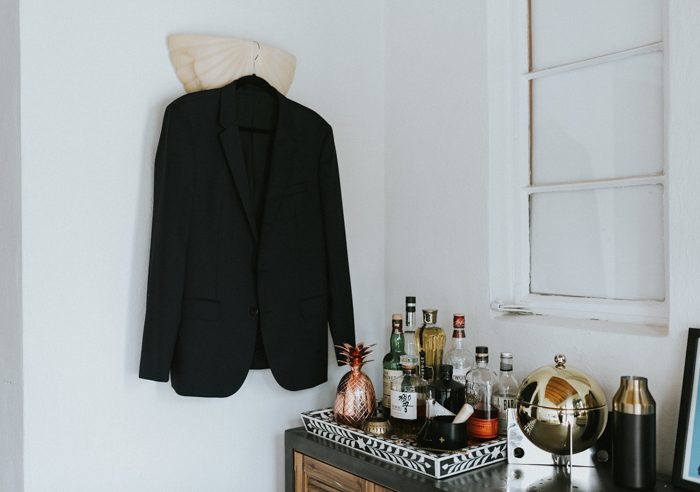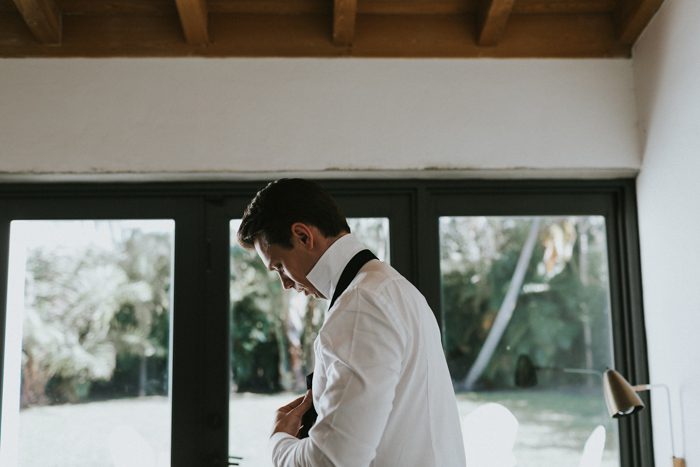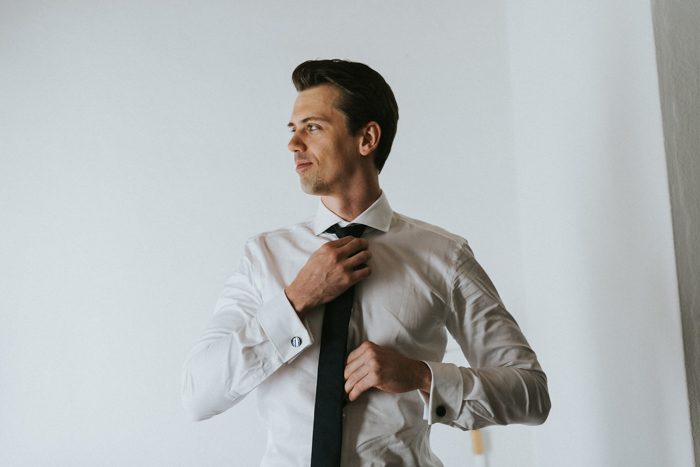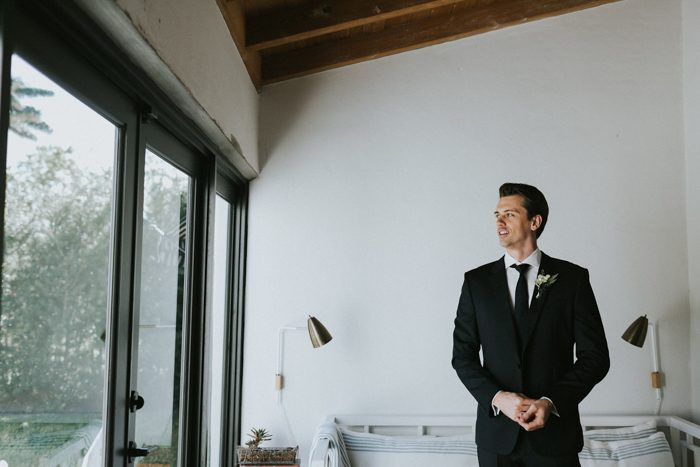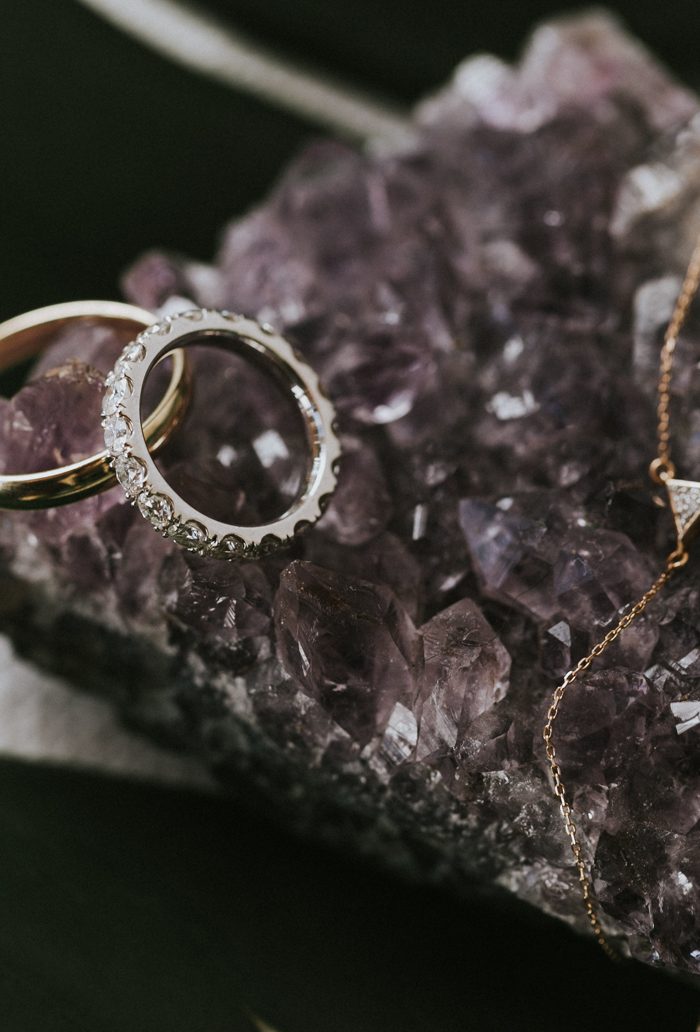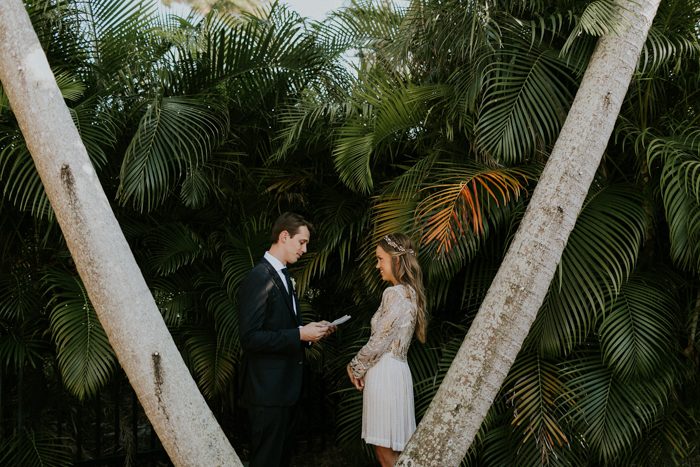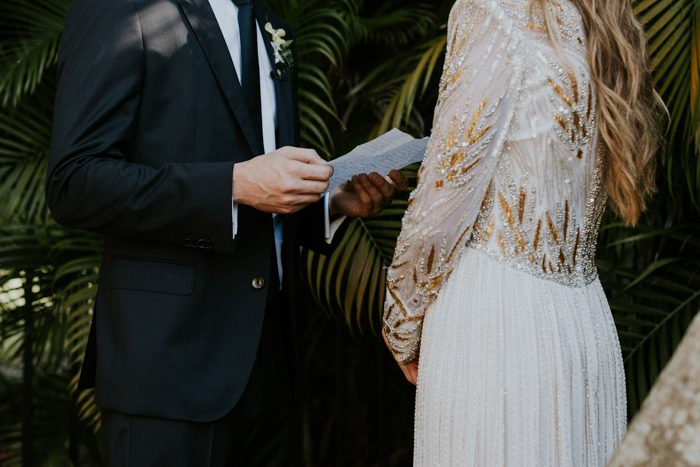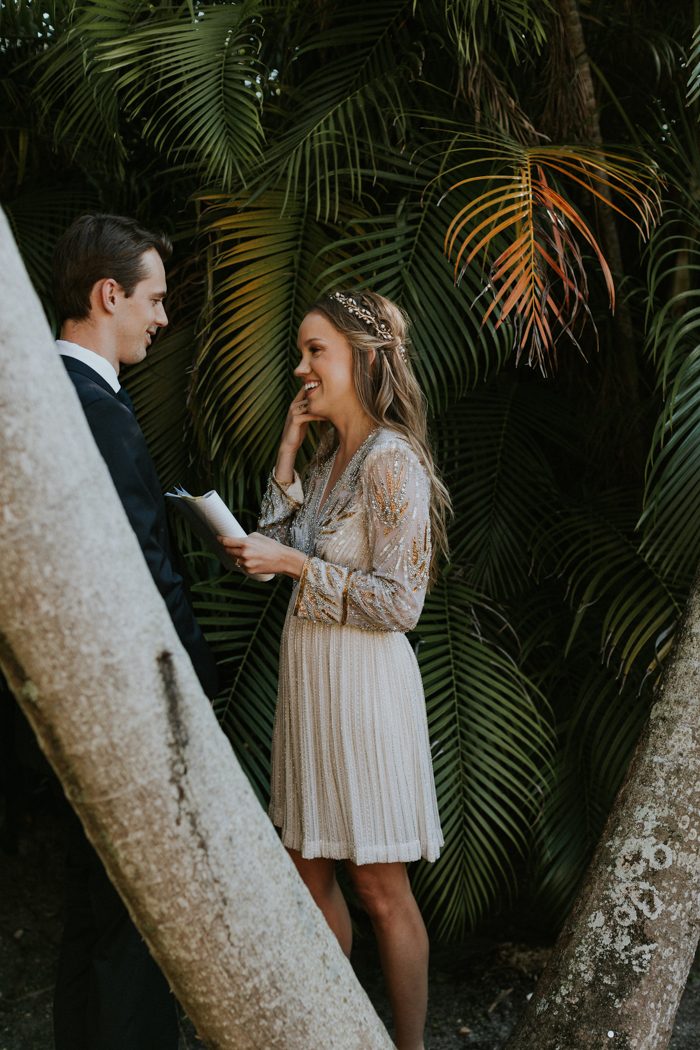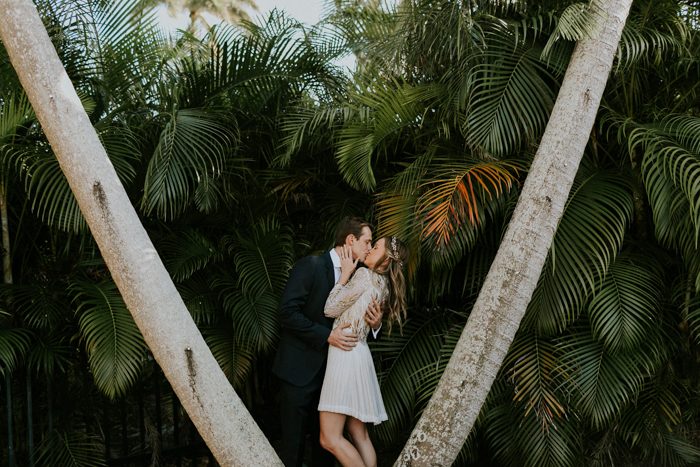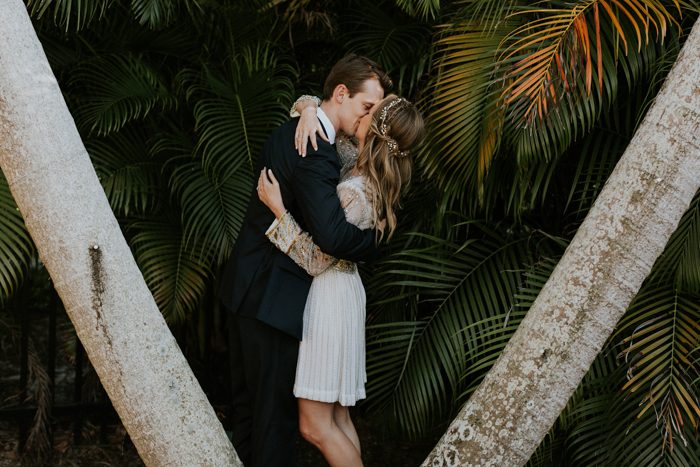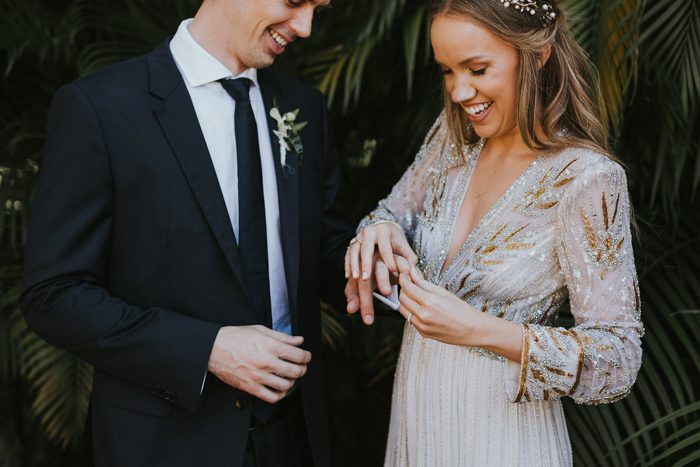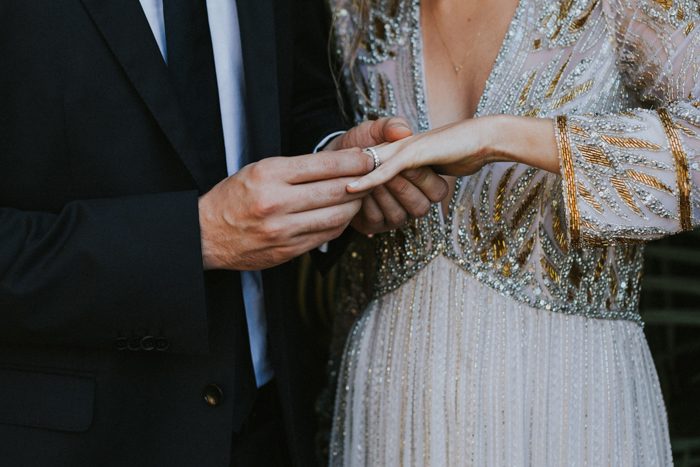 Our photographer, Alisha, was incredible; we couldn't believe the quality of the pictures. She captured the best side of us— as we were going through the pictures, we husband asked to save each and every one. He couldn't believe how good he looked in the photos! He's smart and said I always look that good.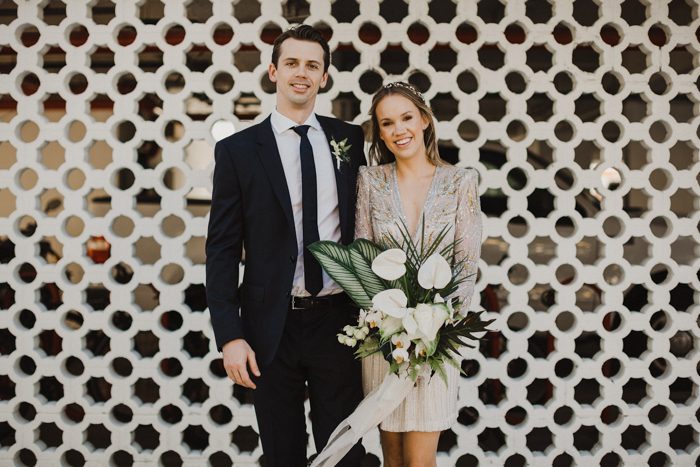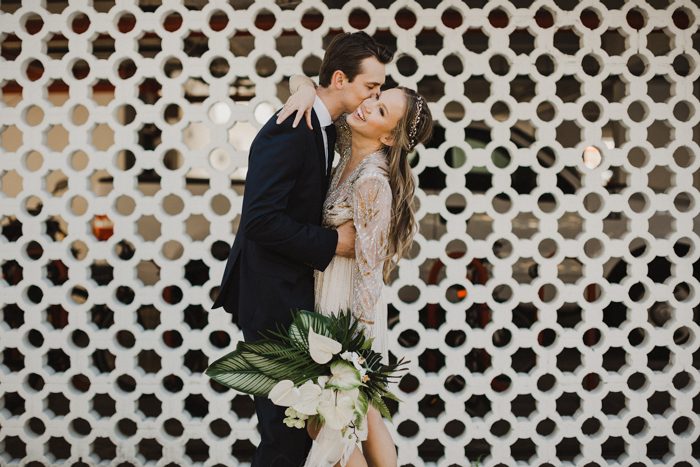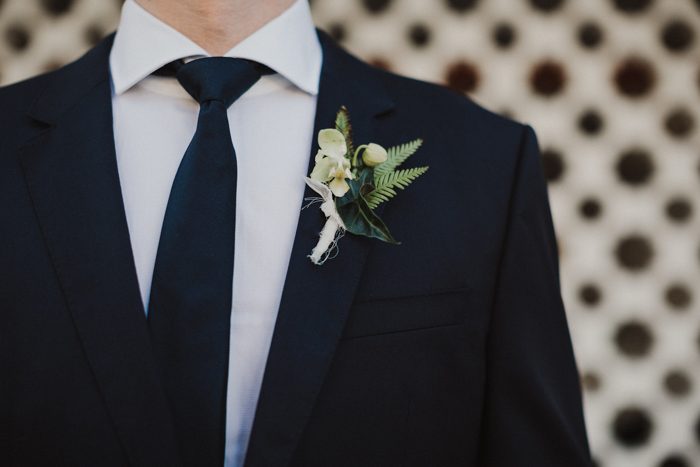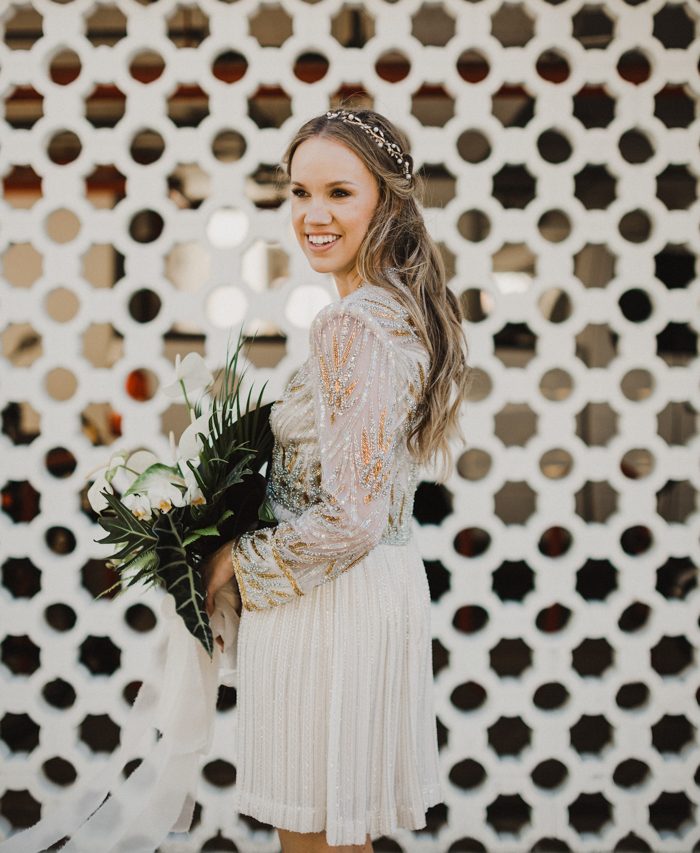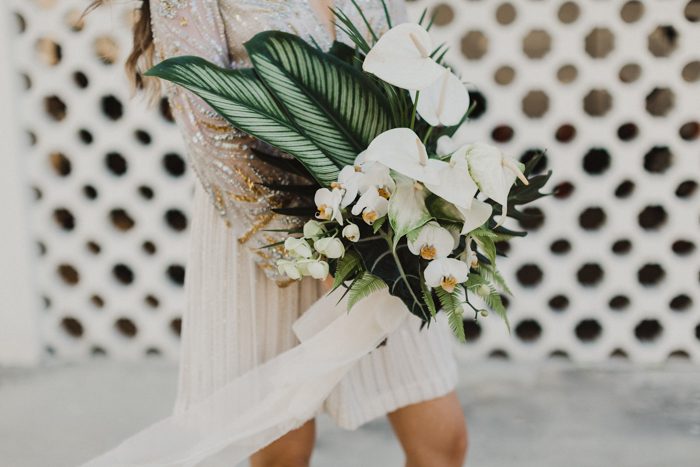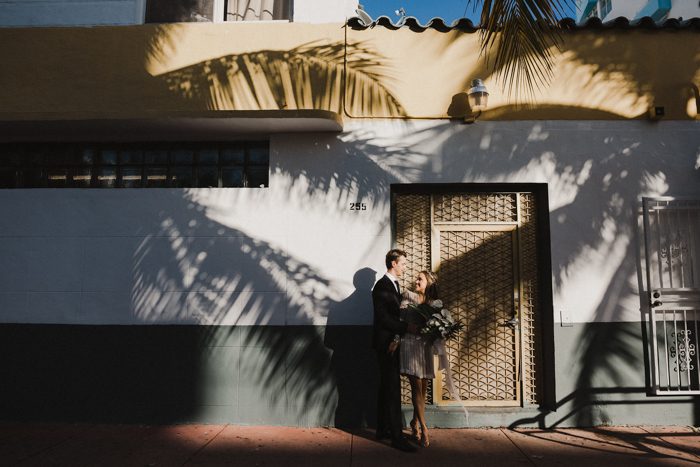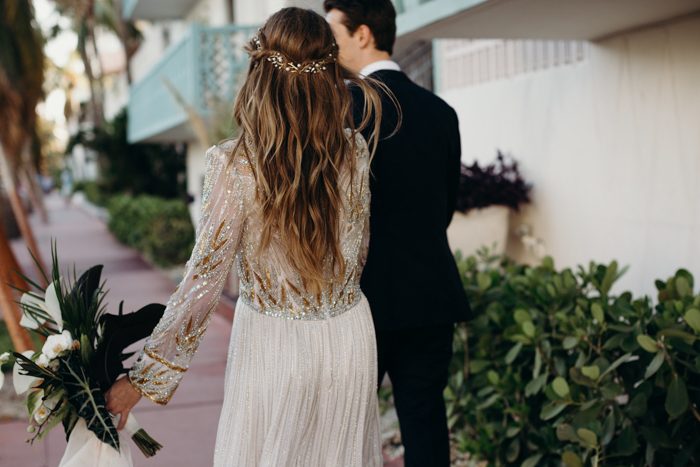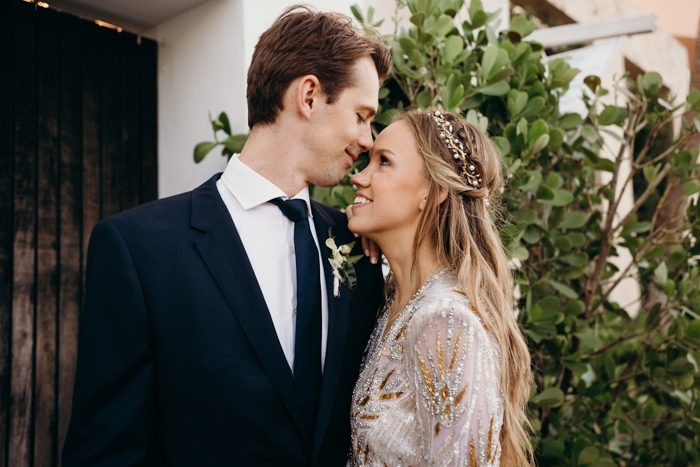 SHOP THIS POST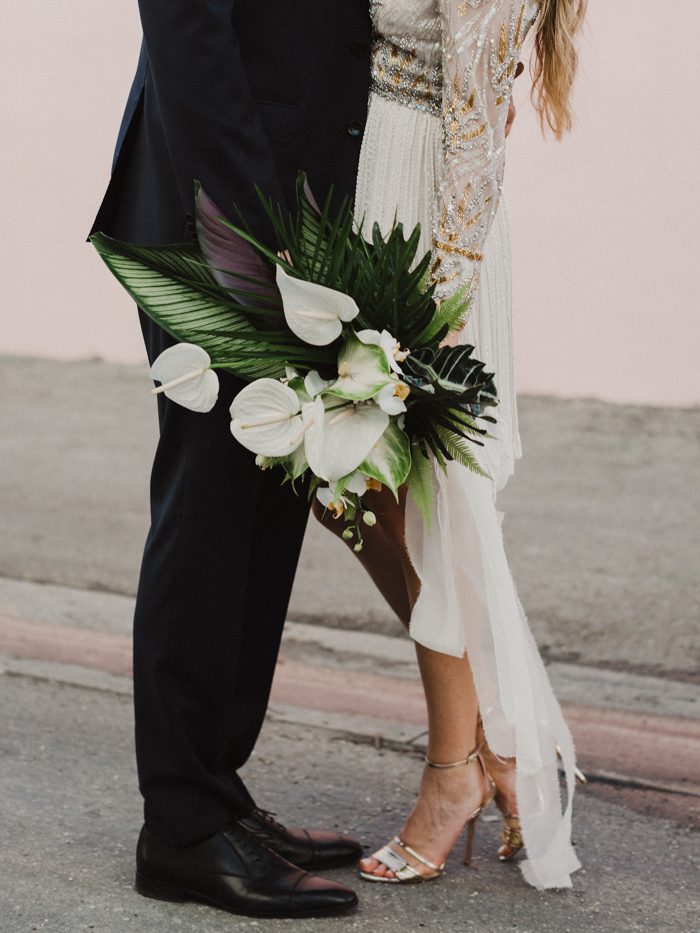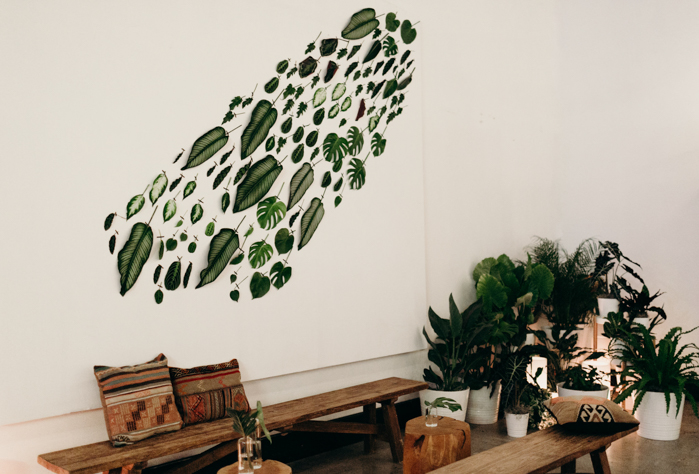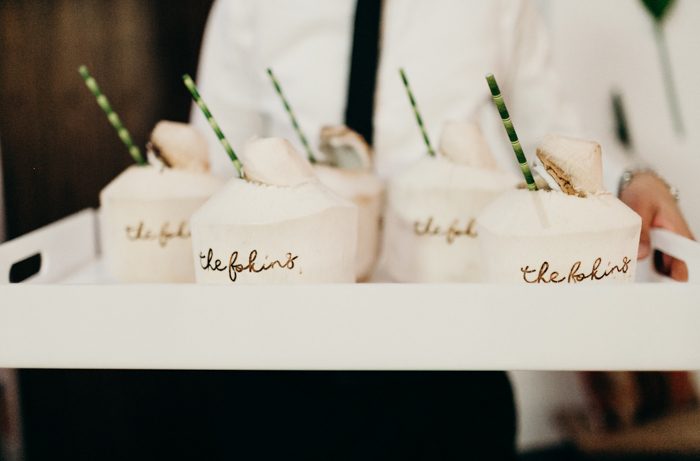 The most memorable moment was walking into the space that Adriana, our planner, had transformed. She made it come alive.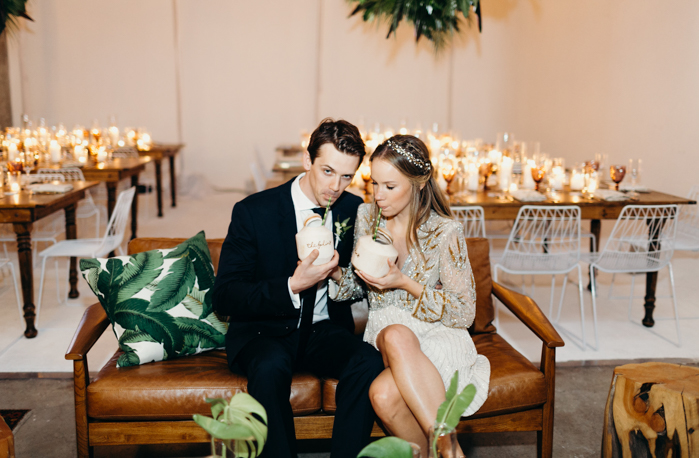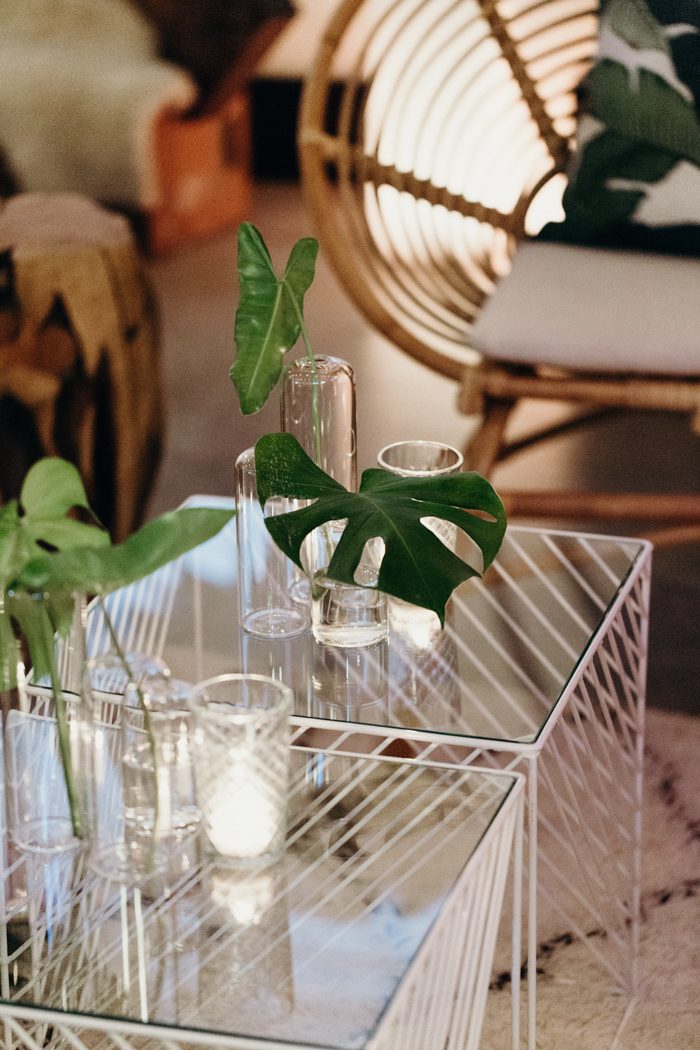 We chose our venue because we wanted it to feel like an industrial wedding with Miami tropical touches. We wanted it to be on Miami Beach, because I grew up there, but we wanted it to be inside. Finding a venue in Miami Beach that's inside and also not a ballroom is TOUGH!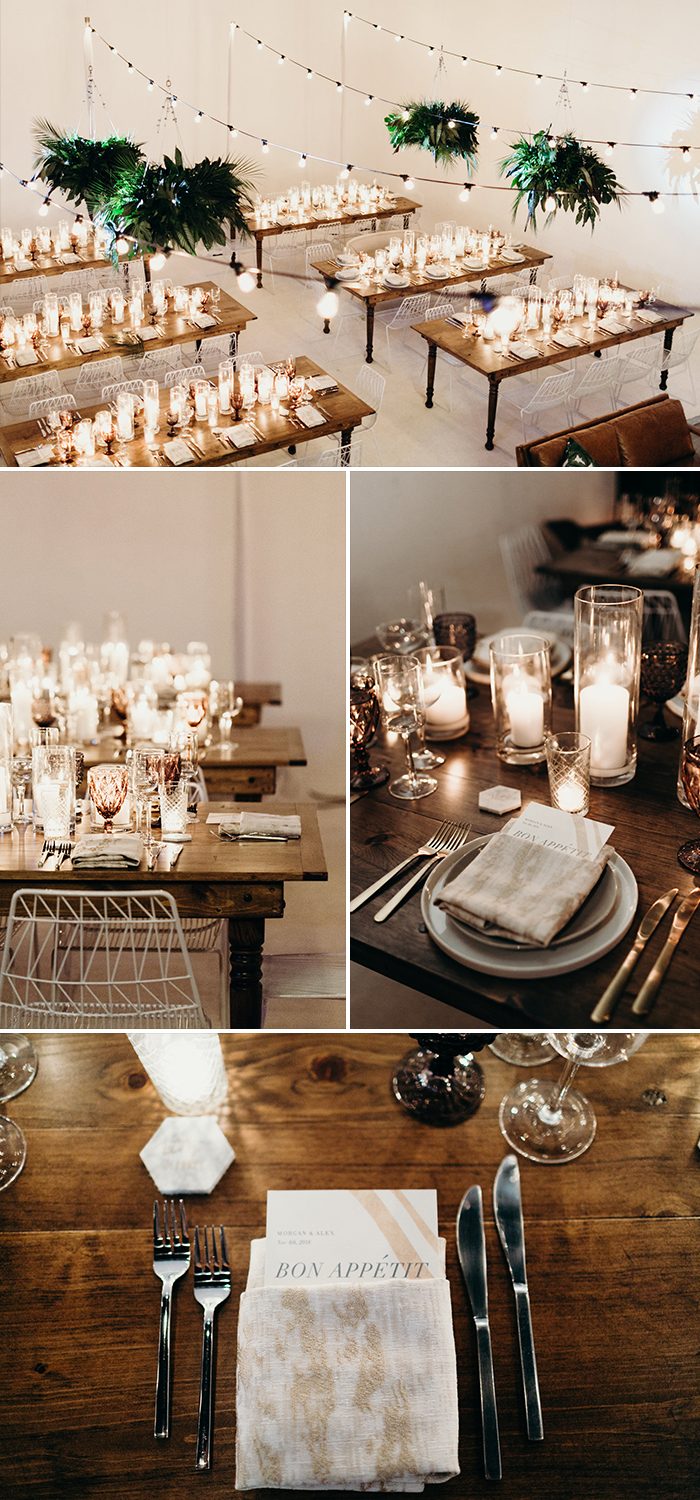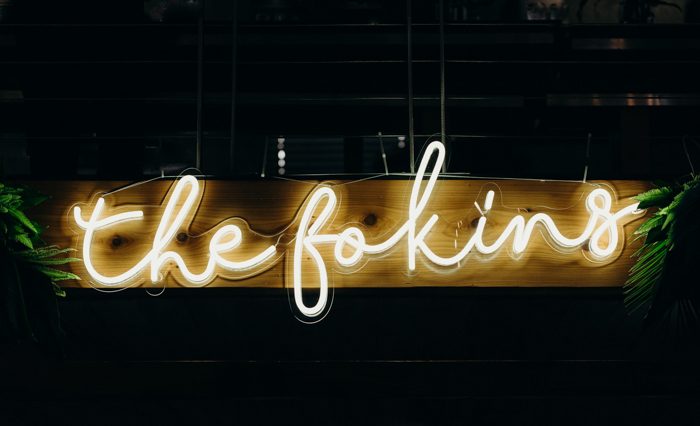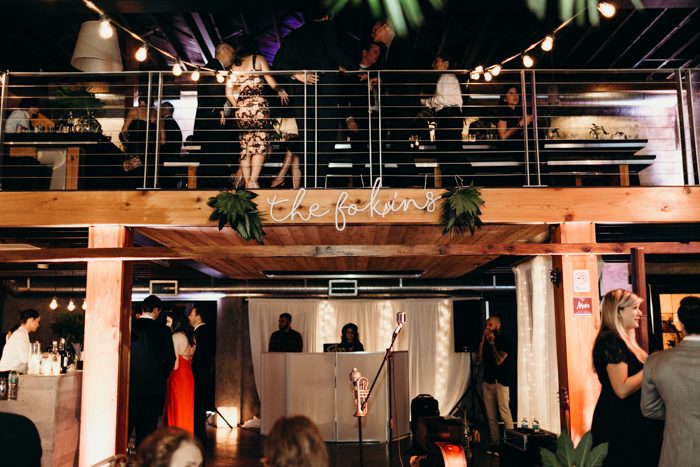 We chose our vibe after meeting Adriana. I had seen on Instagram that she masters the intimate wedding vibe (we were 55 people). But then we talked through exactly what we wanted, tropical and industrial. A San Francisco loft vibe transported to Miami Beach. She got it immediately and I trusted her completely. She presented me with each and every vendor, and worked tirelessly to make our vision become a reality.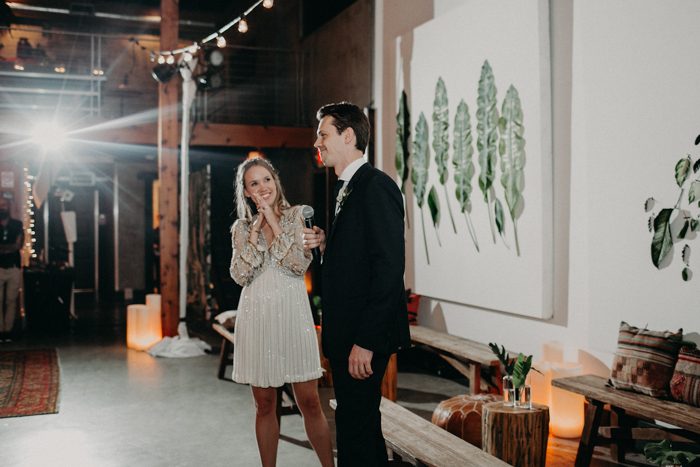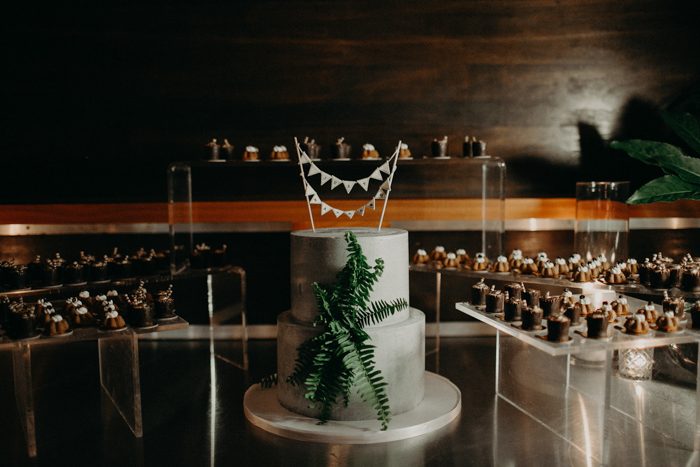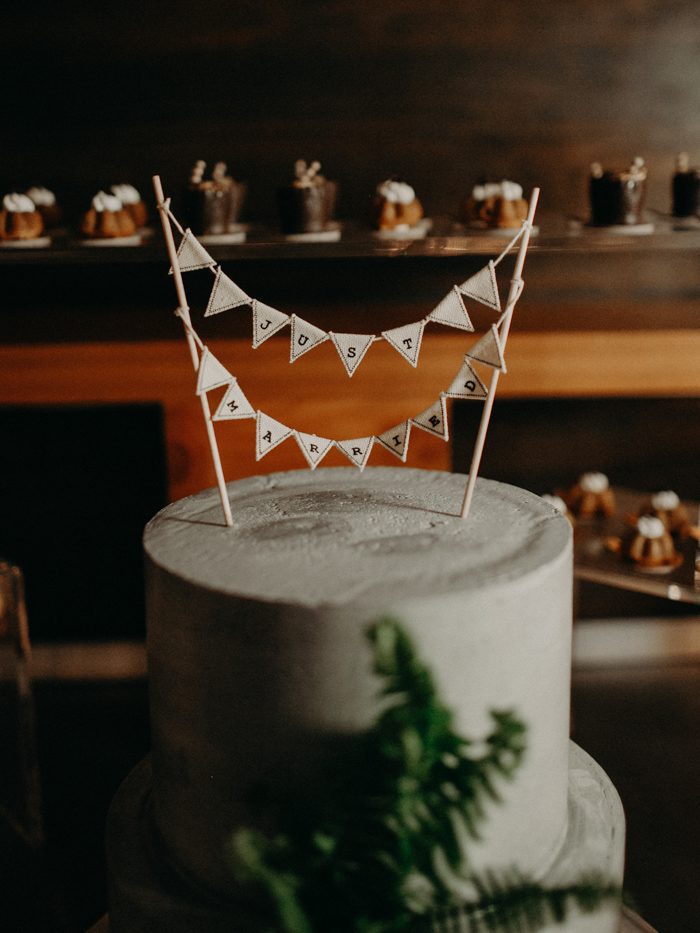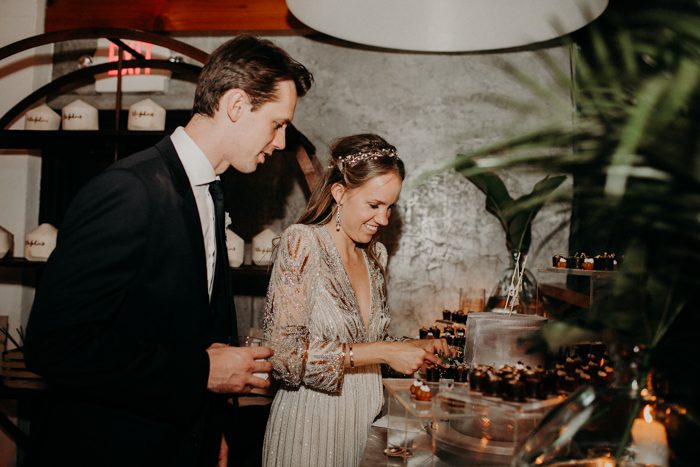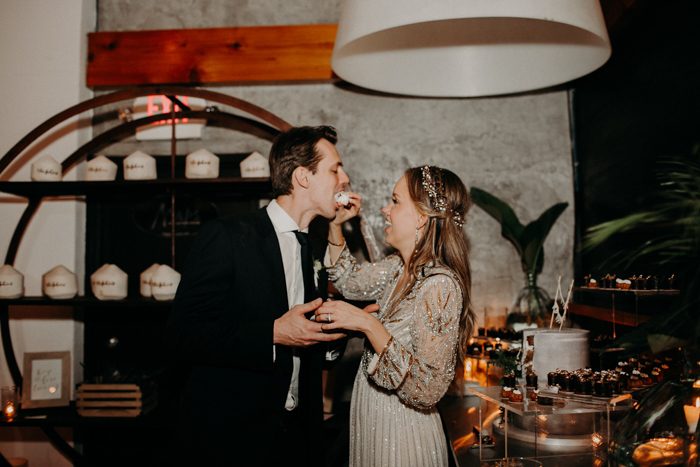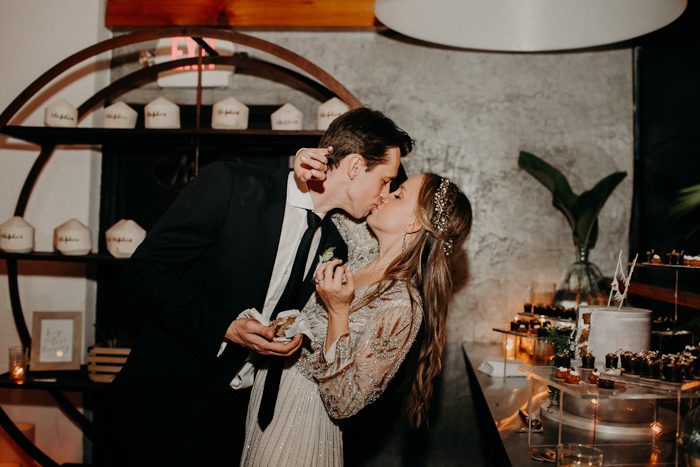 This is so cliche, but it goes by in a blink of an eye. Cherish every moment with those closest to you. Embrace that they have gathered to celebrate you and take it all in.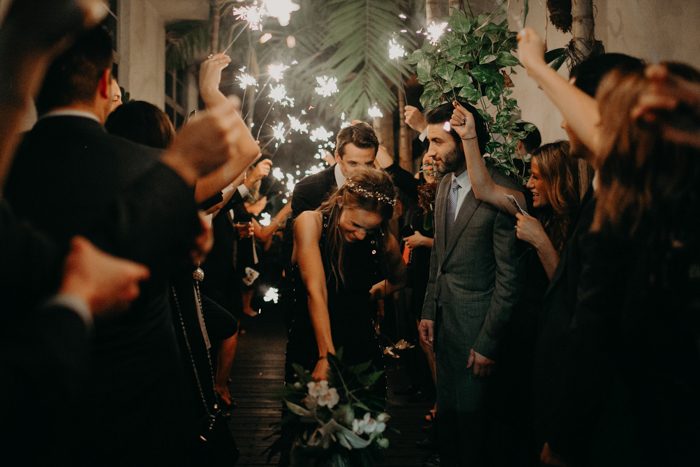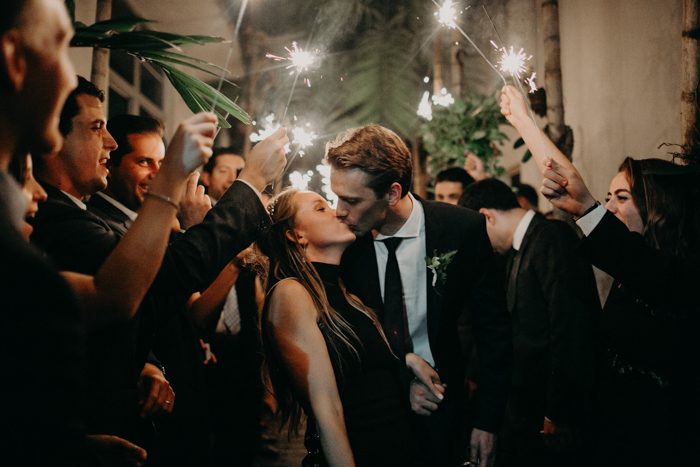 Congratulations to Morgan and Alex, and thank you to Alisha Siegel Photography for sharing this Miami wedding with Junebug! If you loved the tropical and modern vibes in this wedding, then you have to check out this rough luxe elopement in Miami at Ace Props that Junebug member The Creatives Loft helped coordinate!