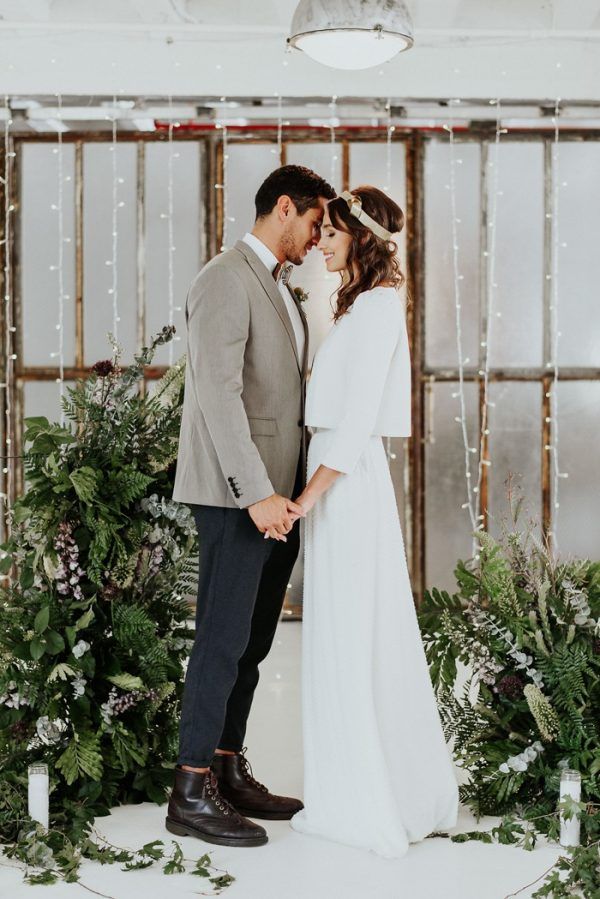 When Calista and Diego finally got the chance to plan the wedding of their dreams, they threw traditional wedding conventions out the door and opted for a stunning elopement at Ace Props! This industrial chic warehouse, which serves as both a rental shop and an event venue, provided the perfect backdrop for The Creative's Loft to work their magic highlighting the worn, vintage, and rustic (i.e. "rough luxe") vibe the couple loved so much. Amid all the beautiful details (and there were a lot!), the bride's Laure de Sagazan wedding dress and custom Lia Terni headpieces definitely stole the show! They were the perfect combination of elegant and quirky, which pretty much sums up the entire day. Photographer Masson Liang had just the creative eye necessary to capture all of the fabulously stylish and truly unique details of this wedding!
The Couple:
Calista and Diego
The Wedding:
Ace Props, Miami, Florida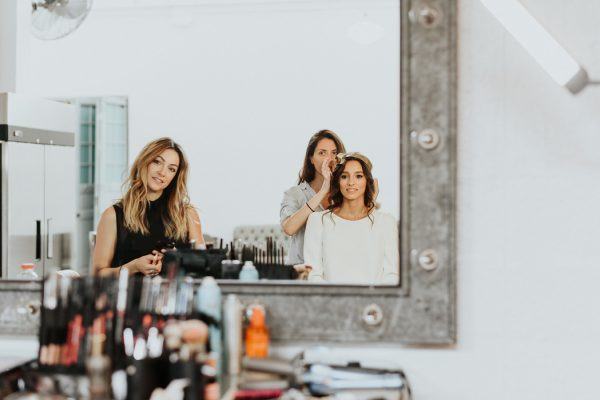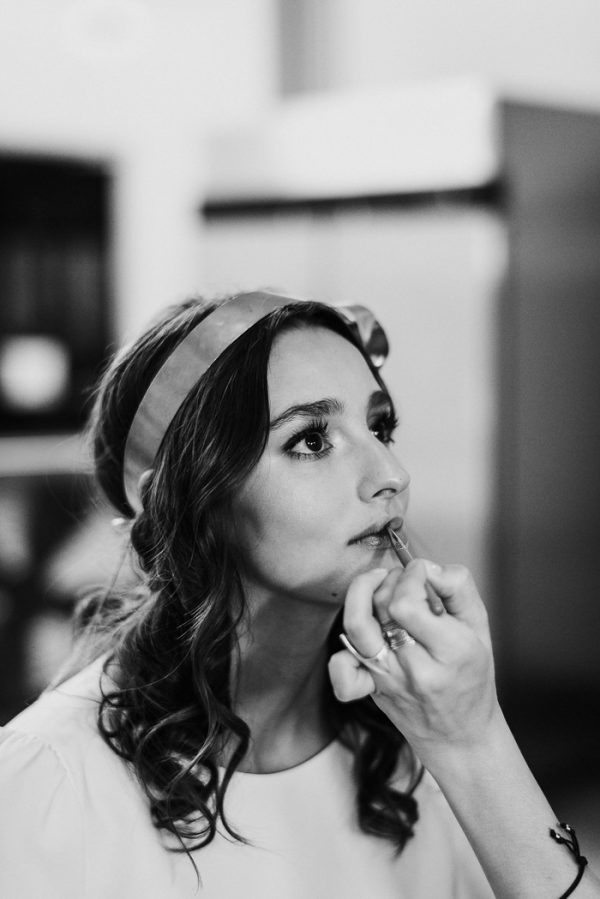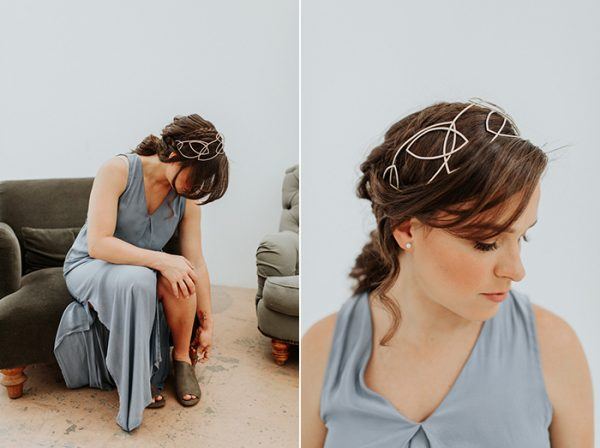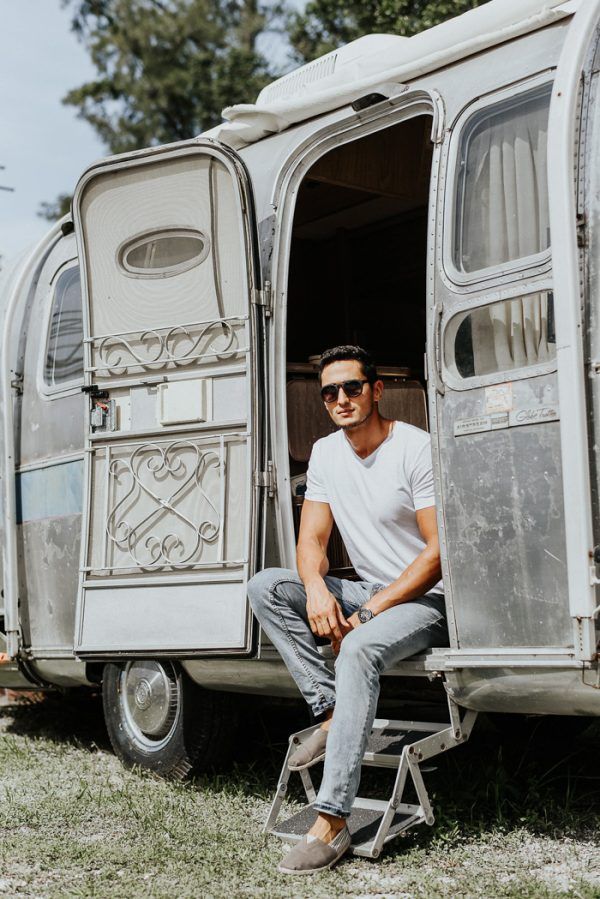 Ever since Diego and I met in the U.S., our lives have been a little bit crazy! We never got the time to prepare our wedding and celebrate our love because we had to arrange our civil ceremony quickly. Since that day, we had been wanting to celebrate our day properly. We knew that we wanted to plan something very intimate and unique!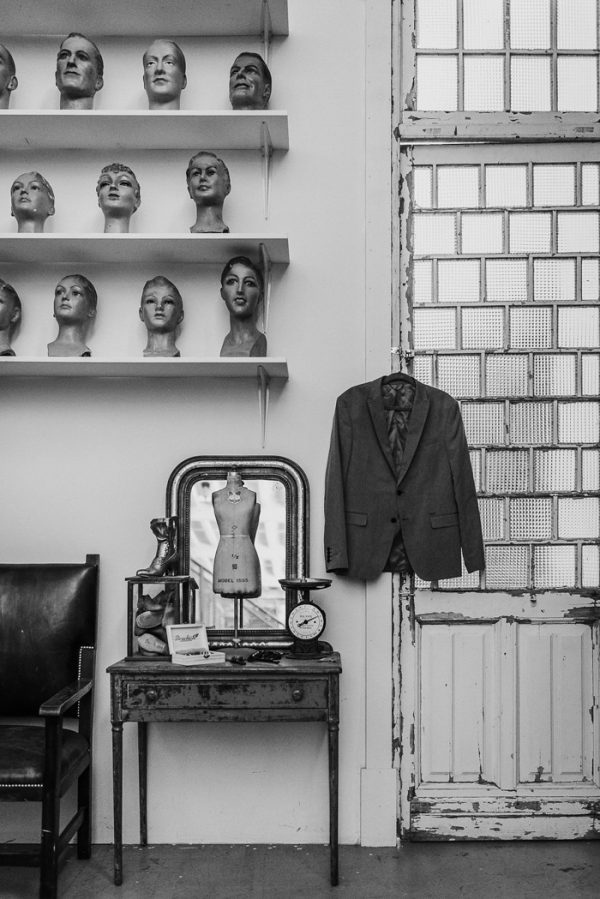 On the morning of the wedding, Diego surprised me bringing our little puppy! We love dogs, and he knew it was one of my biggest desires to spend this day with her. It was one of the most special moments of the day for me!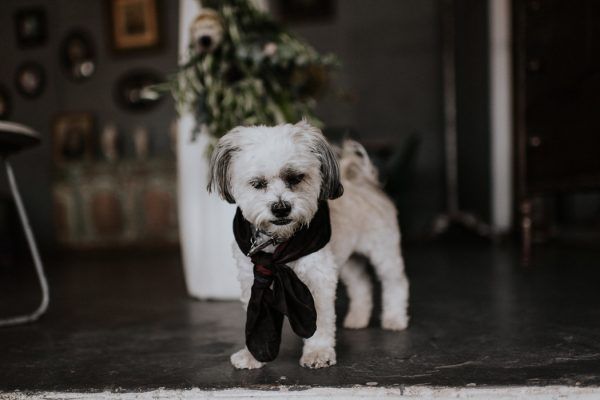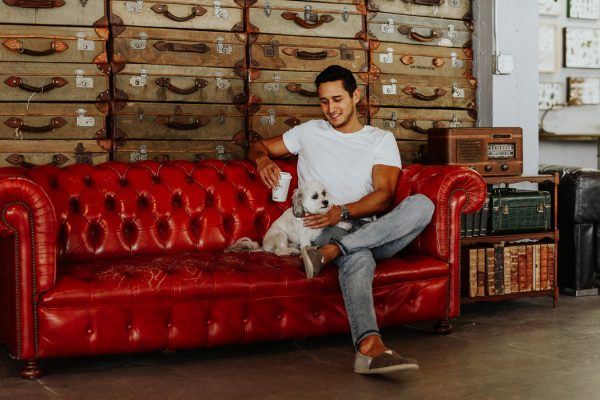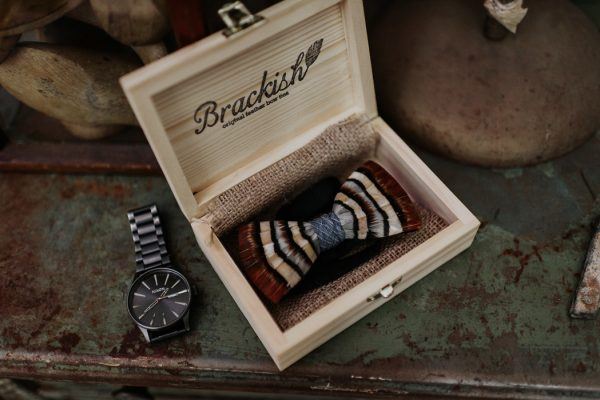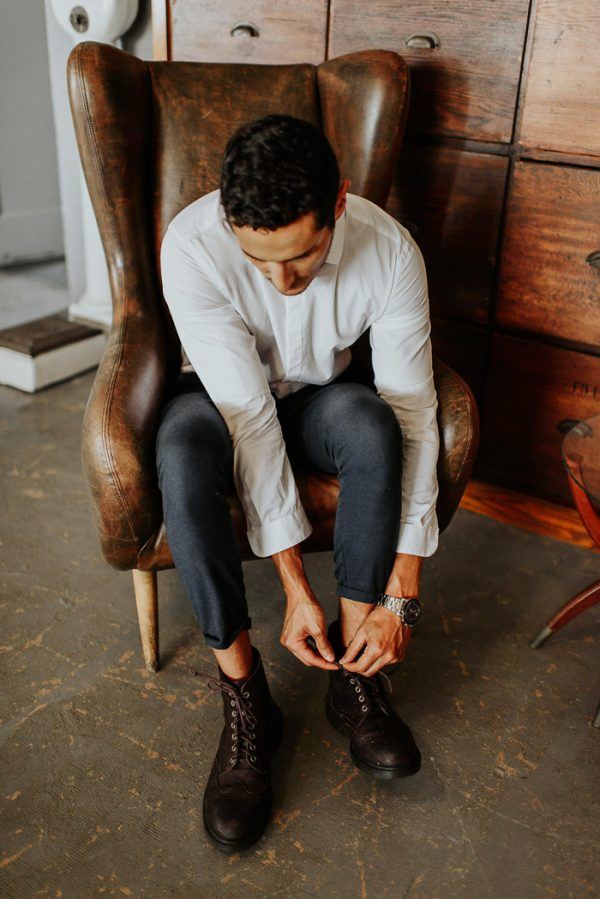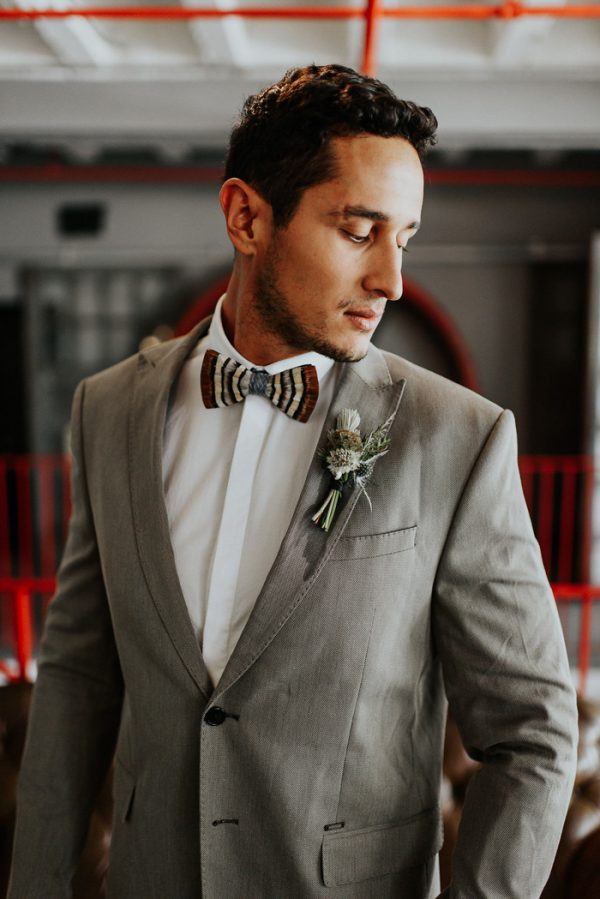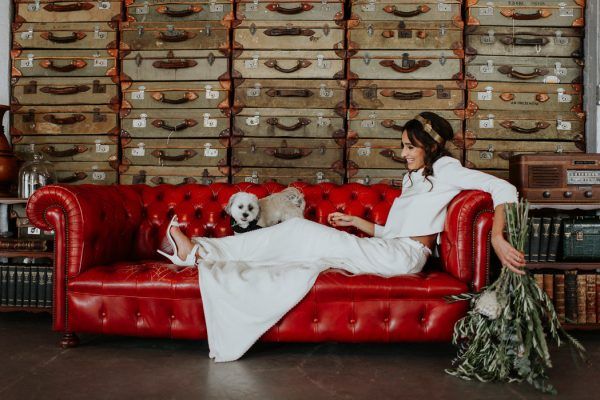 We chose the Ace Props venue because it's a hidden industrial warehouse in a random area of the city. It is truly a hidden gem that our planner brought to our attention. Since we were planning an elopement, we wanted the venue to be unique and different. The owners are a cute couple — and very well known locals from Miami — and they made us feel as if we were in our own home. Every corner has a story and a unique style.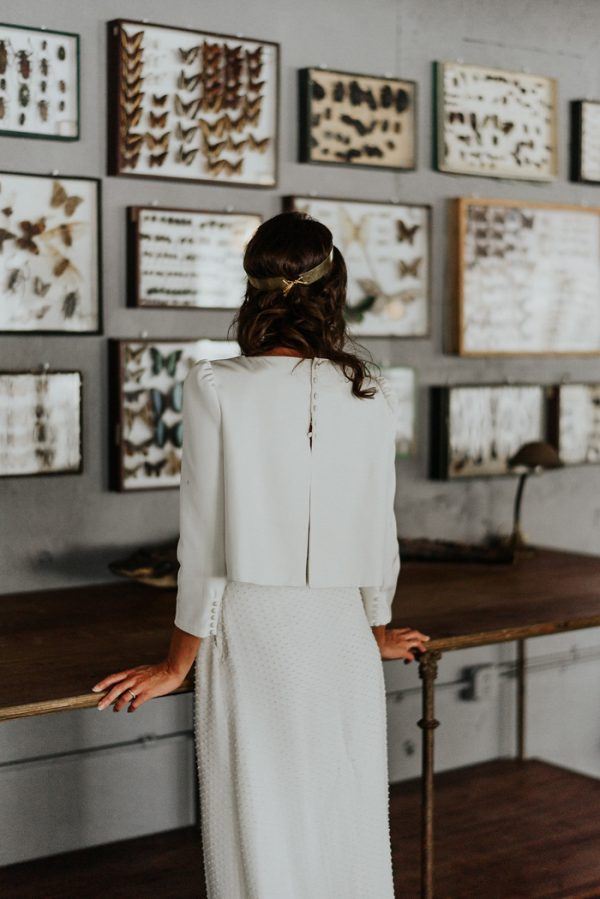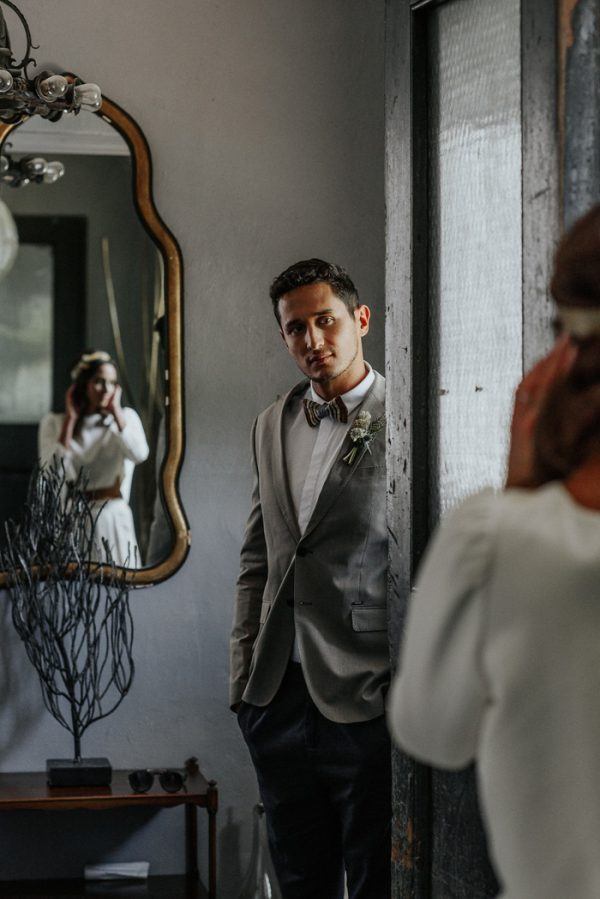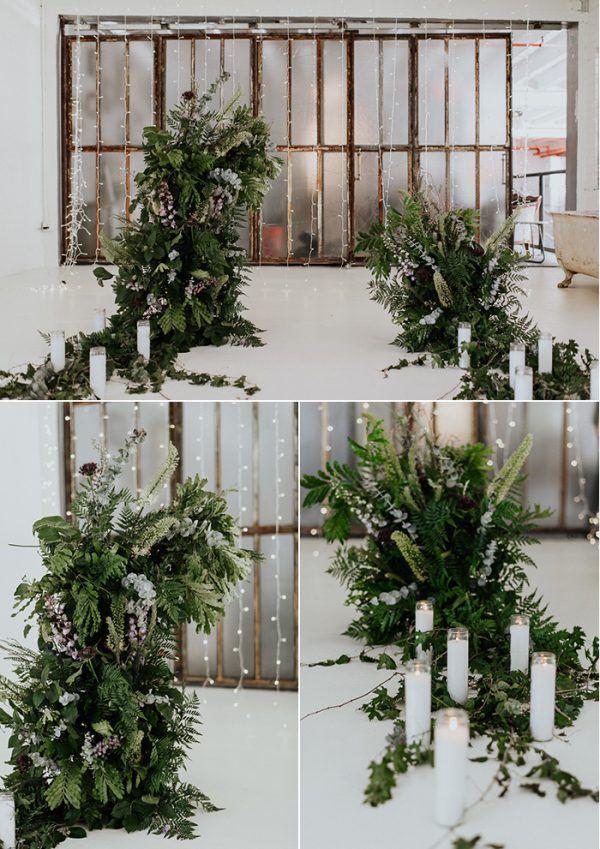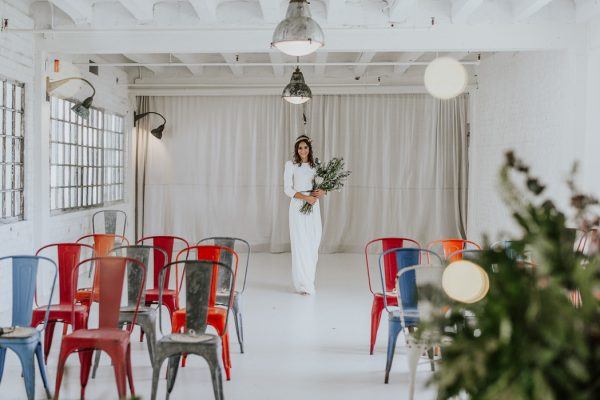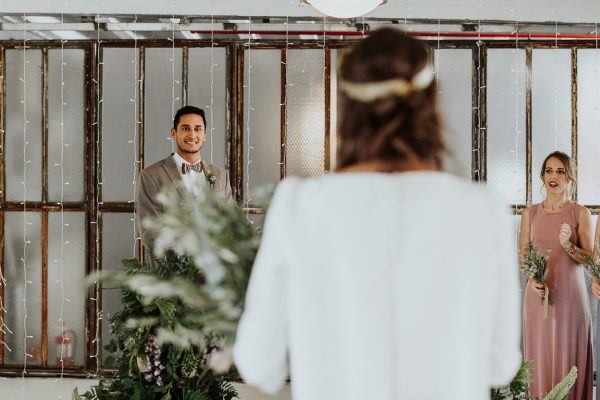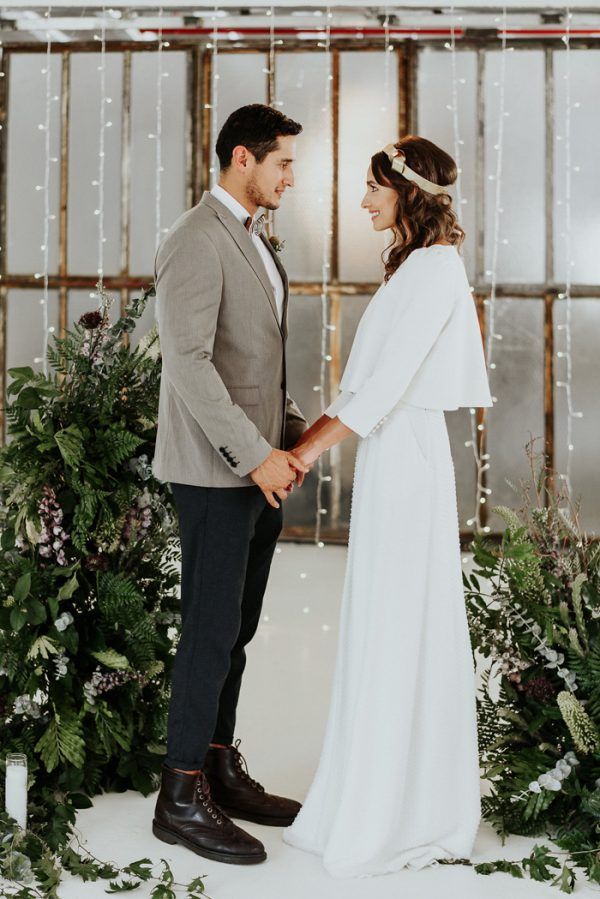 The entire day was so special, however, if I have to pick just one, it was the ceremony. It was a very intimate moment, just the two of us, exchanging our vows and rings, promising to a lifetime together. The light was magical, the decor was more than what I expected, and I felt the happiest woman in this world!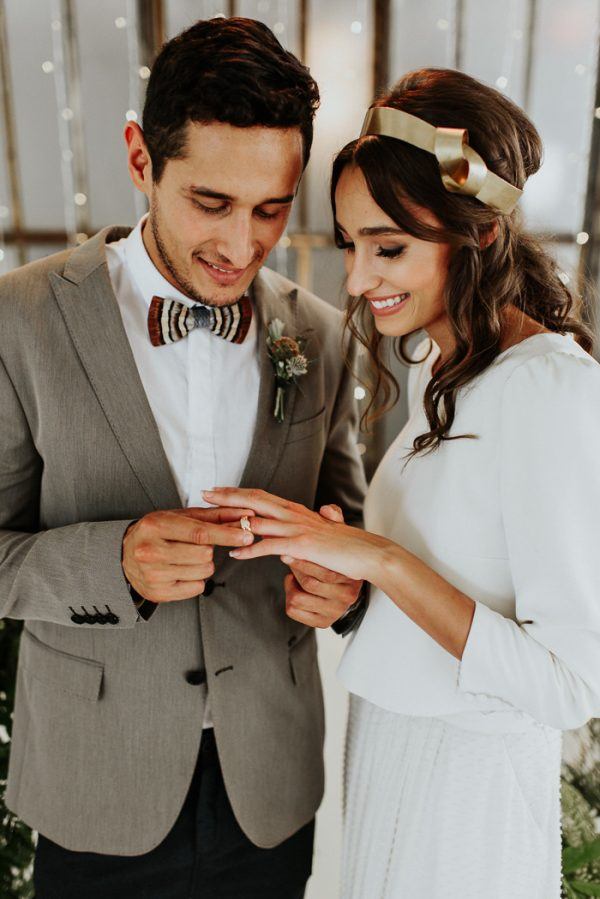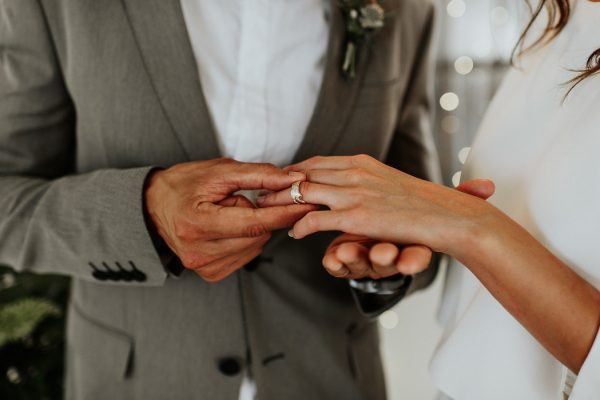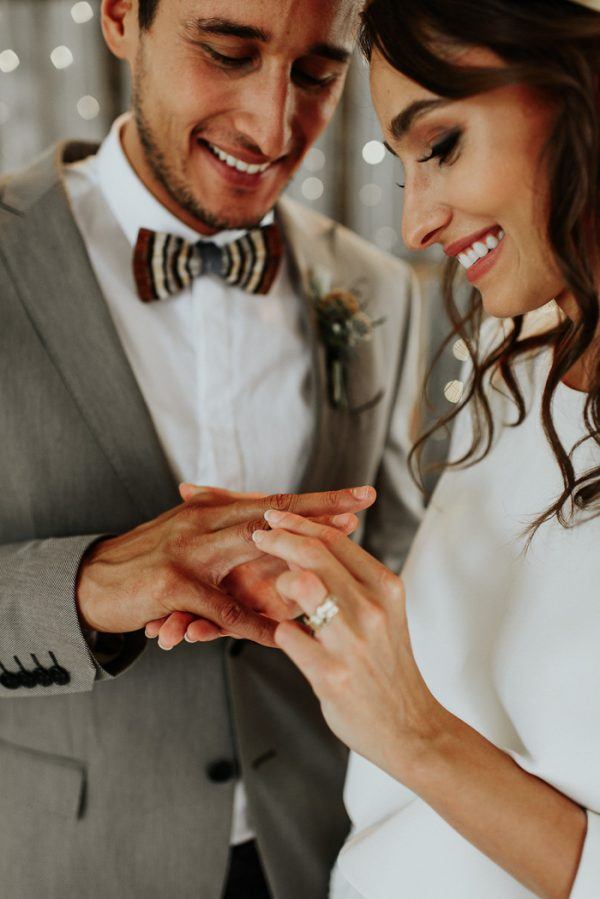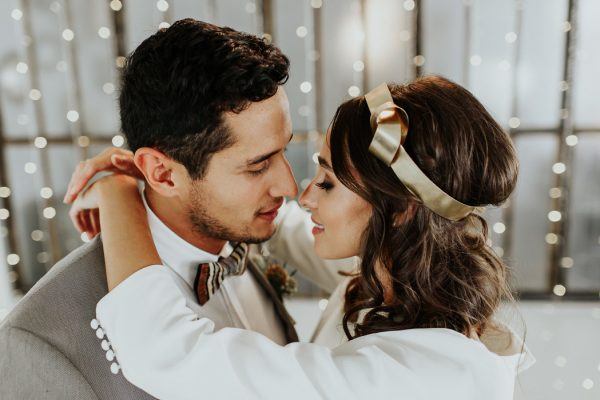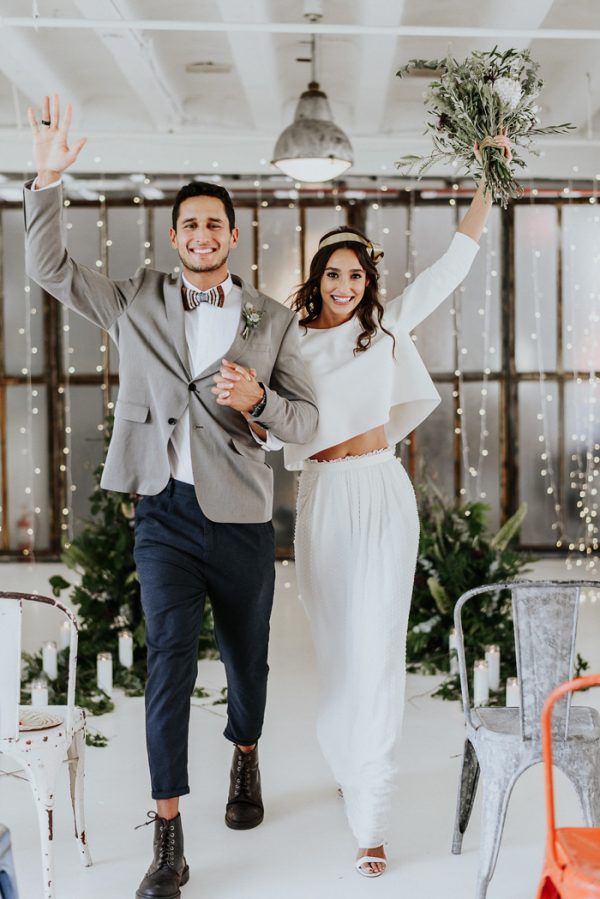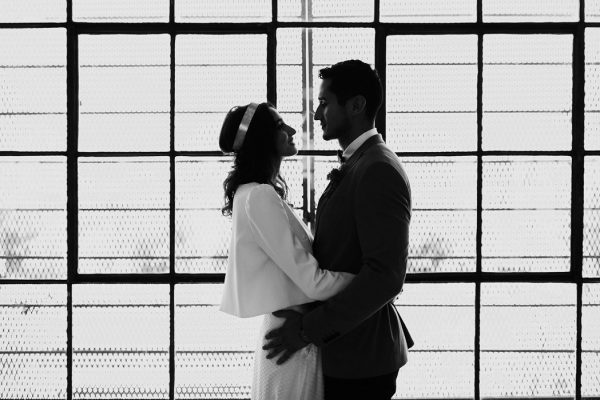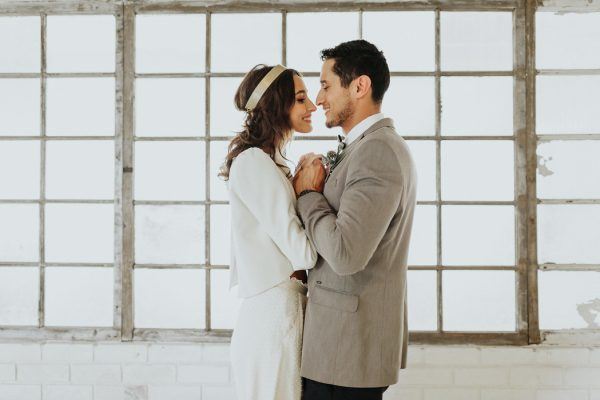 One of the most crucial aspects for me was finding the planner of my dreams. Adri at The Creative's Loft was a key factor in our day. It was essential to have her as my right-hand person because she has so much talent, creative vision, and style. She also provided us with cool ideas for everything from catering to florals, as well as helped us select a group of vendors who think outside of the box. It was very important for us to comply with the vision that we had in mind, and Adri and her team totally nailed it!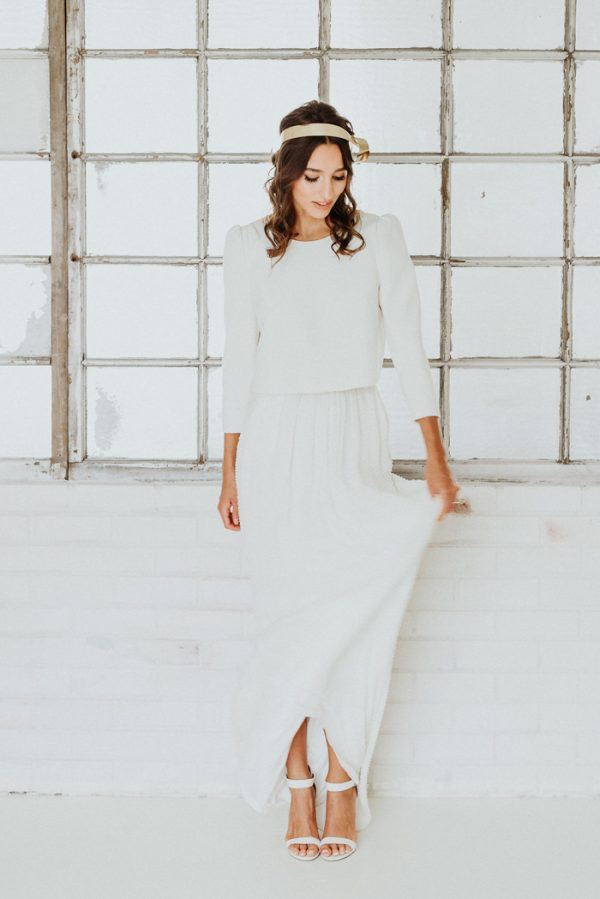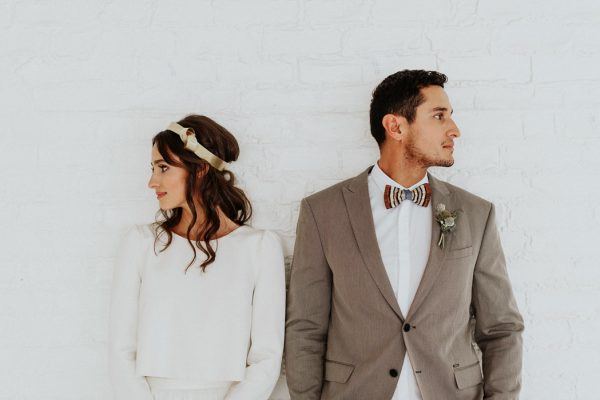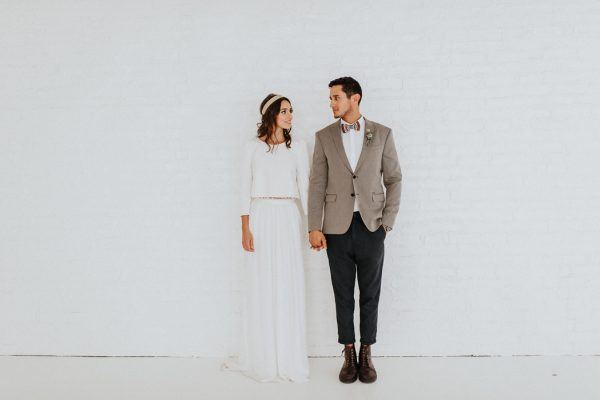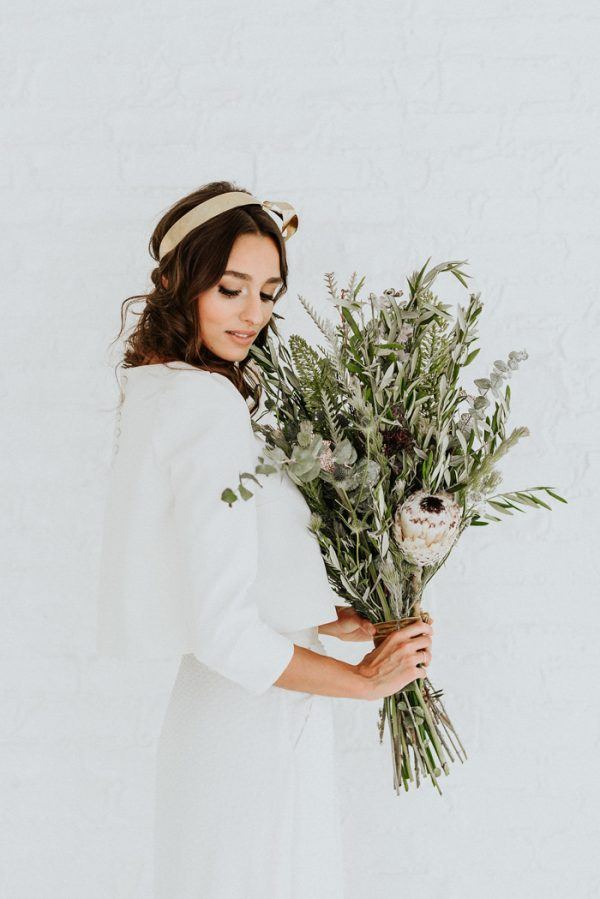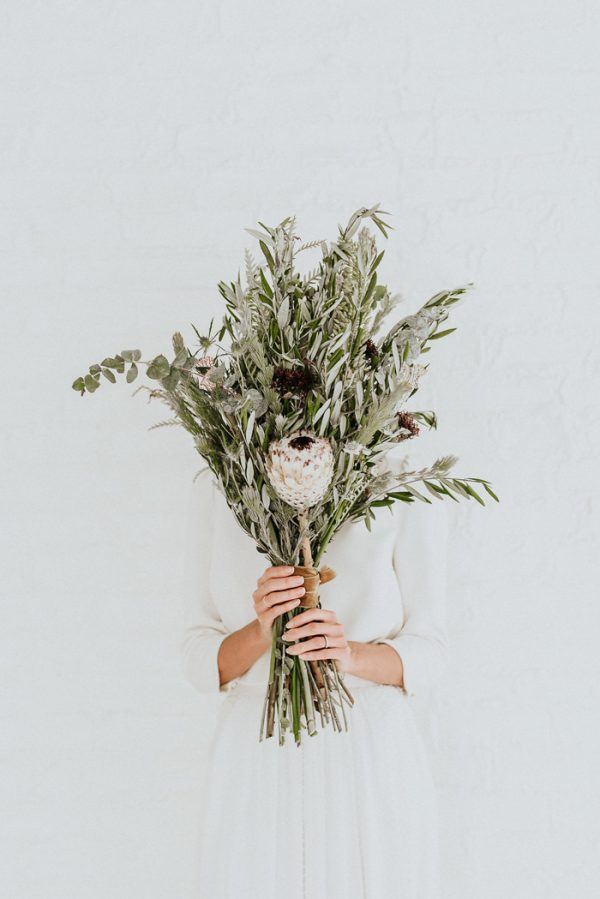 In addition to a great planner, having a close connection with the photographer was vital for both of us. We wanted to feel comfortable and get captured as we are. Masson Liang made it happened and we feel truly lucky for this, too!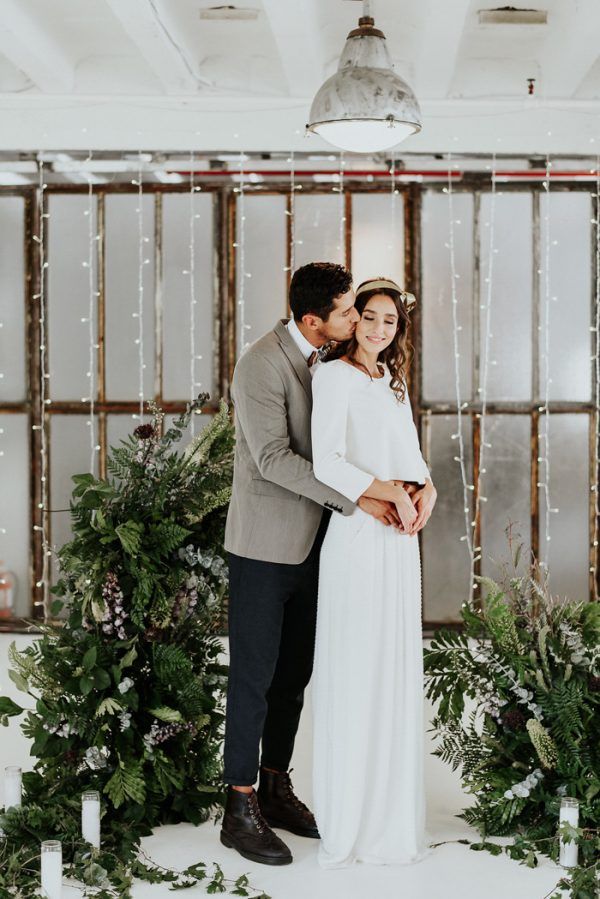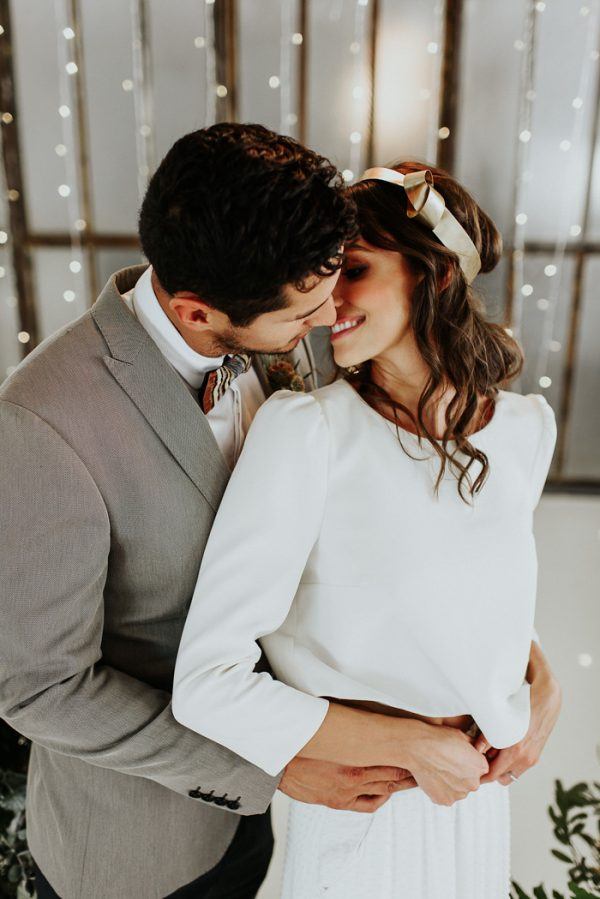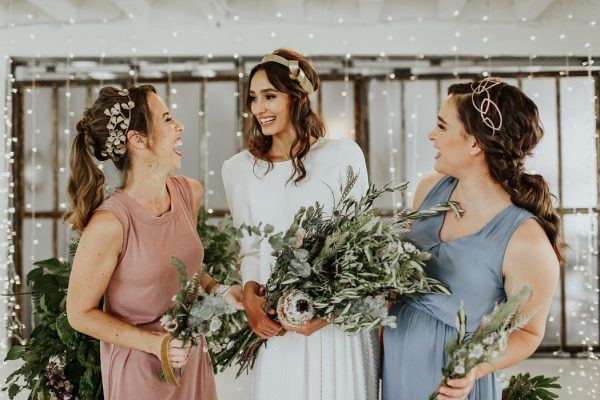 When we defined our wedding day, we wanted something out of the ordinary. We have seen a lot of weddings, and we wanted to escape from the "traditional." We thought that combining an industrial venue with the rough luxe trend was the perfect combination for our day! We have never seen a wedding like this, and that's what we loved about it!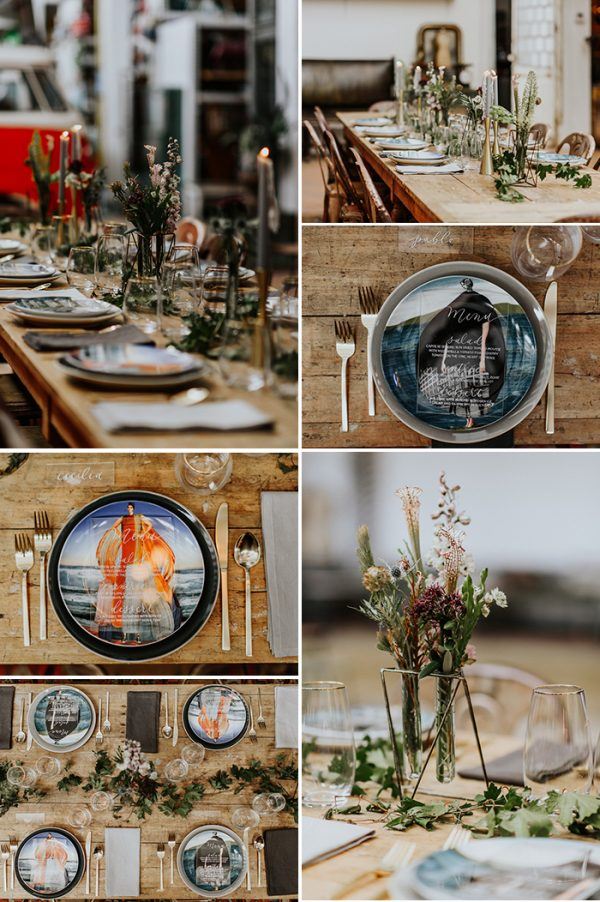 We DIY-ed the donut wall in collaboration with The Salty Donut. It was such a beautiful wall to display the donuts, and we had so much fun building it!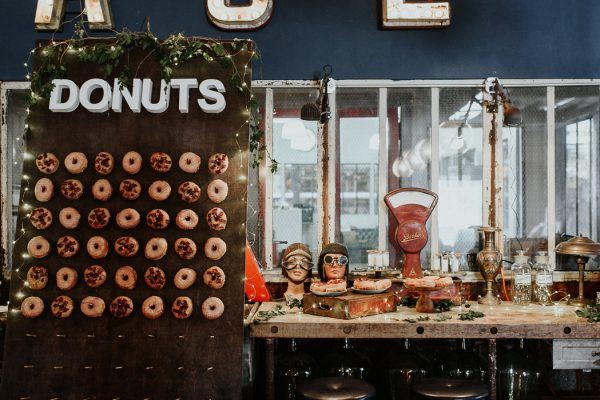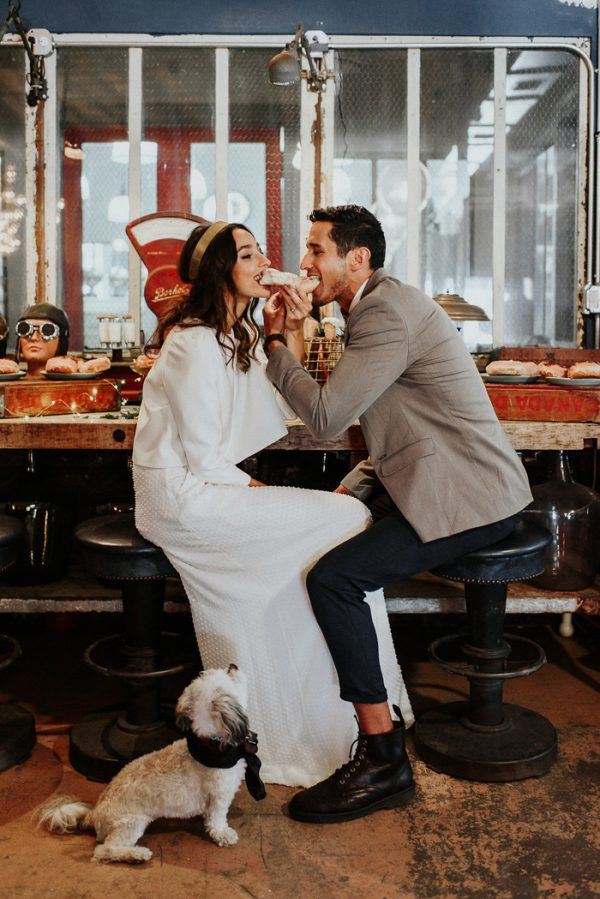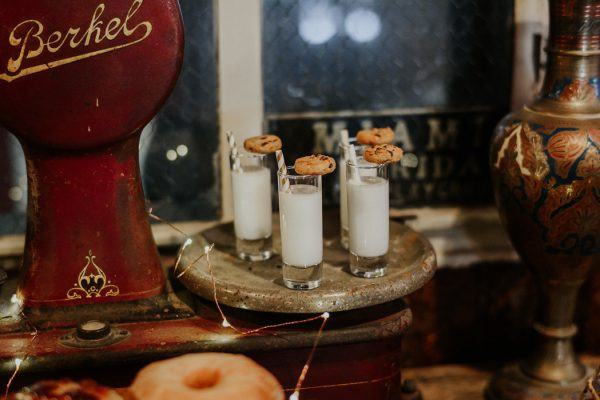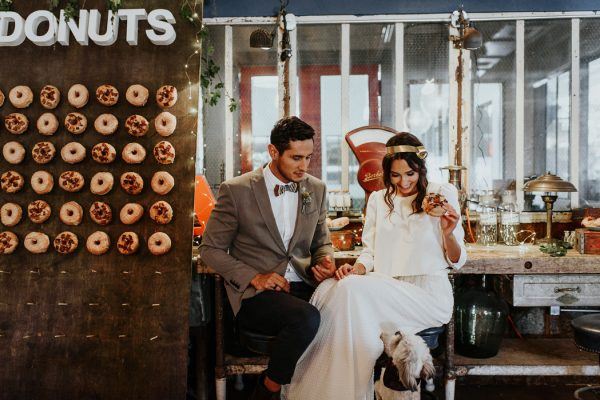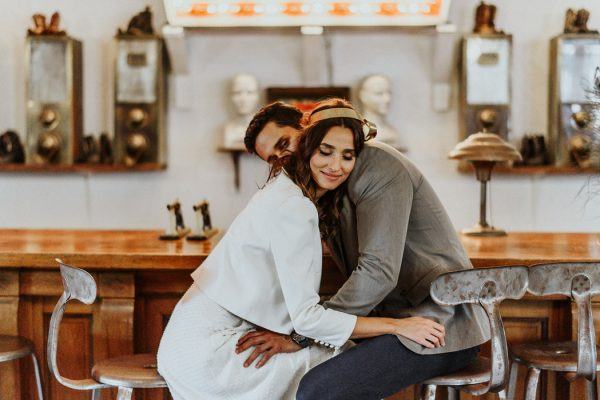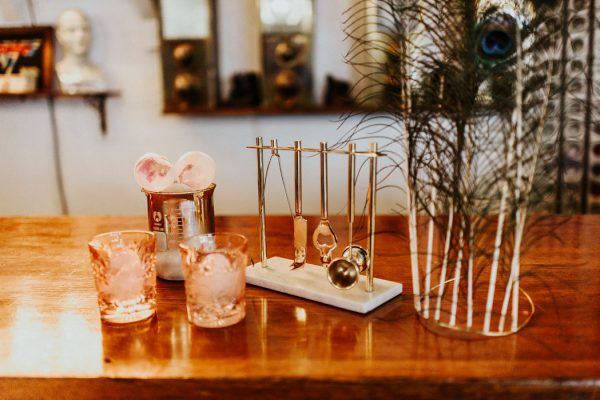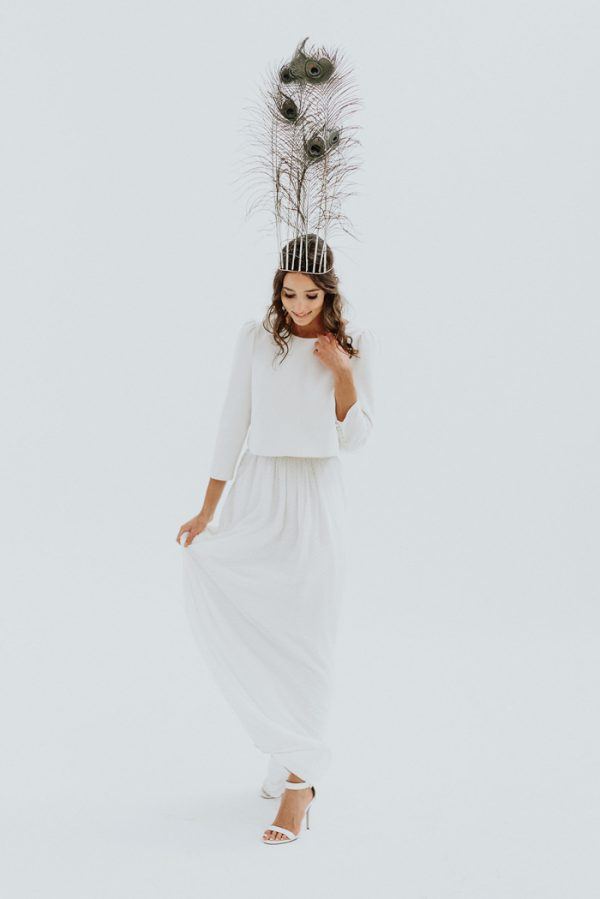 By far, my favorite part was styling my wedding day look! Immediately after we got engaged, I started to build a mood board on Pinterest to get a general idea of the bridal style that I wanted to go with! Laure de Sagazan, is one of my favorite European bridal designers. She has such a unique style! Because my dress was a very simple and elegant, I played around with some creative and visual accessories. I love headpieces and tiaras so, when Adri introduced me to Lia Terni, I fell in love with her collection immediately! We both worked on two original headpieces: a formal one for the ceremony and reception, and a tiara with peacock feathers for the party, dessert, and dancing. I had dreamt about wearing something like that ever since I was a little girl, and Lia made my dream come true!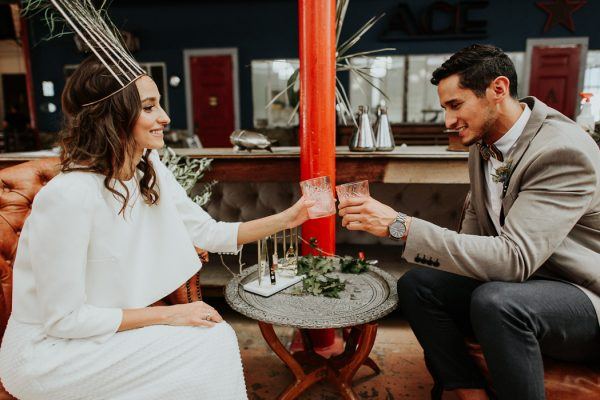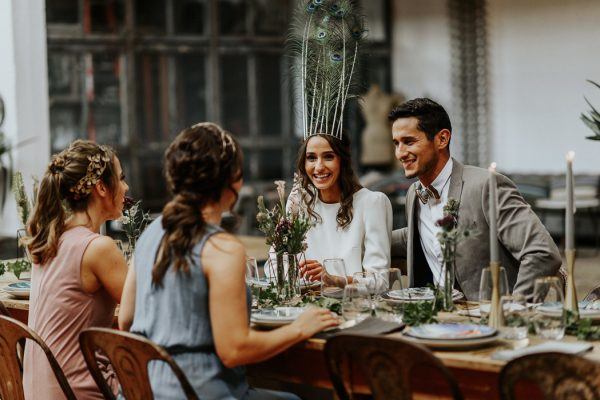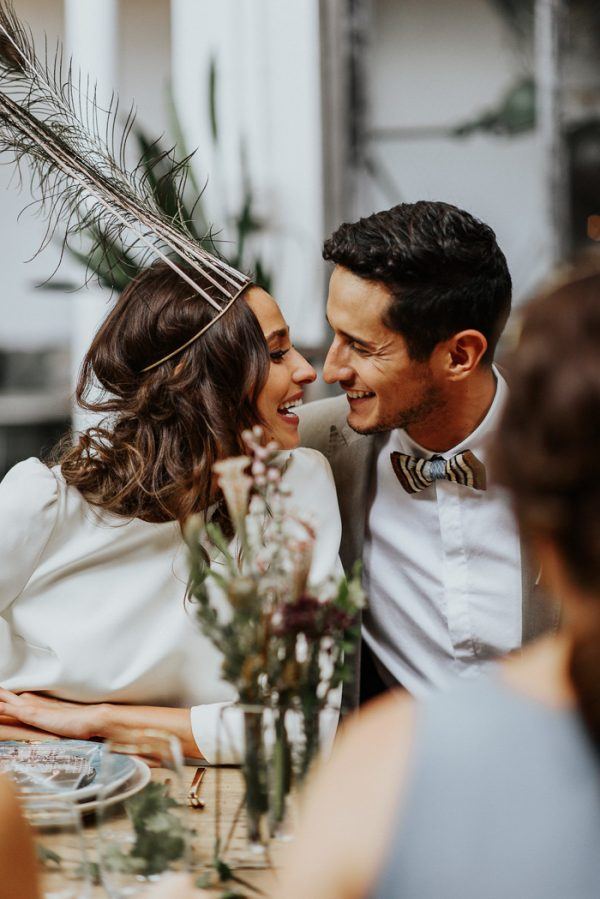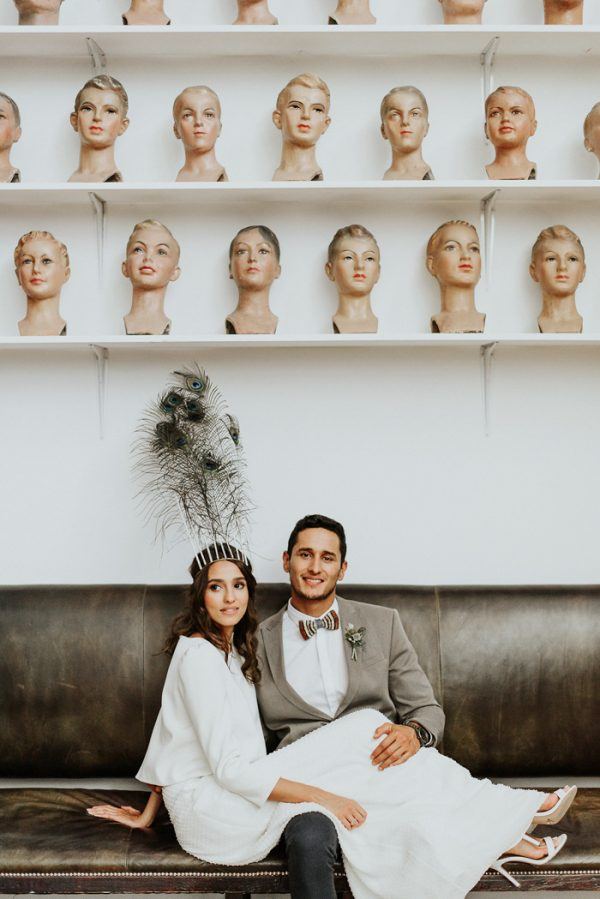 Congratulations to Calista and Diego, and a special thanks to Junebug Member The Creative's Loft for sharing this incredible Miami elopement with us! Looking for more unique elopement location inspiration? Check out this sweet and intimate treehouse elopement in the Netherlands!