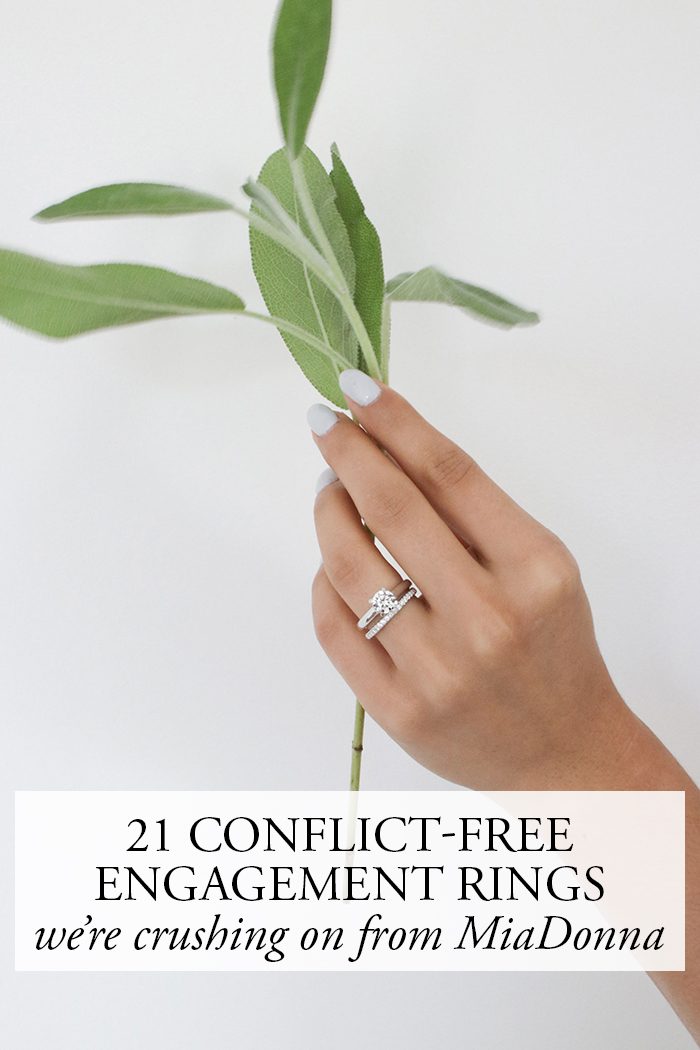 Engagement season is upon us! If you're searching for ethically-made and conflict-free engagement rings, look no further than MiaDonna's incredible lab-grown diamond engagement rings. No matter the shape, style, or size you're envisioning, you can find exactly what you have in mind in the form of a MiaDonna design featuring a lab-grown diamond.
Known as the leader in conflict-free eco diamonds, MiaDonna was founded by a mother passionate to create change in the world. Since being founded in 2005, MiaDonna has offered consumers beautiful, ethical and affordable fine diamond jewelry that helps free innocent children oppressed by the active conflict diamond mining industry. All MiaDonna jewelry is guaranteed conflict-free and crafted with lab-grown diamonds, lab-created gemstones, diamond simulants, recycled precious metals, and natural recycled diamonds. MiaDonna offers the largest selection of lab-grown Type IIa diamonds. These are the purest form of diamond, making them brighter and harder than 98% of earth-mined diamonds.
Why Lab-Grown Diamonds?
Lab-grown diamonds don't harm the planet. They eliminate the need to mine and irreparable damage the environment.
Lab-grown diamonds save entire ecosystems. Entire ecosystems and have been put in danger due to diamond mining. Deep sea mining is only one example of the damage natural diamonds have on the planet. Lab-grown diamonds eliminate this destruction and save ecosystems.
Lab-grown diamonds support diamond mining communities. Lab-grown diamonds are totally conflict-free and in many ways create peace. These diamonds are untainted by violence and mining, keeping with strict labor and environmental standards. They do not contribute to the bloodshed in diamond mining communities nor war-torn countries. By choosing a MiaDonna lab-grown diamond, you in turn, support diamond mining communities and build a safer, peaceful future for these individuals.
Lab-grown diamonds are 100% real diamonds. They're chemically, optically, and physically identical to earth-mined diamonds.
Lab-grown diamonds are priced up to 40% less than mined diamonds and come free of any humanitarian and or environmental abuse.
Lab-grown diamonds have resale value. Lab-grown diamonds contain the same features as mined diamonds when considered for resale value, meaning your MiaDonna diamond would be just as profitable for resale as a mined diamond.
As if stunning, sustainably-made diamonds weren't enough, MiaDonna donates a portion of every purchase to their foundation The Greener Diamond. These funds support educational, mentorship, agricultural, and urgent relief programs in diamond mining communities to further the mission on which MiaDonna was founded.
Ready to see MiaDonna's stunning lab-grown diamonds for yourself? There's a ton of beauty to shop on their site so we thought we'd get you started with a collection of our favorite conflict-free engagement rings!
21 Swoon-Worthy Conflict-Free Engagement Rings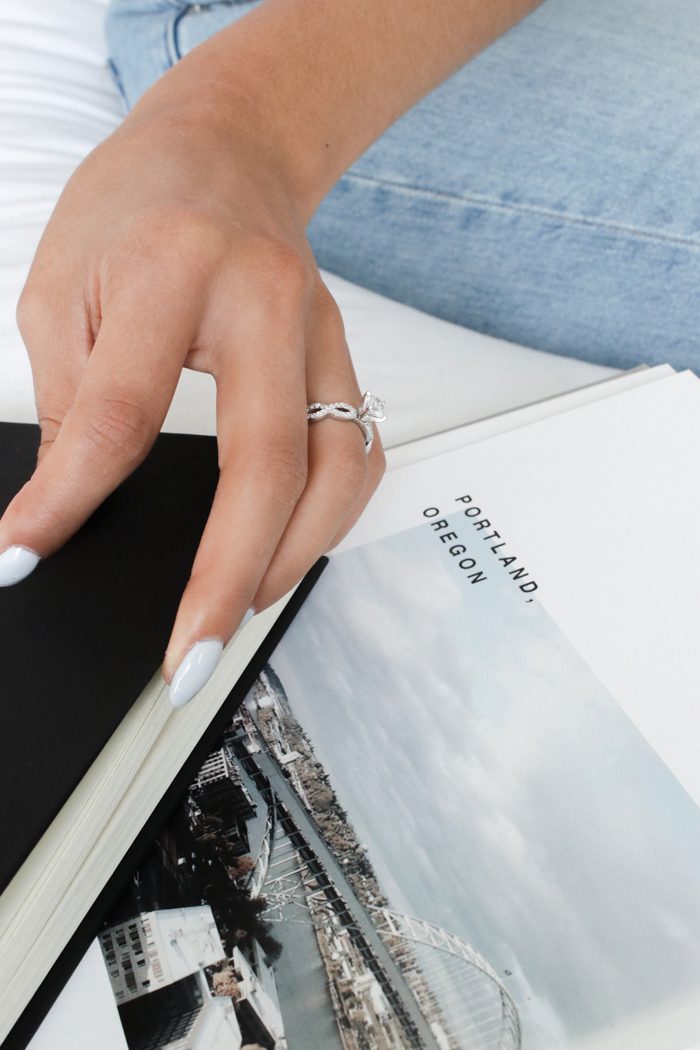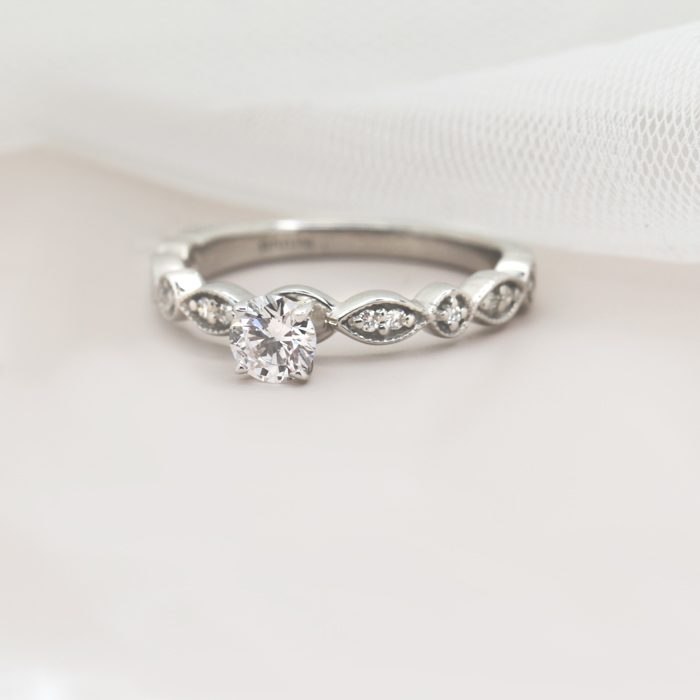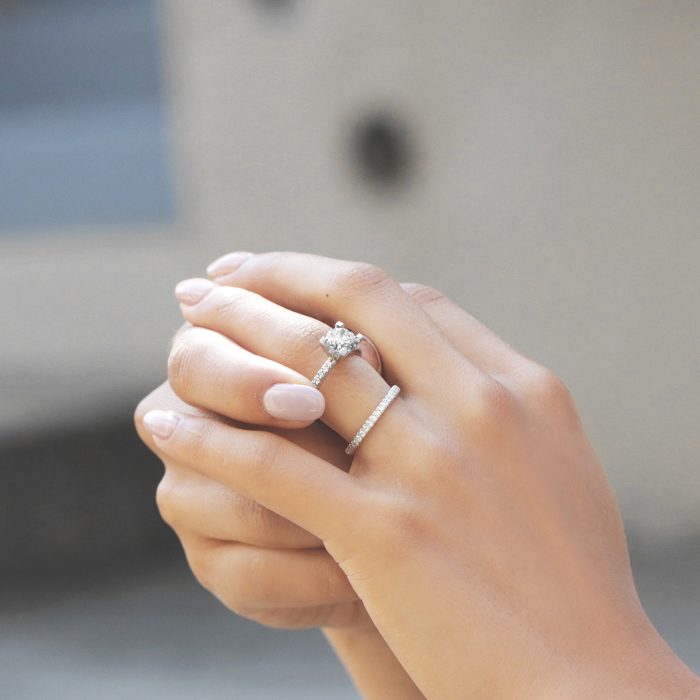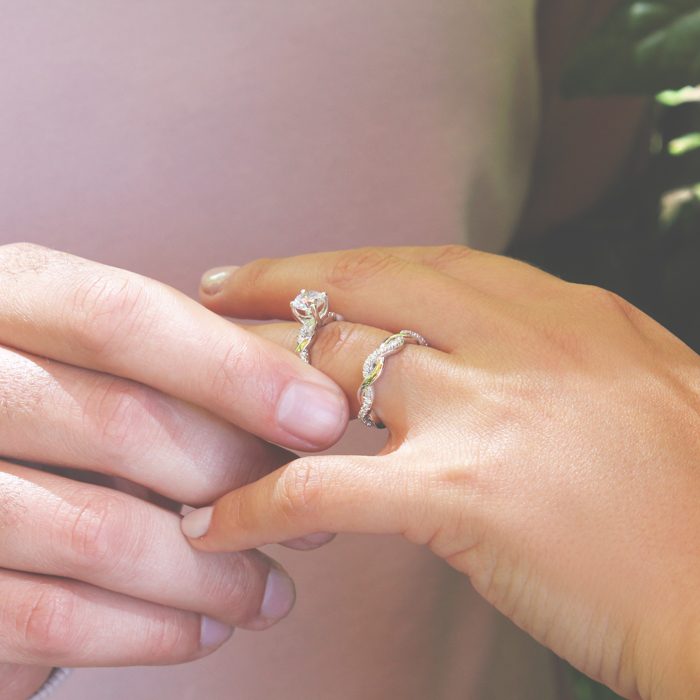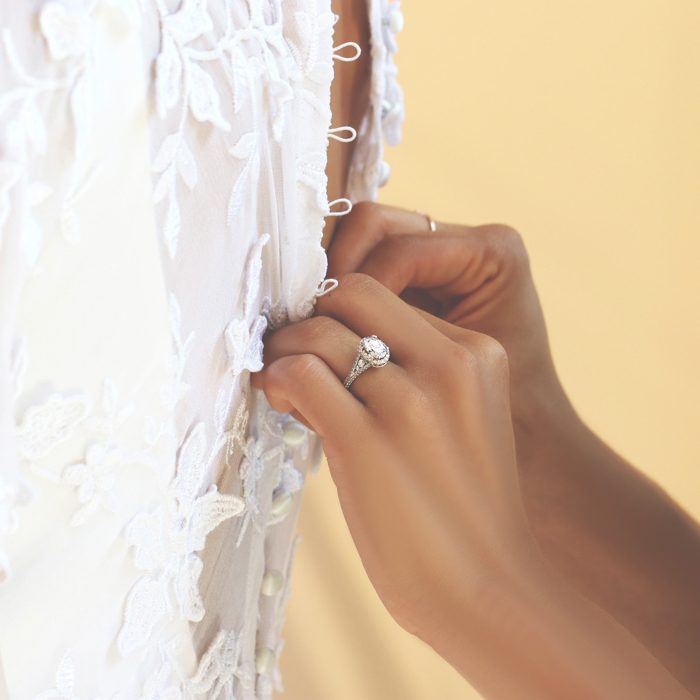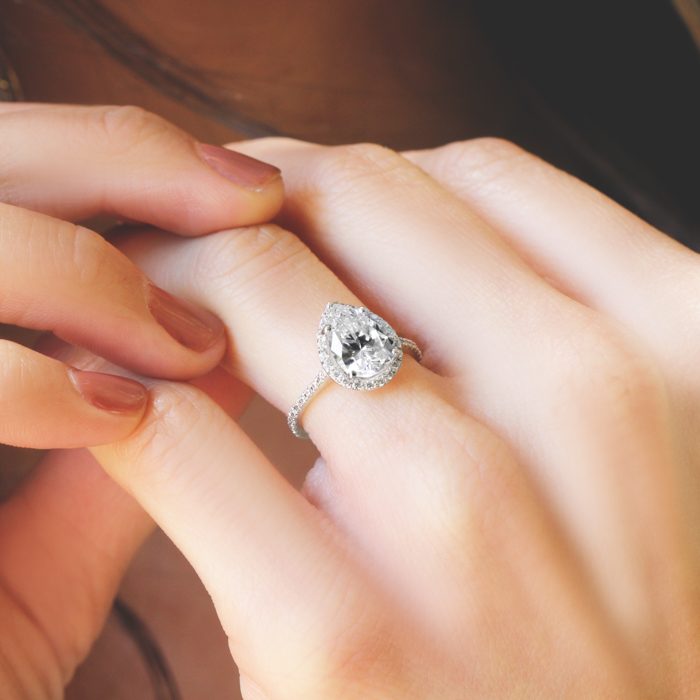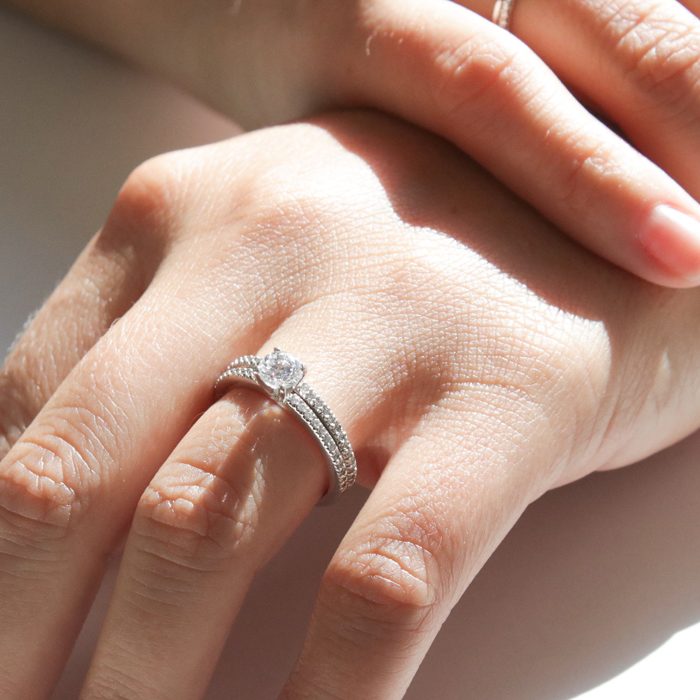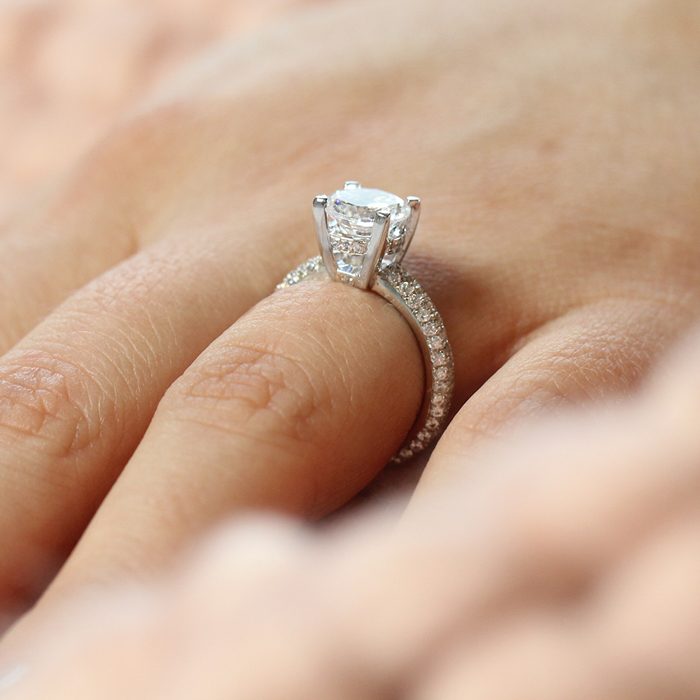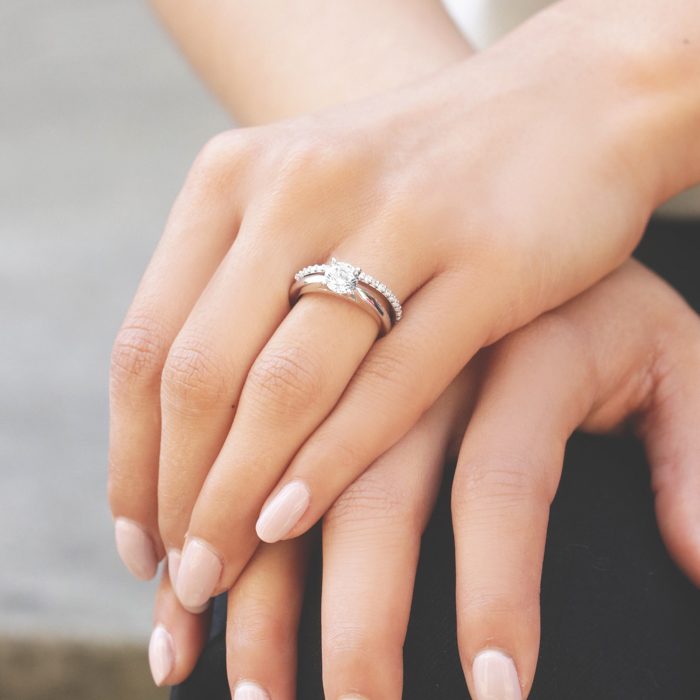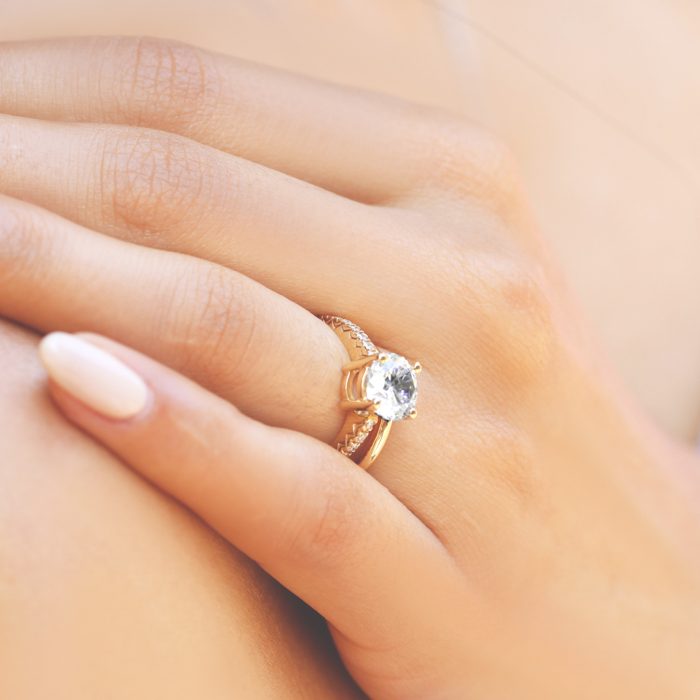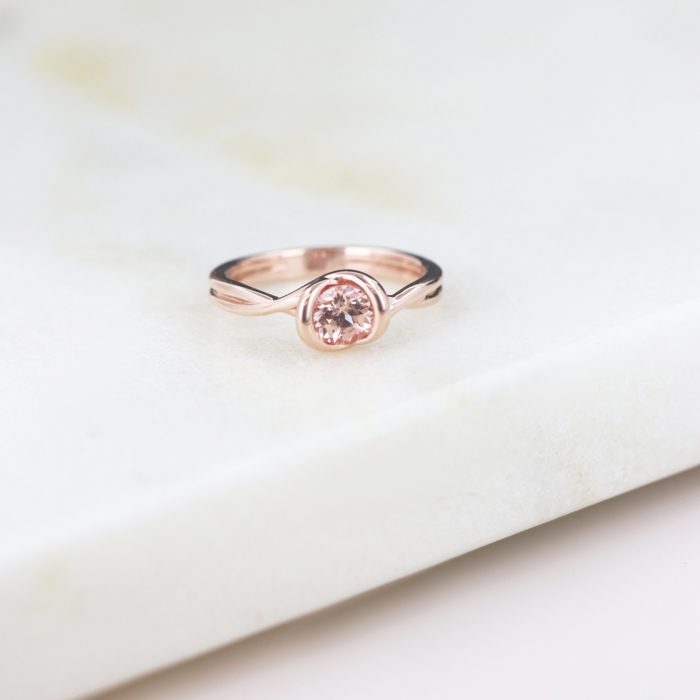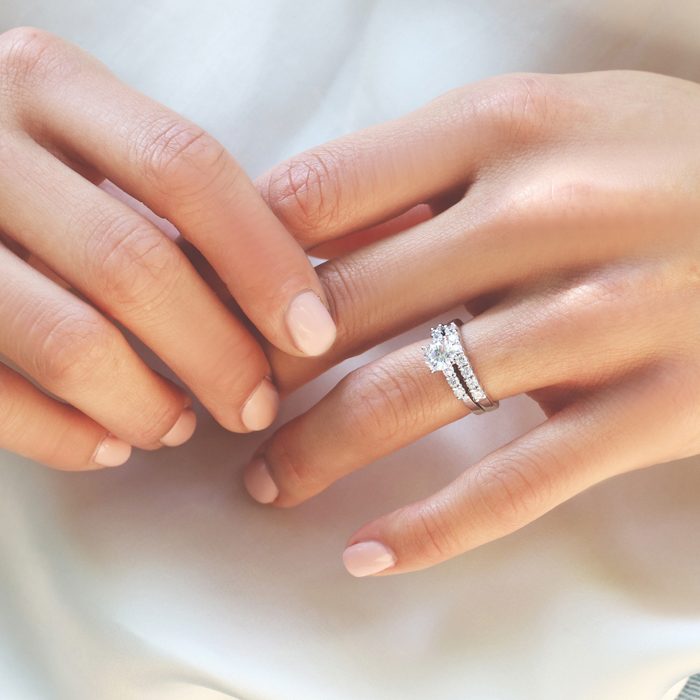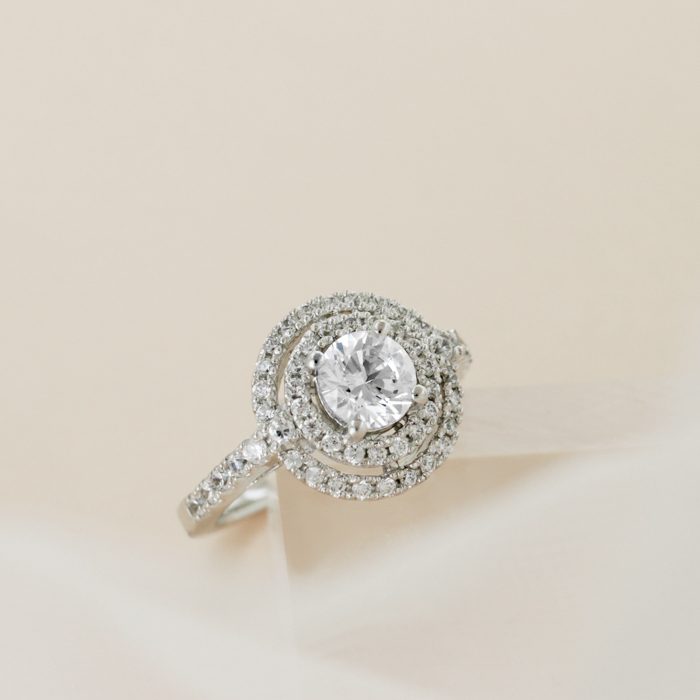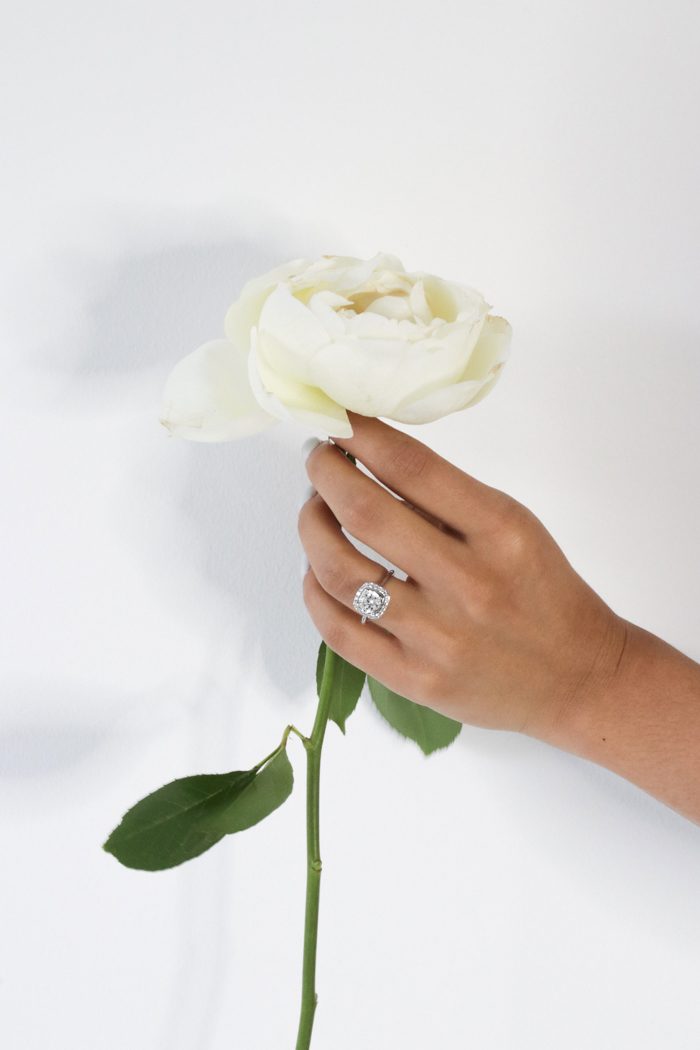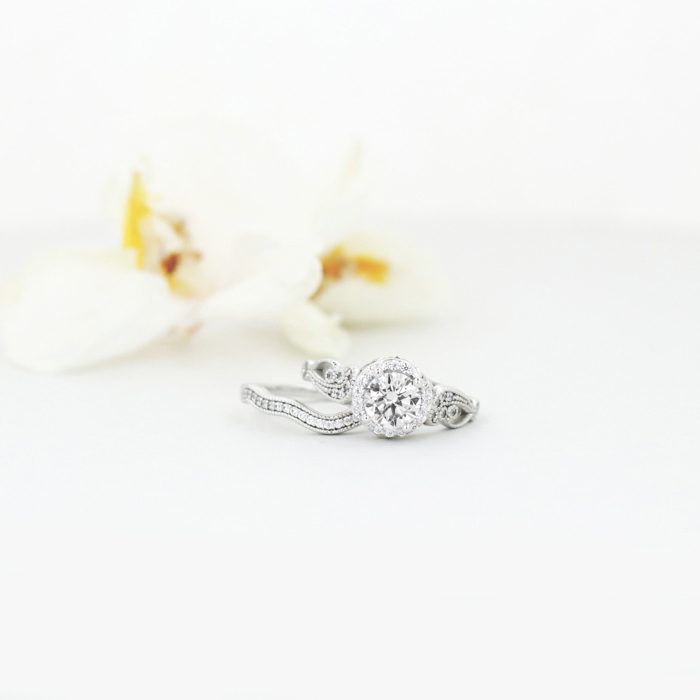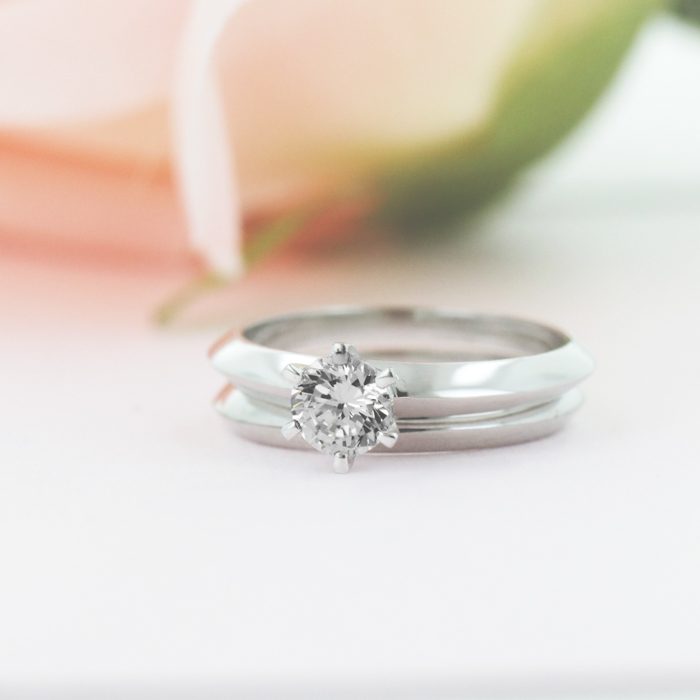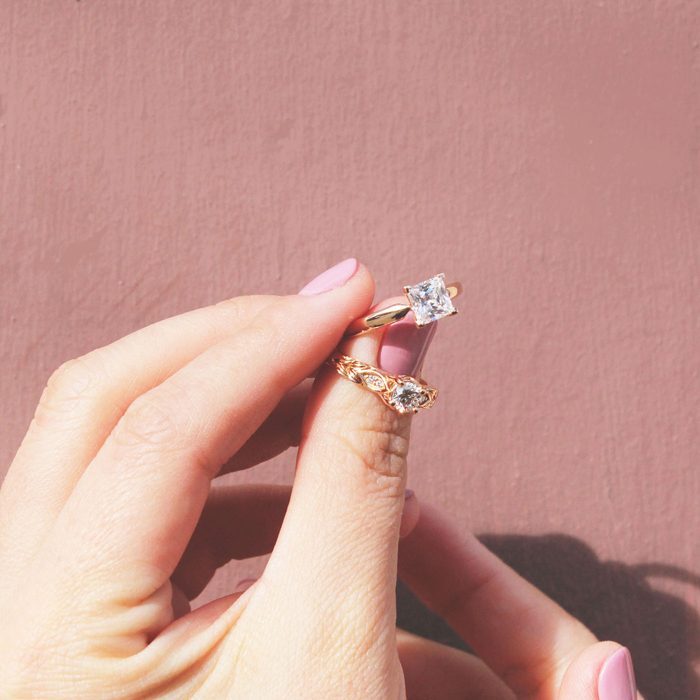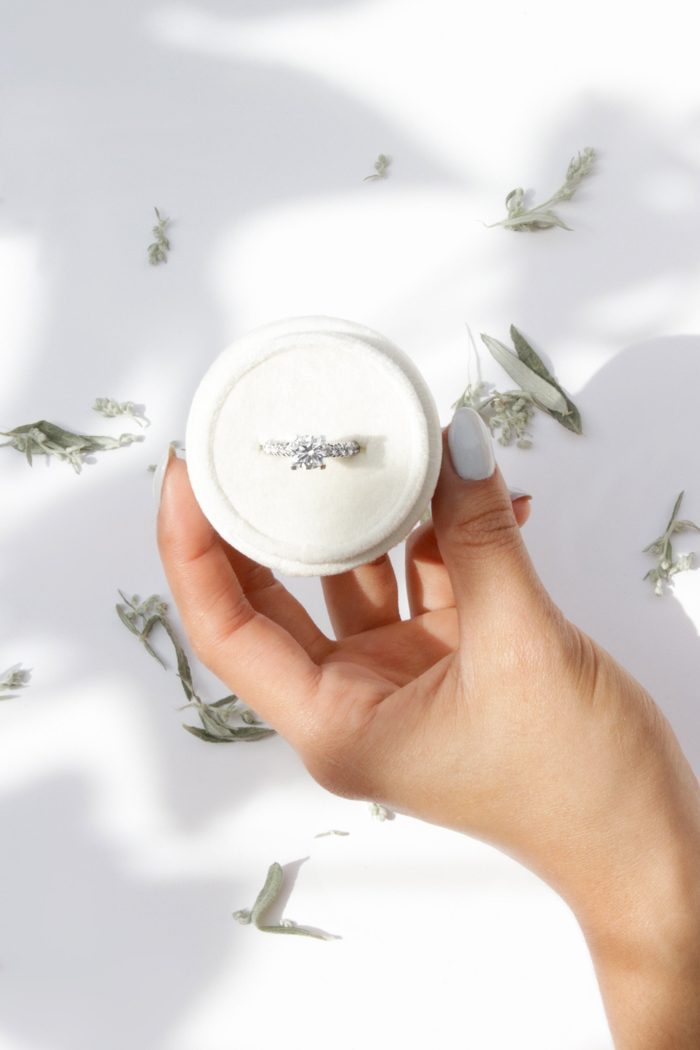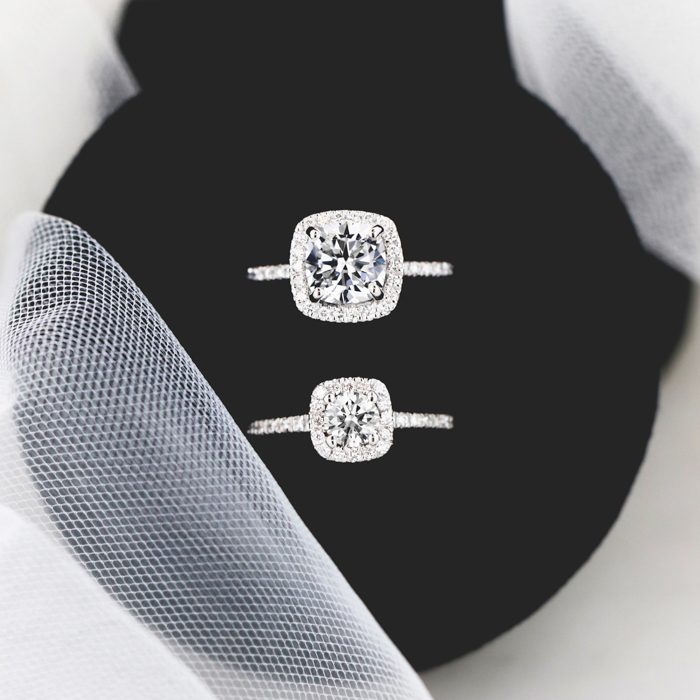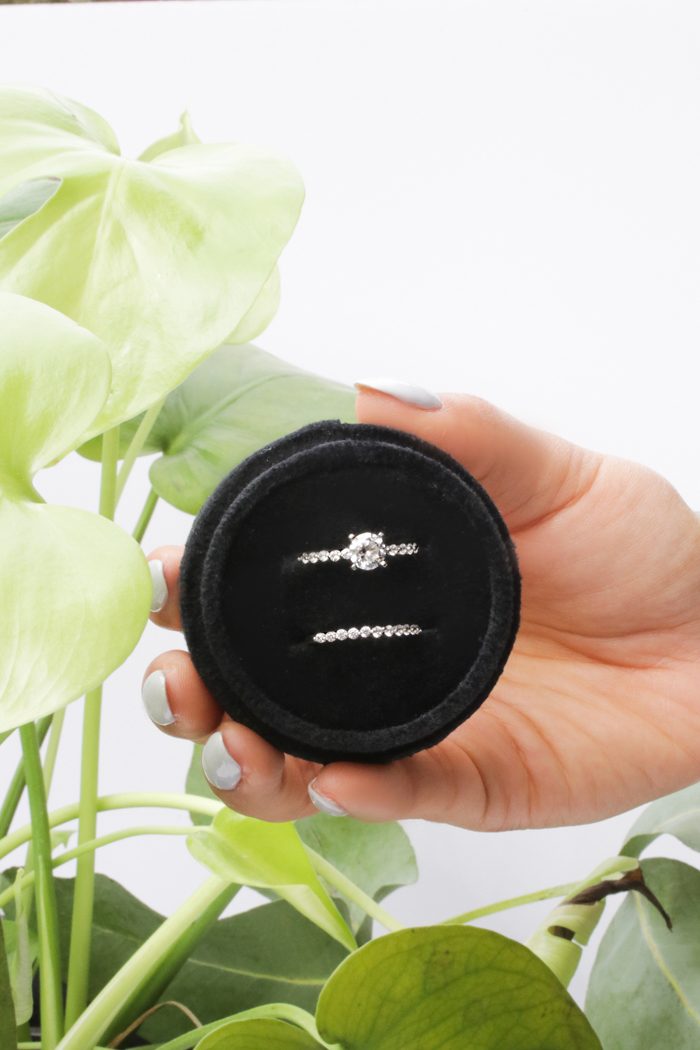 If you need to take a moment to dilate your eyes – we understand – these diamonds are spectacularly bright! In case you were hoping to get one of these stunners on your finger in person, MiaDonna offers a Home Try-On Program which allows you to see your favorite styles on your own hand, with your own eyes. Don't see exactly what you're looking for? Not to worry! MiaDonna's custom design services make it easy to turn your vision into reality. Whether it be the dream engagement ring, wedding bands, or accessories, they can help you make exactly what you want complete with conflict-free diamonds. So what are you waiting for? Shop now!