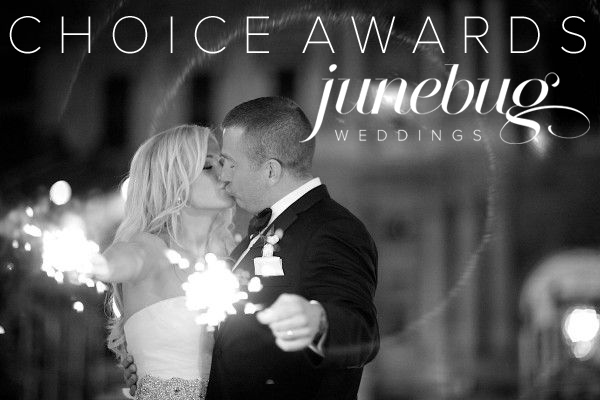 Photo by Sarah DiCicco Photography
We've been planning something big for the beginning of 2015, and are over the moon to finally be sharing the news! In years past, we've put together blog posts for our favorite weddings, but we have yet to give out awards or compile a full collection of our favorites. This year will mark the first of our Junebug Weddings Choice Awards, and we can't wait to celebrate some of the most beautiful, artistic, and influential moments from 2014.
All winners will receive a winner's badge, as well as placement in our 2014 Junebug Weddings Choice Awards e-magazine, which will hit the internet on January 5th.
If you or someone you know has done some fantastic work in the past year, N O M I N A T E! We will be accepting nominations until December 15th for the following categories:
Best Wedding
Best Elopement
Best Bridal Style
Best Bridal Hair and Makeup
Best Wedding Party Style
Best Groom Style
Best Floral Design
Best Bouquet
Best Boutonniere
Best Ceremony
Best Reception
Best Table Decor
Best Wedding Cake
Best Moment
Best Wedding Video
View the Official Rules & Nominate someone worthy today!