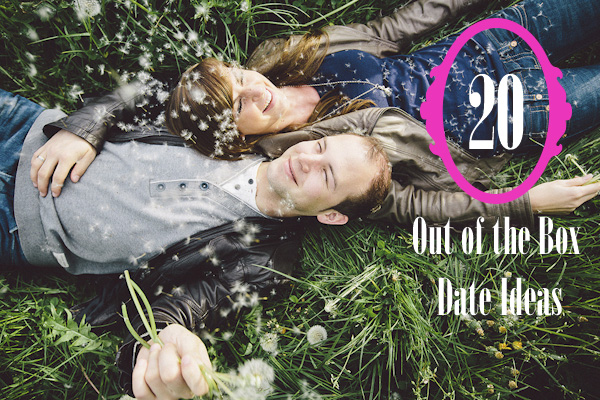 Photo by Cornelia Lietz Hochzeitsreportagen
Whether you're planning something special for your anniversary, or just want to keep life interesting, we've compiled 20 date ideas to inspire you to create a date that you and your partner are bound to love! Check out our list, and leave a comment below with your own favorite date idea!
1. Picnic in the park
Pack a blanket and your favorite bottle of wine for a lazy day of people watching and enjoying time outside.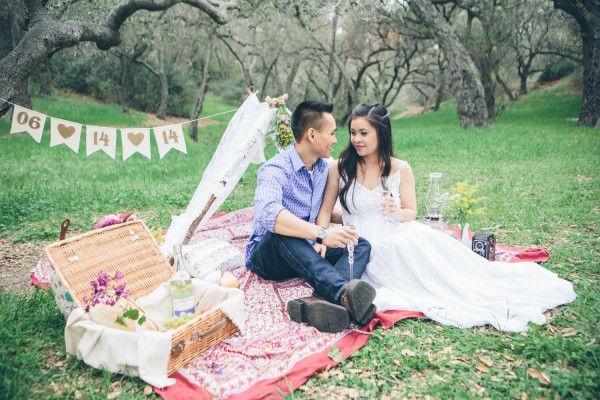 Photo by Thomas Pellicer
2. Horseback Riding
Hit a trail on horseback for a laid back afternoon.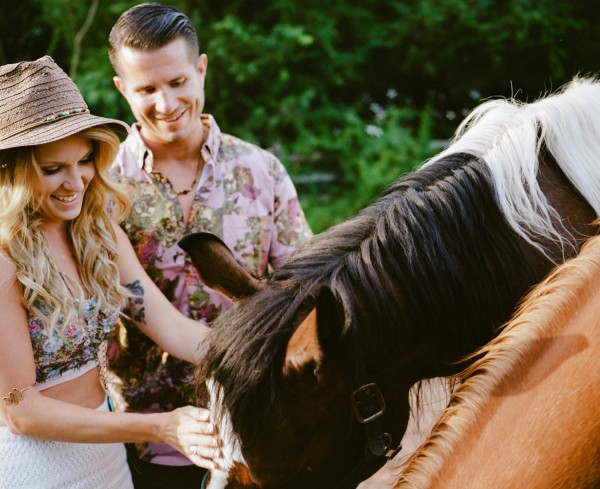 Photo by Ash Imagery
3. County Fair
A trip to the fair is a great excuse to eat fried food and act like a kid!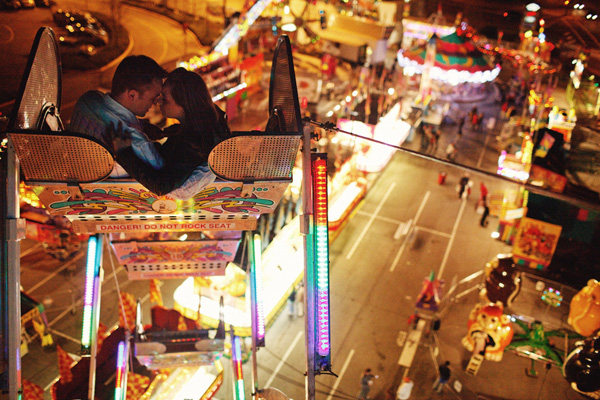 Photo by Michael Wachniak
4. Exercise together
Go on a jog or take a yoga class together. Bonus points if you can incorporate your pet like these two!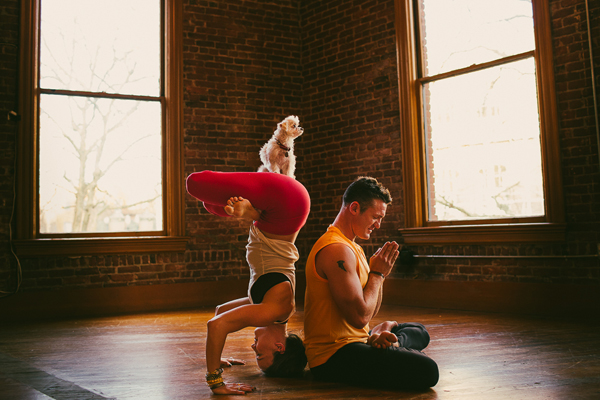 Photo by Daniel Stark Photography
5. Board Game Night
Great for couples with a competitive edge, board game nights are inexpensive, provide hours of entertainment, and don't even require a change out of your pajamas!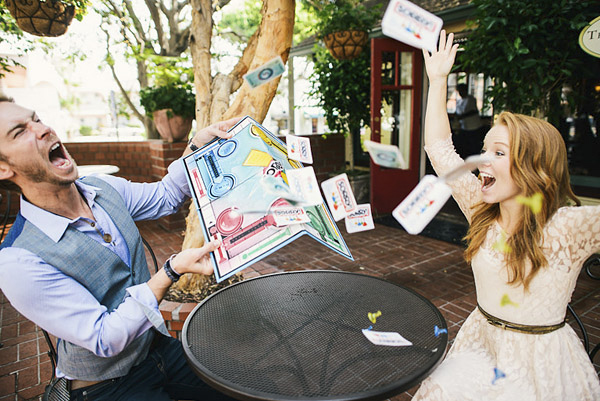 Photo by Ken Kienow
6. Canoeing
Rent a kayak or canoe for a few peaceful hours on the water alone with your special someone.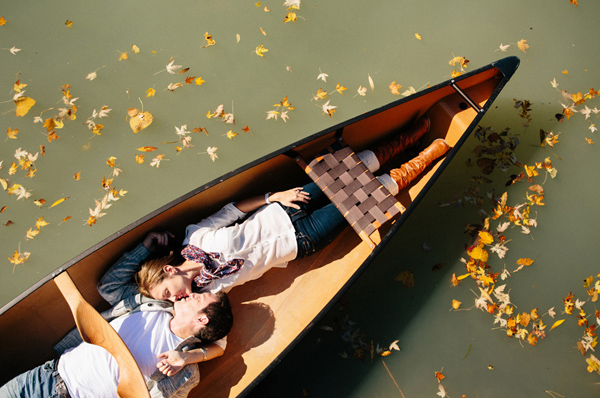 Photo by Taylor Lord Photography
7. Bike ride
Get some fresh air by breezing through your city's streets on bicycle. If you want to try something unique, rent a tandem!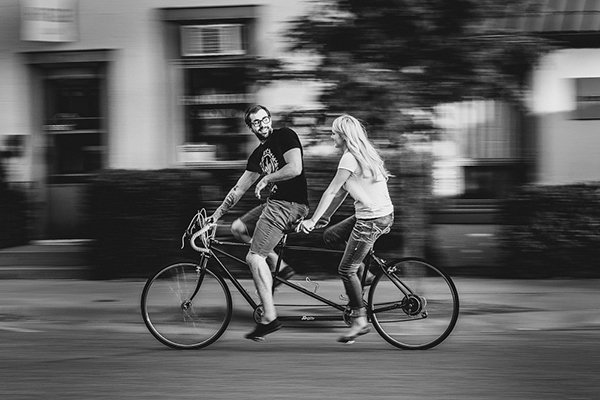 Photo by Gleason Photography
8. Have a water gun war
Get playful and cool down on a hot summer day with a couple of Super Soakers!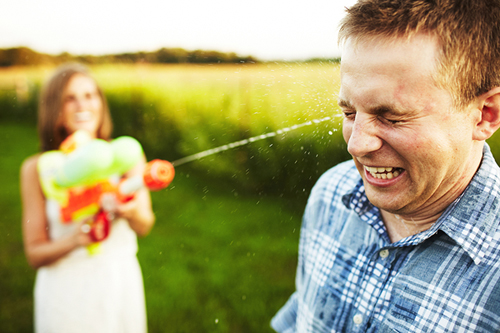 Photo by Spencer Combs
9. Splurge on a weekend trip
Surprise your partner with plane tickets for a spur of the moment weekend trip! (Be sure their schedule is open before you book)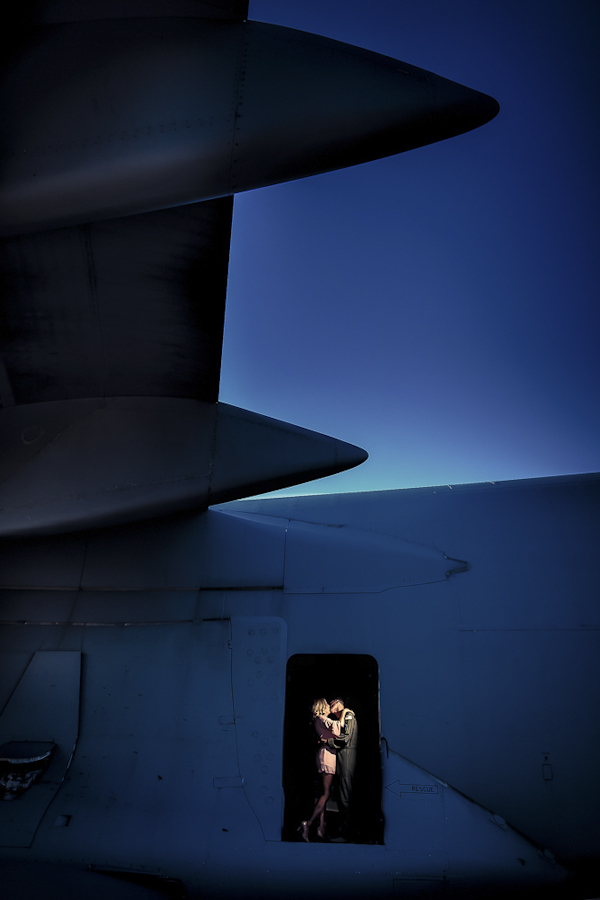 Photo by Raheel Gauba of Fia Forever Photography
10. Act like tourists
Don't have the time or money to travel the world? Spend a day exploring your own city like a tourist, and be sure to take lots of pictures!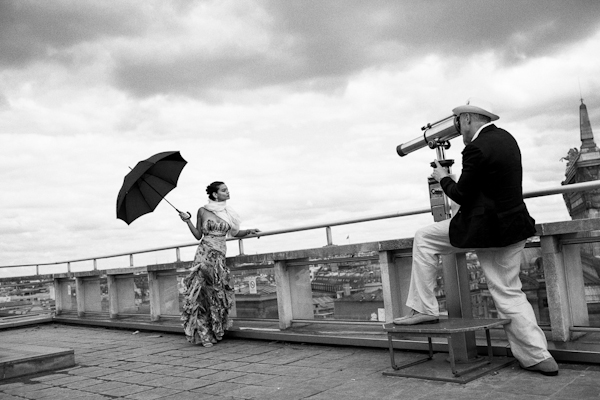 Photo by Adagion Studio
11. Get caricatures
Have a street artist draw caricatures of the two of you to be whimsically displayed in your home!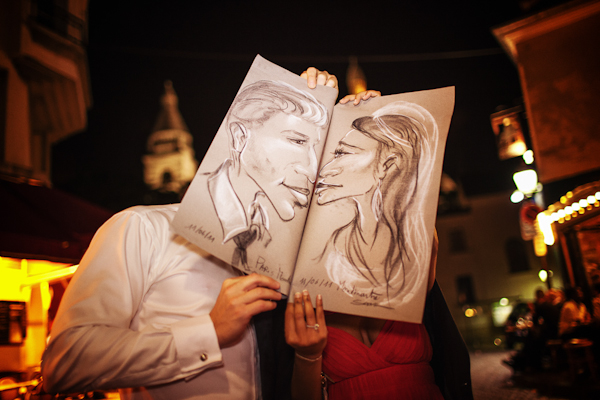 Photo by Adagion Studio
12. Walk a dog
If you don't have a pup of your own, borrow a friend's, or volunteer together at your local animal shelter!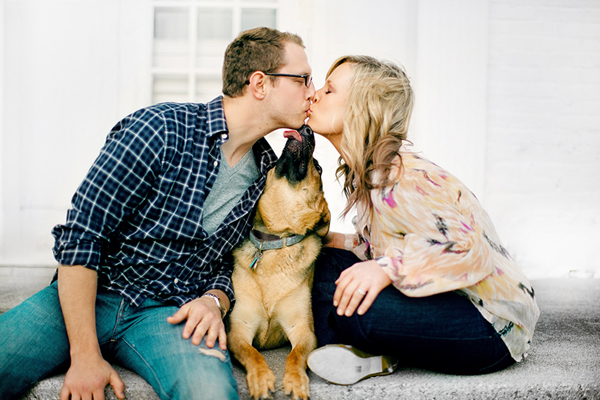 Photo by Amanda Wilcher of Amanda Wilcher Photographers
13. Spend time outdoors
Climb a tree, take a hike, and enjoy each other's company while getting some fresh air.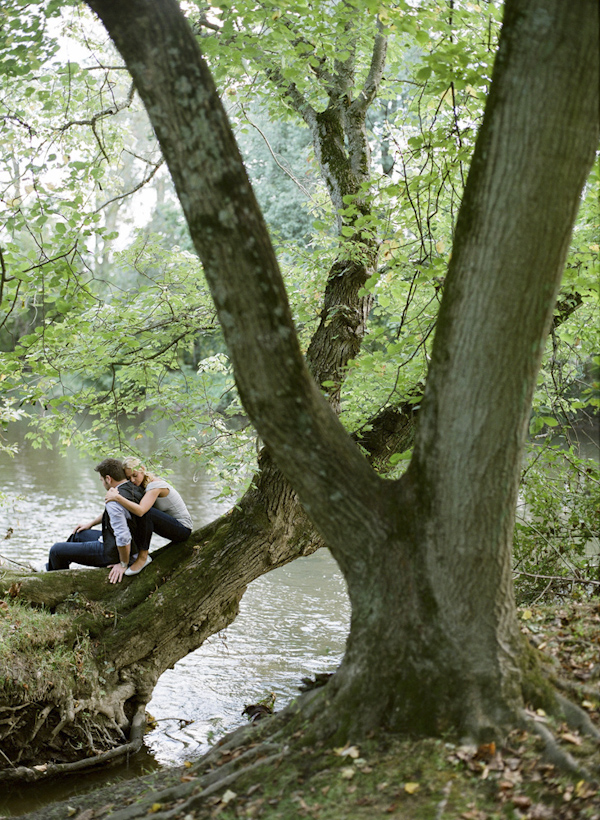 Photo by Ash Imagery
14. Go Rollerskating
Take it to the next level by dressing in sweat bands and 70's attire as you zoom through a park or your neighborhood in a pair of super cool rollerskates.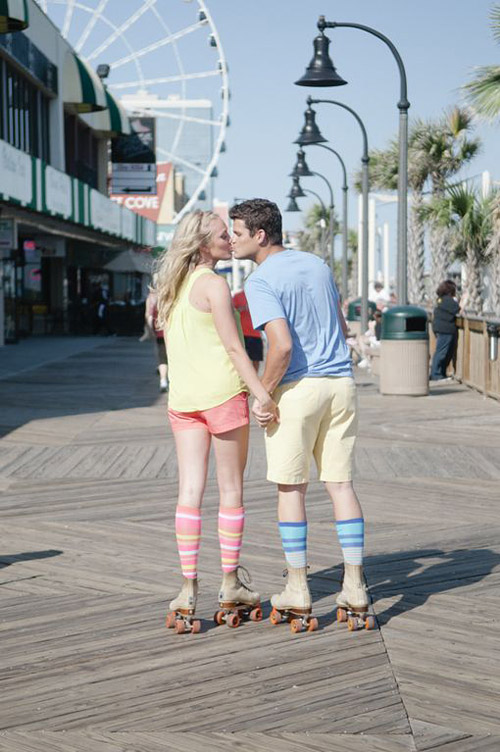 Photo by Ricki Ford
15. Take a Scenic Flight
Check out the aerial view of your favorite city by taking a scenic flight. Be sure to check Groupon for deals in your area!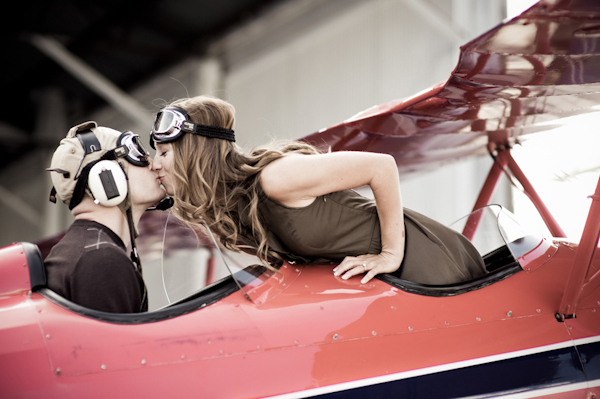 Photo by KLK Photography
16. Visit a Library
Make your inner nerd grin by spending your day together with your noses in books.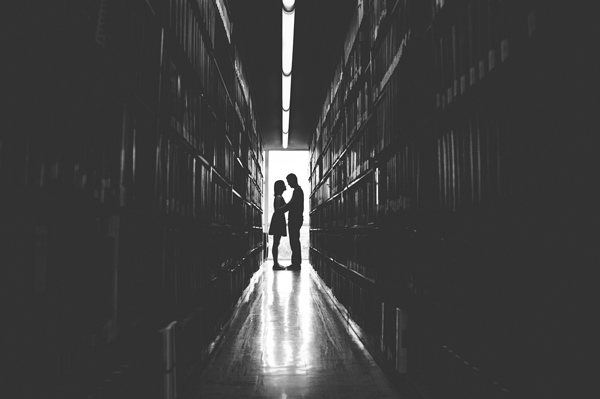 Photo by Scobey Photography
17. Visit a Farm
Learn how to milk a cow and take home some fresh produce!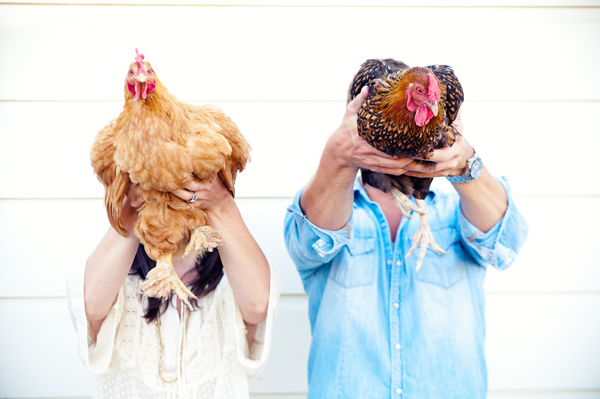 Photo by Lauren Belknap of Callaway Gable
18. Browse through a record store
A perfect date for music lovers!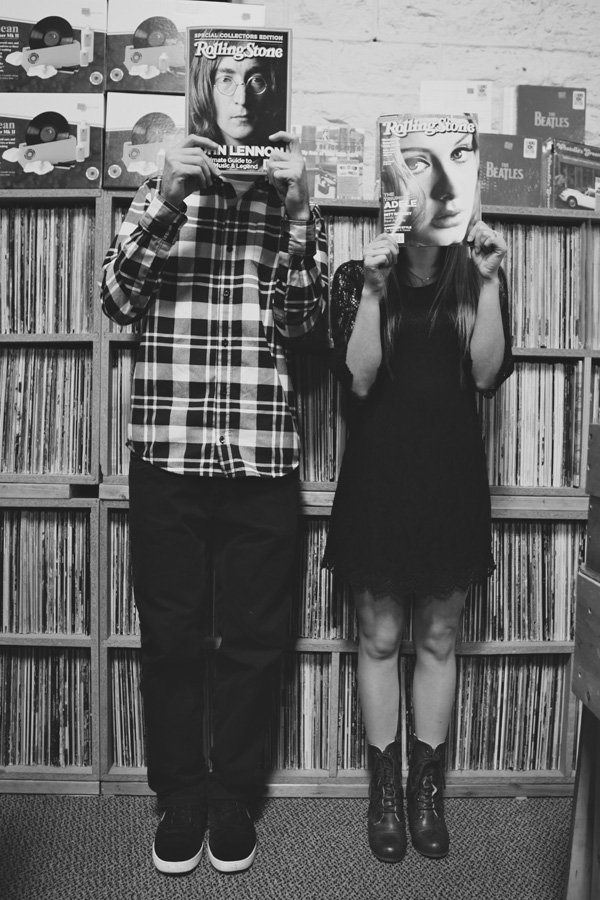 Photo by DWJ Studio
19. Go to a football tailgate
Even if you don't plan on going to the actual game, tailgates are fun and festive! Dress up in game-day gear, grill out, and sip your favorite brew while laughing at outrageous body paint on crazy fans.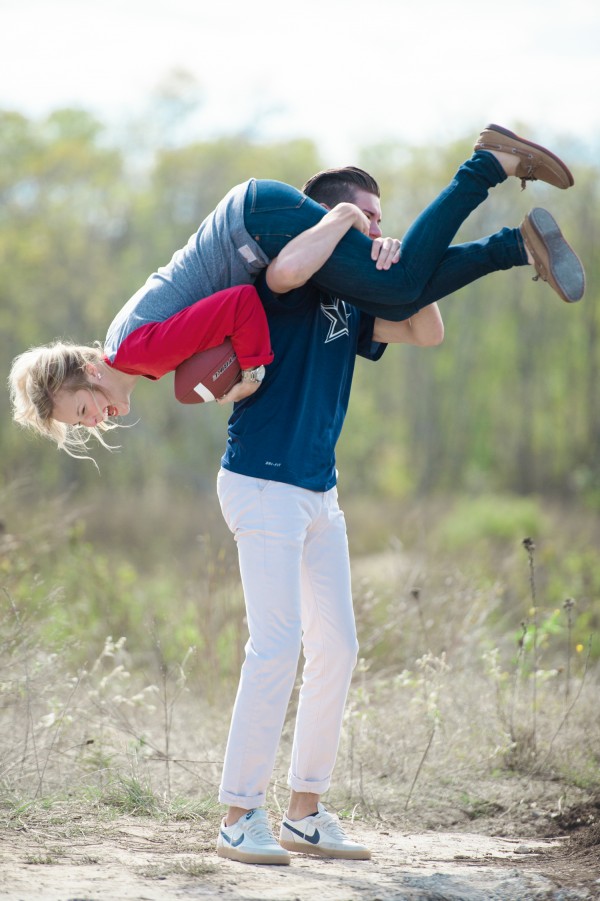 Photo by Matthew Moore Photography
20. Recreate your first date.
Laugh about how nervous you were and bask in nostalgia as you think of how far you've come since date #1.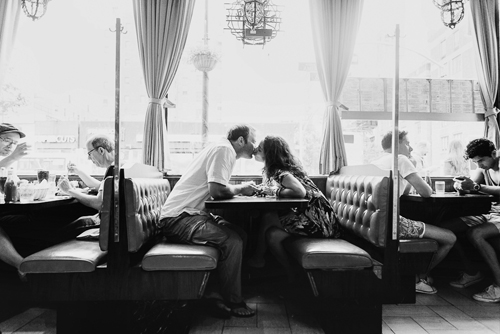 Photo by Heather Waksa Photography
Don't forget to comment below with your own favorite date idea, and check out this Vancouver by Bike Engagement Photo Shoot for more date inspiration!