Today's country wedding is so charming, colorful,and downright fun that it has me wishing I'd been there. Inspired by her gorgeous flapper style dress, Melissa and James planned a wedding day reminiscent of a rural 1920s celebration, requesting that everyone come in their "Sunday best". The end result, beautifully captured by Fresh In Love Photography, could not have been any sweeter!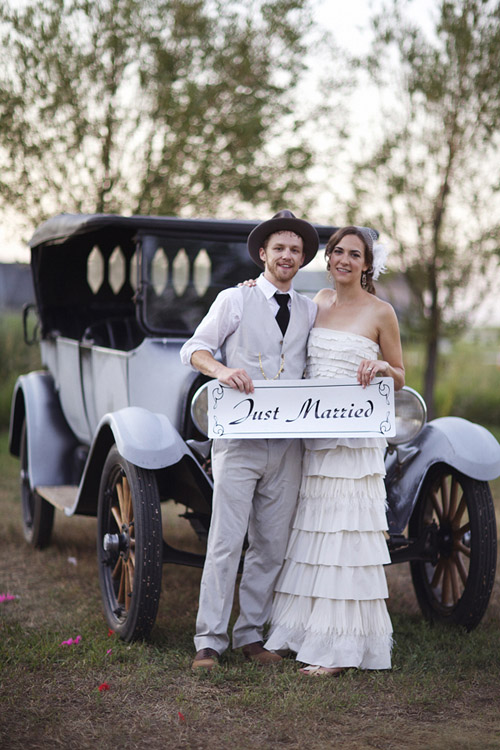 The Couple: Melissa and James
The Wedding: 6.18.11 – Pastures of Plenty Farm – Boulder, CO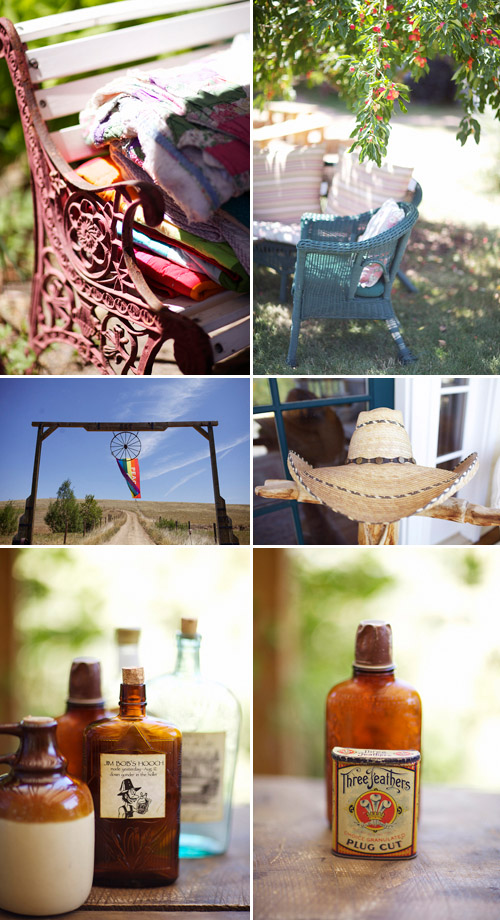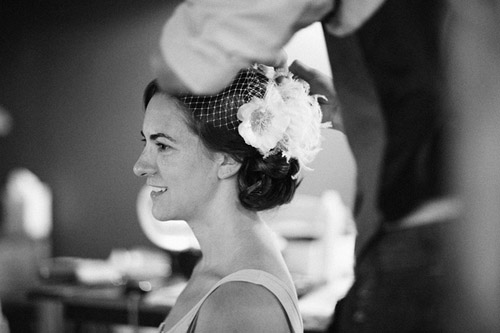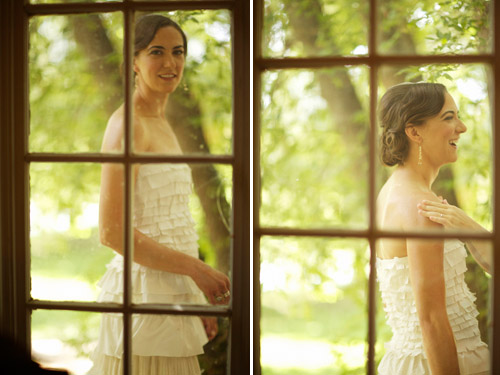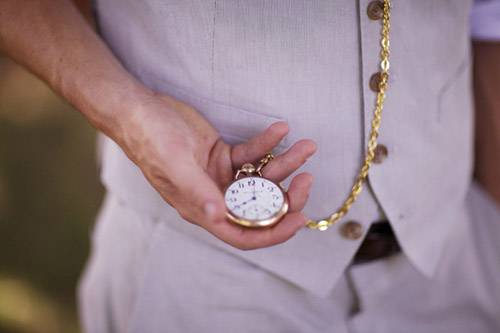 What three adjectives best describe your wedding? 1920s, Rural and Sunday-Best
What was your wedding color palette? Pink and yellow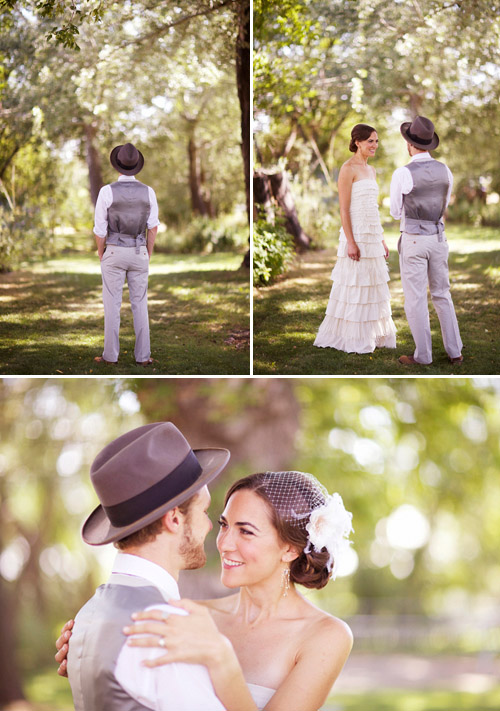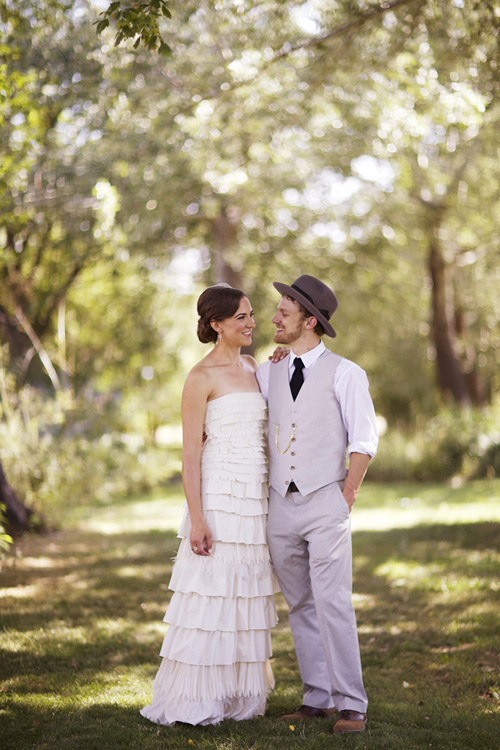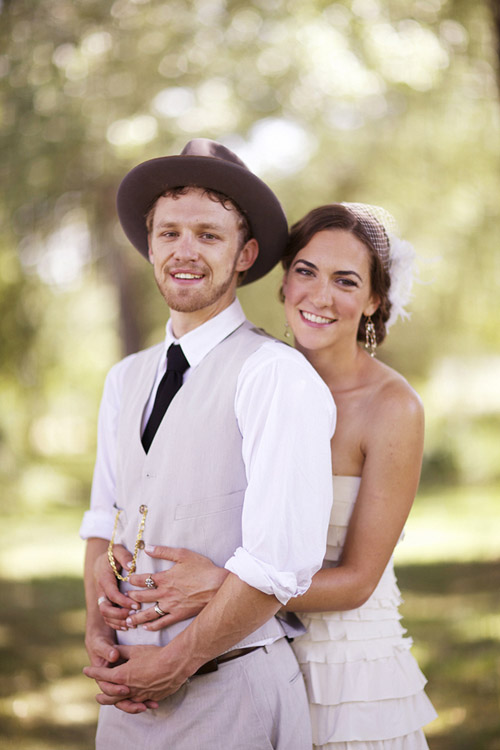 What inspired your personal wedding style, and how did you incorporate your style and personalities into your big day? My wedding dress inspired the 1920s theme. We also thought it might be fun and a little different for everyone to match the theme, so we asked people to come in "1920s rural Sunday best". We really wanted everyone to eat well, drink plenty and have a lot of fun in a beautiful, but casual setting. It was a blast! We were really drawn to this particular venue because the food and almost all of the flowers were local, so it was a farm to table and farm to bouquet concept. I absolutely love sunflowers, so they were the main feature of the decor. Plus, August is sunflower season in Boulder! We realized after setting the wedding date that it was set on the eve of a full moon, which made the night quite lovely.
We added a lot of our own touches to the celebration to make it more personal. James wore his great-grandfather's hat and I wore my great-grandfather's pocket watch, which were both from the 1920s. My "something old" was my god-grandmother's opal ring and my wedding band was melted down from my maternal grandmother and mother's engagement rings. The croquet set, beautiful old bottles used for the centerpieces, vintage camera, and props for the photo booth came from my mom. James's heritage is Danish so his grandmother made the Kransekage, which is a Danish celebration cake. It even traveled from Texas in her suitcase!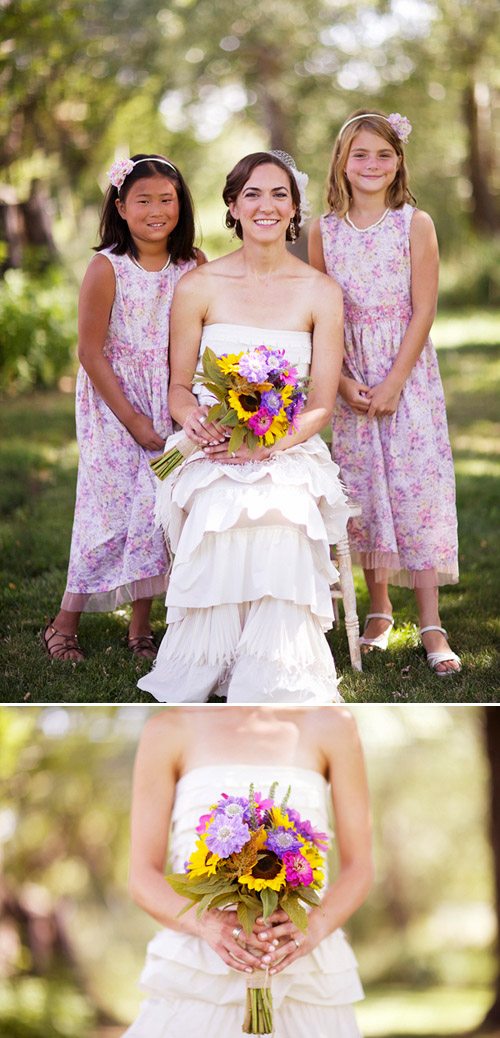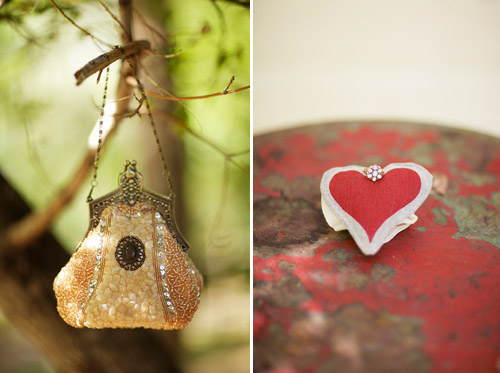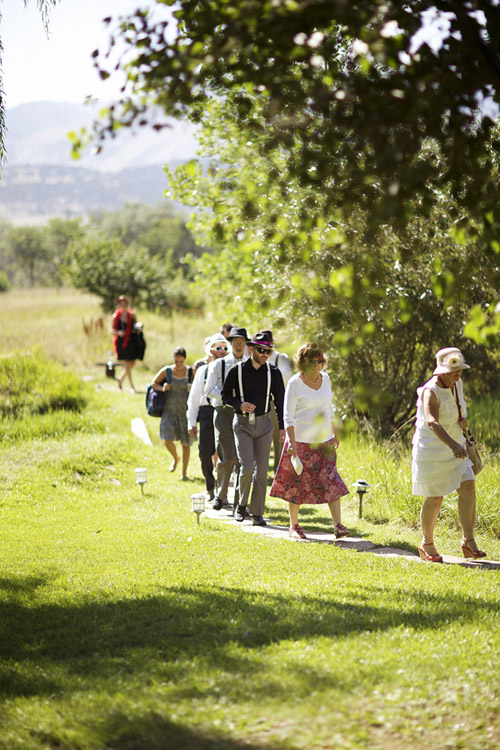 Looking back, what are the moments, decisions or memories that you love the most about your wedding? My favorite memory of our day was looking into James's beautiful blue eyes as he said his vows to me. It truly felt like it was just he and I standing there – and not surrounded by our 100 plus closest friends and family! As he said his vows, I felt his love for me was tangible and just knew that our love was truly something special.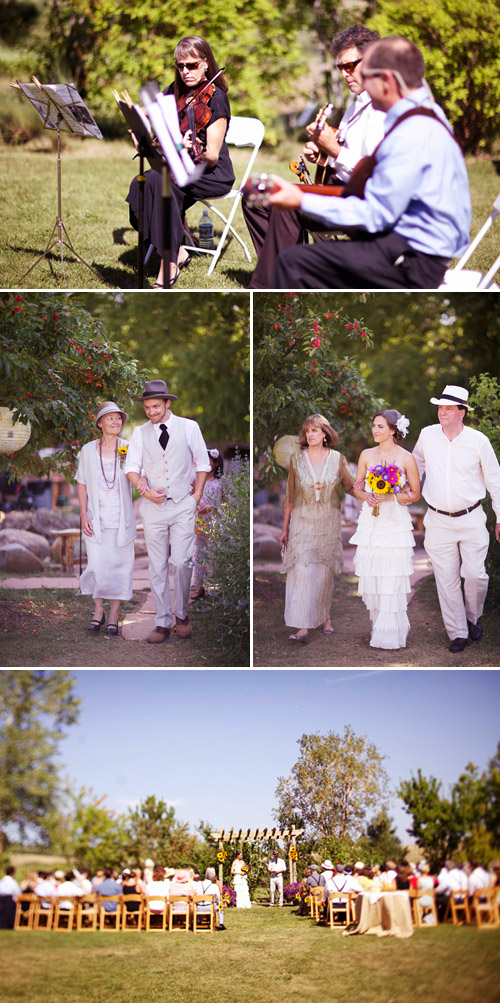 What piece of advice would you give to a bride planning her wedding today? I believe the more personal touches the couple adds to their wedding, the better. They dont need to be big and over the top. In fact, I find its the little things that the couple has added to be the best. Items or decorations that show more of the couples personality are always fun to see.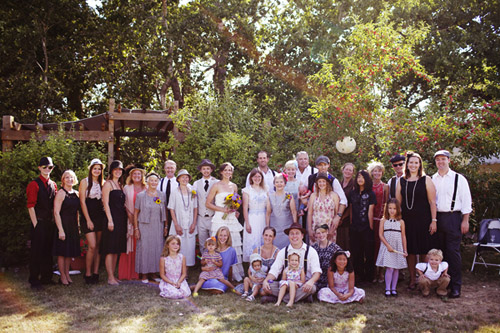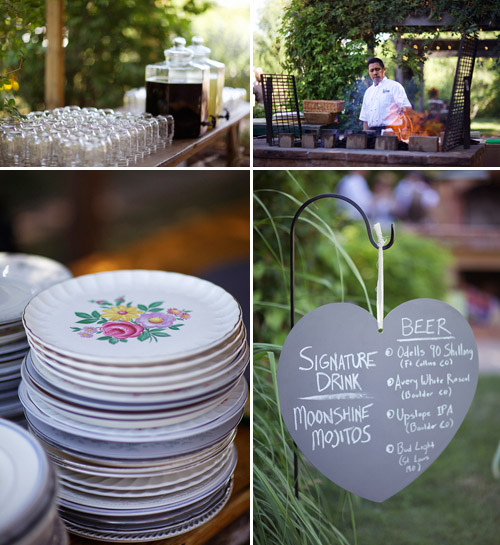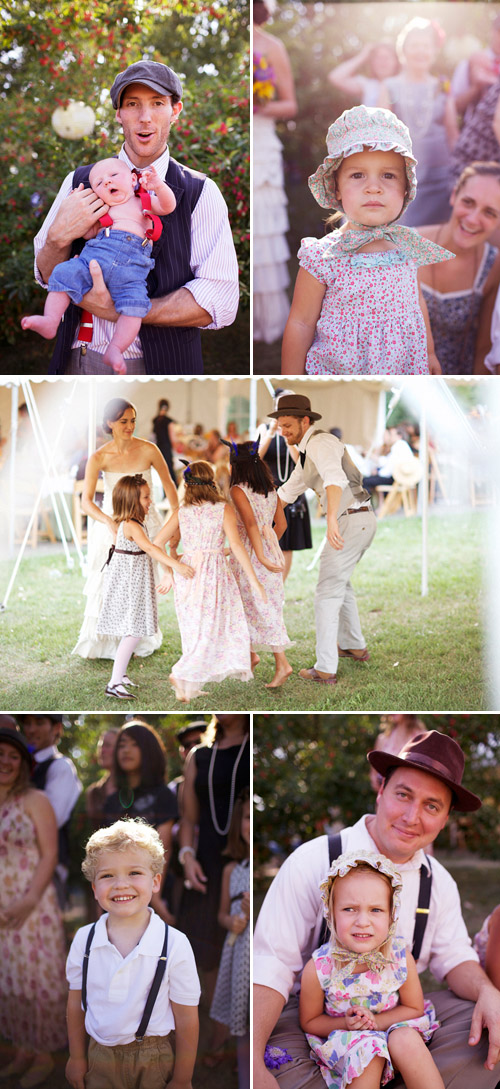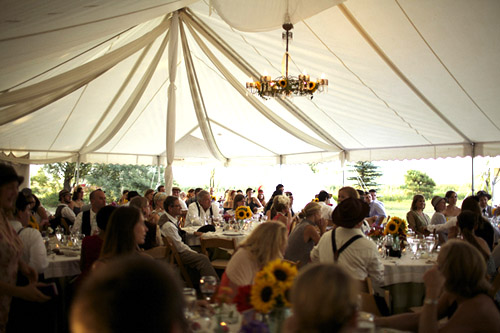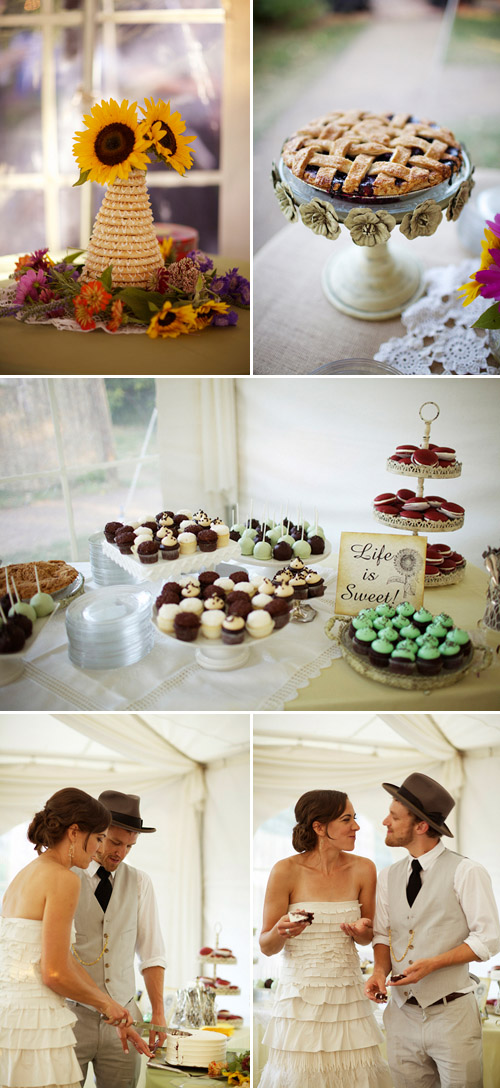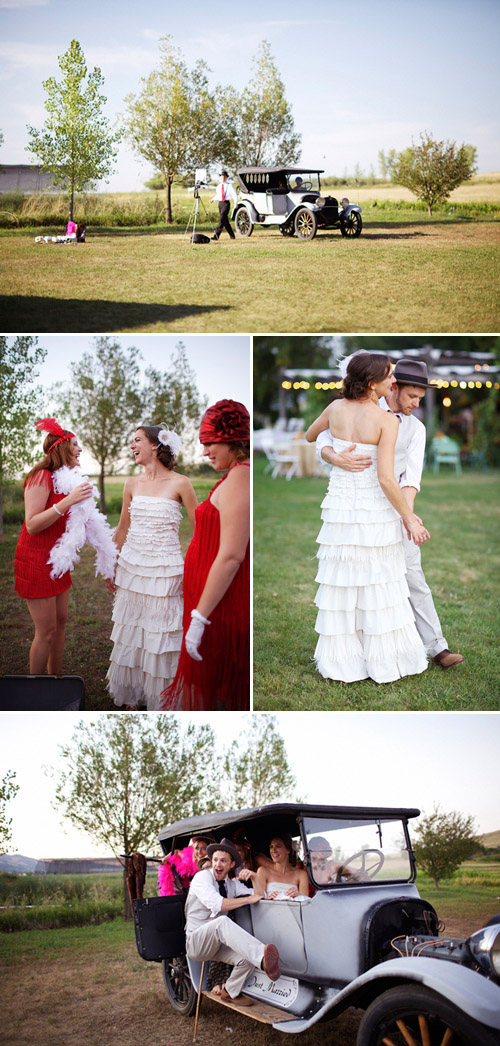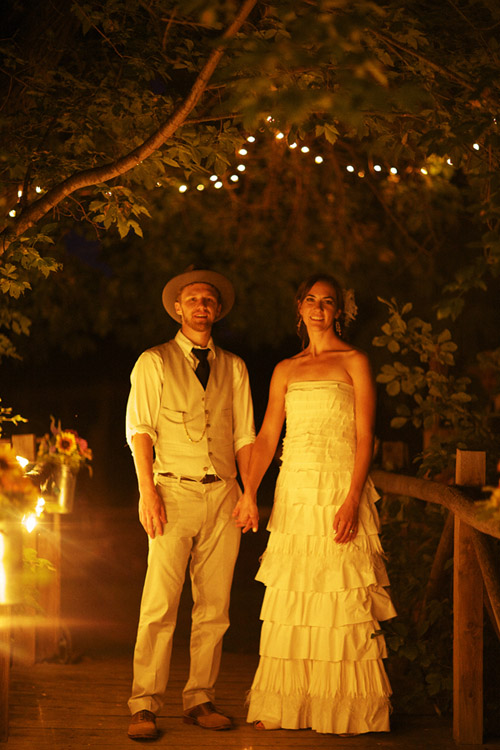 The Wedding Team:
Photographer: Melissa – Fresh In Love Photography
Event Planner: Gabriele Sarbough
Ceremony/Reception Venue: Pastures of Plenty Farm
Catering: Big Bang Farm
Florist: Deana Hudston
Wedding Cake: Tee and Cakes
Wedding Dress: BCBG
Bridal Accessories: Veil and Headpieces – Sara Gabriel, Earrings – Angie Star
Hair and Make-up: Hair – Andres Mendoza, Make-up – Jessica Shinyeda
LIve Music: Sugar Loaf String Band
Favors: Fans with ribbons – Beau Coup
Rentals: All Events Rentals
Rings: Groom – Angie Star
Melissa and James, thank you so much for sharing your beautiful and personal wedding with us!
Readers, check out more fantastic wedding photography on our Photobug blog!