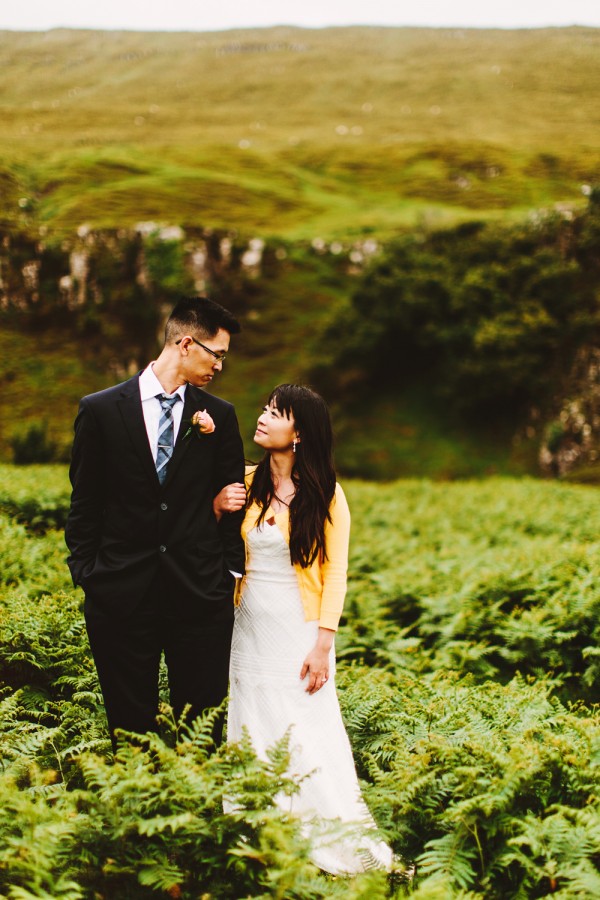 Hon and Matthew's Isle of Skye elopement was almost ruined due to inclement weather. Luckily, as they braved the wind and rain to get married as planned, the sun came out and they had the outdoor, intimate ceremony they both wanted. Photographer Pat Furey captured some breathtaking shots of the couple as they hiked hills overlooking the Faerie Glen to promise their lives to each other. Wanting their selected guests to always remember the time spent in the Scotland Highlands, Hon and Matthew gave their friends and family handcrafted wooden Highland coos to commemorate the trip.
The Couple:
Hon and Matthew
The Wedding:
Isle of Skye, Scotland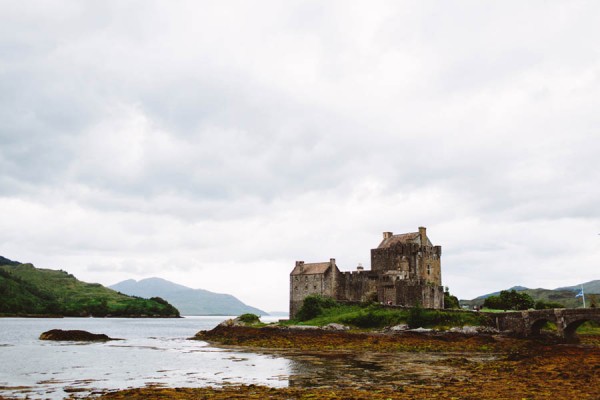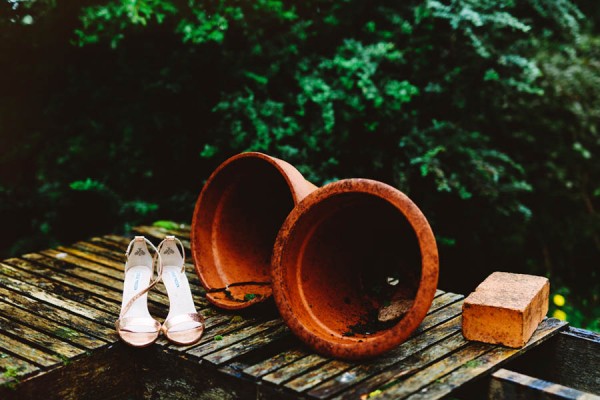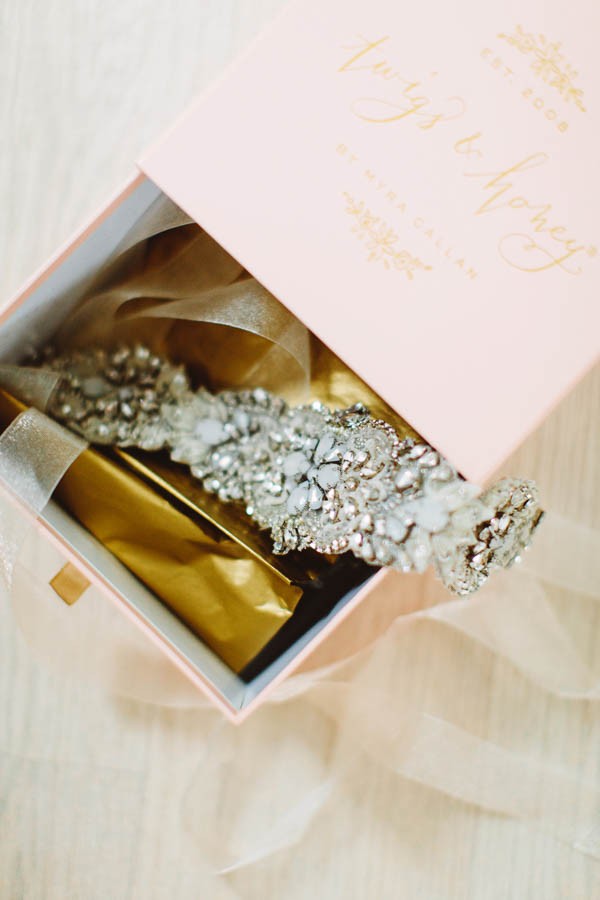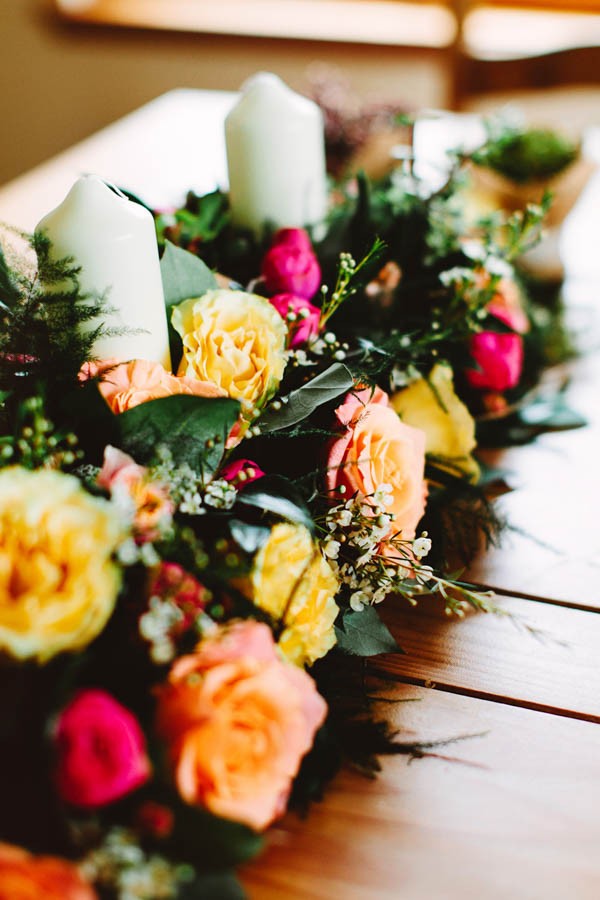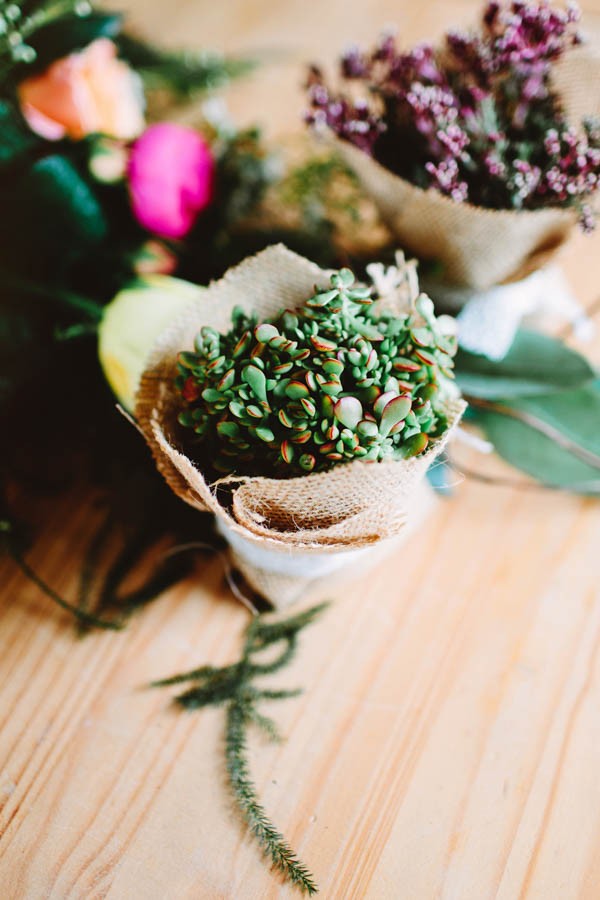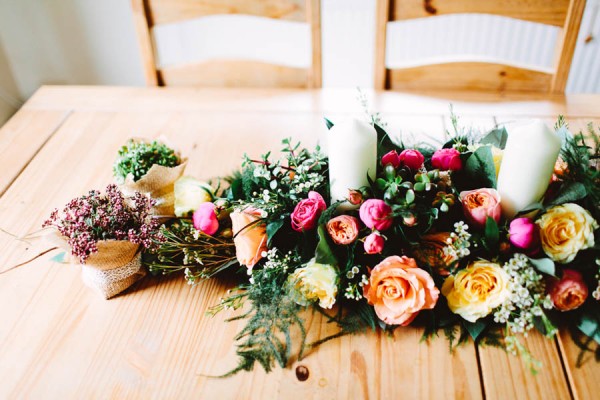 We worked with exceptional vendors and who were accommodating and understanding of the fact that we had to plan everything from 6,000 miles away. Through hundreds of emails and photo exchanges, we were able to have the wedding of our dreams.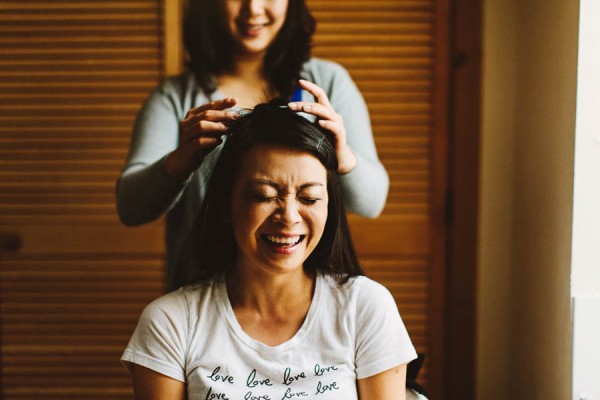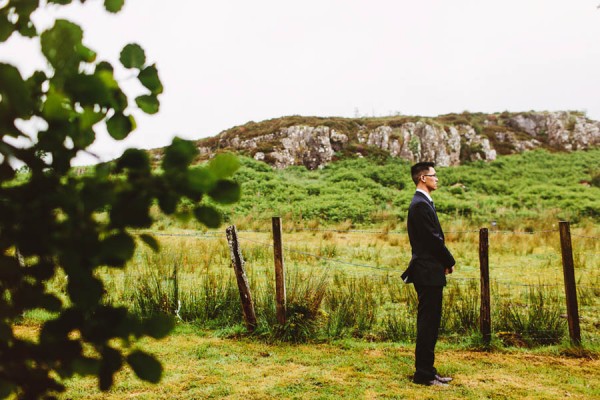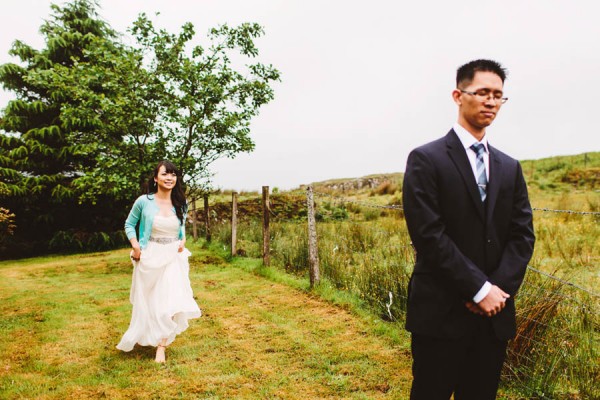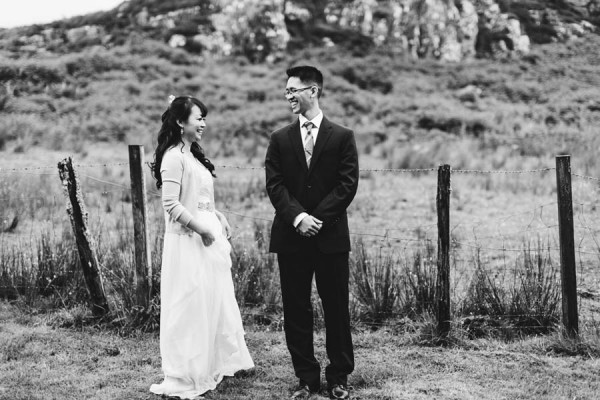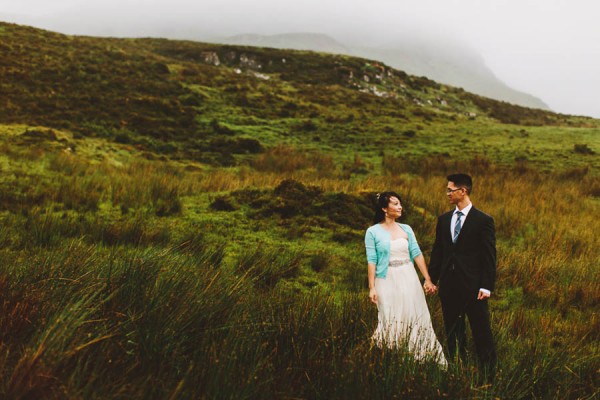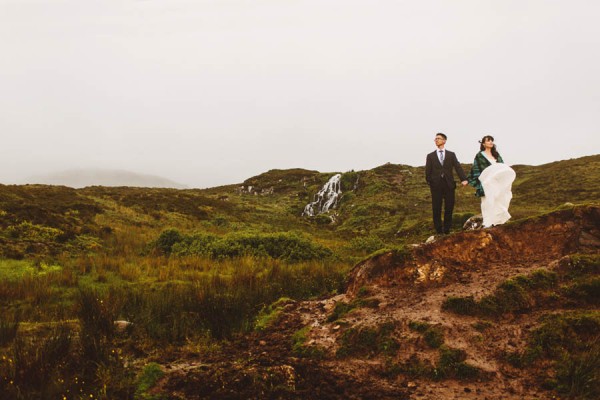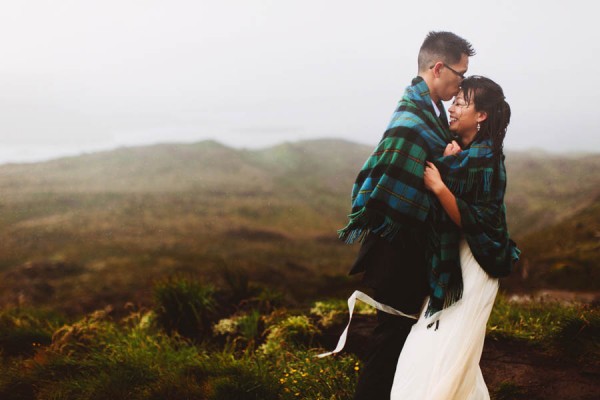 I chose my wedding dress because of the beading design. It looked like Scottish plaid! I thought it was subtle, but still played homage to the country we love so much.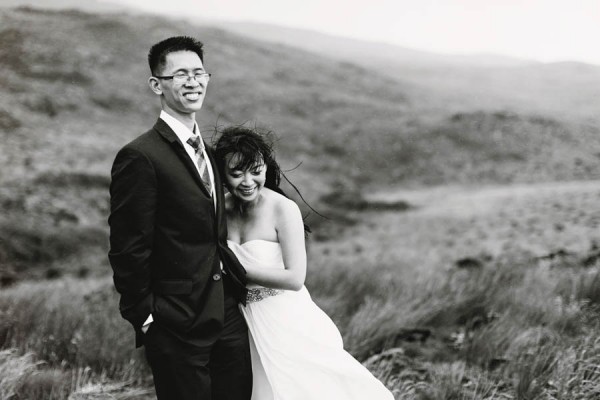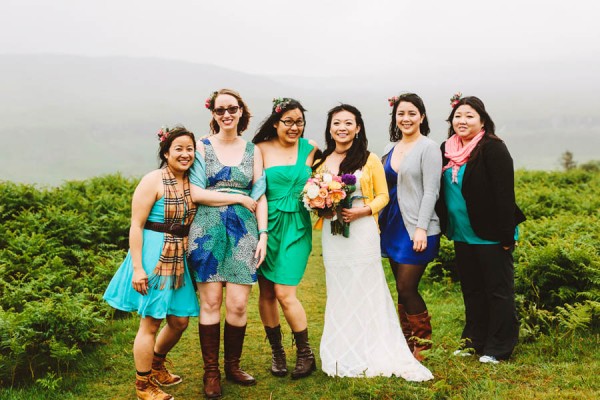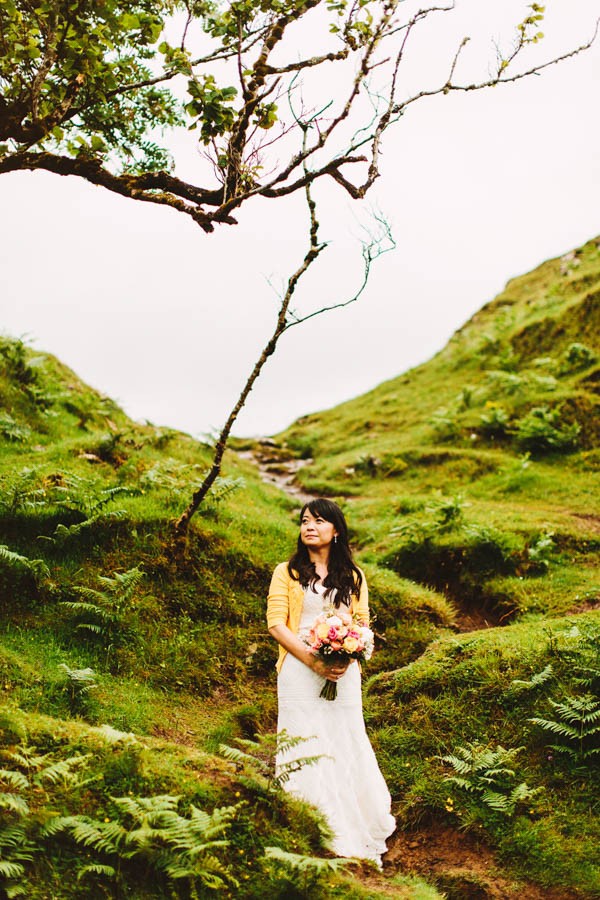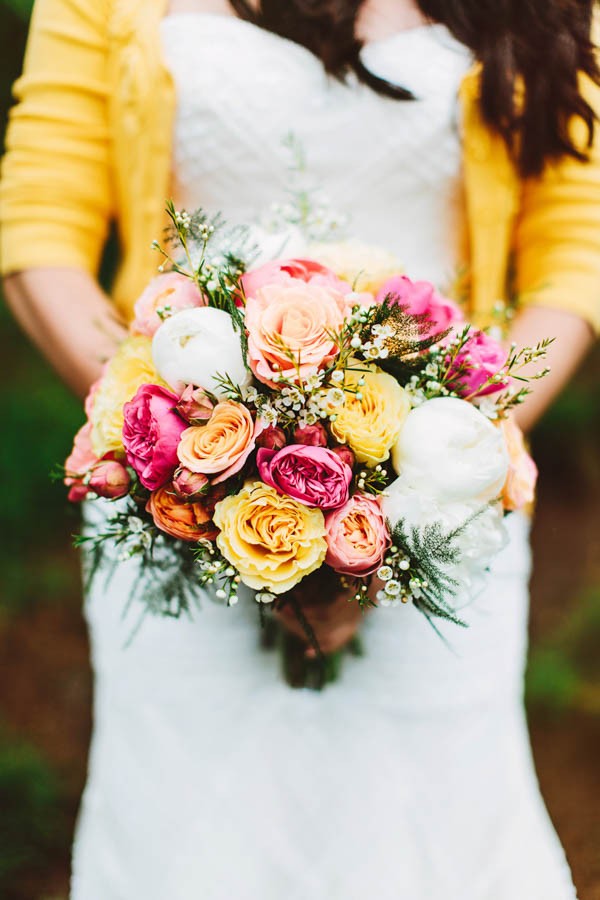 We woke up the morning of our wedding to a huge storm that seemed never ending. After waiting for hours, we decided to brave it and have our outdoor ceremony regardless. As luck would have it, the rain and wind cleared up just as we arrived, and the storm kept other hikers and tourists out of the area. We were able to have a private ceremony.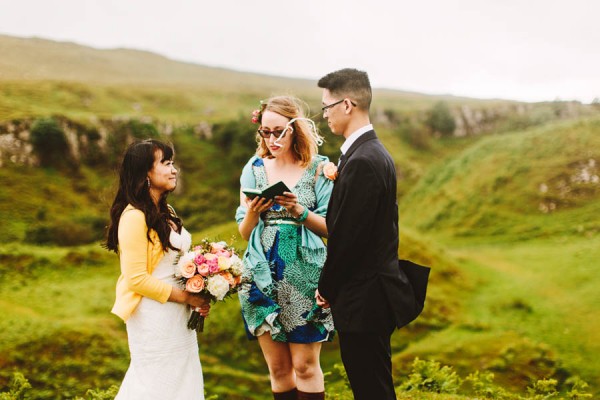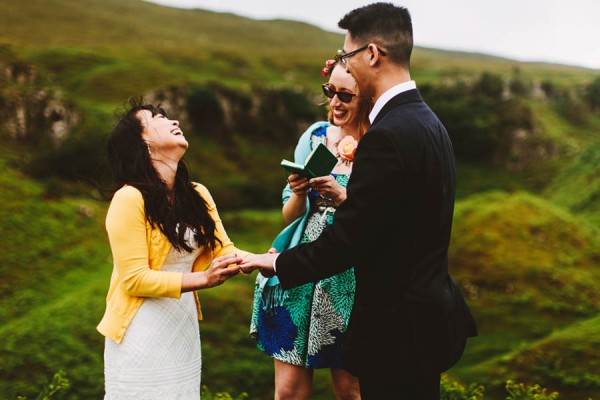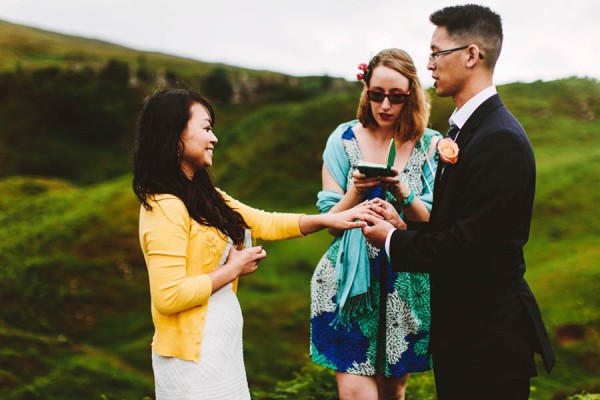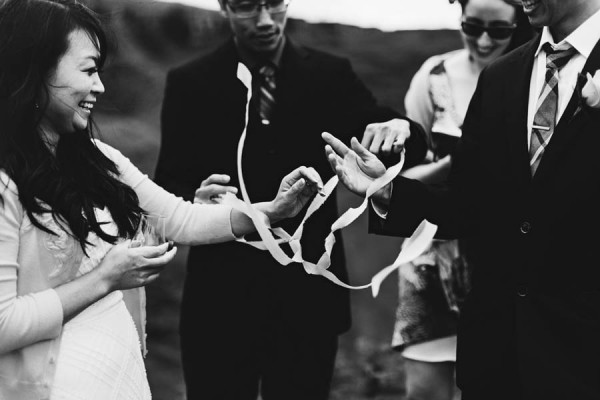 We personalized our ceremony by incorporating a handfasting ceremony and writing our own vows.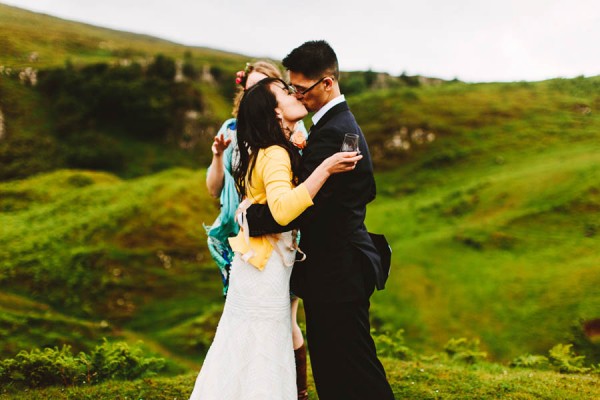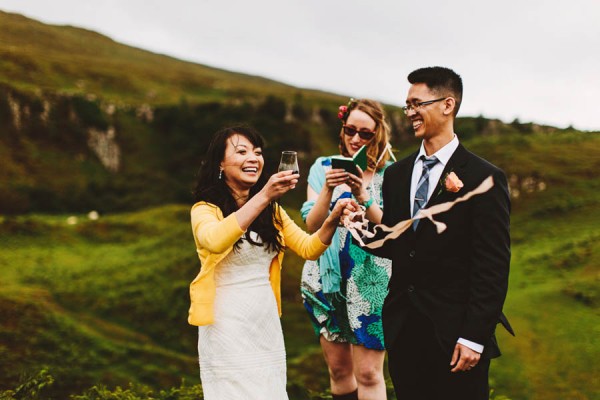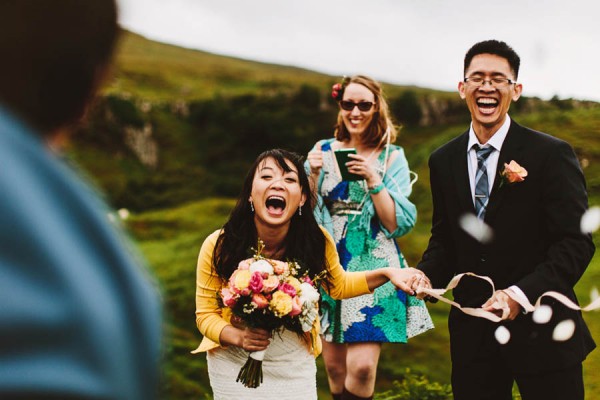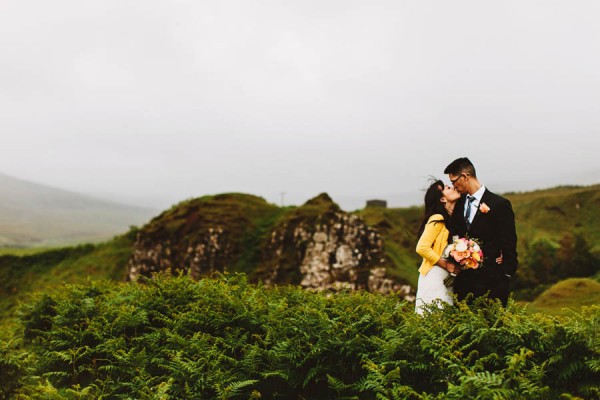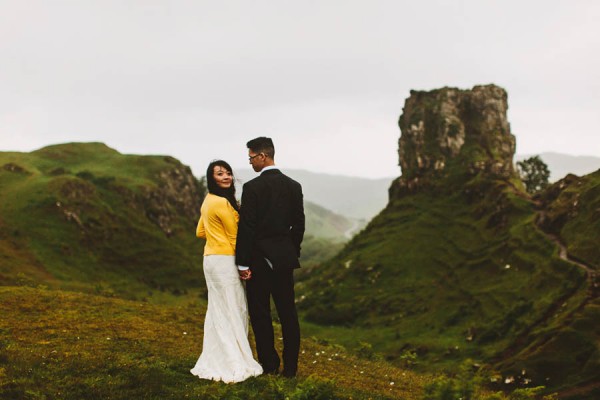 During one of our hiking adventures, we stumbled upon this hill overlooking the Faerie Glen. The view was spectacular! It felt like we were in Tolkien's world. It was the most epic and magical place we had ever seen.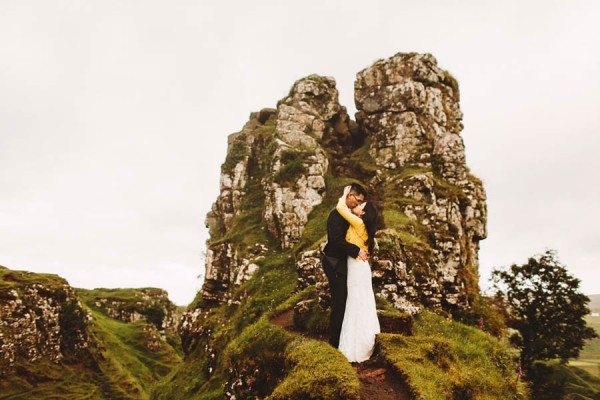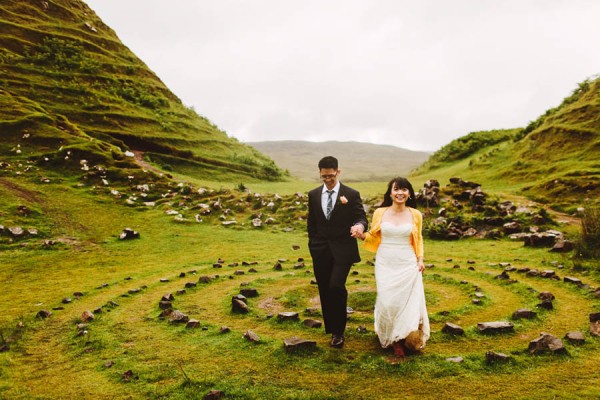 We never wanted to be the center of attention. We always knew that we wanted to have a wedding that was very intimate and small without all the fuss.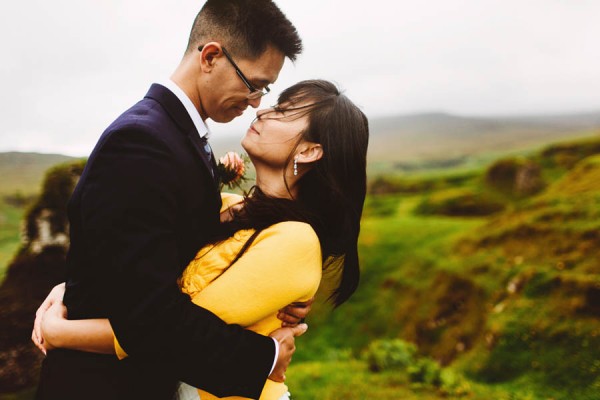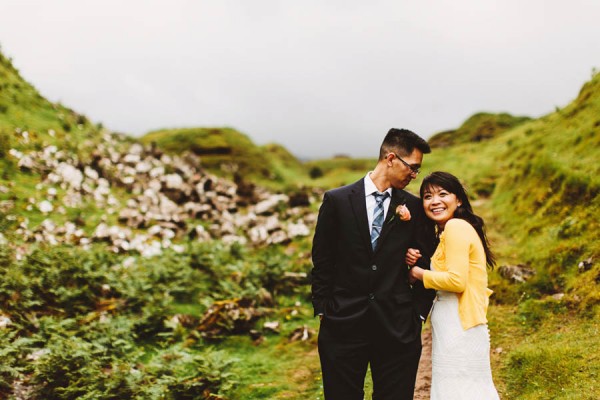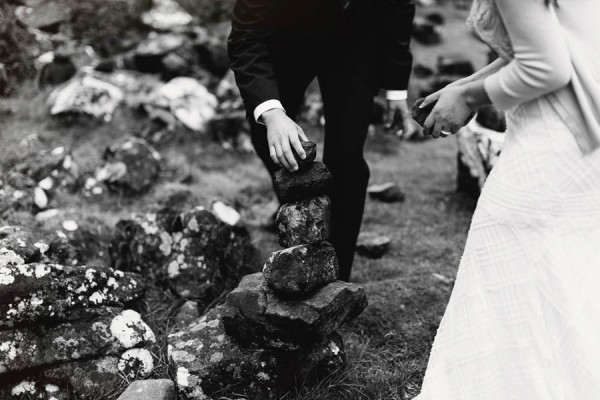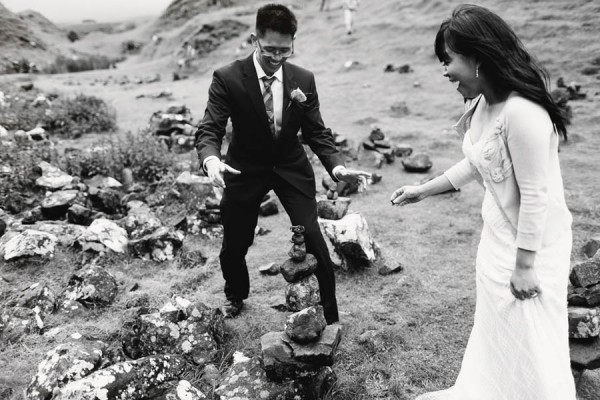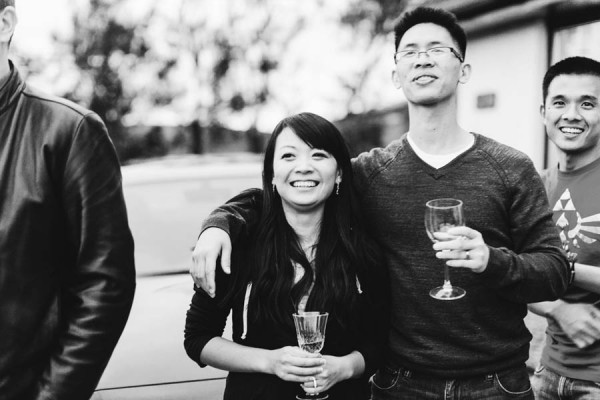 Special thanks to photographer Pat Furey for sending in this breathtaking Isle of Skye elopement. For more elopement wedding inspiration, head over to this gorgeous Australian Elopement at Byron Bay!